Most modern apartments demand some level of space-conscious design that makes most of the limited room on offer. Increasingly, the idea of rigid rooms that create a more cluttered living environment is being replaced by large, open living areas that offer a lot more flexibility. Nestled in Taipei, Taiwan, this modest apartment was revamped by 2BOOKS design by doing away with unnecessary partitions and giving the interior a cheerful, neutral color scheme. Dubbed the Backlight Apartment, the 104-square-meter urban hub promotes greater interaction among family members while ushering in a hint of playfulness!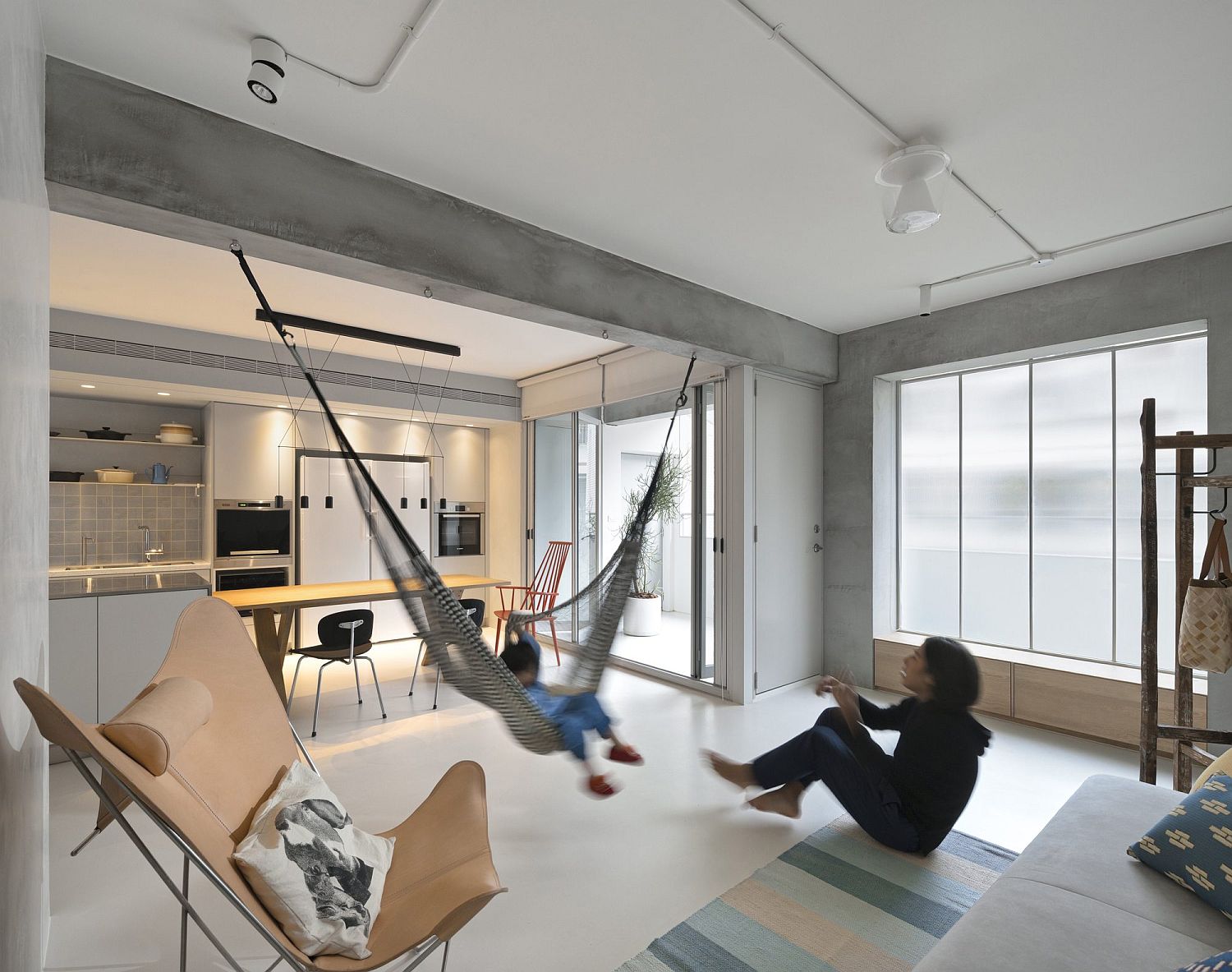 A hammock in the living room instantly catches your eye as the constraints of monotonous design are shunned in favor of more imaginative and fun-filled lifestyle. Exposed concrete surfaces and beams provide textural contrast while blending in with the white and gray color palette. An efficient kitchen with breakfast and dining zone sits next to the living area on one side and private spaces occupy the other end. A small balcony and folding glass doors bring in plenty of natural light and nifty storage units ensure that the home remains clutter-free. [Photography: highlite images]
RELATED: Brilliant Taipei Apartment Doubles Up As A Sophisticated Office Space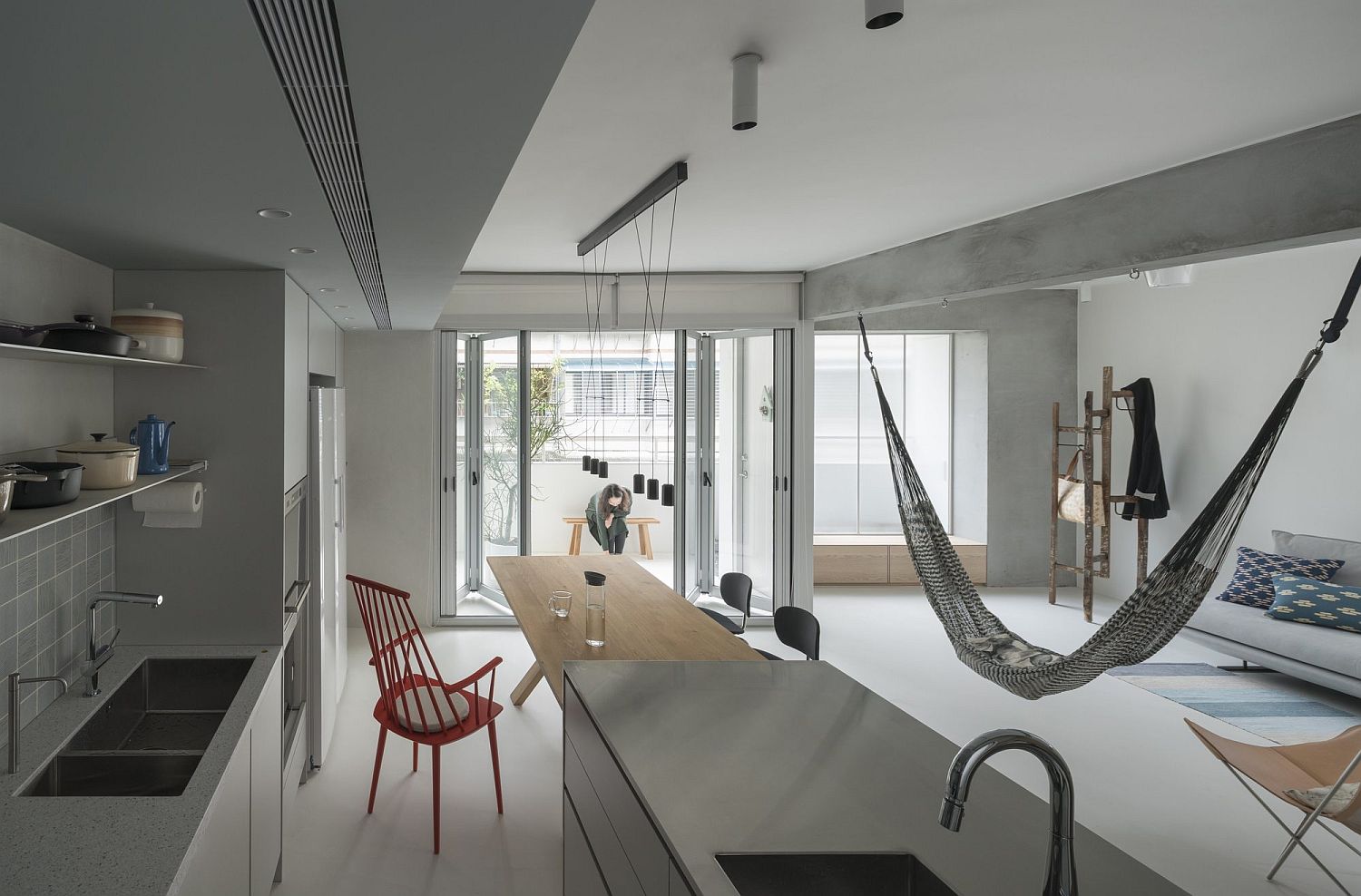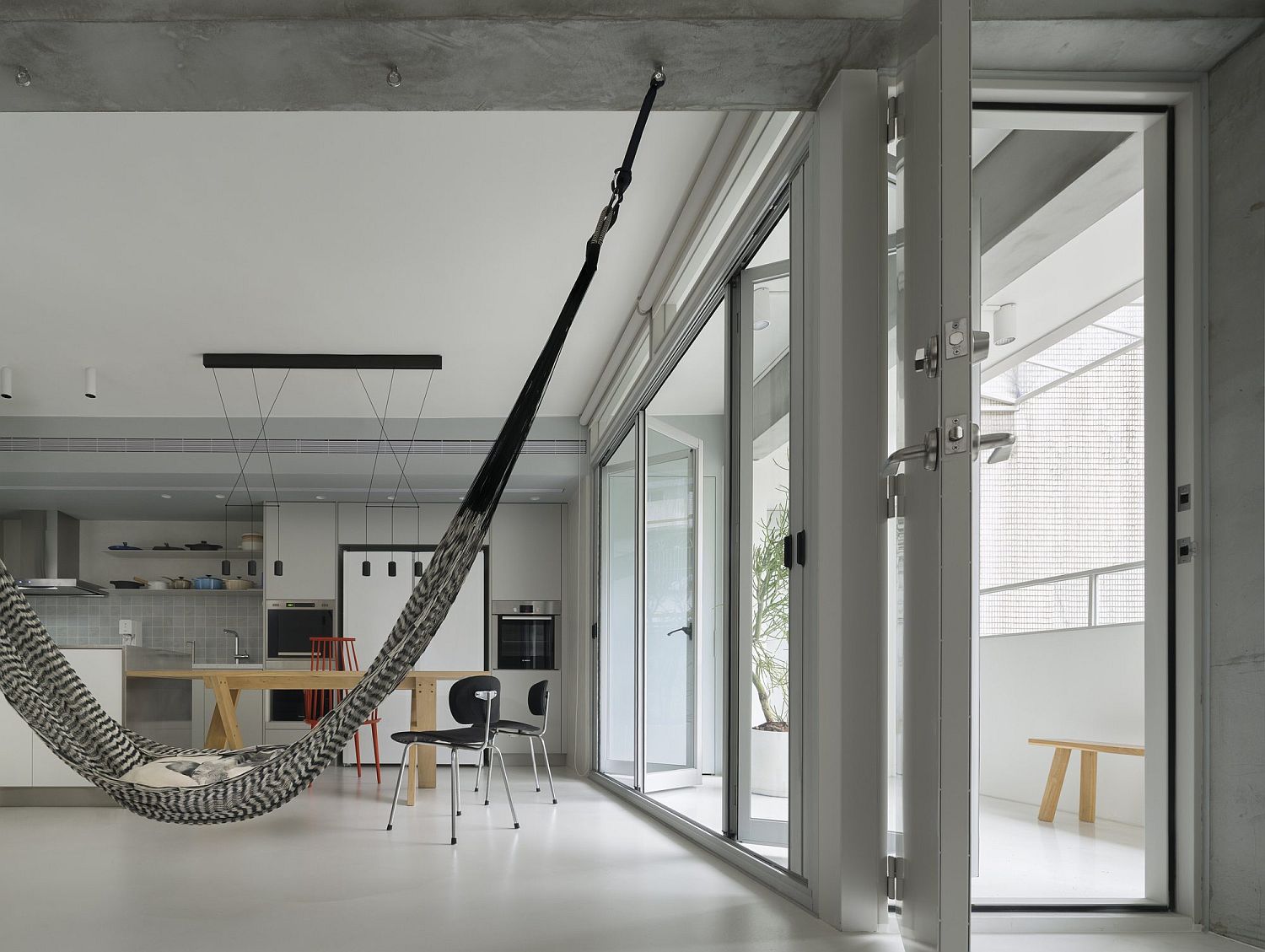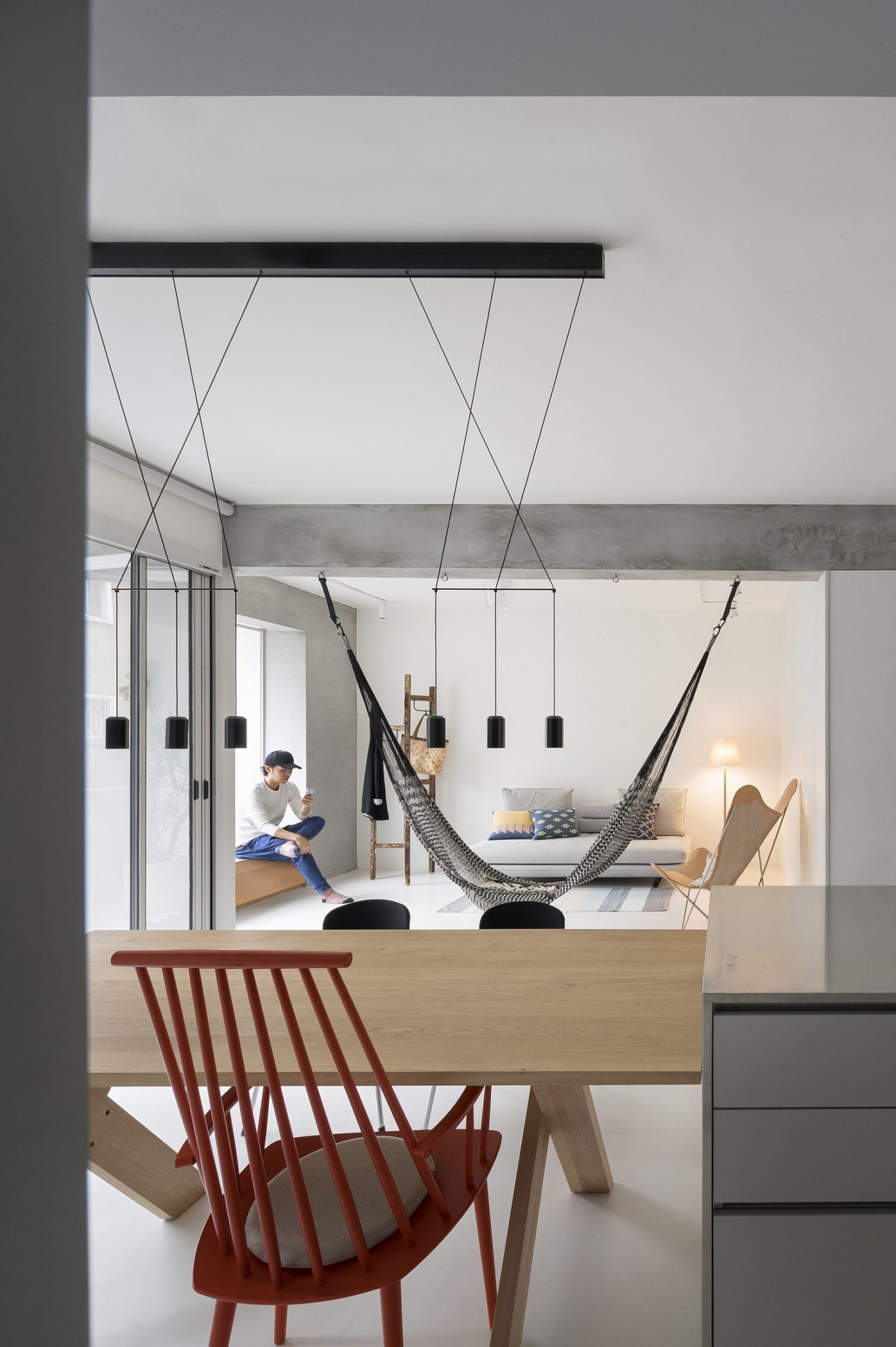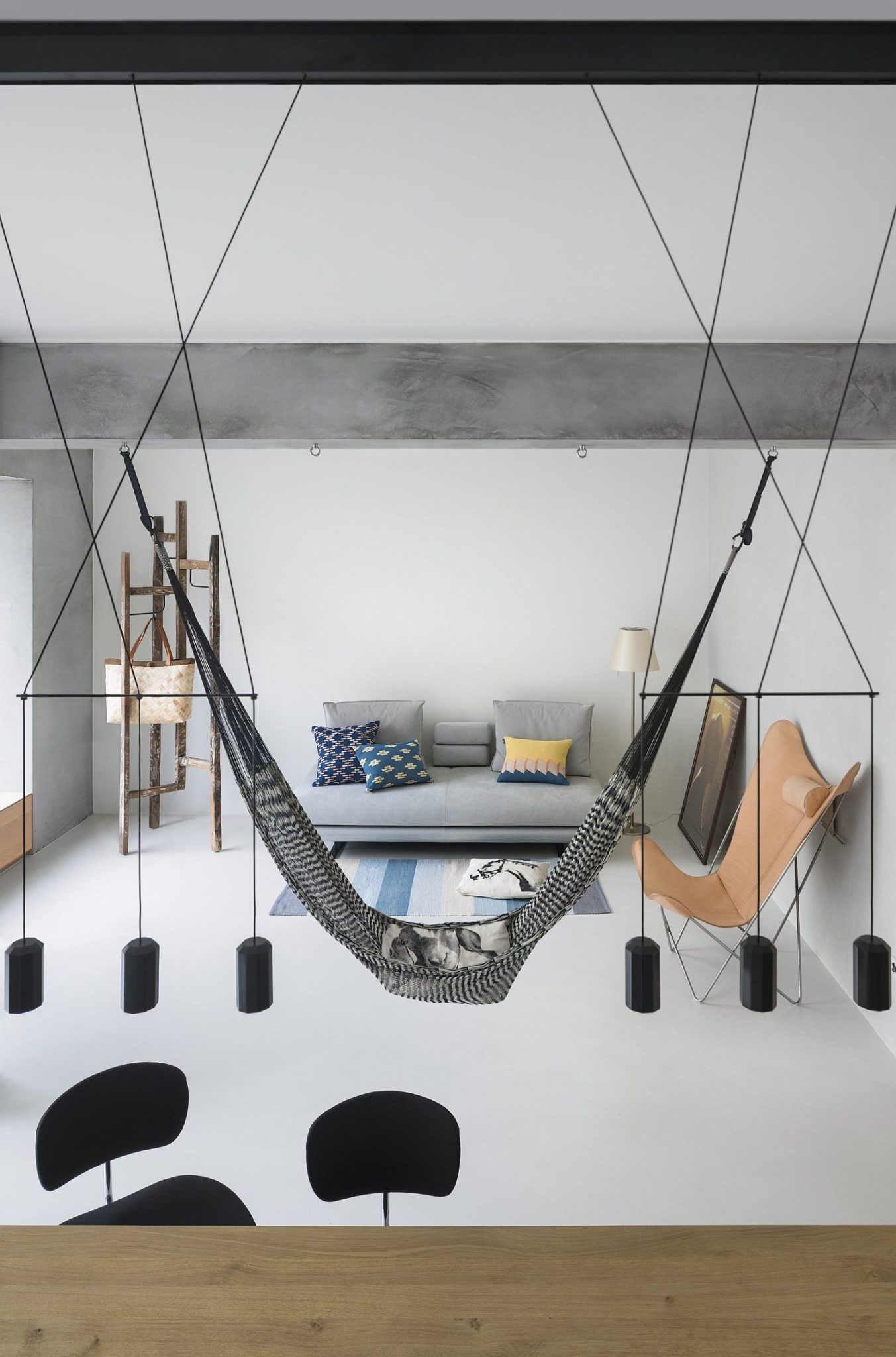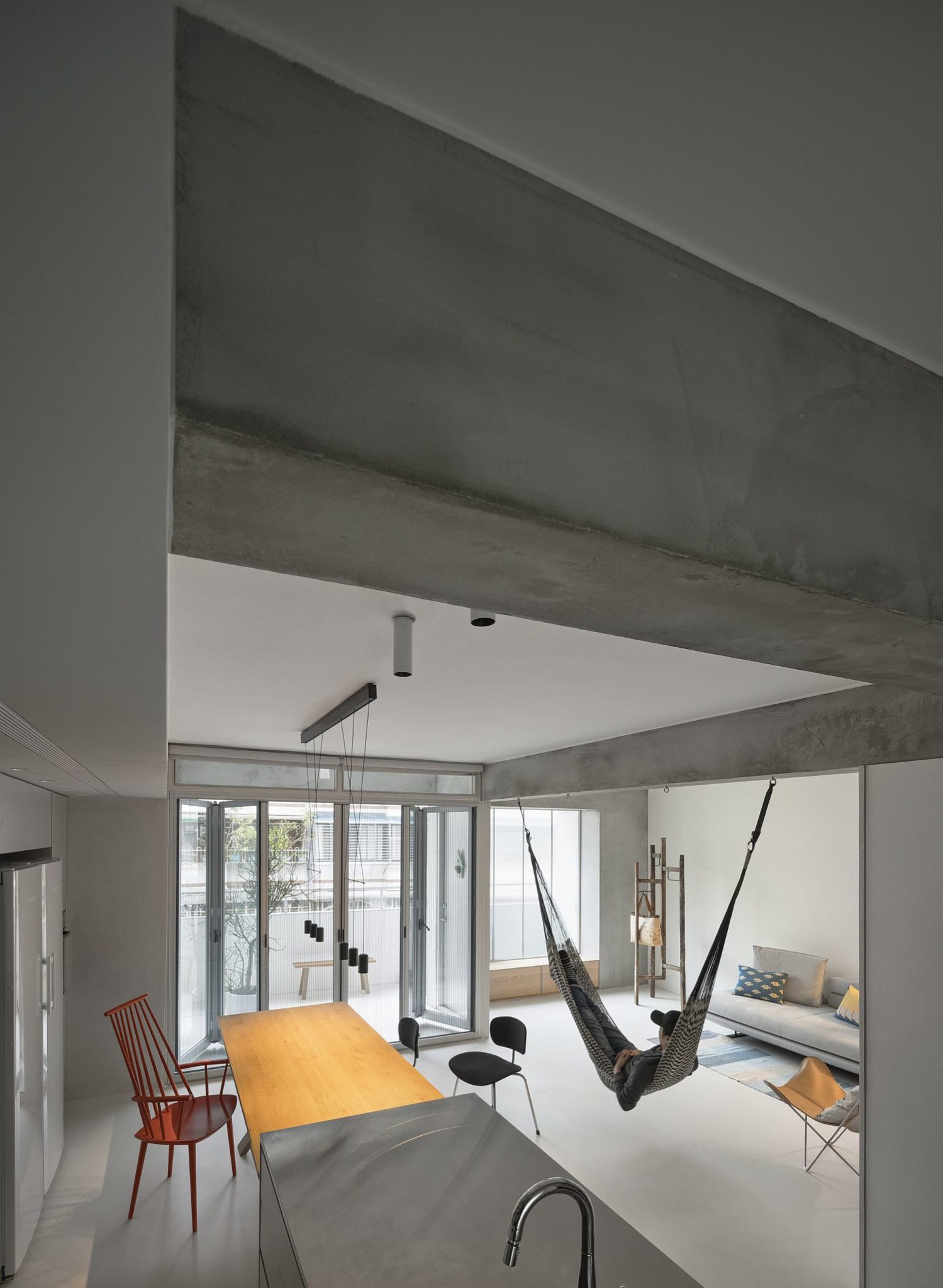 As a reference point, concrete becomes "the driver "who decides all the other materials. The extension part of the facade is made of beige, and the interior is made of grey oak wood. Both of them provide the necessary contrast, warmness and richness for the smooth texture of concrete.
RELATED: Concrete, Cement and Creative Lighting: Space-Savvy Apartment in Sao Paulo