It is often the little things that make a home: from objects d'art to ceramics and lighting. Cool and quirky, the following wares provide just a few ideas for the season.
Little Bird
Jan Christian Delfs designed the 'Little Bird' for Normann Copenhagen. Turned from solid oak and available in an assortment of sizes and colours, every curious Little Bird is defined by its small beak. Personable and fun, the Little Bird family represents an expressive cast of winsome characters.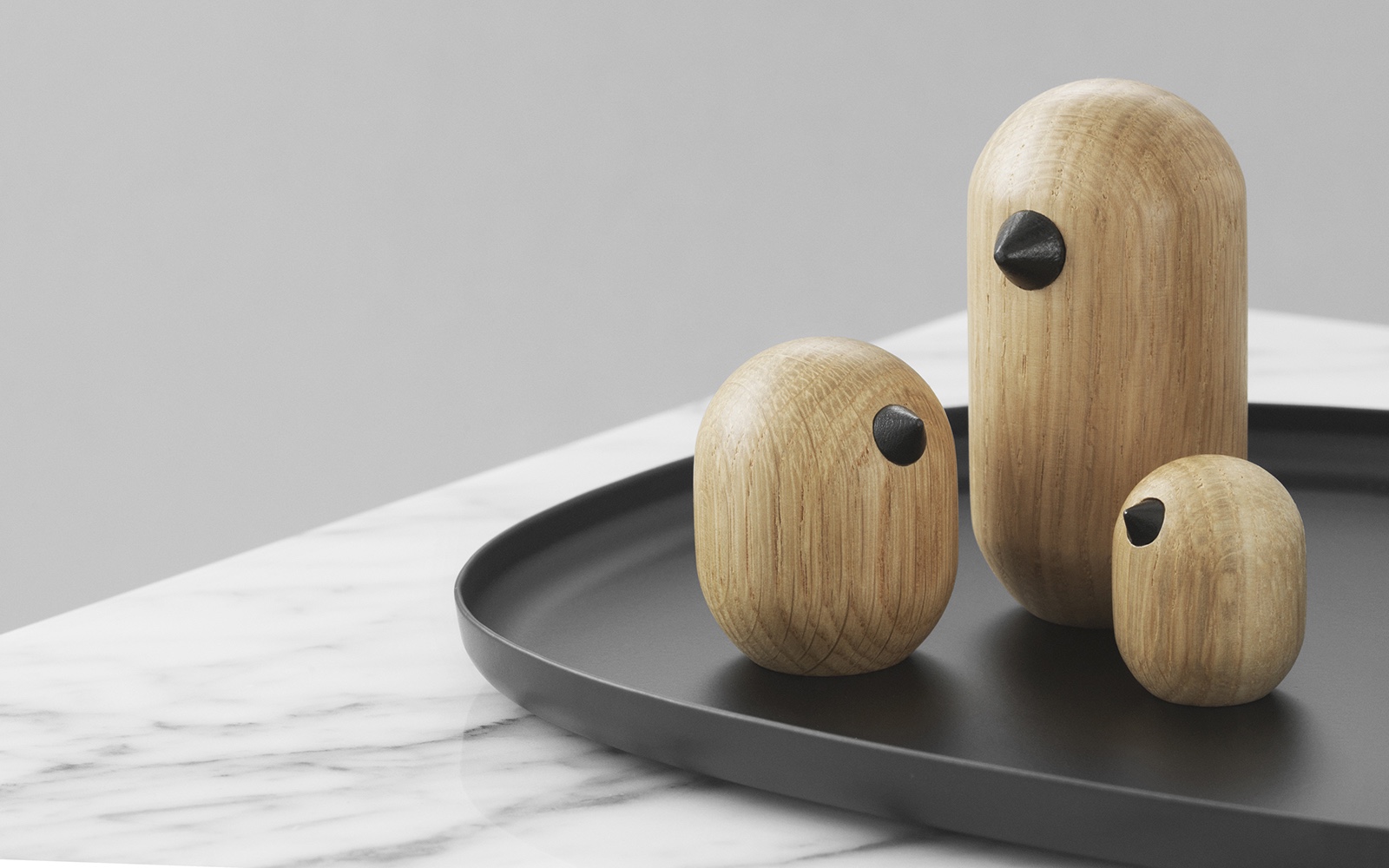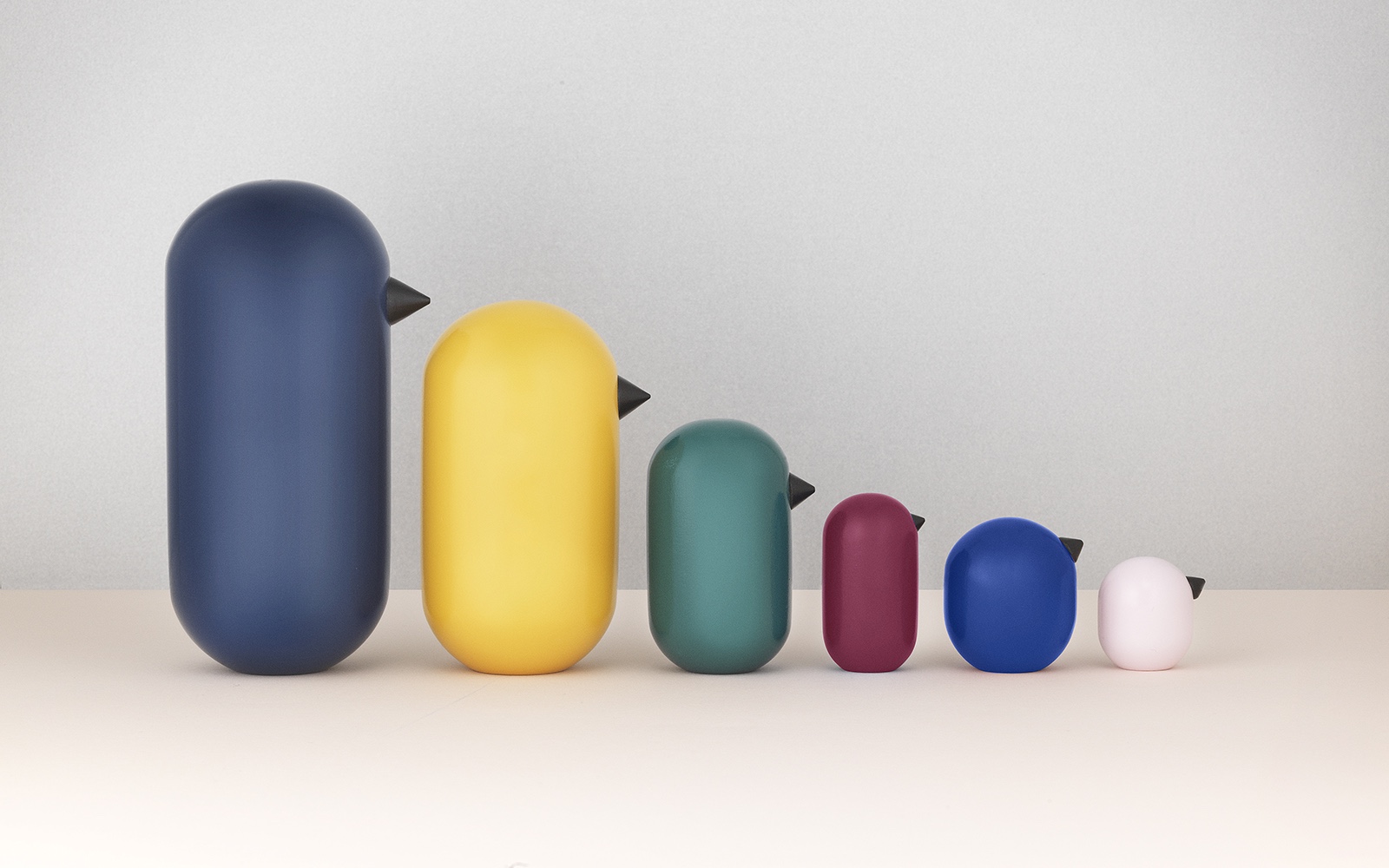 Mormor Egg Cups
From a Scandinavian perspective, what is better than a soft boiled egg, butter and salt for breakfast? Designed by Gry Fager for Normann Copenhagen, the Mormor egg cups are part of a larger tableware collection by the designer. Mormor—meaning 'Grandmother' in Danish—has a distinctive pattern that is both traditional and modern in appearance. Perfect as an egg cup, the Mormor egg cup will also make an ideal individual butter dish—just add butter and a pinch of salt.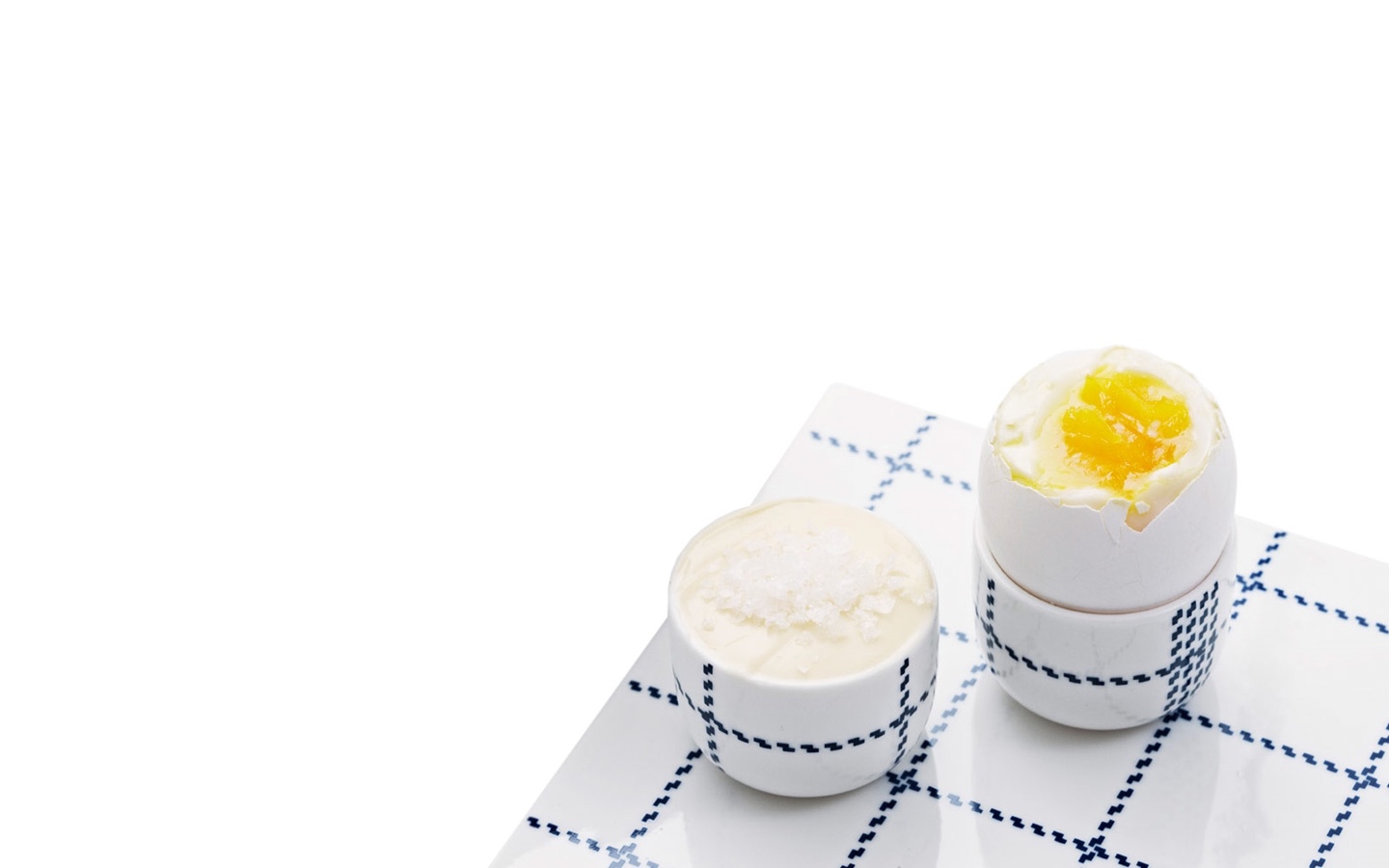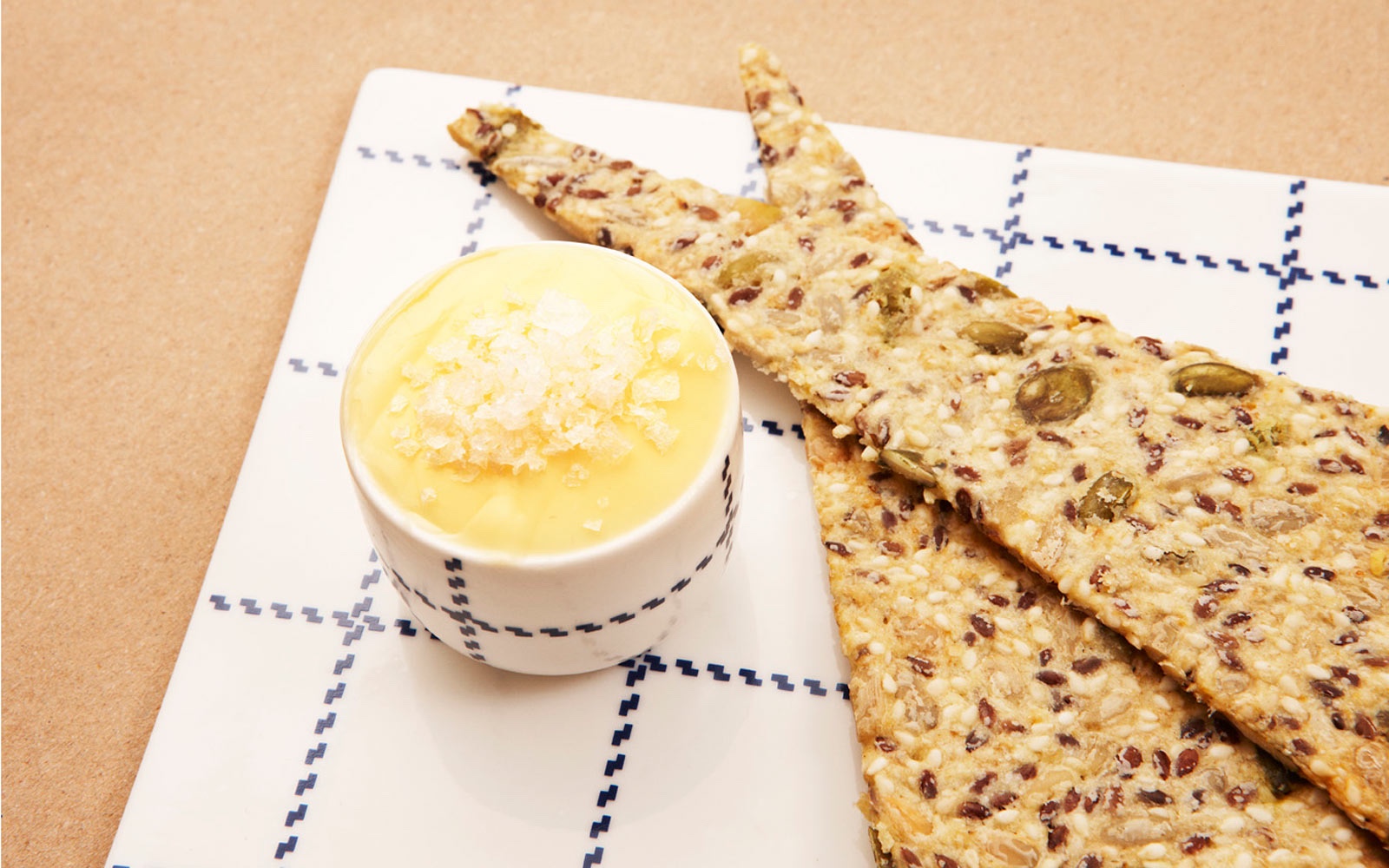 Tanizaki Sake Set
In celebration of the Japanese cherry blossom season (currently at its peak across eastern and western Japan), OTHR has launched the artistic Tanizaki Sake Set. Designed by New York-based architect and designer Marc Thorpe, the sake set elegantly combines a flask and cup, both made in 3D printed porcelain. The set is named after Jun'ichirō Tanizaki, one of Japan's most creative authors. Read more about OTHR and its work here.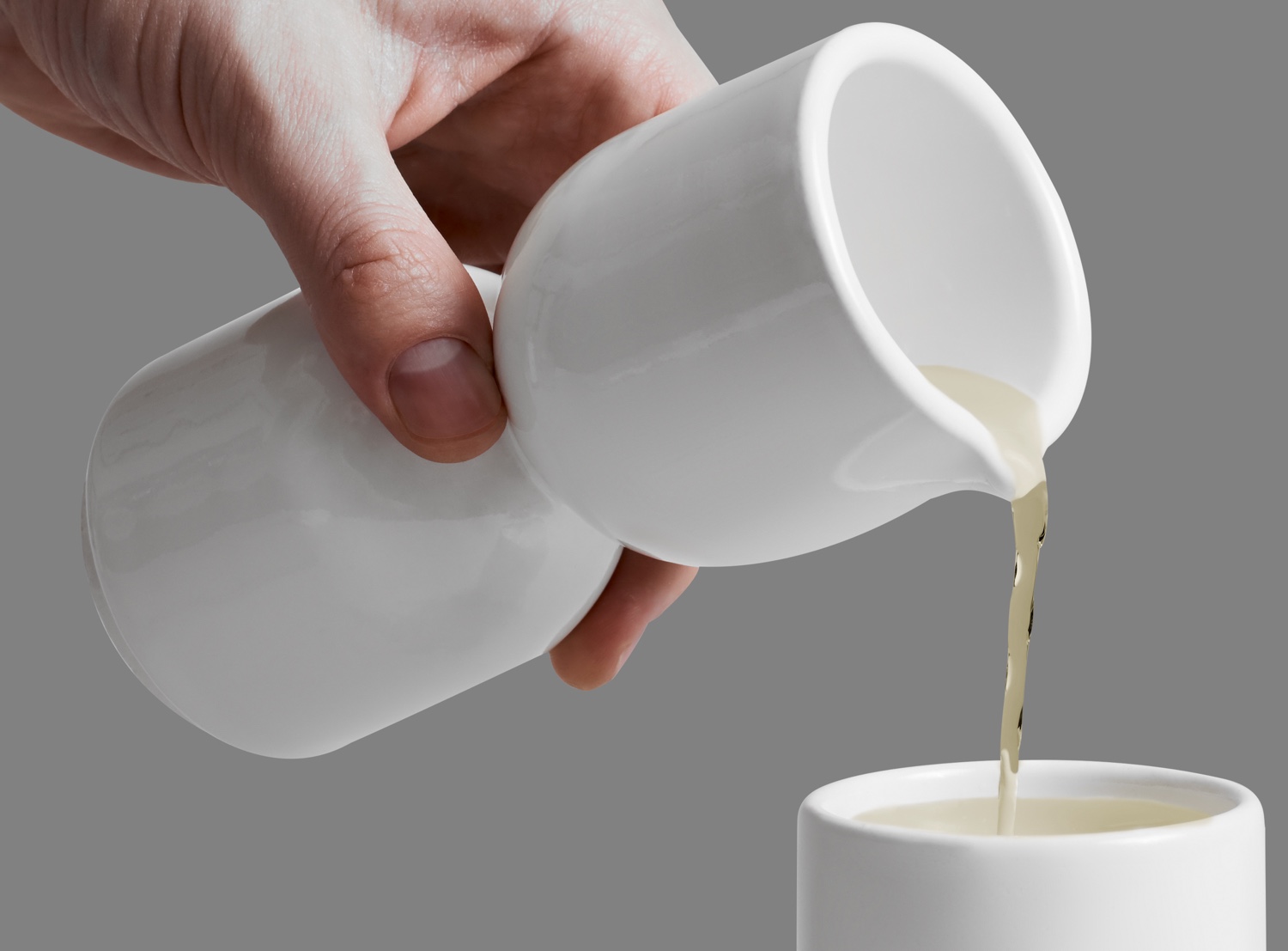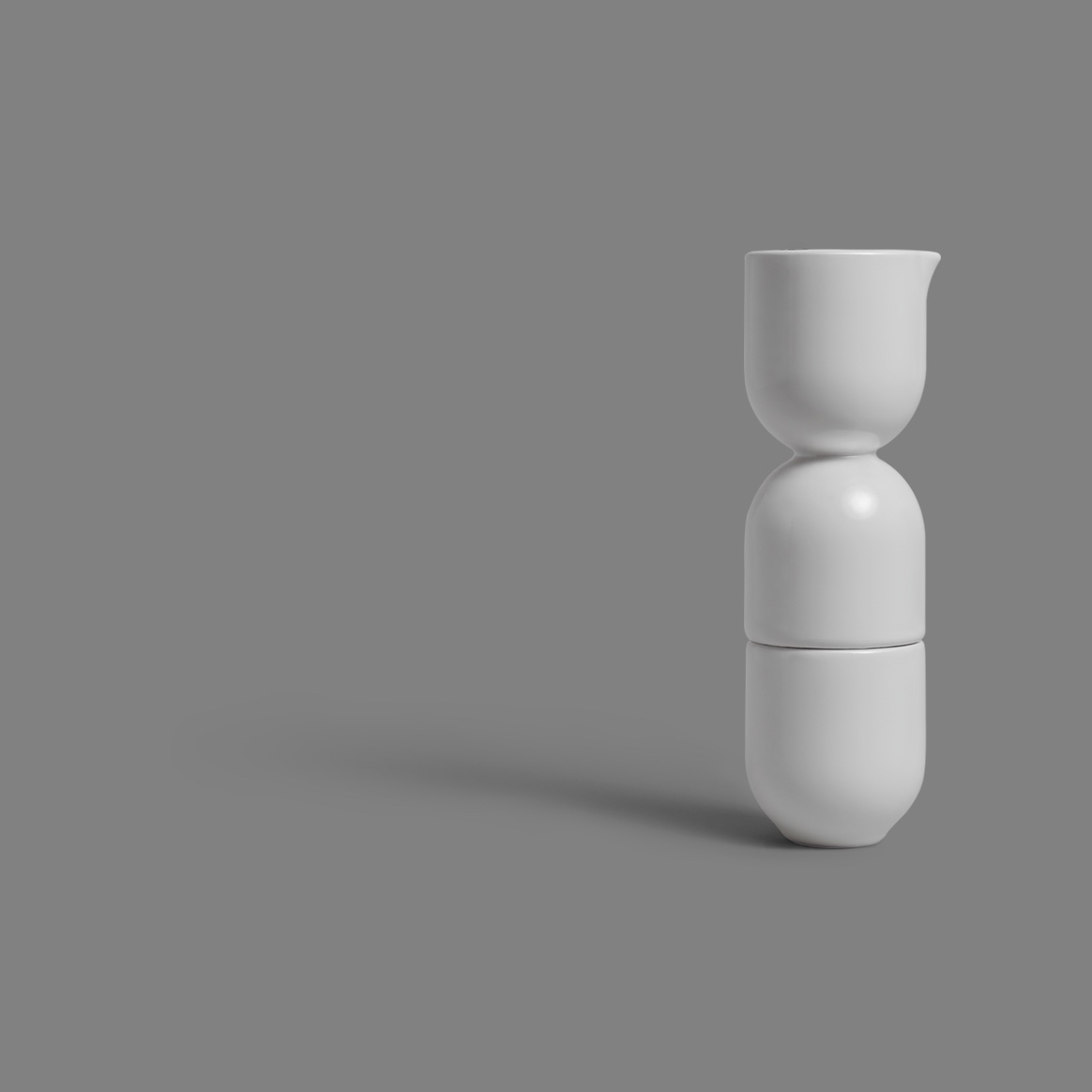 Bronze Lustre Rim Ceramics
Despite their delicate appearance, the bronze lustre rim vases and vessels from Kirsty Adams Ceramics, are fired three times in order to attain their strong shape and glossy sheen. The fine pieces are inspired by the simplicity of classic Japanese ceramic forms and the traditional Japanese 'Oribe' style of glazing.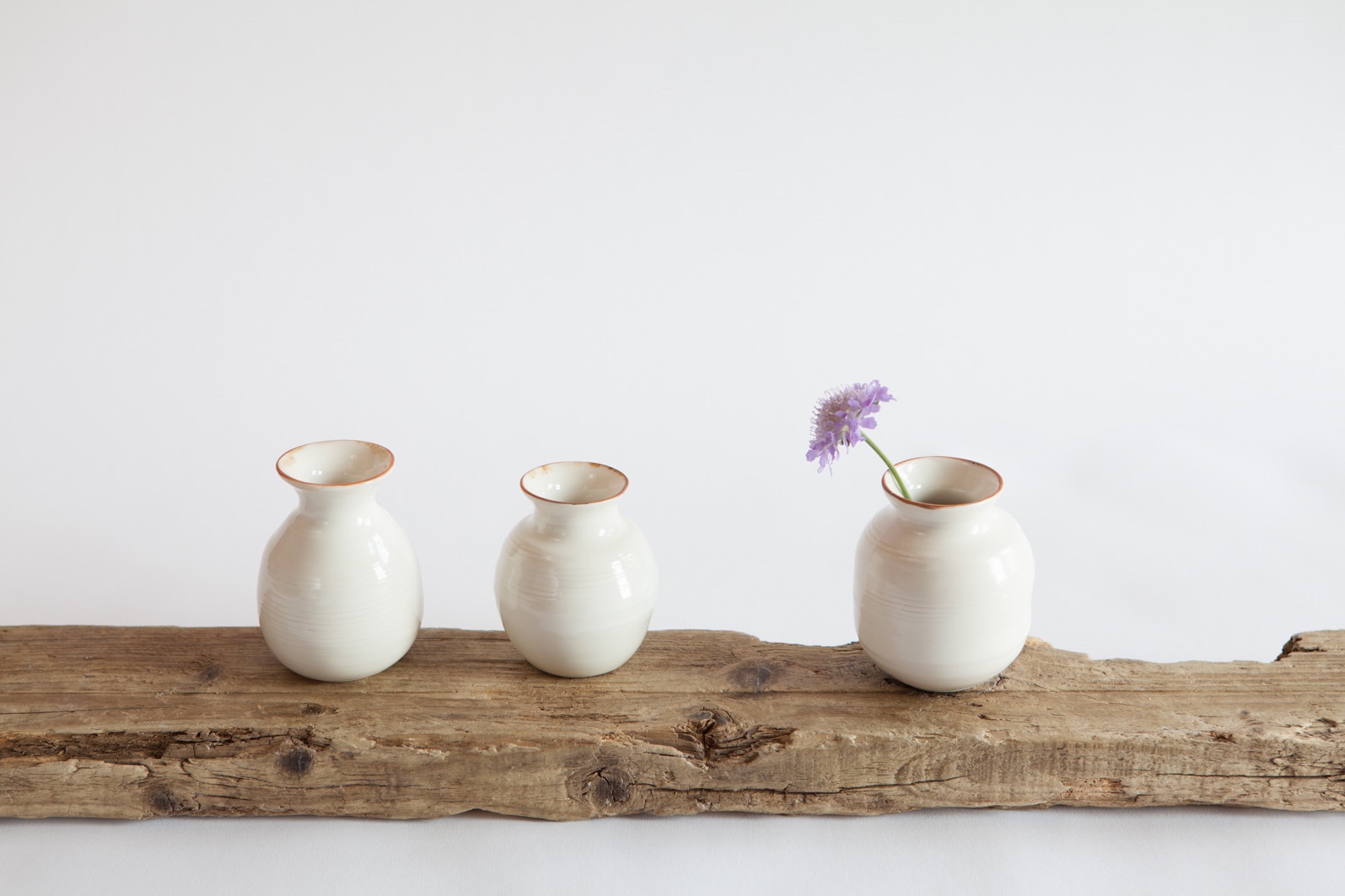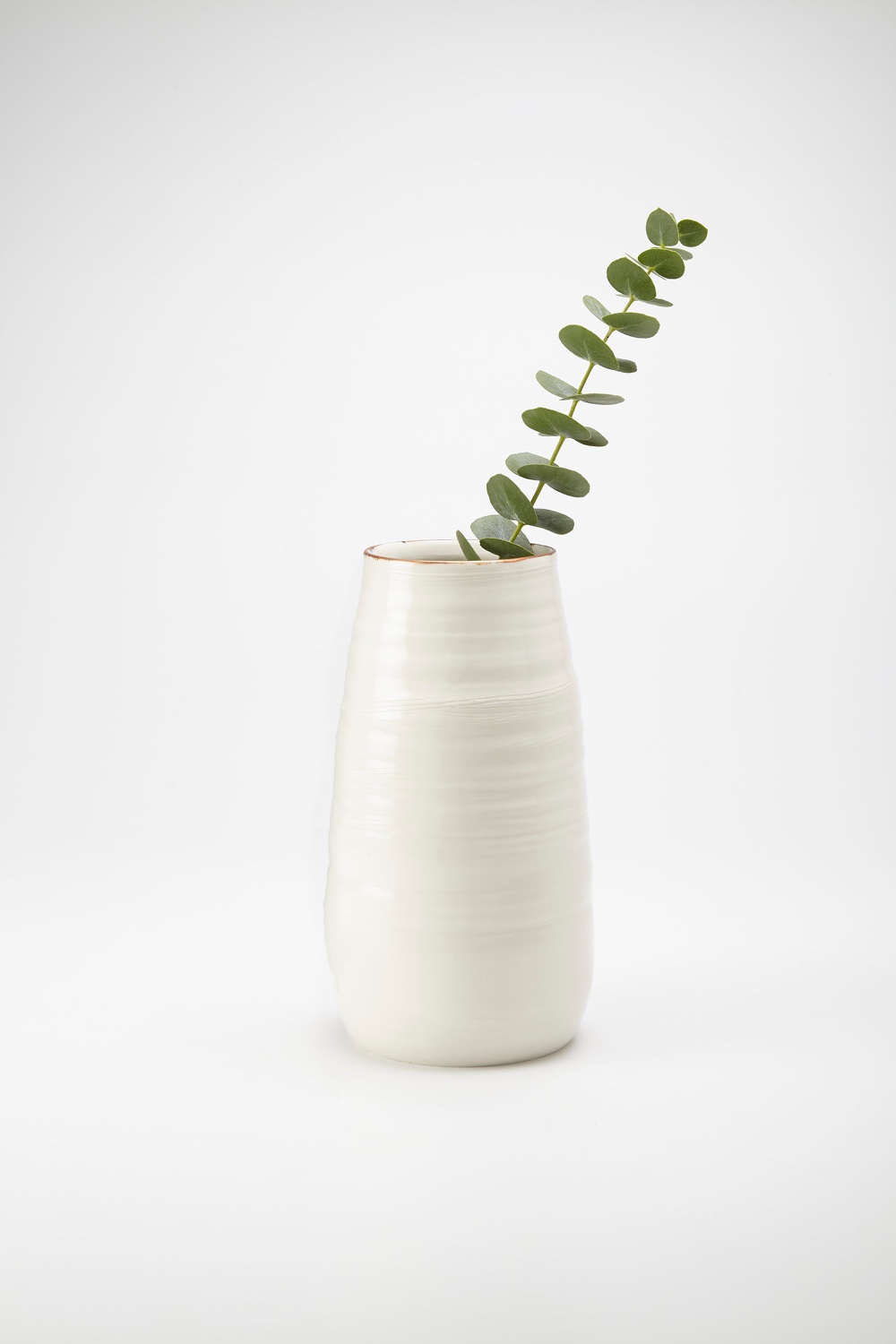 Moment
'Moment' was designed by Norwegian designer Lars Beller Fjetland, for Danish brand Hay. An inventive candleholder, Moment snuffs out the candle just before the wick burns out. In creating Moment, Lars was inspired by his discovery of a 19th century candle extinguisher. As the sun fades on a long summer's day, Moment will provide a warming afterglow.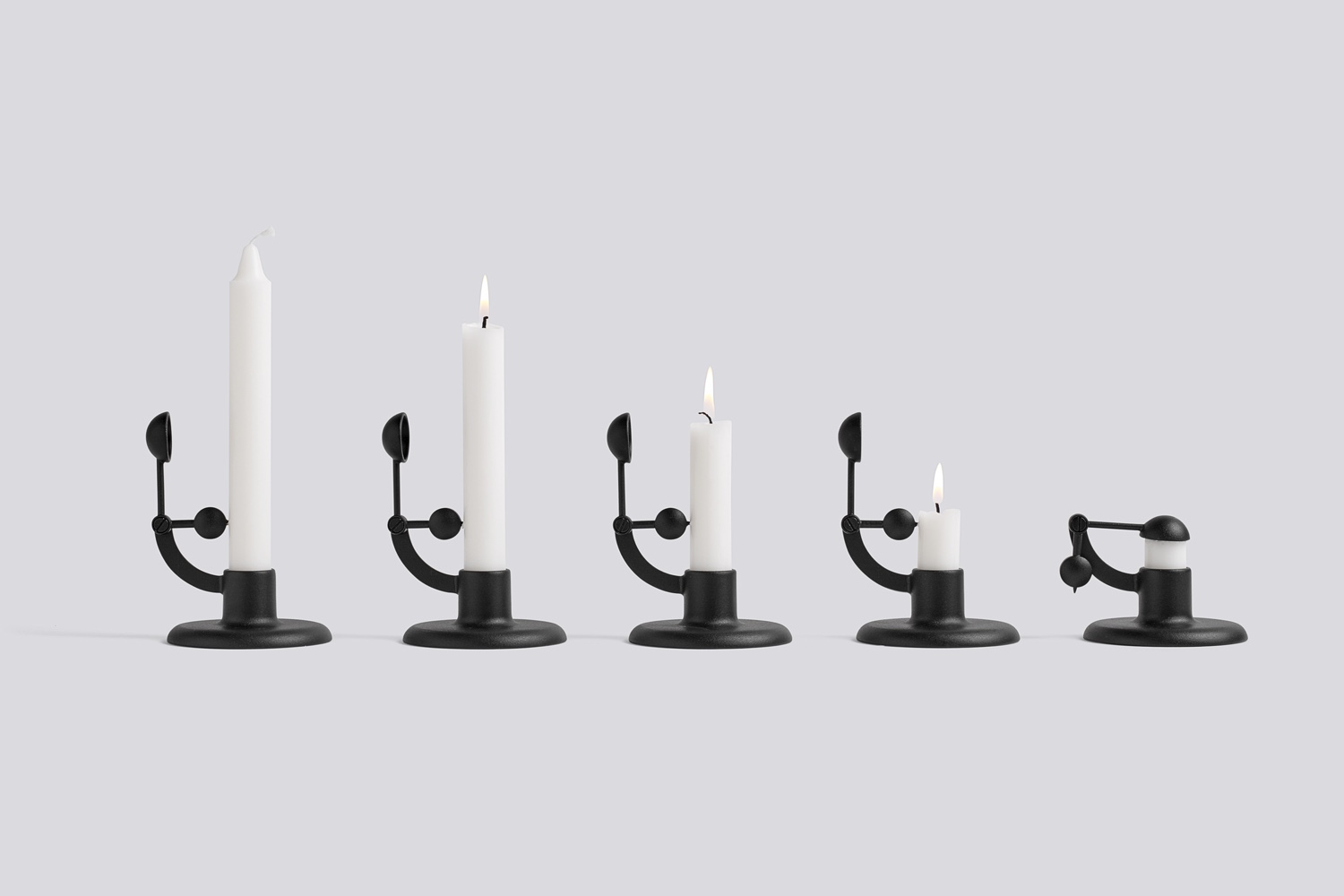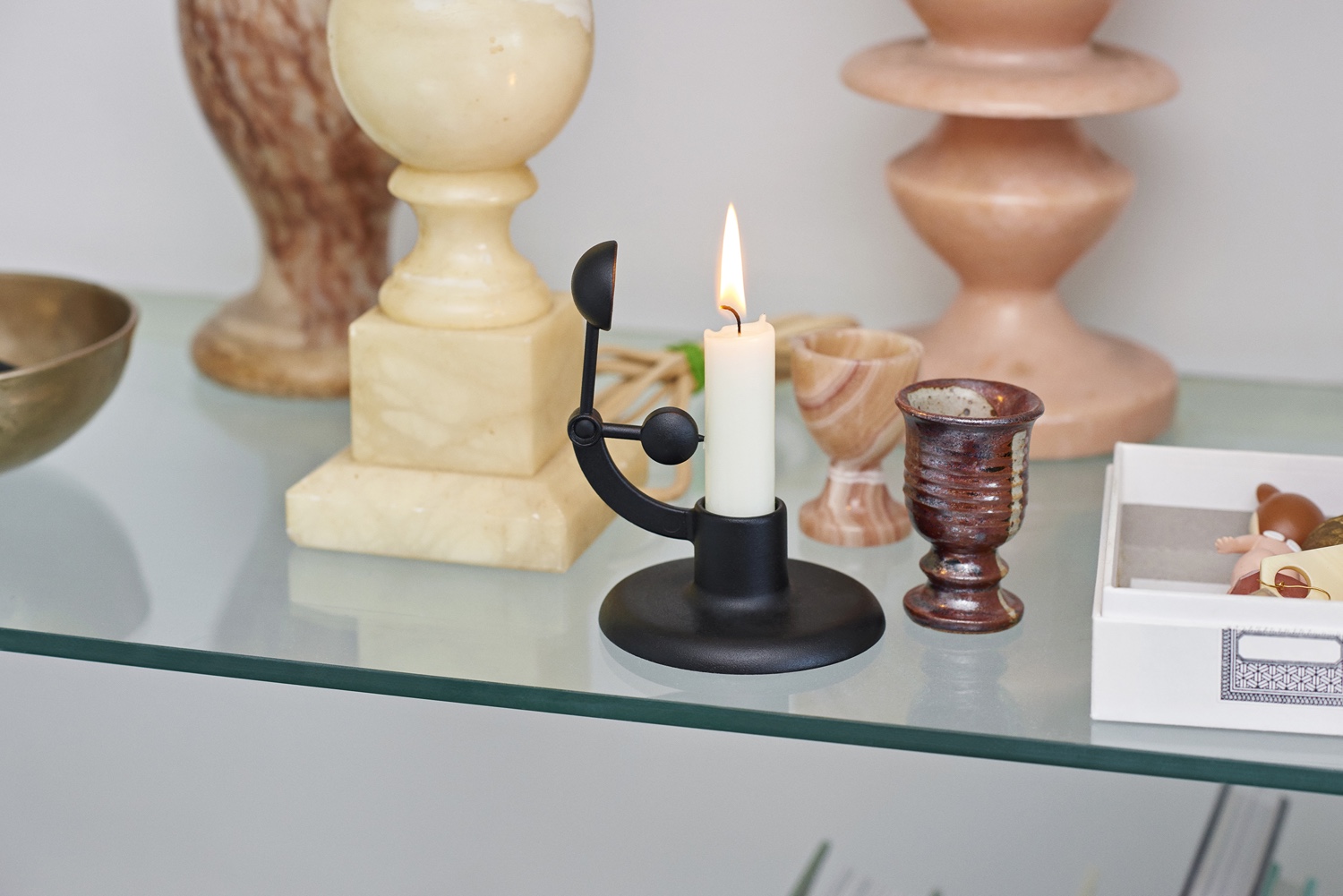 Wire
Designed by Verner Panton in 1972, the Wire table lamp from Verpan is a quirky classic. With its cylindrical steel frame and yellow shade (also available in white), the Wire light provides a flashy pop of sunshine.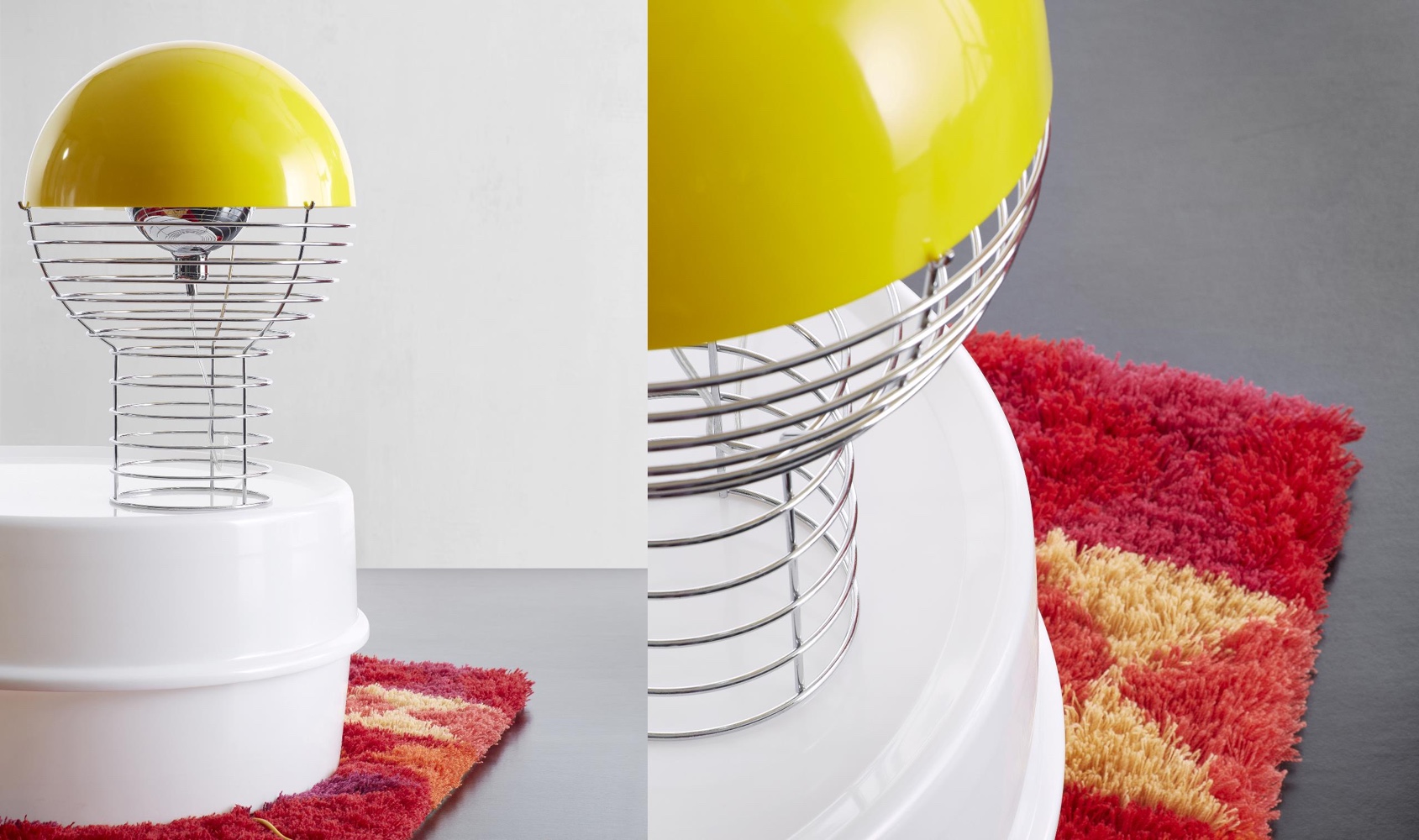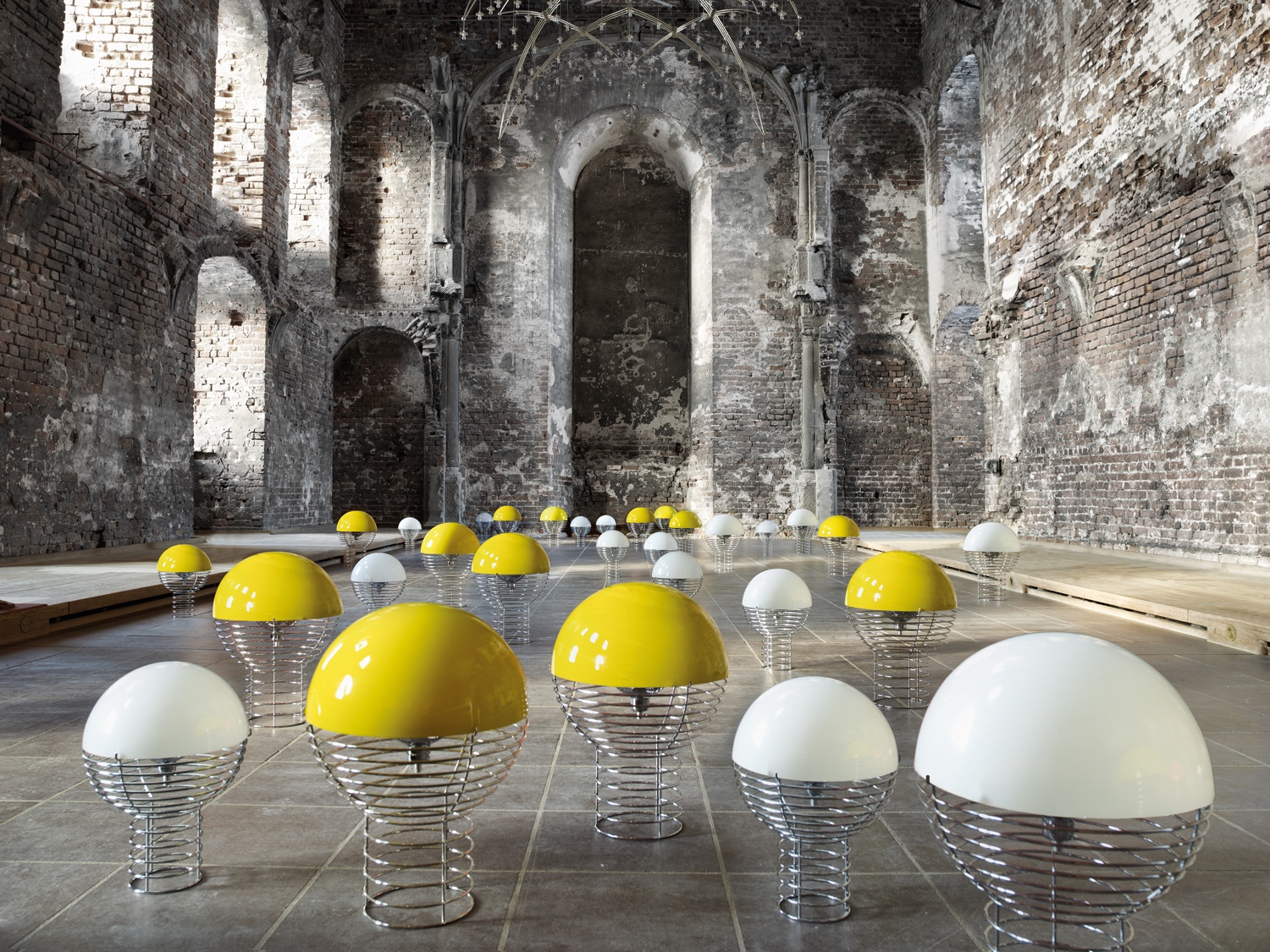 Lambert and Bunny
The perfect sidekicks to spring, Lambert and Bunny are delightful, lovable and idiosyncratic Hoptimist characters. Regarded as part of a great Danish design legacy, the Hoptimists are made in Denmark, where they are assembled by hand.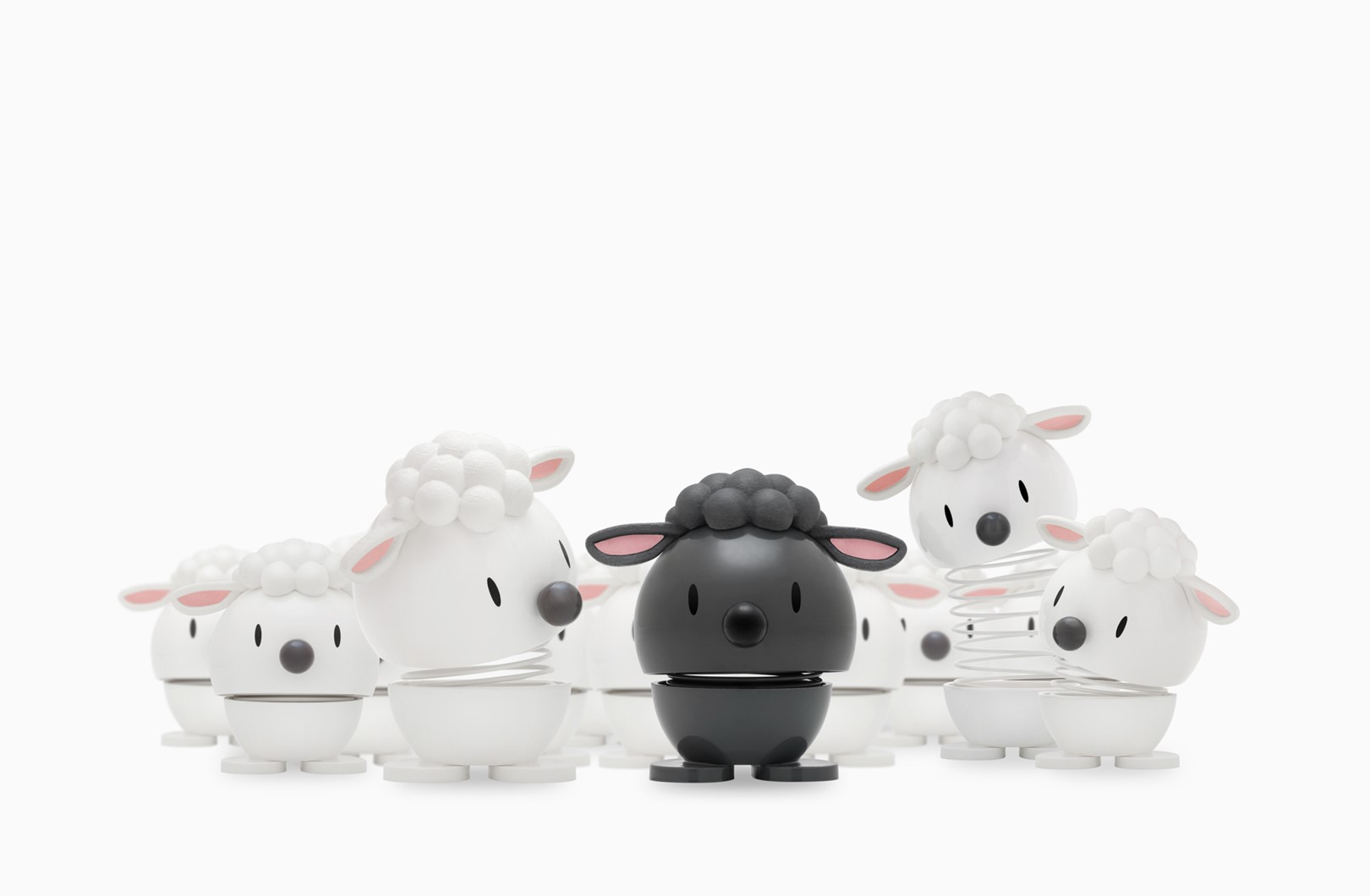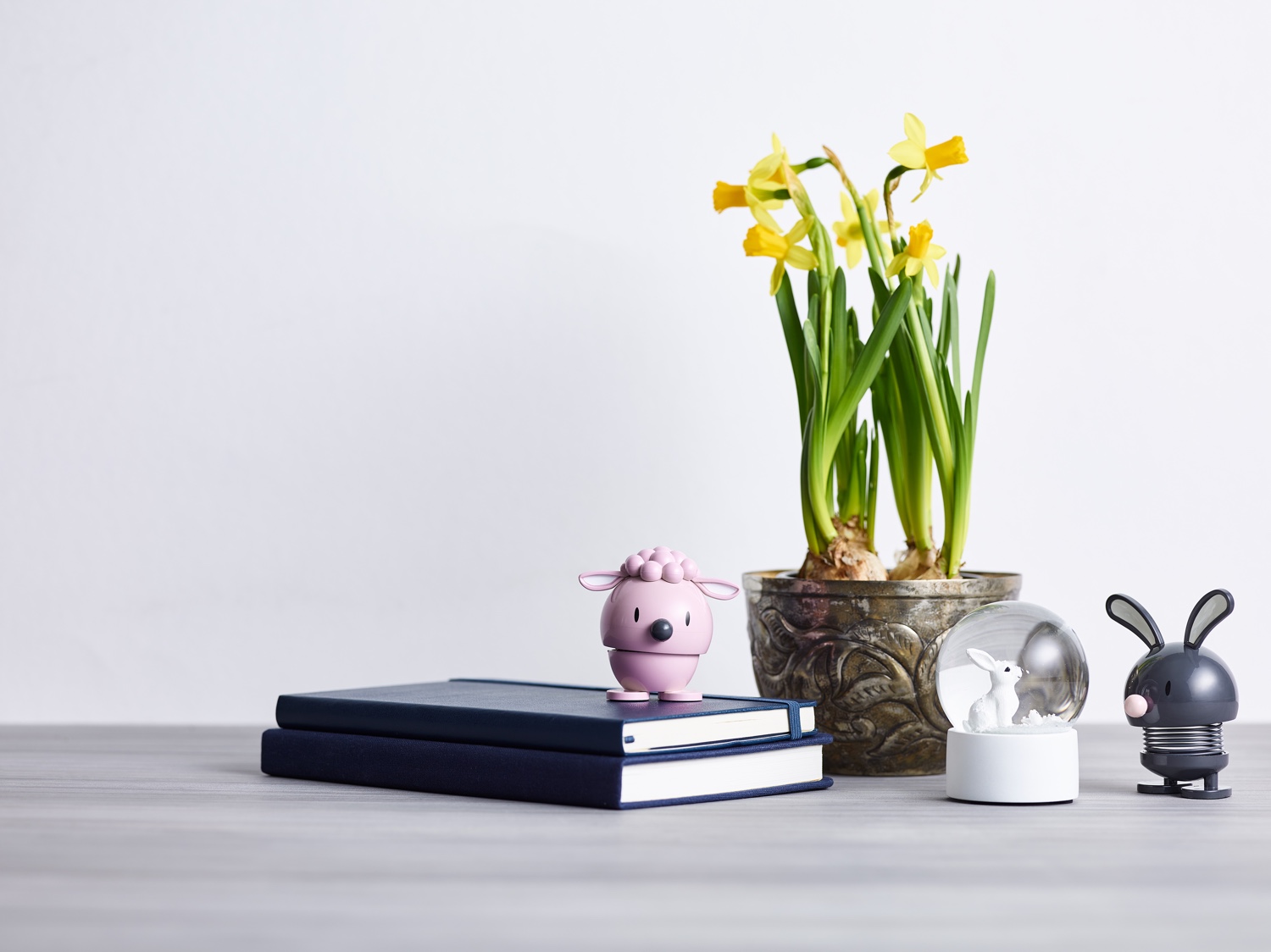 Smiley
Another outing from the Hoptimist brand, the Smiley collection is a joint venture between Hoptimist and the Smiley brand. With their exaggerated, happy faces and varied looks, these Smiley emoticons will have you smiling with pleasure (or sneering at their excessive joy).