A single bedroom apartment with 753 square feet (70 square meters) might not seem like a whole lot from the outside, but when used right, it offers ample living space for a young couple. Nestled in the vivacious city of São Paulo, Brazil, MaxHaus showcases precisely that, as Casa 2 Arquitetos turn it into an inviting and functional hub full of uniqueness. The modest apartment has a distinct industrial-modern vibe with cement flooring, a concrete backdrop and an ambiance that veers more towards 'dark than light'. Accentuating this appeal even while ushering in ample natural ventilation, the architects found a perfect balance between casual playfulness and curated elegance.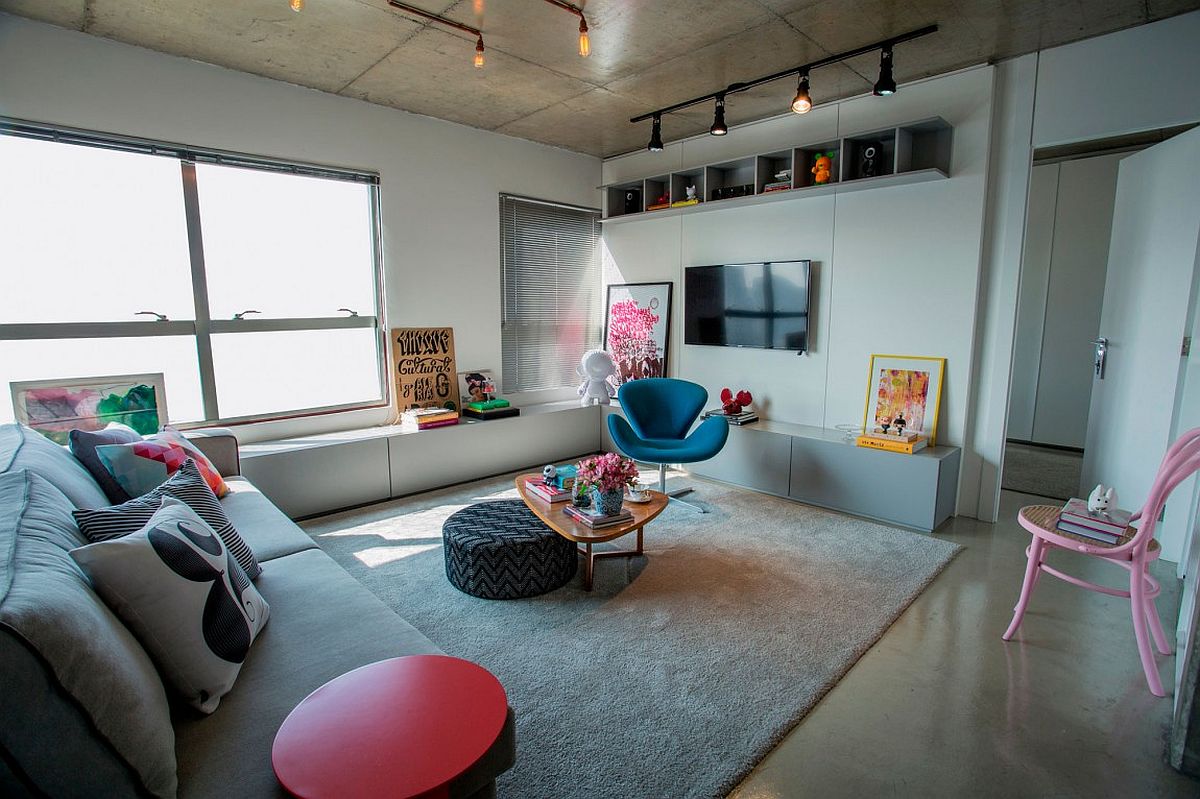 Instead of completely going down the route of neutral colors, the apartment is draped in black, gray and white, creating an exclusive ambiance. Custom lighting fixtures, iconic Tom Dixon pendant lights and industrial-style sconces in the bedroom and bathroom complement the modern décor ever so elegantly, even as the black countertop and tiled backsplash in the kitchen provide striking visual contrast. Color is added to the interior using smart décor and accessories that usher in pops of red, green, yellow and blue in a restrained yet striking fashion.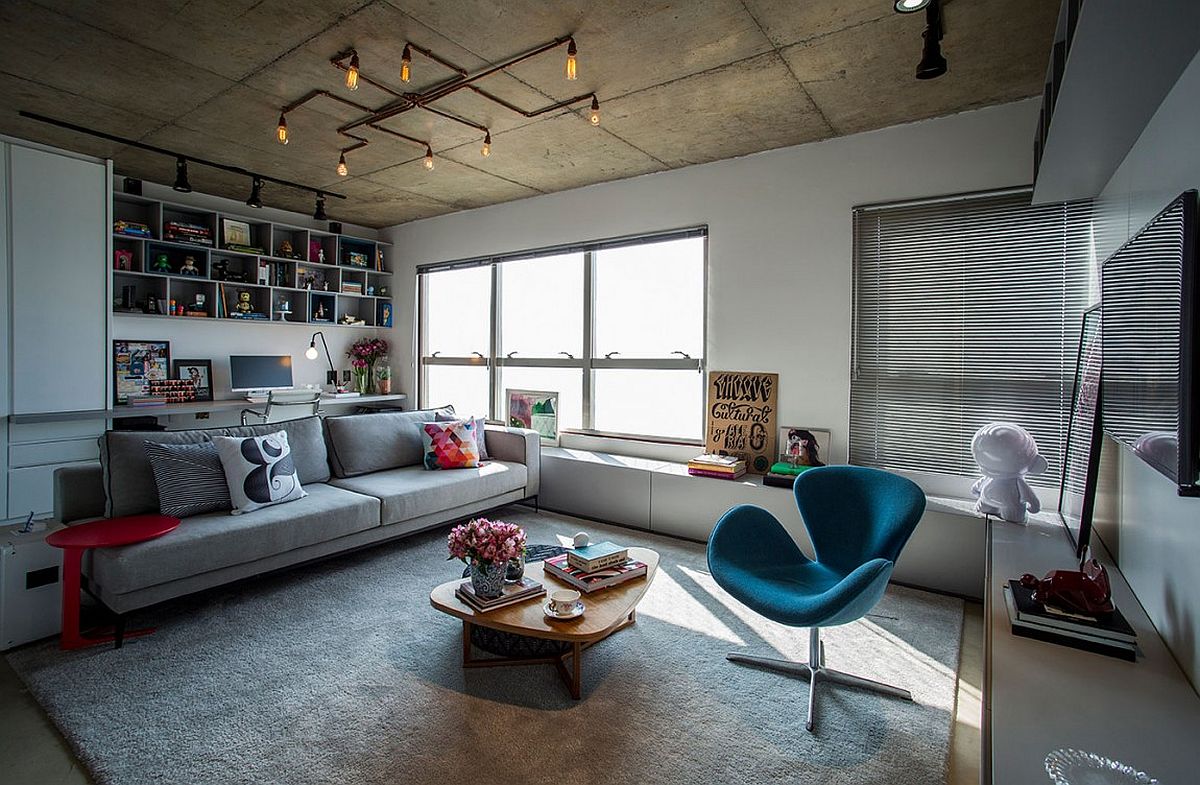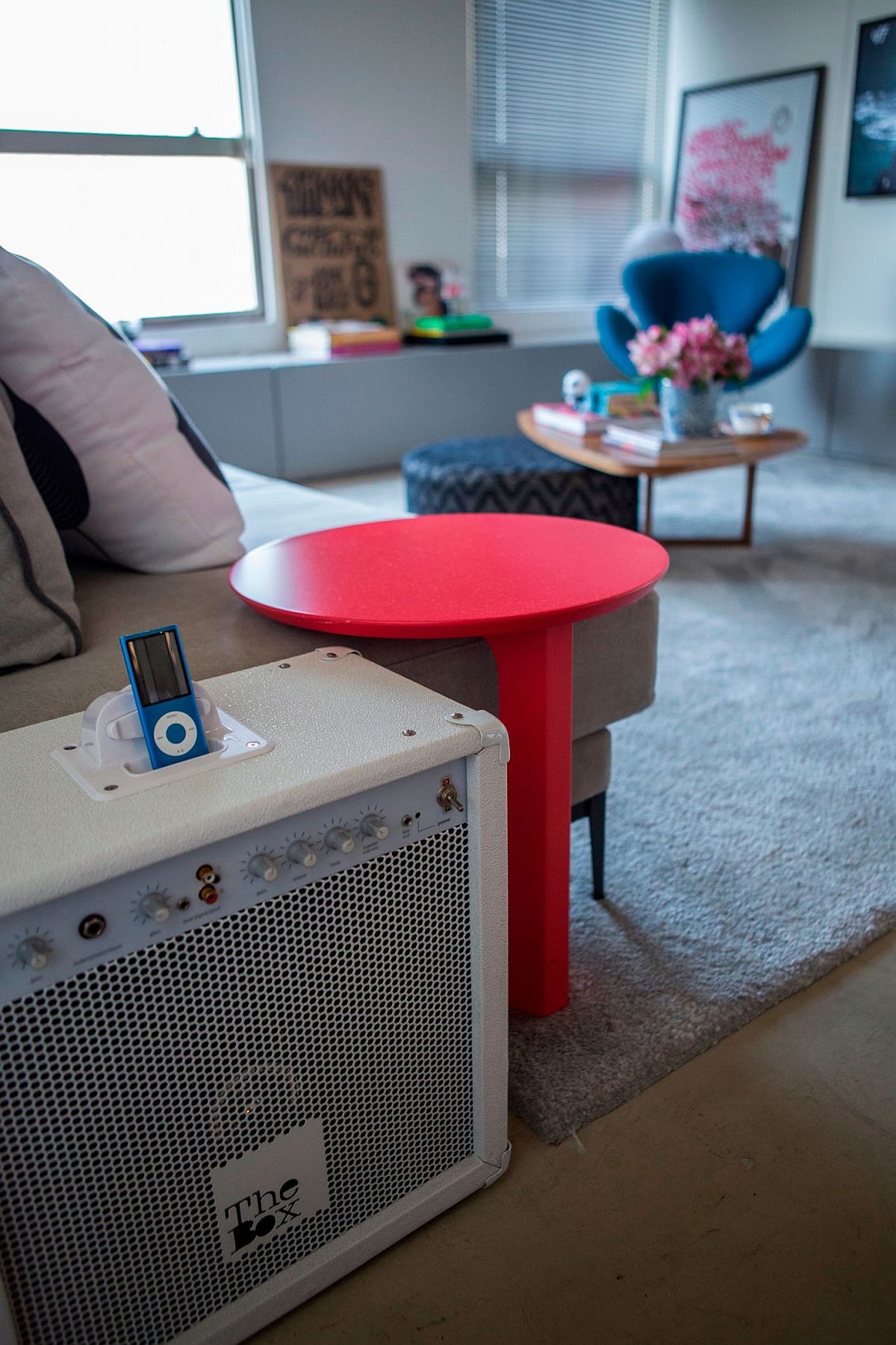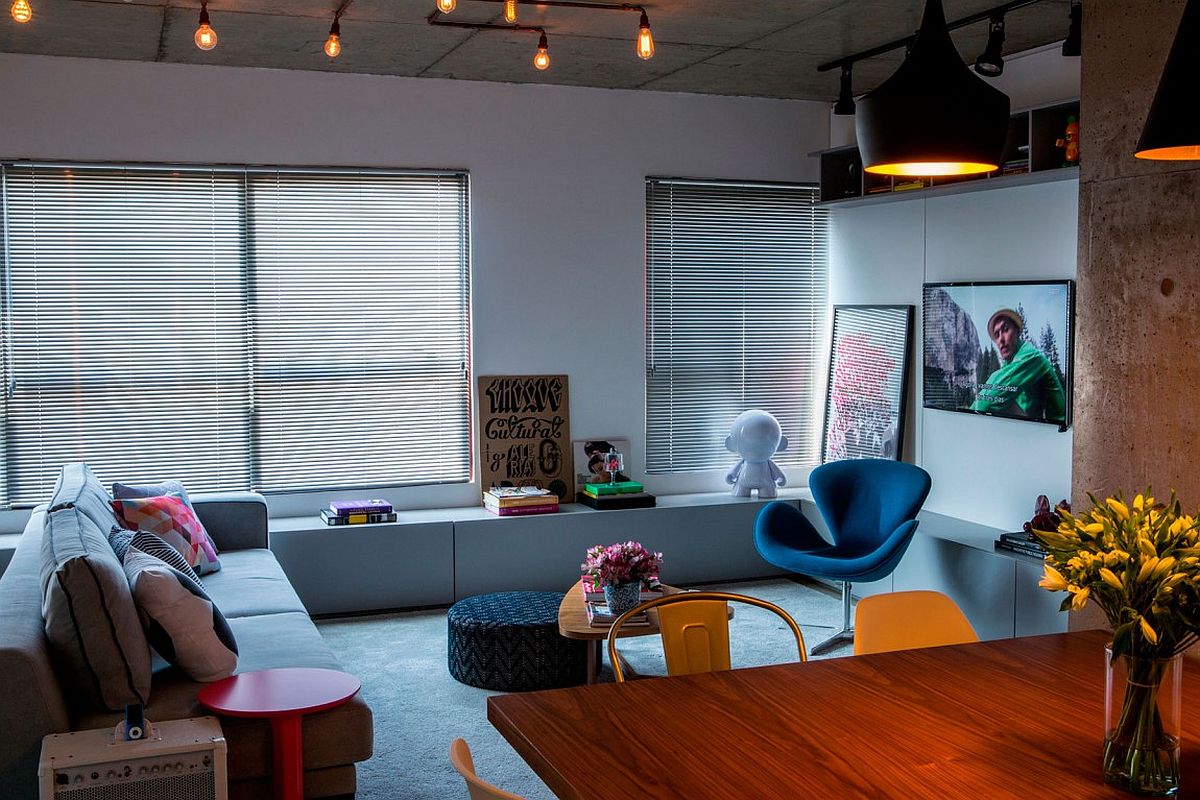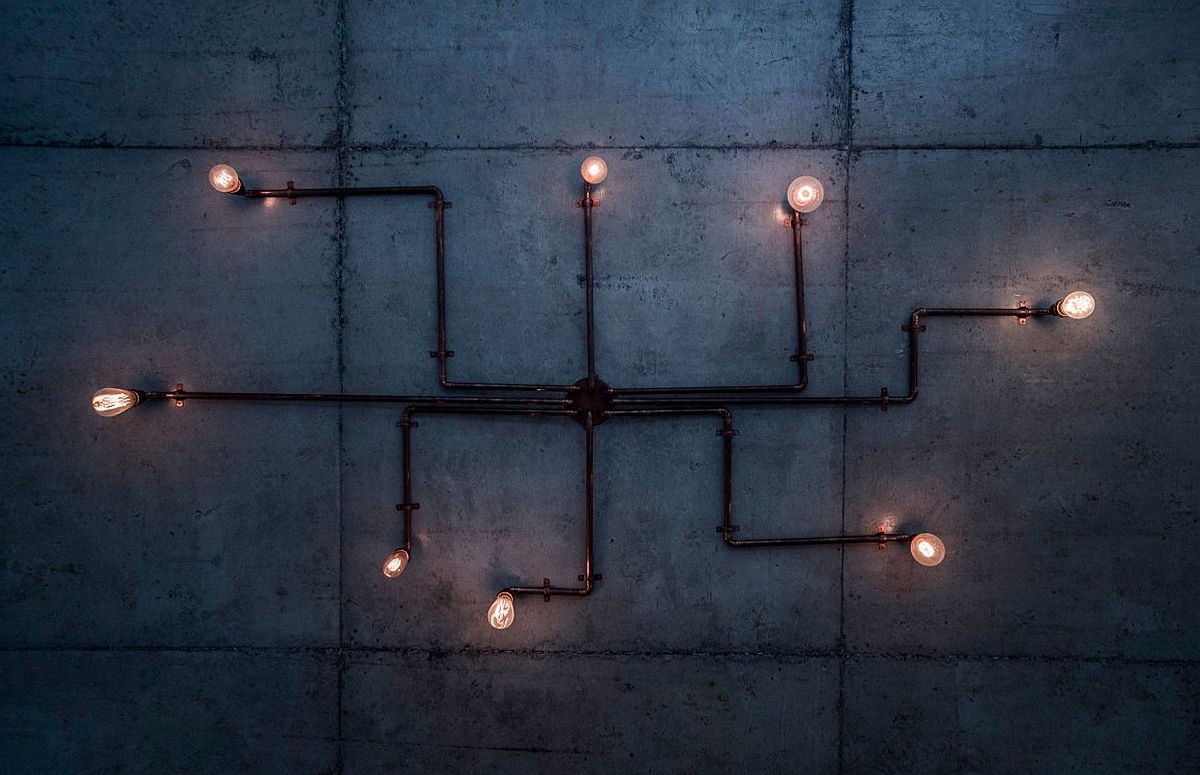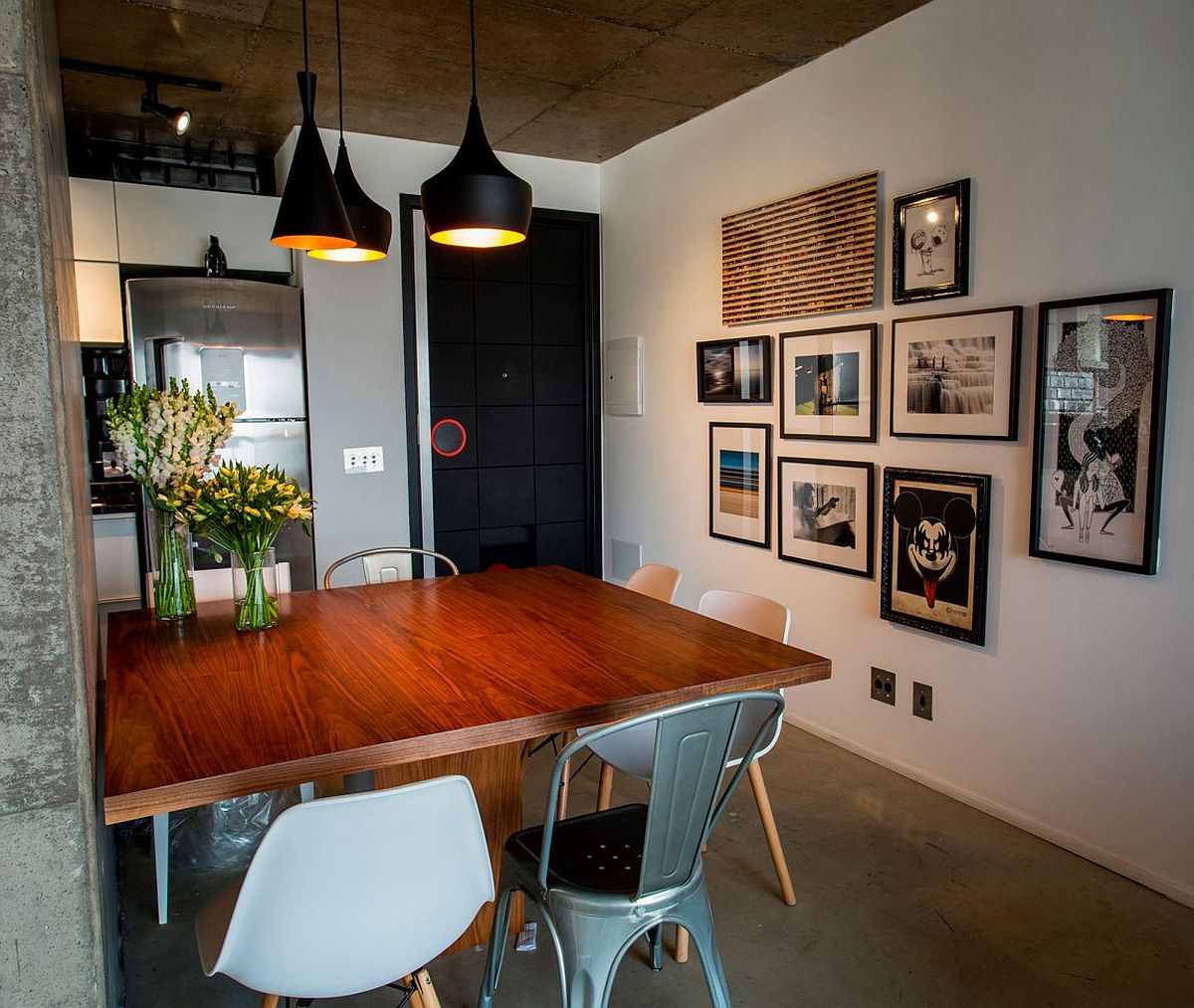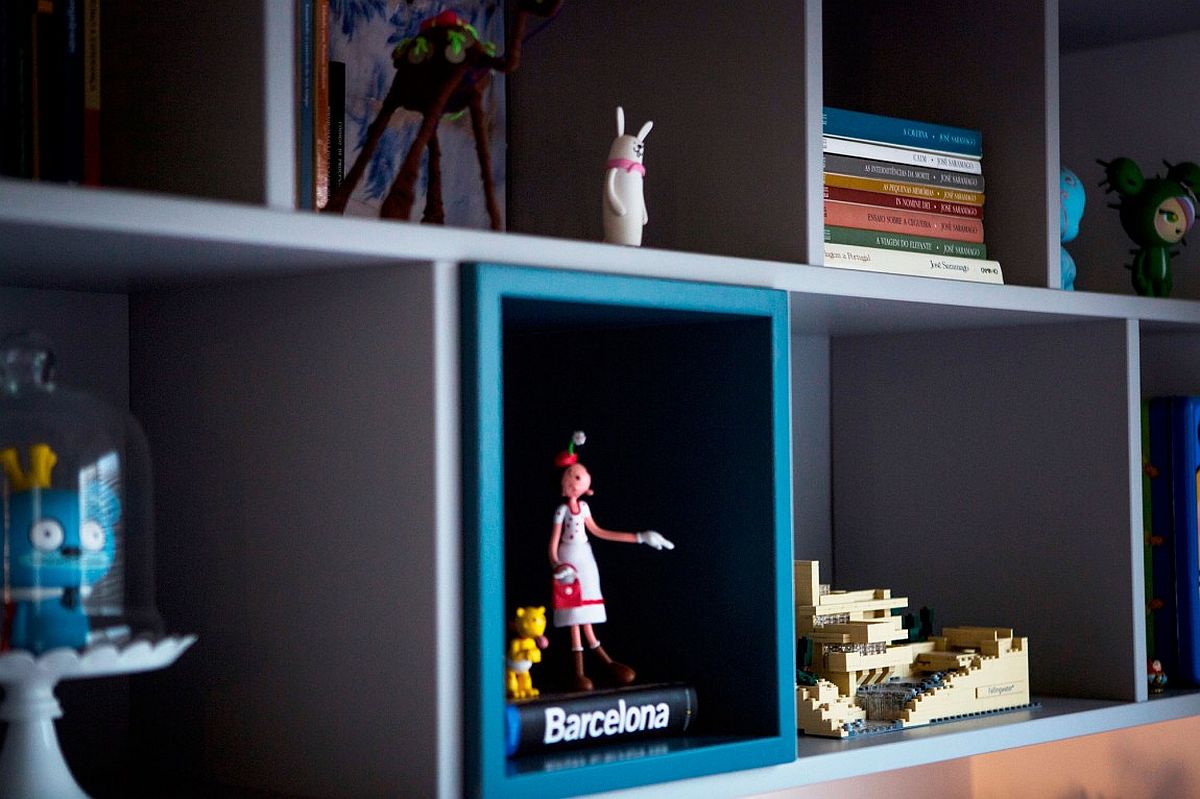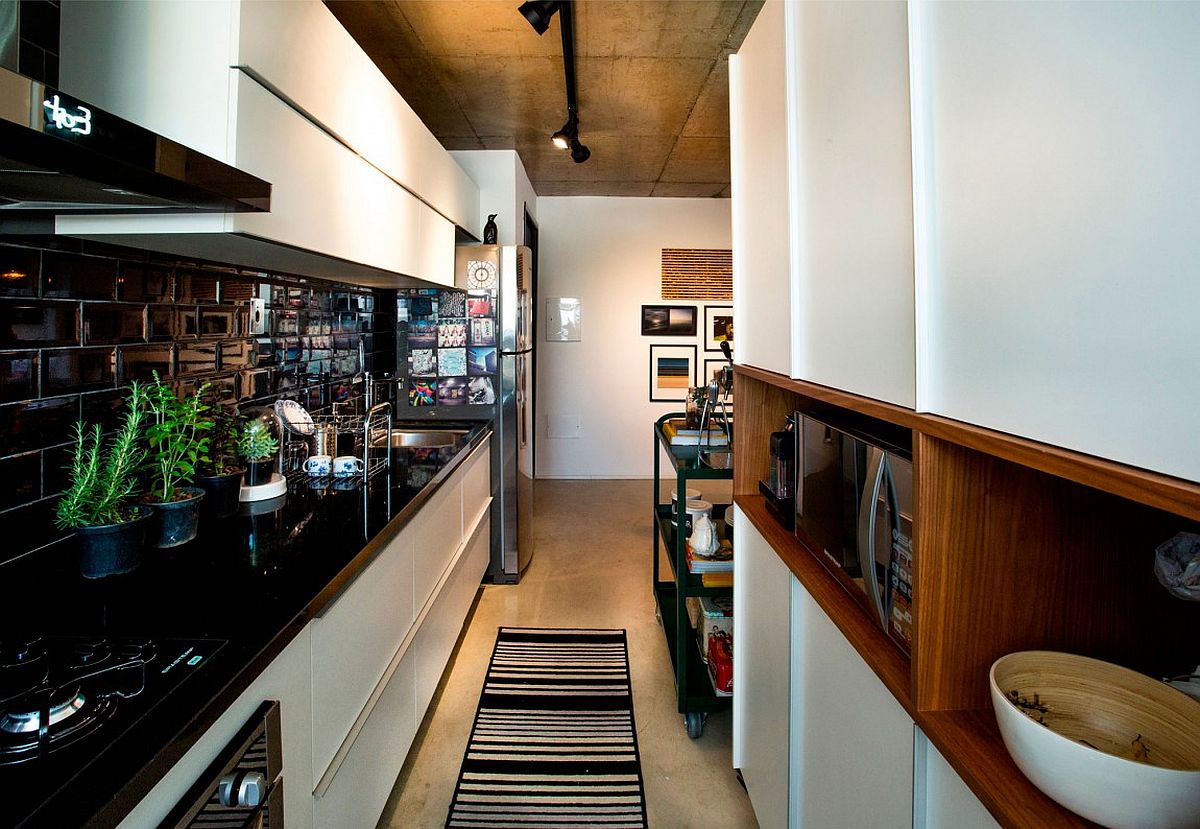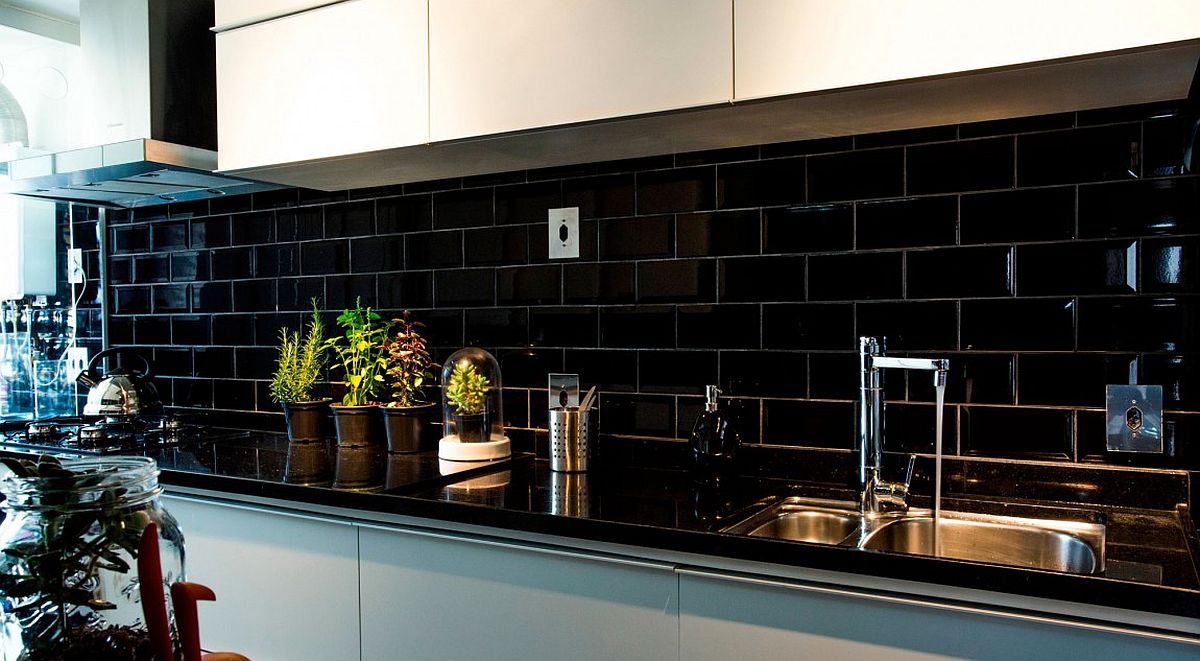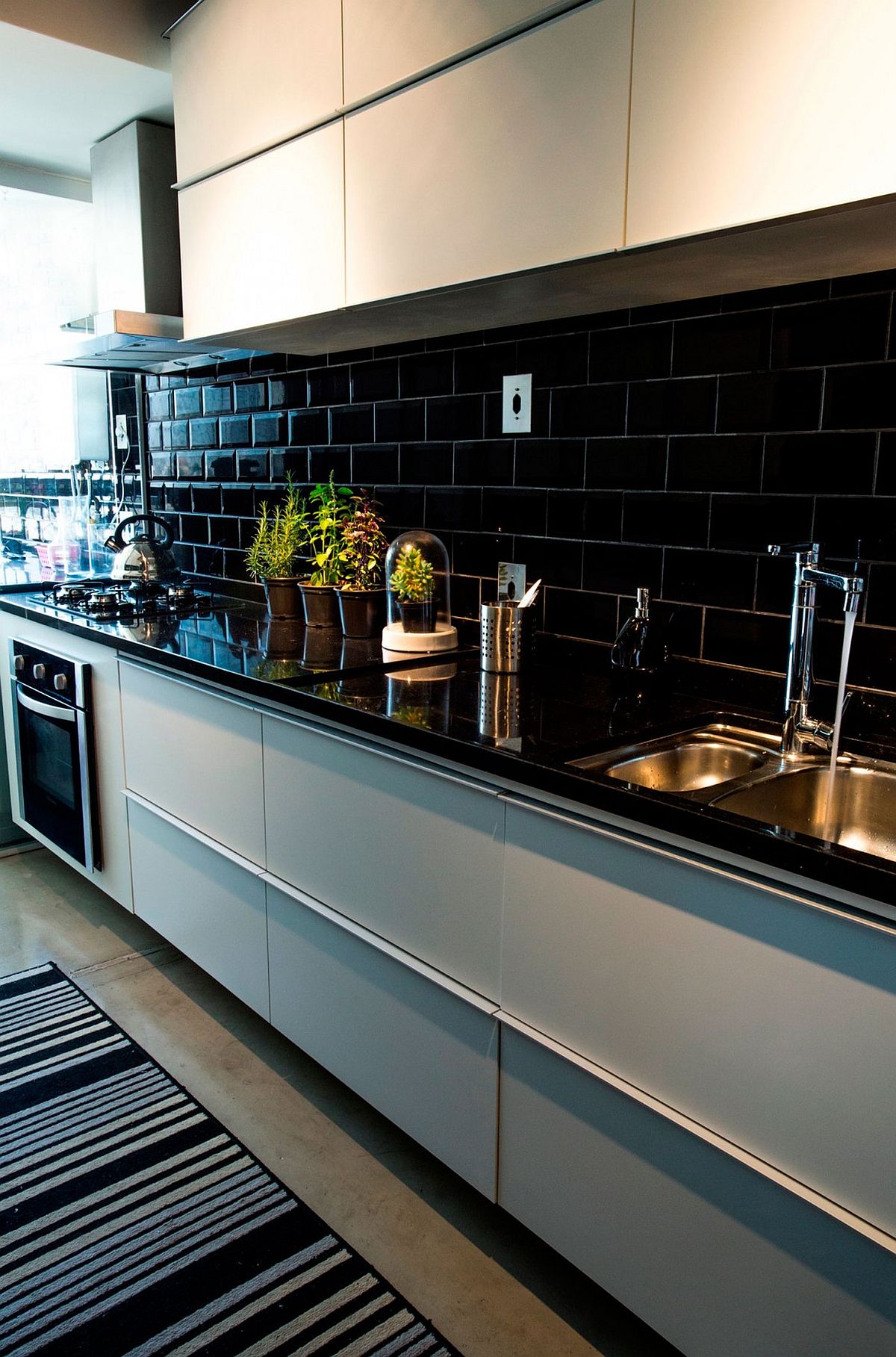 Other interesting features inside the apartment include a wooden accent wall in the bedroom, a chalkboard wall next to the dining space and the illuminated sign that adorns it. Since the homeowners loved to host friends and family often, the living area was maximized and the bedroom was kept as small as possible, creating one large, open central zone. [Photography: Rodrigo Braga]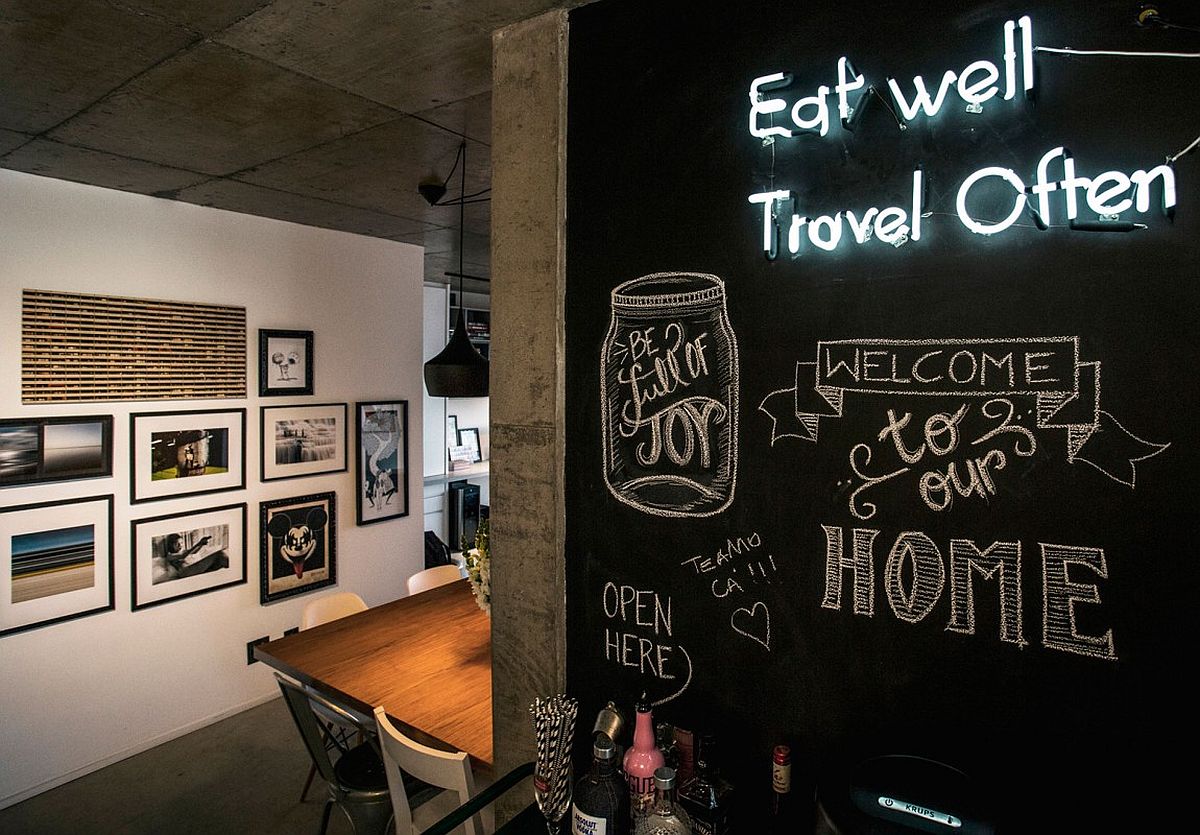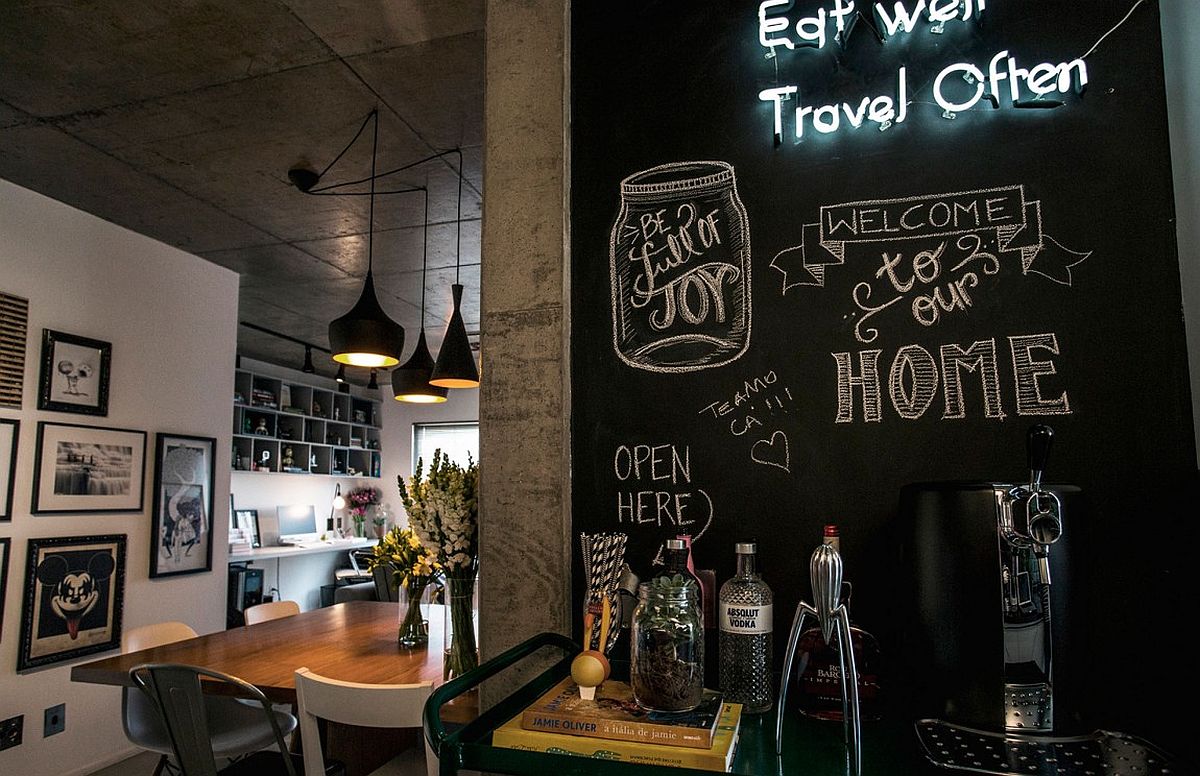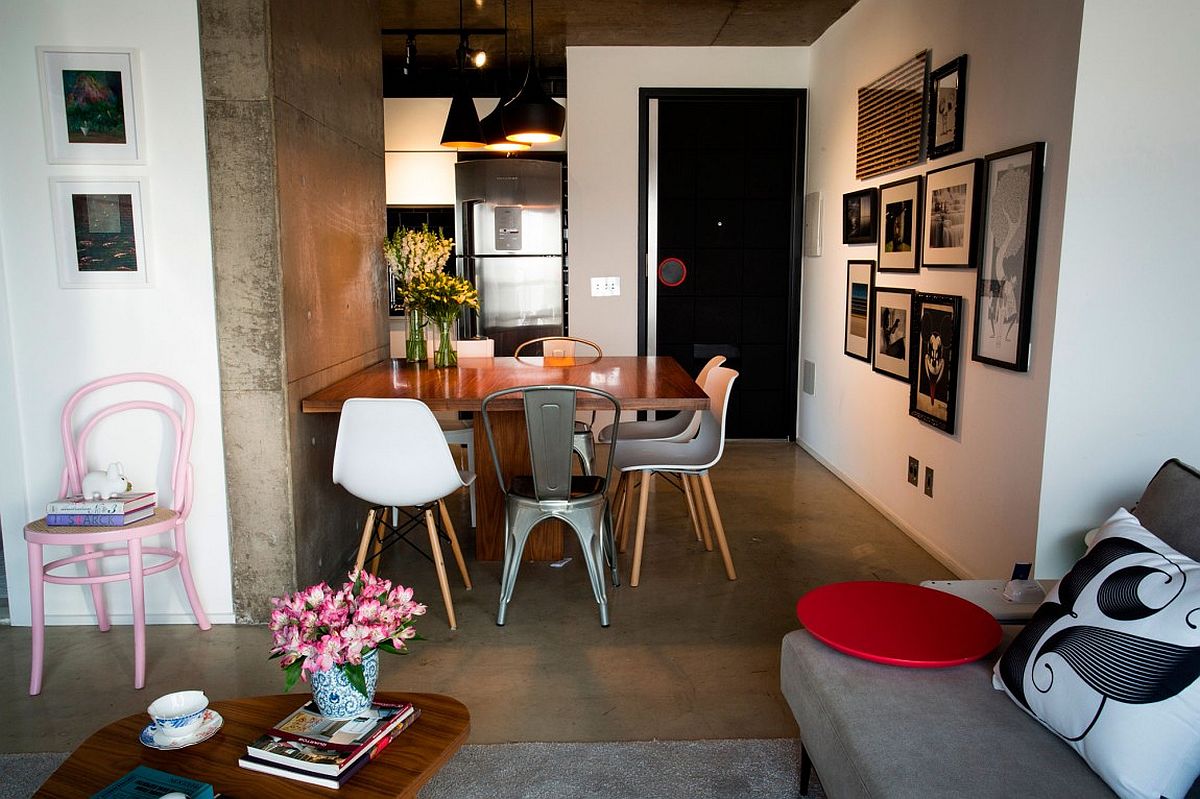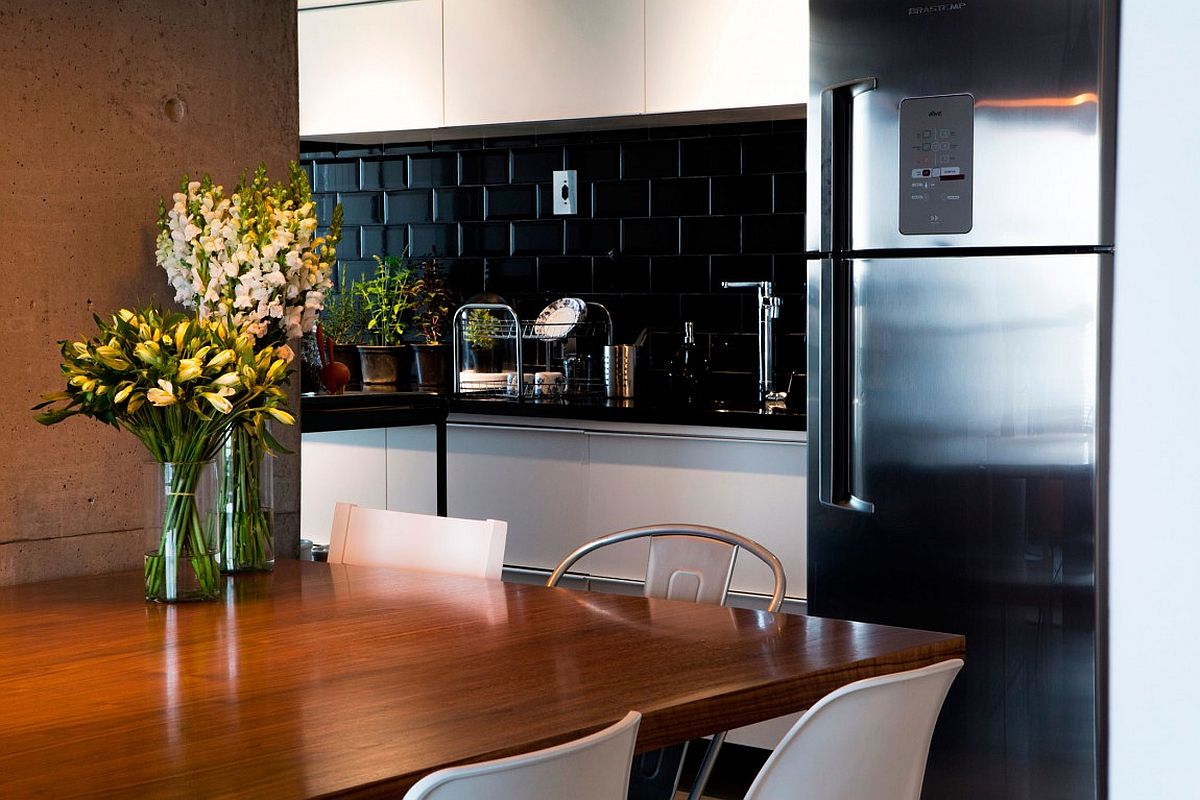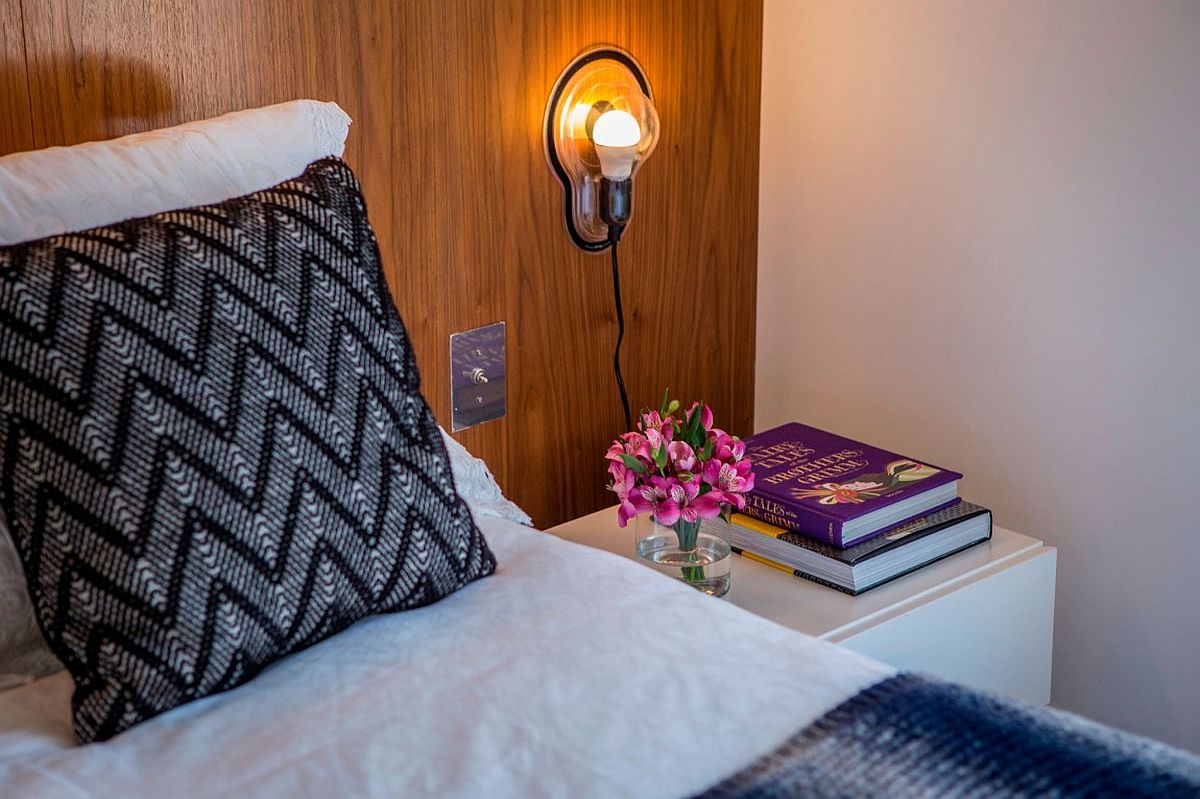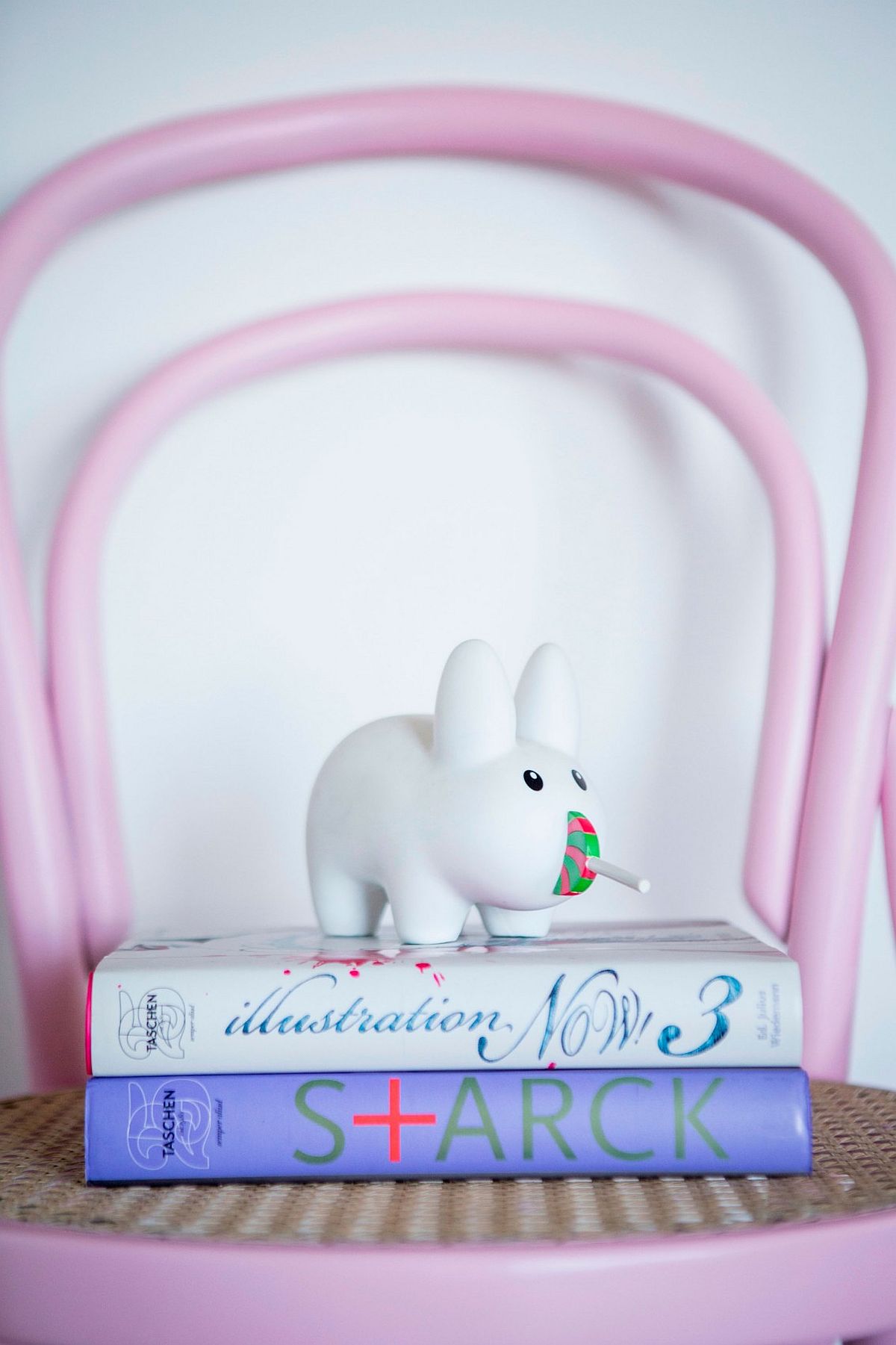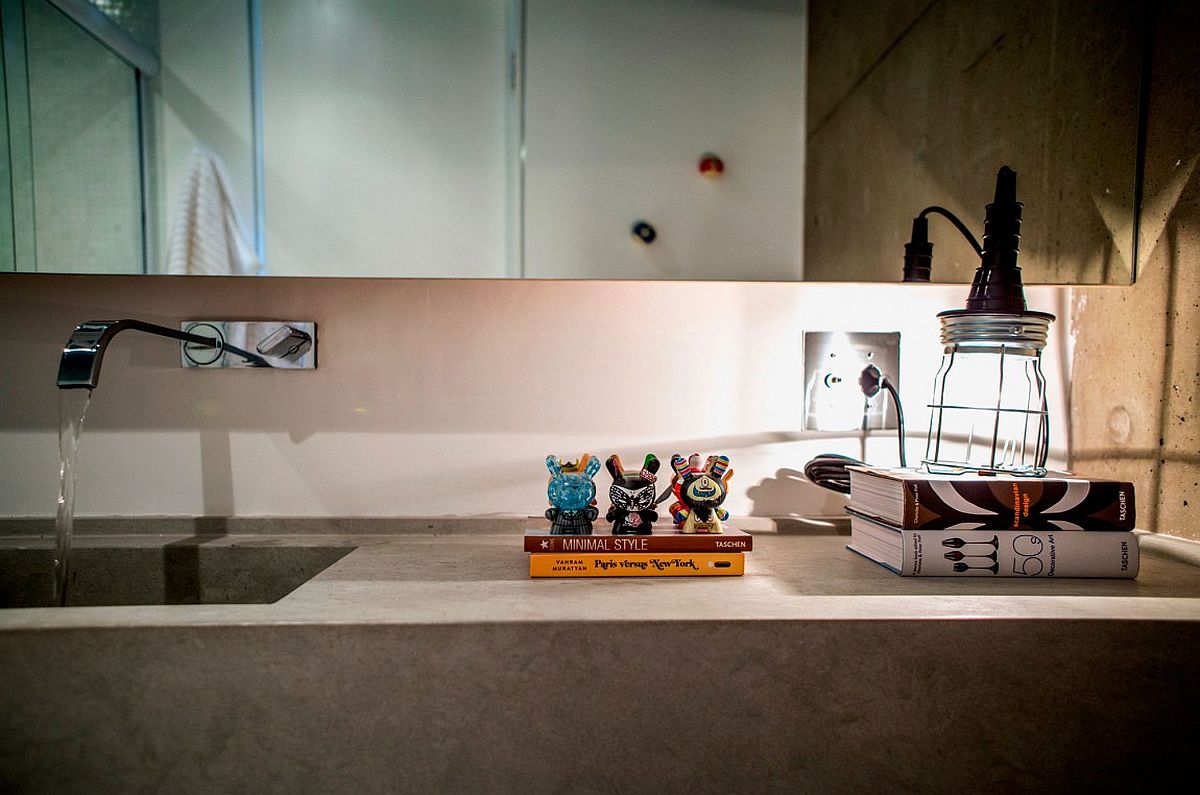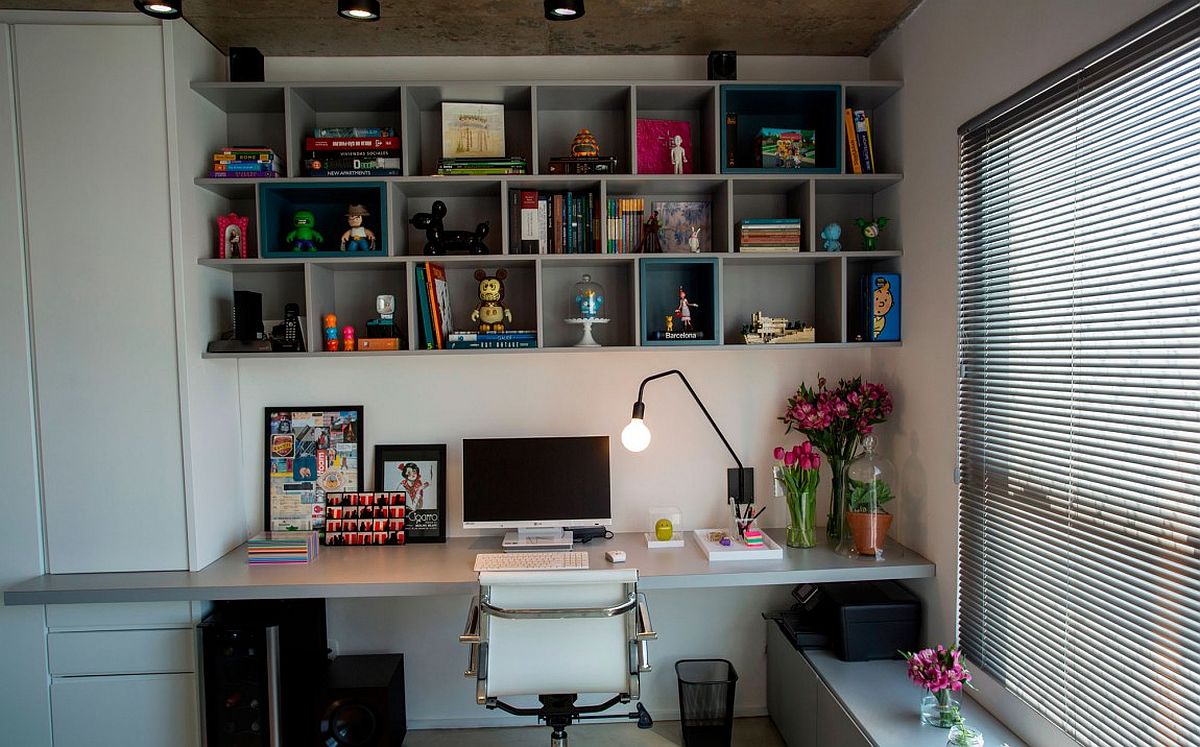 Liked the story? Share it with friends.