Clean. Crisp. Fresh. It's hard to imagine anything more summer-perfect than simple stripes. Stripes are classic, but they can also be modern. Not to mention, variations such as offset stripes, where the lines are broken and staggered, create an edgy look. In other words, there's a stripe out there for everyone! If you're looking ahead to summer and searching for an easy way to add refreshing style to your interior, today's post is for you. Also note that stripes are so timeless, you can incorporate them into your decor all year long. Here are some of our favorite designs for the upcoming season… [pillows from Pottery Barn]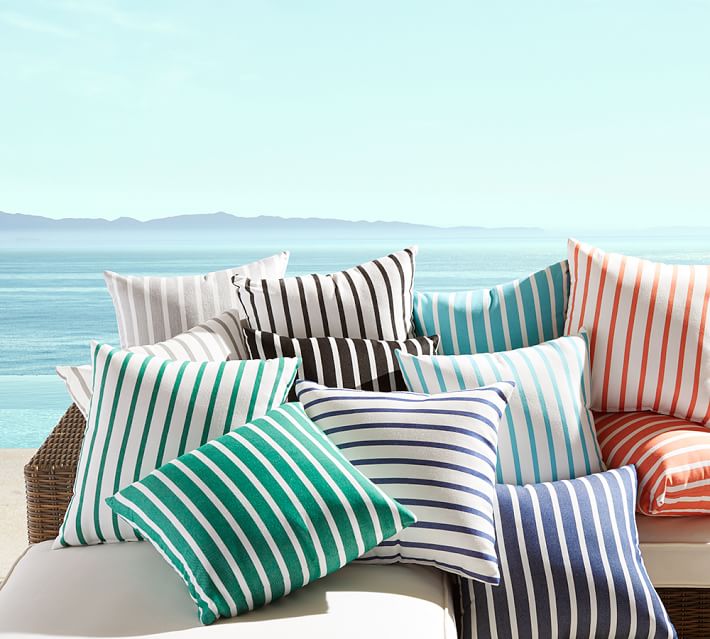 Summer Stripes from Pottery Barn
We begin with breezy stripes from Pottery Barn, where you can currently find a range of summer-fabulous patterns. In fact, if there's a store near you, be sure and pop in. The displays will instantly make you feel like you're on holiday! Below we see the Sunbrella Brice Stripe Indoor/Outdoor Drape, made from stain-resistant fabric. Plus, it's available in four different lengths so you can get just the right height for your space: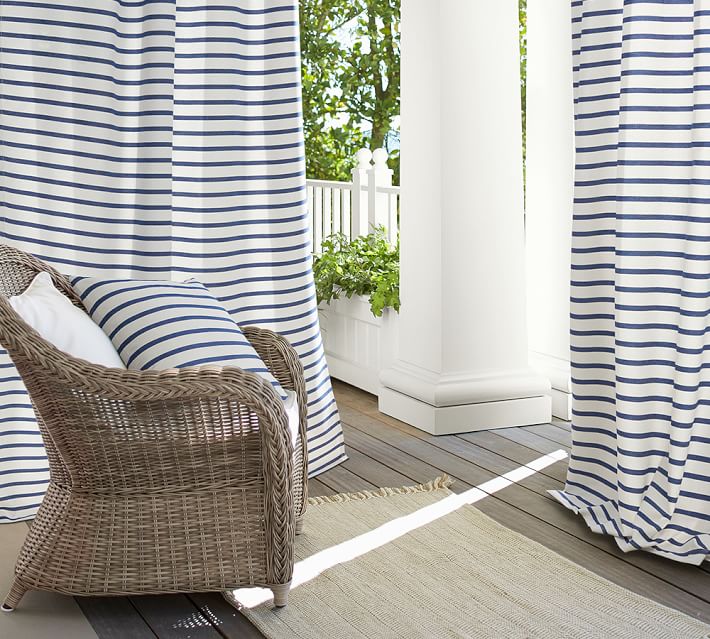 The cotton Seaside Stripe Blanket is light and fresh for summer, yet warm enough to keep you cozy on a windy evening: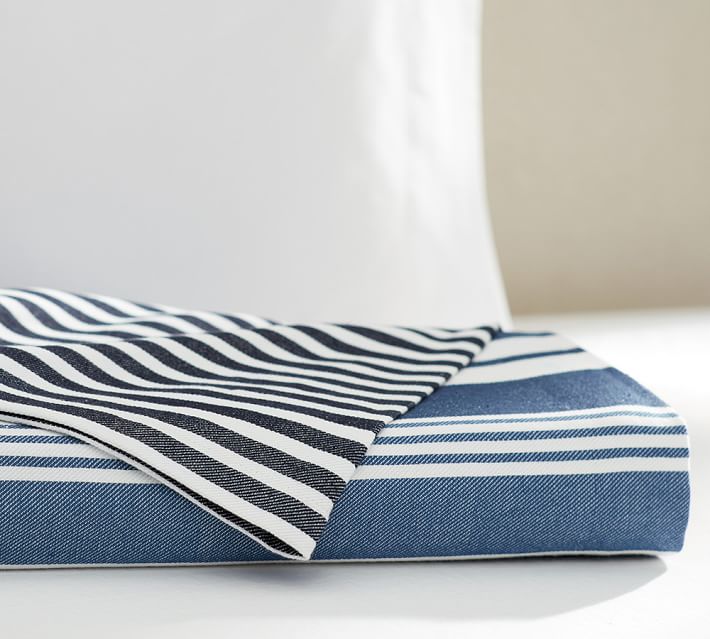 Celebrate stripes of different widths with the Kyle Stripe Hand-Loomed Rug in Navy, made from cotton and wool. In fact, this yarn-dyed piece is reversible, so you can simply turn it over when it begins to look a little worn: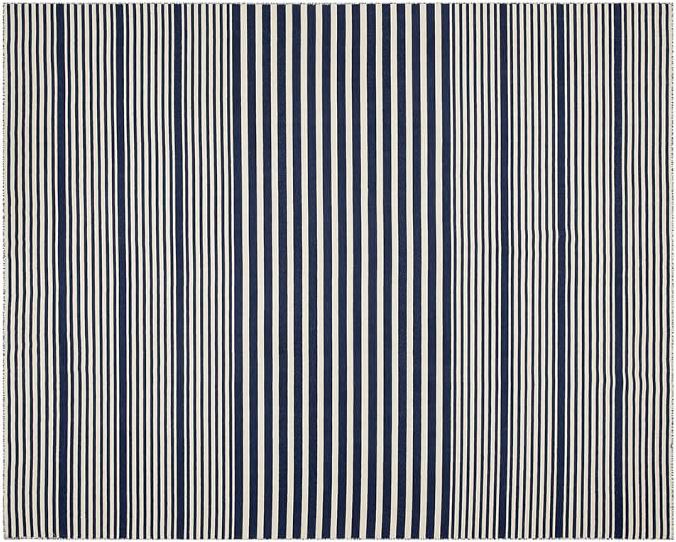 It's amazing how a few lines can evoke such a powerful seasonal look! This Awning Stripe Dhurrie Lumbar Pillow Cover in 100% cotton is classy yet relaxed. Perfect for adding comfort to your favorite lounging chair!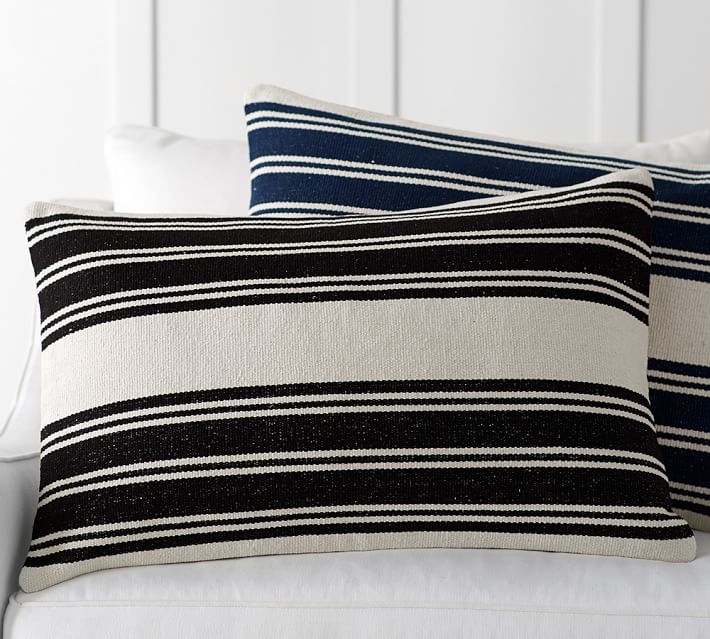 Modern Stripes from West Elm
We now turn our attention to West Elm, where the stripes are eye-catching and modern. This Center Stripe Woven Placemat Set features one chunky stripe, a bold statement that will make your summer table pop. Choose from a range of colors: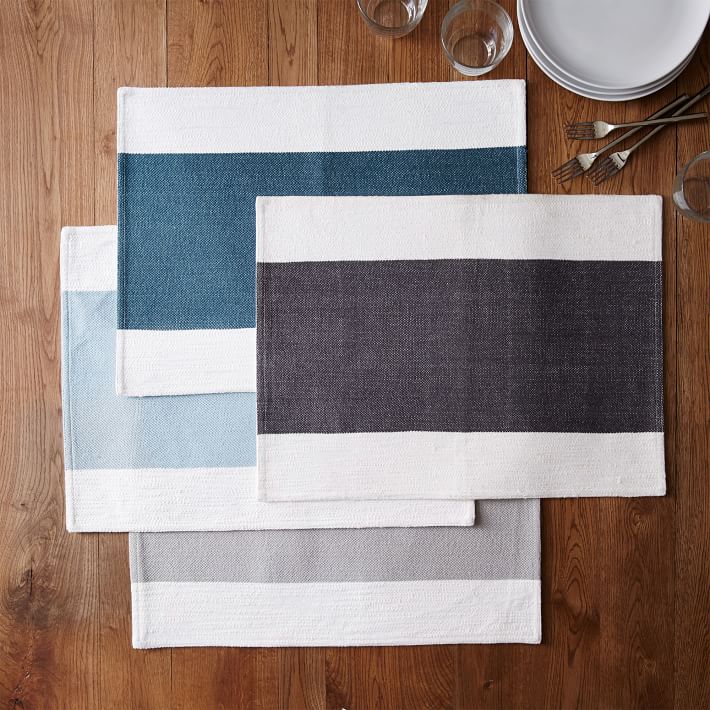 The Market Stripe Canister has a vintage vibe. In fact, this metal container is perfect for holding kitchen essentials such as coffee and tea. A wooden lid tops it off in style!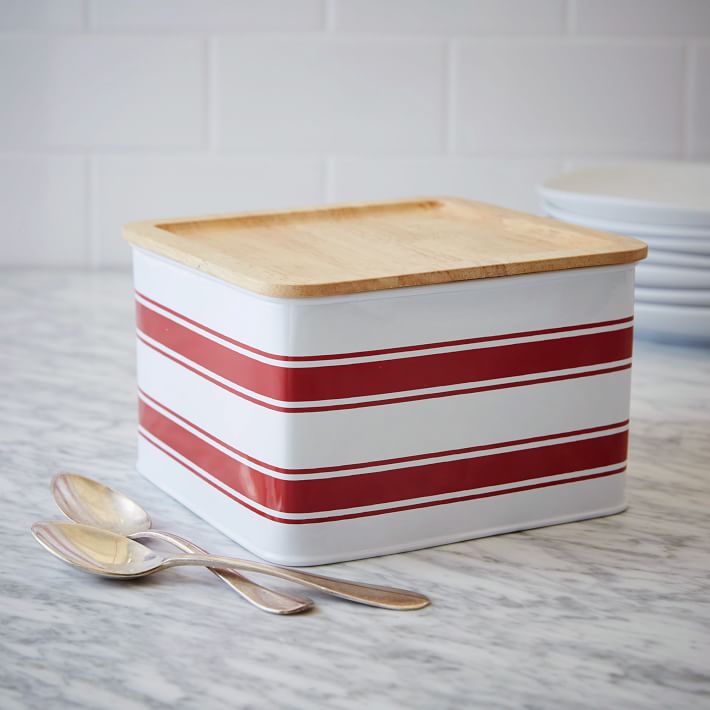 A white background and red stripes make this Color Stripe Porcelain Hurricane festive for summer. While seemingly no longer available in blue, this bright accent will instantly take your patio into summer mode: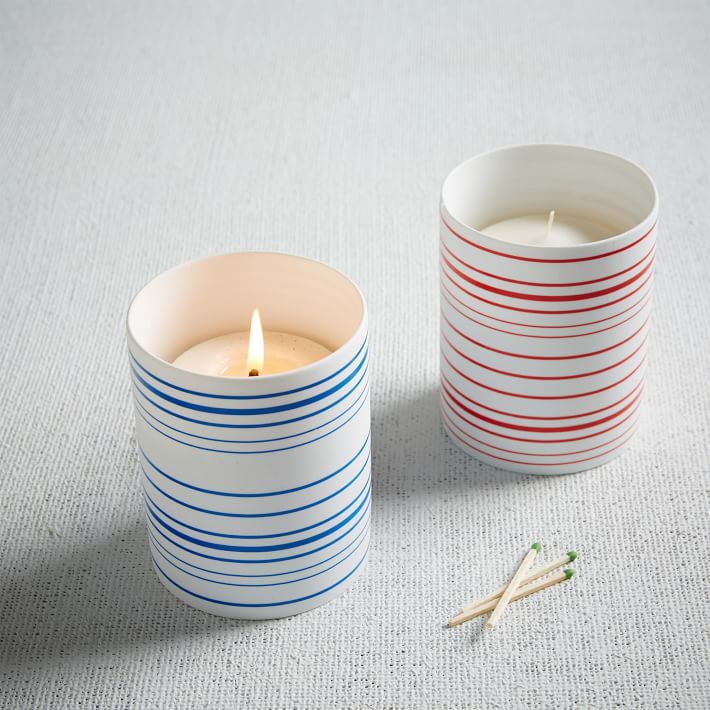 Staggered stripes create a modern feel in these Offset Stripe Dhurries, available in a variety of colors. Handwoven space-dyed yarns come together in asymmetrical perfection: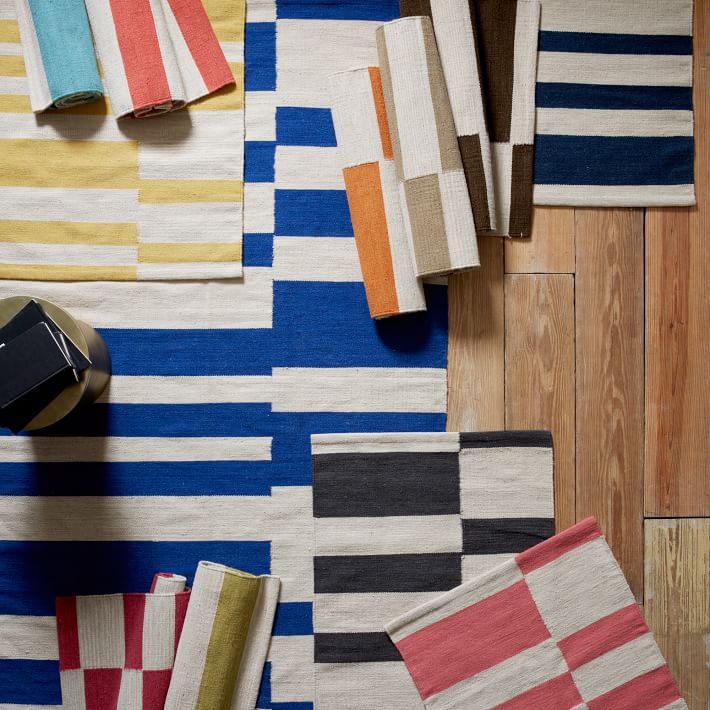 Easy-breezy! Bring some classic stripes to your modern patio with these Outdoor Stripe Curtains in Black, offered in a range of lengths. Let them stylishly protect you from the sun as they blow in the warm wind…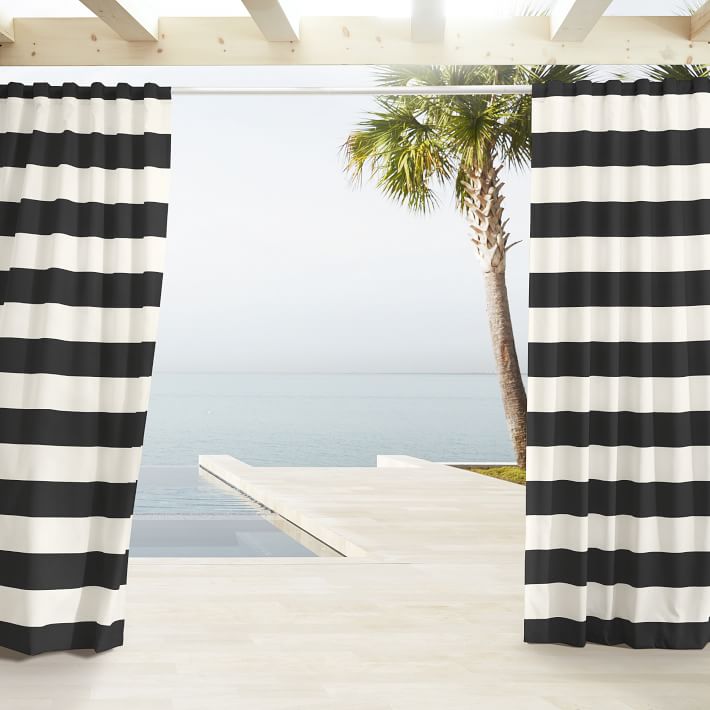 Classic Stripes from Williams-Sonoma
At Williams-Sonoma, the stripes are classic. And classy! This Set of 4 French Stripe Napkins will bring a bistro look to the dining room. Inspired by vintage French kitchen towels, they have a washed feel that makes them a perfect fit for your welcoming table. Use these linen napkins all year long for a foodie-fresh look: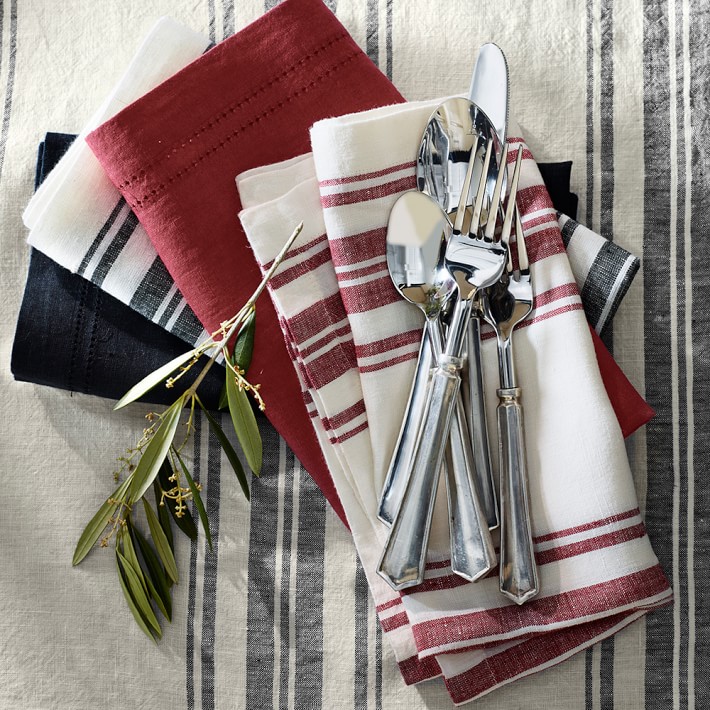 You can also bring the variegated stripes to your tablescape with the French Stripe Table Runner! The tulips and strawberry-filled compote are optional. Yet very hard to resist: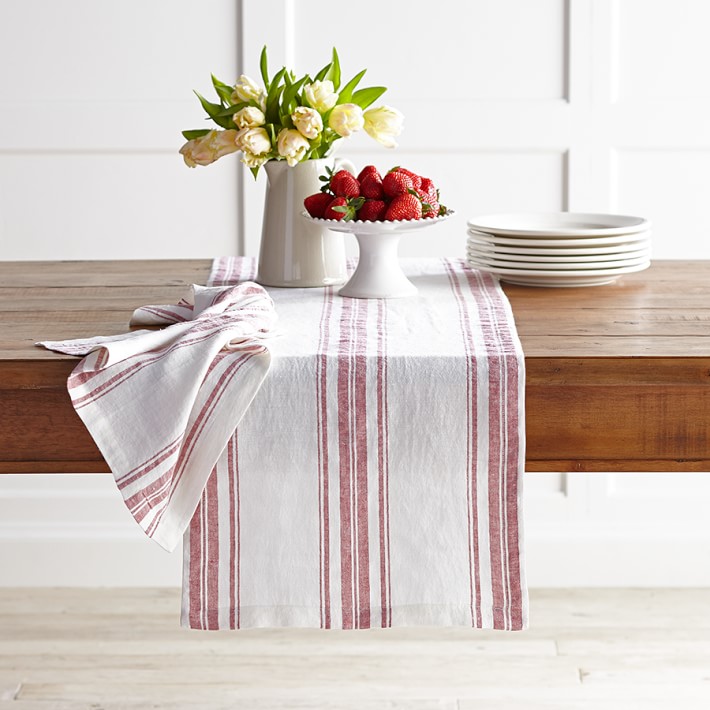 If your culinary space needs an easy update, go with a Riviera Striped Kitchen Rug. And don't forget to set a white bowl of lemons on the counter to complete the summery makeover!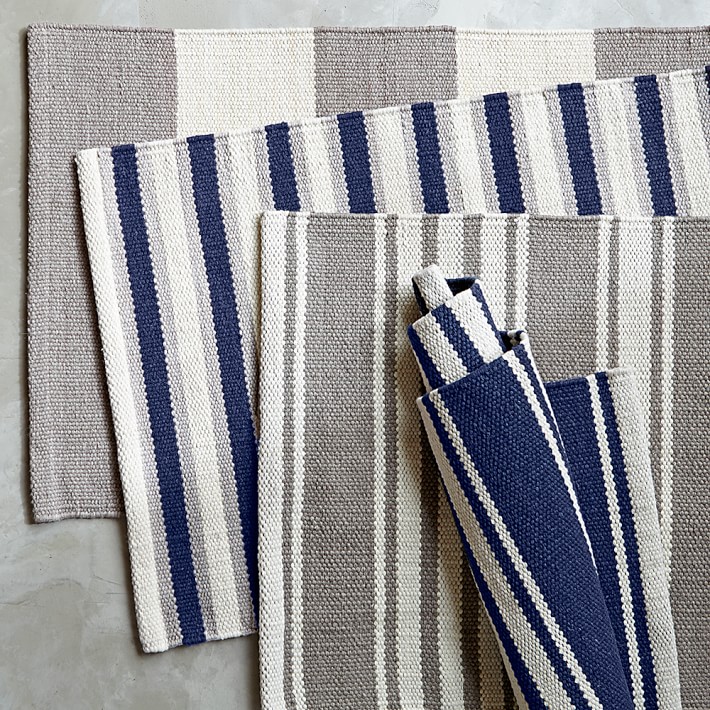 A color scheme that will complement any room, black and white makes a crisp statement for summer. Whether you need a new rug for the indoors or your patio, this Riviera Stripe Indoor/Outdoor Rug in Black will get the job done, thanks to its construction of hand-woven polyester yarns that are recycled from PET plastic bottles: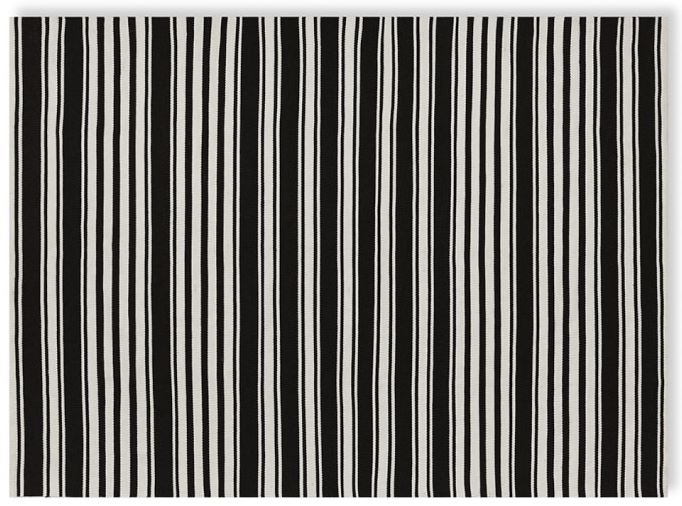 Blue-on-blue stripes are oh so chic! The Patio Stripe Indoor/Outdoor Rug in Dress Blue/Provencal Blue has an undeniable coastal feel. And because it's woven from yarn-dyed polypropylene, it is stain- and fade-resistant. In other words, it's tough enough to weather the summer activity at your place!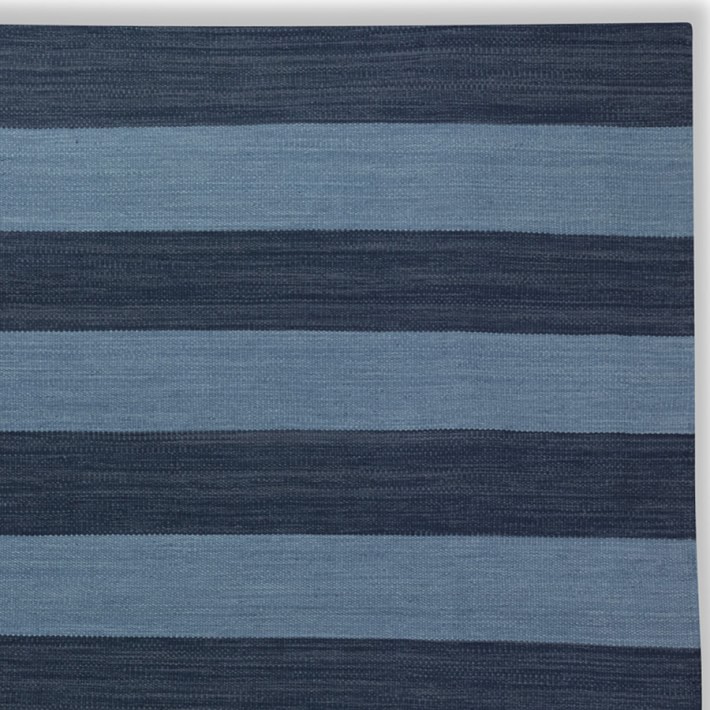 Edgy Stripes from Urban Outfitters
We end with an array of striped finds from Urban Outfitters, where the design is always on-trend! The product photography is filled with interesting design ideas, such as combining horizontal stripes with vertical ones. This BAGGU & UO Sailor Stripe Duvet Cover has a geometric look, especially in the setup below: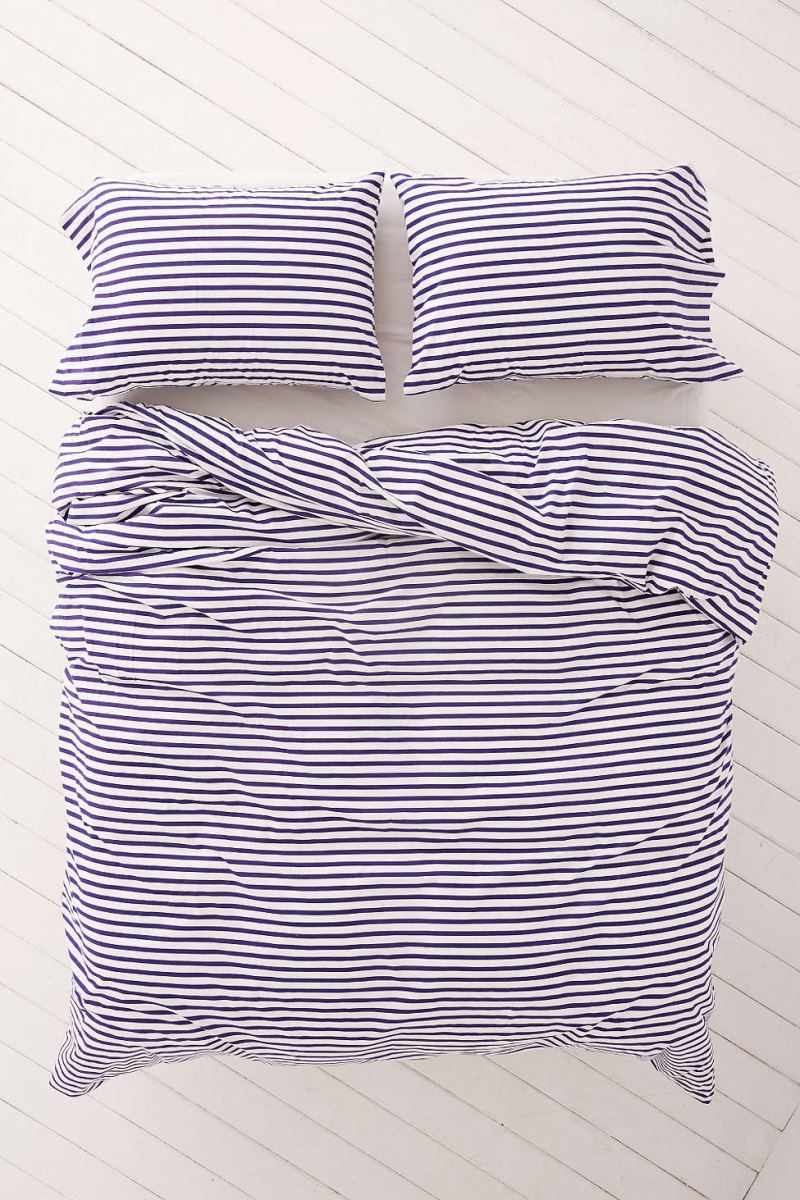 Perpendicular stripes take center stage in the Offset Stripe Pillowcase Set, which are made from soft cotton for a good night's sleep: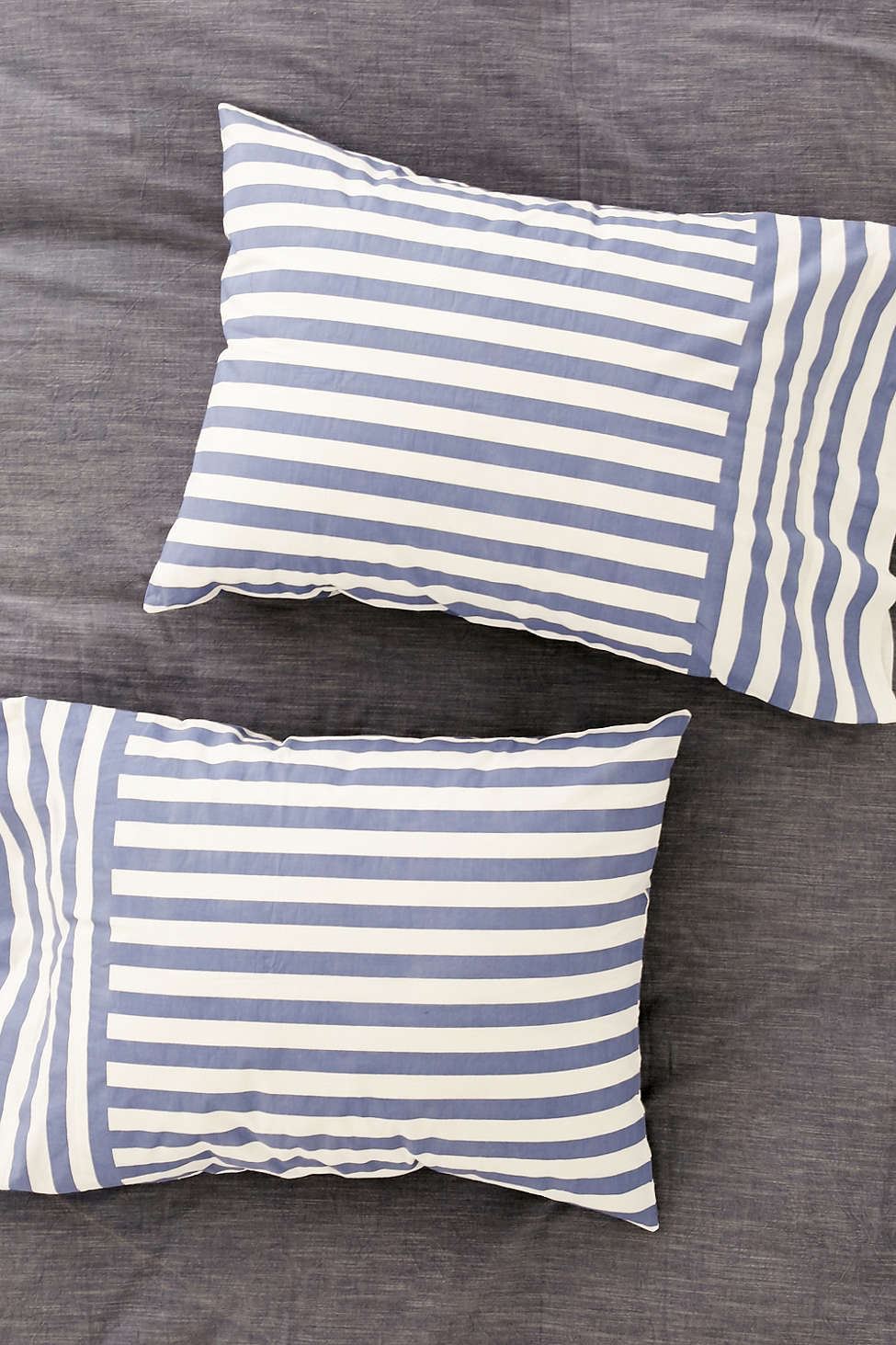 Timeless in their simplicity yet vibrant in their combination of saturated hues, these Glacier Park Towels will bring color to the powder room:
A retro look is alive and well on this Alba Stripe Shower Curtain, which features a circular striped graphic in its center. Bring a little bit of summer style to bath and shower time…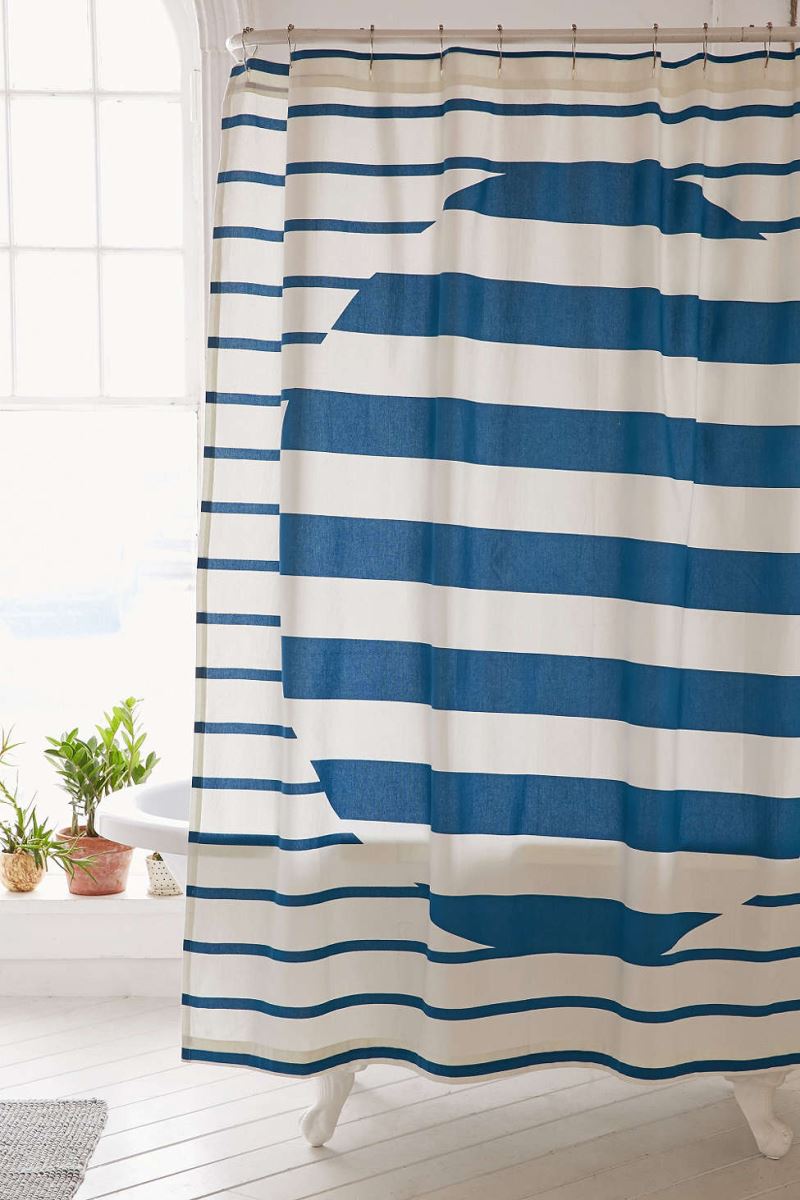 Intersecting stripes create a geo feel on the Piper Stripe Woven Rug, shown below. It's modern. It's durable. And it's the perfect way to add crisp seasonal flair to your home. Enjoy it all year long once the sunny days of summer are long gone: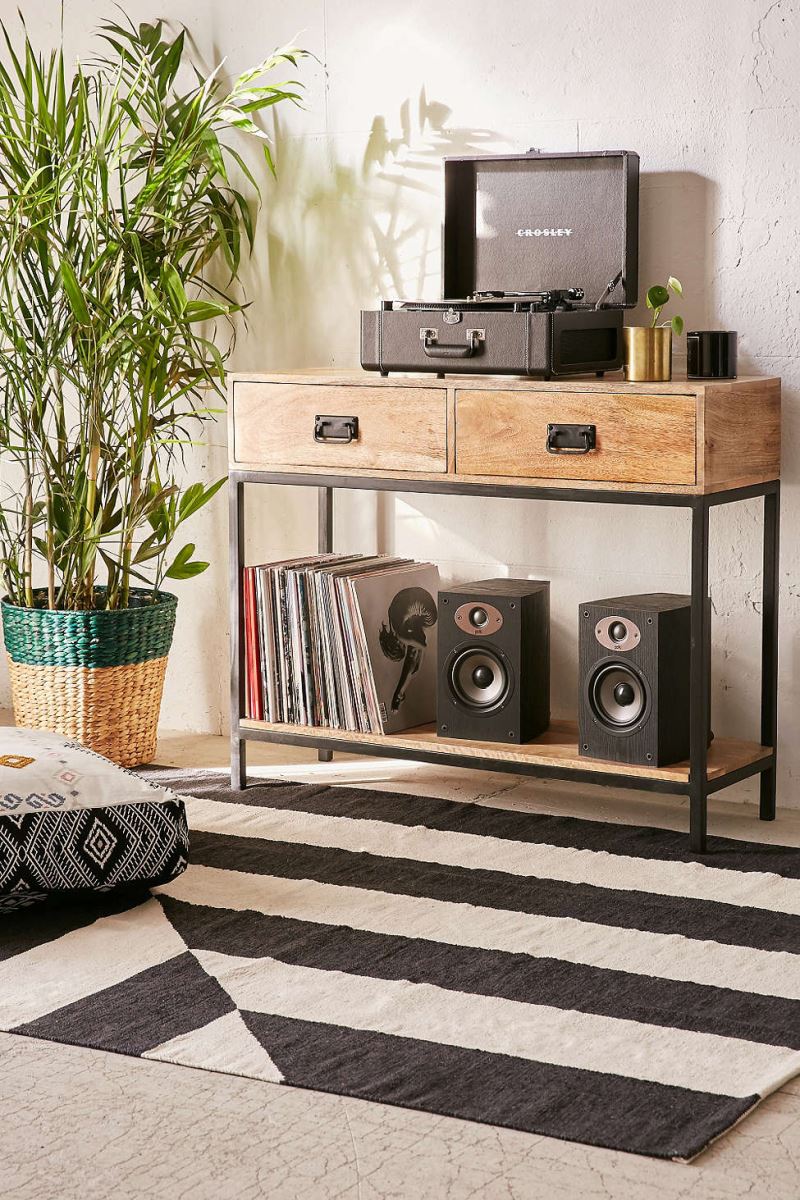 When it comes to summer stripes, do you prefer classic, modern or trendy? Share your thoughts by leaving a comment below…
Liked the story? Share it with friends.