It is not every day that you come across a trailer home that is as unique, colorful and resourceful as this gorgeous creating by Megan Georgopoulos in Paradise Cove, Malibu. Nestled in one of the more affluent beach neighborhoods on the western coast, this beautiful trailer home was crafted with a custom design that specifically meets the needs of the homeowner. Instead of trying to bring a style that is alien to the region, designer chose a more vernacular approach by combining locally found décor and accessory pieces with a colorful eclectic style. The interior feels shabby chic, bohemian and eclectic – all at the same time.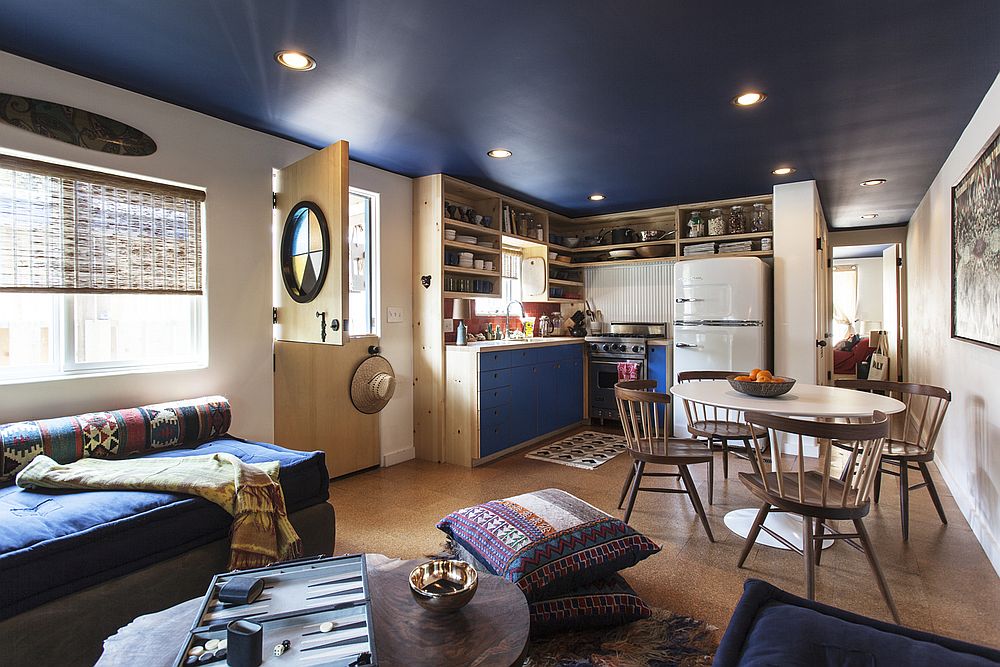 The most apparent feature of the home is the charming blue ceiling that is present in every room and adds ample color to a home where the walls are largely neutral. Wood provides warmth to the space even as an open living area with an L-shaped kitchen in the corner and a small dining area complete this limited space. Cabinets in the kitchen reaching up to the ceiling offer ample storage and shelf space while those on the lower level with blue doors accentuate the color of the ceiling above. Cushions with plenty of pattern and natural light further promote a cheerful and relaxed lifestyle in here.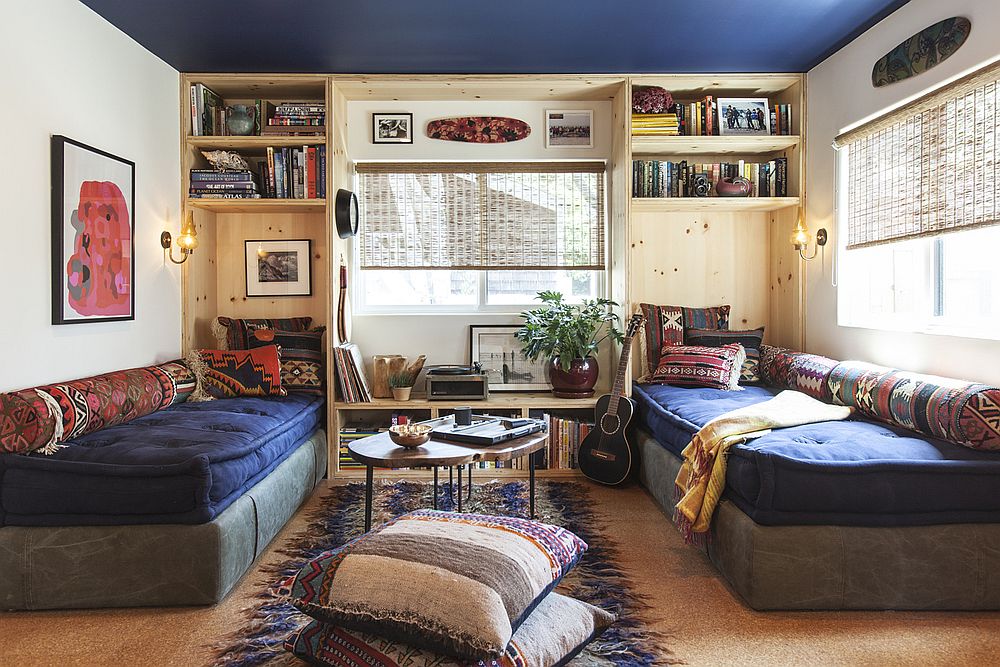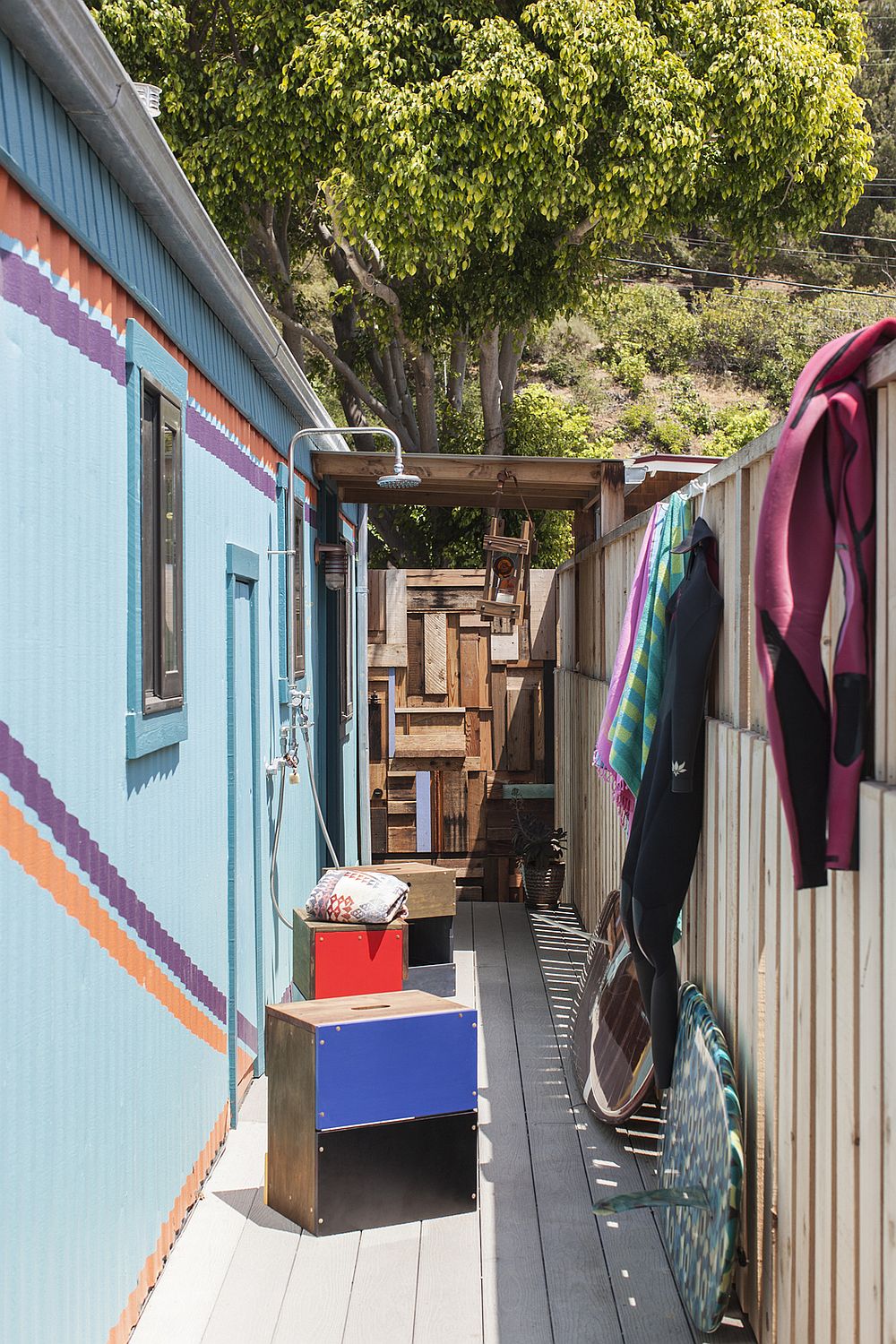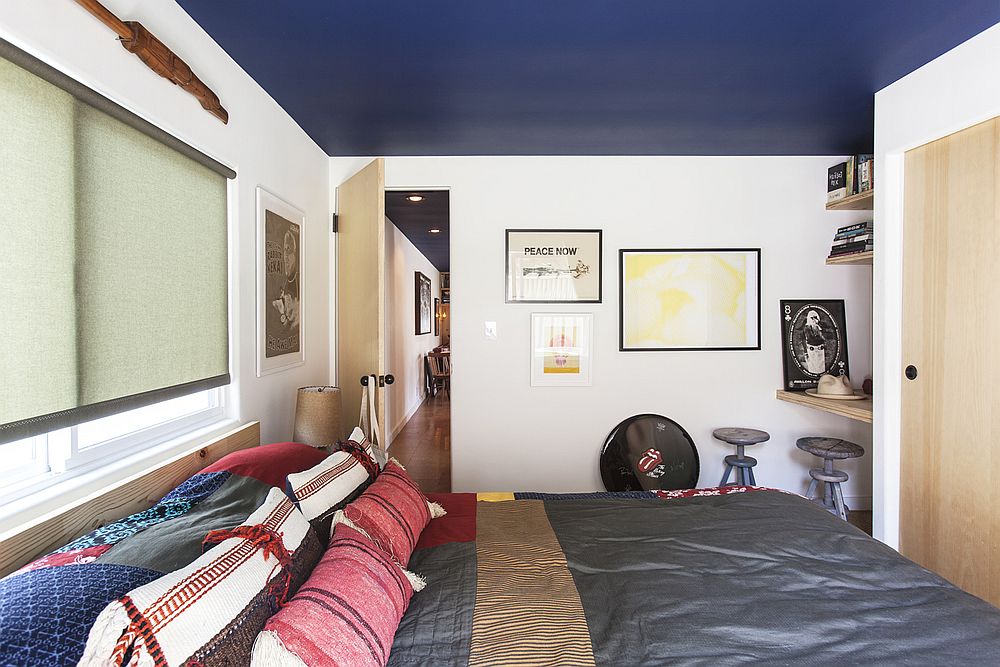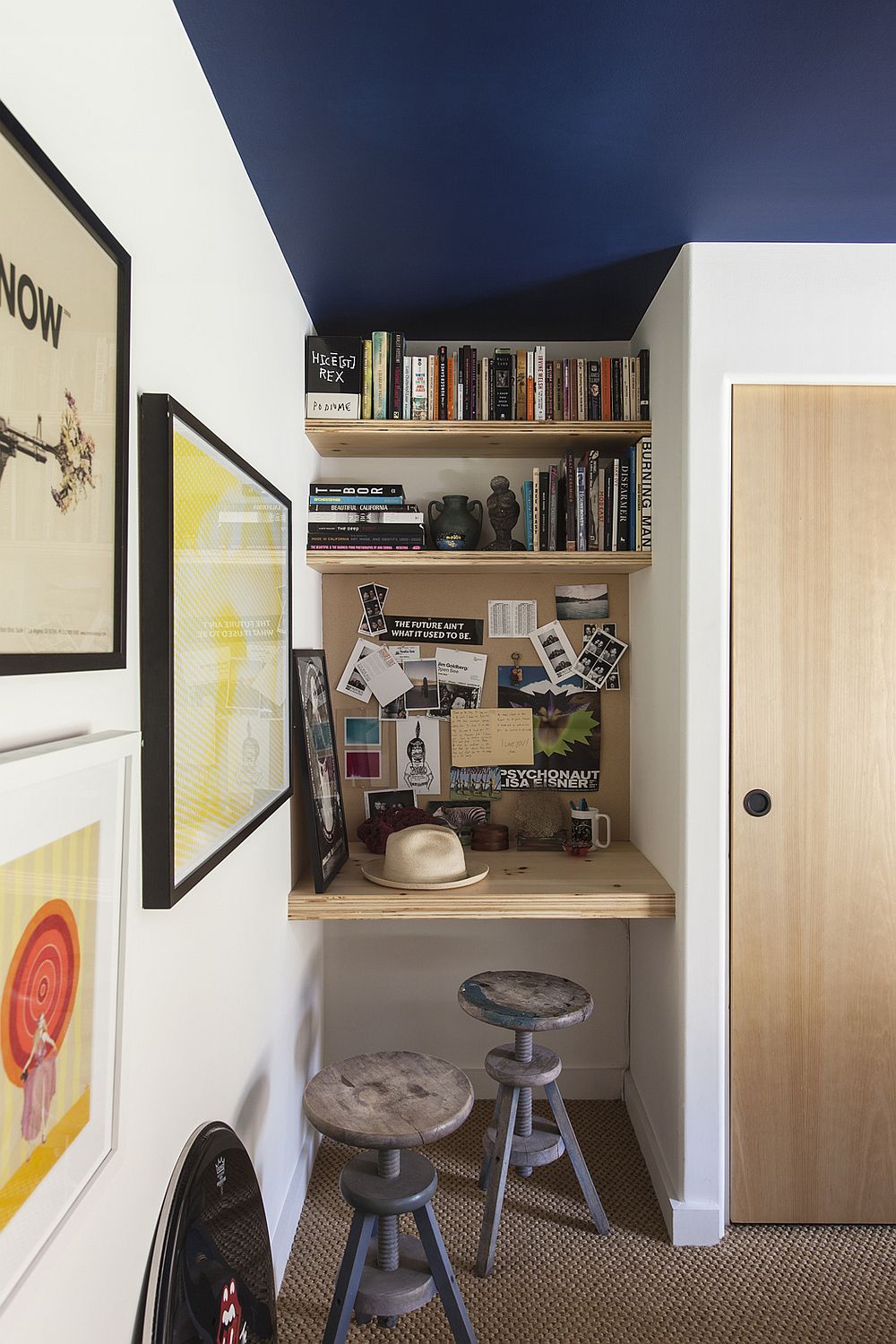 The bedroom has a small workspace in the corner that comes in mighty handy and with an outdoor shower area and small private deck, you have a space-conscious and practical home where every little detail comes alive. Lovely cork floors and locally sourced art pieces put the final touches on a vibrant and modern little residence in California!