Dirty clothes, damp towels and balled up linens piled to the ceiling – errant fabric softener sheets, scattered detergent bottles, overflowing baskets and tangles of hangers. If this describes the current state of your laundry room space, then it might be time to make some changes. All too often it's not the mythical sock monster stealing our missing items – it's the overwhelming mess behind your laundry room door.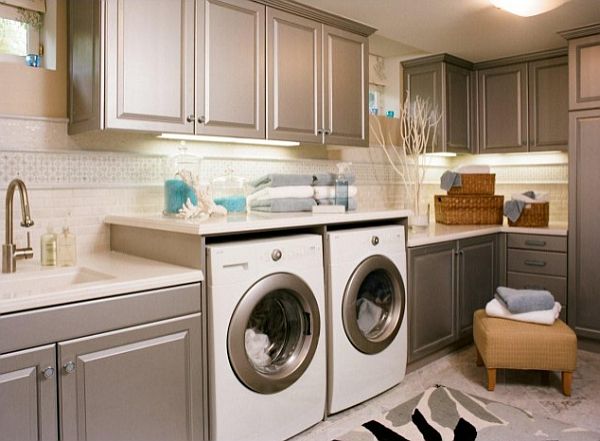 by Reaume Construction & Design
In order to improve your ability to find the things you need, and eliminate a little stress from your life, consider these realistic laundry room storage solutions.
Install Cabinets – Regardless of how teeny tiny your laundry room may be, you can almost always benefit from a few cabinets. In addition to hiding unsightly half-full bottles of cleaner and other necessary products, they also serve as a defined place. No longer will you be hunting under the bathroom sink for your spot treatment – it will be exactly where you expect.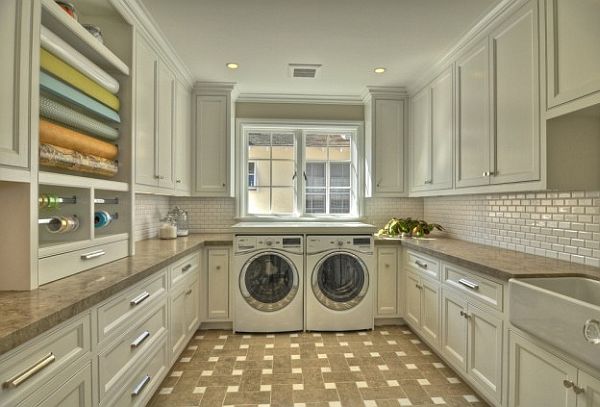 by Venetian Stone Gallery / Photos by Clay Bowman
Take it Vertical – In most homes, a laundry room is hardly an expansive space. Generally it's the compact size that contributes most to its disorganization. Since you can't go horizontal with your storage solutions, go vertical. Built-in, recessed floor-to-ceiling shelving can provide you plenty of storage space.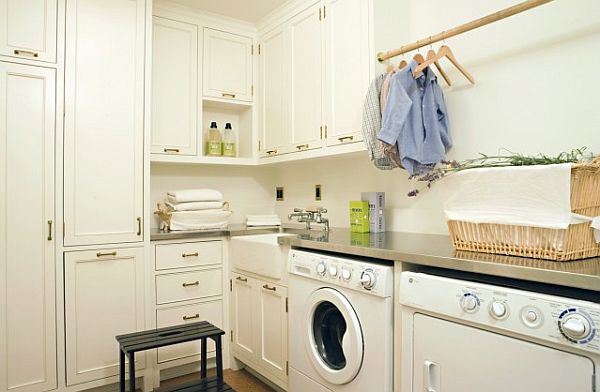 by Tim Barber LTD Architecture & Interior Design
Baskets, Baskets Everywhere – In order to add a method to your madness, and a little aesthetic improvement, invest in some attractive baskets. We're not talking those cheap plastic containers that fall apart within a year of use, but real, authentic and durable wicker. Add labels or color code your baskets for easy sorting and arrangement.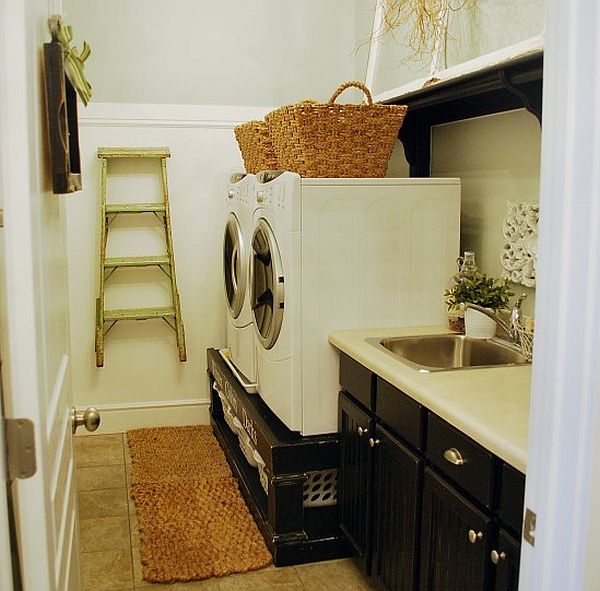 Courtesy of Sweet Pickins
Finally, rid some of the clutter by providing each member of your family with their own hamper to keep in their rooms. Rather than piling dirty clothing and other items on the floor of the laundry room, keep them hidden and out of the way until it's time for laundry day. Sometimes simplifying the spaces in your home means doing a little displacing.
Have any other ideas to add to the list? Let us know in the comments below.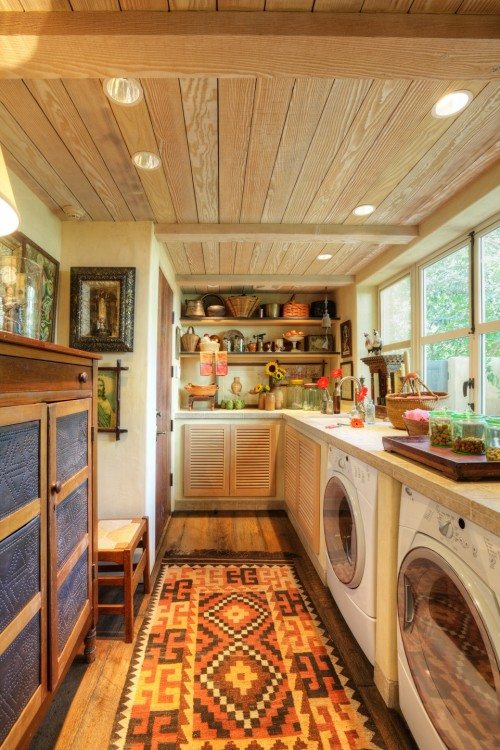 by landscape architect David Gibson / Photography by http://www.daveadamsphotography.com