Decorating a small room can be a tricky affair even with themes as calming and elegant as modern, Scandinavian or minimal. Imagine how much more complicated it is to create a lovely and functional bedroom in industrial style where the available space is far less than in your large master bedroom. It is a task that demands perfect balance between aesthetics and ergonomics. But even before you get started, one needs an absolute clarity of thought. Be sure that you want an industrial style for your small bedroom before you choose the overall look and colors within the room. Without this, the small bedroom can feel cluttered pretty quickly!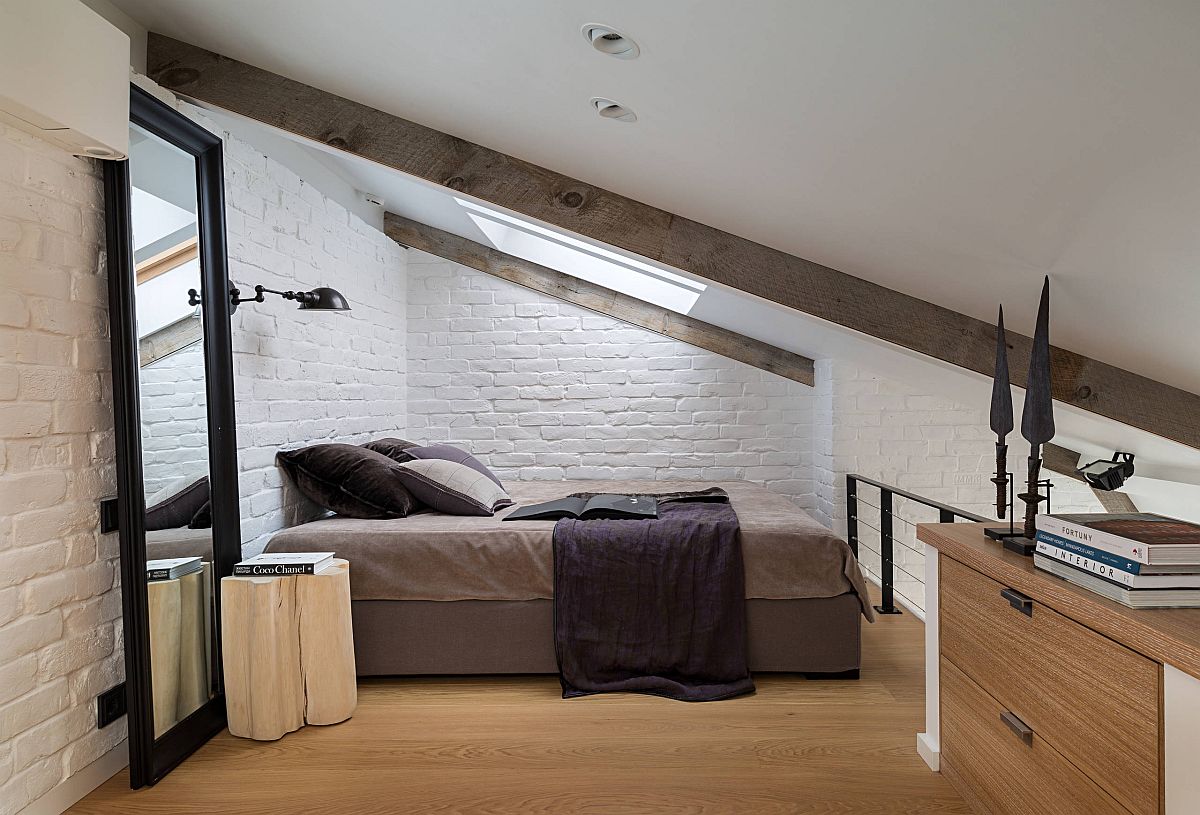 The small industrial bedroom is a place where you will often find several different textures being thrown into the mix. You need to find a balance between these varied elements and finishes even as you plan for space-savvy features. Some the best small industrial bedrooms embrace their bones and do so without going overboard. From the understated to the audacious and from those more modern to ones that are rough around the edges, this is a look at some of the best ideas and inspirations around –
Making Most of Limited Space
The first thing to consider in the small industrial bedroom is the limited room in there and how you can utilize this limited space without taking away from the aesthetics. Sliding doors, stackable and folding door along with cabinets and shelves that fold away easily are the best way to maximize space in here. In many industrial bedrooms, wooden cabinets and shelves feel like a natural feature and they add to the overall contrast that different finishes offer. Industrial style itself is one that is born out of practicality and maximization of resources; making it absolutely perfect for tiny rooms.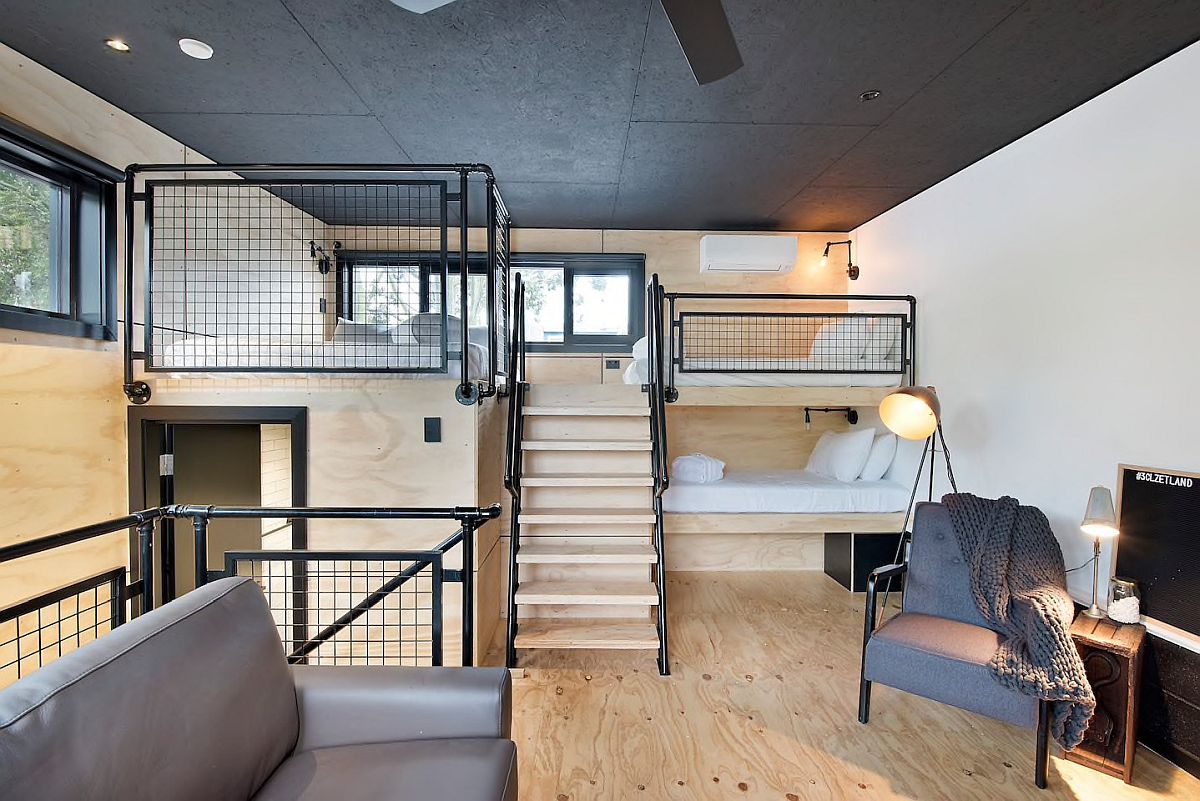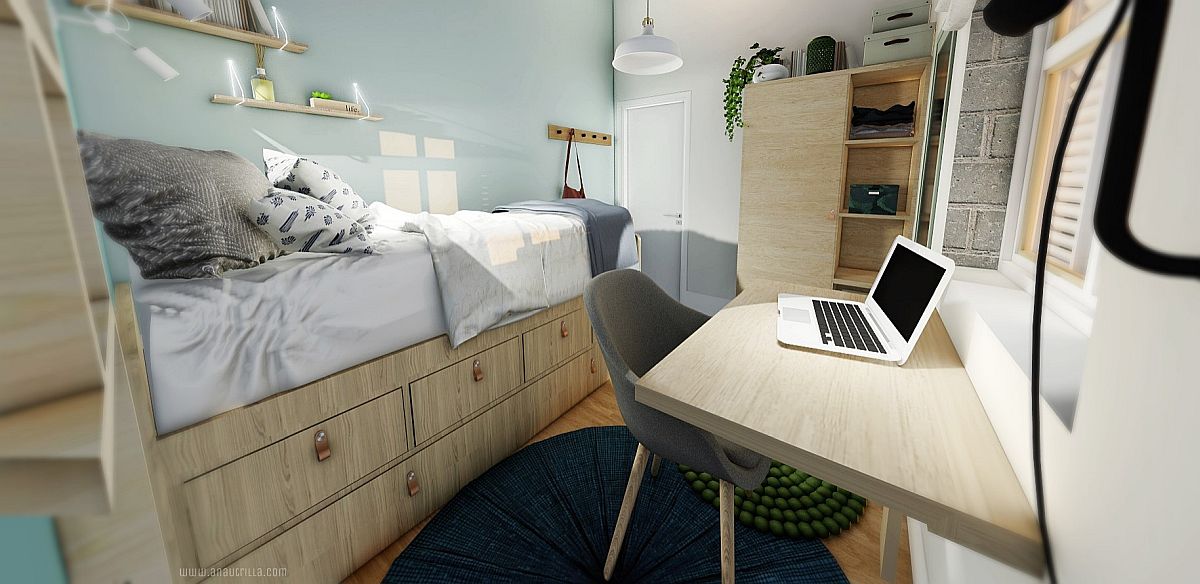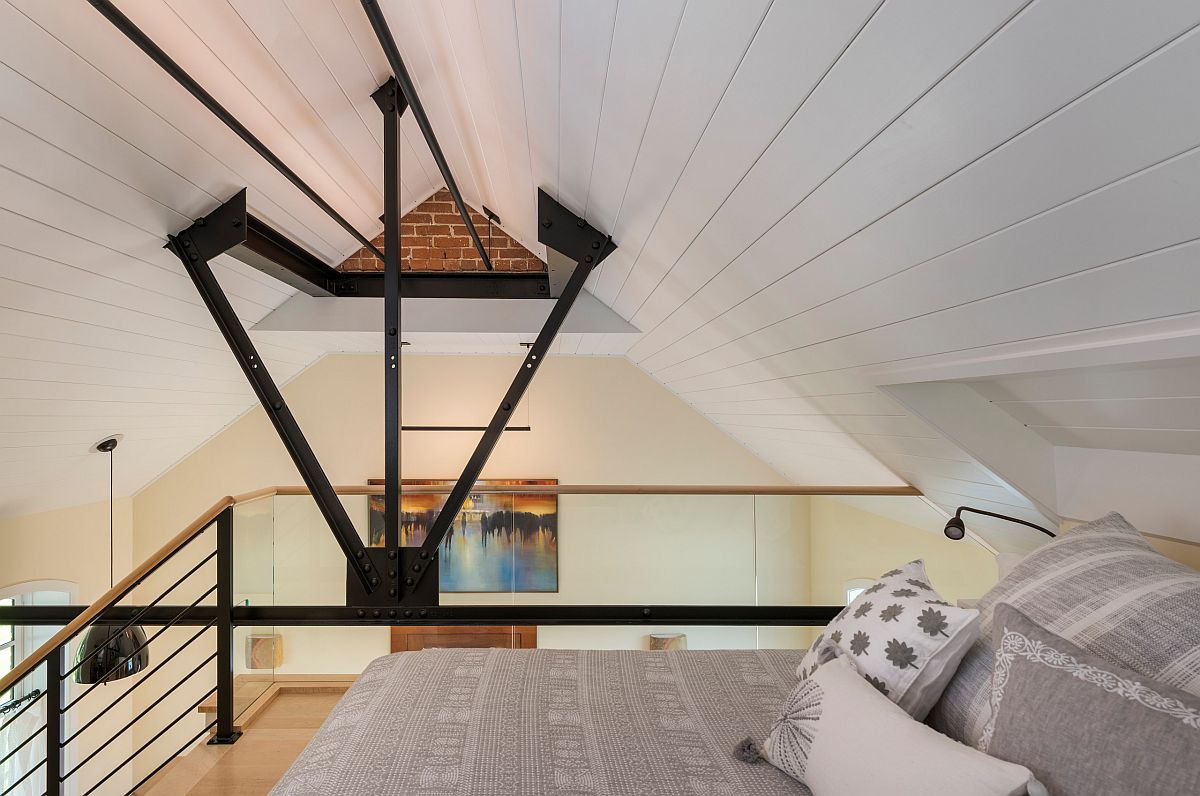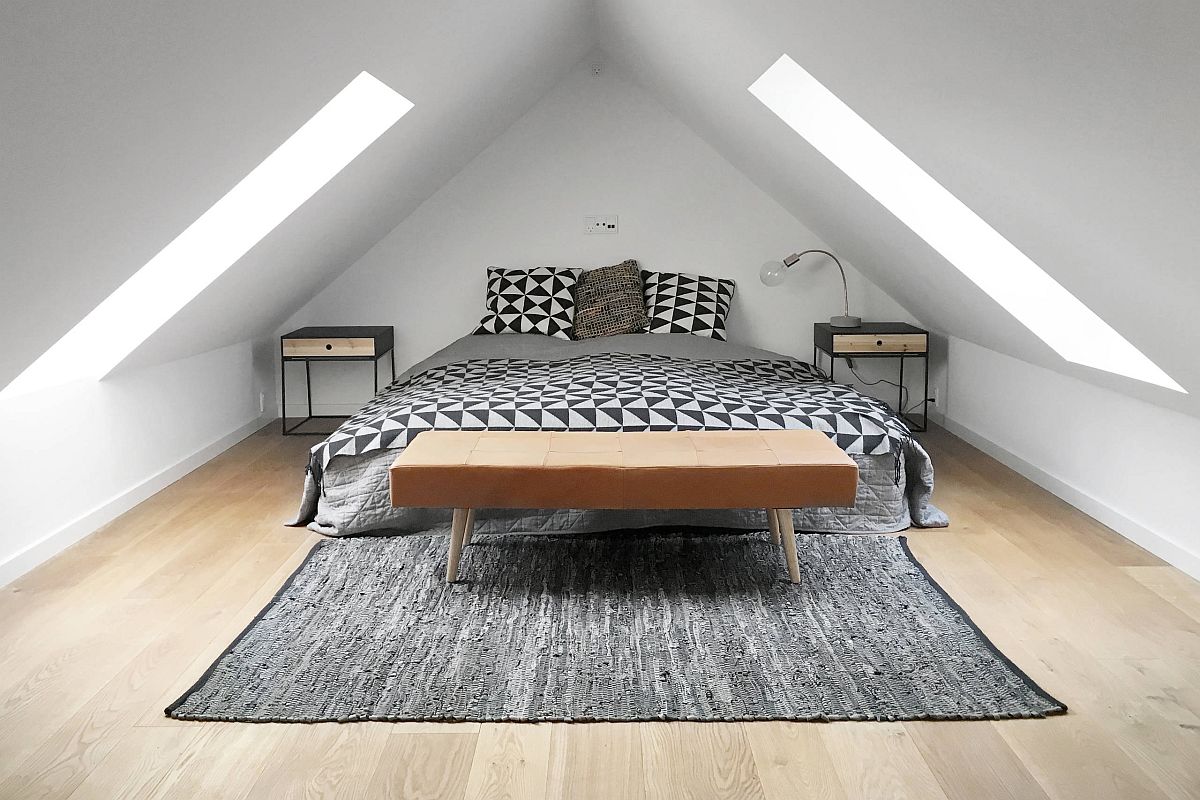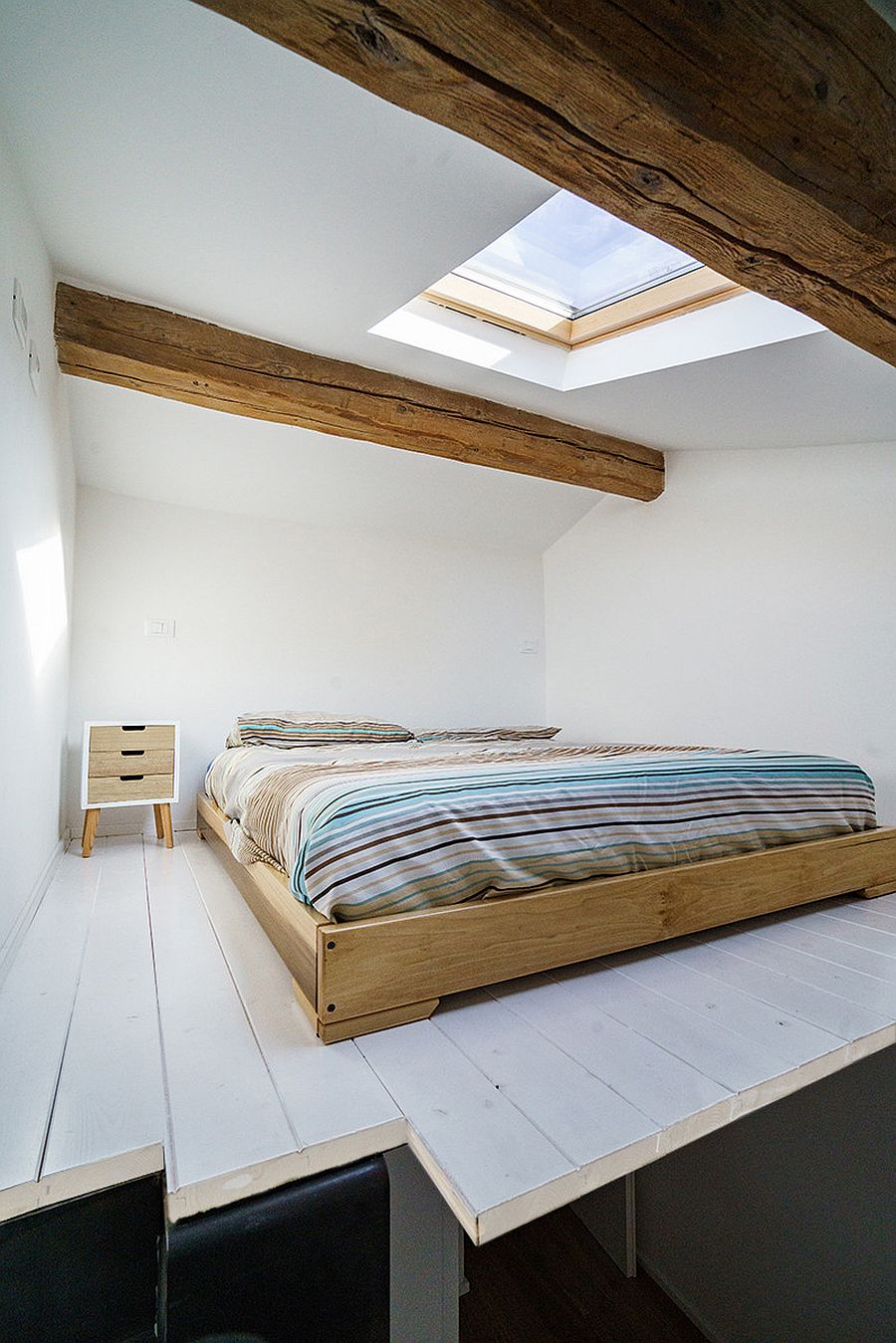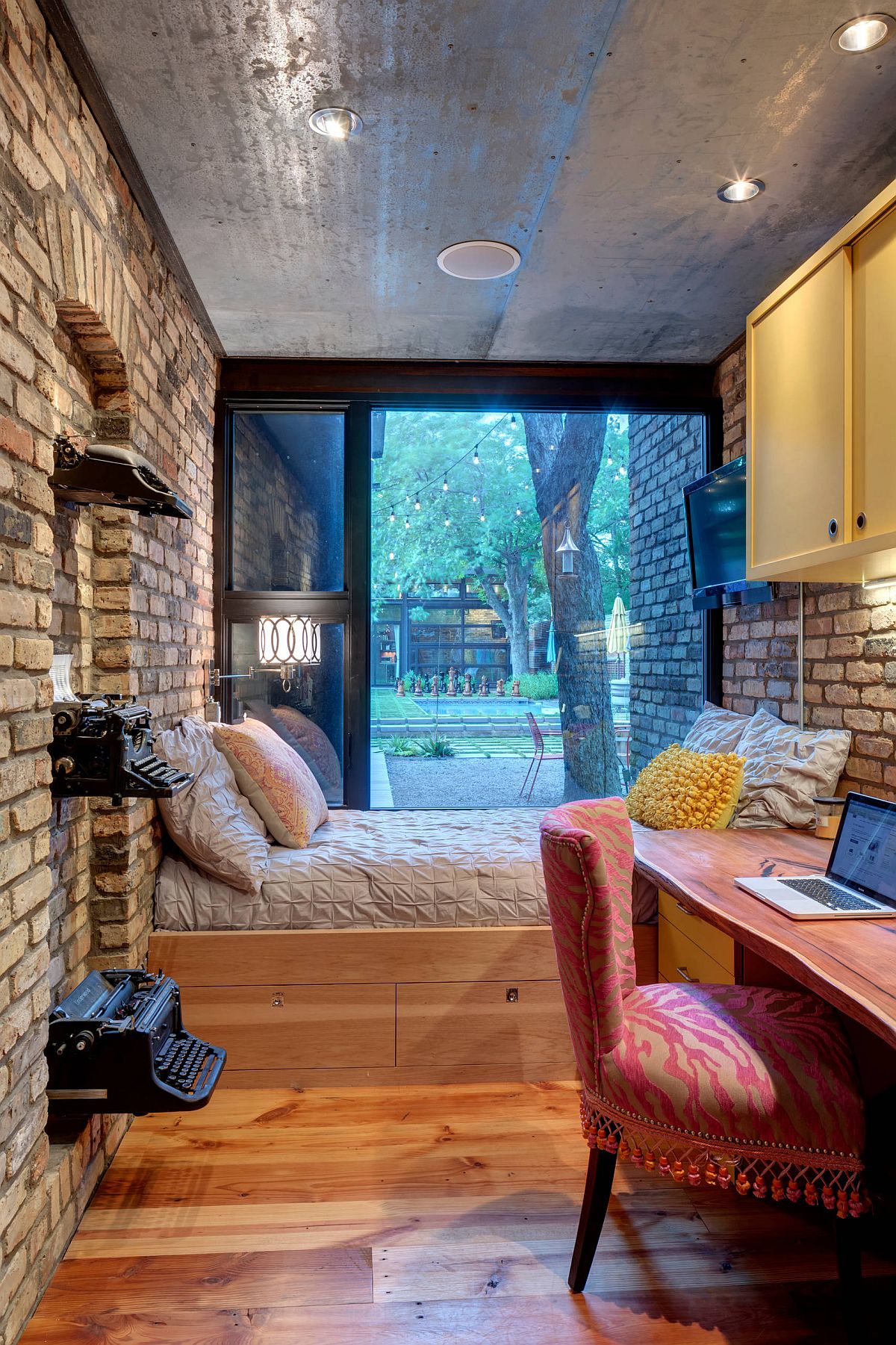 Explore Different Textures and Finishes
There are many finishes and texture that feel far more apt in the small industrial bedroom than pretty much anywhere else. The best feature in here is the exposed brick wall that is pretty popular among homeowners and is a great accent wall in a small space that is filled with neutral colors. Then there are the many concrete and cement features that look good even when used sporadically. Exposed plumbing and duct pipes also are welcome in here and add to the industrial vibe. Combine these with metallic lighting fixtures and pops of color for the perfect modern industrial bedroom.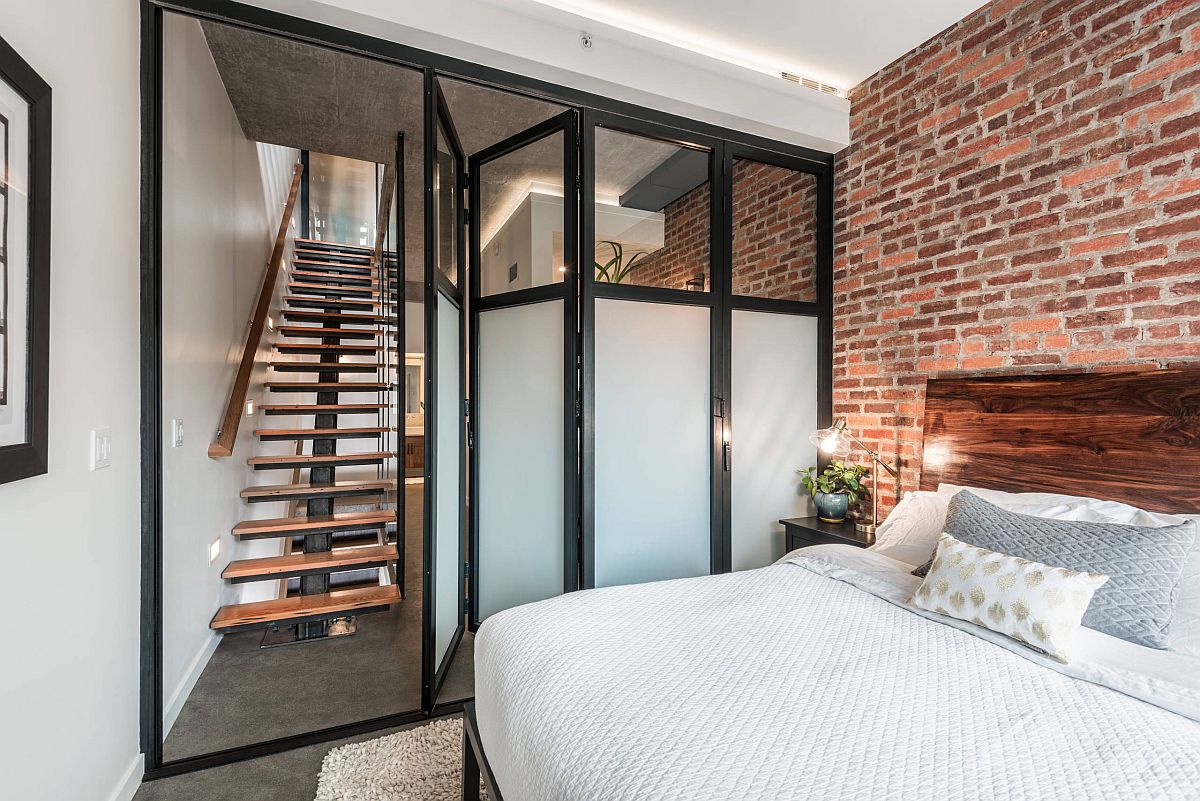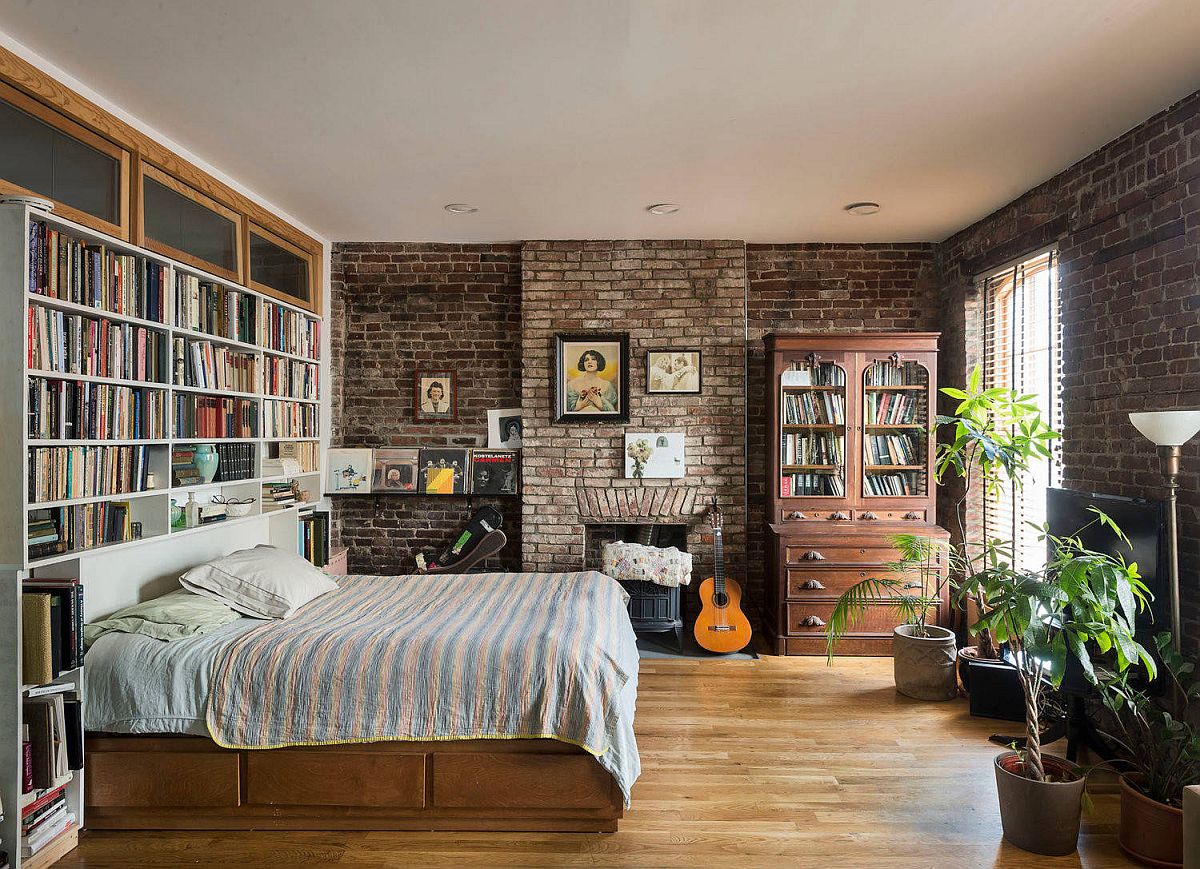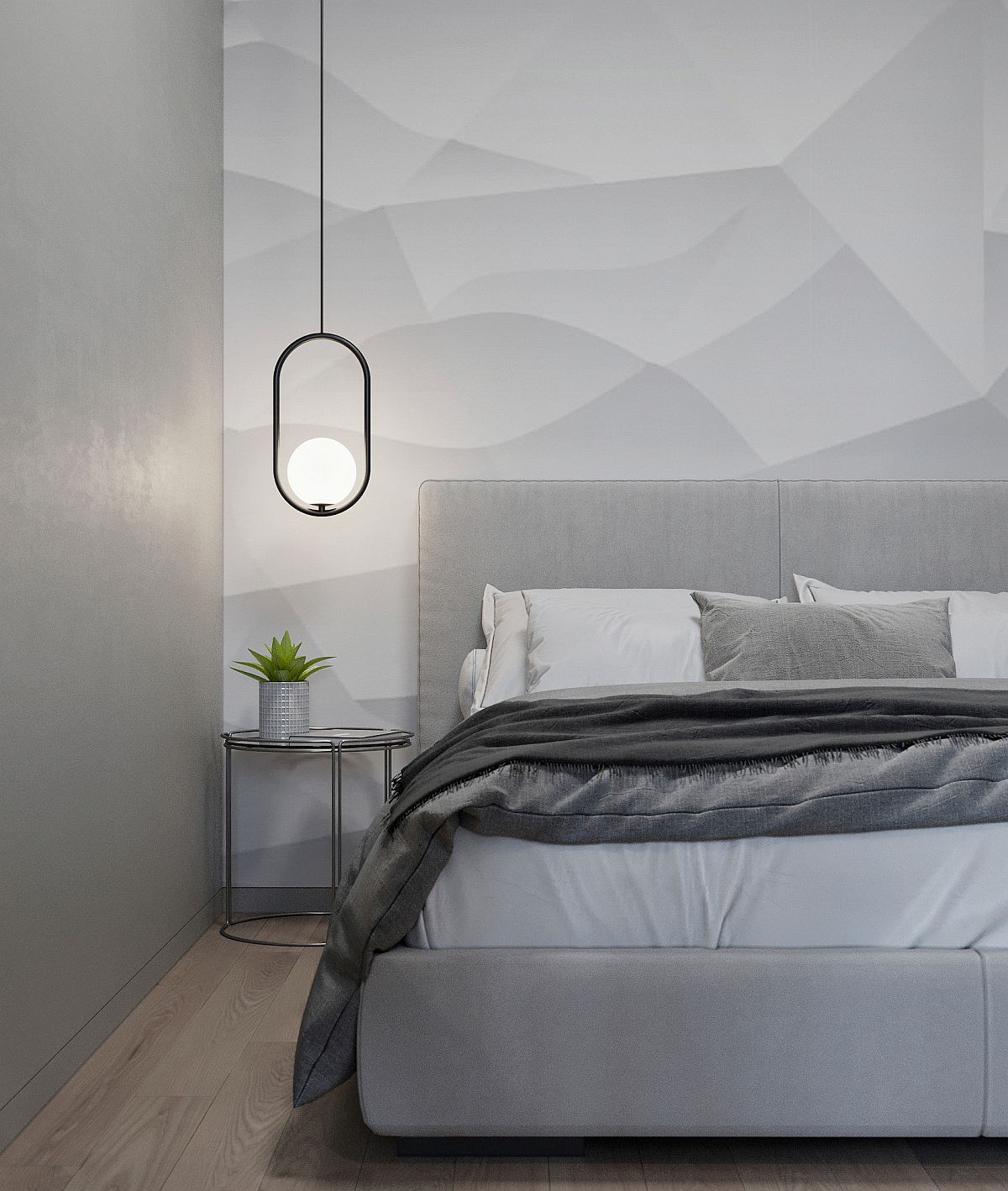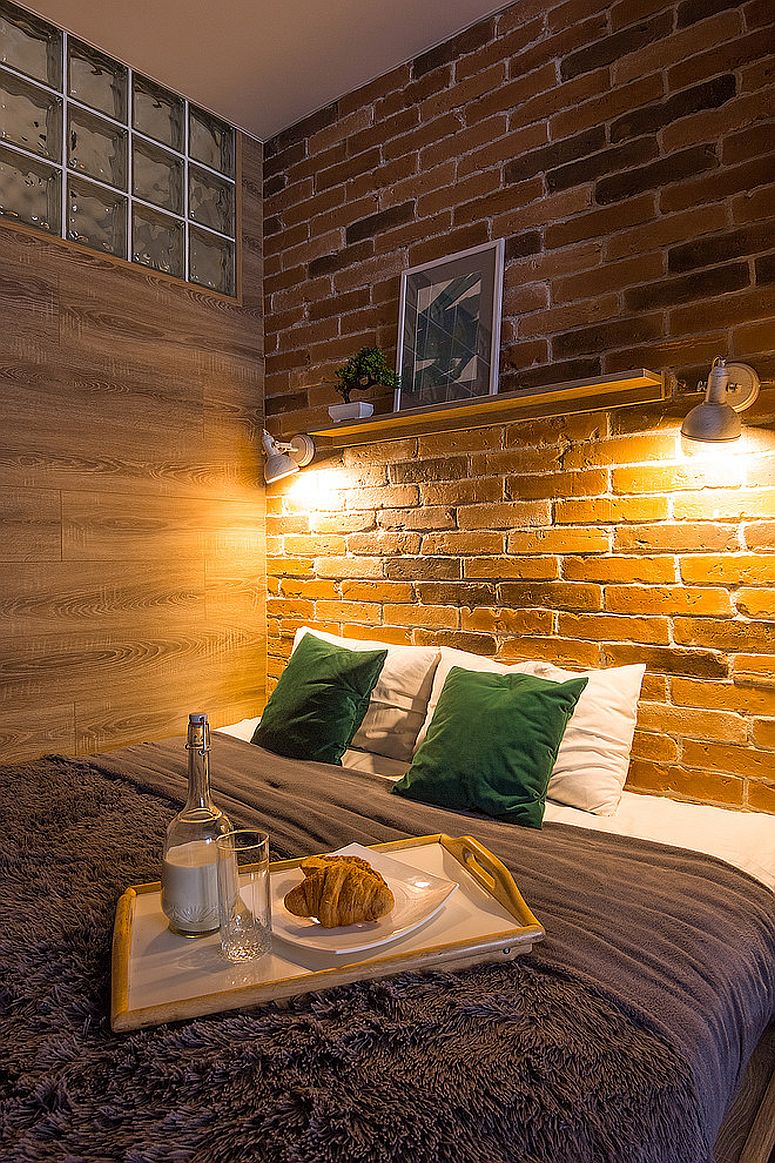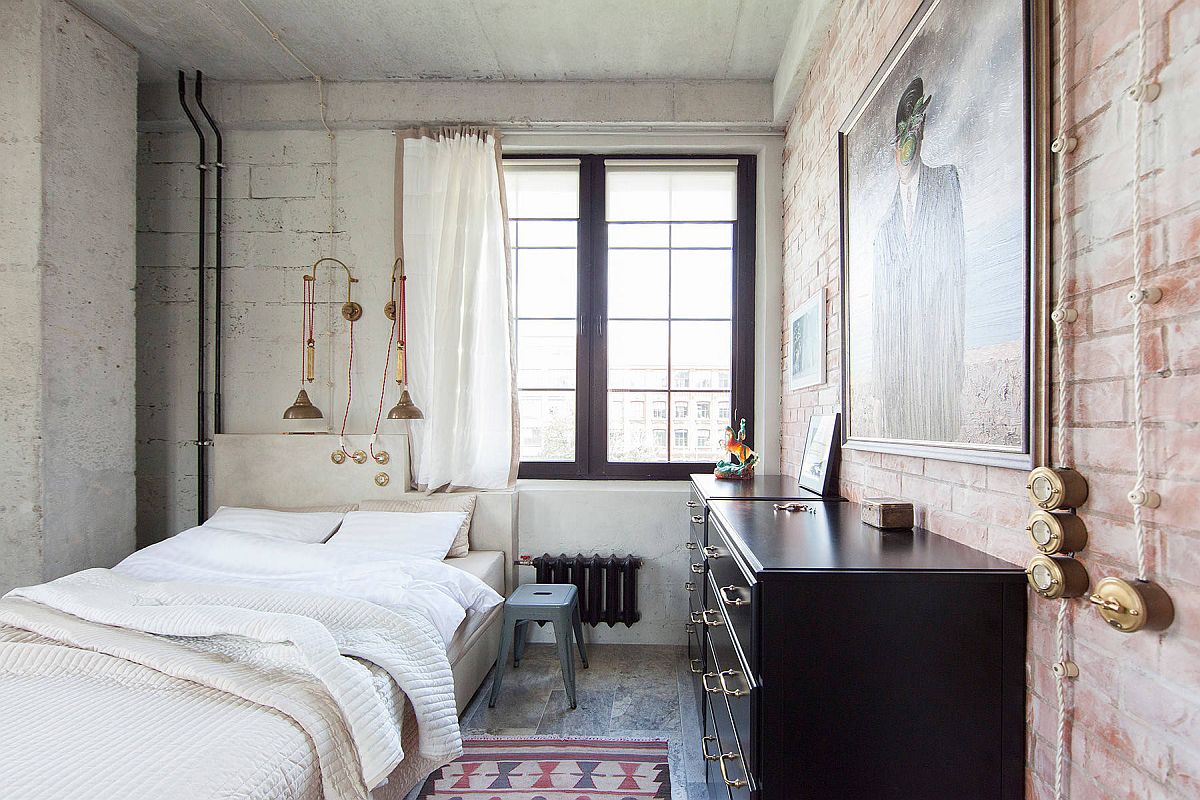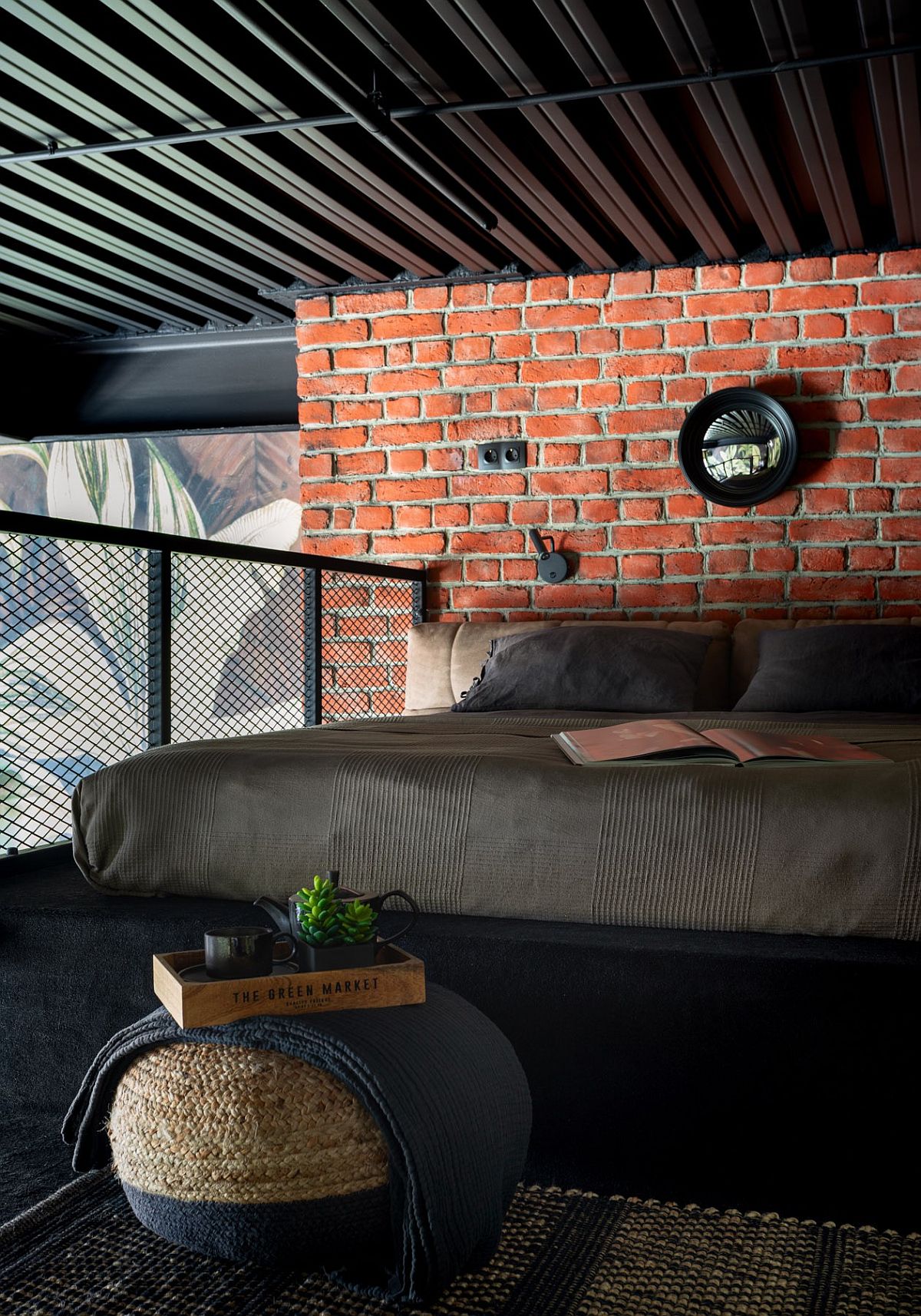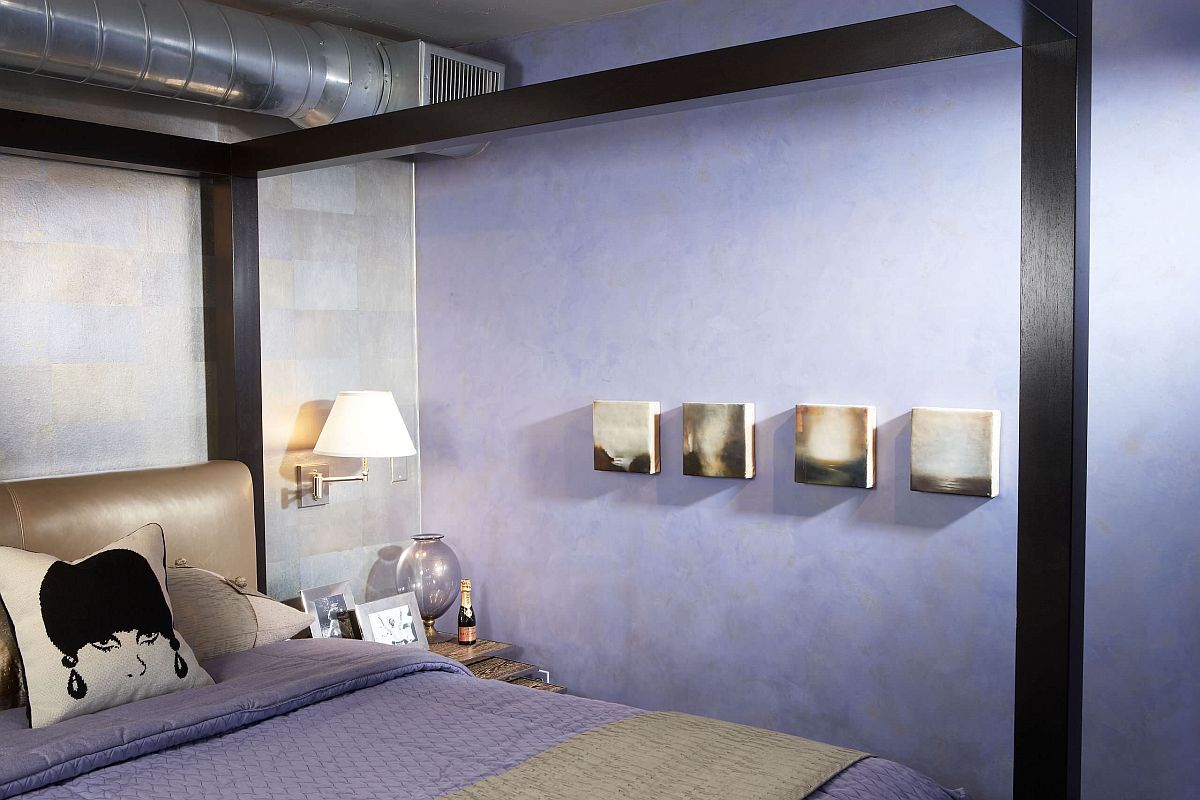 Adding Color to the Industrial Bedroom
Adding color to the small bedroom is considered to be a risky affair and in the industrial bedroom it can feel even more out of place. But when done right, even the tiniest pops of color can make a big impact. A room in purple with concrete walls, one where you have red accents all around or an industrial bedroom in gray with gorgeous green accents are all great ideas for those who wish to add a bit of color to the setting.