If you are still struggling to stay indoors after all these weeks, then you are not alone. And for those who are working from home and discovering the many little adjustments that one needs to make for that, once again we can safely say that you are not alone. If working from home is something alien to you, then initial struggles are all too common. Some just cannot concentrate in a home environment and others might have to deal with constantly nagging issues though the course of the day. One thing that can make the job a whole lot easier is a proper home office.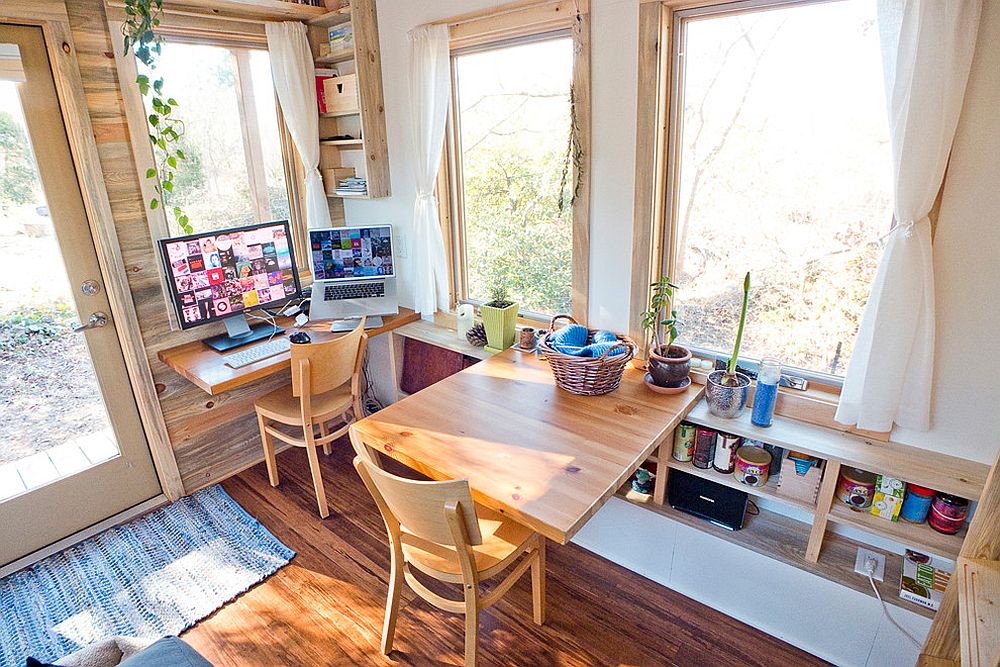 Having a home office is all too easy if you are the only one staying at home and working. But for couples and those who share their apartment with friends, working at home can be a bit trickier. A home workspace for two though can be created even in the smallest of spaces. It does not require a dedicated room all the time and everything from that niche under the stairway to the large corridor and staircase landing can be turned into a work area – at least for now. From the stylish to the space-savvy, this is a look at some of the best small home office ideas for two.
Finding the Right Space
Start by figuring out where the home office needs to be. This is not just about finding a pocket of space in your busy home, but one that has all the right elements. If you have little ones around, then you want a home workspace where you can keep an eye on them more often than not. At the same time, some amount of tranquility is a must to get any work done. Corners are often the best place for a small home workspace for two. Each one can work on either side of the corner and space is delineated clearly without any wastage.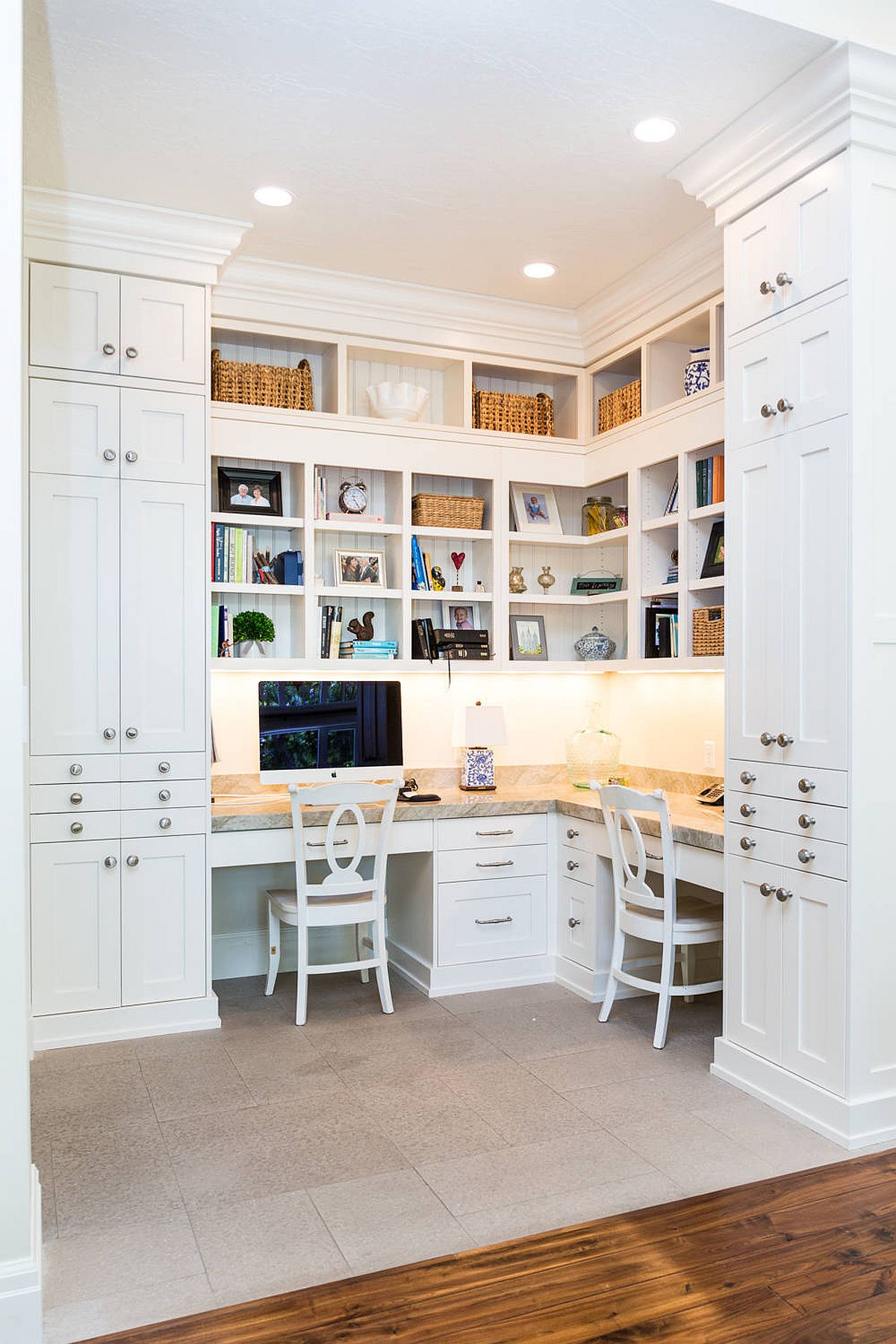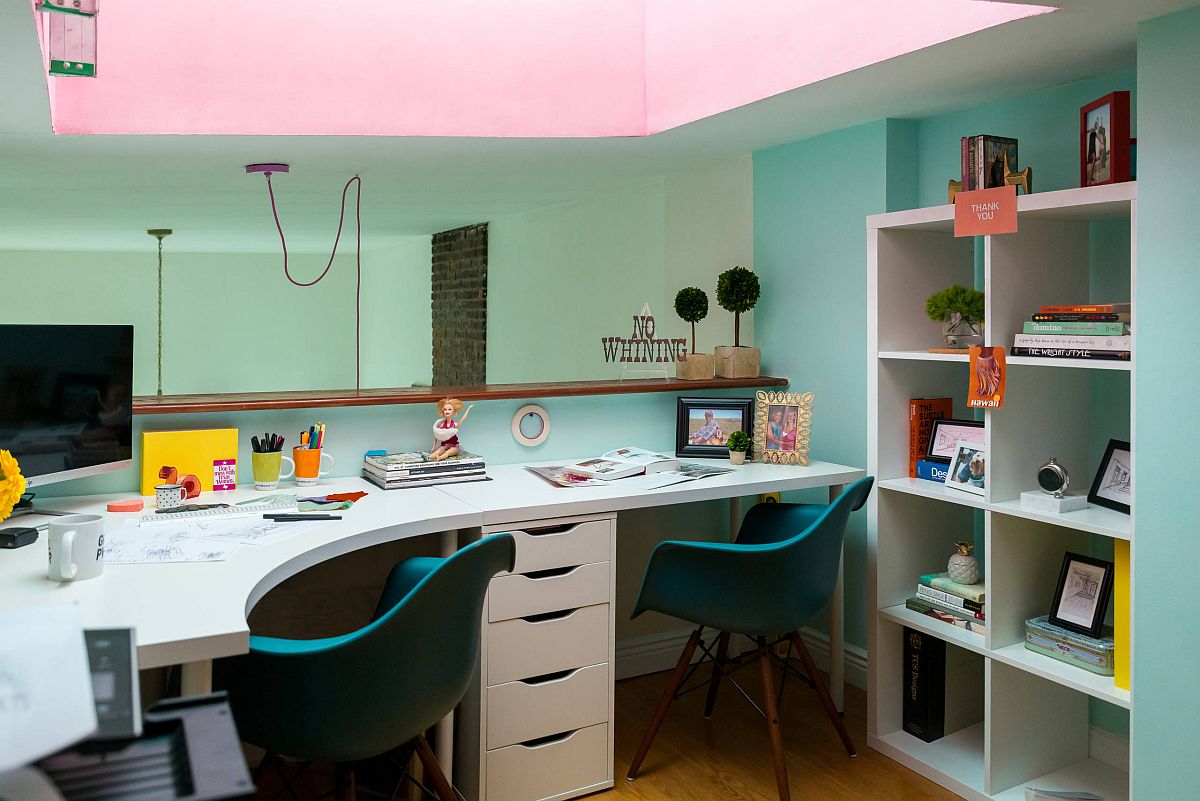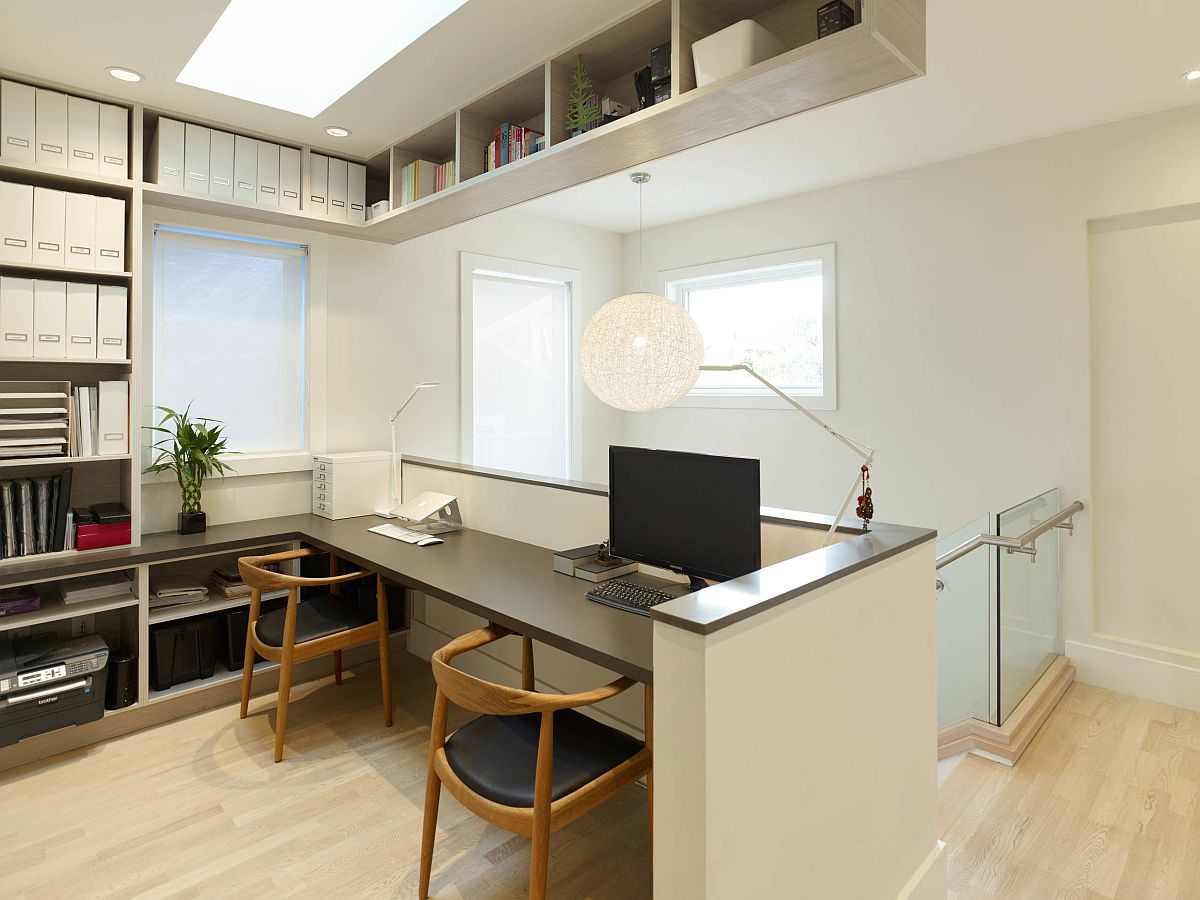 Setting Up your Desk and Chairs
The hard part is definitely getting the right desk and chairs for your home office. An ergonomic chair and desk at the right height are incredibly important and we cannot really overstate how essential it is to get this right. A desk that is too high or a poor chair can easily give you bad back and neck aches down the line. As simple, built-in wooden blank that stretches out to accommodate two people is the easiest and trendiest choice in small home office. But we also like the innovative idea of a t-shaped desk that offers additional working area.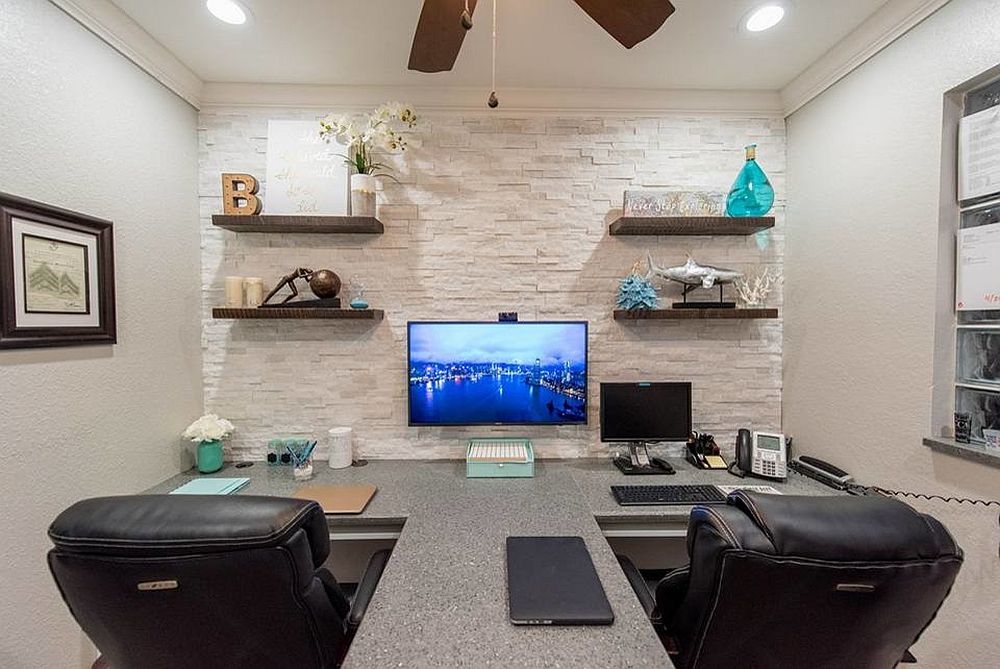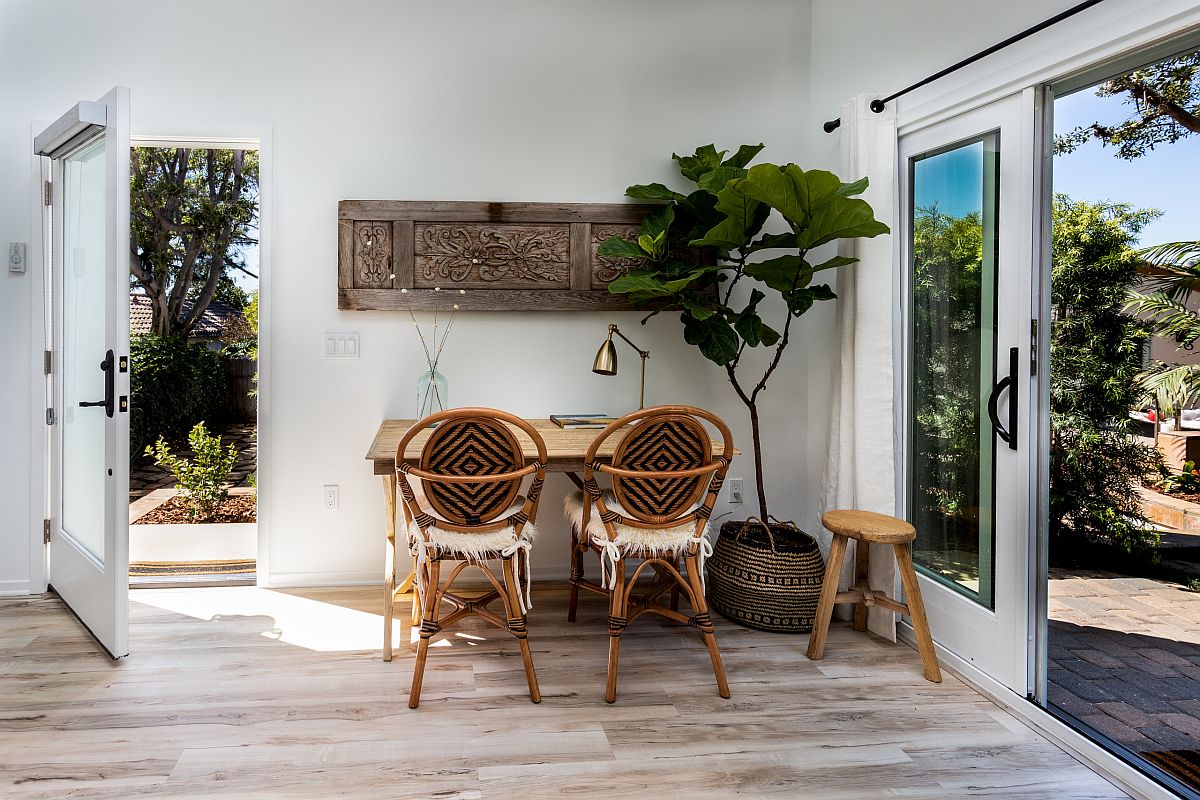 Understanding Needs
Each one of us needs something different from the work area. This is why creating one for two people in a very limited space can be pretty hard. One might want a bit more desk space while the other might need more privacy for calls. In tiny home offices, a glass partition between the two sections can be an option if you feel both the individuals spend long hours talking work. Of course, his design is not always practical and you might have to come with a better scheduling of calls to use the same office on most occasions.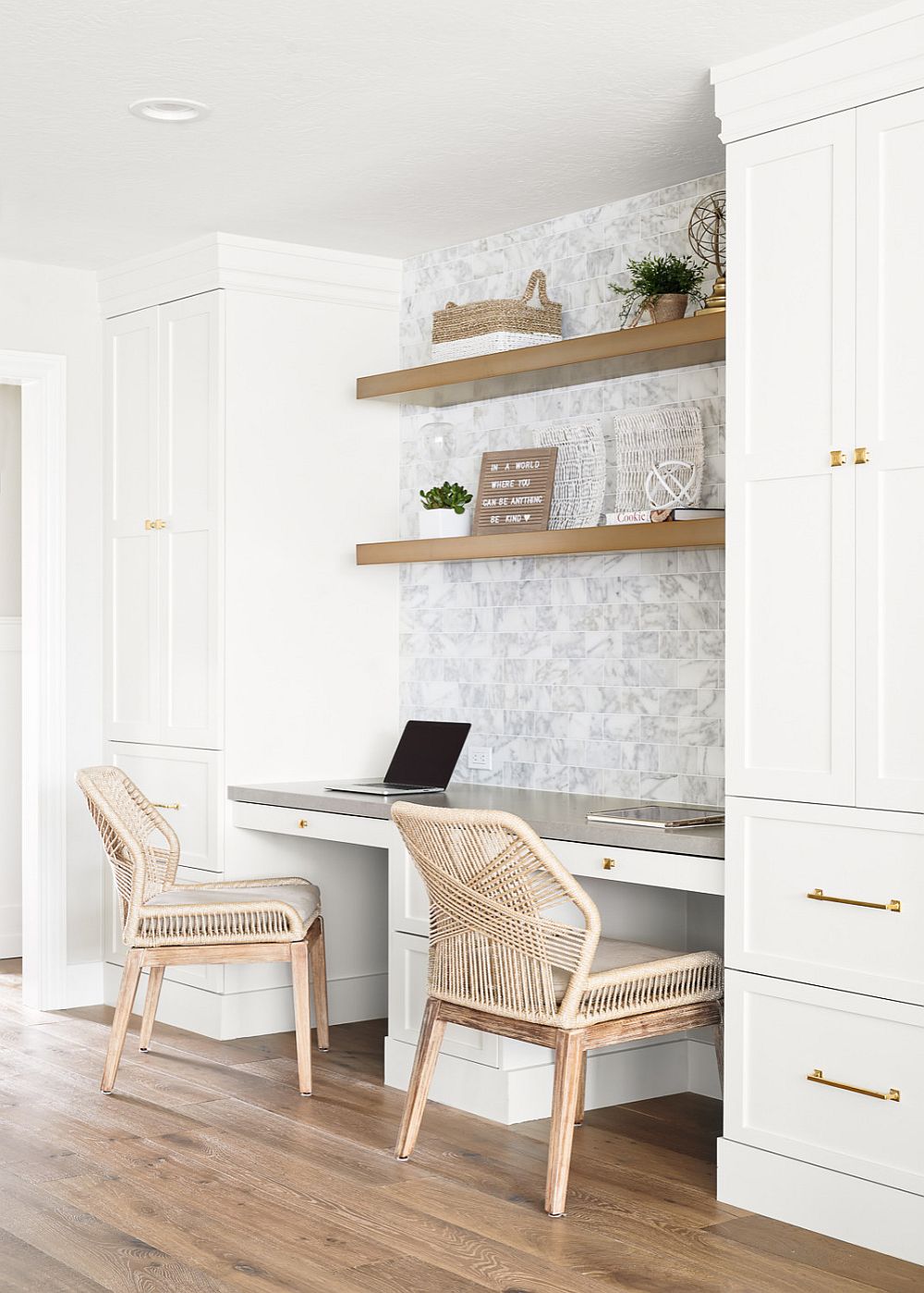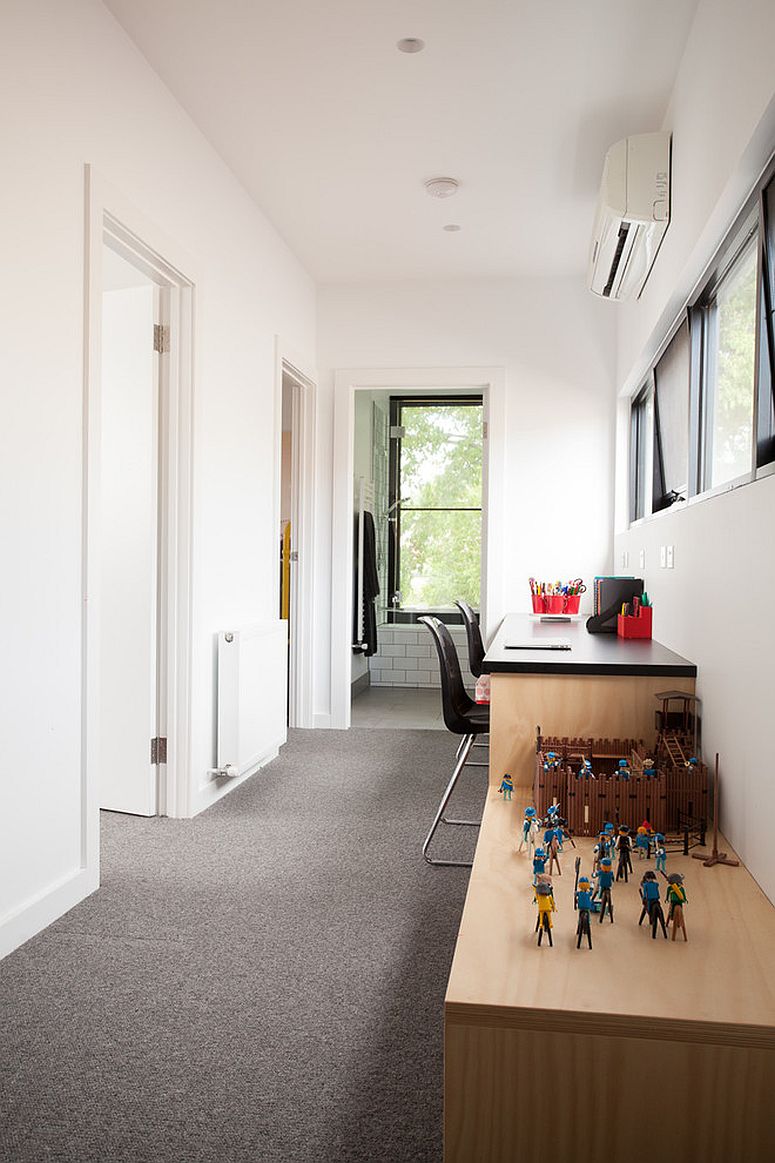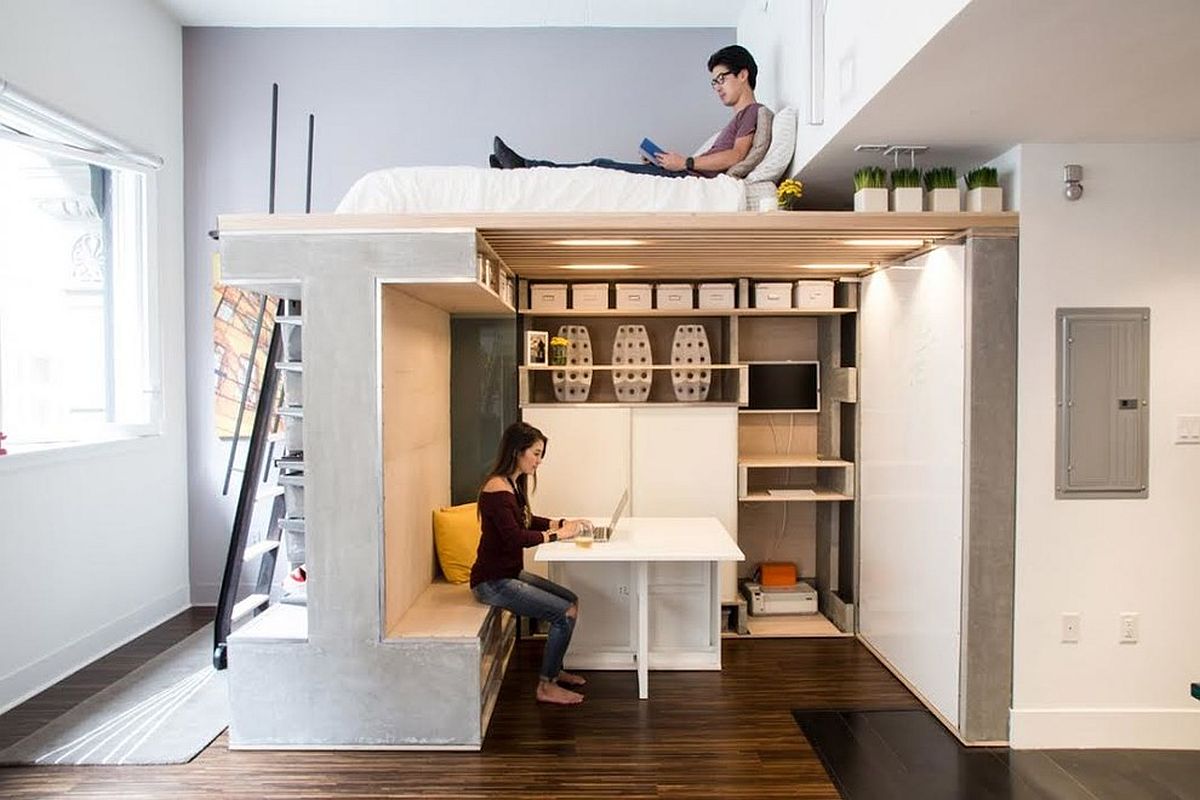 Flexible Design
Modern home offices do not seem to require a whole lot of storage space. Even if you did, it can be achieved by turning to the walls. But charging points and power outlets are a different proposition. Make sure there are enough ports for both of you and also ensure connectivity is not an issue. Small niches anywhere can be transformed easily into work areas with these simple solutions. An equally important component is lighting and pendant lights come to your rescue here. An area next to the window also makes things a whole lot easier as you can utilize all that natural light during daytime.