Playing the role of a perfect host is all about preparation. Getting things right before hand and ensuring that every little detail is in place is key to the ideal guest room. A dedicated guest room is not always an option for many of us and we tend to combine one with the home office, playroom or even the additional kids' room. But those who regularly host friends and family might want to consider a small and sensible guest room that is space-conscious and can be created on a budget. The small guest room comes in a wide range of shapes and at times even an open corner can be turned into one!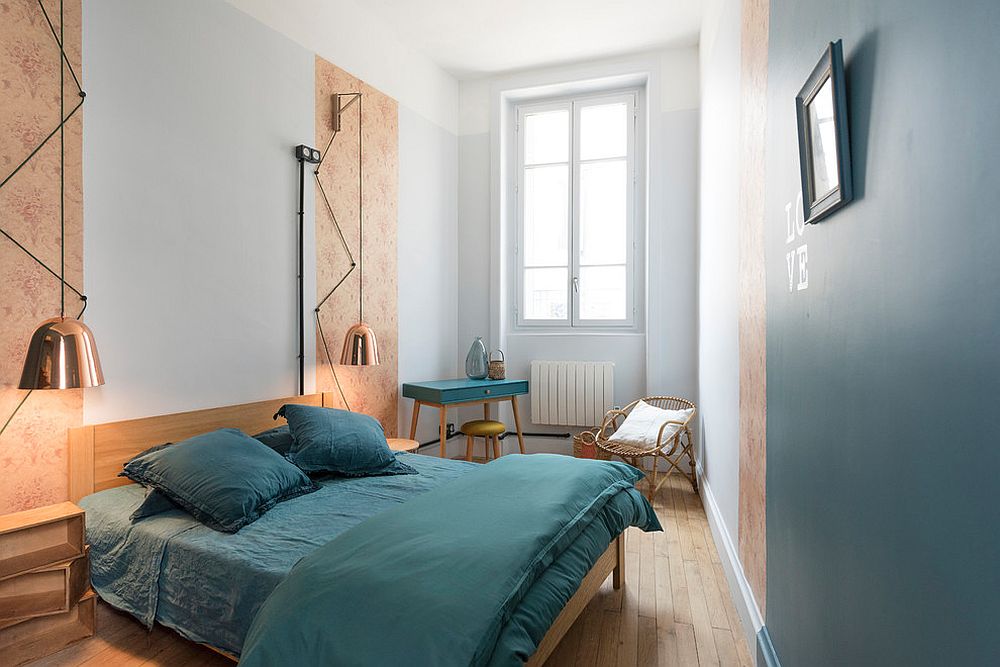 Before you settle on the final look for your small guest room, consider the amount of traffic it will see and the number of guests you will need to host on a regular basis. This should narrow down decorating choices for you and making shopping for the tiny guest bedroom a whole lot easier. One you have the functional aspect of things sorted, it is time to move on to aesthetics and overall ambiance of the guest. Modern, diverse and space-savvy, here are 15 small guest rooms to get you started in the right direction –
Turn to Twin Beds
Replacing the traditional queen bed with two twin beds in the guest room is a practical and trendy choice. It gives the small guest room a much more spacious visual appeal and also offers a much more adaptable floor plan. Using twin beds brings visual symmetry to the room and you can even go vertical with this idea and use loft beds instead of twin beds to create the same sleeping space, but with half the square footage used!
RELATED: 22 Guest Bedrooms with Captivating Twin Bed Designs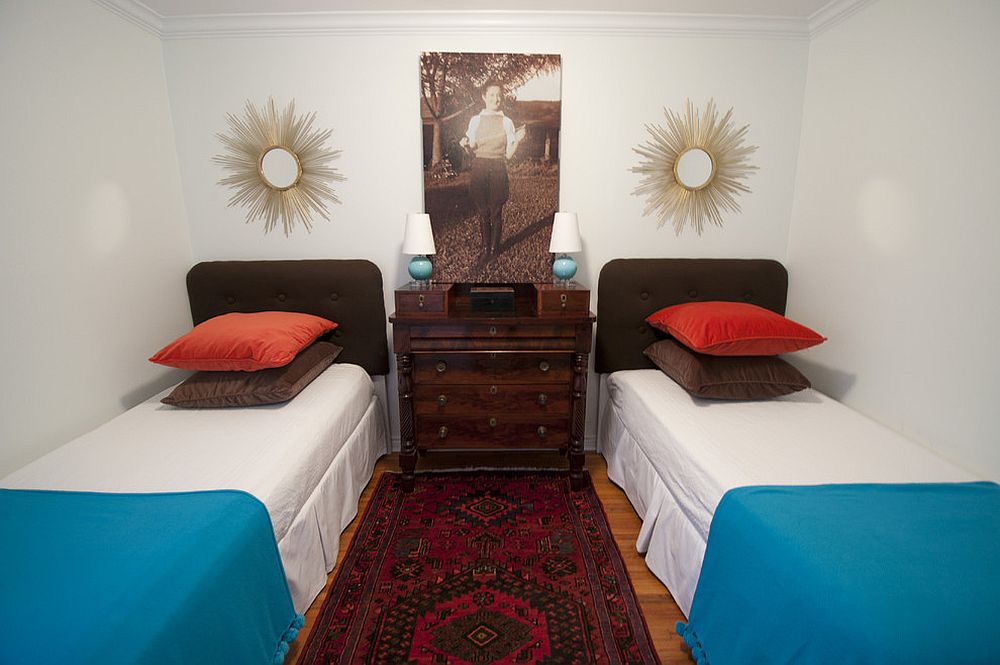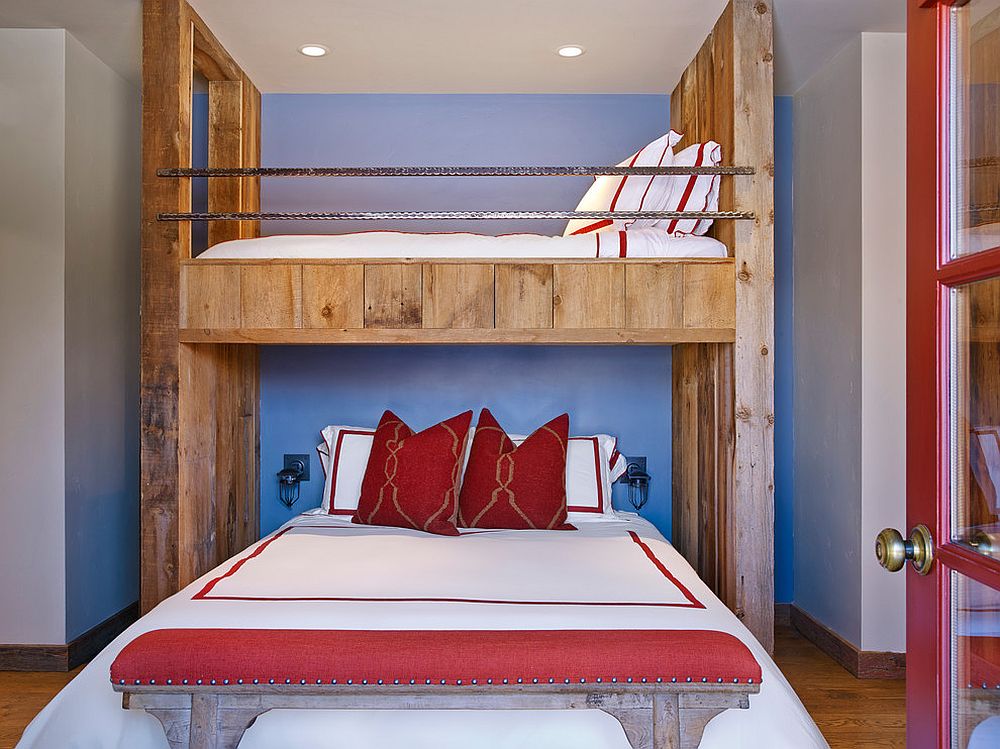 Whether you prefer a guest room in white with shabby chic allure or something much more cozy and charming with a mountain cabin-inspired look, using twin beds doubles the visual impact of you chosen style. And in case two of your friends decide to show up on the same weekend, you will not have to force them to share the same queen bed or relegate one to the living room daybed sofa!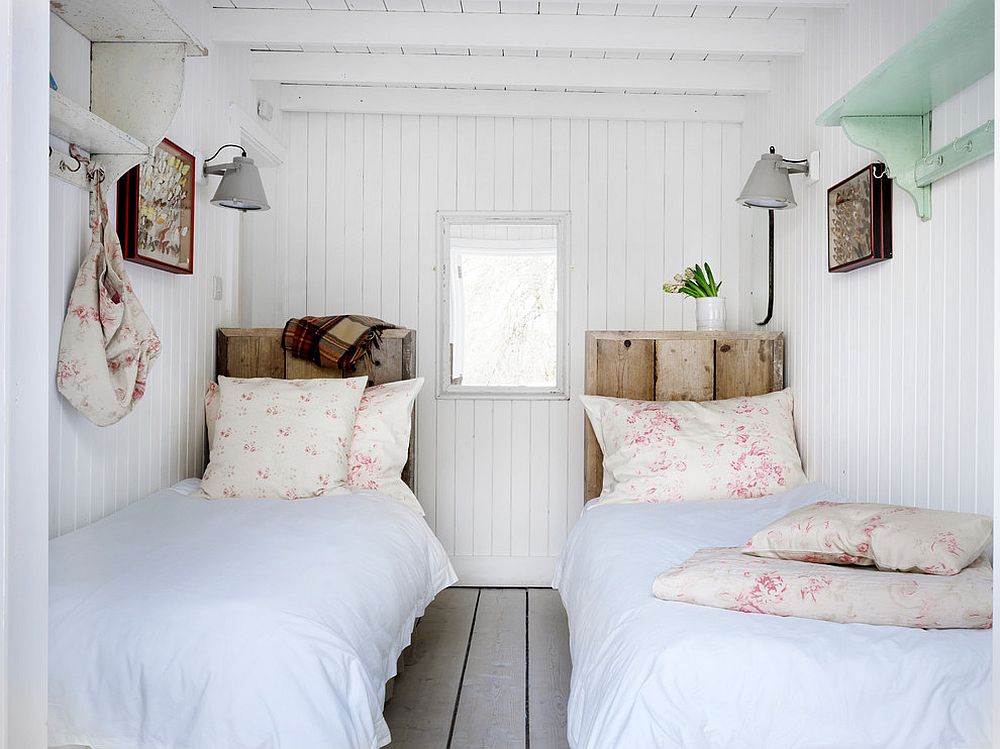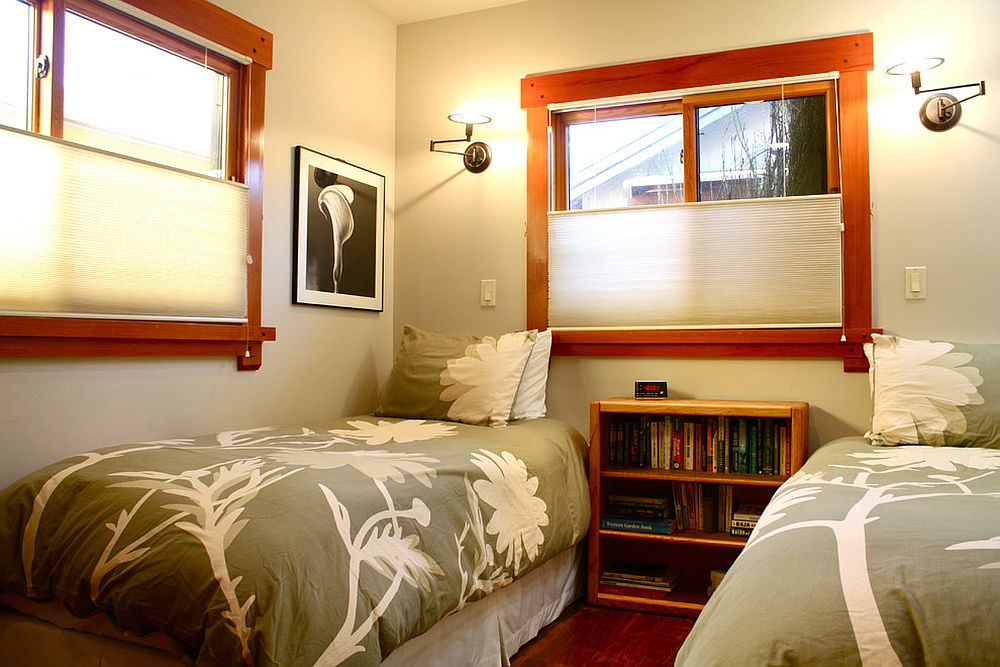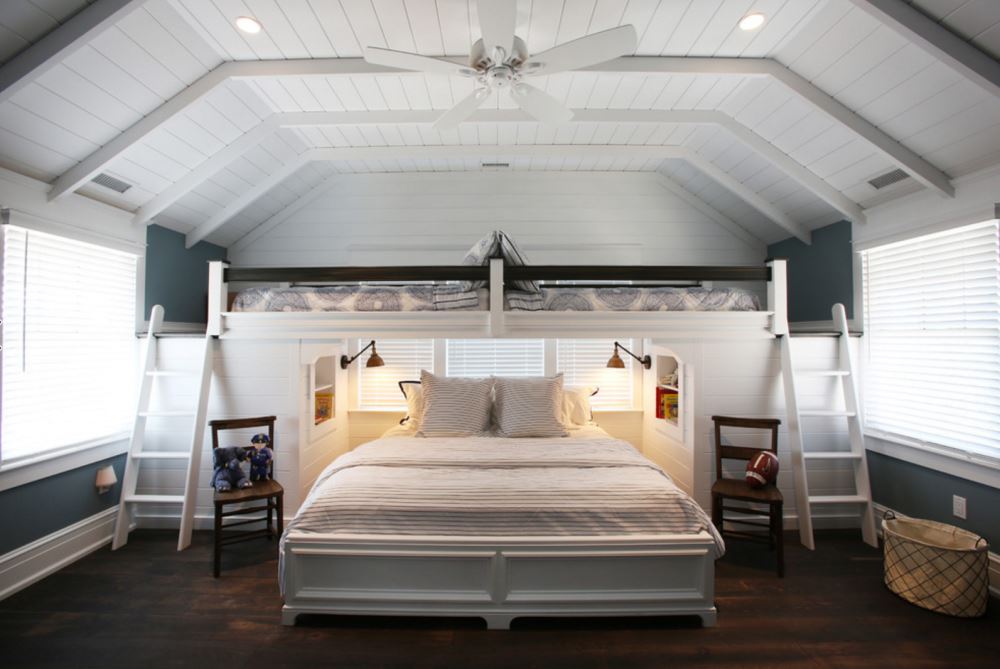 Infuse Some Color
Just because your guest room is small does not mean you have to completely stay away from color. Do not have the same approach for decorating the guest room as you do in the case of a small bedroom. Your guests will find a fun, cheerful and playful guest room with a splash of color both inviting and rejuvenating. It takes them away from the more boring and mundane bedroom ambiance and will definitely bring in some holiday cheer. A neutral backdrop enlivened by a couple of accent hues is the tried and tested approach here. Repeat the accent color in the room for greater impact.
RELATED: 25 Versatile Home Offices That Double as Gorgeous Guest Rooms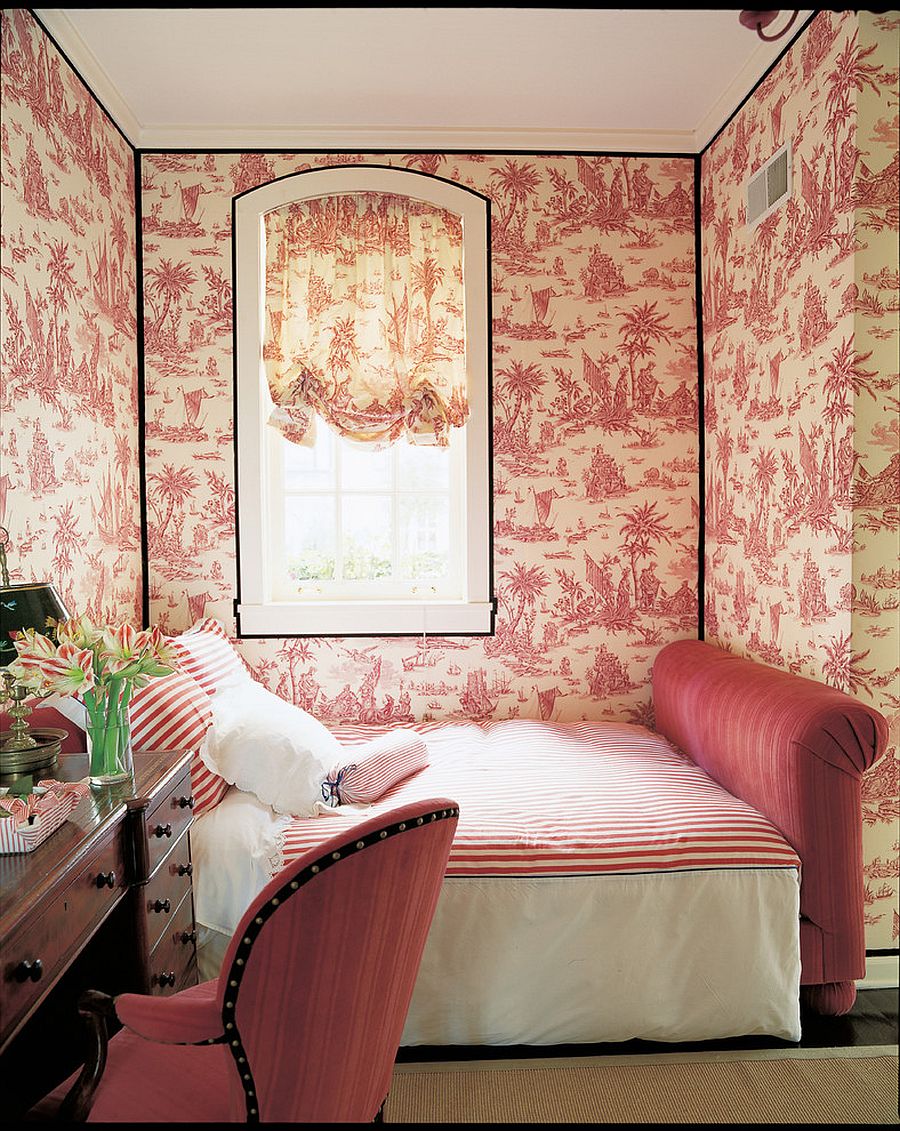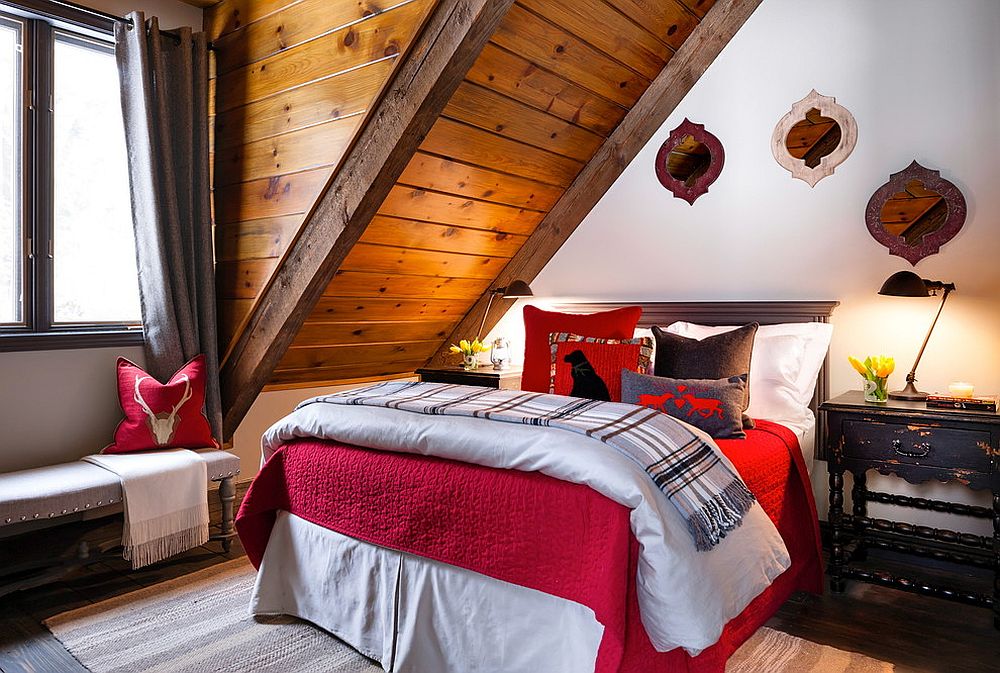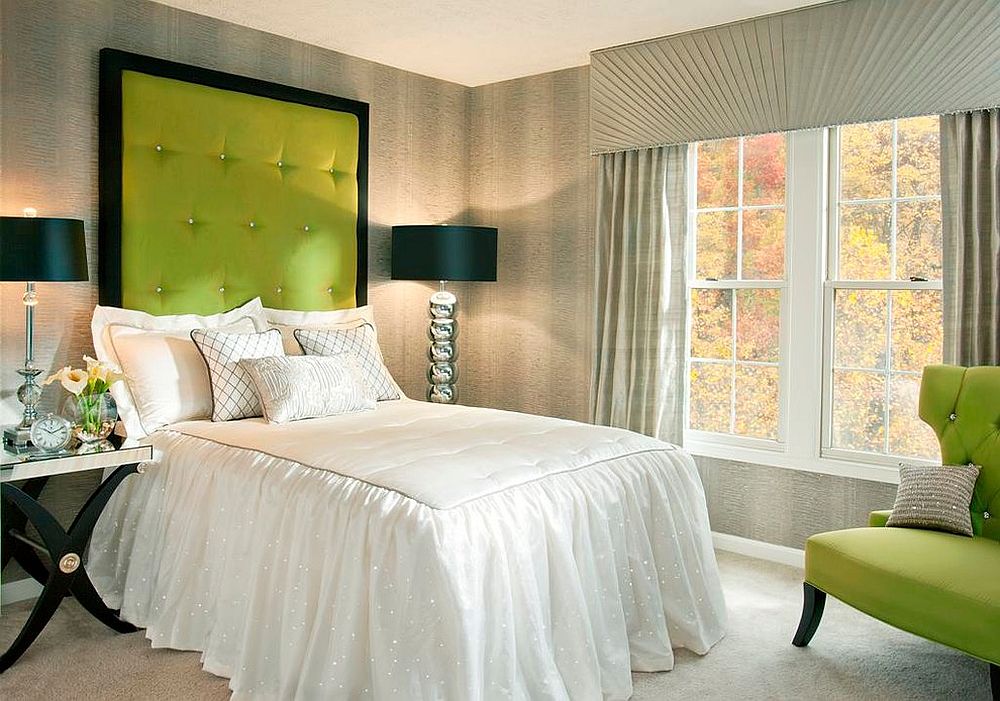 Finding a Cozy Niche
Here we are talking about a dedicated guest room when you might still be struggling to find space to actually carve out one. Turning that empty corner in the open plan living into a guest room is a great alternative for those looking to save up space. You can get this done with a couple of sliding glass doors on tracks and some drapes. Once the doors are shut and the drapes go down, you cave a guest room that is as good as any other! Spaces like the attic and basement also hold plenty of potential and are perfect areas to craft a stylish and inviting guest room.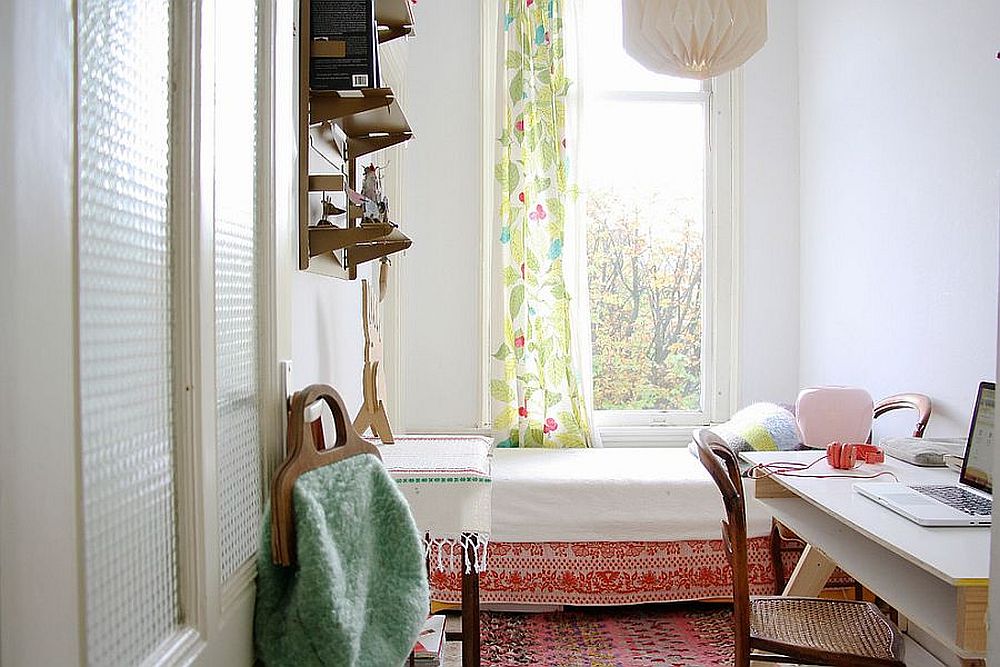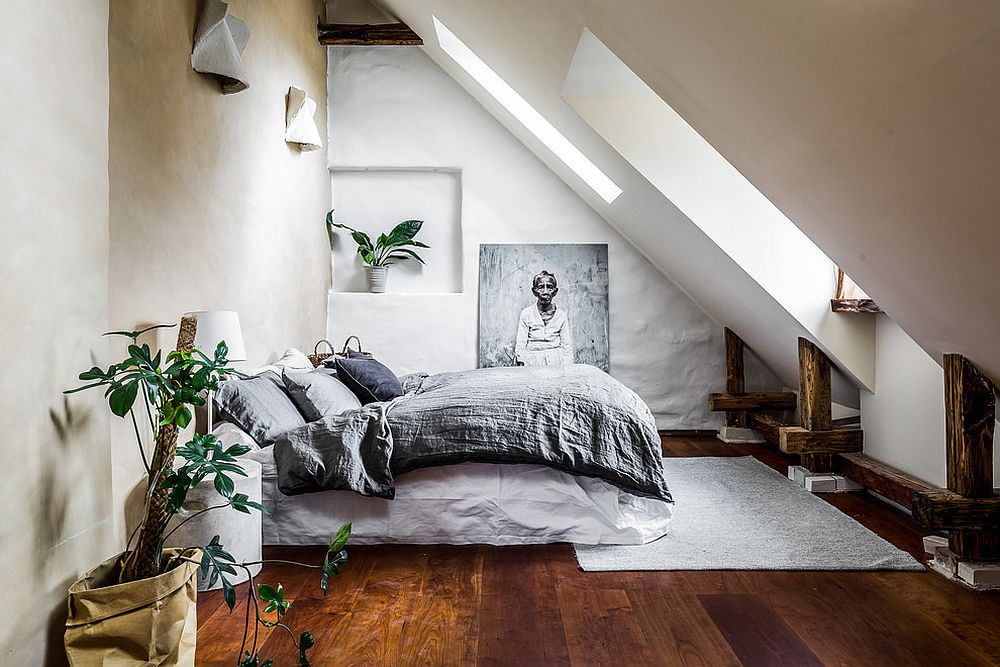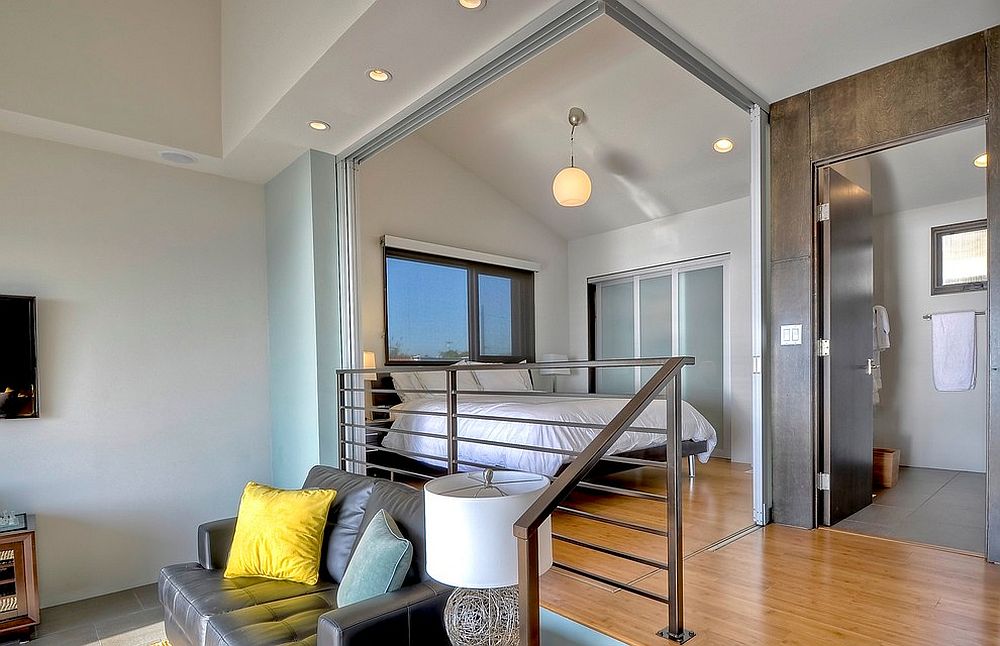 Multi-tasking Murphy Beds
Murphy beds make your job of crafting a versatile guest room a whole lot easier and also give the room a secondary purpose. Modern Murphy beds are easy to install and are available in a diverse array of styles and finishes. Many of these come with custom, built-in storage units and shelves that bring additional functionality to the small guest room. If the Murphy bed does not tickle your fancy, then a daybed with storage units or even a trundle bed with hidden drawers offers equally space-savvy alternatives.
RELATED: 12 Space-Savvy Ideas for the Small Modern bedroom