Transforming a small apartment into a seemingly cheerful and spacious setting is hard enough as it is. The task becomes even trickier if you are working on a tight budget with little wiggle room. This 45 square meter apartment in Prague manages to accomplish both as its owner along with some help from interior design firm Stag Pads, completely altered its vibe. The modest apartment was given a brand new color scheme that relies largely on white with black and gray anchoring the rooms and highlighting specific architectural features.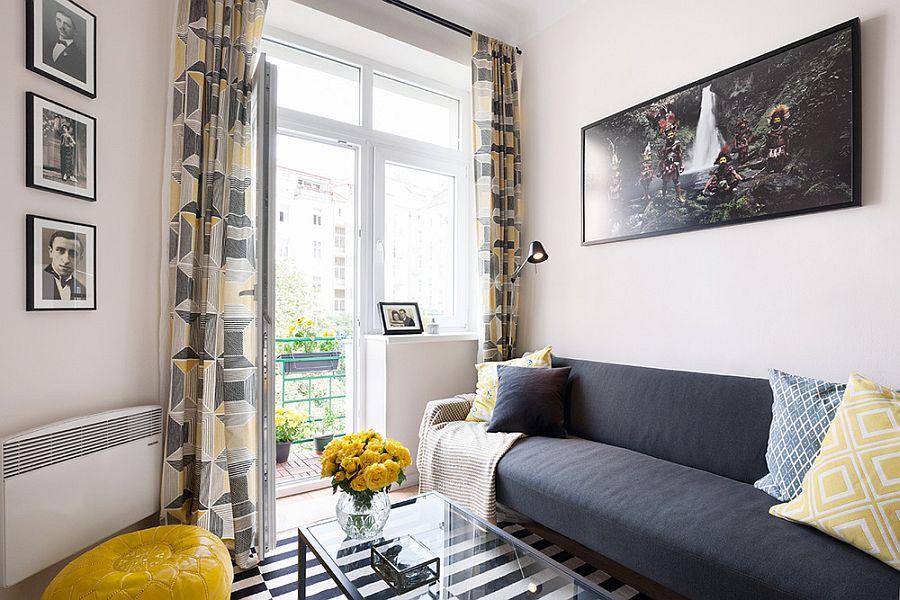 Despite its neutral backdrop, there is no lack of colorful effervescence here with pops of yellow, blue and green enlivening different rooms of the apartment. A small kitchen, open living space and breakfast bar welcome you here with ingenious IKEA décor, wonderful thrift store finds and reupholstered vintage furniture cutting on the remodel cost. Working with limited resources, the dashing upgrade relies on creativity, clever use of available space and wall art that fills the interior with playful zest.
RELATED: Small Black And White Apartment In Poland Exudes Refined Minimalism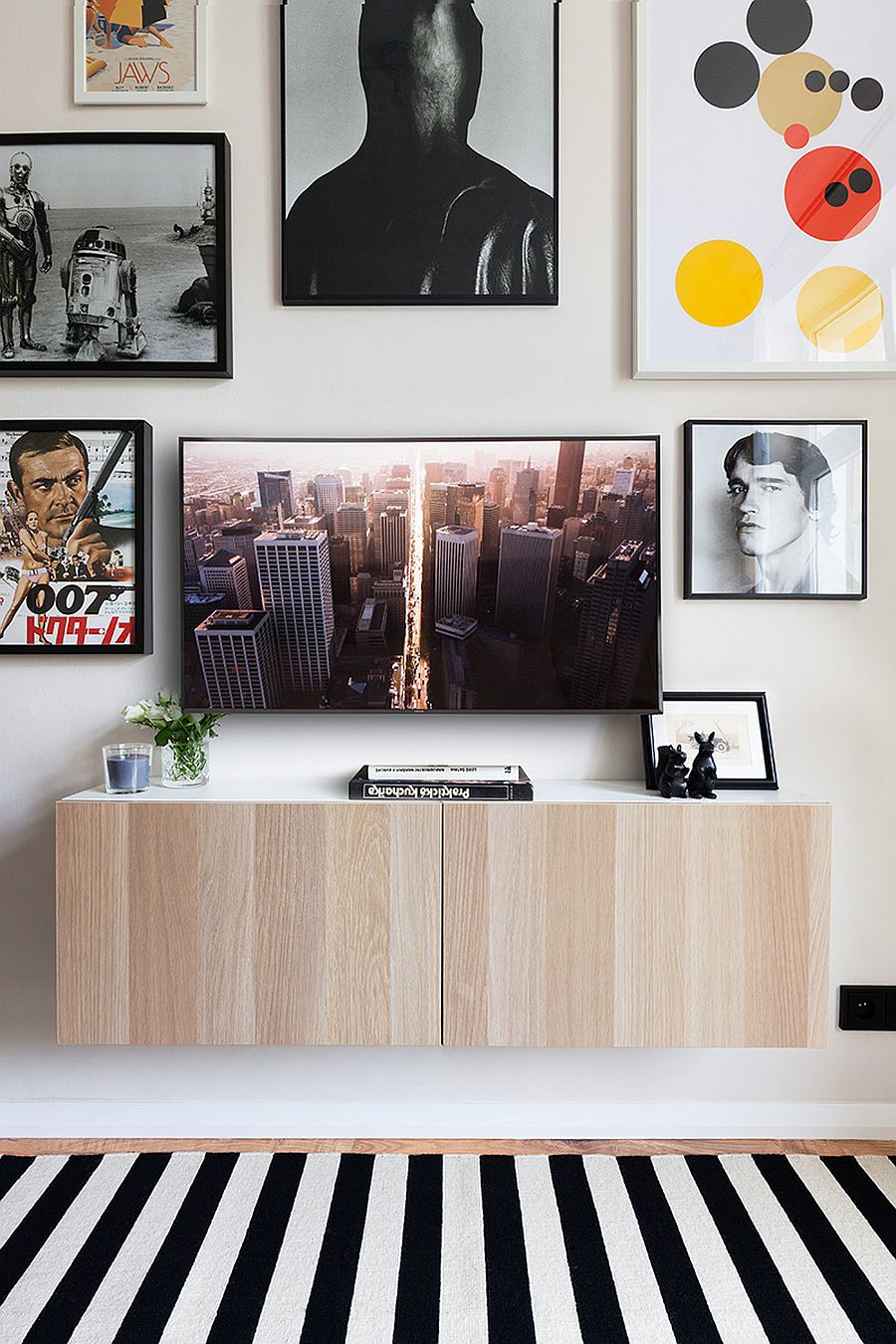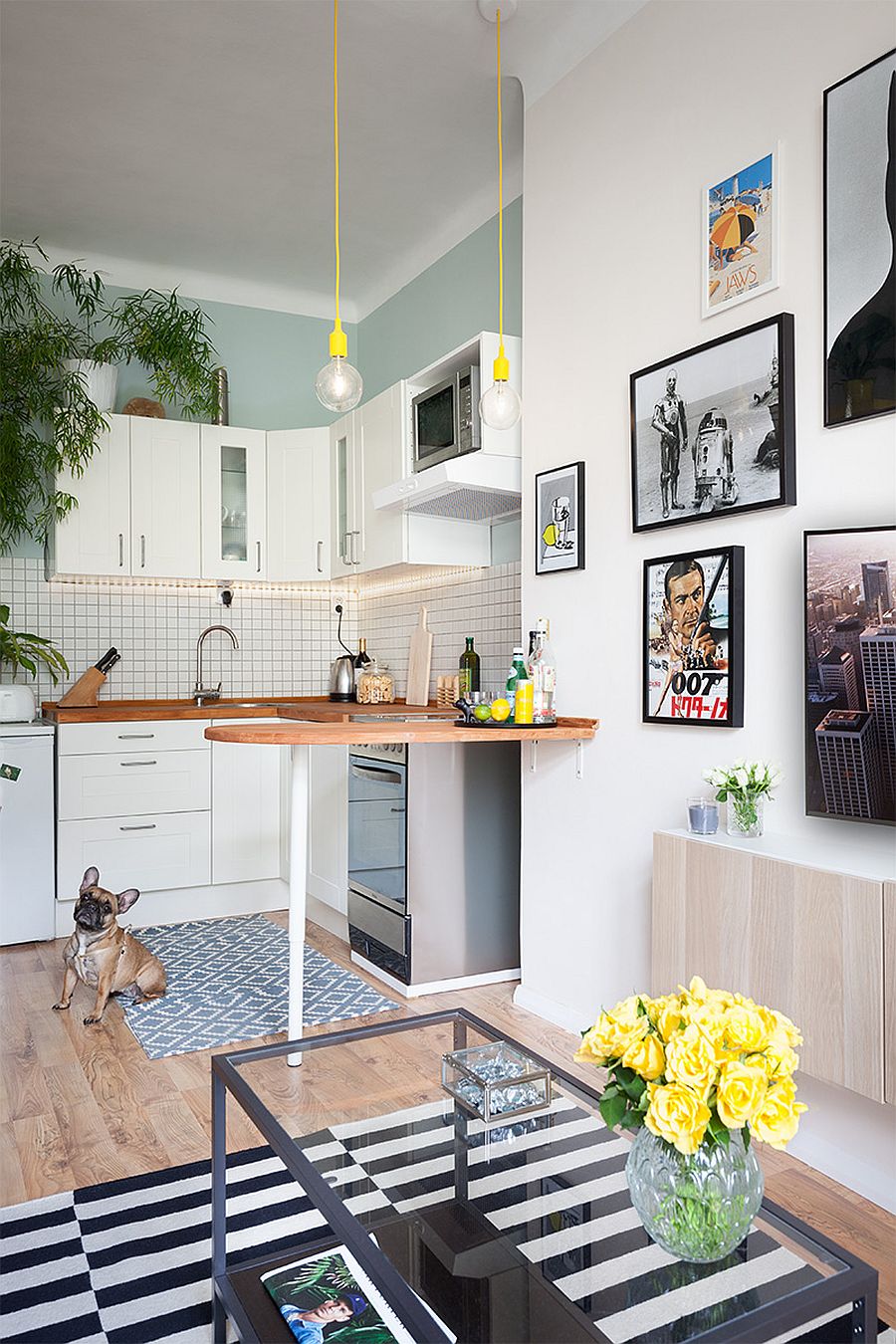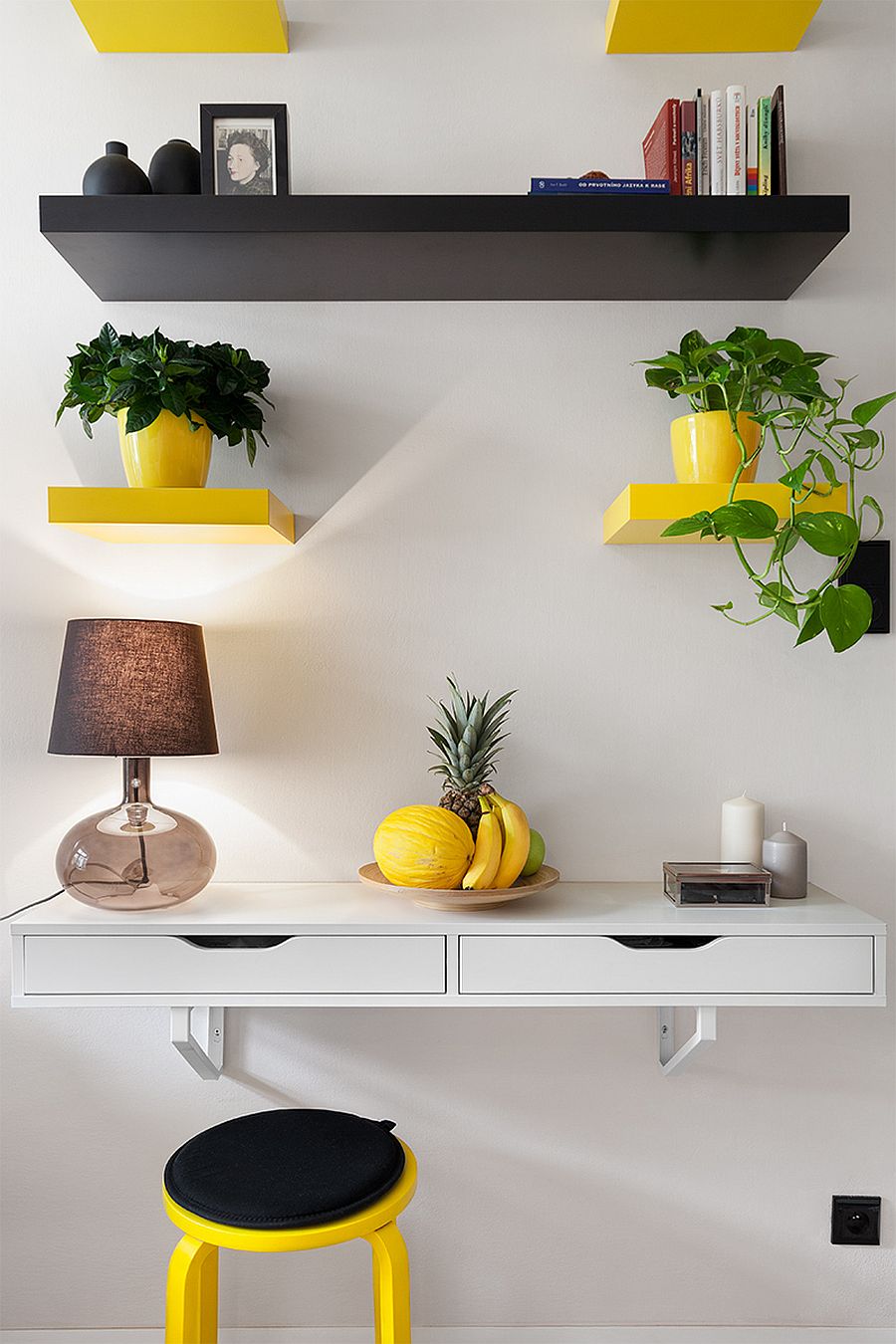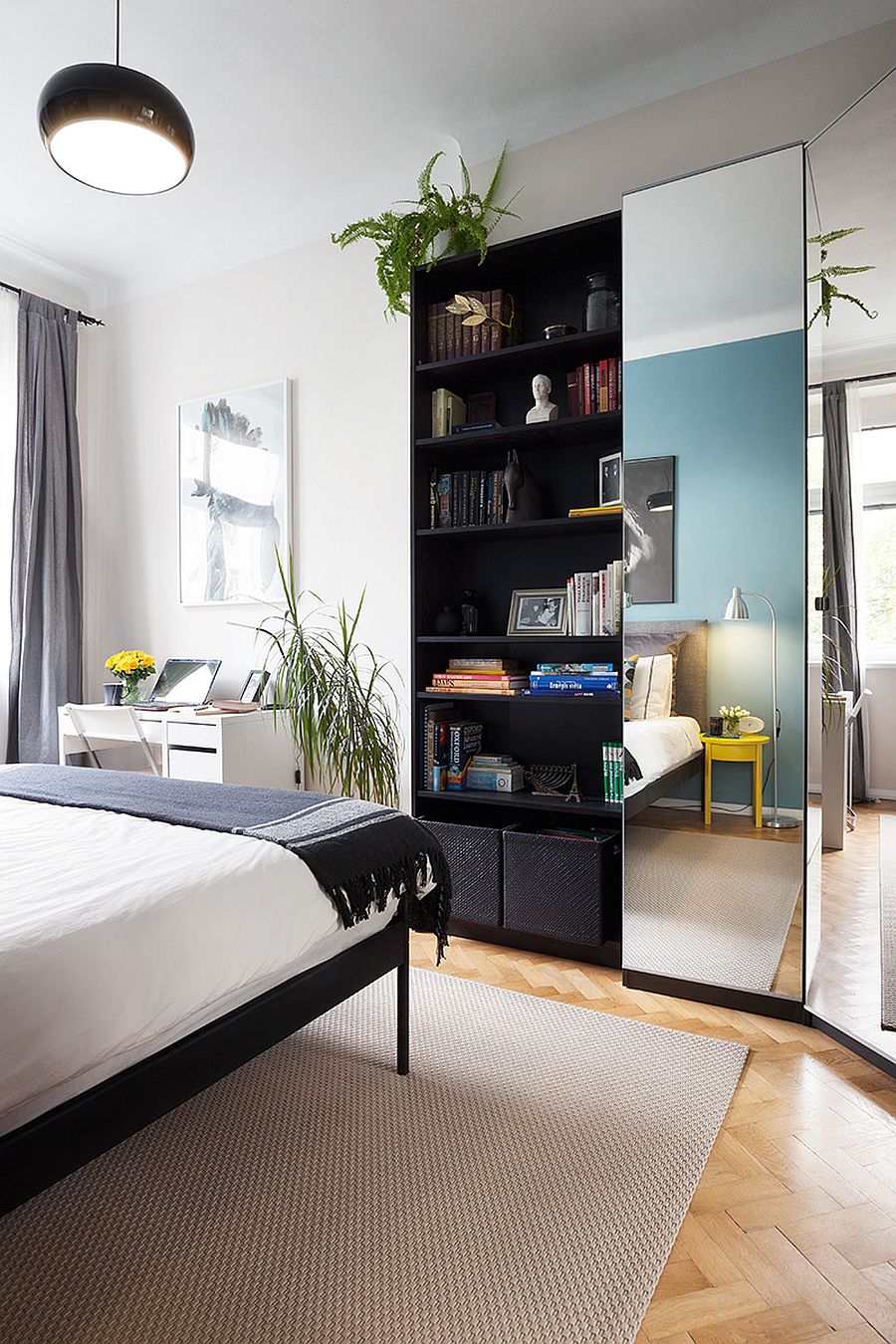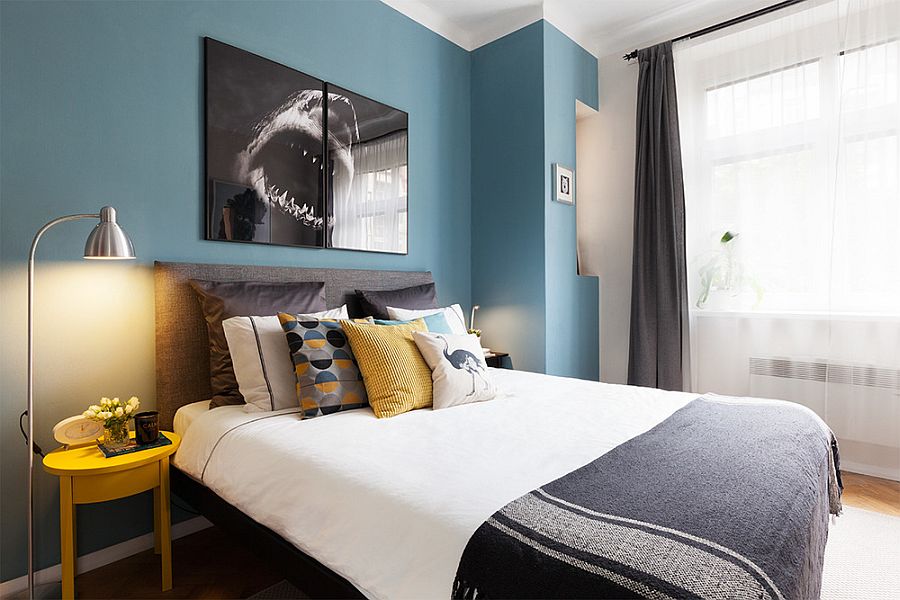 RELATED: 90s Apartment In Tel Aviv Gets A Trendy, Eclectic Makeover
The bedroom with its accent blue wall and a striking yellow bedside table and the small bathroom with dark, hexagonal floor tiles complete a smart and youthful apartment where clean, crisp modern deisgn is coupled with ergonomics in an effortless fashion.