Toys…they're not just for kids! The art of play is something to be celebrated by adults as well, especially since we live in a world where it's getting increasingly difficult to carve out time for relaxation and whimsy. Designers have taken note of this growing need for play, and the result is an amazing variety of toys that grown-ups can enjoy, whether they be sculptural statements to set at the edge of a desk or beautifully crafted objects that you can manipulate and mold! Today we've rounded up a collection of interesting toys, and we've even thrown in a series of larger-than-life installations that will put any bouncy castle to shame. Enjoy browsing, and most importantly, have fun!
Daily Poetry
In 2012, Ingrid Hulskamp created Daily Poetry, a "series of tactile objects that evoke physical interaction." Water and colored pigments fill vessels made of hand-blown glass: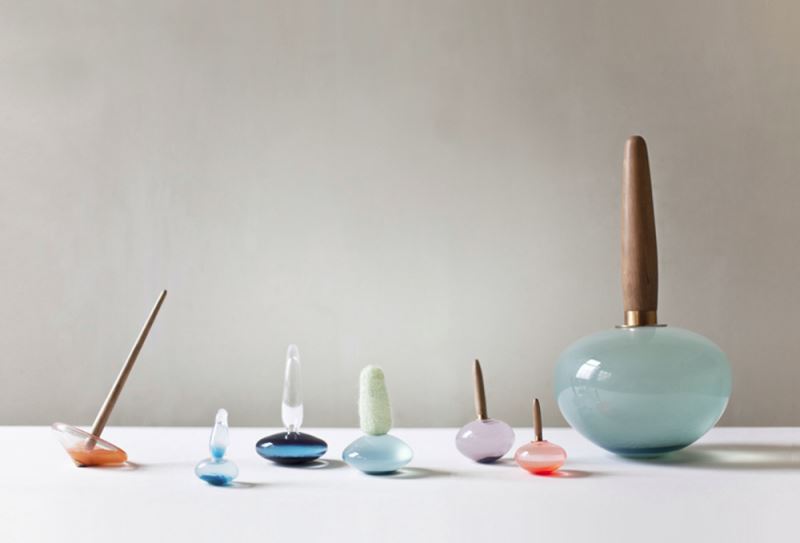 Designed to awaken the senses and create an oasis in time, Daily Poetry objects are to be enjoyed, whether you spin them or move them up and down: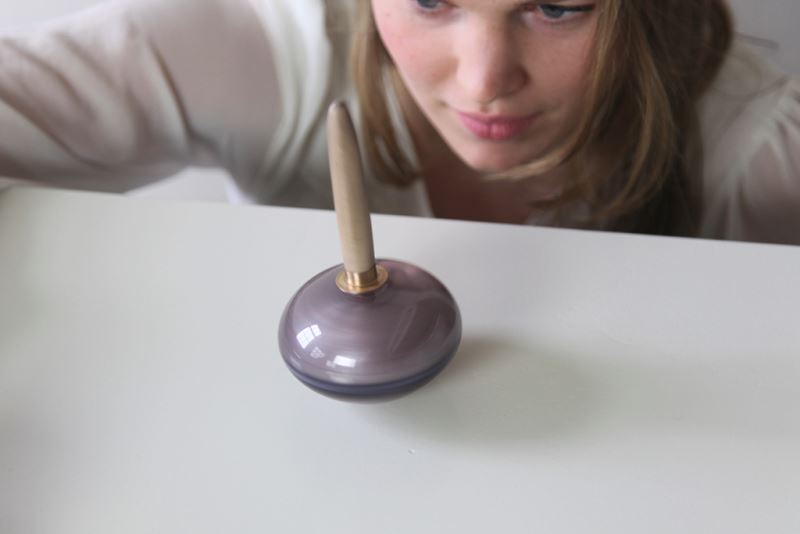 As you engage with the objects, pigments and liquids rise and move, encouraging you to quietly observe and create sensory experiences. When you put the objects down, pigments return to the bottom of the vessels and the water transforms from colorful to clear.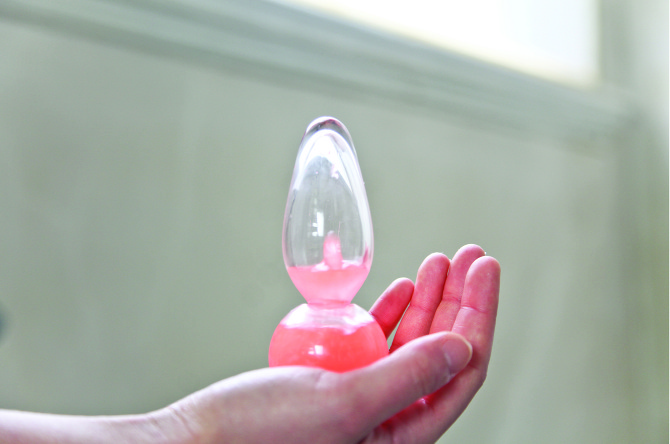 Learn more (and check out the beautifully shot product video) here.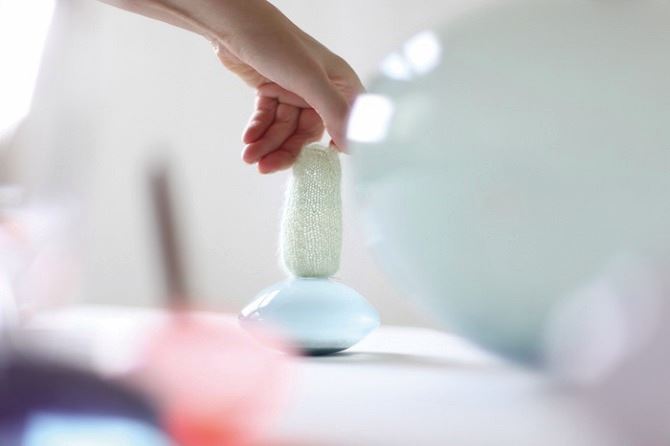 playableART
If you're drawn to the color and geometry of classic children's toys, you'll appreciate these modern creations that are carefully "designed to inspire". Say hello to playableART! [below: playableART Magnet Relief]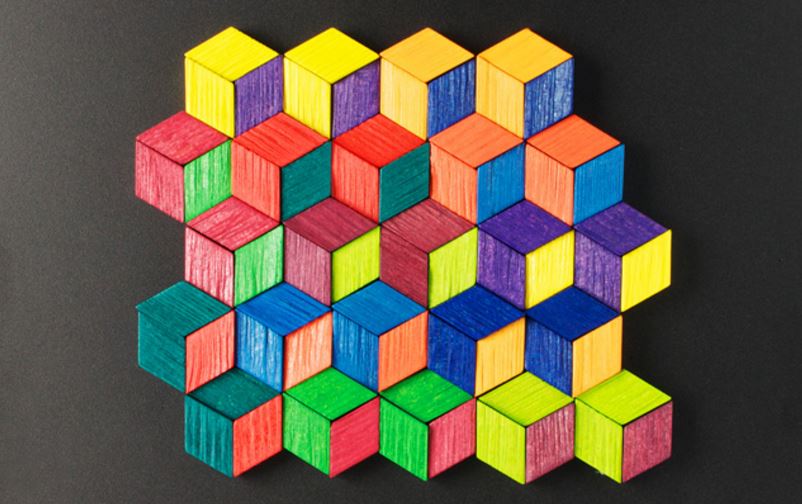 Designed by Beyond123 and featuring selections in both wood and metal, playableART beckons you with its sculptural forms, interlocking pieces and vibrant colors. [below: playableART Coaster Cube]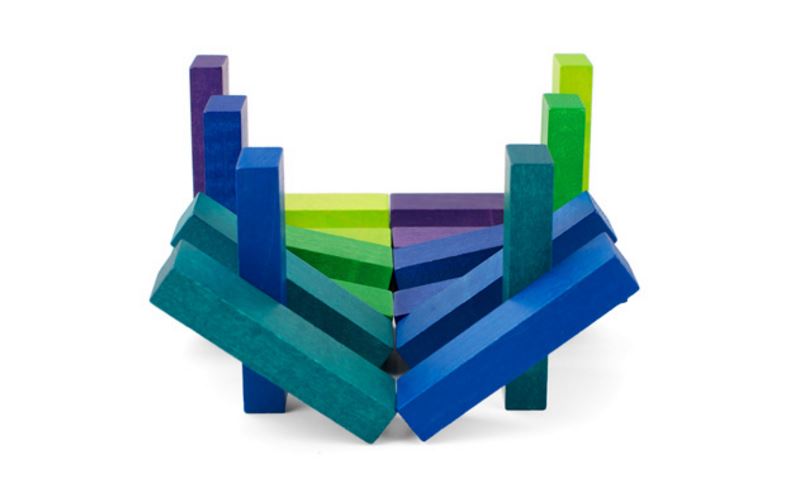 This playableART Metal Cube is crafted from dual-tone aluminum alloy. There are no loose parts – you maneuver the coil spring-connected pieces into the design of your choice.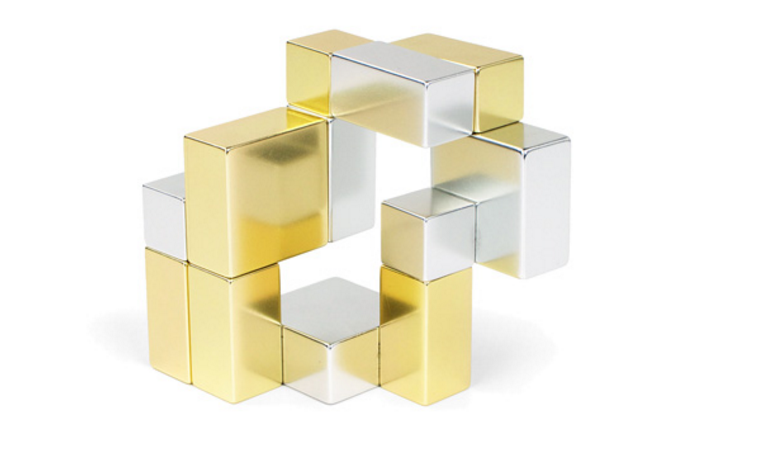 And if a rainbow of color is what you're after, this playableART Stick can even be combined with other Playable ART TURN Connector products, such as the Playable ART BALL.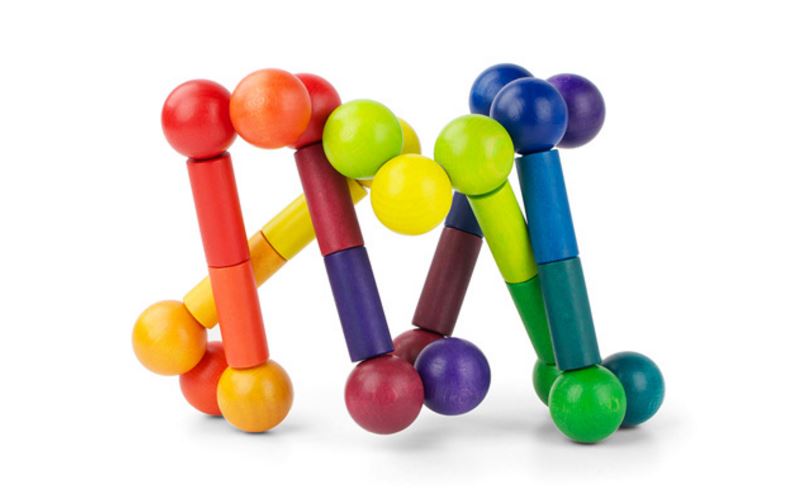 Waterscape
Remember those floating bath toys you enjoyed as a child? Now you can enjoy a more interesting, geometric version as an adult! Waterscape is a collection of floating bath objects featuring sponges and pumice stones that look like building blocks. Need we say more?… [photos by Ruud Peijnenburg]
Designed by De Intuitiefabriek and inspired by Cotto's Paetchwork collection, Waterscape debuted at Salone del Mobile 2016. Though still in its prototype phase, the hope is for this series of floating blocks to be developed into a commercial product.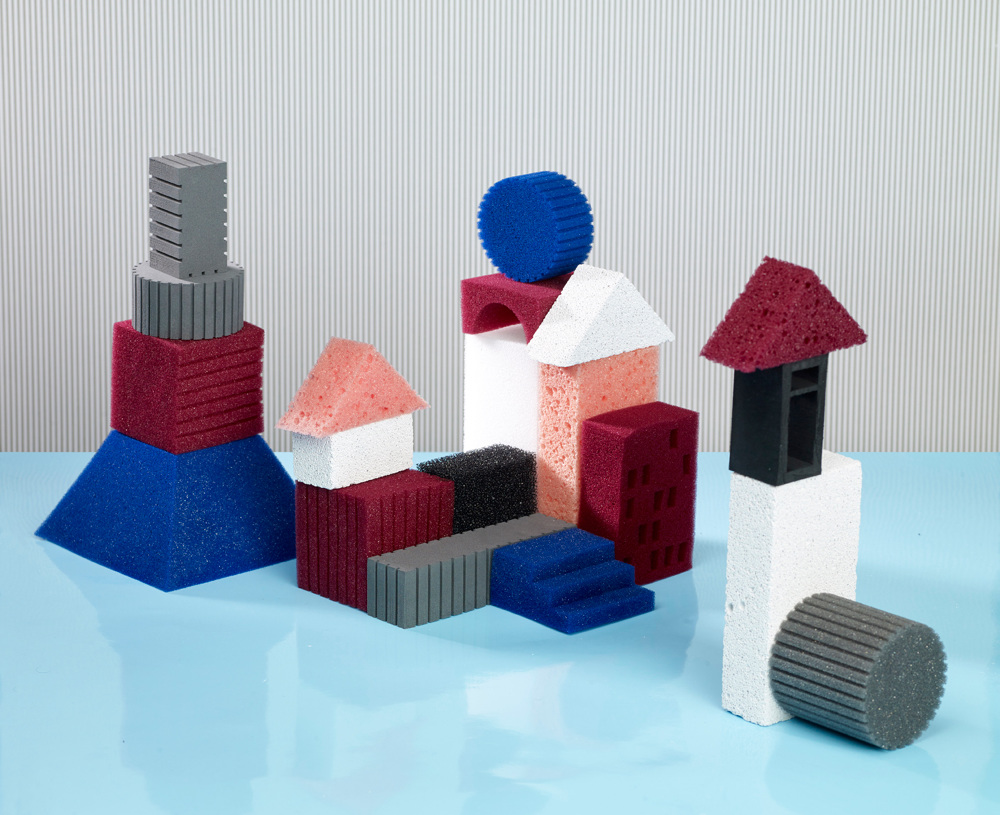 Because who wouldn't want to create a floating waterscape while taking a bath?! Sign us up!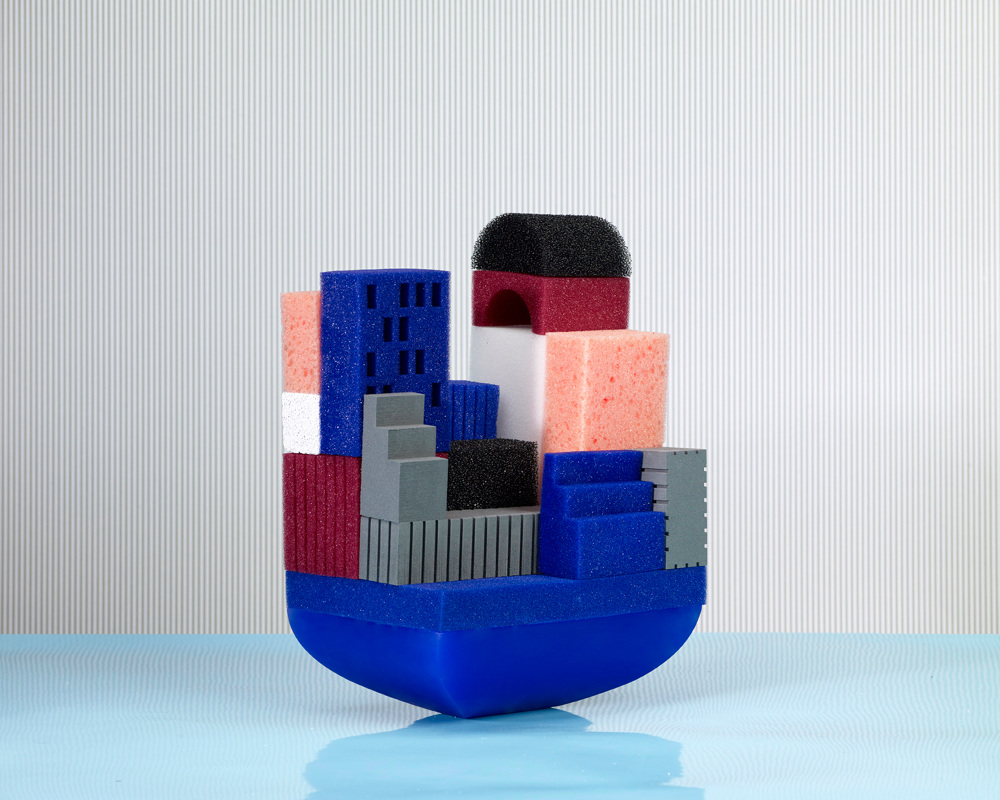 Plus, the "bath toys" are so beautifully designed, you can keep them on display when not in use. The color combination of peach, maroon, royal blue, grey, black and white is striking without being overwhelming. Learn more at De Intuitiefabriek.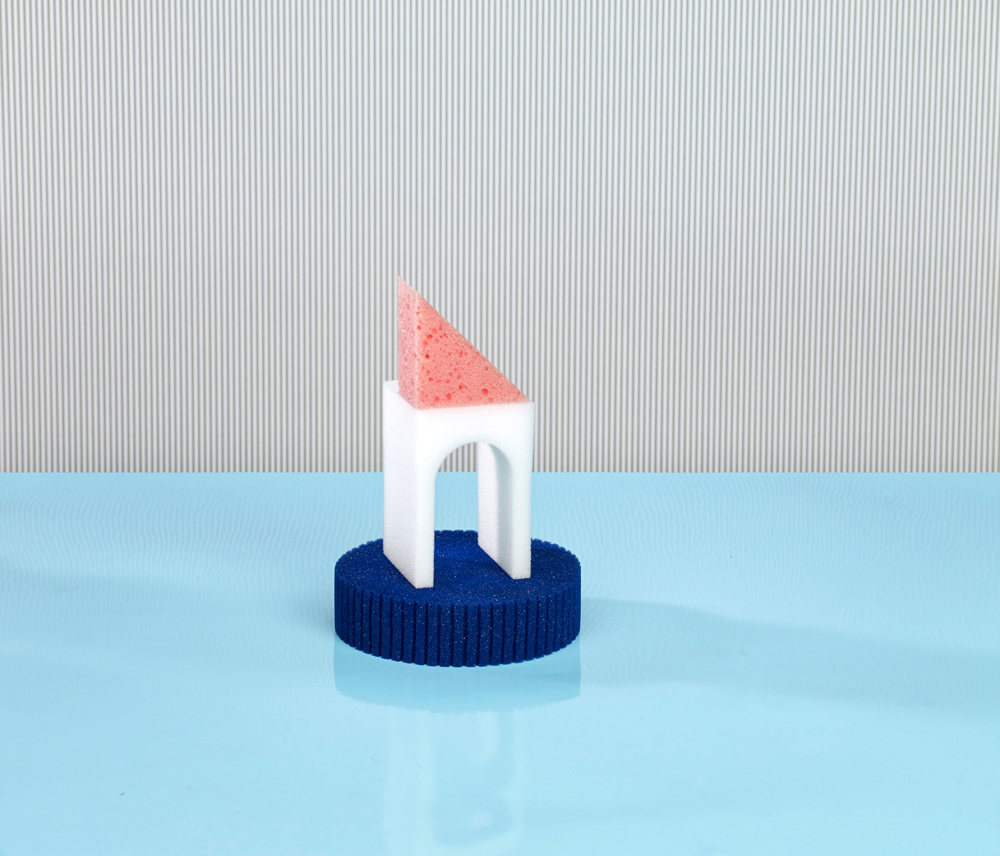 Balance Studies
Need a little reminder to step back and enjoy the beauty of great design? Put one of Ladies & Gentlemen Studio's Balance Studies on your desk and watch the magic that happens when sculptural style meets the wonder of movement.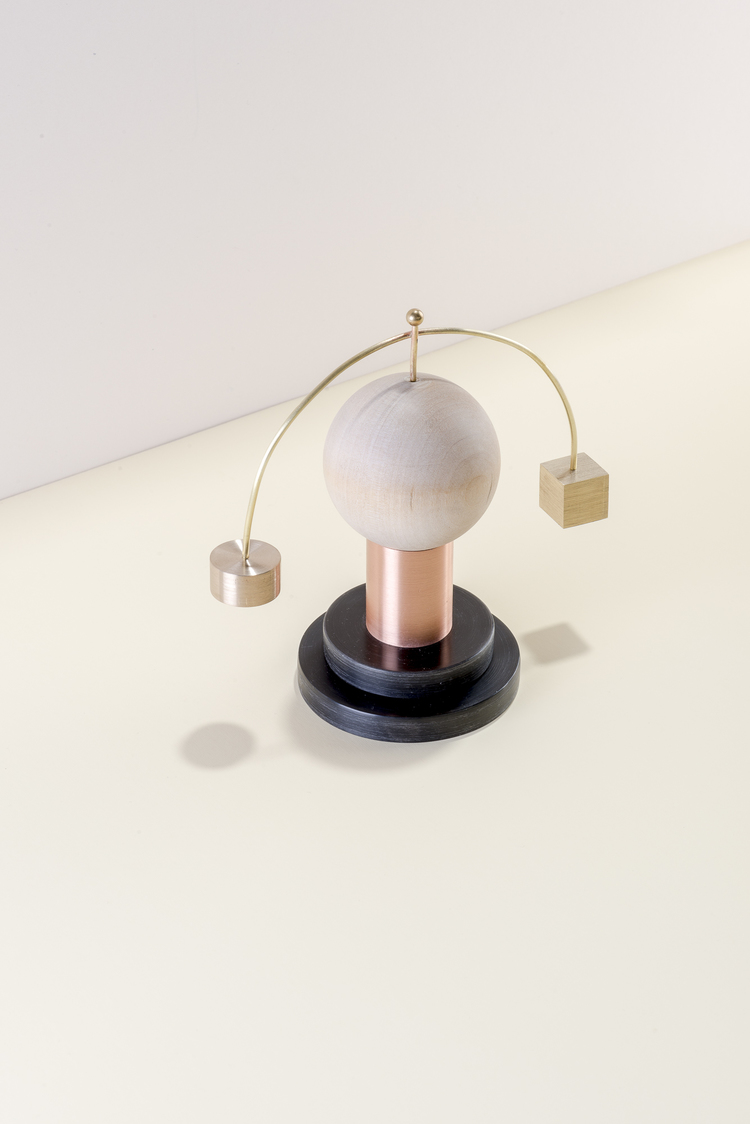 Above and below we see Balance Studies 101, which features a metal arch resting on a wooden sphere. Materials such as copper and acrylic add interest to the piece, which is handmade in Seattle.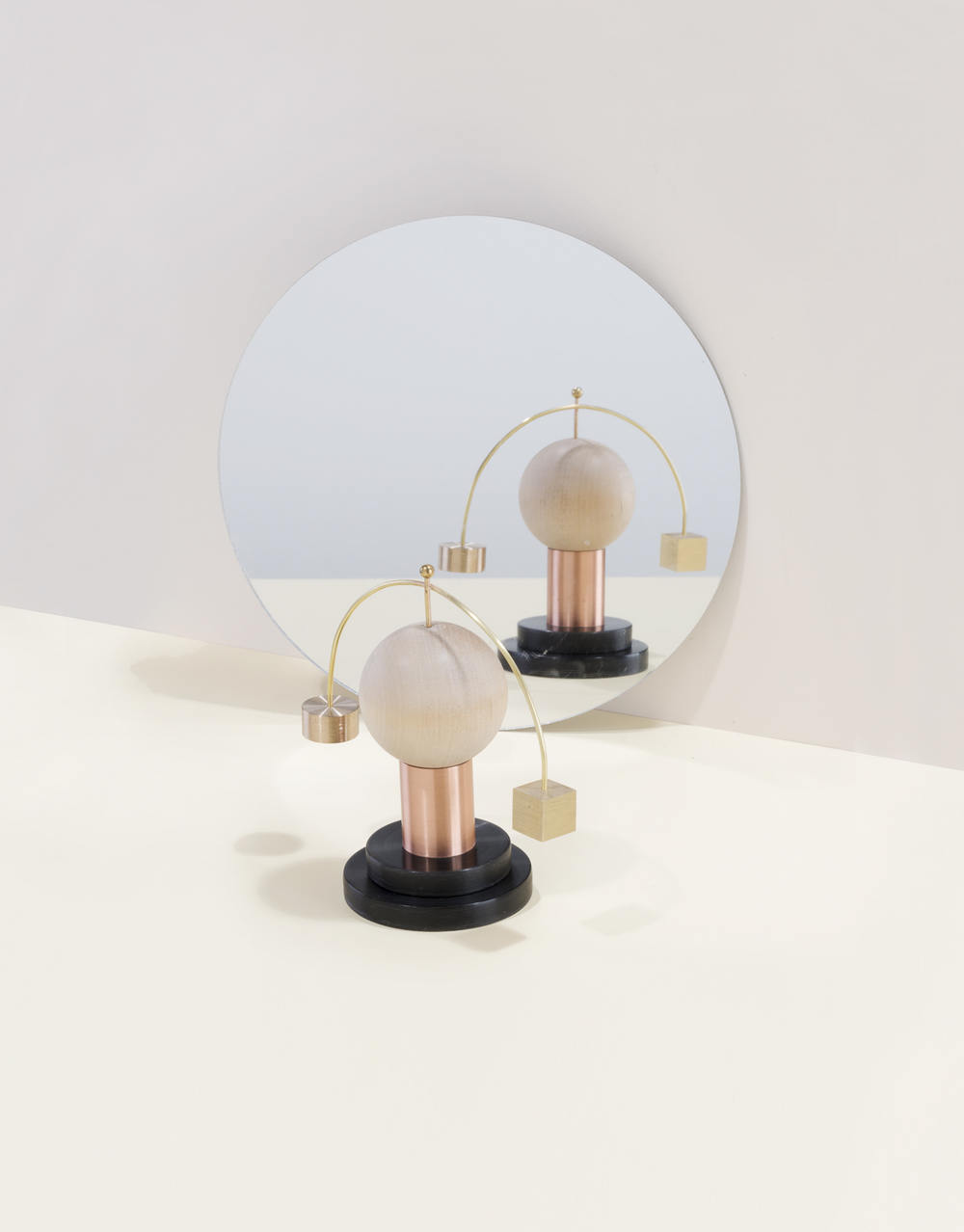 Next up: Balance Studies 102. The top metal form rests on the solid brass frame. As noted in the product description, "With a little tap on top, the metal frame rocks back and forth, keeping anyone entertained for longer than one can imagine."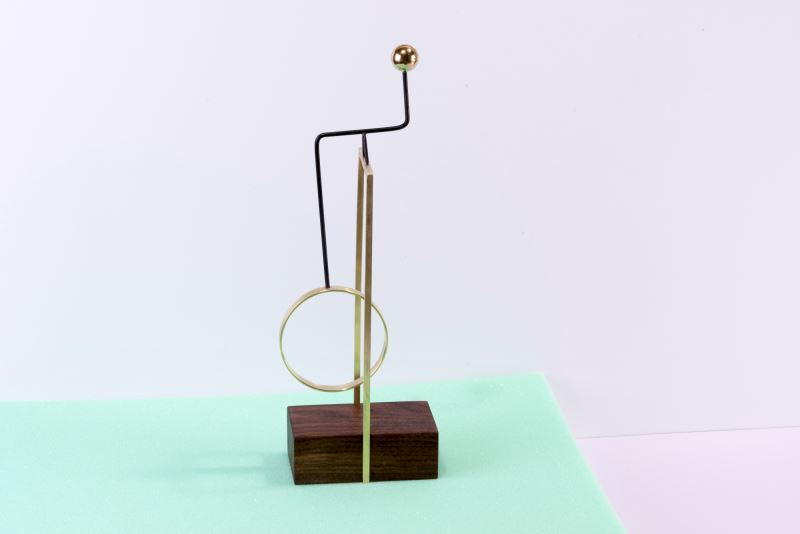 An "exploration on simple physics," L&G Studio's Balance Studies combine beautiful materials with striking forms and interesting movements. These creations are more than design toys. They're works of art.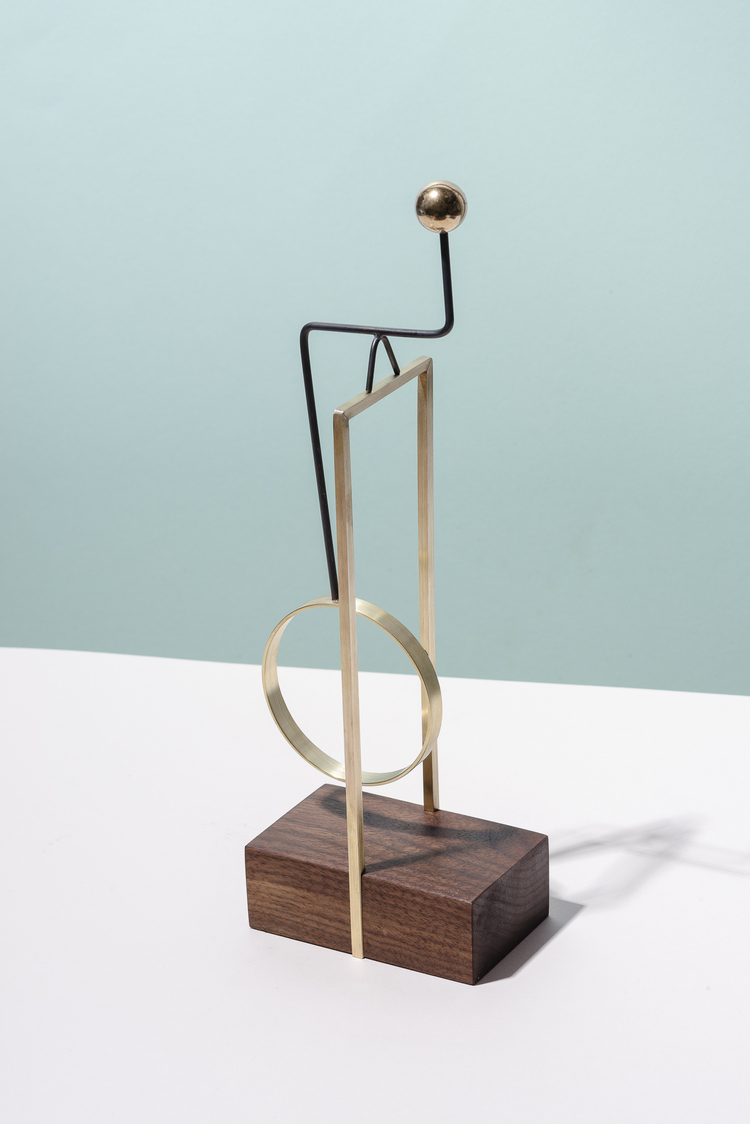 FriendsWithYou
Fine art collaborative FriendsWithYou works in a range of mediums with the goal of "spreading the positive message of Magic, Luck, and Friendship™". A true pioneer in the field of experimental art, FriendsWithYou has designed a range of colorful, whimsical items, from plush toys and objects to sculptures and inflatables. Yes, inflatables!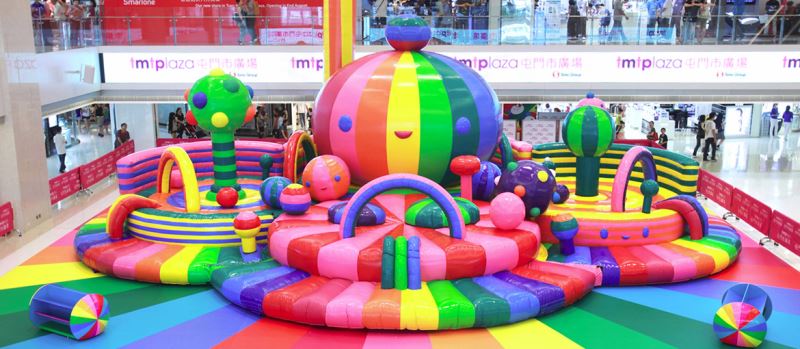 Exhibited in New York City's High Line Park in 2011, Rainbow City NYC was an interactive public art installation. Clean-lined forms and colorful shapes invited the public to enter the vibrant world that stretched before them.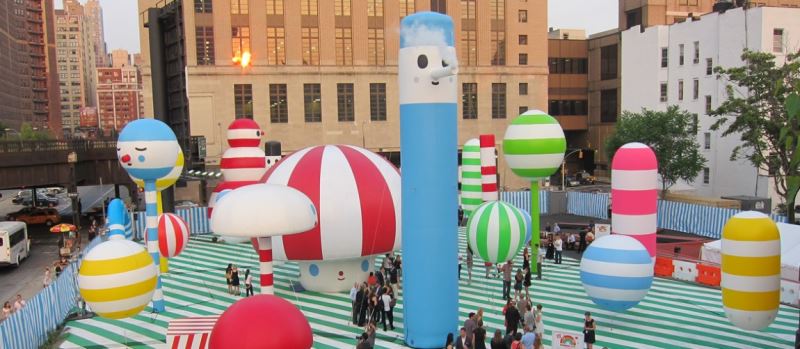 Below we see Light Cave, a large-scale experiential installation commissioned by Art Production Fund and The Standard Hotel. A stand-alone sculpture celebrating light, color and energy, Light Cave was on display at The Standard High Line Plaza in New York City.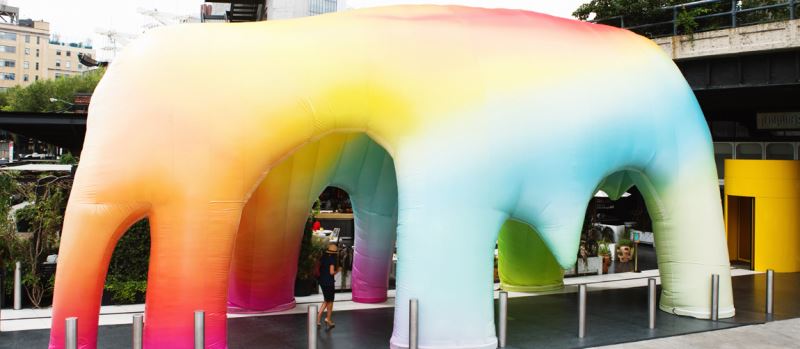 Exhibitions and installations by FriendsWithYou truly create a sense of joy and foster communal experiences. Not to mention, many of them (such as Light Cave and Rainbow City) are shown in multiple cities. Why not spread the happiness?! Learn more about FriendsWithYou and see more of their work here. [below: Starburst, photo by Ernesto DiStefano]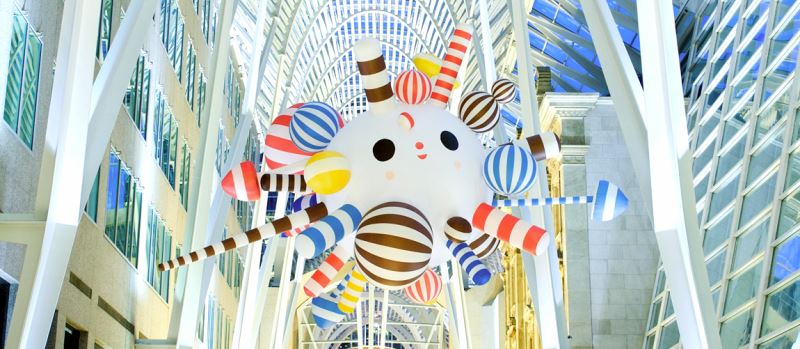 We hope today's post has proven that you're never too old to enjoy a thoughtfully designed toy. Or a giant inflatable sculpture!