A vacation home in the mountains that takes the homeowners away from their more busy lives in the city, the Hideaway House designed by TRIAS in Sydney's Blue Mountains is one that feels cheerful and modern. The house borrows its form from Scandinavian and minimal design ideas and each style has a profound impact on the final result. Overlooking a beautiful green landscape along with the city in the distance, natural canopy offers ample privacy around the home. With wood and white color scheme taking over the interior, this is a house that feels both trendy and timeless!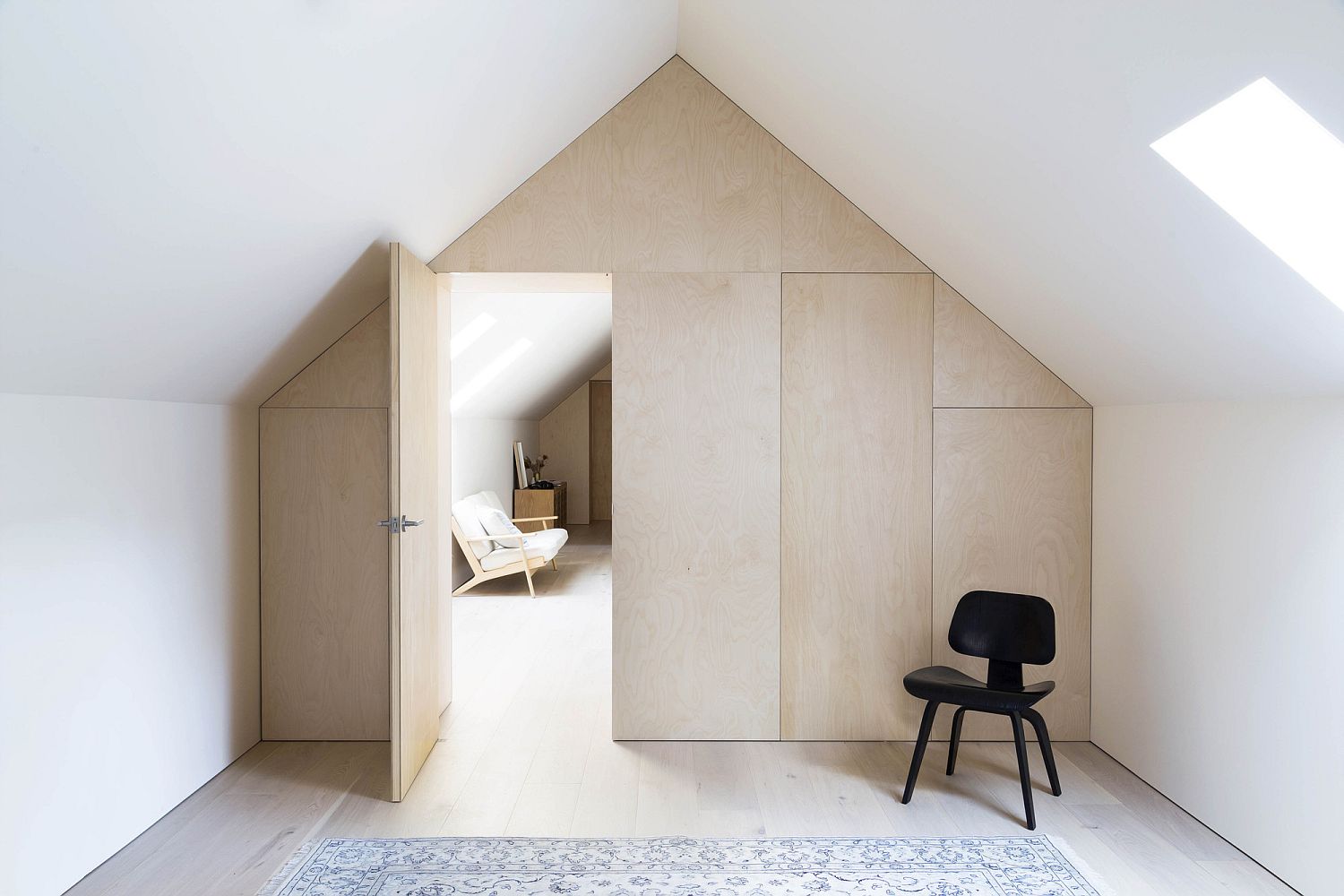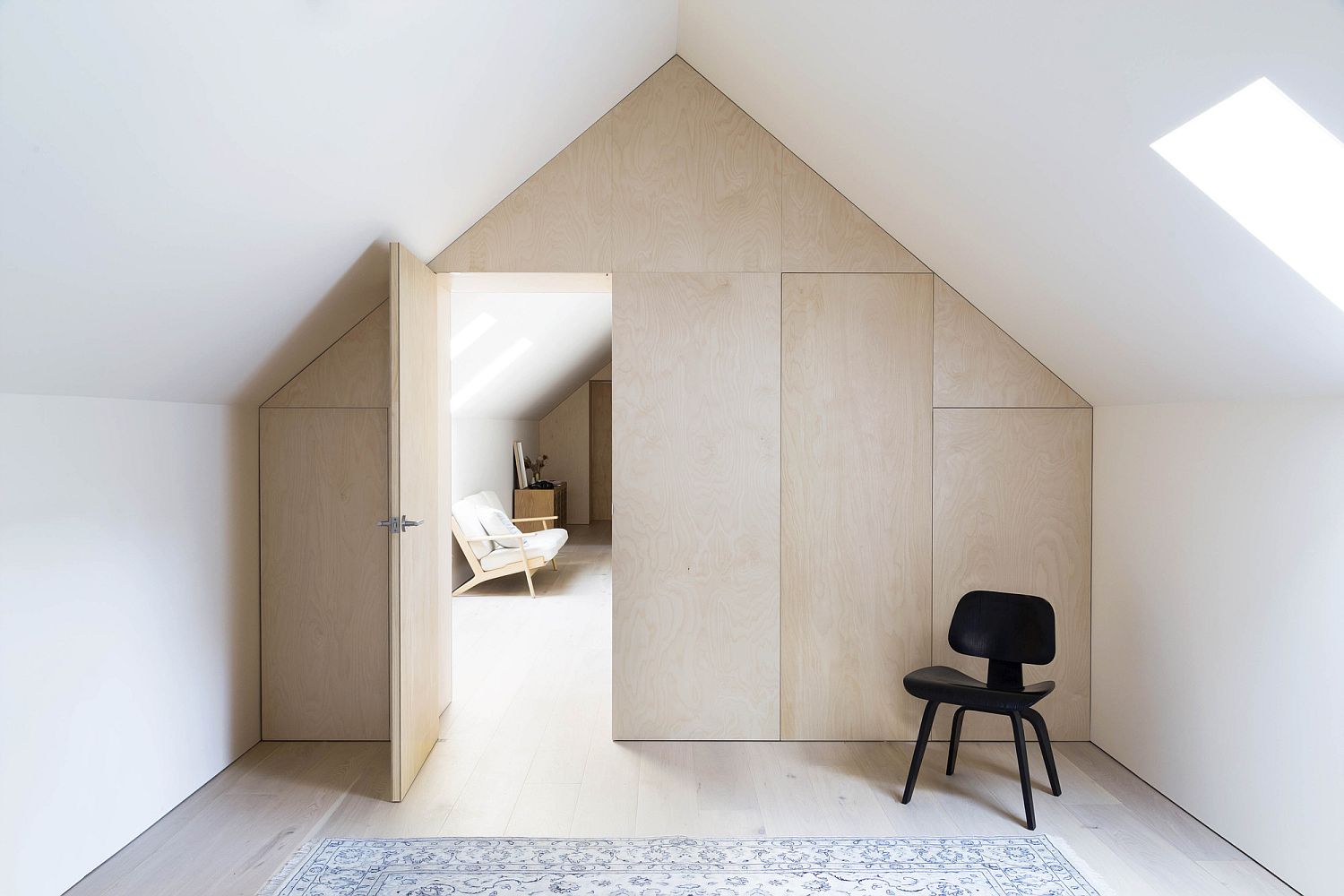 One inside, it is the sculptural staircase that is the heart of the interior and grabs your attention almost instantly. The steel and wood staircase seems to hang from the ceiling above and offers contrast to the darker and more stable concrete plinth below. Combining white and black, the delicate with the stoic and the modern with the traditional, the staircase design is one that charms in more ways than one. There is a warm, yet minimalist appeal throughout the house and even the upper level private areas and attic rooms feel cheerful, refreshing and curated.
RELATED: Stylish Synergy: Modern Japanese Home with a View of Distant Mountains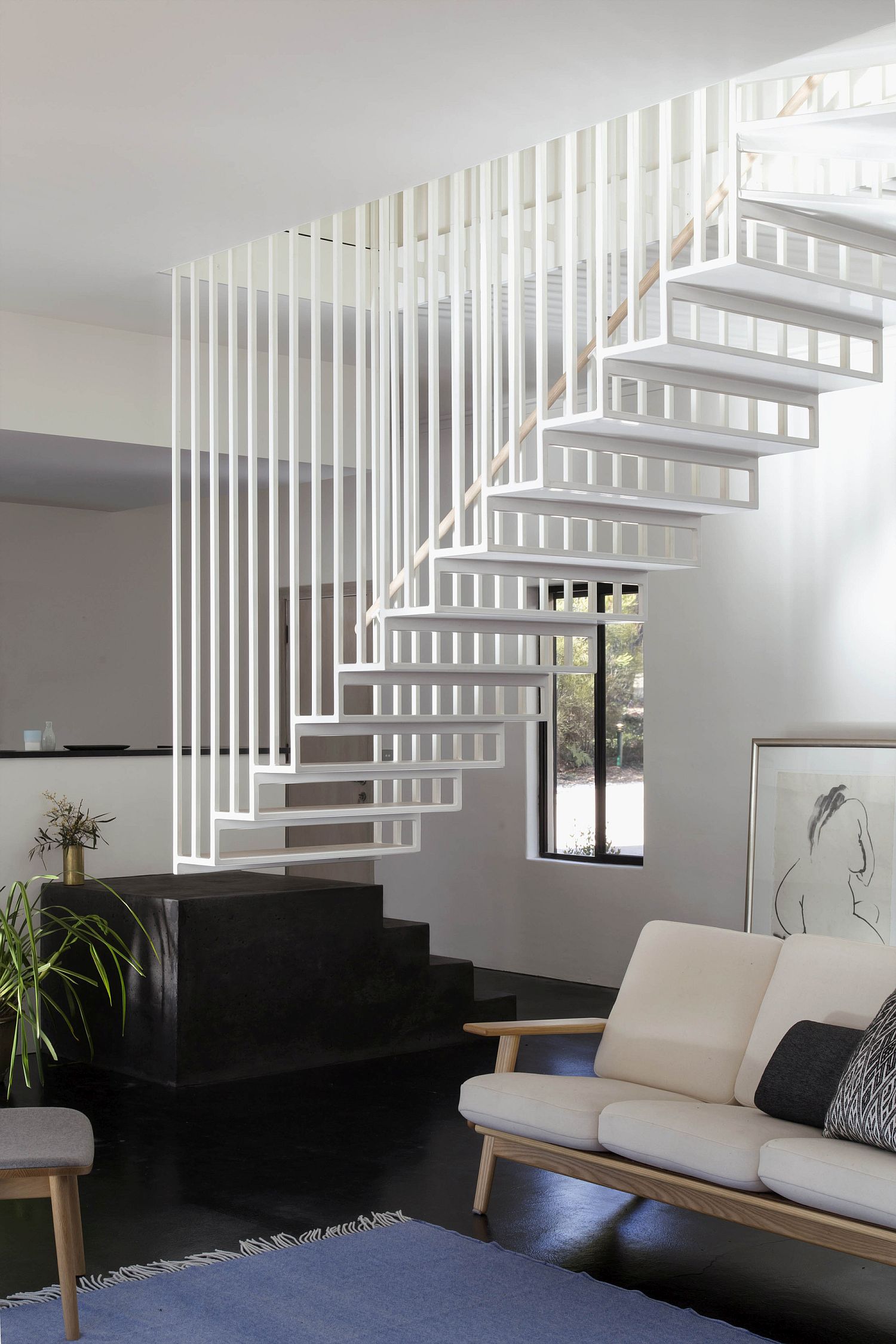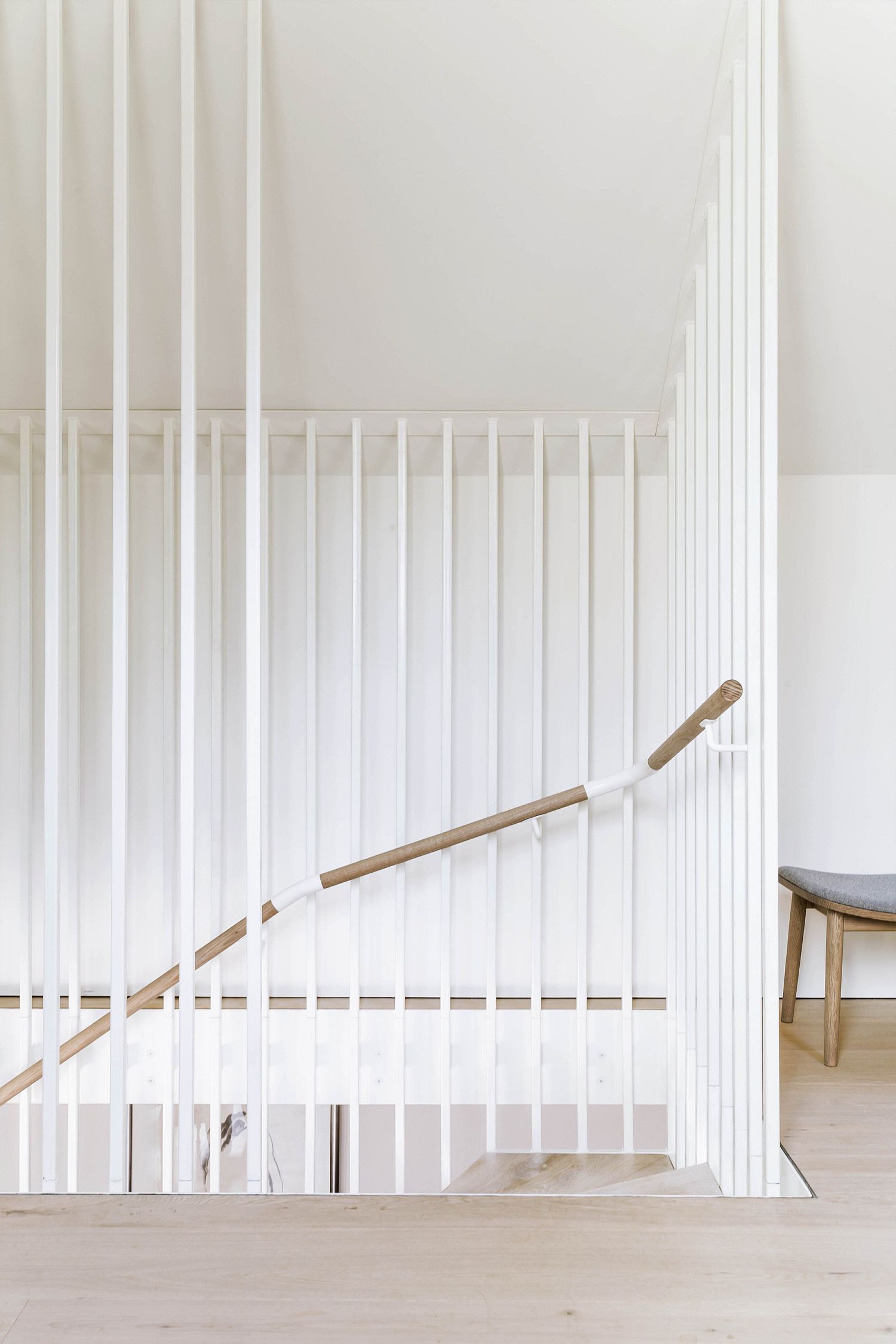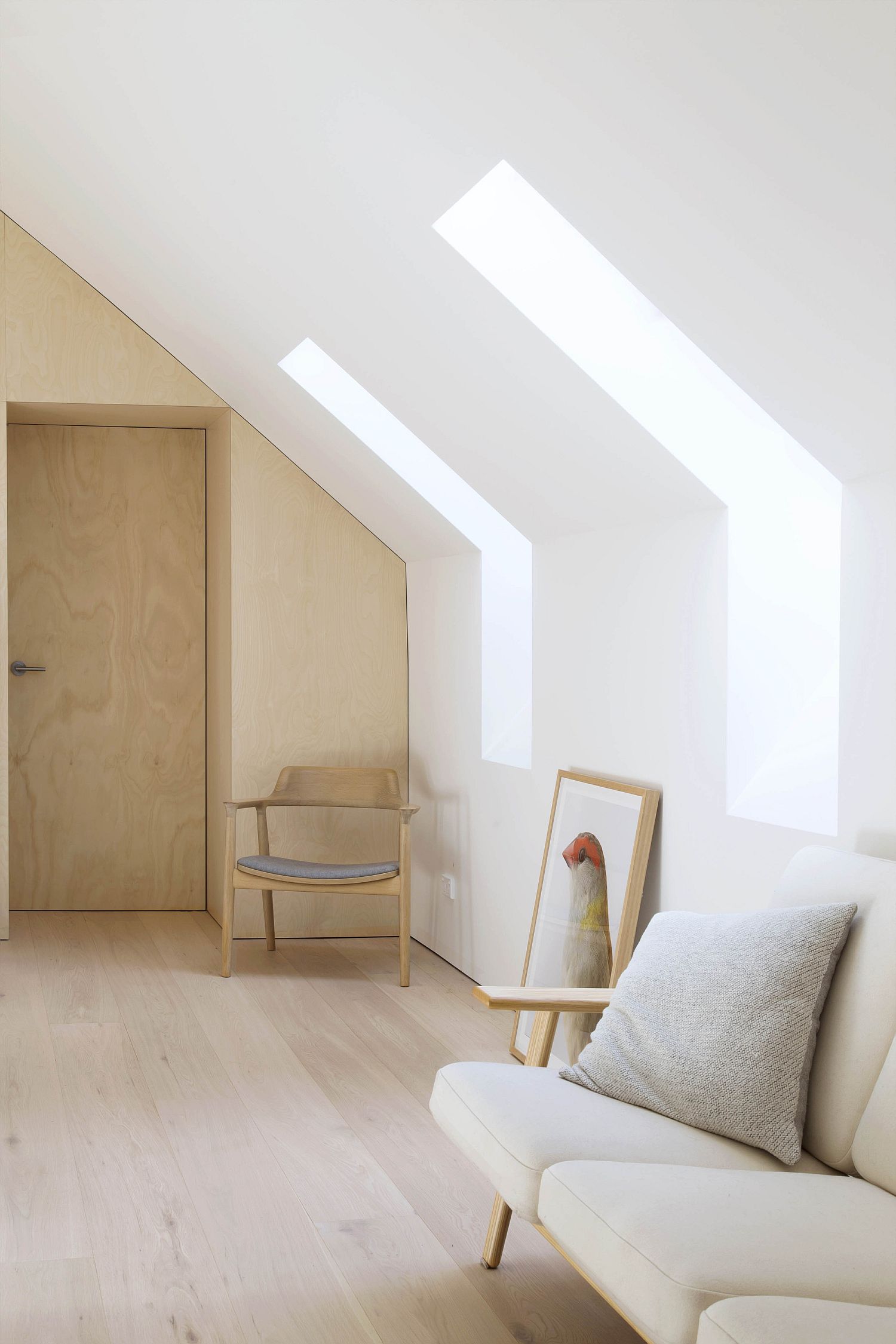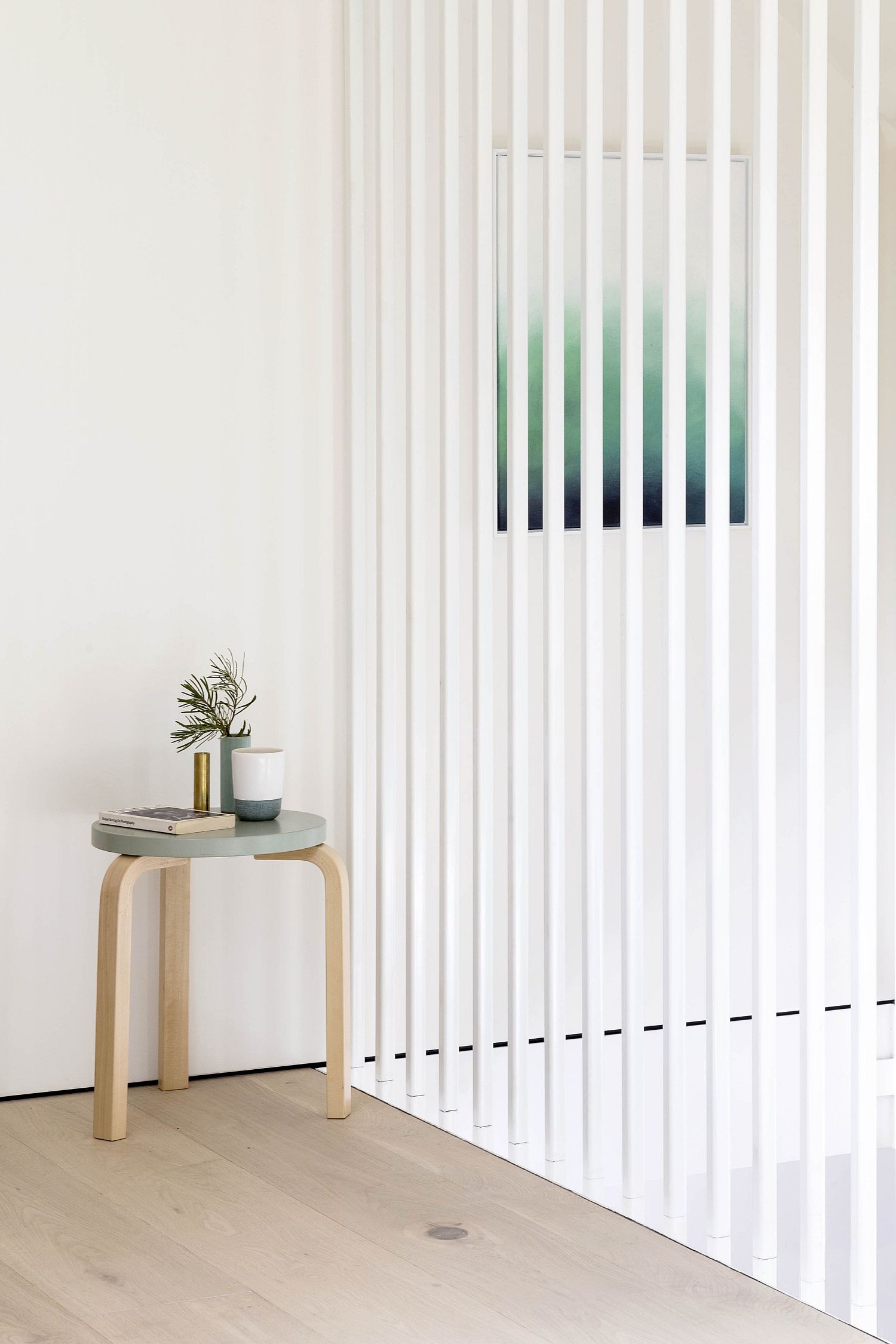 It is the lower level that contains the kitchen, dining area and living room with windows bringing in a flood of natural light. There is never a dull moment inside the Hideaway House as its homeowners enjoy the vibrant natural sights and sounds outside. [Photography: Jonathon Donnelly]
RELATED: A Green Retreat: Lush Garden Landscape Engulfs Expansive Sydney Home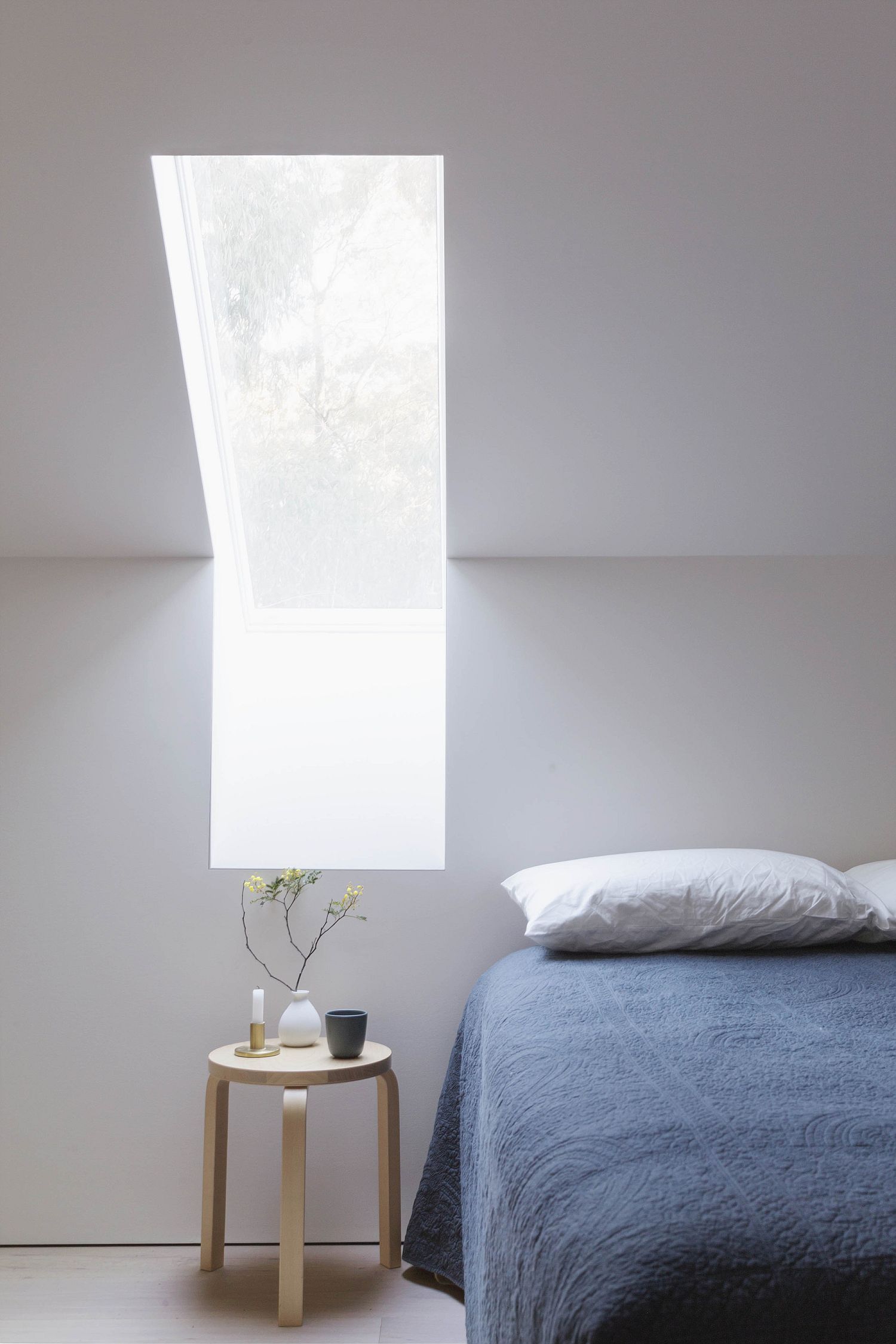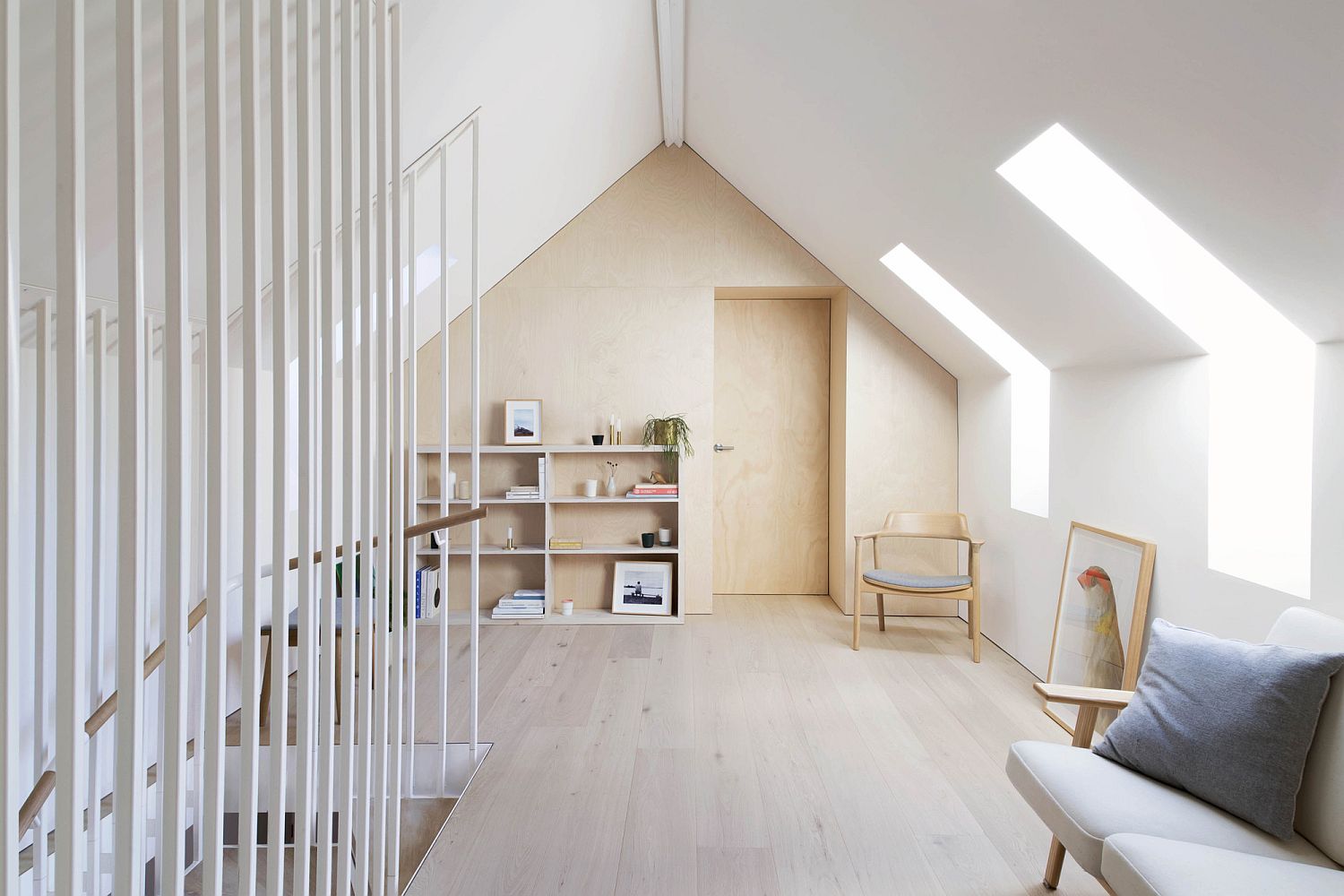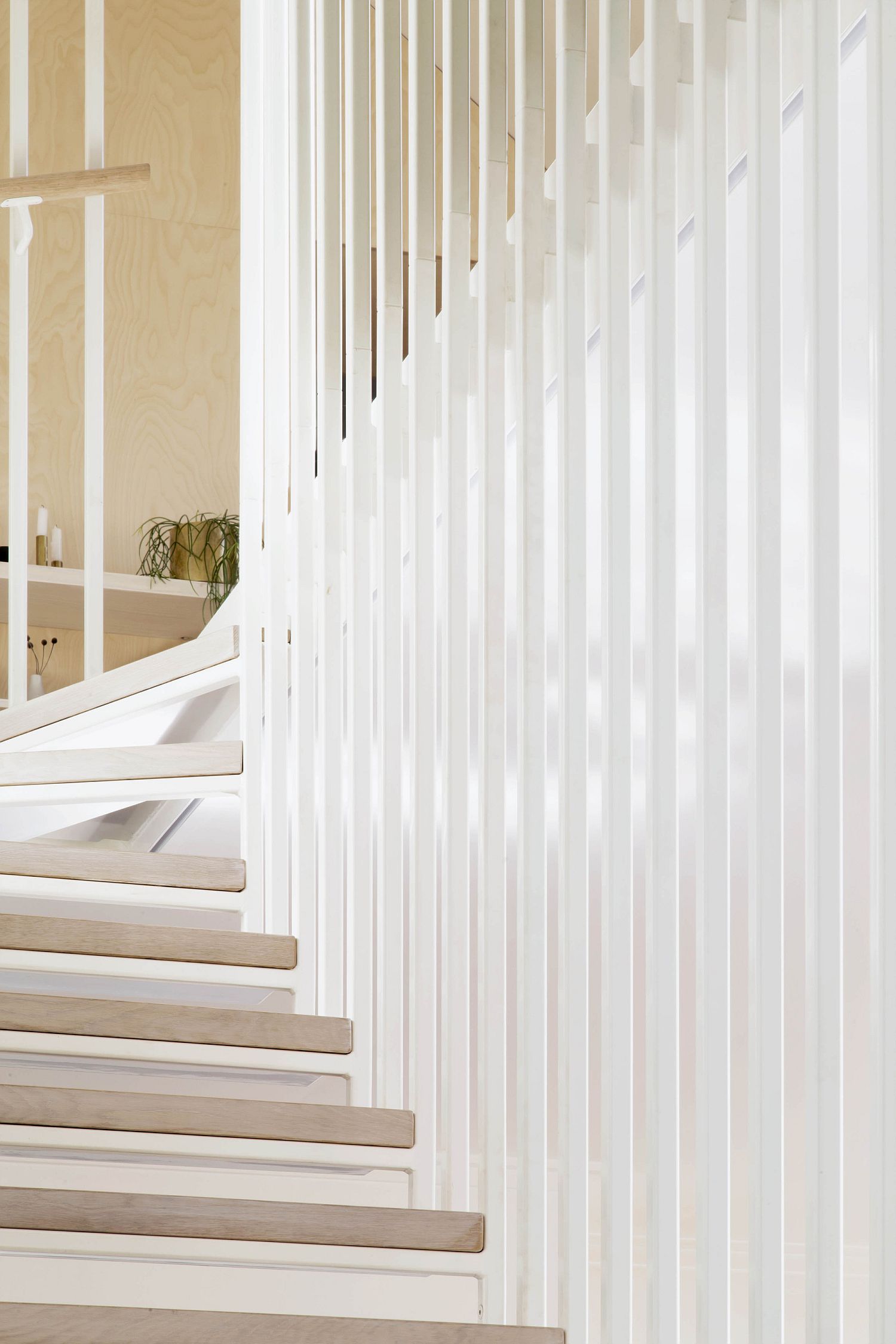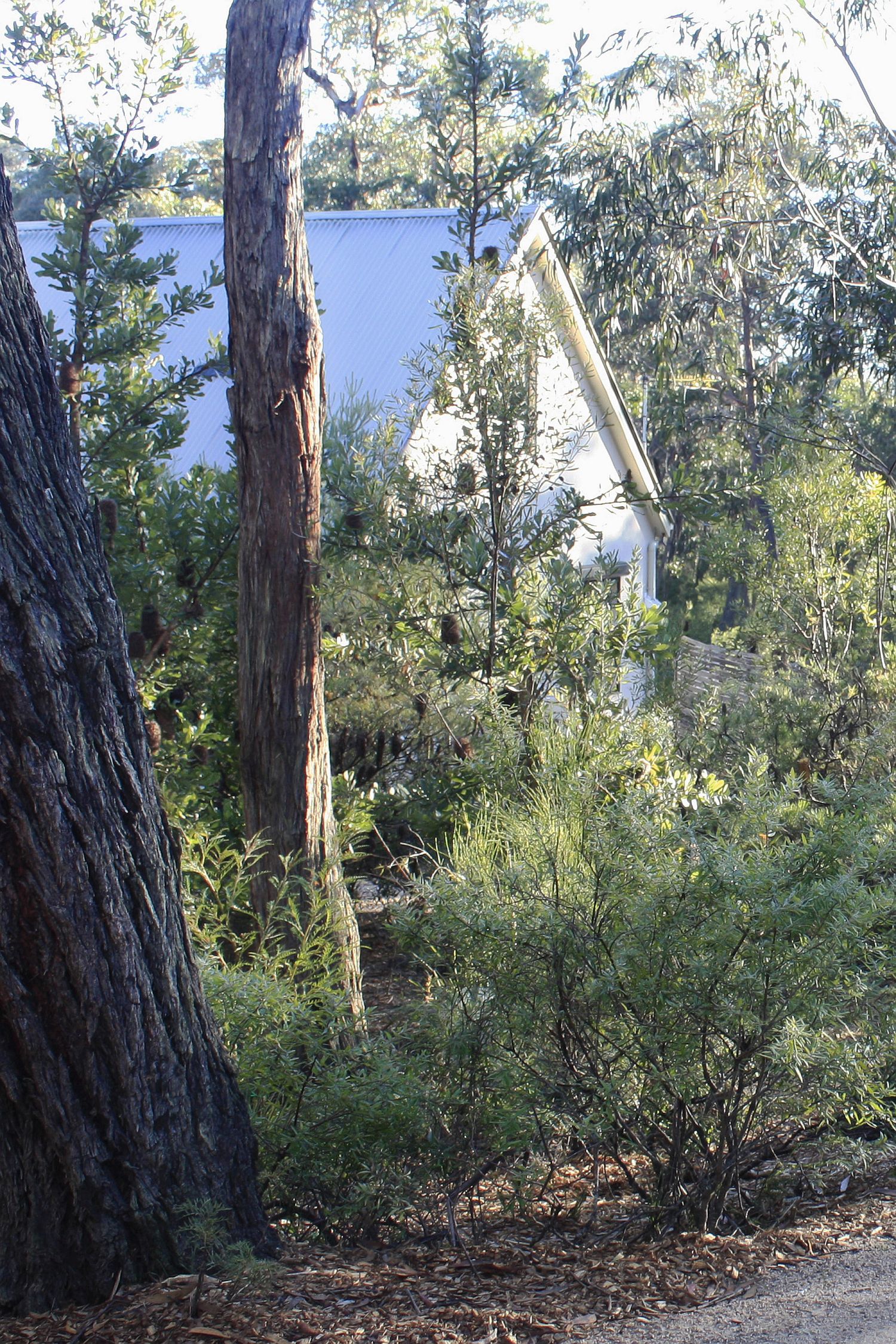 Liked the story? Share it with friends.