An amazing log cabin surrounded by lofty mountains, possibly some snow in the air and a relaxed week filled with fun, friends and family; that is indeed the definition of an unforgettable holiday. And as we all gear up for the unending festivities ahead, it definitely makes sense to take a look at one such fabulous alpine home that offers a truly spectacular setting for some awesome parties draped in natural goodness. Nestled in the high peaks of wild Montana is the exquisite Dancing Hearts, crafted by Yellowstone Traditions and Pearson Design Group – a dreamy getaway that combines comfort, tradition and an air of timeless rustic charm!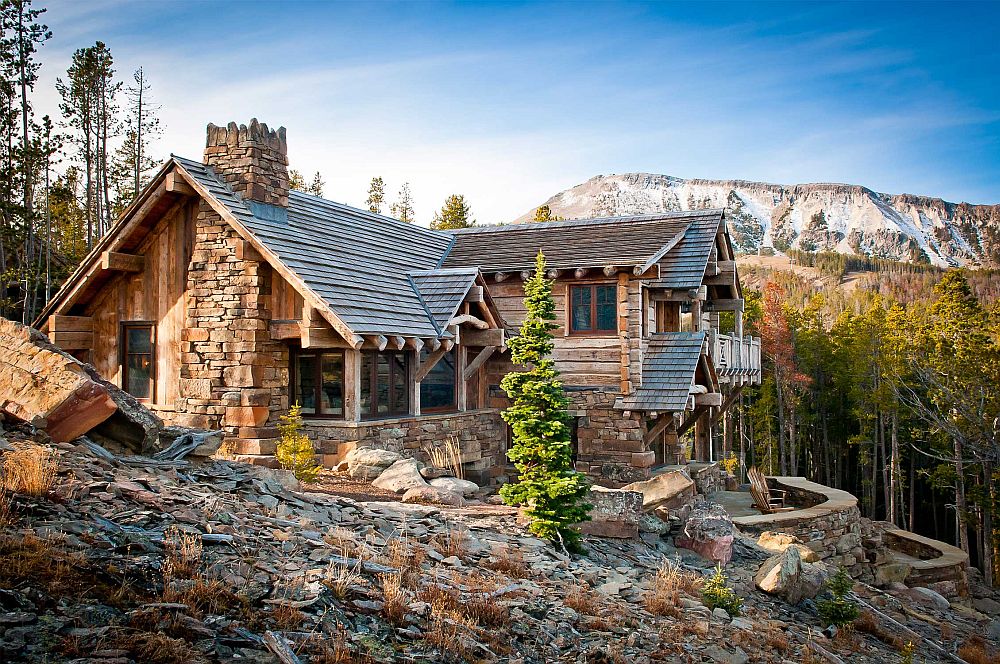 Anchored into a steep hillside, the lovely mountain home offers a perfect vantage point to take in the many sights and sounds outside, while its rough-hewn timber and stone structure showcases the very best of the local alpine home design. On the inside, the woodsy warmth takes over completely, and you are wrapped in a snug, warm blanket of rustic finishes, plush textures and quirky details that leave you spellbound. Crafted from locally sourced materials (along with reclaimed wood), the structure of Dancing Hearts feels like a natural extension of the panoramic, rocky scenery around it.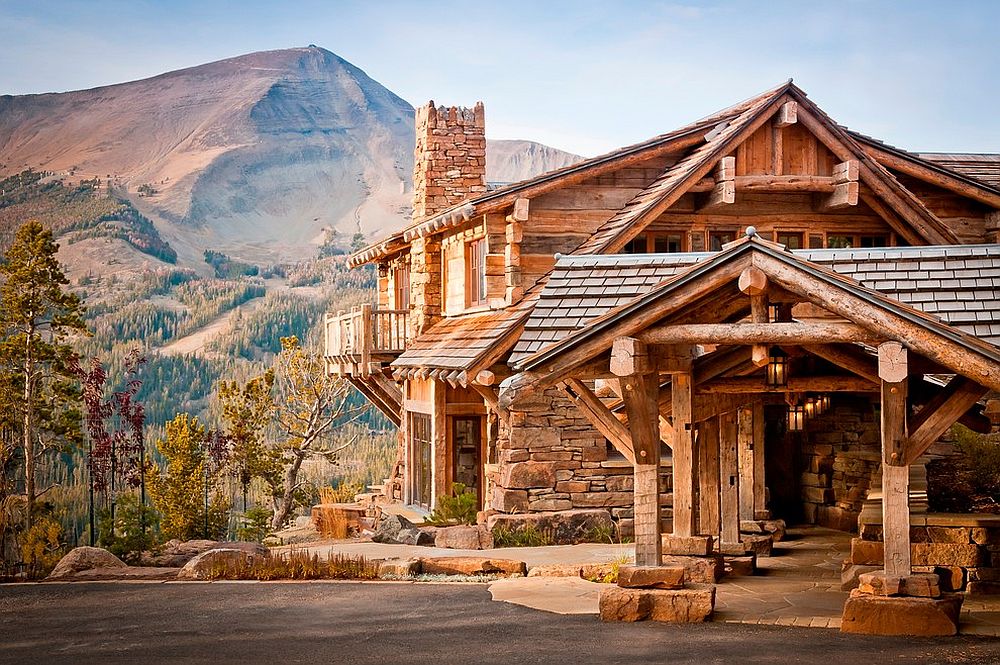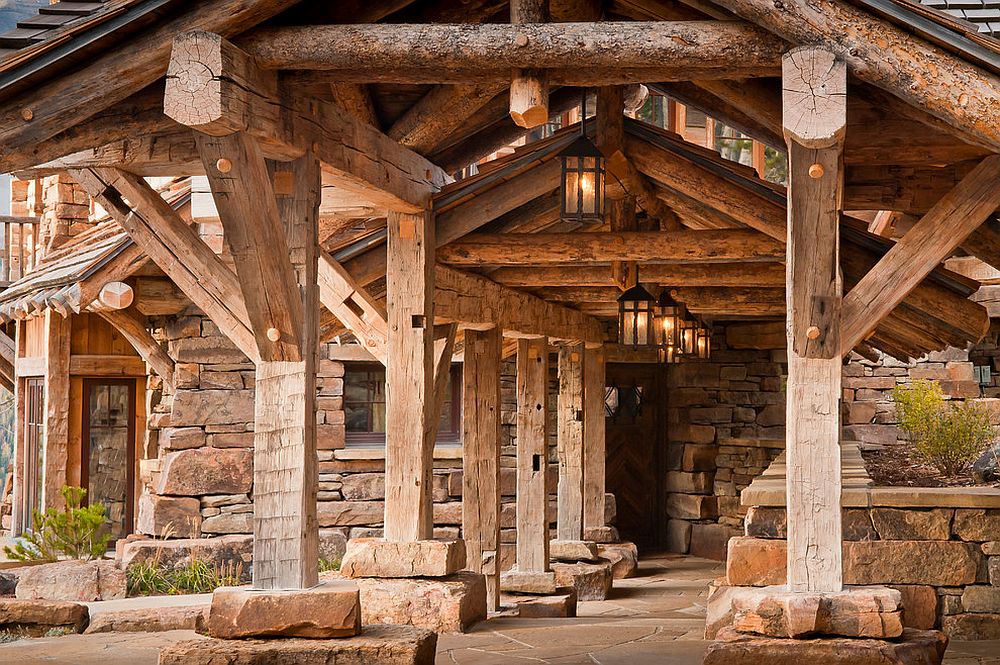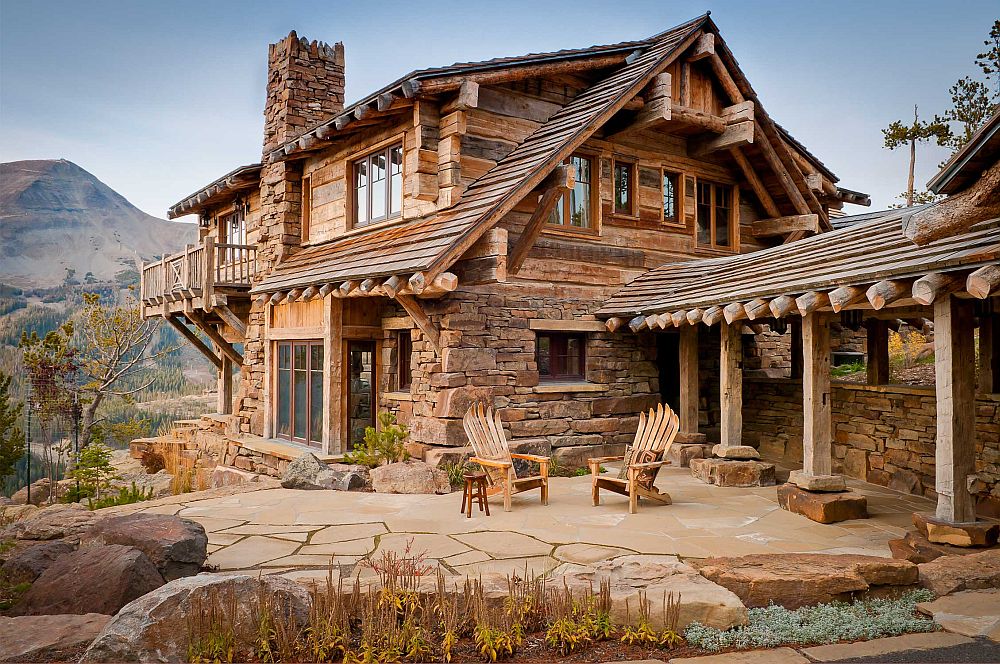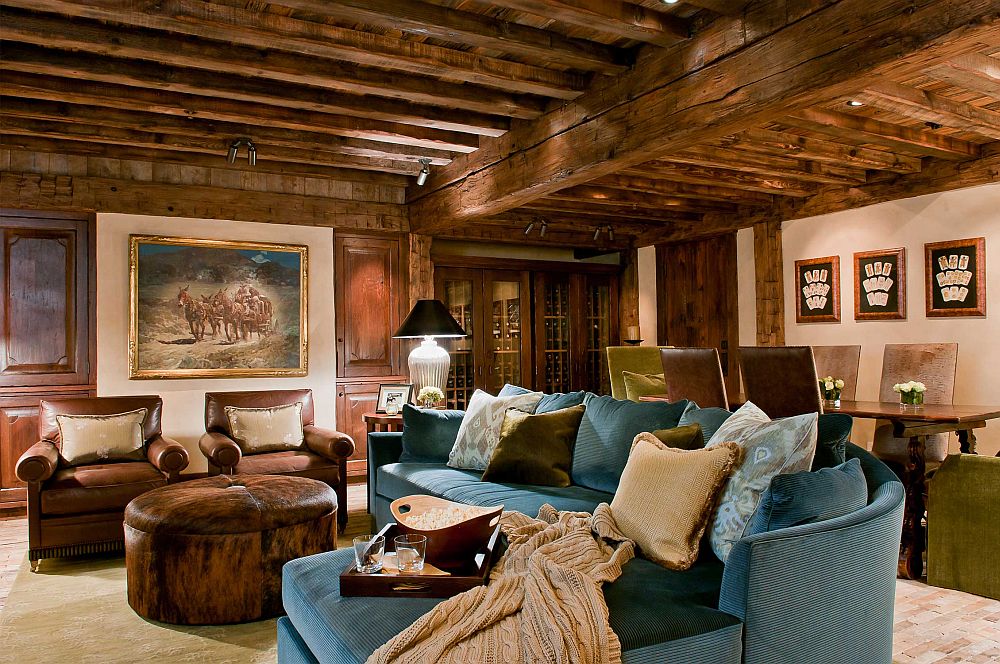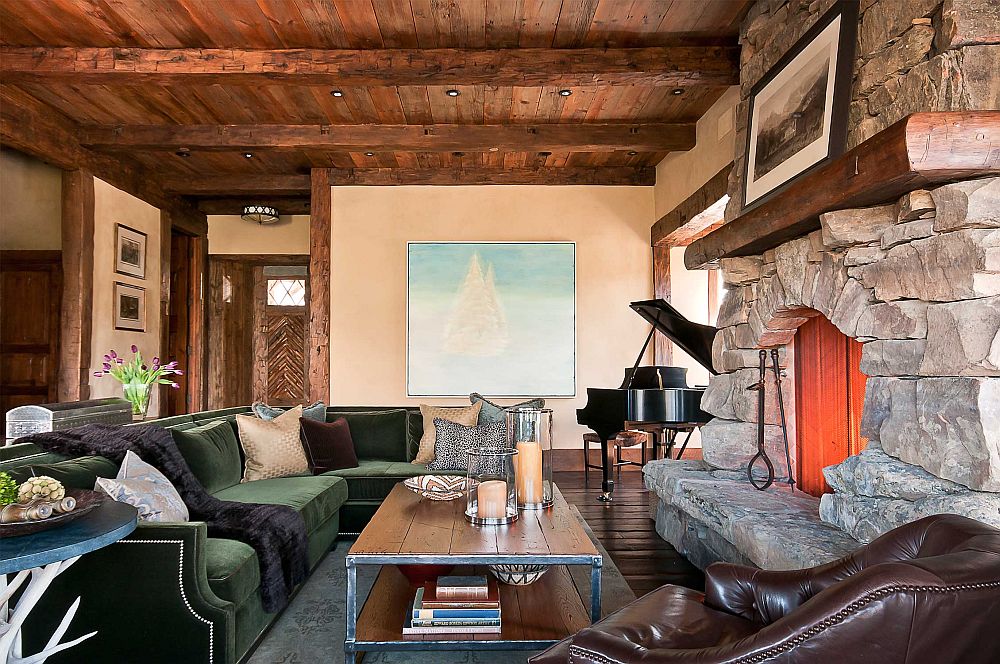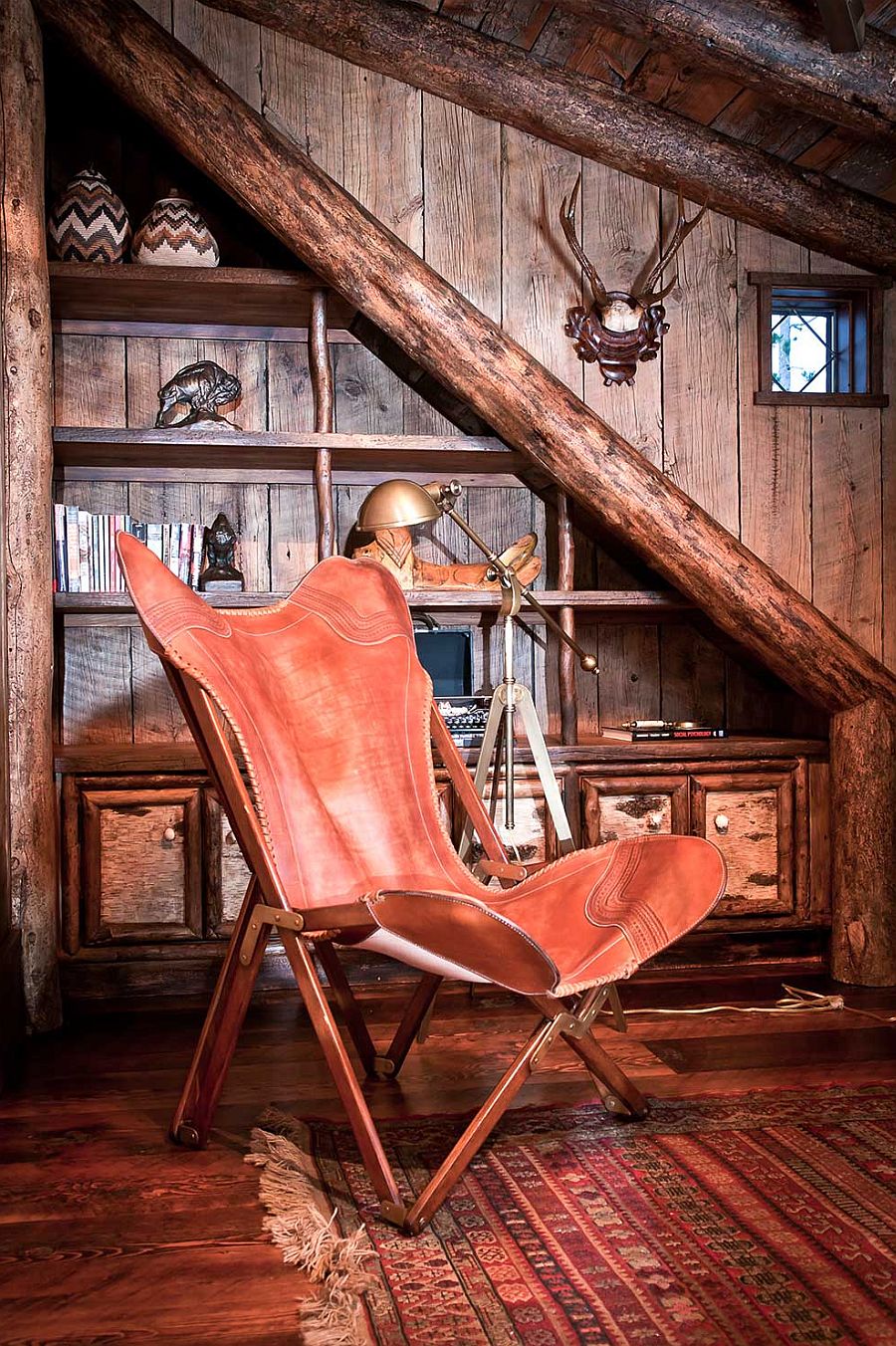 Custom cabinetry, specially crafted window seats in the bedrooms and living space, luxurious, country-style bathrooms and a kitchen with state-of-the-art appliances strike that elusive balance between cozy cabin style and modern functionality. A hint of color, roaring fireplaces and mesmerizing views complete this hypnotic retreat.