Knowing the particular decor style to choose from can be a problem for many people. There's usually no wrong or right answer, but be sure that rustic farmhouse style is a timeless one. It's sure to stay for many seasons and the pieces are usually low-maintenance. Here, we're talking about earth tones, aged brick, repurposed items, worn-out wood, and other inspiring decor pieces. It usually takes time to put it all together but for a lovely rustic farmhouse porch decor, you'll give it all it takes. These decor ideas will inspire you and help you put pieces together faster and more cohesively.
DIY Window Frame and Wreath

With rustic decor, there is usually a lot of recycling and repurposing done. An old window frame can be a very useful decor piece. The more aged it looks, the better it is. To make it look less plain, a flower wreath will do the trick.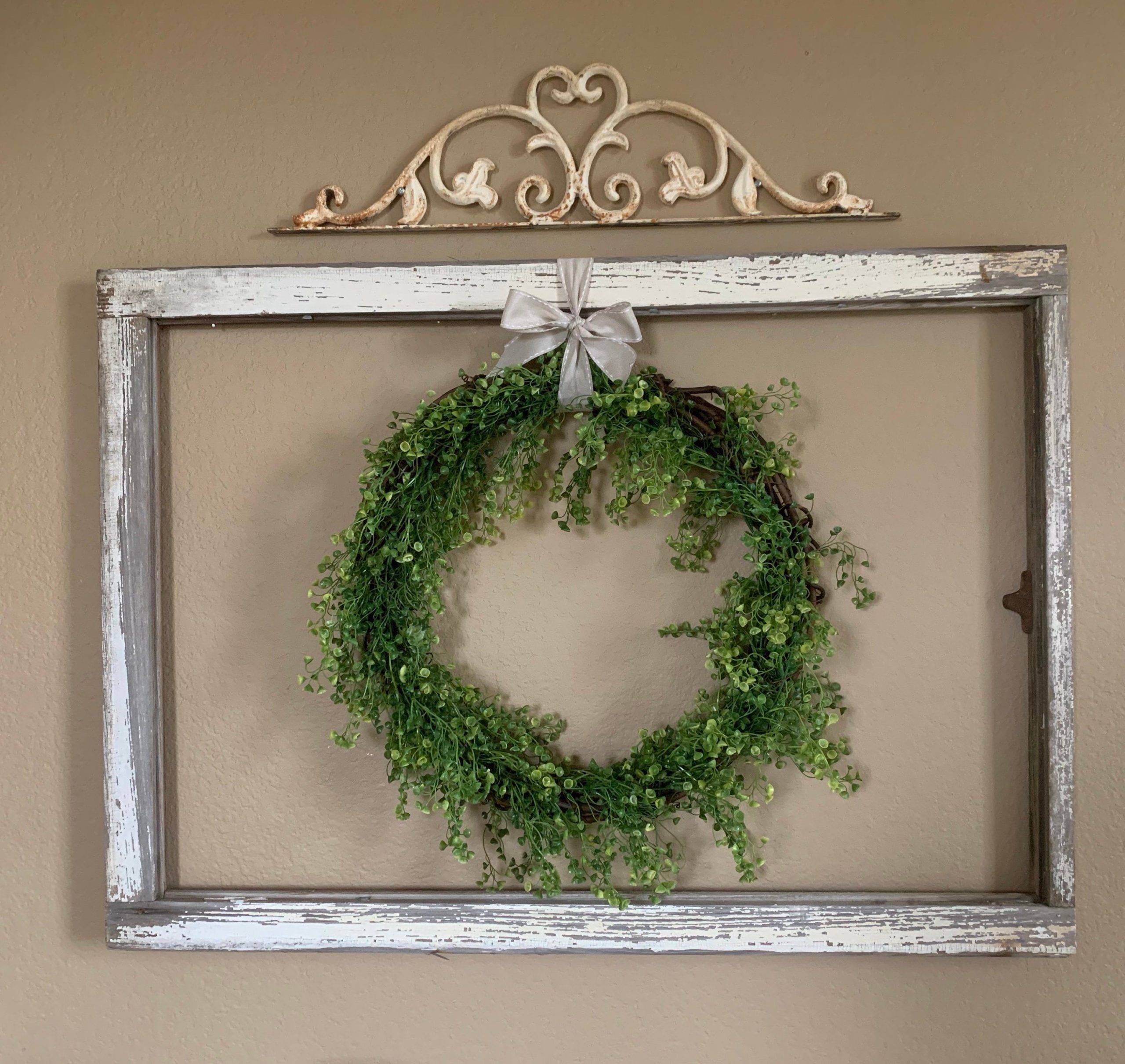 Wooden Welcome Sign with Planter

A welcome sign on a porch is not an unusual sight. It is more expected than not. To achieve your desired look, you must know that wood is an important element in any rustic-styled space. The more rugged and natural the wood looks, the better it will fit in with the dream look. The words on the sign can be handwritten with paint. With this decor style, rugged looks are the order so the handwriting doesn't have to be perfect. Attached to the wooden sign is a planter with beautiful colorful flowers. This makes the sign much more welcoming and can also add to the scent of your porch.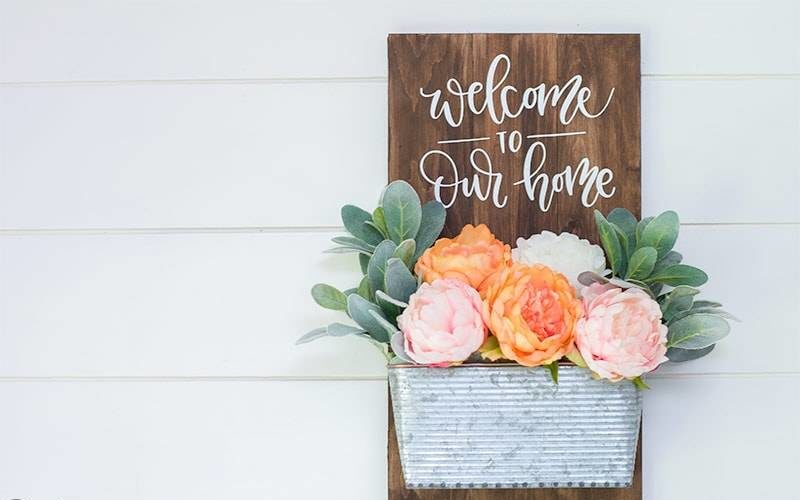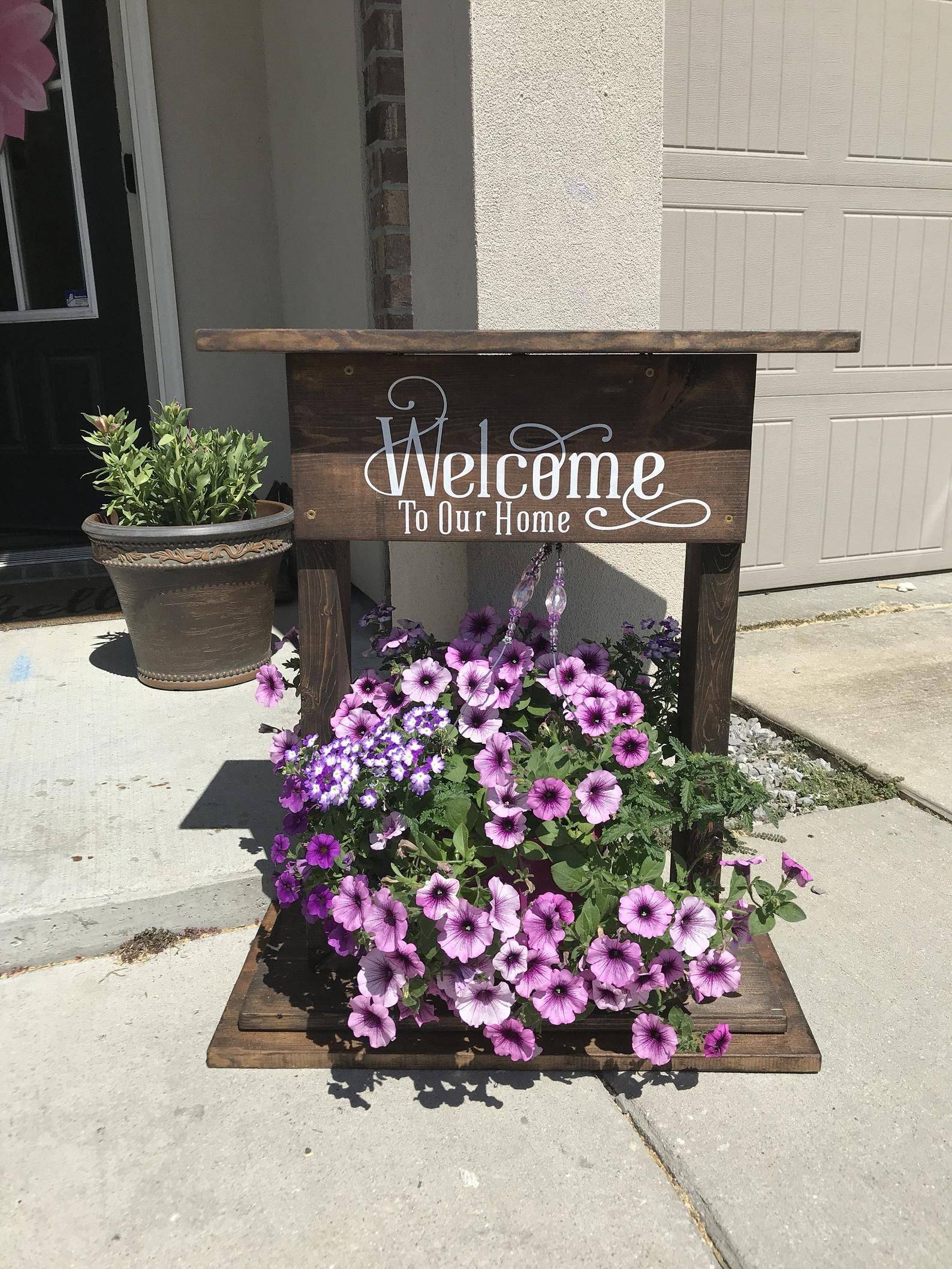 Woven Porch Furnishing and Crate Table

Turning your porch into a living space is a great idea especially when it's in time for summer. Arrange some chairs covered with woven fabric and get a cheap crate to be used as a table. The earth tones of the chair and that of the crate will make a good color scheme for the rustic farmhouse style.
RELATED: DIY Your Own Wooden Crates With Decoist's How-To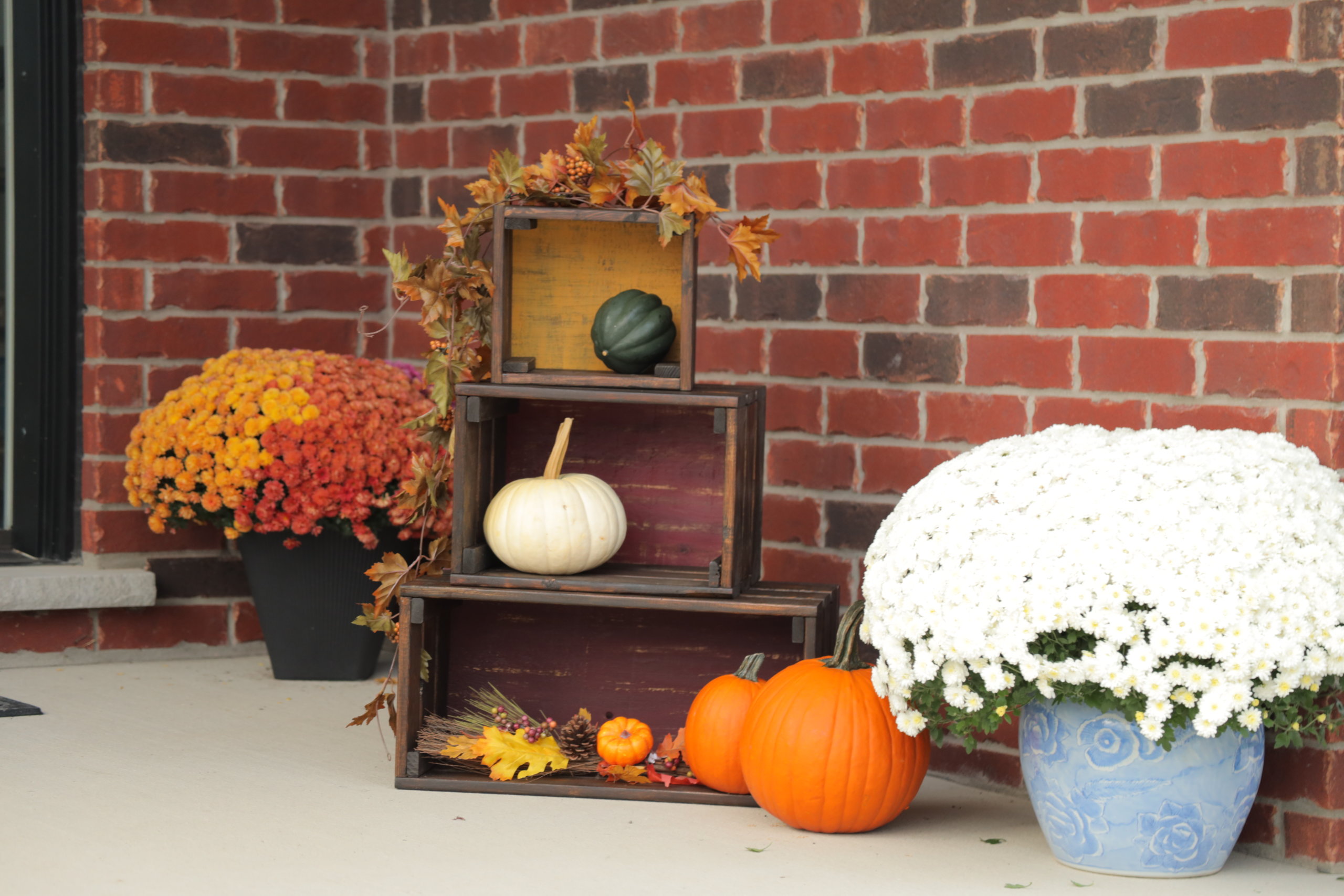 Rustic Filing Cabinet and Planter Pulley Decor

An aged wooden cabinet, whether it is made of wood or metal can be repurposed and used for many things on your porch. It can be used as outdoor storage for shoes and some gardening materials. It can also be used as a planter or flower pot holder.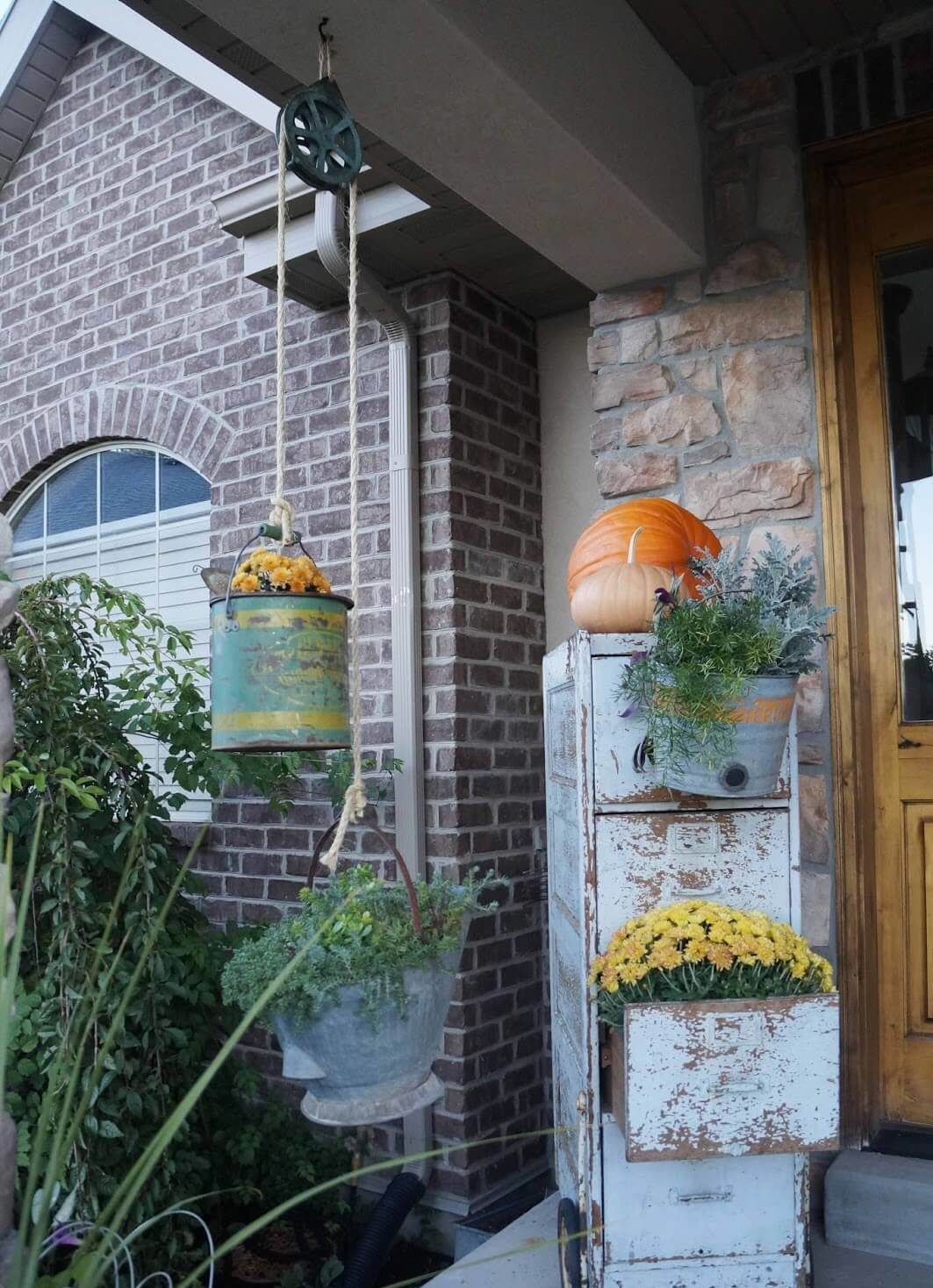 5. Vintage Cart Gardening Display

You can add a garden display to your porch using an old cart. You'll need to have several different potted plants handy. It will serve as nature's corner and if some of the flowers are sweet-smelling, add a nice scent to it.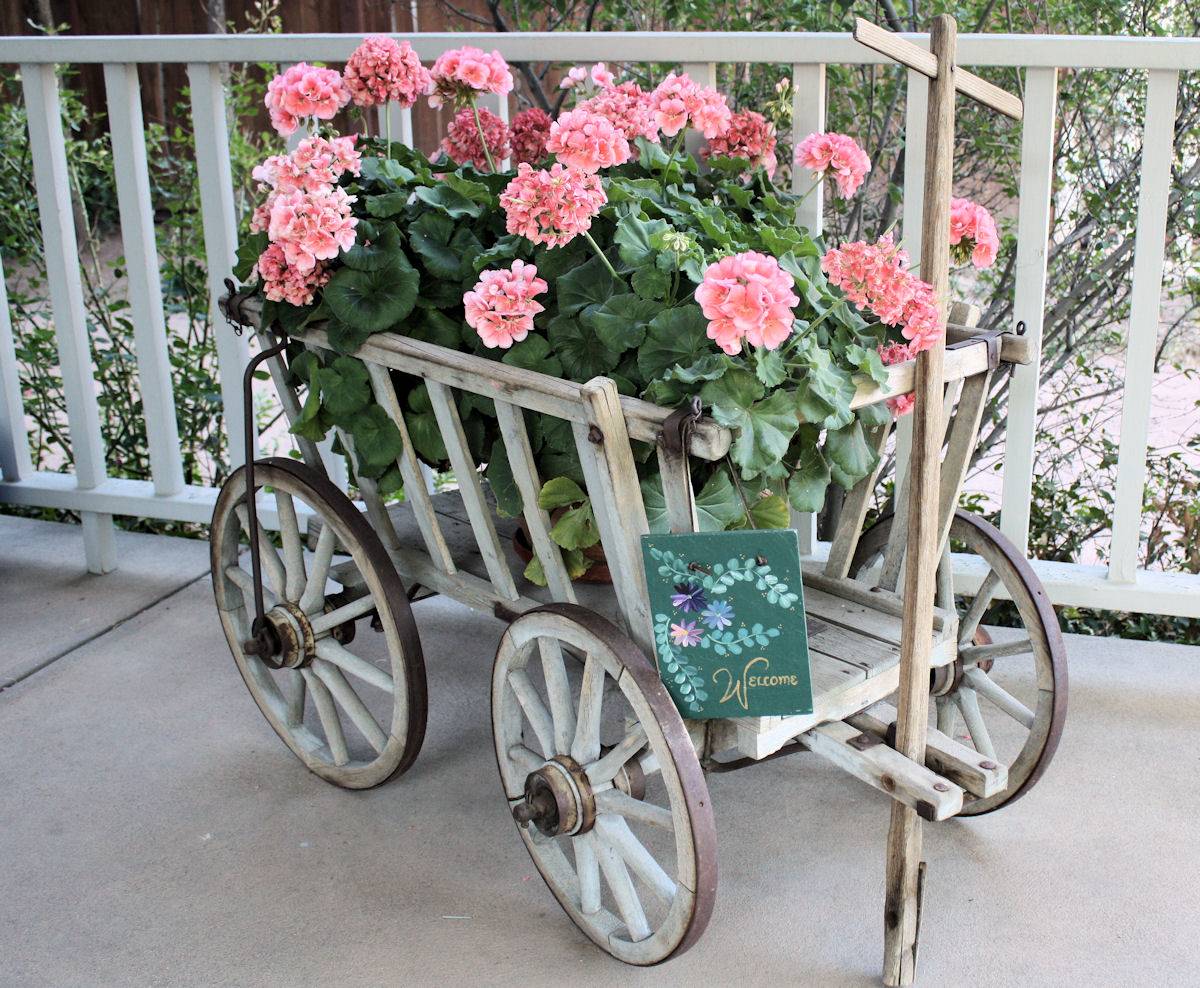 Rustic Plant Pot

This is an easy rustic farmhouse porch decor idea to apply. All you need to do is get a rustic plant pot and plant your favorite outdoor flower. You can make a DIY rustic planter or take the easier route by buying one. There are several types available ranging from aged stone pots to distressed wood planters and even rustic terracotta pots.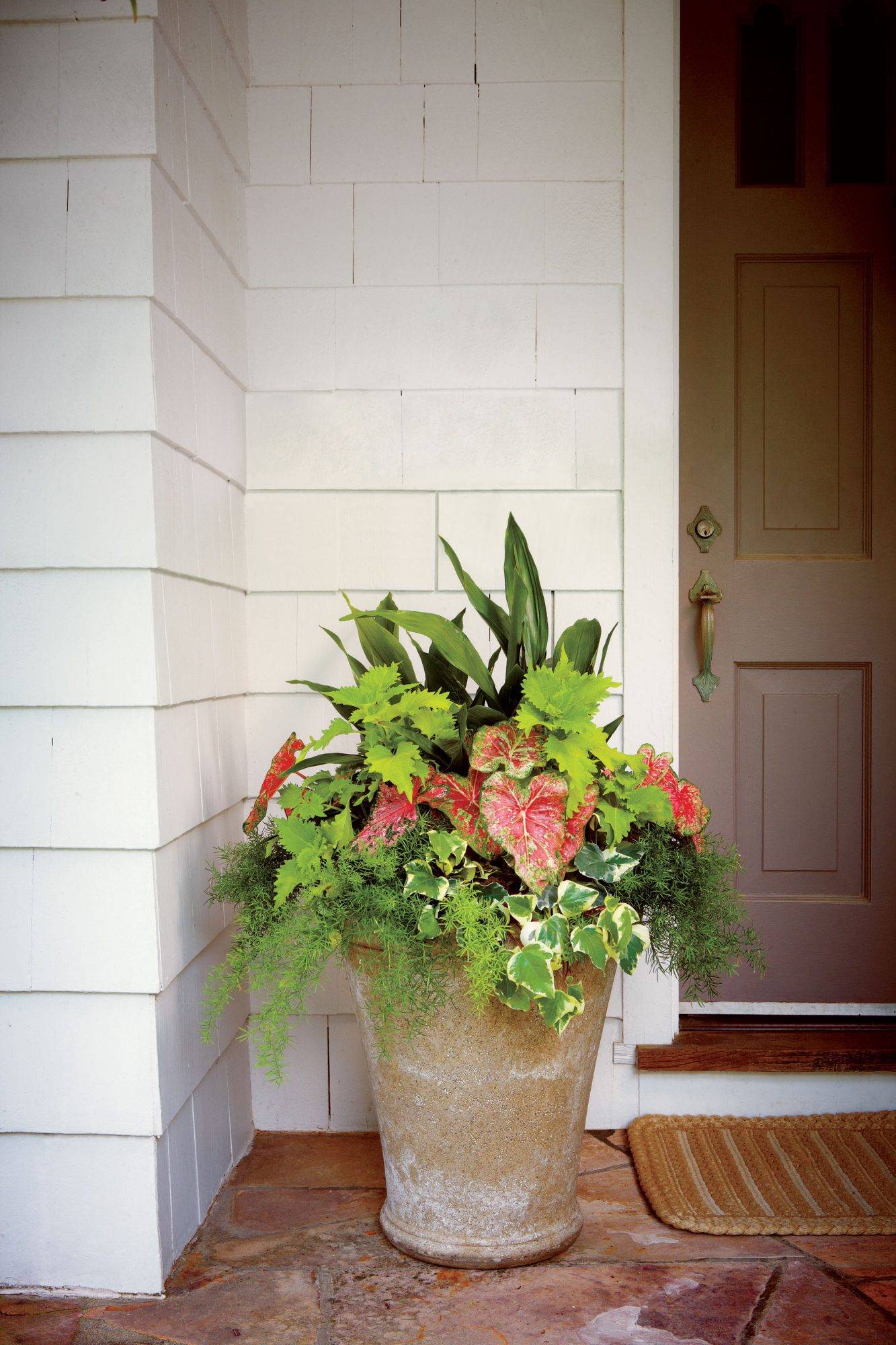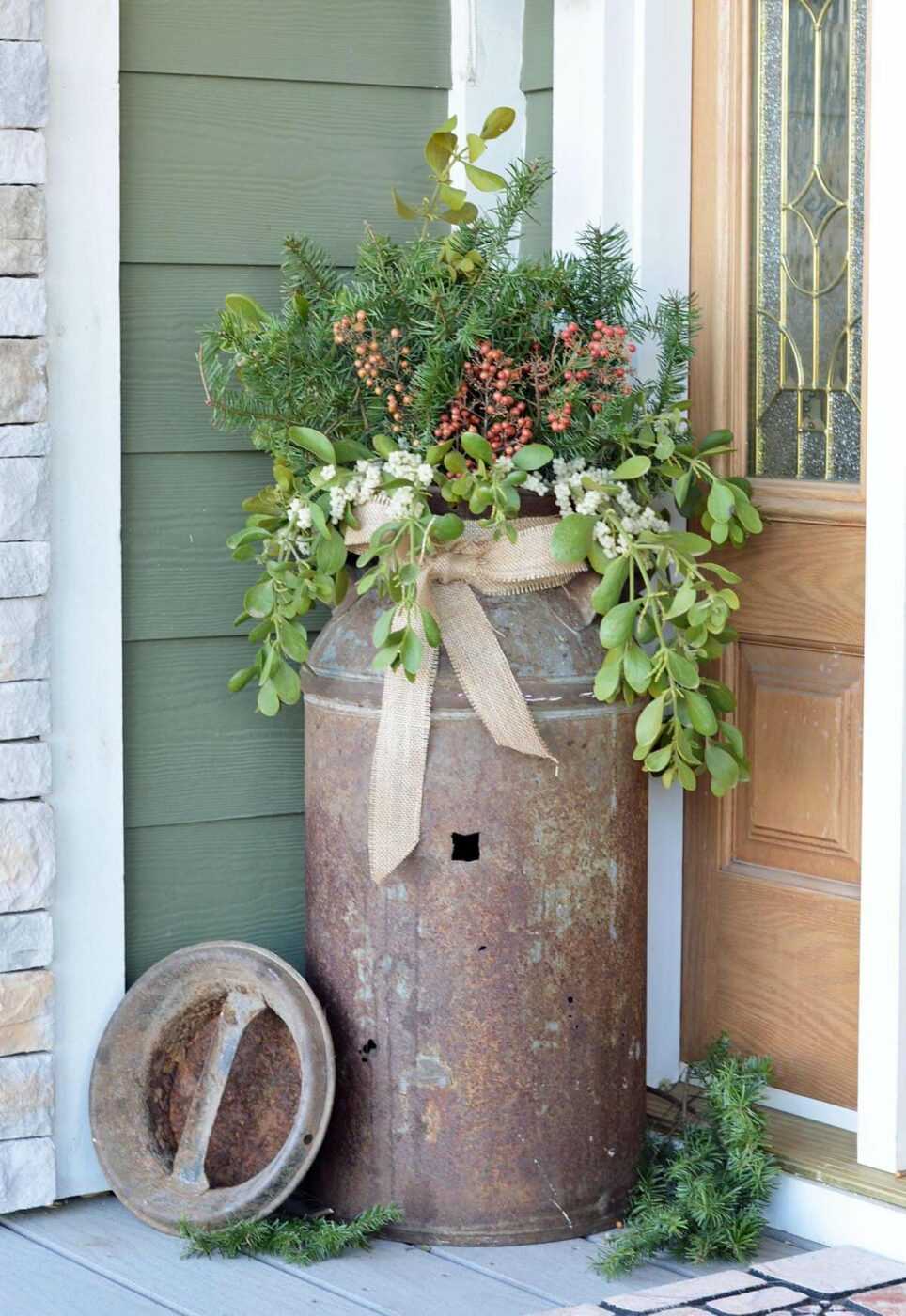 Antique Wooden Bench with Earth Toned Pillows

If you're going to spend time and money styling your porch, you might as well design it in such a way you can spend a lot of time there. A wooden comfortable bench doesn't sound like a bad idea. The bench can be made from distressed wood or painted white as is one of the standard rustic colors. With rustic decor pieces, the texture is important and that applies to fabrics. The pillows can be made with burlap fabric which usually has an earth tone color and is the right texture.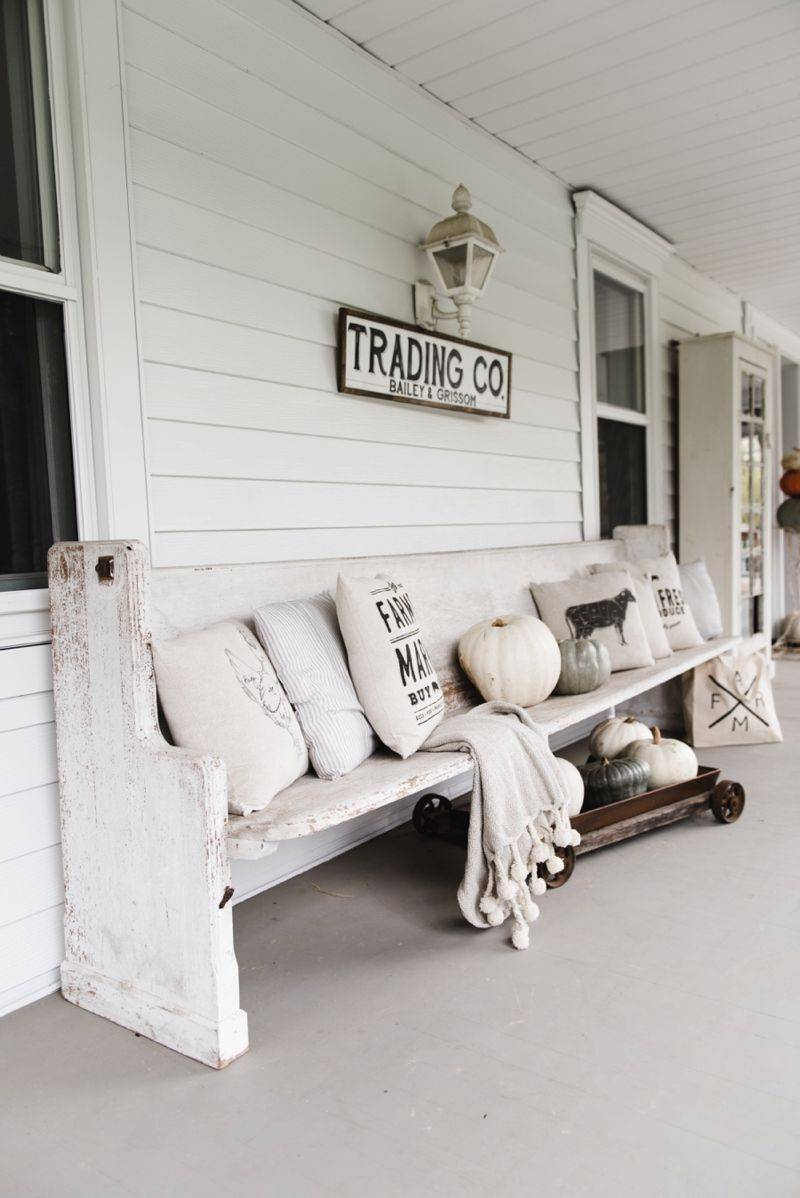 Repurposed Metal Bucket Flower Pot

Being an environmentally conscious person is something to be proud of and if you've never actively done something in this regard, this is your chance. We all have old metal buckets lying in our sheds or somewhere deep inside the storeroom. It's great you have not thrown it out as it can be repurposed and used as a flowerpot. Both big and small buckets can be used.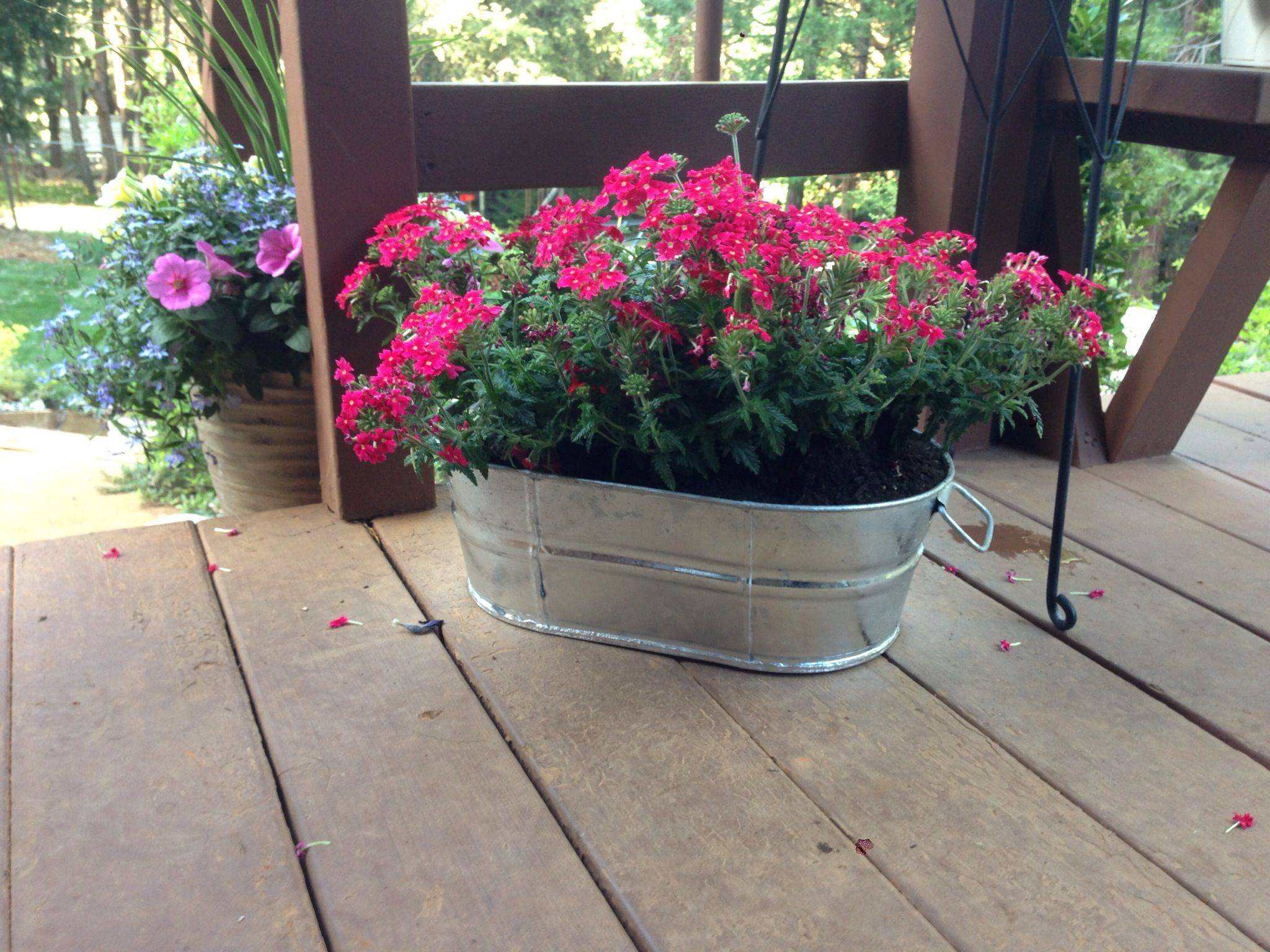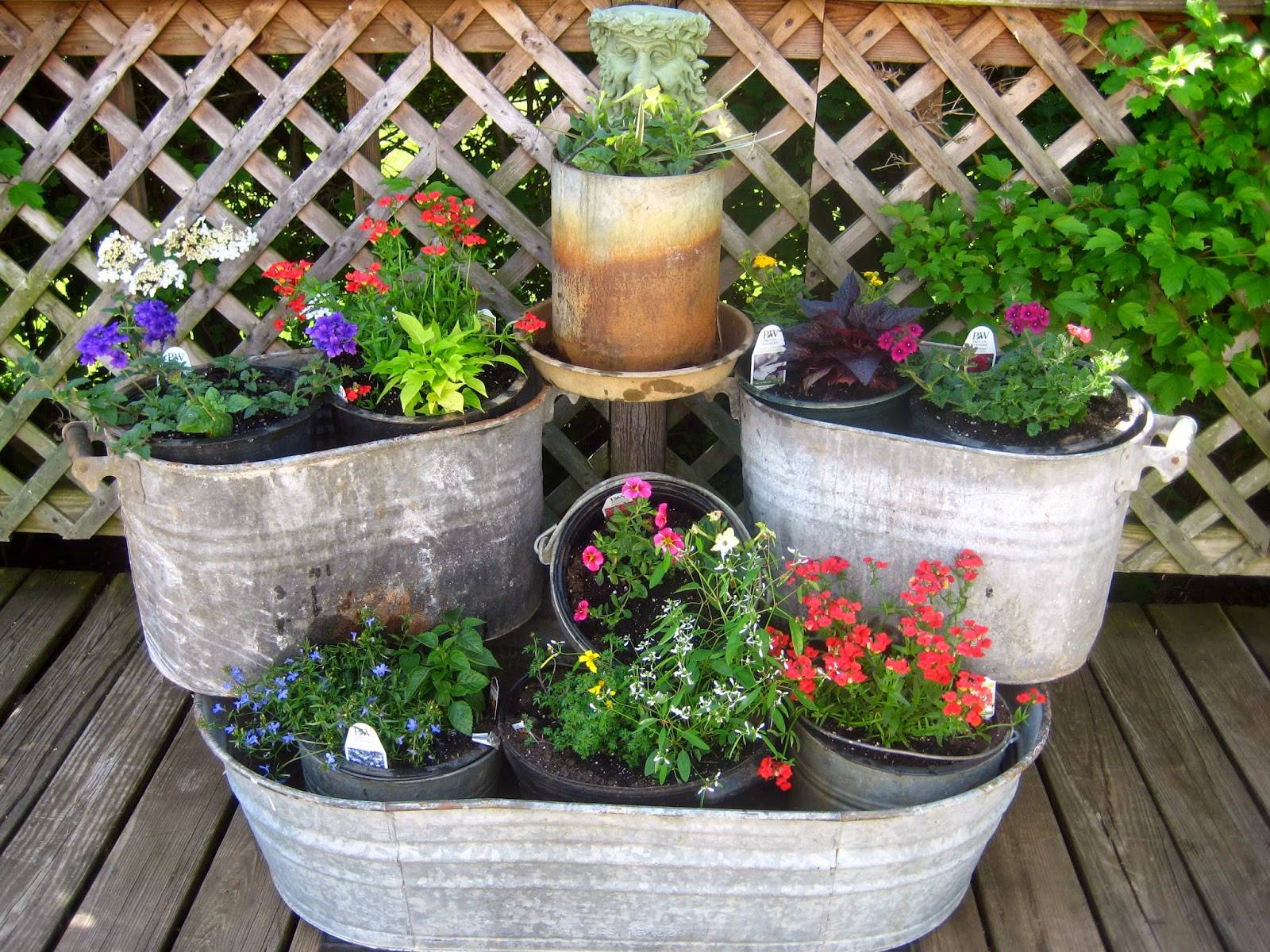 White Painted Porch Swing Bed

Nothing beats a cool morning sipping a cup of coffee on your porch or maybe a starry night relaxing outdoors and enjoying the fresh air. You can have that in the serene setting you've designed. You can either buy a porch swing or build your own. It does require a bit of knowledge to build and the cost will depend on the kind of wood you choose to use. After building, be sure to paint it white. It will be a welcoming sight even for your guest and extra seating.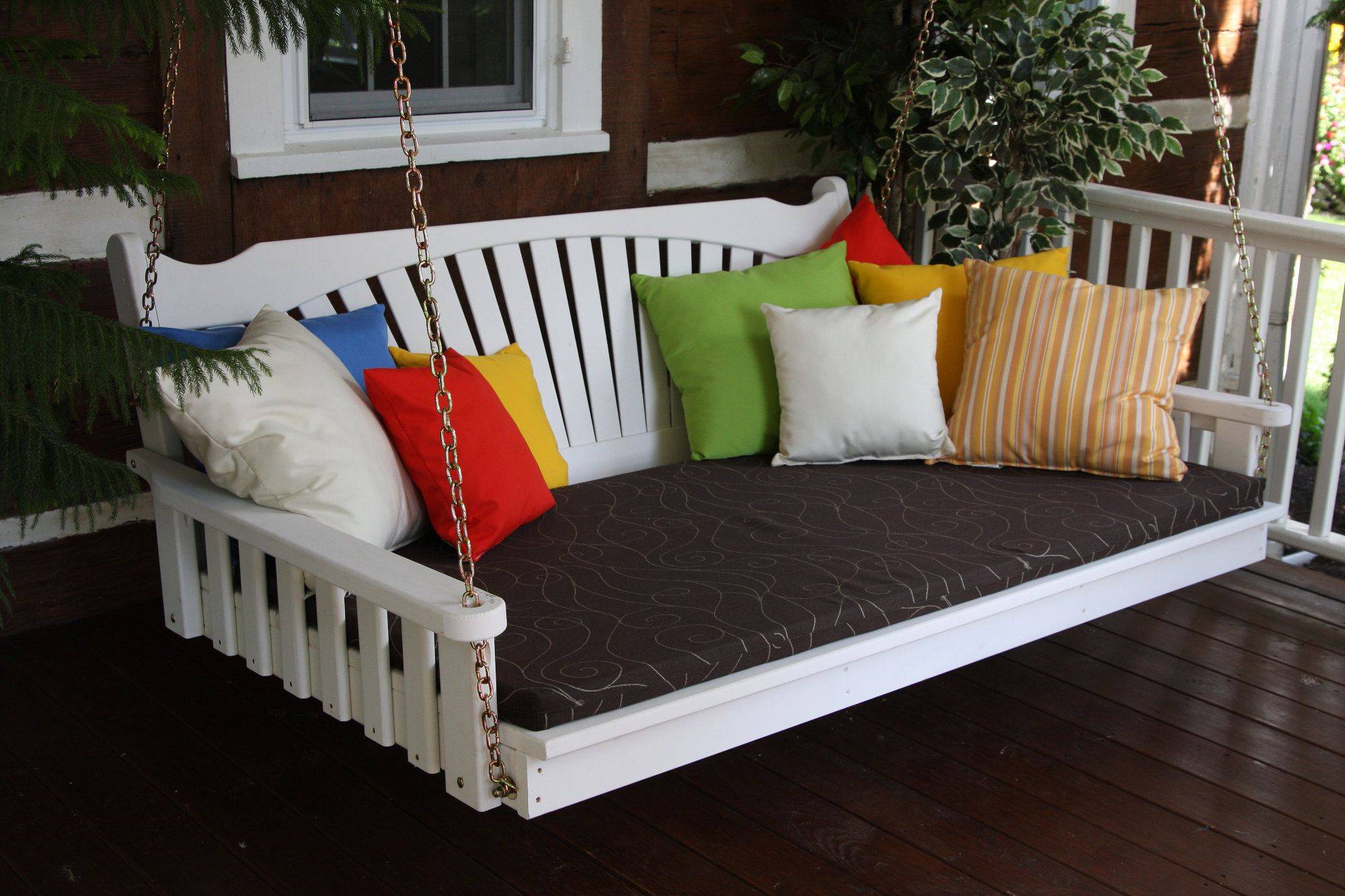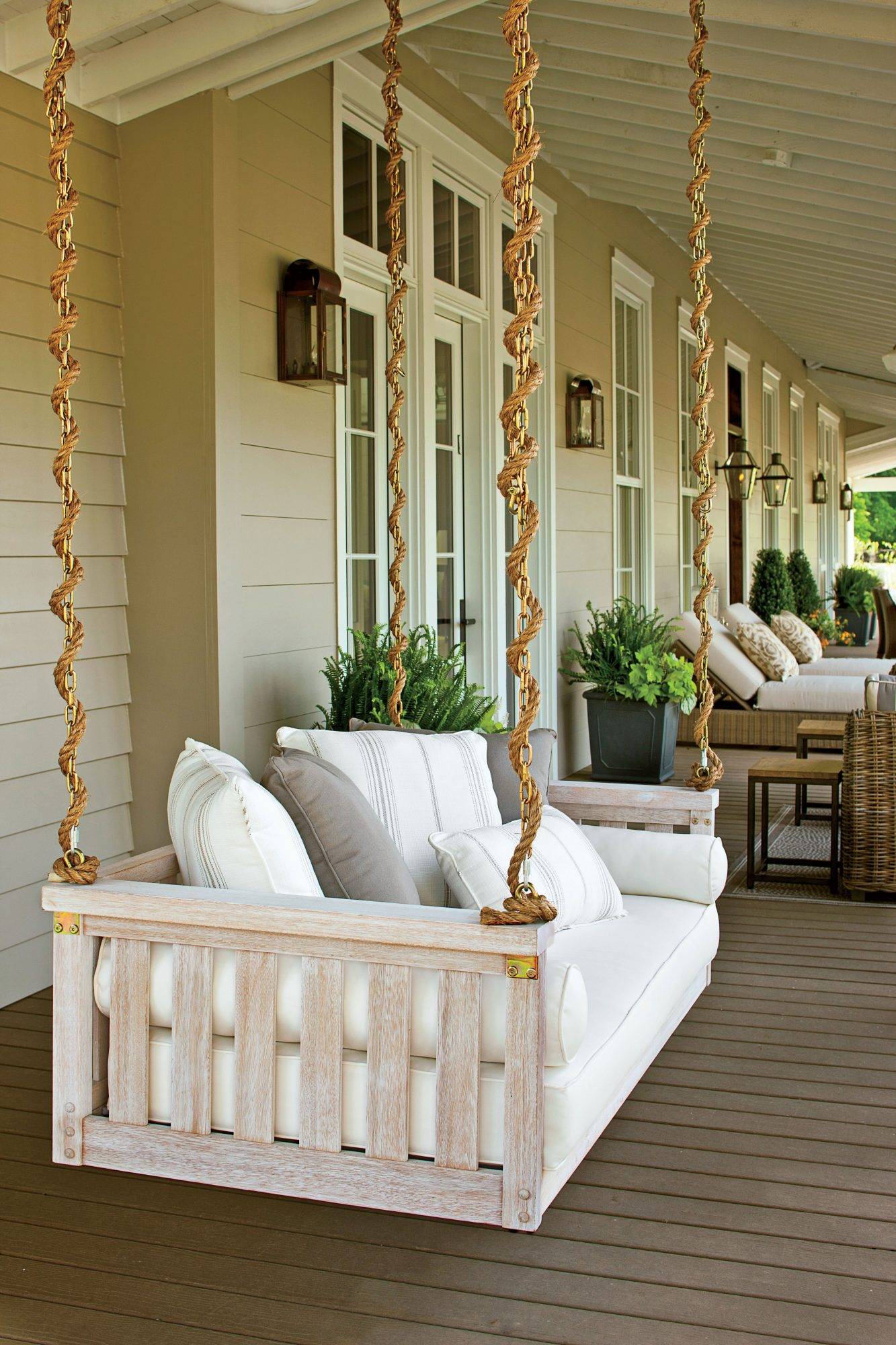 Hand-Painted Doormat

A doormat is a common decor on porches. You most likely have one so you can make it fit into the design style you want. The benefit of a hand-painted mat is that it is most likely woven and you painting a welcome greeting will make it personalized.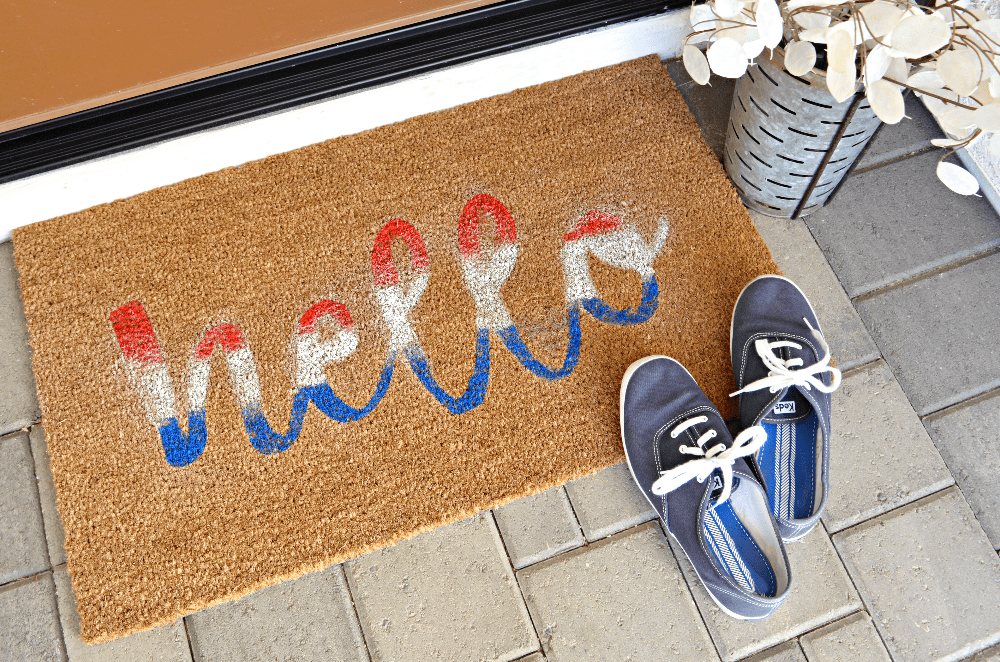 DIY Birch Ladder

This is a simple DIY project you can complete in a couple of minutes. You can get faux birch logs from your craft store and other materials like glue and jute rope. Once it is done, you can have it rest against your front wall. You can use it to hold decorations or a welcome sign.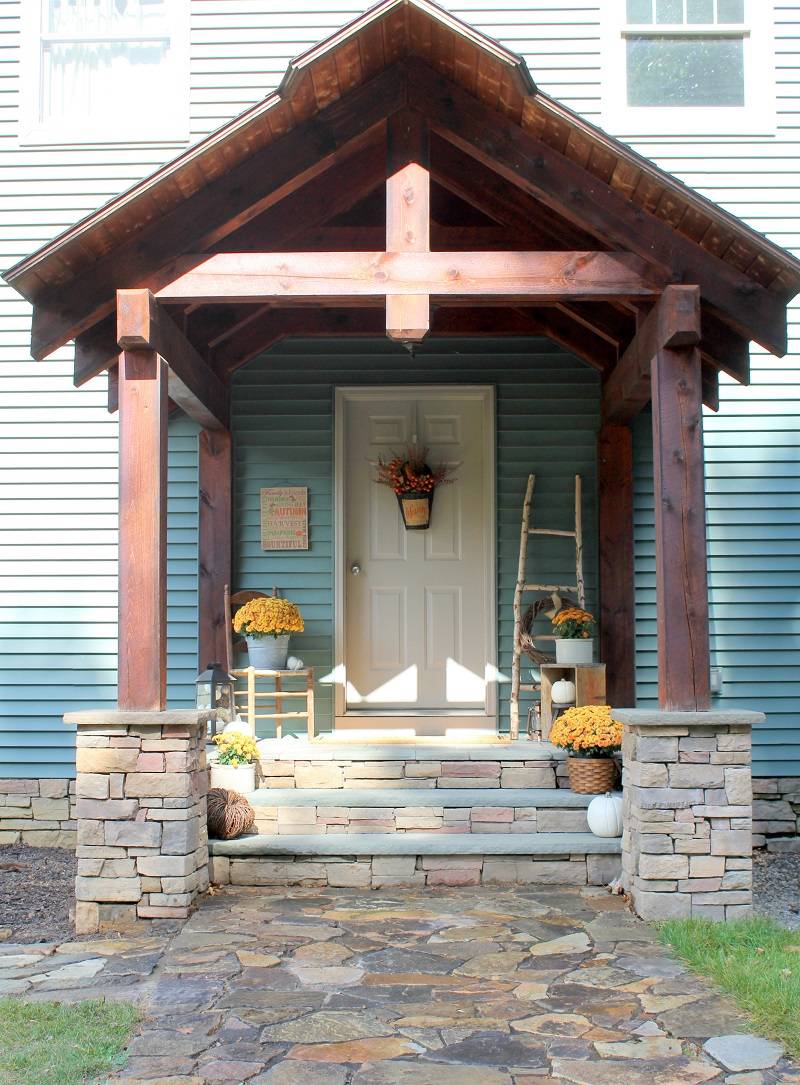 Rustic style will never go out of style. It is one of those decor styles that you can keep season after season. It's also usually not expensive to pull off as it involves a lot of repurposing and very few high-end items. With the items mentioned in this post, you should now be able to pull off rustic farmhouse porch decor on your own. Don't be afraid to try out these ideas and you can certainly add your twist to them.