Fire pits are a great extension of the living room and the kitchen that makes a charming family lounging area. Whether you have a vast expanse of a yard or a diminutively small one, the fire pit area ideas are endless. You can build an inground or aboveground one or maybe settle for portable fire pits. Whatever you put around it – seats, decors, even the fire pit design itself – also matters. It makes the place more livable, comfortable, and entertaining.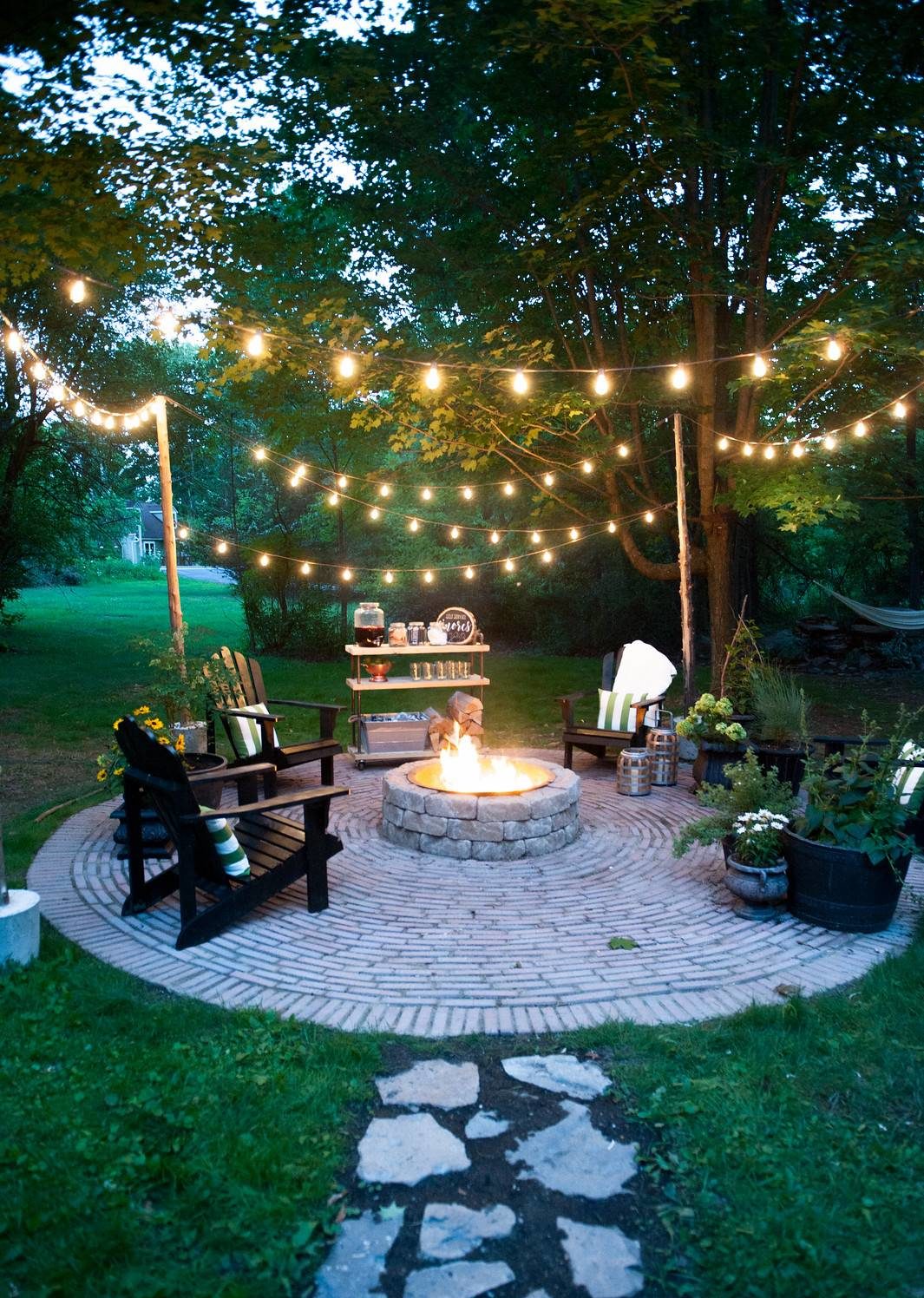 But before you start digging and setting up your backyard fire pit, it pays to ask about local restrictions. Some states and cities allow recreational fires, but there are local housing associations that do not; for safety purposes. So check with your local authorities beforehand. After legally understanding the limitations, it is now time to light up your nights with these cool fire pit ideas.
15 Cool (and Hot) Fire Pit Area Ideas
Engrave a Warning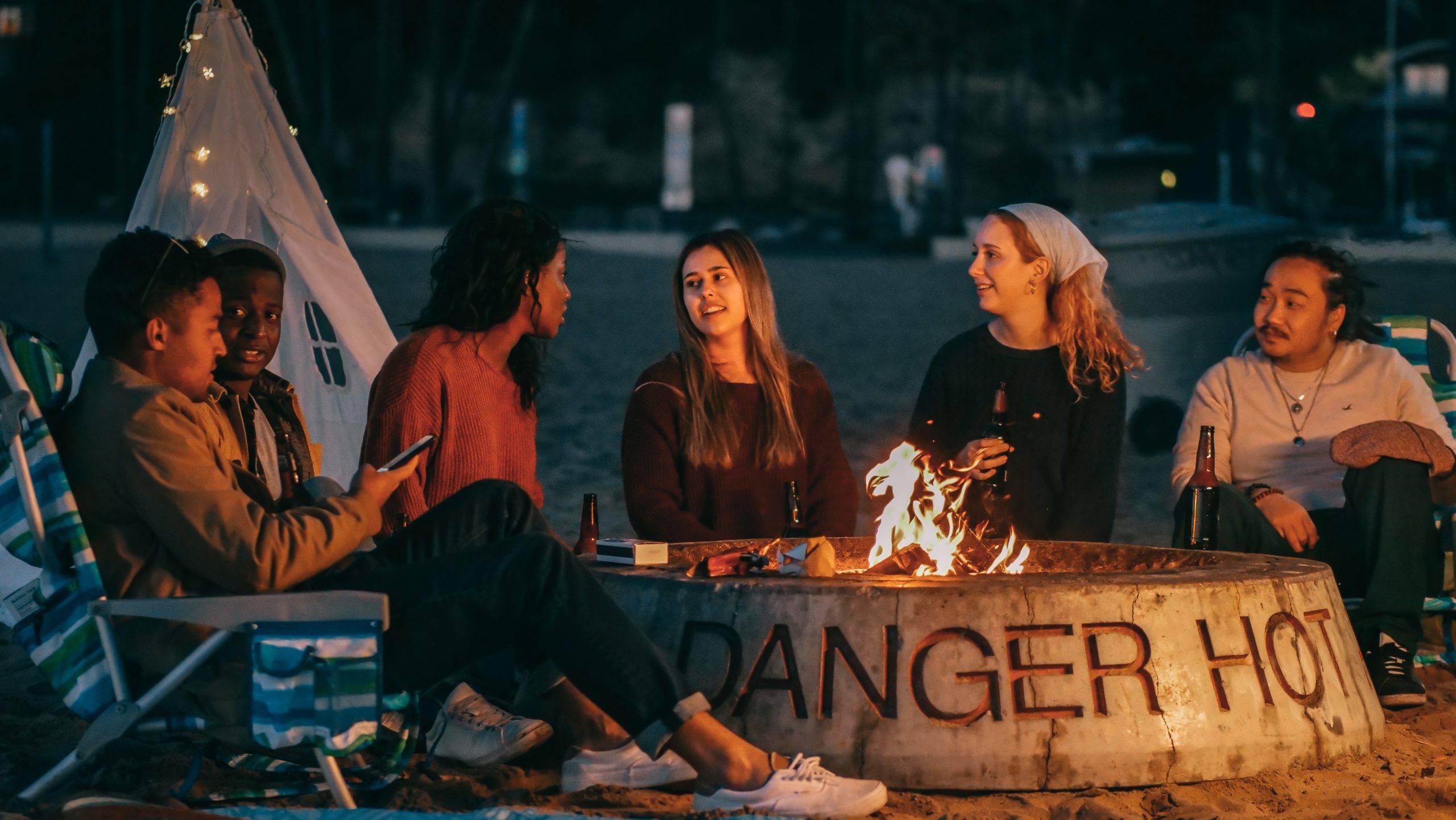 This awesome beach and outdoor fire pit include a meticulous warning on its surface. The engraves add subtle detail and do so with attentive functionality. While you idle around, the design will keep a mindful caution to keep your hands off the hot ashes. You will likely find fire pit area ideas like this in public and open settings. But it is also one hot idea to consider for backyard fire pits.
A Cutesy Flaming Sphere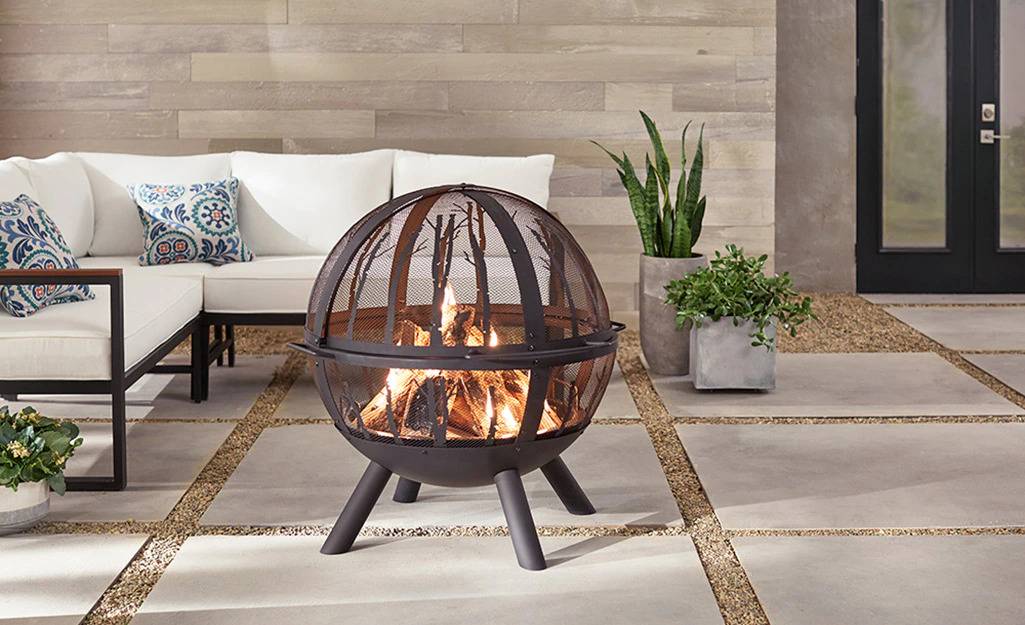 If you want to make a striking statement on your patio, decorative fire pits are the way to go. This flaming sphere is among the most popular fire pit area ideas that convey an aesthetic and functional delight. It will not only light up your night but also lightens up the entire mood with added sensuality.
The Vintage Illusion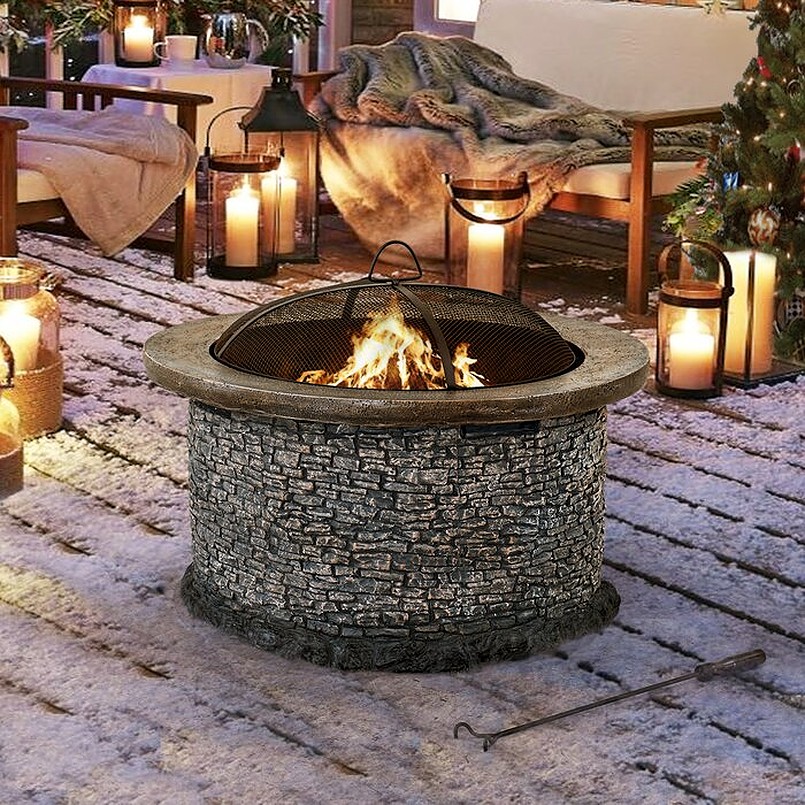 Brick and stones are classic types of fire pits that have a ring of age-old tradition in them. It is famous mostly for the cameo of marshmallows and skewers on the side. Vintage fire pit area ideas are timeless reminiscences of the good old days. And they likely won't exit the stage because of their ageless curb appeal.
Adding a Contemporary Detail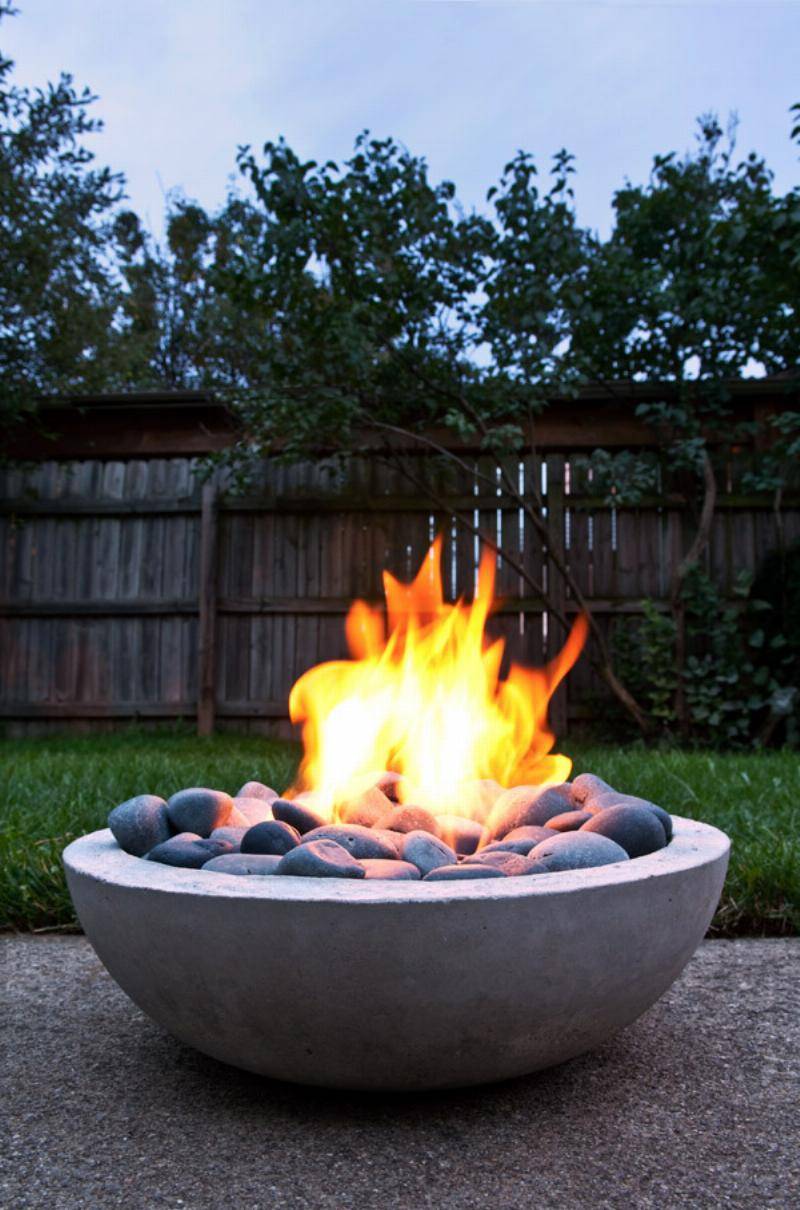 A sleek and smooth fire pit is one of the fabulous fire pit area ideas to consider. It plays up your garden view with seamless and stunning beauty. DIY concrete fire pits like this one have a nice profile to give your patio a striking personality. We got this fabulous DIY concrete firepit idea from ManMadeDIY.
Like a Campfire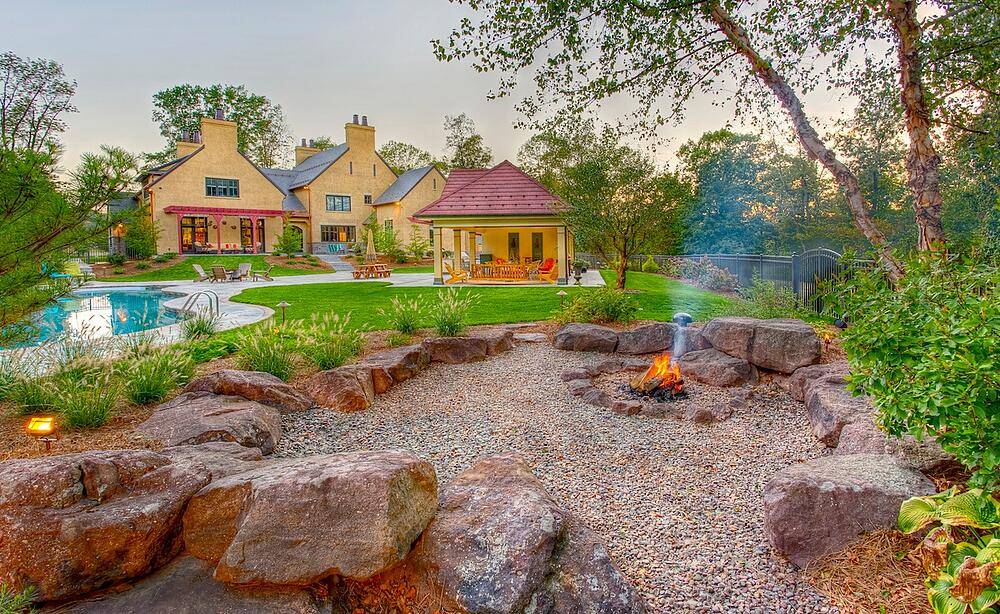 The abundance of space will not deter you from creating magnificent landscape arts and amazing fire pit area ideas. If you have an available surface, go on ahead and create a spotlight in your yard. Build an open fire pit and litter the ground with gravel both for aesthetic and safety. Rock boulders as seating options will also make the outdoor setting more ruggedly pleasing.
Warm Up the Place with Cozy Seating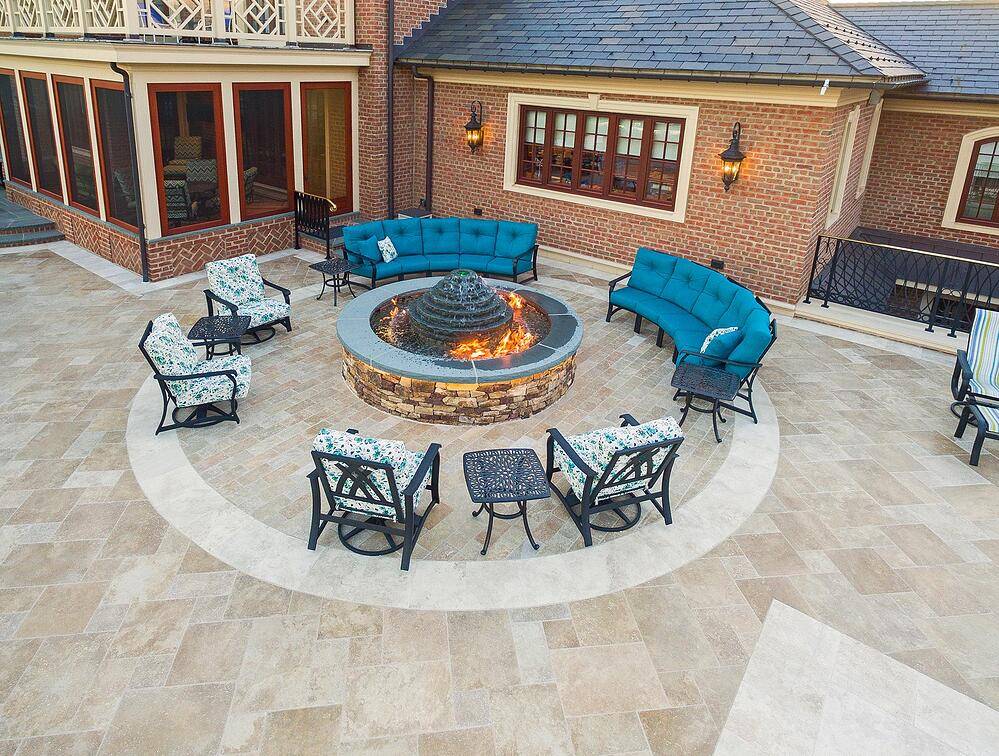 The outdoors are in no doubt the best place for little fun and relaxation with family and friends. That's why patio seat ideas are a nice addition for cultivating an approachable front (or back) lawn. Brick fire pits surrounded by comfy seats are charming fire pit area ideas for the patio. They will exude warmth and add a welcoming vibe to the yard.
Own a Backyard Fire Pit on a Budget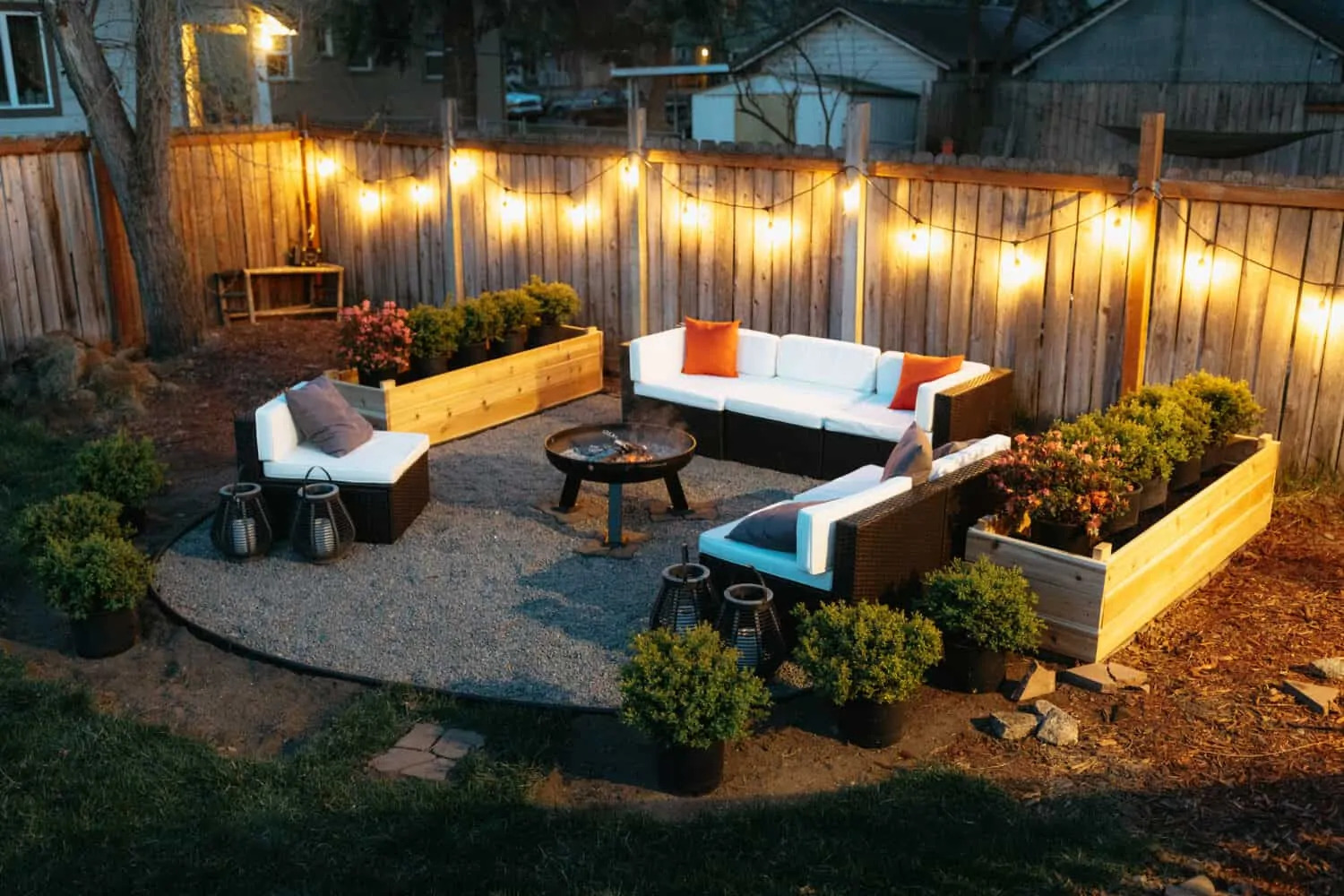 If you don't want to spend a fortune on posh fire pits, portable fire pits make a better alternative. This bowl fire pit flanked by plush seats and surrounded by flowers is a wholesome reprieve after a long day. String lights also turn it into a romantic getaway. Adding a lawn edging defines the space making it appear more private and special.
A Stylish Aboveground Fire Pit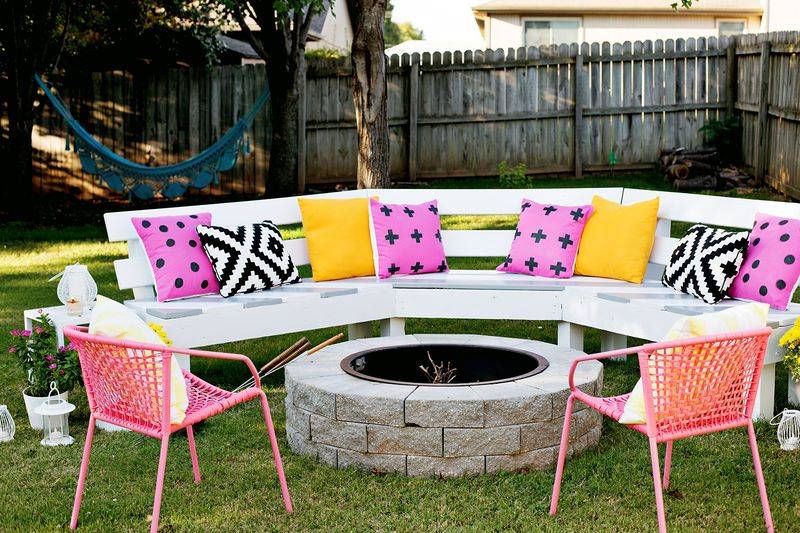 Dedicate a space for your fire pit that is also bursting in happy colors and has inclusive seating. This semi-circular bench, for example, will accommodate more people around the fire pit. The bright and colorful throw pillows also add life instantly to any lounging area. Then, you can add more chairs for a perfect and fun backyard retreat.
And How Do We Love Thee?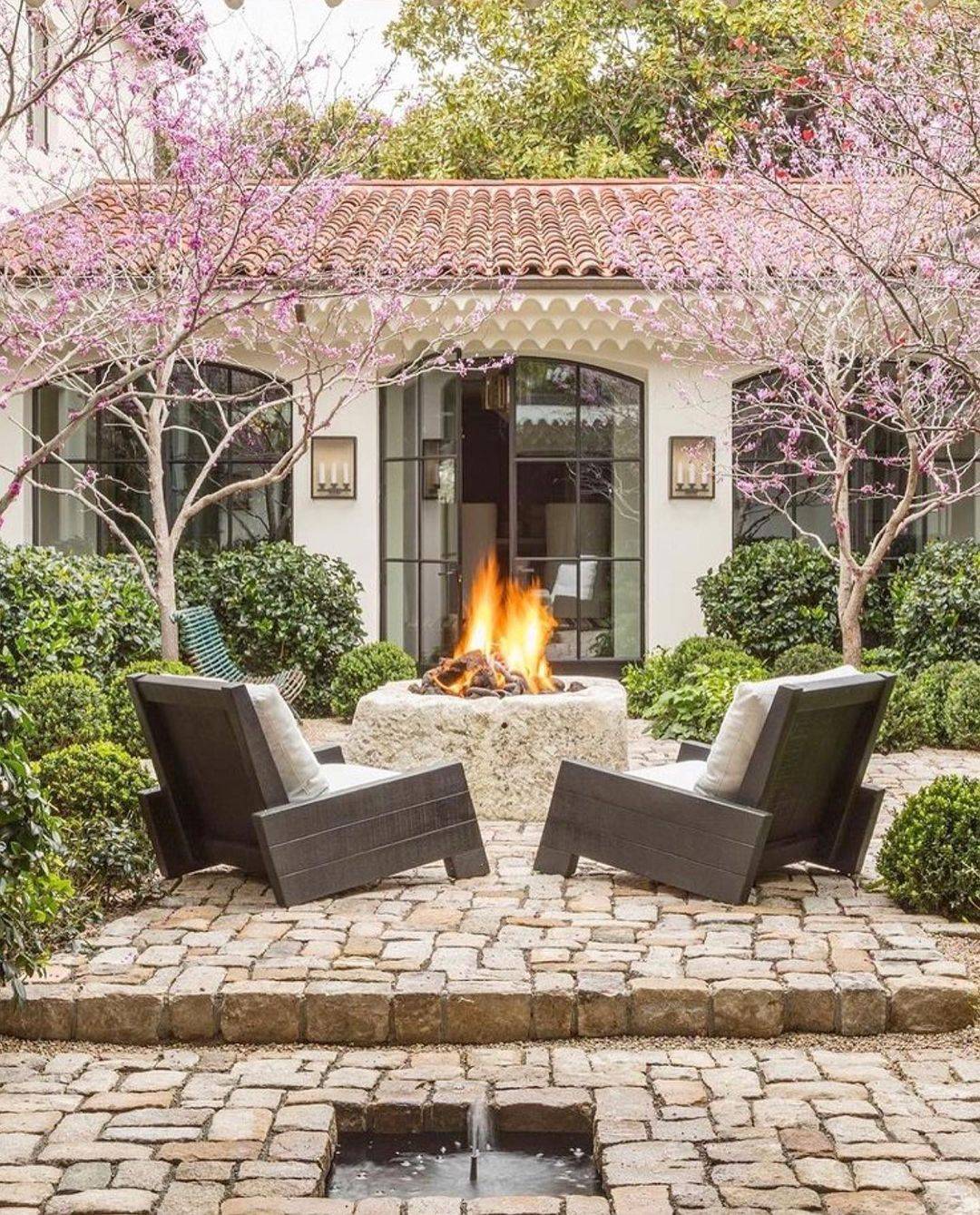 Oh, let us count the ways. The textured pavement and the raised fire pit that embraces the space with vintage tranquility? Or maybe the uniquely shaped chair that encompasses the old-time vibe of this recreational space? Or perhaps the surrounding plants and greenery that offers it a soft yet whimsy feel? These fire pit area ideas indeed have that strong sense of inclination to the good old rustic courtyard.
The Sunken Fire Garden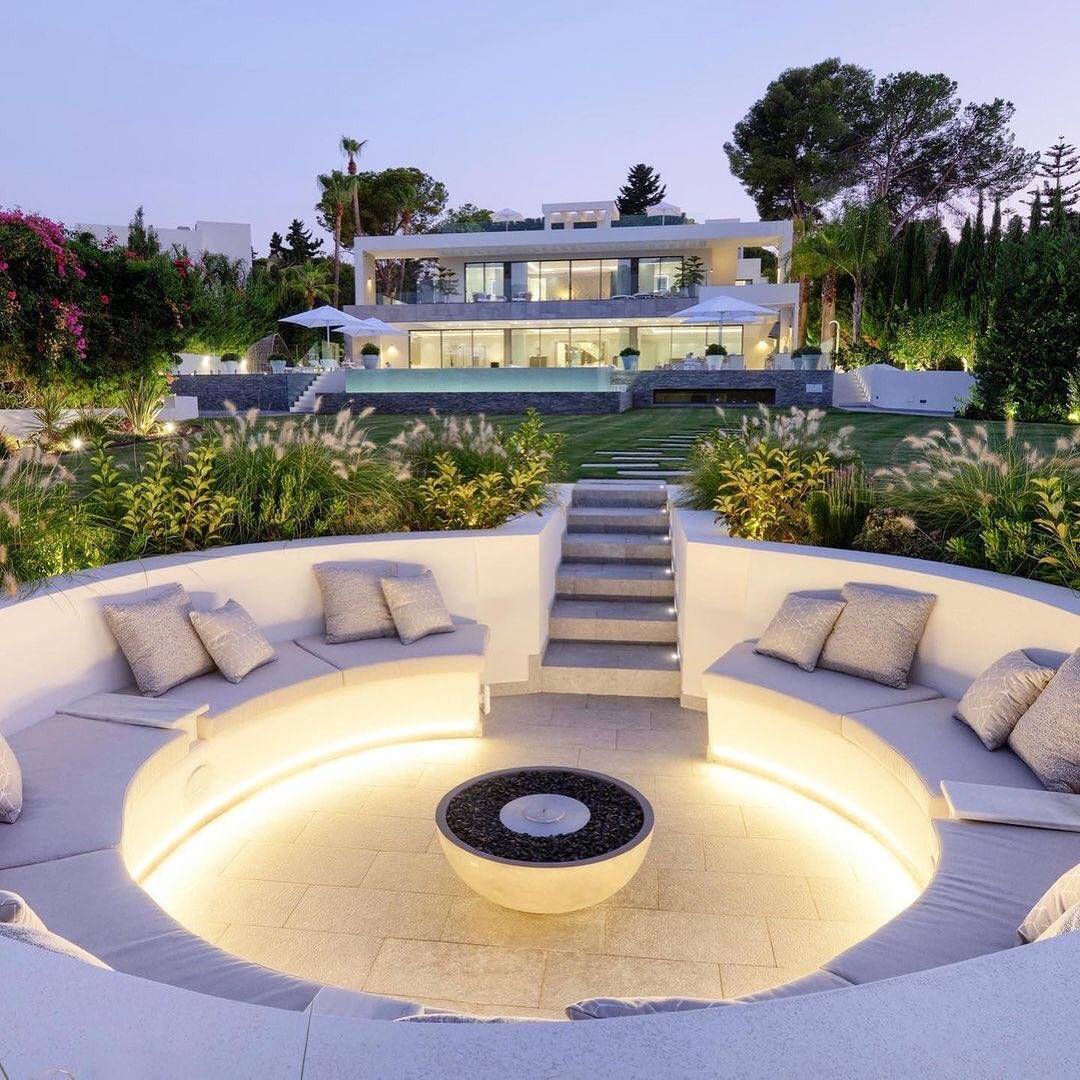 This sophisticatedly beautiful modern fire pit is every inch fabulous and romantic. It is like a very special and private place that will surely spark up late-night conversations. Setting aside its opulent appeal, you may also recreate the look of this al fresco lounge. Do it by digging your fire pit and cushioned seating some few inches down the ground.
Embrace the Curve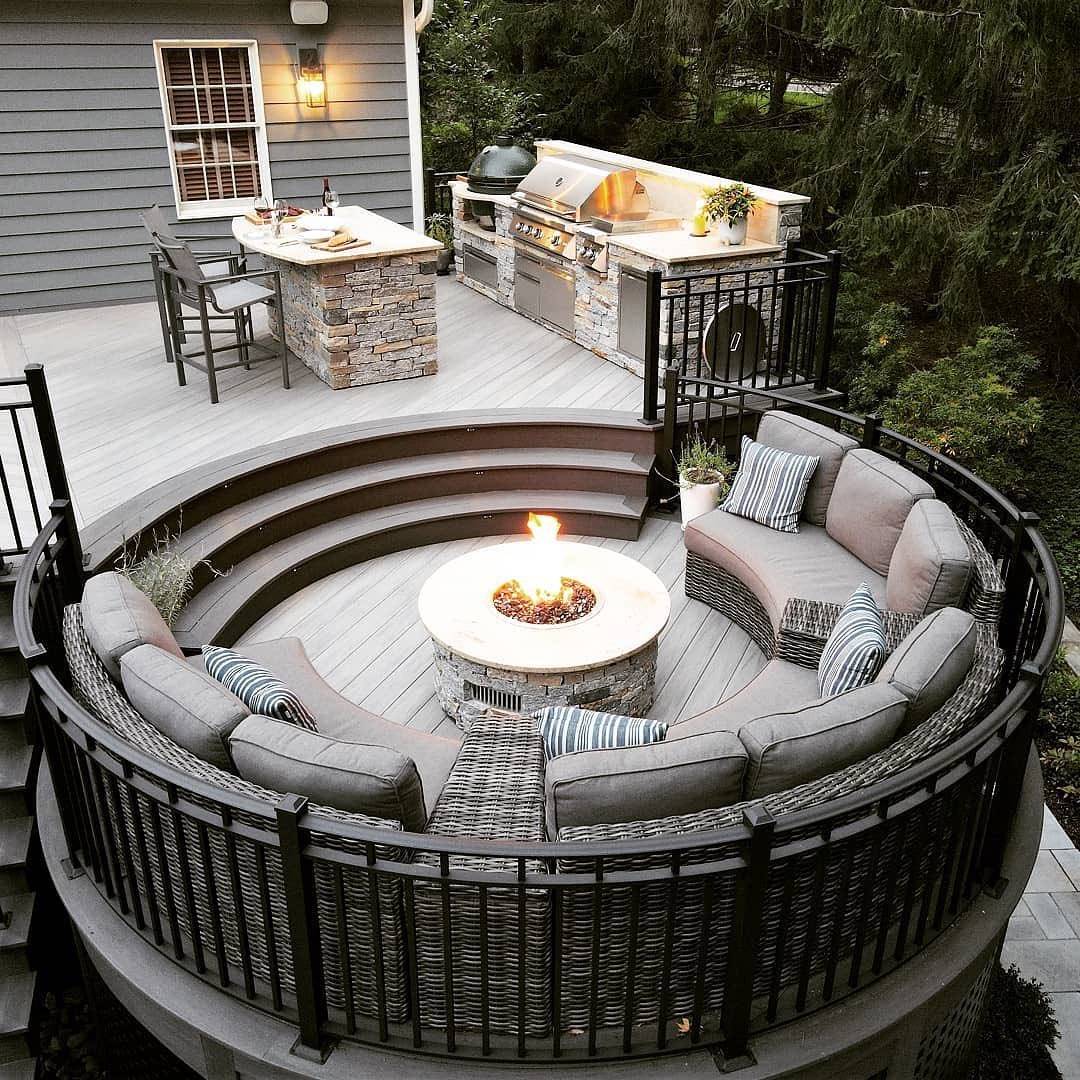 This curved annex designed specially to accommodate a fire pit is downright affable. It is neither touching the ground nor leveled with the balcony floor. With this recession, the place feels private but at the same time sociable for a group. With a composite decking, wooden floorboard, and cushioned seats, it fires up an alluring space to laze around after dusk.
Live with the View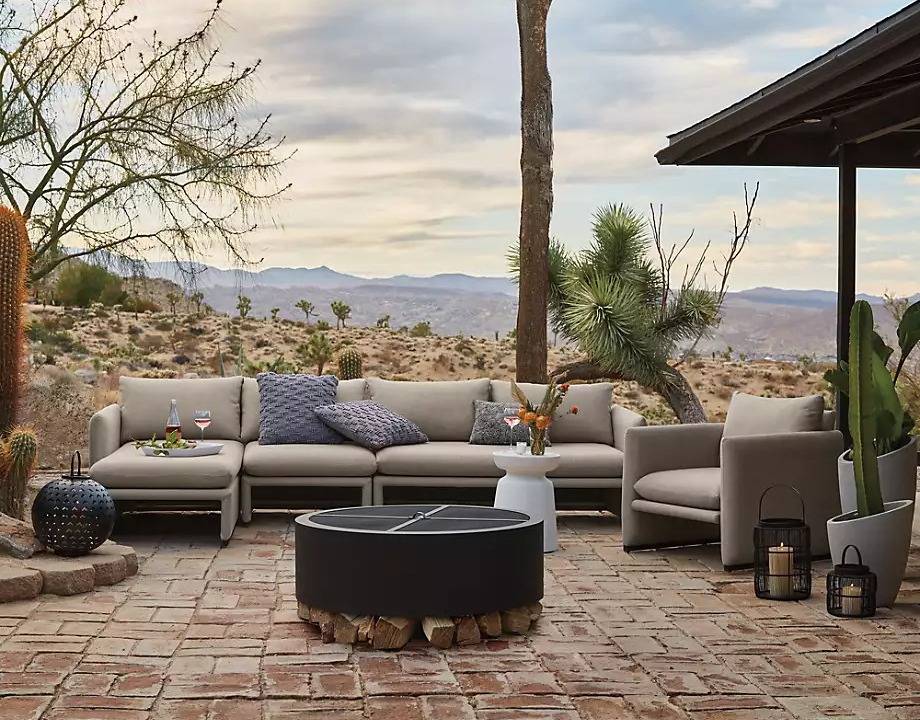 If your estate is blessed with a picturesque view, you may not want to turn off its beauty at night. The laid-back seating in this lounging area will let your guests enjoy the stunning view during the day. Reinforce it with a sophisticated fire pit, and it will extend the night of fun further with some warmth.
Perfect for Dining and Drinking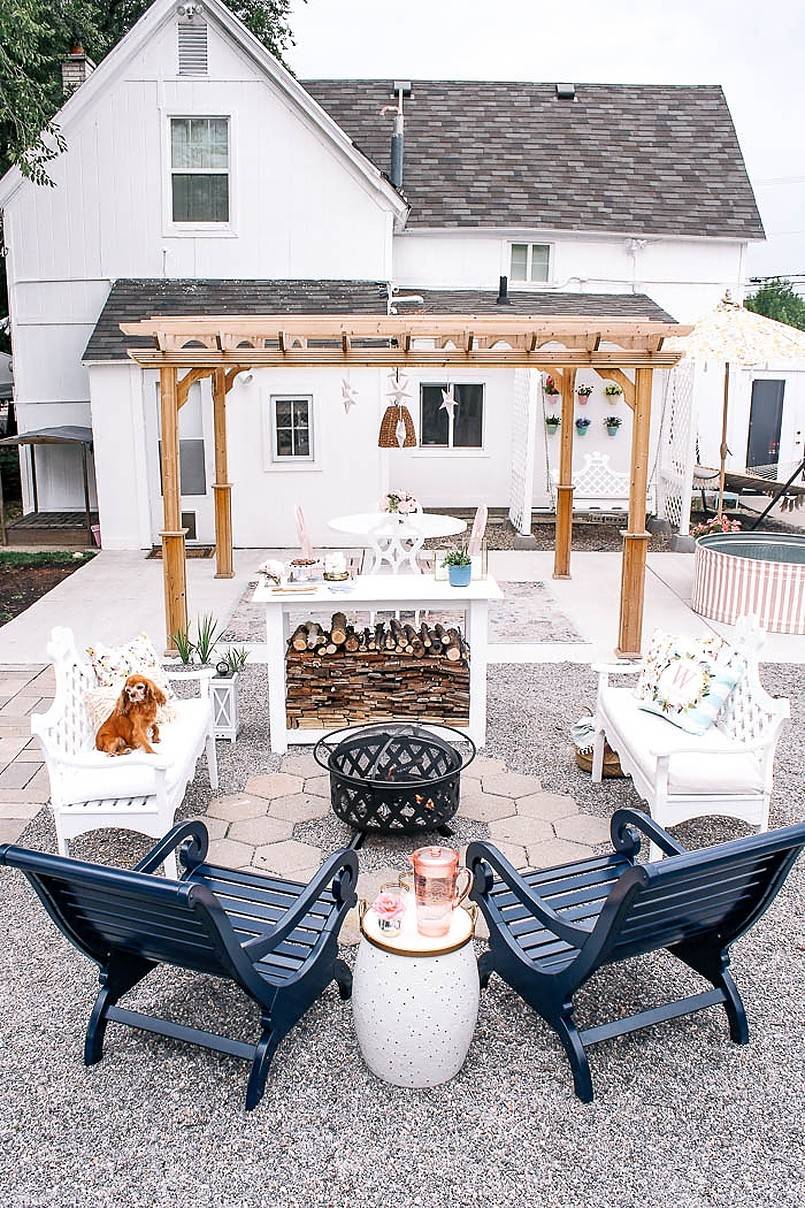 Incorporating side tables are also excellent fire pit ideas. Besides, lounging and relaxing often rhymes with eating and drinking. This outdoor family area understands the need and heeds the call with an added side table and bar counter. So you can go on with the night relaxed, entertained, and definitely full – although maybe, a little bit not sober.
Going Minimalist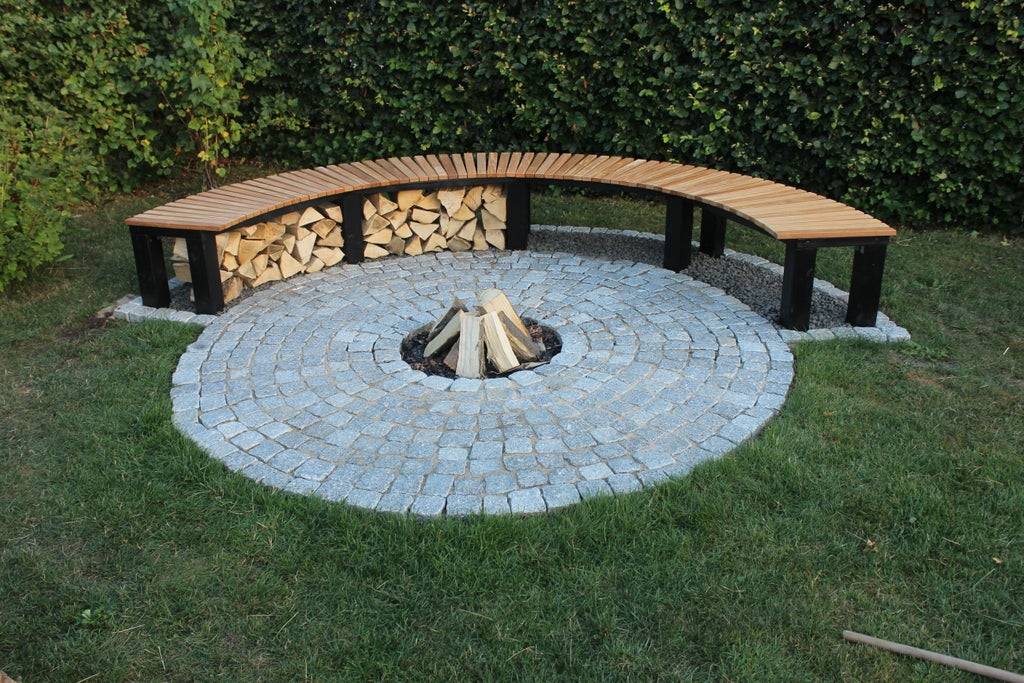 This fire pit does look simple and minimal. But, there is so much to love in this fresh and neat little space. One is the juxtaposition of the soft grass against the hard bricks. There is also that awesome semi-circular bench that doubles as bare firewood storage. And we can't move over not mentioning that natural wall of green shrubs that give it its privacy. These fire pit area ideas turn this corner into an interesting little relaxation place.
The Perfect Fire Pit Patio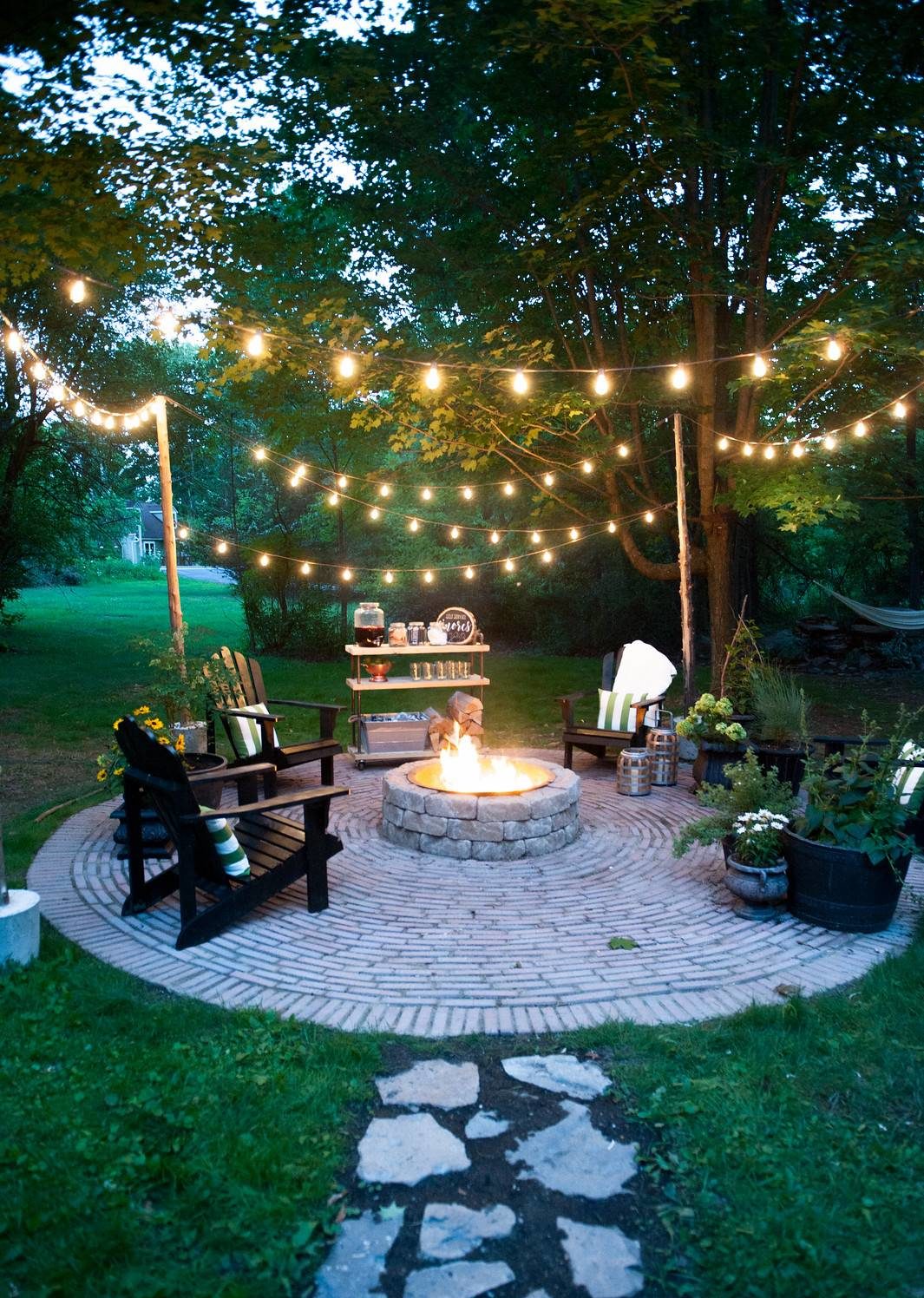 Here are some of the backyard fire pit area ideas that you cannot unsee and may want to replicate. It pools together all the goodness that you will look for in an outdoor lounging and recreation. From the surrounding greeneries, comfy seats, to the romantic string lights, and cocktail bar, this is the perfect place to spend the cool summer nights around the fire with undeniable bliss.
Takeaway
As the sun begins to burn low into a nice summer evening, nothing beats a relaxing outdoor reprieve to unwind. Creating a cozy outdoor atmosphere to warm up the night is as easy as setting up a little fire pit. This alfresco lounge makes a great place for socializing while maybe grilling something over some nightcaps and conversations. So make the moment worth its while with the best fire pit area ideas for your yard!