Adversity often presents opportunities to those willing to break conventions and go beyond the mundane. This fabulous row house renovation in Barcelona is a perfect example of how with a dash of creativity and the right approach even the hardest home makeover can be accomplished with ease. Designed by Nook Architects, Juno's House has been crafted to meet the specific needs of a young couple with a kid, and its exceptional design fully utilizes the available space while giving the interior a cheerful, spacious and open appeal.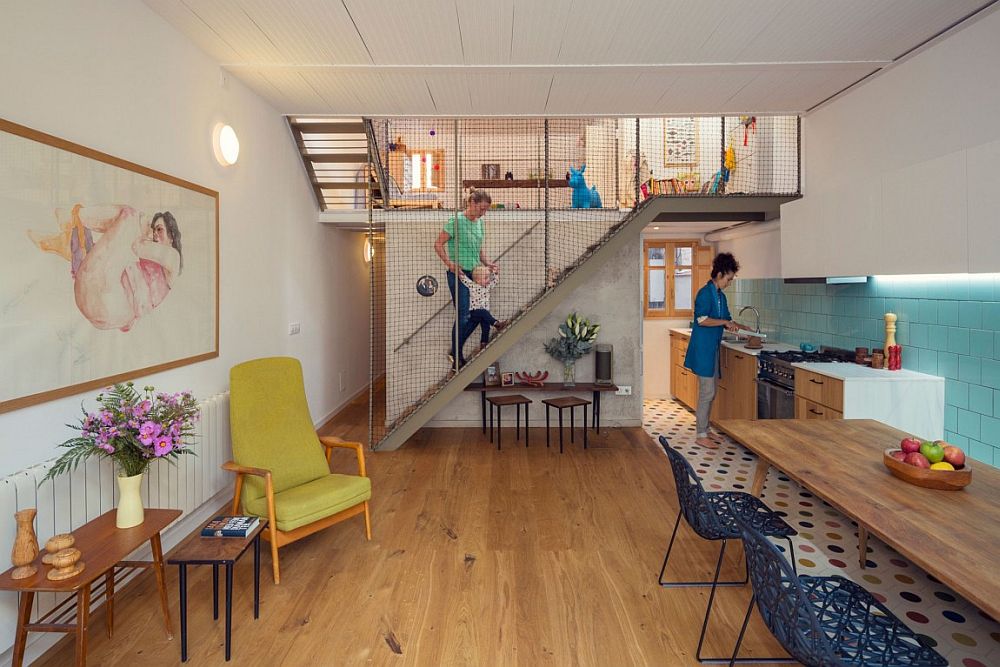 Having started as a simple refurbishment of the lower level living area, the project became a full-fledged overhaul when the architects realized that the fundamental structure of the house was unsound. The new living area contains the kitchen, sitting zone and dining area on the lower level of the residence that opens up towards the rear patio. Large glass doors and skylights bring in ample ventilation across the various levels of the overhauled interior, with simple finishes in contrasting textures making an impressive yet understated visual presence. A space-savvy staircase with steel mesh connects the mezzanine level with Juno's bedroom and the top level studio.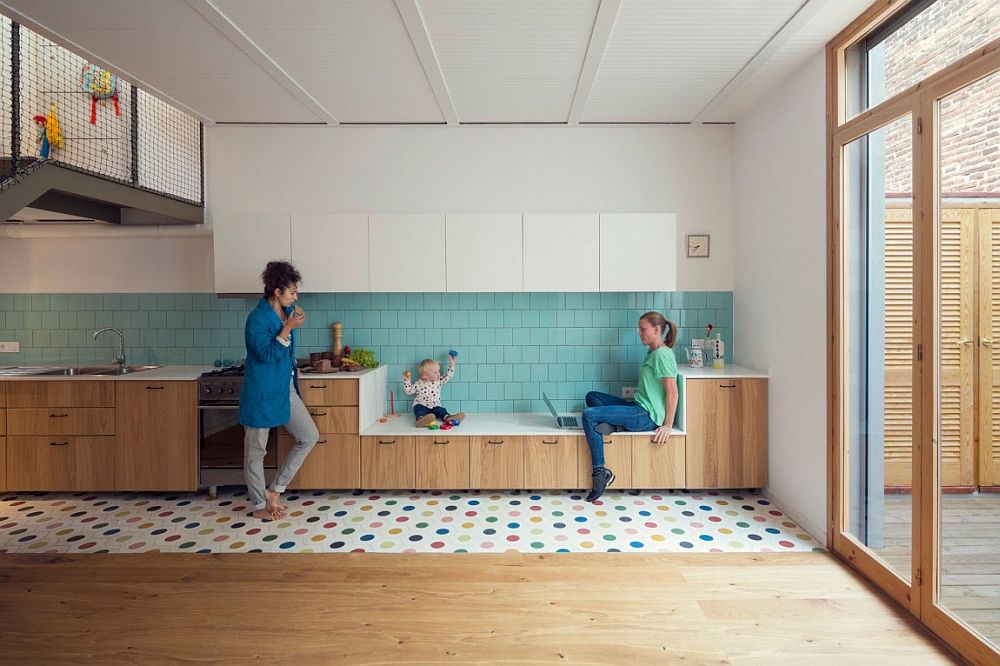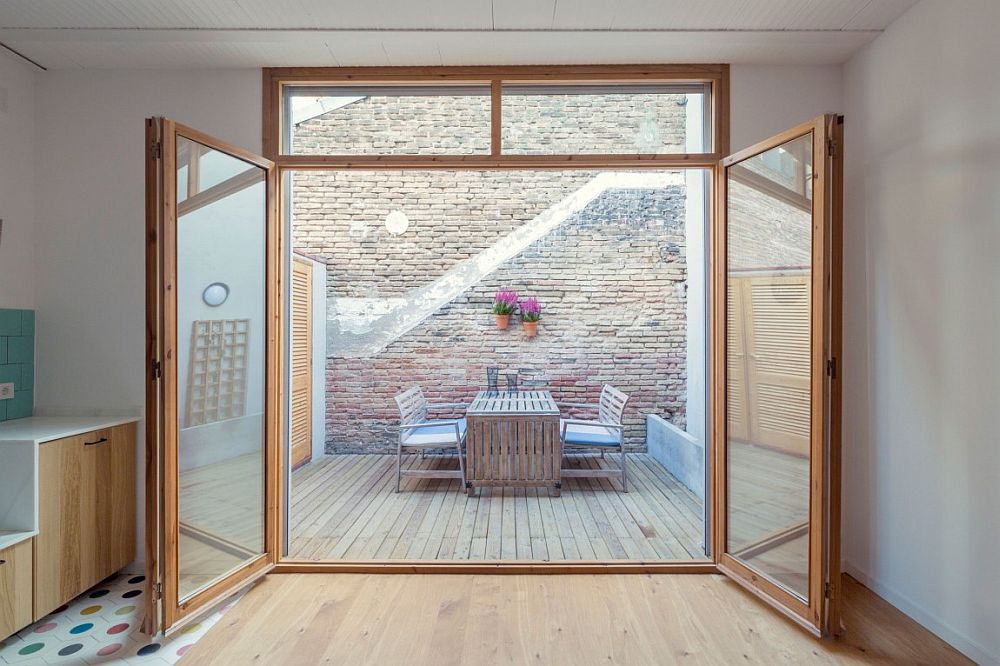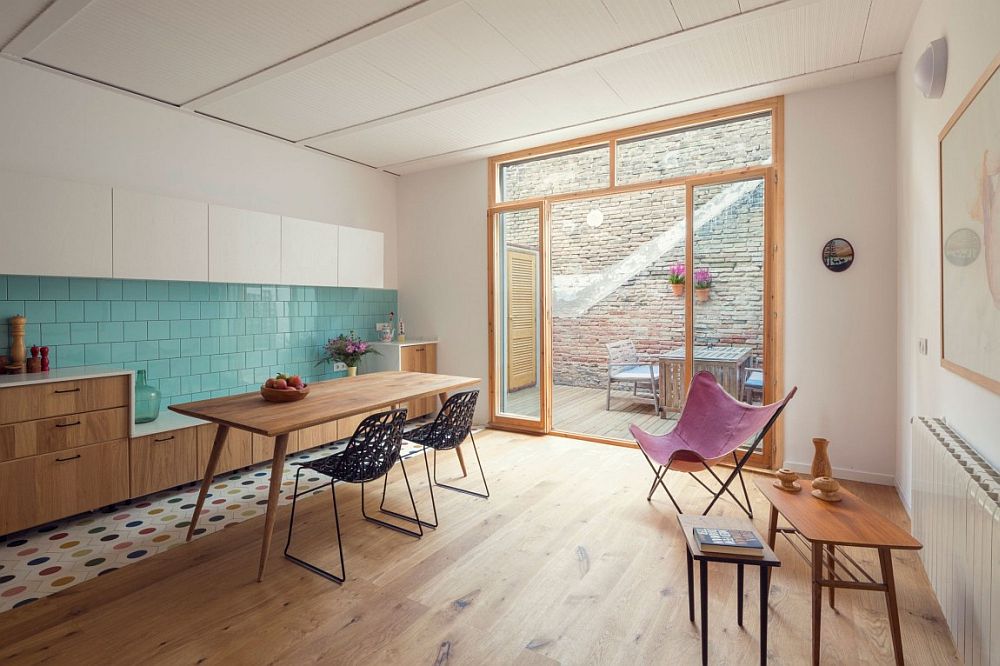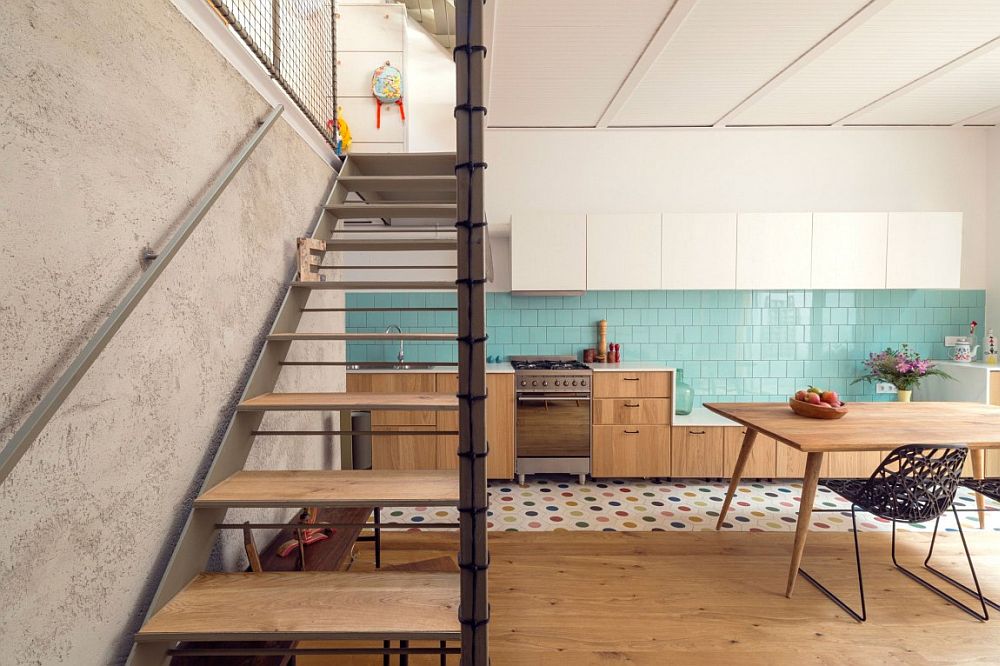 The design of the kid's bedroom, the study and the garden terrace / play area ensures that the parents can always keep an eye on their little one, while this step-wise arrangement of levels also saves precious space! Vivacious and colorful finishes coupled with modern Nordic style and comfy décor complete a casual, resourceful and inimitable family home where every little detail has been tailored keeping in mind both the present and future needs of its denizens. [Photography: Nieve]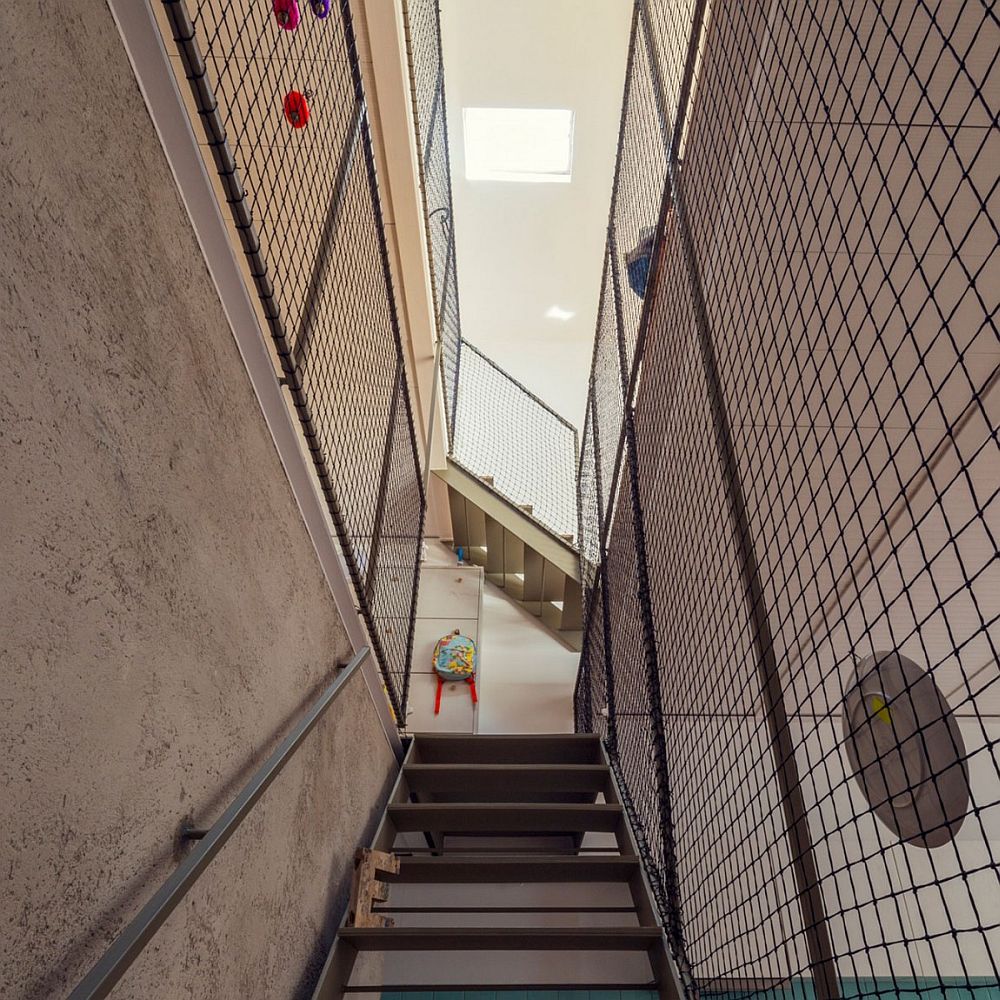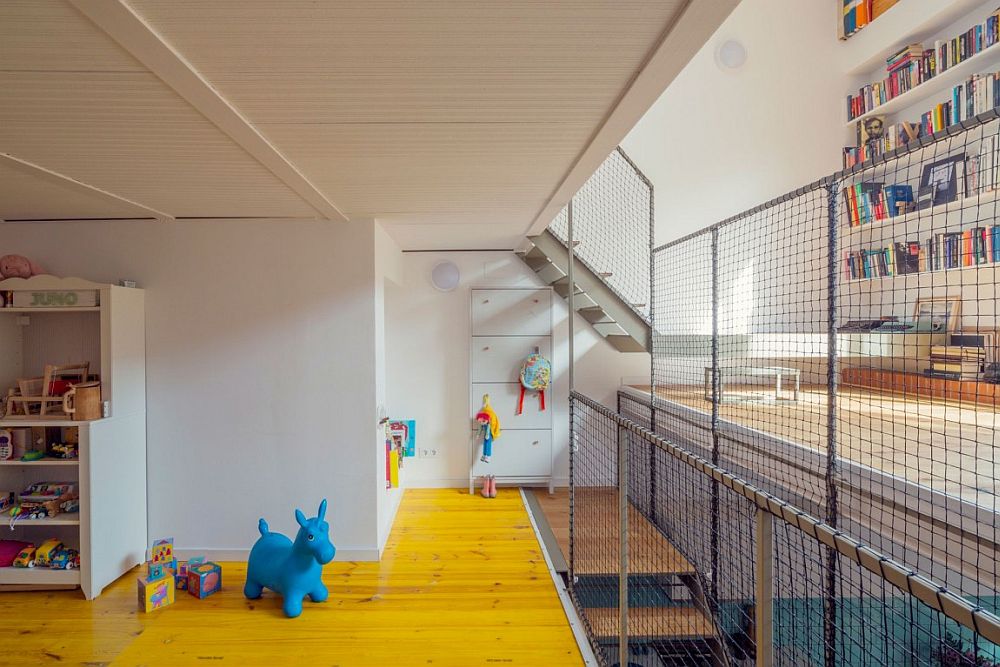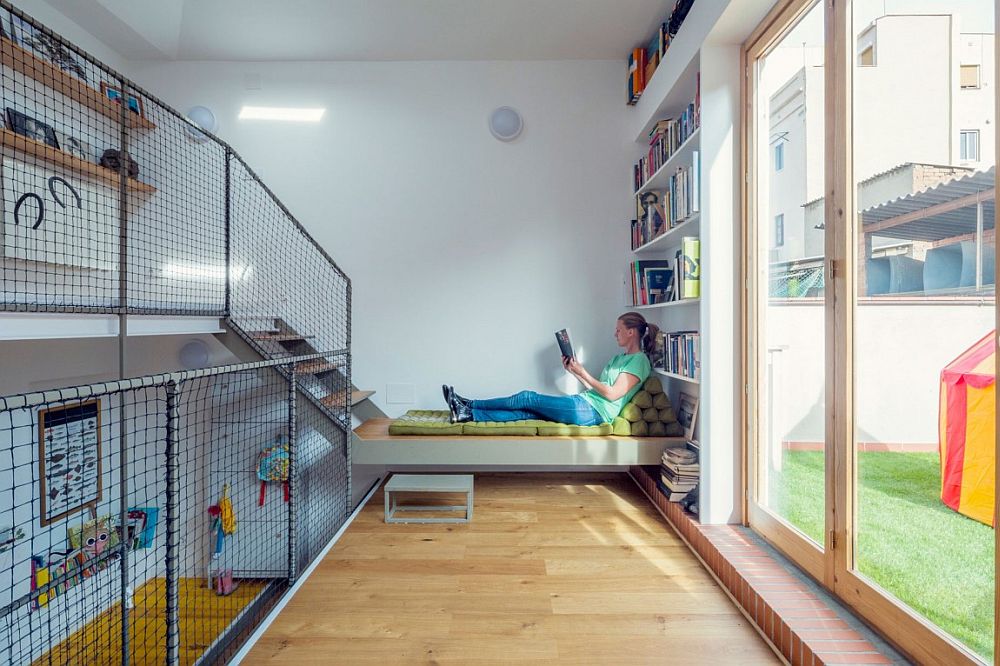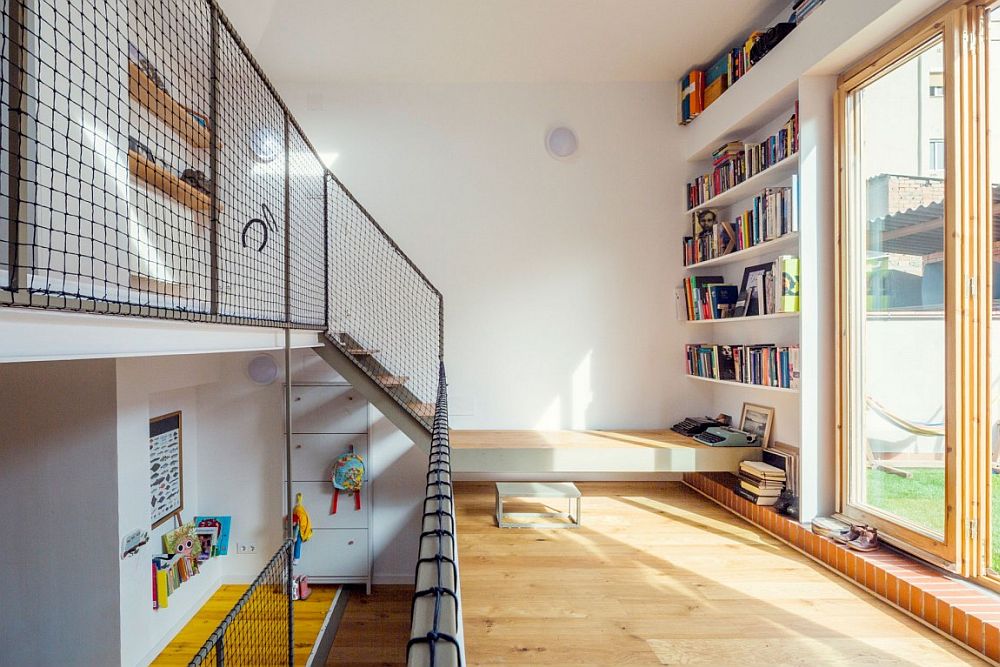 The floor slab of the main level almost collapsed on top of us- we then had to come to a halt and analyze the situation. A simple refurbishment had converted into a comprehensive intervention that affected the structure and envelope of the house. Upon these difficult and unforeseen circumstances, the new proposal was based on exploiting the potential of new possibilities.