When you think of rope, what comes to mind? A tire swing? A nautical motif? Function over style? Today's DIY projects prove that rope crafts are on the rise, and they're as stylish as they are functional. In fact, rope can be used to channel an earthy modern vibe that's perfect for a range of interiors, from the Scandinavian to the eclectic. Check out the rope projects that follow and get ready to be inspired! You just might find yourself purchasing a coil of rope, a clothesline or some cording for your next creative endeavor…
For the Plants…
Many of today's most interesting rope projects are created with plants in mind! These DIY Rope Wrapped Planters from A Beautiful Mess are crafted from inexpensive clothesline and a couple of other embellishments: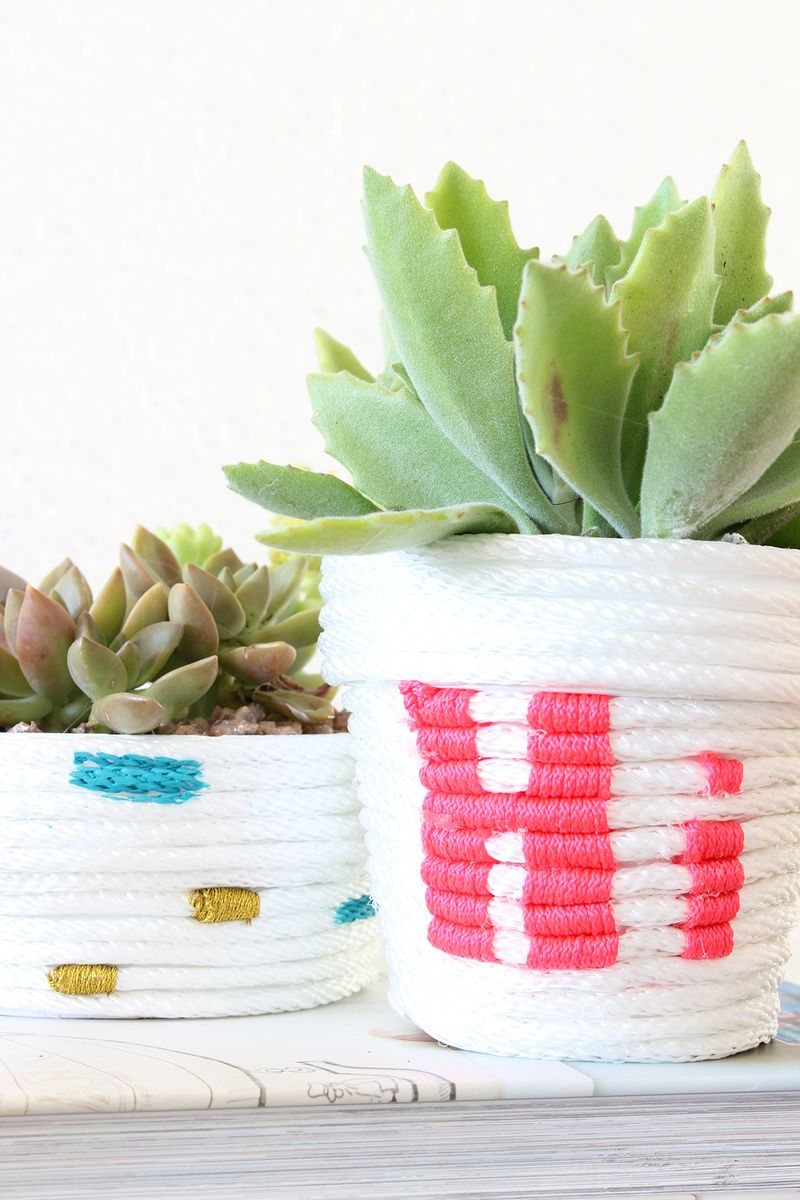 This DIY Rope-Wrapped Vase with Nautical Flair is a Decoist original DIY project, and it couldn't be easier to create!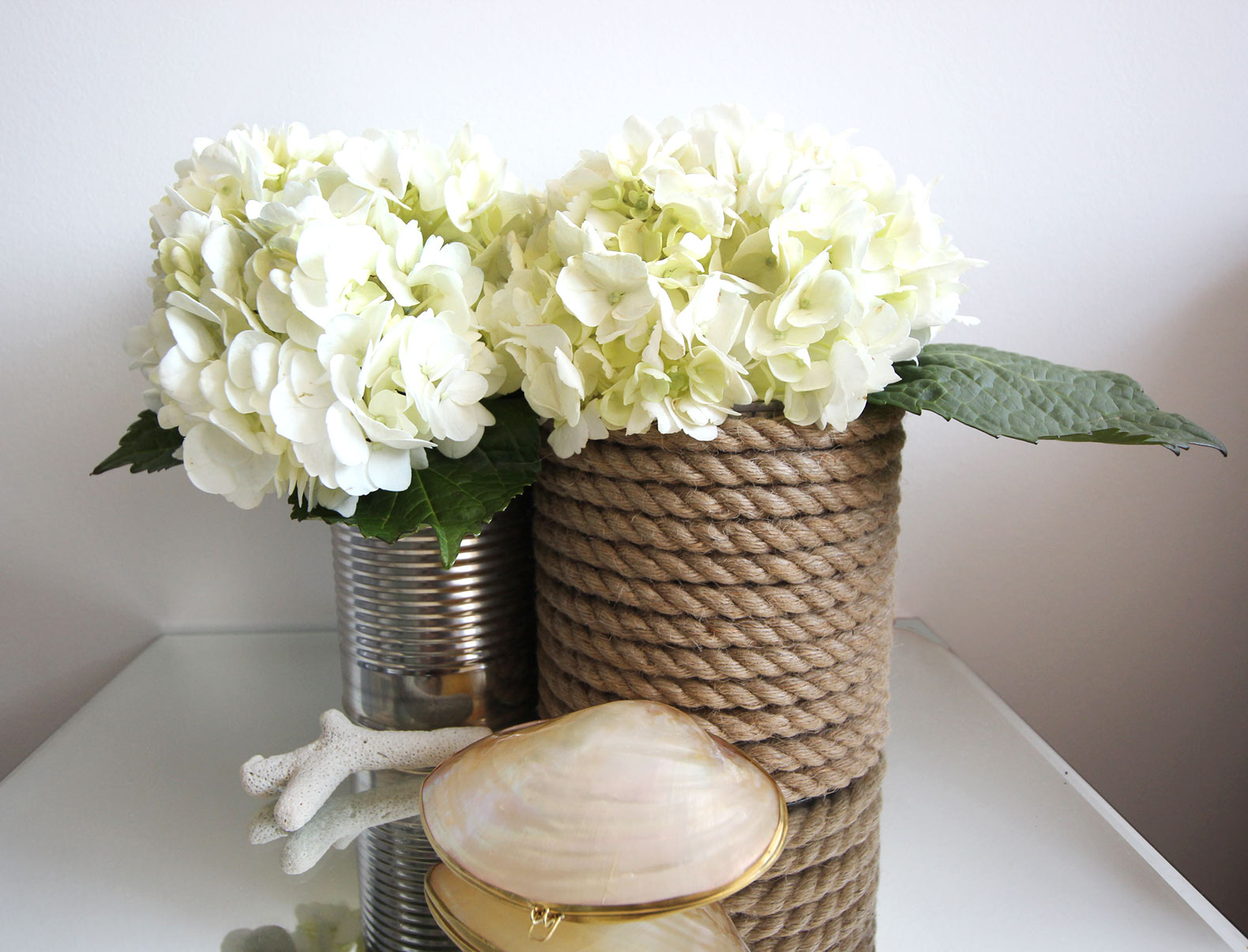 Get creative by dyeing your clothesline, then using it to craft a hanging planter with modern style. Learn more about this DIY Hanging Copper Planter at A Bubbly Life: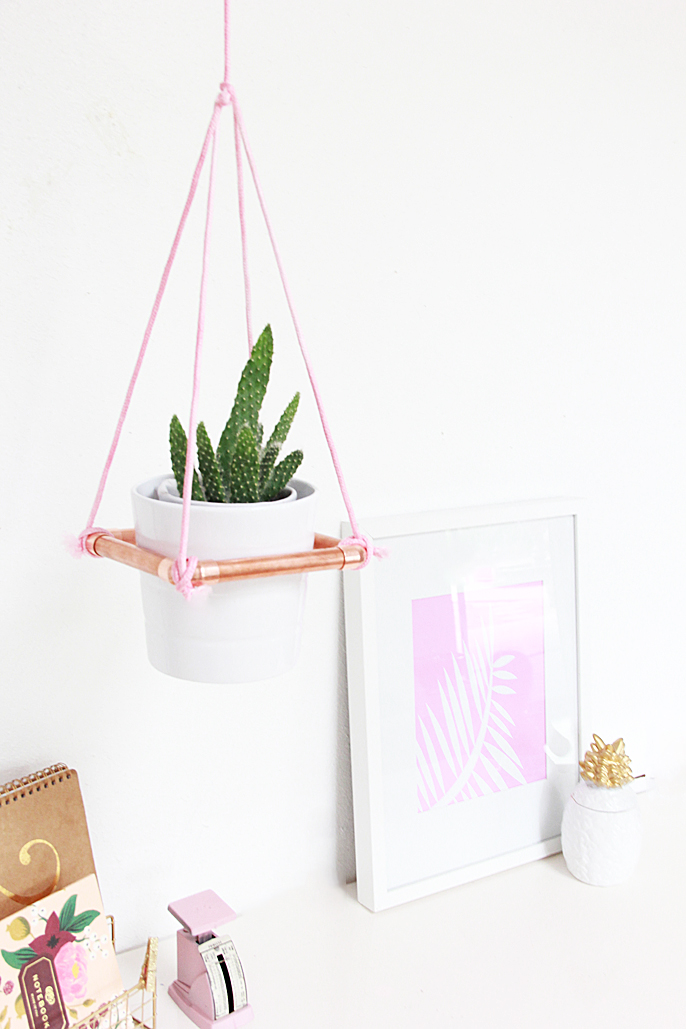 Ready to get fancy? Try crafting a Three-Tier Indoor Rope Planter using clothesline and lightweight pots. Check out all the details at A Beautiful Mess, including the exact lengths of the rope strands involved.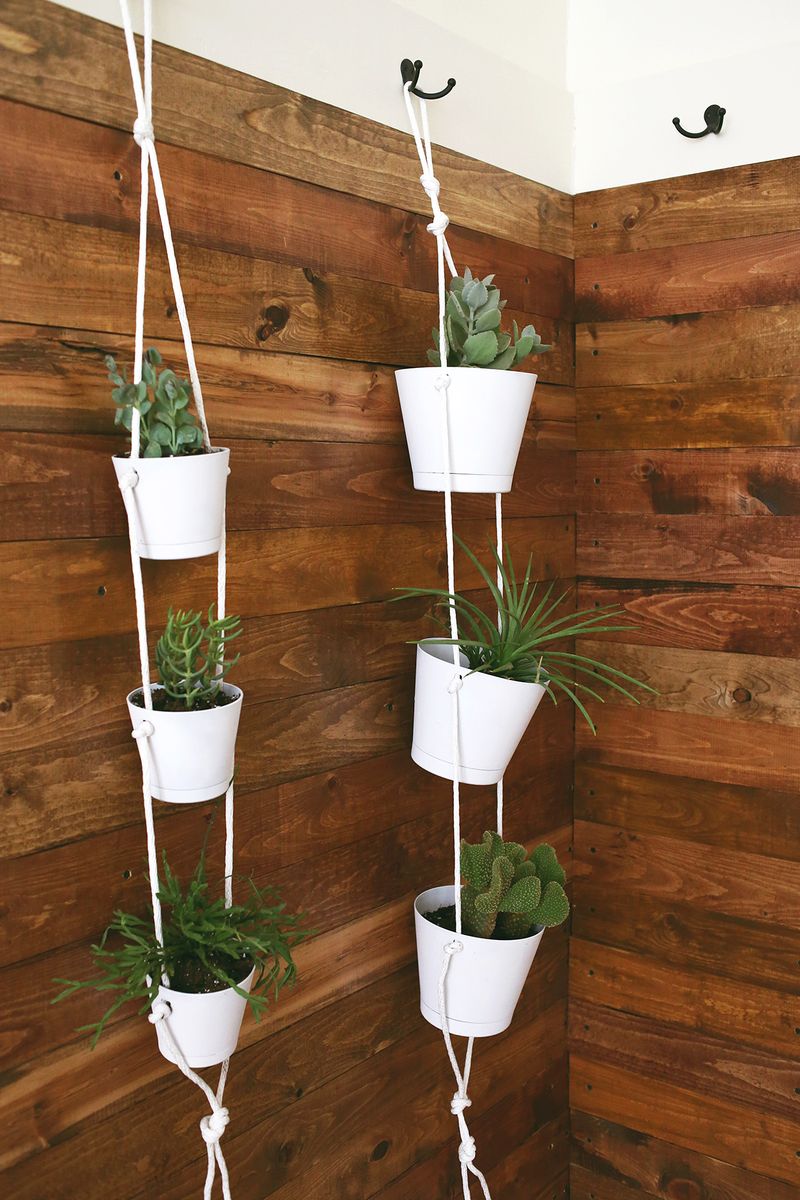 Fabulous Furniture
You'd be surprised by the large number of furniture projects involving rope! Sometimes the rope is used to cover an existing piece of furniture, and at other times, it's a key ingredient for adding detail to a furnishing in need of a makeover. This DIY Rope & Leather Chair Transformation from Design Milk is one of our very favorites. In fact, a junky old chair becomes a work of art with a few stylish updates: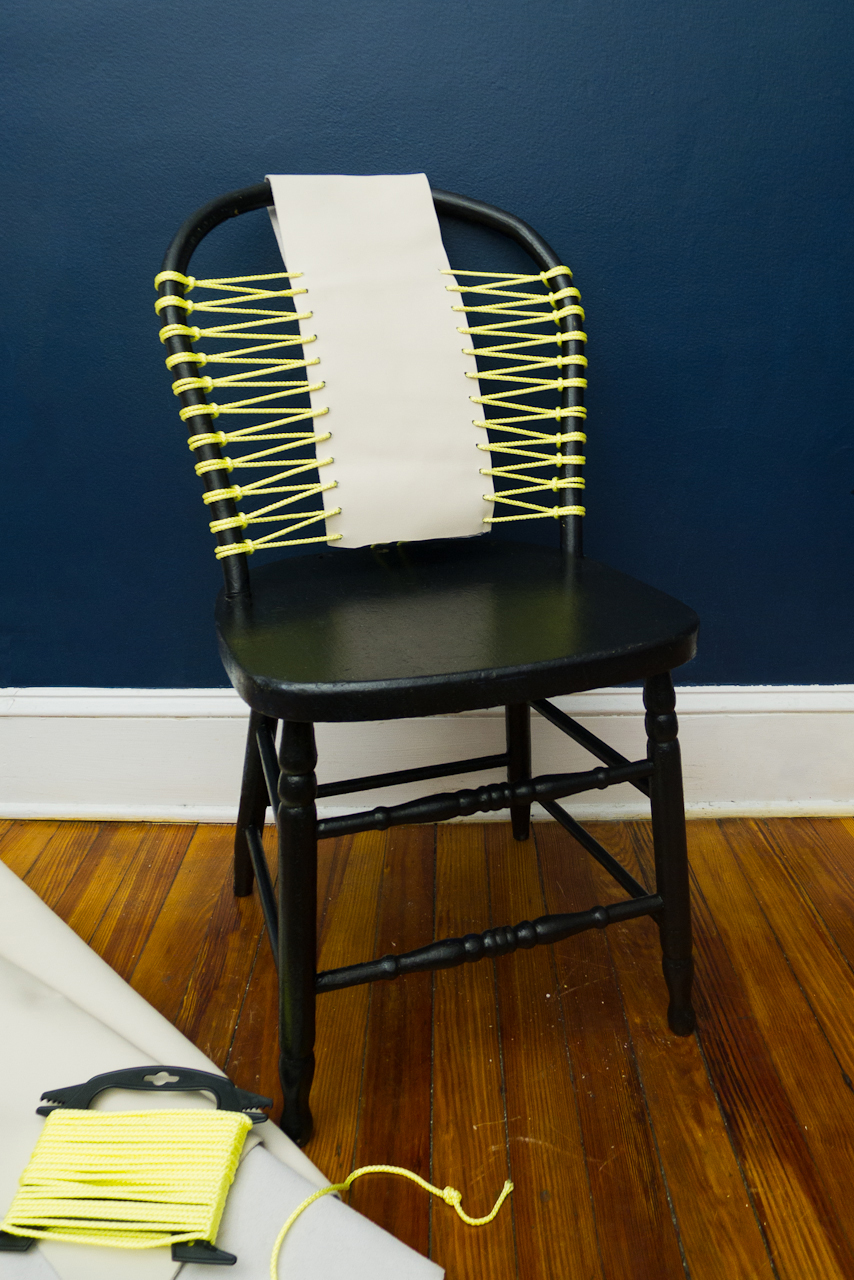 Or you can turn a tire into a rope ottoman! The look is earthy and modern, and it's also fun to repurpose a tire in such an unexpected way. A full tutorial for this DIY Rope Ottoman can be found at DIY for Life: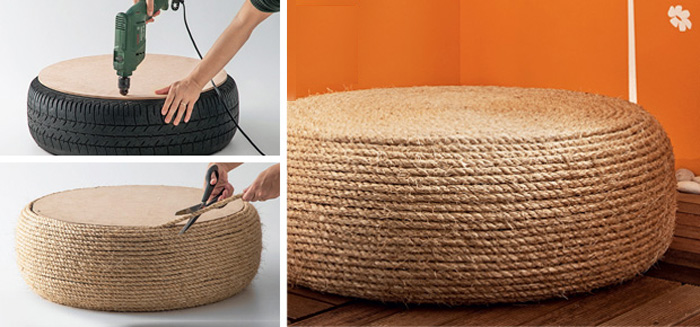 Got an old stool? Turn it into extra seating (or a handy plant stand) with the help of a DIY Rope Stool tutorial from Bungalow M. A glue gun is your friend for this project: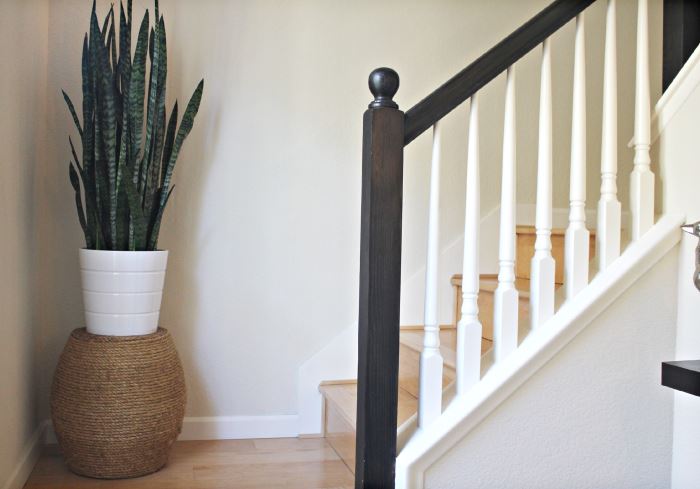 If you have an old footstool in need of an update, use the frame as the base for your own woven creation, and don't hesitate to get creative with the design! This Easy DIY Woven Footstool is another one of our Decoist original projects: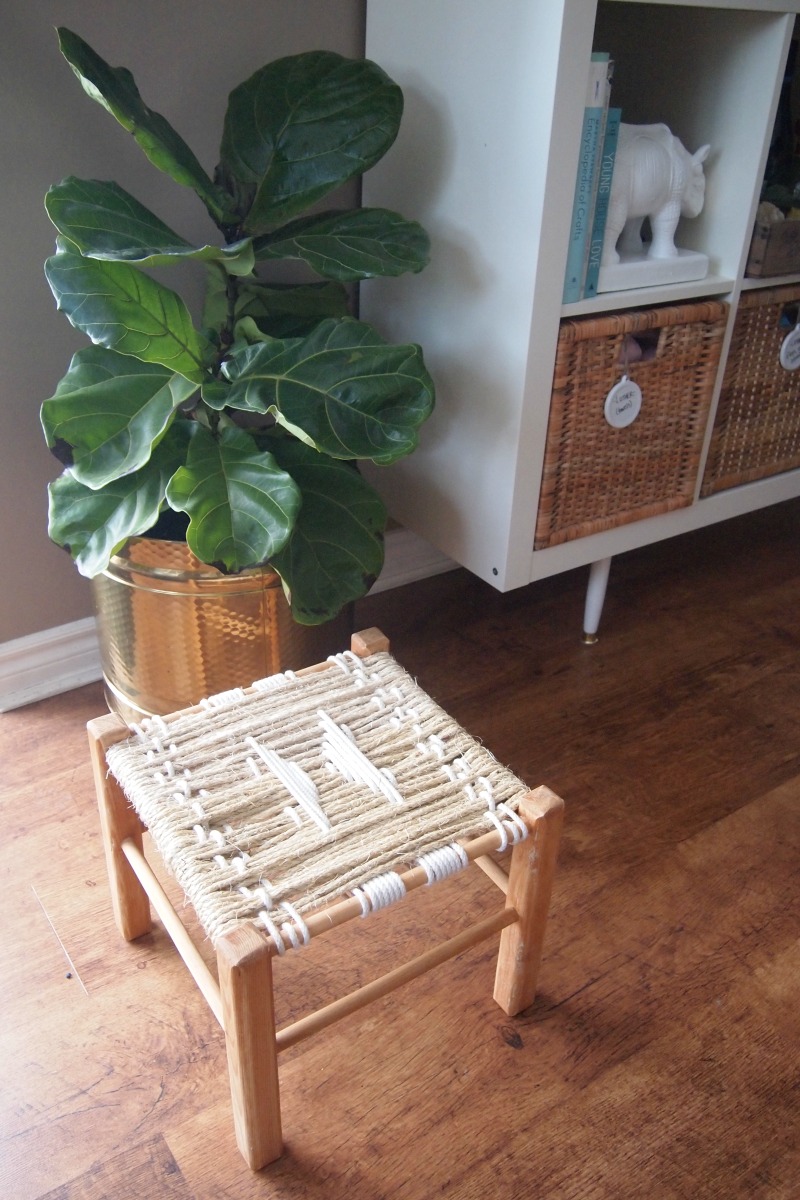 Would you ever create your own hammock?! This DIY Two-Tone Sail Rope Hammock tutorial from Design Milk just might tempt you. We're loving the design, as well as the two-toned look created from using hammock rope and sailing rope in a contrasting color: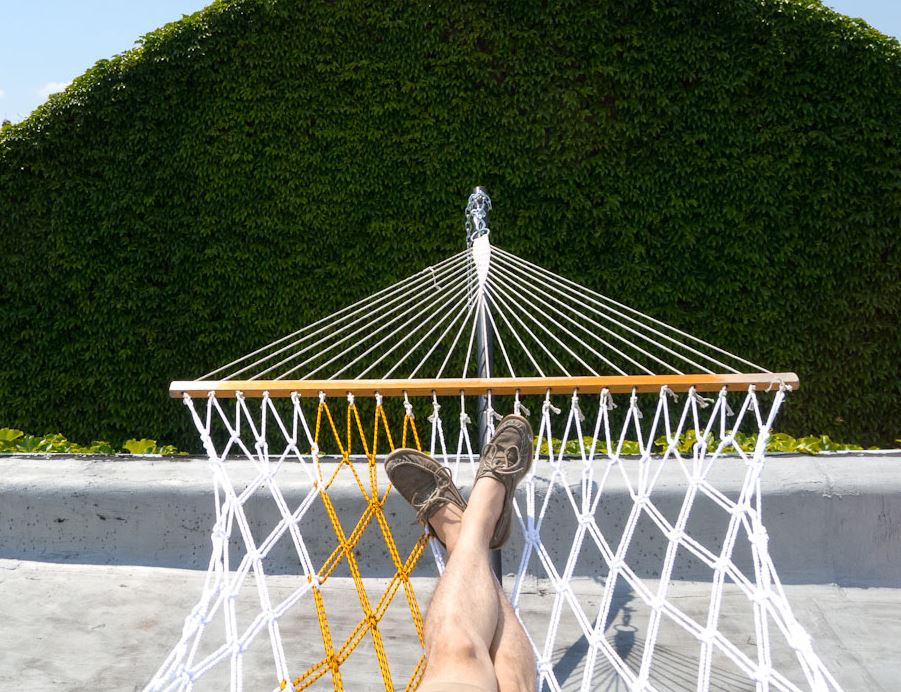 Hanging Decor
This next batch of DIY projects is all about decor your can hang on your wall or suspend from the ceiling. Let's start with the DIY Hanging Rope Shelf from Homedit, which gets its modern look from the use of rope, plywood and paint, among other supplies: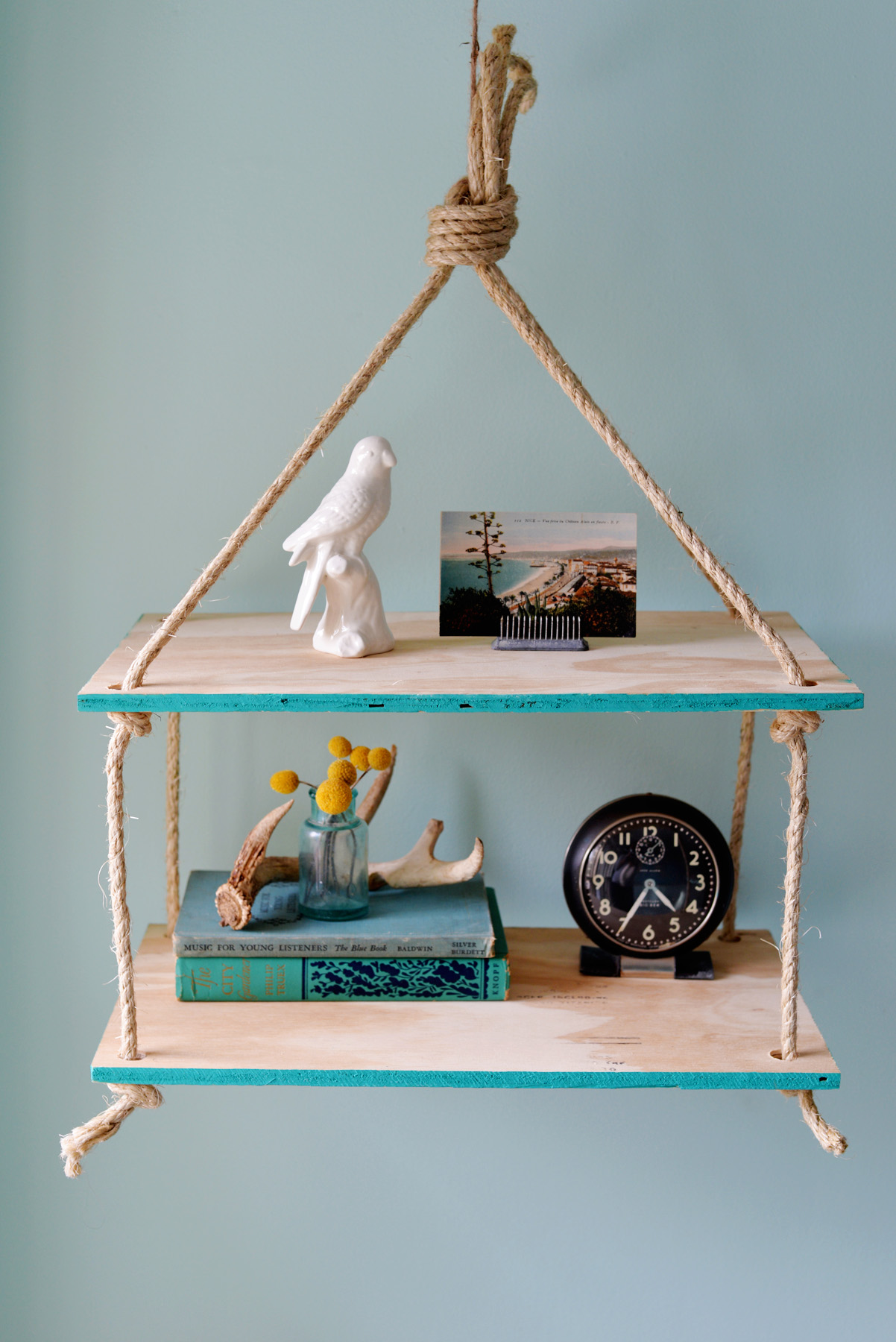 How fabulous is this DIY Rope and Driftwood Teacup Holder from Kokay?! While the teacups it displays are fun to admire, the driftwood is the true star of the project!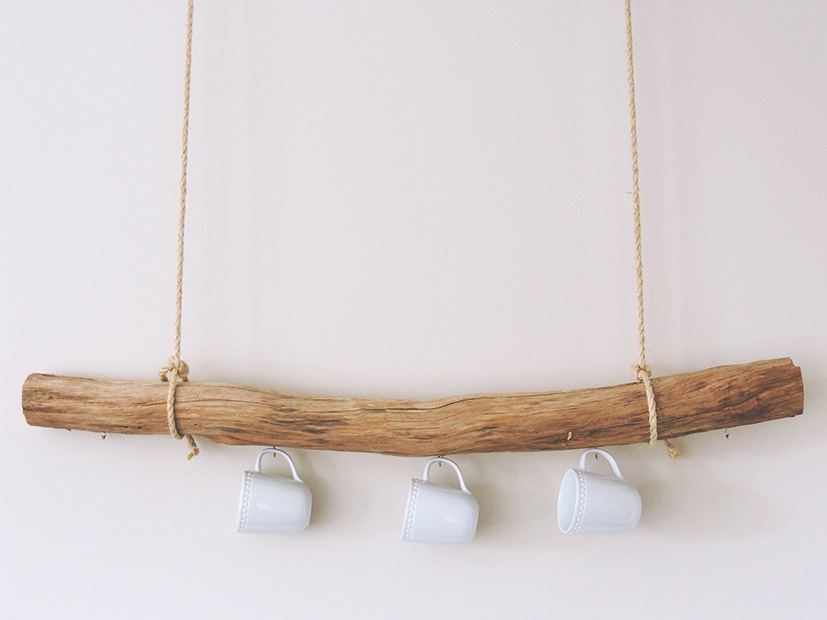 Embellish a round mirror with coils of rope and a bit of jute twine! Learn more about the DIY Rope Mirror below at Modern Day Moms: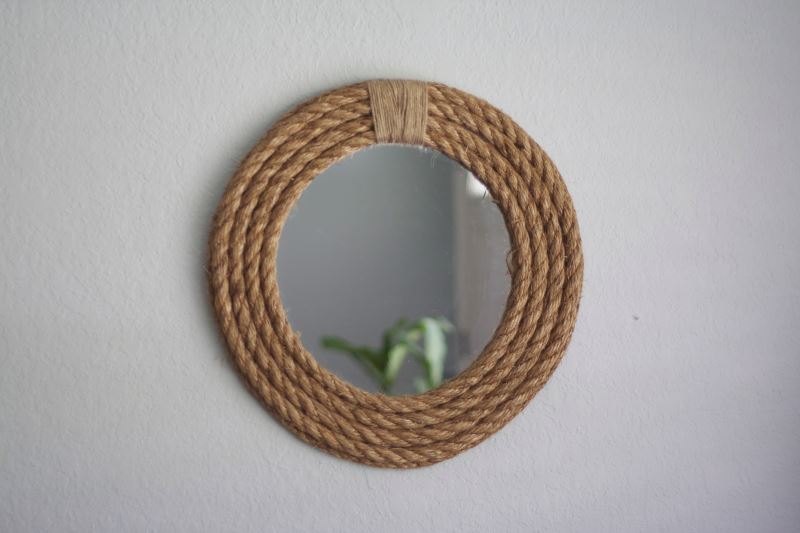 For another DIY Rope Mirror option, head on over to Southern Revivals, where different types of rope are selected to create contrast and visual interest: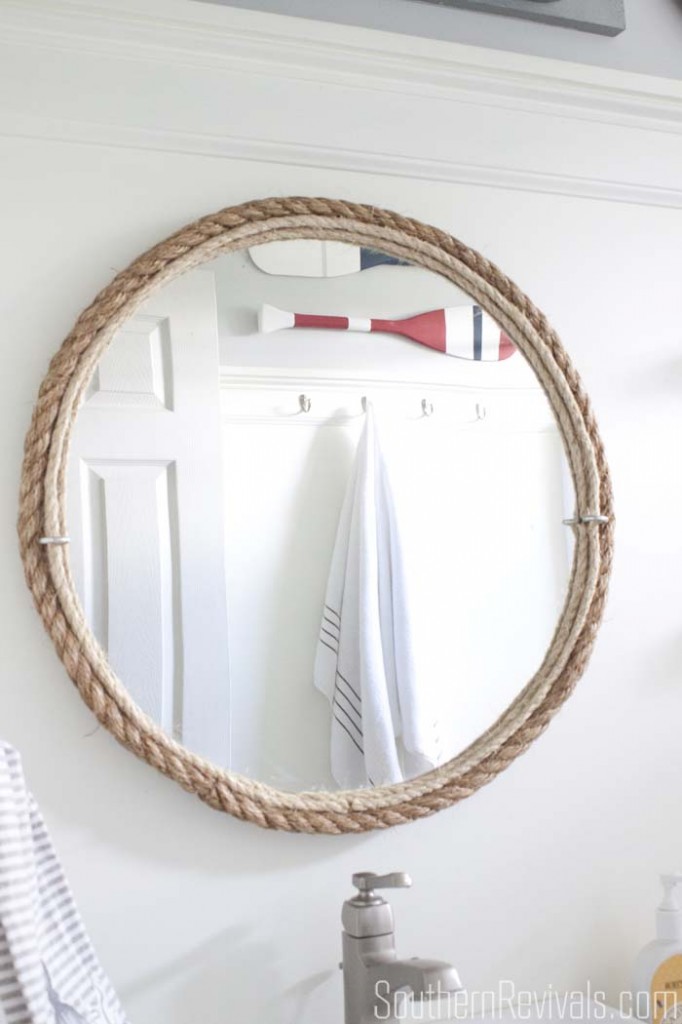 Flat Surfaces
From coasters to rugs, the rope projects that follow bring flat surfaces to life! This Easy Rope Coaster DIY from A Beautiful Mess gets its pop of color from neon cording. Once again, a glue gun is key for this easy project: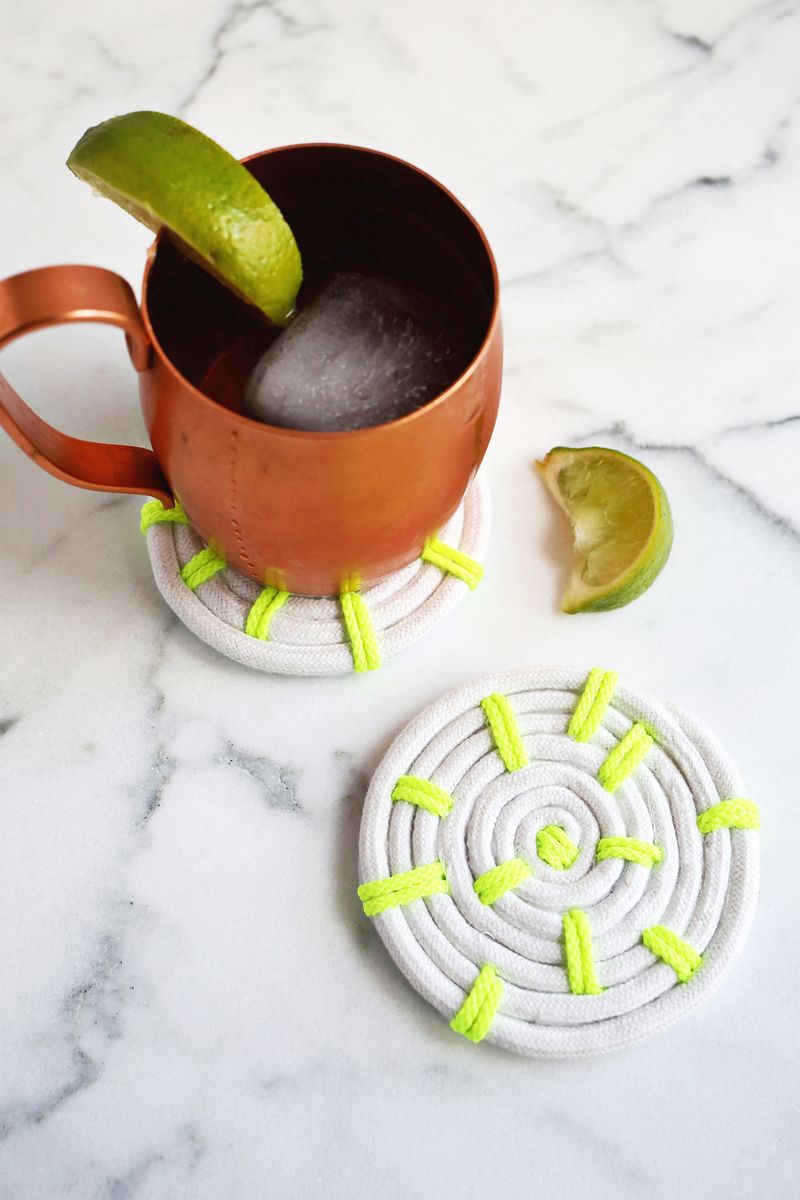 Looking for a way to add personality to the entrance of your home? The rope speaks for itself in this Rope to Rug tutorial from TIDBITS. When you glue the strands to an inexpensive outdoor mat, a designer look results:
It's the tying process that gives this DIY Rope Doormat its chic look. Created for Erin Boyle for Gardenista (via Yahoo!), the tutorial advocates making a mini version of the doormat first so you can master the tying strategy before using 100 feet of regular rope to create the final product!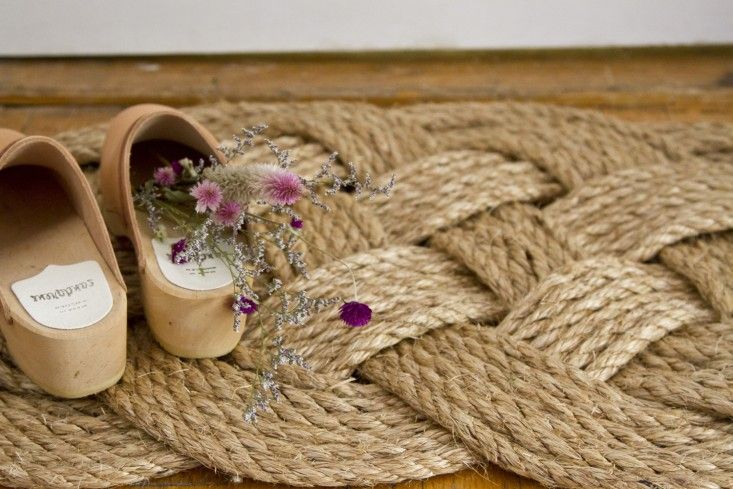 Rope Baskets
We end with a collection of rope basket projects that require varying amounts of work. In fact, rope baskets are some of today's most popular DIY projects! Let's start with this DIY Rope Basket from whollyKao, which makes use of rope cord and thread. Note: a sewing machine is involved.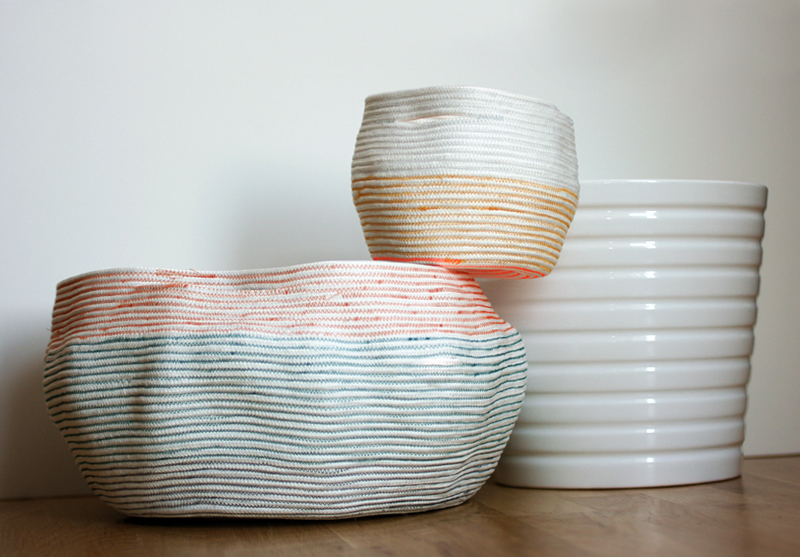 A glue gun holds this DIY Rope Basket together, and yarn adds color and style. Check out the full tutorial at The House That Lars Built: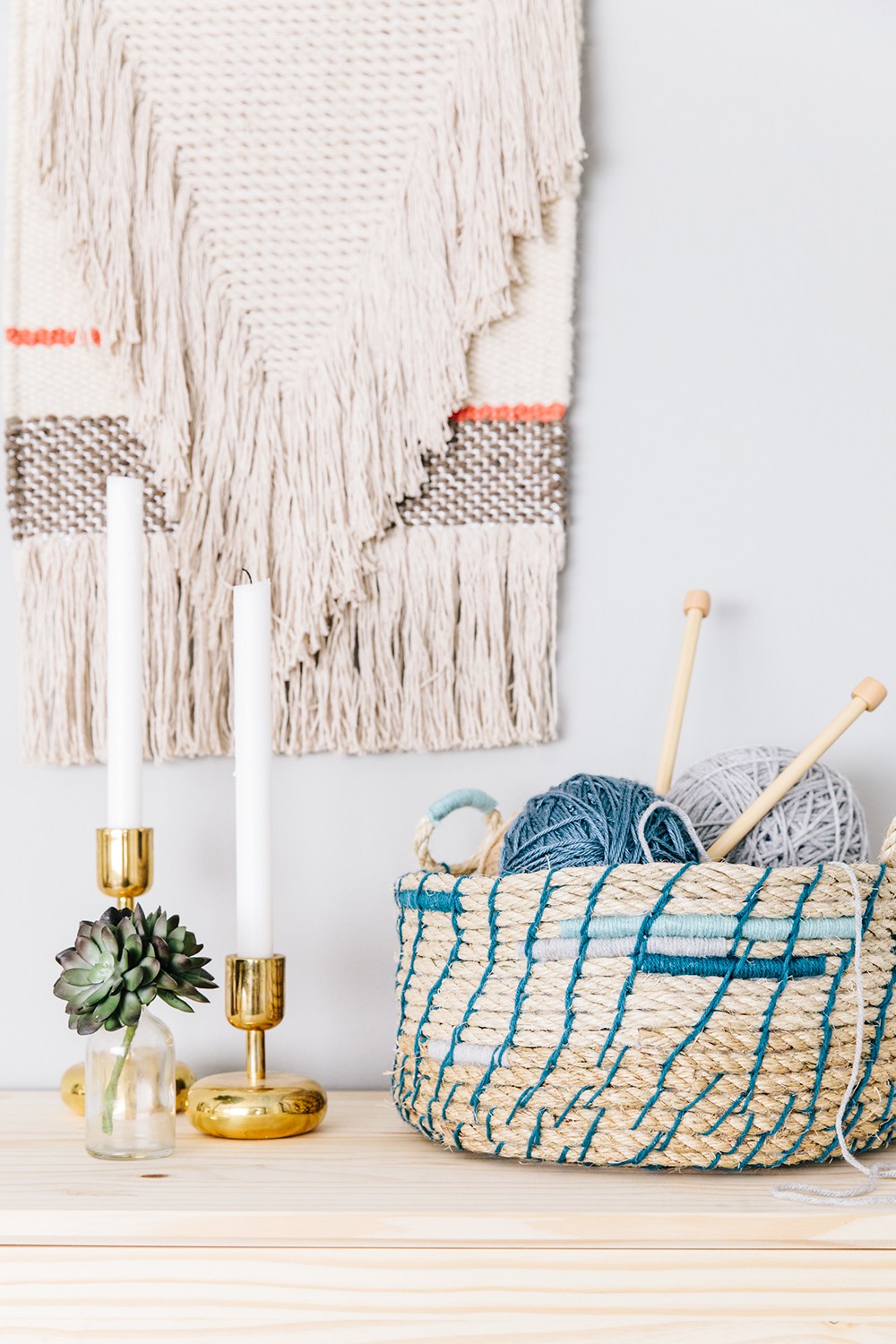 Chunky rope makes a big statement in these DIY Rope Bowls from Rogue Habits. By using a bowl as your guide while you coil and glue the rope, you can create the shape and size of your choice: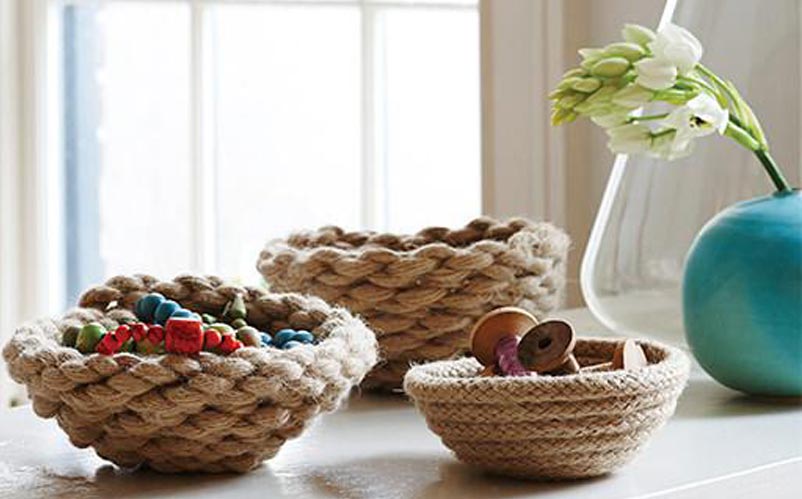 Last but not least, we feature a DIY No-Sew Rope Coil Basket from Alice & Lois, which uses cotton piping and a hot glue gun to create the basket's clean, sleek look. Love those leather handles!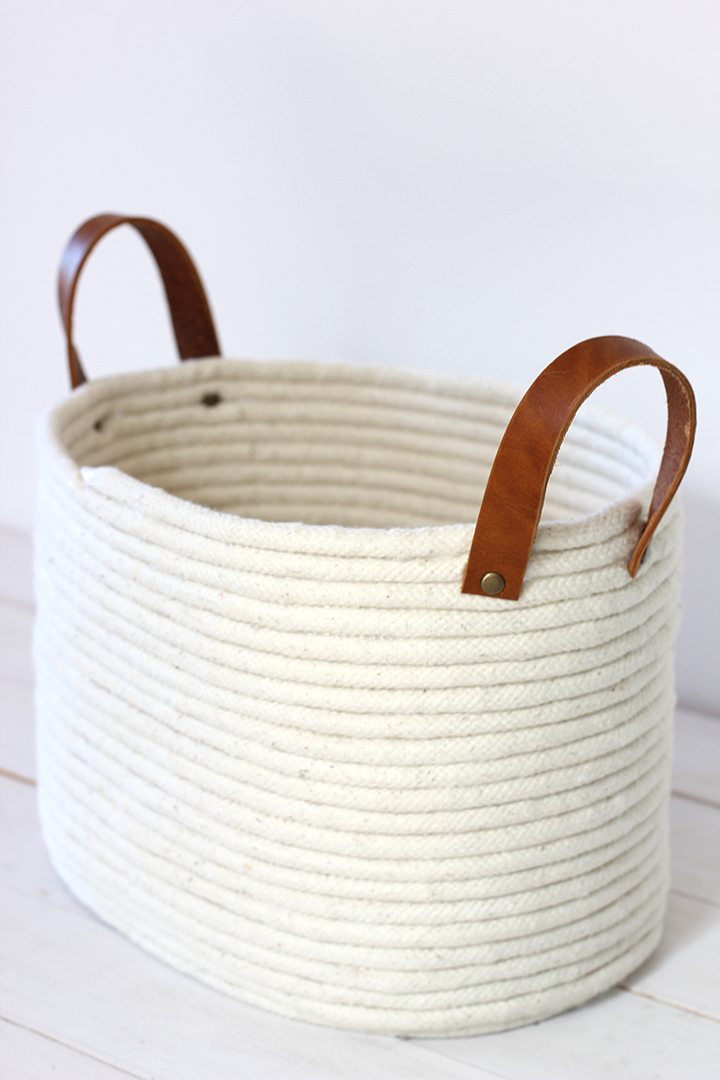 Which of today's featured rope projects was your favorite? Share your thoughts by leaving a comment below…