A getaway that surrounds you with greenery beautiful views of Serra do Mar in the distance, the Bosque Refuge designed by Bruno Zaitter arquiteto is for those who wish to escape bright lights of big cities. This cool Brazilian cabin was crafted using a shipping container that has been recycled to create a comfy and cozy refuge. The entire cabin on the outside has been covered in wood while the additional spaces around the cabin have been made using concrete as the structural element. Large wooden decks extend the living area outside in a simple and elegant fashion while glass doors connect the living area with the vibrant natural beauty just outside.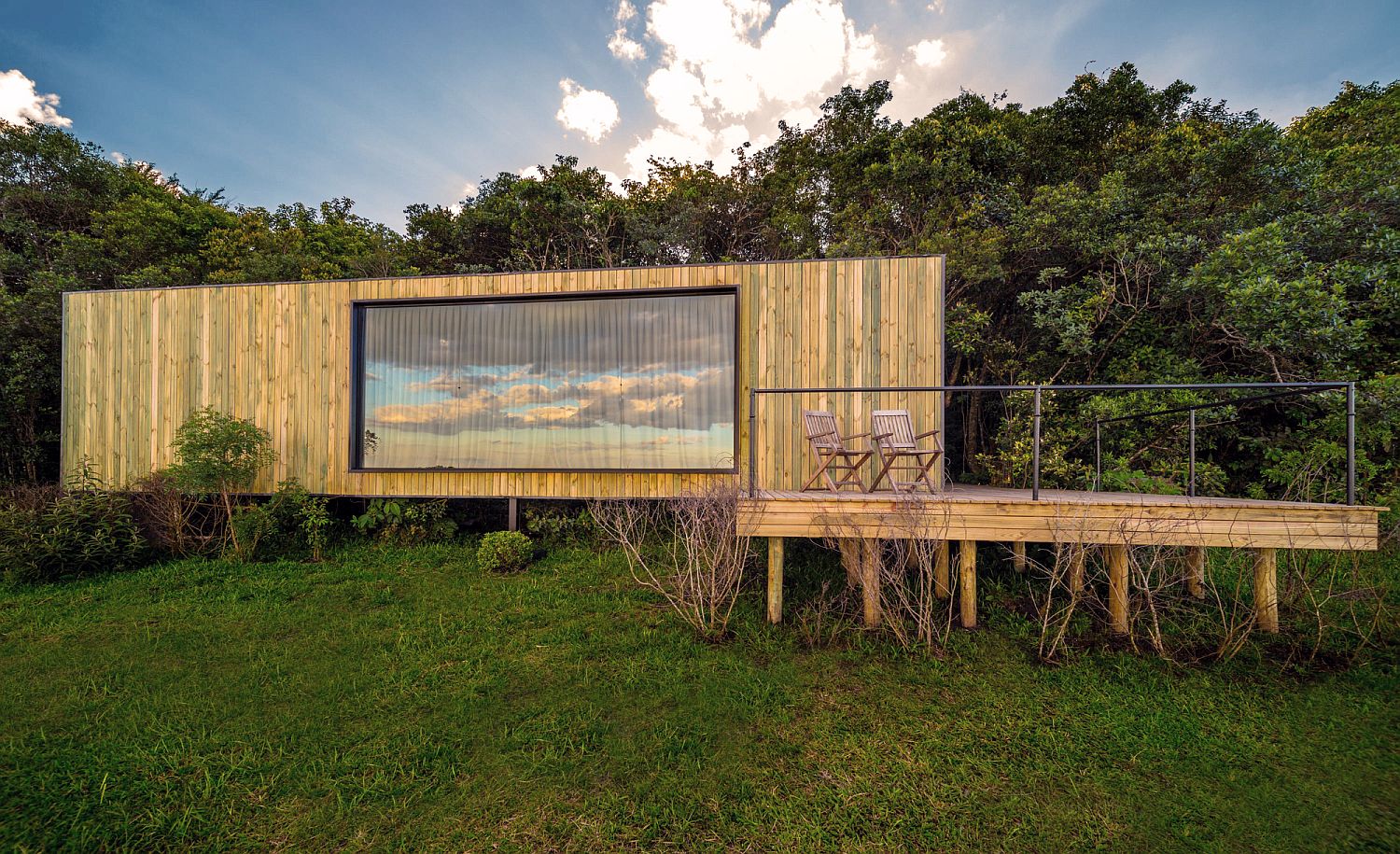 On the inside, the cabin is draped entirely in wood apart from the glass walls that bring in loads of natural light. Décor and decorating style feels both cozy and minimal and you have a bedroom that allows you to escape all your woes by taking you away from the usual and the mundane. Designed to have minimal environmental impact, the cabin feels like an extension of the landscape at times. Wood is the element that connects the interior with the outdoor spaces and views from the deck leave you spellbound. [Photography: Sergio Mendonça Jr. / Ale Carnieri / Bruno Zaitter]
RELATED: 25 Shipping Container Homes & Structures Designed With an Urban Touch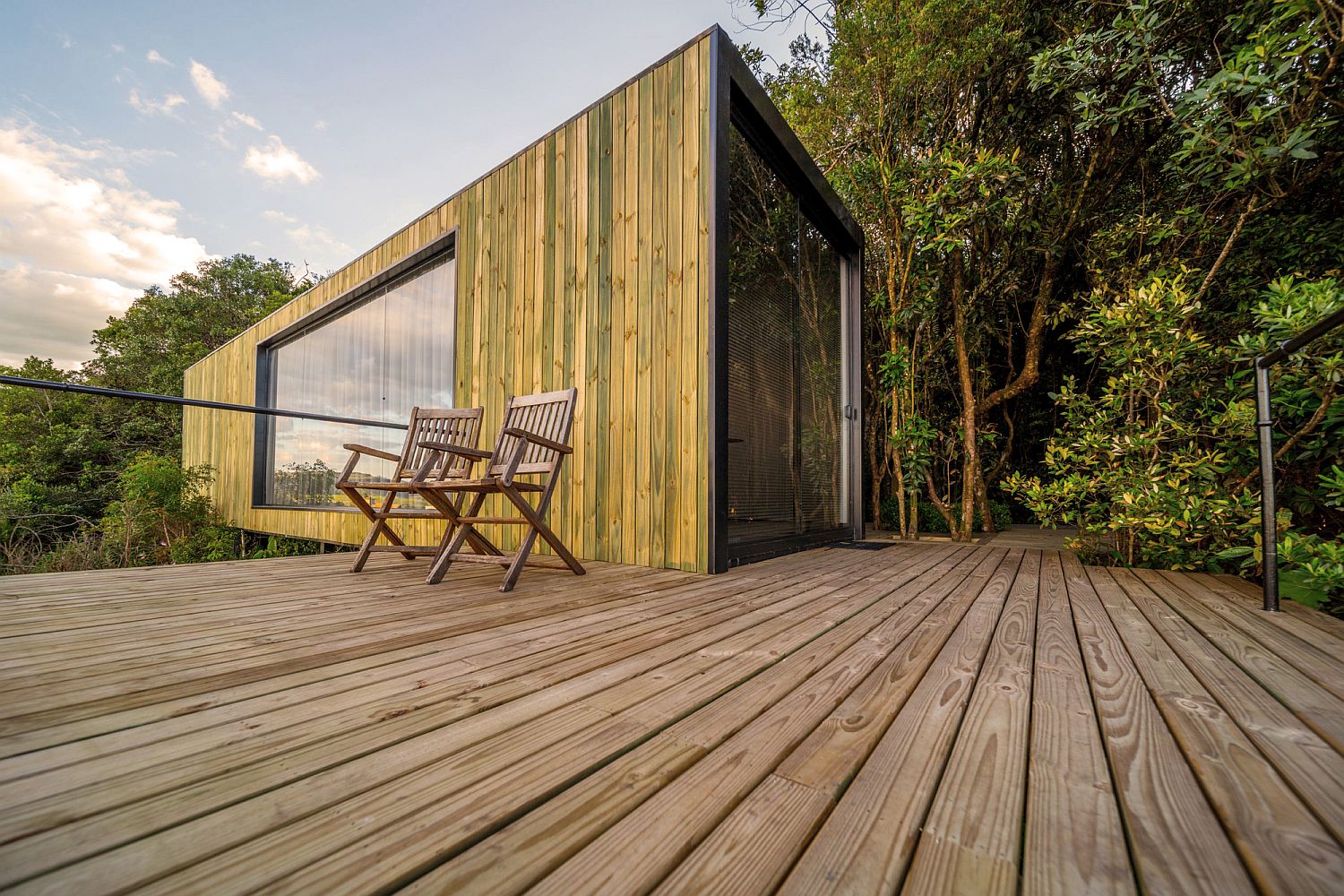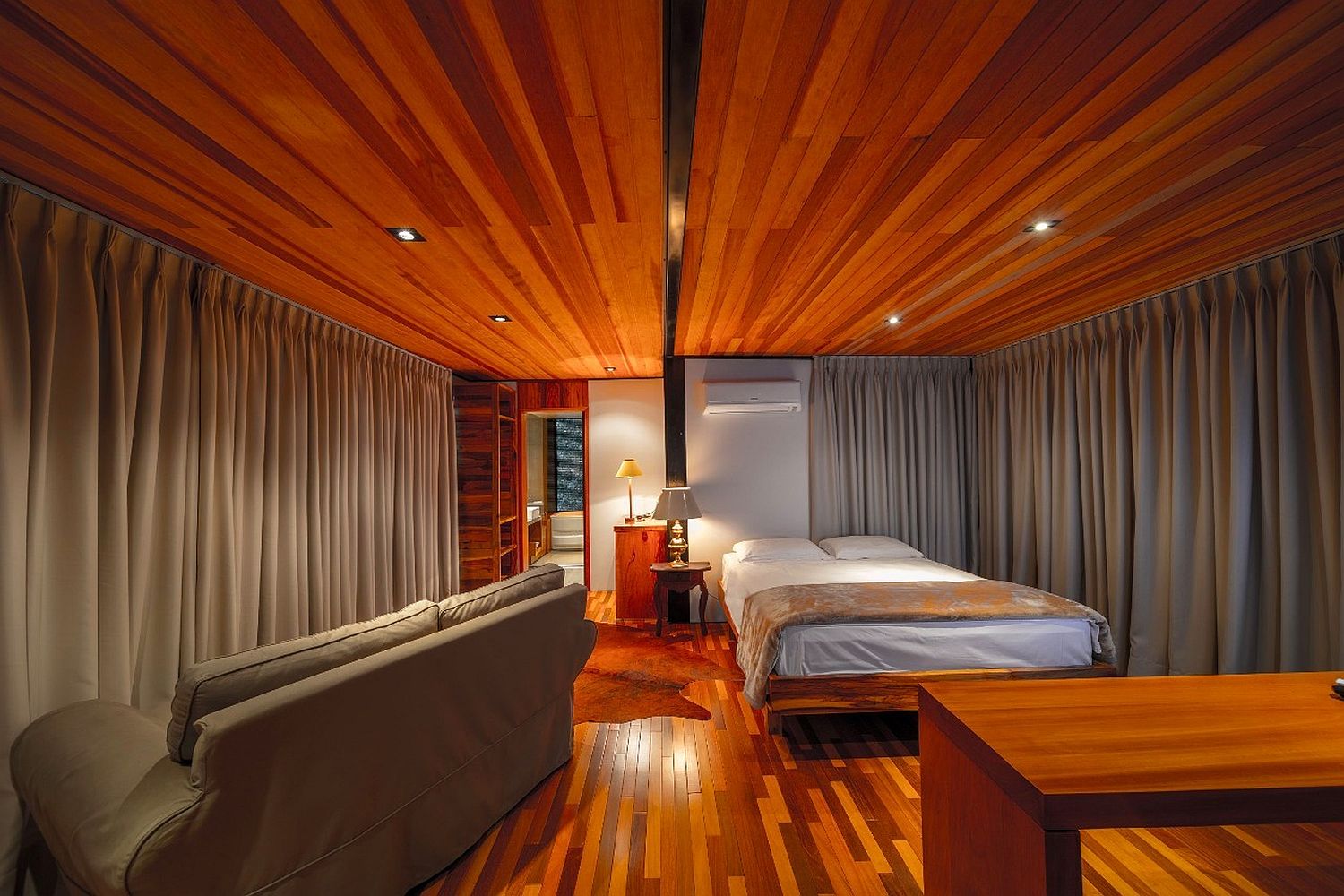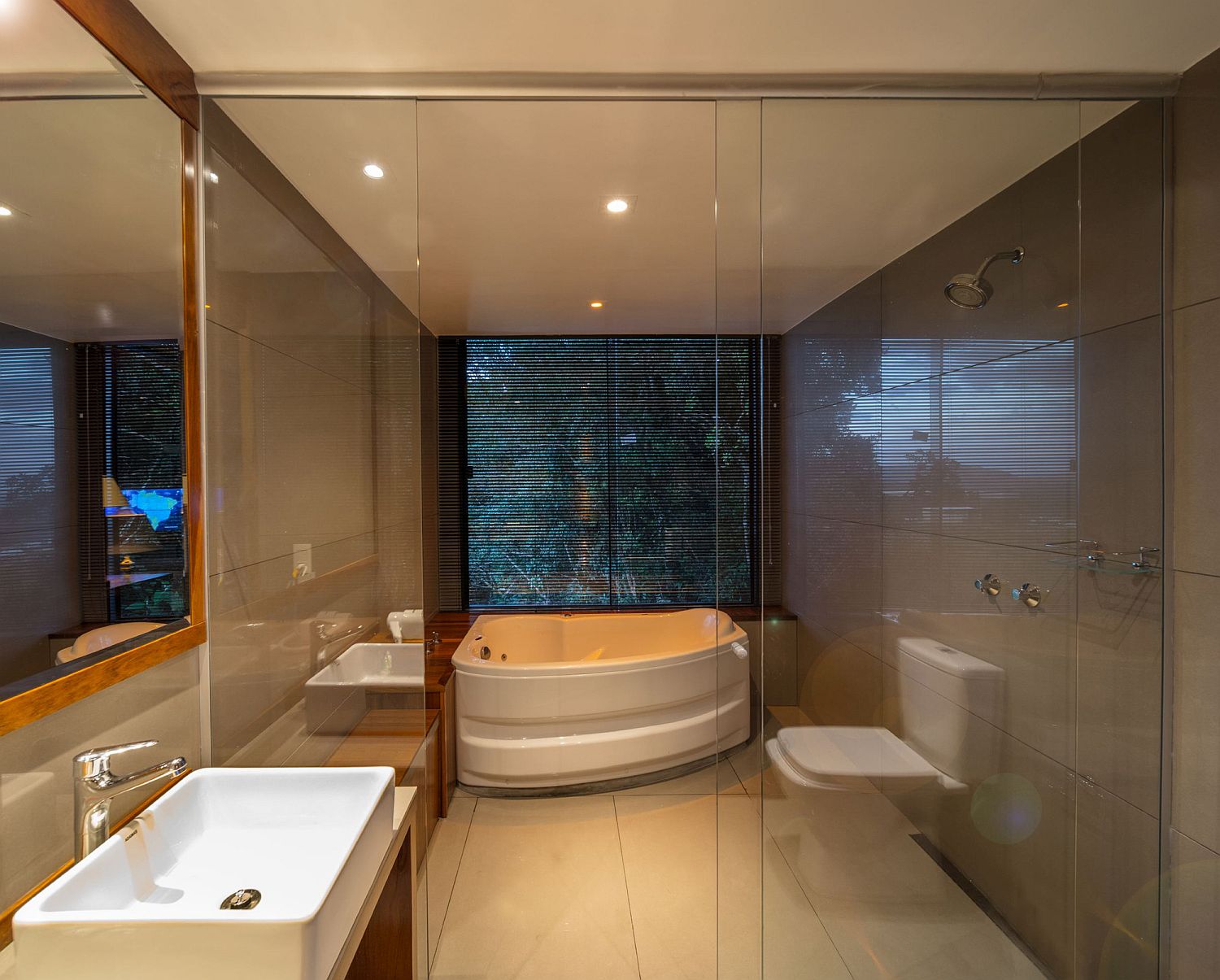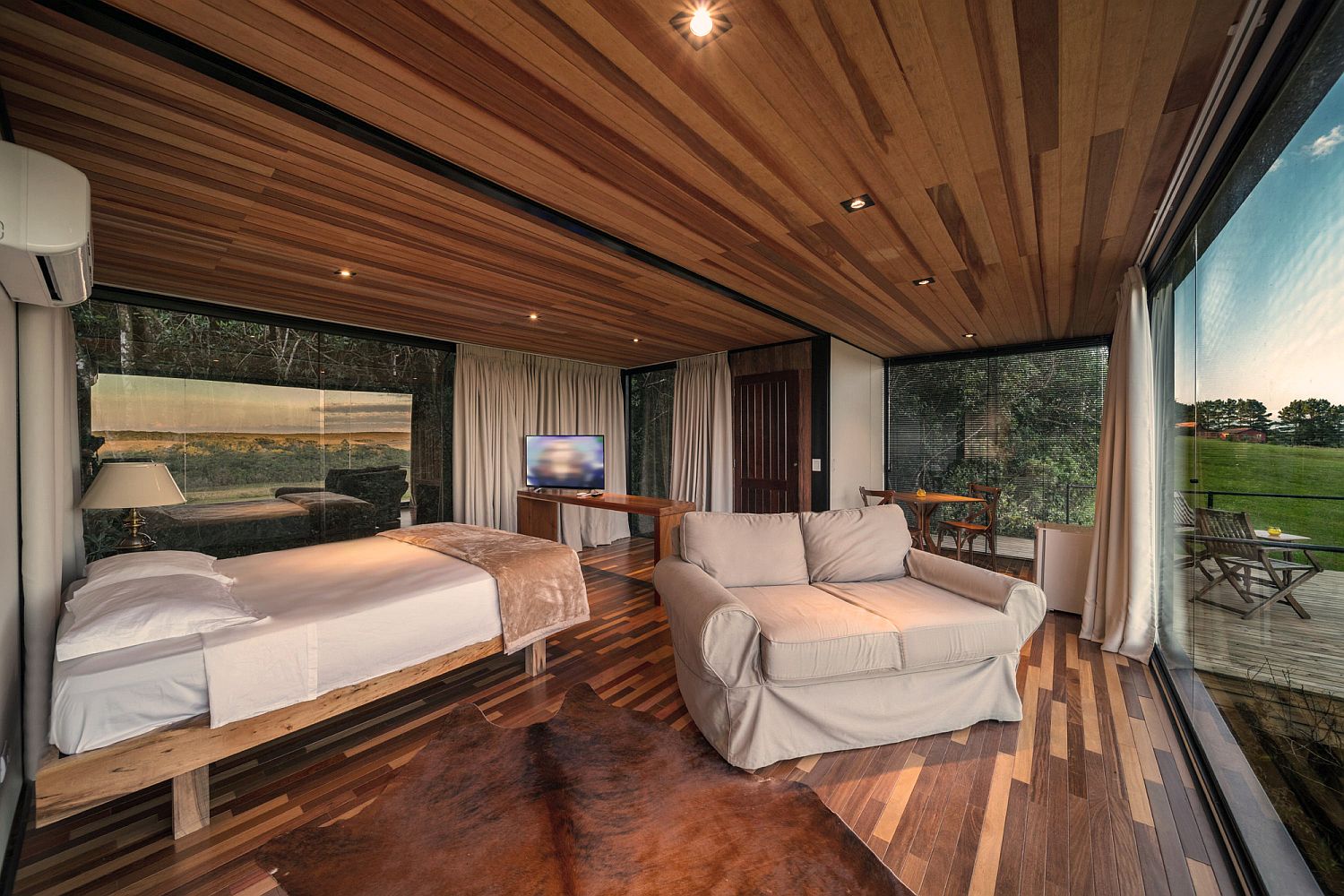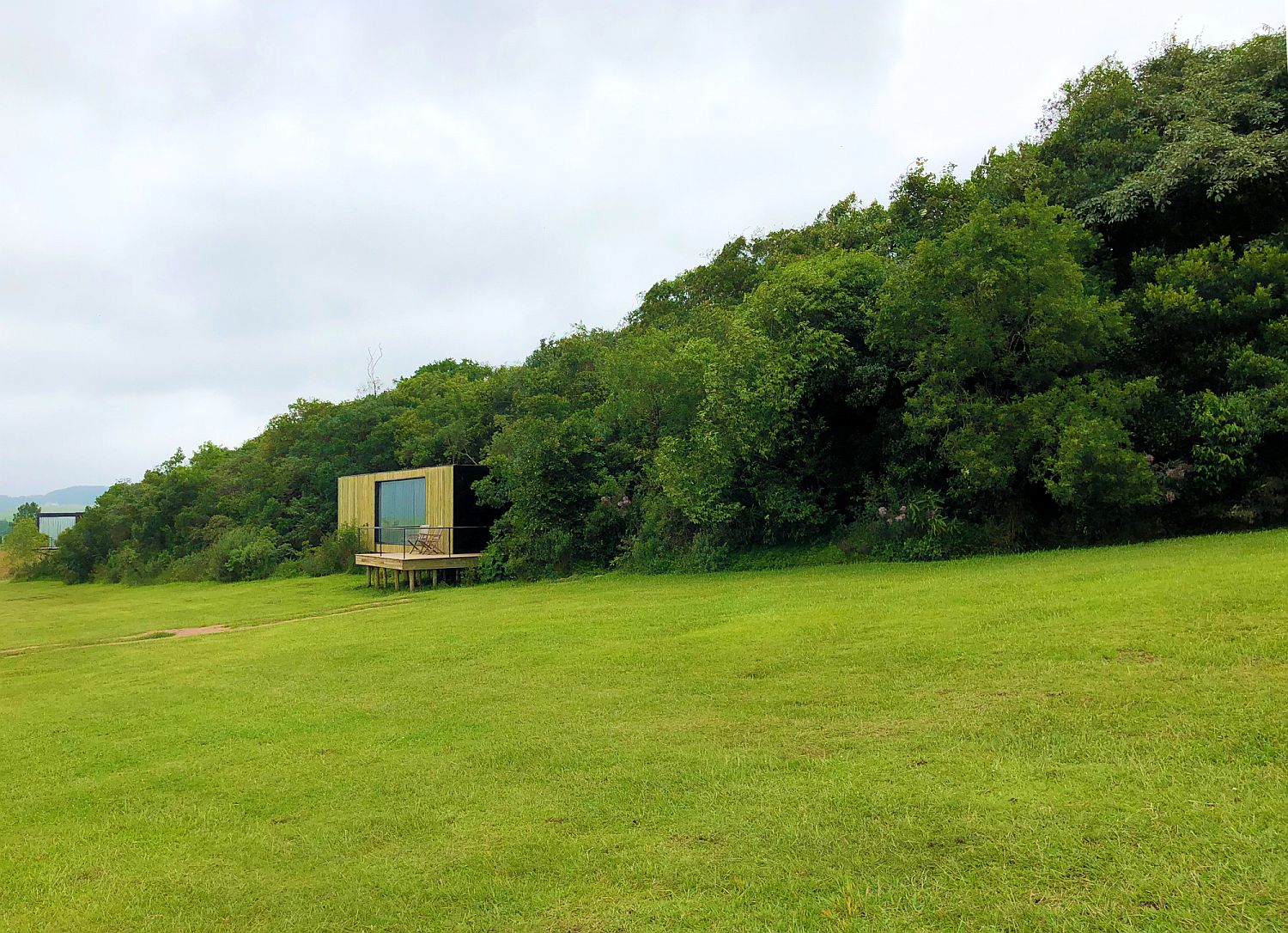 Wood is also used as the main finishing material. In the east facade, it is shown sovereign by boards of pinus pinned in the vertical direction. From the inner side, the wood leads the user to comfort by its natural texture on the floor, ceiling and furniture.
RELATED: Modern Home in Brazil Exudes Elegance with Stylish Contemporary Interiors