Influence by typical Paulista school of architecture and embracing Brazilian-modernism at its brilliant best, the Mattos House in Sao Paulo paints a picture of balanced contrasts. A FGMF Arquitetos design, the spacious house relies on multiple levels to create a breezy, relaxing and openresidence where every single level is connected with the outdoors. The fascinating journey into this beautiful house starts with the lowest level that holds the garage, entry and a lovely garden along with private spaces that are cleverly hidden from public view. Step above to the first floor and you will find the open dining area and kitchen that are once again connected with the garden.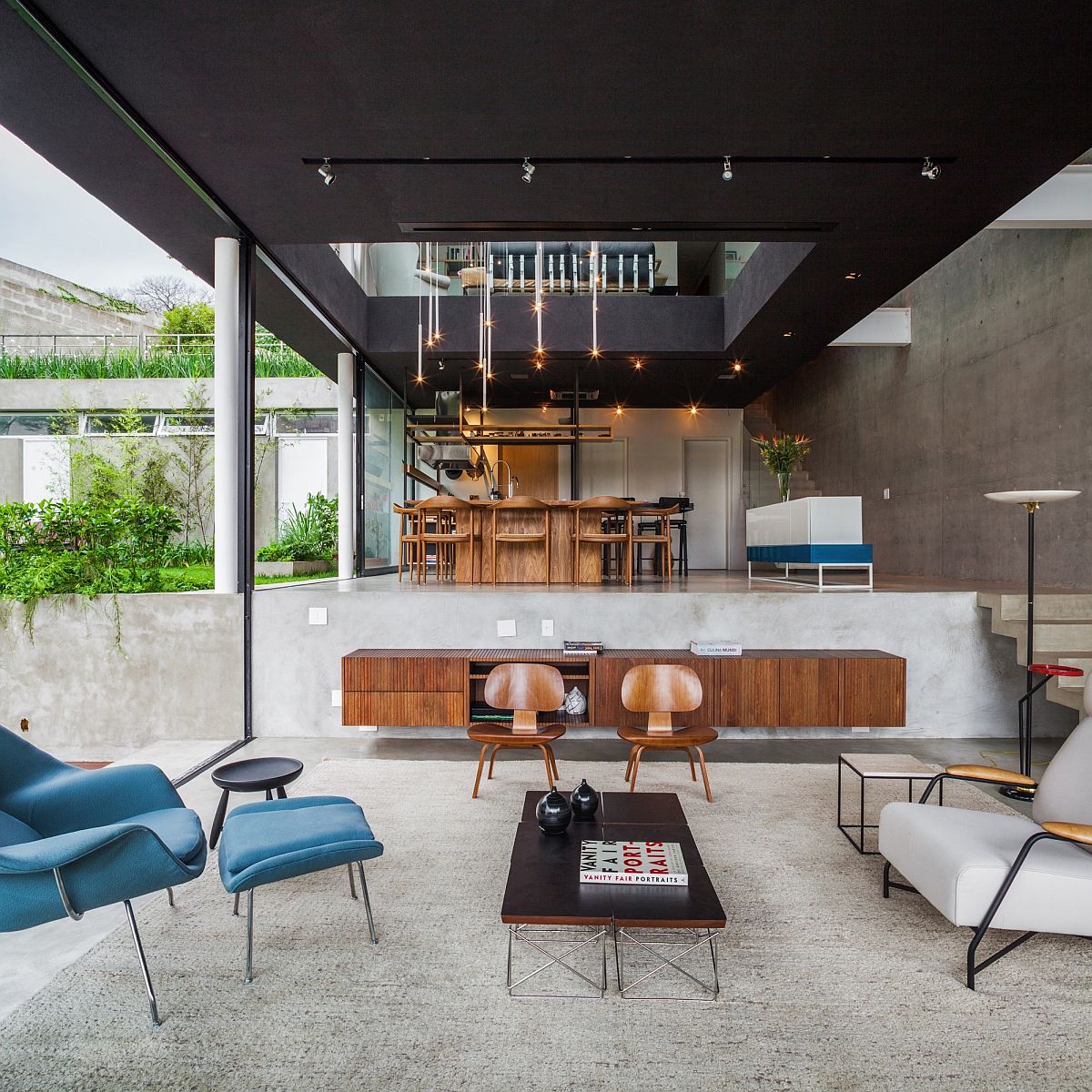 It is the top level that houses the large living area which flows into the solarium and the pool deck outside. The arrangement of spaces is truly unique with emphasis being placed on a smart indoor-outdoor interplay where one complements the other. But the balance of elements does not end there with the solid concrete walls and flooring of the upper levels standing contrast to the seemingly weightless, glazed ground level!
Sparkling custom lighting fixture with 36 bright, individual pieces, a wooden dining table and other bespoke designs are combined with classic like the Eames Plywood Chair and Saarinen's Womb couch to elevate the aura of the living area. Complete with a state-of-the-art home theater and lavish bedrooms, this Brazilian home wows at every turn! [Photography: Rafaela Netto]
RELATED: In the Foothills of Franklin Mountains: Multi-Level Family Home in El Paso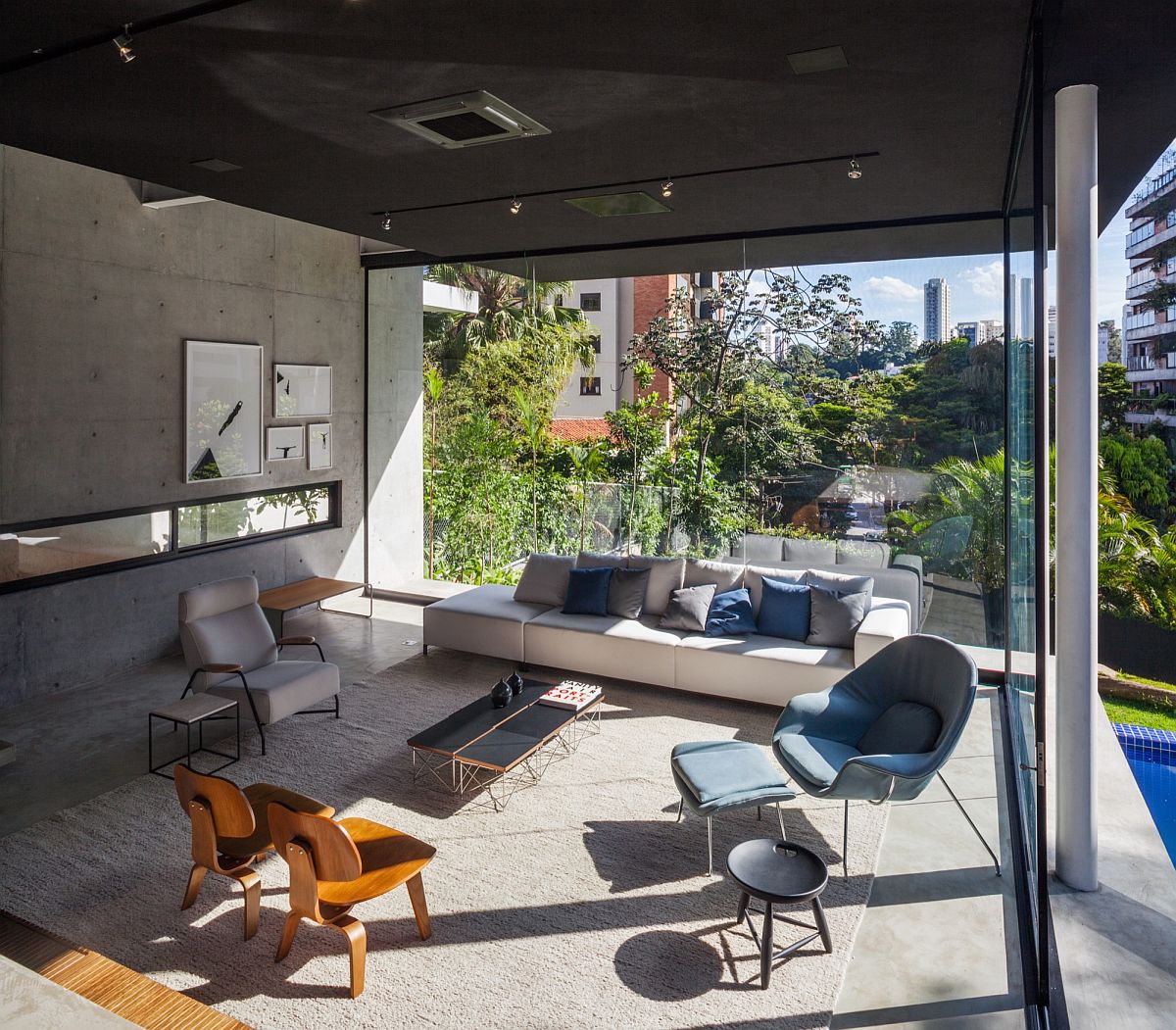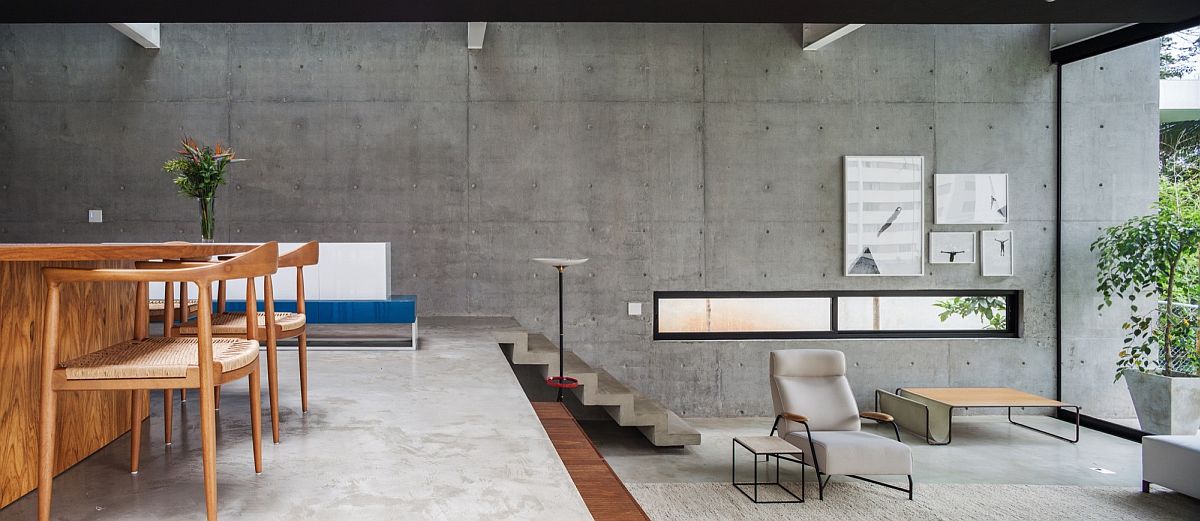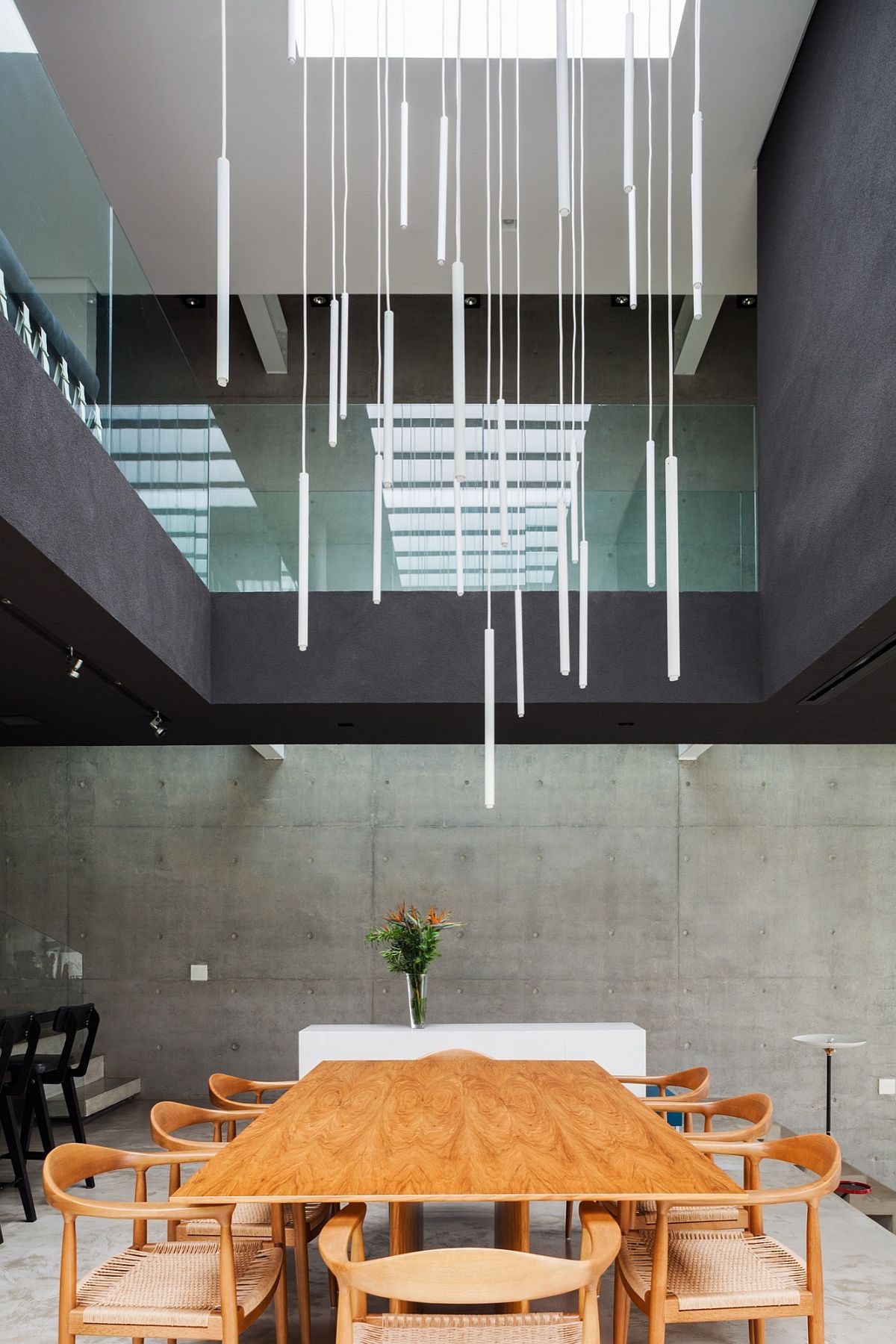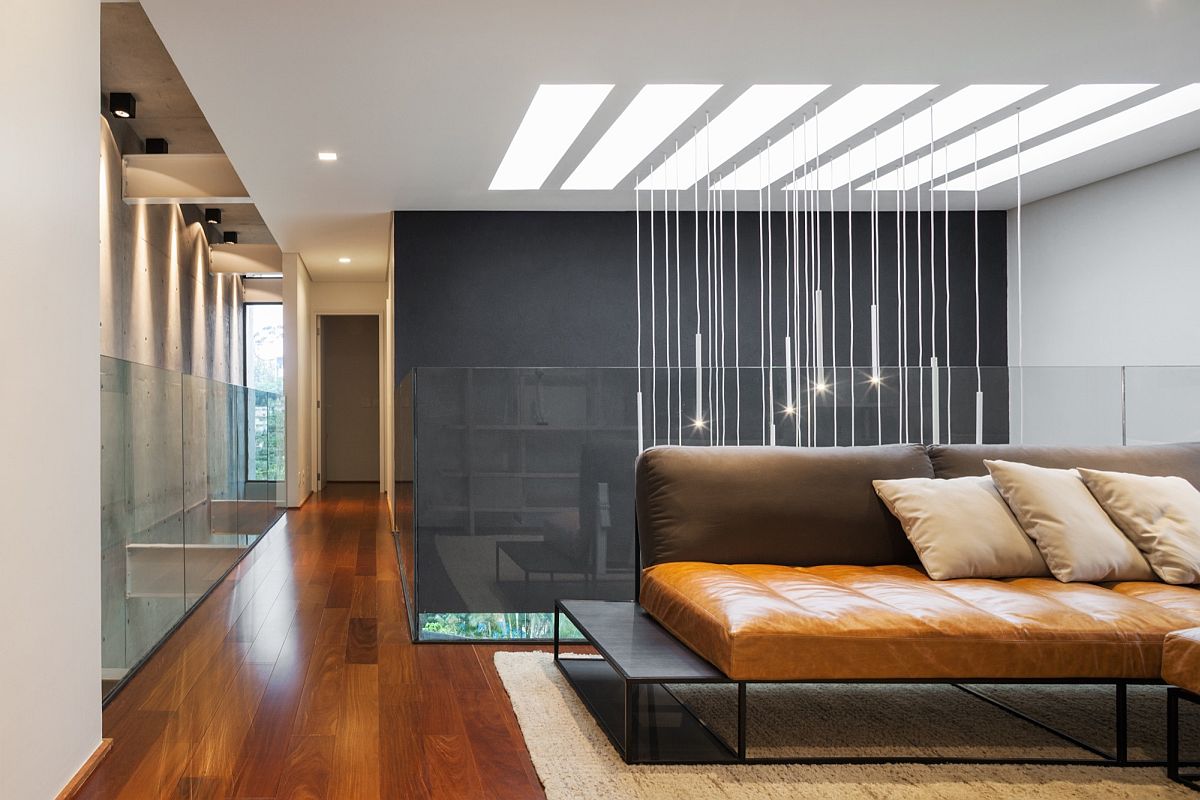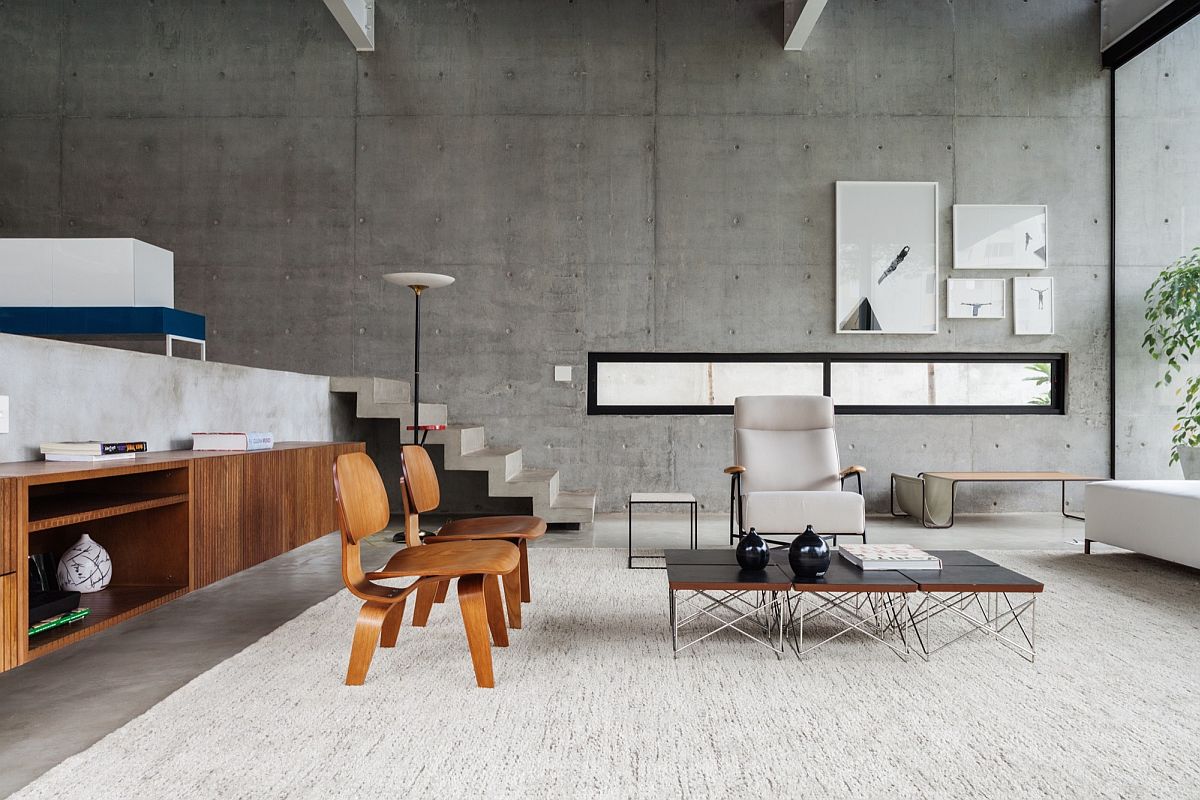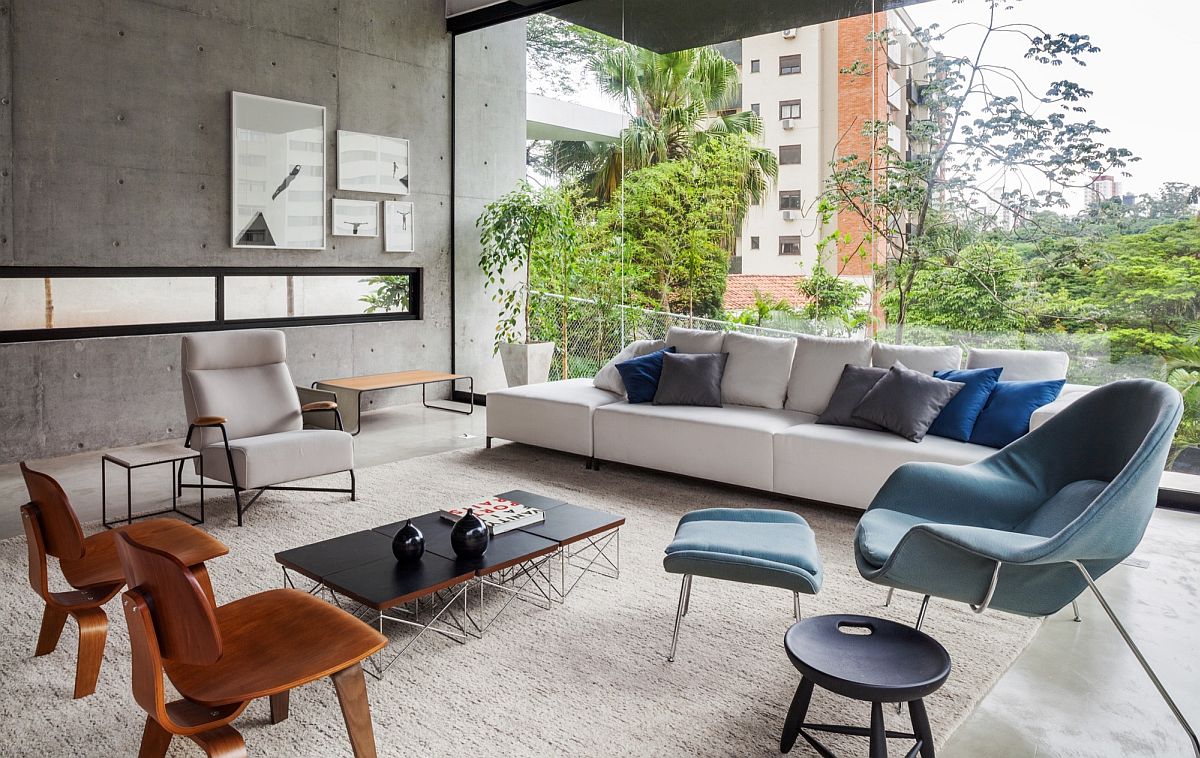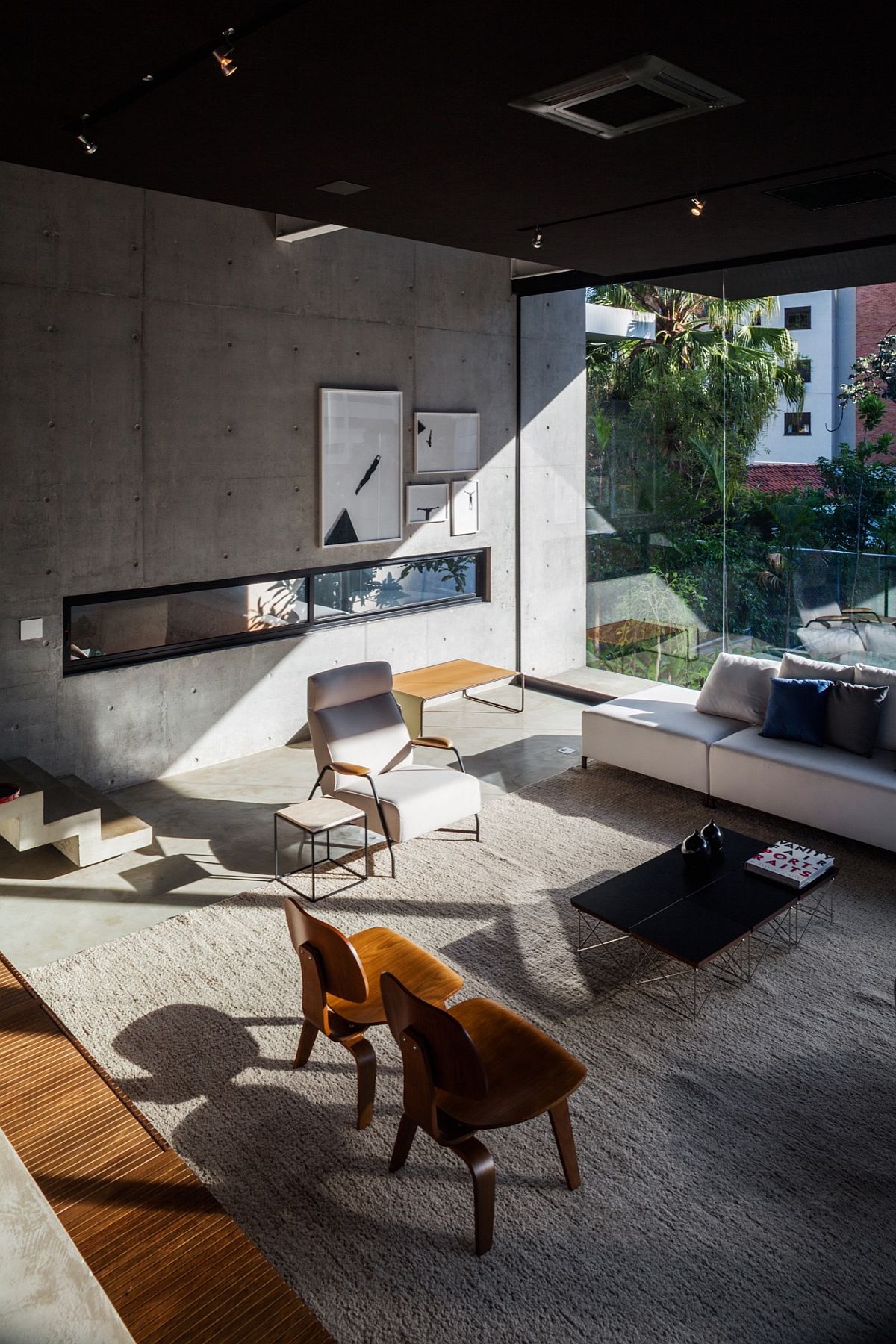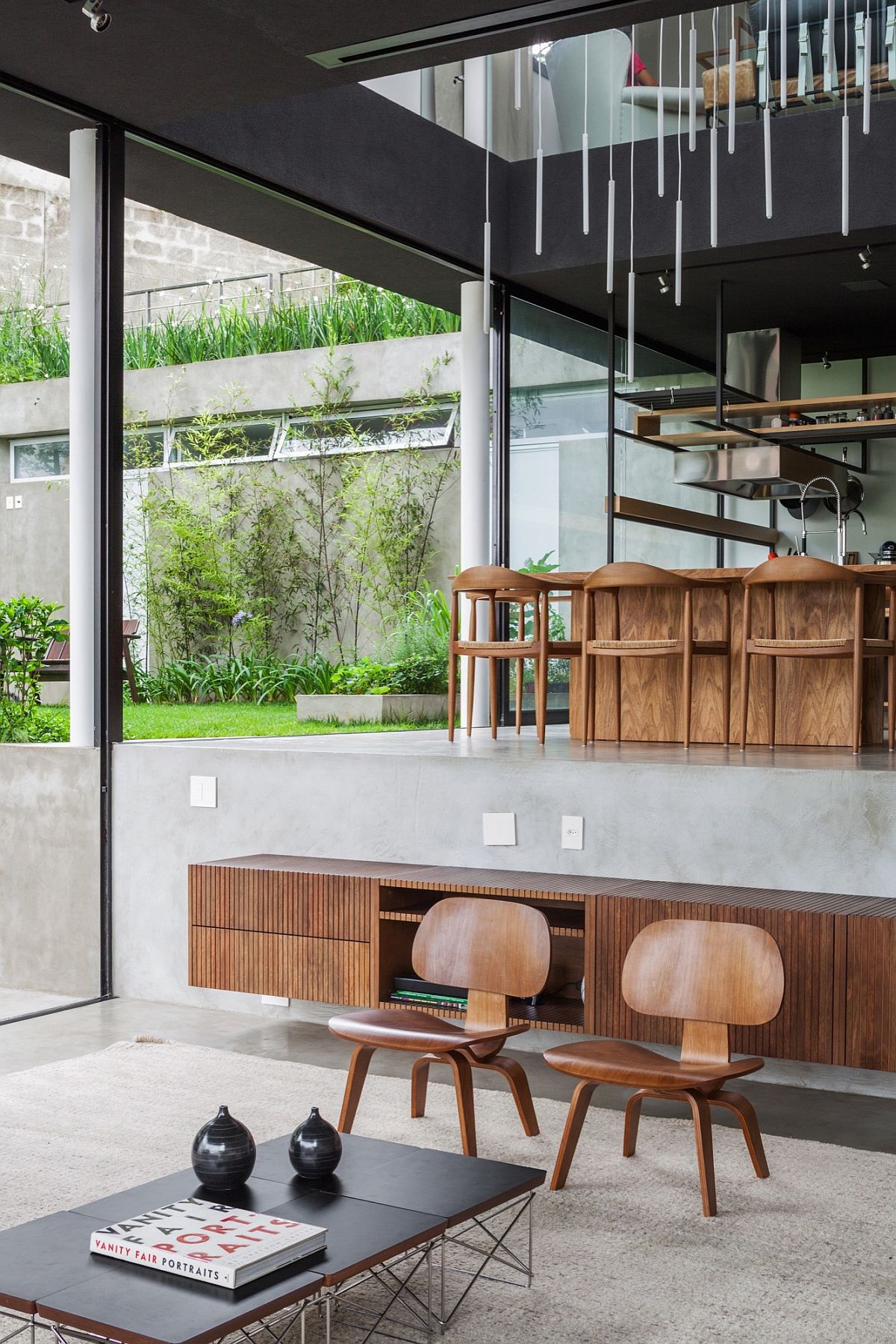 One of the main approaches was the structural and enclosure designs: the contrast between the intimate area's heavy monolithic volume above and the social area's light, glazed volume sectioned by the plateaux always seemed to us like a typical paulista school architecture solution, adequate to the location and the project's necessities.
RELATED: Indoor-Outdoor Home Design: Multi-Level Garden House in El Salvador