An antique armoire can bring a sense of timeless elegance to any home, but not everyone can find a proper use for one — not to mention sufficient space too! In the old days they were used to store clothing and linens back when bedrooms didn't have closets, and today some people use them to hold their televisions — but that trend perhaps isn't as big of a deal as it once was now that TV screens are so flat and compact. In any case, if you do have the room for it, is certainly isn't impossible to find some kind of use for an armoire.
You just need to have a look around at all your stuff, and see what needs a storage area of its own! Here are some great ideas that might pique your interest.
For Your Fashion Accessories & Beauty Routine
An armoire can be a lovely addition to your bedroom, even if you already have a giant walk-in closet. If you have enough stuff, you may want to dedicate your armoire to neatly organizing and storing all your jewelry, scarves, purses, handbags, shoes, and other smaller accessories — like this armoire example from BHG.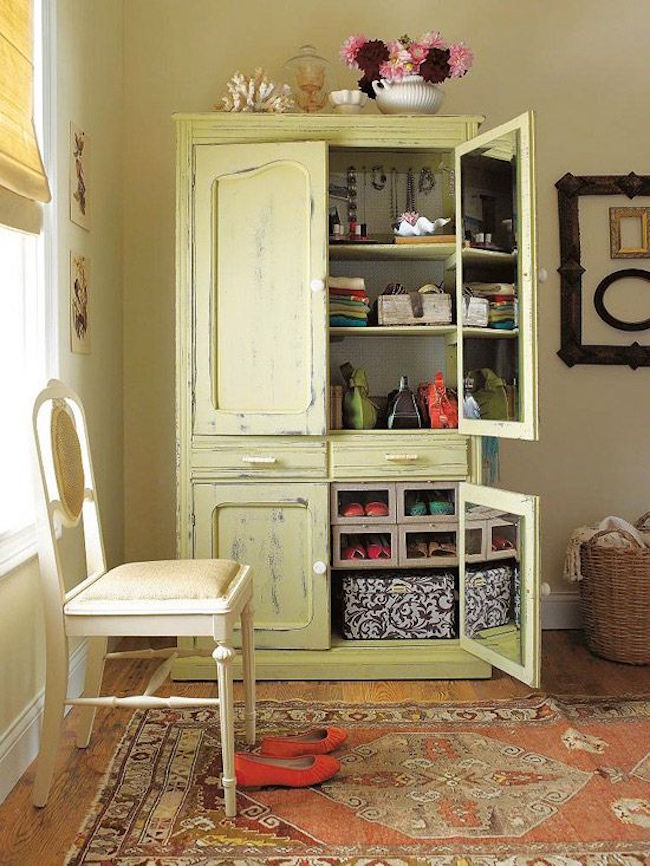 Do you own enough hats? Simply replace the glass doors with netting for an interesting way to display them! [Photo from Quintessence Blog]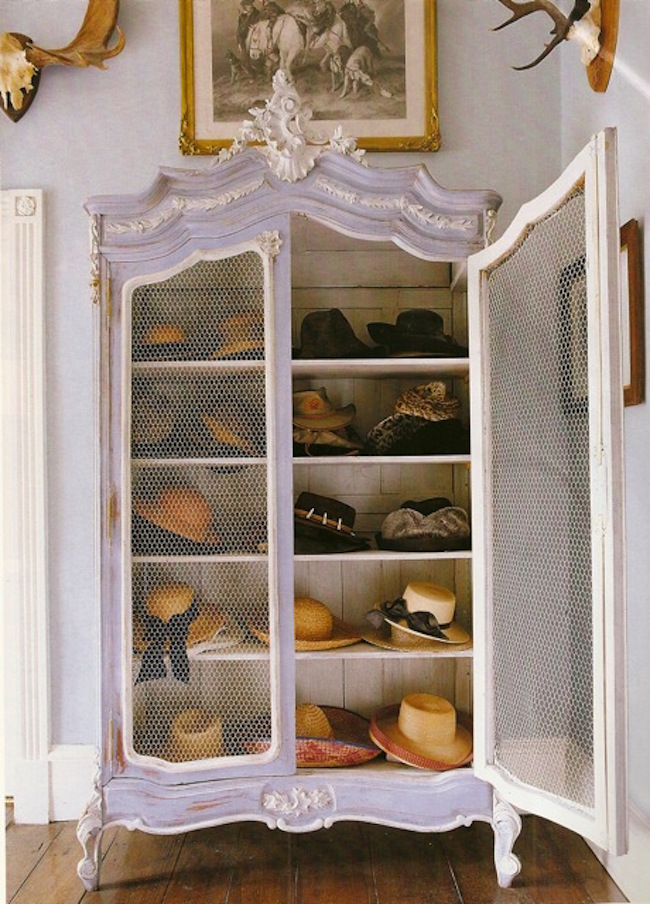 If you don't have a proper vanity, there's no better way to create a similar effect than with an old armoire. Here's a great armoire turned makeup station that was featured on HGTV.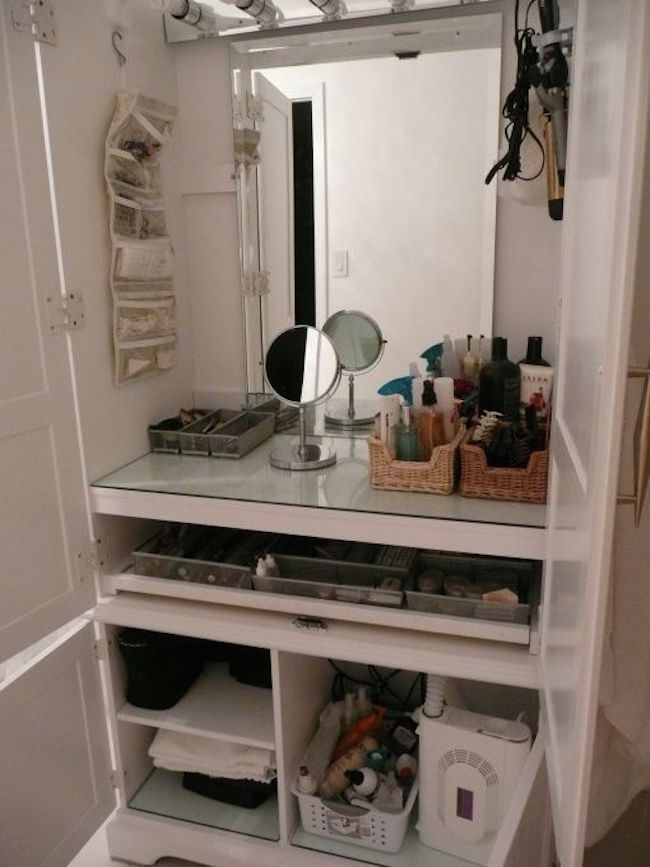 For Your Favorite Hobbies
Hobbyists often have lots of stuff that require lots of storage room that's easy to access and keep tidy. Whether it's sewing, crafting, gardening, or something else — organization is key, and an armoire can really be the perfect solution for it.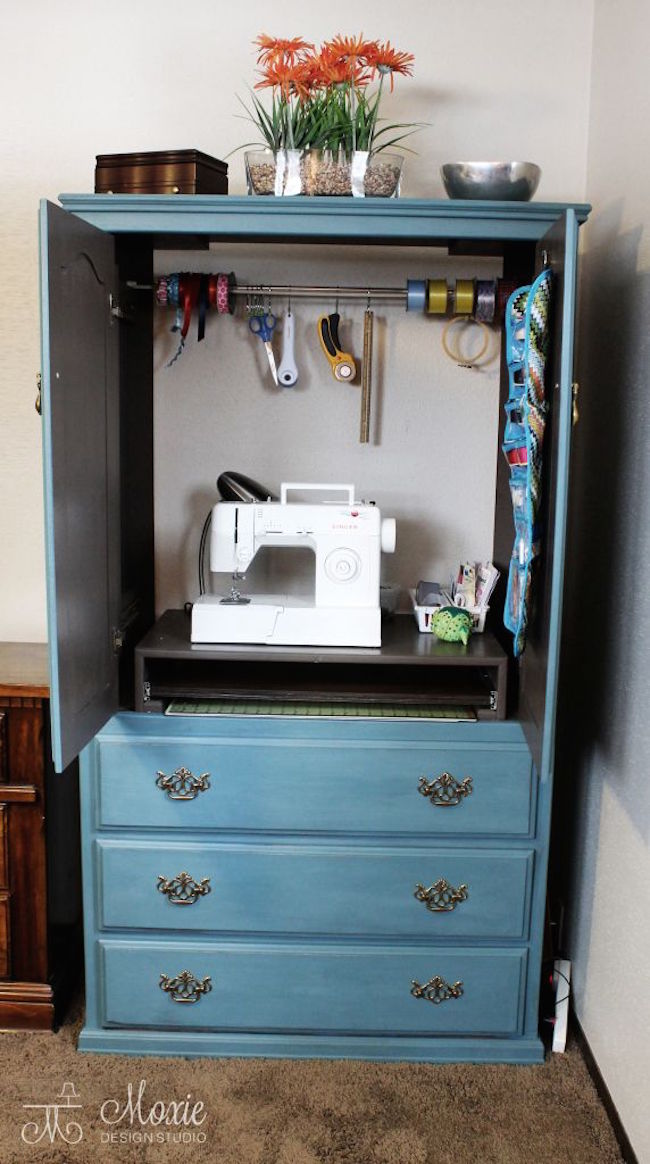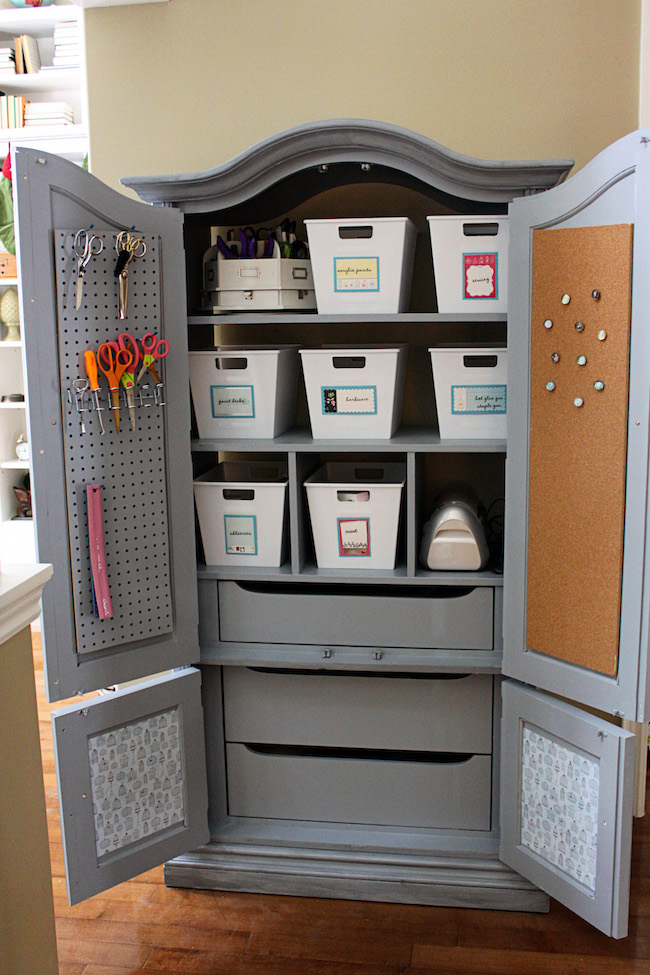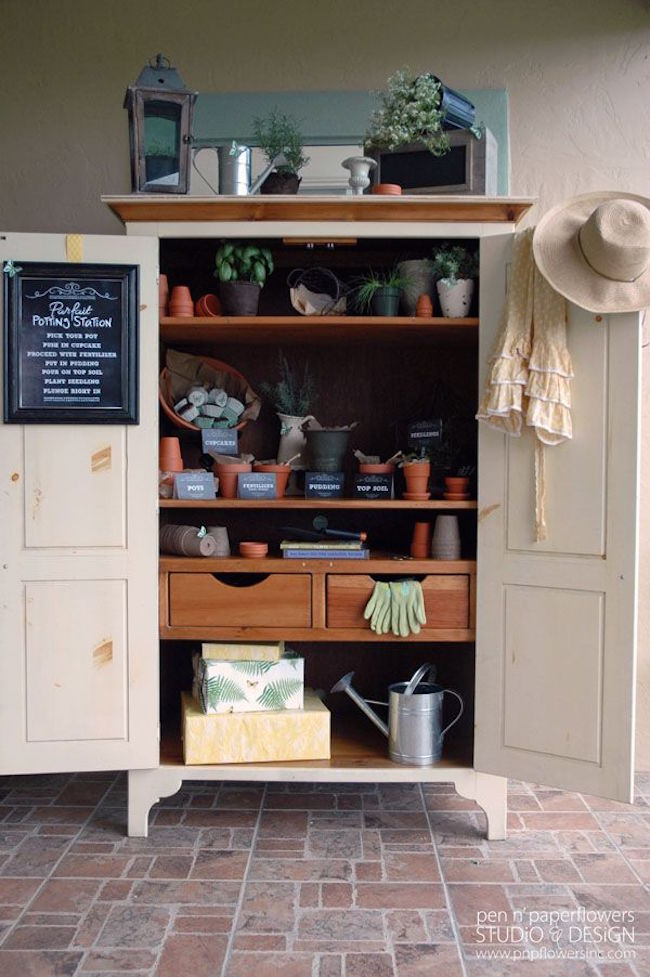 For a Unique Choice of Furniture
You might be surprised to find how versatile armoires can be to use in place of other pieces of furniture. Check out this desk from Apartment Therapy! Put it out of sight by closing the doors when you're all done working.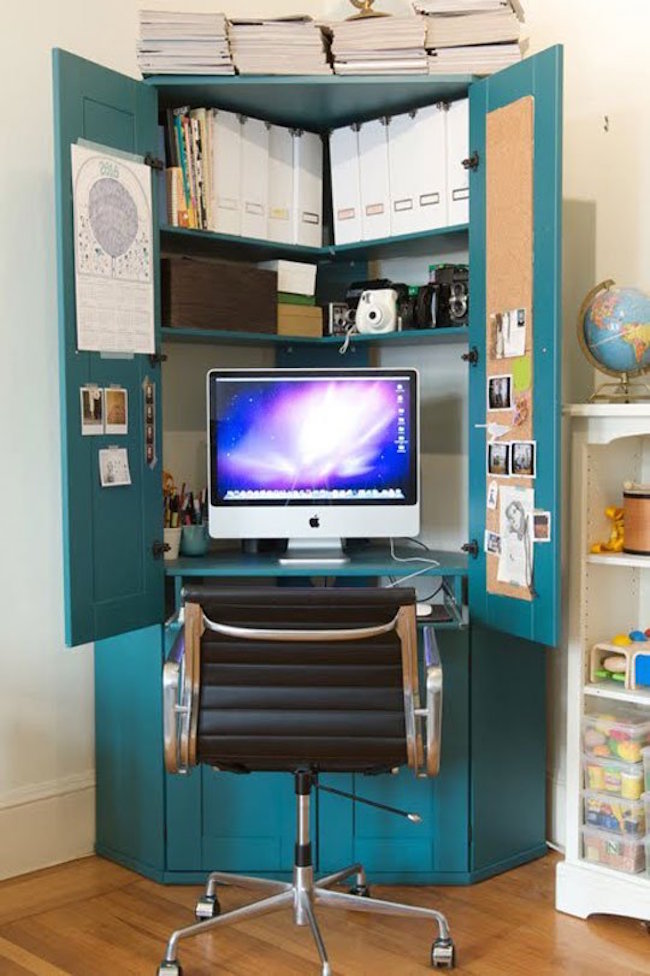 If you're expecting, an armoire can be a clever use of a changing table. And when baby is all grown up, you'll have the opportunity to find another use for your armoire. [Photo from Home Talk]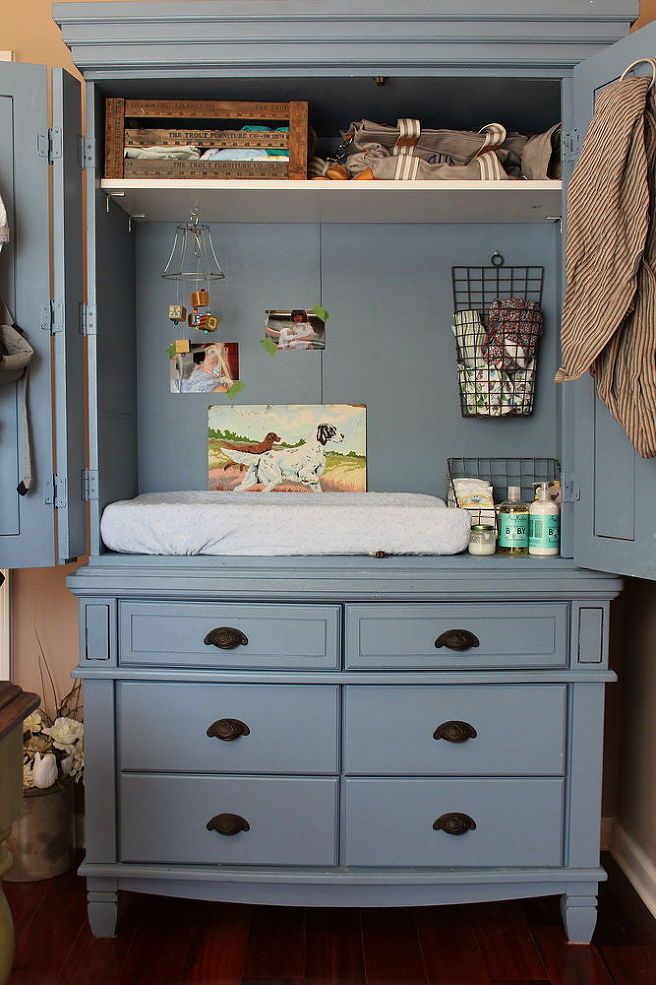 An old armoire works just as well as a regular bookcase — if not better for the unique look you get. Check out how these homeowners replaced the glass doors with netting to show off their book collection. [Photo from Wealden Times]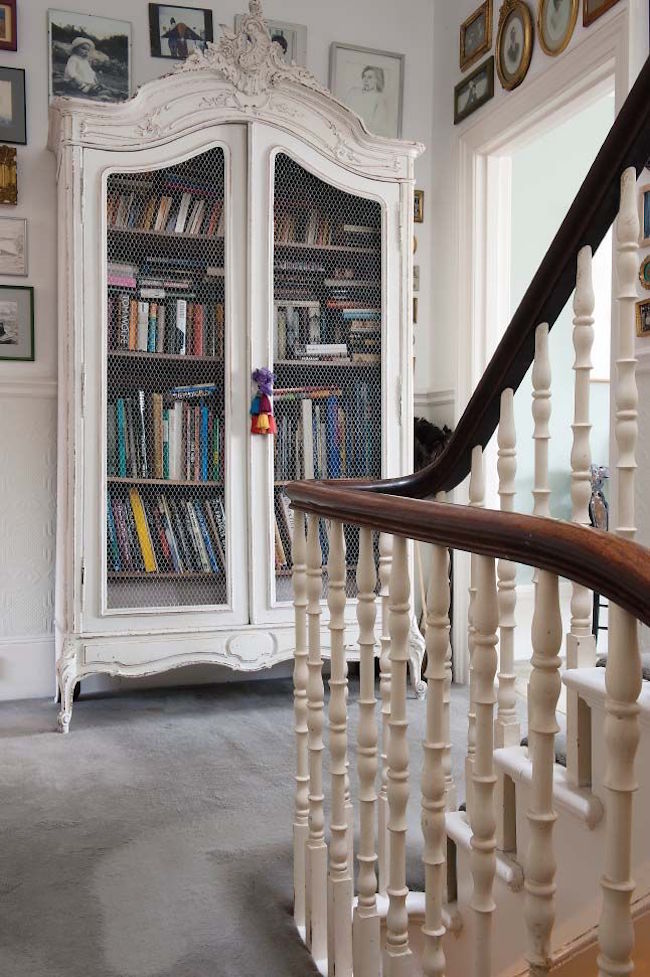 For the Kitchen
You can never have enough storage in the kitchen. If you lack cabinet space but have just enough room along an area of a wall, an armoire can serve as a wonderful pantry. Check out this great example from Decoholic!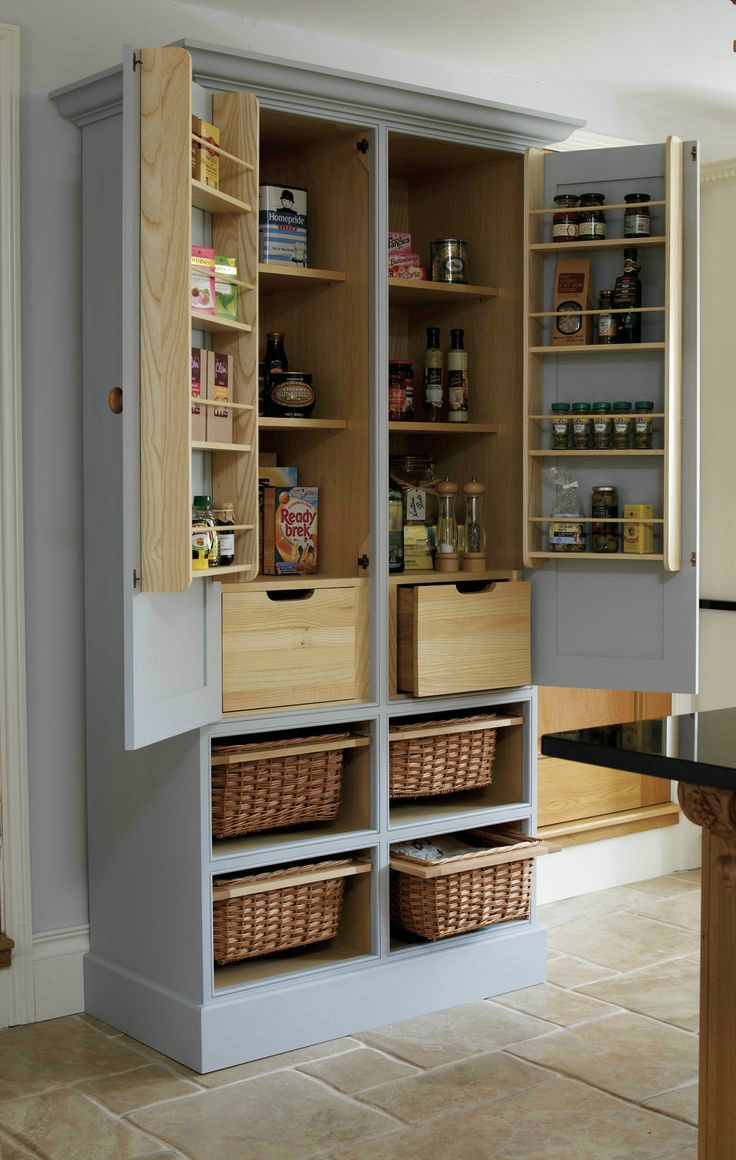 Drinks, anyone? Giddy Upcycled featured a lovely dark armoire turned into a classy bar.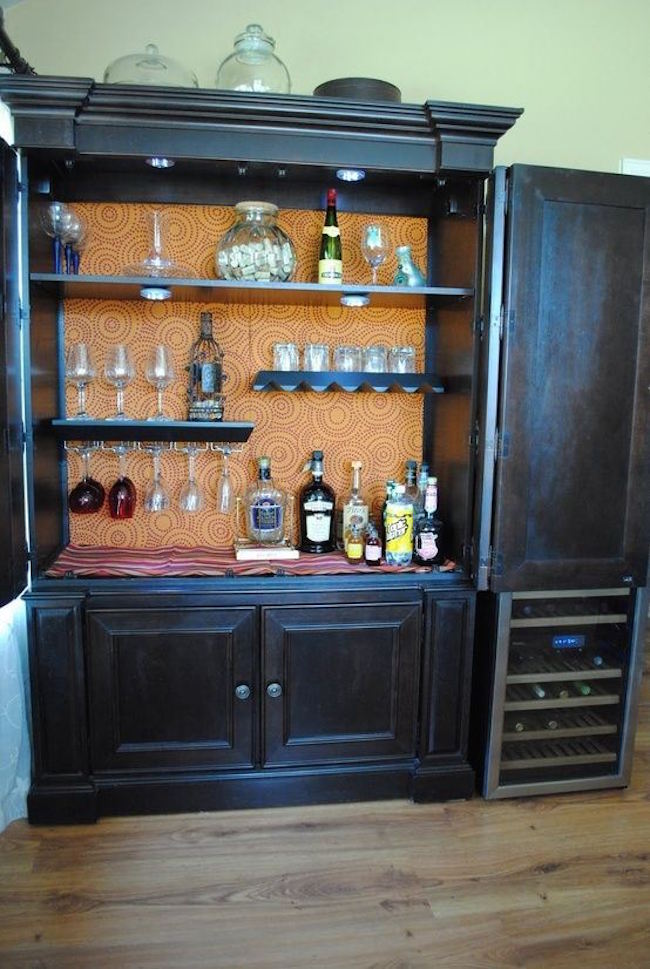 Alternatively, you could use the same idea as above, but for coffee instead. Ever Evolving Life 4-5 shows the complete transformation this armoire went through to become a cute little coffee bar.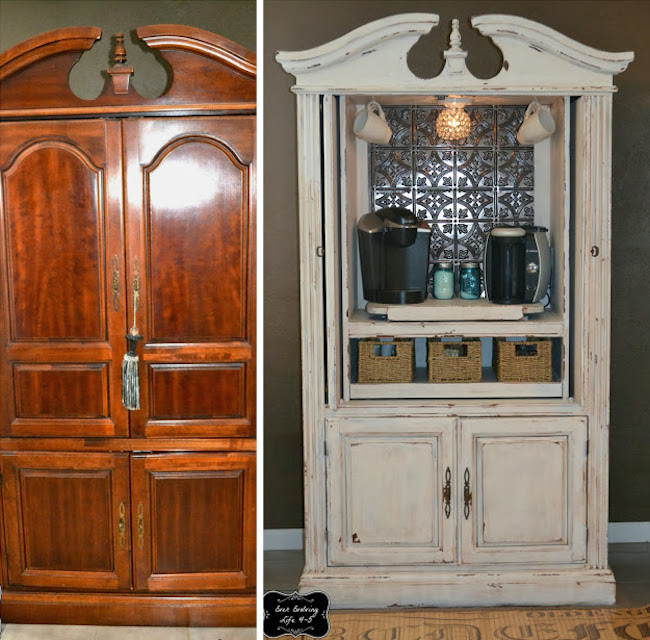 For an Alternative to Closet Space
Most people have closets in their homes these days, but sometimes there's always that need for the stuff that just doesn't fit or belong in there. Check out this great use of an armoire to hang coats, store outerwear, and even provide a little bench area! Perfect for any entryway or mudroom. [Photo from Refurbished Ideas]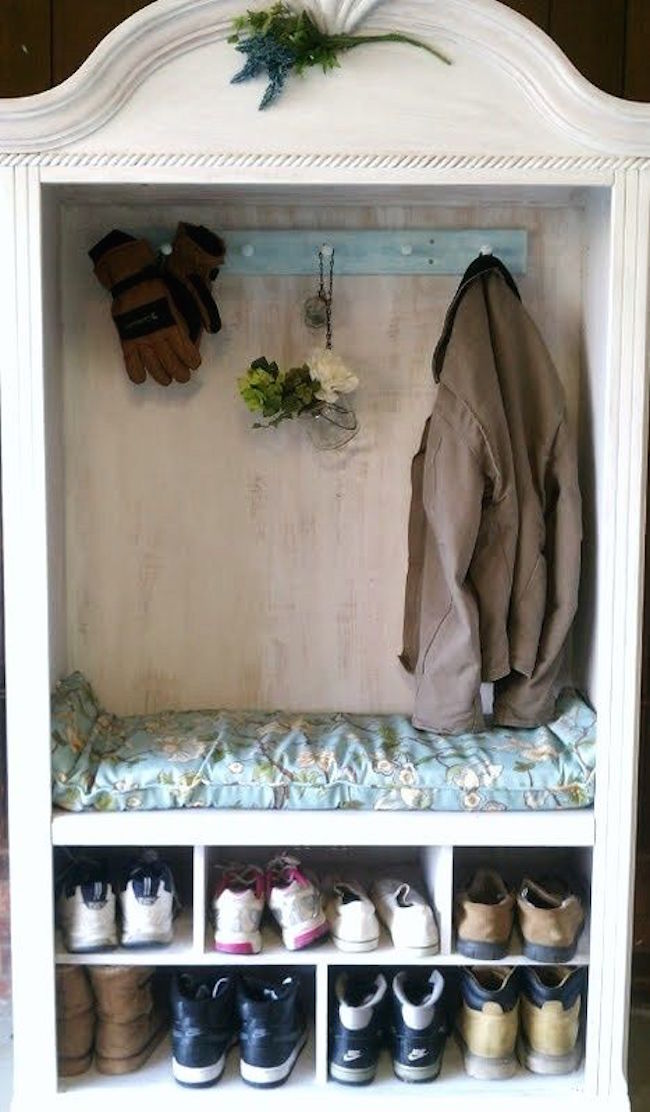 If you have a bathroom that fits one, an armoire is a beautiful way to add more storage — especially for towels. Like some of the others on this list, this armoire from Enchanted Home does away with the glass and replaces it with netting instead.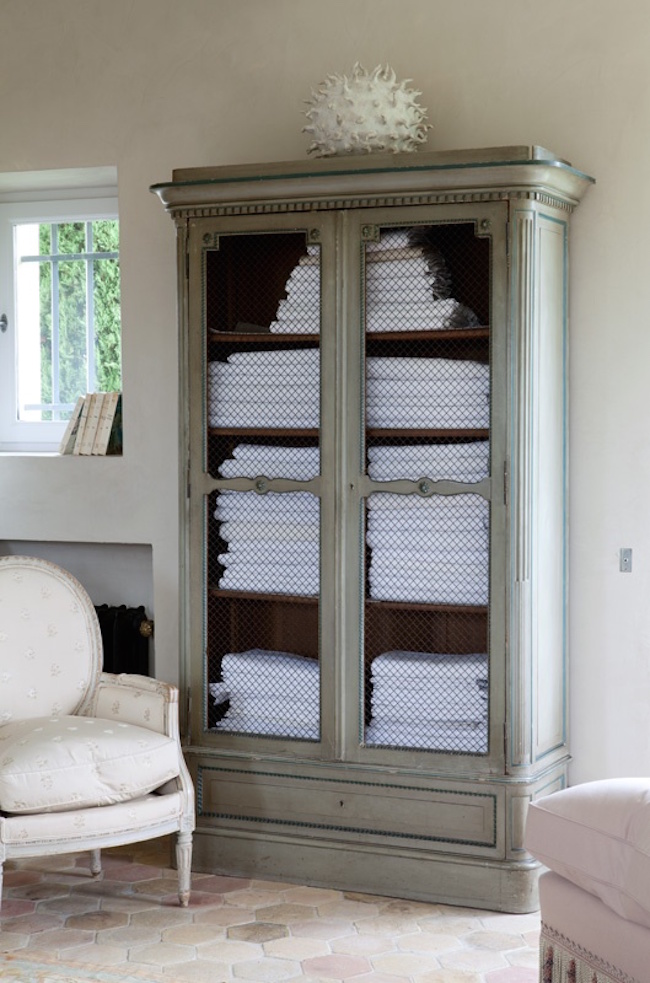 For Your Pet?!
Bet you never expected this! Another example featured on Giddy Upcycled shows an armoire transformed into a big, beautiful birdcage for live birds. Of course, the glass is replaced again with more appropriate cage-like netting. Neat idea if you want to show off your feathery friends in style!