A home that combines the historical past of East Hampton with a modern lifestyle, Piersons Way was designed by Bates Masi Architects to meet the needs of a young couple and their growing family. It is the potato barns in the region that offered the template for this lovely fusion of past and present, as the exterior of the home borrows from their classic design. Cedar and weathering steel shape both the exterior and the interior of the home and offer a wonderful textural alchemy while complementing the air of modernity indoors. Spread across two different levels, the house offers a relaxed setting where the landscape becomes a part of the narrative in an organic fashion.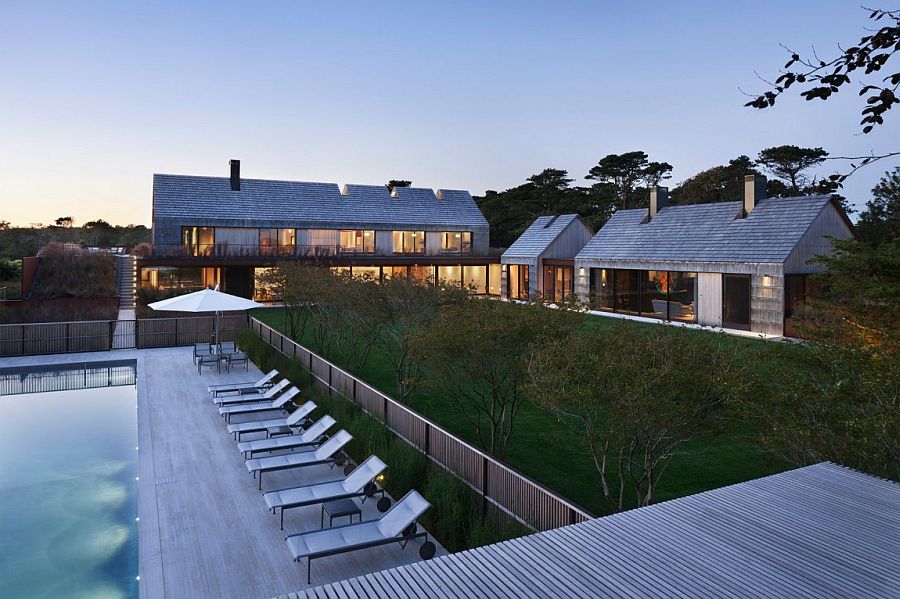 The lower level of the home contains the living space along with kitchen, dining area and guest rooms that are connected with the large rear garden through glass doors. An additional wing houses social zones, along with the top floor that contains the master suite and family bedrooms. A lavish pool, barbecue area, spa with ocean views and a tranquil garden add to the opulence of the home that encourages you to spend more time outdoors than inside. A warm, earthy color palette and curated décor choices complete this expansive East Hampton retreat. [Photography: Michael Moran]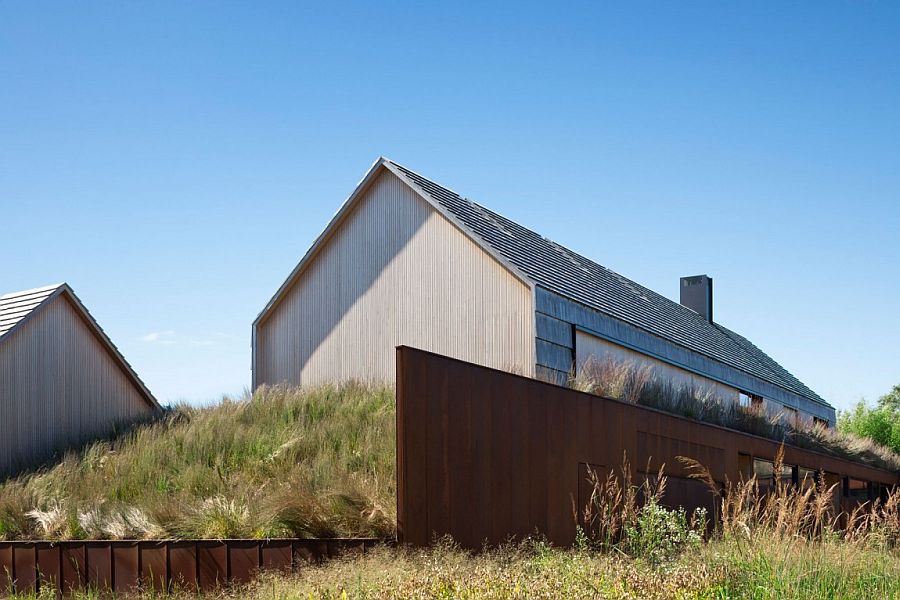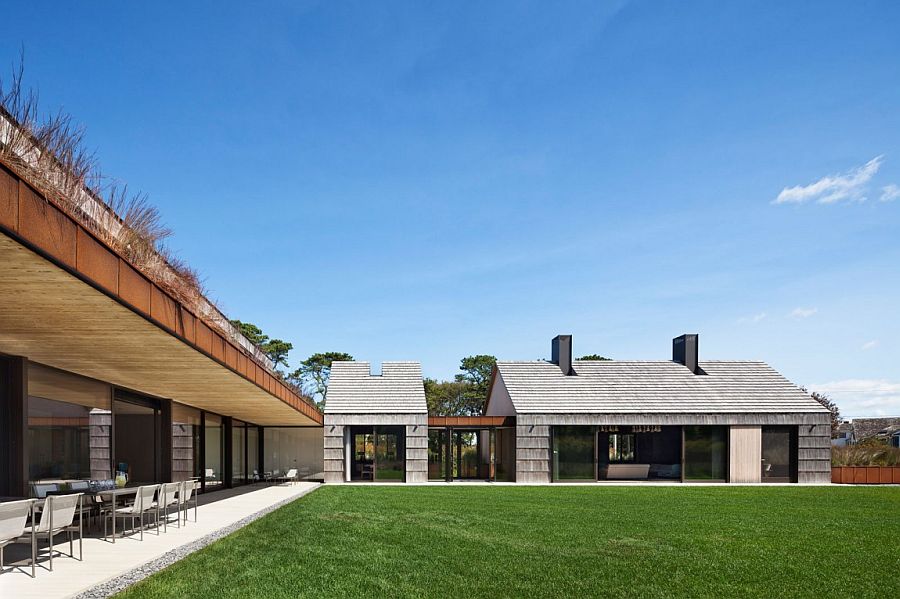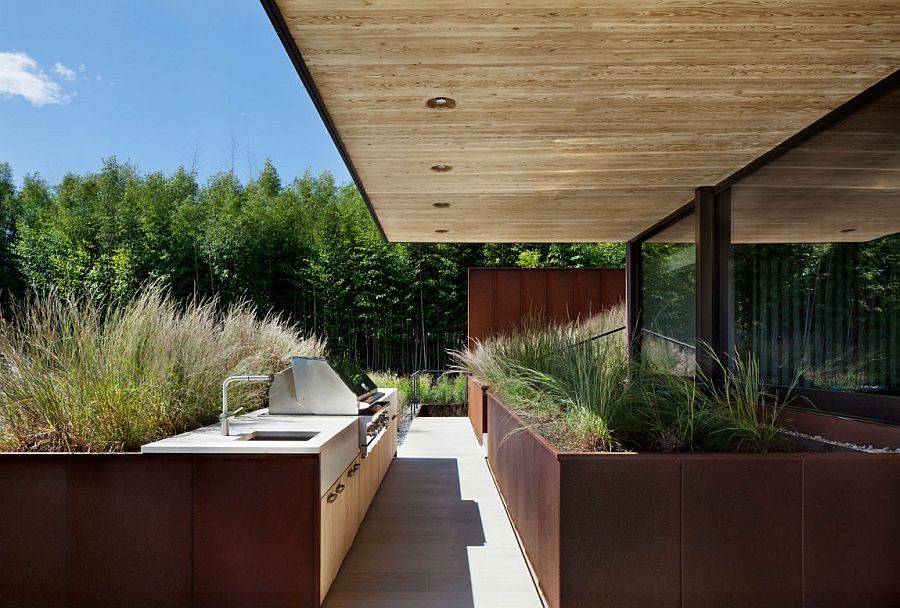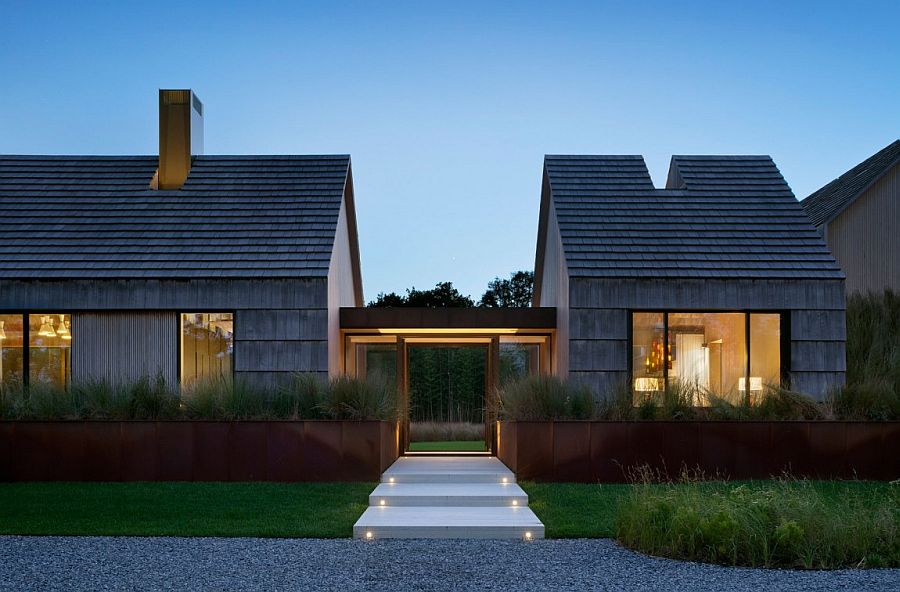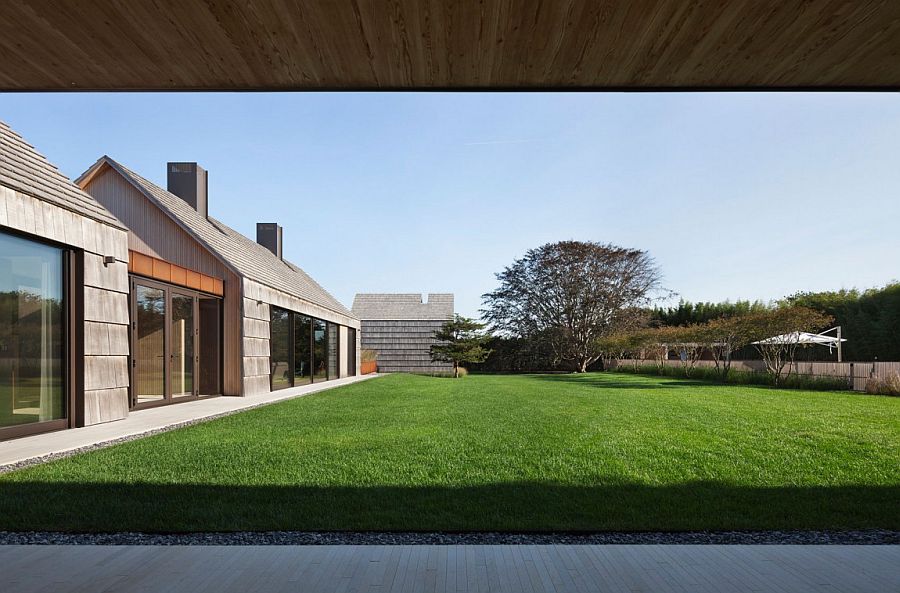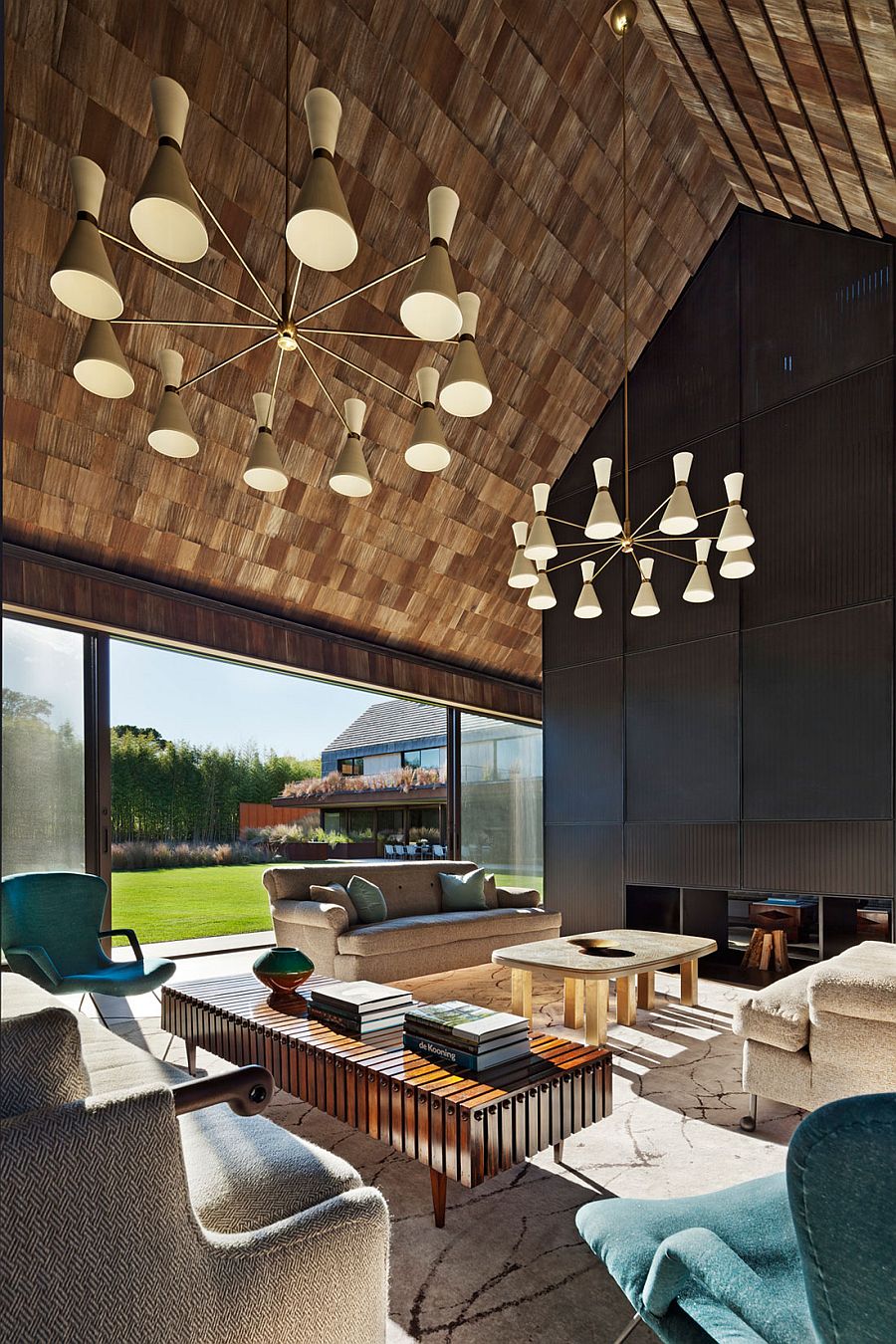 The structure allows for a number of design opportunities: the material transitions seamlessly from inside to outside as a 12' by 90' long cantilever, stair treads are cut from the same material to express its thickness and cylindrical recesses are carved out of the wood ceiling to transform surface mounted fixtures into lighting elements. This method of carving continues throughout the design as casework and custom furniture.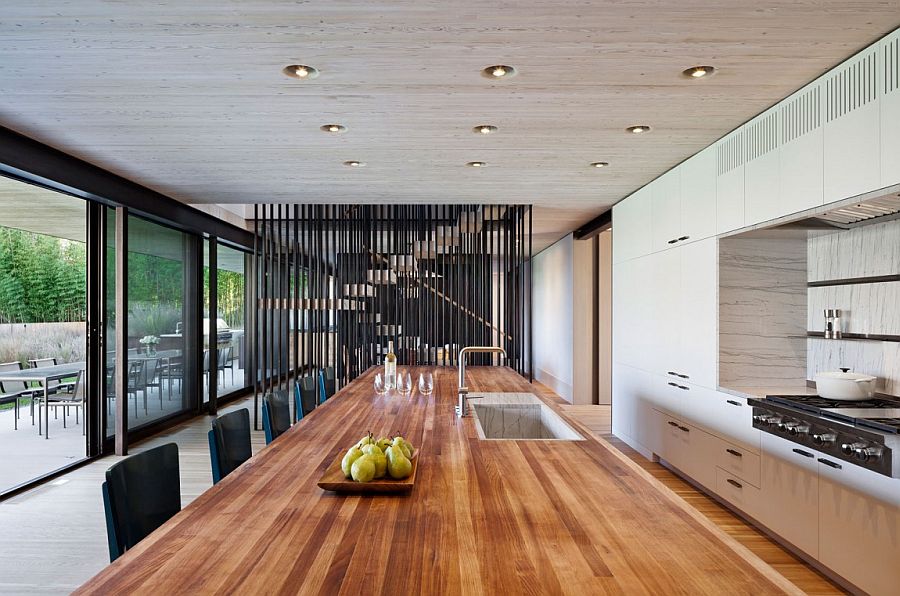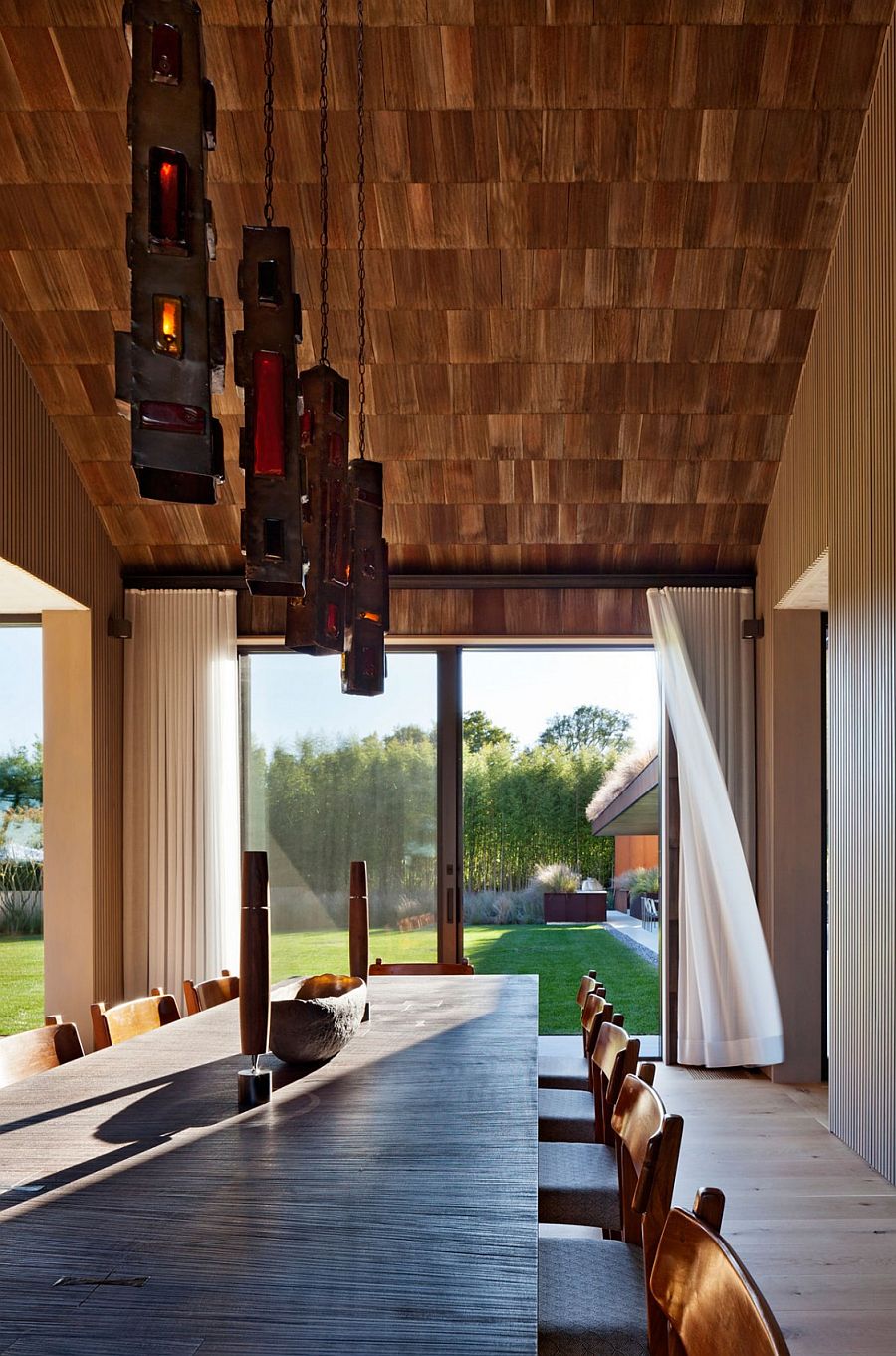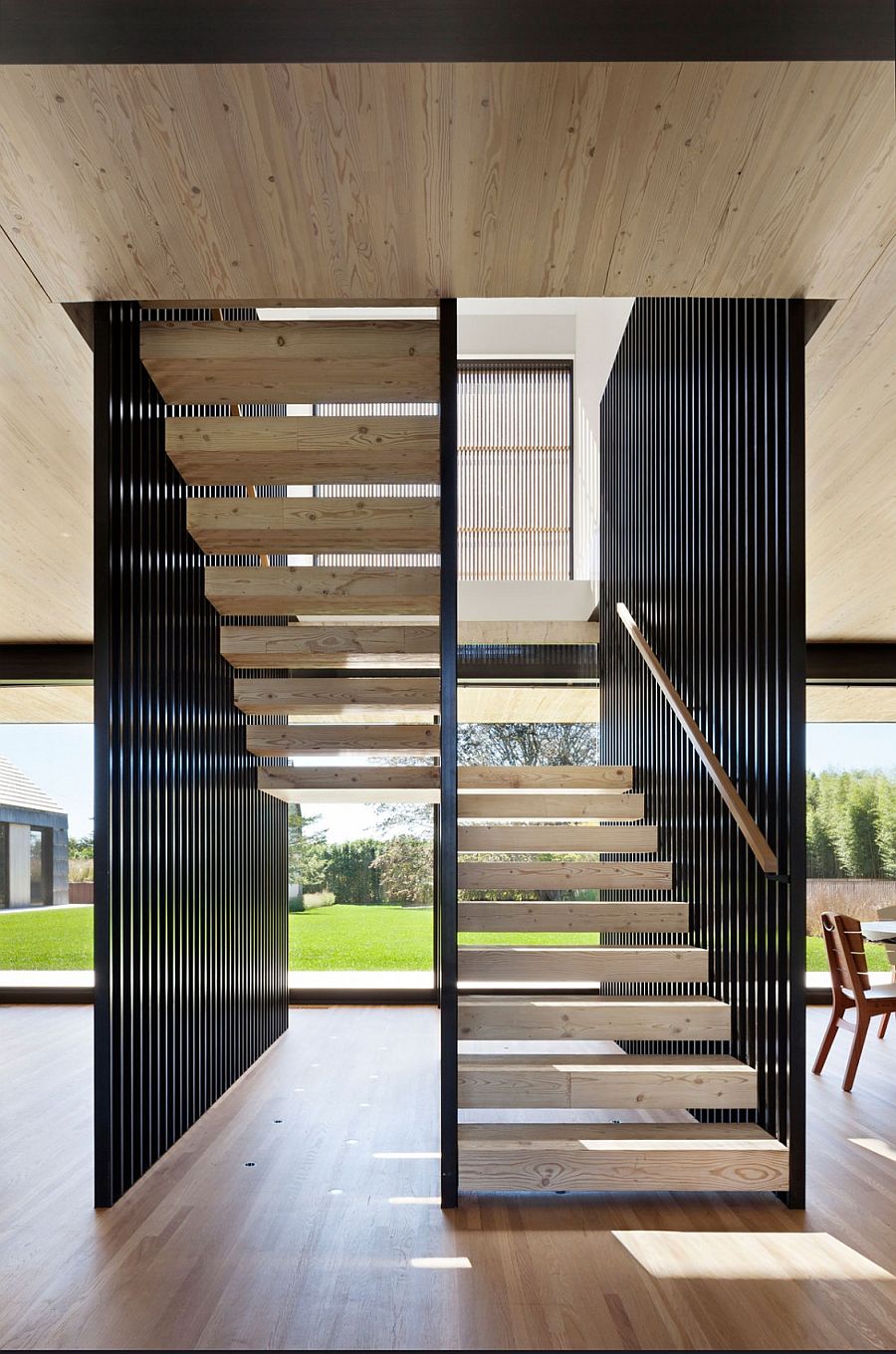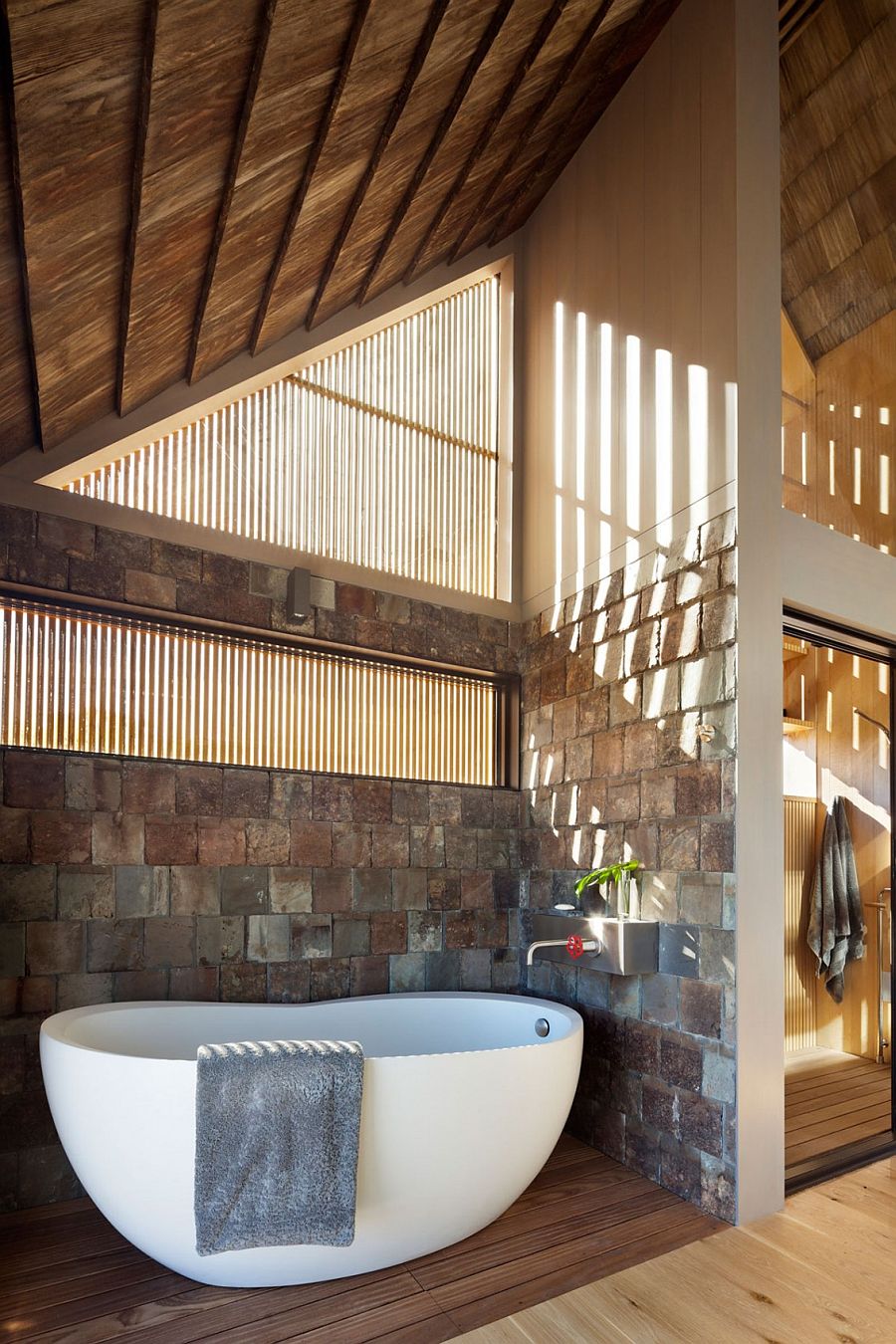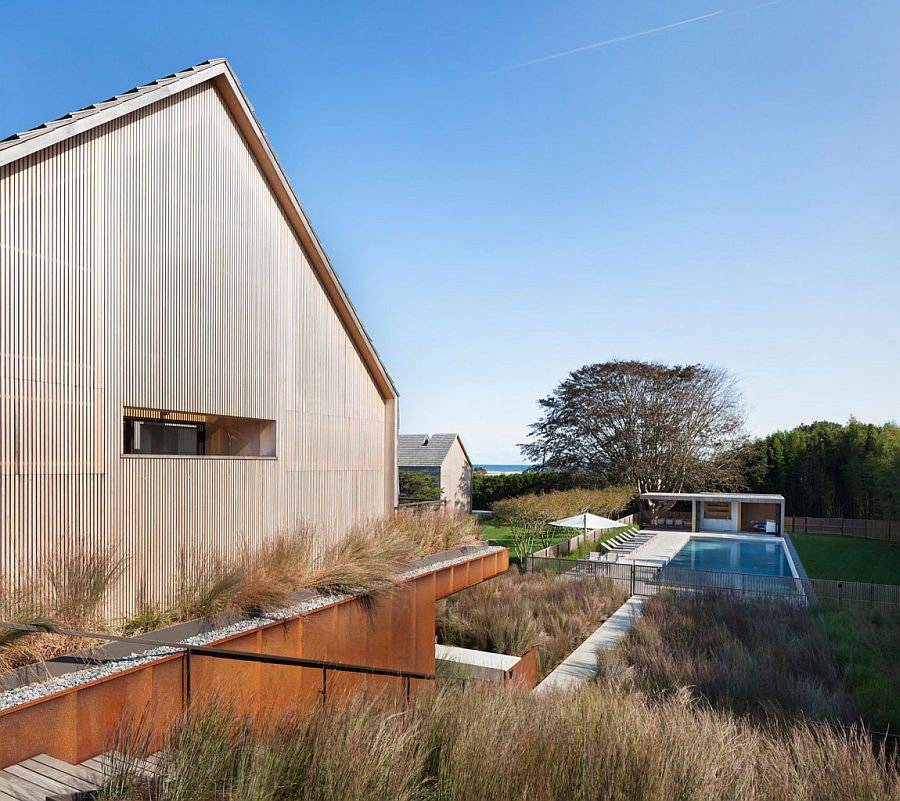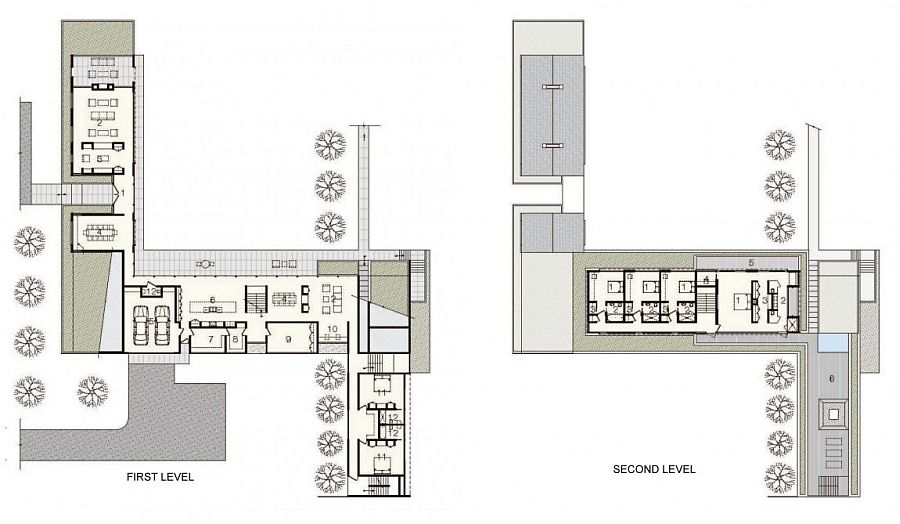 Liked the story? Share it with friends.