A beautiful conversion and renovation project, the Butterfly Beach Villa in Santa Barbara was transformed from a 1950s ranch-style bungalow into a gorgeous modern home with a distinct midcentury vibe. The makeover was completed by the ingenious folks at Neumann Mendro Andrulaitis Architects along with the help of Ian Cronshaw of Allen and Associates, and it combines the timeless elegance of the classical structure with contemporary comfort and ergonomics. The overhaul saw the opening up of the interiors to usher in a flood of natural light while removing the indoor partitions to create a more open and cozy living area.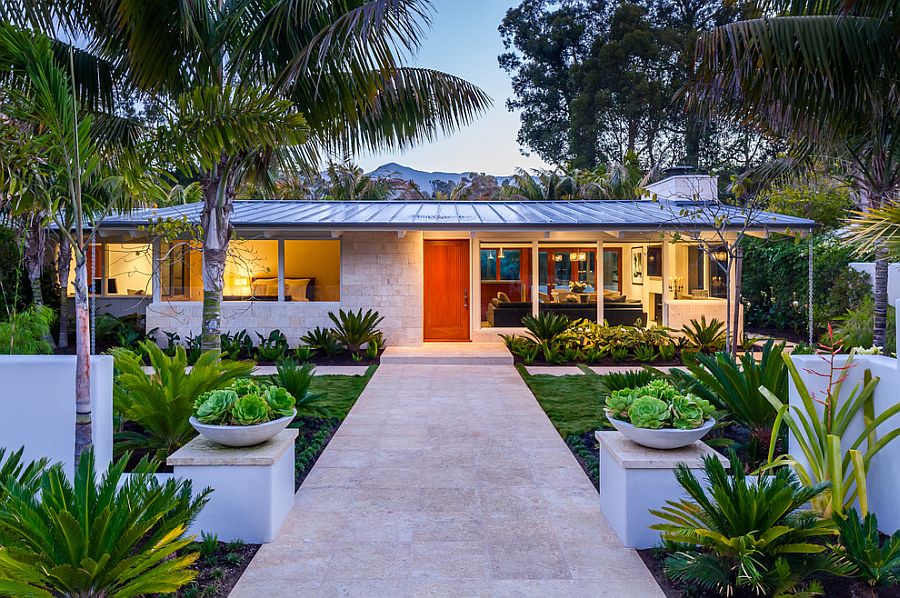 The low-pitched roof and exposed rafters of the original home accentuate the midcentury style of the latest renovation, as plush décor in neutral hues fills up the living room and the bedroom. Glass walls, windows and a new extension that contains the rejuvenating bathroom are crafted to bring in ample ventilation and connect the living zone and family area with the lush green landscape outdoors. The courtyard plays a pivotal role in shaping the overall ambiance of the villa, as the outdoor dining room/hangout seems like a natural extension of the classy kitchen with pass-through windows.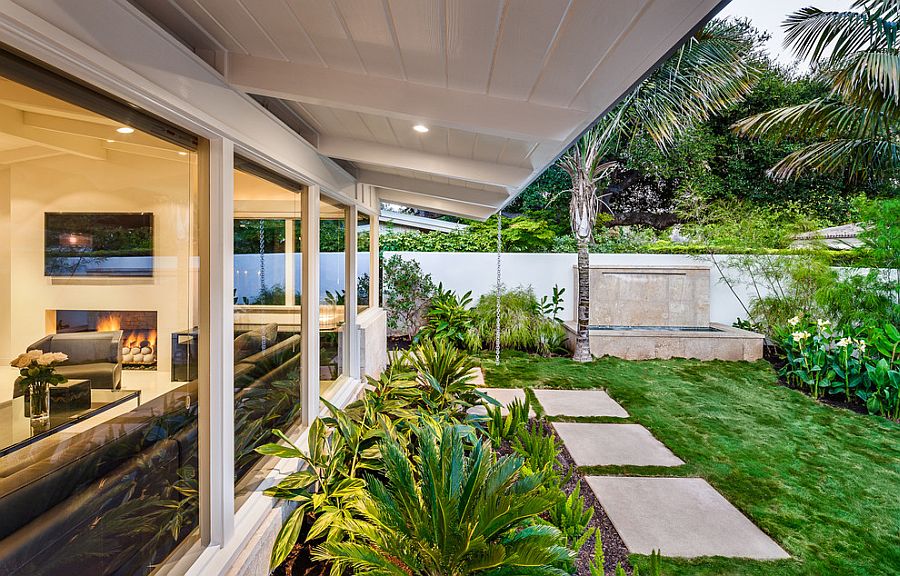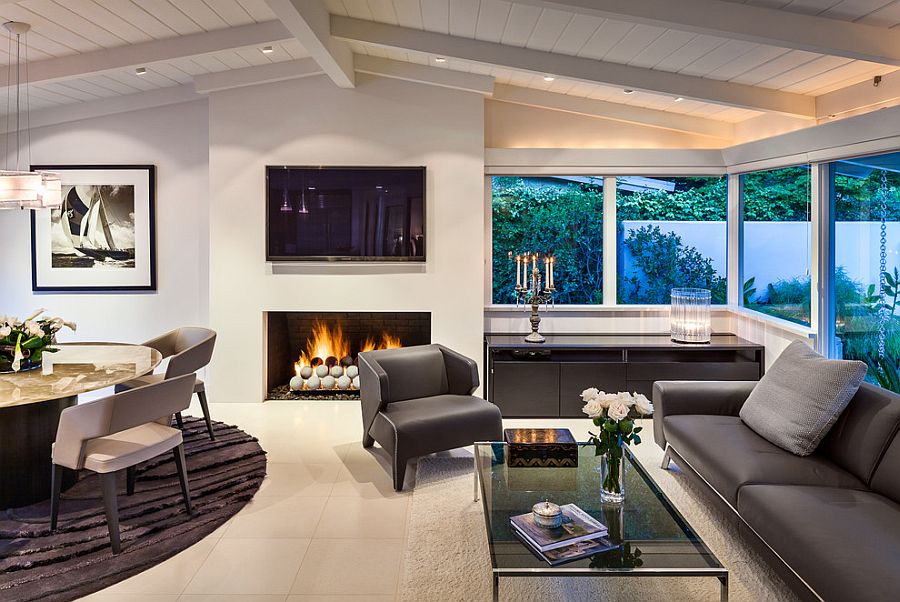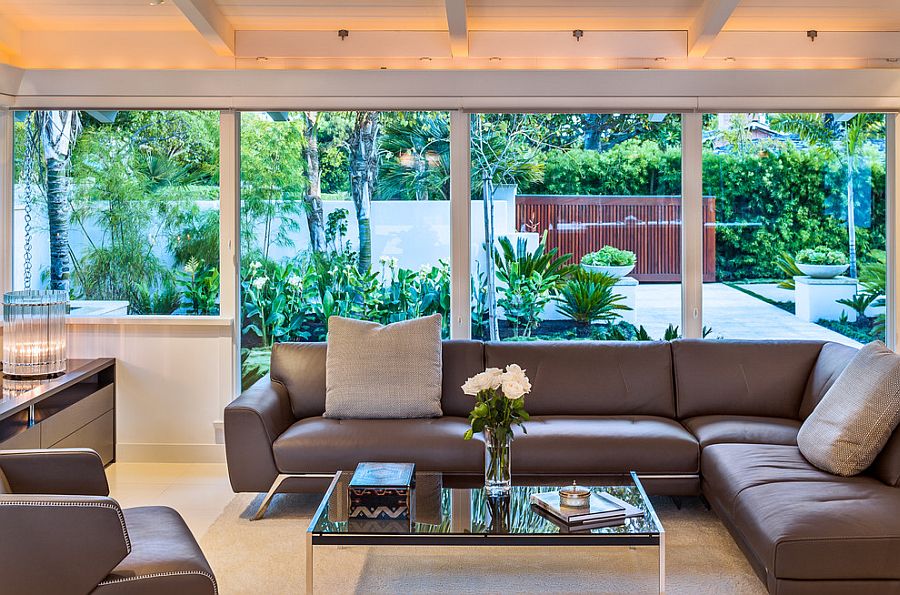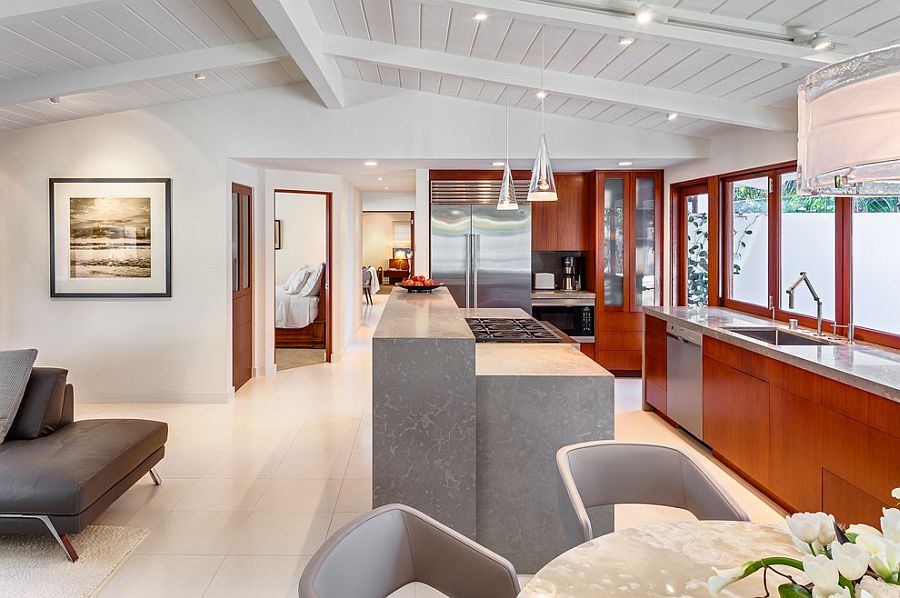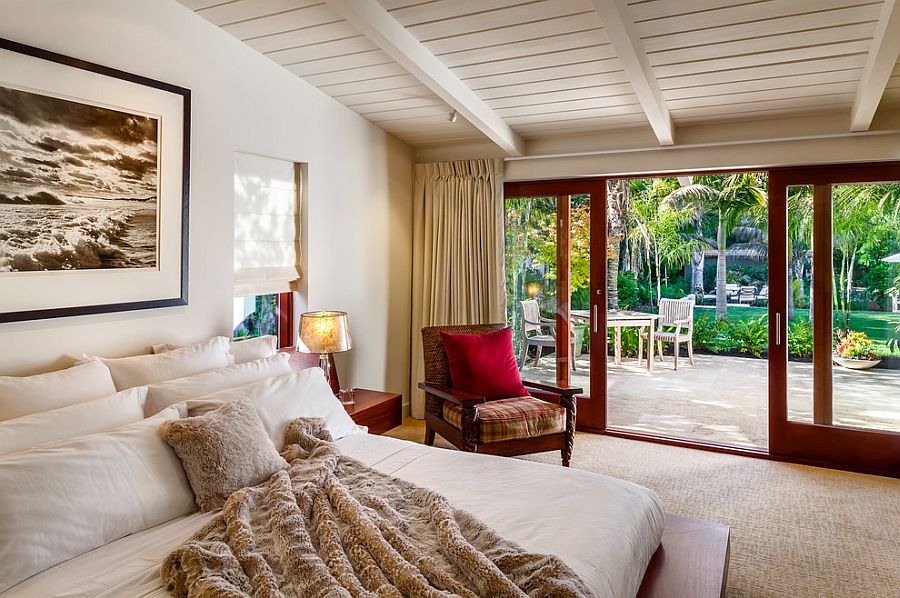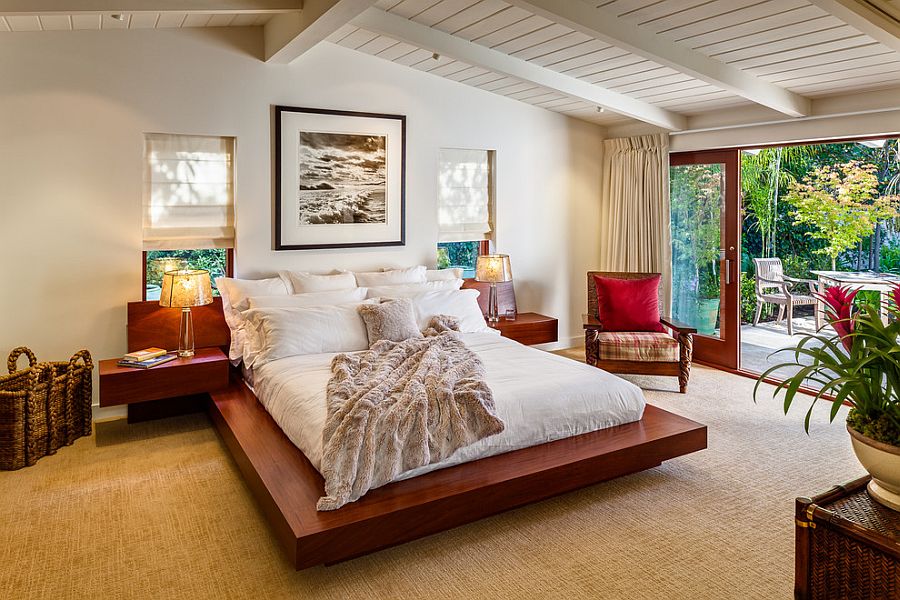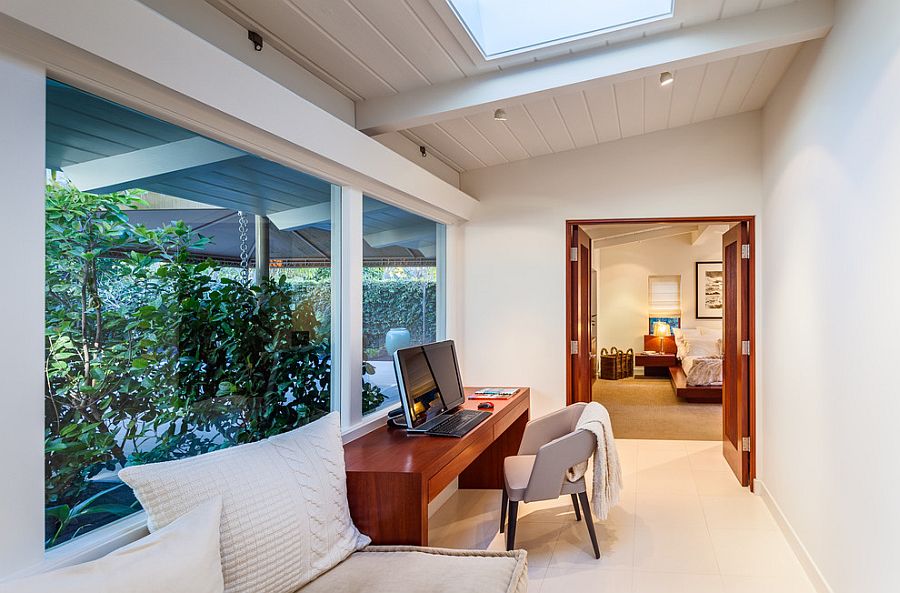 A new metal roof in dark gray with rain chains gives the exterior an interesting visual, with warm ambient lighting turning this into a picture-perfect dwelling. Cozy bedrooms with custom décor in mahogany, a home workspace with skylight and a serene, large garden complete this re-energized California home.