Winter might be well behind us, but we could still do with a cheerful flood of natural lighting illuminating our home and driving away darkness all day long. Windows are obviously the preferred option to get this done, and large sliding glass doors are quickly becoming equally popular. But there is another ace in the pack that brings a stream of light from the heavens directly indoors and does so in inimitable style. Of course, we are talking about delightful skylights that seem to pop up as life savers when architects are faced with a gloomy conundrum. And today it is the turn of home offices to be lit by these windows to the sky!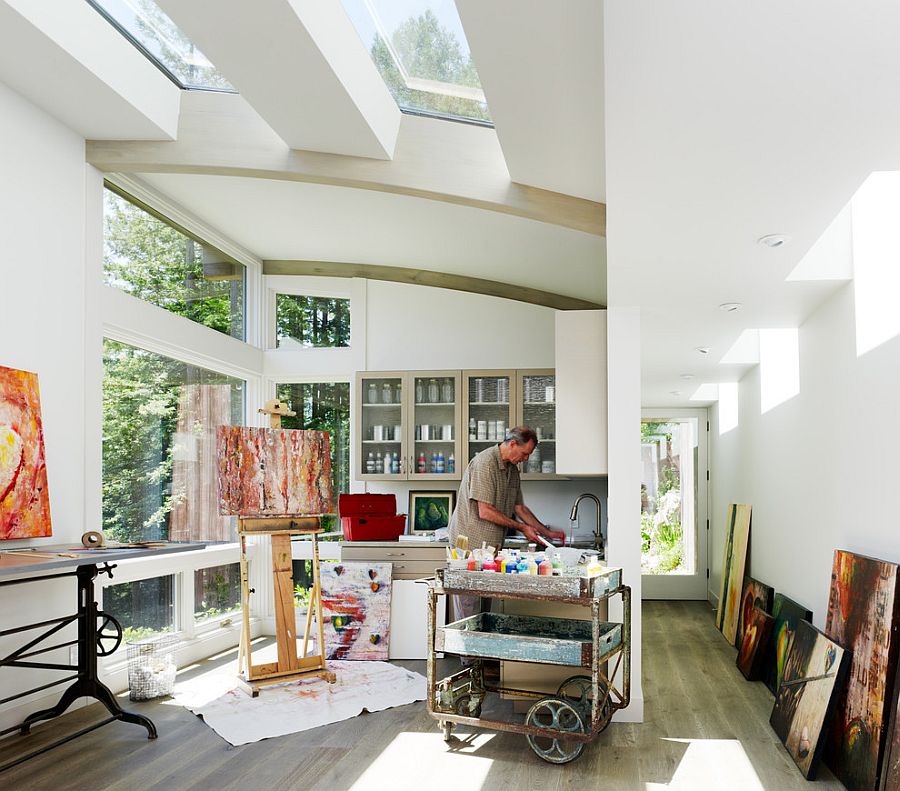 Home offices with skylights are perfect for those who might have a home workspace nestled away in the attic or want to bring in some freshness and brightness to the space. The 20 lovely designs on display today cut across diverse styles, themes and shapes to offer you some amazing inspiration. Enjoy!
A Flood of Light
A home office in the attic comes with plenty of advantages. For starters, it puts to use a space that might otherwise be filled with dusty old furniture and cobwebs. It also is a wonderful place to get some work done in peace and away from any noise in the living area. But this also gives you a wonderful opportunity to add attractive skylights to the gabled ceiling. Instead of just one lone skylight, think of twin fixtures that lend visual balance and symmetry to the space. Even a home office without a pitched roof benefits from multiple skylights, as they not only bring a bigger stream of light, but provide more even ventilation.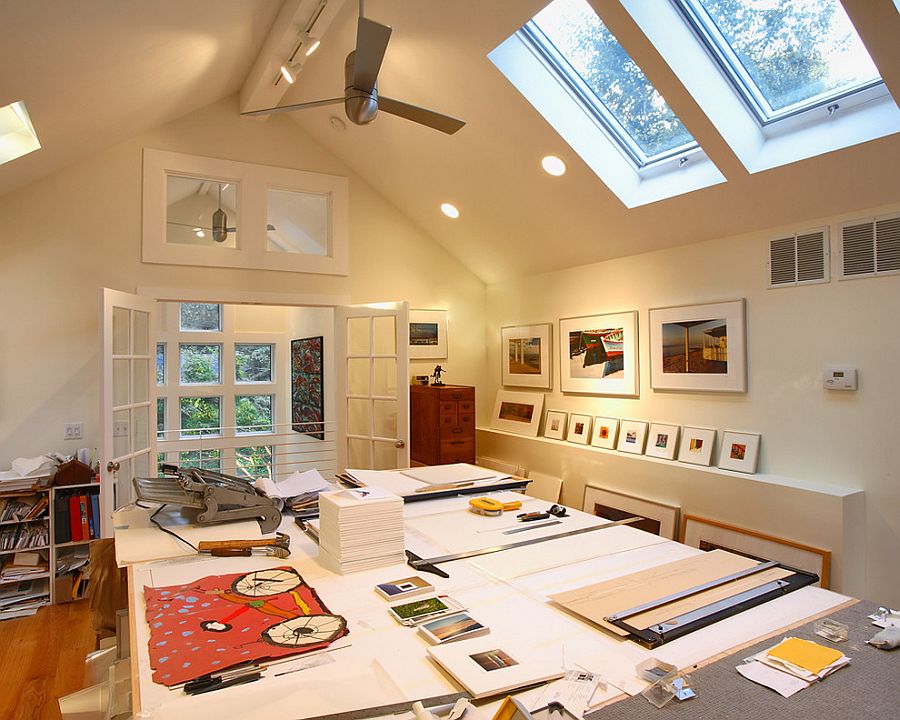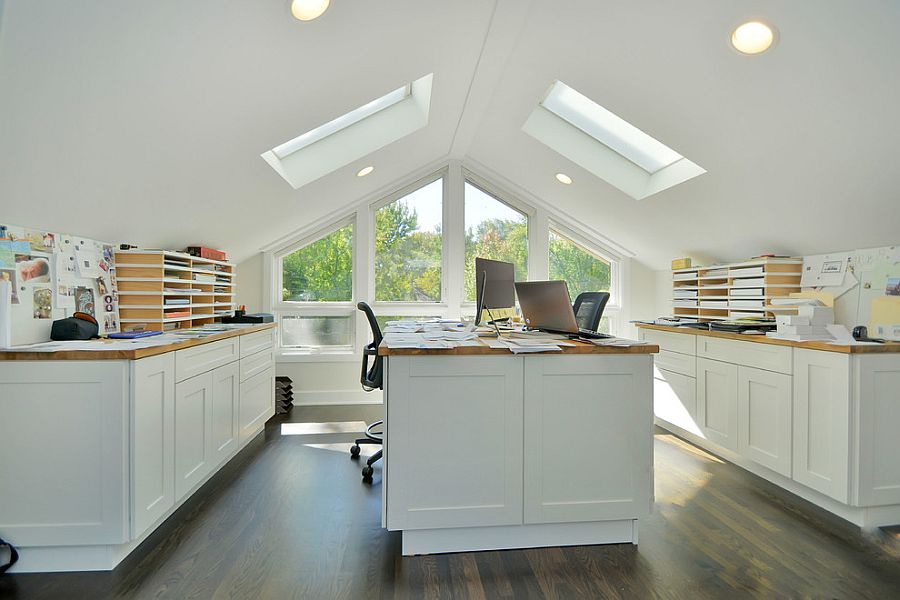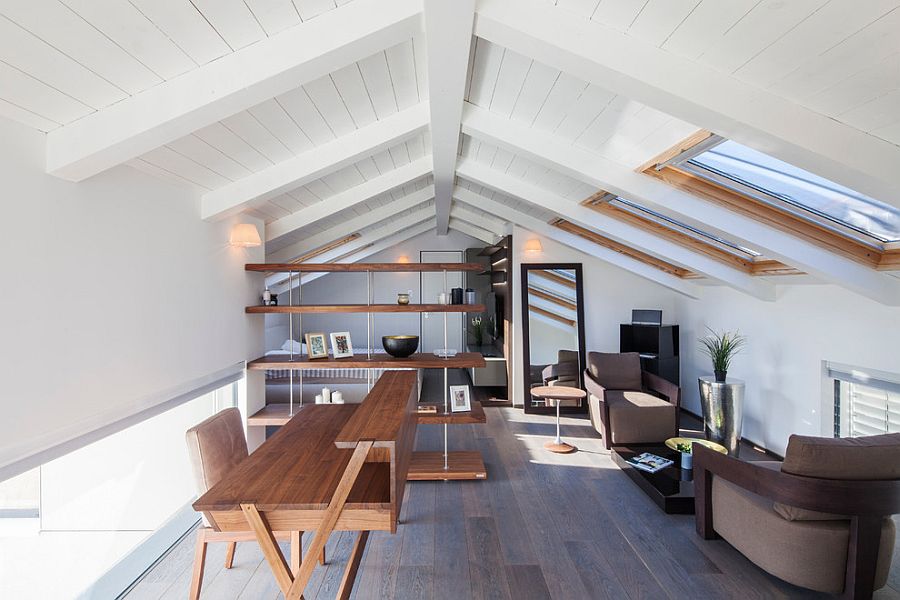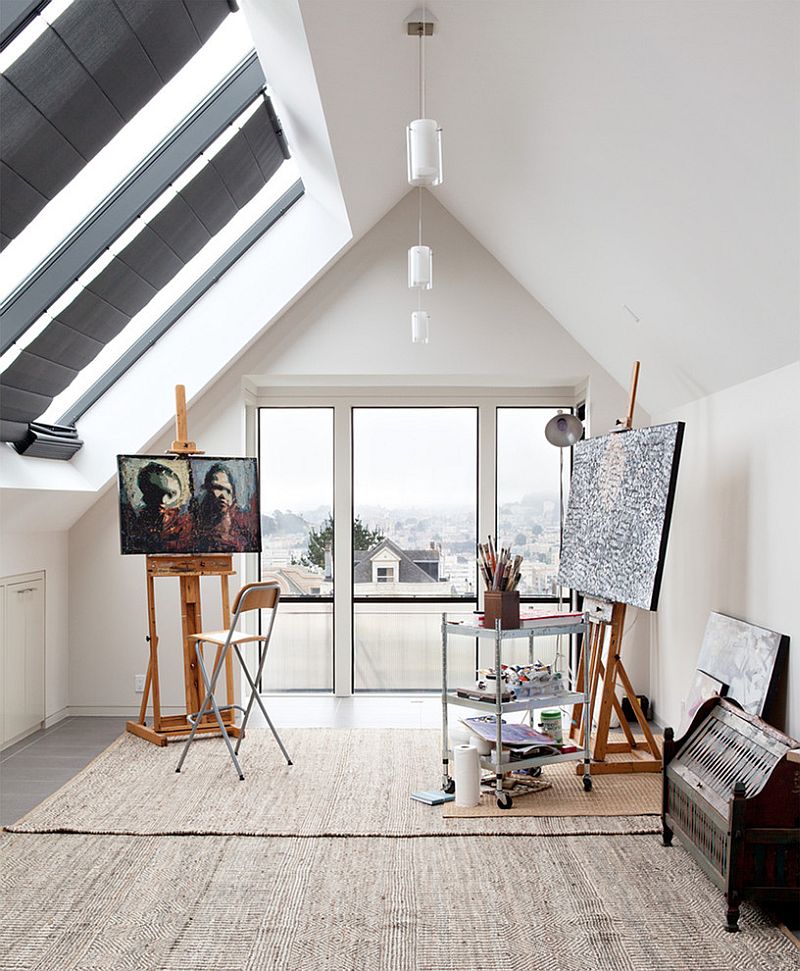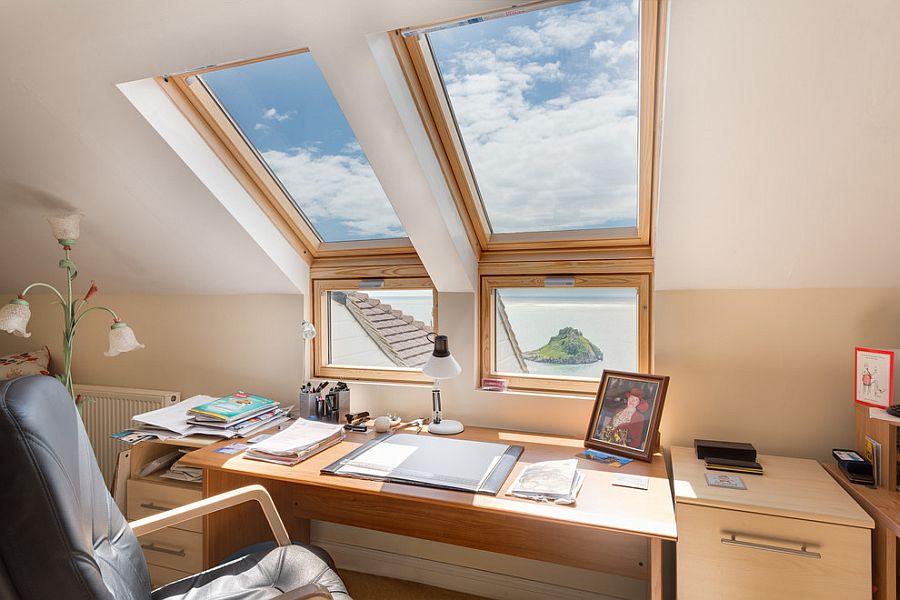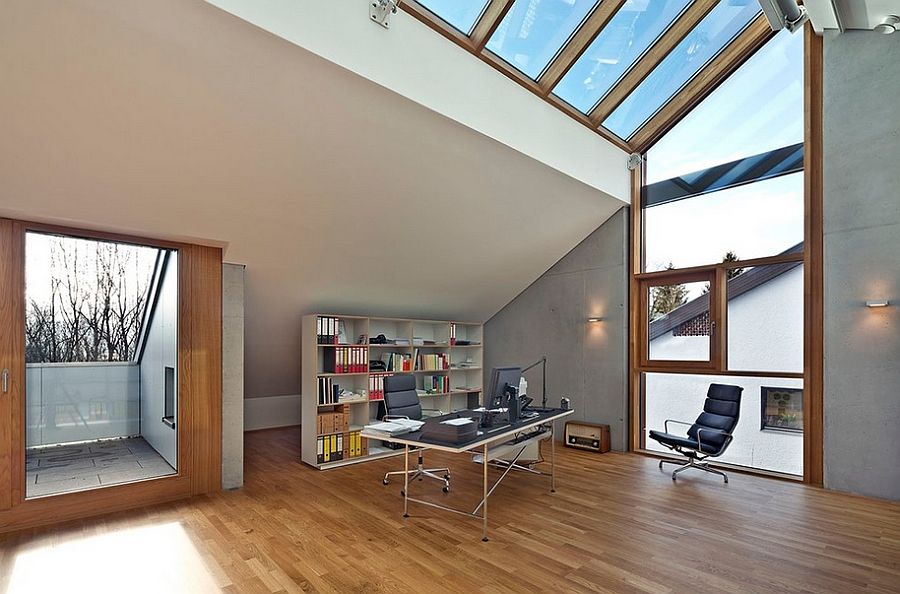 A Ceiling to Marvel At!
Remember that the skylight is just a part of the ceiling and the bigger narrative that defines the ambiance of the entire home office. If you are opting for just one lone skylight, make sure that it is close to your work surfaces or desk in order to gain the maximum benefit. Much like a pendant light at night, the skylight is all about providing that perfect combination of ambient and task lighting. Beyond the functionality, think of the aesthetics and how the skylight fits in with the form of the ceiling. As the home offices below display, there are many fun ways that you can improvise and turn the ceiling into the room's best feature.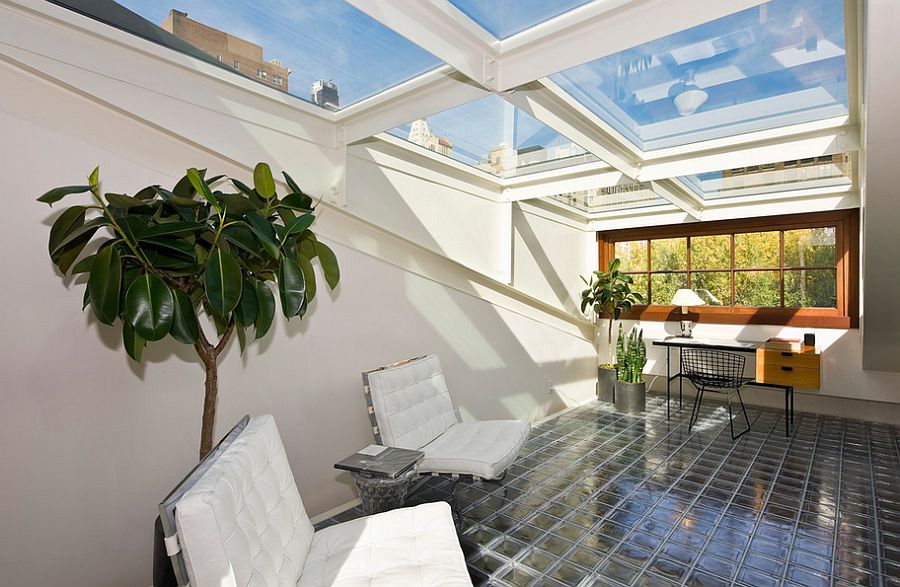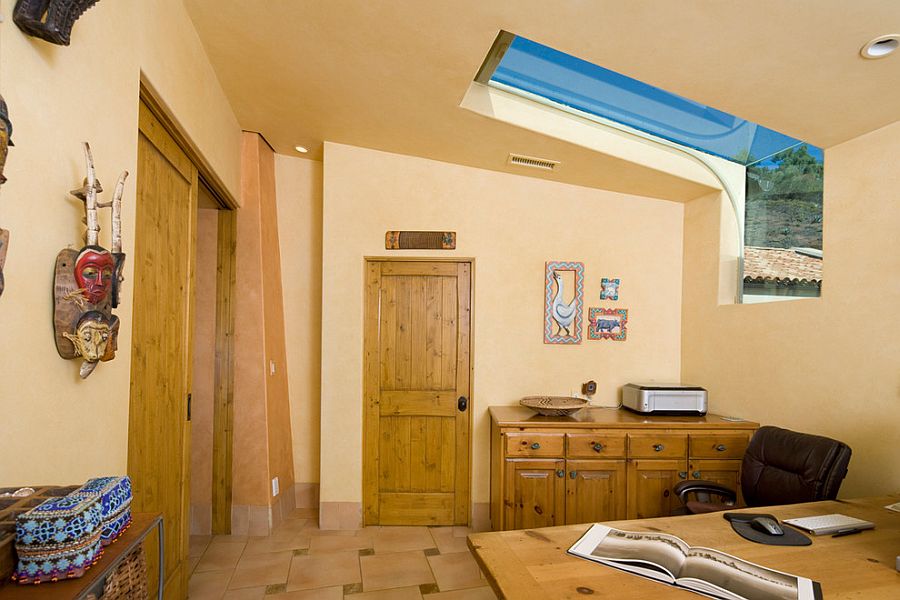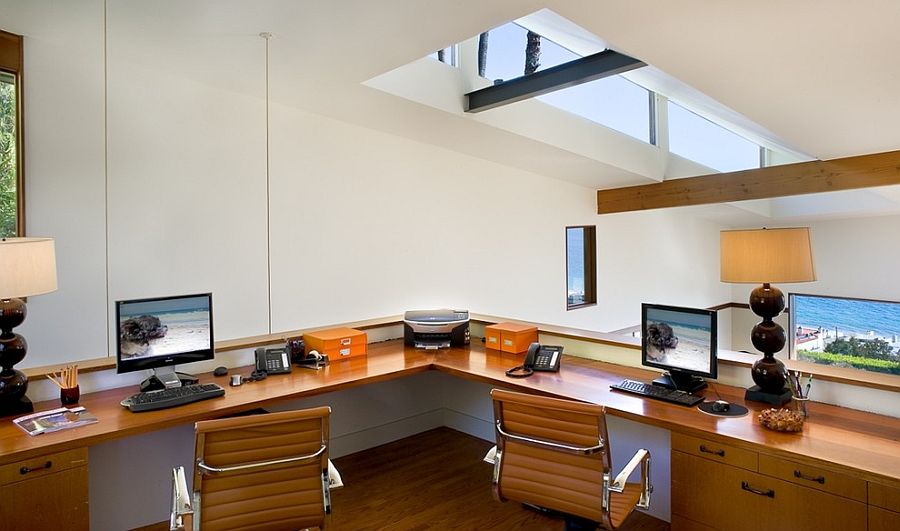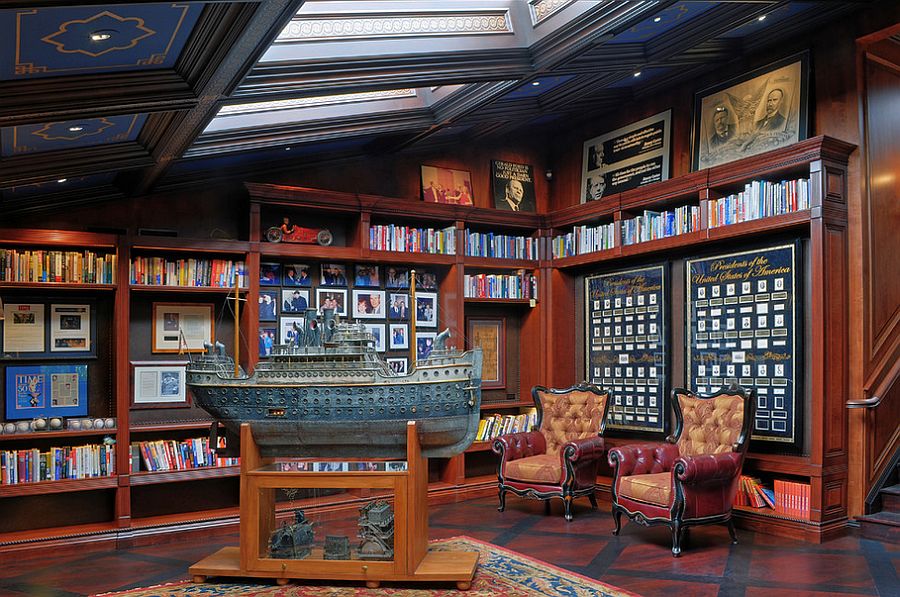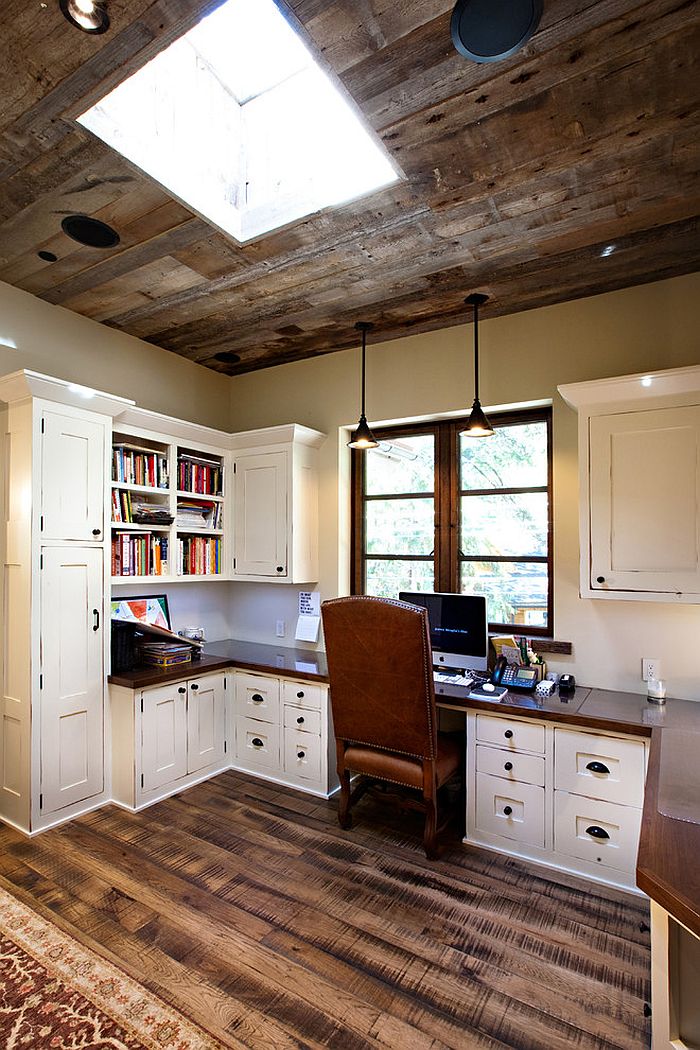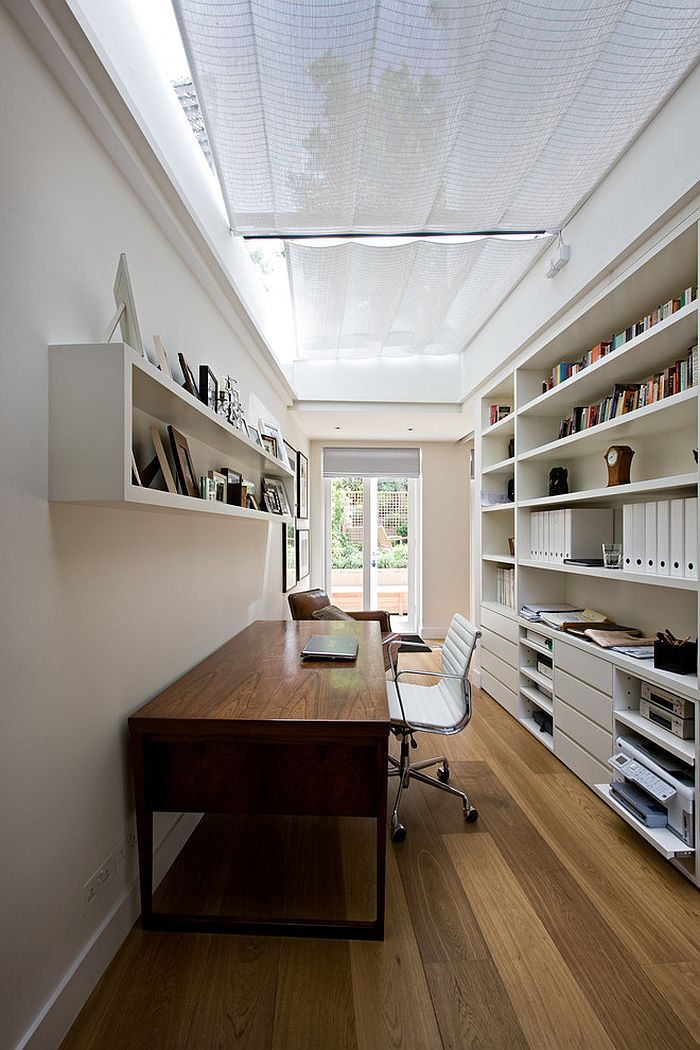 Beyond the Obvious
Adding a skylight to the room is a far easier task if you are planning a new home rather than trying to modify an existing structure. A skylight is much like a window, and it really does not affect the style and the theme of any interior. But what it can do is show your home office in an entirely different light and also minimize energy costs. With green and eco-friendly design wooing consumers across the world, a skylight acts as an additional 'power saving' feature, reducing your dependence on artificial lighting. In a space like the home office, where proper lighting is an absolute must, a skylight makes an even greater impact.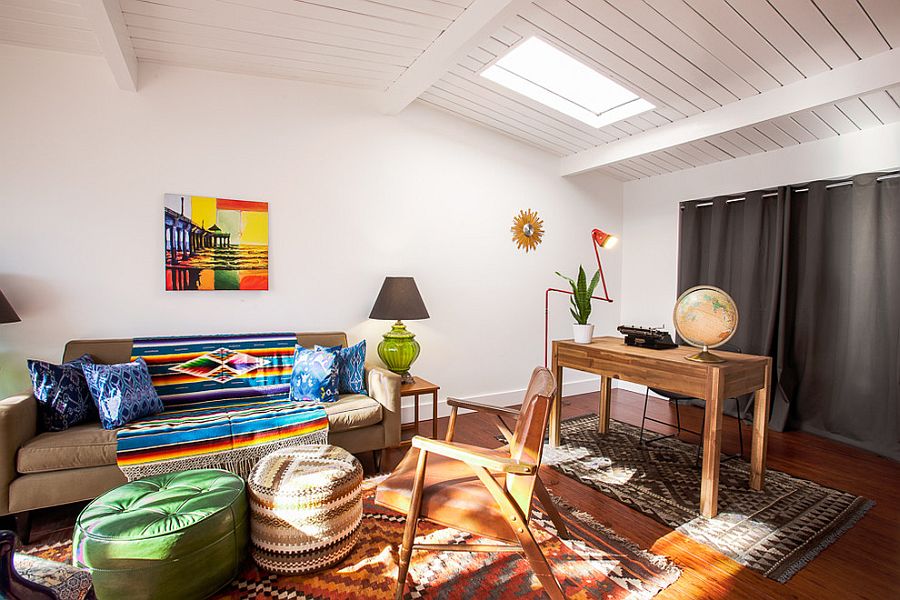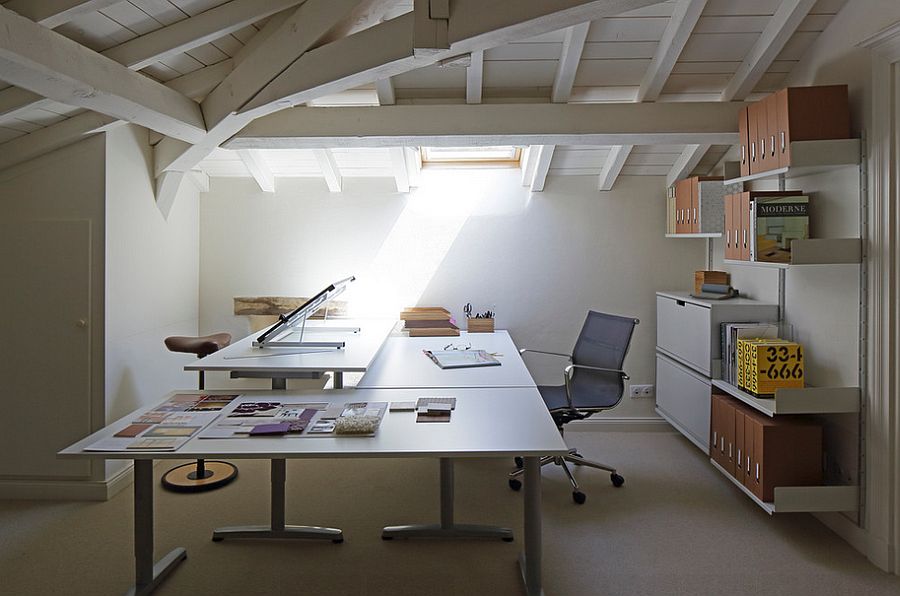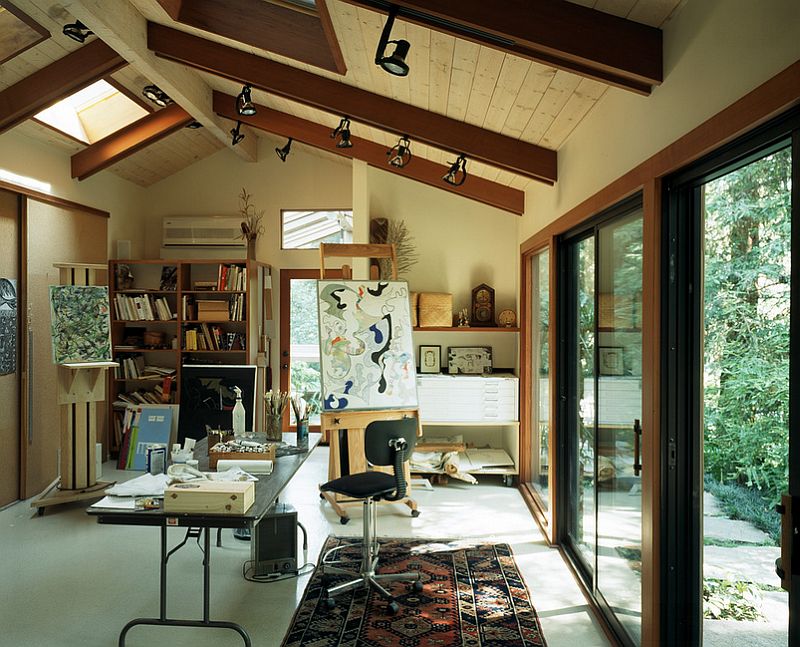 Modern skylights come in wide variety of shapes and sizes and you can even opt for those that offer automated shutters, which will keep harsh sunlight away at specific times of the day. Also, remember that the greater the quality of the skylight, the better insulation it will offer…