Very cold morning, a few weeks ago. Prepping for a quick trip to Valencia. Porcelanosa Group has invited Decoist to sunny Spain to show us around their factory and get a sneak peek of their new product lines for 2017. Not only that but they promised we'll have a great time in their showrooms, enjoying great design and amazing new technology. And right they were …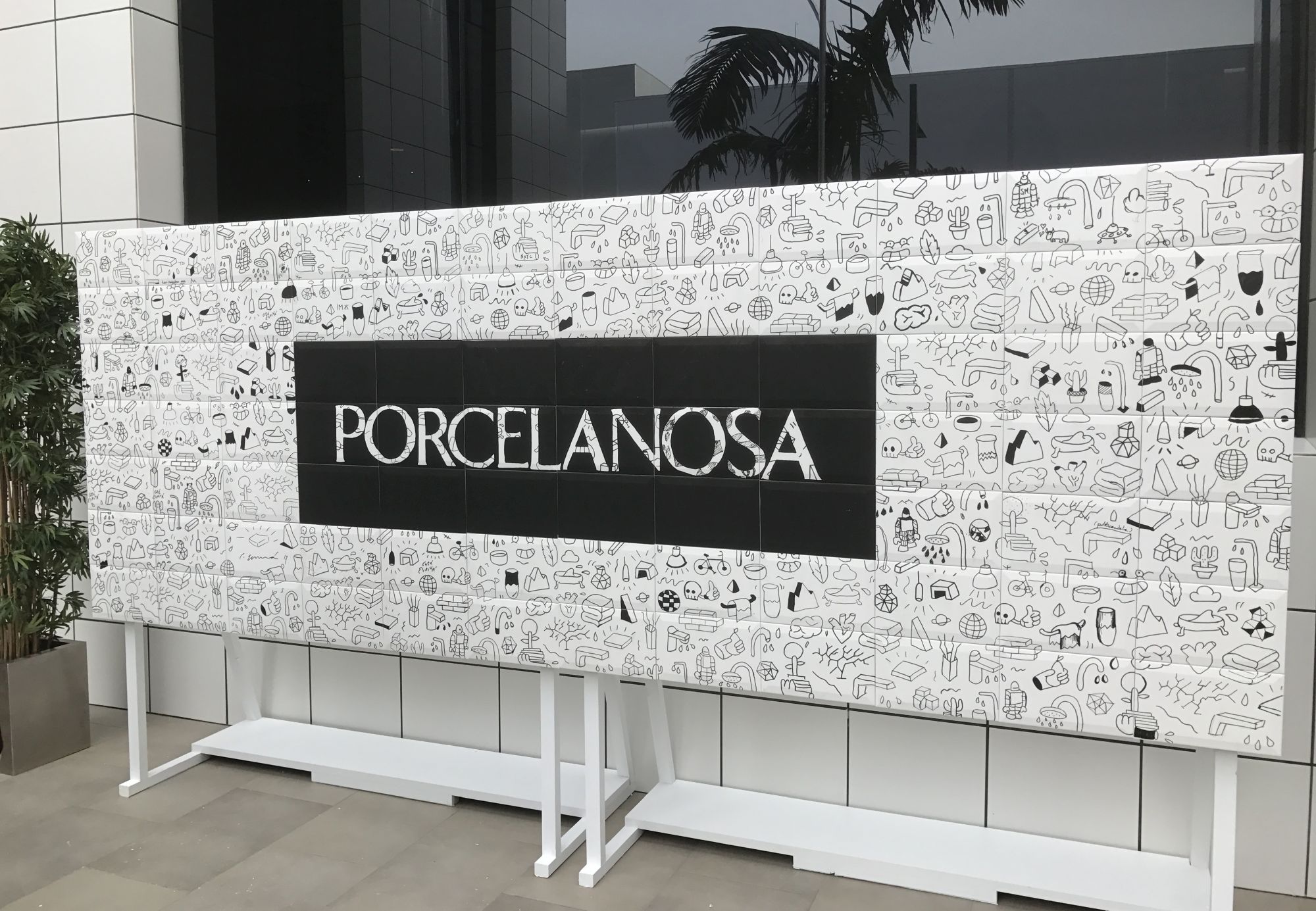 The trip from the airport to the Porcelanosa Valley (just kidding, it's in Villarreal, a city in provincia de Castellón) is nothing short of amazing. Orange trees left and right, for hundreds of kilometers, will make for a monotony that is as beautiful as it is peaceful. Actually this is where it all started many many years ago; my funny driver tells me. Pepe Soriano, a man with deep agricultural roots, had to find a solution to fight the weather, which at times would destroy his naranjos plantation. Trying to build a new business, thanks to his dedication for pottery he put the bases of what is now one of Spain's most recognizable brands – Porcelanosa.
But enough with the history and all the relaxation, we arrive at the headquarters for the annual International Design Festival. White buildings with elegant appearances and black windows dominate the "scenery"; it's an emblematic design that every showroom has. But that's not the cool part. The cool part is inside, where their designers managed to find the perfect way to present tiles so that they leave you (or any design aficionado) spellbound. And boy did we step into quality, innovation and luxurious style.
NOKEN
Each year Porcelanosa presents collaborations with well-known designers and some of the most innovative tech in the tile industry. This year was no exception. First stop was at NOKEN – a specialist in sanitaryware and tap fittings, where together with Zaha Hadid Design they somehow tried to revolutionize the notion of a bathroom. It's called the VITAE collection and it's an integral bathroom with fluid lines that mimics the beauty of water.
A great way to illustrate passion for design and quality, I could say. No?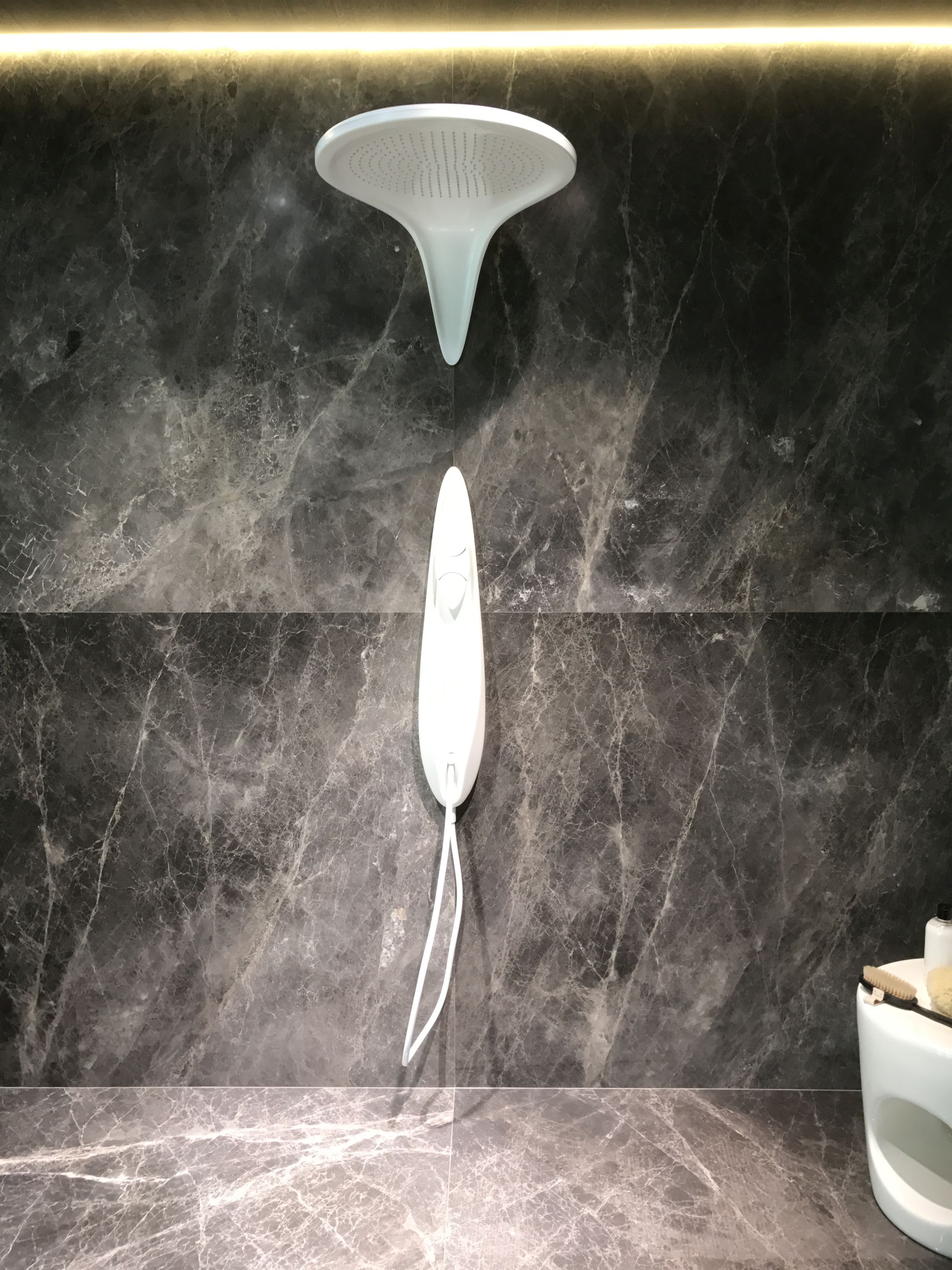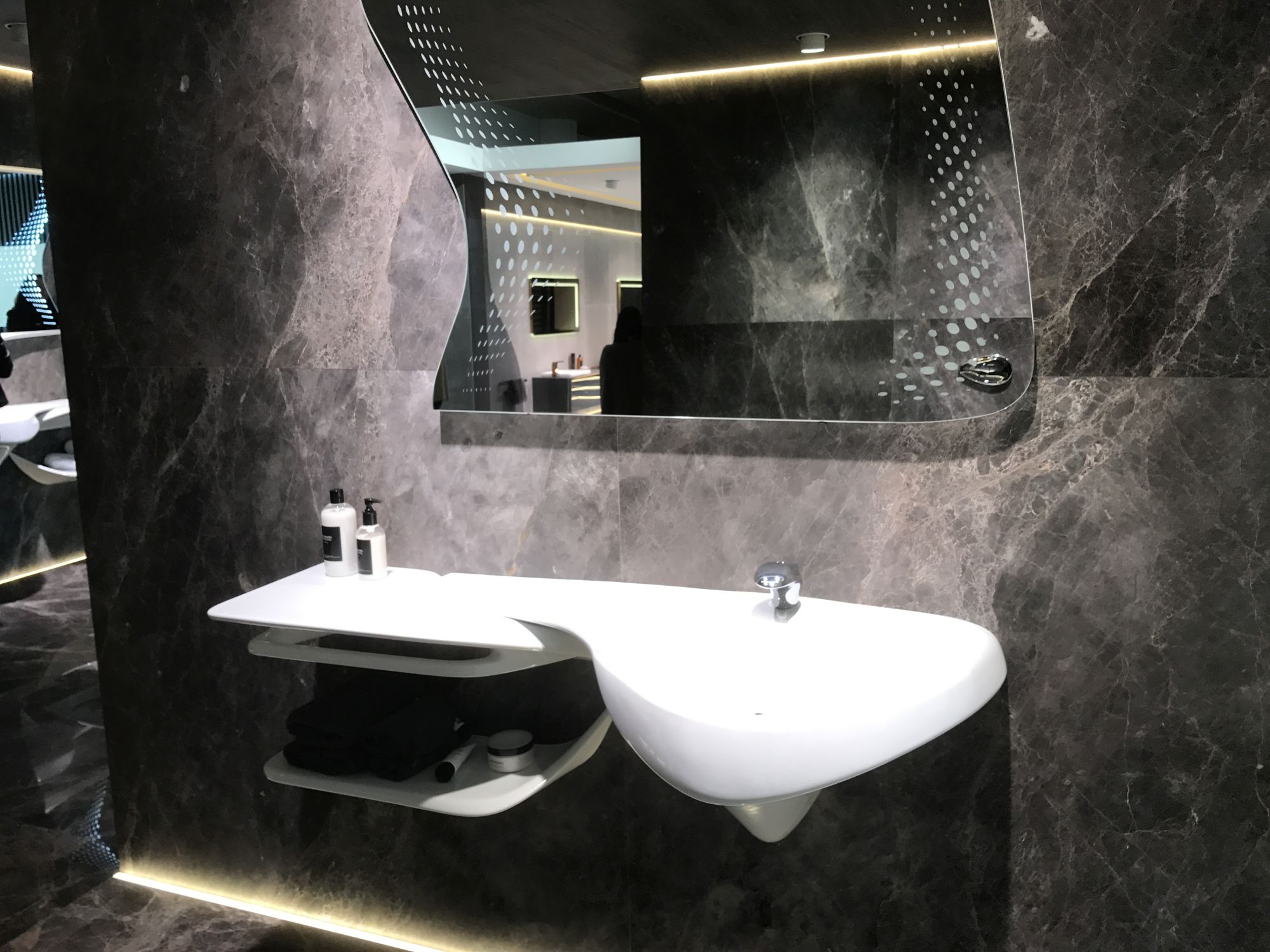 Another notable collaboration is with Foster + Partners for the TONO collection. It's a blend of functionality and minimalism, with some sort of modularity beauty; and yes, that was my favorite — mainly because of the knurled surface on taps which is something out of the ordinary.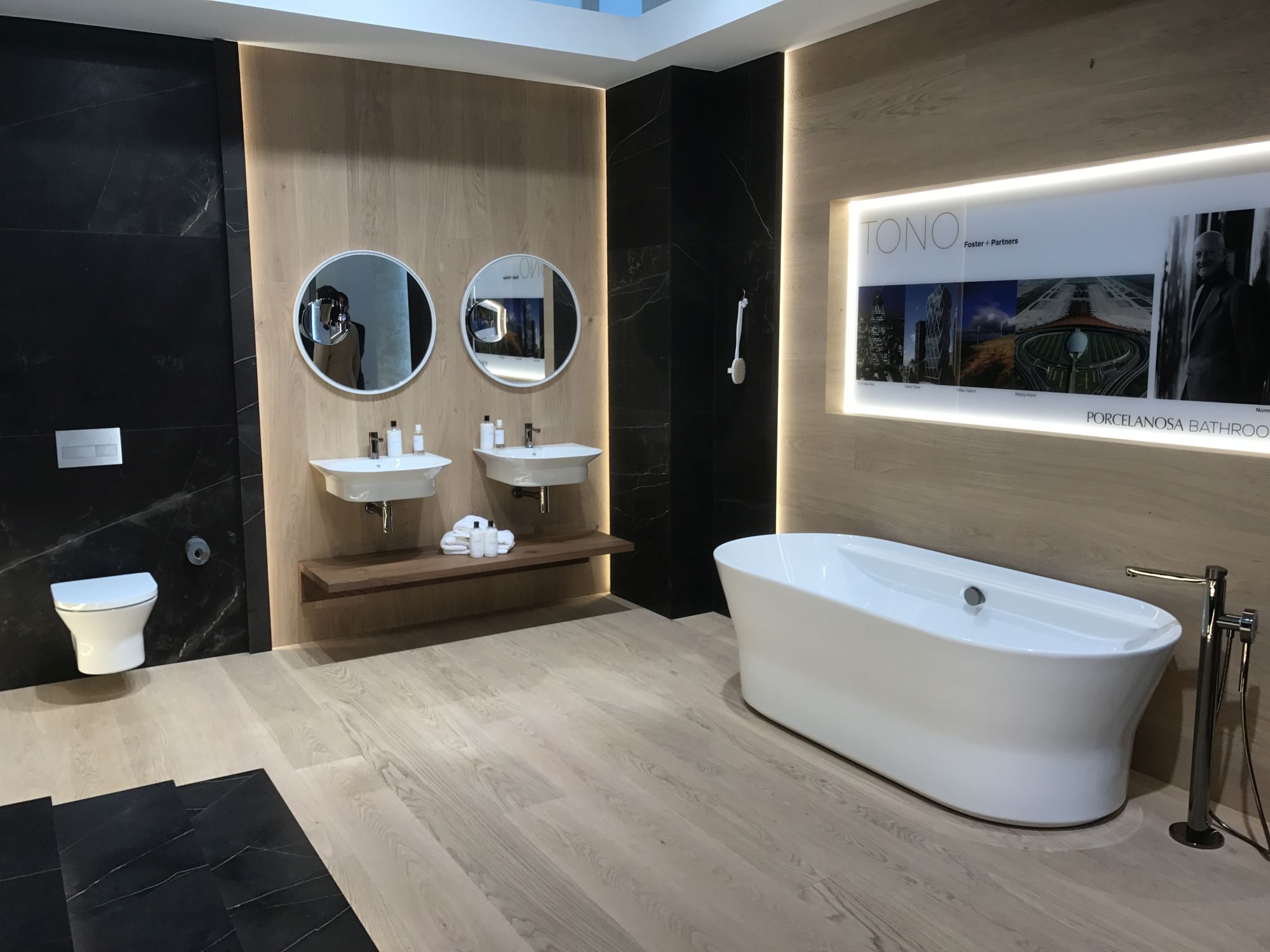 There was also Lounge, a collection by Italian designer, Simone Micheli.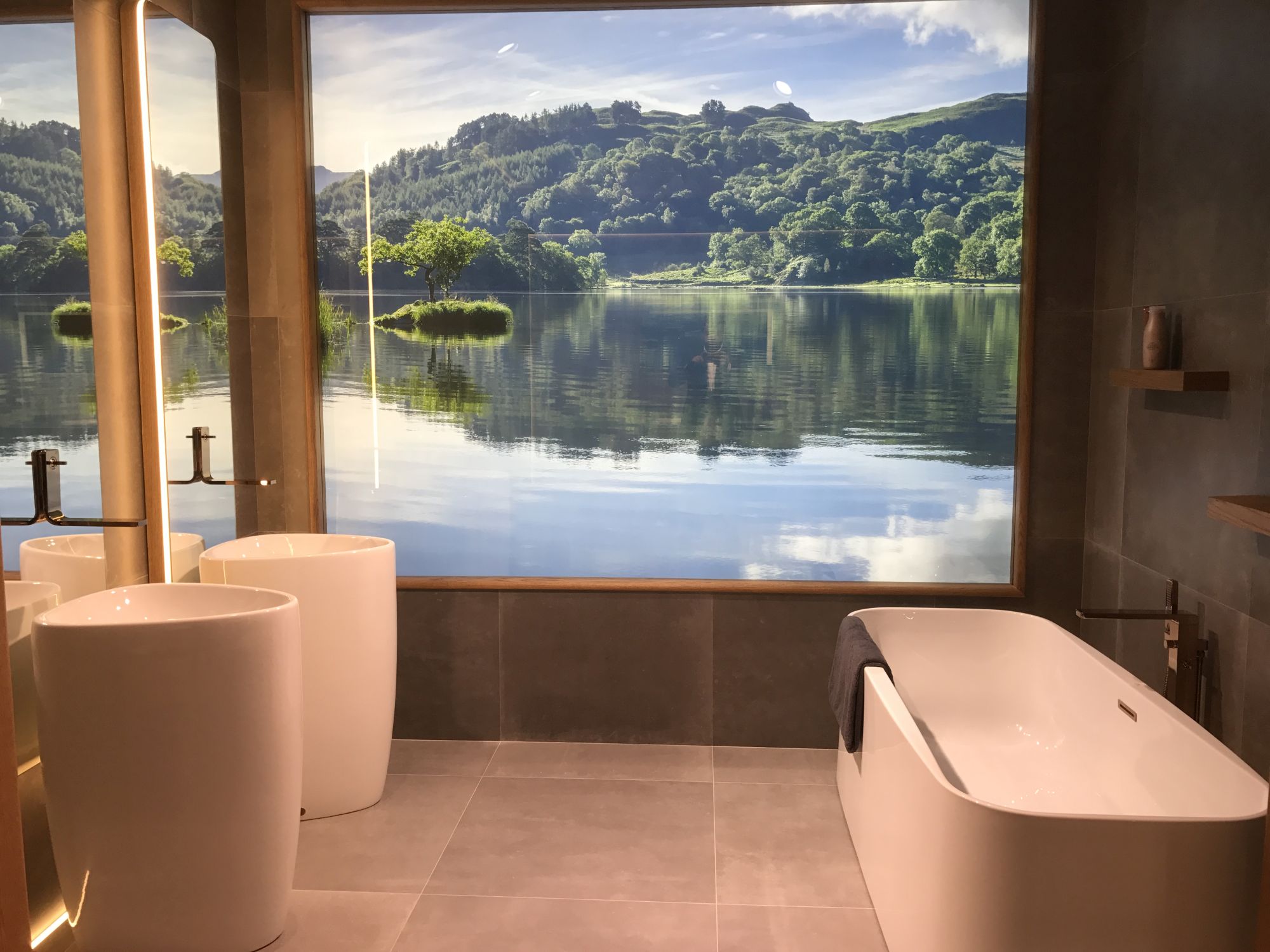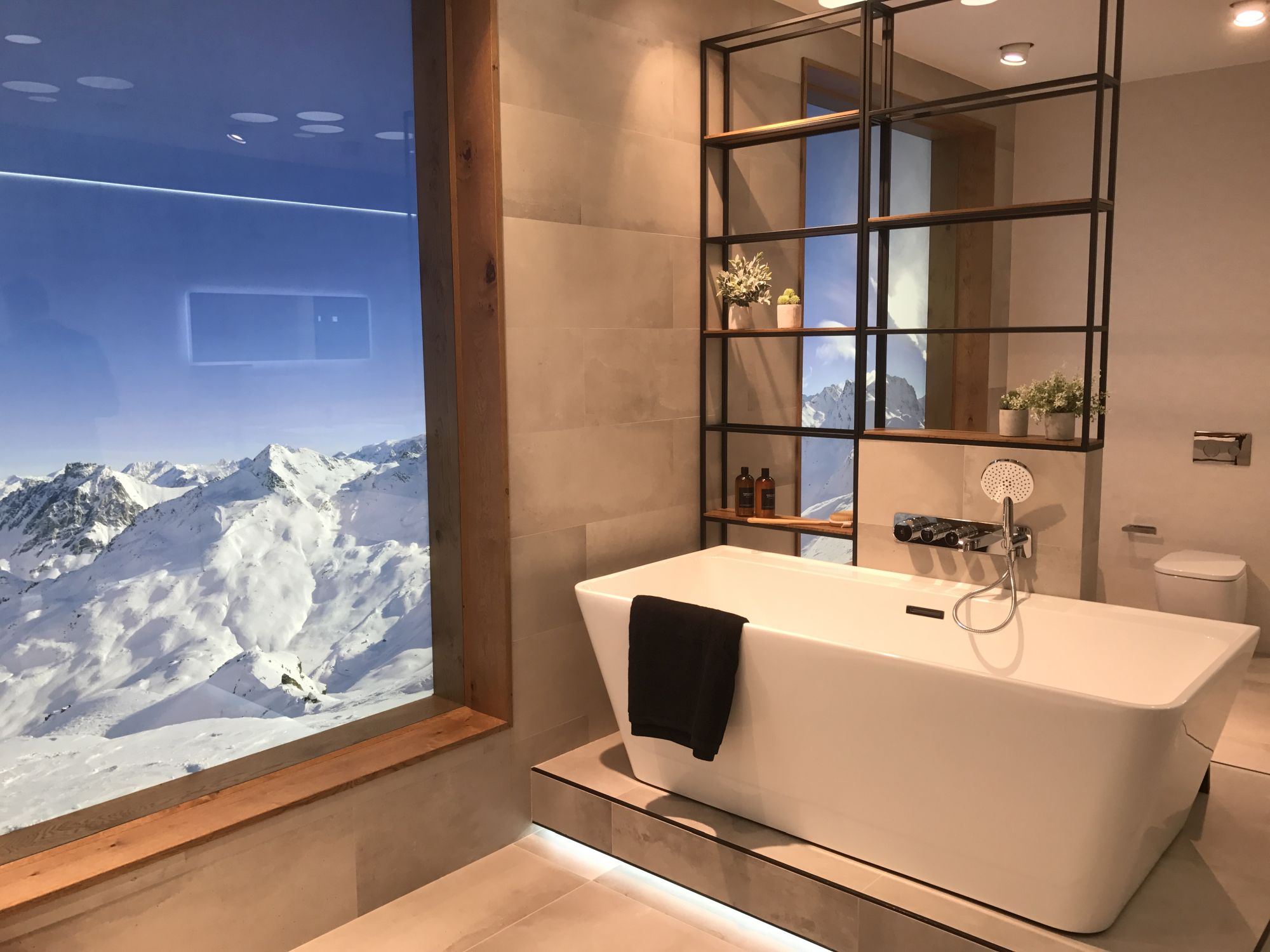 But that's not all. Here's a small gallery of images that we took at NOKEN.
SYSTEMPOOL
They say strong essences are kept in small bottles. That's what I felt about Systempool; it was our next stop. The showroom was a bit smaller from the outside, but the impressions it left on me upon entering … it's hard to put it in words. Krion is not a tile, it' a new material – a compact mineral solid surface.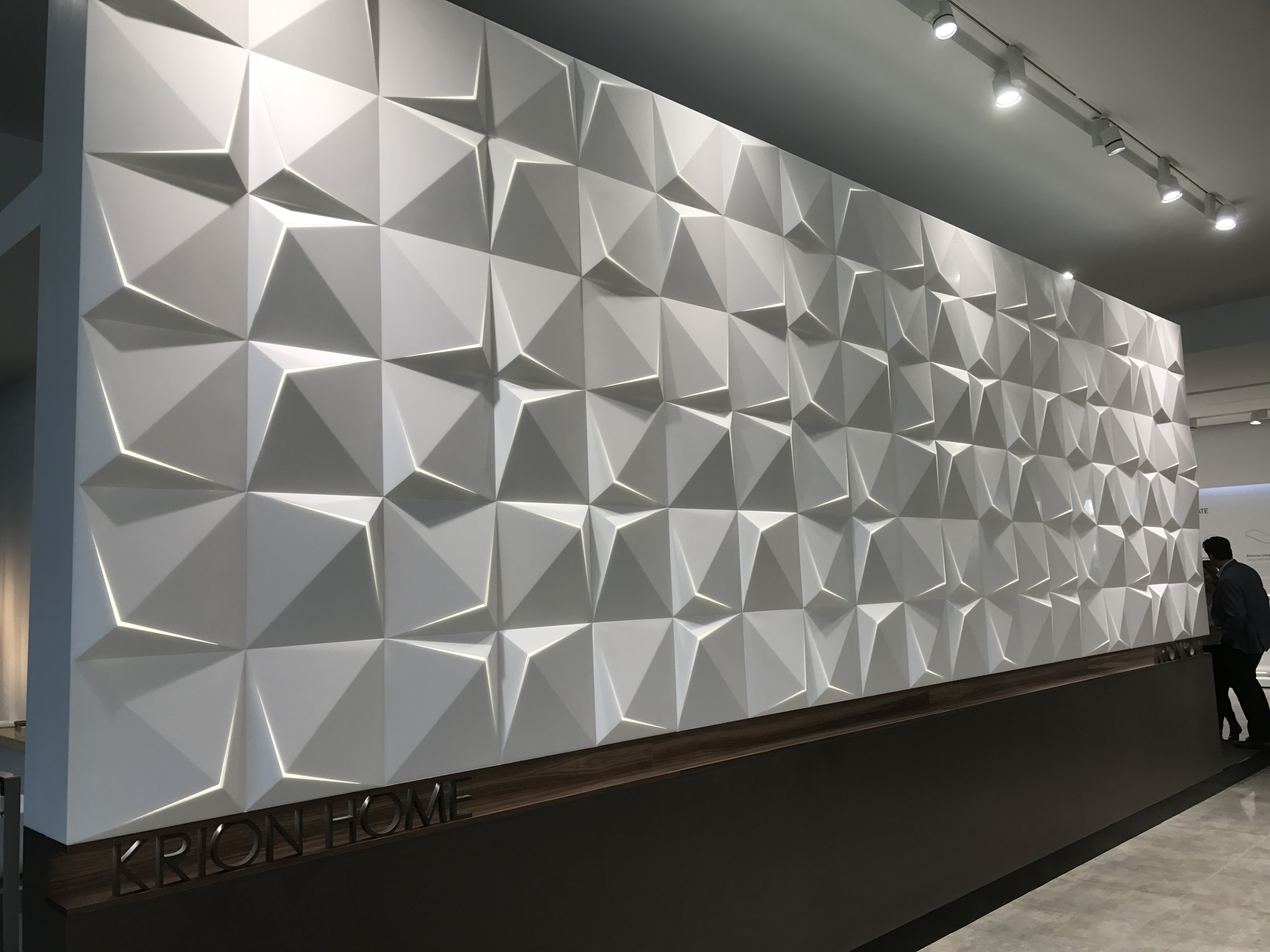 Krion is not only about versatility. Yes, you can put fire on and then wash it – it's still white. It also has a much longer life than other materials, because it's made of two-thirds natural minerals (ATH – aluminium trihydrate) and a low percentage of high-resistance resins. And did I mention it's antibacterial and easy to repair? But that's not the end of it. Krion is cut the same way as wood which means they're able to thermoform and "glue" sheets of material in almost any shape designers could think of.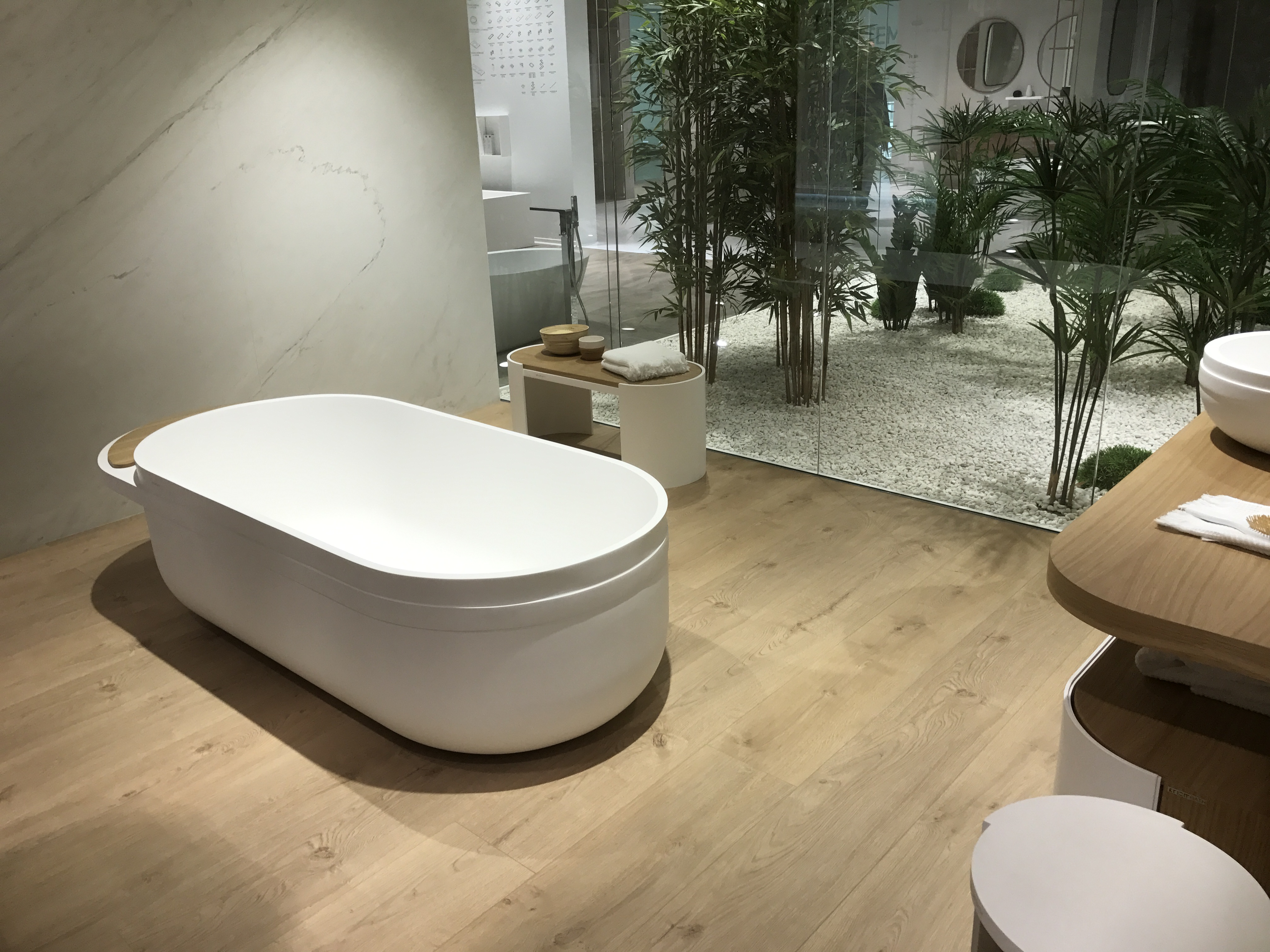 I'd like to say more about KRION – but I think we should save it for another time when we're able to tell you more about a new product. One that is even more innovative and stunning. And able to purify the air around us? Yep, I know, you're wondering if this could be true. Porcelanosa says it is.
BUTECH
Hopped on the bus again and off we went through the Porcelanosa "city". Next stop was Butech — a company that invests a lot in research and development so they can facilitate the work of tile-laying professionals with new materials and building systems. The stop was well worth it. What really struck me was how they can put tiles, extremely heavy tiles that is, on the wall and give any facade an amazing new look that gets the eye.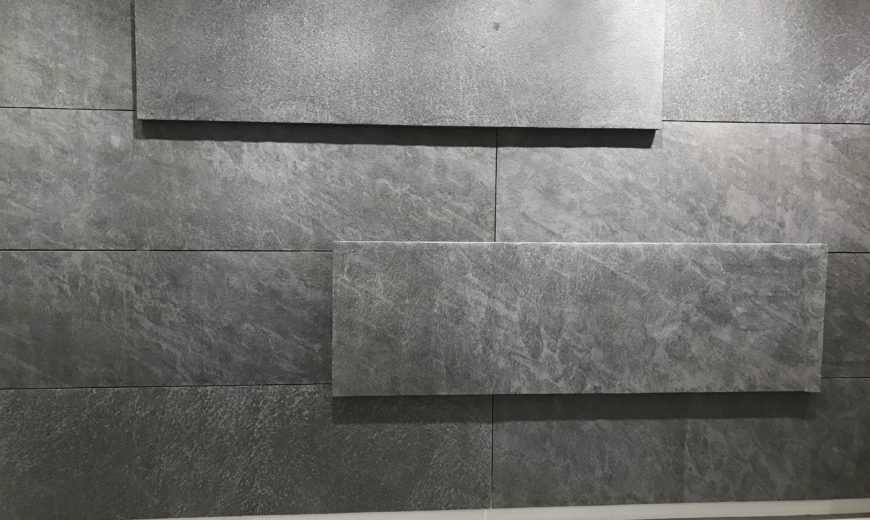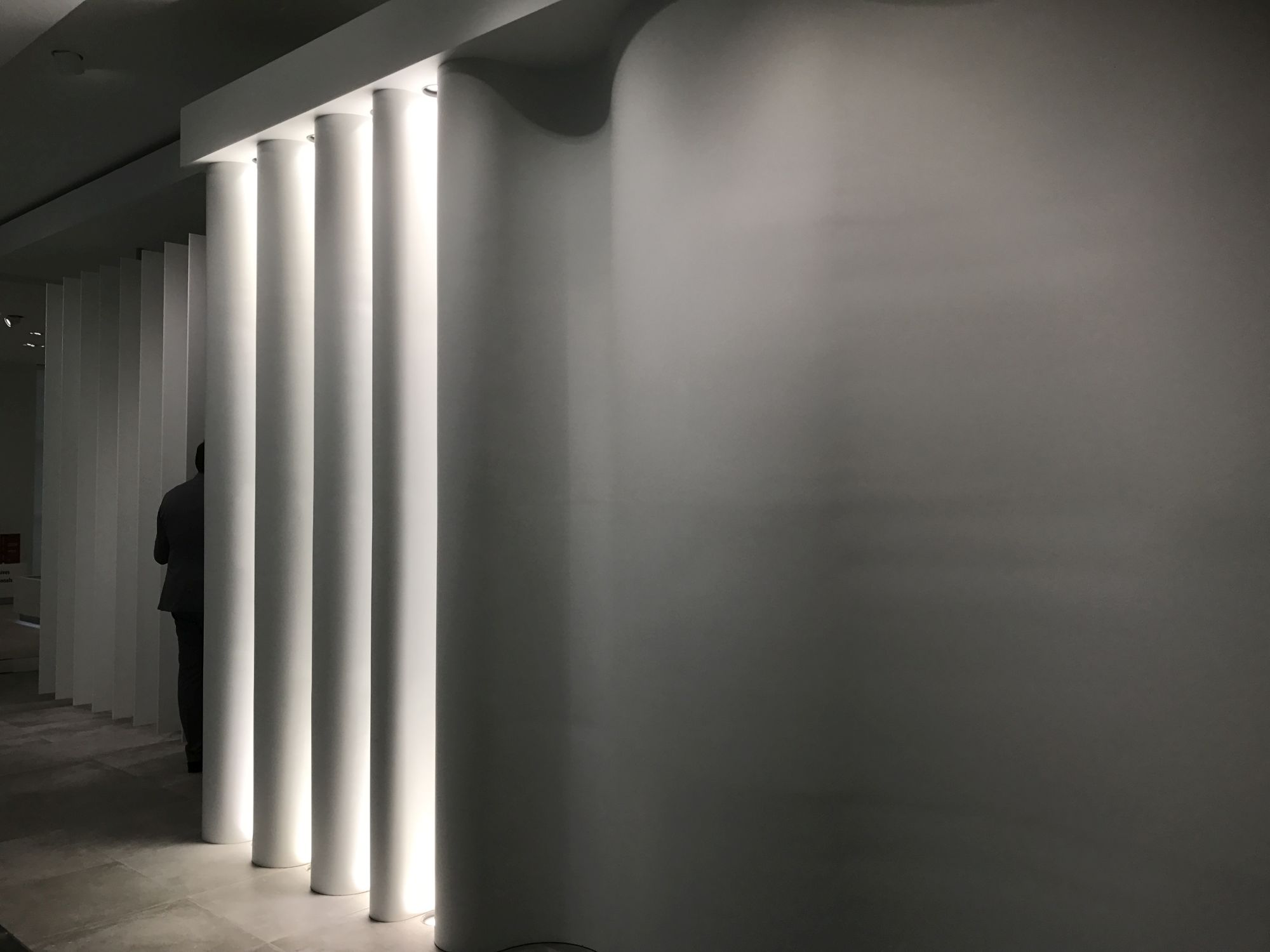 GAMADECOR
And here we are in one of the most luxurious places of our trip. We're visiting GamaDecor, the company that Porcelanosa launched to innovate with avant-garde designs.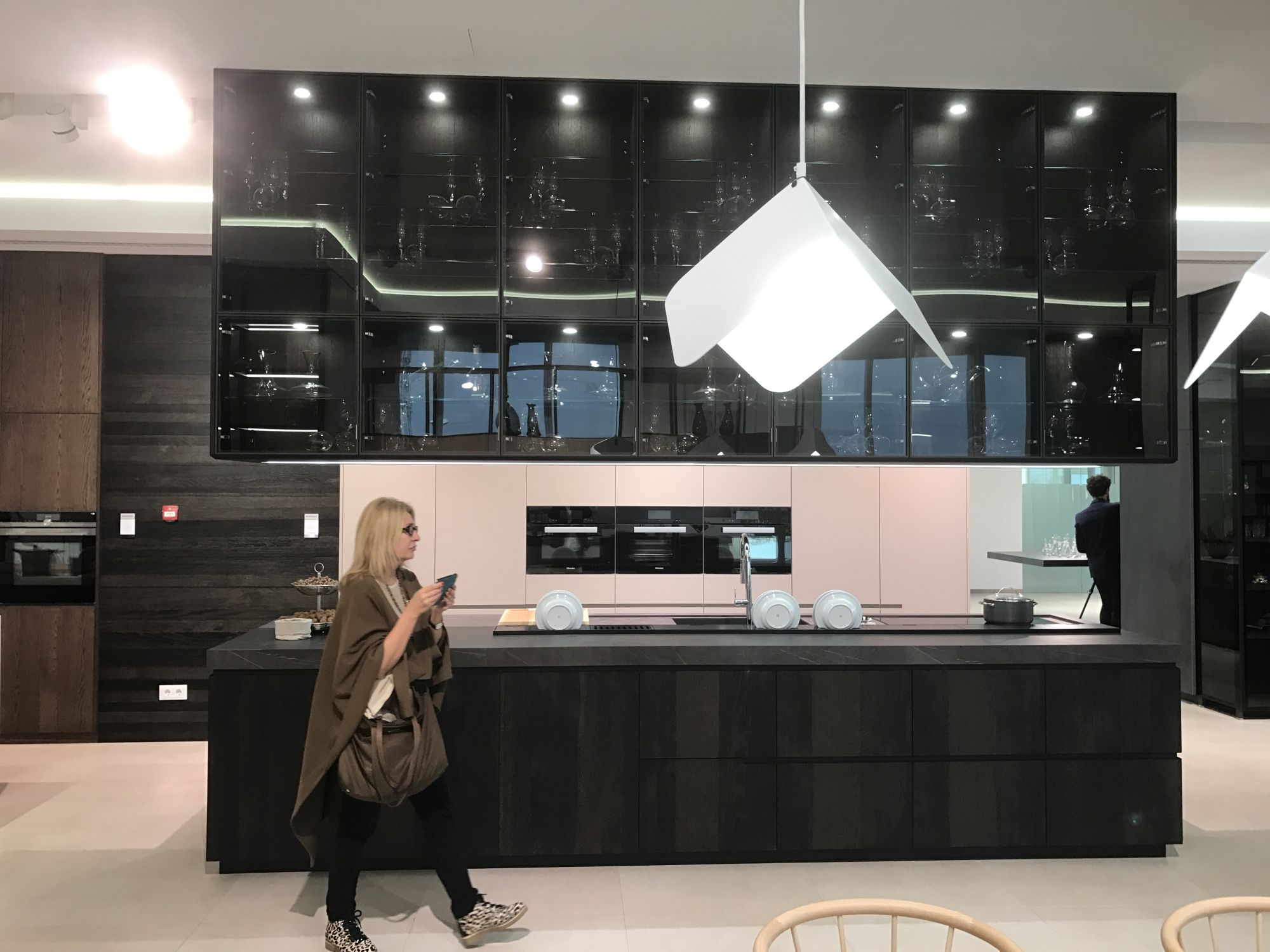 These guys make nothing but top-quality kitchens and bathroom furniture — the kind of designs that will make you stay a lot more at home, and host parties with friends every other day. They use tiles, technology and materials from all other companies of the group. And I'm sure my words won't do justice to what you'll see below (make sure you grab a napkin).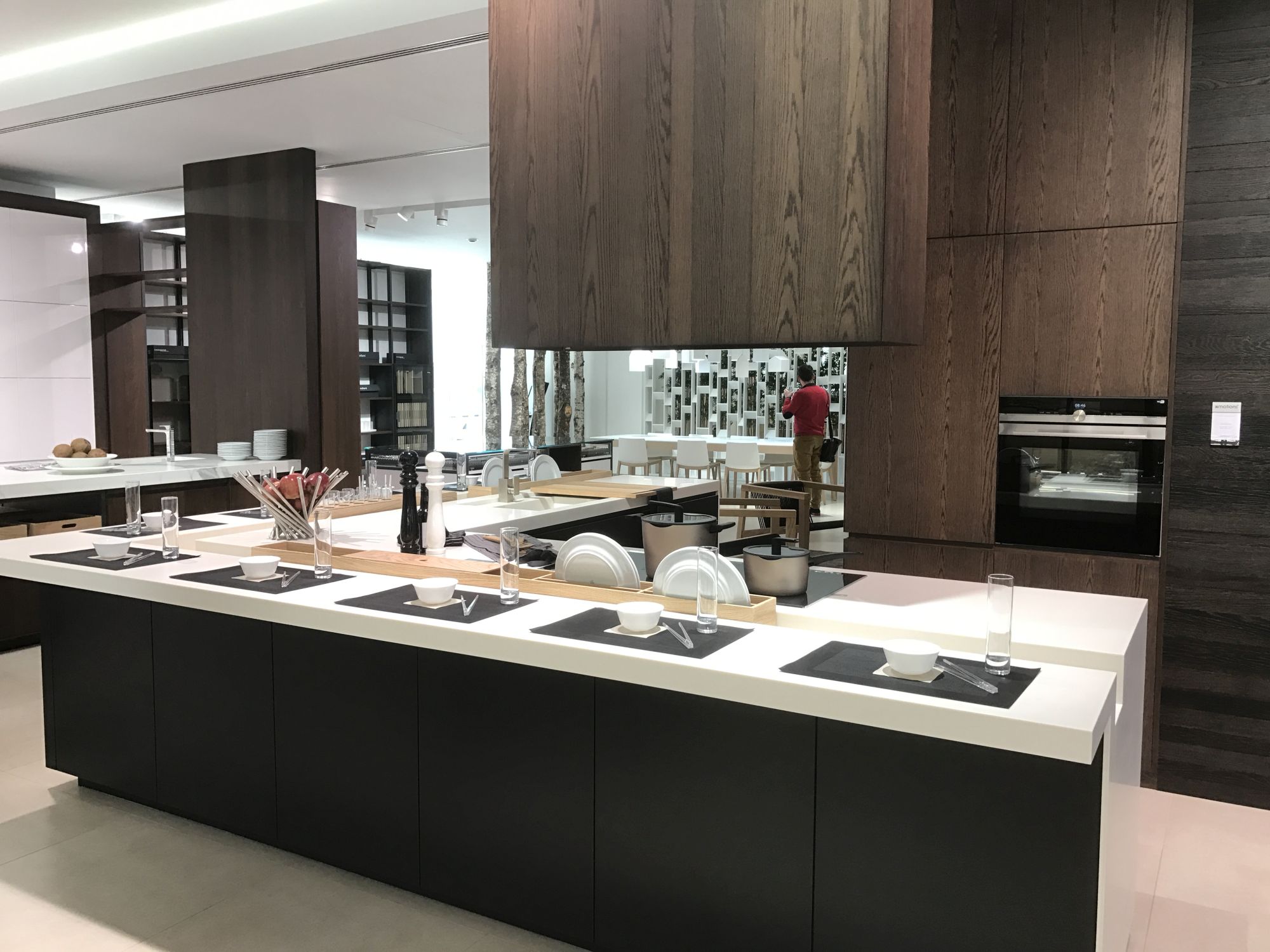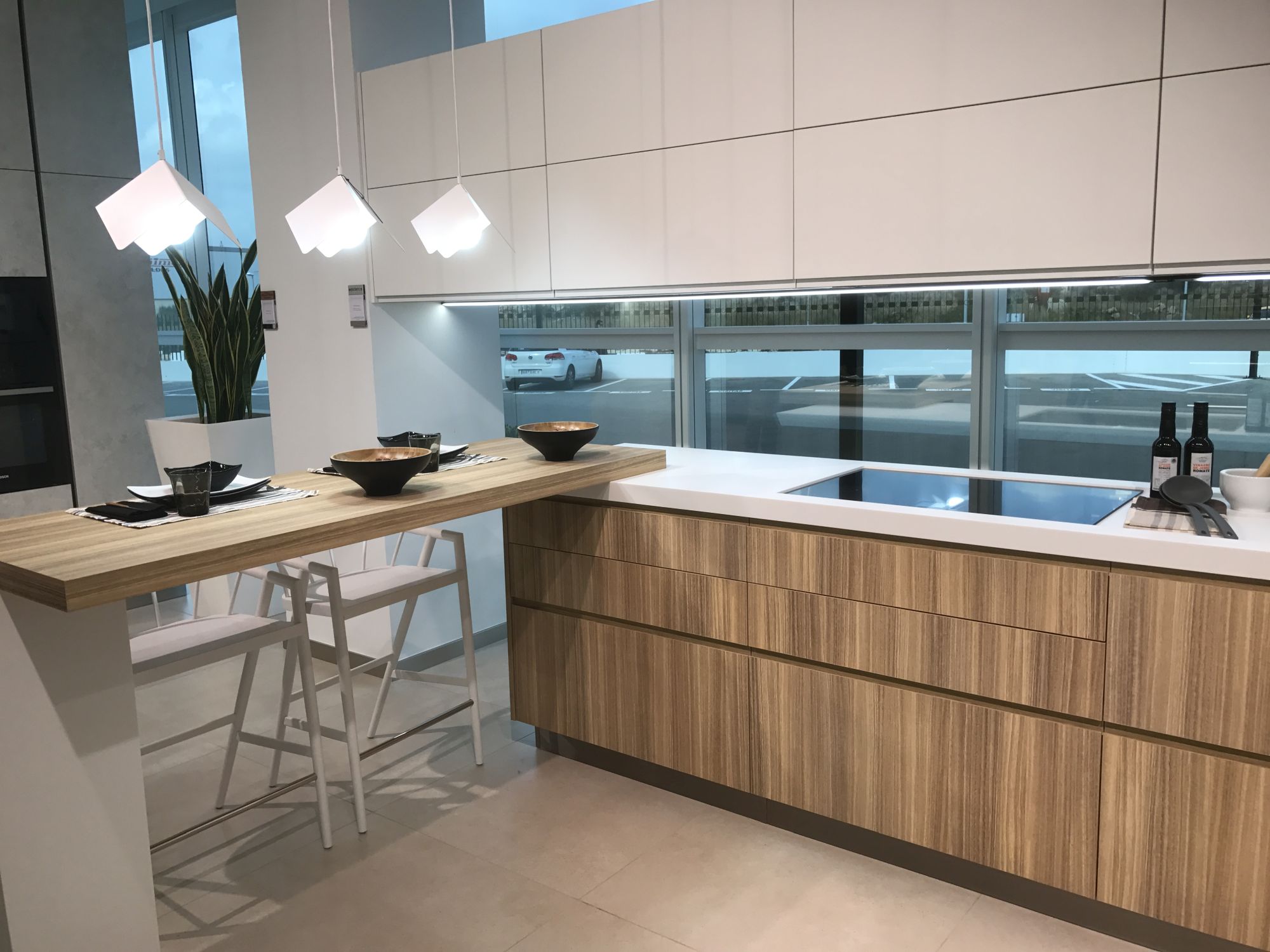 PORCELANOSA HQ
But enough with the fancy kitchen furniture. And those eye-catching bathrooms. We're now in for some tile porn presented exquisitely well at the Porcelanosa headquarter. A world leader in ceramic wall and floor tiles, Porcelanosa has over 5000 employees and over 40 years experience in the market. They make stuff that mimics wood, marble, stone and many other materials — but the most important part is that they strive towards being exceptionally cutting edge and forward thinking.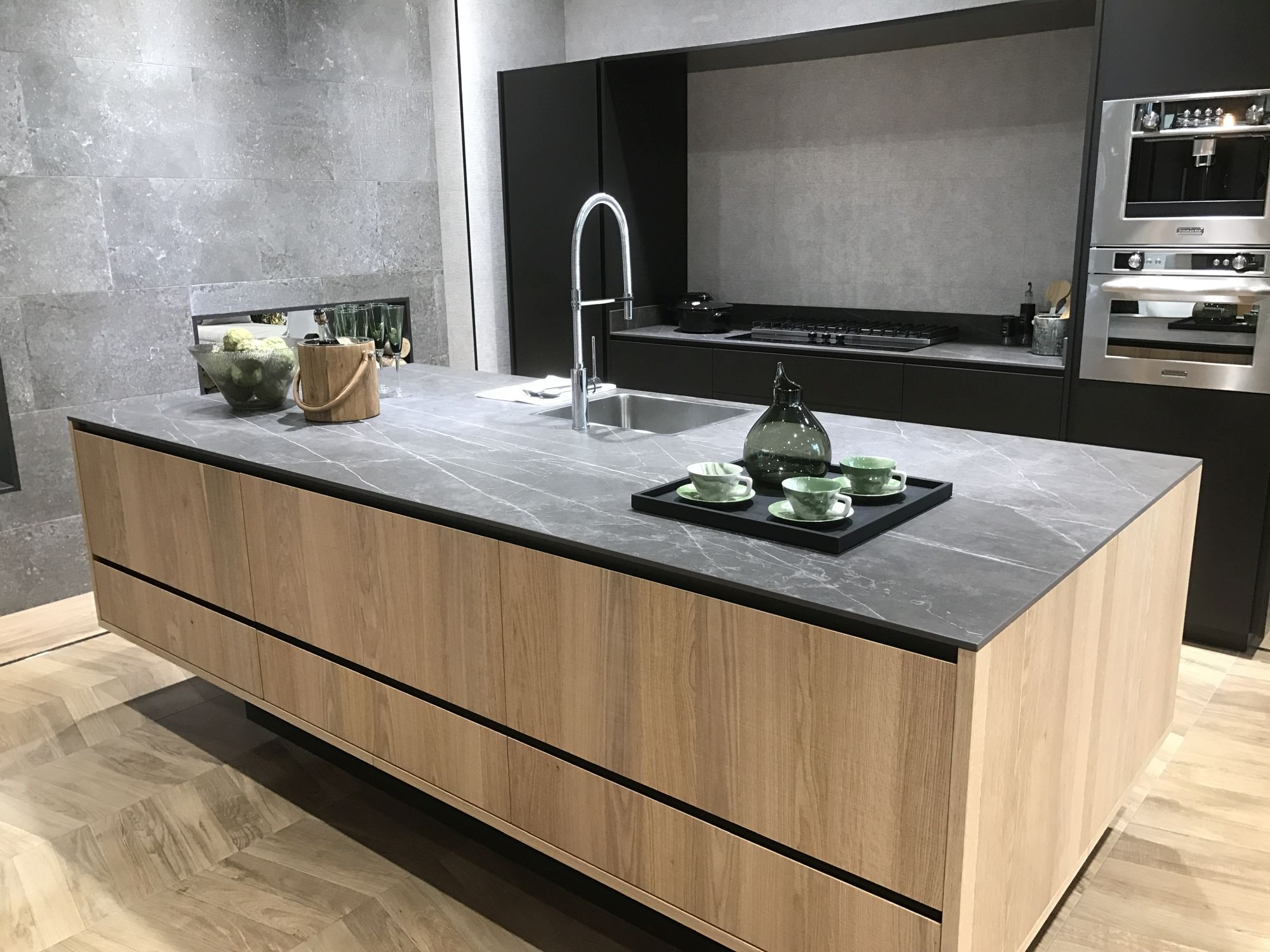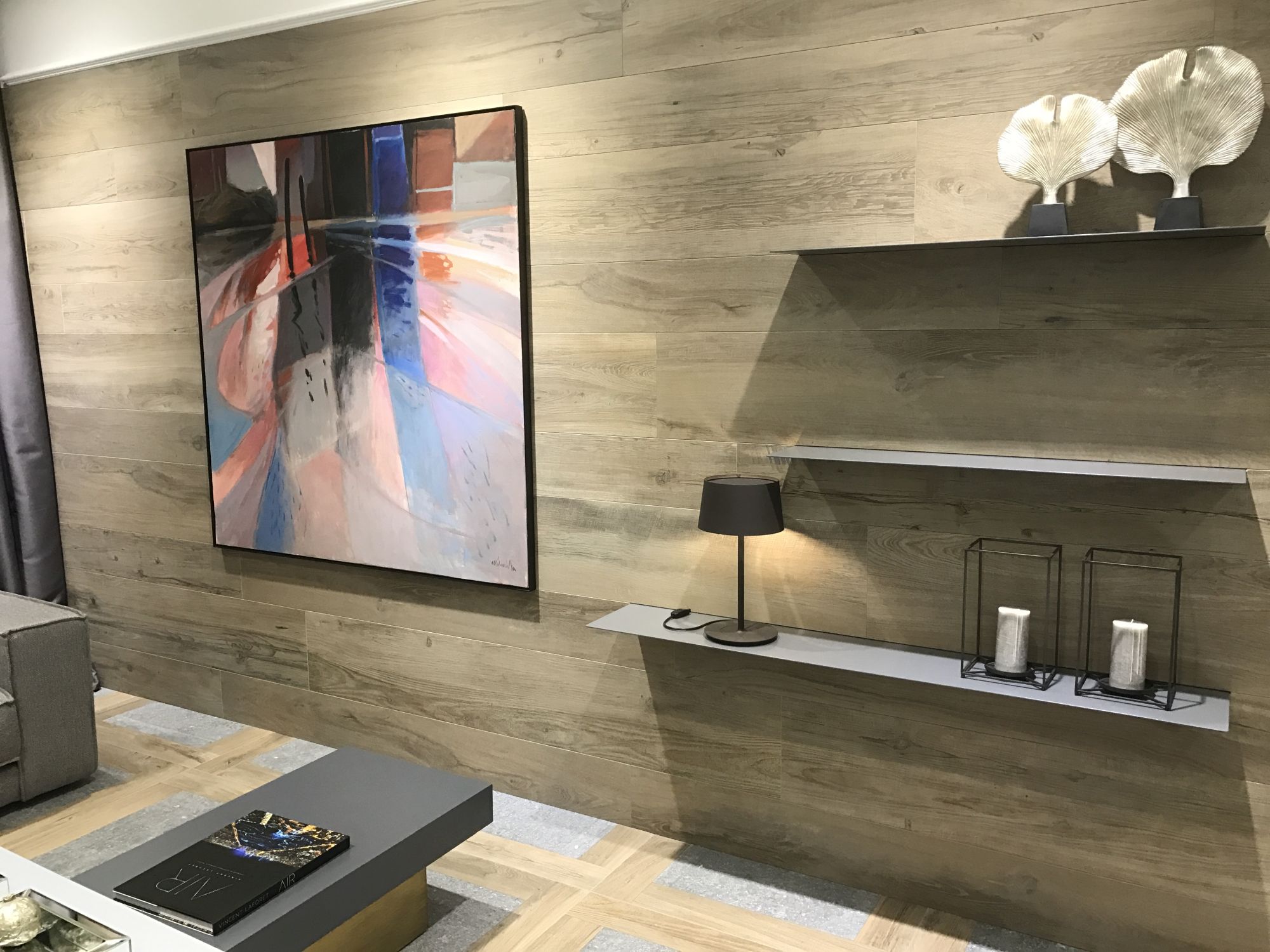 FACTORY
There was so much inspiration everywhere in the HQ, but it was now time to move on to our last stop. The Factory. My first impression … huge. Make that huger than the huge I was used with. The weird thing – for me – was how they manage to keep it so clean, light and bright.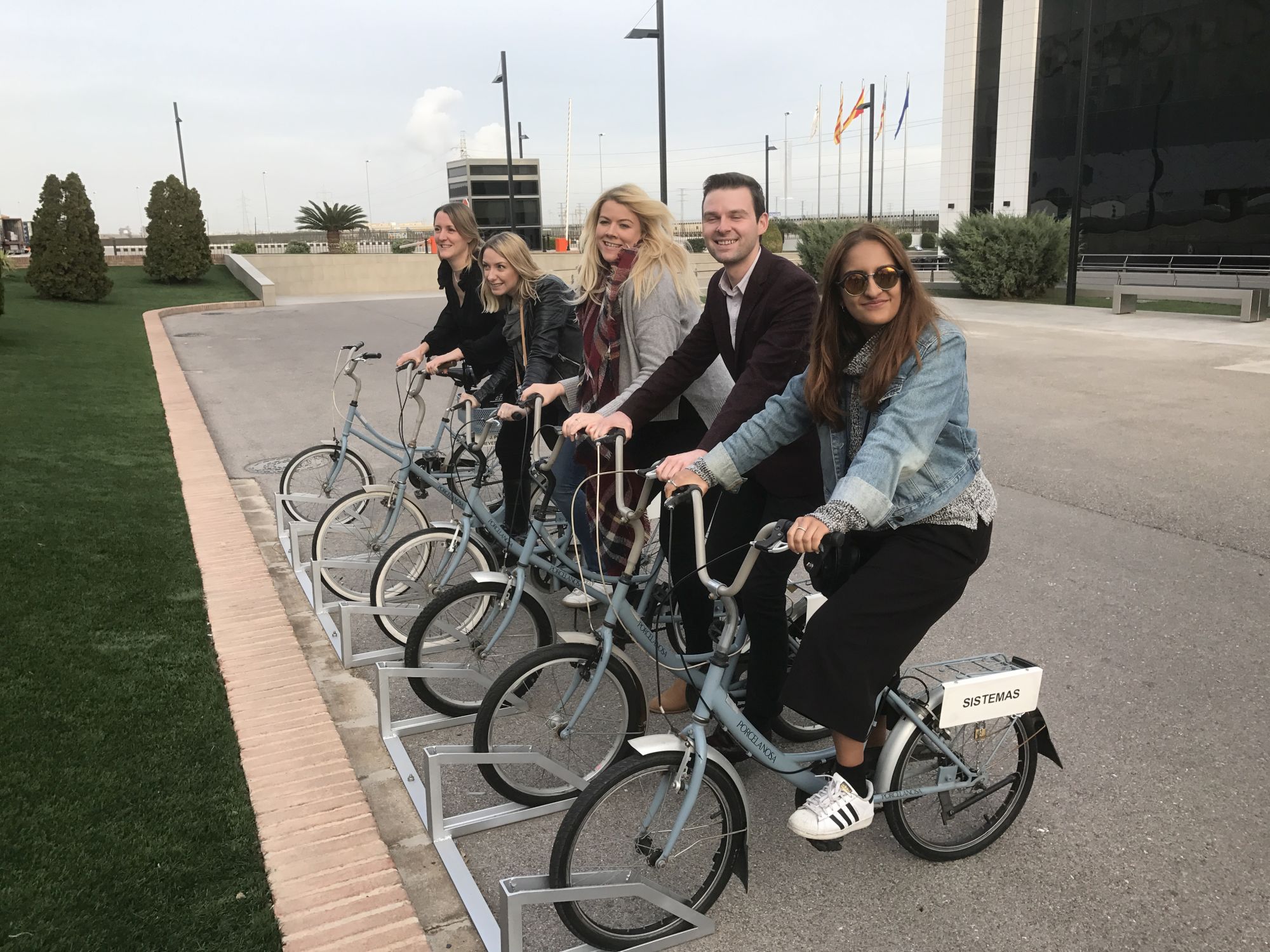 Because of its size — we literally had to go outside and just barely see the end of the factory building, to understand — employees travel around on bikes. Some of the bikes are 40 years old and originate back to the beginning of the company, making you think about the beautiful roots this company has and how they translate into the futuristic and huge scale of the manufacturing process.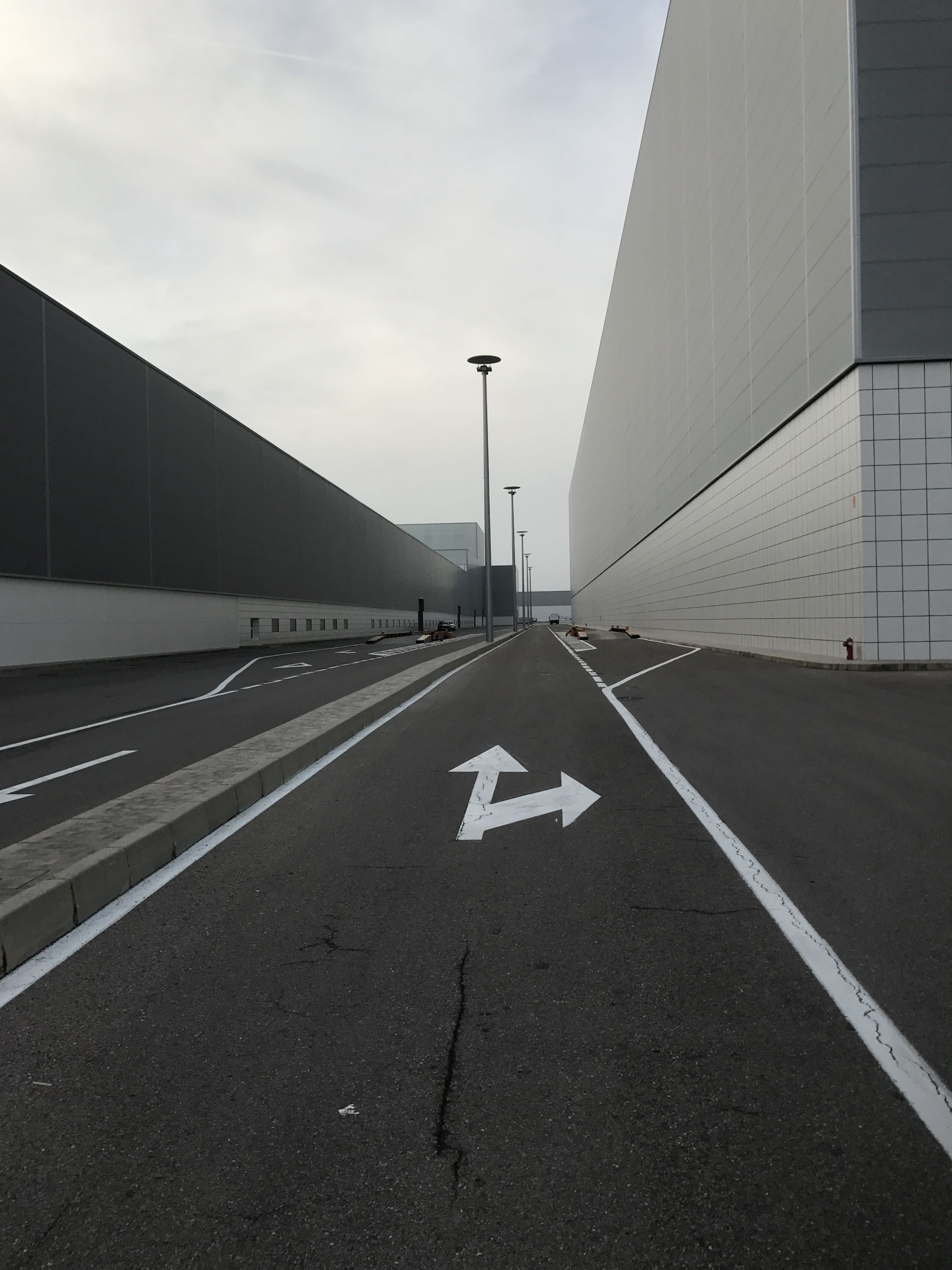 Farewell
The trip is about to end, and somehow I failed to mention that all Porcelanosa showrooms have a signature scent pumped through the air conditioning vents. An example of luxury taken to a whole new level, I'd say. I hope you liked it.
Let us know in the comments below.