As is the annual tradition, the PORCELANOSA Architecture and Interior Design Awards honoring the best and most innovative minds in the world of architecture took place at the Palacio de la Bolsa de Madrid once again this year. The 10th edition of the awards saw creative design occupying center-stage as best projects in three different groups were honored by the firm even while celebrating the very best of Porcelanosa!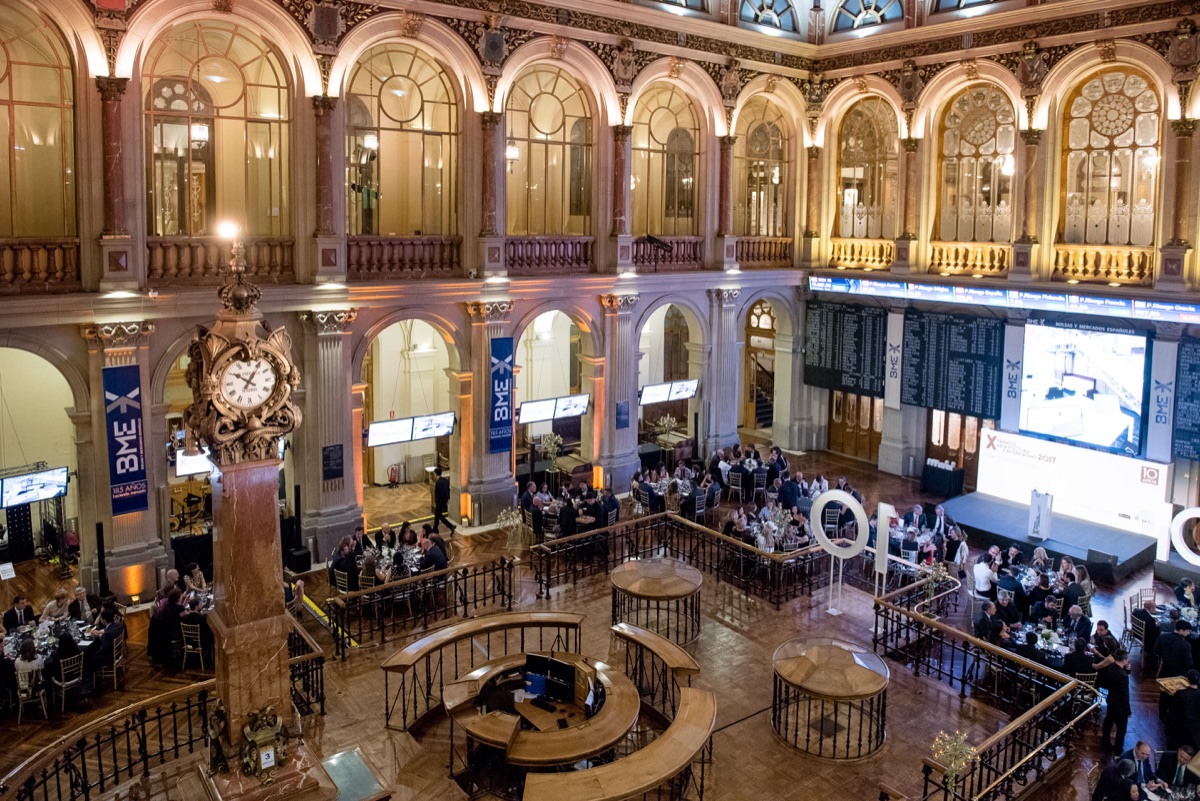 All the projects submitted for the awards were placed into one of the three categories: Future Student Projects, Future Professional Projects and Completed Projects (both by students and Professionals). Apart from the celebration of outstanding design, 2 very special awards were presented at this year's extravaganza to Juan Antonio Gómez Pintado and Emilio Tuñón, for their remarkable achievements stretching over several years.
With the purpose of the competition being a blend of stunning architecture and cutting-edge design combined with the new-age tiles and building materials produced by Porcelanosa Group, it is barely a surprise that the best completed and future projects submitted by all the finalists showcase this precise aspect of design and development. And from this long, fabulous list, we have for you 3 delightful projects that turned heads, grabbed attention and won plenty of accolades at this year's event. Enjoy!
Future Projects: Students
Inmaculada Piqueres Díez & Augusto González Bello
Leading the pack this year is the winner of the best future project design in the Students category designed by Inmaculada Piqueres Díez and Augusto González Bello from the Advanced Infoarchitecture at the School for New and Professional Technology CICE in Madrid. The amazing office space designed by them combines four individual volumes with each unit clearly having its own style, finish and functionality. At the heart of this office is a central courtyard with amazing lineup of ceramic tiles from Porcelanosa like Par-Ker and XLight providing all the textural contrast needed.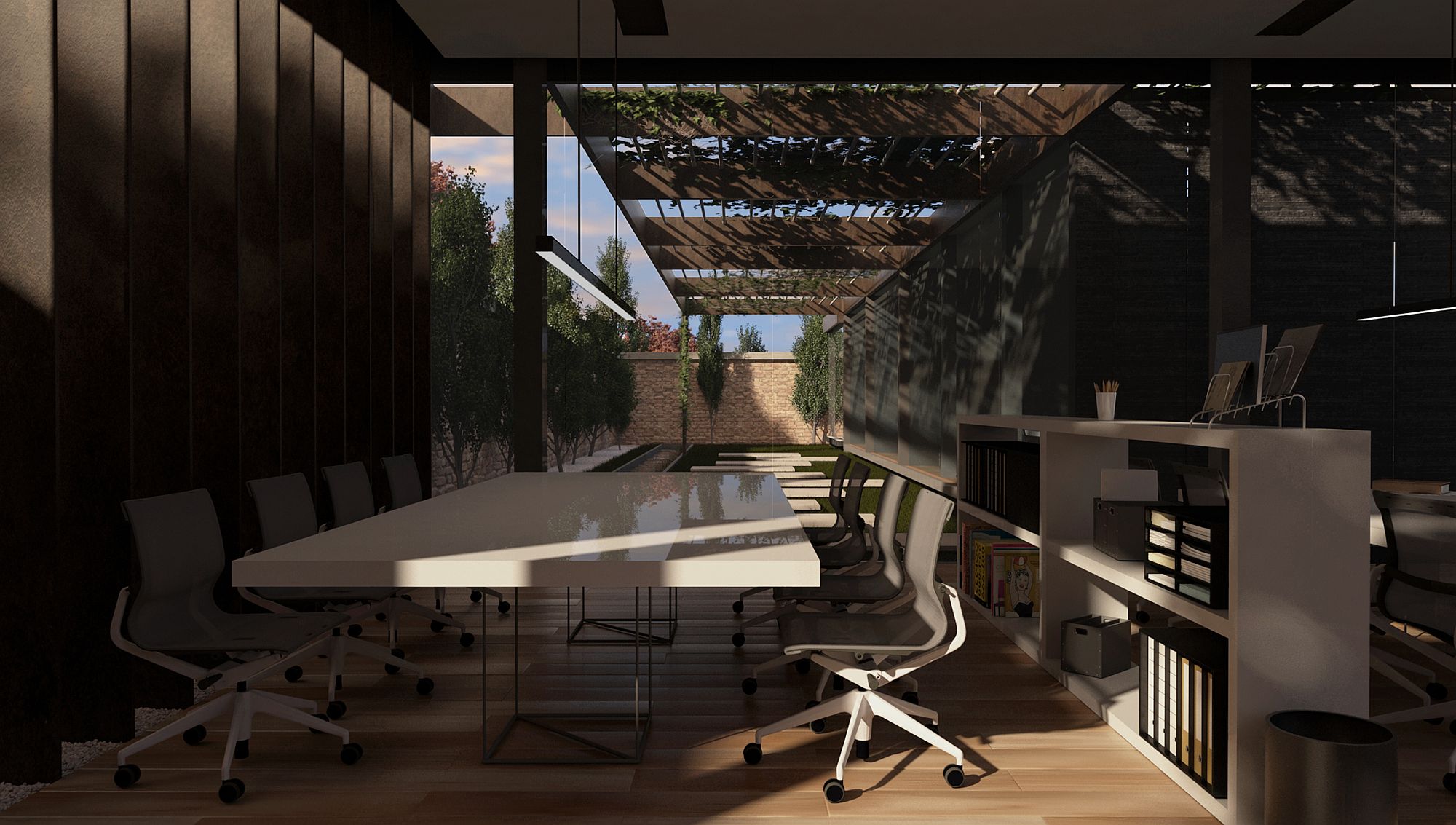 The entire office has eight spaces in all which include a large reception hall, two meeting rooms, office areas, documentation zones, toilets and a dining room along with space-savvy kitchen. A balance between glass, tile and wood aims to create a productive, ergonomic and yet relaxing work environment that is the key to this ingenious and versatile modern office design. A worthy winner indeed!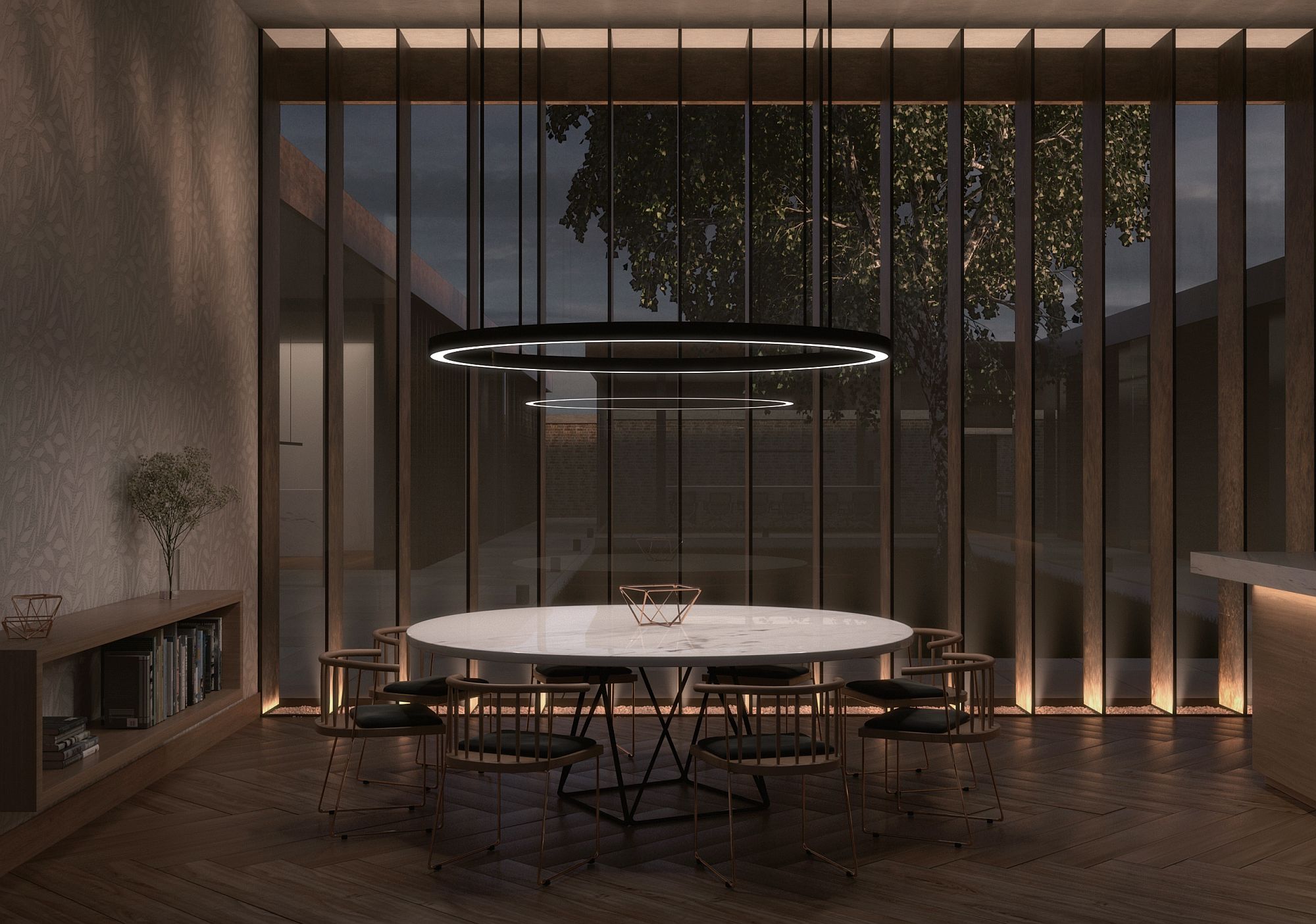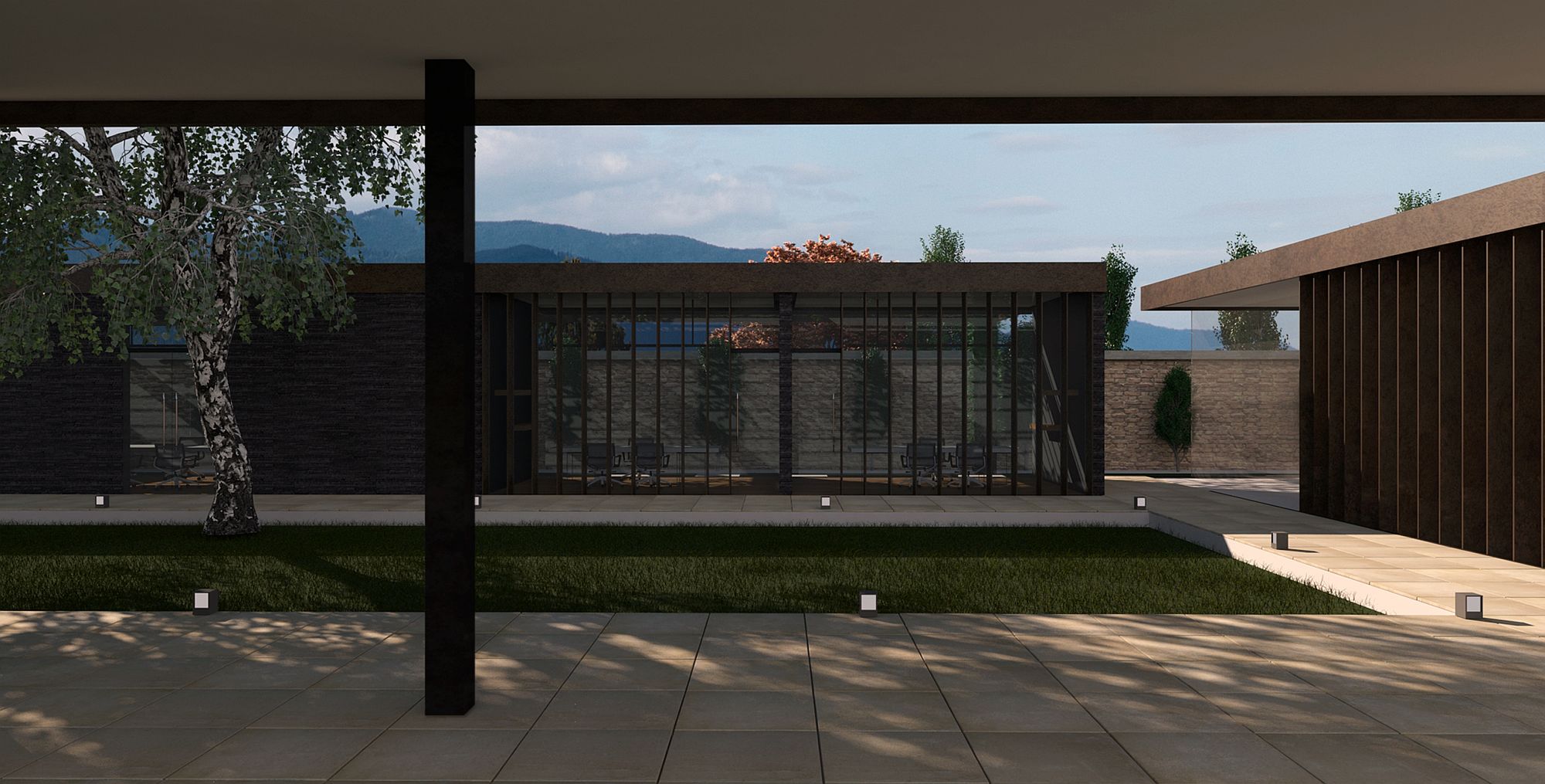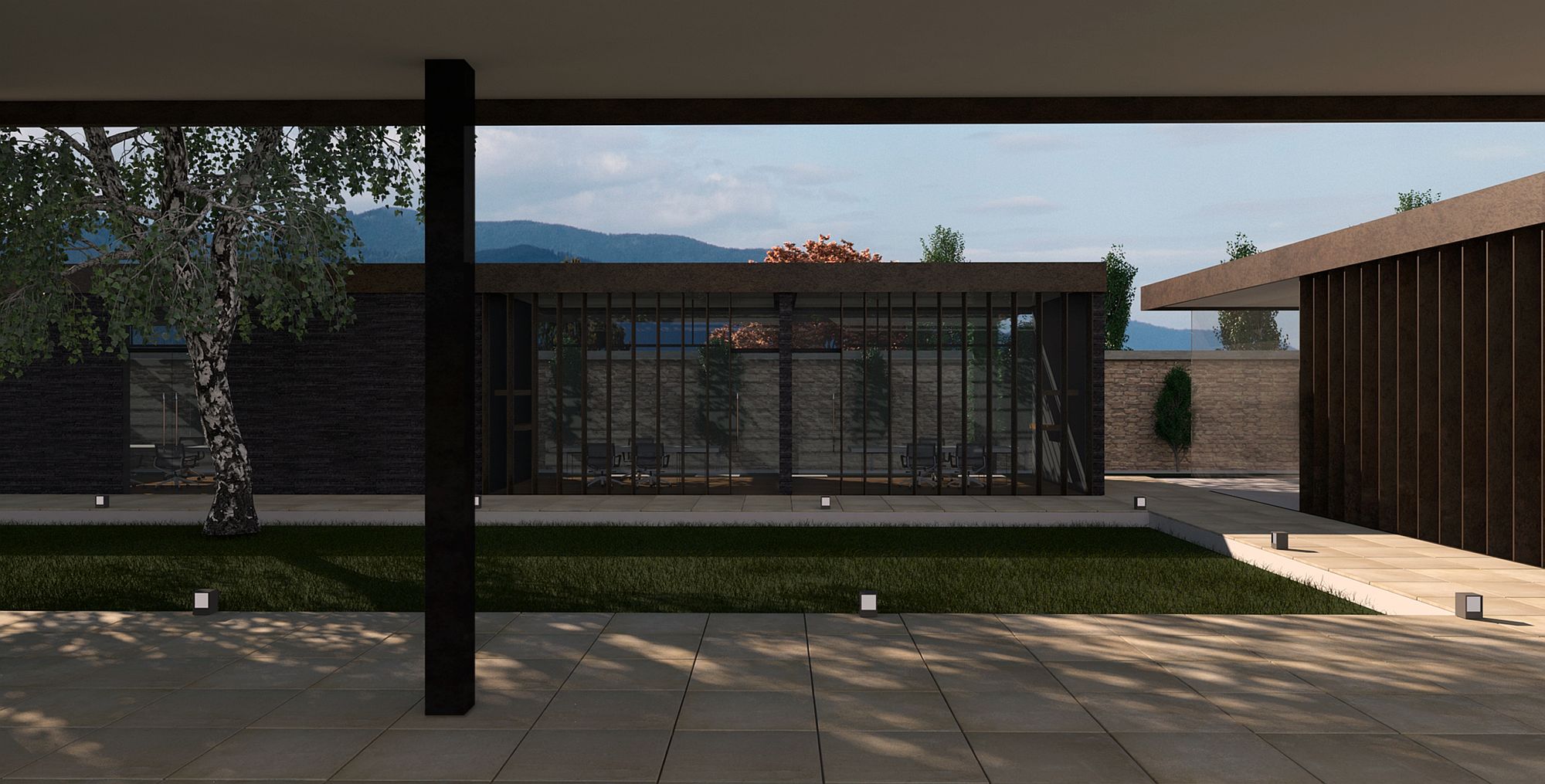 Completed Projects
Gras Arquitectos
A spellbinding home that relies on the brilliance and versatility of KRION® Solid Surface in Snow White, this majestic home perched atop a hill and overlooking the sea and the distant scenery well and truly deserves all the accolades that it garnered at the award ceremony. Undoubtedly one of the best completed projects submitted, this contemporary residence designed by Gras Arquitectos seems to float elegantly above ground as its spectacular pool area, spacious indoors and minimalist façade display the sheer adaptable ease of KRION® Solid Surface by Porcelanosa.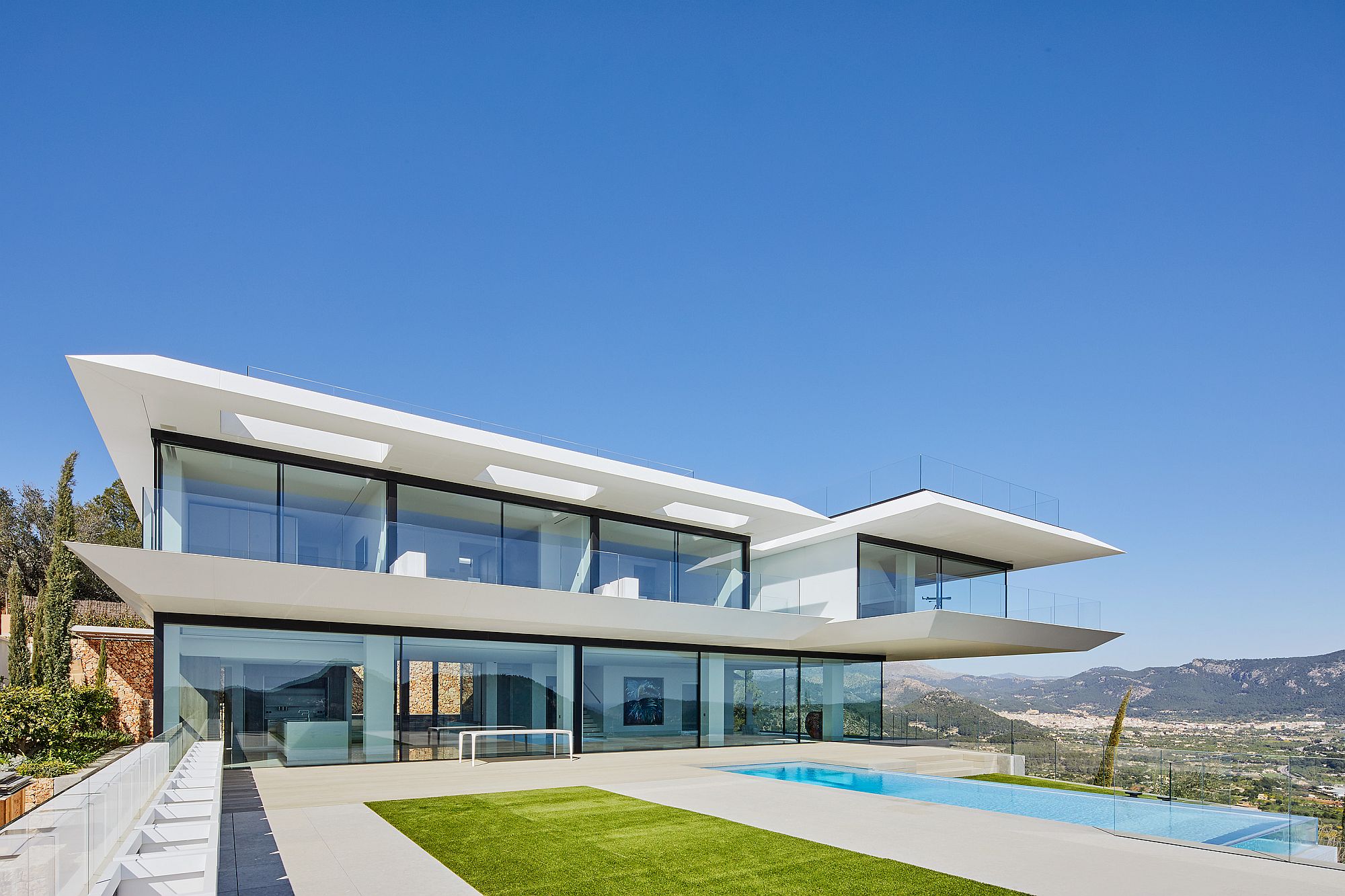 This ceramic tile beauty extends into the kitchen, bathrooms and dining area along with the custom home gym and even the outdoor kitchen! Be it the striking KRION overhangs or the non-slippery and anti-bacterial bathroom and kitchen surfaces, it would be hard to find homes wrapped in ceramic tile like this modern masterpiece. Step into the custom terrace or the pool deck here and you are bound to marvel at the views on offer and the sheer beauty of both the construction itself!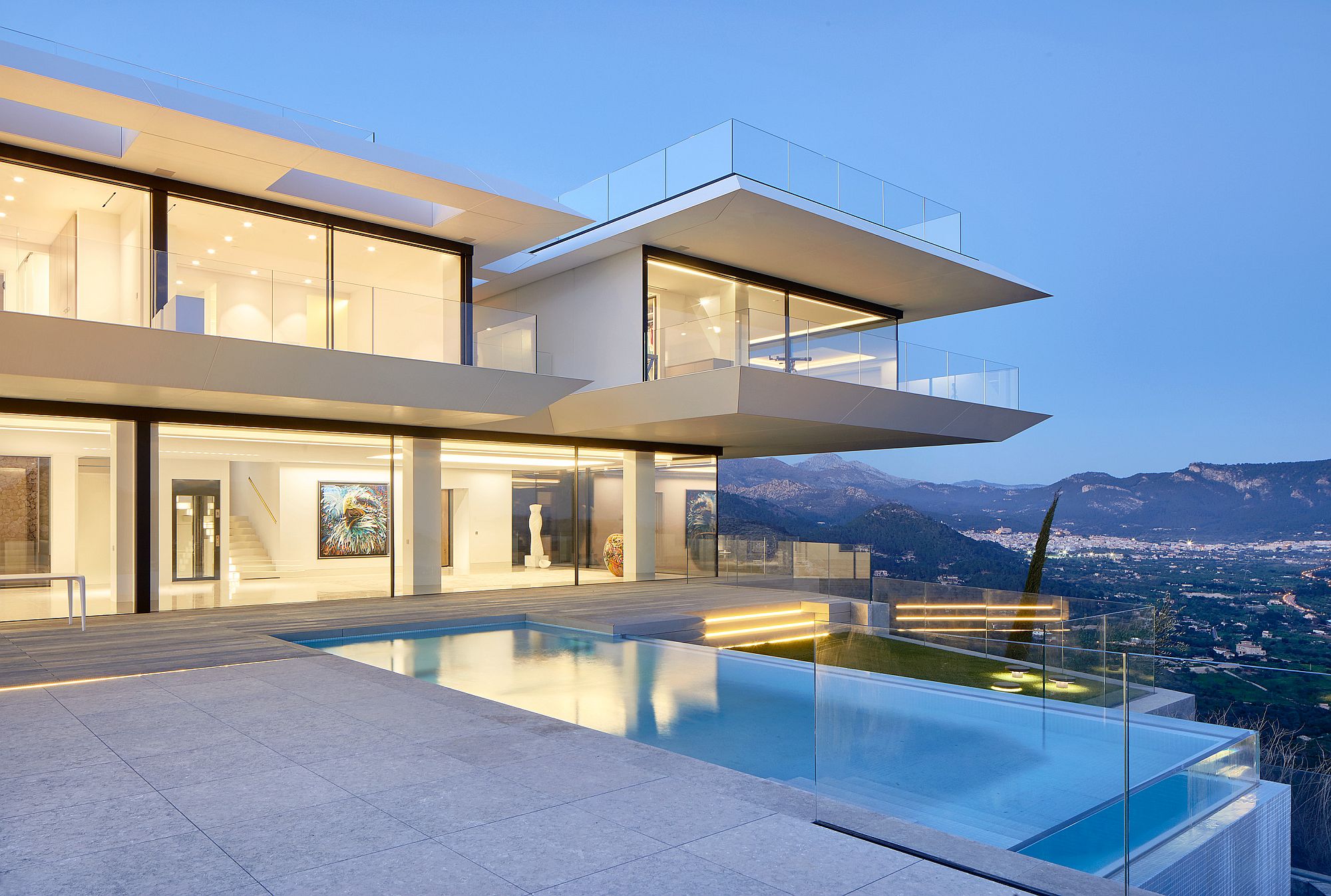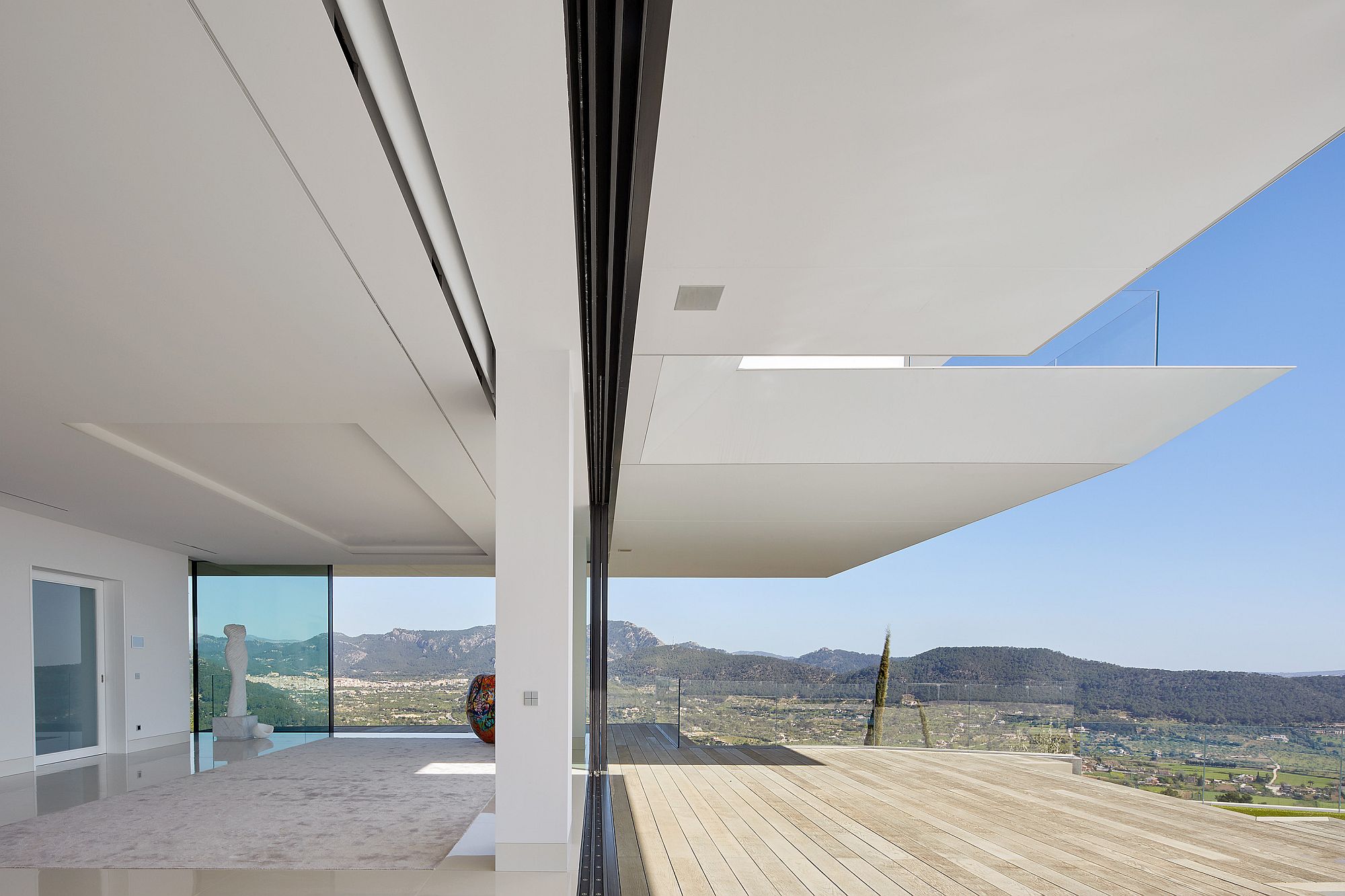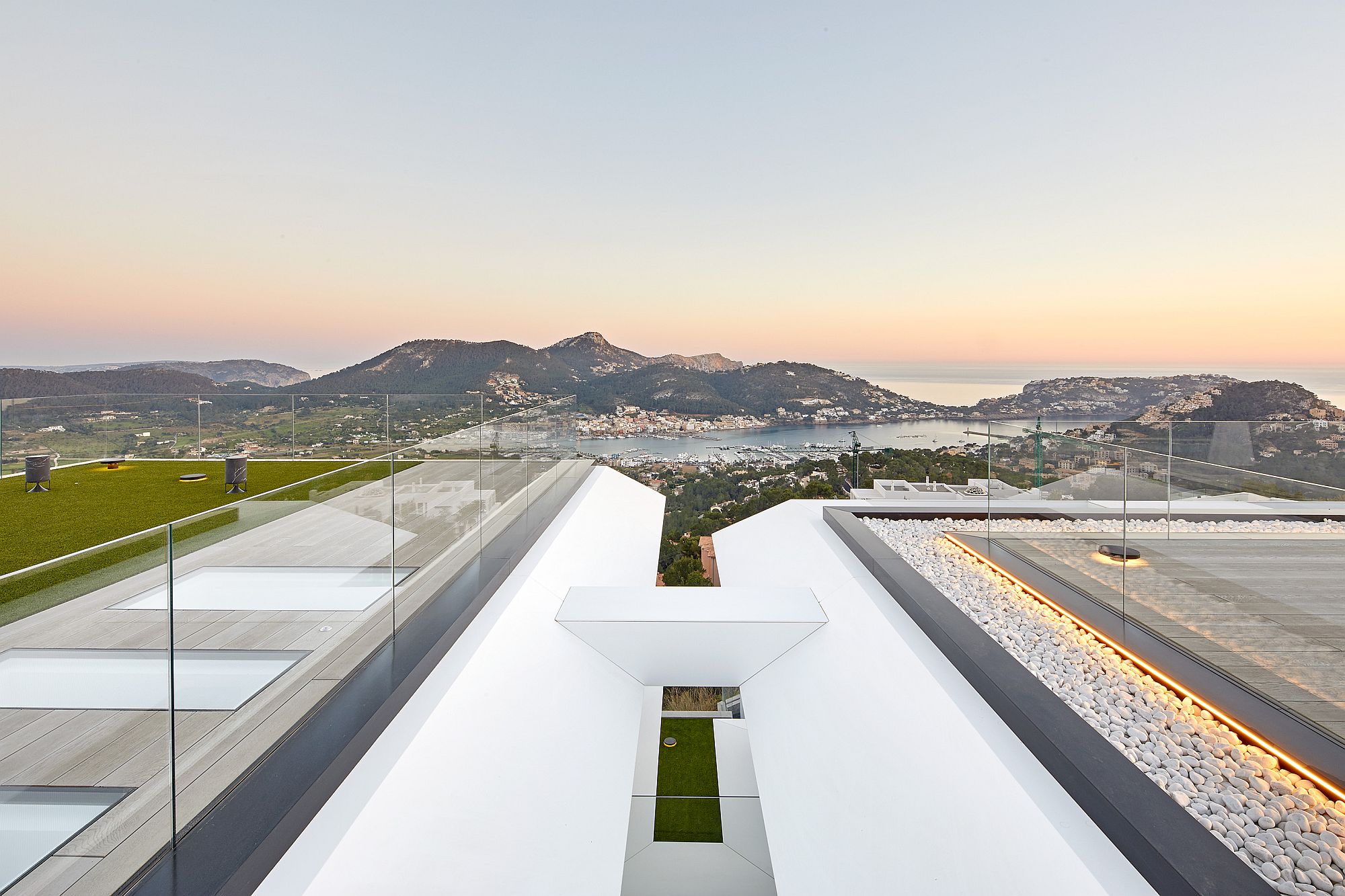 Galmeìs i Mansergas Arquitectes
We move on to an absolute gem of a design in the completed projects category that definitely deserves its spot in the top 3 at this year's awards ceremony in Madrid. This stunning new residential wing of a hotel complex sitting next to the sea is all about contemporary class combined with simplicity of design, creative blend of tiles and natural finishes and stunning lighting that stands out as the icing on the cake! 6 independent units were linked using a series of walkways by Galmeìs i Mansergas Arquitectes to achieve a sense of privacy even while ensuring seamless connectivity. A fabulous façade crafted with wooden slats coupled with sublime lighting sets the tone for an interior where the adaptable brilliance of VENIS NEWPORT and KRION tiles from Porcelanosa finds center-stage!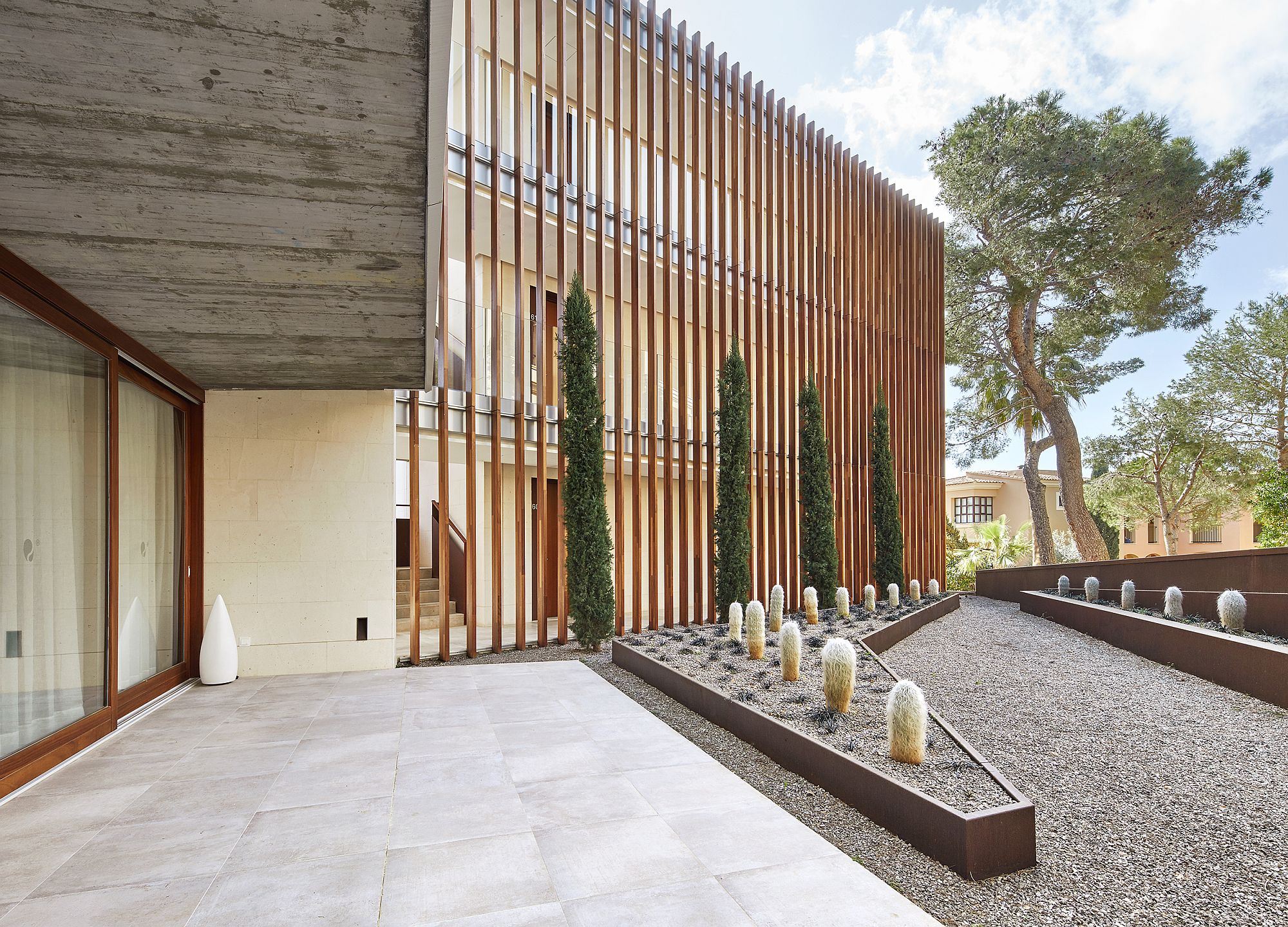 Bedrooms, bathrooms and terraces of this addition along with non-slippery floor surfaces are draped appropriately in dashing ceramic tiles with concrete, limestone and marble complementing them beautifully. From custom washbasins to sculptural home bars, it is the new-age magic of KRION® that steals the spotlight here.