What happens when shelves and cabinets become the focal point of a modern apartment design? Crafted with ingenuity and a touch of spunk by Ganna Design, the gorgeous apartment in Taiwan demonstrates precisely that. Dubbed In House, the apartment was designed to meet the specific needs of a fashion designer and the ample storage that is needed to support the homeowner's constantly evolving work needs. Shelving and storage space becomes the defining factor of the interior as supplies, lovely accessories and finished clothing items fill the ever-changing backdrop of this urban home.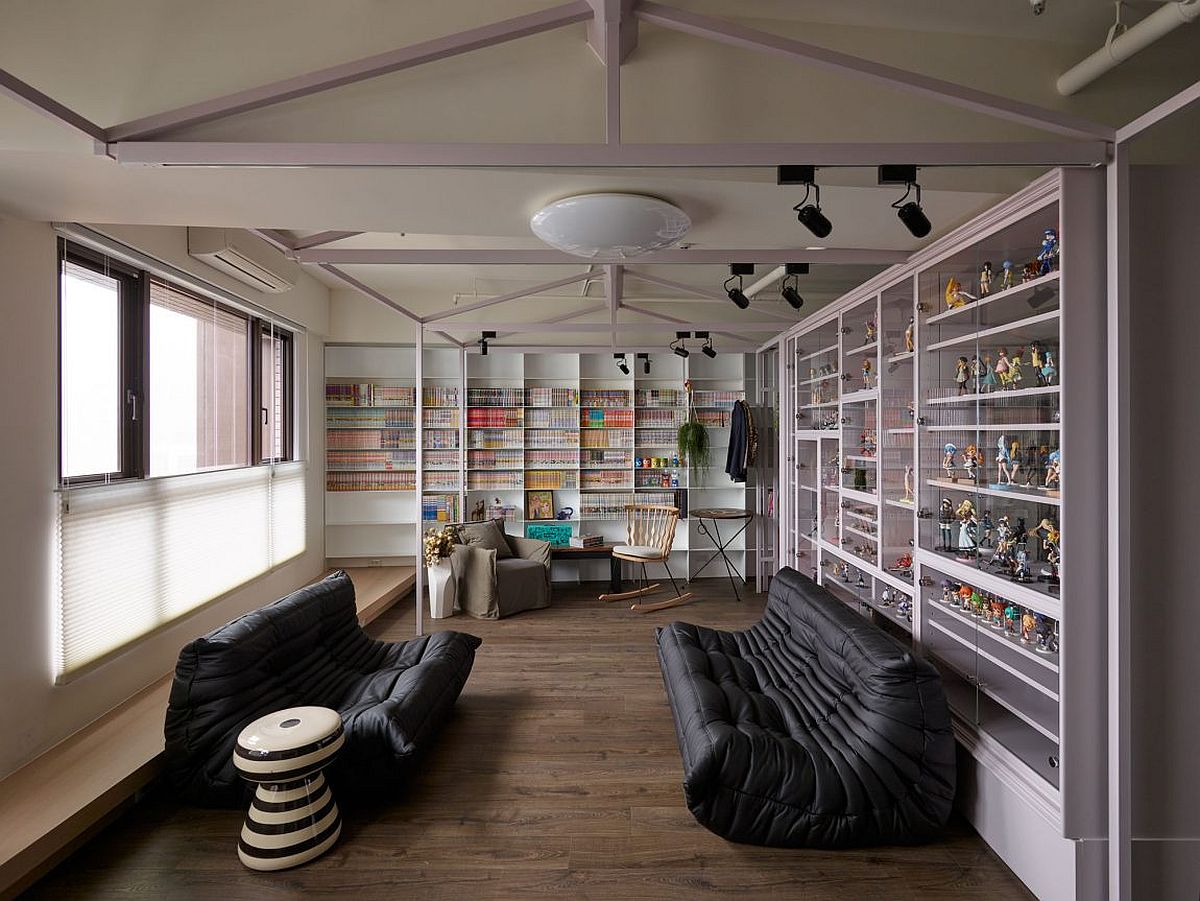 Integrating work and home needs into one space is increasingly becoming more common and designing a home that also meets the demands of the workspace is a tricky affair that needs balance and clear delineation of individual spaces. When it comes to the In House, an open interior allows an easy transition between the living area, dining space and kitchen even while ensuring that the home office and studio have a special niche of their own. Vintage decorative elements are combined with modern aesthetics as a flood of natural light illuminates the home.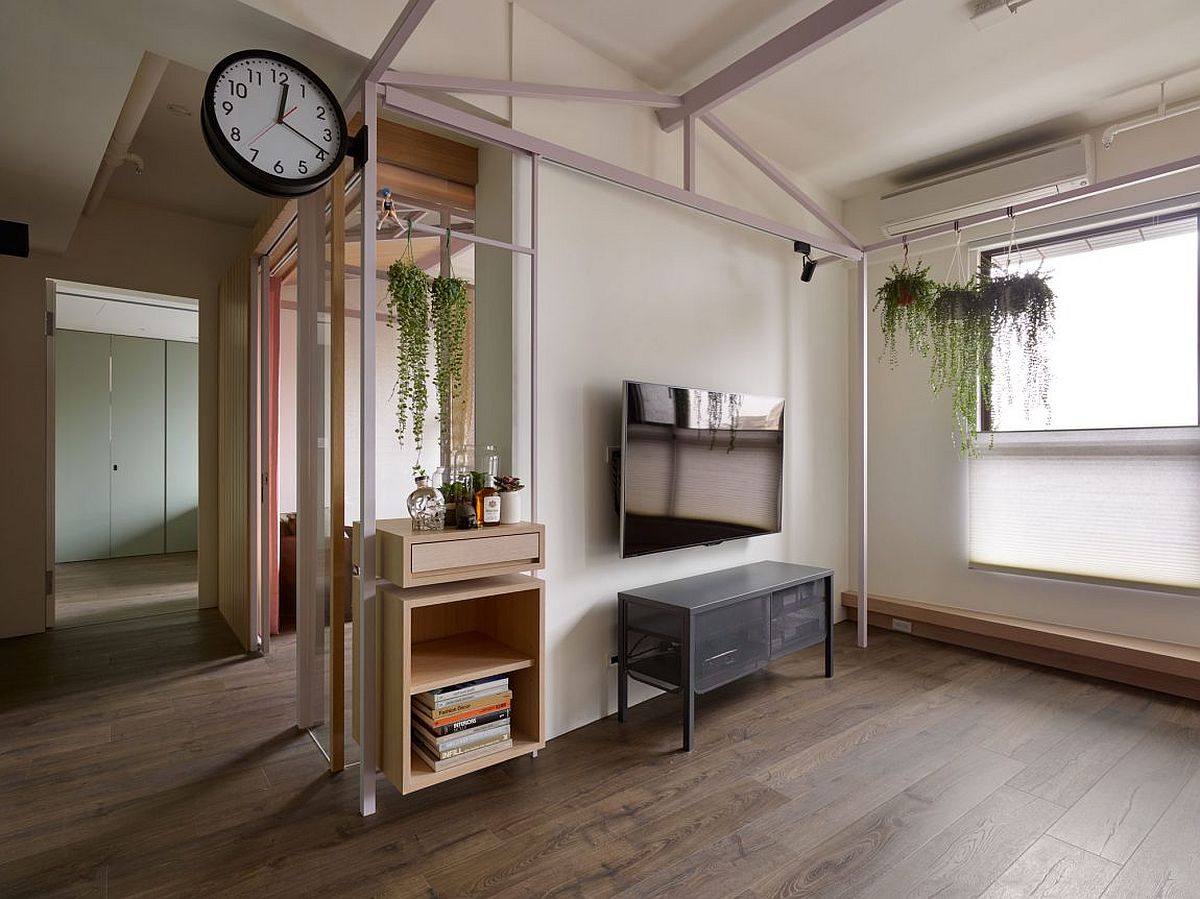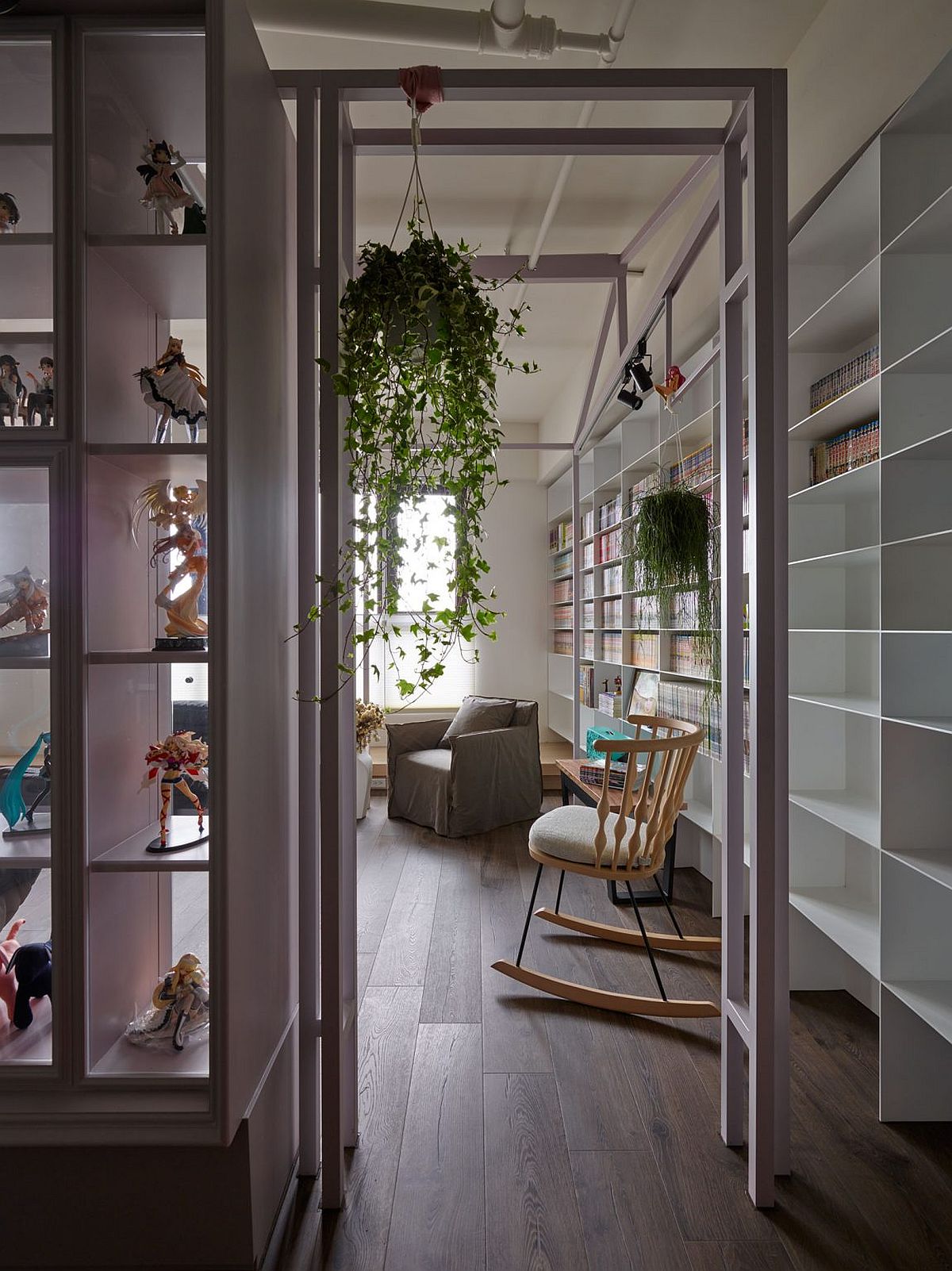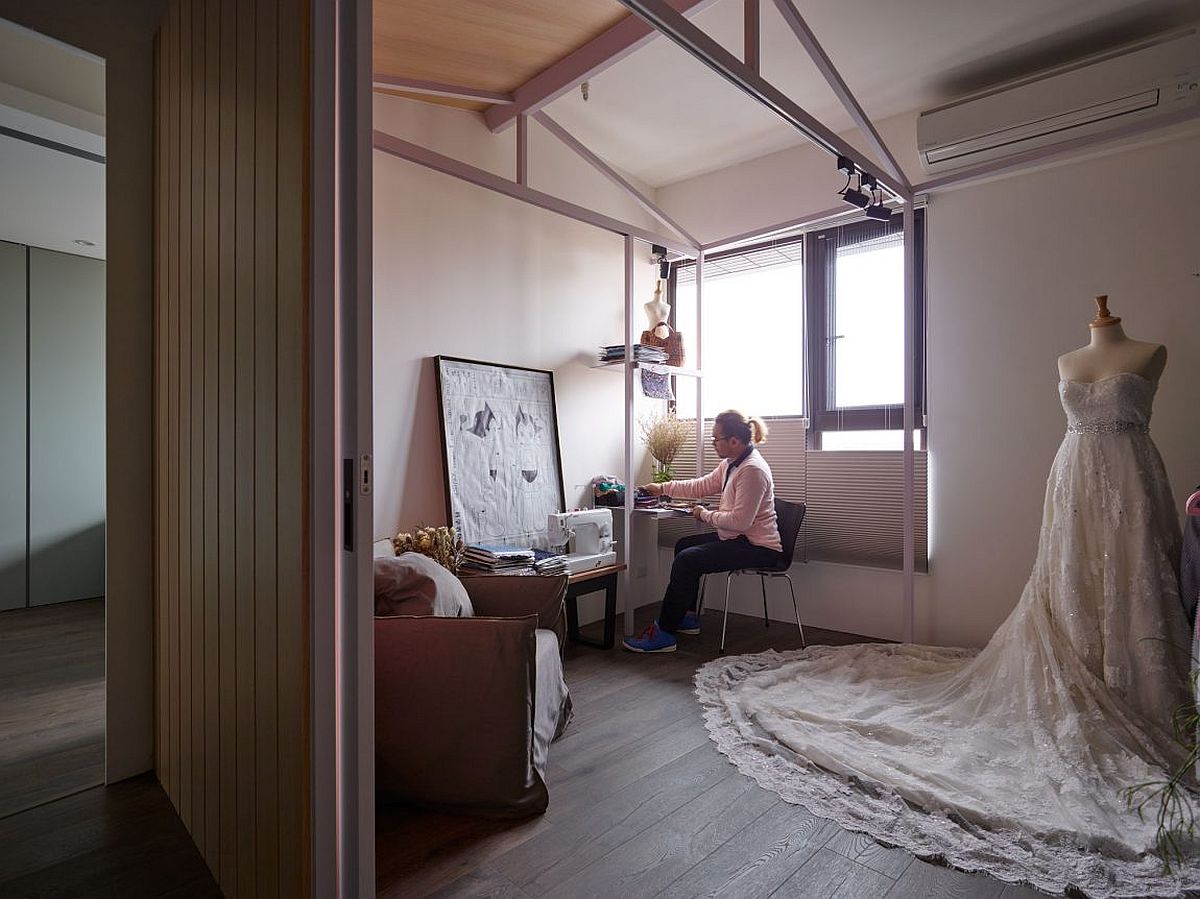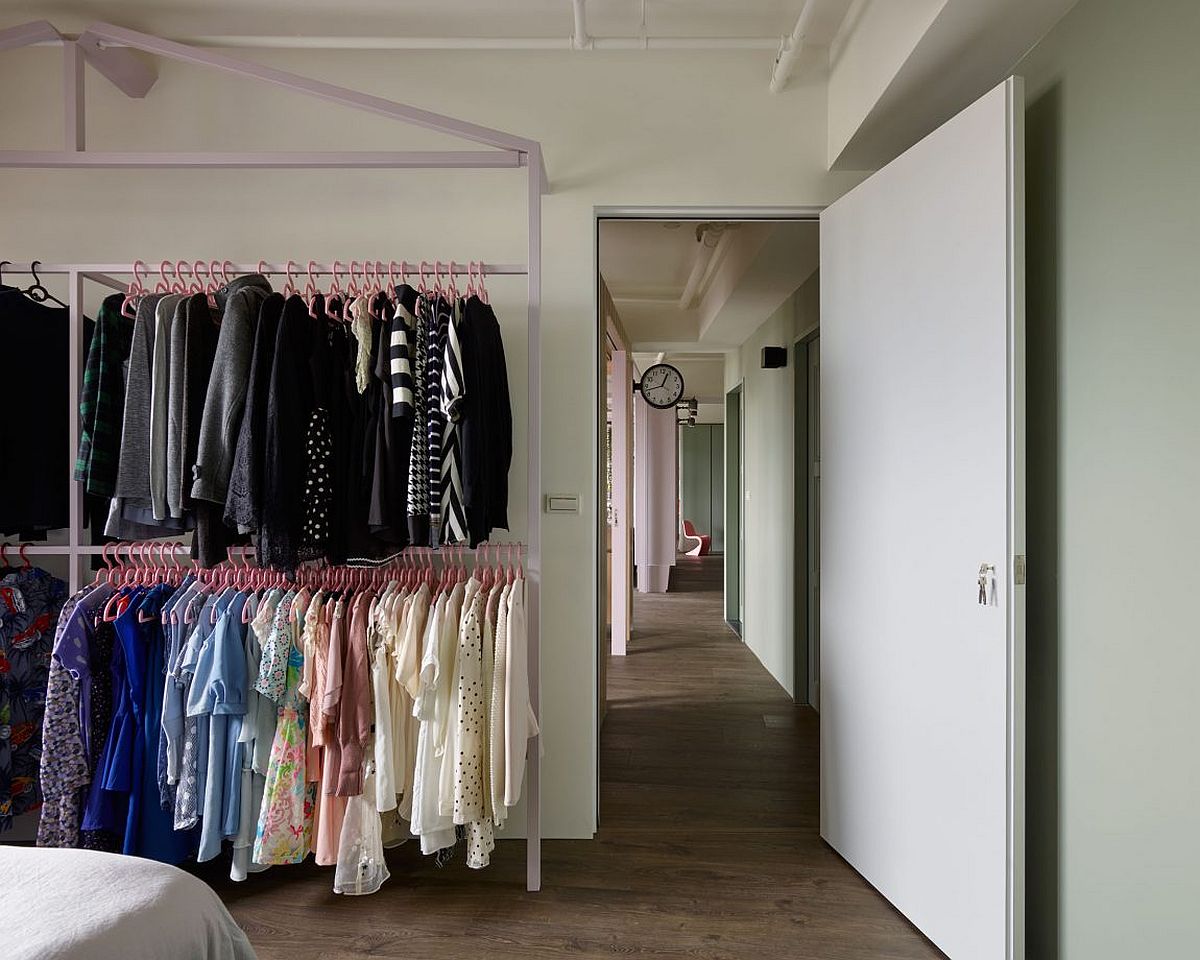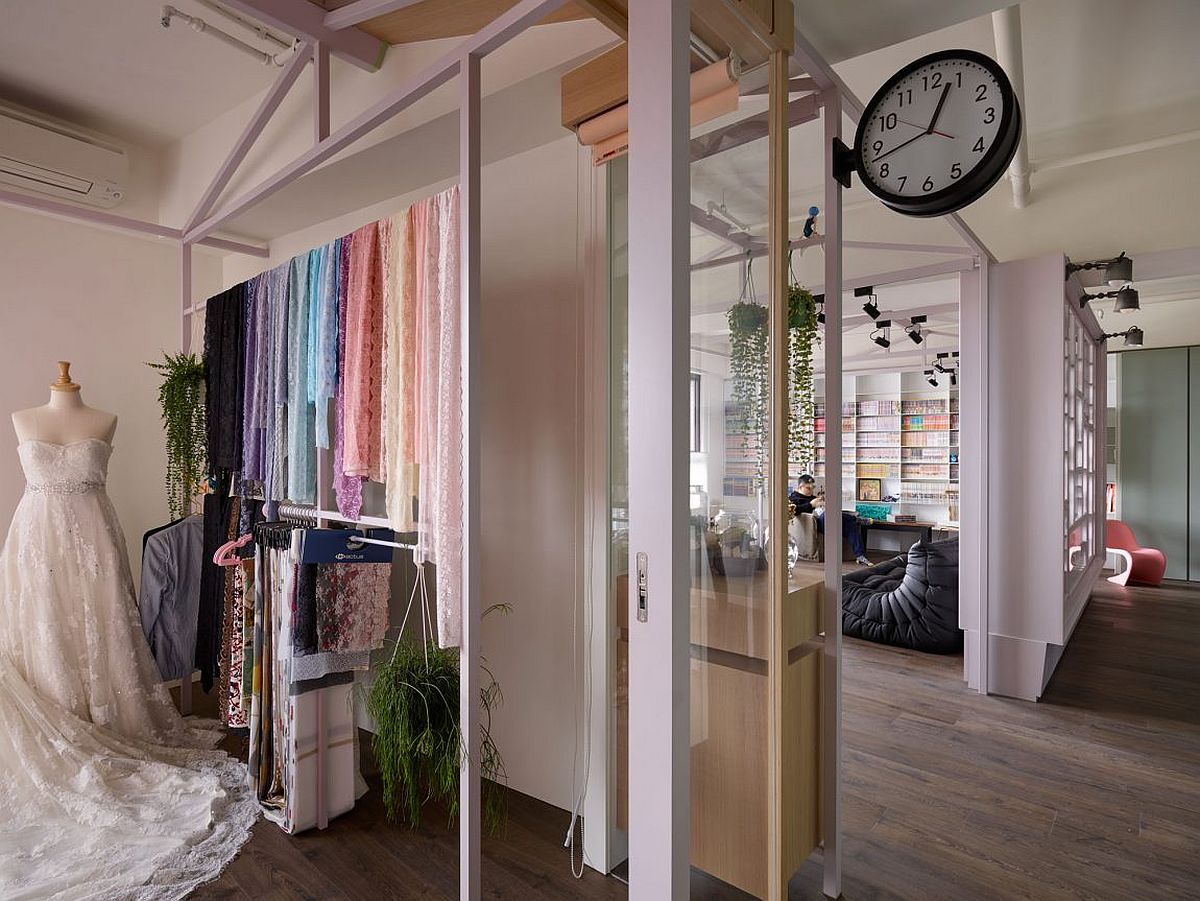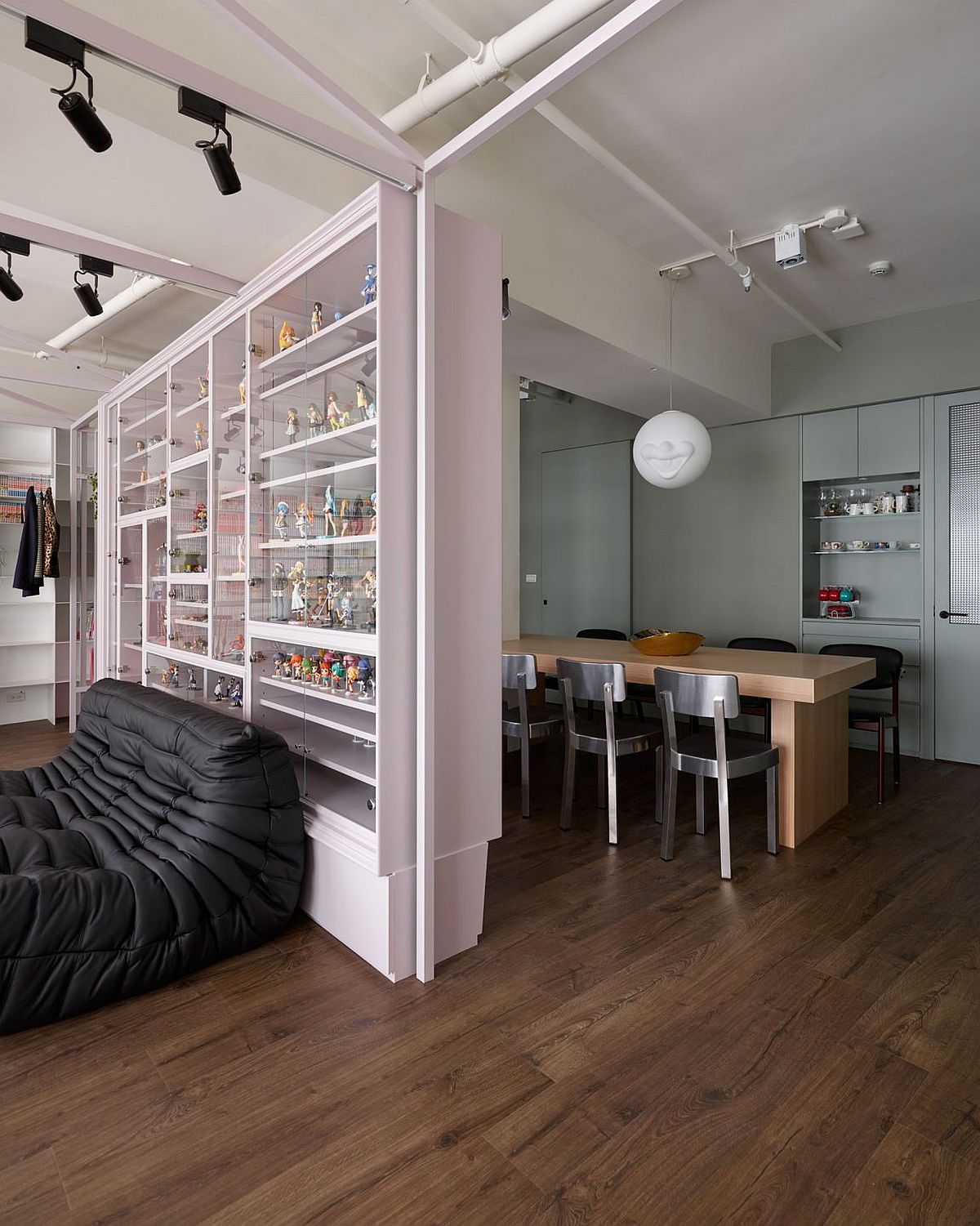 Modern finishes are blended with wooden surfaces and décor is kept understated to ensure that it is the open shelving and decorative pieces that garner the most attention. A neutral color palette and bespoke solutions crafted to meet the specific needs of the homeowner complete a fabulous apartment that is both imaginative and practical. [Photography: Siew Shien Sam – MWphotoinc]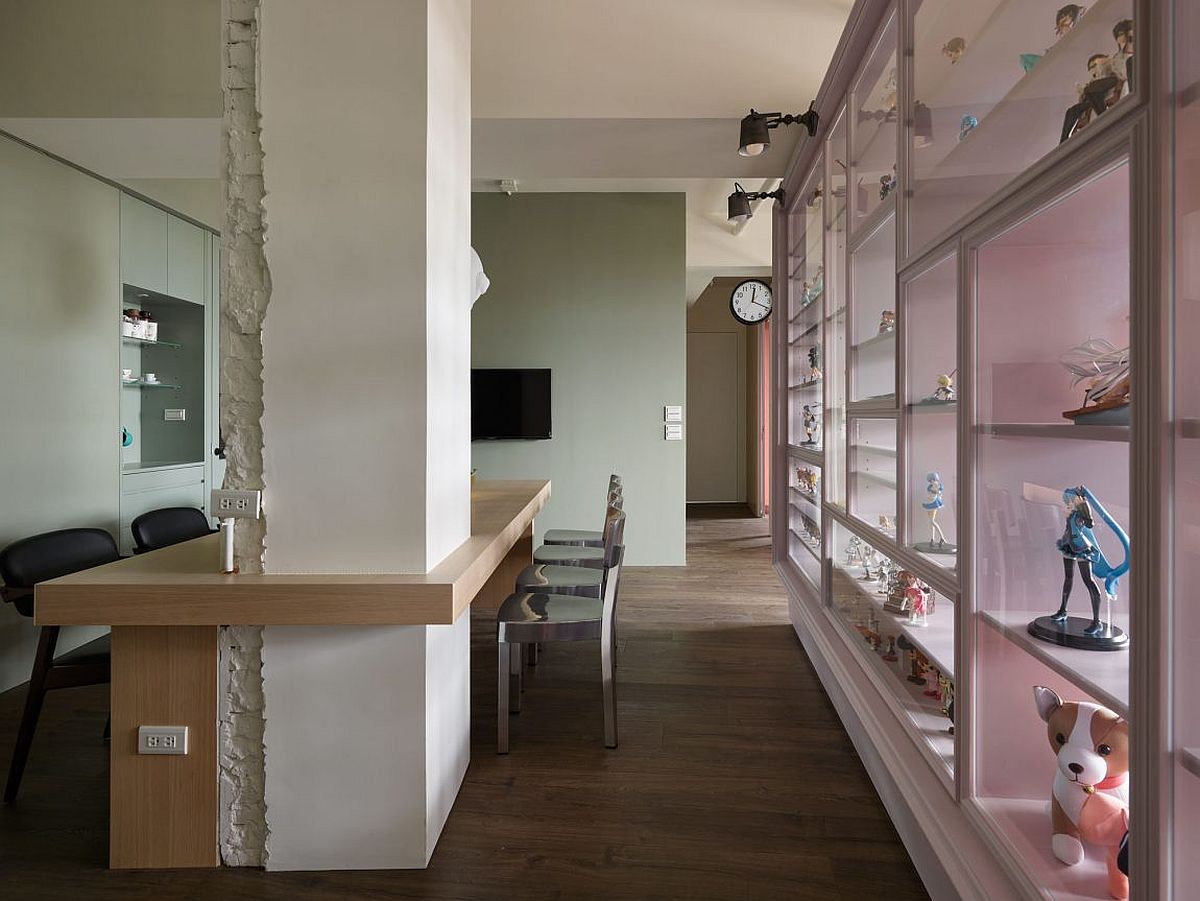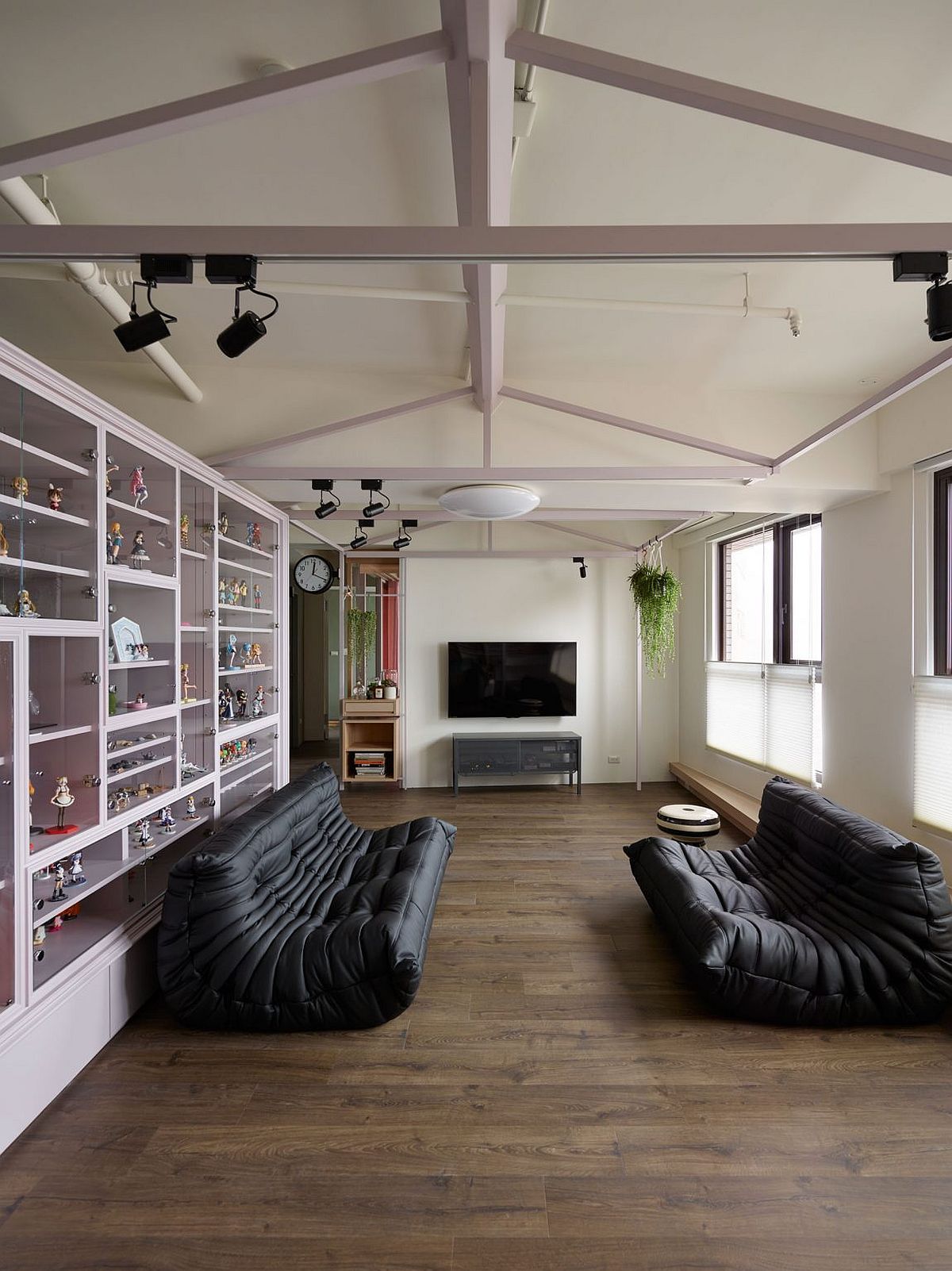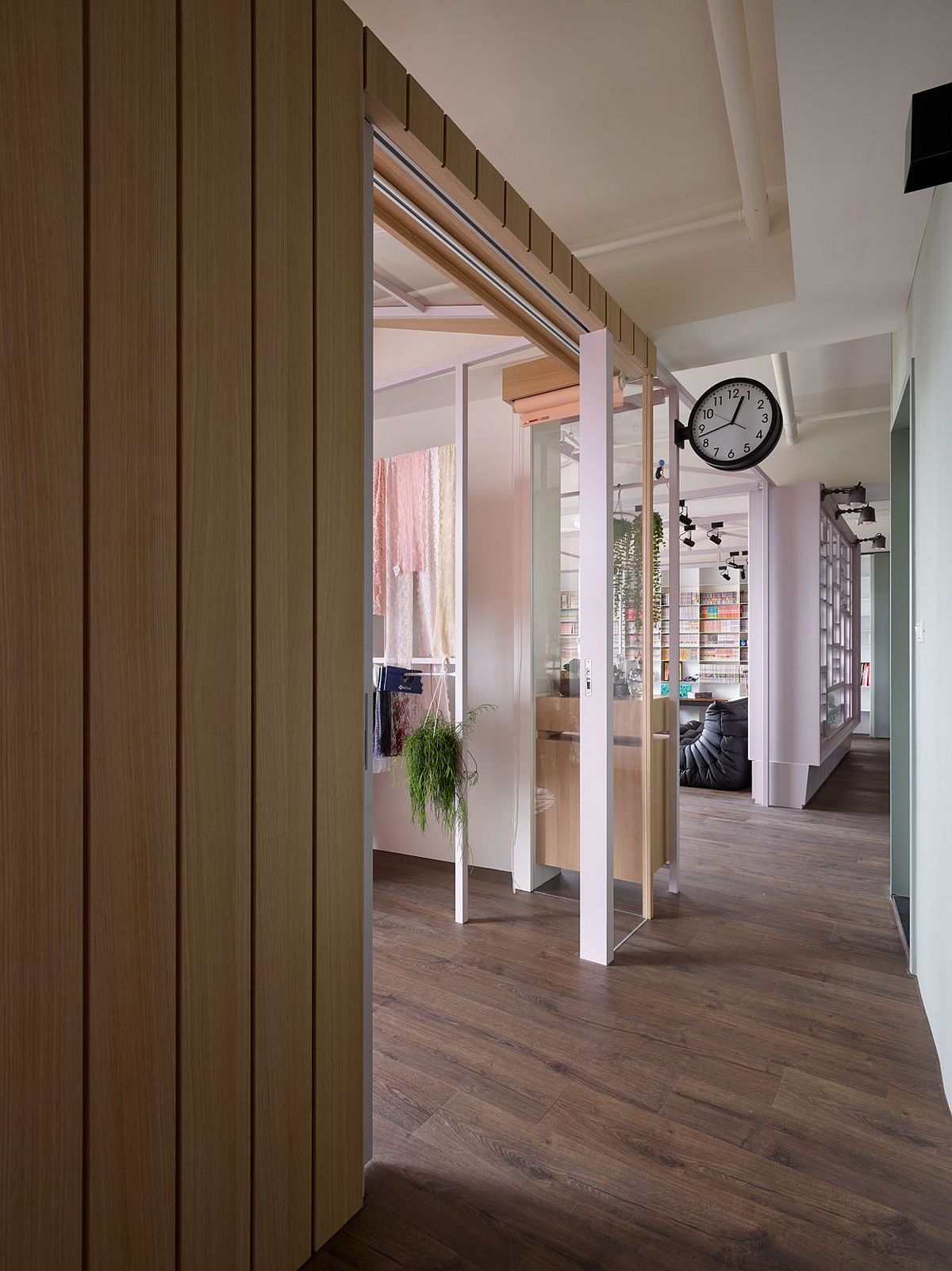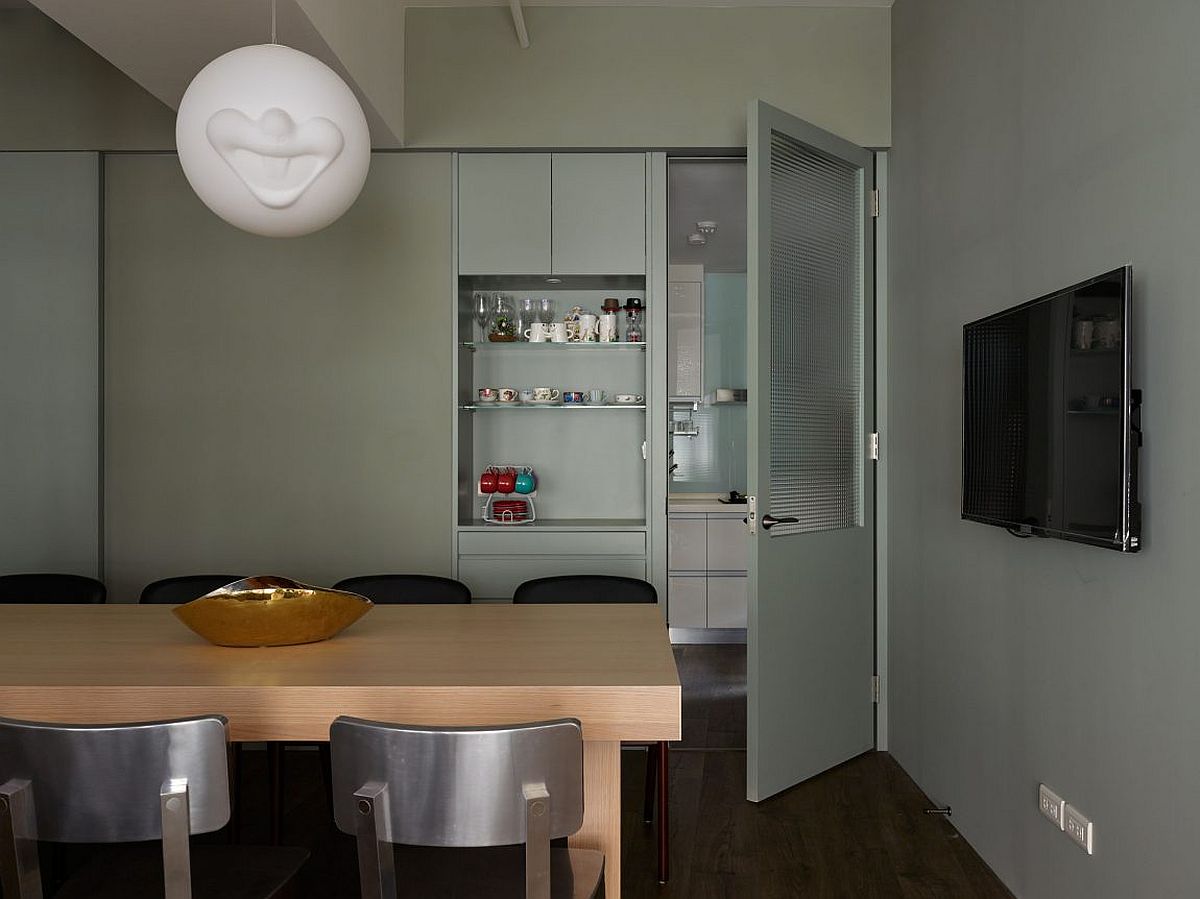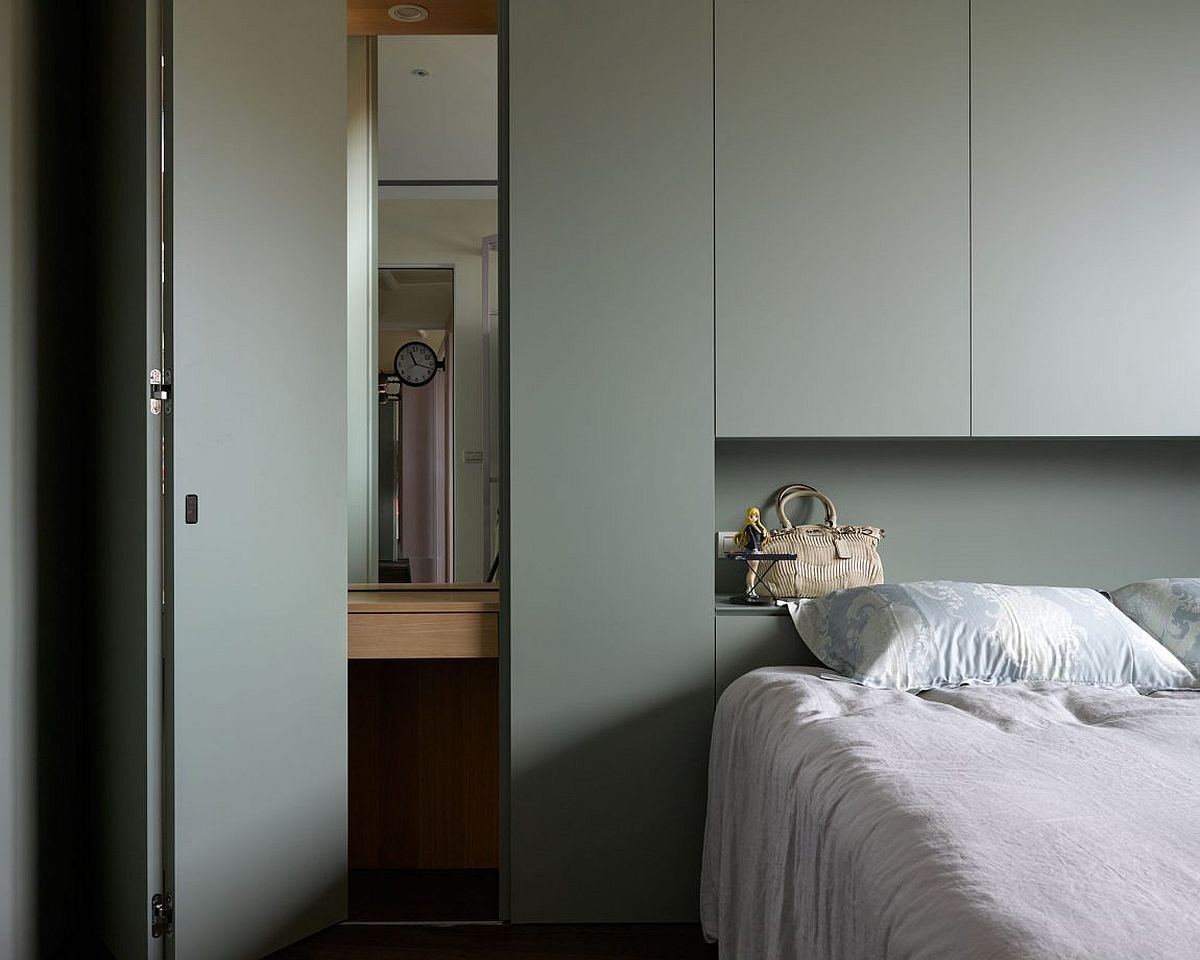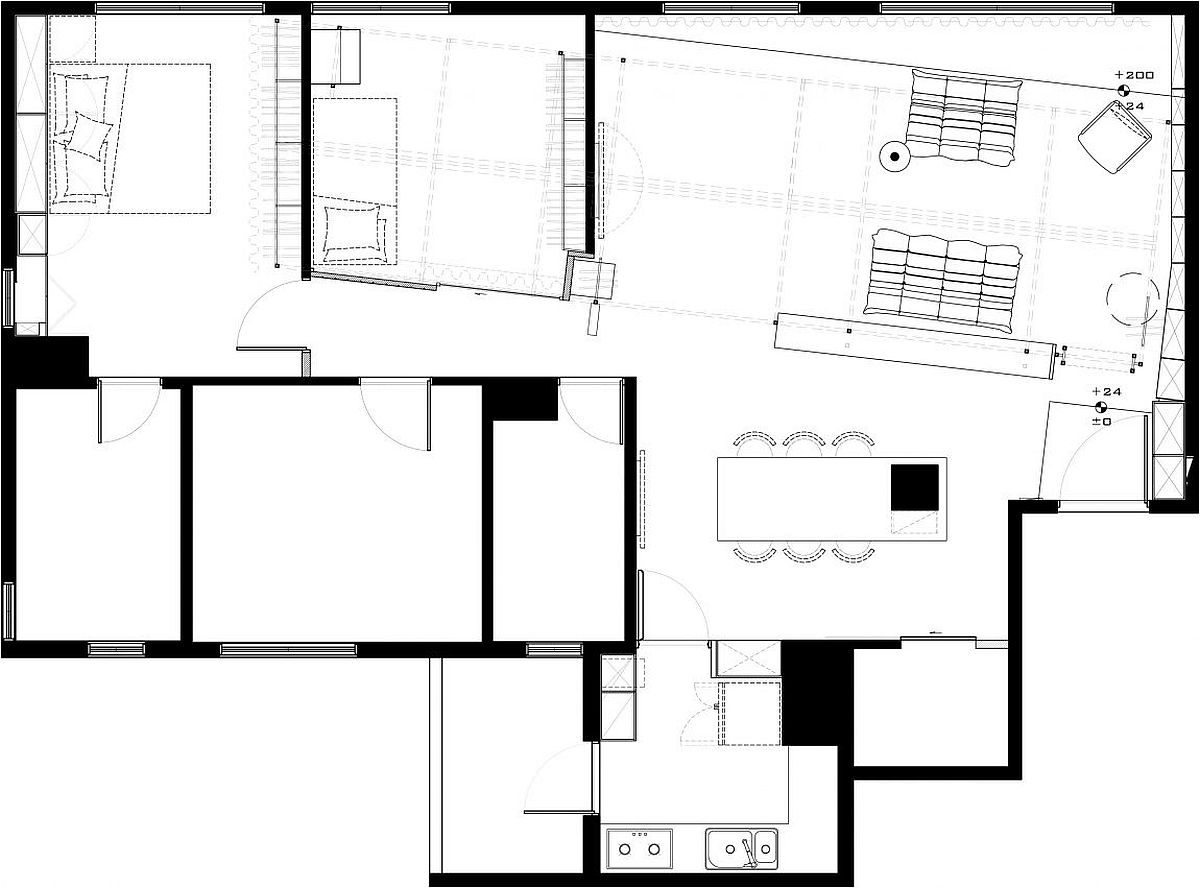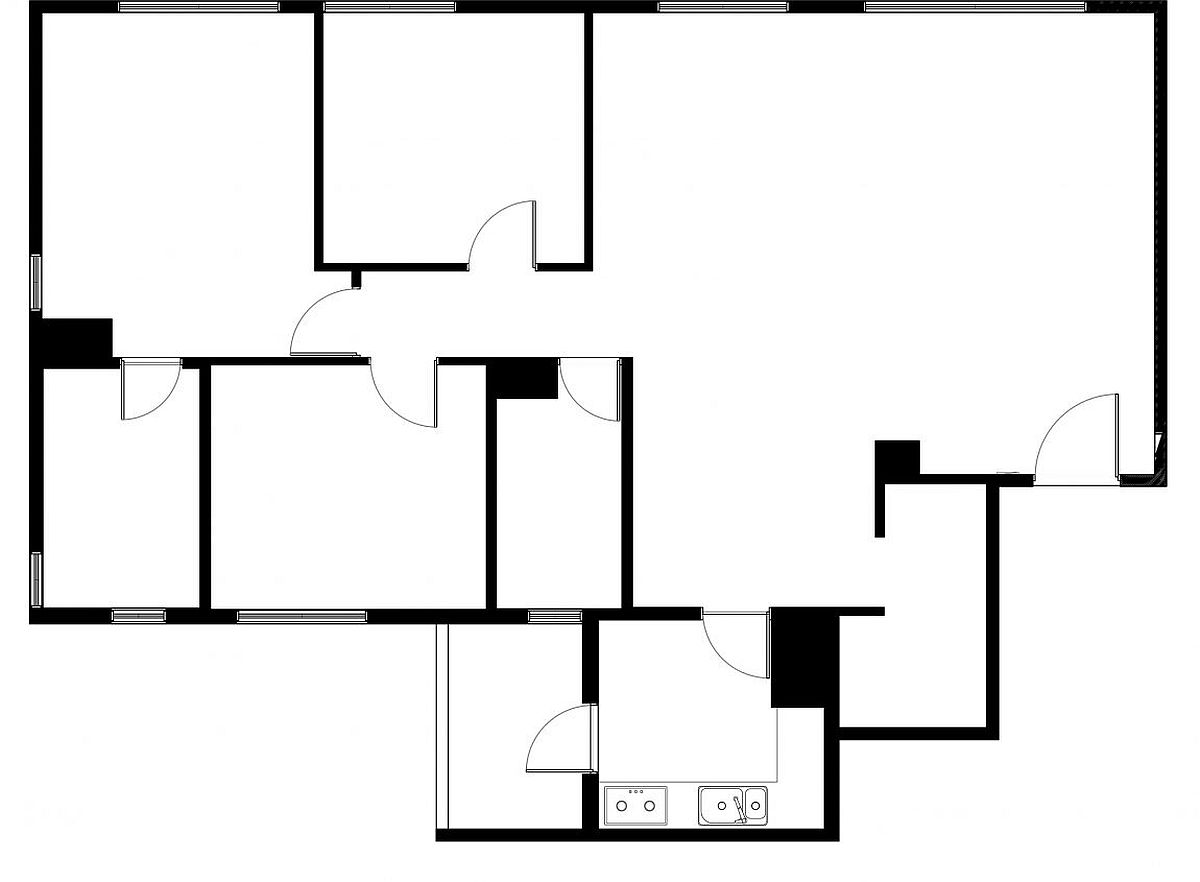 Liked the story? Share it with friends.