Most of us are currently a bit busy not just with our usual work, but because we are busy planning both for Holiday shopping and the vacation that we intend to take as the festivities roll in. Planning a family vacation in the Holiday Season can be a really challenging task and it is hard both on your nerves and your purse strings! This is exactly why we absolutely love the trend of 'staycations' – the idea of turning your own patio, backyard or poolside deck into a vacation spot. In the Holiday season, this is indeed a perfect way to spend more time with friends and family while avoiding overpriced and congested flights, costly hotels and never-ending rush. And a pool house is the ideal spot for an unforgettable staycation!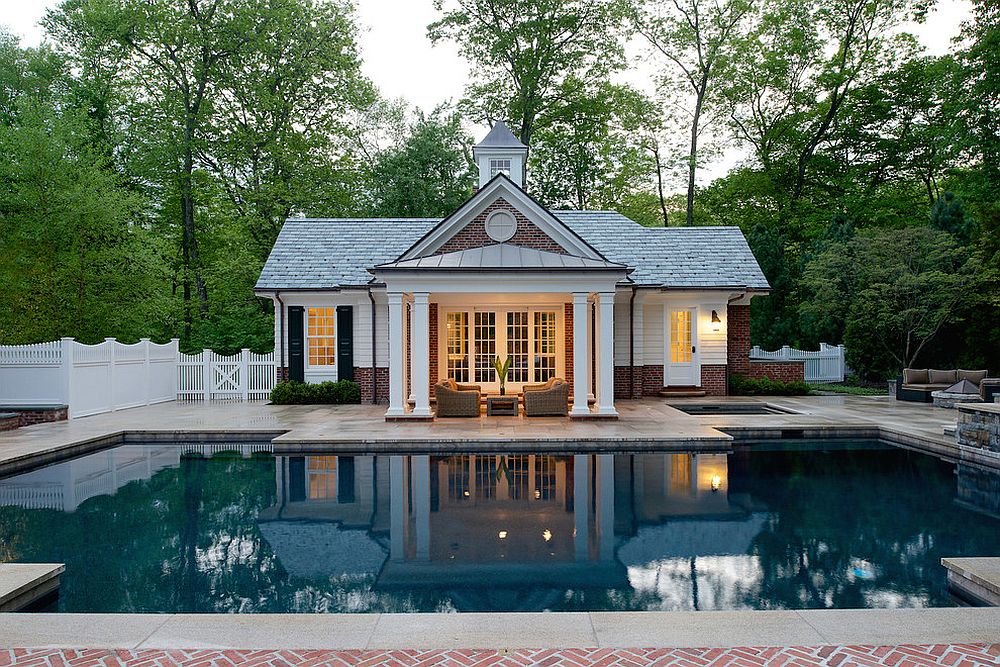 That is right; a perfect pool house can offer you everything that a luxurious holiday does and can do so without burning a hole in your pocket. Yes, you might not get to experience drastically new sights and sounds. But that is balanced by the fact that your time in the holiday season would be far more relaxing and you can get to see all your friends and family with ease. So, we decided to showcase of the best modern pool houses around – those that offer much more than the mere basic shower area and a space for two. Maybe you will be inspired to plan for one in your own backyard as well!
Working Out the Style
Just because your house itself is contemporary in style that does not mean your pool house has to follow suit. In fact, we suggest planning for a pool house that has a contrasting style while having a finish similar to that of your main house. This makes spending time in the pool house that extra special and if you opt for styles such as farmhouse, traditional, rustic or tropical, then your stay here might just feel like a charming vacation which takes you away from your daily life. Another great and popular style is Mediterranean – with its white and azure blues, these pool house can bring the aesthetics of the region to your backyard, even if the weather still stays cold.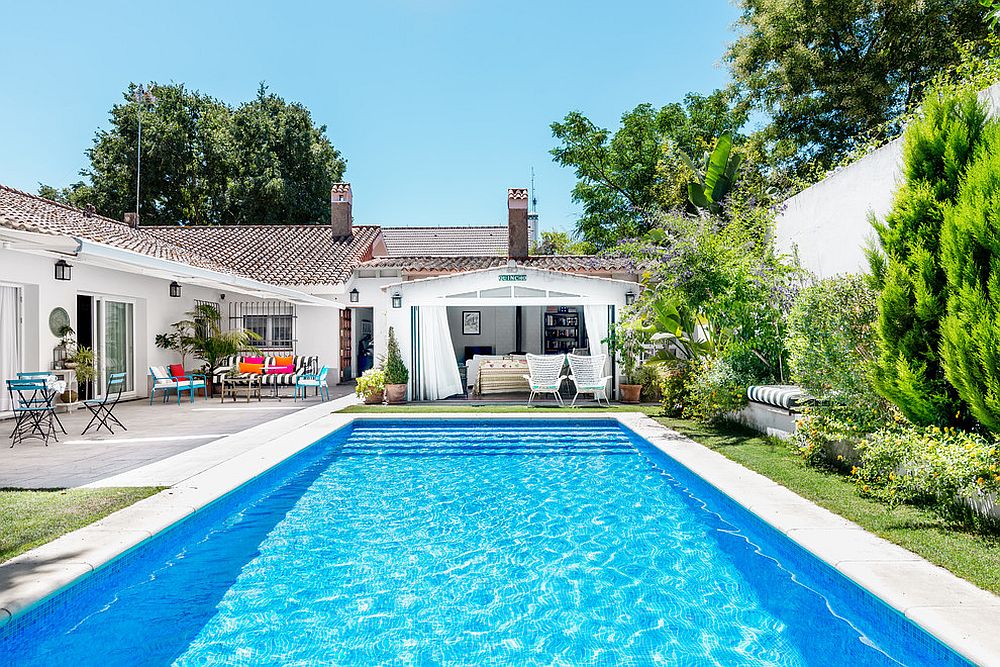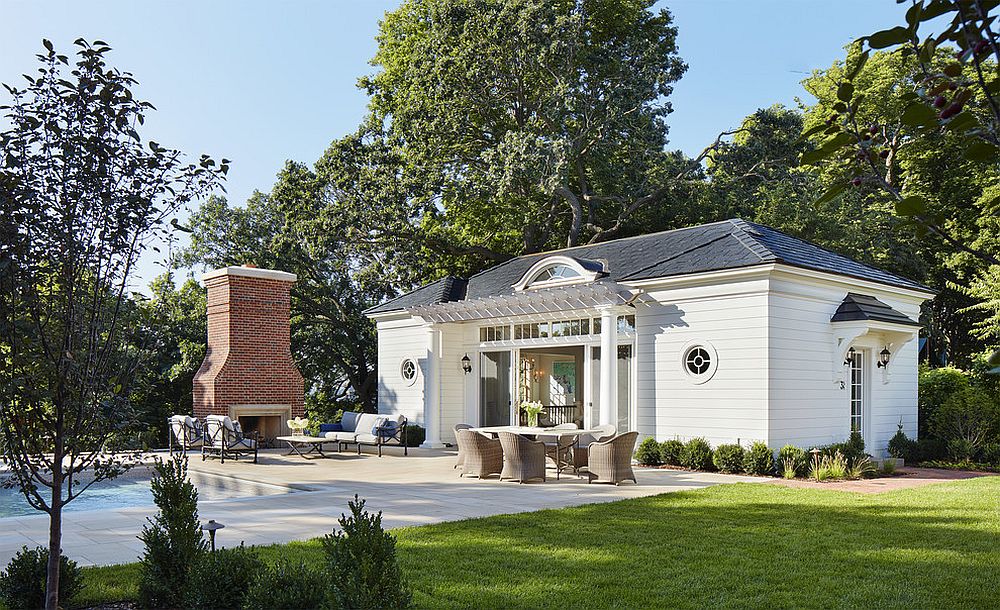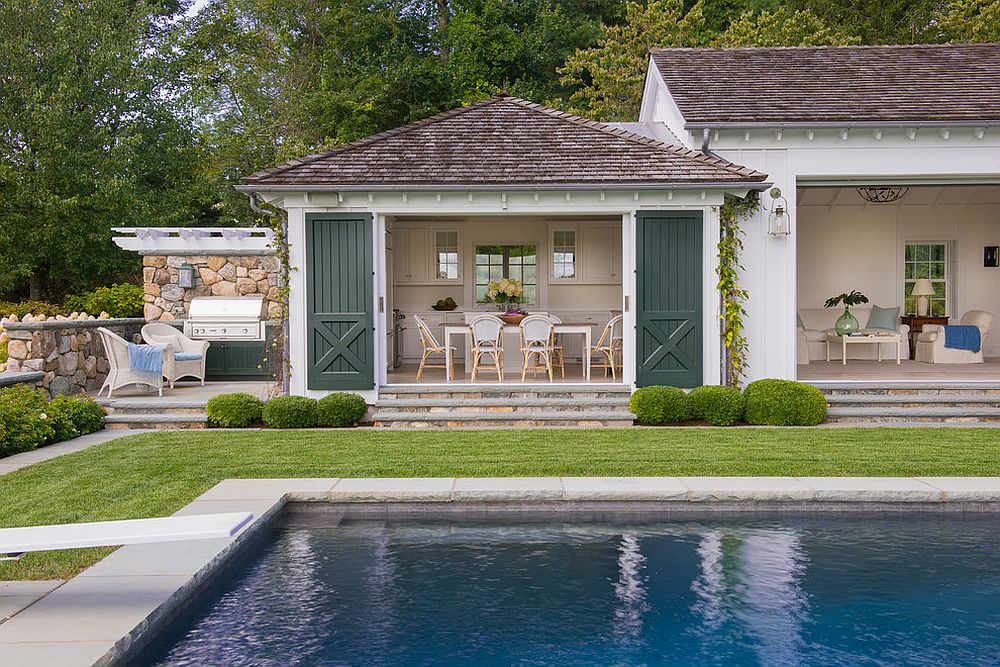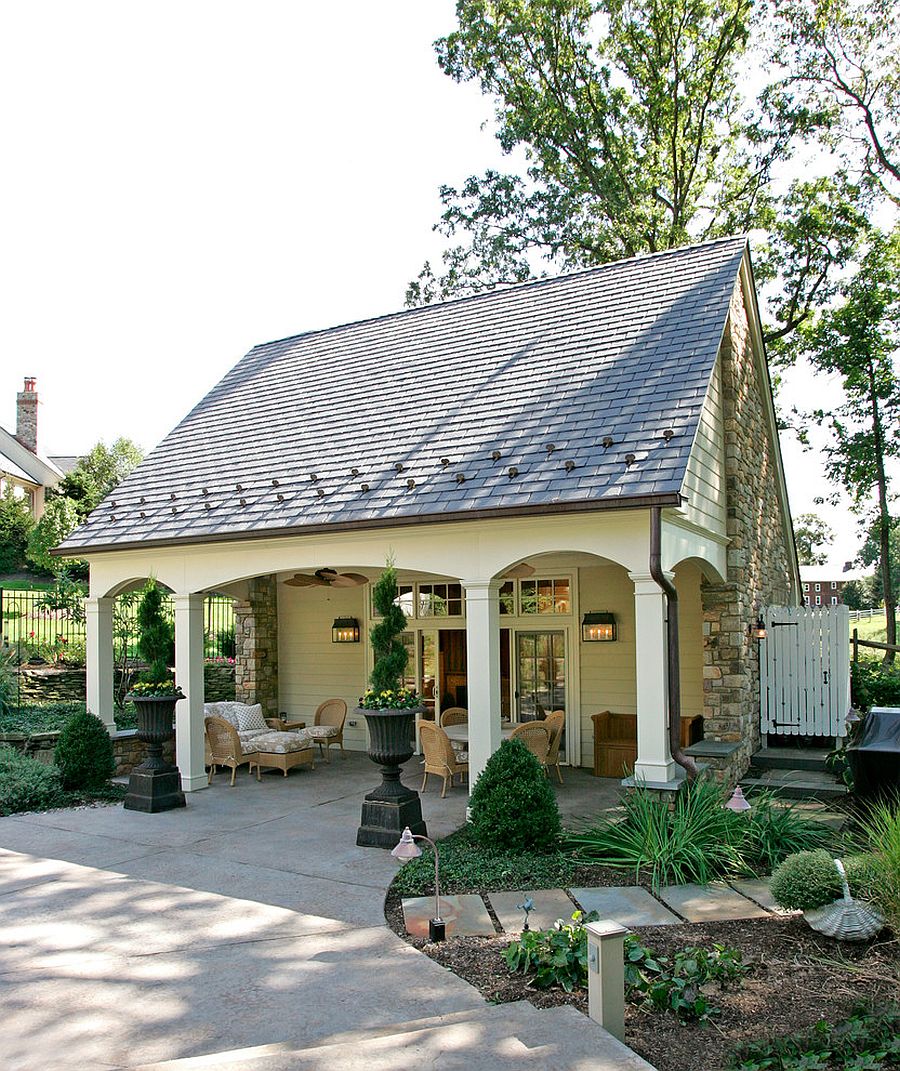 Smart Modern Pool Houses
The modern pool house with an open plan living space, dining area, kitchen and even a small bedroom can function like a home on its own. Sure, not many homeowners want a bedroom in their pool house, but when it comes to staycations, this does come in mighty handy. It is a trend that is on the up and even if the space you can spare for the pool house is limited, adding a Murphy bed to the interior should do the trick. Ease out on decor and unnecessary accessories and keep the space uncomplicated. Rattan and bamboo furniture additions can further accentuate the appeal of a holiday at home while cutting down on maintenance.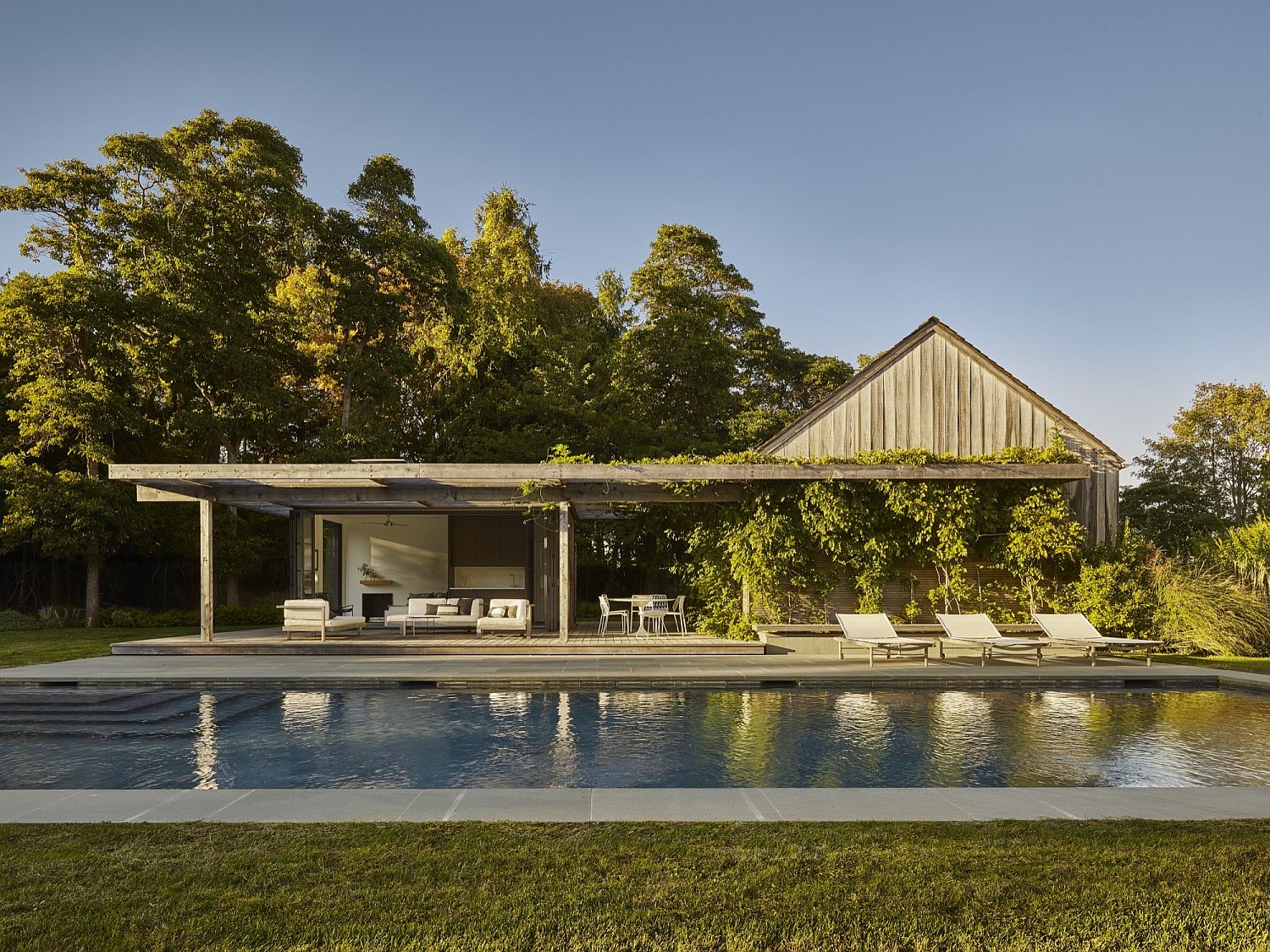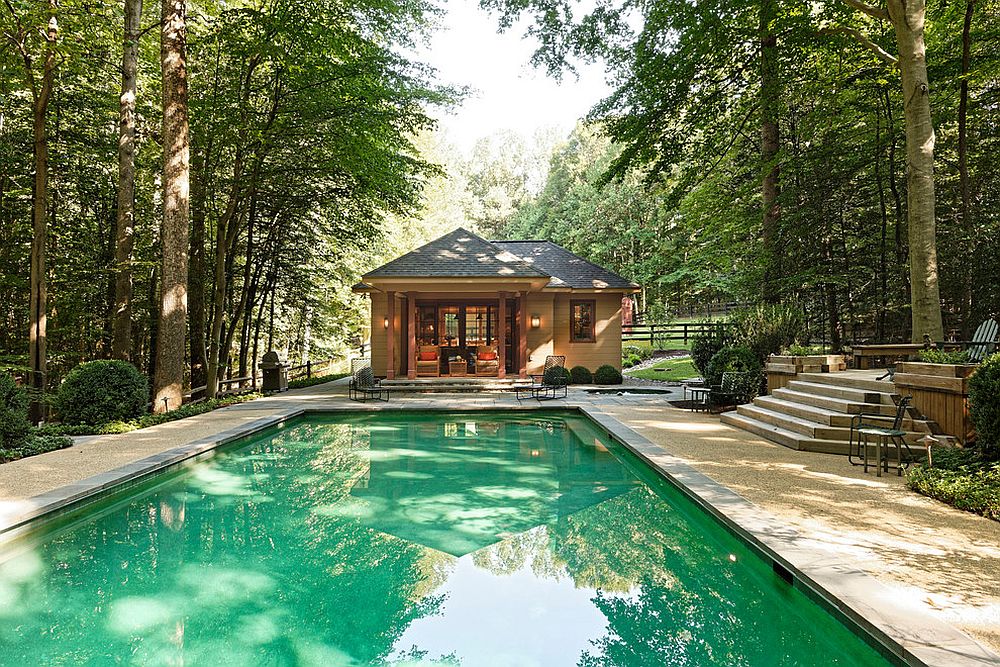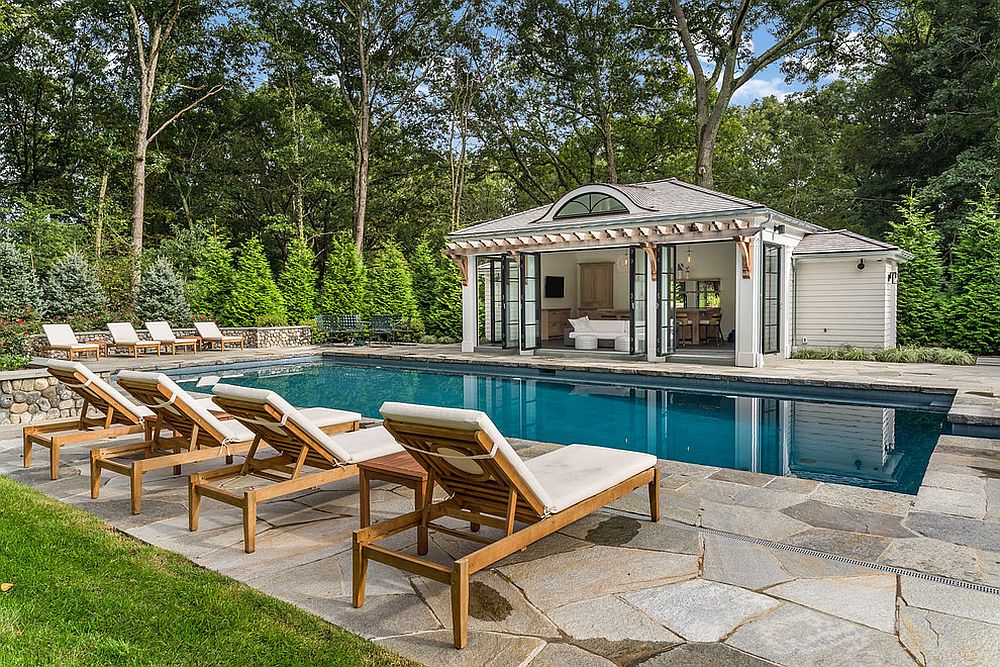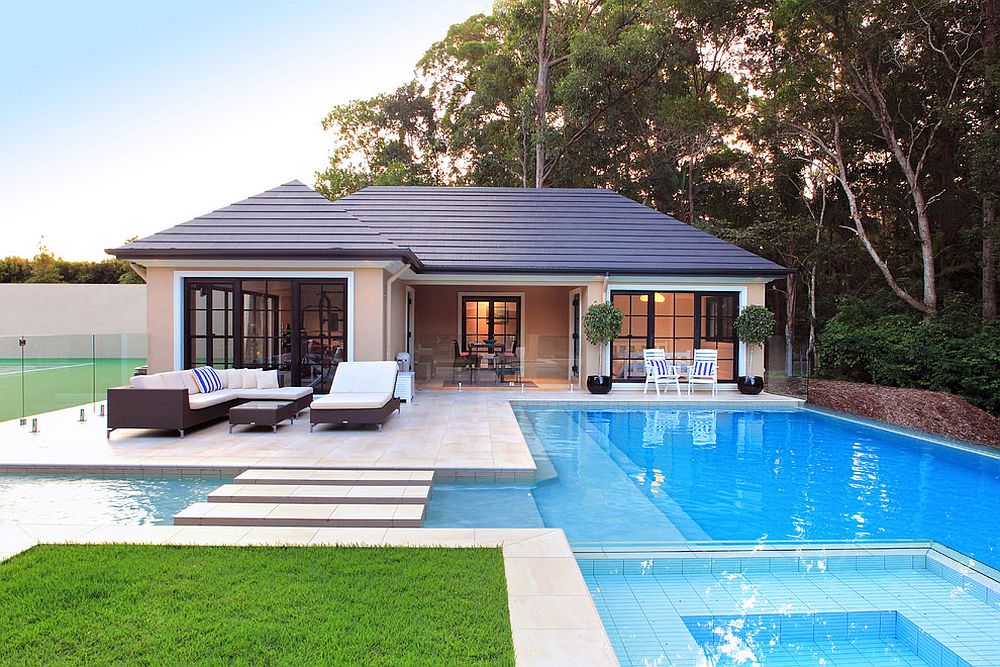 Innovative Designs that Offer Something More!
You can always thing outside the box when it comes to the pool house as it offers more design flexibility than your primary home. Green roofed pool houses powered by solar energy are a popular choice among the eco-conscious, while pool houses with indoor pool and skylights allow you to take a dip pretty much any day of the year without freezing over. Contemporary design innovations have opened up a whole new world of possibilities, making pool houses a reality even in the tiniest of backyards.