Life feels relaxing and even a touch sophisticated at this beautiful Aussie house where the interior seamlessly extends into the deck outside! Designed for a family who love connectivity with nature and privacy, the OCM House sits on a spacious and leafy 500 square meter lot. Yet, it is cleverly placed at the rear of this green setting and the 97 square meter house itself feels modest, cozy and modern. On the outside, it is dark FC sheets that shape the beautiful façade while the interior is clad in plywood. The contrast is absolutely brilliant and also feels a touch Scandinavian in its minimal appeal.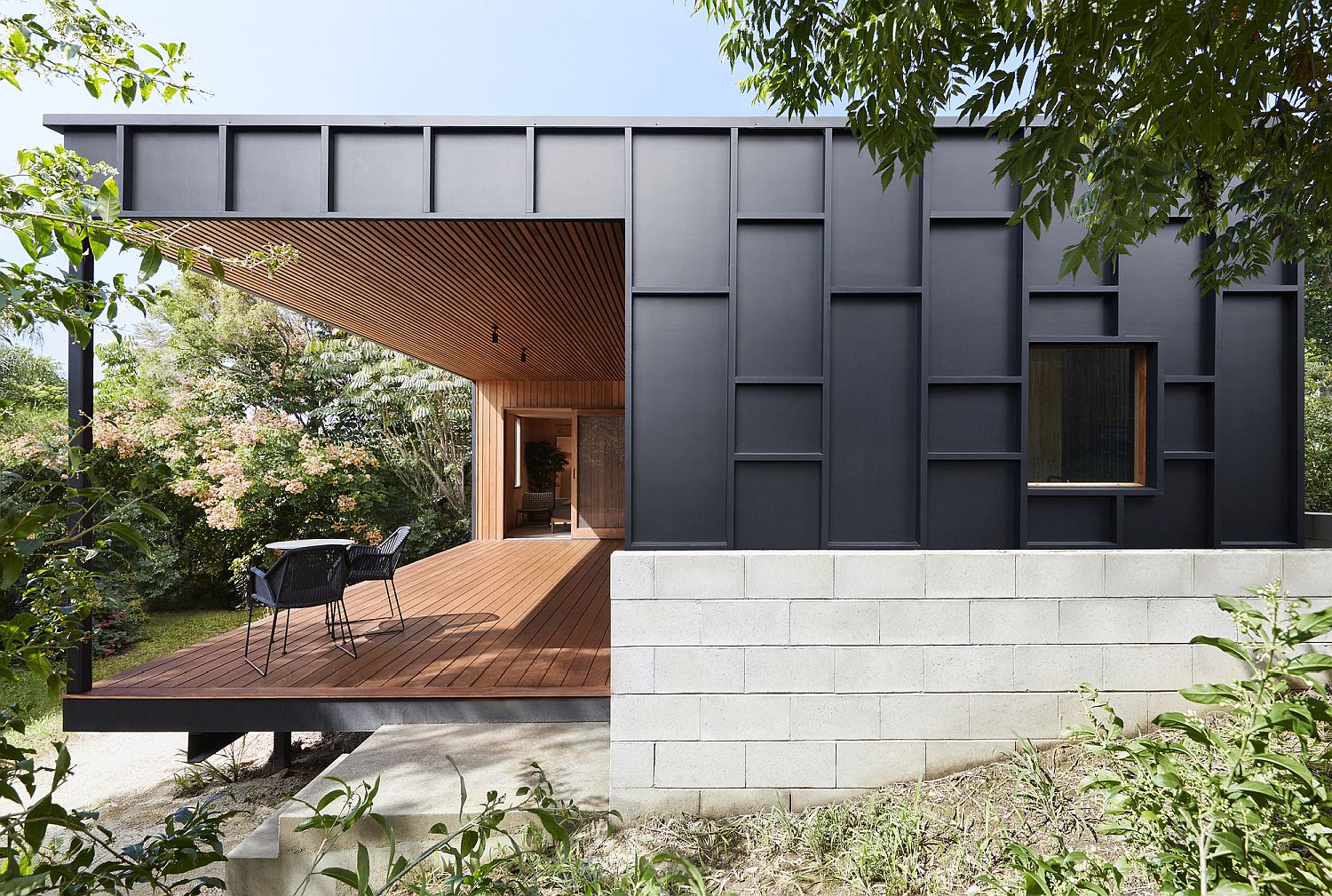 Crafted by Studio Jackson Scott, there is no lack of natural light inside the house with the generous wooden deck and the living room becoming one when doors open up. This extends the social area of the family and allows them to take in the many sights and sounds outside. The presence of vertical mullions that cover the black FC sheets adds a sense of drama of the overall design. It is the living room that feels open and generous while the three bedrooms and bathrooms offer complete privacy.
RELATED: Exposed Concrete Meets The Warmth Of Natural Wood At Toro Canyon Residence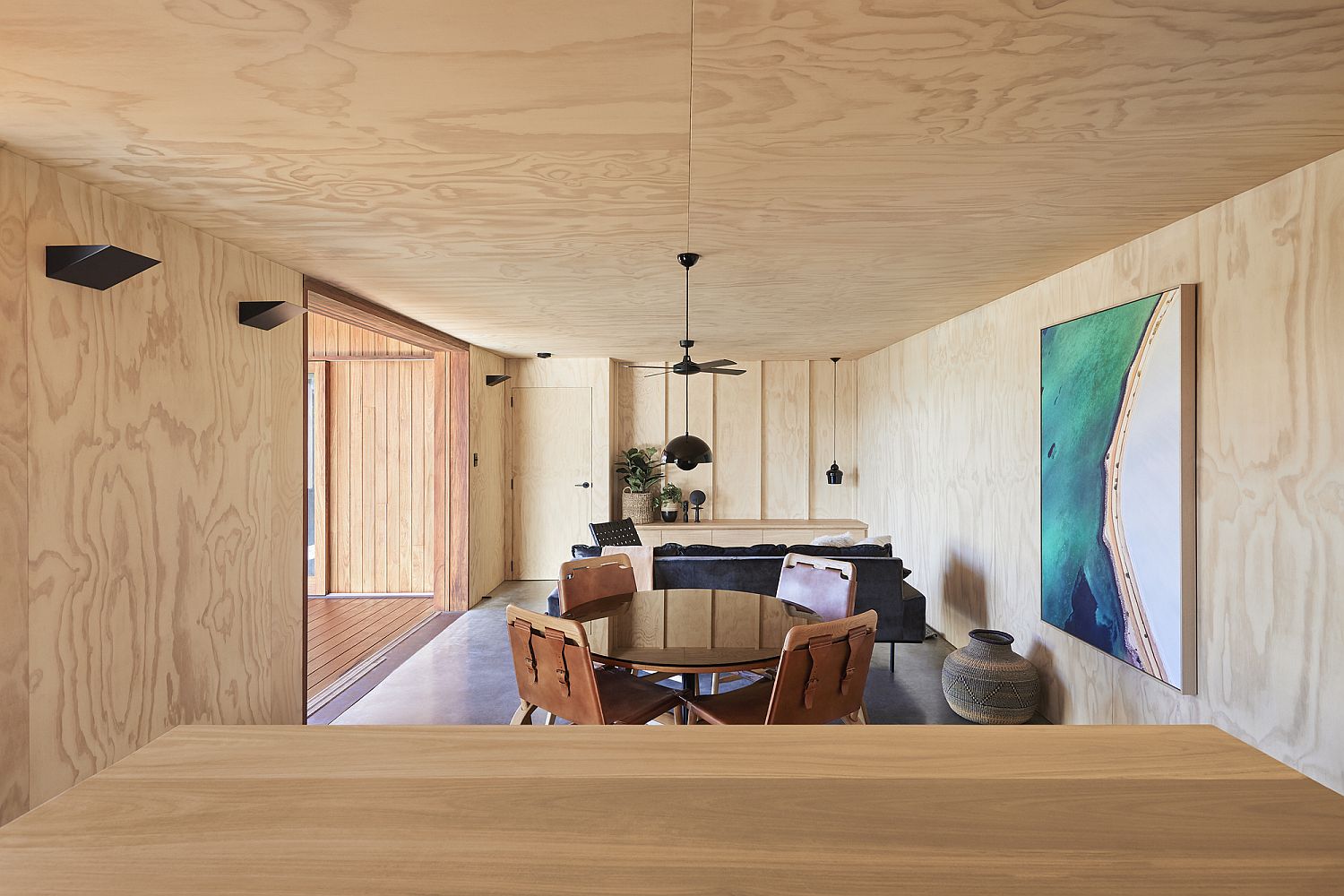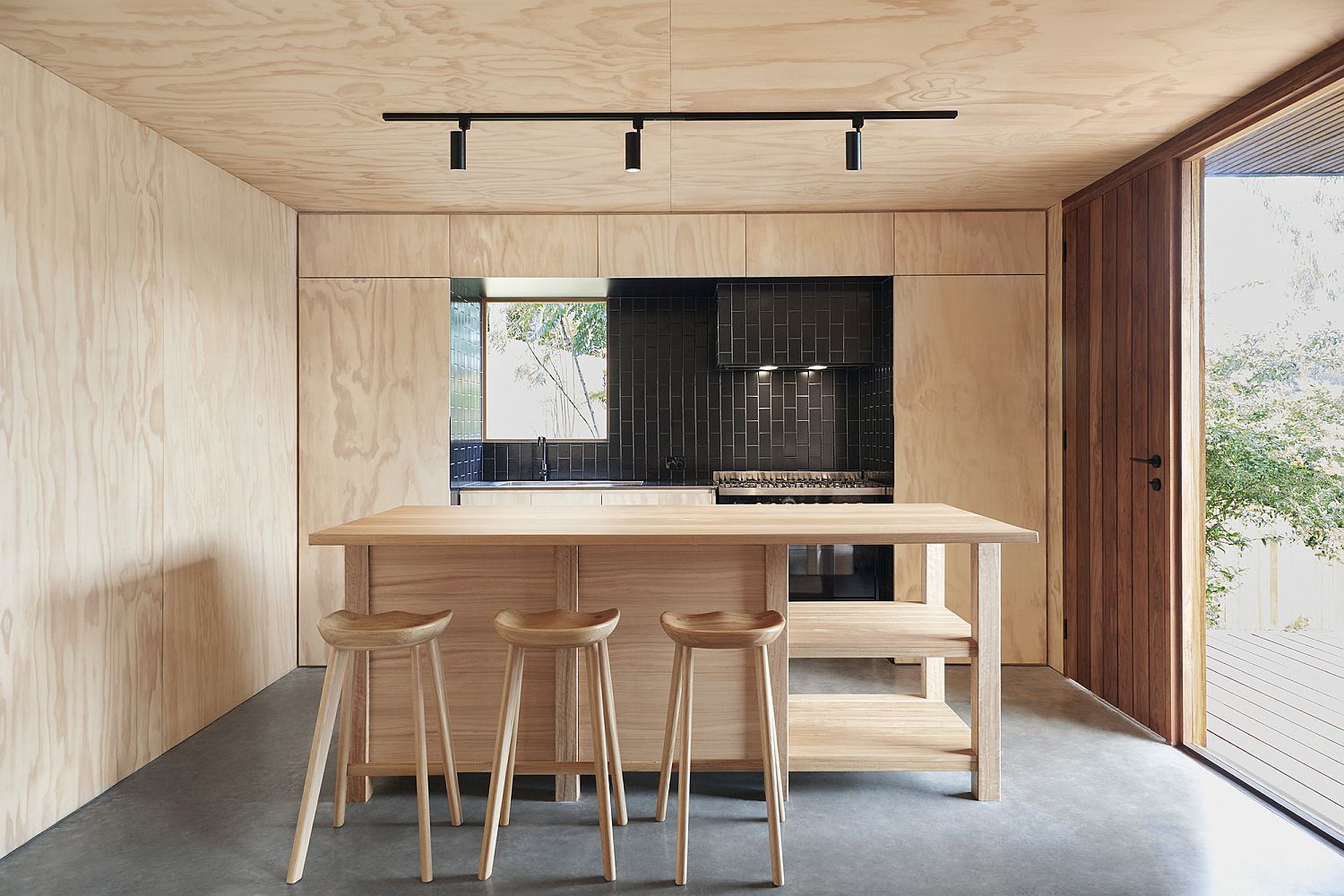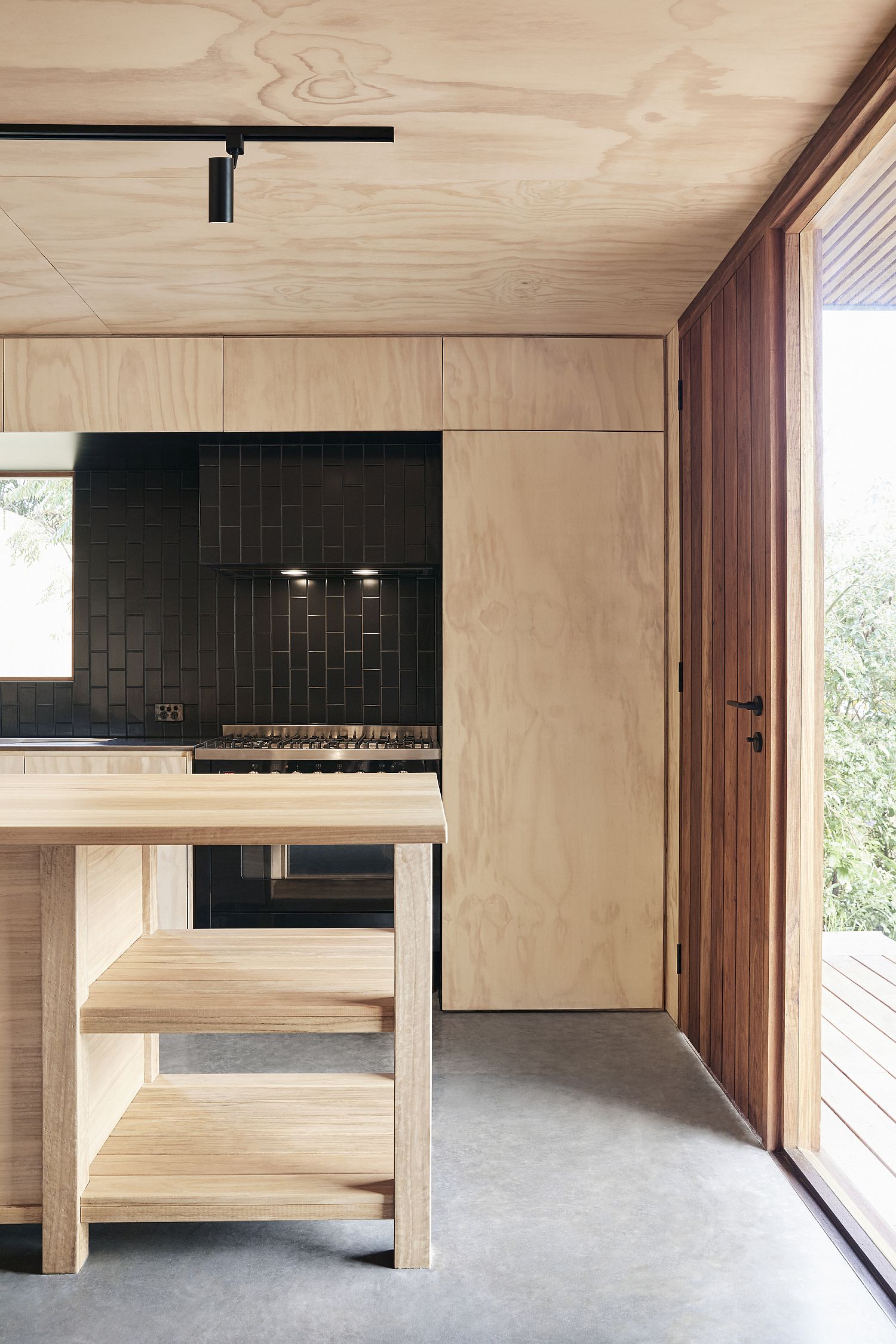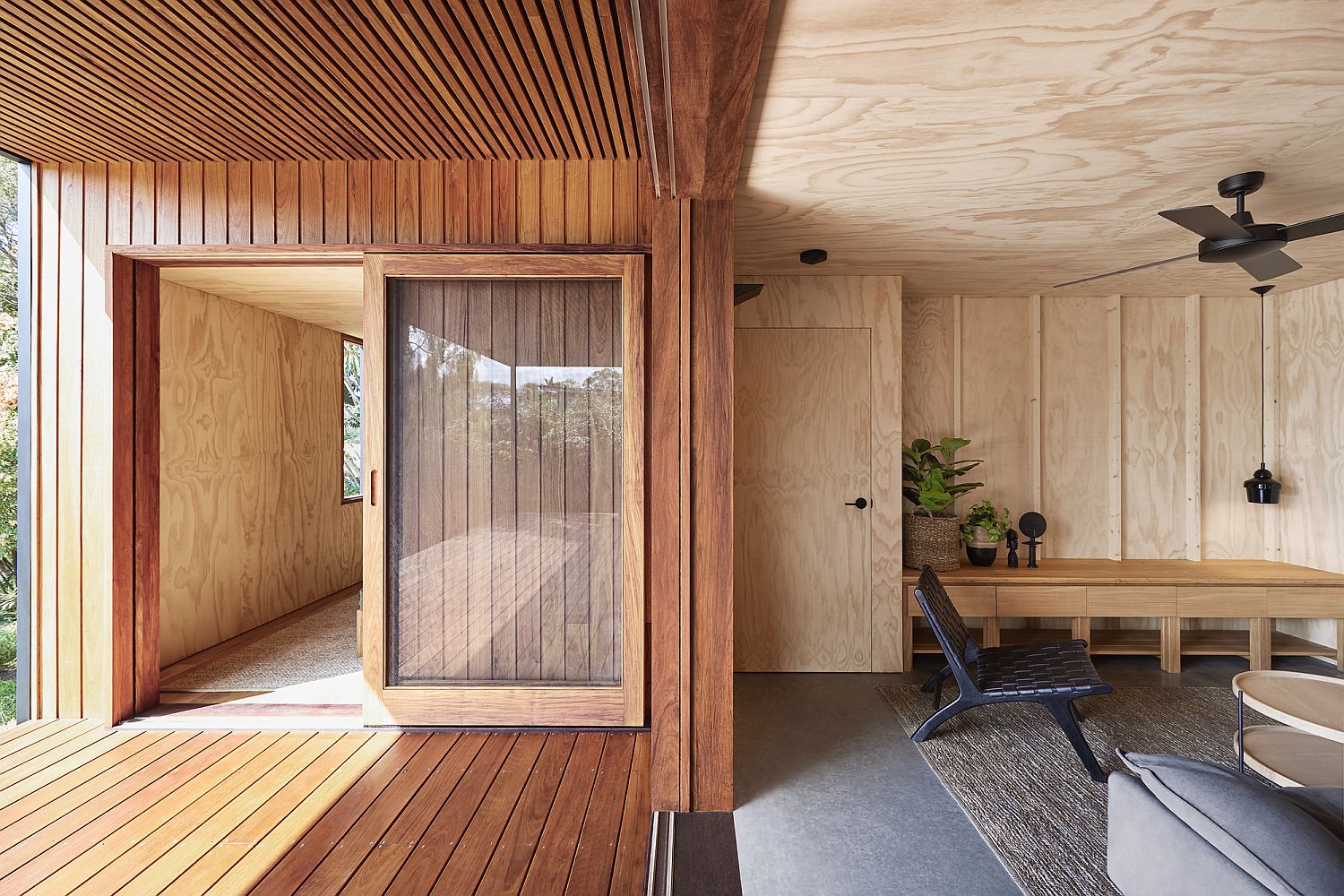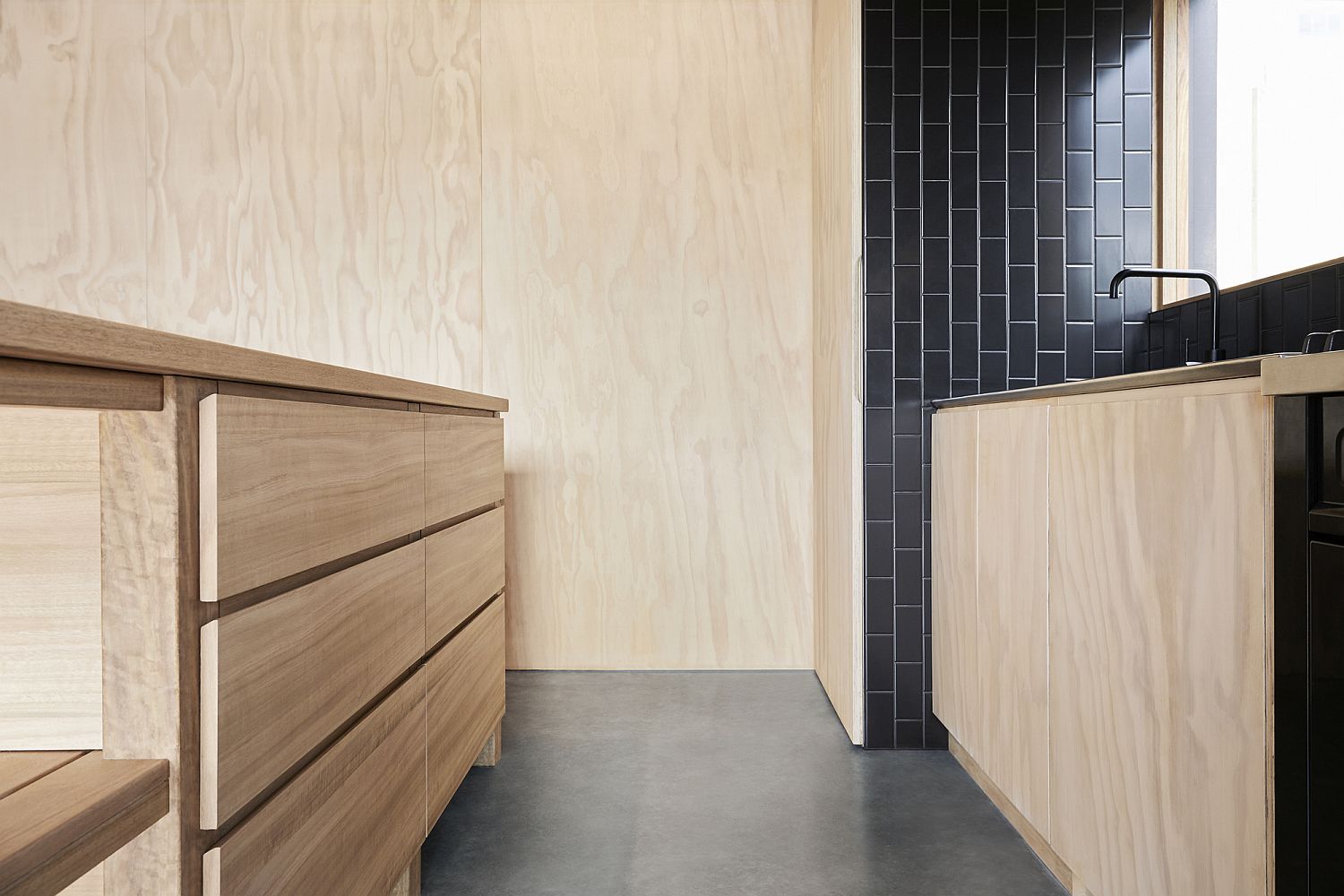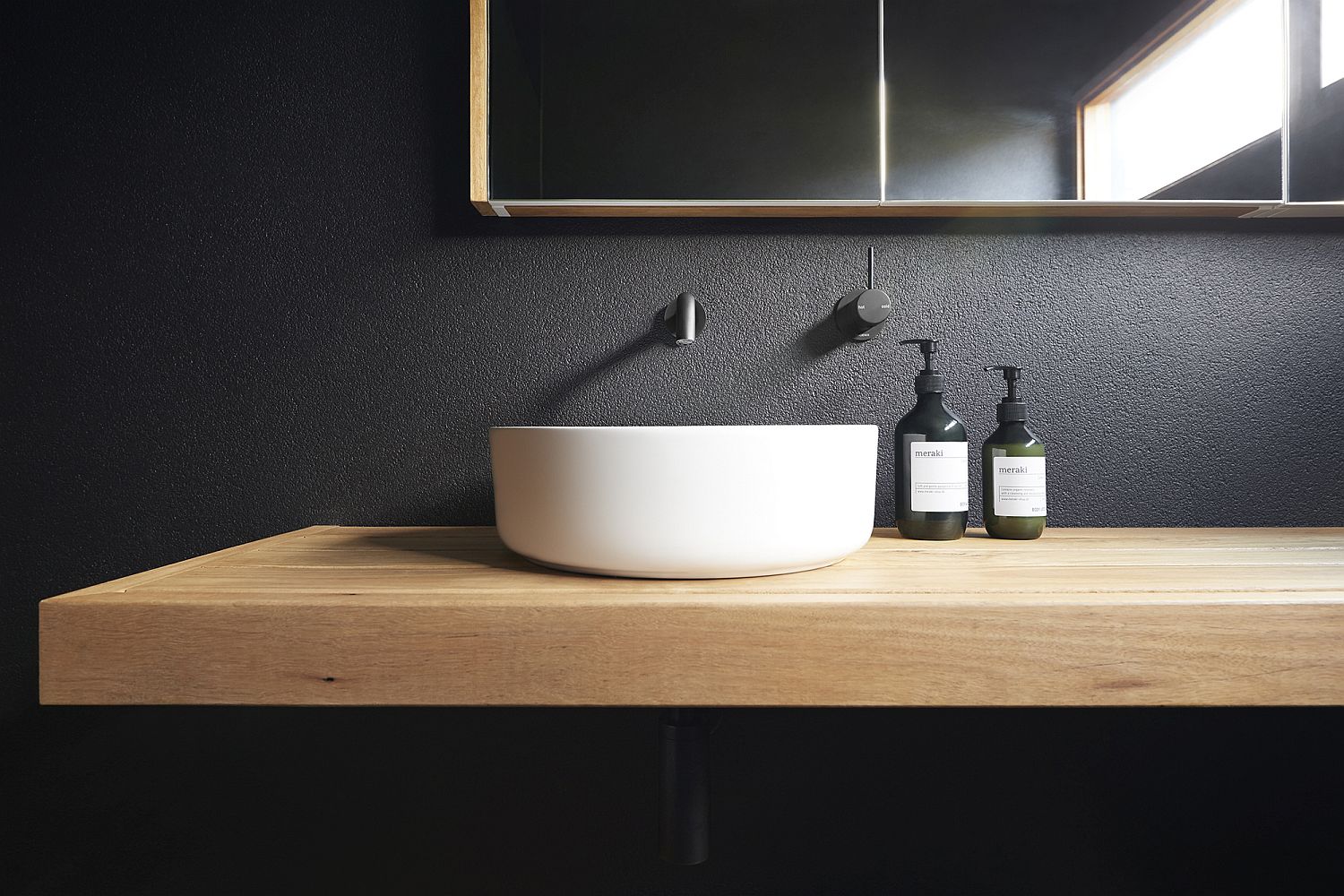 Another interesting feature that feels understated and disappears into the backdrop is the concrete floors used in every room. A splash of black in the kitchen with the use of tiles and an even darker backdrop for the minimal bathrooms go on to put the final touches on this cost-effective and gorgeous residence.[Photography: Ryan Jellyman]
RELATED: Dark and Minimal: Contemporary Norwegian Cabins with Wooden Warmth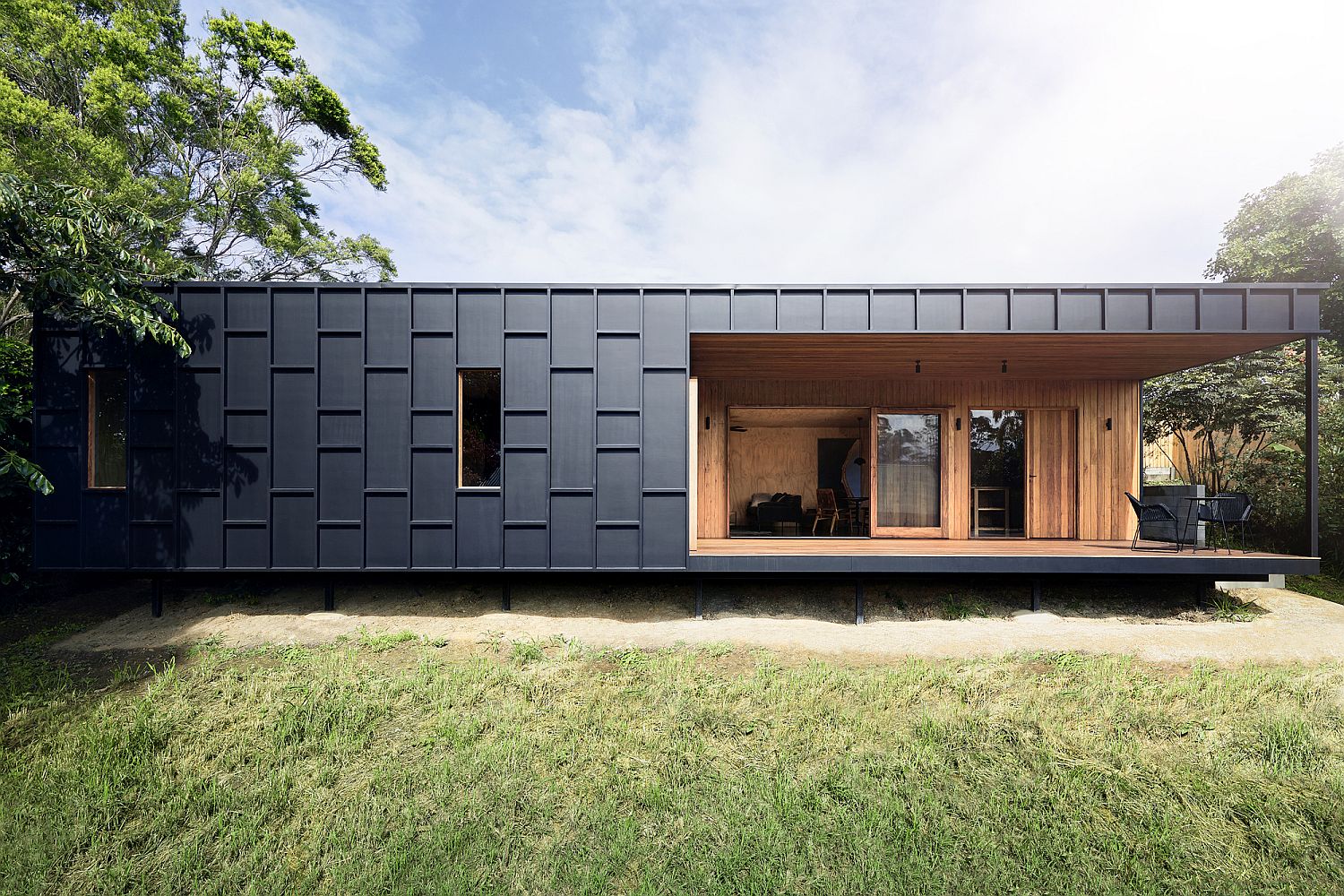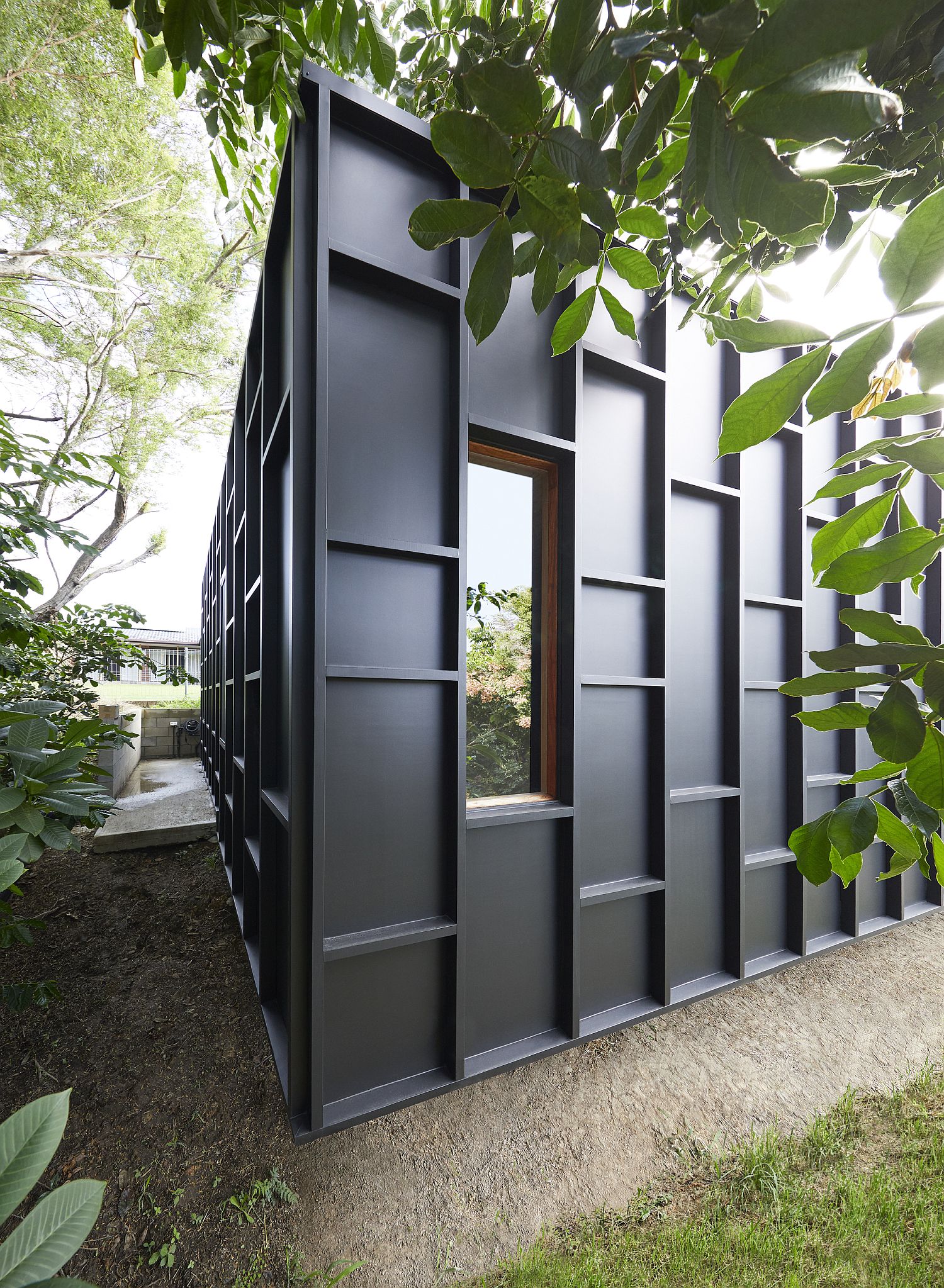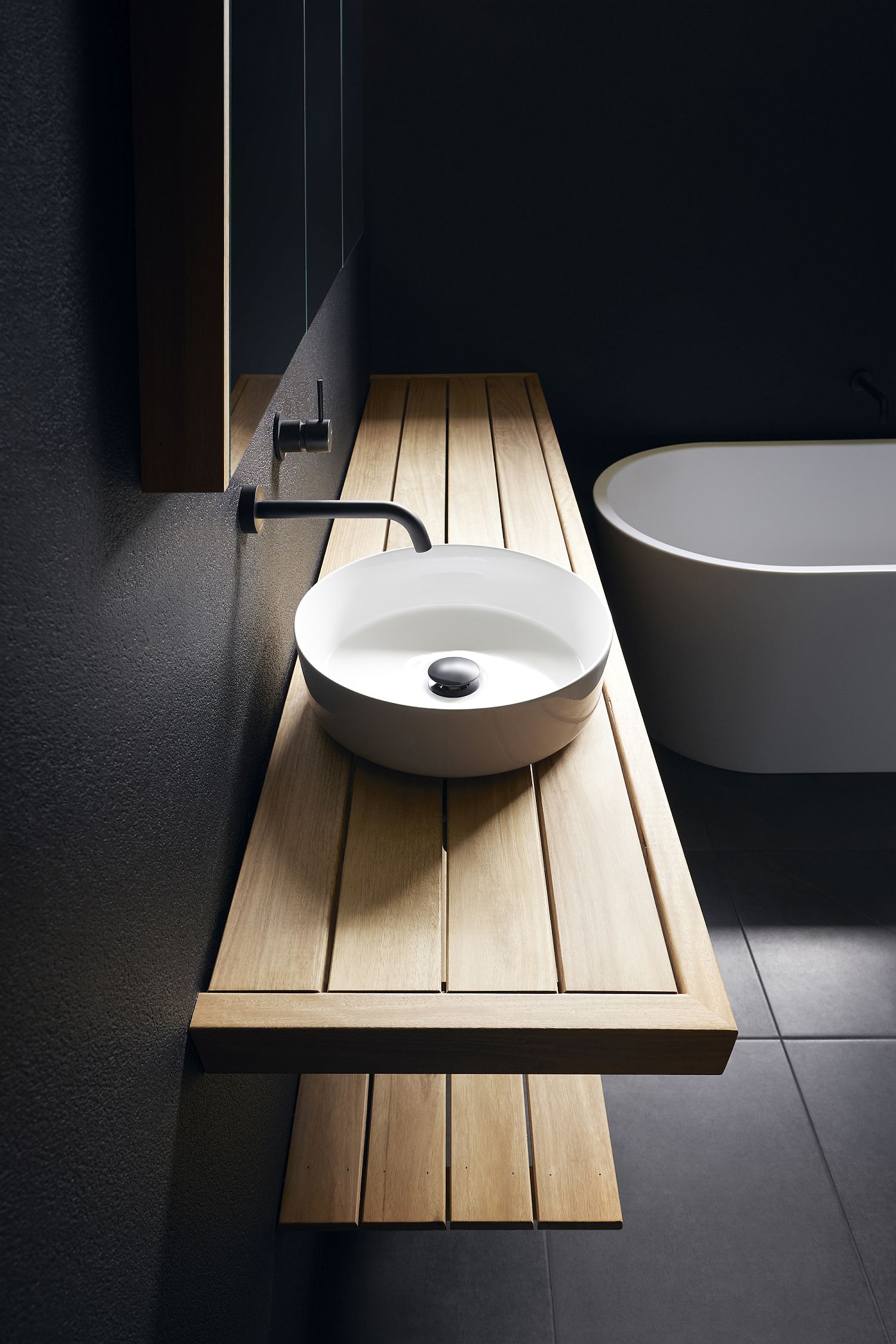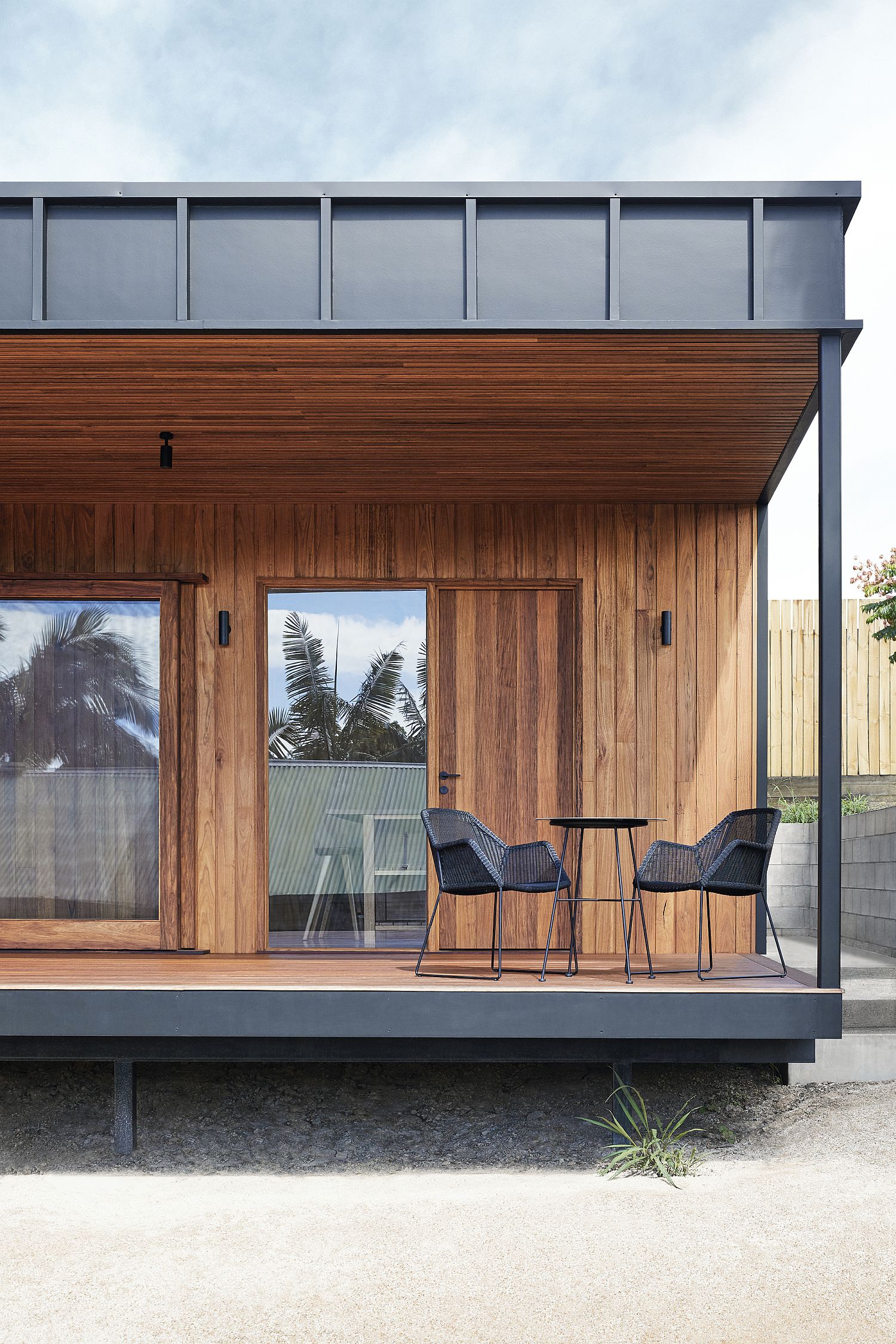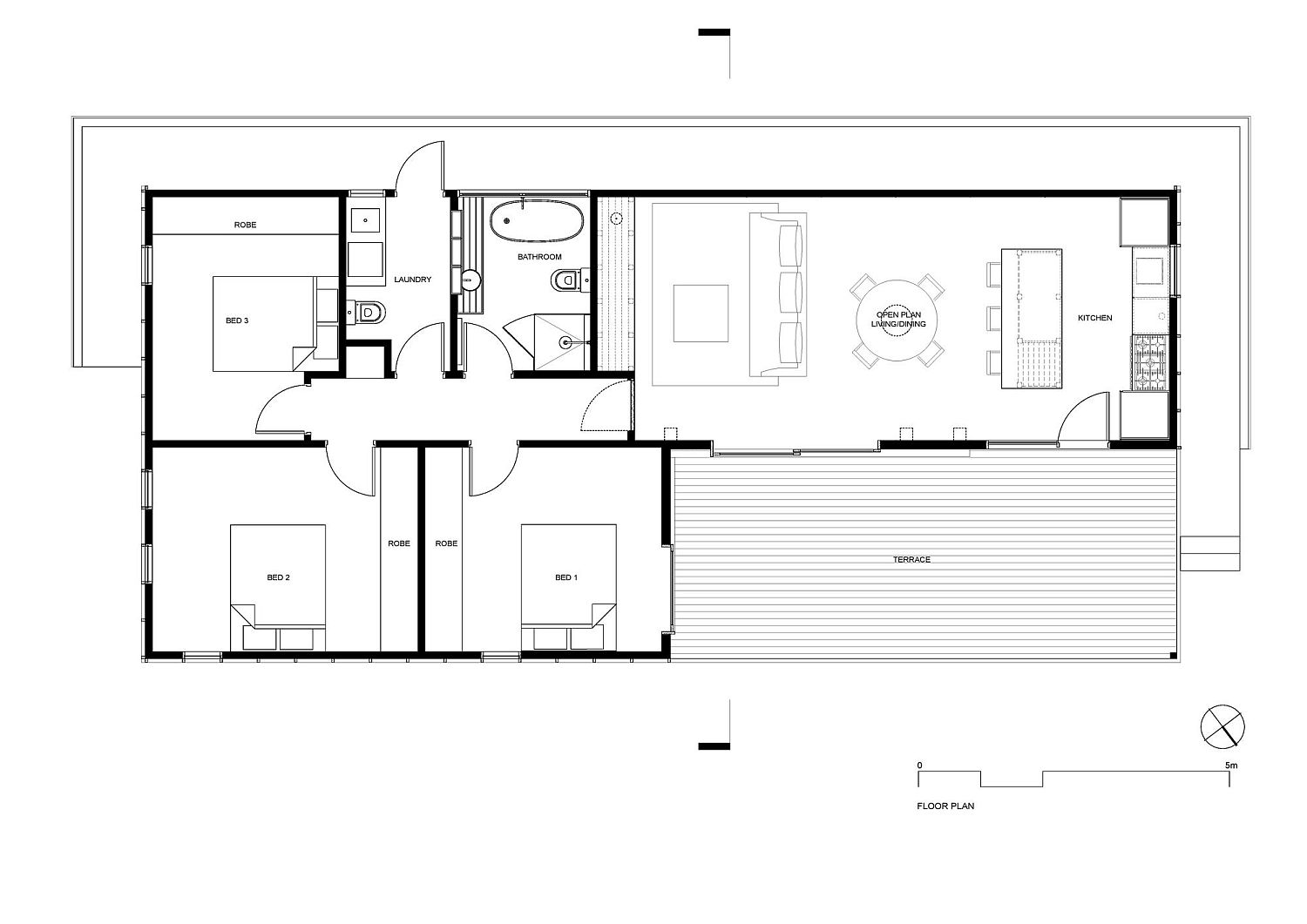 Liked the story? Share it with friends.