Elegant neutral colors like white, gray and cream are all too common in the bathroom while brighter hues like blue and yellow are also becoming more of a norm in the last few years. Beyond the most basic colors that we generally turn to, orange is probably the only hue that has become equally popular in modern bathrooms over the last decade. But today we are taking a look at a color that is often misunderstood, easily stereotyped and generally relegated to the girls' bedroom – Pink. If you love pink, then there is no reason why it cannot be used in every other room of the house. Of course, how you use pink in the bedroom is much different from what pink kitchens or living spaces demand. Similarly, pink bathrooms require a unique decorating approach as well.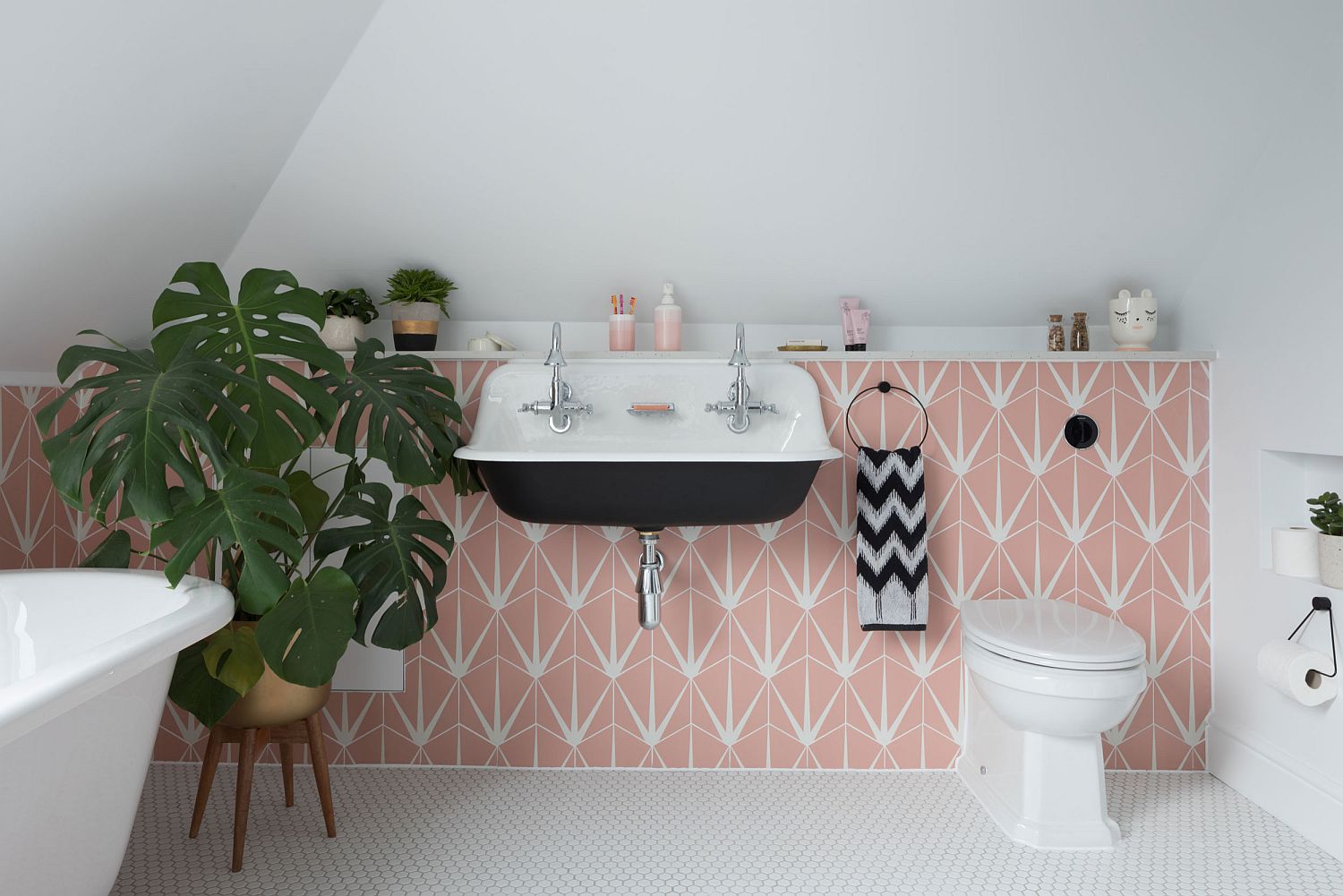 Modern bathrooms in pink are not always feminine in their appeal and you can combine the color with other bright hues to create a space that is cheerful, unique and beautiful. Adding pink to an existing bathroom is not too difficult either and you can even try out small before you take a bigger plunge. Cutting across style constraints and surprising you with its adaptability, this is a look at some of the best pink bathrooms and how you can achieve a similar look in your own home –
Obvious Choice with Walls
The most obvious place to start is with the bathroom walls and a can of paint is the most preferred option in here. Of course, for those who are interested in more of an extensive makeover can turn t tiles as well. Pink and white is a trendy choice that also feels easy on the eyes. You can use a pink accent wall or even shower area with pink tiles along with smart accents in the same hue for a curated look.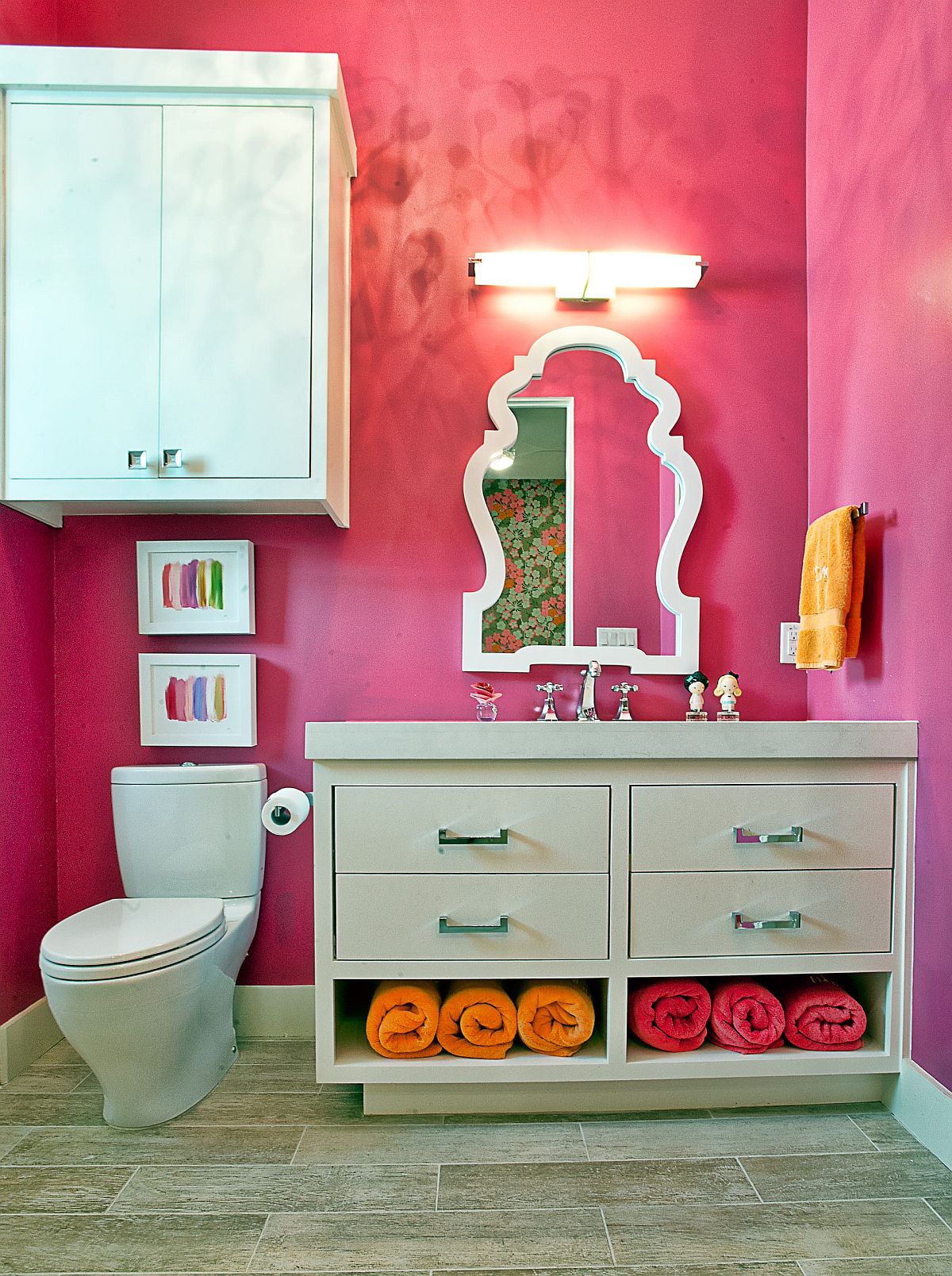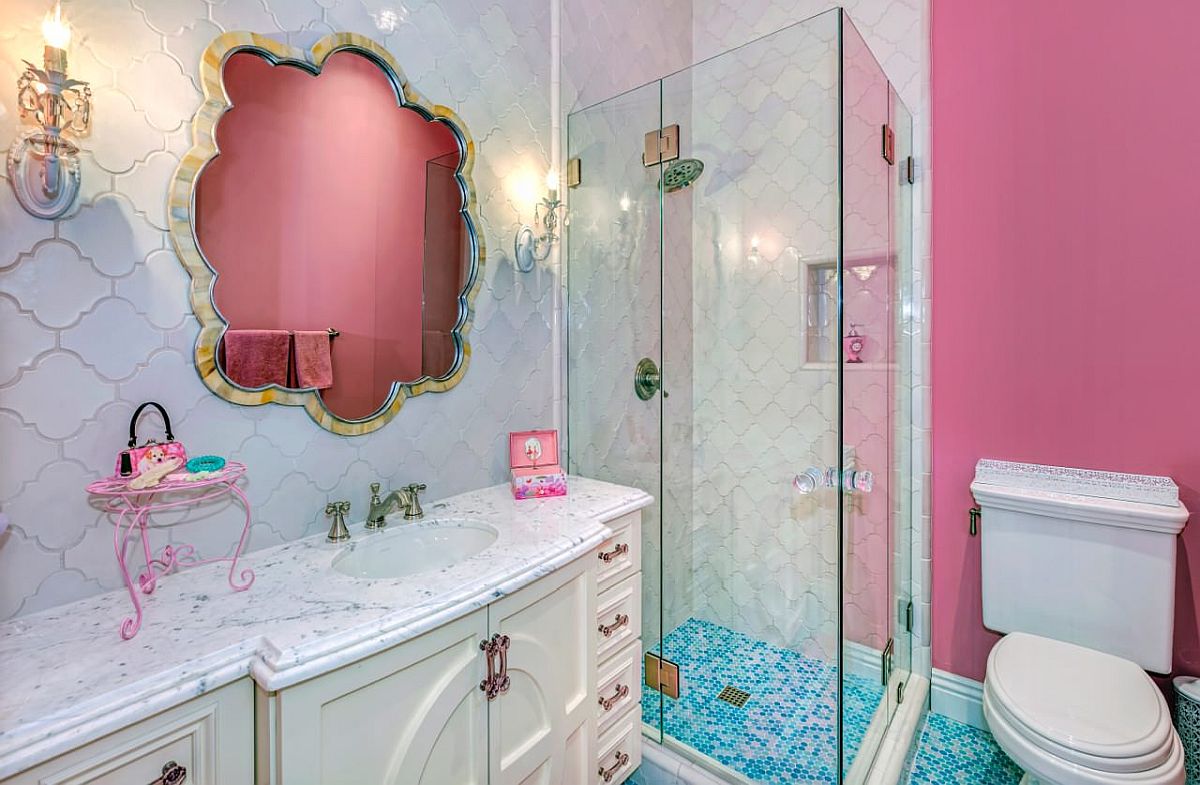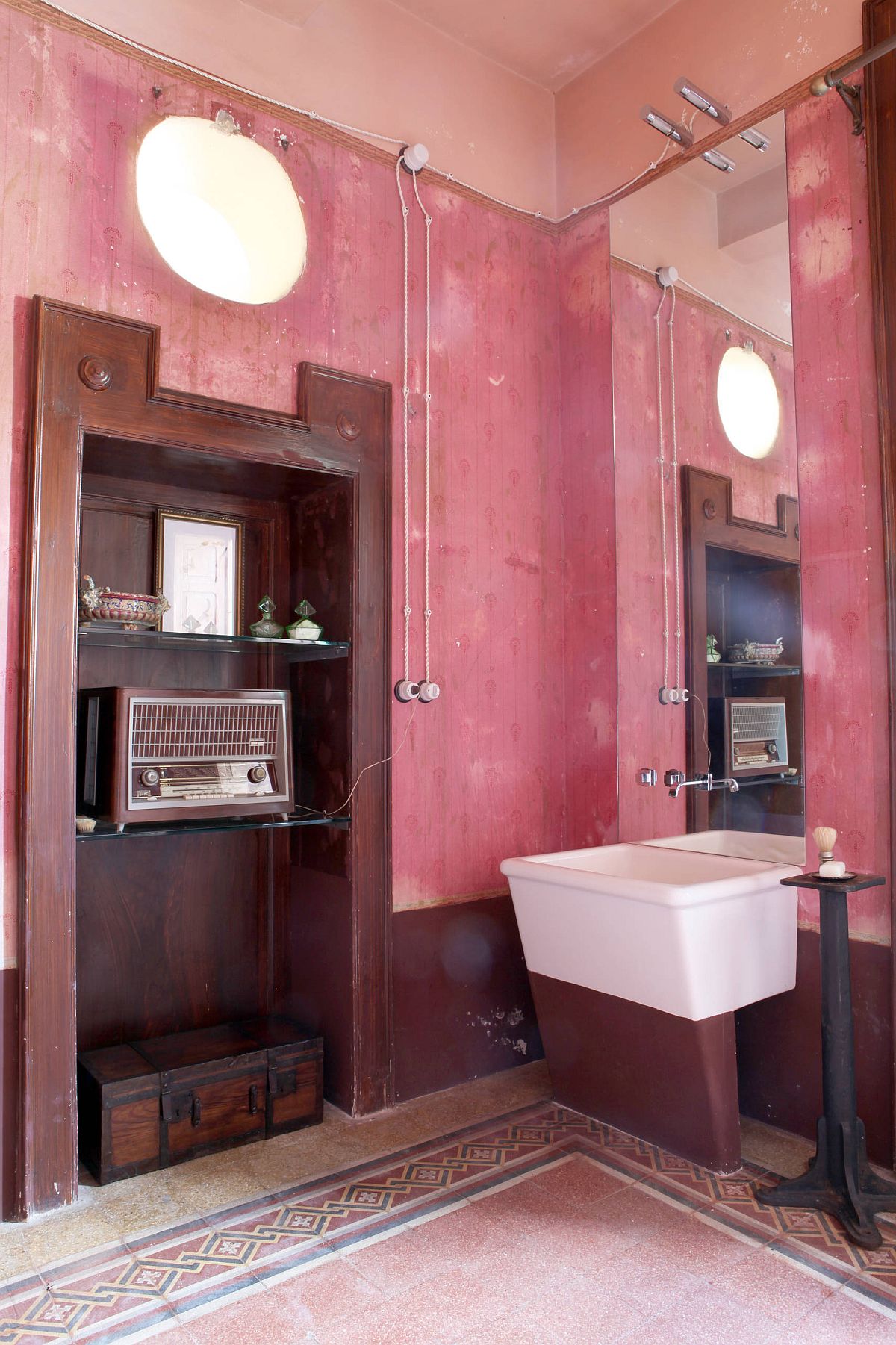 Vanity in Pink
This is an idea that many might have just discarded a few years back, but the colorful vanity is quickly becoming one of those 'must-haves' in the contemporary bathroom. Once again, the choice of using neutral colors extensively in the modern bathroom is a big reason for this. Lighter shades of pink the bathroom for the vanity seem to blend in with the backdrop while those with darker and brighter finishes create an instant focal point. The right mirror and lighting can accentuate this feature further.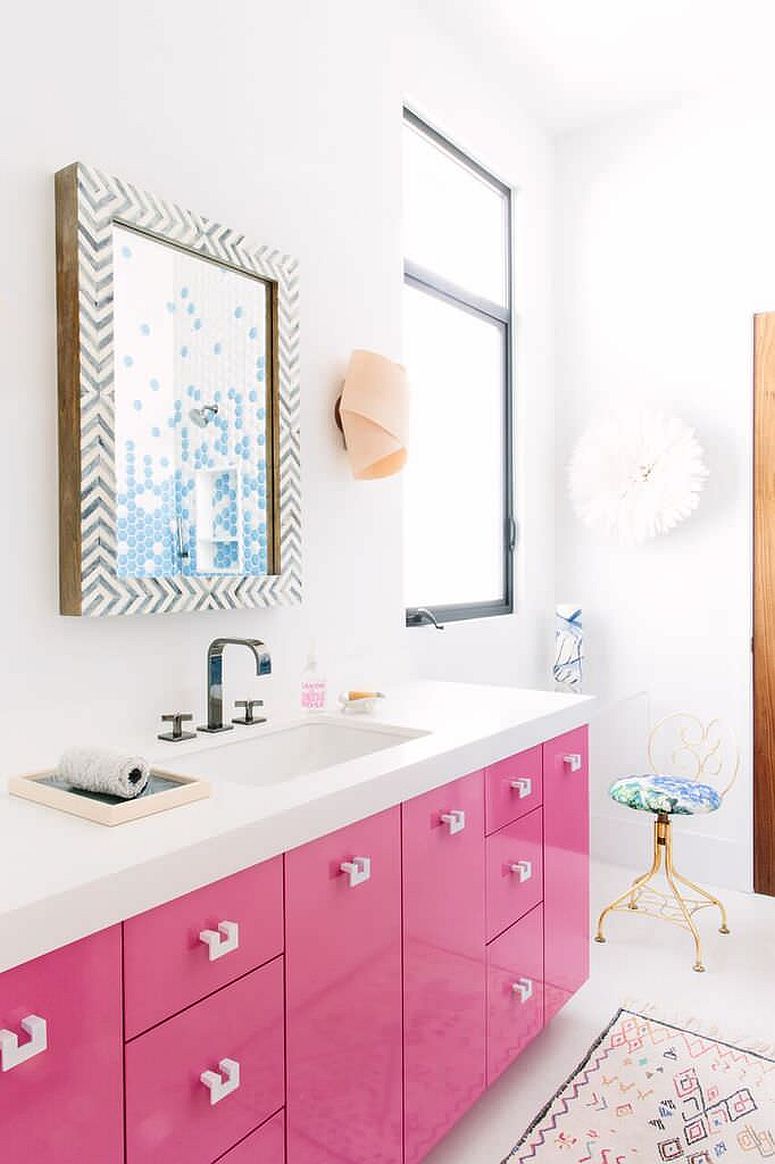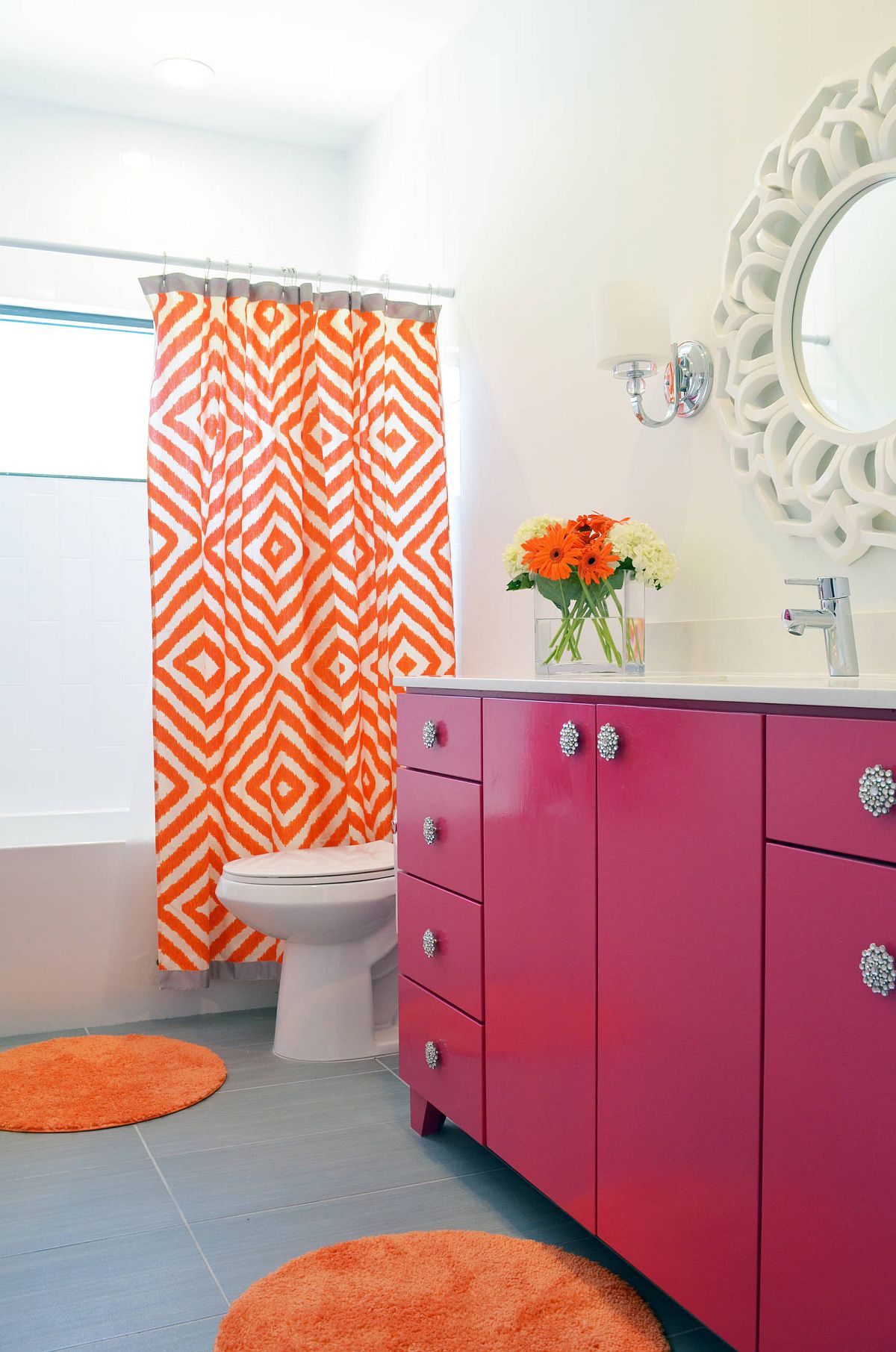 Explore its Lighter Shades
Do not fixate on just hotter shades of pink like fuchsia. Instead, go down the pastel route embrace styles beyond modern in the bathroom. Pastel pink bathrooms are far more relaxing and the color can replace usual white and gray in the backdrop. Styles like shabby chic and farmhouse feel far more elegant with a bathroom in pastel pink. Combining it with brighter pink shades can create a tone-on-tone look where pink takes over.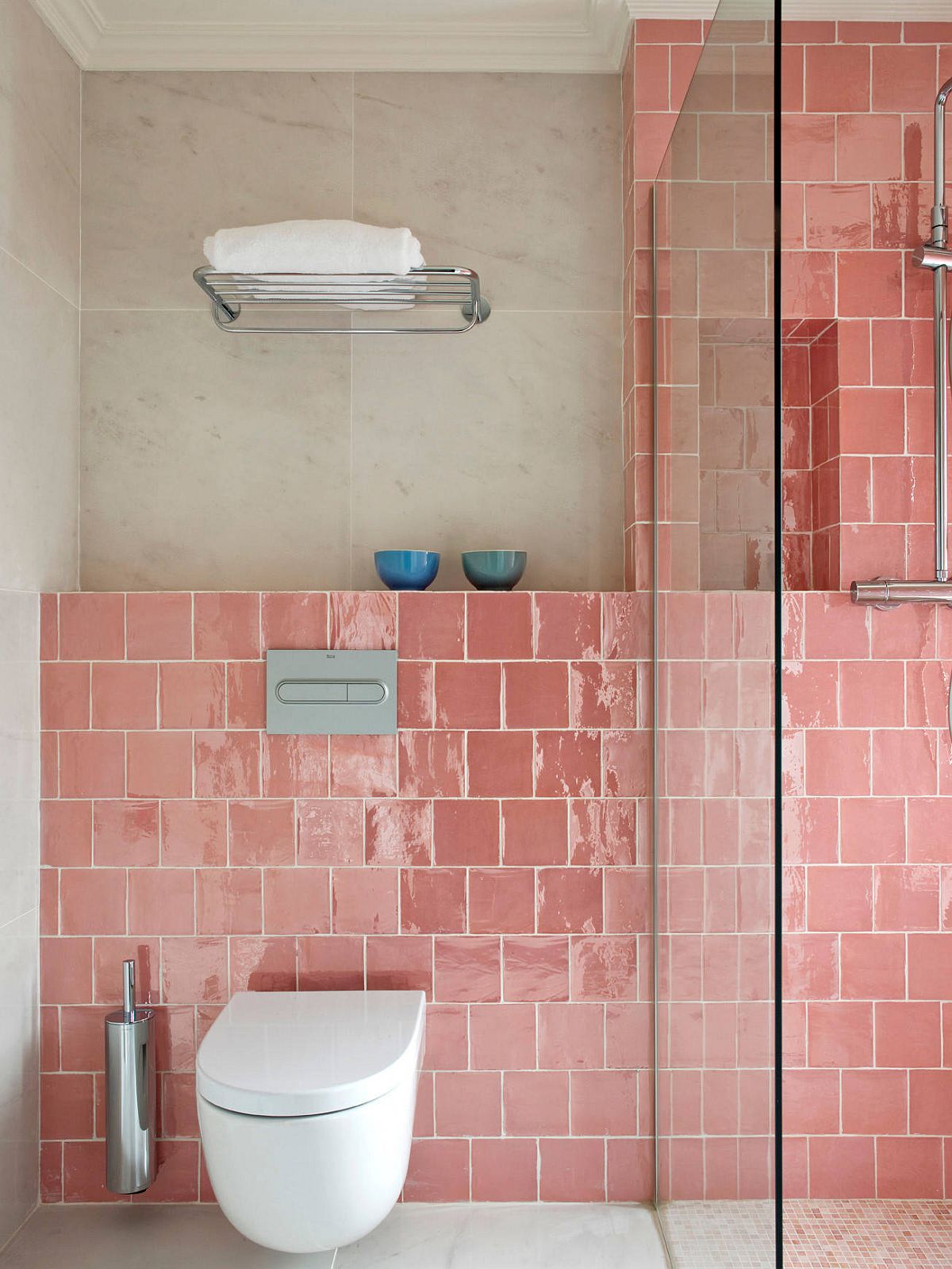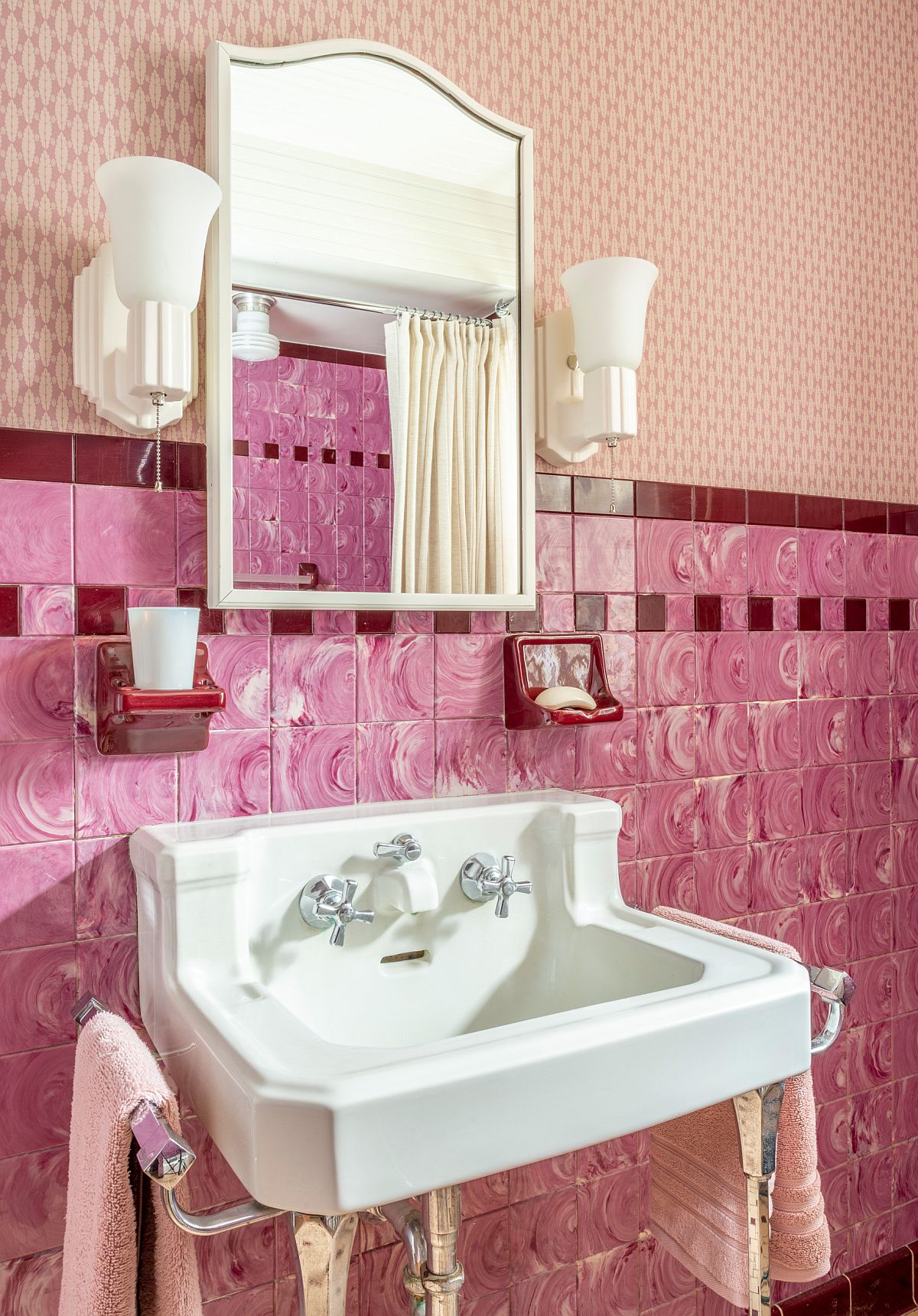 Add a Bit of Black Magic
If there is one color that brings the best out of pink in bathrooms, then it is undoubtedly black. Black accents and features in the bathroom anchor the space, define its best parts and also give pink a renewed exuberance. White, black and pink is a combination that balance different elements elegantly and the pops of black can come in the form of door and window frames, sinks, vanities or even a vintage bathtub at the heart of it all.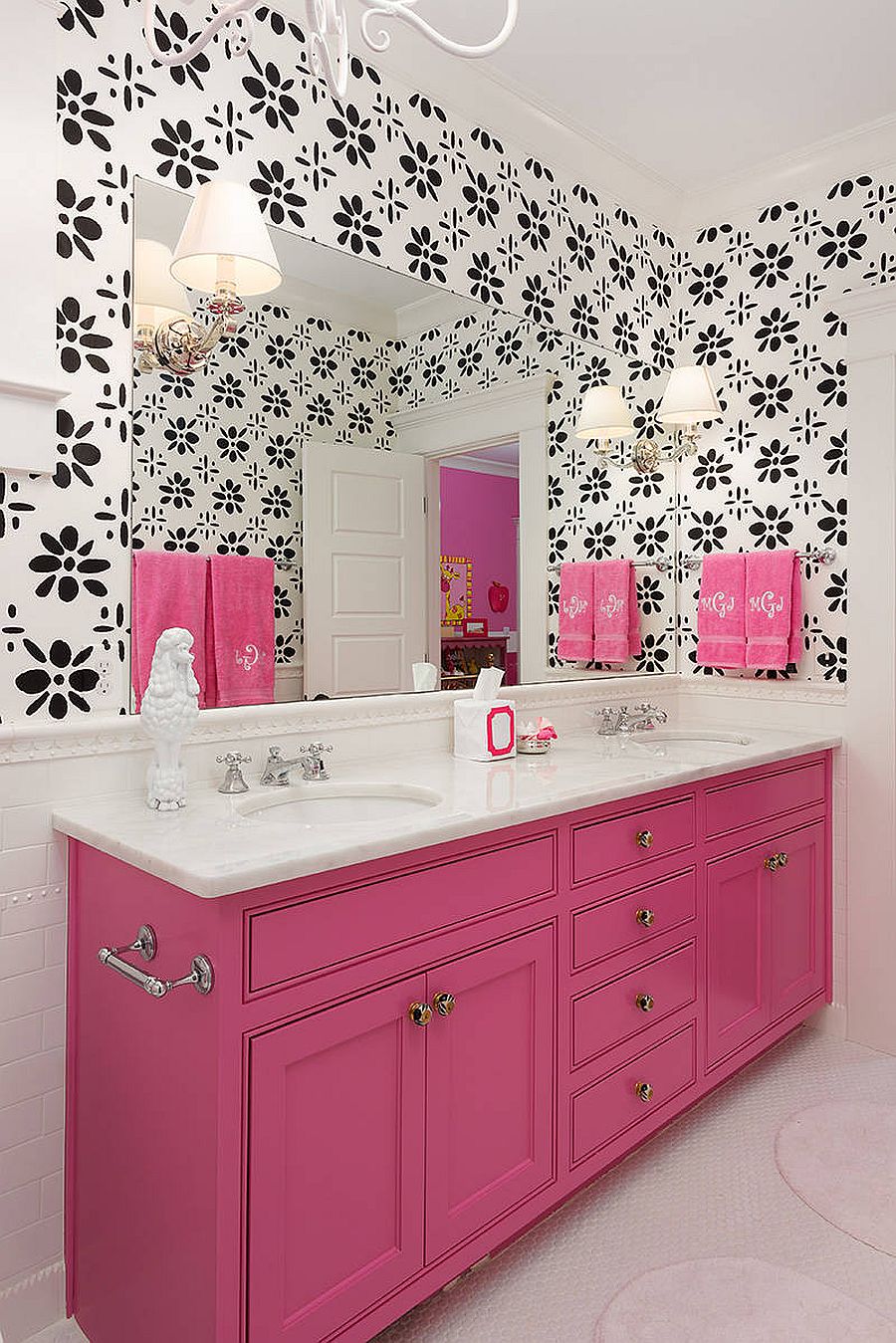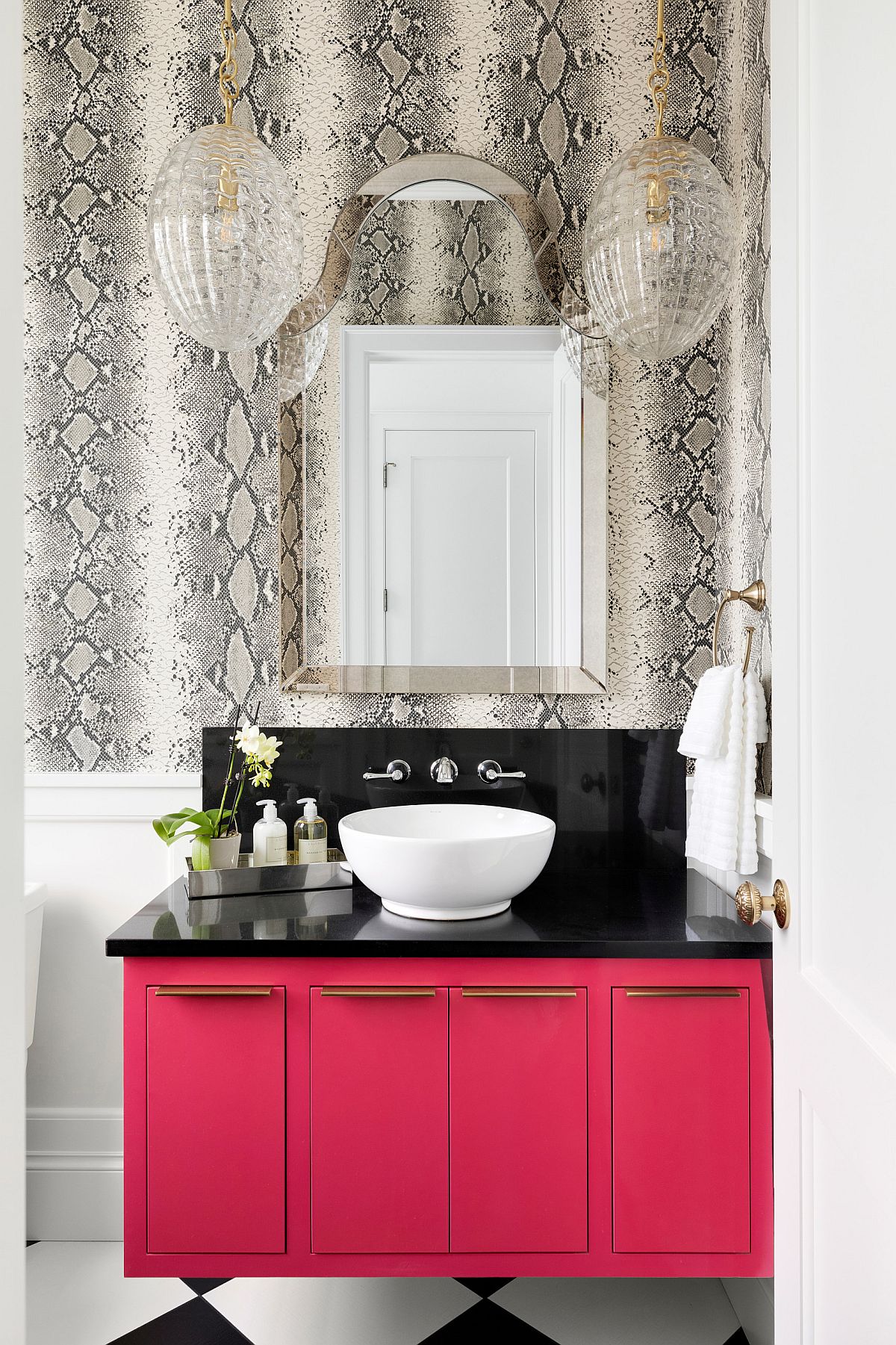 Pink and Trendy Blue
Still want to add a bit of blue to the pink bathroom? It is not a problem at all as colors like Classic Blue can be easily combined with light pinks in the bathroom. The balance between the two colors shapes a refreshing and energizing bathroom where absolutely nothing feels dull! Blue, pink and a splash of white is all you need in these eye-catching bathroom!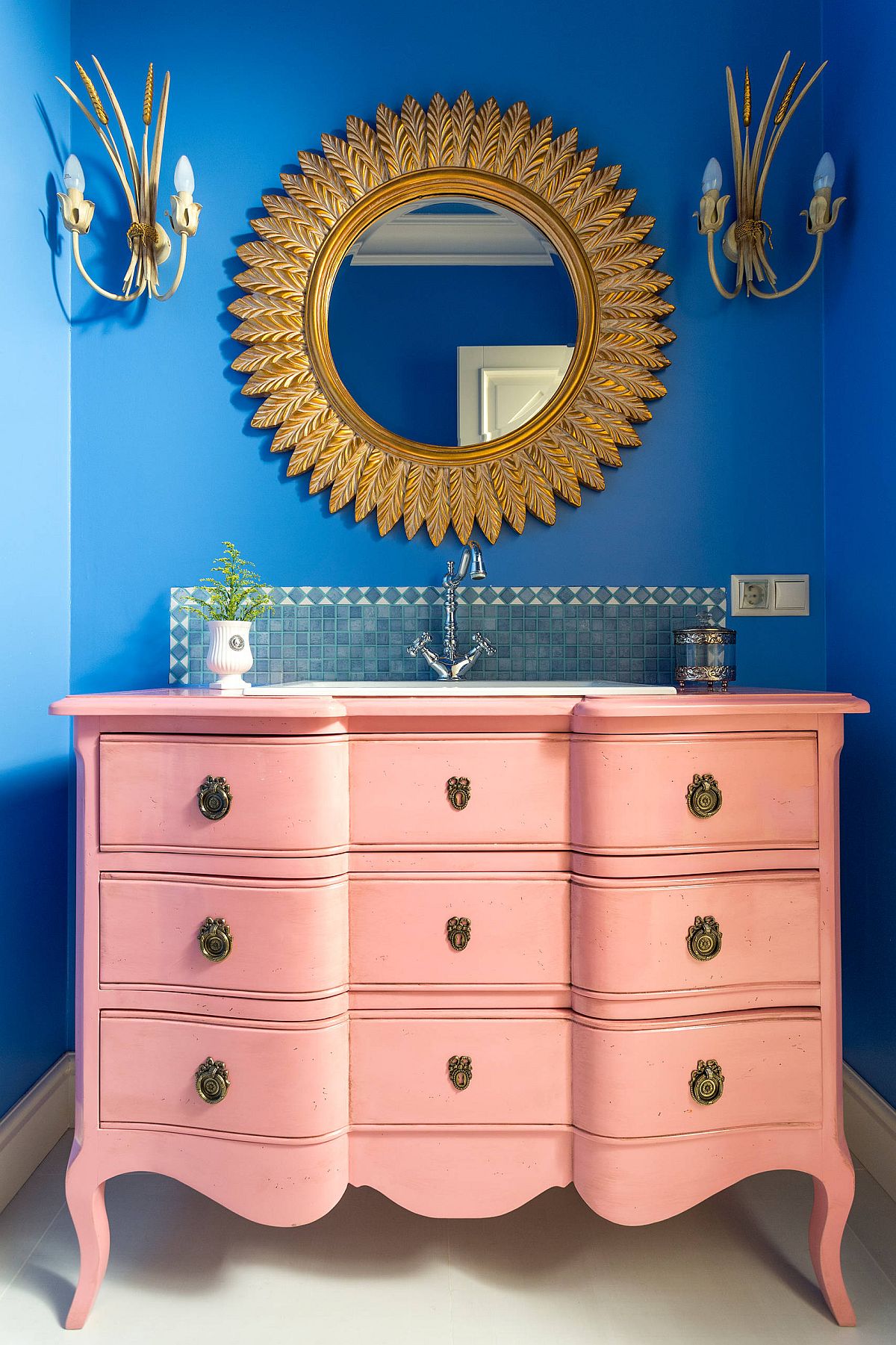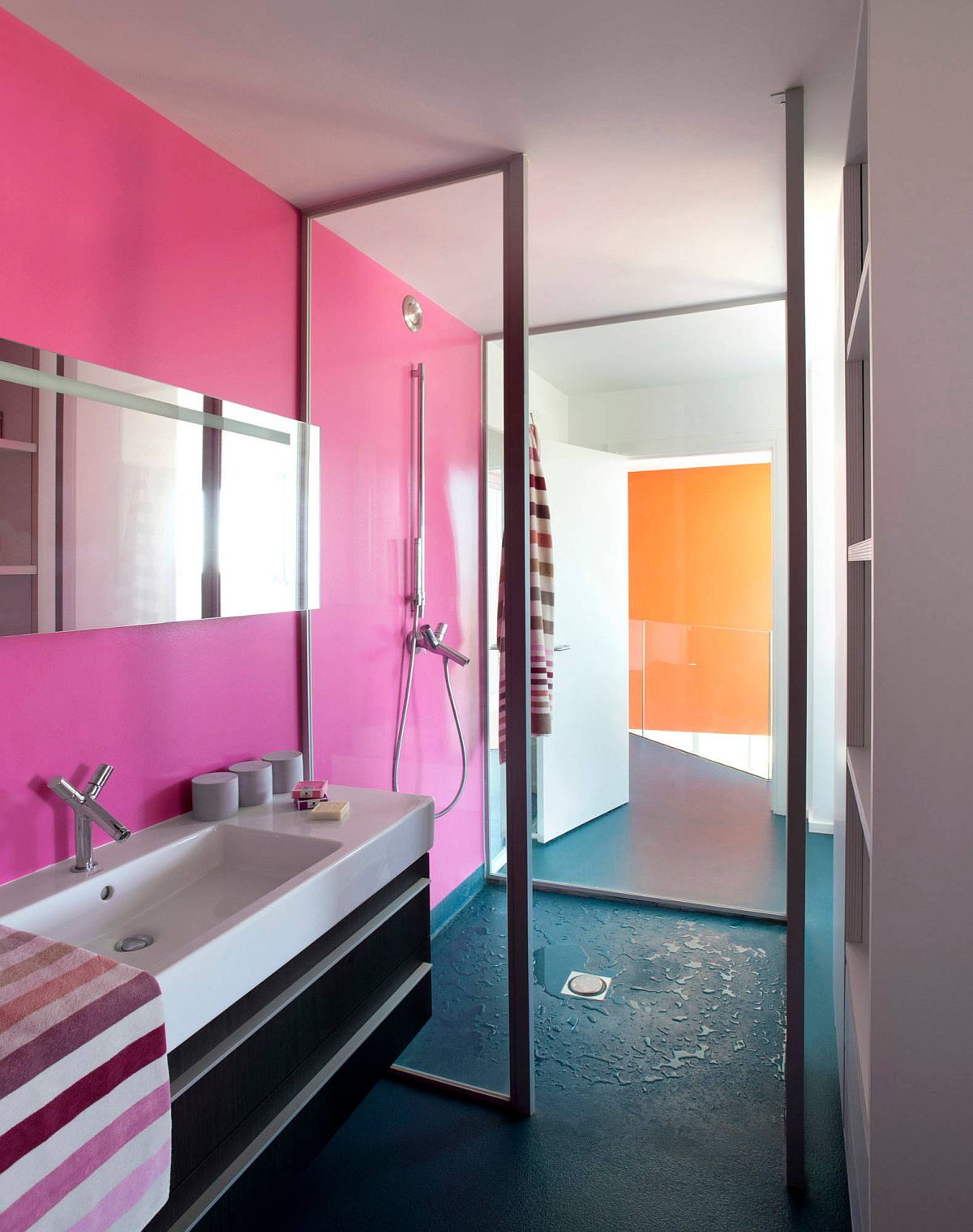 Rugs, Curtains and More
Accents, accents and more accents… This is the easiest way to try out a new color in the bathroom and pink is no different. A gorgeous pink rug, shower curtains in Fuchsia, towels in rose or stripes in vibrant Flamingo – choose a shade of pink you love the best and start off small. If you love the color and feel your bathroom needs more of it, then take a deeper dip into pink power.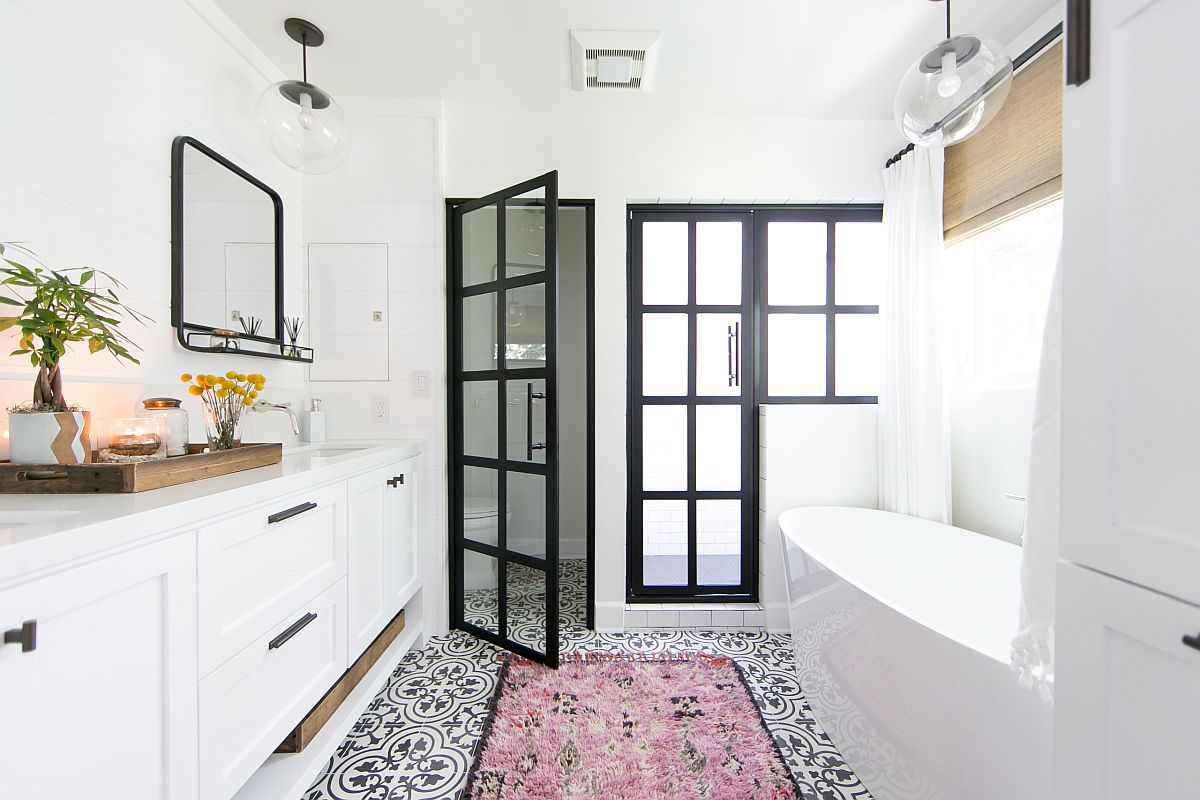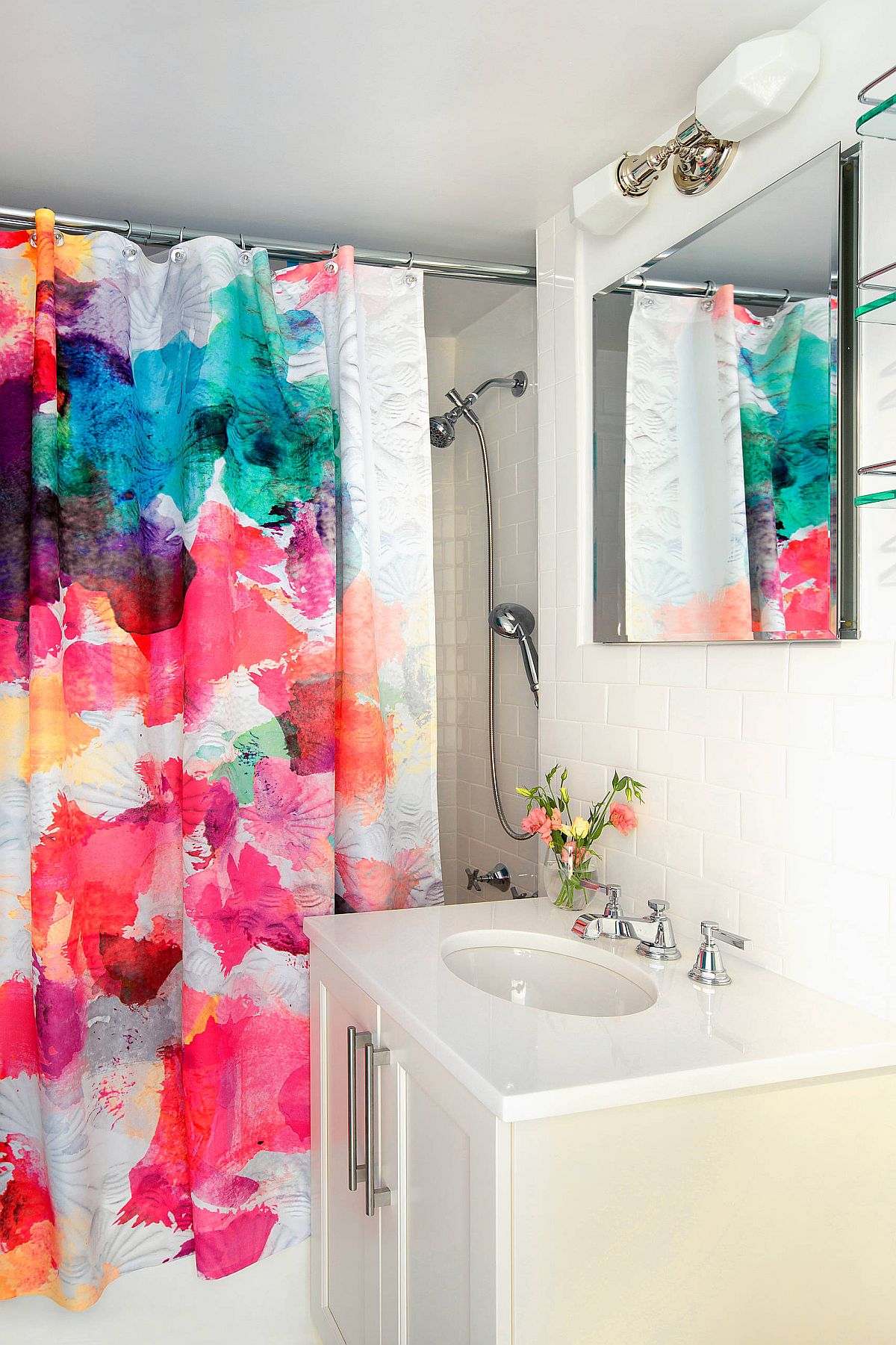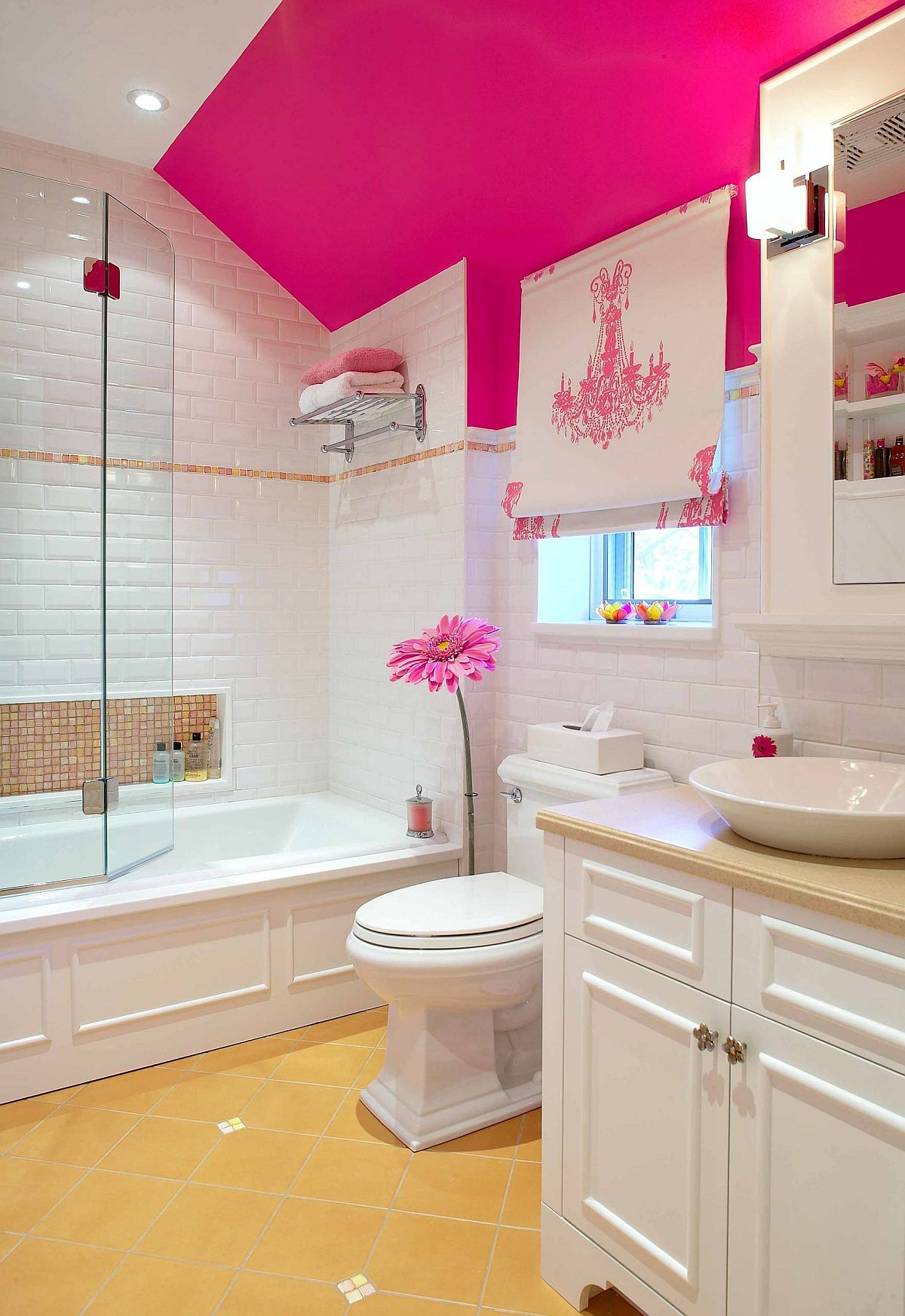 Do not relegate pink to just feminine spaces this spring and summer. It holds much more potential and these lovely bathrooms showcase just that. Are you ready for a pink takeover?