There are times when all we can talk about are colors, styles and hot trends when it comes to home decorating and design. Then there are occasions when we go down the less taken path and have a bit of fun with decorating ideas that feel whimsical and just plain fun. With the weekend almost here, we thought now would be the time to go down that playful road as we explore an idea that is once again becoming popular after several decades. There was a time when every city in the world was illuminated by fabulous, multi-colored neon signs which dazzled consumers and become an era-defining feature. Now is the time to bring these forgotten neon signs into your kitchen!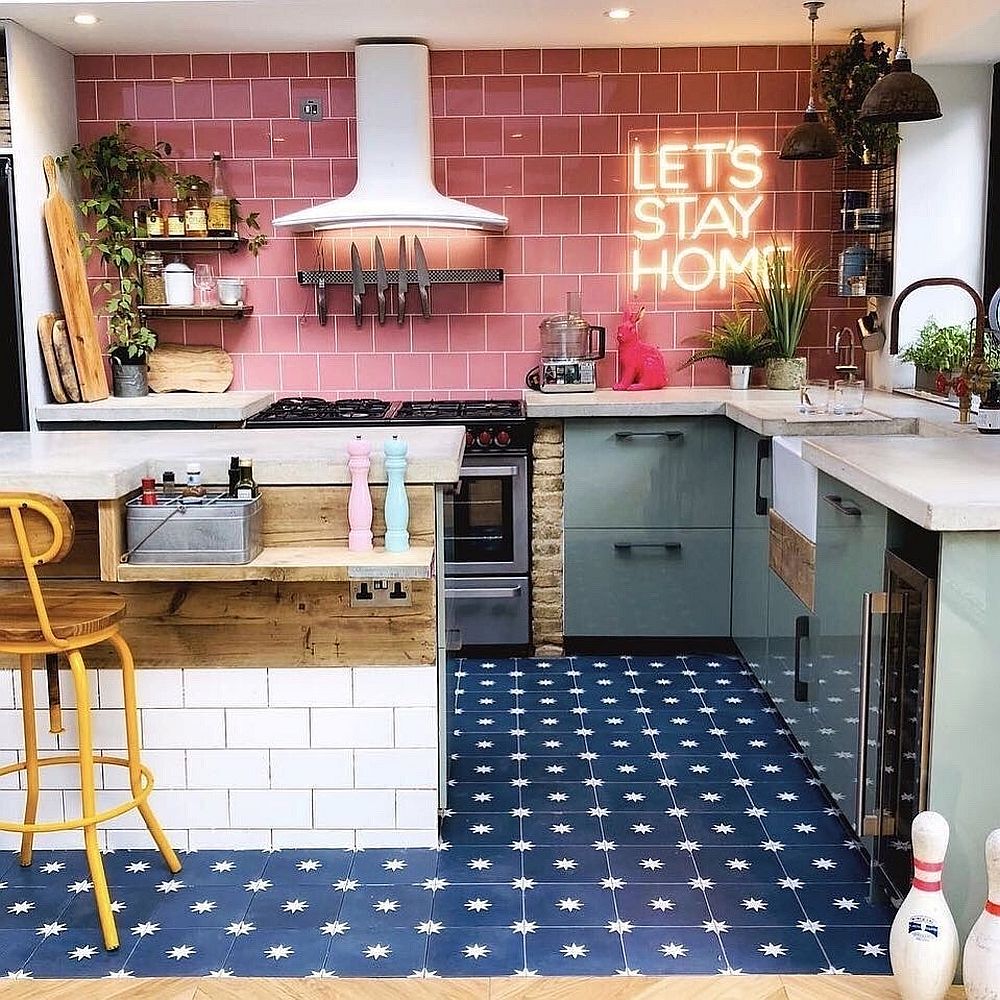 Neon signs might have lost their shine long ago when it comes to illuminating billboards, but they still can make for a real gorgeous addition in your own home. They can be easily found and ordering your own custom neon sign is all too easy. Some add color to the kitchen while others completely transform the space they adorn creating an eye-catching focal point. This is a look at the best kitchens with neon lights; a glittering display that will leave you spellbound –
Adding Color to Neutral Kitchens
The modern kitchen is largely neutral with colors like white, gray and cream shaping the backdrop. This is understandably a convenient and easy choice to make as it allows one to switch between accent colors and styles with ease. But this room filed with neutrals does need a bit of pizazz at times and neon lights are great in this regard. Color the neon sign is not really of great significance in here and any color you like will work in the contemporary, modern or transitional kitchen. Make sure you choose a wall that get maximum attentions; preferably one opposite to the breakfast bar or is visible from the dining area and kitchen as well. This immediately uplifts the mood inside the kitchen and makes it a lot less formal!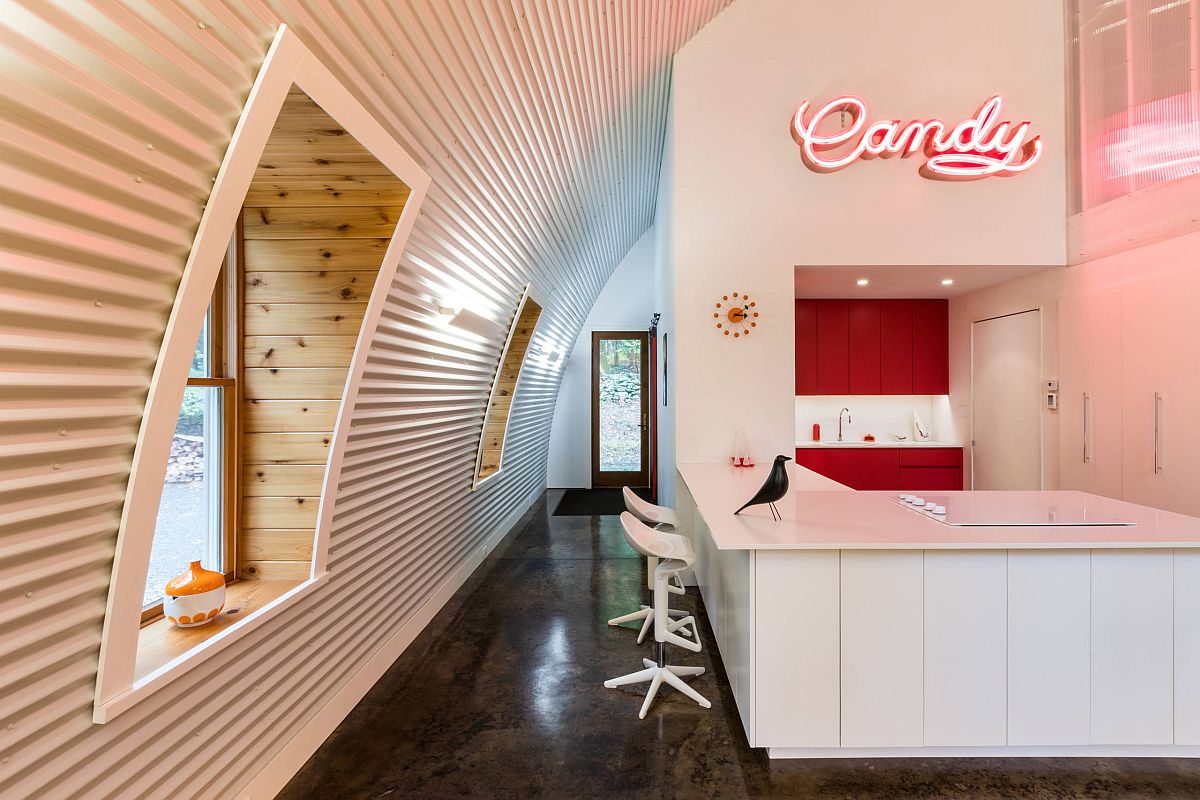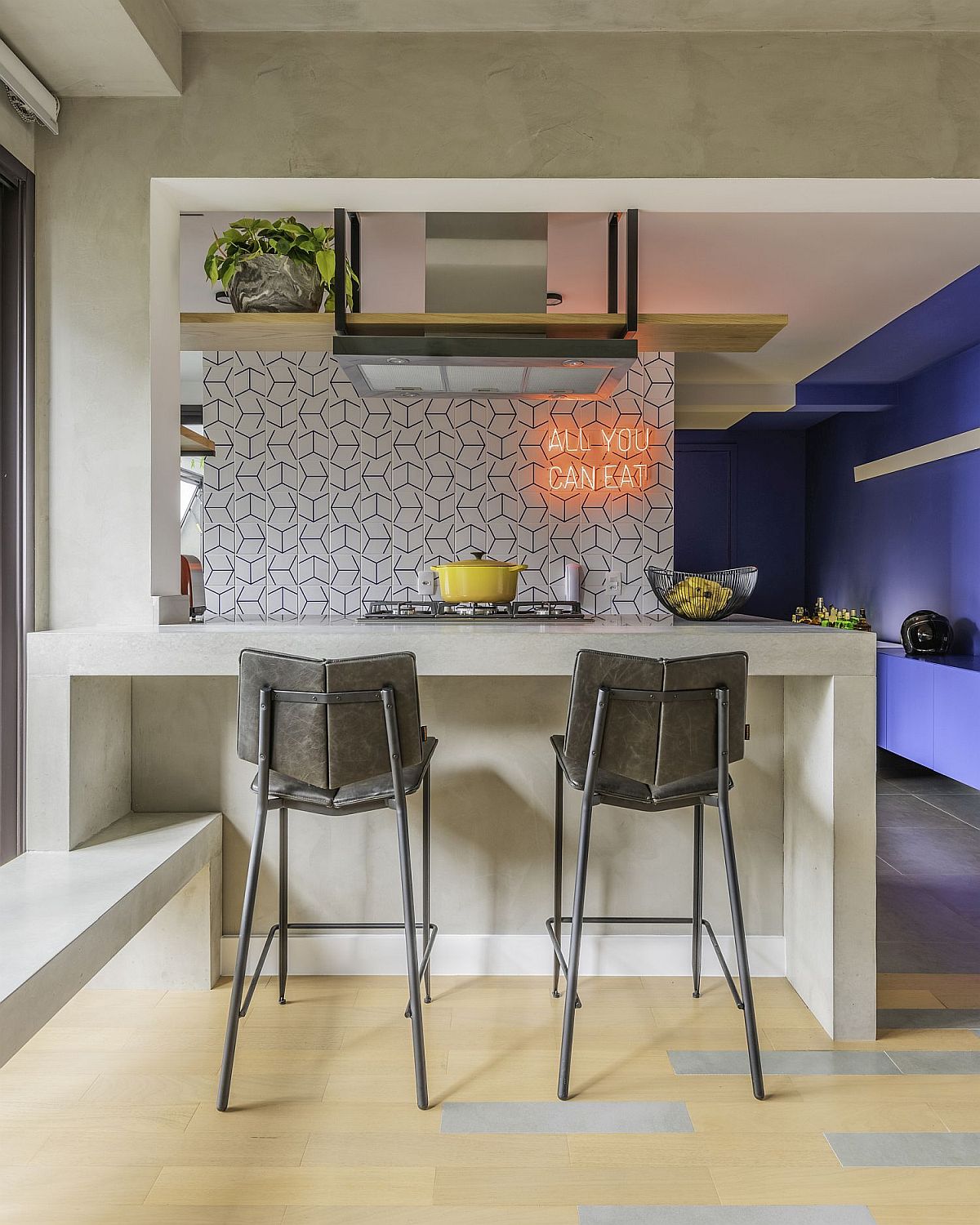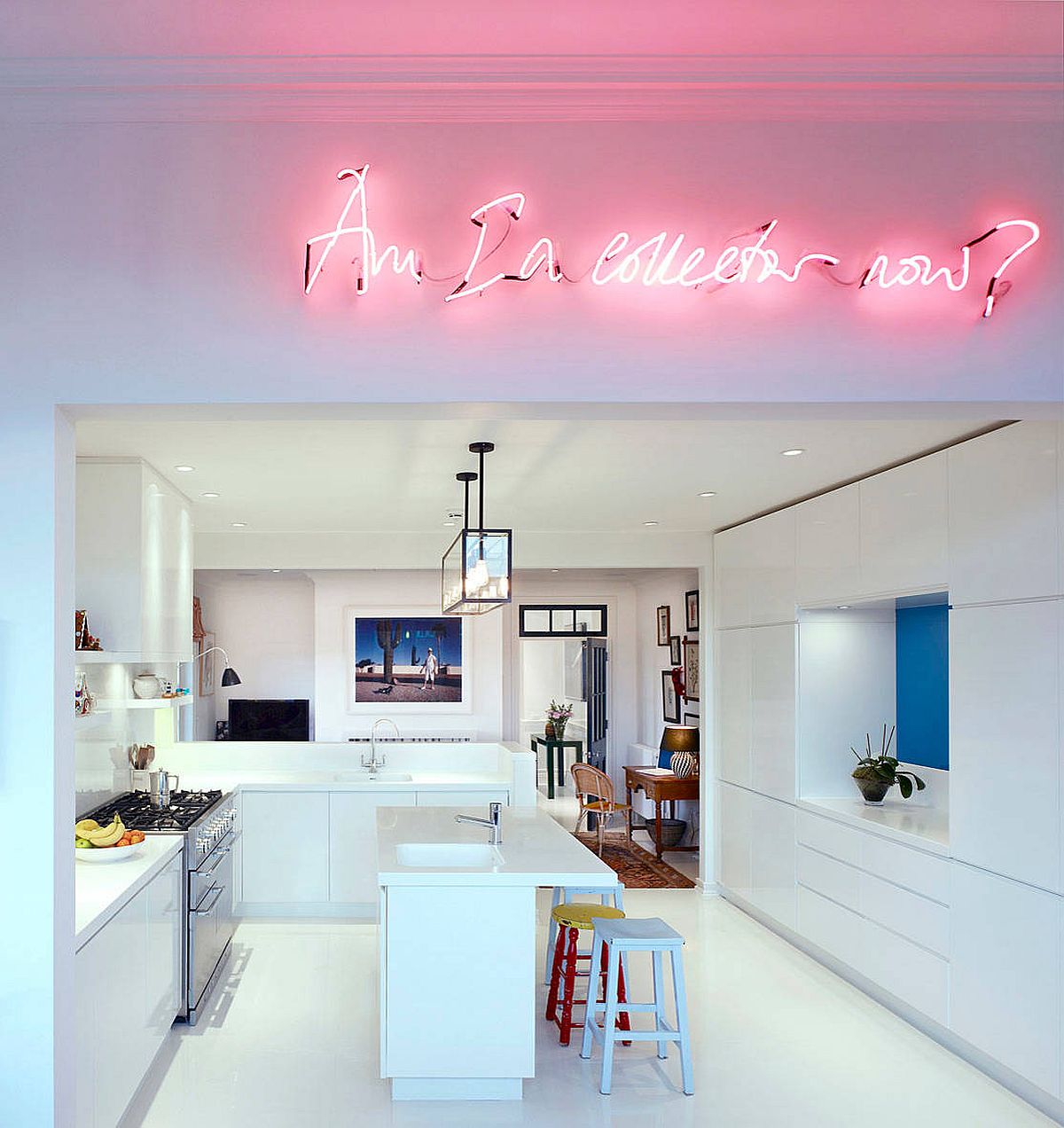 Express your Food Philosophy
What is the one thing you love the most about fun neon signs? For us, it is surely the freedom it gives us in expressing what we want and to do so in a striking fashion. Do not stick the usual neon signs in the kitchen and go with one that truly says 'you'. It could be something related to your views in life, a message or friends and family, your food philosophy or even just a general greeting to welcome everyone into your kitchen. Let those colorful lights make a real statement.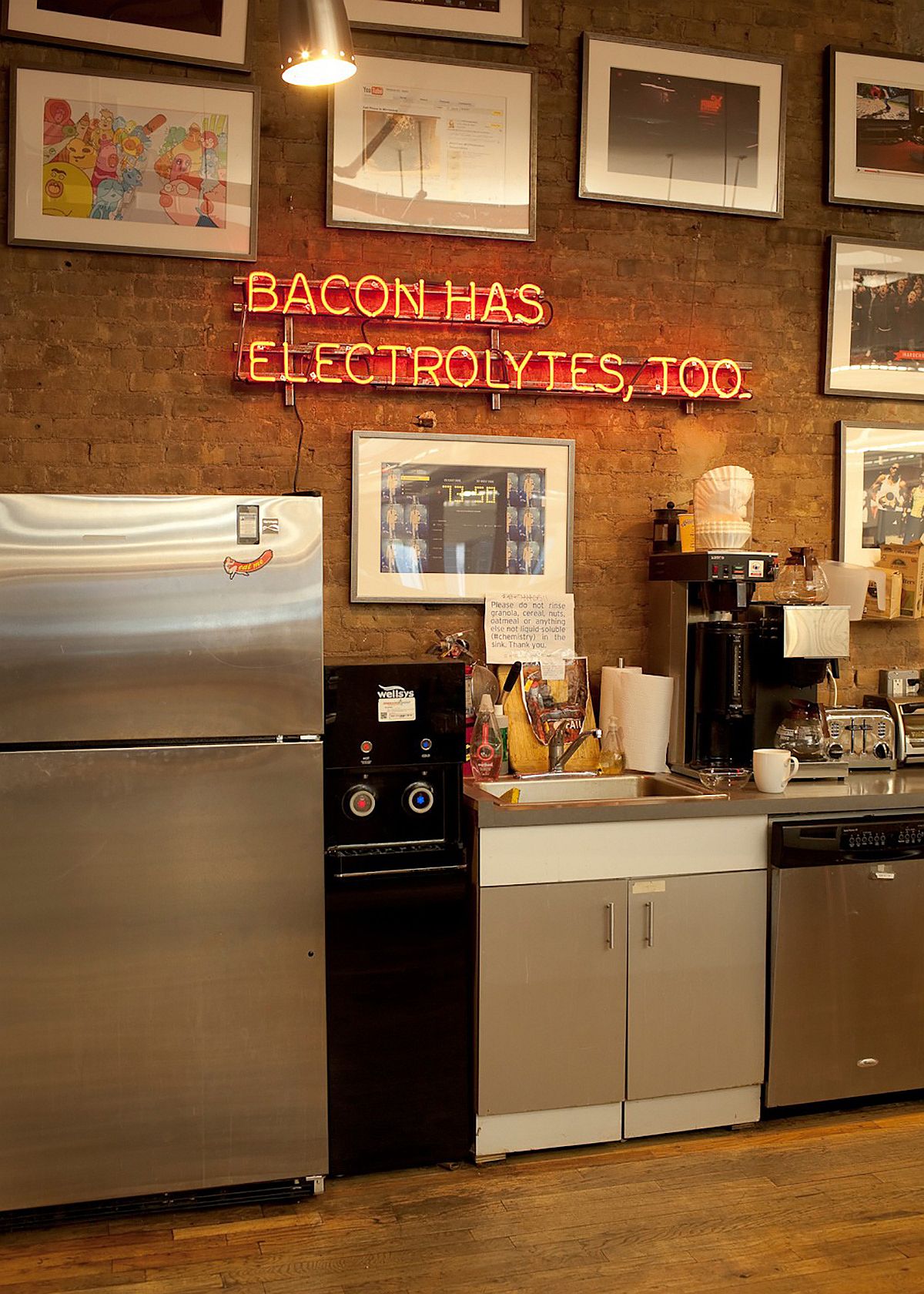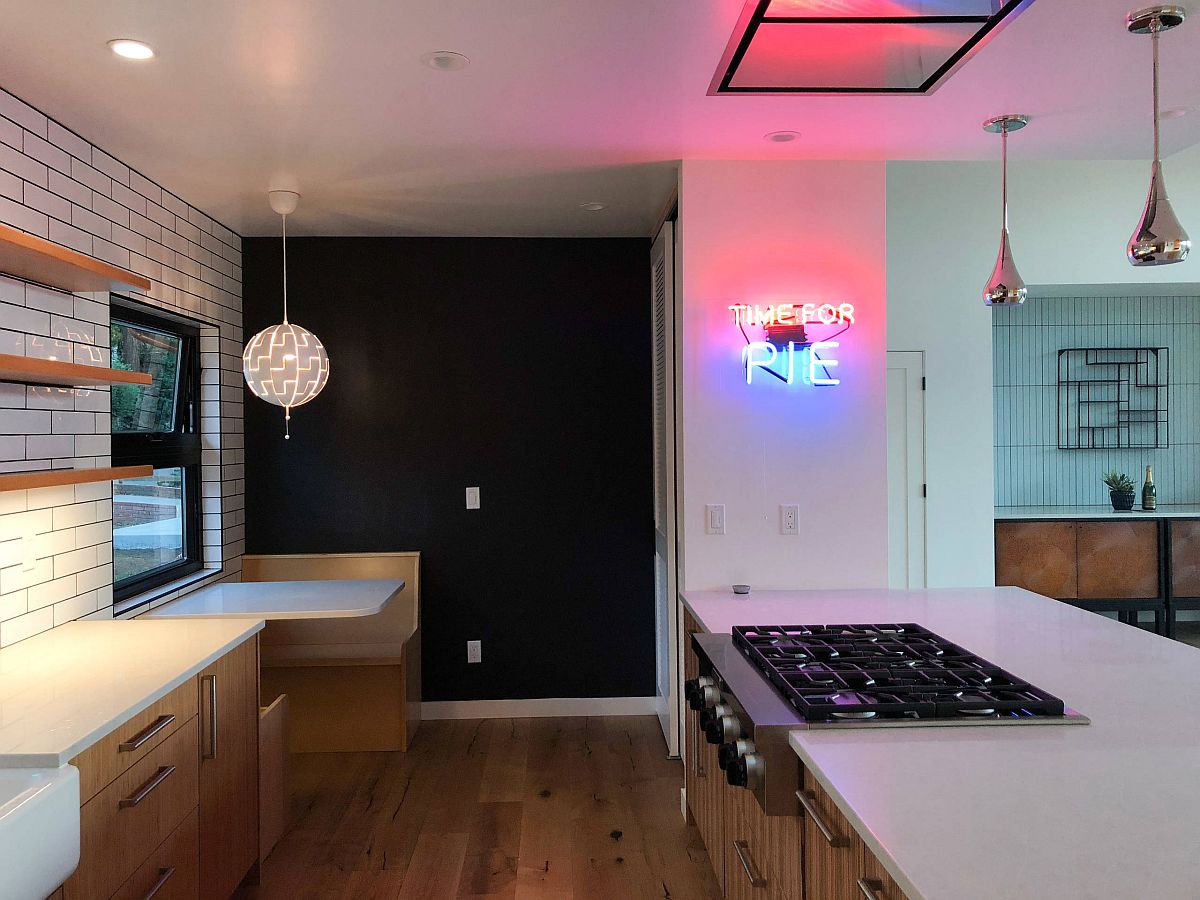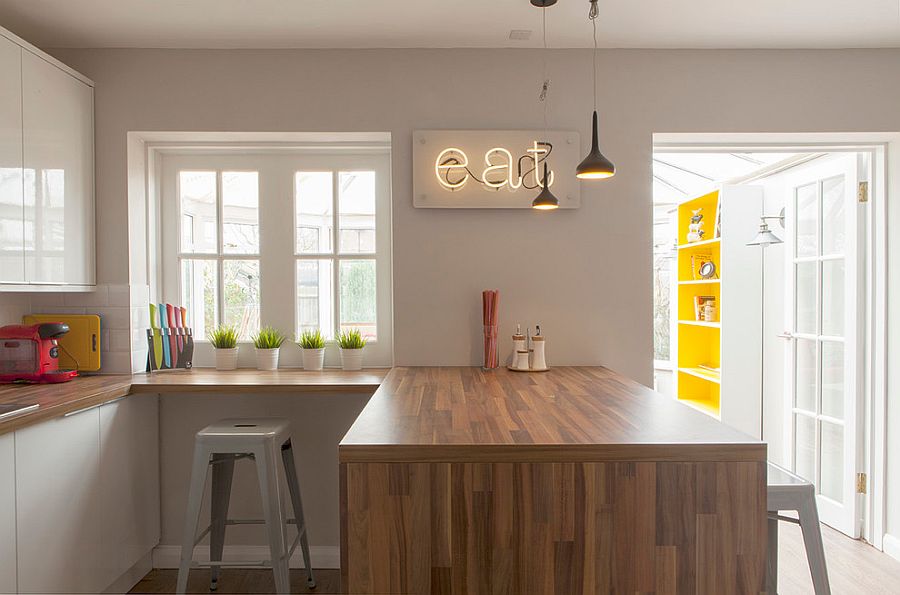 Lights and Neon Signs
Neon signs are made are made by bending glass tubes and filling them with different gases that glow when electrified. Depending on the color one wants, different gases are mixed to create the neon sign. A staple in the advertising world till the 60's, modern lights and LEDs quickly replaced them. Both those who still love a bit of vintage charm can combines these awesome signs with modern lighting to find a balance between both worlds. You will still need a balanced blend of accent and recessed lights for rest of the kitchen even as the dazzling neon sign steals the spotlight.