Philippe Starck is a man with many hats and arguably one mission: to make the world a better place through design. Yes, a cliché, but a reasonable assertion when one refers to a man with 10,000 creations to his name (and counting). Starck is a true design virtuoso. Aware of the ever-changing ecological environment in which we live, Starck enthusiastically imagines new and better lifestyles and possesses a firm determination to change the world. Of design, Starck maintains: "Whether it's a toothbrush, an airplane or a chair, it's always the same philosophy: to think about what the user will gain" (Source: Philippe Starck Short Biography by Jonathan Winfield).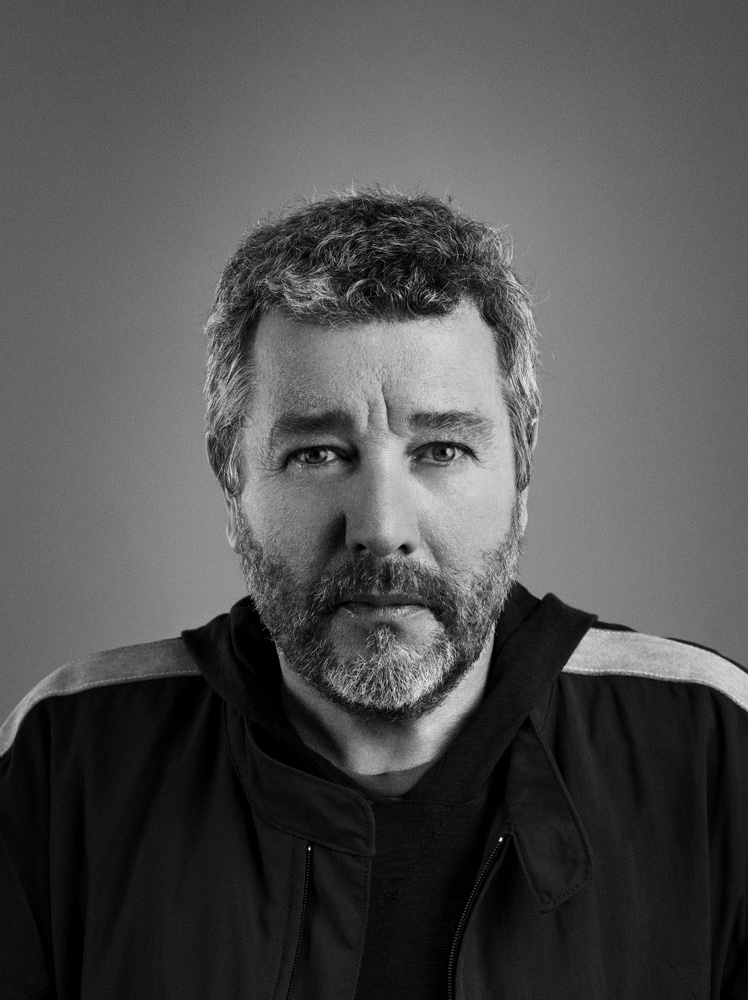 There follows ten Philippe Starck design icons and one vain attempt.
Juicy Salif Citrus-Squeezer for Alessi (1990)
The Juicy Salif, designed by Starck for Italian manufacturing giant Alessi, is considered to be the "most controversial lemon-squeezer of the twentieth century" (Source: Starck).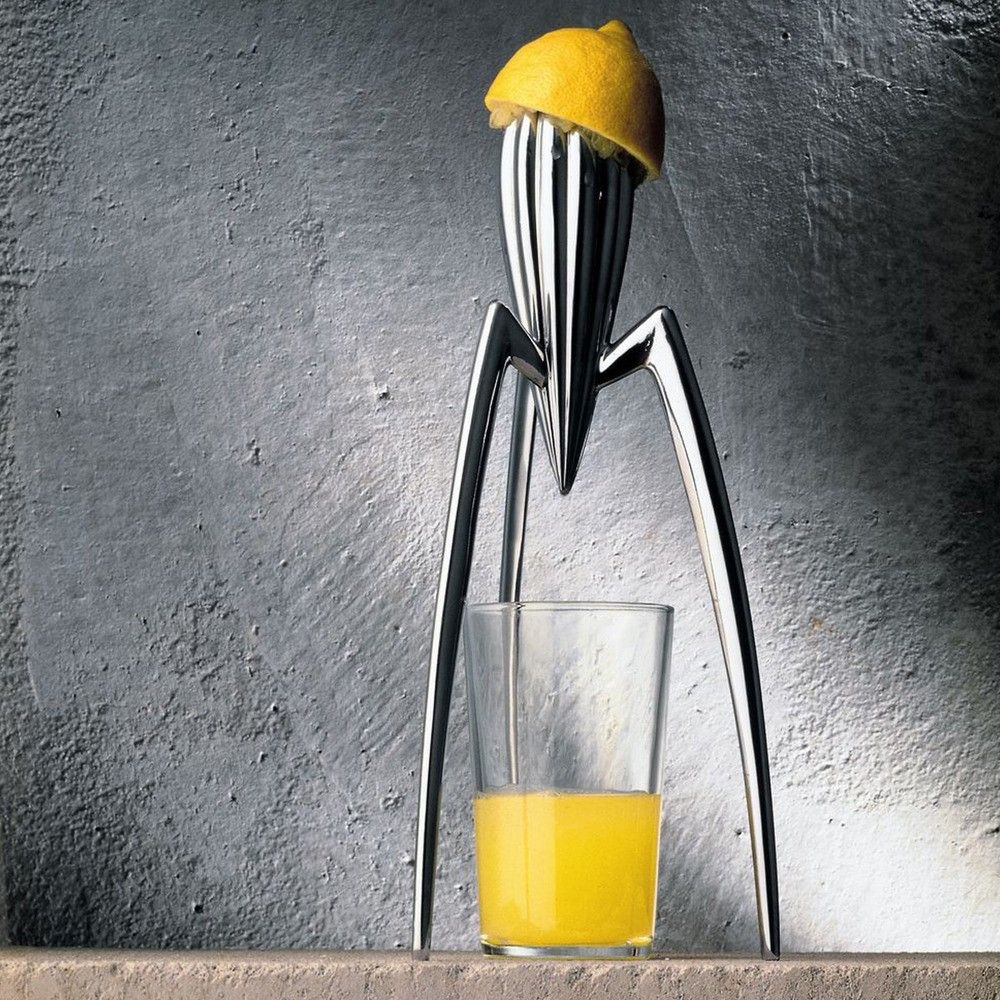 Rosy Angelis Lamp for Flos (1994)
Designed for Italian lighting luminary Flos, the shade on this simple tripod lamp is said to resemble a table covered with a pleated tablecloth.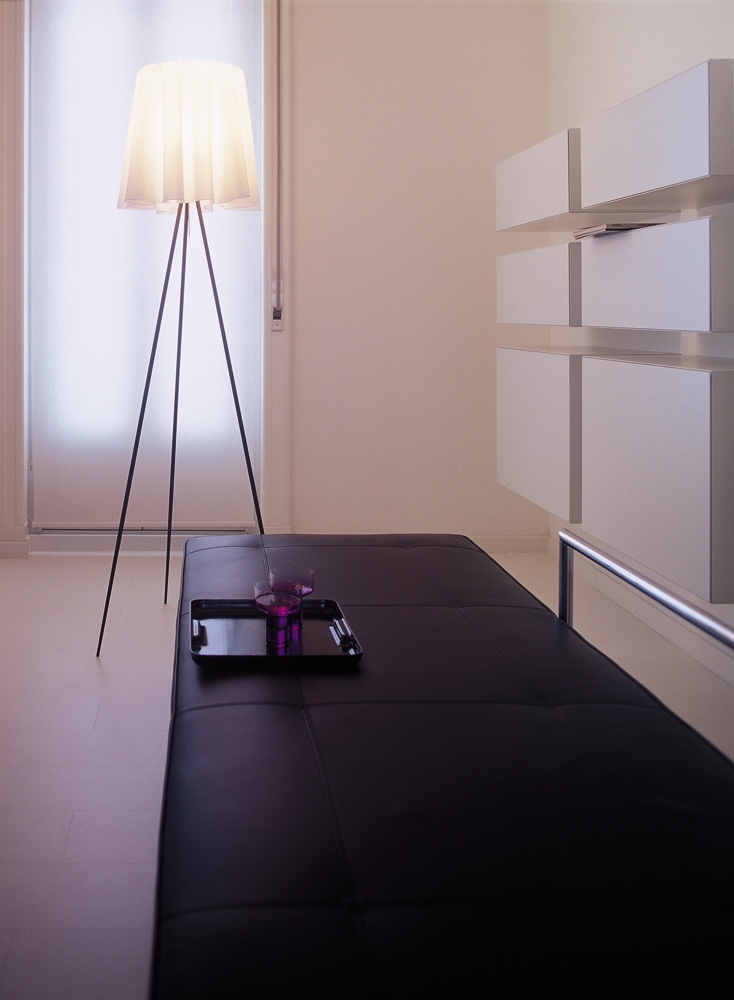 Attlia (1999)
Attila is one of three functional table-stools designed by Starck for Italian plastic furniture-maker Kartell. A curious little gnome, Attila is original, individual and charming (or creepy, depending on your viewpoint). He is made using painted thermoplastic technopolymer.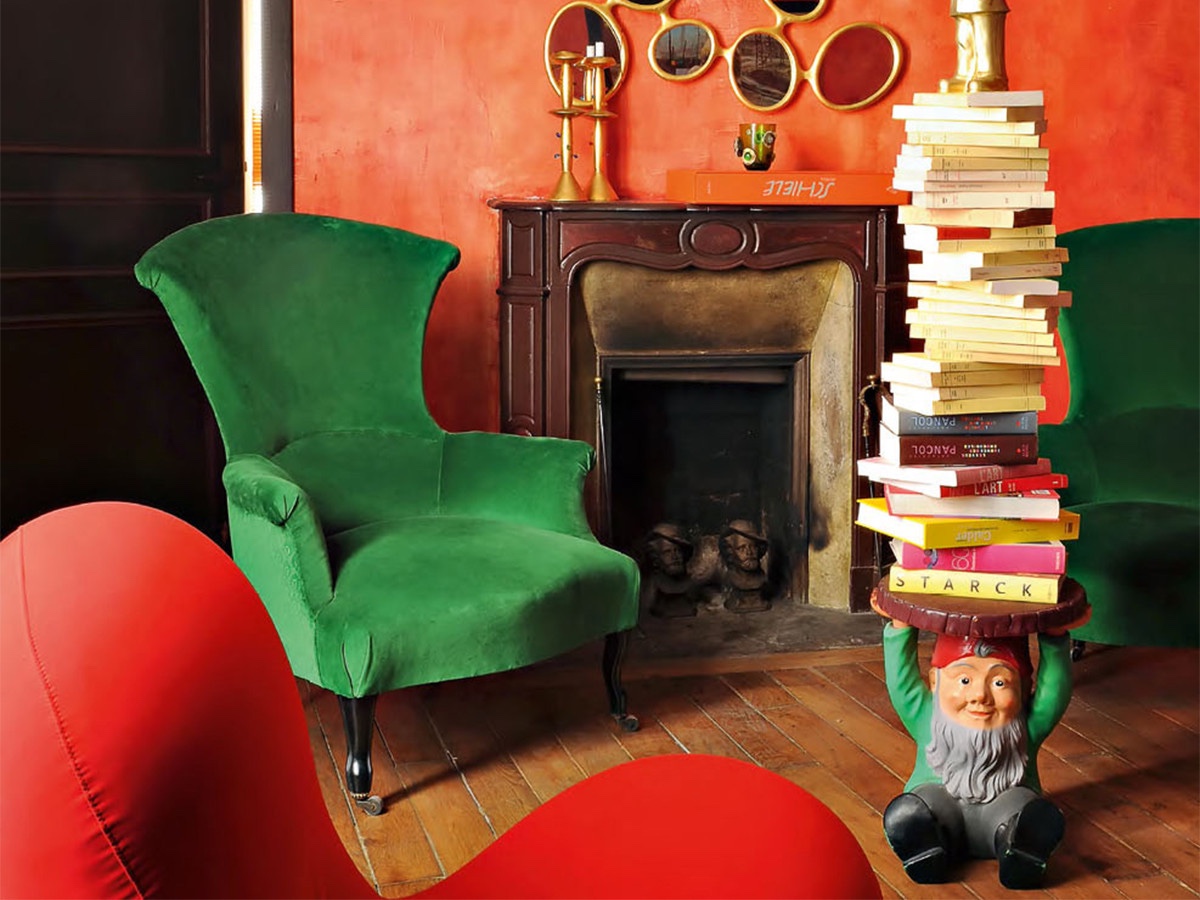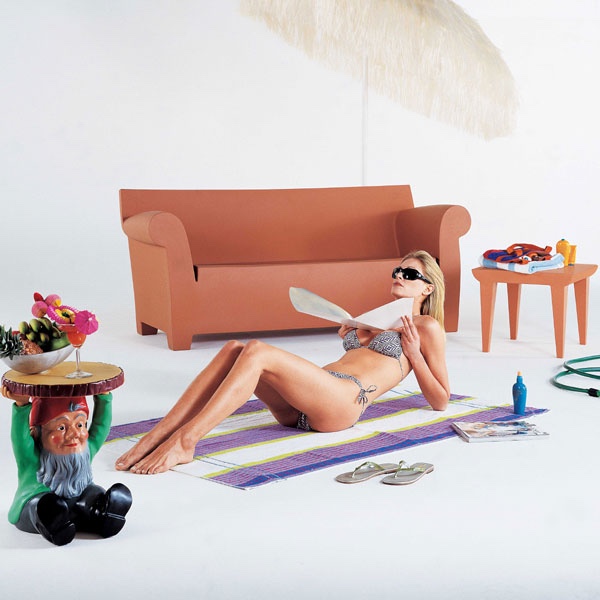 Bubble for Kartell (2000)
A sizeable and tinted polypropylene chair, the Bubble for Kartell is a technical rendition of an object that is more traditionally handmade. Bubble is perfect for the outdoors.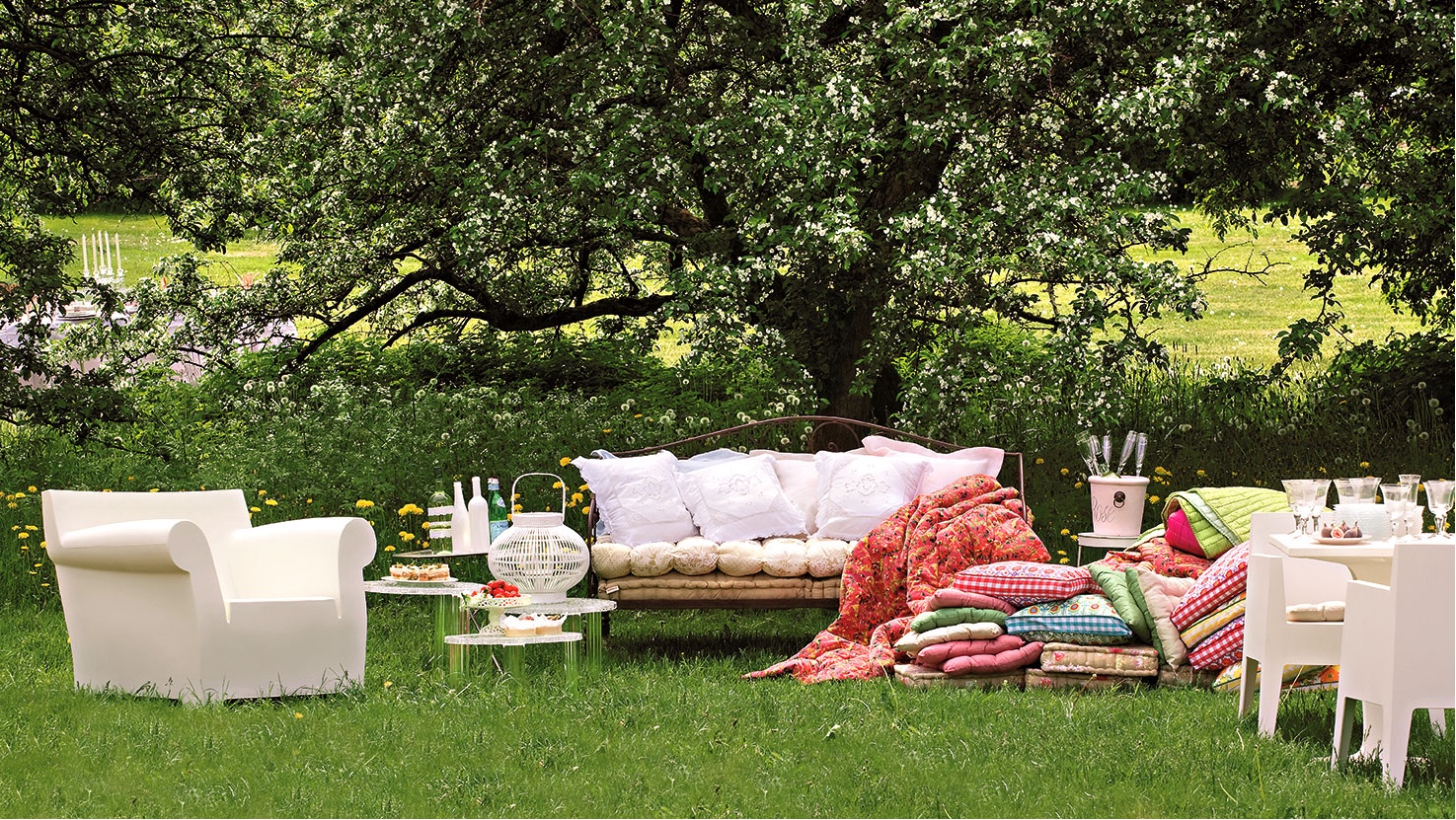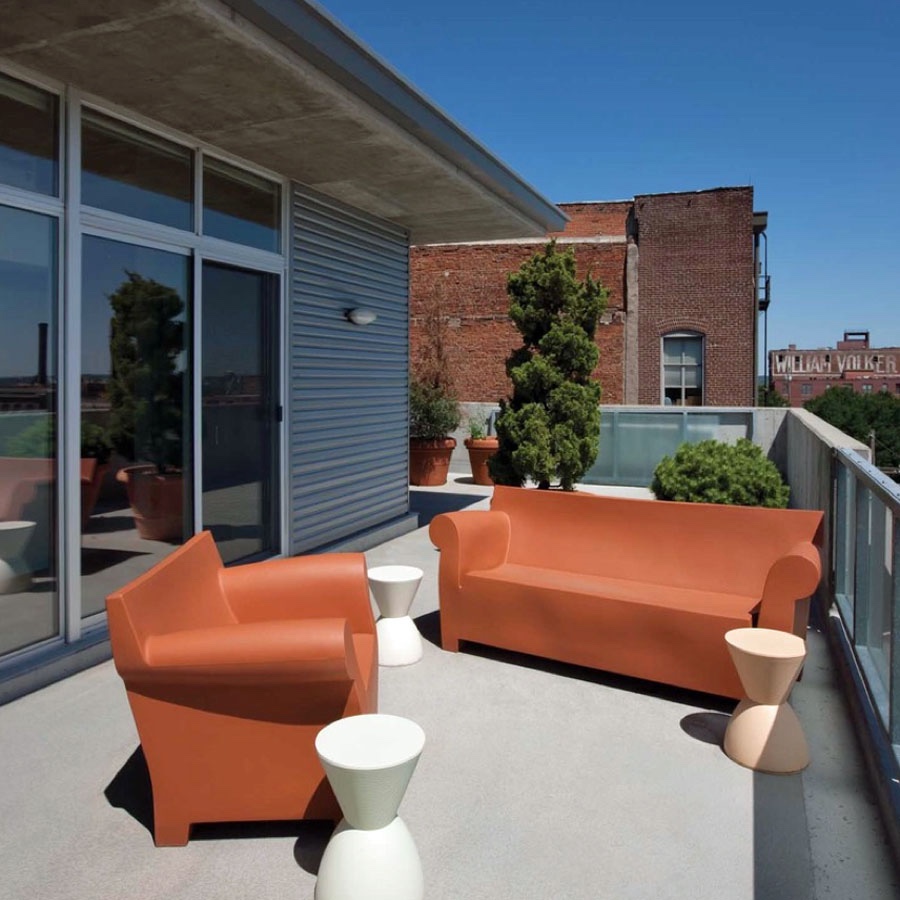 Louis Ghost Chair for Kartell (2002)
This most agreeable and hugely celebrated armchair was designed for Kartell and is available in transparent or coloured polycarbonate. Created in a Louis XV-style, the Ghost Chair is a clever piece with a contemporary baroque flair.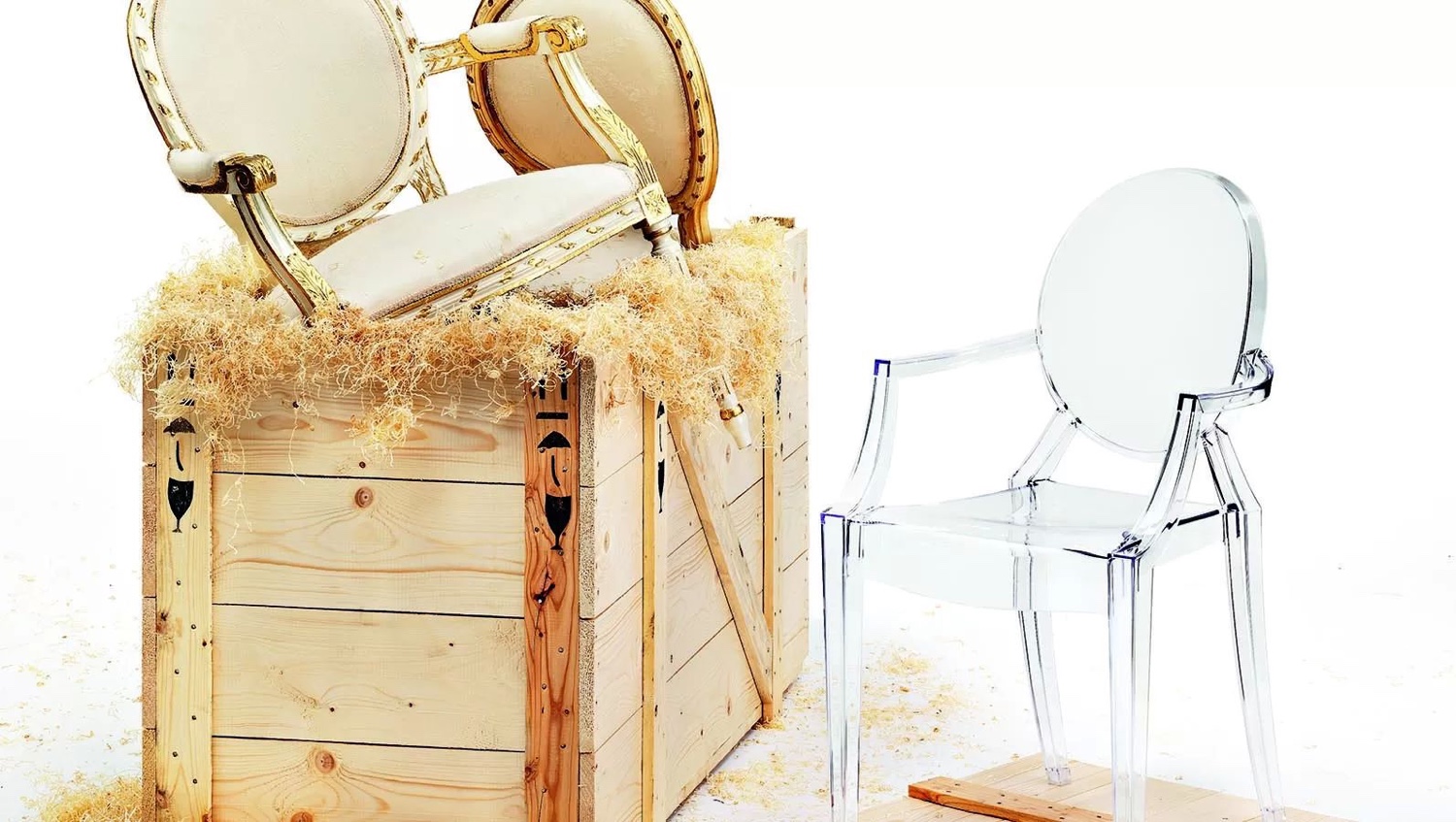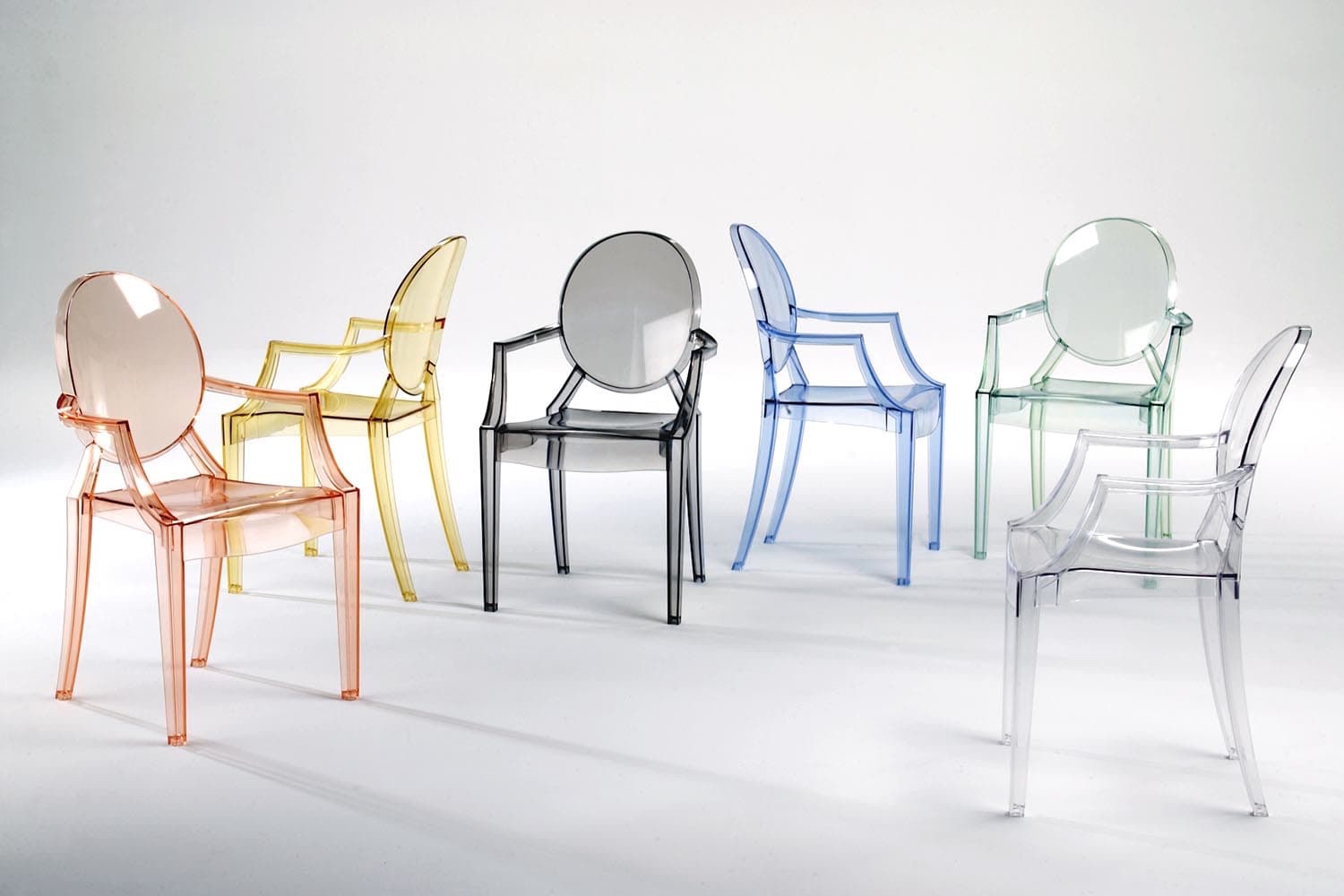 Miss K for Flos (2003)
Designed for Flos, Miss K is a stylish lamp with a coquettish feminine edge. Light is diffused inside a high-quality technopolymer shell whose shade has a distinctive ruled finish.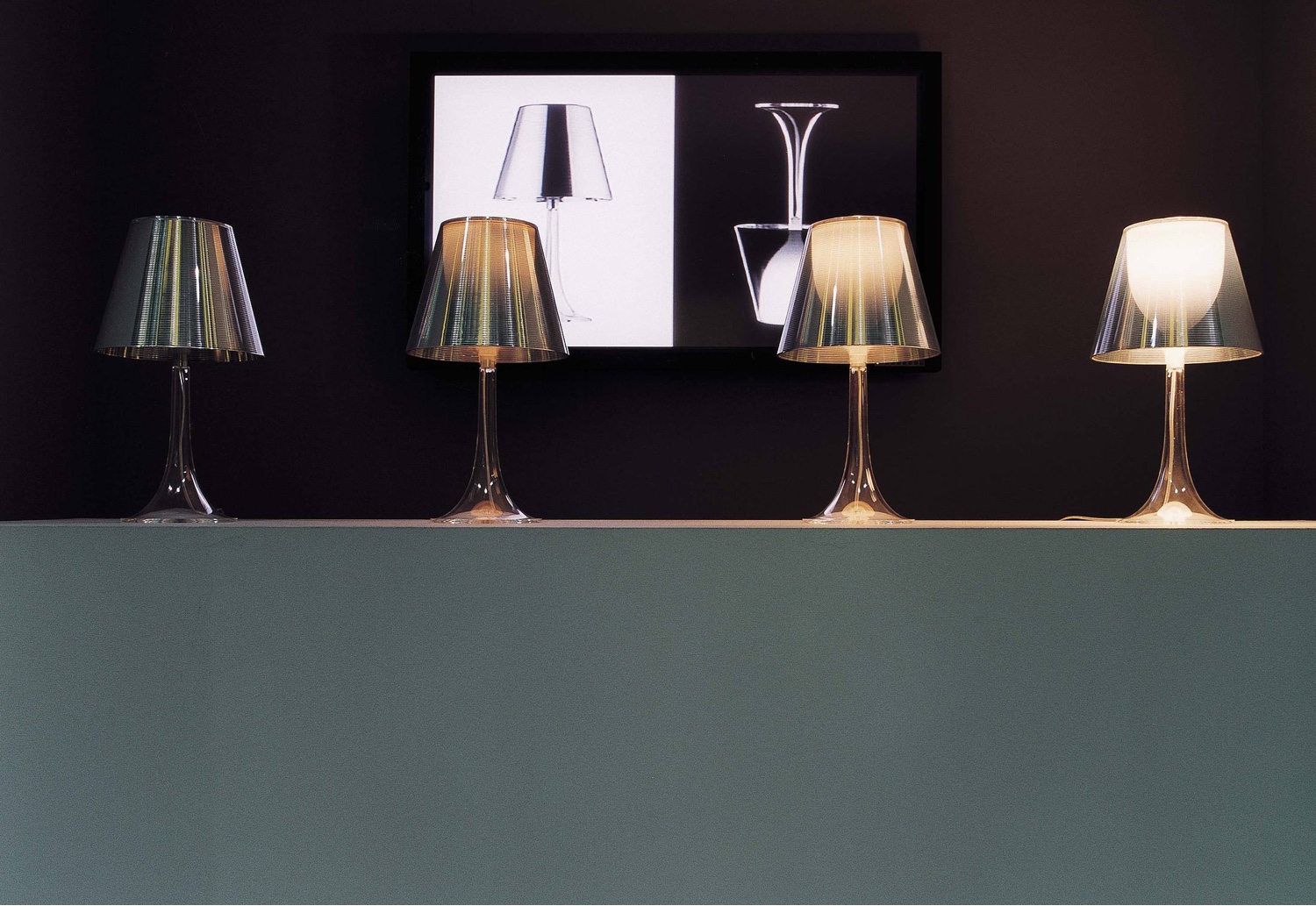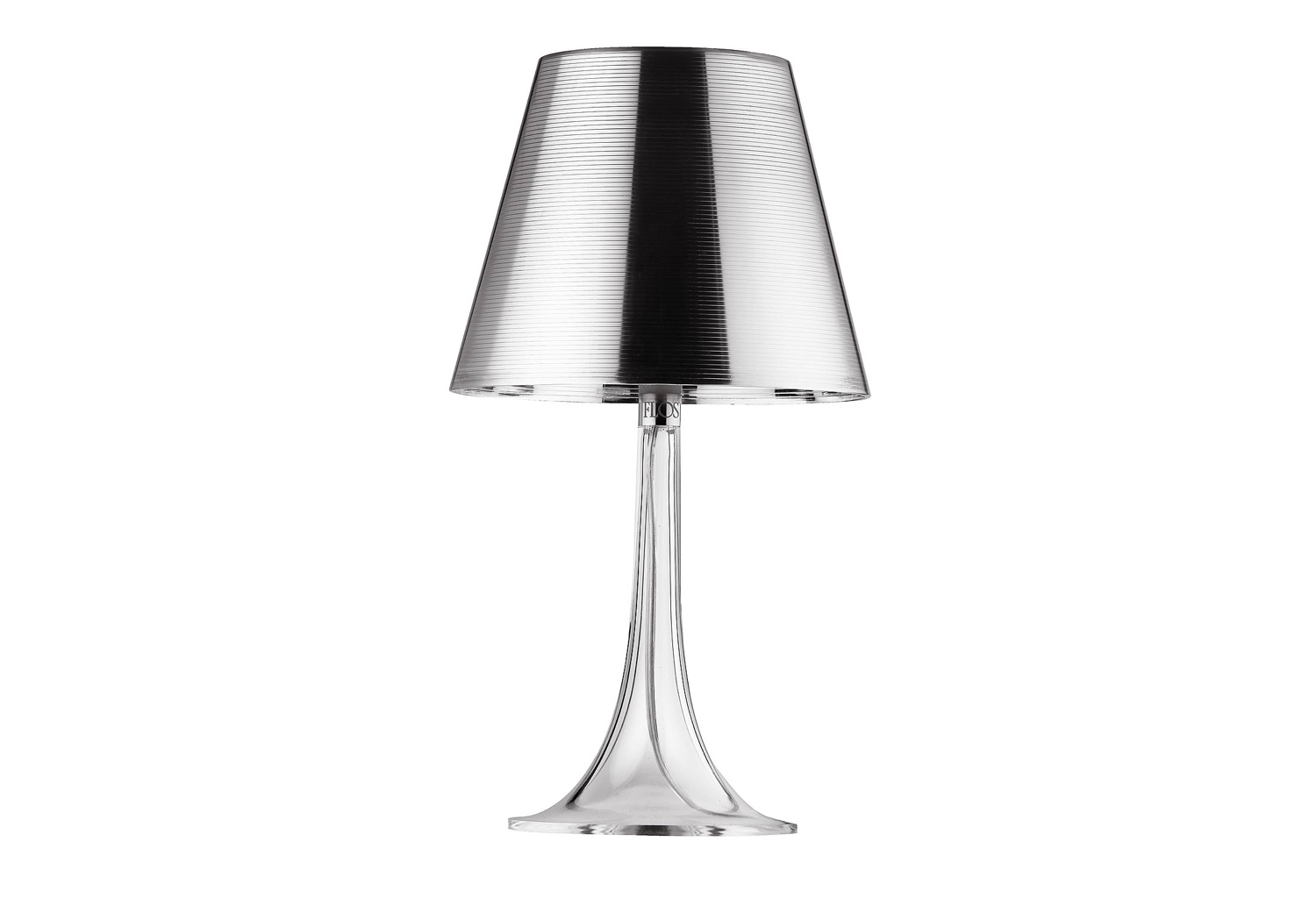 Passion for Cassina (2007)
Combining the best qualities of a dining chair and office chair, Passion was launched in 2007. Designed for Cassina, the Italian design doyen, Passion is an elegant chair with a charming profile.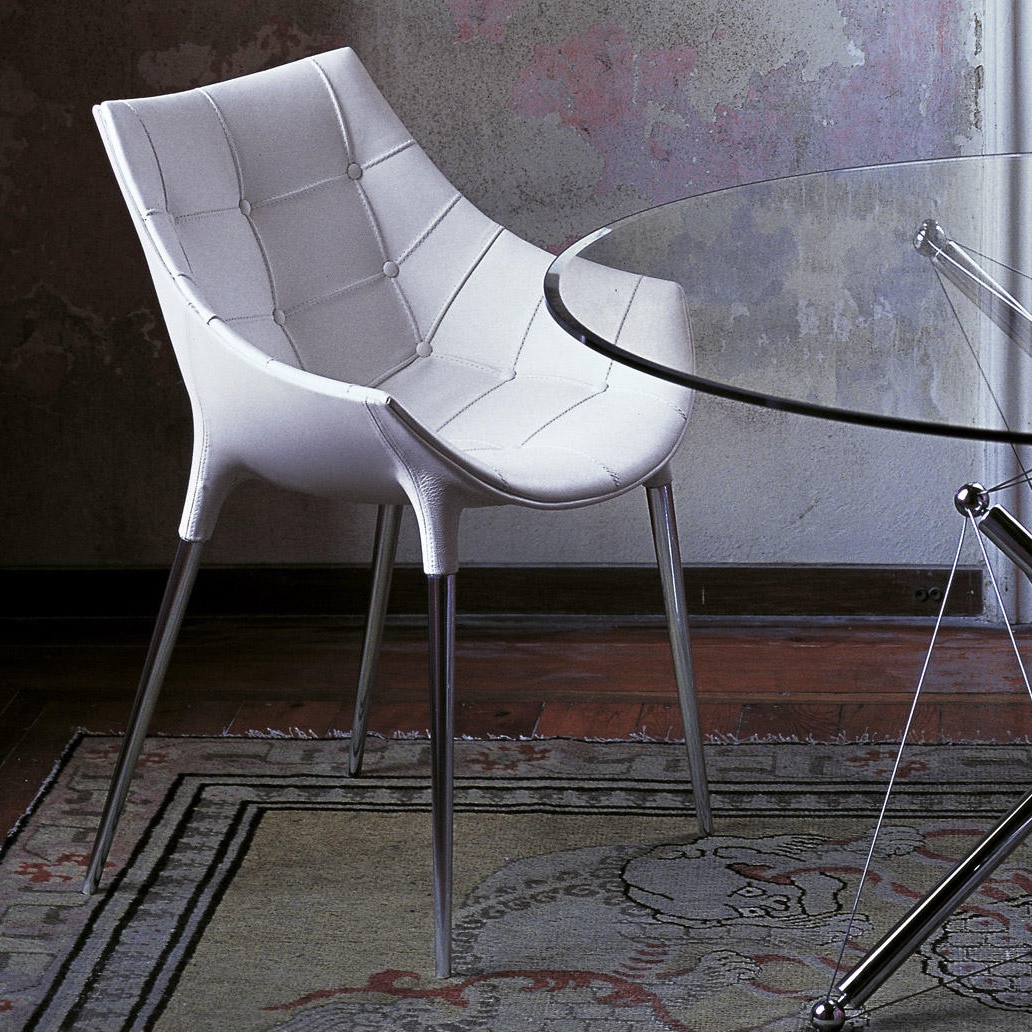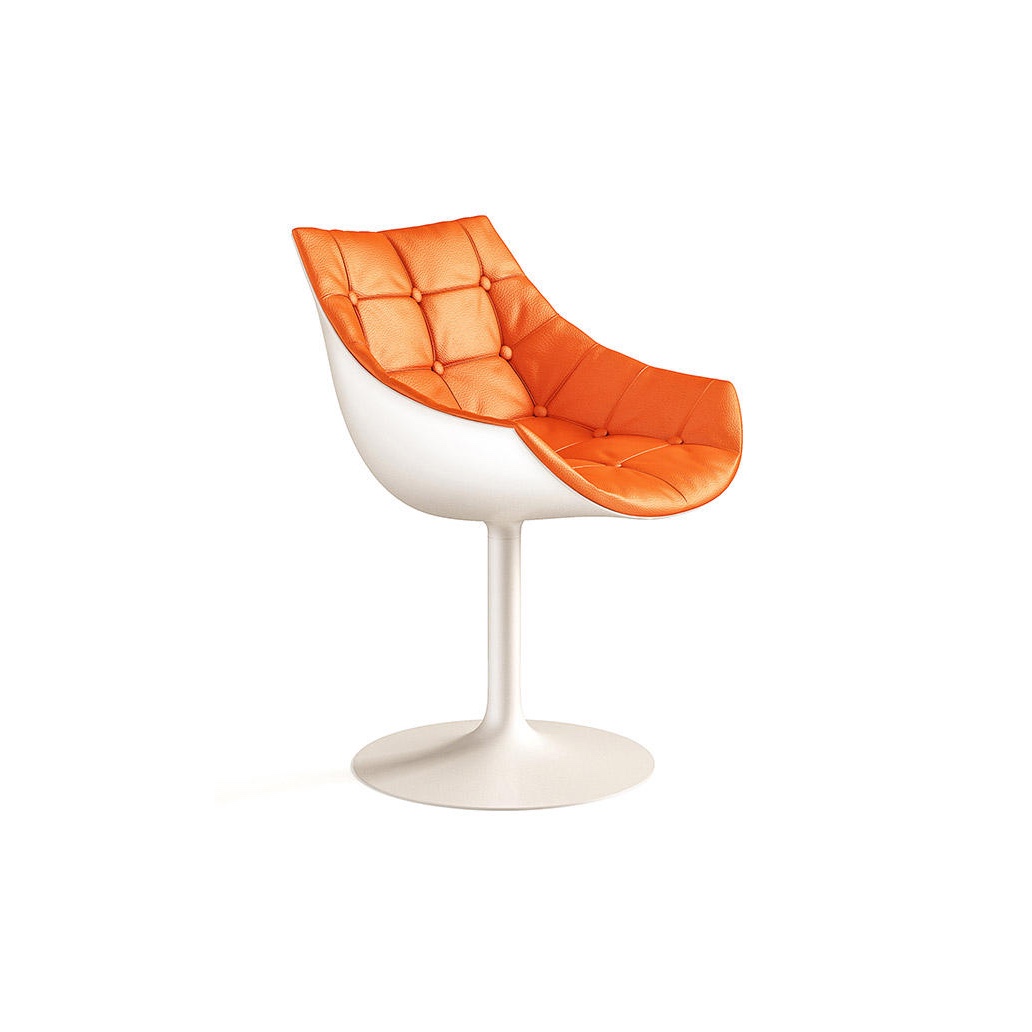 ZIK Headphones for Parrot (2012)
These headphones are a perfect fit for the most urbane gentleman. Looks aside, they are too a hi-tech beast.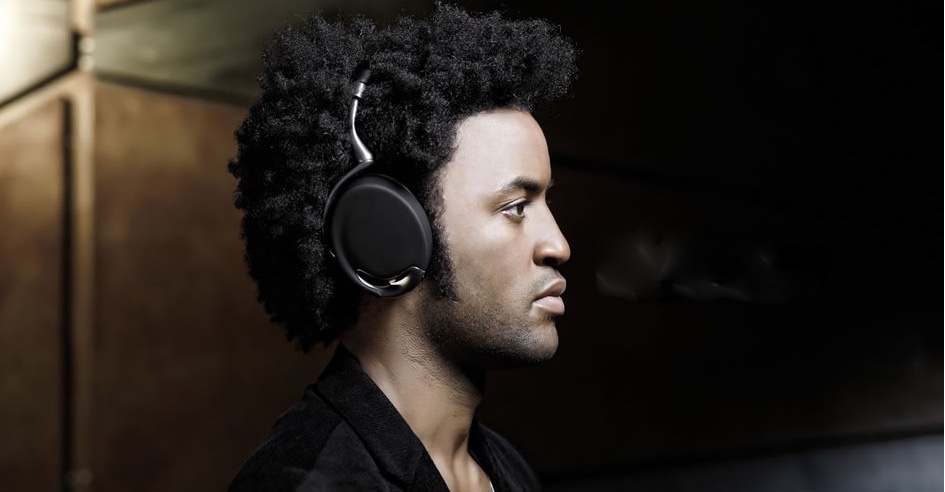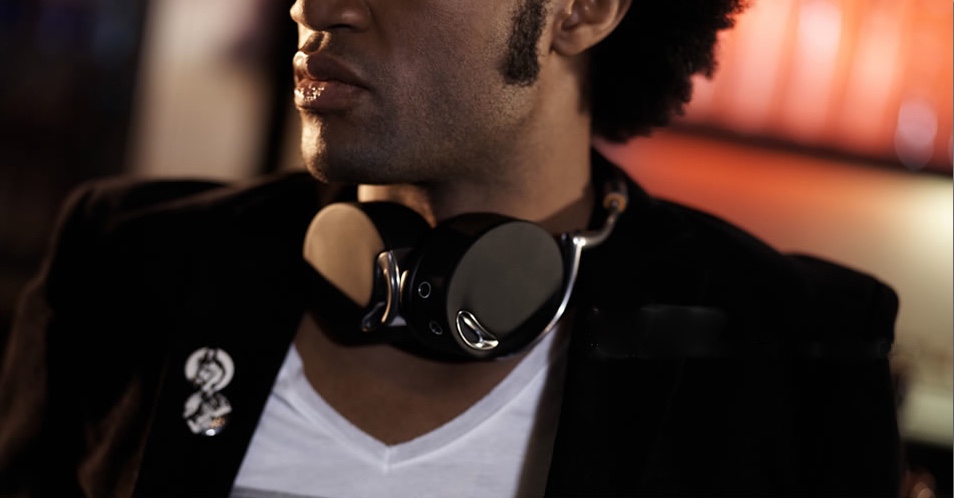 Broom Chair for Emeco (2012)
The Electrical Machine and Equipment Company – Emeco – was established in 1940 and is based in Hanover, Pennsylvania. Philippe Starck designed the Broom chair for Emeco in 2o1o: this collaboration sought to eliminate waste. Broom combines reclaimed polypropylene and discarded wood fibres, effectively creating a material composed of collected waste matter. Smart and sturdy, Broom is playing its part to sweep and clean the impact of industrial detritus.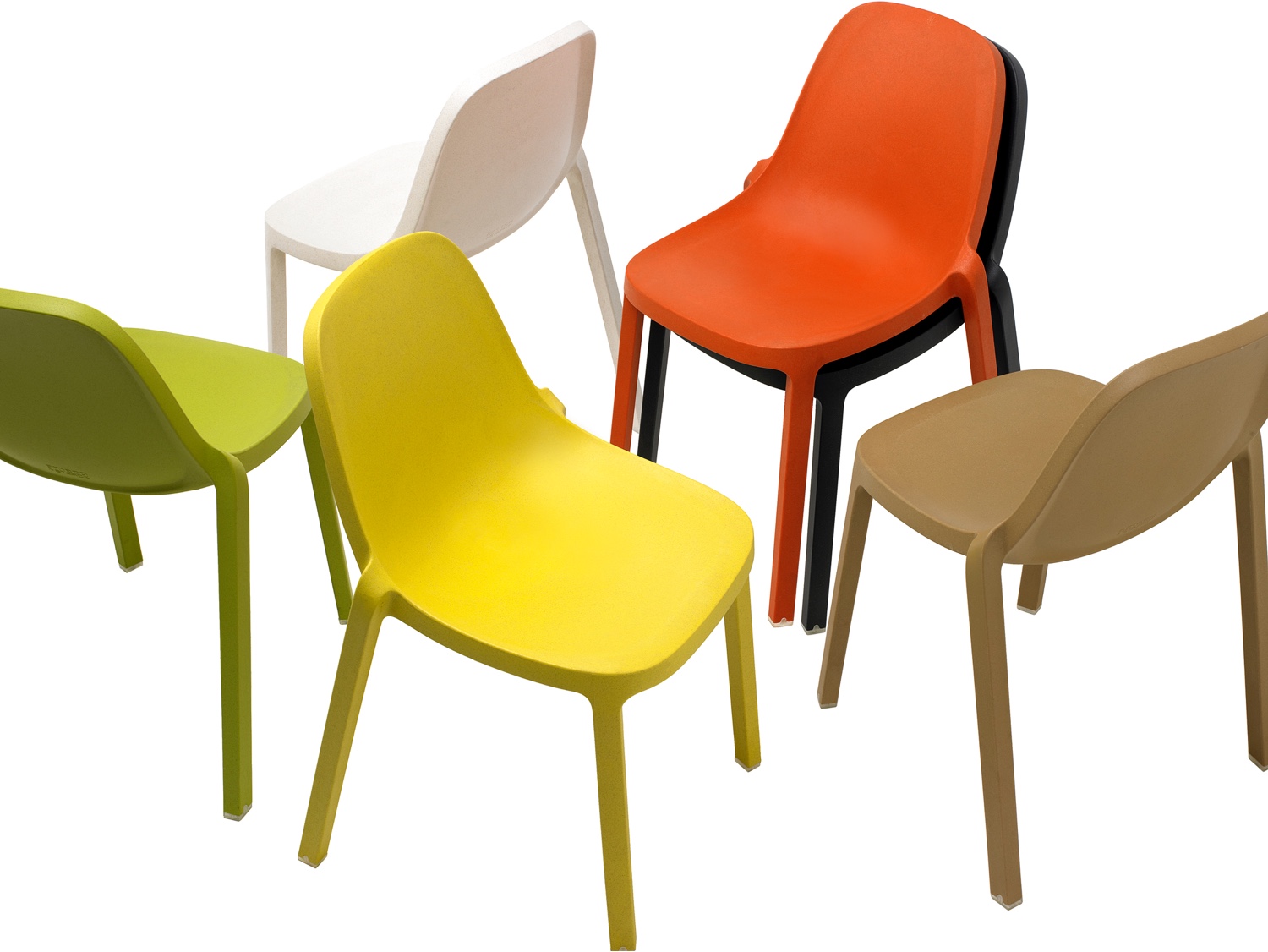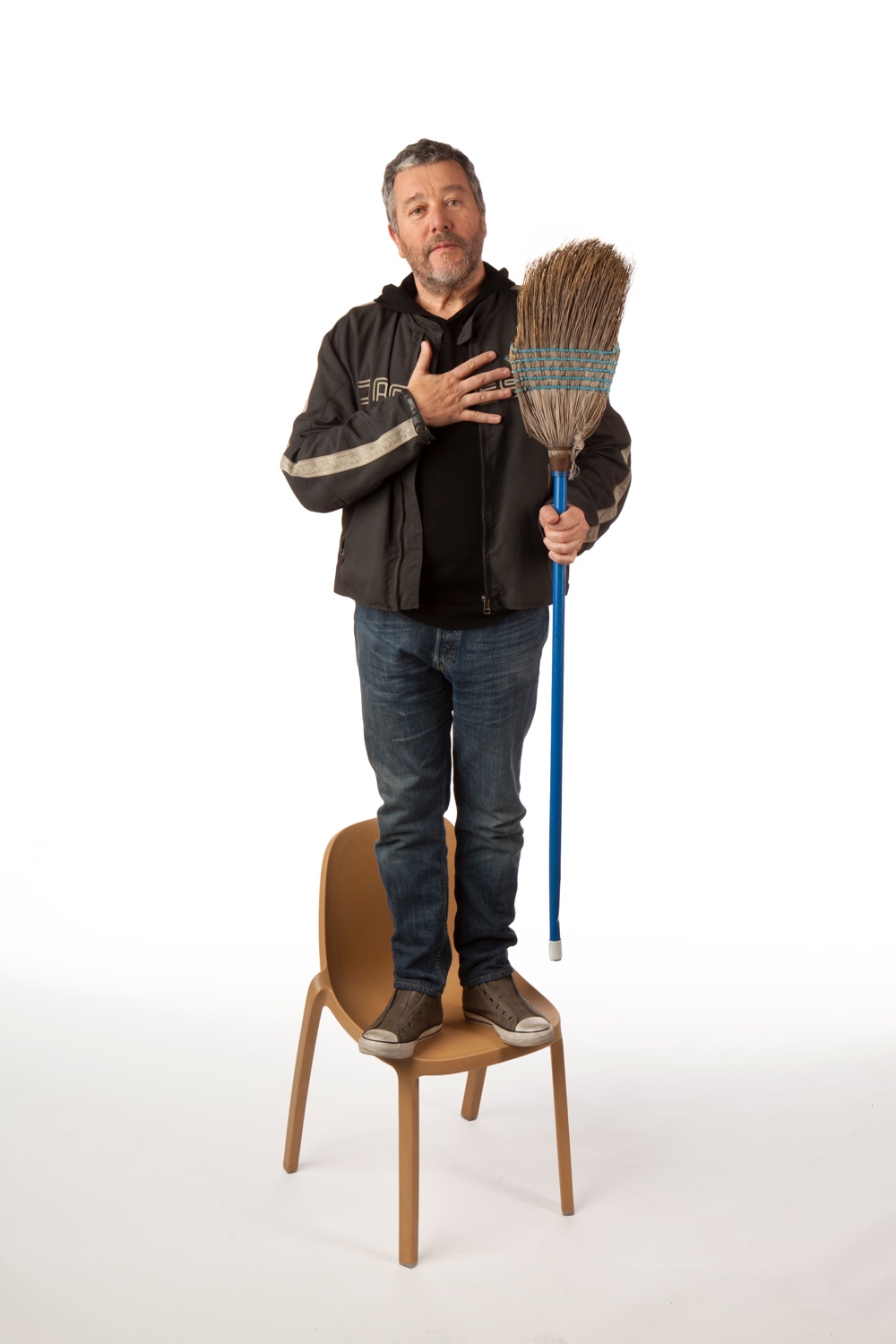 Pibal Bicycle for Bordeaux (2012)
In Philippe Starck's version of the "ideal city bike", Pibal is a hybrid bike-scooter produced by car manufacturer Peugeot for the city of Bordeaux.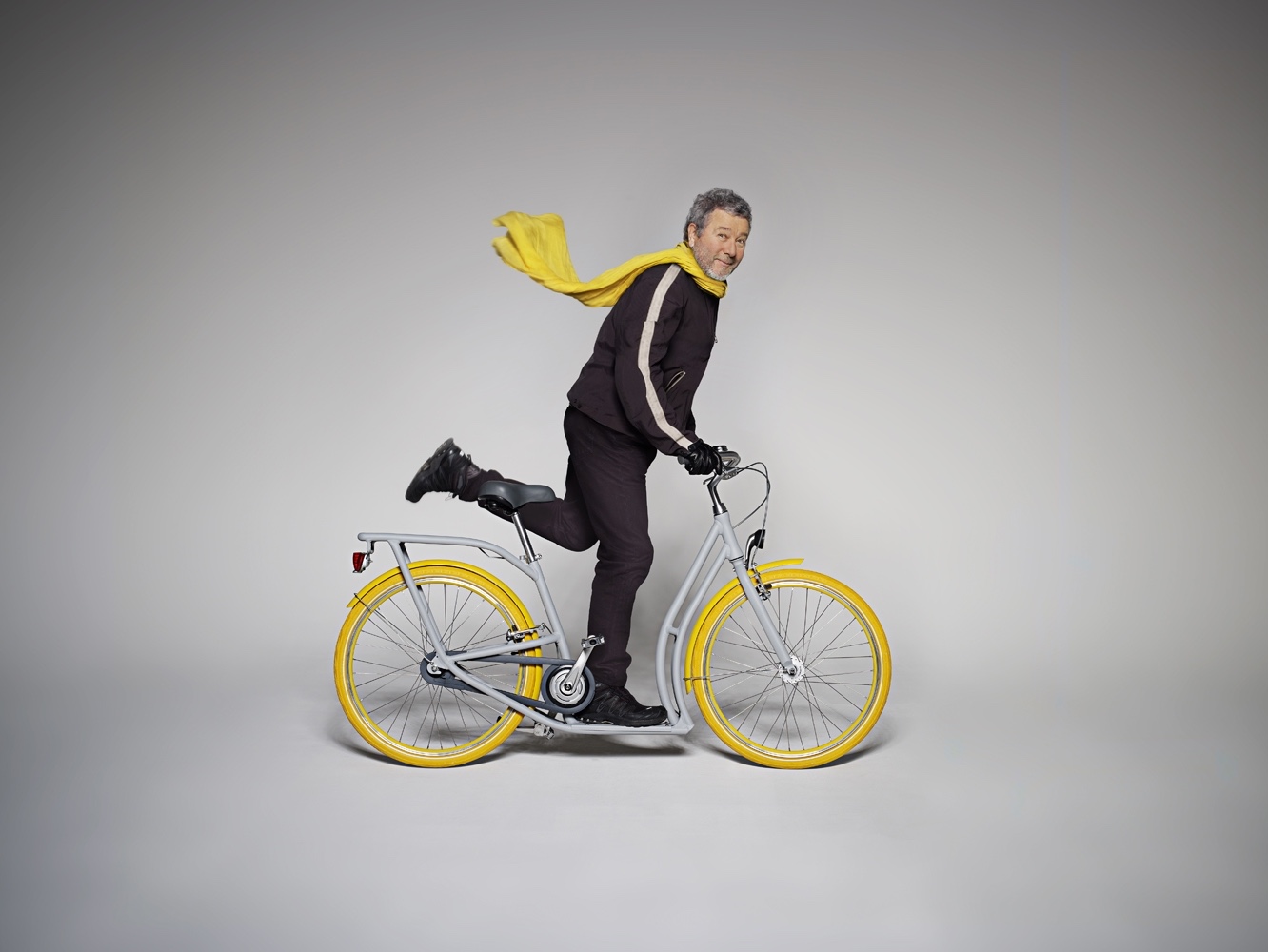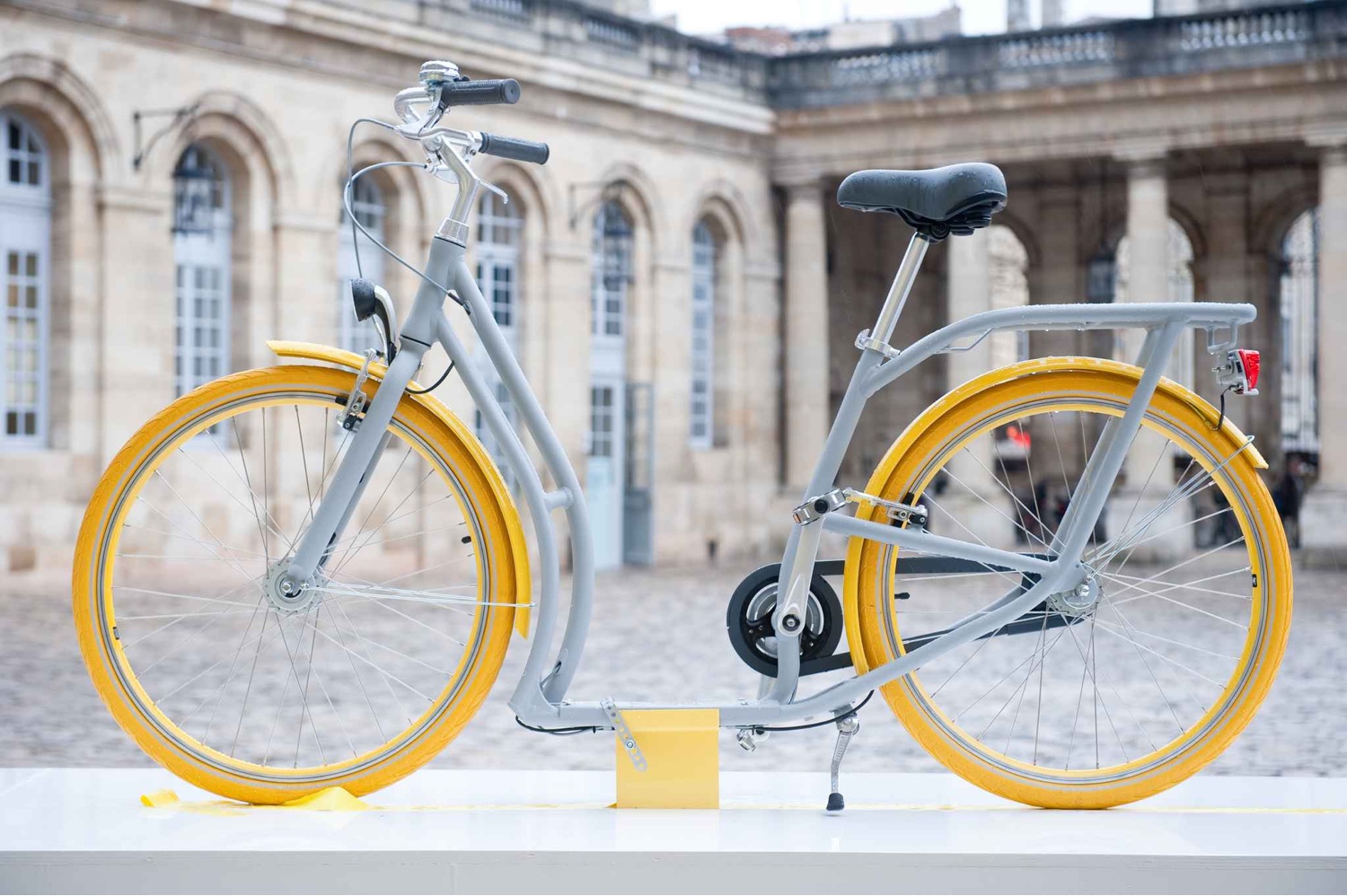 Hot Bertaa for Alessi (1990)
Hot Bertaa was Starck's failed attempt at producing a truly sculptural icon for Alessi. The kettle's plastic handle and spout are a single piece that skewers its aluminium body. Water is poured in via the longer hollow cone-shaped handle and poured out via the short spout. Hot Bertaa was taken out of production in 1997. Of the design, Philippe Starck remarked: "With hindsight, I was just trying to get myself noticed, I wanted to make a masterly, sculptural object. In fact, this sculptural object is one of my worst pieces ever. It isn't very functional, it's dated, too fashion conscious. It's one of the things I'm most ashamed of" (Source: Designophy). Almost two decades later, Hot Bertaa is now a collector's item.