Think of patchwork patterns, and the first thing that comes to mind is plush quilts that often bring along with them fun motifs. Go a step further, and the idea of patchwork rugs is what you stumble upon. But the last couple of seasons have seen a change in this, with the world of interior design making patchwork tiles a much sought-after trend. Admittedly, this is not an idea for everyone, and if you have a disorganized home that already looks messy, then a patchwork of contrasting tiles seems even more out of place. But get it right and you have a versatile masterpiece that turns heads and steals the spotlight!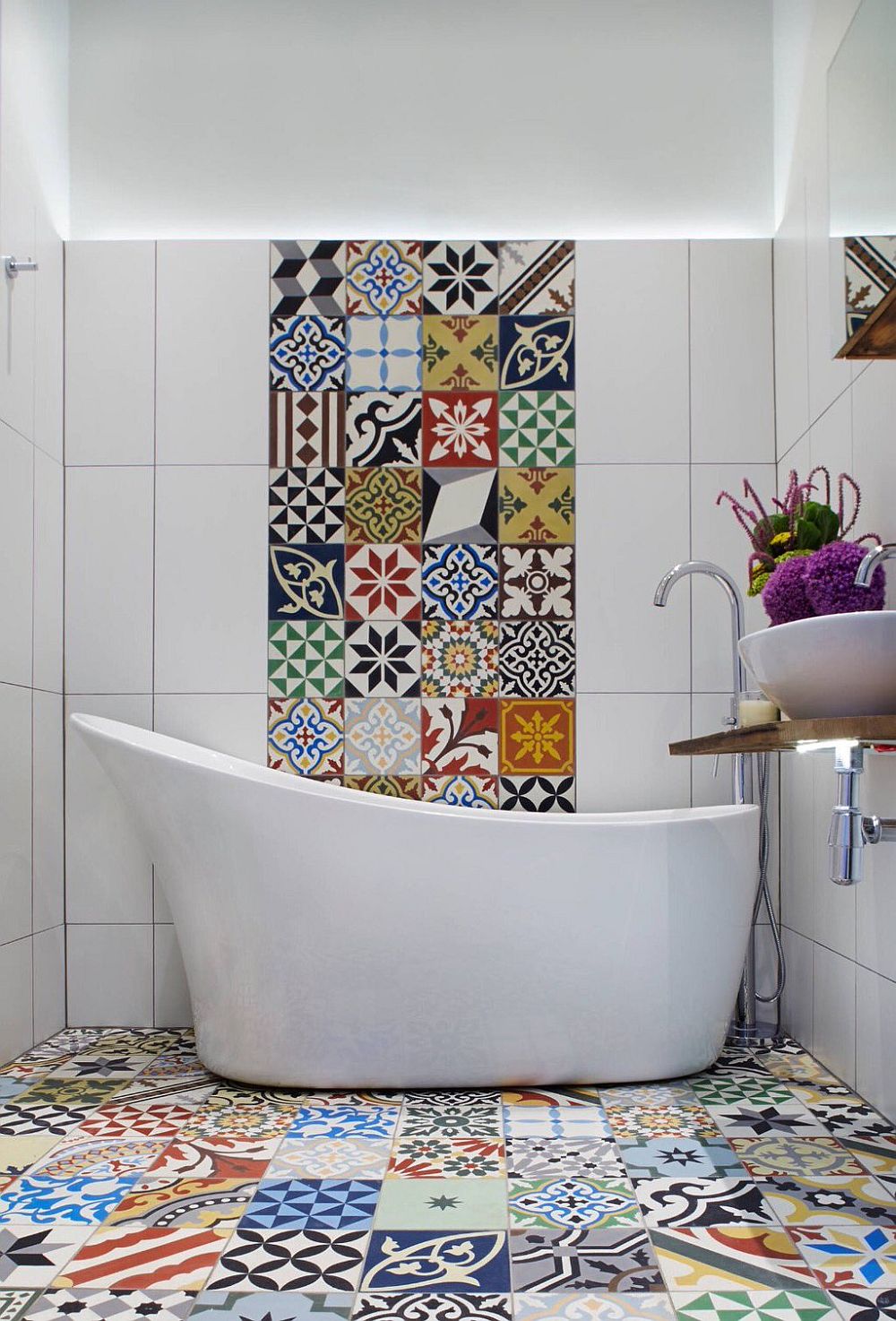 Patchwork tiles essentially give you creative freedom, and they allow you to add color and pattern to a room in abundance, yet you are definitely not limited by conventional design wisdom. From eclectic to exquisite, monochromatic to those with Mediterranean vitality, each composition is unique, expressive and intriguing. And if you wish to get in on the trend, the 25 delightful interiors we have on display today would surely fill you with ample inspiration to start right away.
Expressive Modern Kitchens
Looking to give your kitchen backsplash an entirely new and exceptional look? Why not move away from those old subway tiles in white for once and try out patchwork tiles this summer? Patchwork tiled backsplashes are not just fashionable, they also instantly add color and pattern to the contemporary kitchen that is generally devoid of both. You can choose tiles either in colors that complement the existing color scheme of the kitchen or add bold, bright and striking new hues along with ample pattern. Whether it is geometric prints that the tiles carry, floral motifs or just Moroccan patterns, you will instantly notice that the new backsplash becomes the focal point of your revitalized kitchen.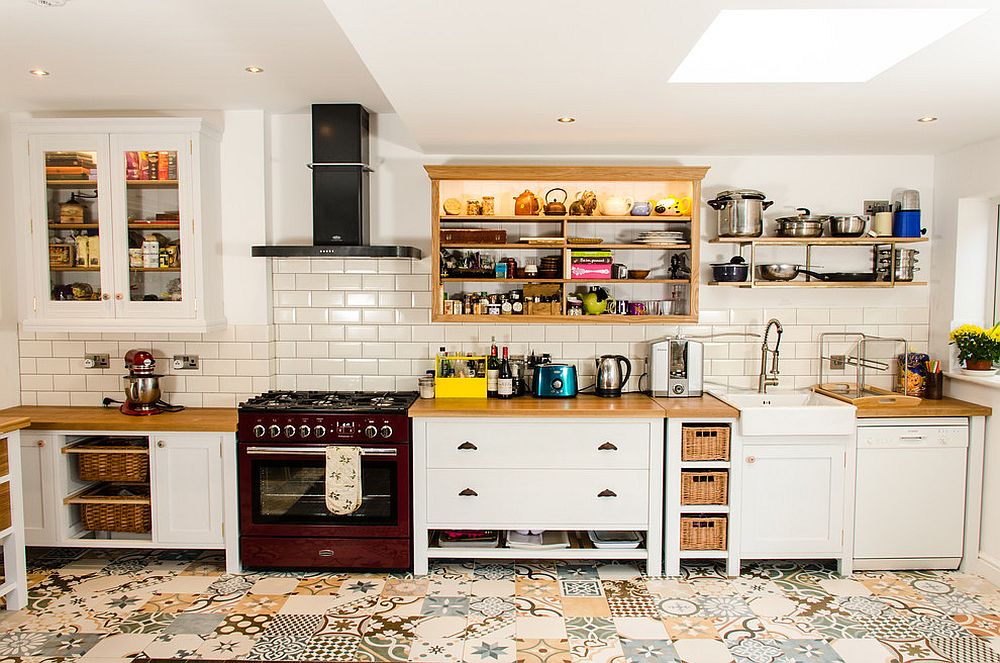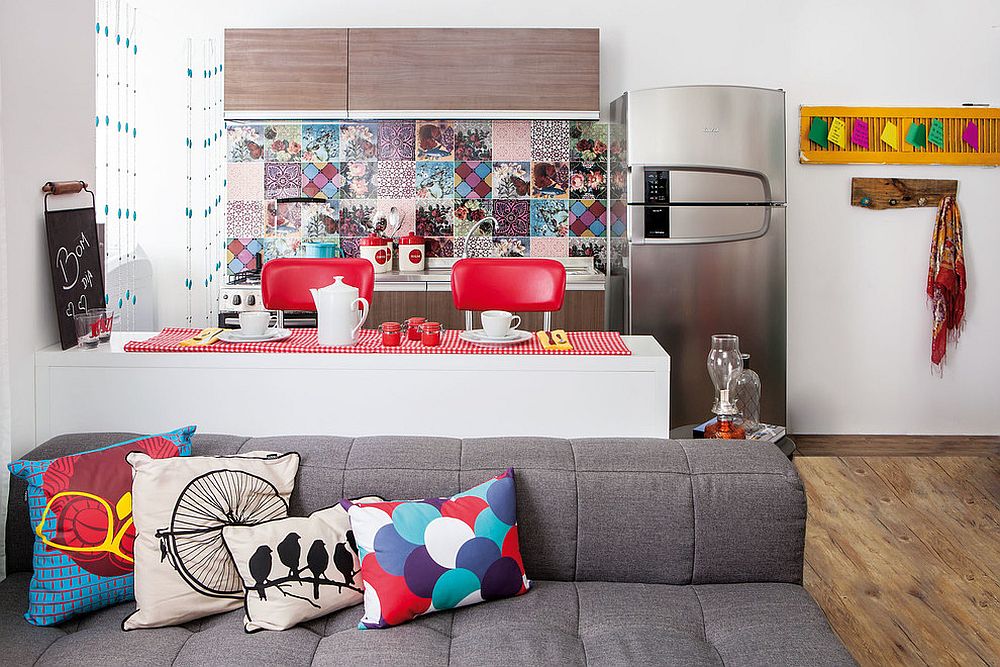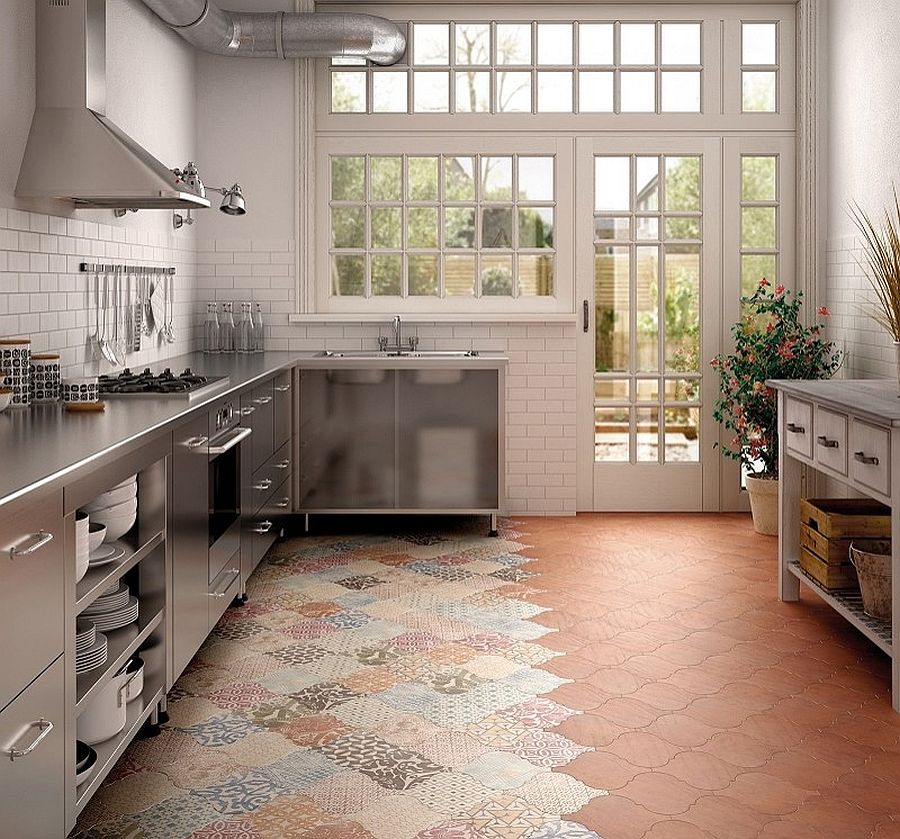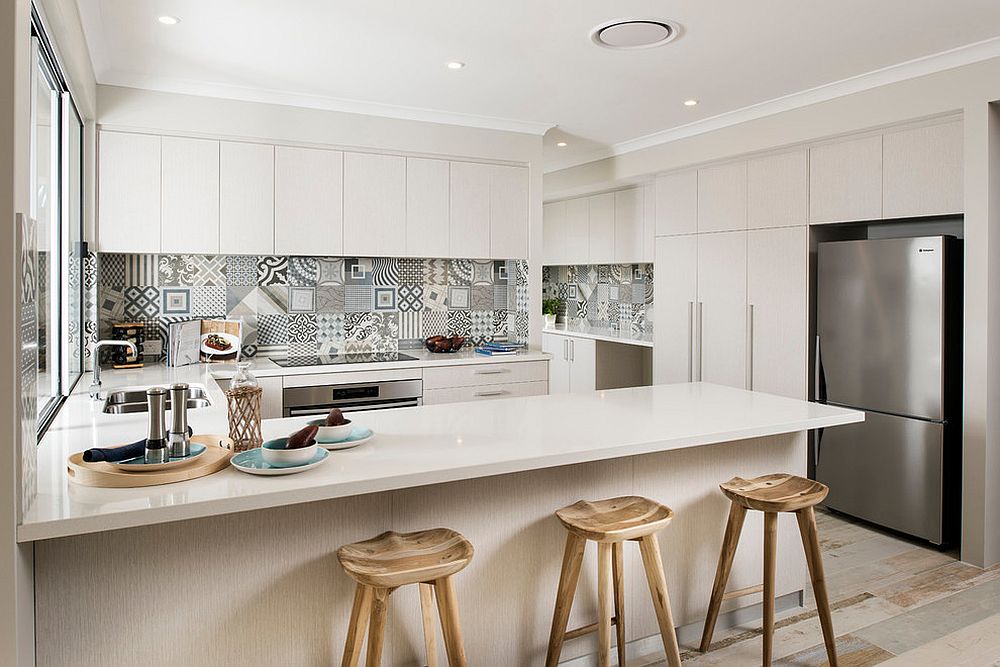 If you wish to take the idea of patchwork tiles in the kitchen a step further, then try out a patchwork of floor tiles. This can be a bit intimidating at the start, but by bringing tiles in pastel hues or lighters shades, one can avoid a gaudy appearance while giving the kitchen an instant makeover. Another smart option is monochromatic patchwork tiles that feel a lot more modern and also give the modern kitchen a more curated visual appeal.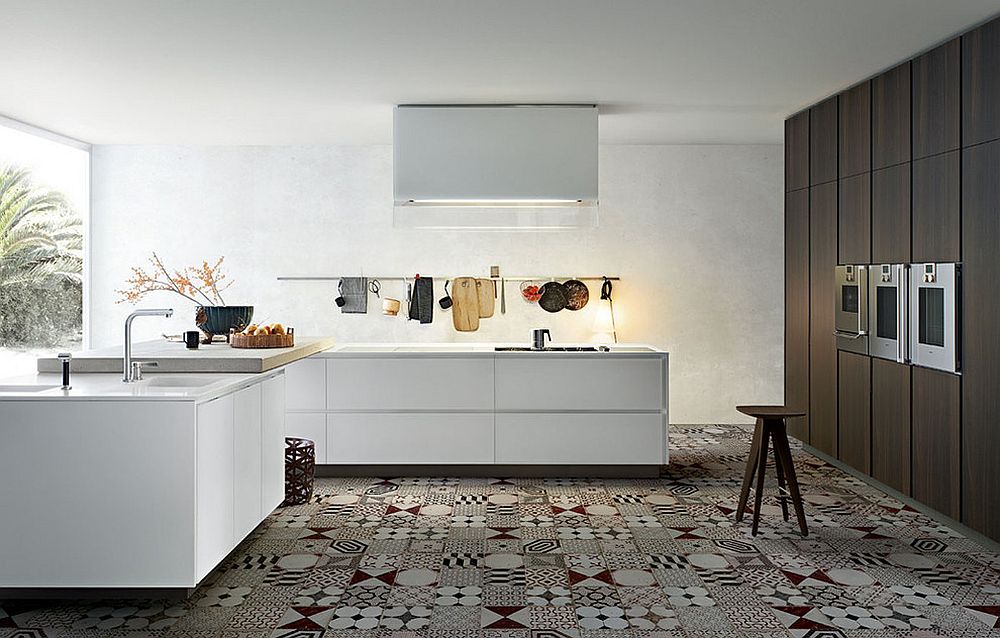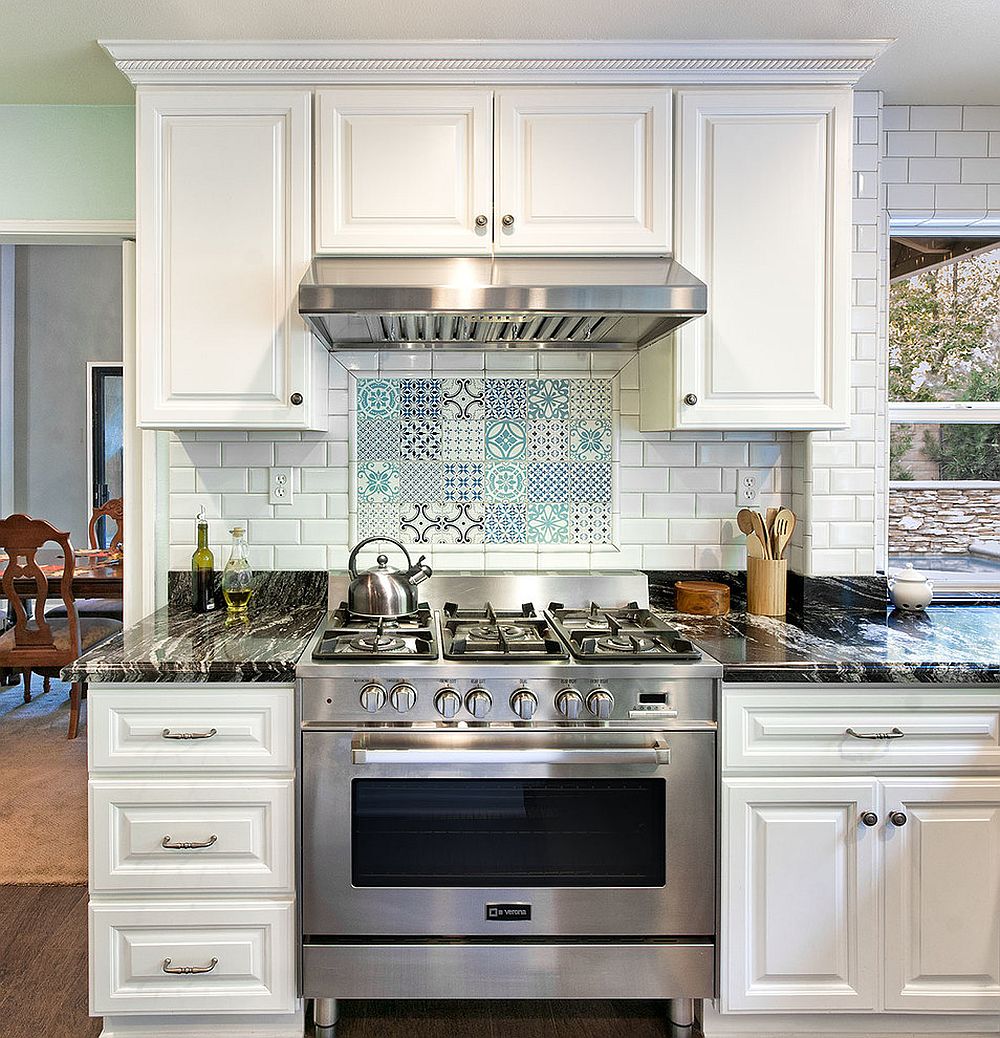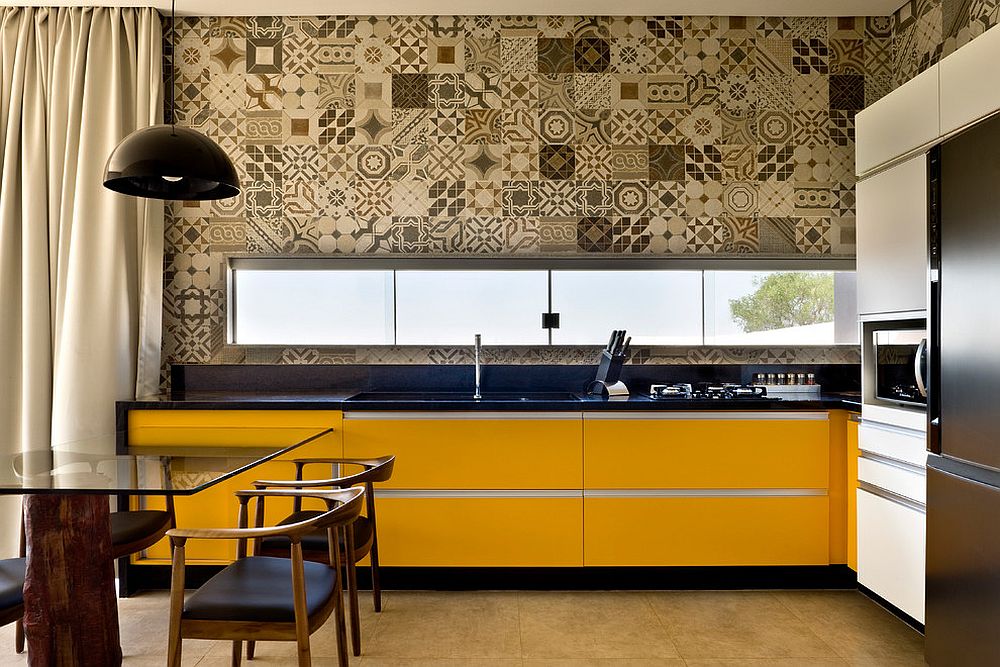 A Bathroom That Wows!
Bathrooms always offer a great place to try out new trends and design elements that you might feel are too risky for the living room and bedroom. This summer, bring the wonderful blend of colors and motifs showcased by patchwork tiles to your relaxing contemporary bathroom. Much like in the case of the kitchen, you can either opt for a wall draped in different patterned tiles or a floor that is lively and expressive thanks to patchwork tiles! Styles like eclectic, industrial, retro and even Victorian will gleefully embrace patchwork tiles, while sleek, contemporary bathrooms and minimal powder rooms can play host to a variety of patterned tiles in black and white!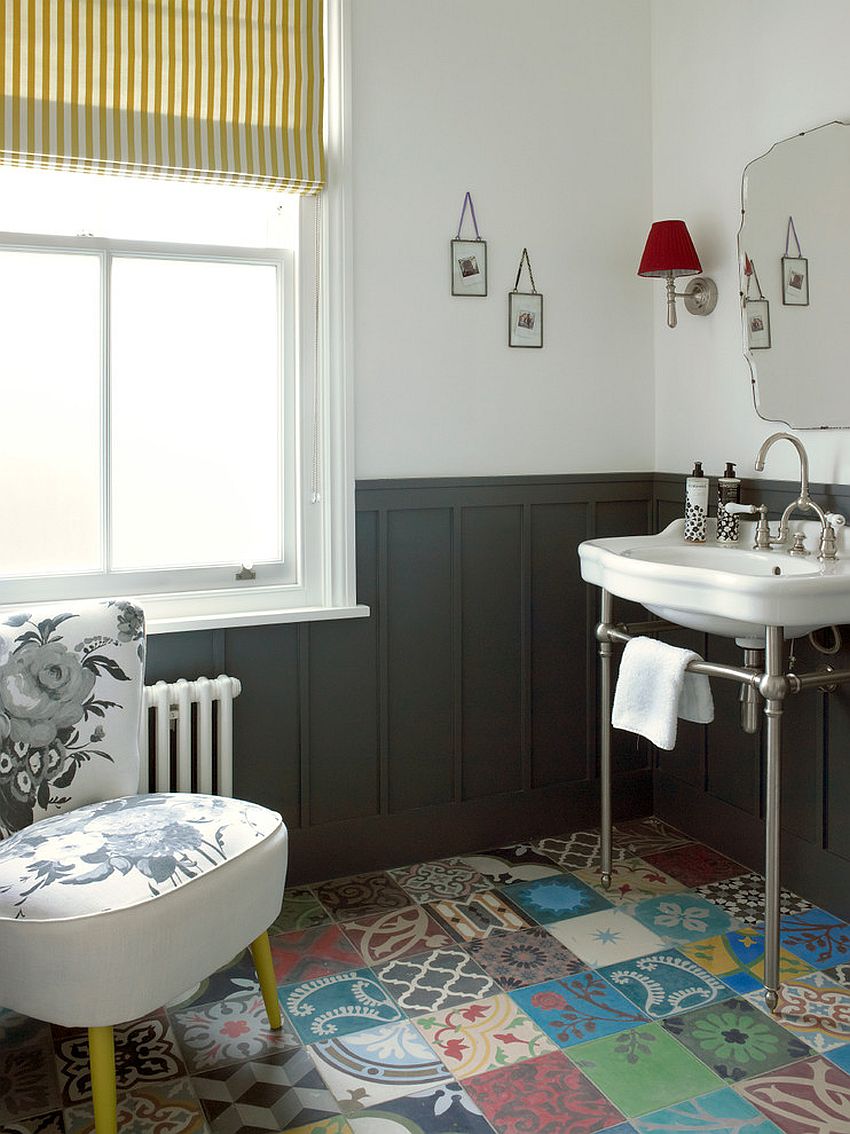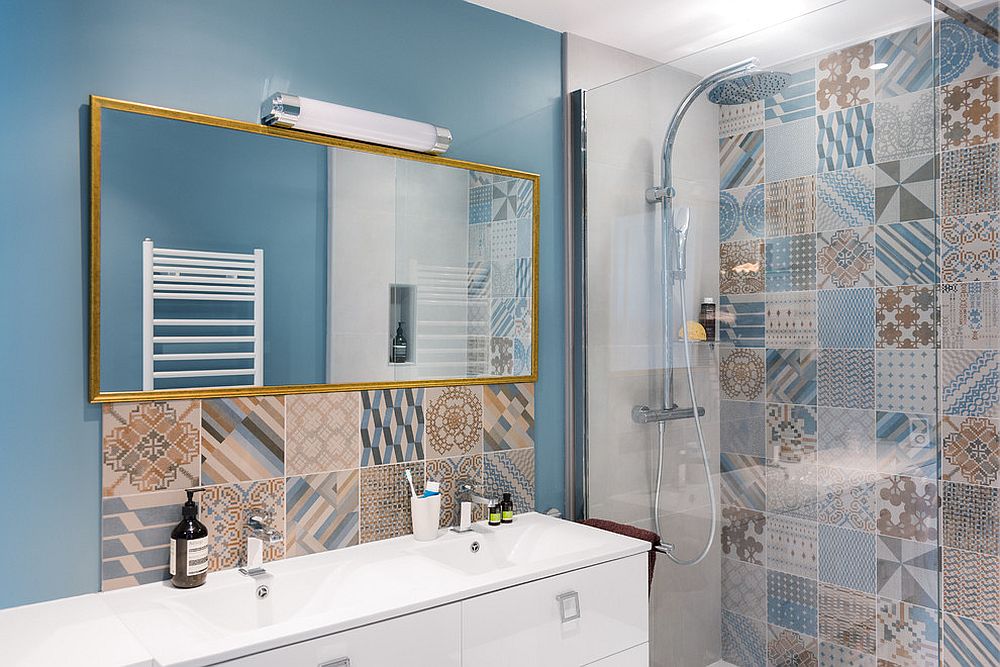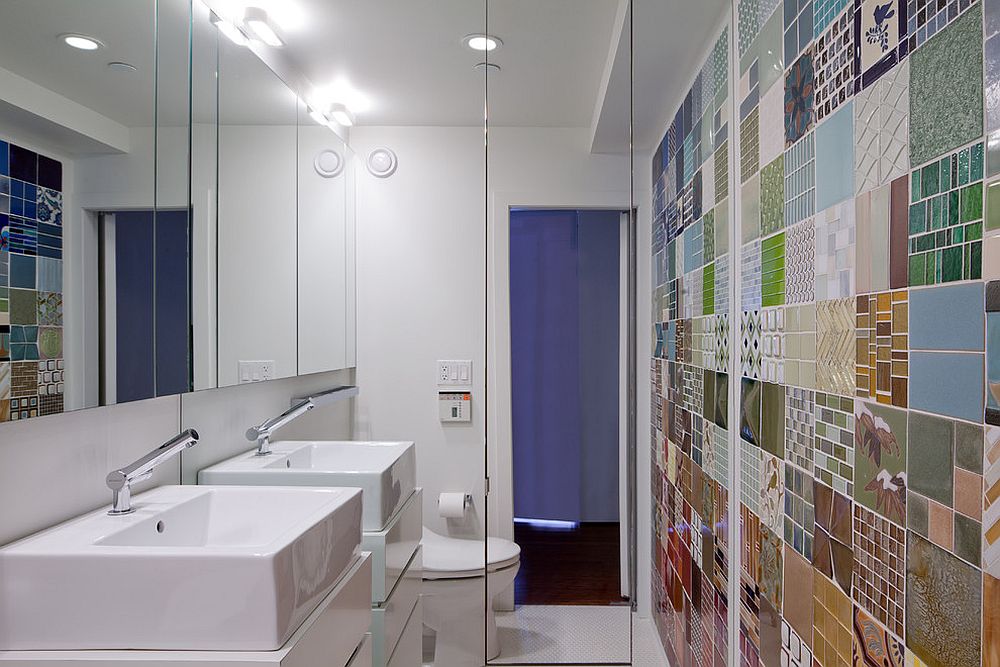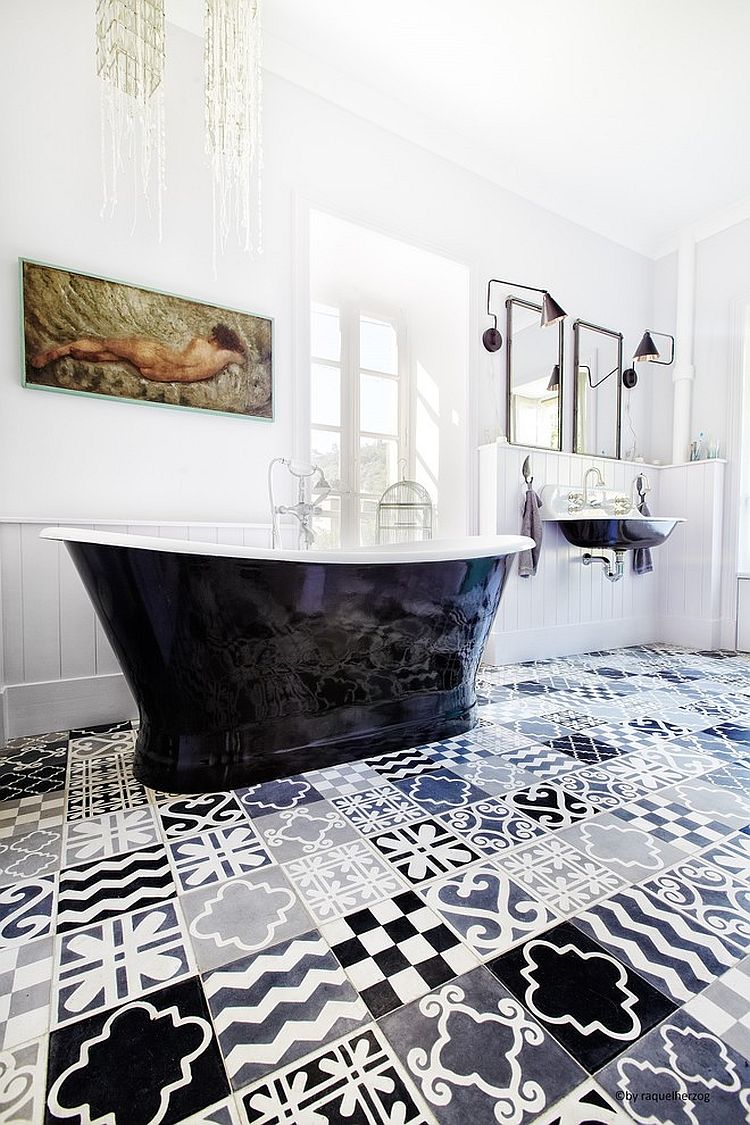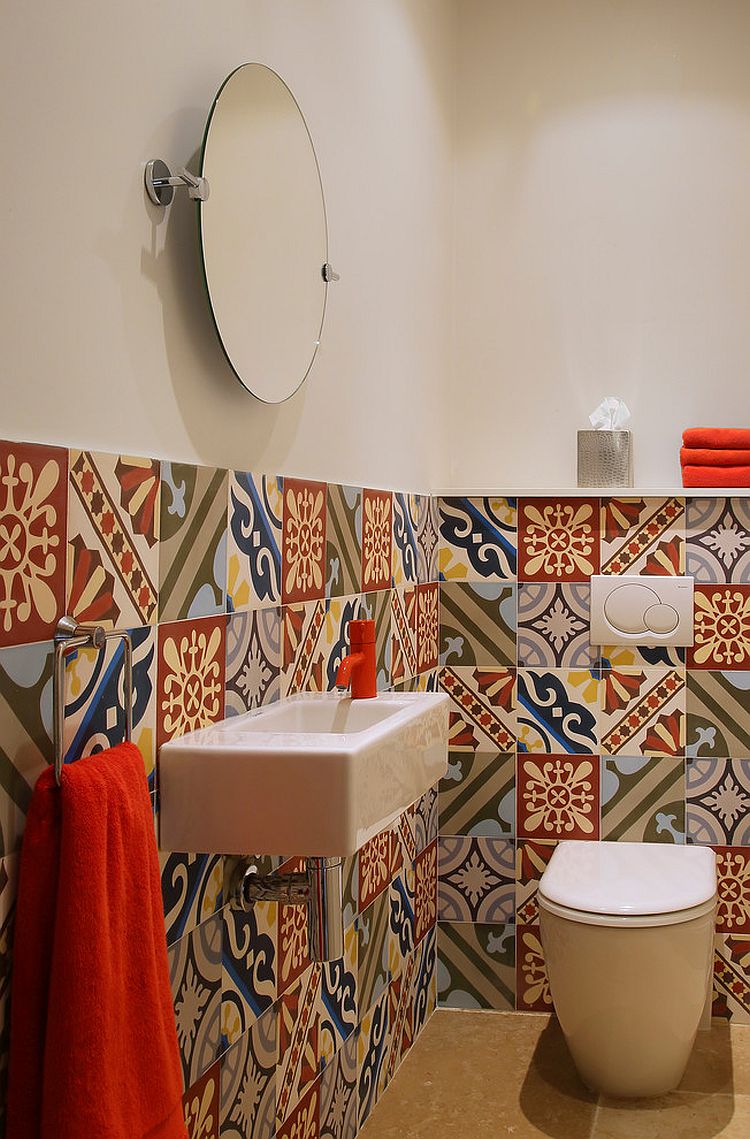 The Living Room and Beyond
Bathrooms and kitchens are undoubtedly the most popular places to try out patchwork tiles, but you can take this revolution ahead into other rooms of your house as well. But choosing and ordering tiles for your imaginative patchwork design can be a tough task at the best of times. For starters, not all tiles are suitable for every room of your home, and while some can only take light traffic, others might need too much care and cleaning. Be it terra-cotta, encaustic or porcelain tiles, make sure you get the right ones both in terms of form and function.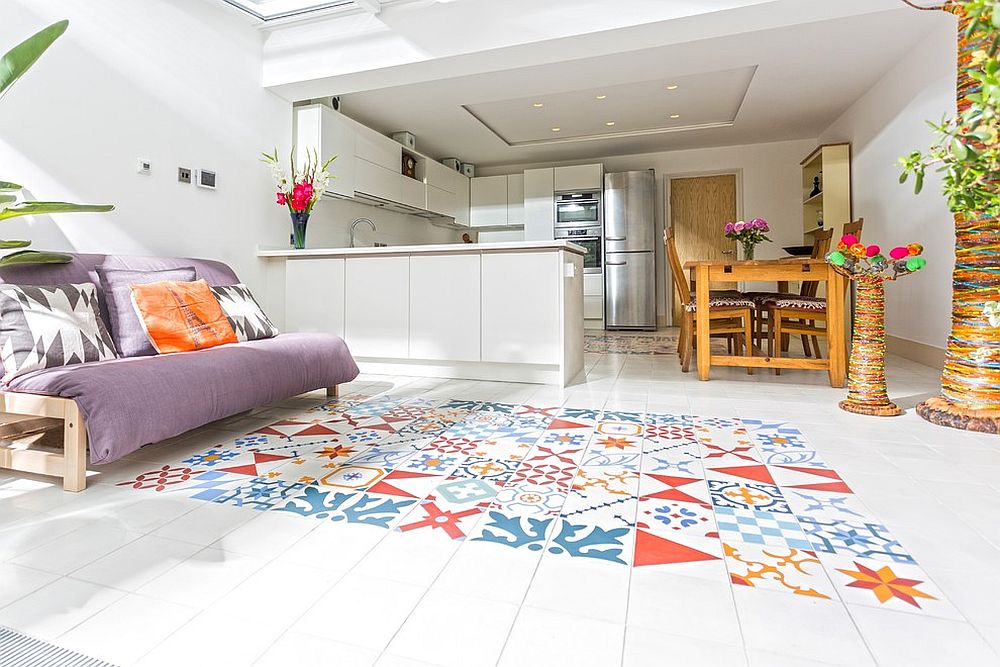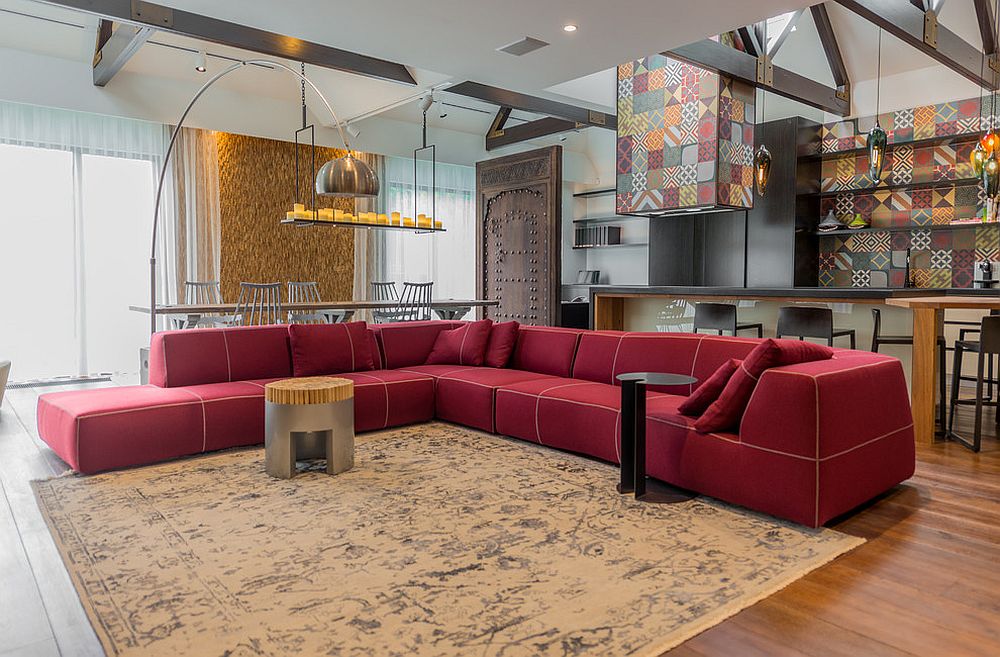 Also map out the complete pattern and the exact placement of each tile in your patchwork arrangement before placing an order. A lot of times getting individual tiles is hard to get so it is best to choose 6-10 tile designs for your patchwork and use them in repetition to create a dashing and inimitable collage.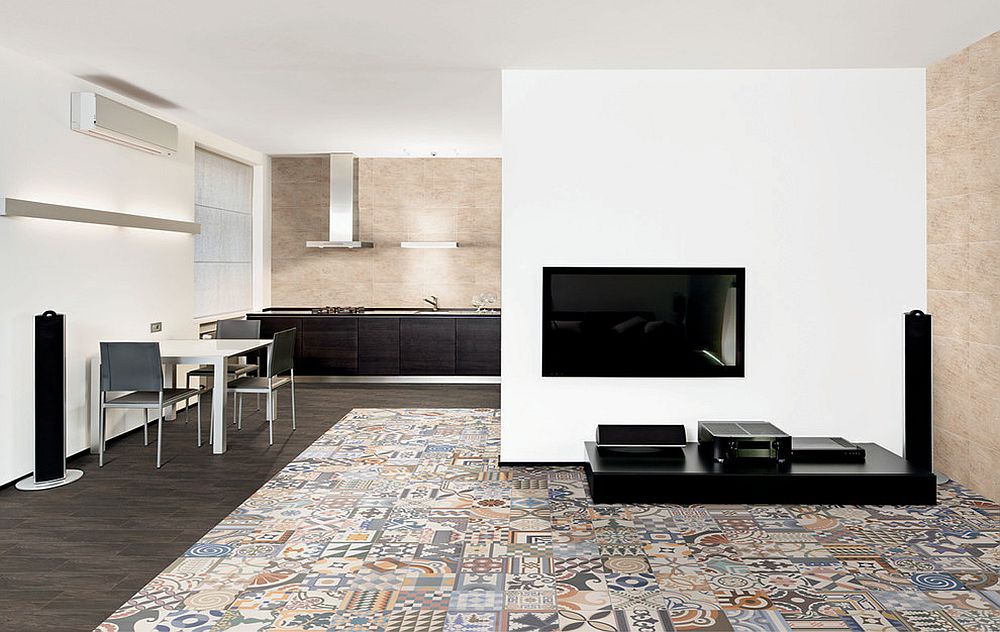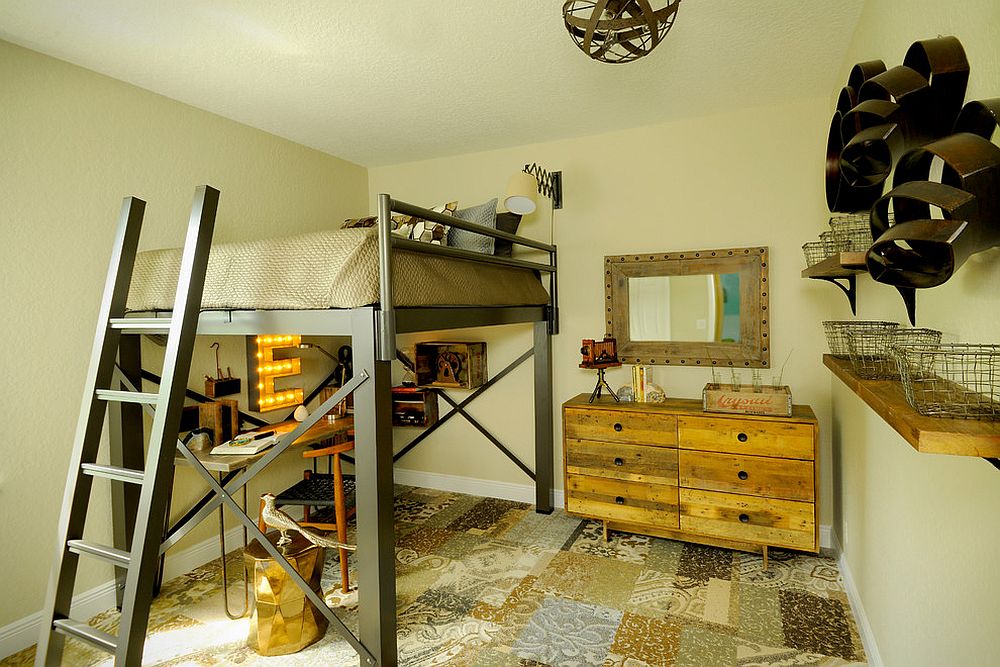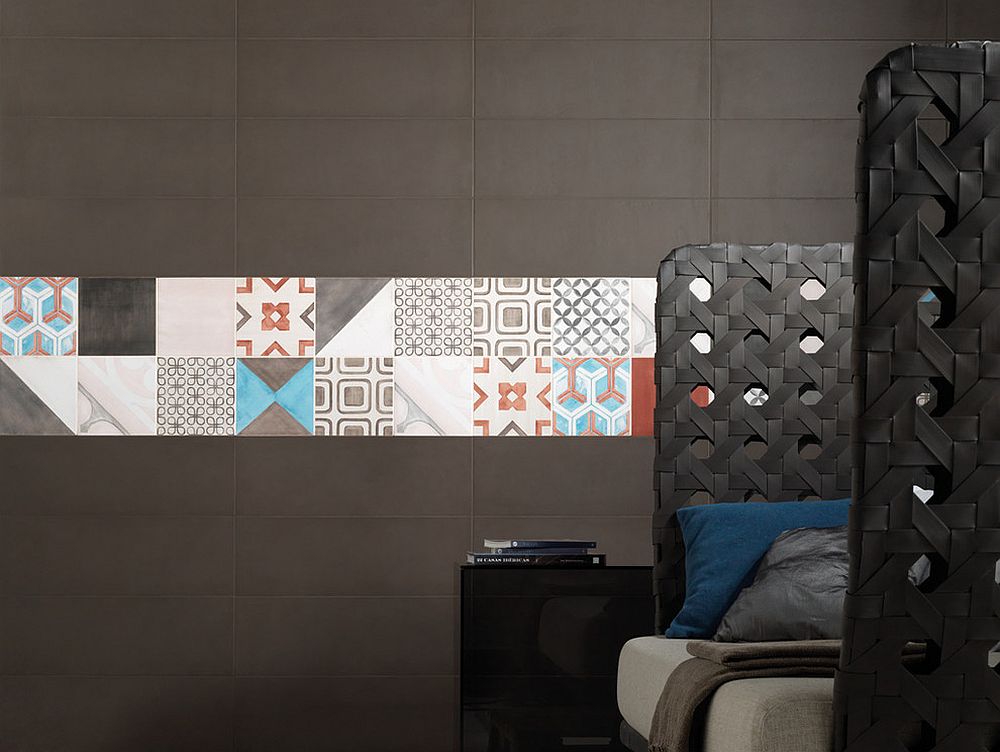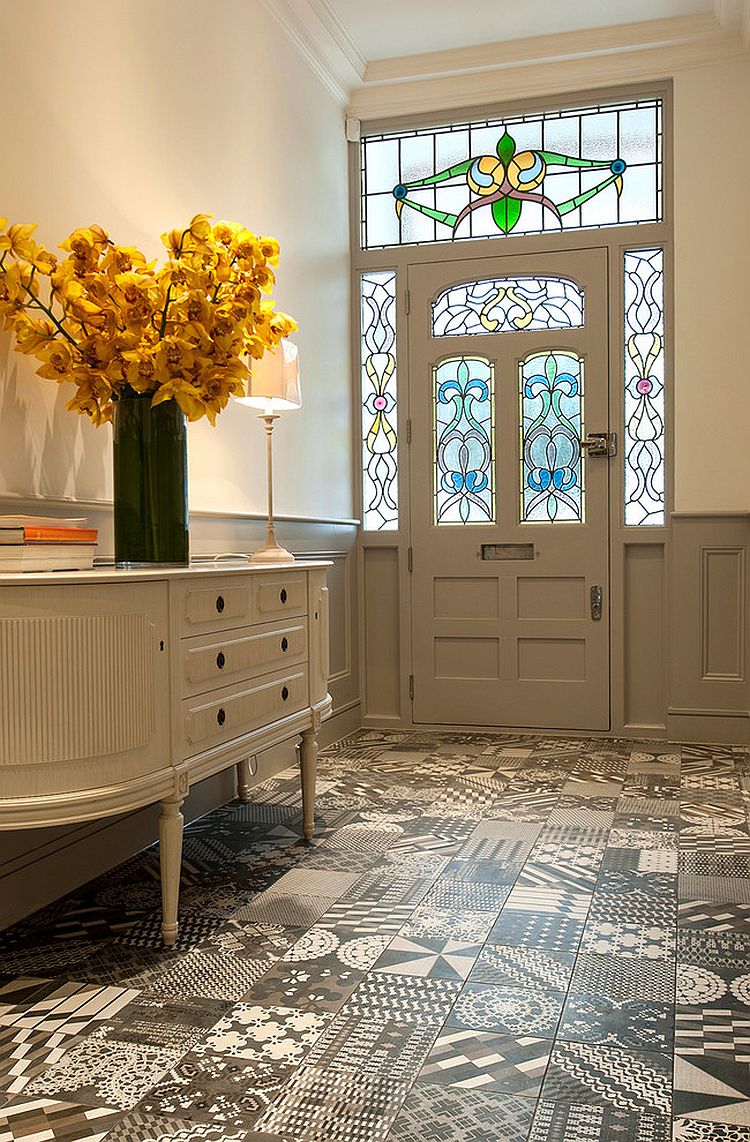 A Feast of Color
Small dining rooms and banquettes in the kitchen corner can also look cool when spiced up with a patchwork of bright, patterned tiles. This does fit in well with the retro, vintage style that many of these tiny dining spaces wish to recreate, and you also have a cool focal point in an open plan living area. Some homeowners have even started to replace their existing dining room rugs with patchwork tiles to create a more permanent and unique 'rug' that will serve them well for years to come. The less adventurous though can also get in on the fun and adopt a small sectional feature filled with patchwork tiles that is far less daunting to work with.