There's nothing like a new year to inspire a fresh start! This year, PANTONE has fully embraced the "fresh start" mentality by choosing the crisp, life-affirming Greenery as its 2017 Color of the Year. From the loss of creative icons to a tense political climate, 2016 has brought its share of challenges. Last year's PANTONE selection was all about balance and harmony. Moving forward in 2017, there is a "desire to rejuvenate, revitalize and unite," as stated by Leatrice Eiseman, Executive Director of the Pantone Color Institute. Perhaps a dash of Greenery is just what we need to point us in a positive direction…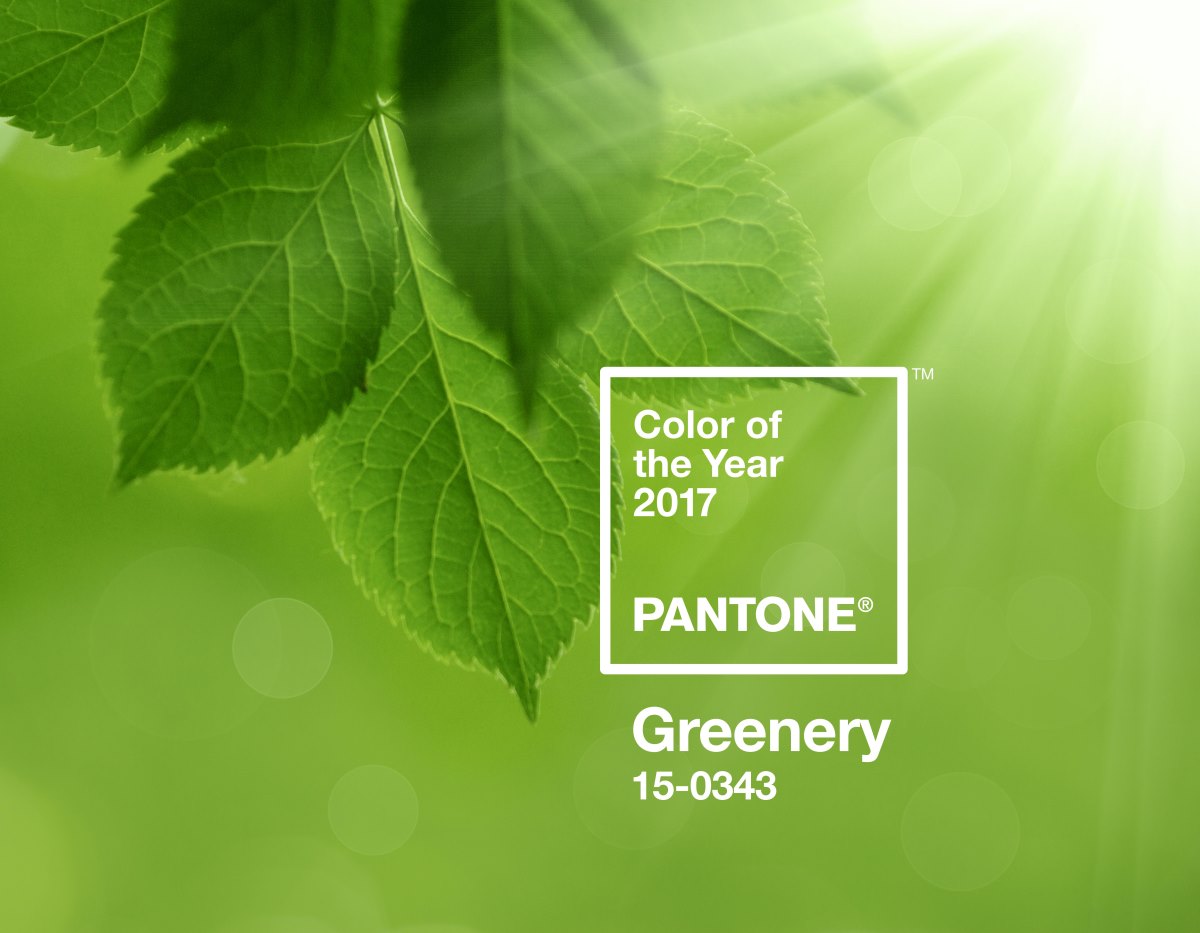 Greenery in the Kitchen
There are many different shades of green , but Greenery represents the first signs of life that appear in spring, when yellow-green leaves grow on branches and a sense of vitality is palpable. Green is verdant and vibrant. PANTONE also notes that "Greenery is nature's neutral." It's a lively hue that can't help but channel exploration, innovation, health and more. No wonder green is a natural fit for the kitchen and dining room. [Check out more images from the PANTONE Greenery video here.]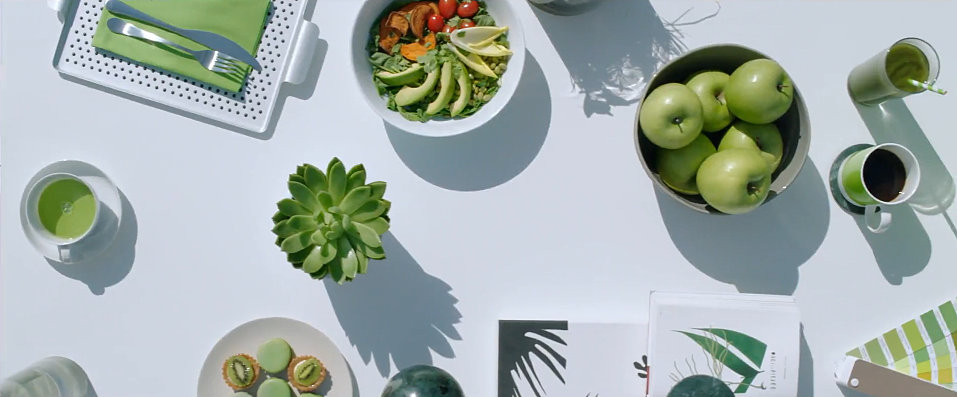 RELATED: 3 New Color Trends for 2017
Even small additions that symbolize a shift to healthy eating can make a big impact at home. This OXO Green 12-Piece Locktop Set from Crate & Barrel is an easy way to encourage the preparation of healthy foods. Note the touch of green around the edge of the lid. In fact, take a close look around you, and you'll find that green is used frequently in modern product design!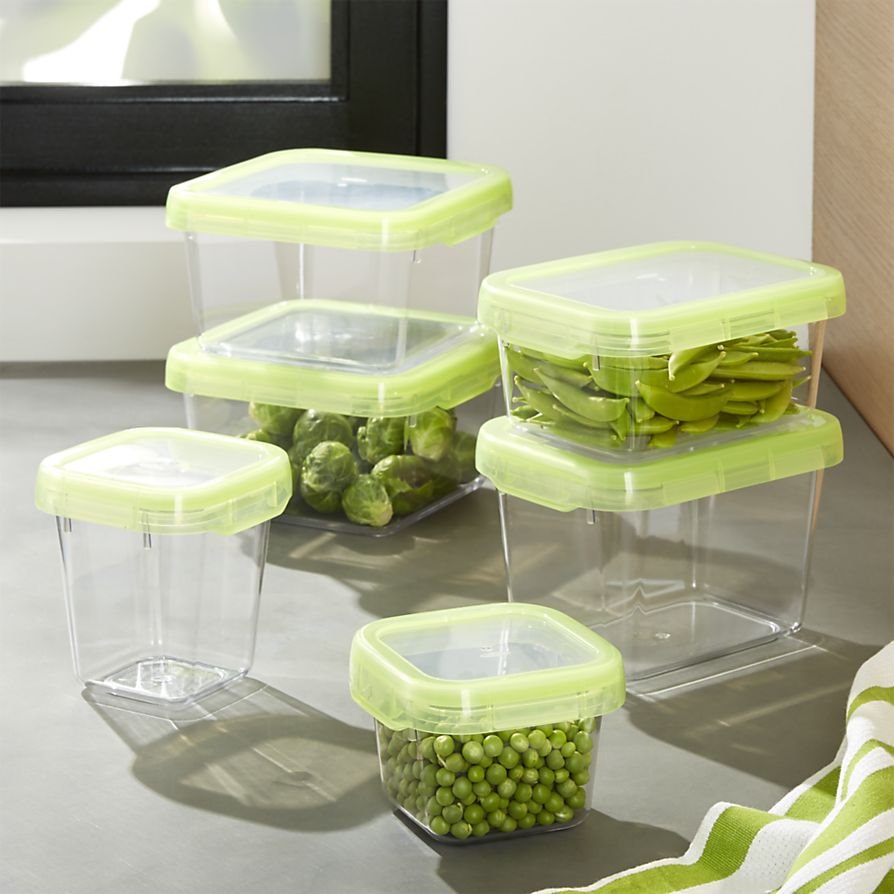 Whether you add a burst of green with a dish towel or a houseplant (even a small one, such as an air plant), you're sure to find that Greenery isn't just "nature's neutral". It can also serve as a neutral (albeit, an invigorating one) in your home.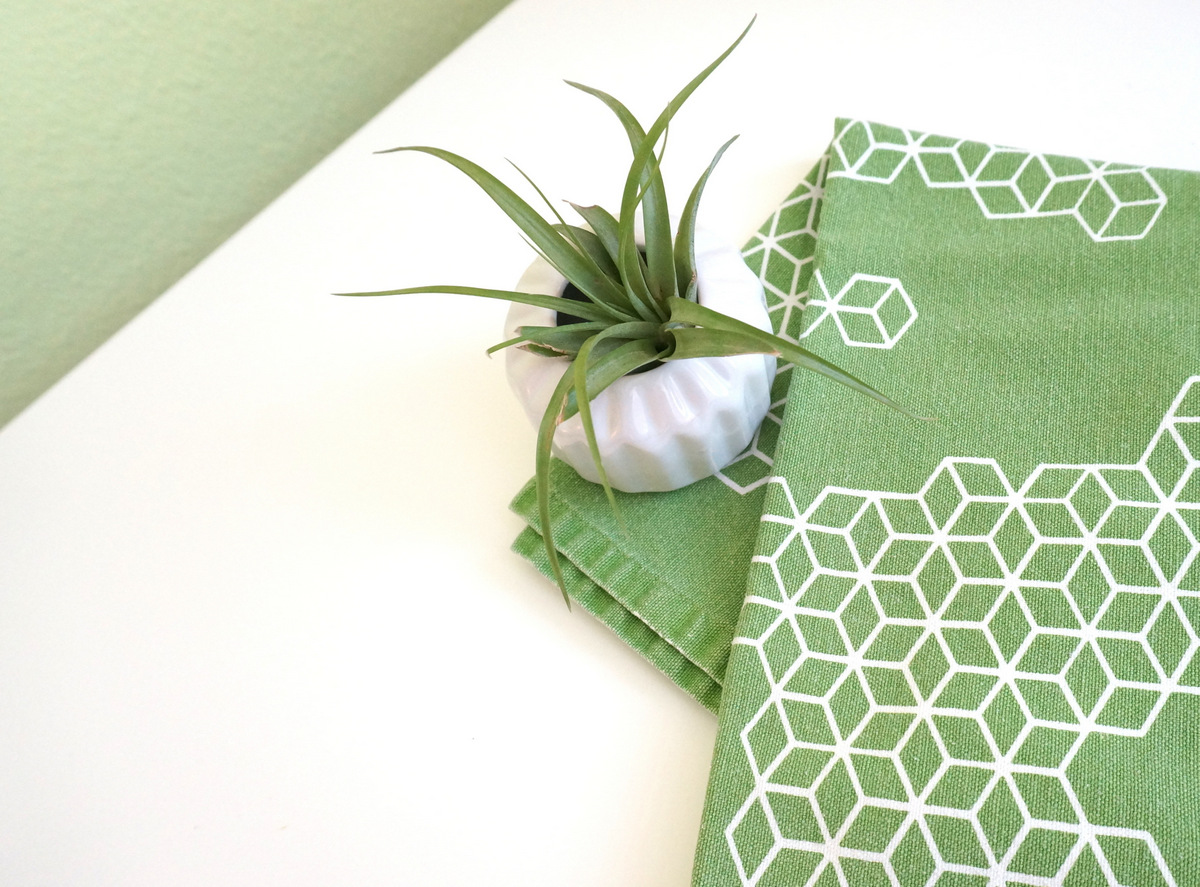 You may be surprised to find that as you surround yourself with Greenery, life takes on new meaning. As noted by PANTONE, "Greenery, a life-affirming shade, is also emblematic of the pursuit of personal passions and vitality." Let this color inspire you in your daily habits, work pursuits, and life goals.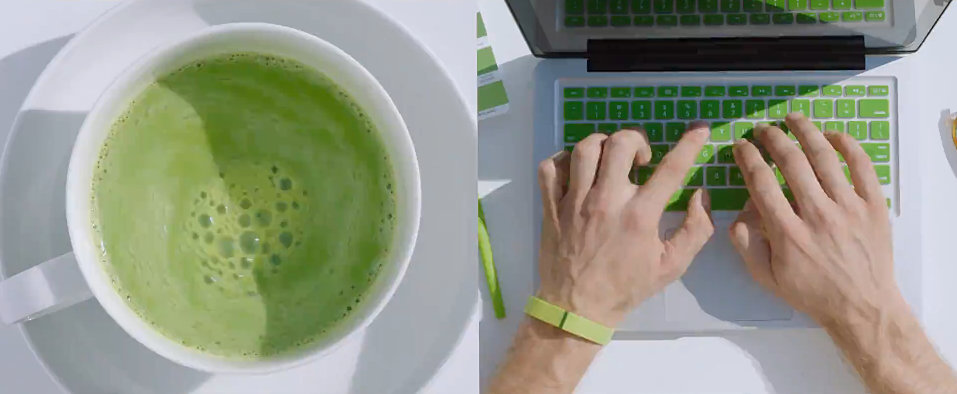 Whether you paint a wall in your home green or you add tabletop touches like this Green Easy Care Placemat, let Greenery represent a clean slate in your home and in the new year ahead: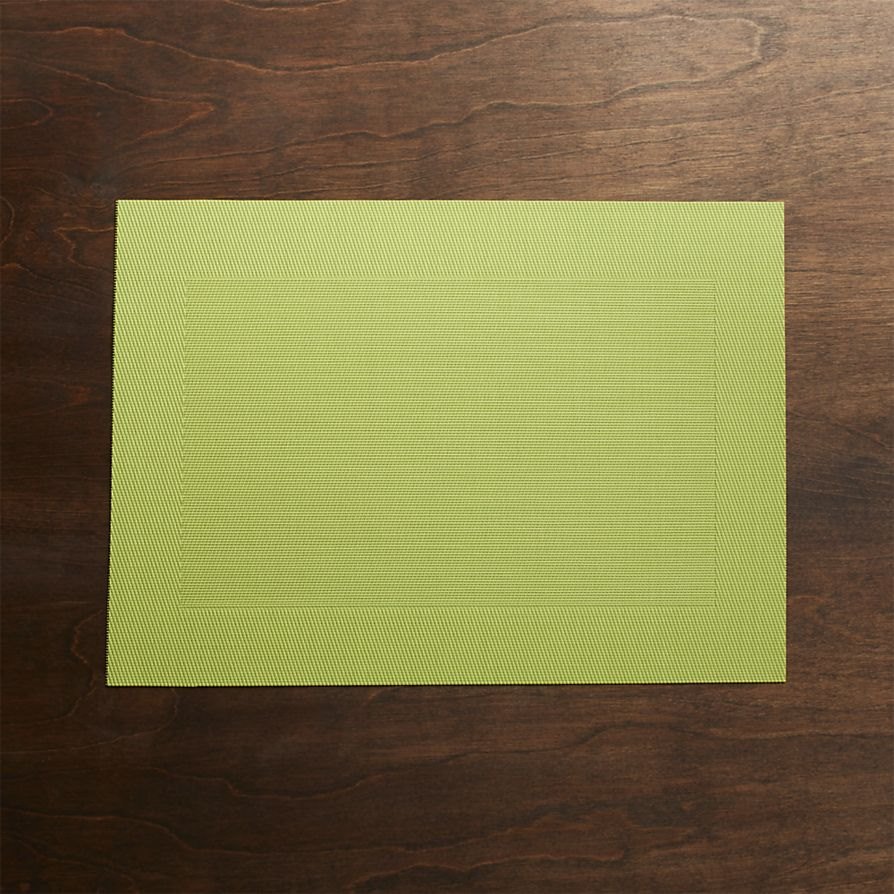 Embracing the Green
With a growing focus on green living, now more than ever, people are making eco-friendly choices that are both good for the earth and good for them. And when the color green is involved, you have a visual representation of that healthy lifestyle. For example, this Oeko-Tex® certified Ribbed Green Bath Sheet has a spa-style feel, but you can also rejoice in the fact that the textile has been tested for harmful substances and chemicals, and complies with stringent standards.
RELATED: Decorating with Greenery: 32 Ways to Bring Home the Freshness of Plants and Flowers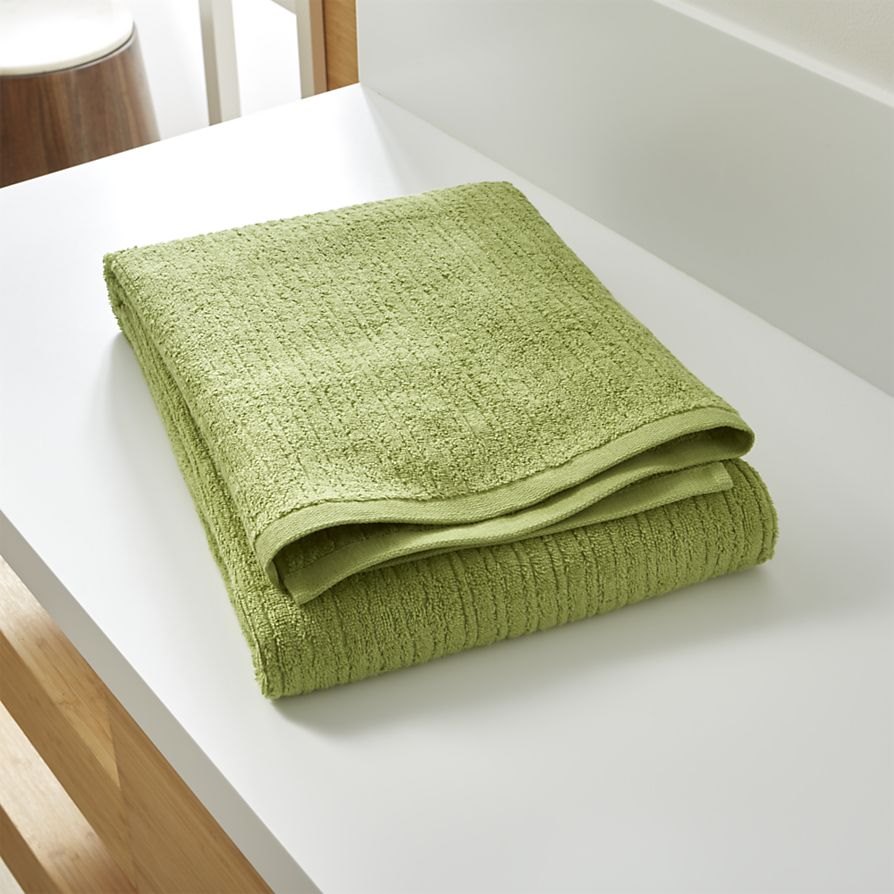 For some, embracing the green involves spending time outdoors. Amplify nature's beauty with furnishings in Greenery, like this Largo Grass Green Mesh Dining Chair from Crate & Barrel. It's durable, affordable, and easy to stack and store: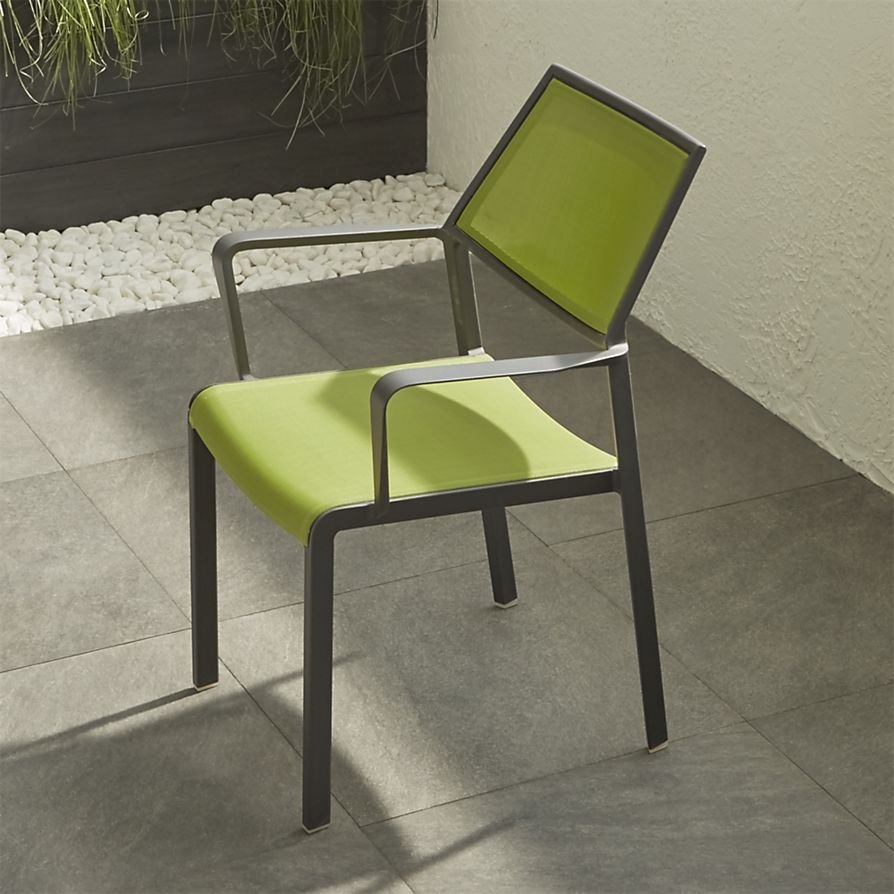 With a green lawn like the one below, you can surround yourself with PANTONE's Color of the Year on a daily basis. See more of PANTONE's Greenery video here.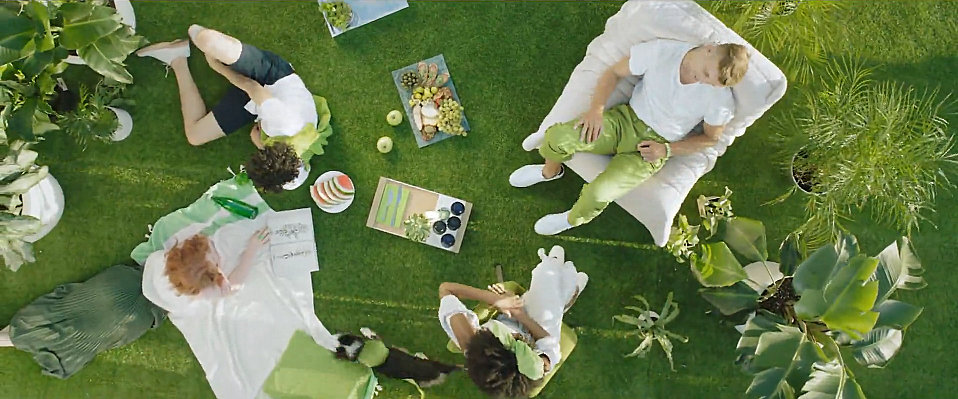 You can also create the look of a lush lawn inside with the right flooring. Rake Me Over from FLOR can be purchased per tile (for more on FLOR's versatile modular flooring, visit this Decoist post). Plus, in true earth-friendly fashion, Rake Me Over is crafted from up to 43% post-industrial recycled content. Check out the green goodness below: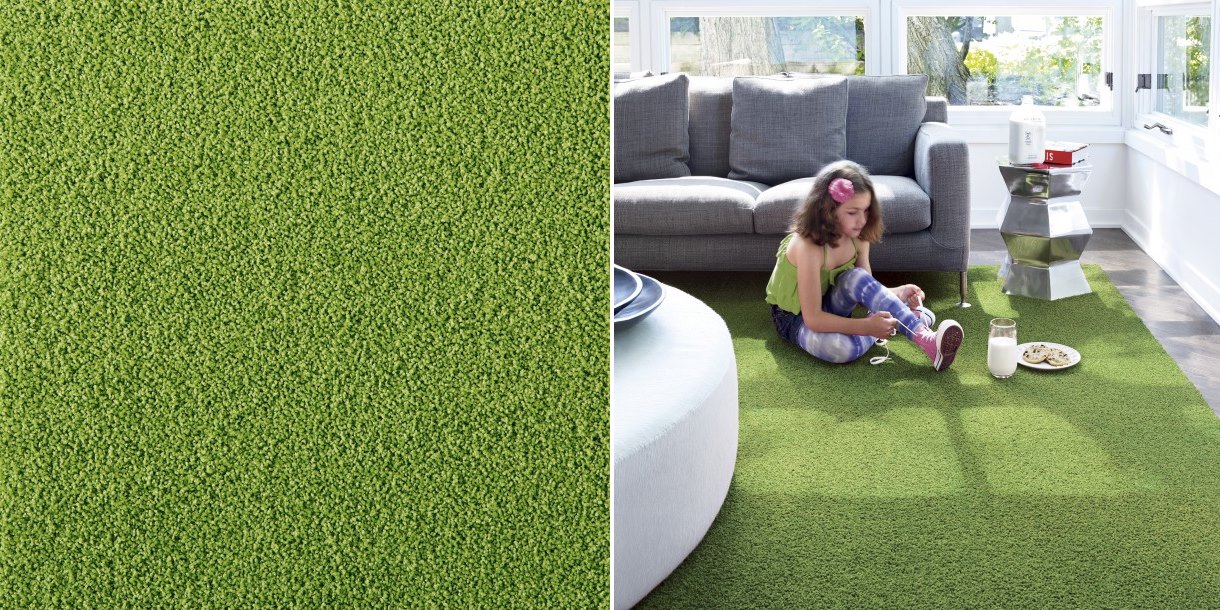 A World of Greenery
For years, Greenery has been a go-to accent color for modern interiors, especially when clean lines are involved. It pairs beautifully with gray, and it has a naturally sleek feel. Below we see the Brenner Leaf Green Velvet Pillow: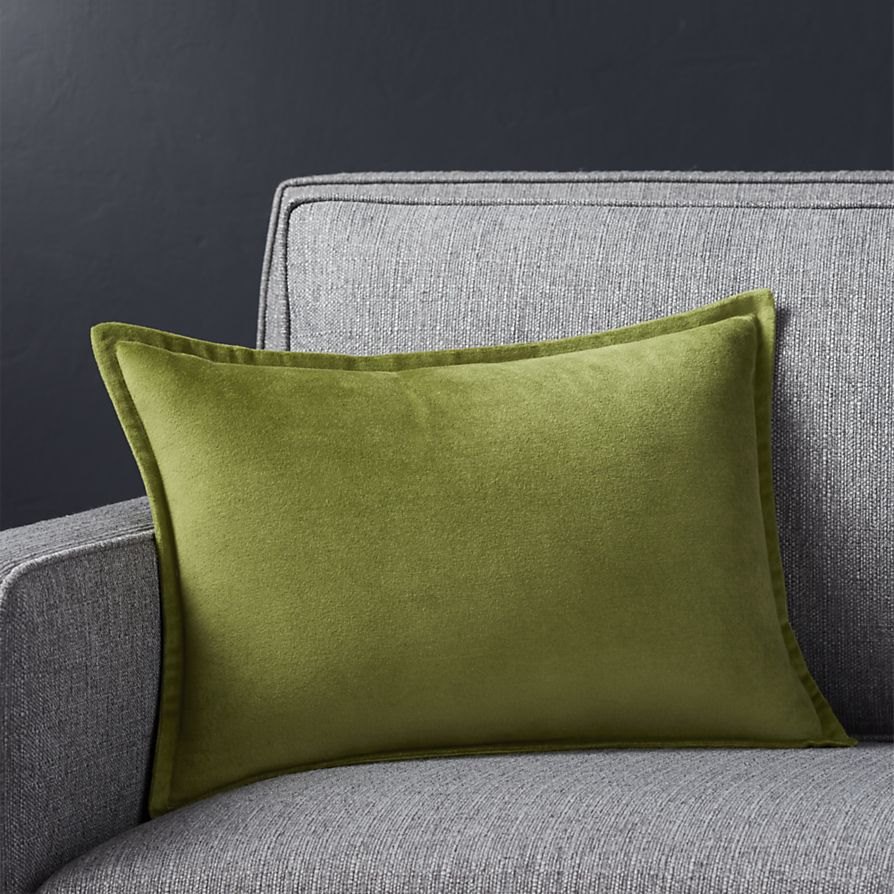 Keep in mind that Greenery can complement many different looks. For example, this Adeline Storage Sleeper Sofa from Urban Outfitters has a luxe, feminine feel that's right at home in Boho chic interiors.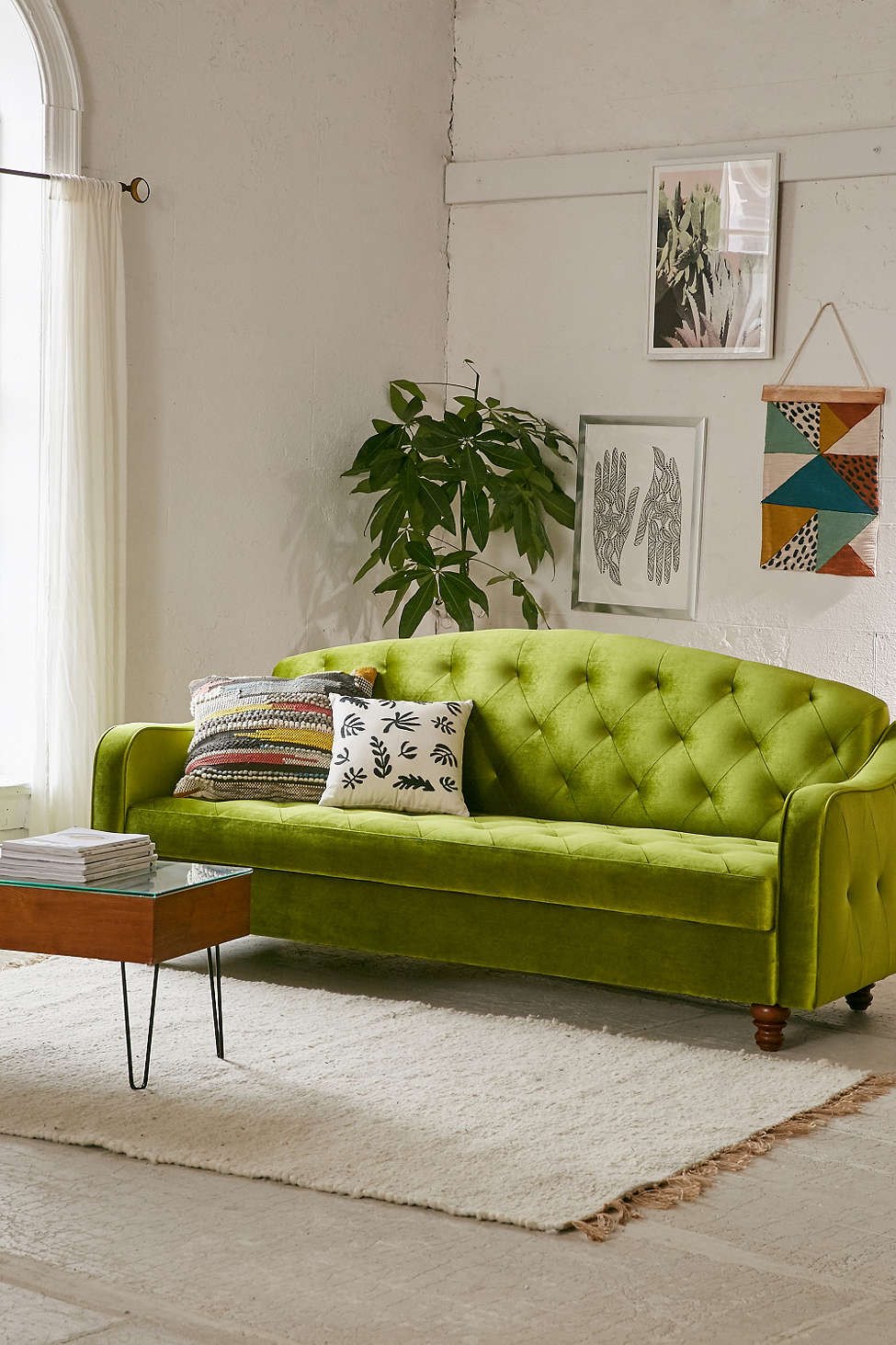 Fashionistas will love the possibilities that Greenery adds to both the wardrobe and the makeup palette. After all, green is naturally beautiful, yet bold at the same time: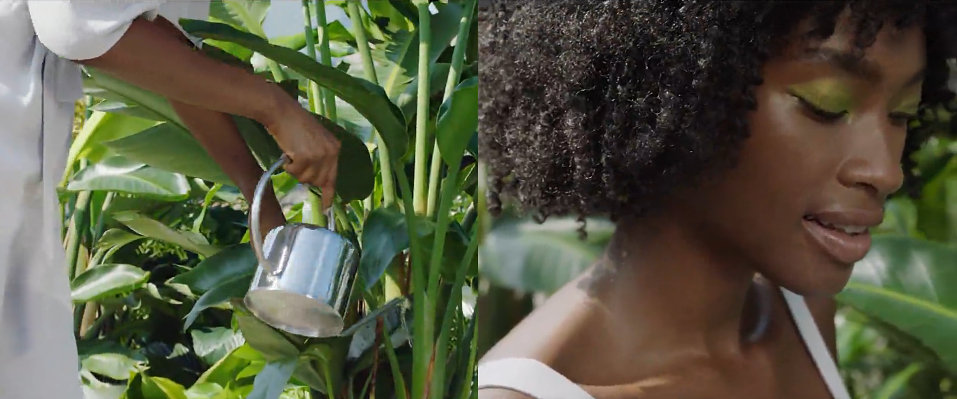 Here's another look at PANTONE's Color of the Year 2017…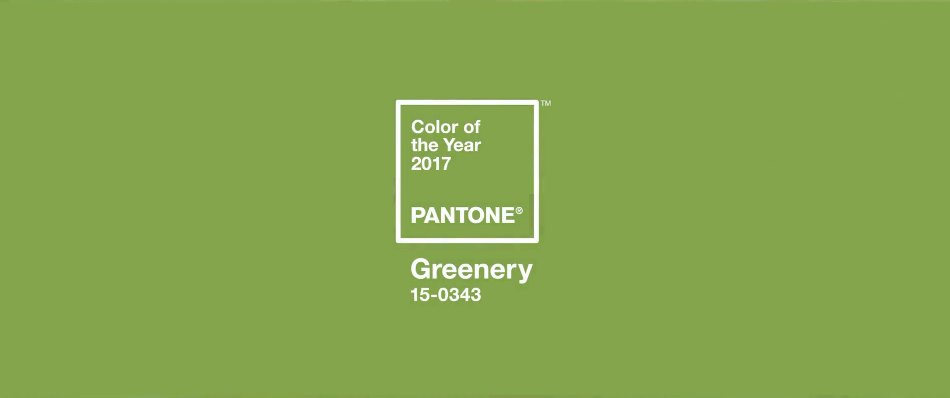 You can learn more about Greenery and all of its color pairings here. If you're interested in shopping for Greenery-hued products from PANTONE, there are fabulous options for color lovers.

From color standards for designers (shown above) to the PANTONE UNIVERSE mug (shown below), there's something for everyone in the PANTONE Greenery shop.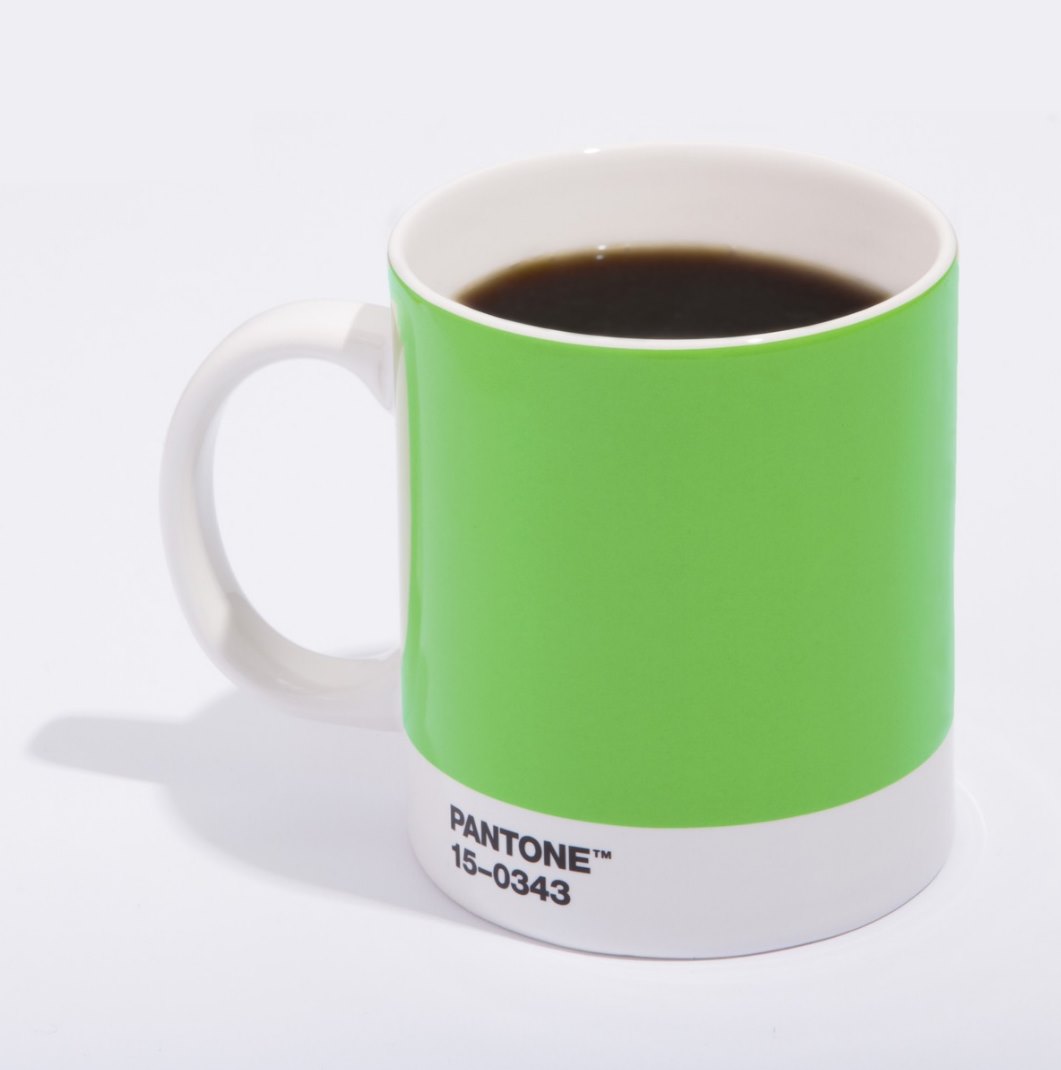 Perhaps you'll be inspired to combine Greenery with other shades of green at home and in your wardrobe. Let the paint chip cards be your guide… We at Decoist wish you and yours a colorful year ahead!