In a delightfully surprising move, Pantone has selected not one, but two colors of the year for 2016. The winning hues: a blushing pink with peach undertones, and a peaceful blue that borders slightly on periwinkle. Say hello to Rose Quartz and Serenity. In an increasingly hectic world, this calming pairing of warm pink and cool blue tones celebrates tranquility, balance, inner peace, gender equality and more.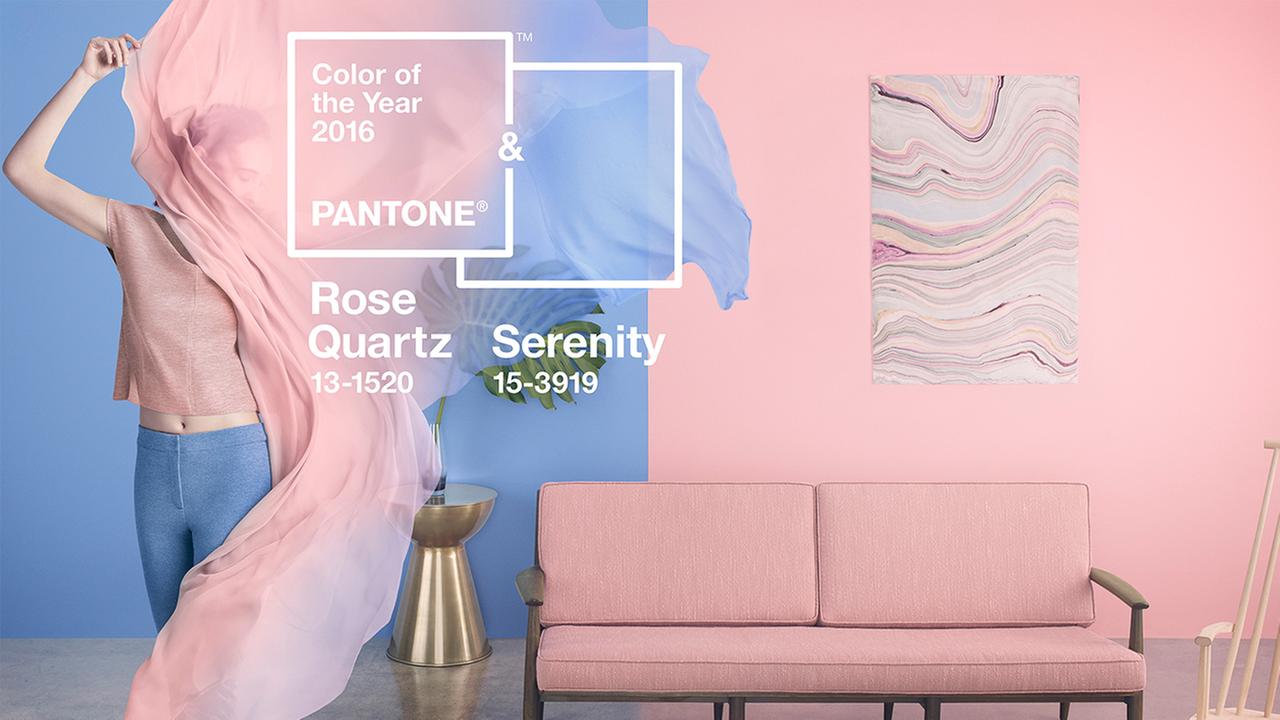 Rather than referring to their choices as "colorS of the year," Pantone is sticking to its "Color of the Year" concept, as the winning combination of these two hues (rather than their separate effects) is the true focus here. Imagine a sunset sky and the way its blue and pink tones create a soothing yet intriguing vibe… Below we've rounded up some of our favorite ways to bring Rose Quartz and Serenity home. Relax and enjoy!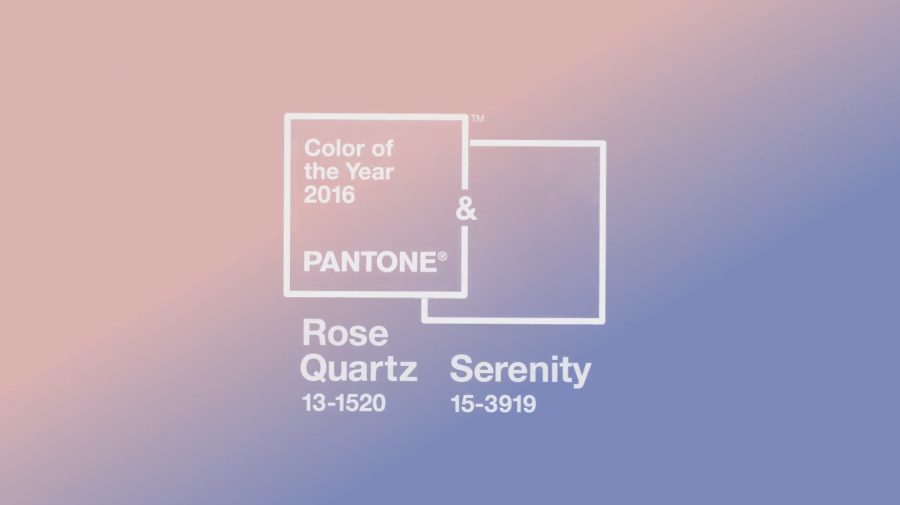 Soothing Textiles
We begin with a hearty dose of peachy-rose for the living room. It's the Elton Settee in Dusty Blush from West Elm, complete with deep tufting and a velvety finish: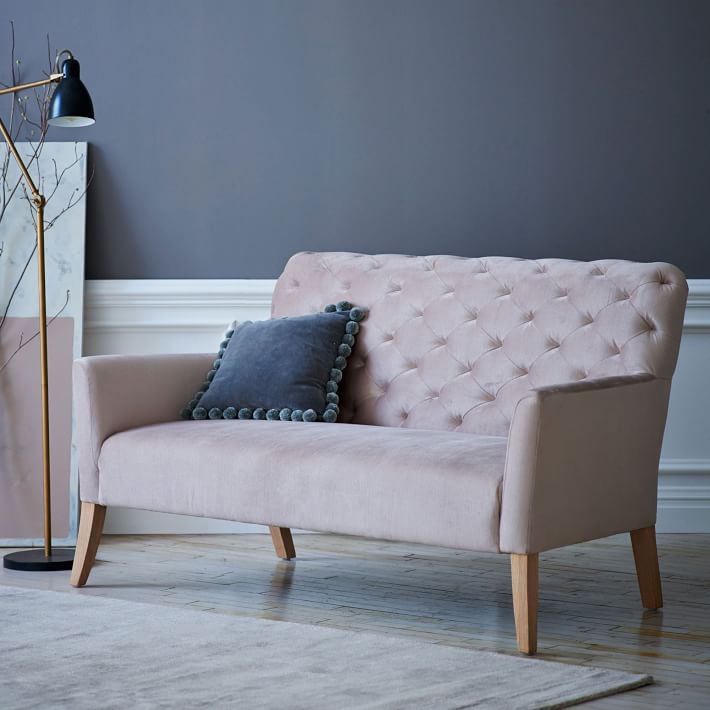 Need some pillows for your settee?! West Elm offers a selection of Luster Velvet Pillows. Check out the Dusty Blush and Dusty Blue varieties, which can be paired for a perfectly balanced match of warm and cool comfiness. 100% cotton velvet gets the job done: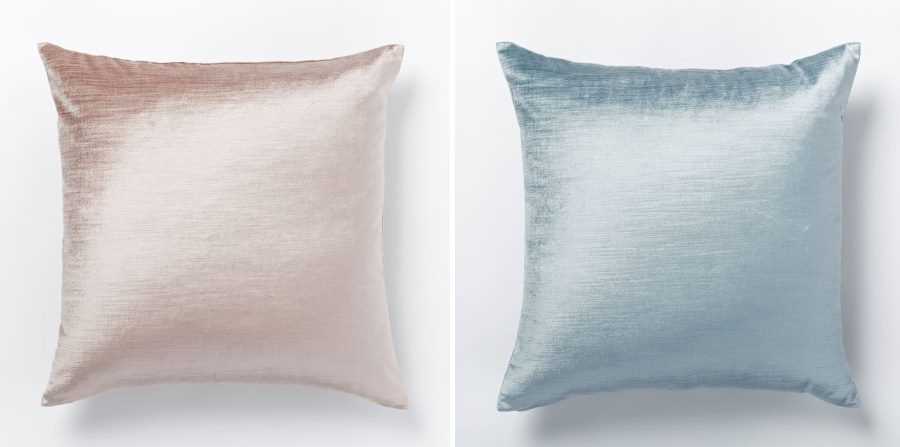 Next up: a pair of pillows from CB2, including the Leisure Blush 23″ Pillow and the Glitterati Slate 16″ Pillow. Once again, we see how the coupling of pink and blue tones creates a a lovely contrast, yet one with harmony: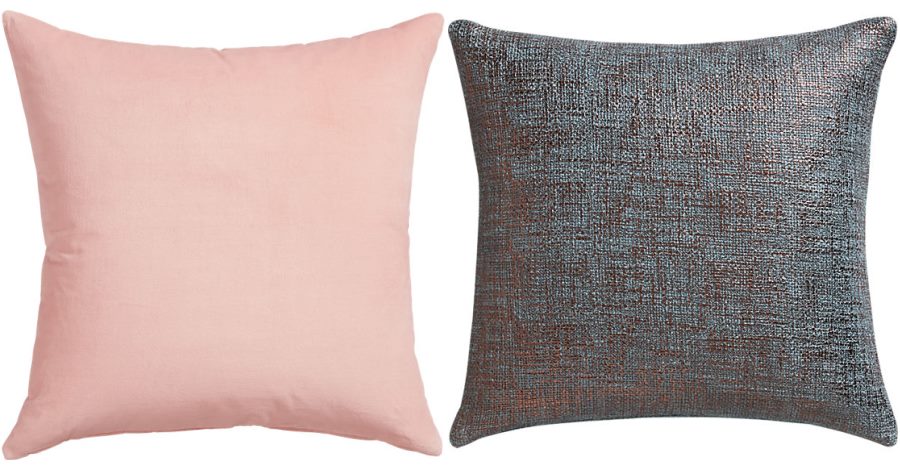 This Soft-Washed Linen Duvet from Anthropologie brings comfort and warmth to the boudoir, and we're loving the faded shade of peachy-pink, which is a softer version of Pantone's Rose Quartz. There's something inviting about this hue: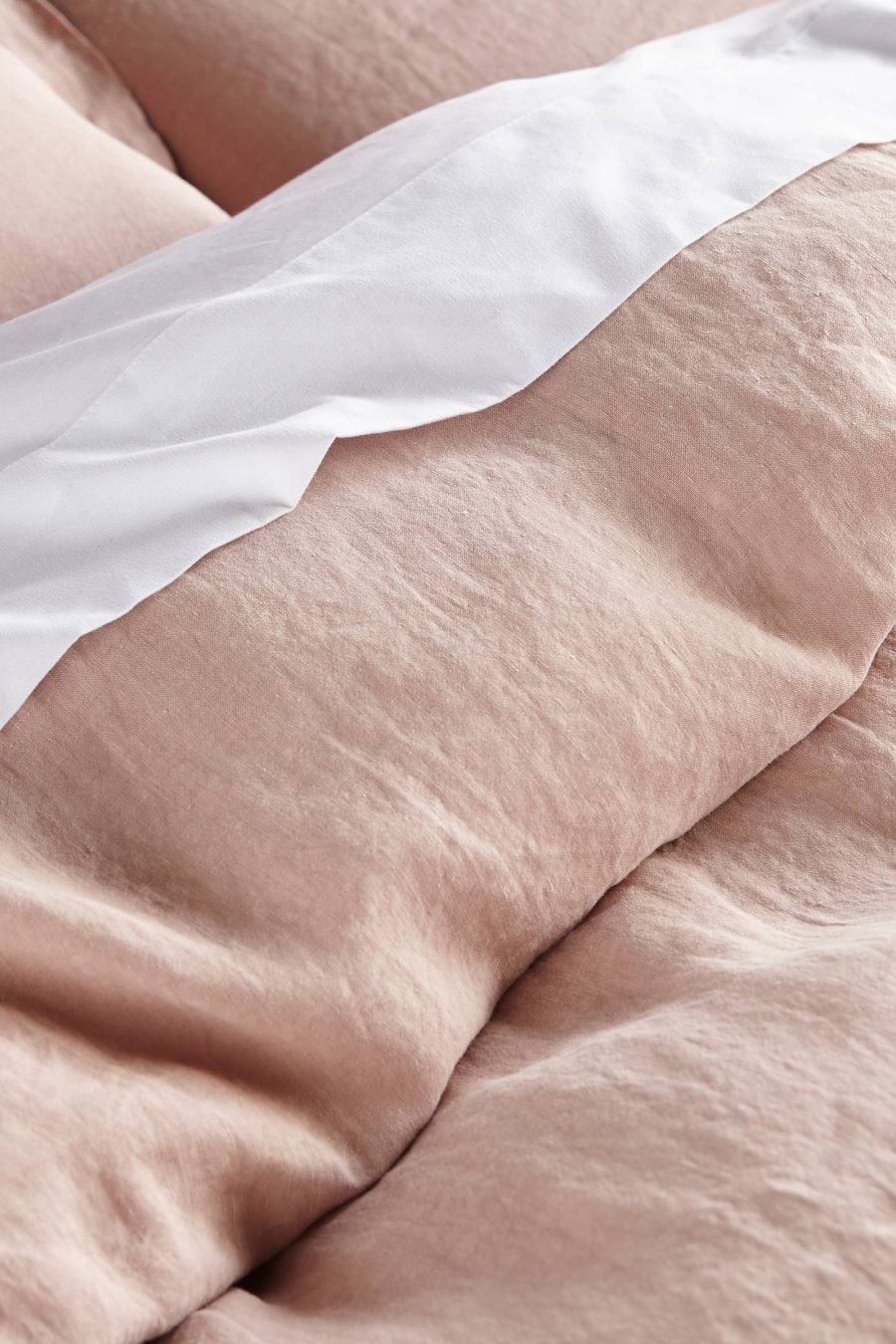 The unique peachy feel of Rose Quartz is alive and well in Urban Outfitters' Plum & Bow Samarkand Kilim Woven Rug, which features a geo pattern that also introduces earthy tones. Bonus: this cotton rug is quite affordable!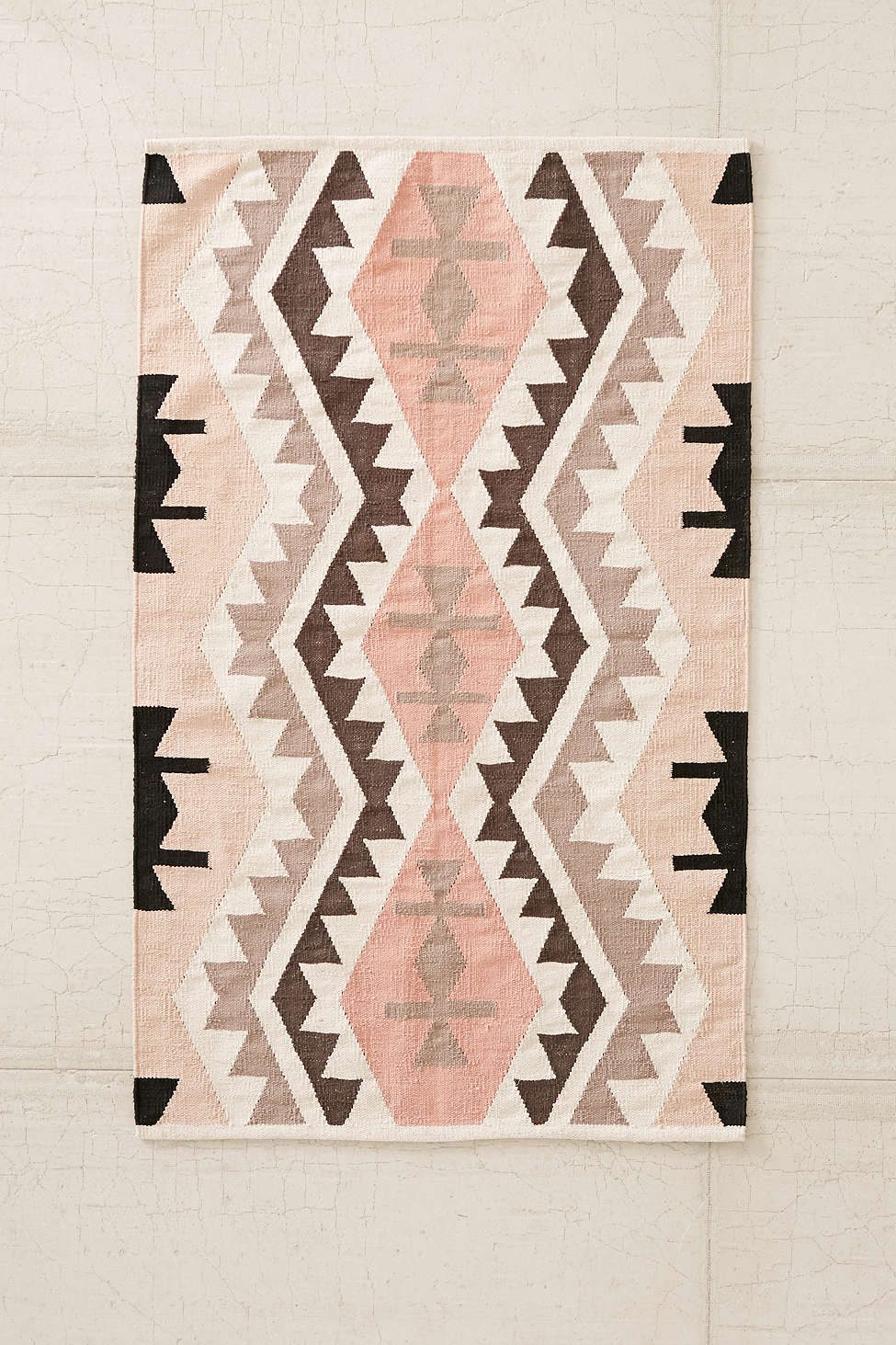 Bring some pink and blue charm to the dining room in the form of Metallic Placemats from West Elm. We're partial to the Rosette and Shimmer Blue selections, as they celebrate the warm and cool tranquility of Rose Quartz and Serenity. Plus, they're woven with a dash of sparkle!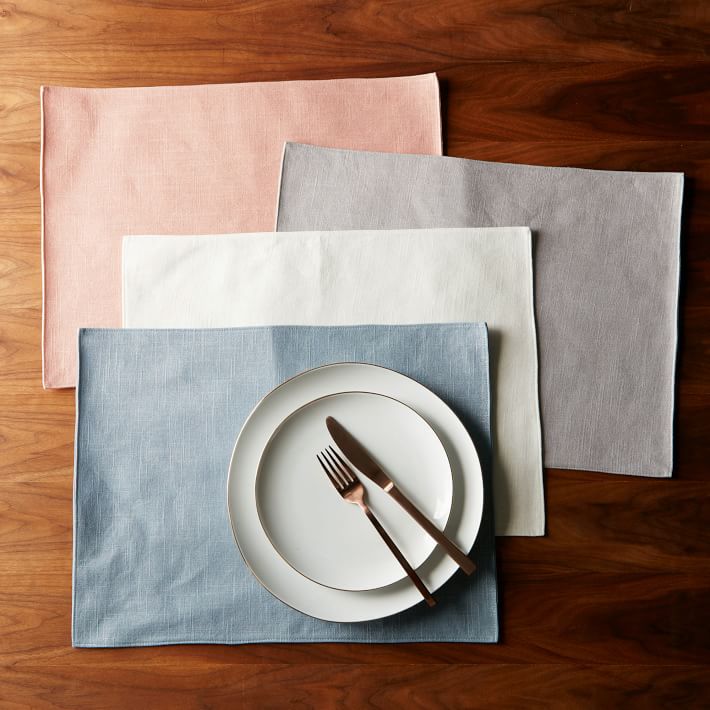 You can also add tranquil flair to your dining table with West Elm's Center Stripe Woven Runner in Moonstone. Blue becomes an uplifting statement, thanks to a crisp white background: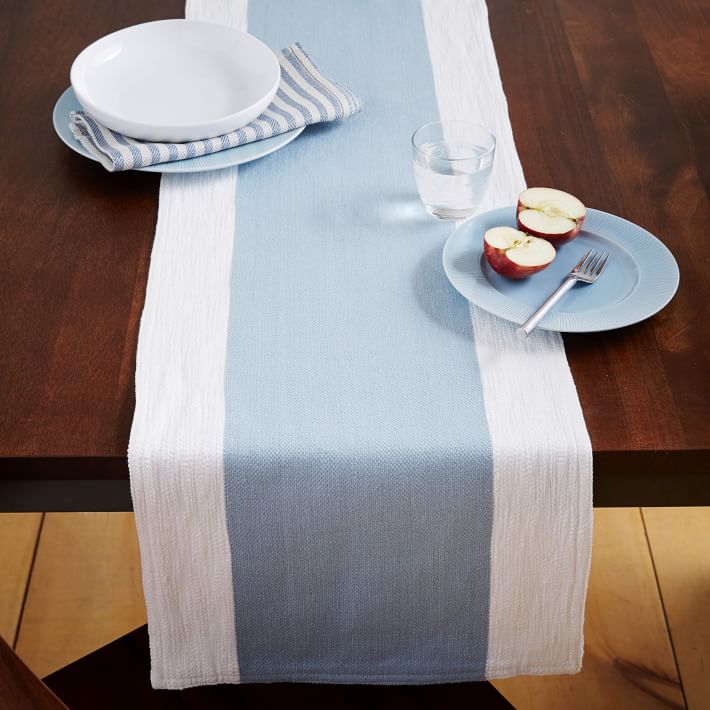 Vibrant Accessories
Looking to bring home Pantone's latest featured hues in the form of accessories and tabletop accents? Don't forget that Pantone has an online shop featuring an array of finds decked out in Serenity and Rose Quartz. A true classic: the Pantone Universe Mug with Gift Box. This year, the mug features two colors, of course!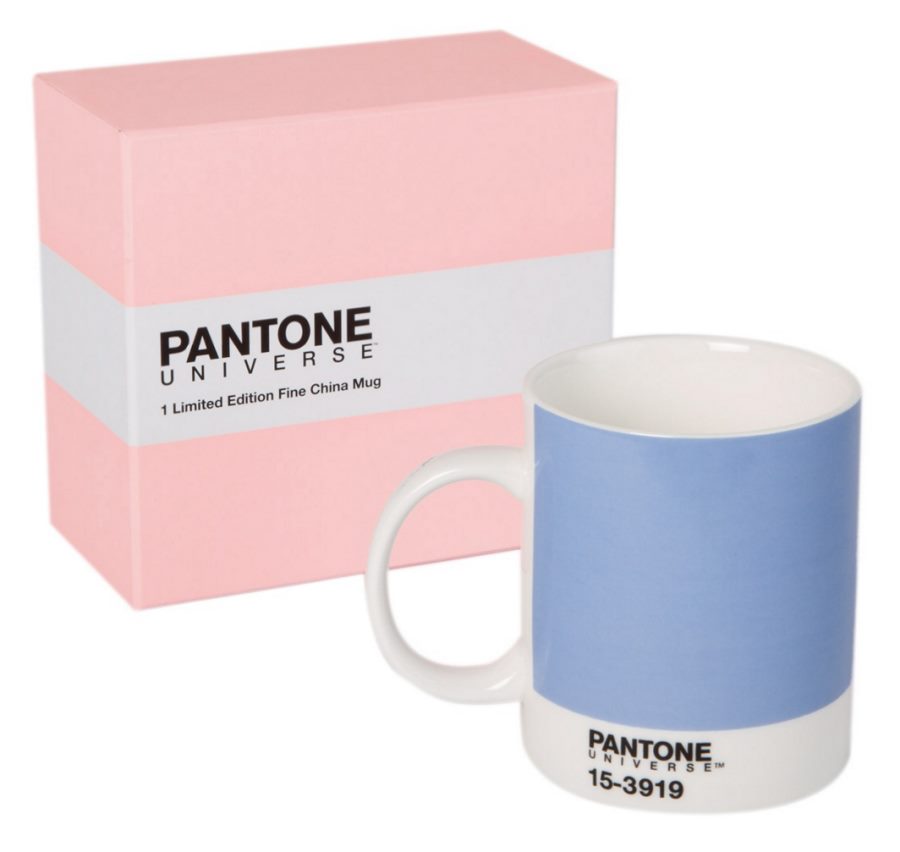 And while we're on the topic of drinkware, we can't help but shine the spotlight on CB2's Marta Light Pink Double Old-Fashioned Glasses. CB2 has been regularly featuring pink in its palette for awhile now, so they have plenty of rosy offerings that will make any Pantone enthusiast proud!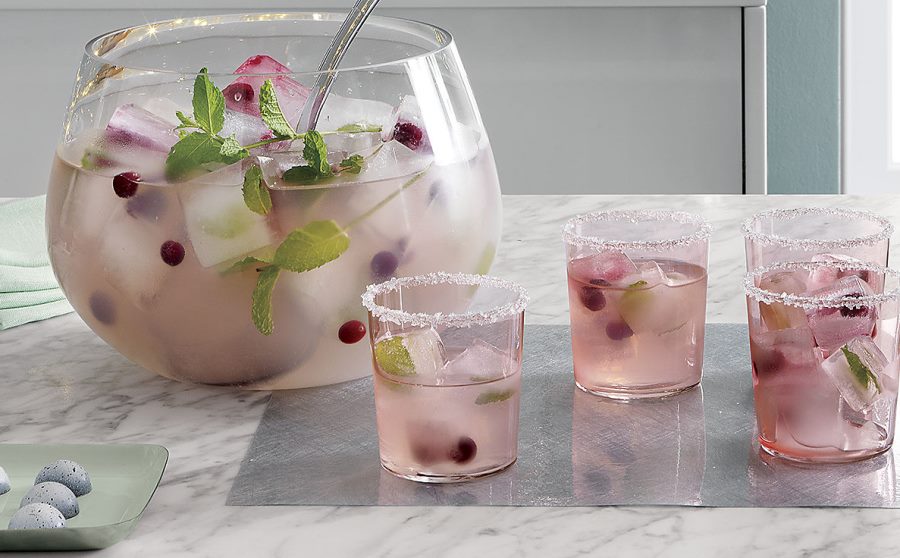 Another fabulous CB2 find: the Belay Pink Salad Plate, pictured in the pairing below. A hint of blush is always a good idea when it comes to tabletop style!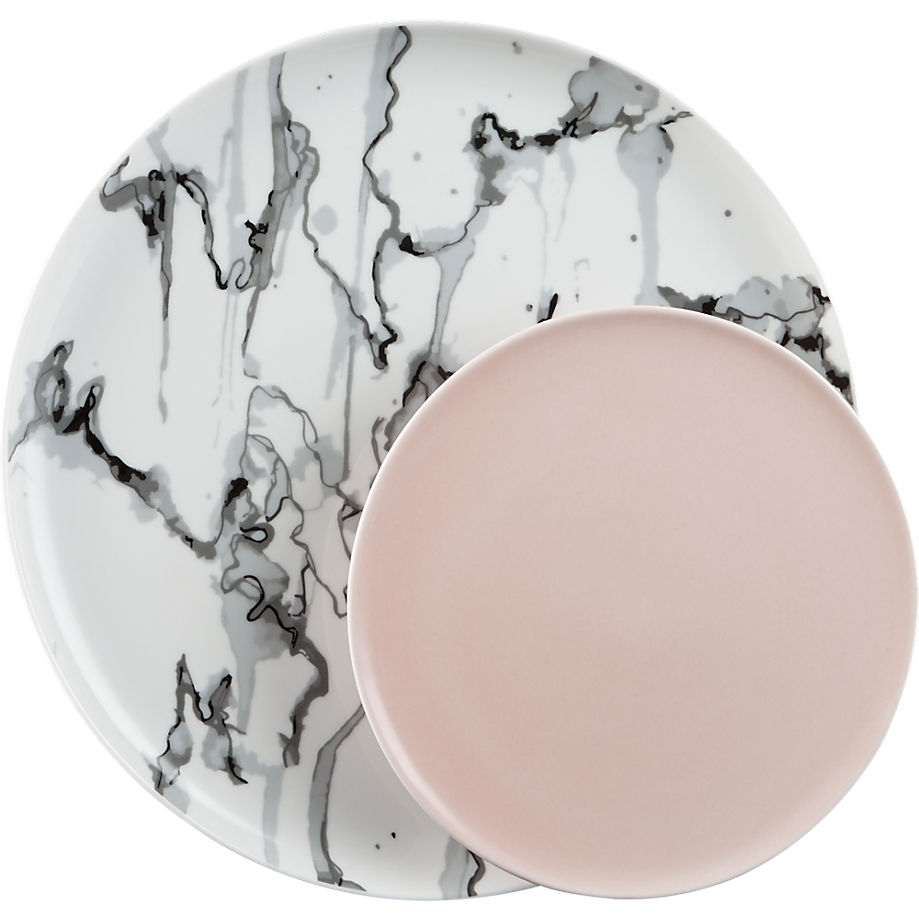 Arro Home's beautifully designed collection of ceramics is filled with shades of Rose Quartz and Serenity. Display a grouping in your home, and don't be afraid to add pieces that introduce darker and lighter shades of blue and pink for variety:

If you prefer solid hues when it comes to vases, check out CB2's Askew Vase, made from earthenware by Portugese artisans. When it comes to interesting design, sometimes symmetry is overrated!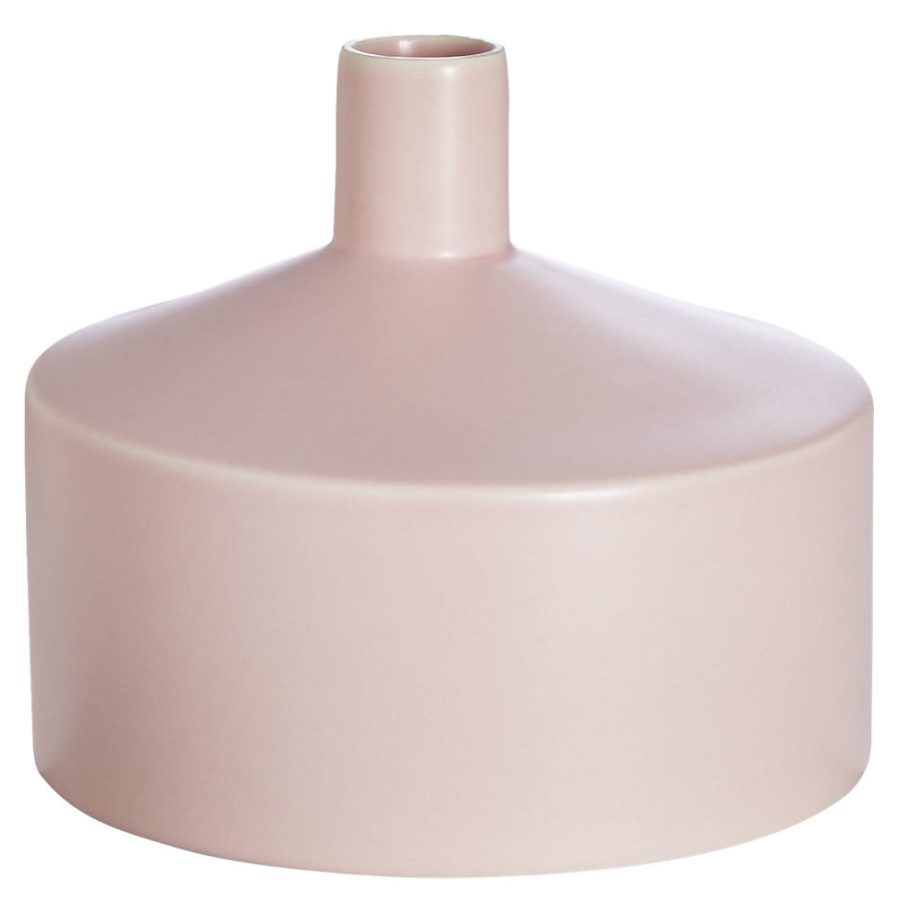 West Elm offers a series of Fleur + Frond Pad Printed Bowls, and we're loving the light pink version, especially since it features a serene blue rim: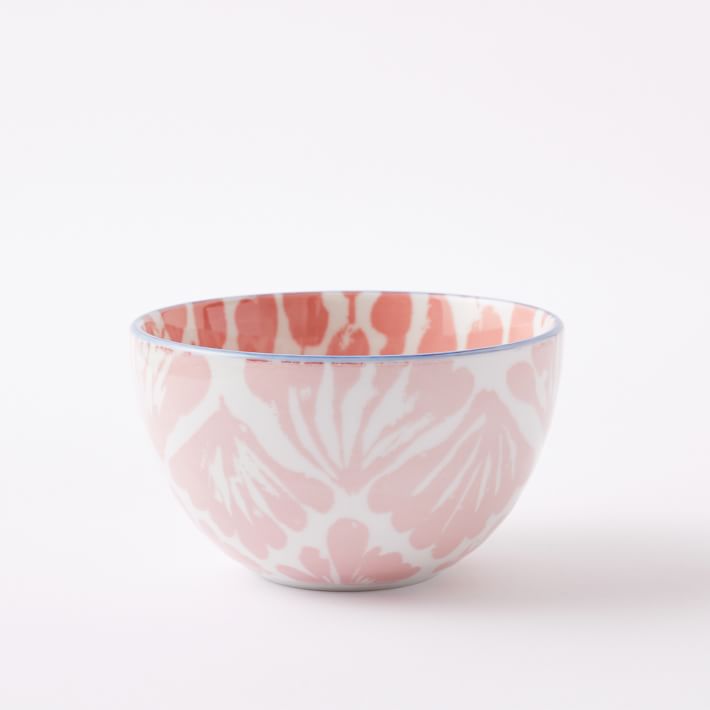 Anthropologie's Hobnail Pitcher in Sapphire evokes the interesting blue tone of Serenity. Use the pitcher to hold water at the dining room table, and accent it with blush napkins for a Pantone-inspired table!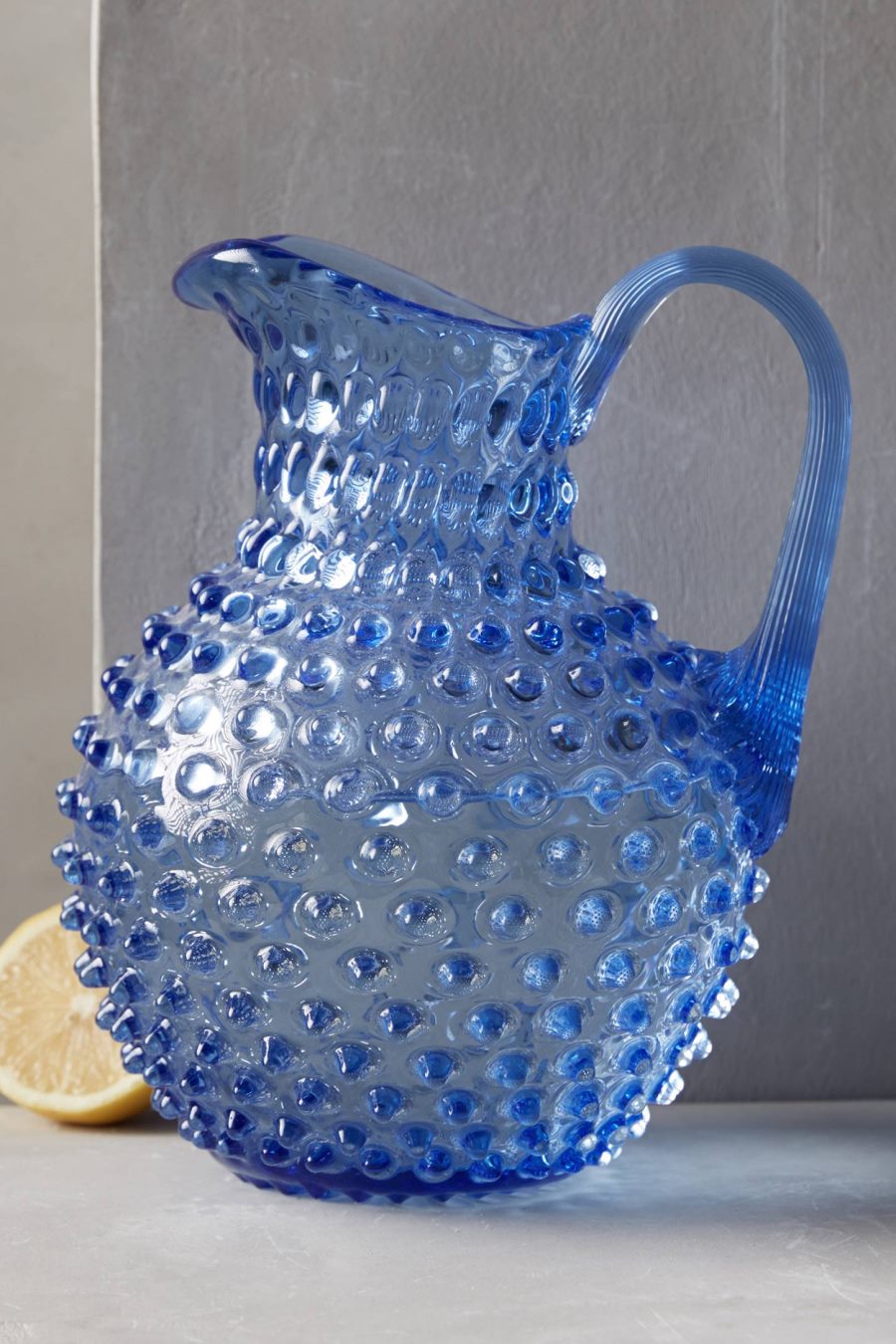 With a color like Rose Quartz on the rise, why not return to the source? The mineral rose quartz! Celebrate its natural beauty by ordering a sample to display at home, or purchase it in a collection, such as this Crystal + Stone Set from Urban Outfitters: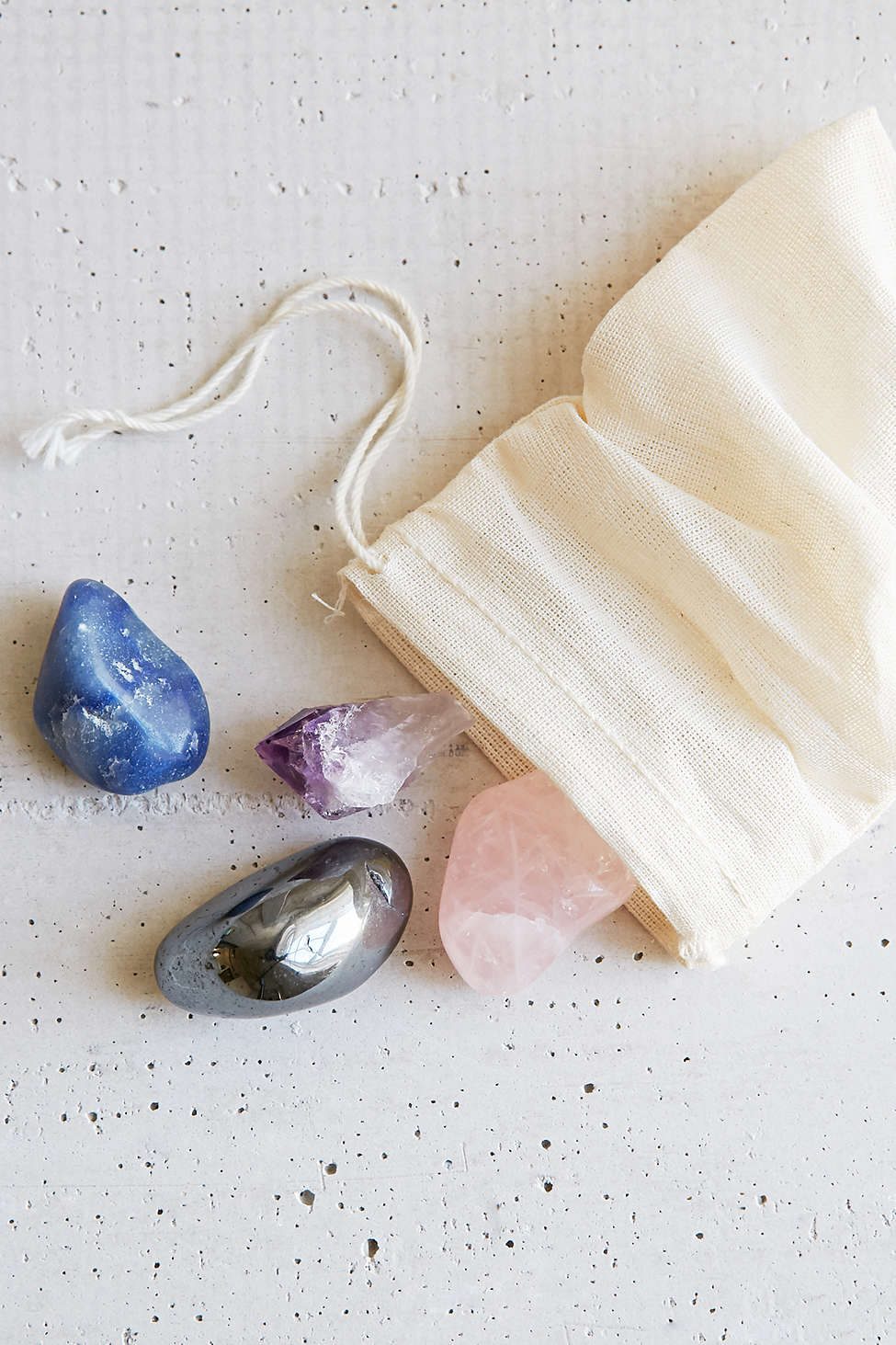 Kudos to Pantone for zoning in on two amazing colors that beautifully complement one another to make a truly interesting statement. 2016 will be the year of balance, peace and calm!