Outdoor living is increasingly becoming a more and more important part of modern home design, and there are instances when it is the outdoor living and dining space that defines the overall silhouette of the residence. This ingenious contemporary home in Cuenca, Ecuador definitely makes the interaction between the interior and the green outdoors its absolute priority with a unique design that utilizes multiples materials and contrasting finishes. Designed by ModulARQ arquitectura, House PY paints a striking picture with its stone and glass lower level and a top level that is draped in wood.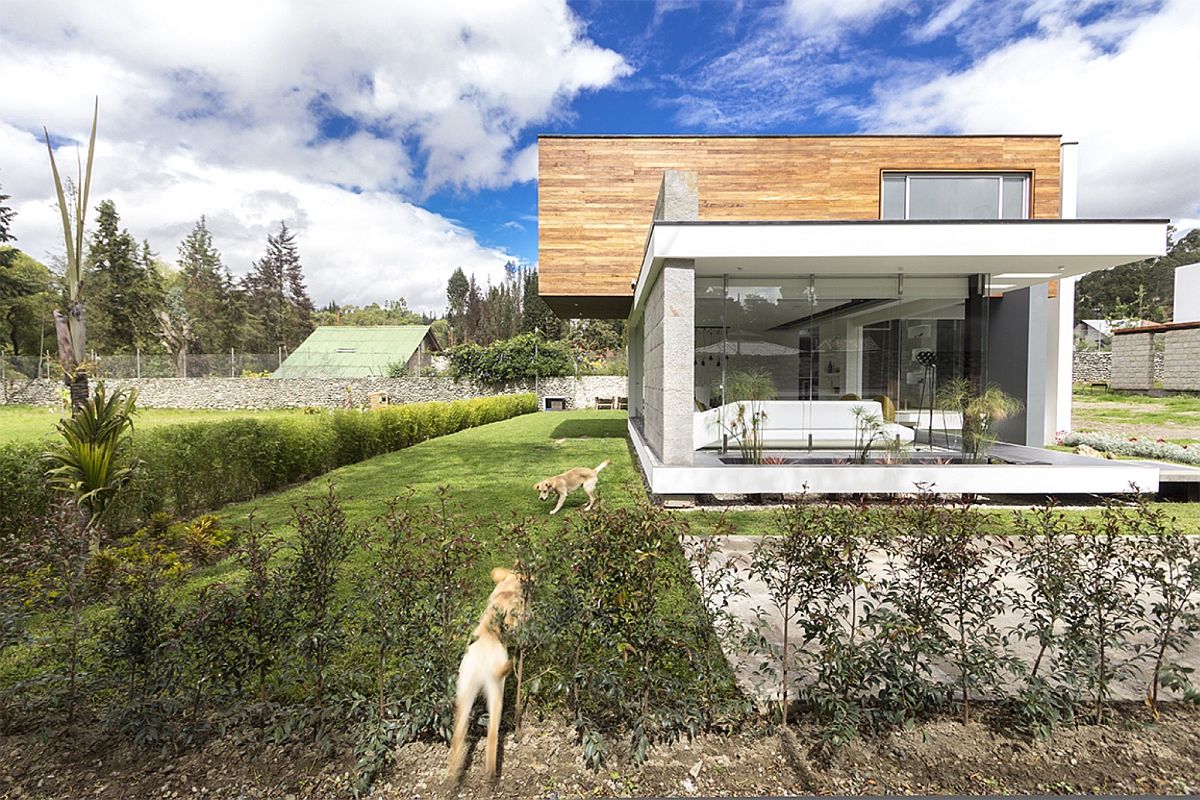 Clean, straight lines and minimal aesthetics create a sense of refinement throughout the family residence, with glass walls blurring the line between the interior and the garden. Covered deck spaces and terraces add to this al fresco experience, even as the neutral color scheme and elegant décor keep your focus firmly on the larger architectural picture. With the ground floor housing the open living area, kitchen, dining space, study and other public spaces, it is the top level that accommodates the adult and kids' bedrooms.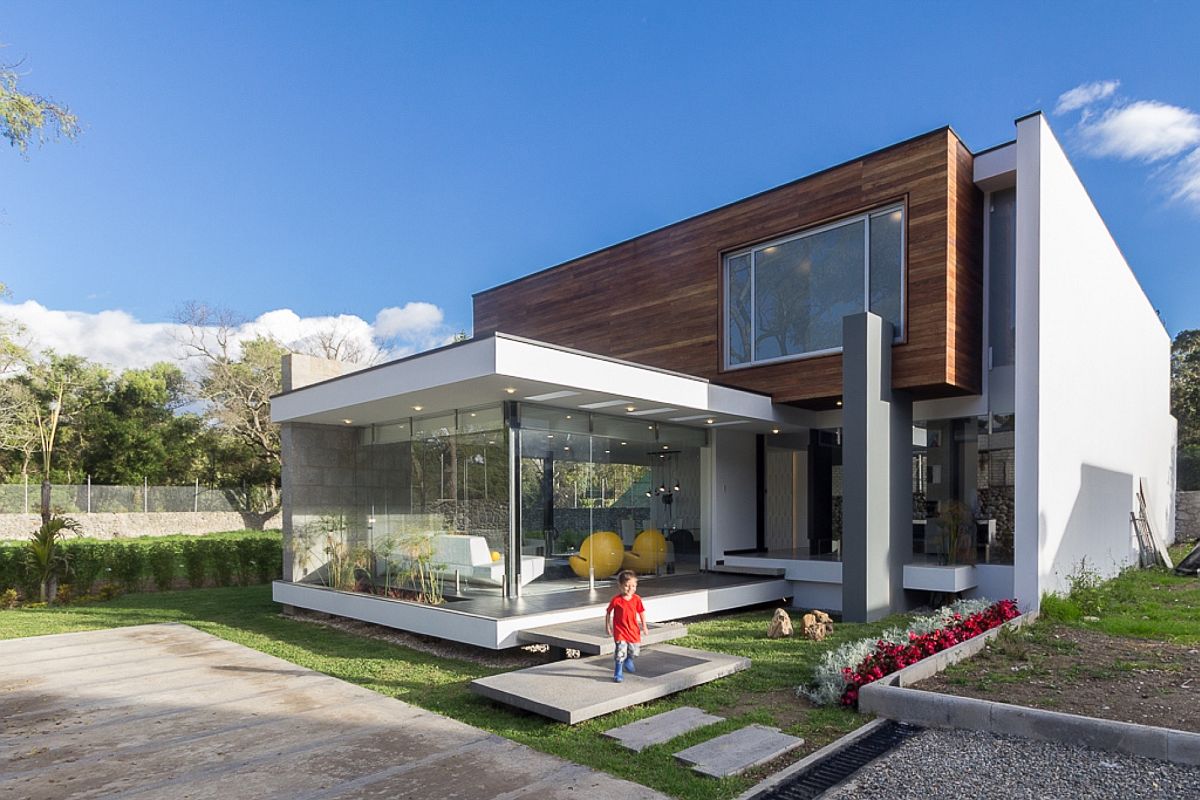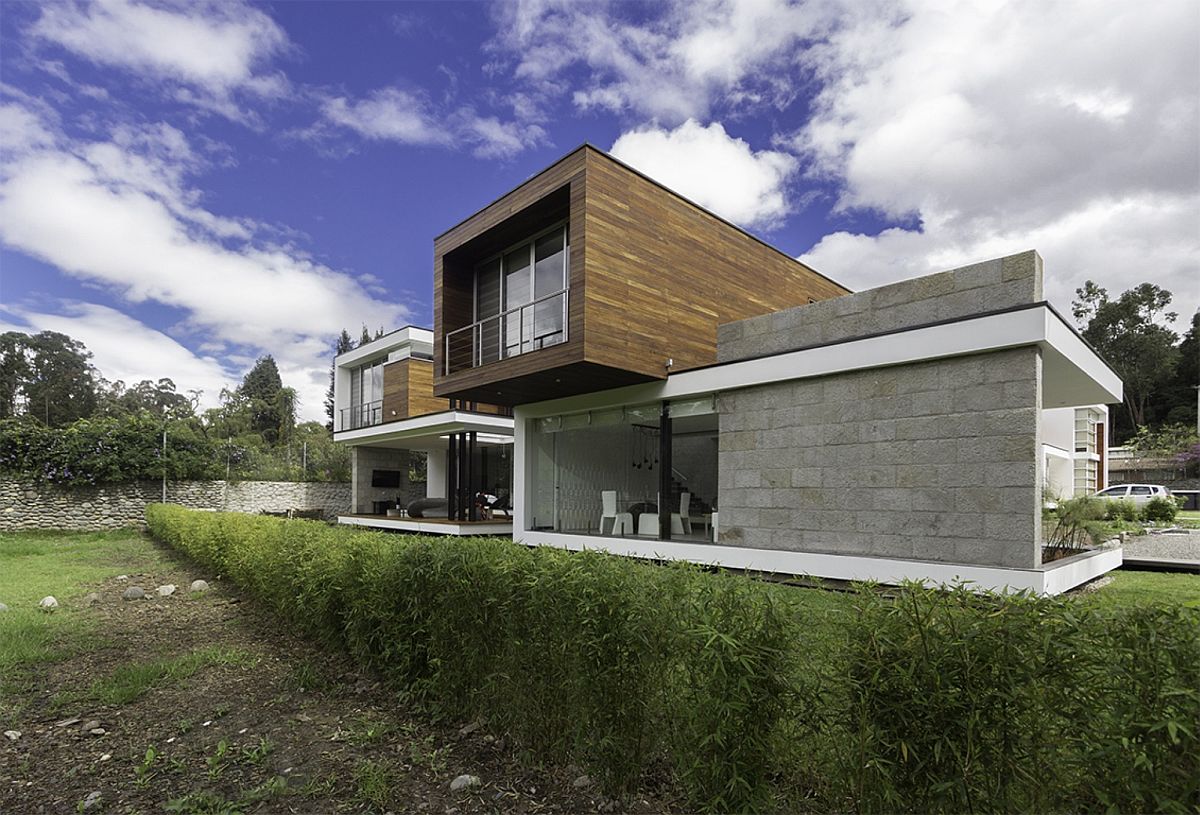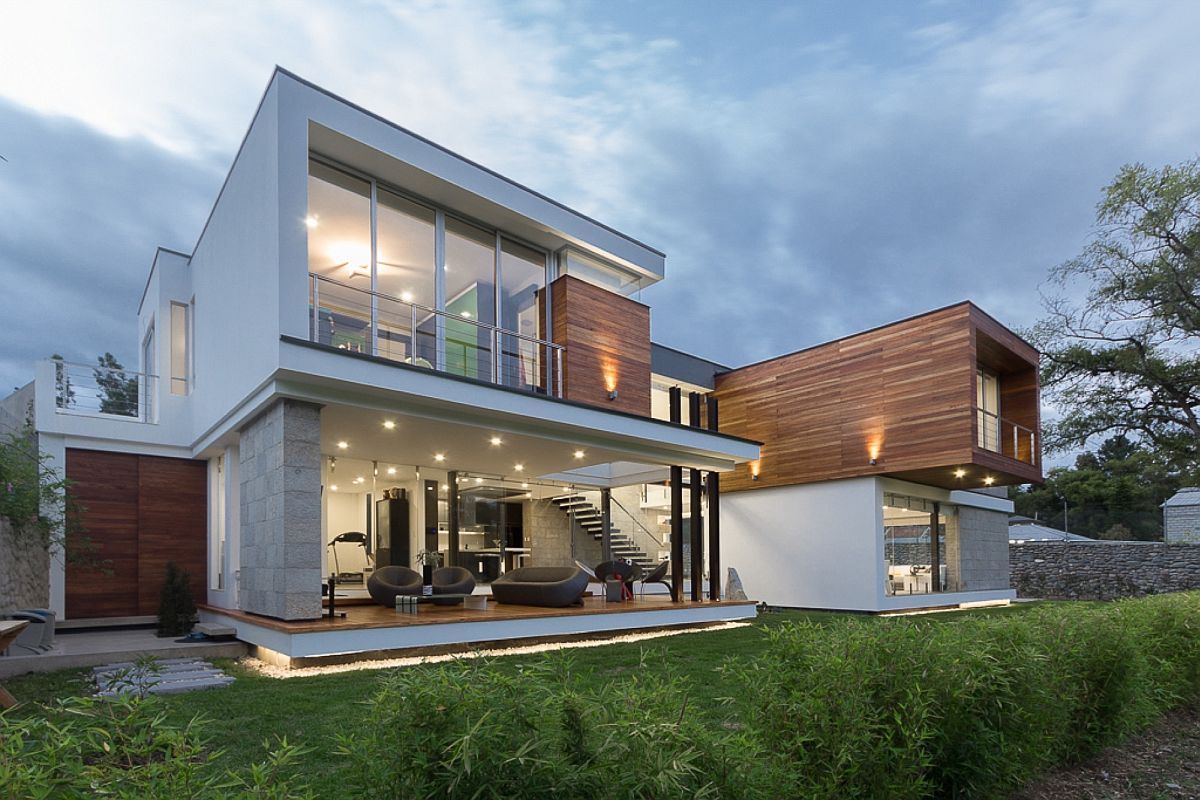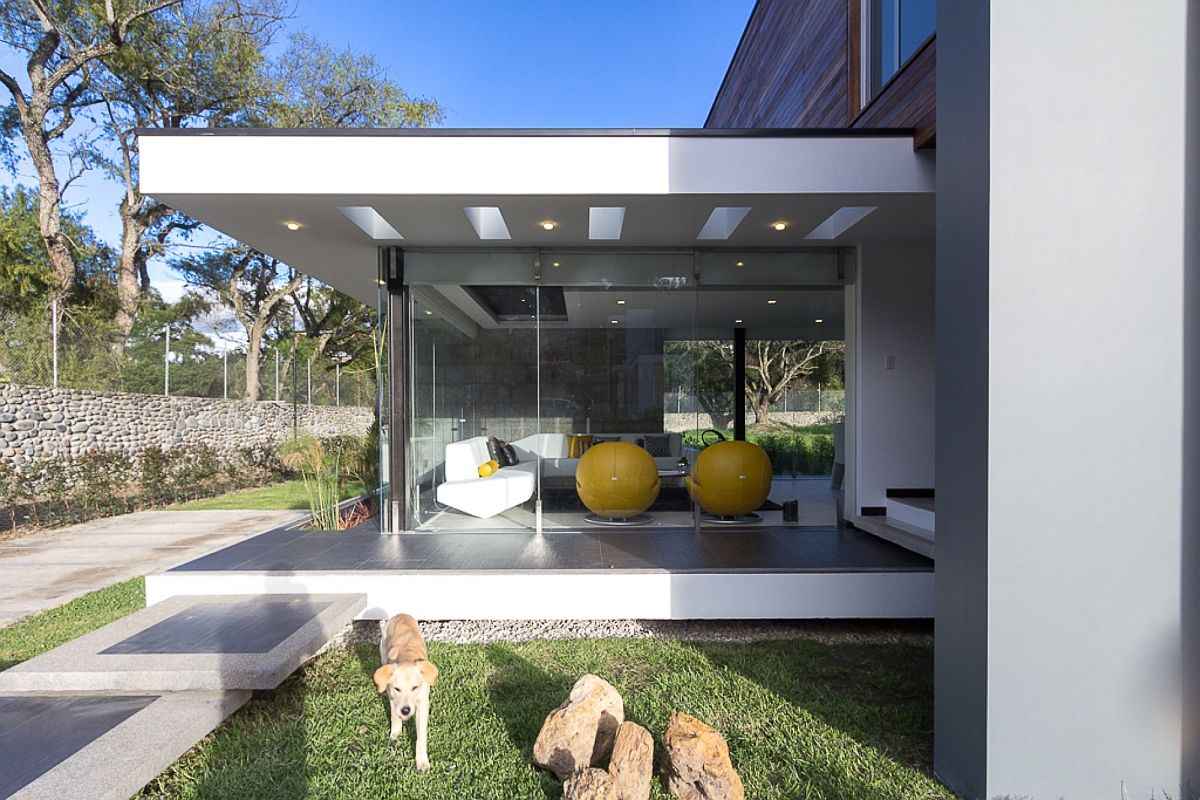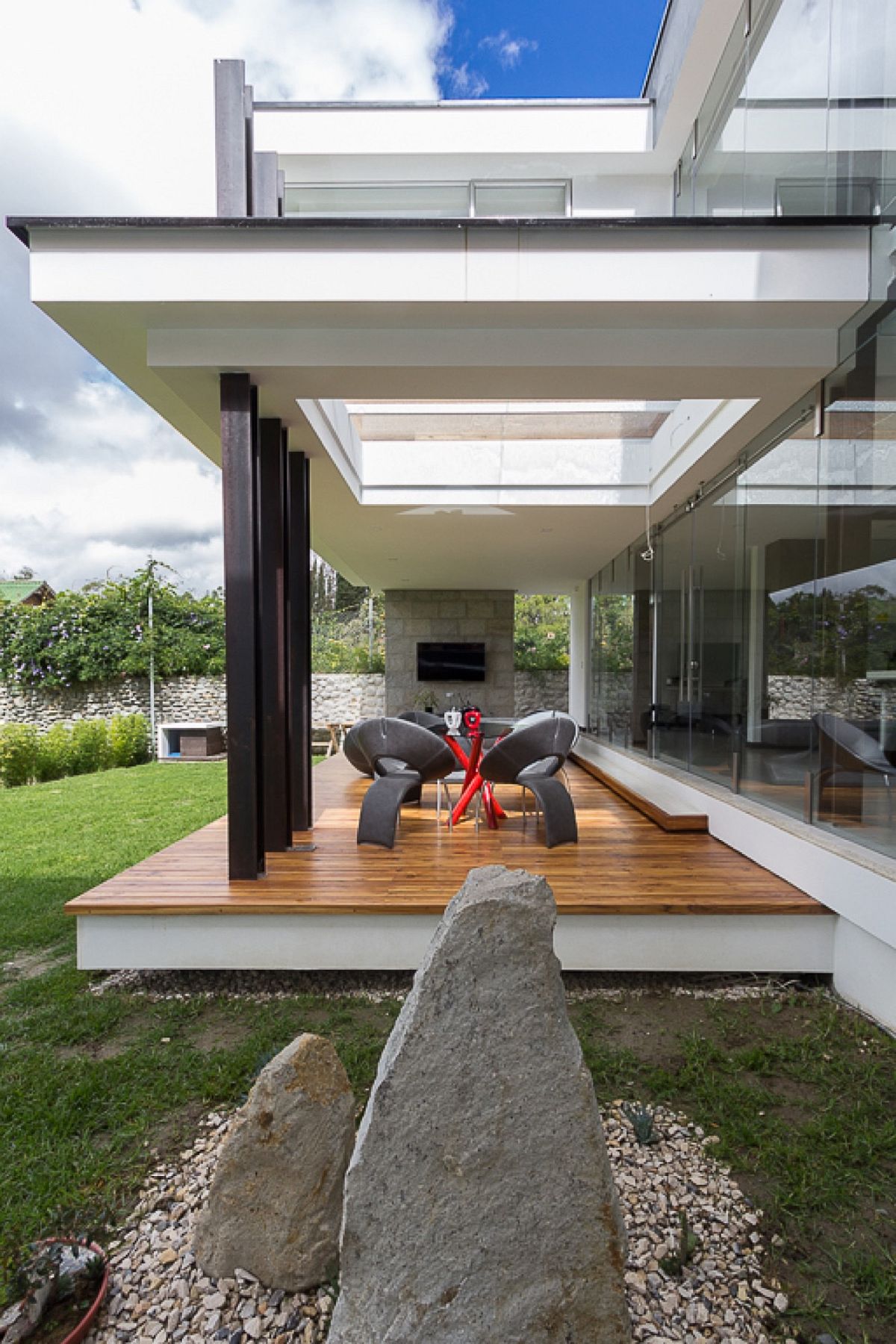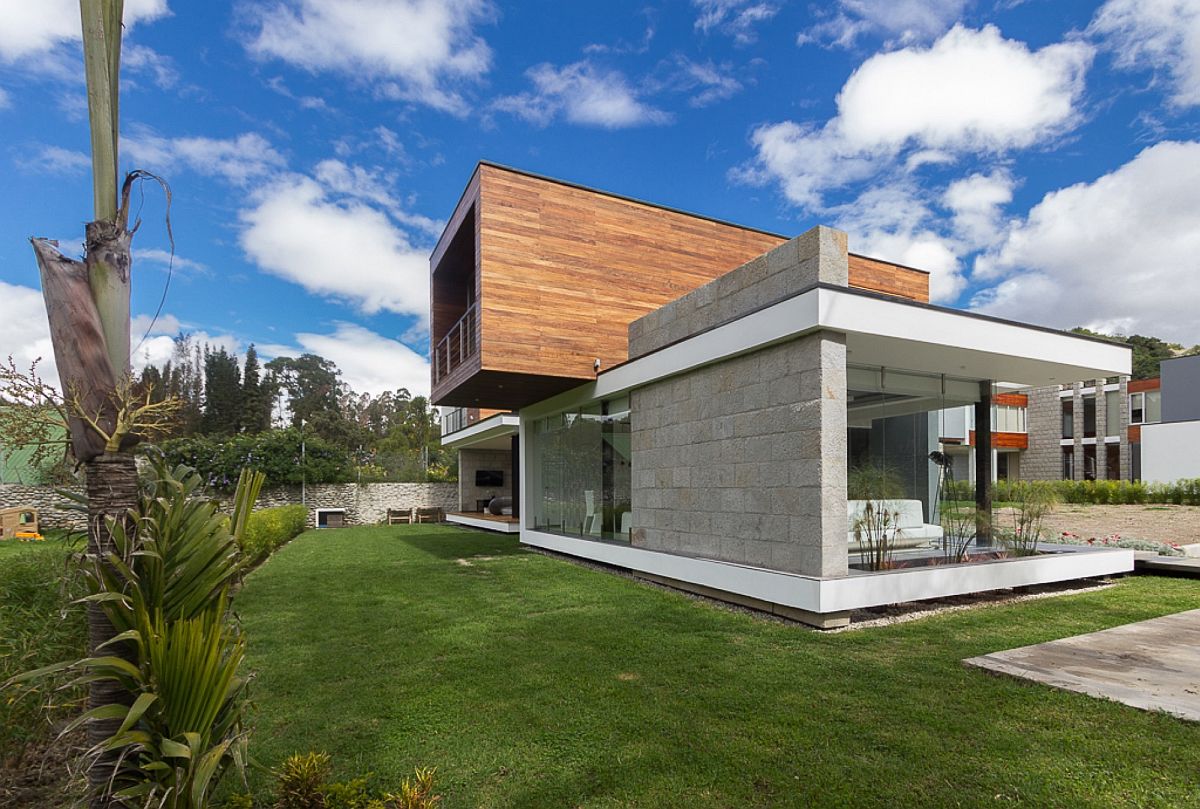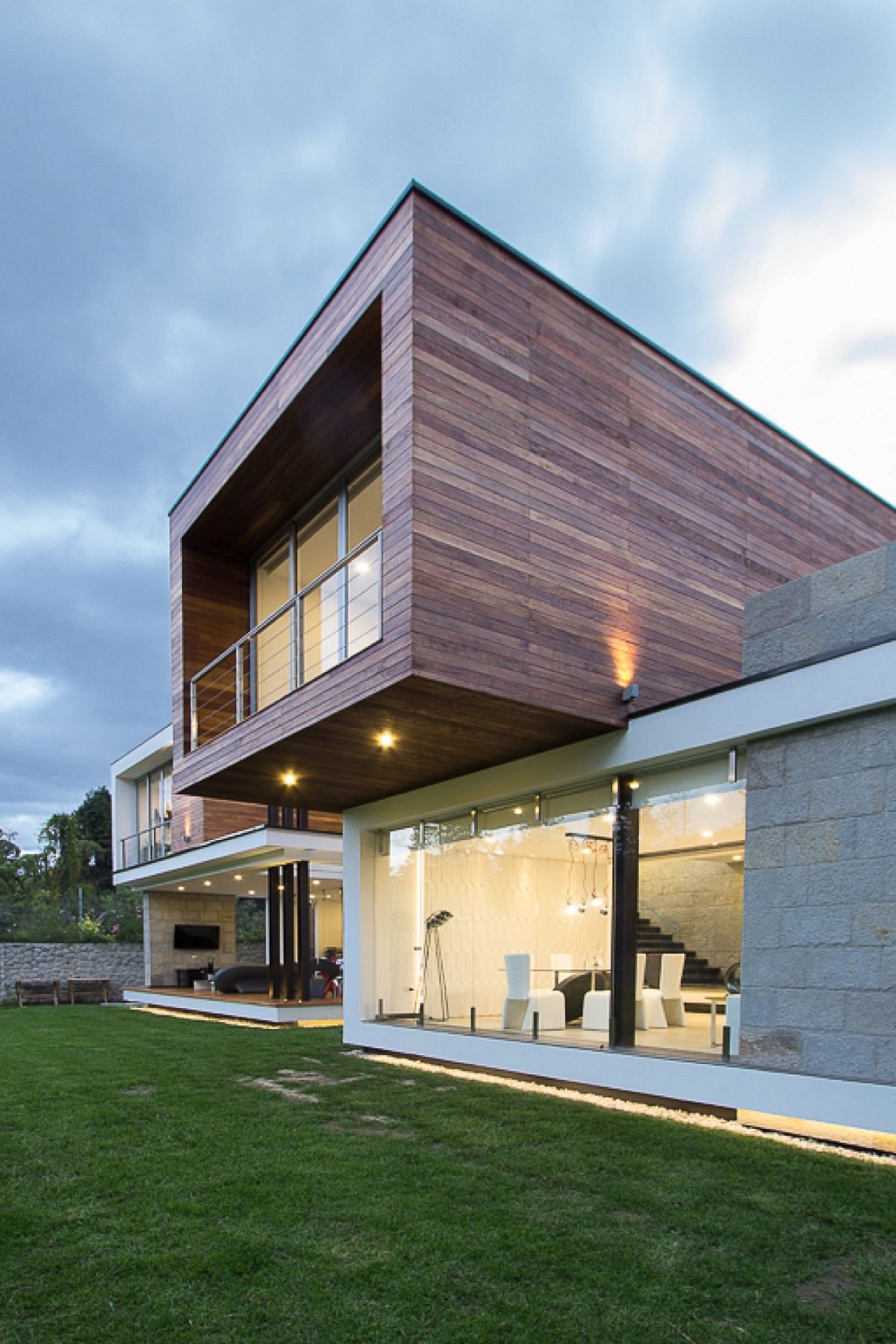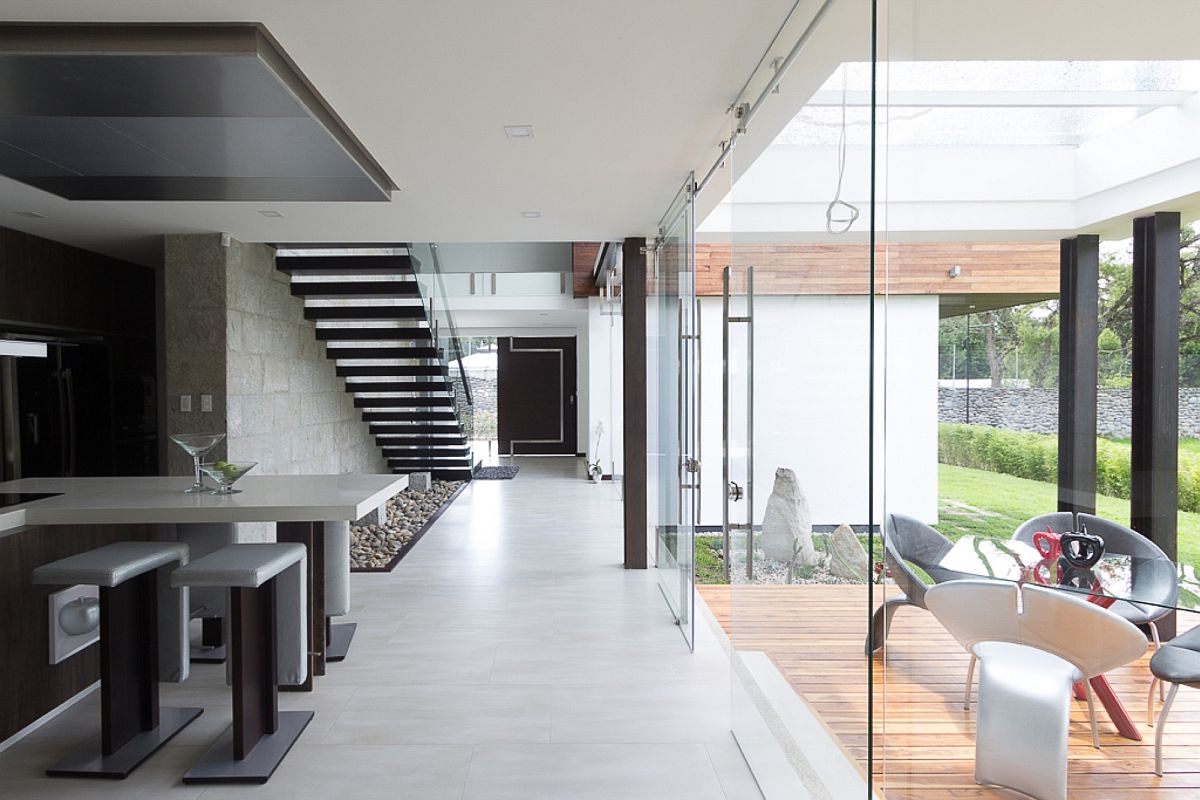 Despite its contemporary appeal, great care was taken during the construction of the house to ensure that it fit in with the landscape and its natural beauty. Elements such as natural stone and cement blocks only help in accentuating this connection between the modern and the traditional, local architectural elements to offer the best of both worlds. [Photography: Juan Alberto Andrade]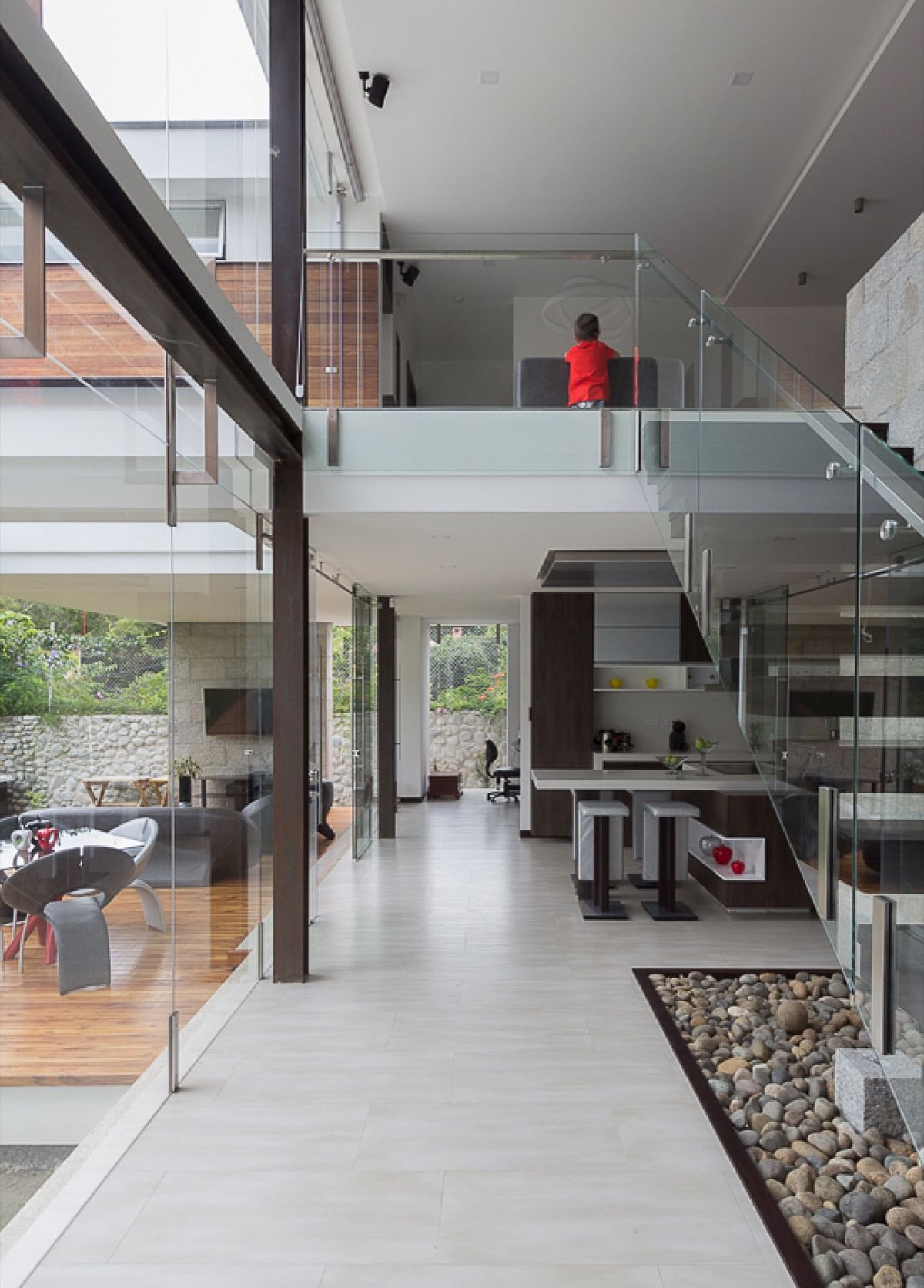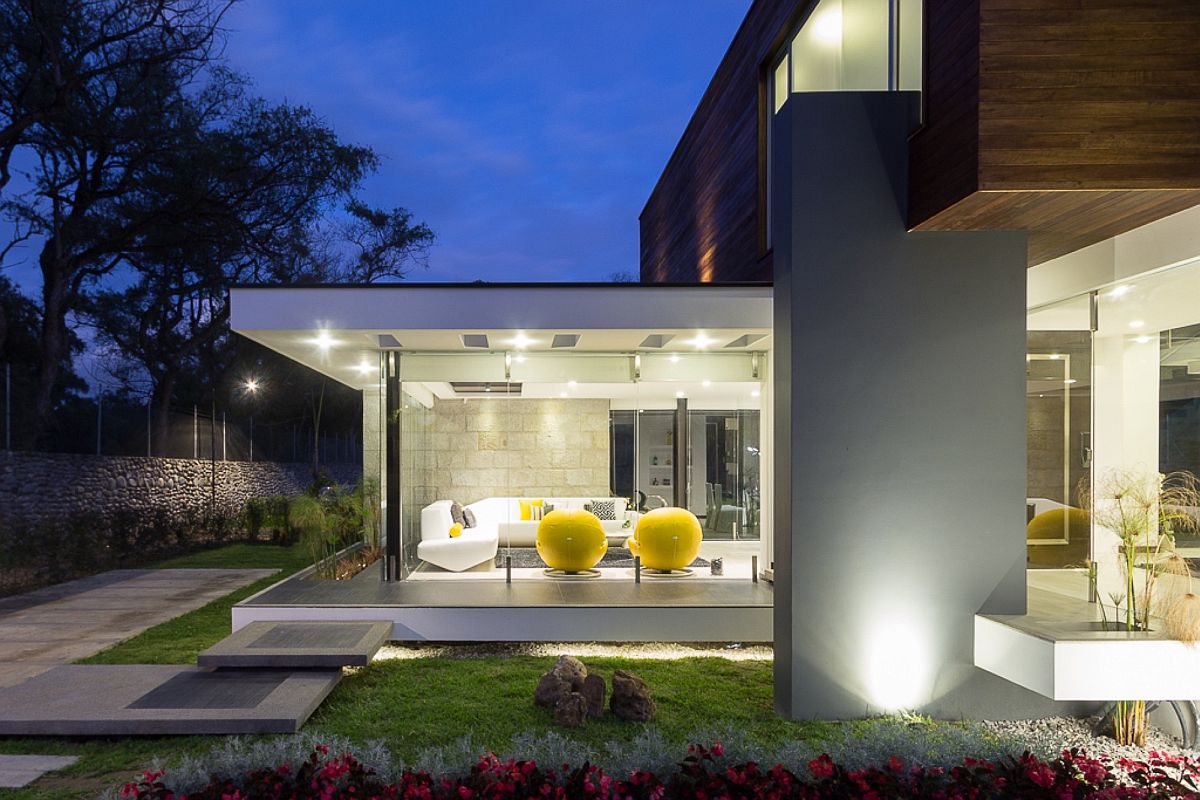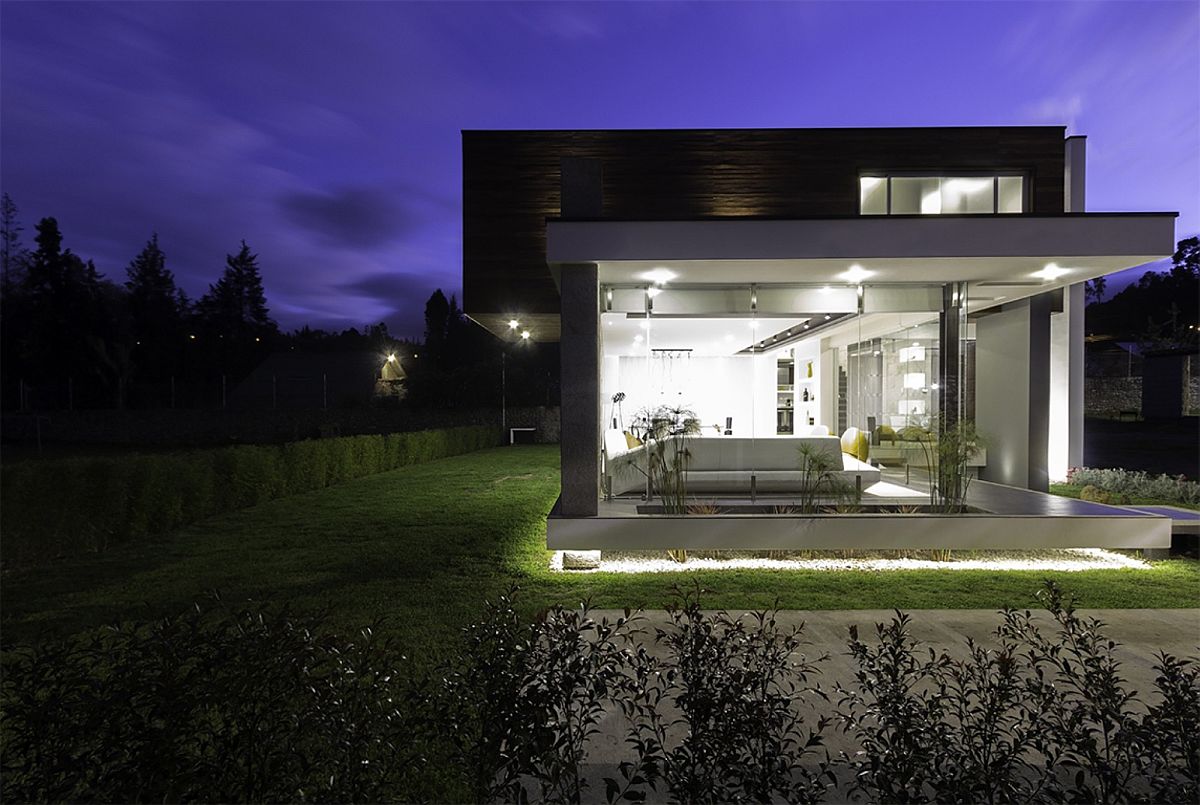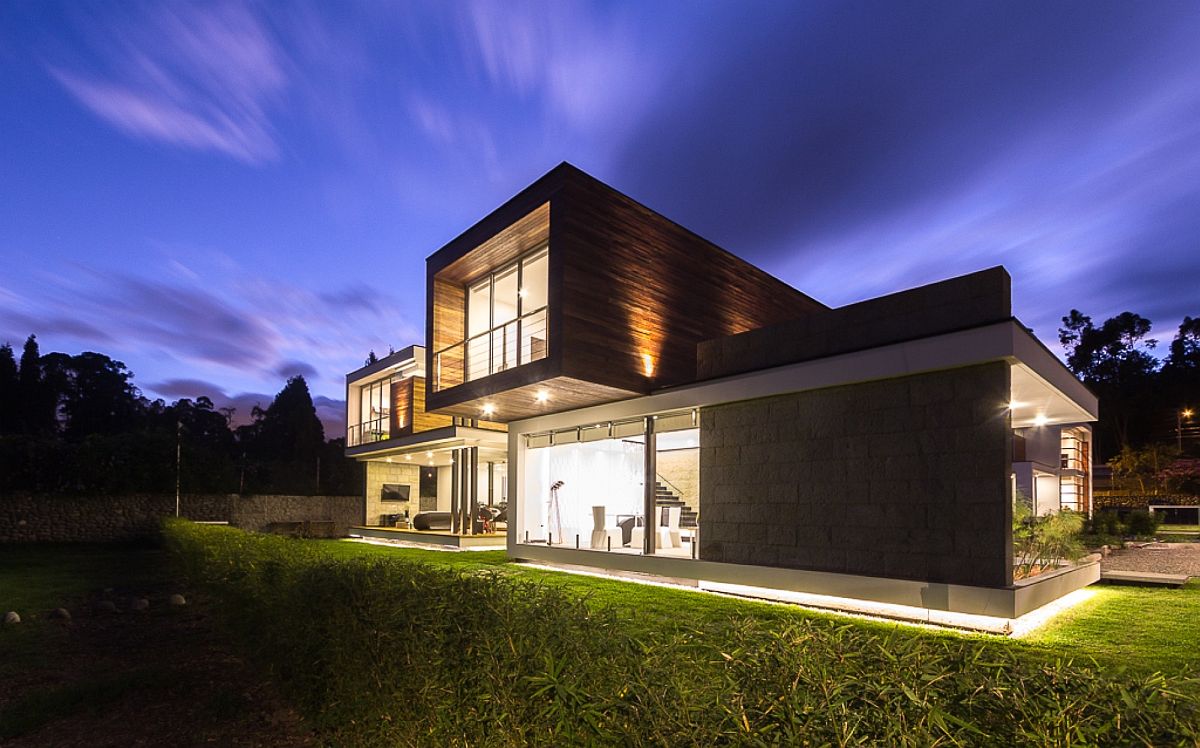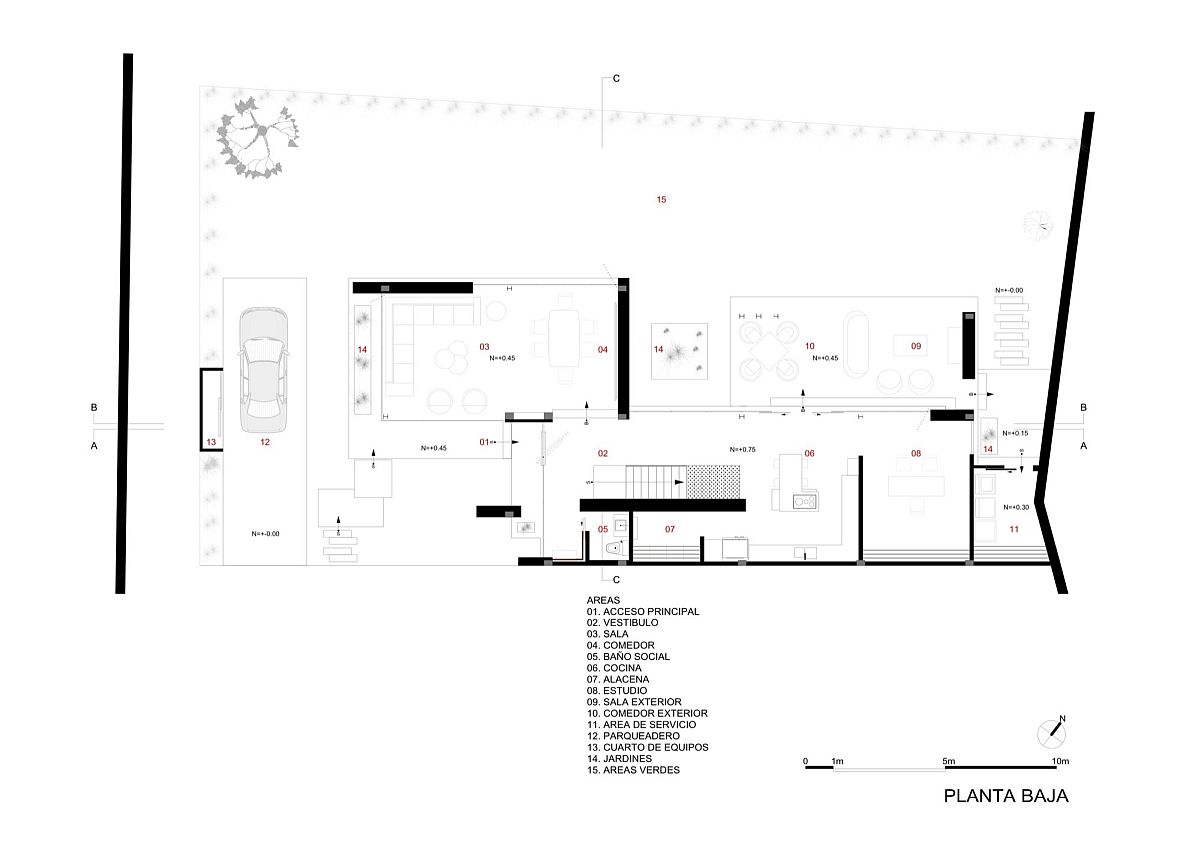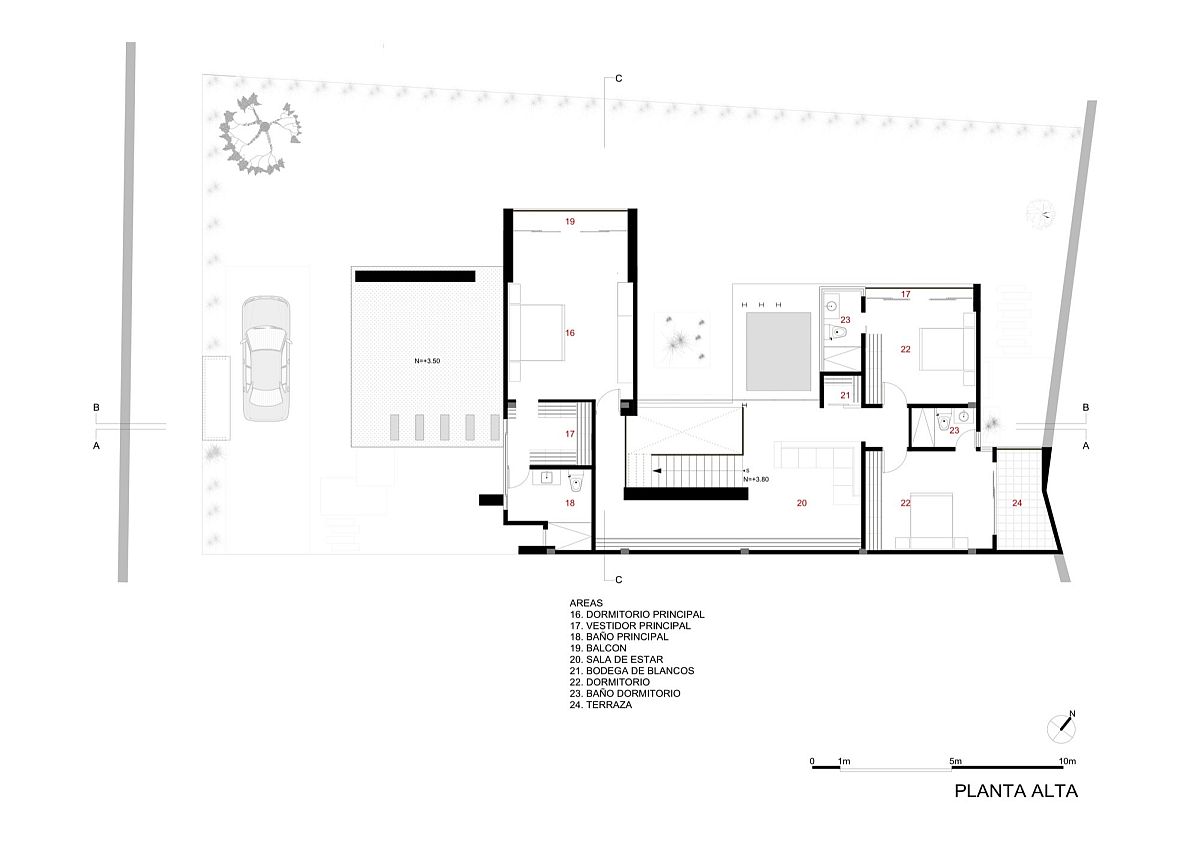 Liked the story? Share it with friends.