The blues. That sense of unease and unhappiness. The feeling of dejection and downheartedness. We all experience them at times. A blue mood is one that can pervade our thoughts as summer draws to a close. And yet blue is so much more than a sense of melancholy. As a colour, it is powerfully emotive and will likely evoke a range of feelings and reactions in people. Blue is a primary colour and a psychological colour. It is regarded as an intellectual colour and the colour of the mind, a colour that tends to affect us mentally as opposed to physically (Source: Colour Affects). Blue tones can stimulate thought and promote concentration. Blue is typically serene, calming and a colour of great depth.
In art, architecture, nature and design, blue is a colour that excites and arouses emotion, its very being acting to quell those end-of-summer blues.
Blue Alchemy by Siba Sahabi
Blue Alchemy is a bright blue edition of artist and designer Siba Sahabi's felt vases. The colour references the first man-made pigment – "Egyptian blue" – and was developed as early as 2600 BCE/BC. The ancient Egyptians held blue in high esteem, believing it to be the colour of life, fertility and rebirth. Sahabi has breathed new life into "Egyptian blue", using this colour for her Mesopotamia-style vases.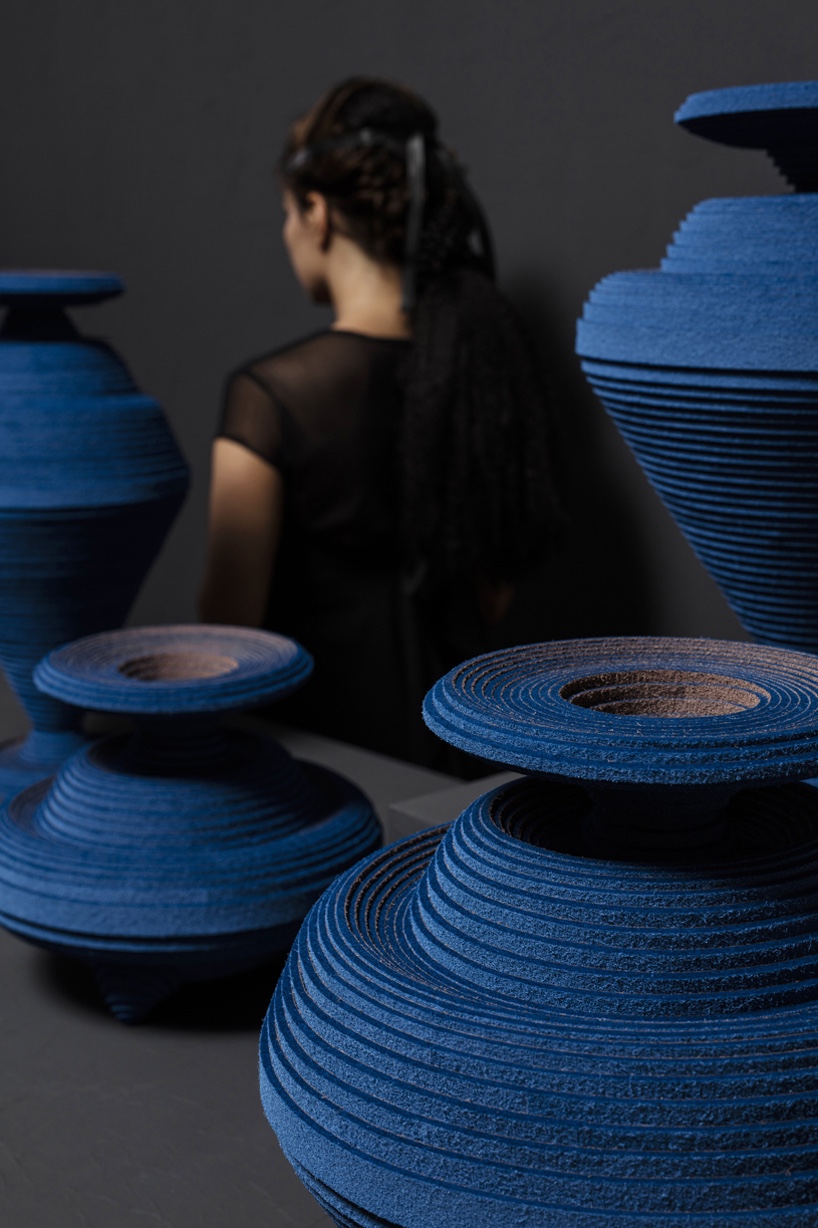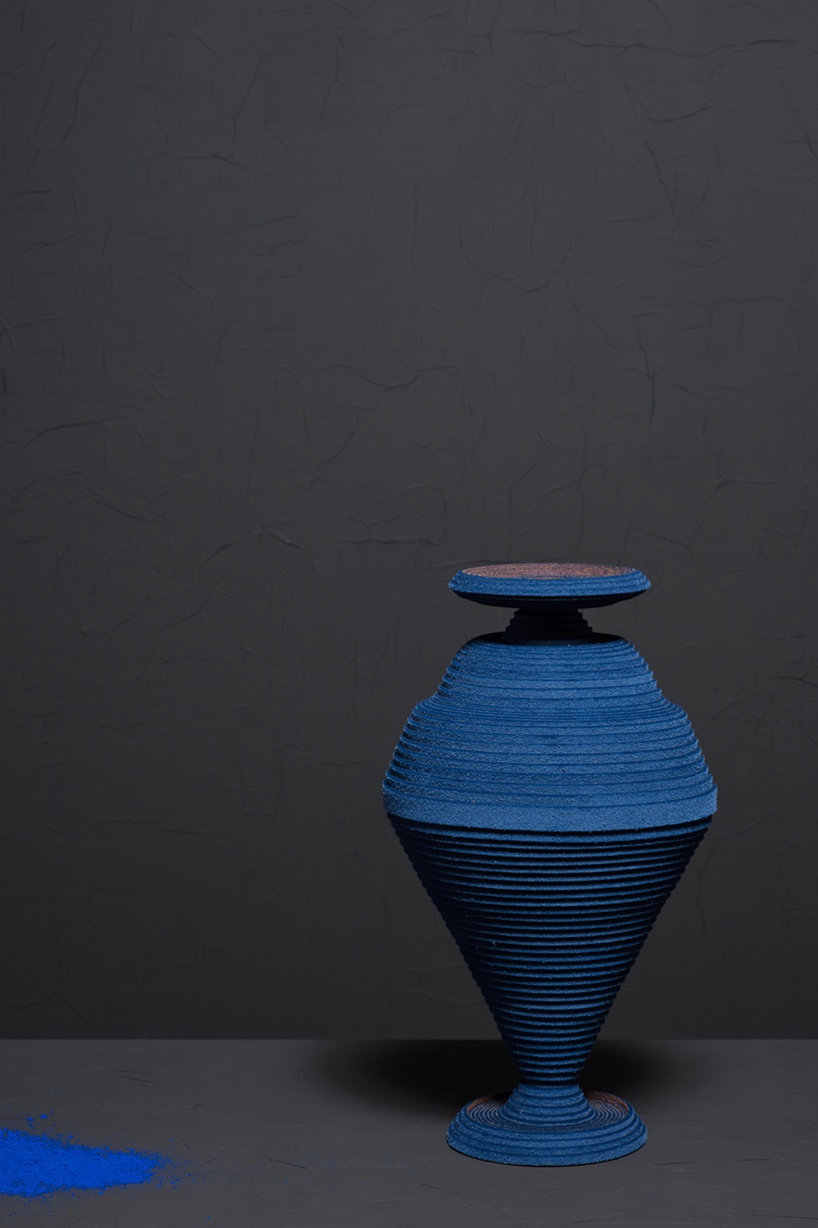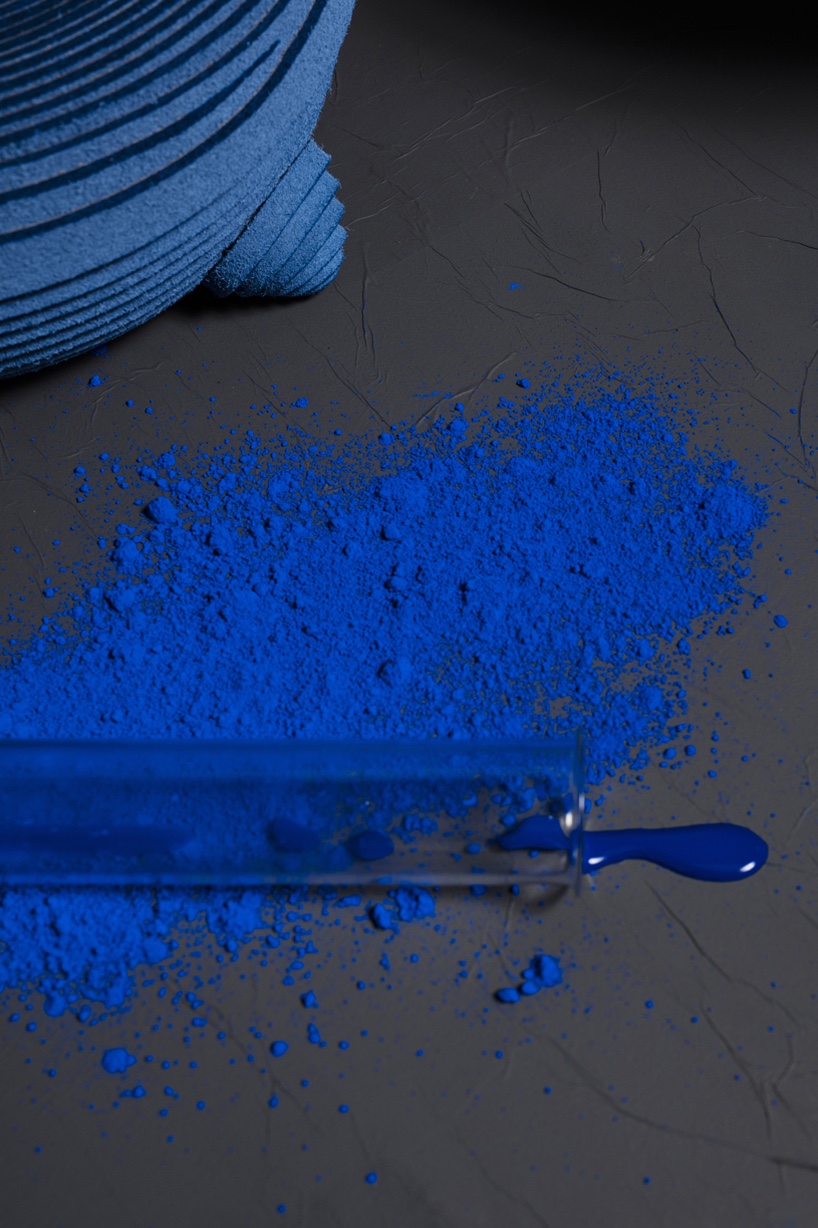 Photos by Lisa Klappe via Designboom.
Panthella MINI
The Panthella MINI, a mini-version of Verner Panton's iconic 1971 Panthella lamp, is to be launched in September by the celebrated Danish lighting manufacturer Louis Poulsen. Panthella MINI features a painted metal shade in a range of colours taken from Verner Panton's very own colour spectrum, including this cool blue hue.
Image courtesy of Louis Poulsen.
La piscina del roccolo
"La piscina del roccolo" is an exceptional indoor pool and fitness extension to an older Italian house by architectural firm act_romegialli. The blueness of the water is accentuated by the use of clean and modern materials, whose combination results in an achingly alluring and balanced backdrop.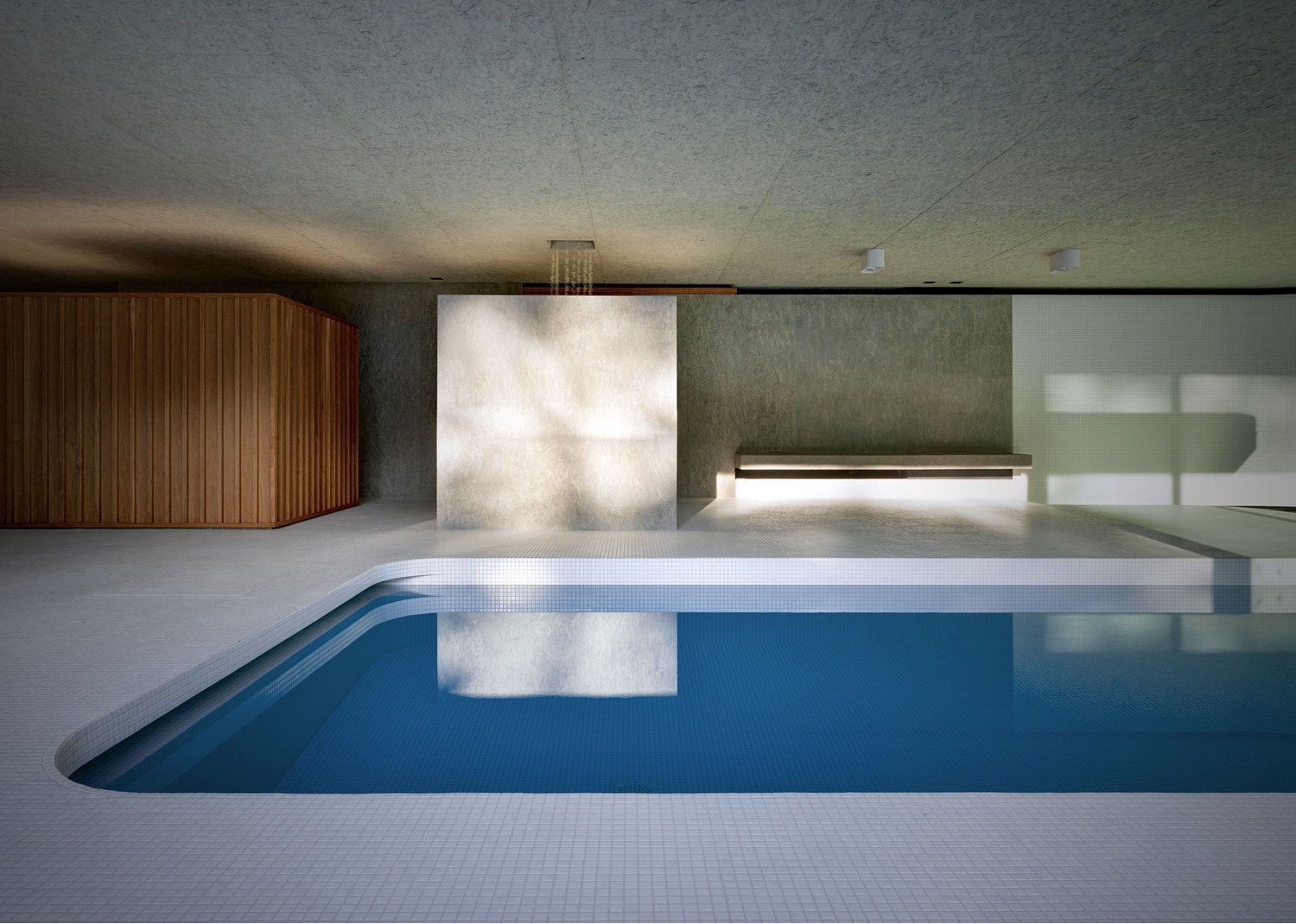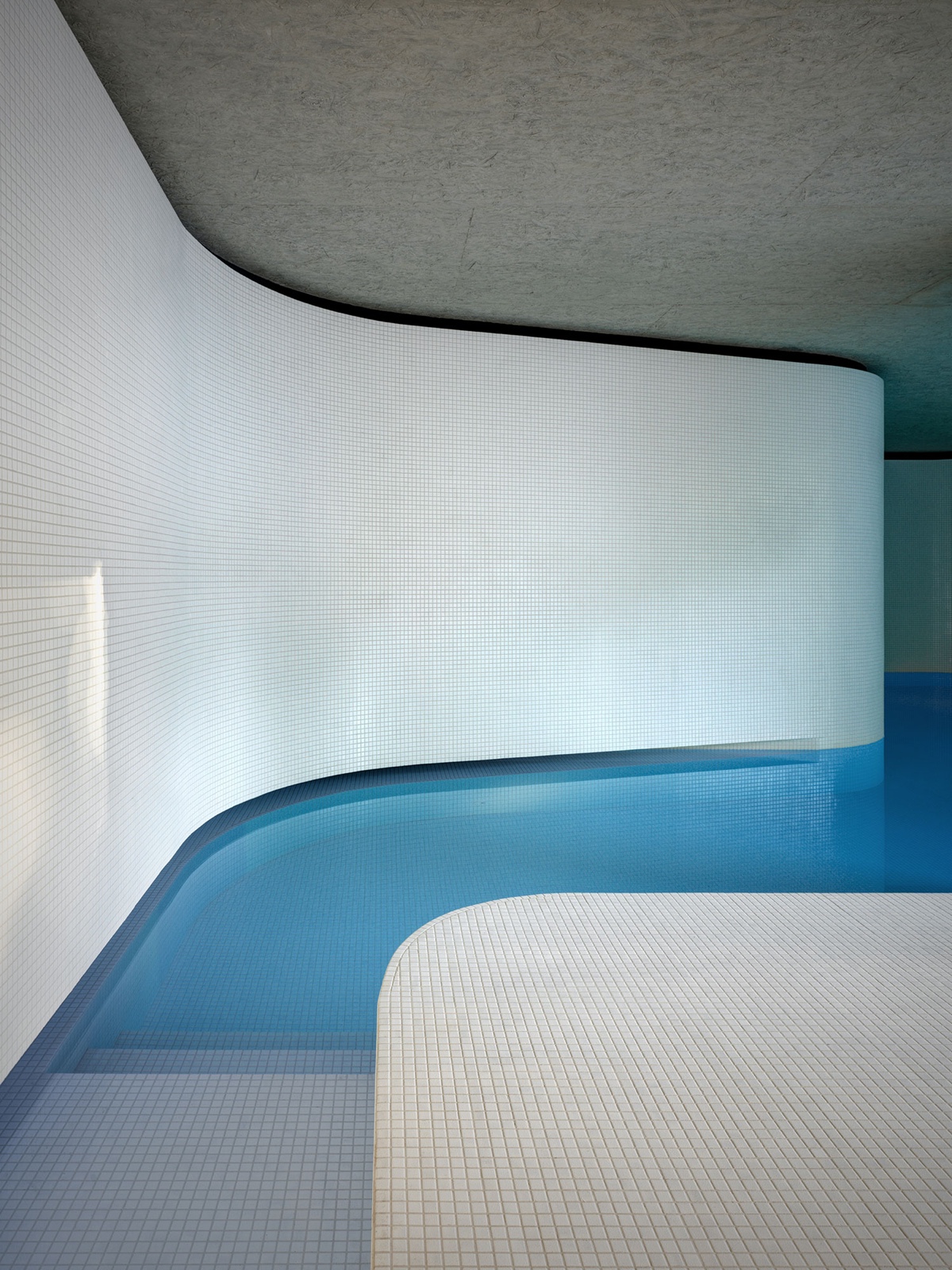 Images courtesy of act_romegialli via Gessato.
Sea and Sky
It is in nature where we find that brilliant shade of blue, when sea and sky dazzle and scintillate with fiery passion.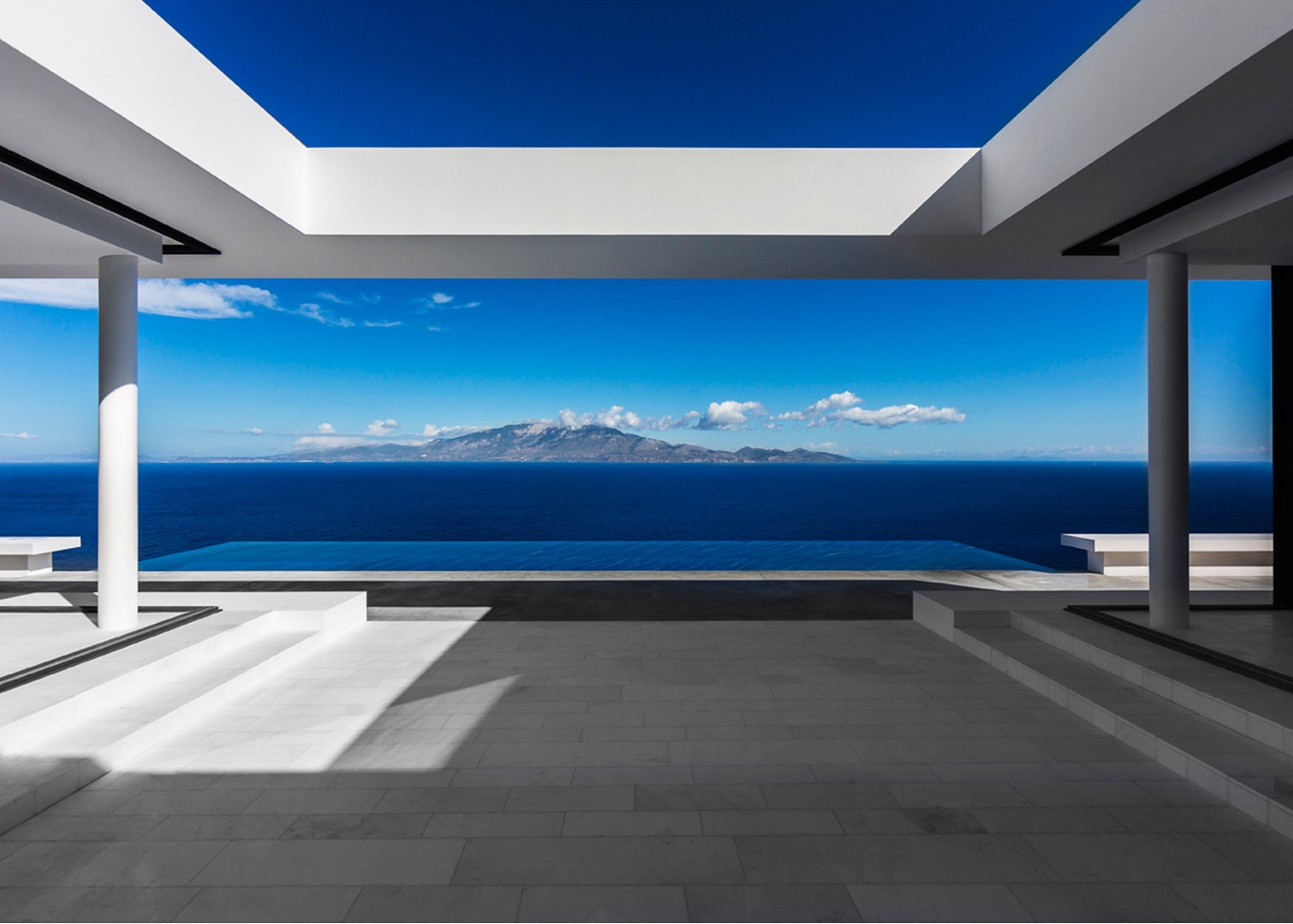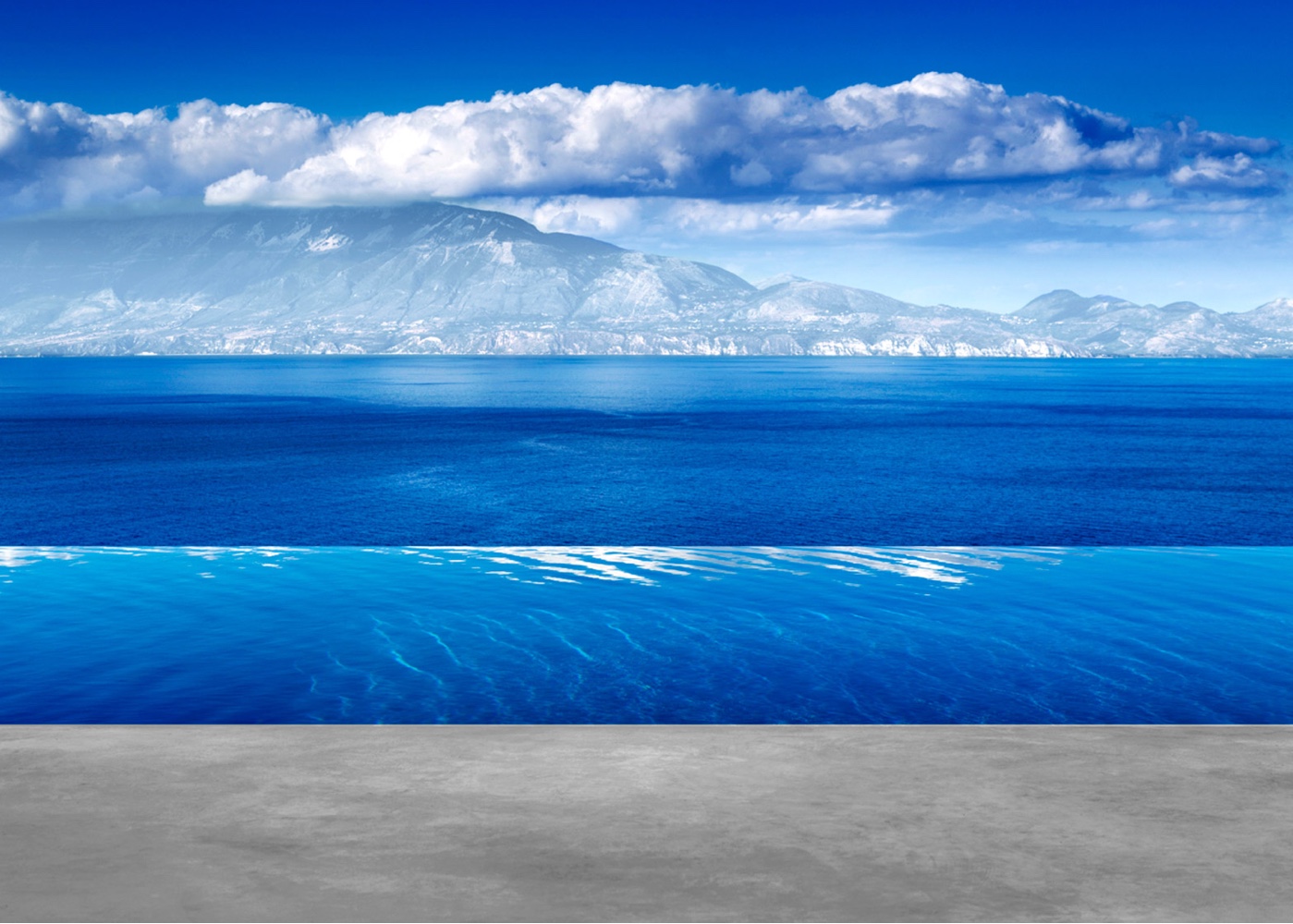 Silver House photos by Serge Anton via Dezeen.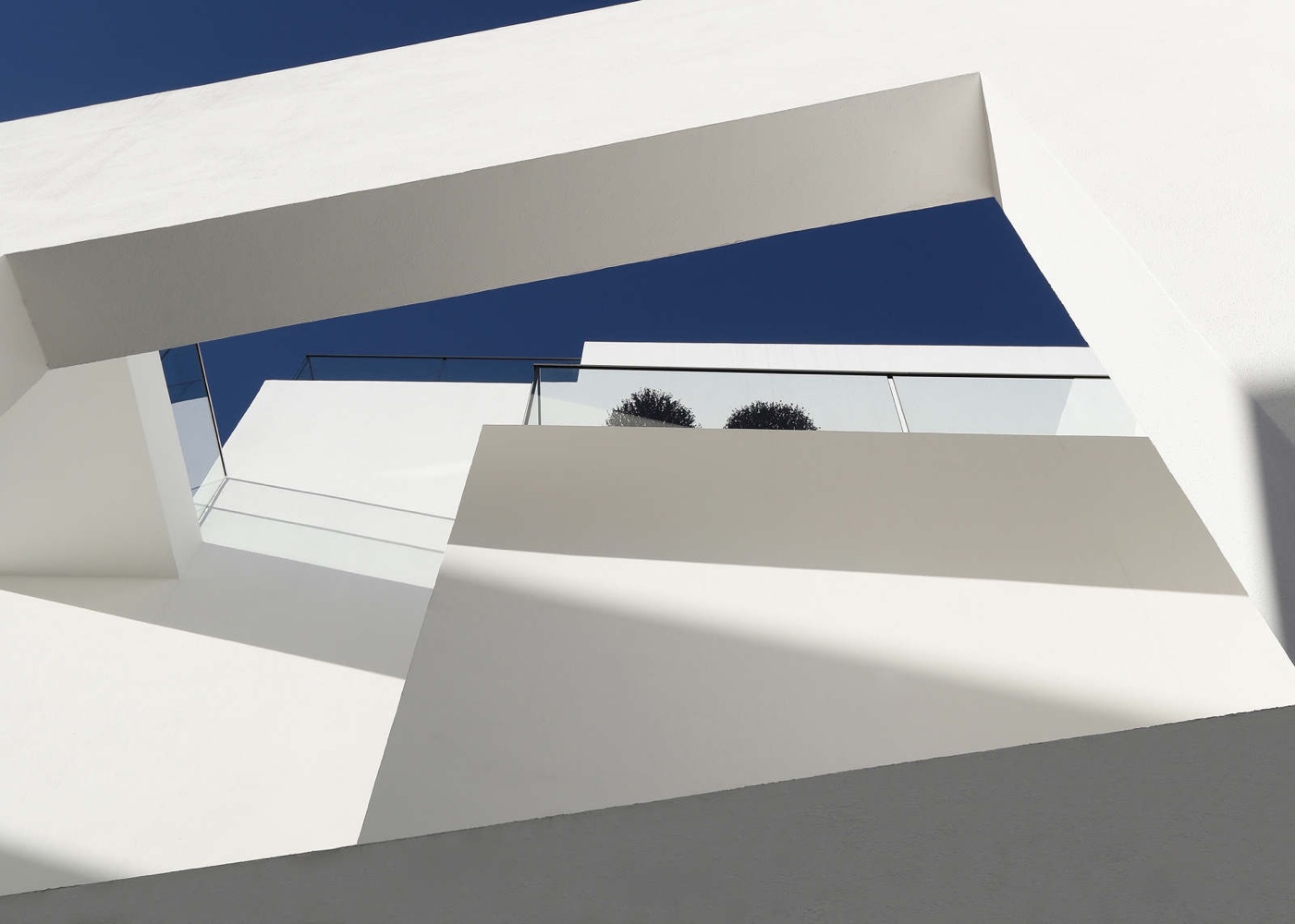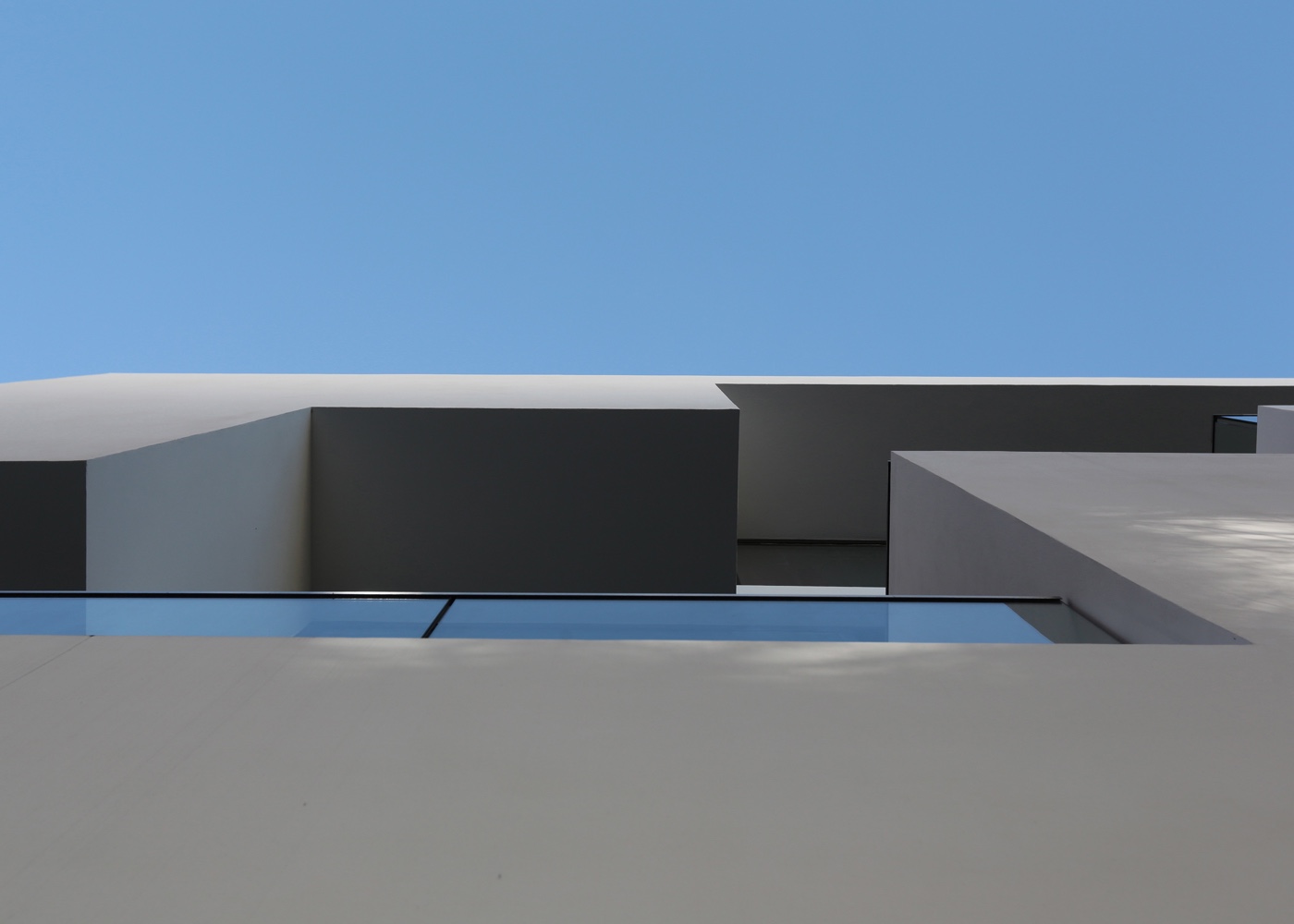 Photos of residential apartments and townhouses by Werner Huthmacher, Christian Dammert and Aviel Adar courtesy of Atelier Zafari.
Metro de Montreal
Canadian photographer Christopher Forsyth captured the Brutalist beauty of Montreal's metro system, the Metro de Montreal, in a series of perceptive, vivid stills. In a number of striking images, it is the flashes and glimpses of blue that especially grab our attention.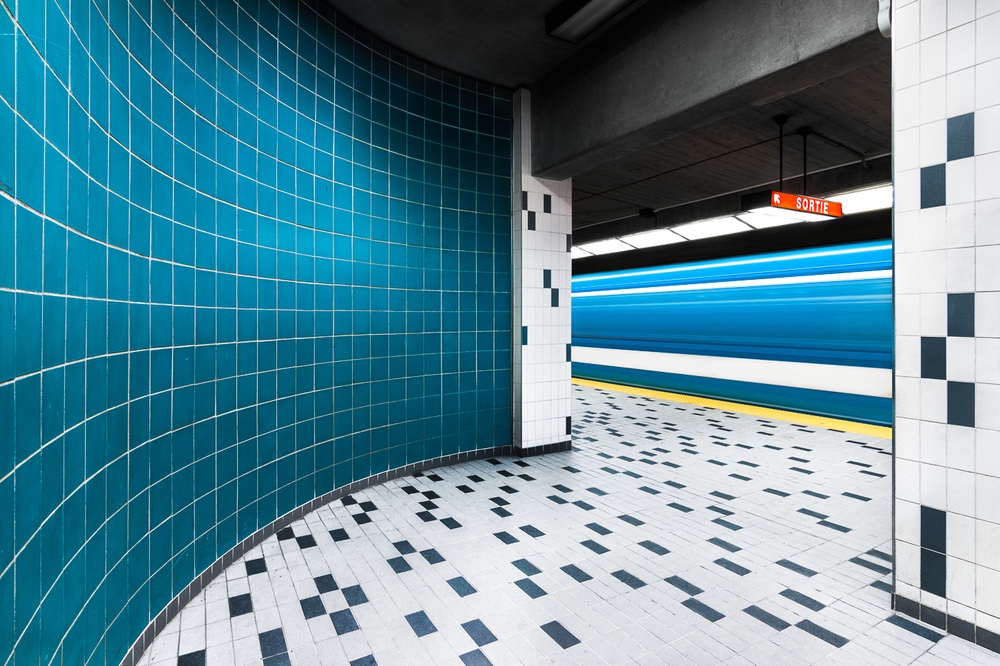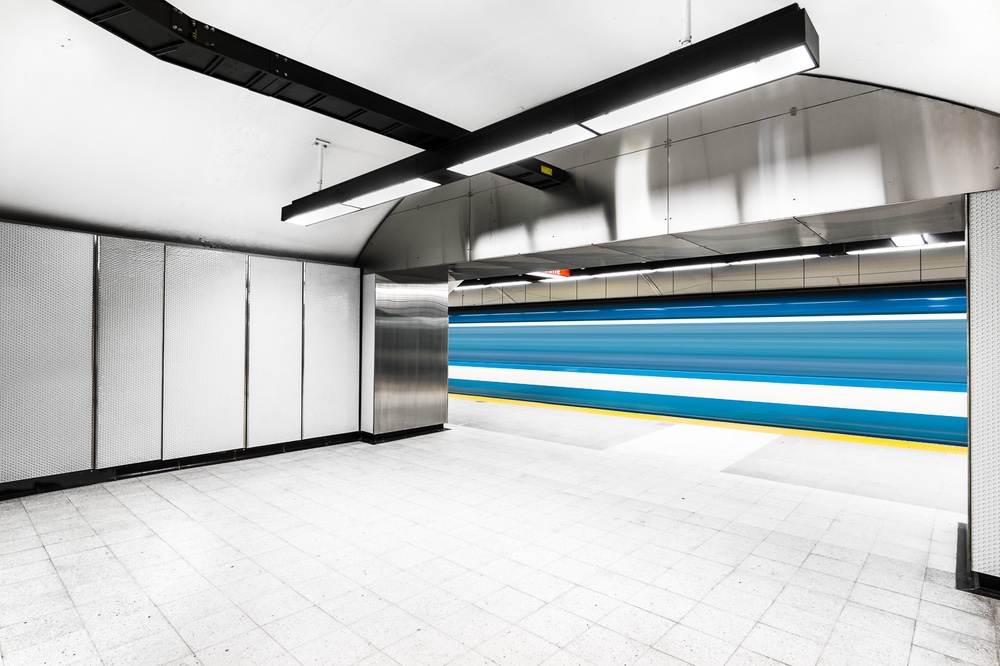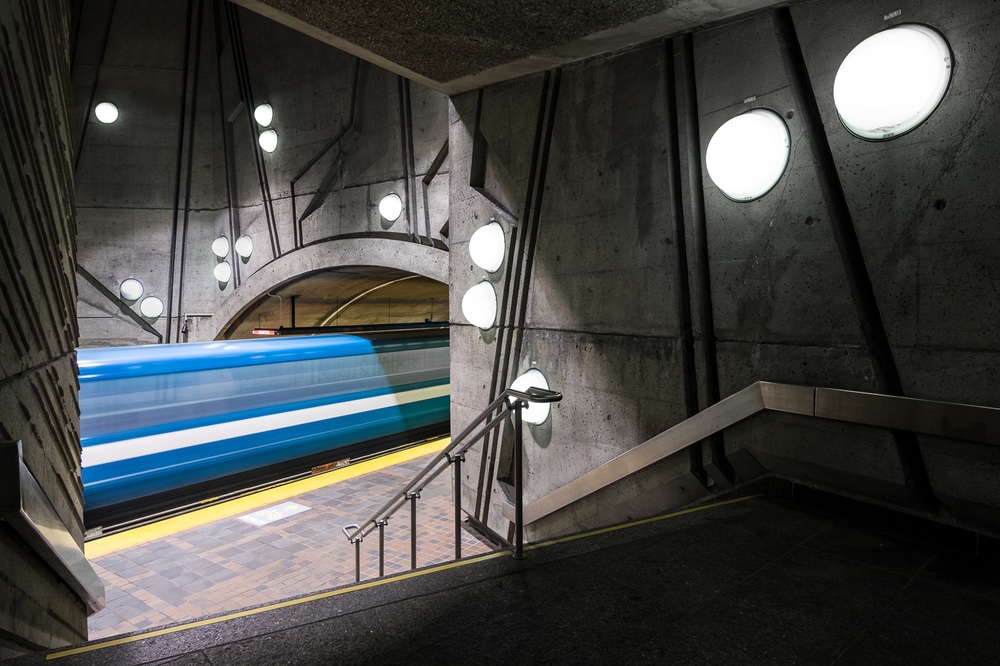 Photos by Chris M Forsyth.
Hagedornhagen
Danish print studio Hagedornhagen's collection of butterfly, beetle and foliage prints engages the mind, causing one to wonder at their clarity, depth and elegance. The natural blue colour in this butterfly image is particularly winsome.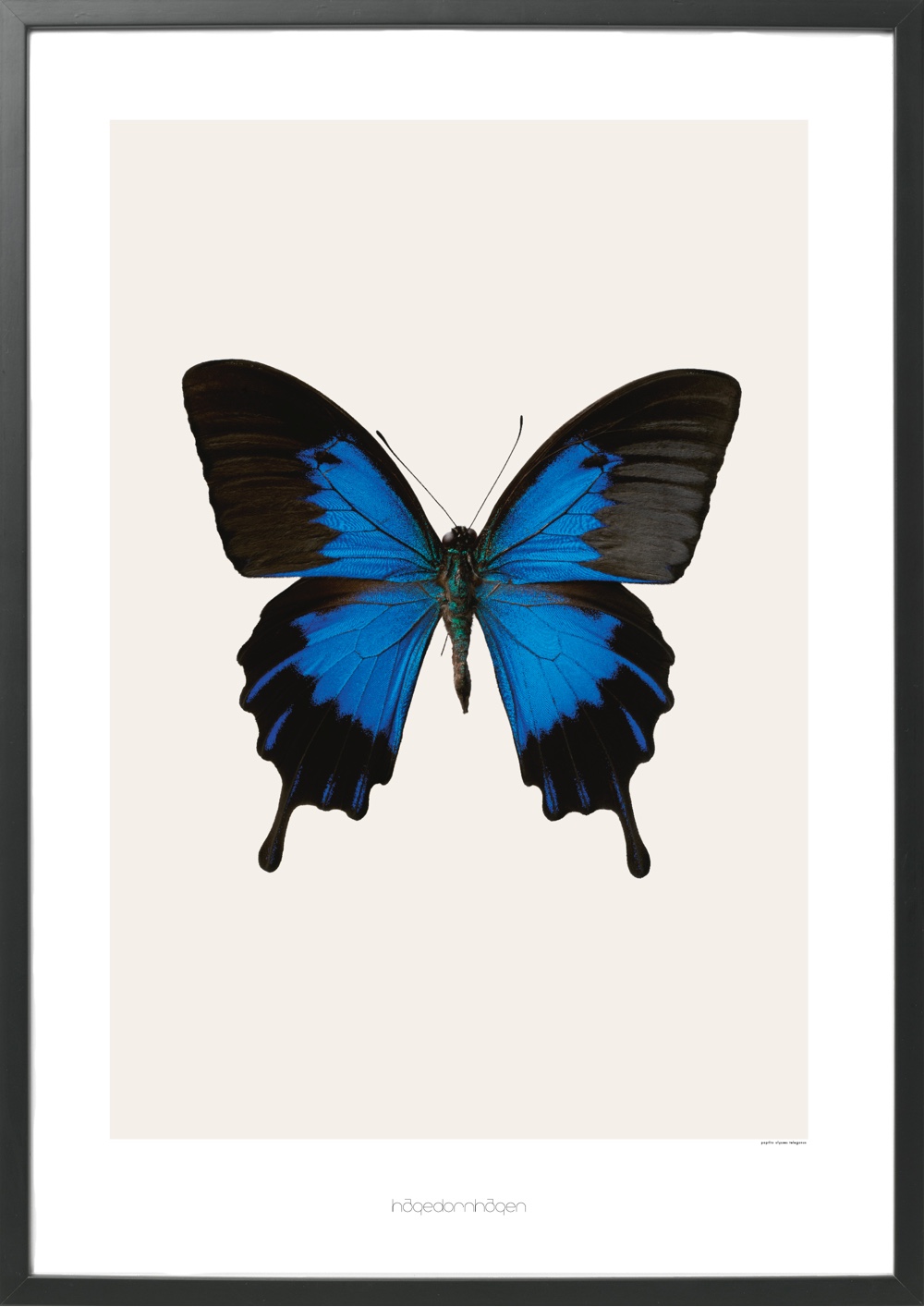 Image courtesy of Hagedornhagen.
Furniture Design
With its calming properties, the colour blue works well in furniture design.