It is one thing to turn to the adaptive reuse of old structures and transform an abandoned warehouse or an aged church into a beautiful modern home. But this task becomes even more challenging when an old upholsterer's workshop that is just 12m X 3.7m needs to be altered into an inviting contemporary residence. It is Kirkwood McCarthy who managed to pull off this challenging makeover as they went about revamping, upgrading and giving Winkley Workshop in London a whole new lease on life! The conversion is truly amazing, with the new three-story, two-bedroom house making the most of every inch of space on offer.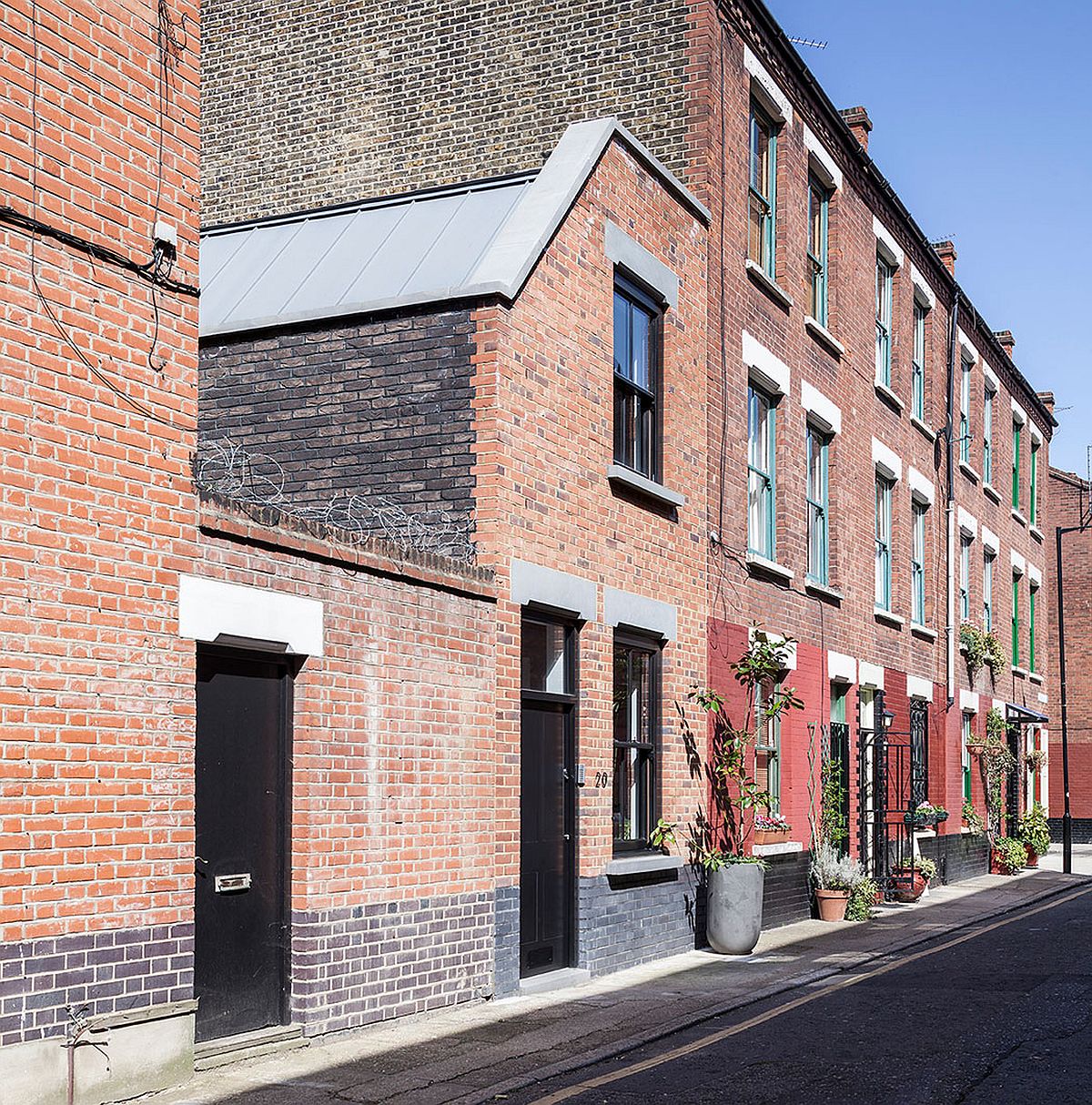 RELATED: Multi-Level Victorian Home In San Francisco Gets A Cheerful, Modern Upgrade
A new basement level was added and the existing roof was extended, creating two additional levels in the limited space available. The light-filled basement that extends into the private rear yard contains the new, open plan living area, along with the kitchen and dining room. A mezzanine floor at ground level contains the small home library, bathroom, second bedroom and a home workspace. It is the top level that houses the master bedroom, which flows elegantly into the small and cozy balcony.
Features such as the space-saving shelves below the stairs and smart kitchen shelving add storage options, even as a neutral color scheme anchored in white cuts back on visual fragmentation. Working within existing limitations, the architects managed to fashion a cheerful and ergonomic London home that still seems classic at its heart. [Photography: David Butler, Tim Crocker & Paul Fuller]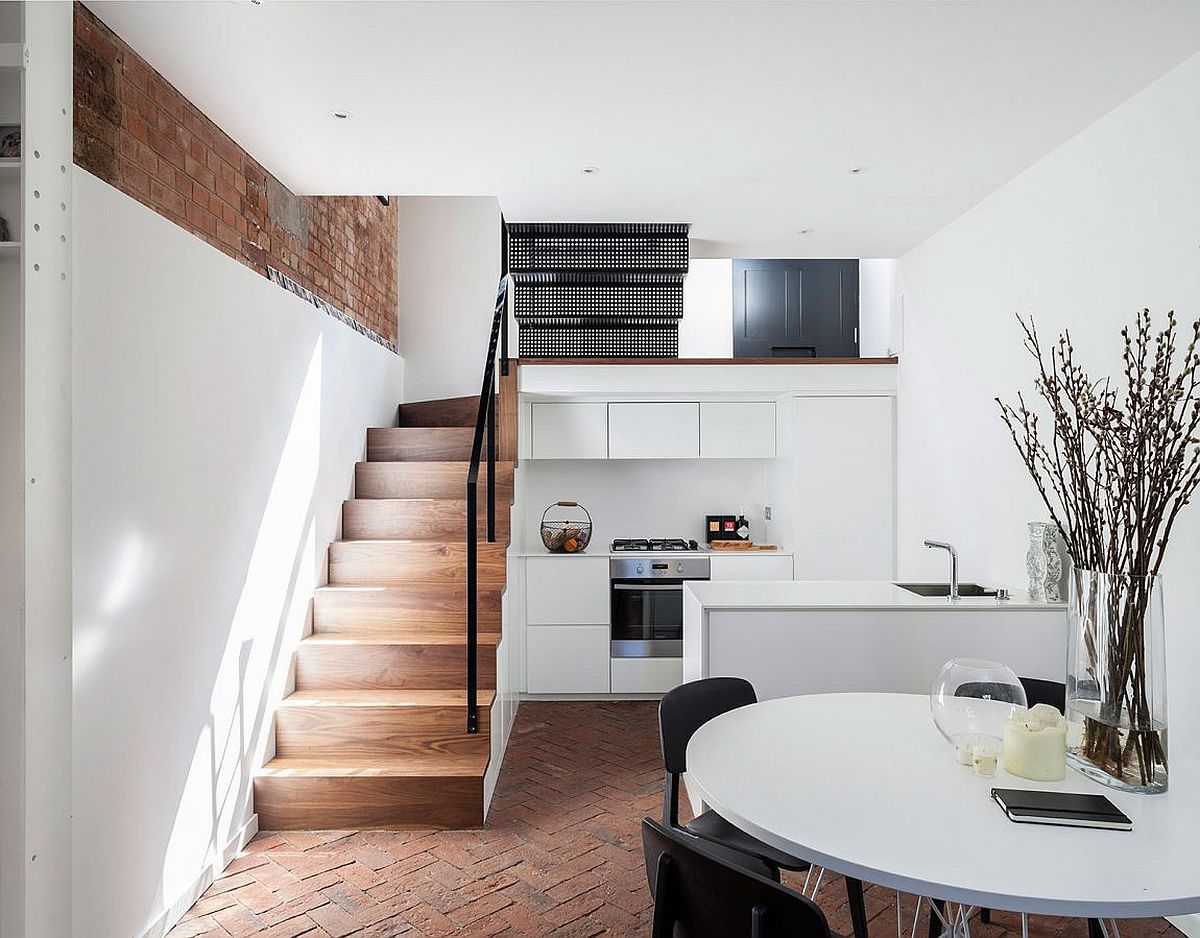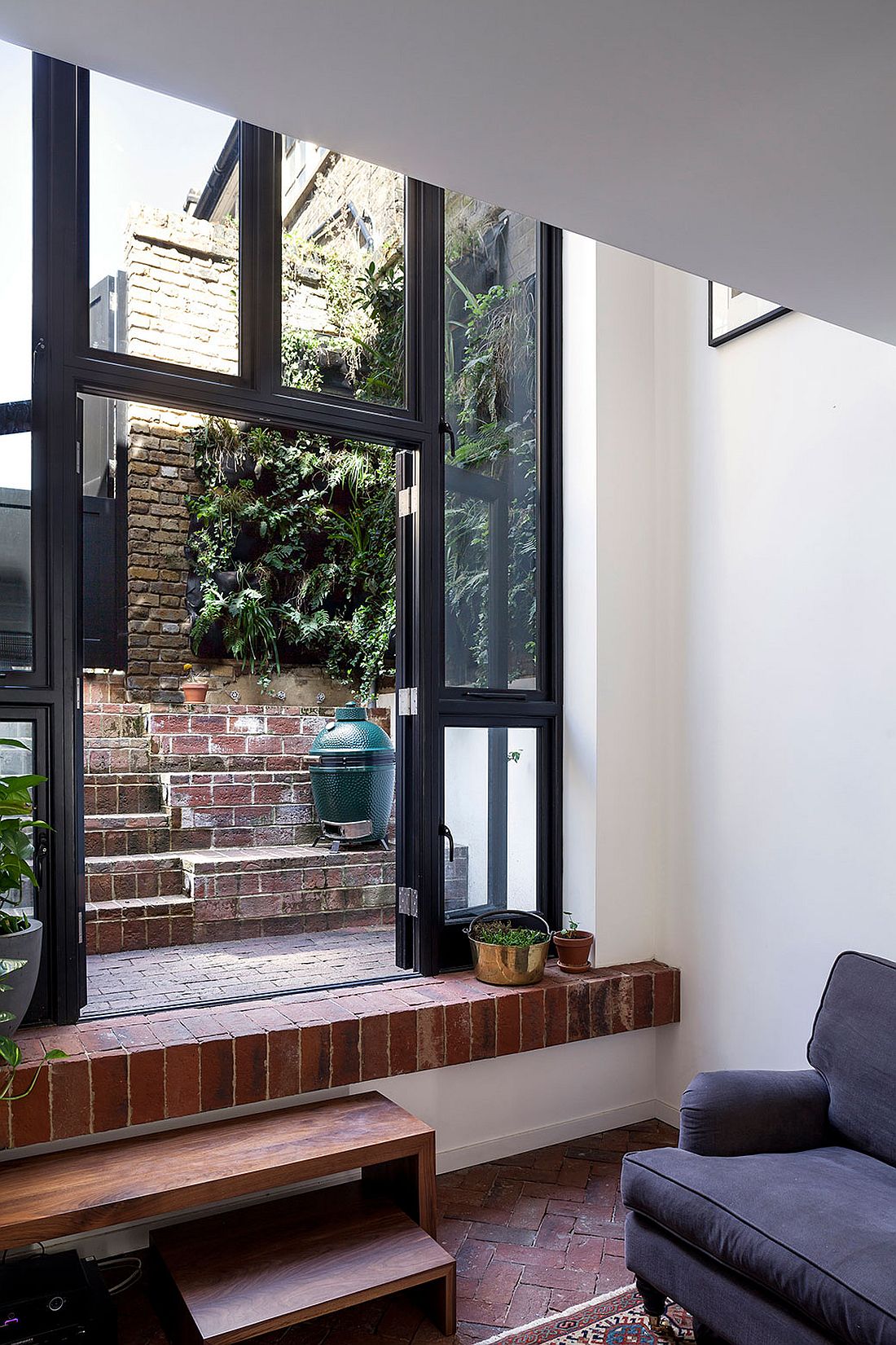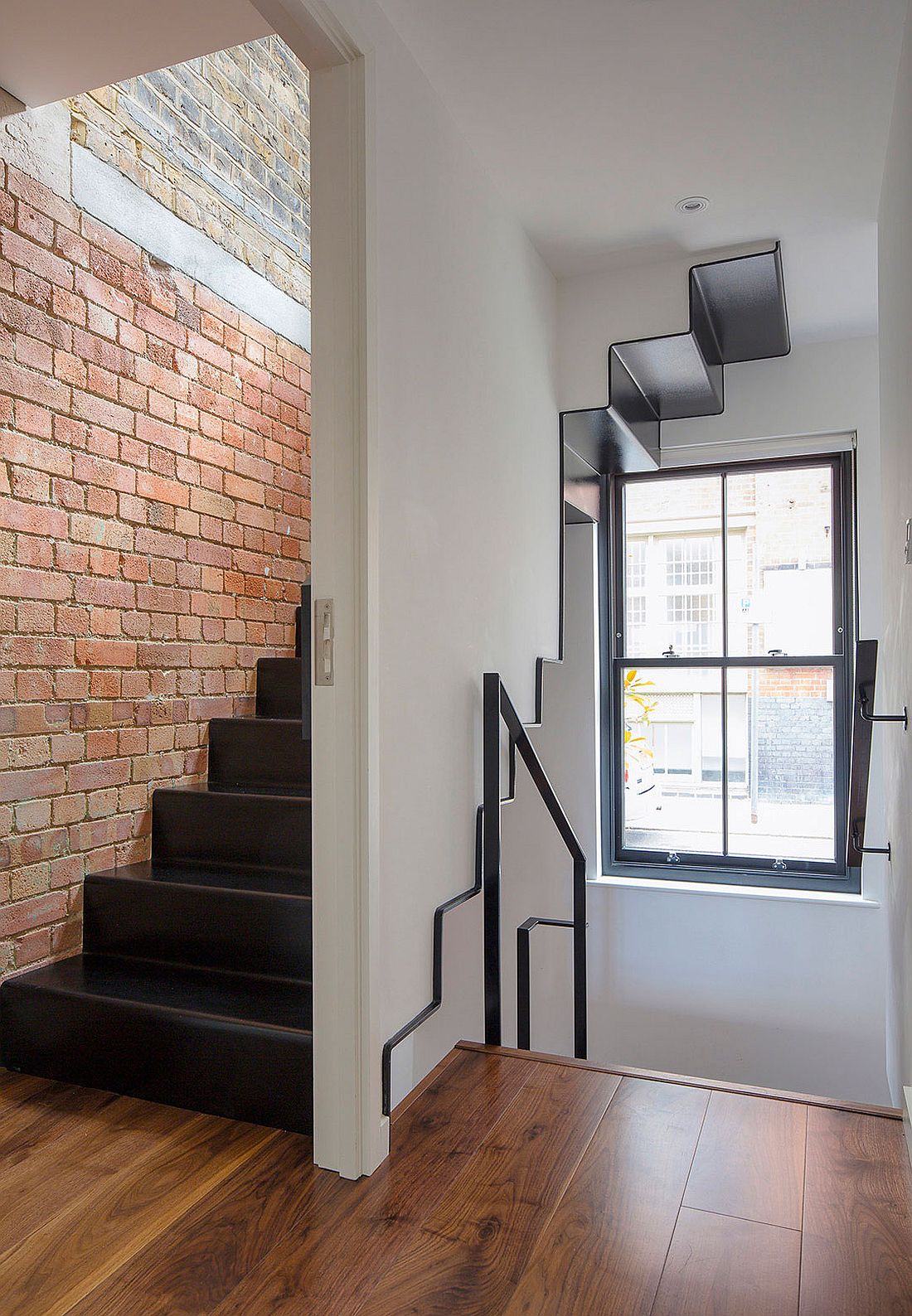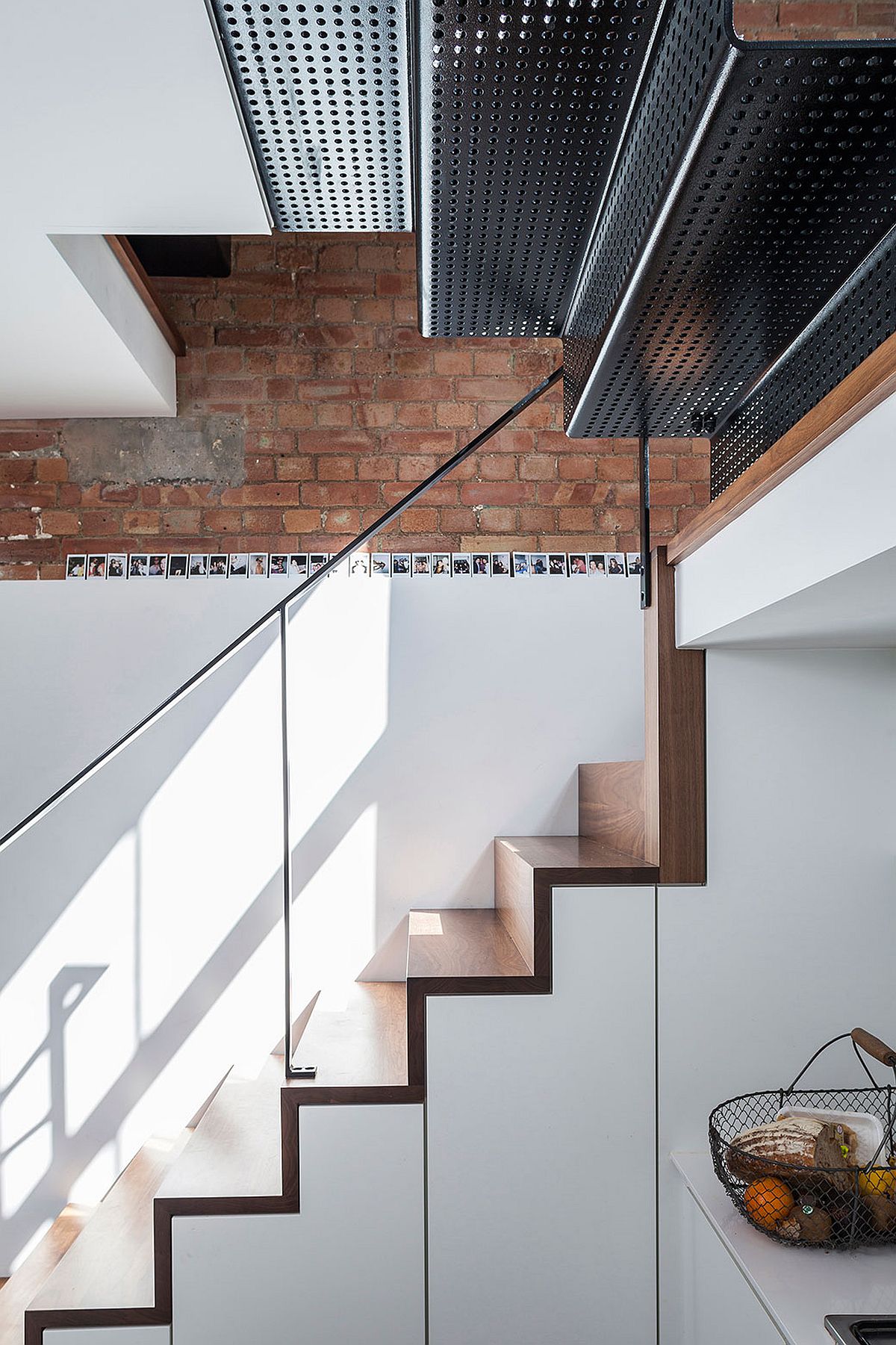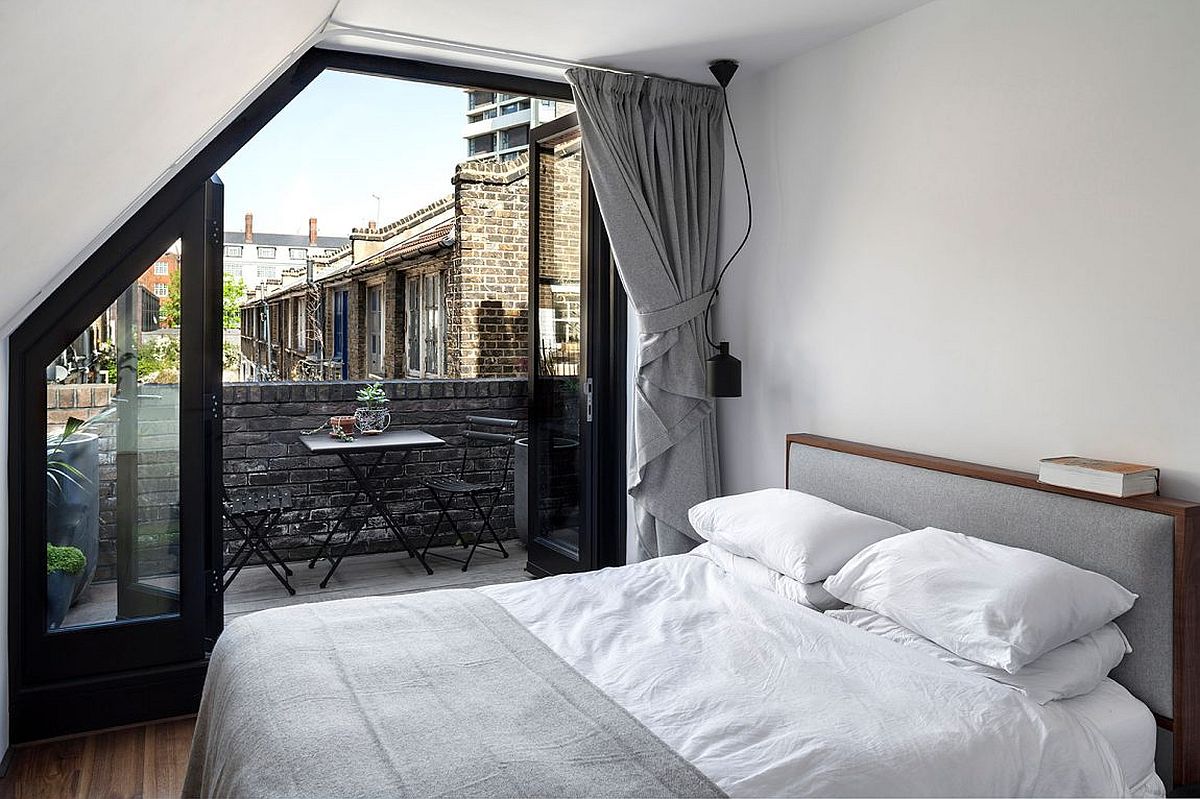 RELATED: Manhattan Magic: Victorian Brickmaking Factory In London Finds New Life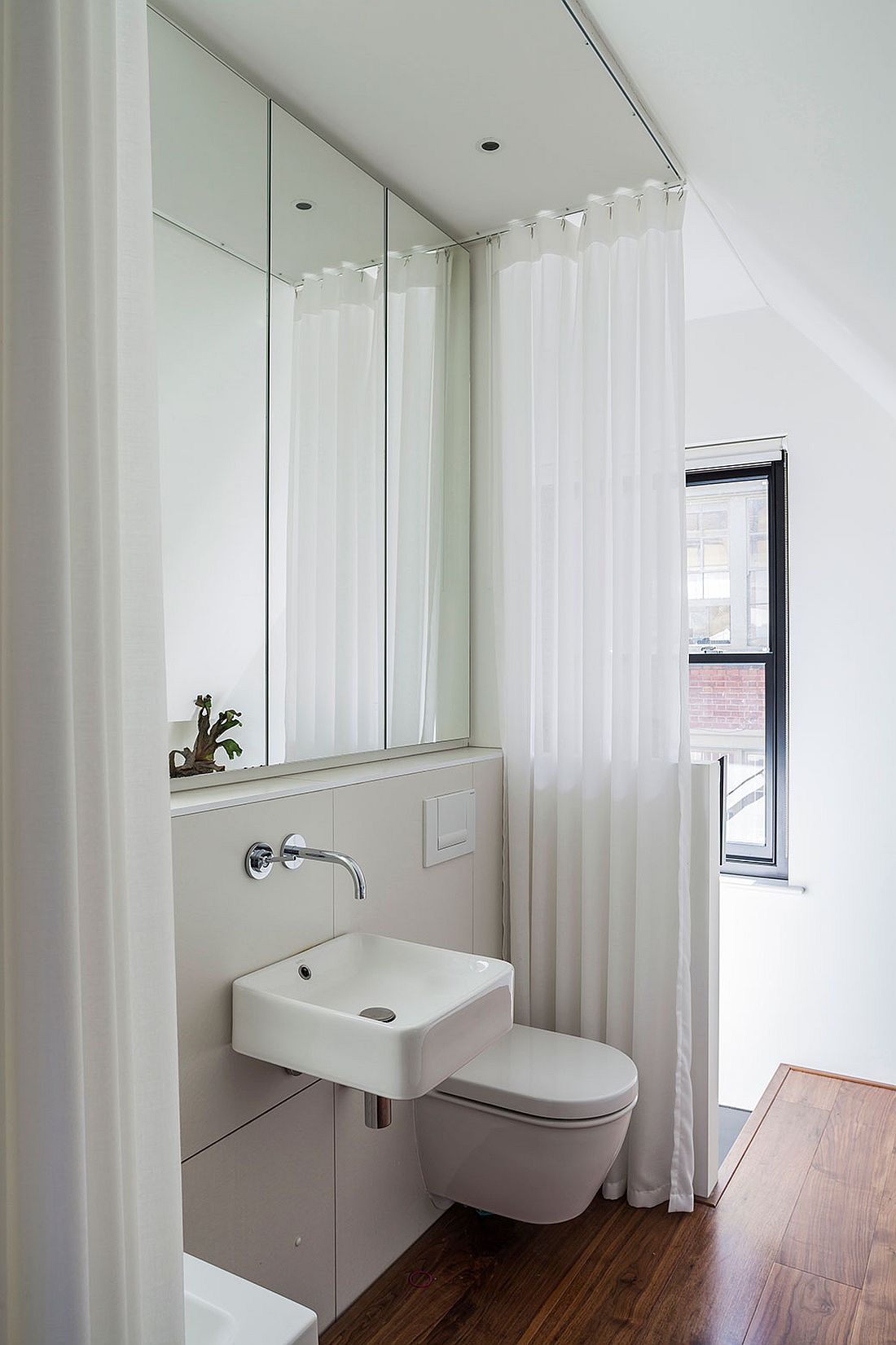 The experience of the property is open and voluminous, achieved through the strategic interplay of floorplates that enable lines of sight through the house. Services and back-of-house functions are located out-of-sight under stairs or in zones with poor daylight levels so that the living and bedroom areas are unobstructed and light filled.
Before Shots and Floor Plan –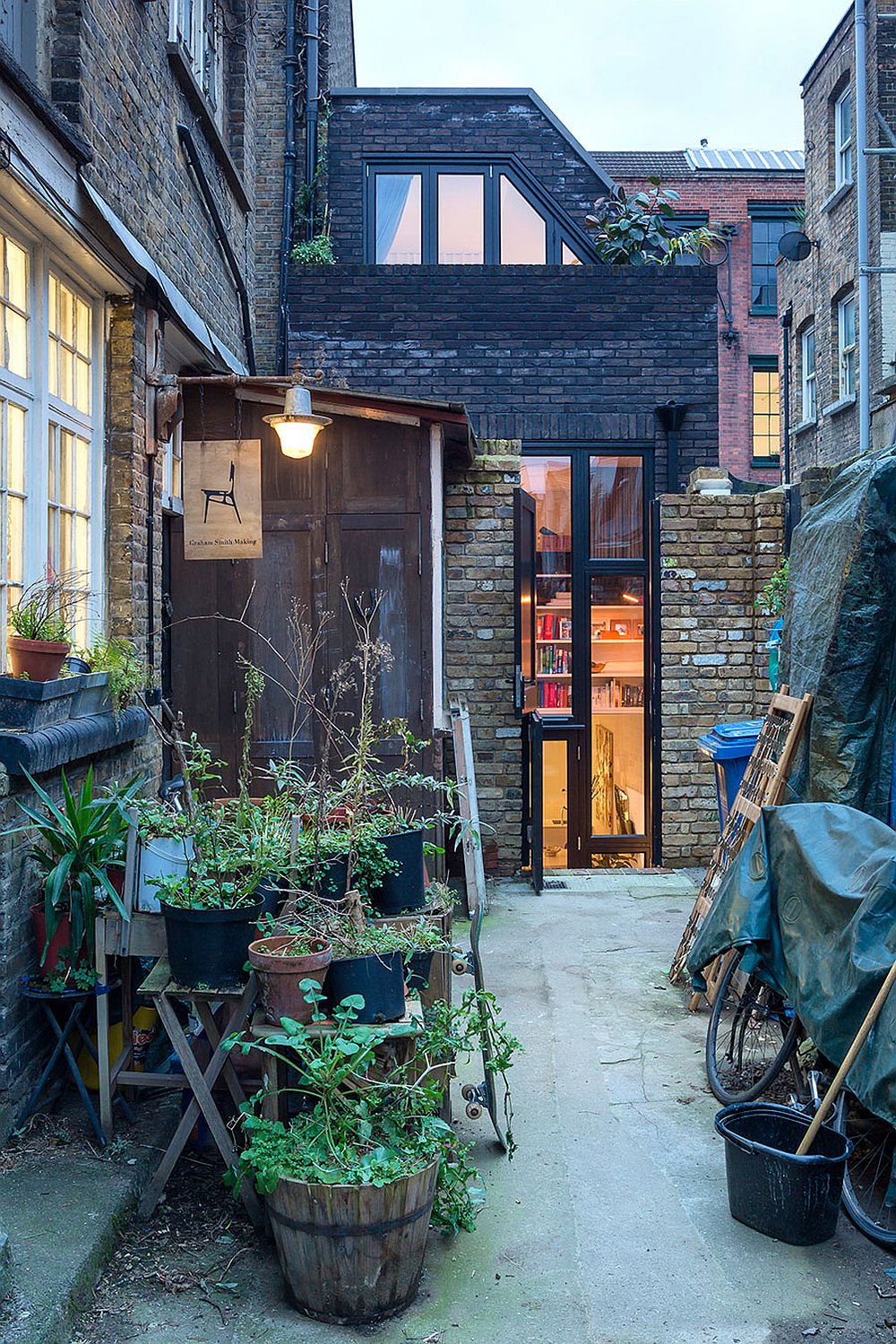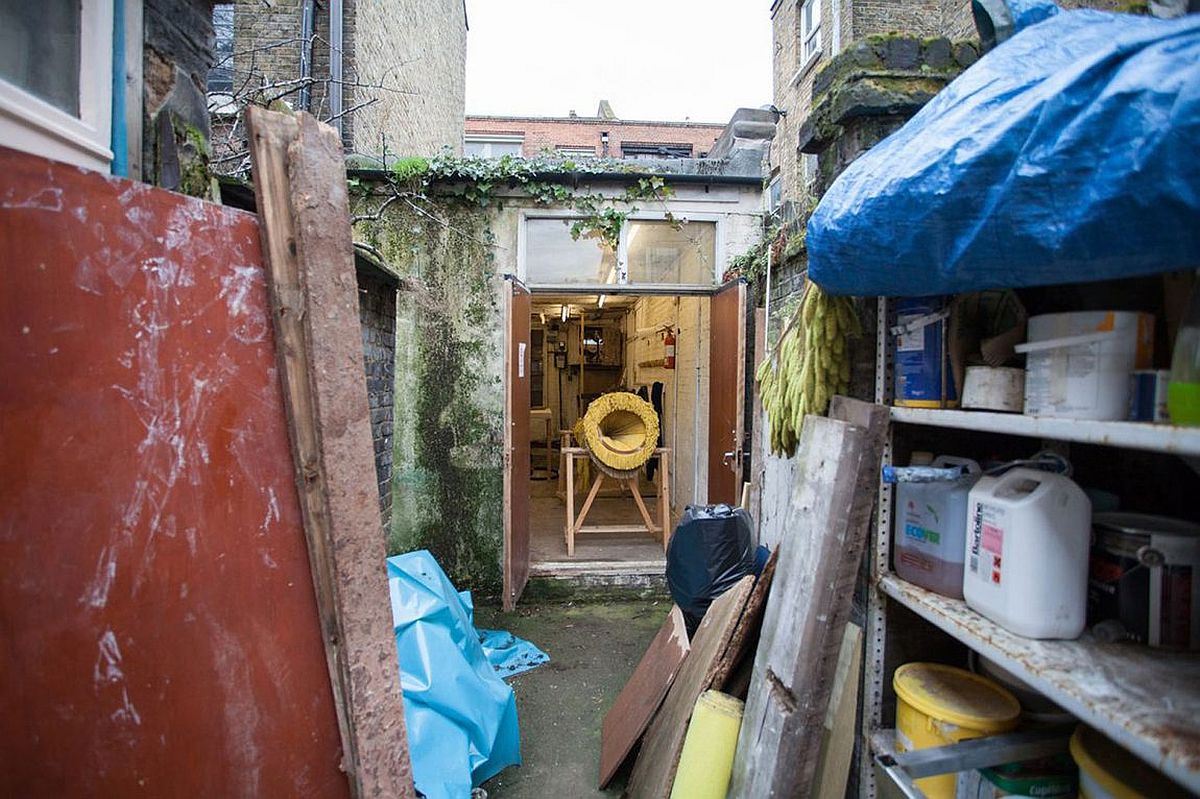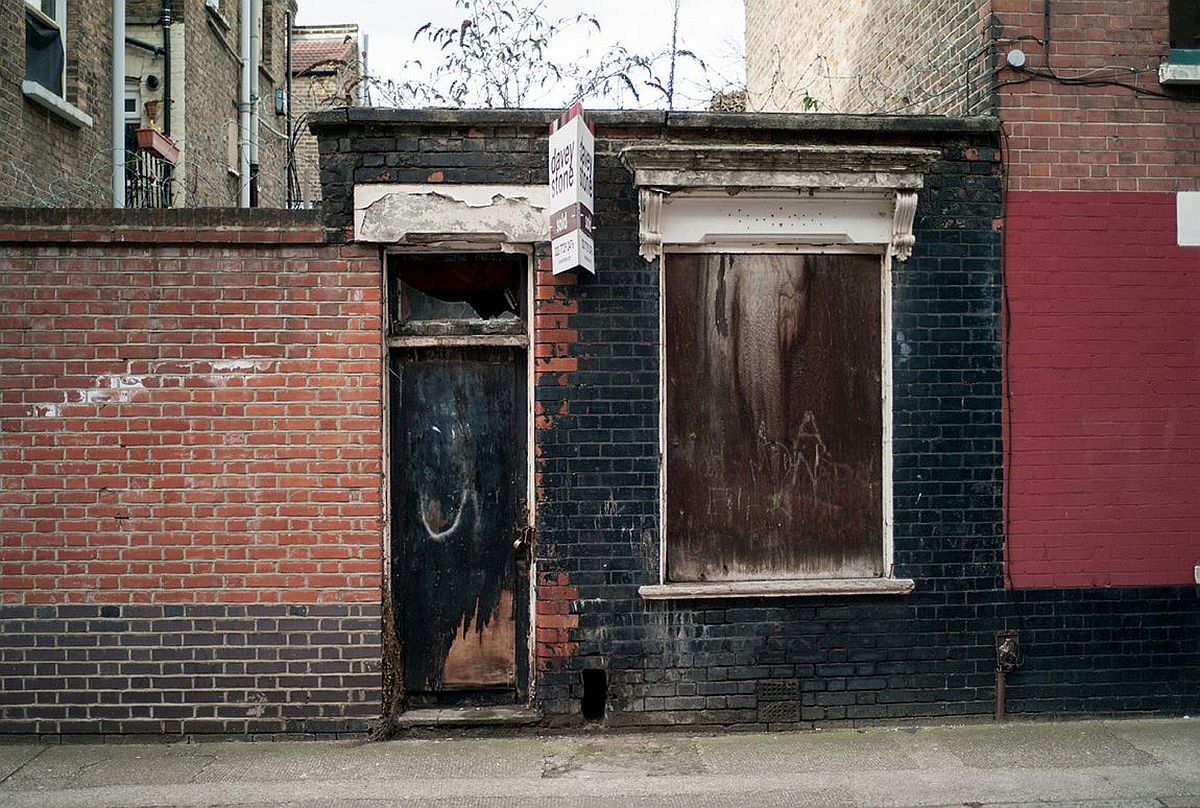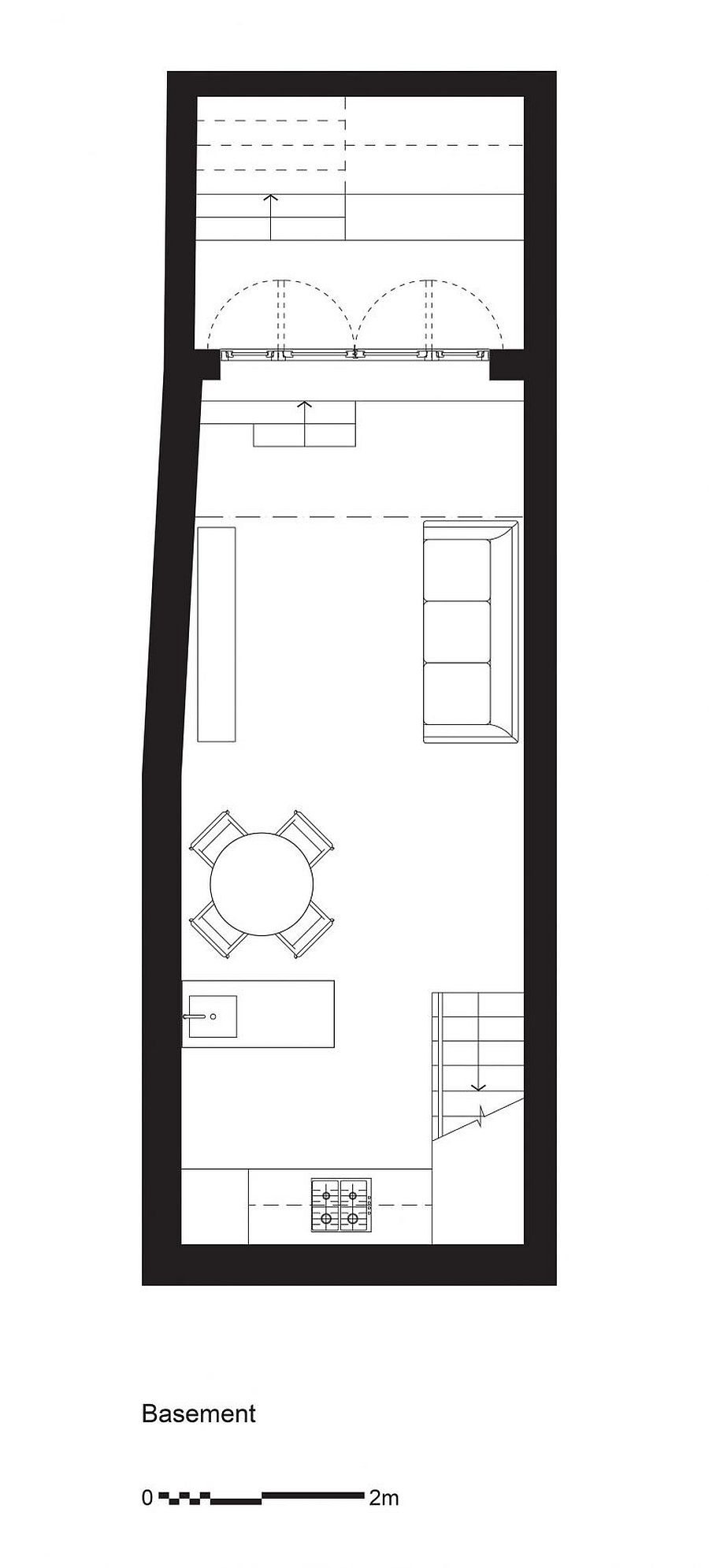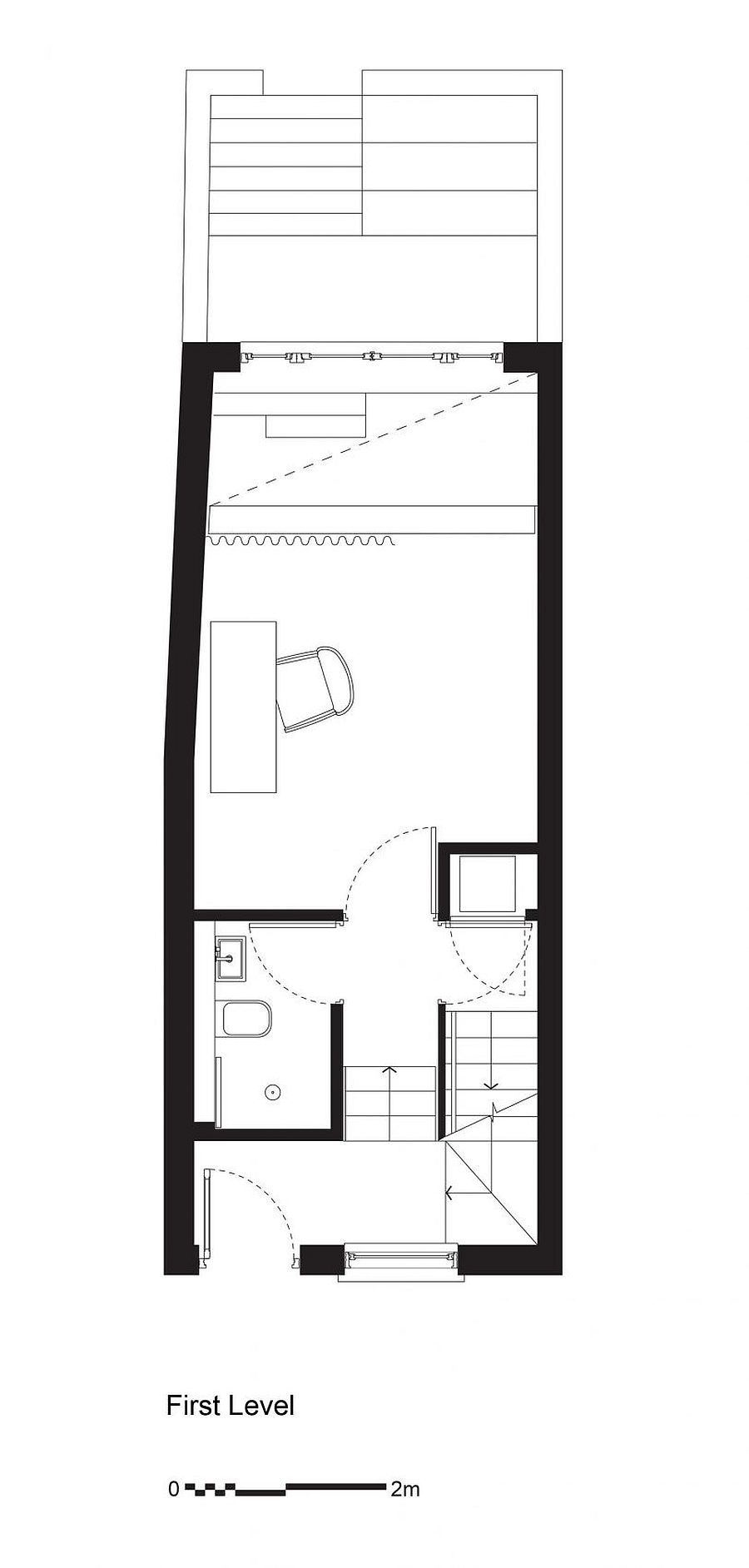 RELATED: Victorian Home In London Transformed Into An Indulgent Bachelor Pad