The last decade has seen plenty of older, aging and poorly planned apartments and homes being given a new lease of life using smart renovations and makeovers. Originally built in an era of bourgeois apartments filled with opulence in the early 1900s in Budapest, Hungary, Apartment O in its latest avatar is much more modern, space-savvy and stylish. The small apartment occupies just 60 square meters of area and yet feels much larger than it really is. This is thanks to clever design by Studio Nomad that does away with most internal partitions and relies on a white and wood color scheme.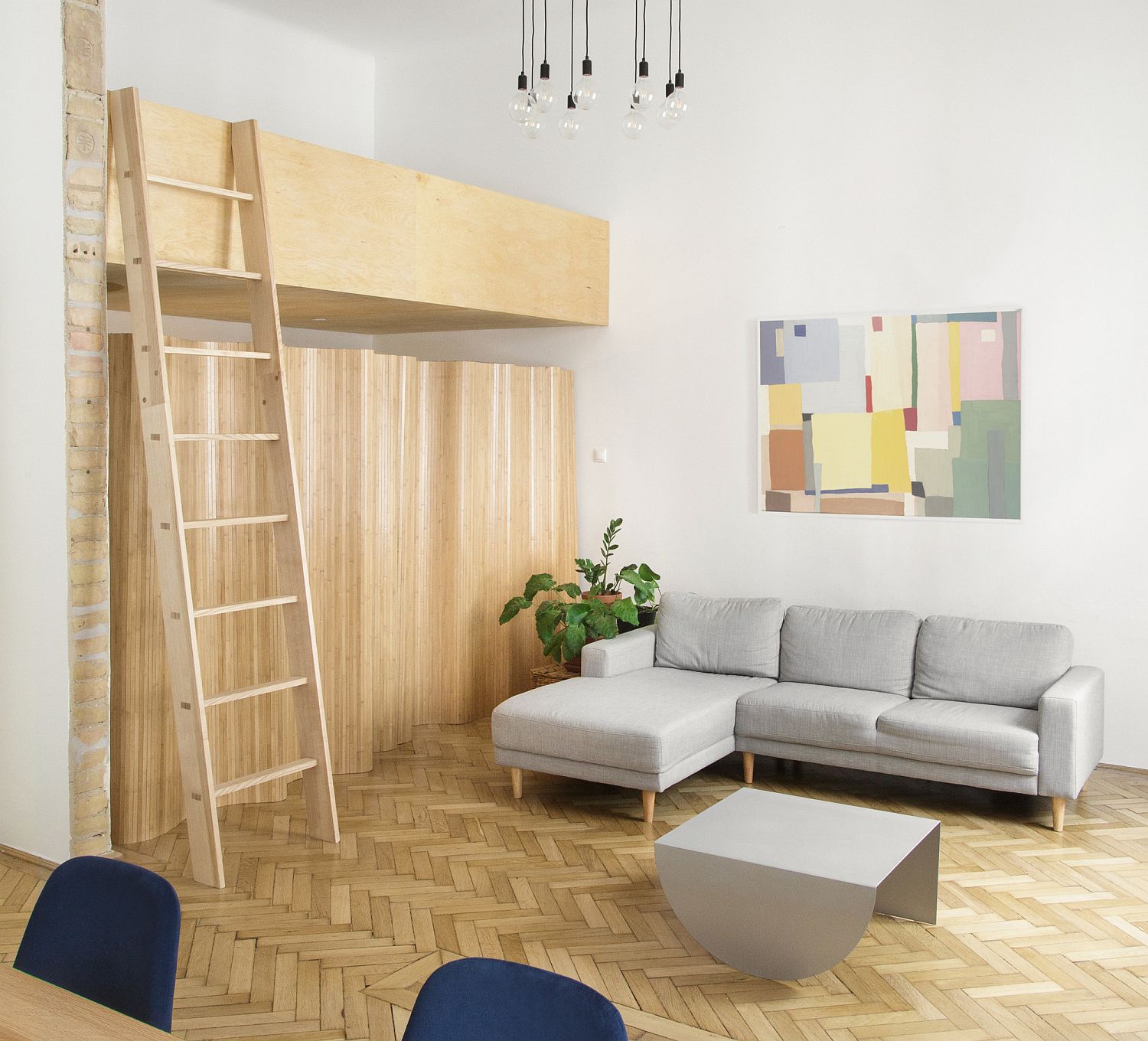 The apartment makes most of the vertical space on offer with loft areas and hidden dressing rooms and bathrooms that give it an exciting modern twist. The living area is modest with a beautiful gray sectional, wooden flooring and loft space than can be accessed using a staircase. The kitchen and the bathroom bring a bit of old world charm to the contemporary setting with an archway that separates them. Décor is strictly contemporary with a kitchen in white in the backdrop. Bold blue chairs grace the dining area and a green wall adds freshness and color to the interior.
RELATED: Hillside Home with Captivating Sea Views: Old World Charm Finds New Expression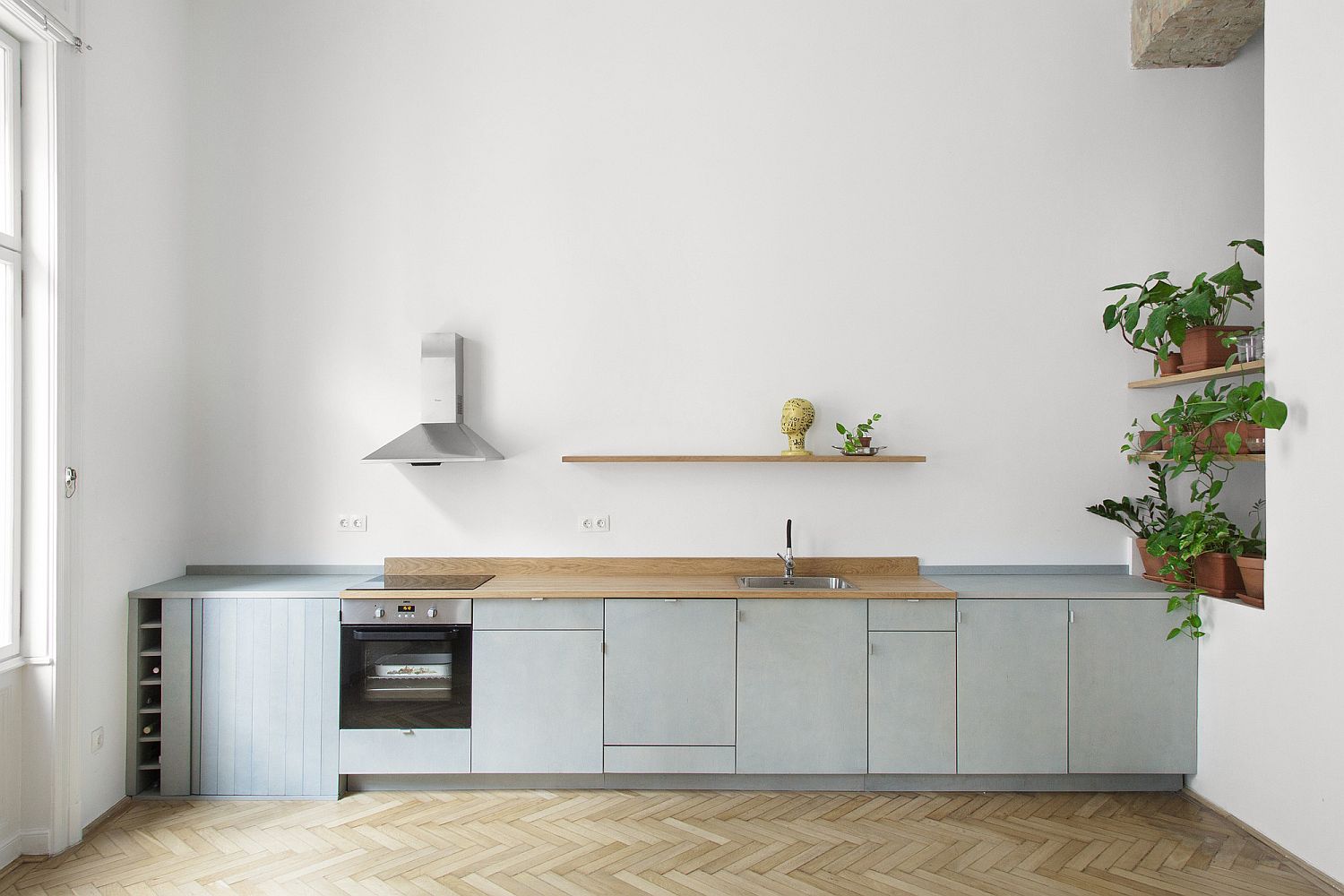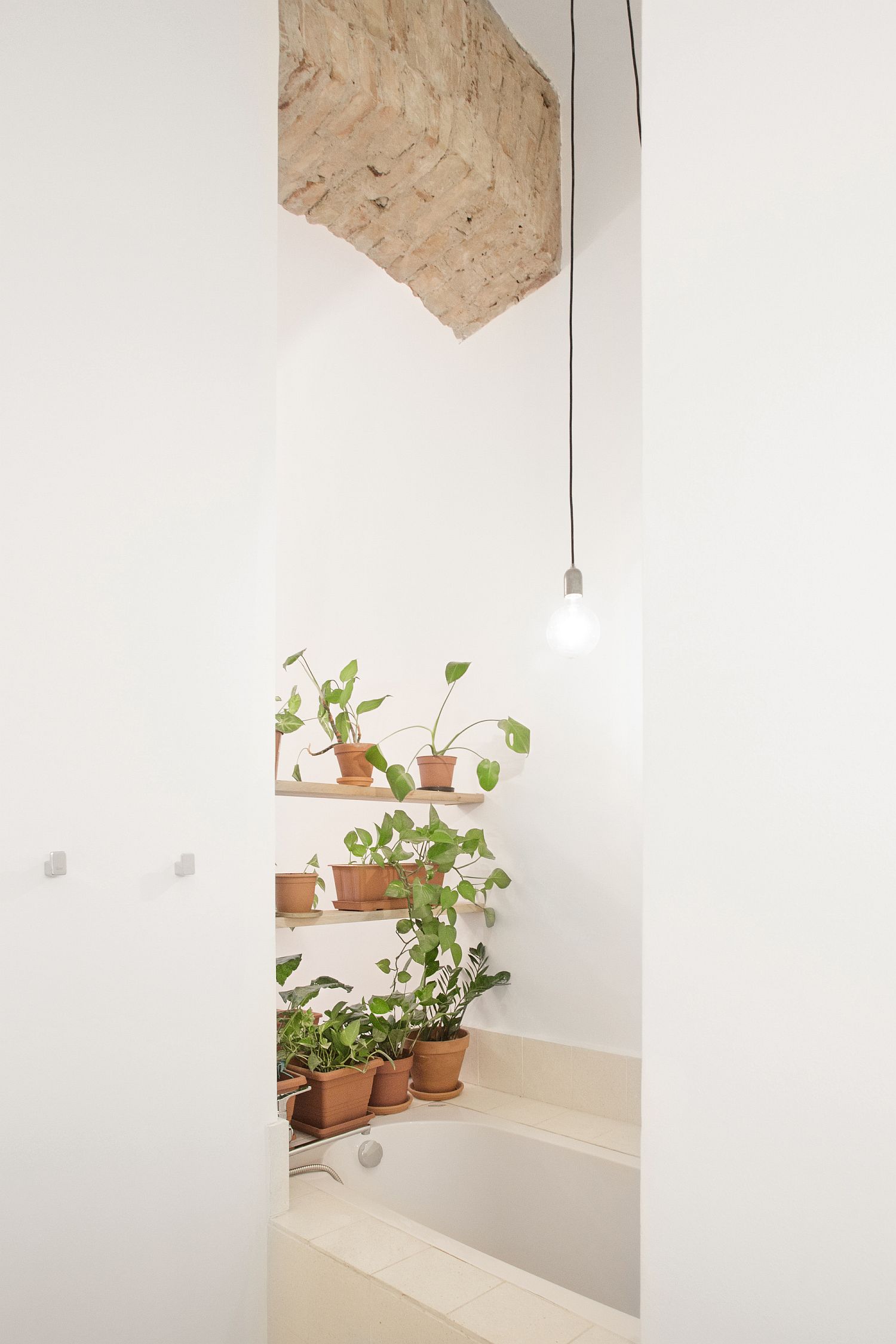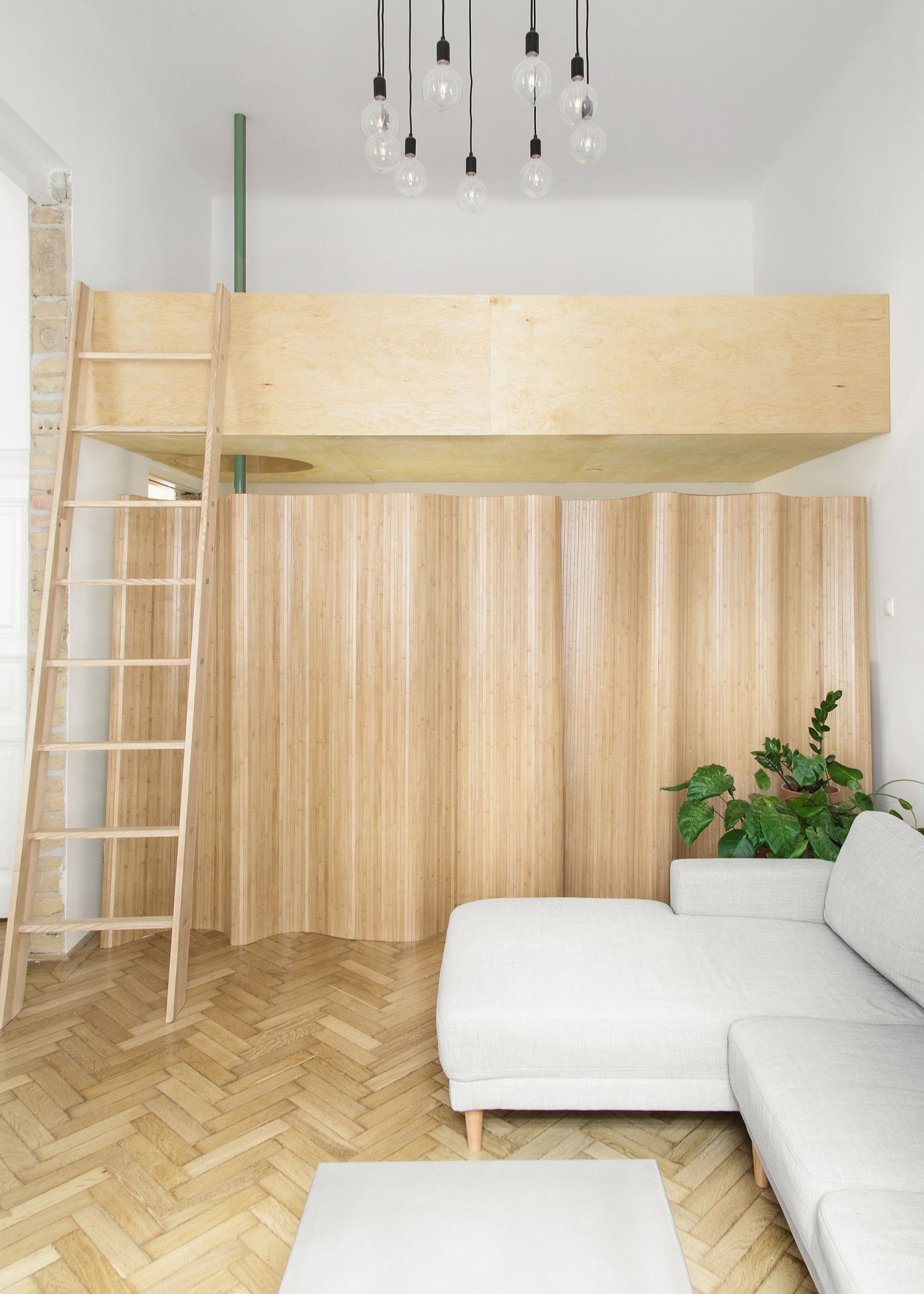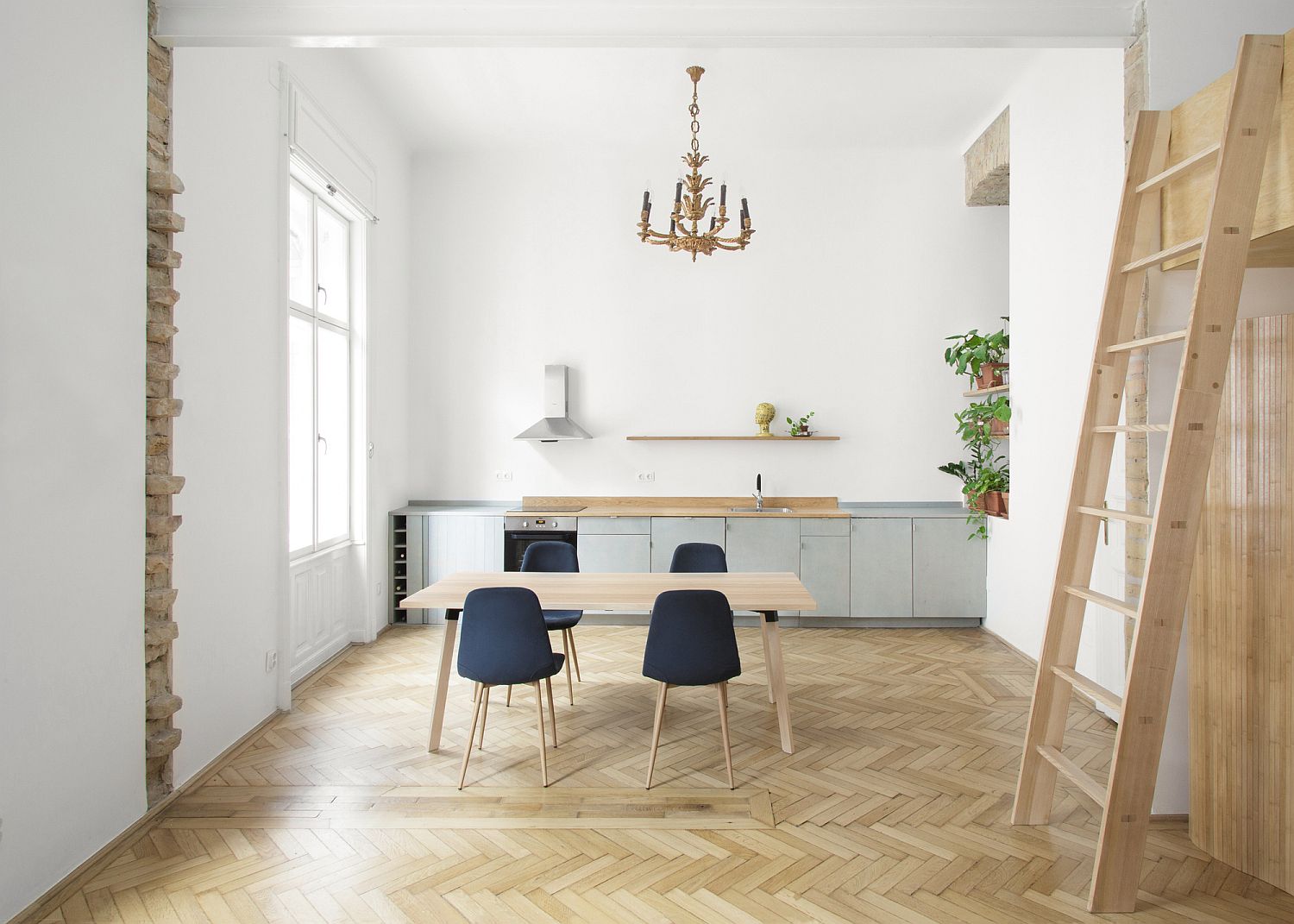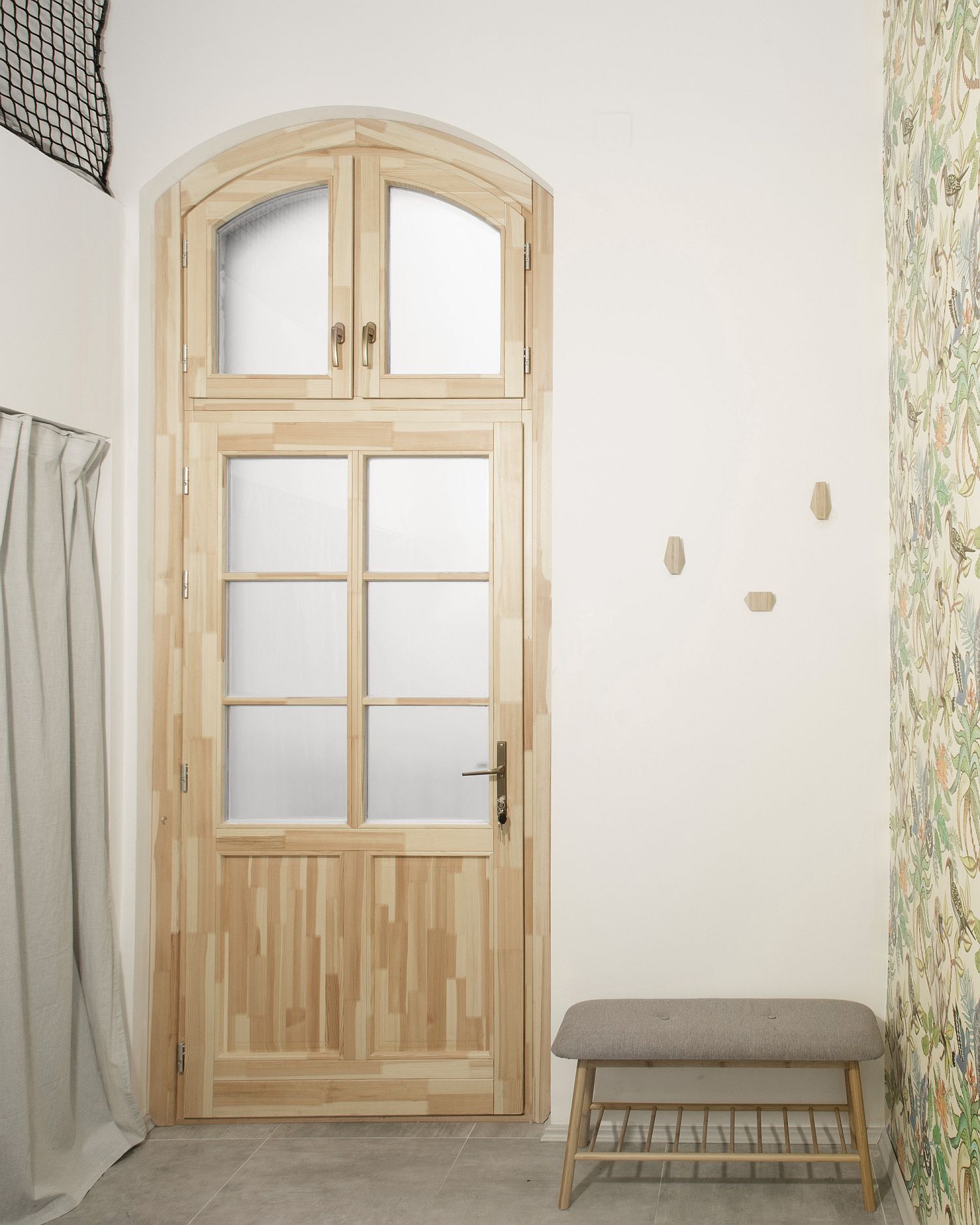 The system was designed with a few important elements in place to designate the use of the apartment. The design of the rooms allows the occupant to interpret them as a framework and to settle in the spaces so that the entire apartment would remain consistent both as to use and its aesthetics.
RELATED: Charming Ski Shores Lakehouse In Texas Offers A Tranquil Weekend Escape