A high-end VFX design studio demands a very special style of architecture and StudioAC delivers in this regard with the ARTJAIL Offices in Toronto. The office feels modern and elegant with the existing industrial elements of the building being carefully intertwined with modern overtones. A number of new spaces were added to the existing floor plan with meeting rooms and VFX studios being delineated from more open and common work areas using glass walls. White and dark gray is the color of choice inside the office space with large windows ushering in ample natural light. Brick walls and wooden ceilings add textural charm to an interior that feels exquisite and modern.
Follow us for more great content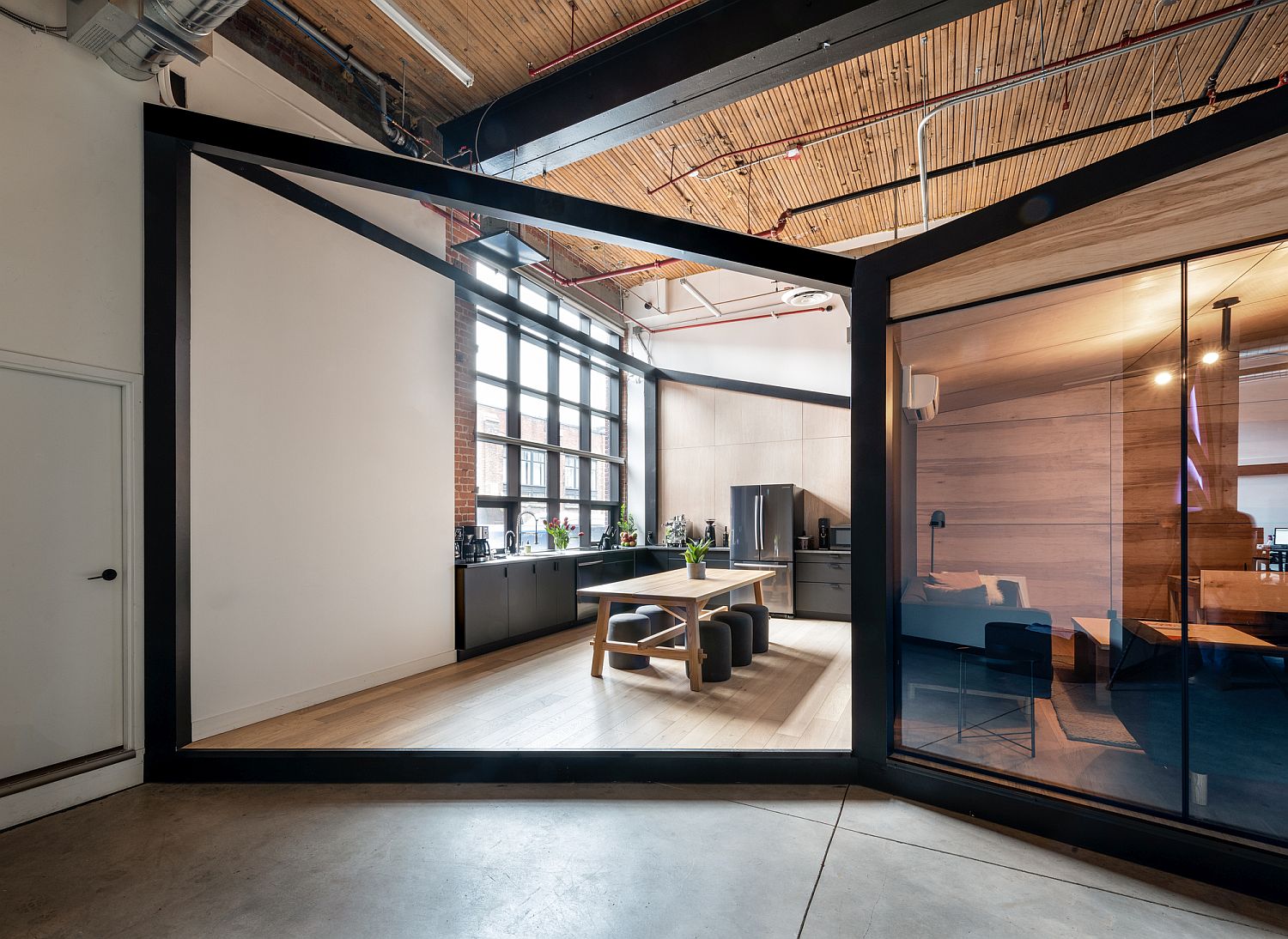 Both modern and industrial styles find space next to one another inside this engaging office space. Reception desks, backdrop and other accent features anchor the open office space in neutral hues and provide dark touches. Smart design and a kitchen that matches the style of the rest of the space ensures that you have an office that embraces both the past and the future of the building. [Photography: Jeremie Warshafsky]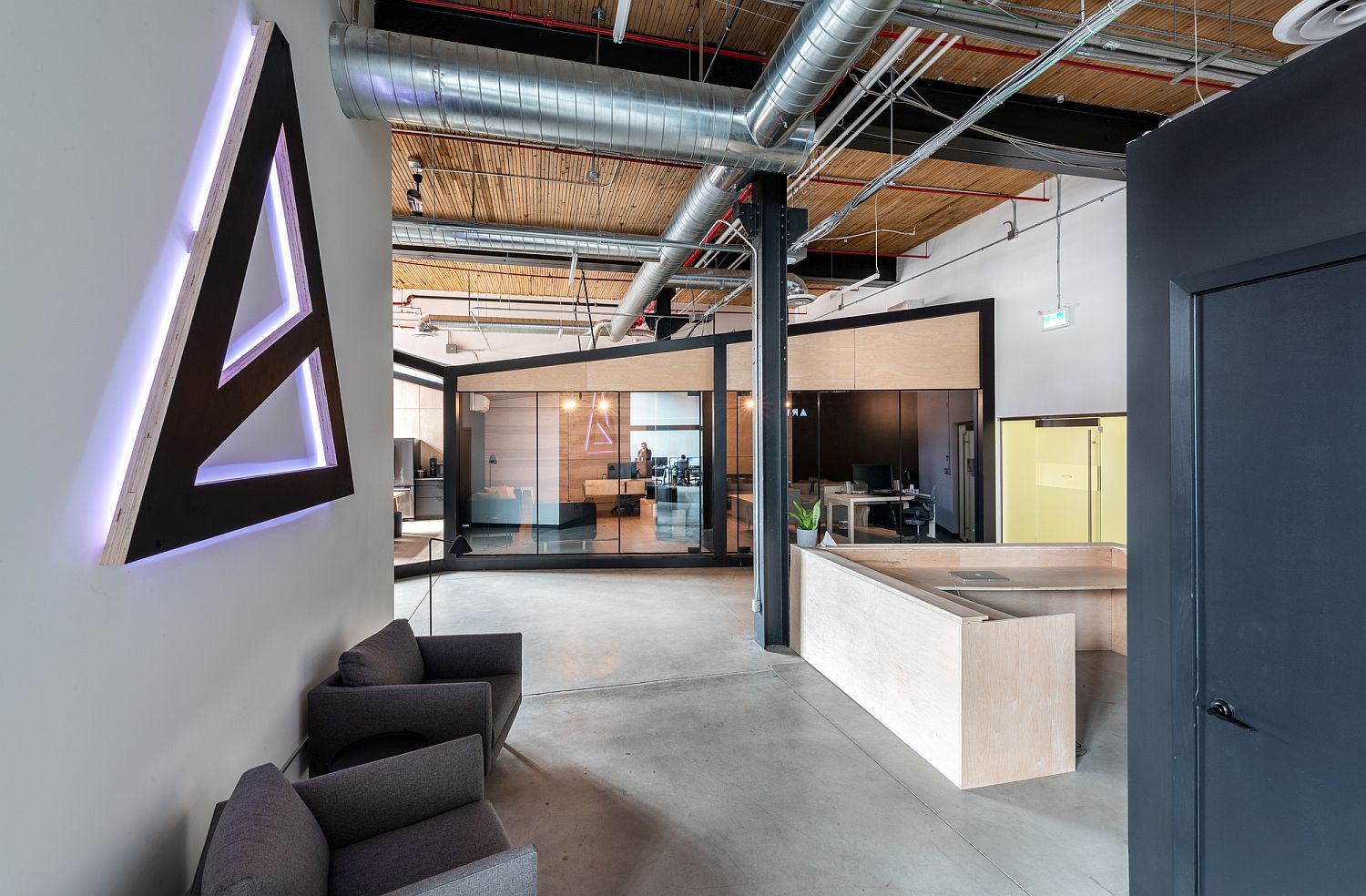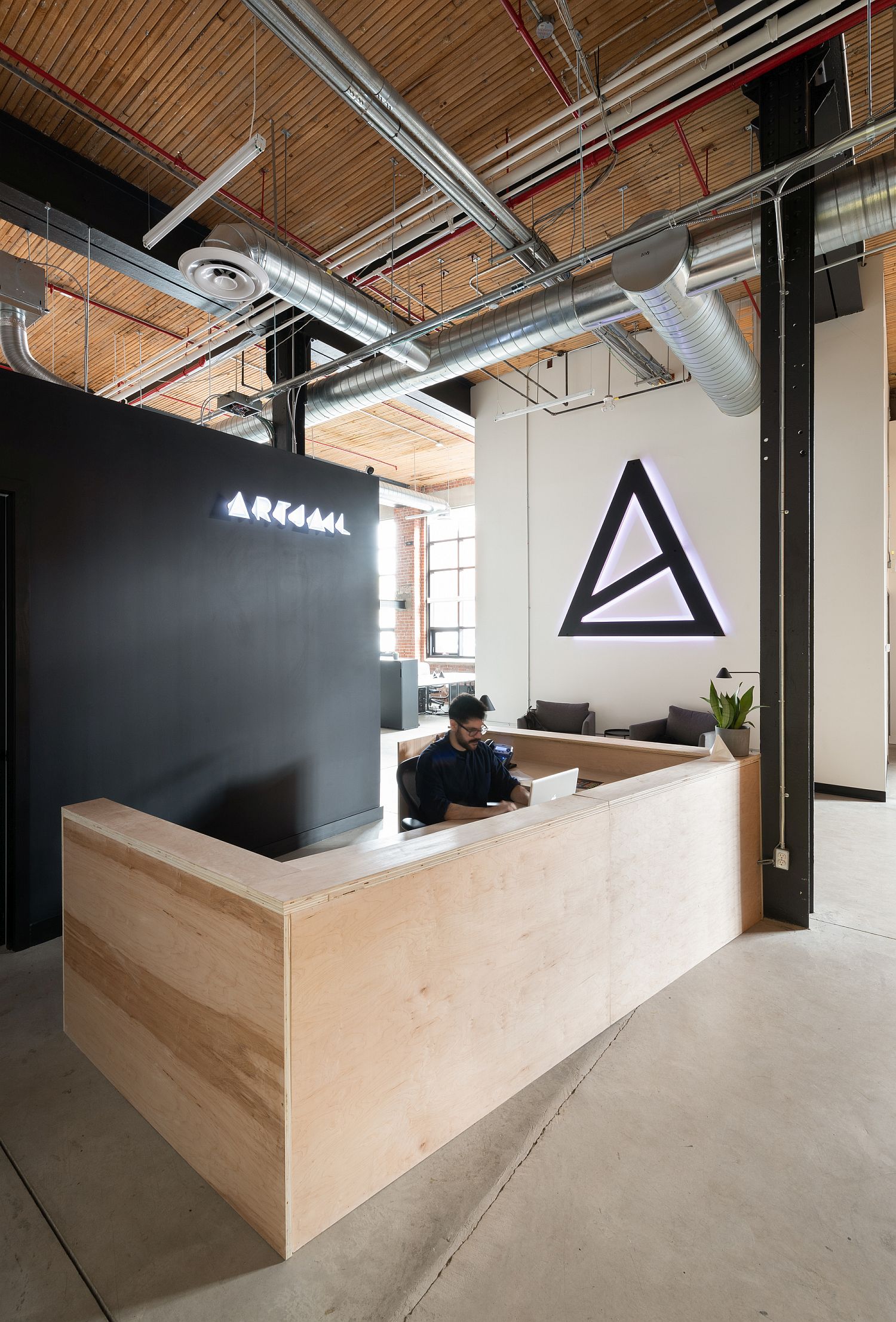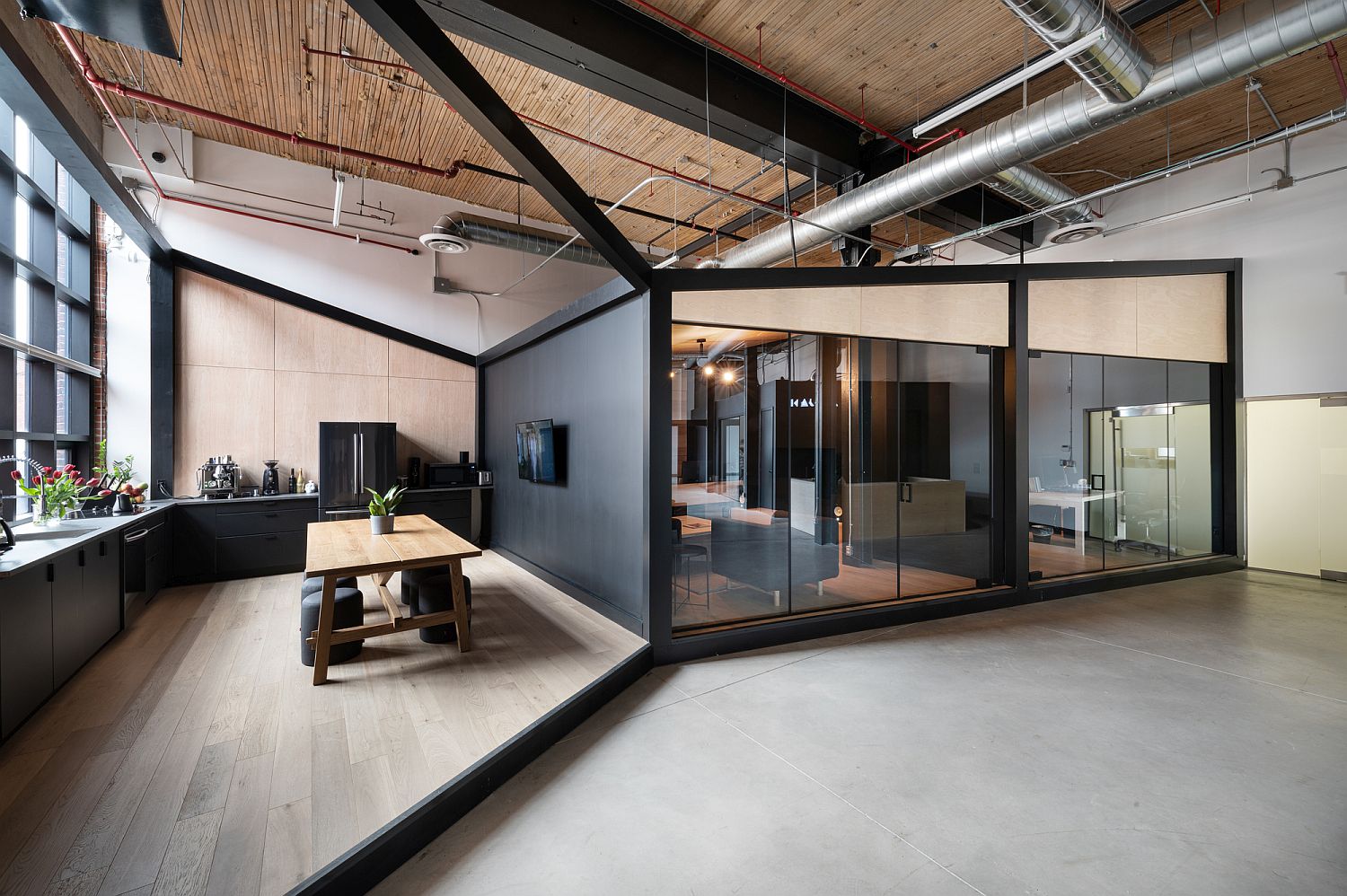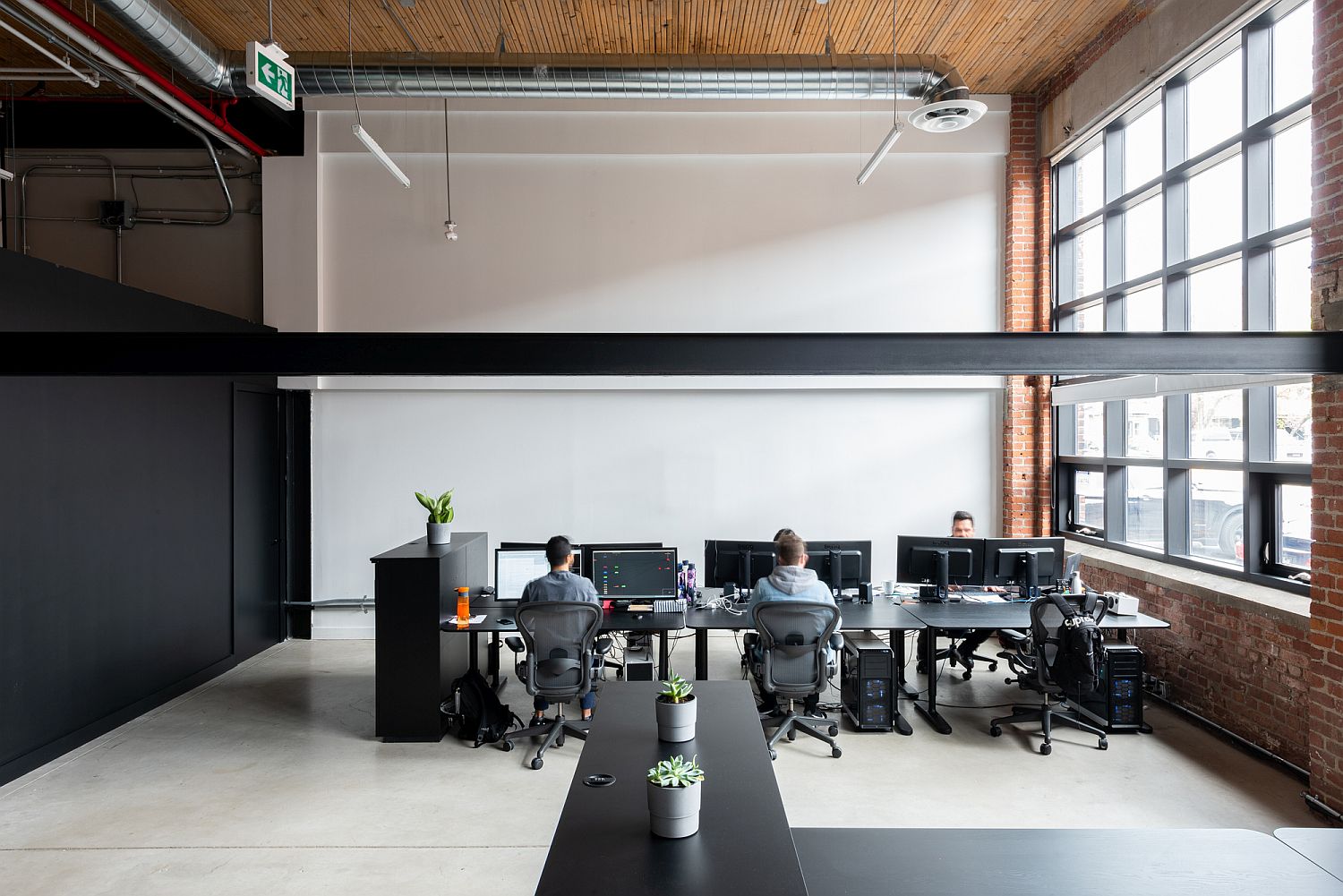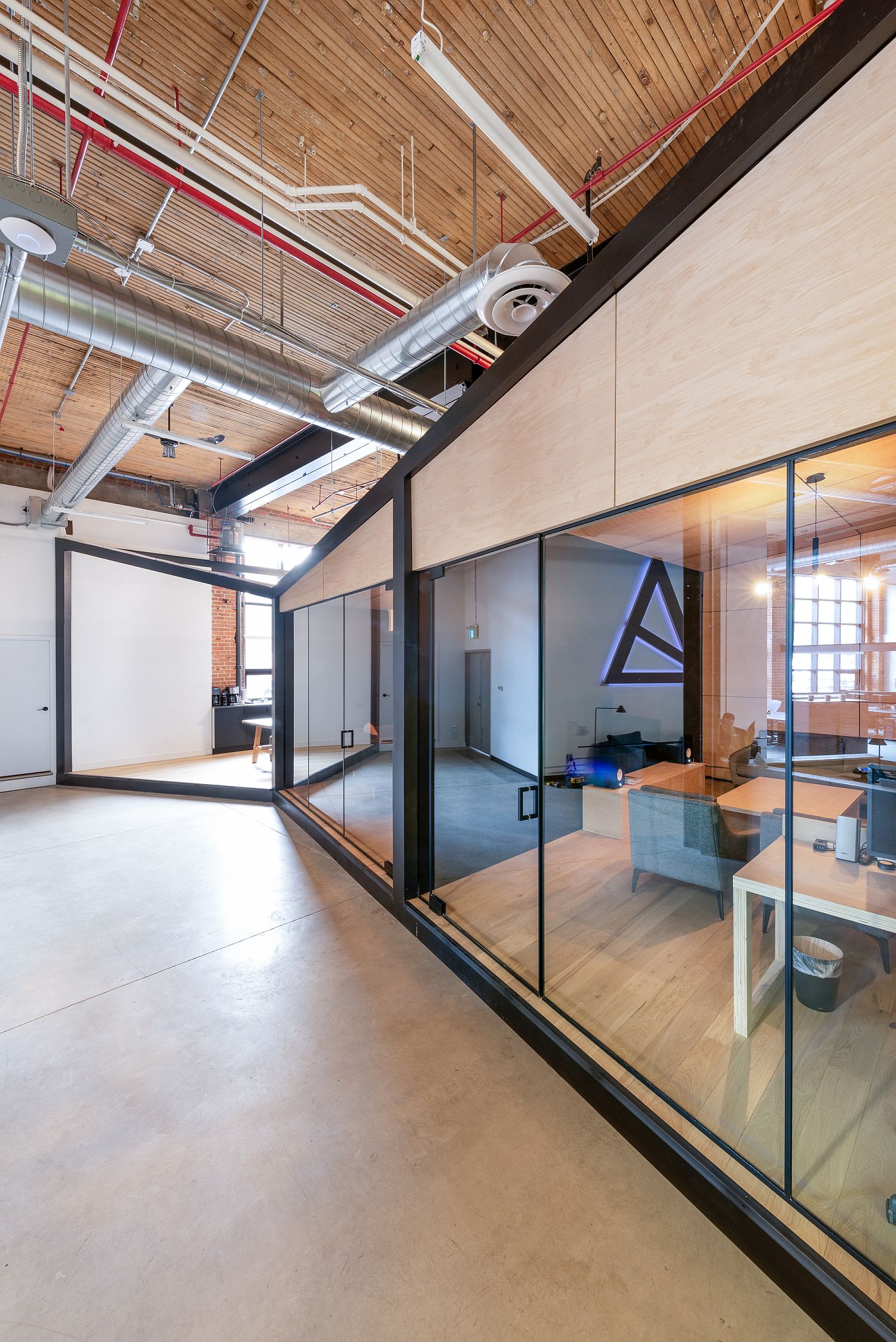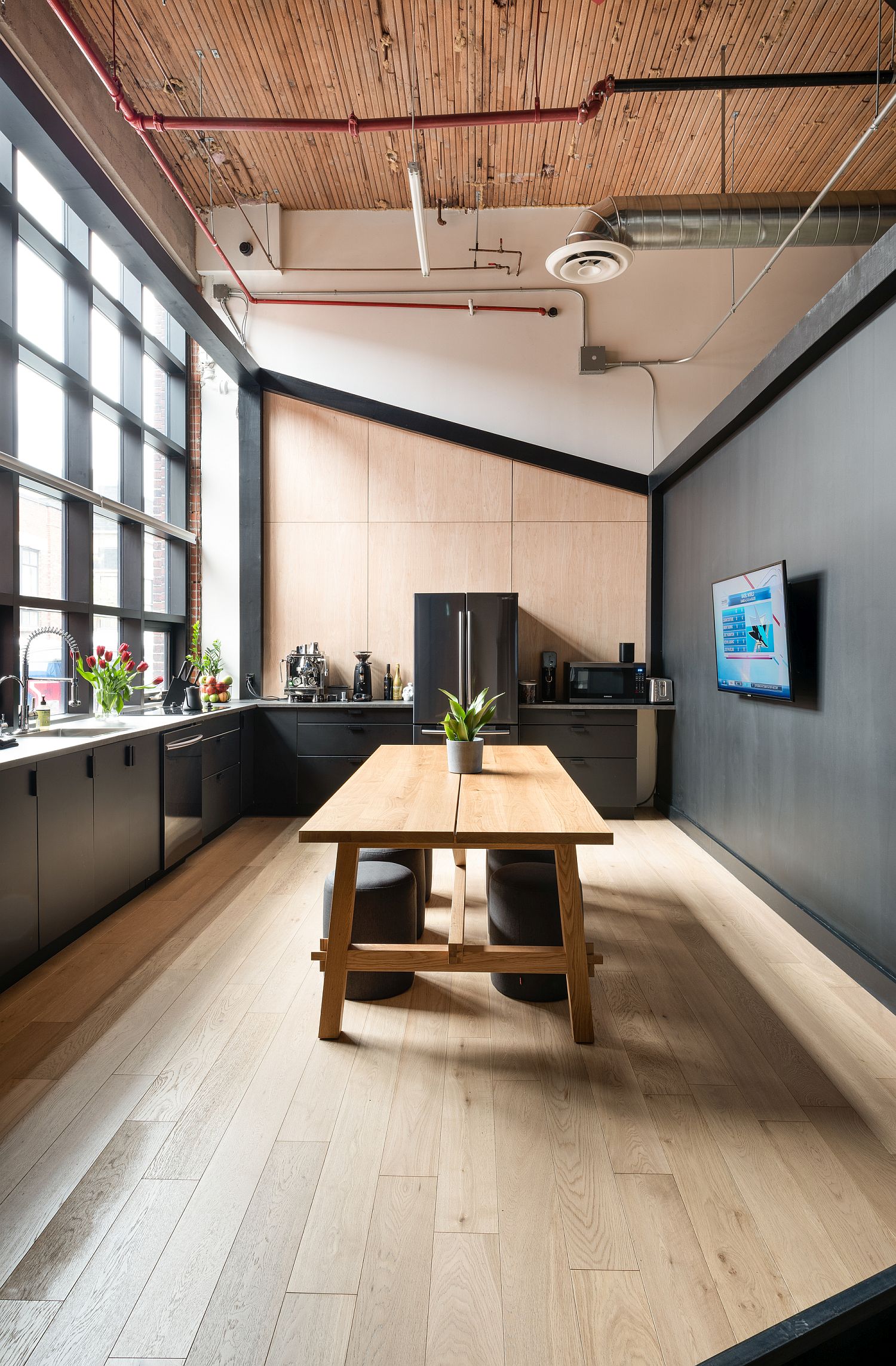 Through a rigorous study of plan, function and form a concept that housed two of the VFX suites and a kitchen/meeting space into one architectural gesture was chosen. This element presents itself immediately when guests and staff enter the space acting as the functional and visual identity of the space.