A holiday home that is literally a stone's throw away from the ocean and allows you to escape the rush of big city life is a dream that most of us share. The Delta House in Guarujá, São Paulo state, Brazil brings this dream alive for a family with three children, as it sits just an hour's drive away from the city of São Paulo and eloquently blends contemporary comfort with a soothing natural ambiance. Crafted with ingenuity and elegance by Bernardes Arquitetura, the stunning vacation home turns the Atlantic into its backyard as the top level infinity edge pool visually becomes one with the waves, just a hundred meters away!
Of course, there is much more to this mesmerizing home than just the landscape that surrounds it, as its cantilevered structure sits on a sloped lot and drastically reduces the environmental impact of the construction in this forested region. The clever use of wooden slats and sunscreen panels brings in plenty of natural light while keeping away any prying eyes along with the hot midday sun. While the first level of this seaside residence houses the kids' bedrooms and additional service units, it is the second floor that ends up becoming the true showstopper with its dramatic veranda, infinity pool, large deck space, living quarters and the master suite.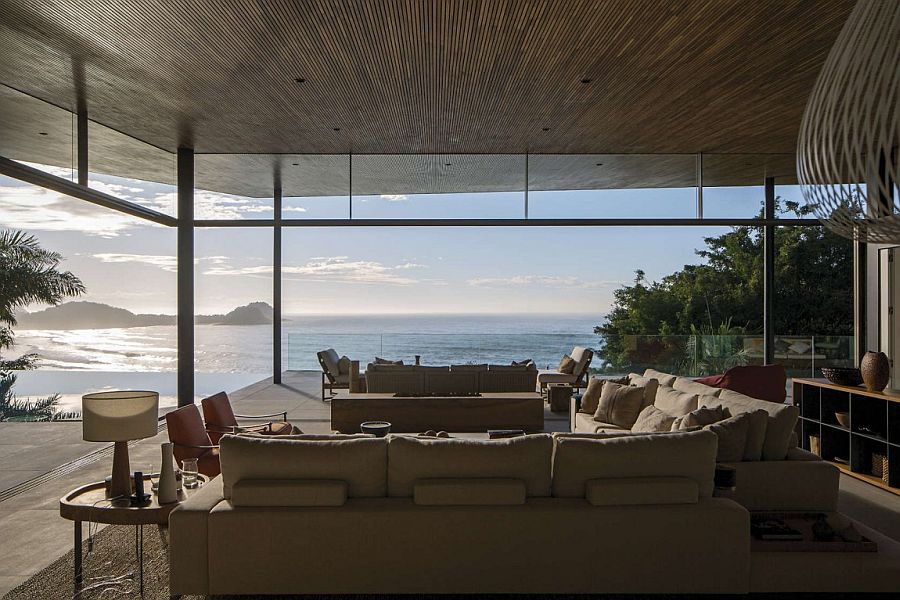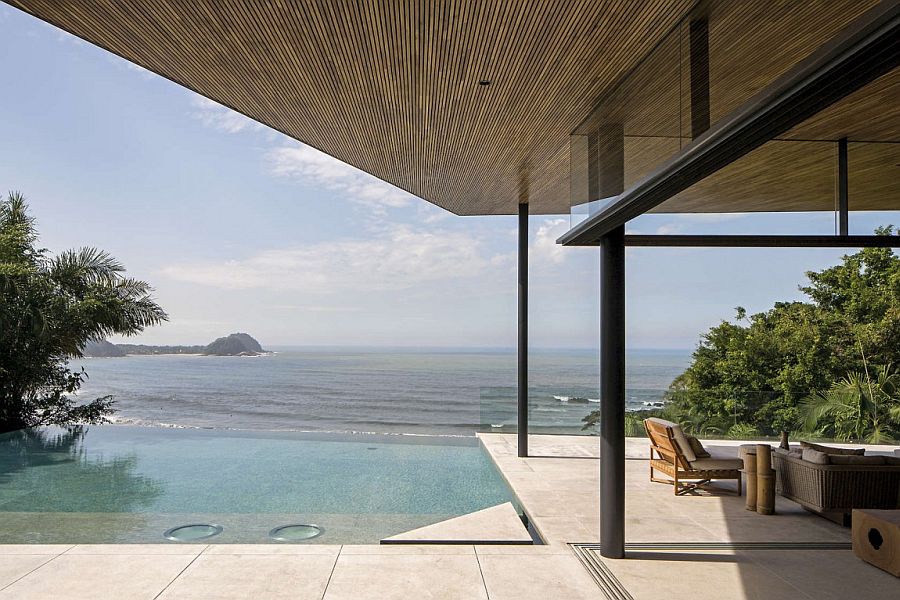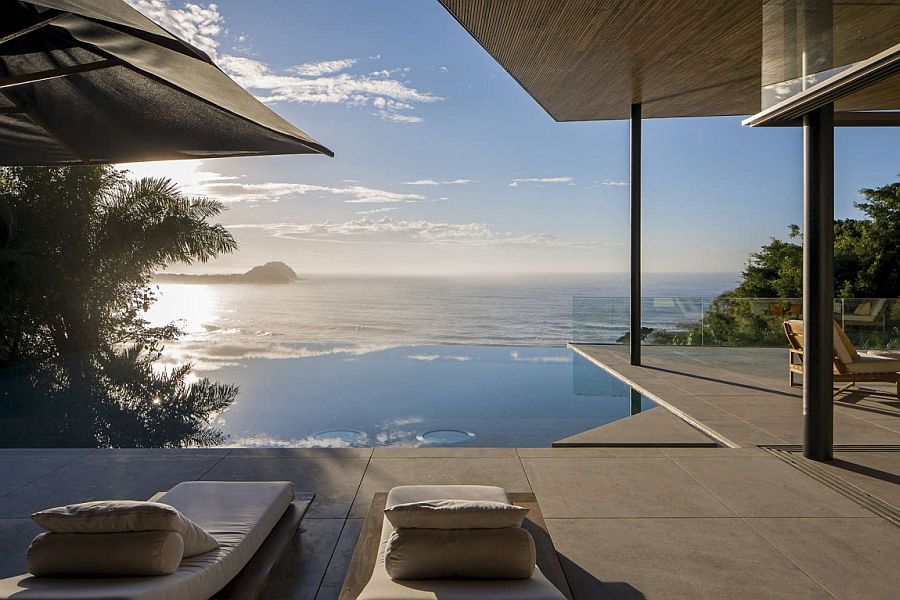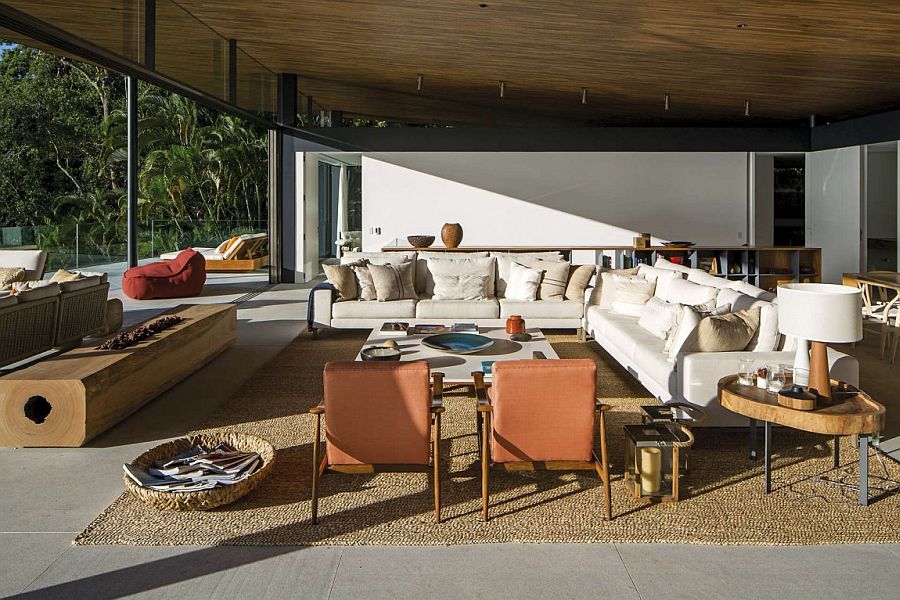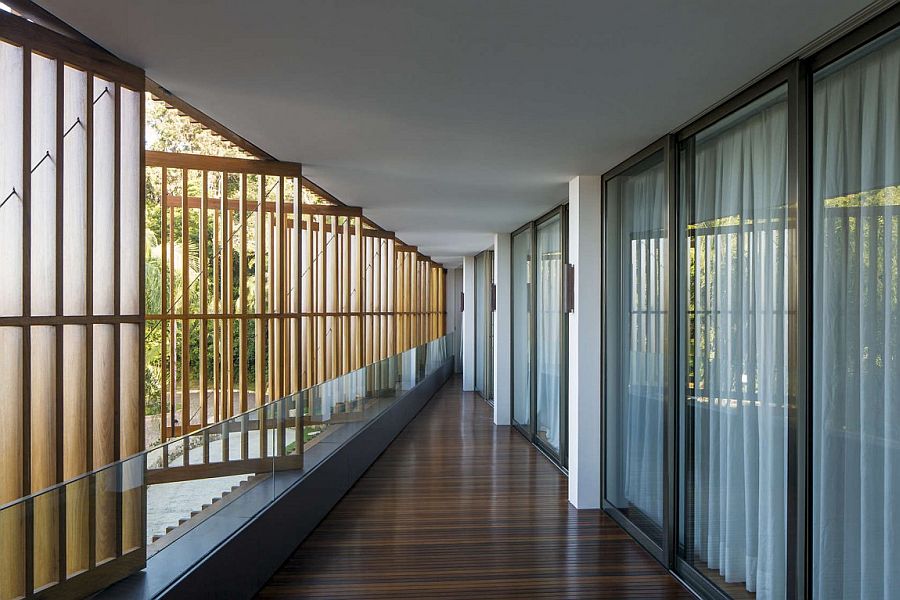 A trapezoidal canopy extends the living space outdoors, and one is always connected with the spectacular scenery outside from the open plan living area. Plush modern décor and a neutral color scheme shape the interior of this captivating escape that is both inviting and inspirational! [Photography: Leonardo Finotti]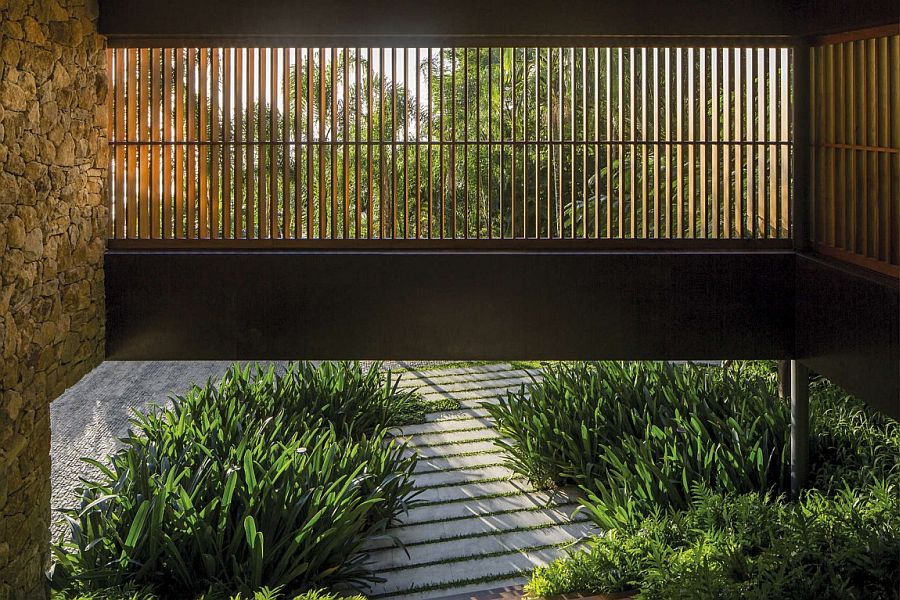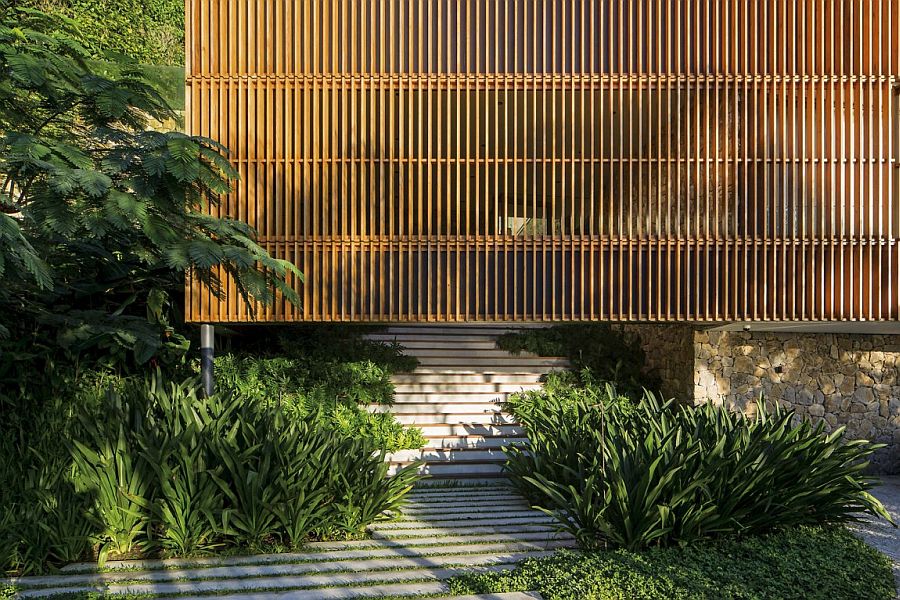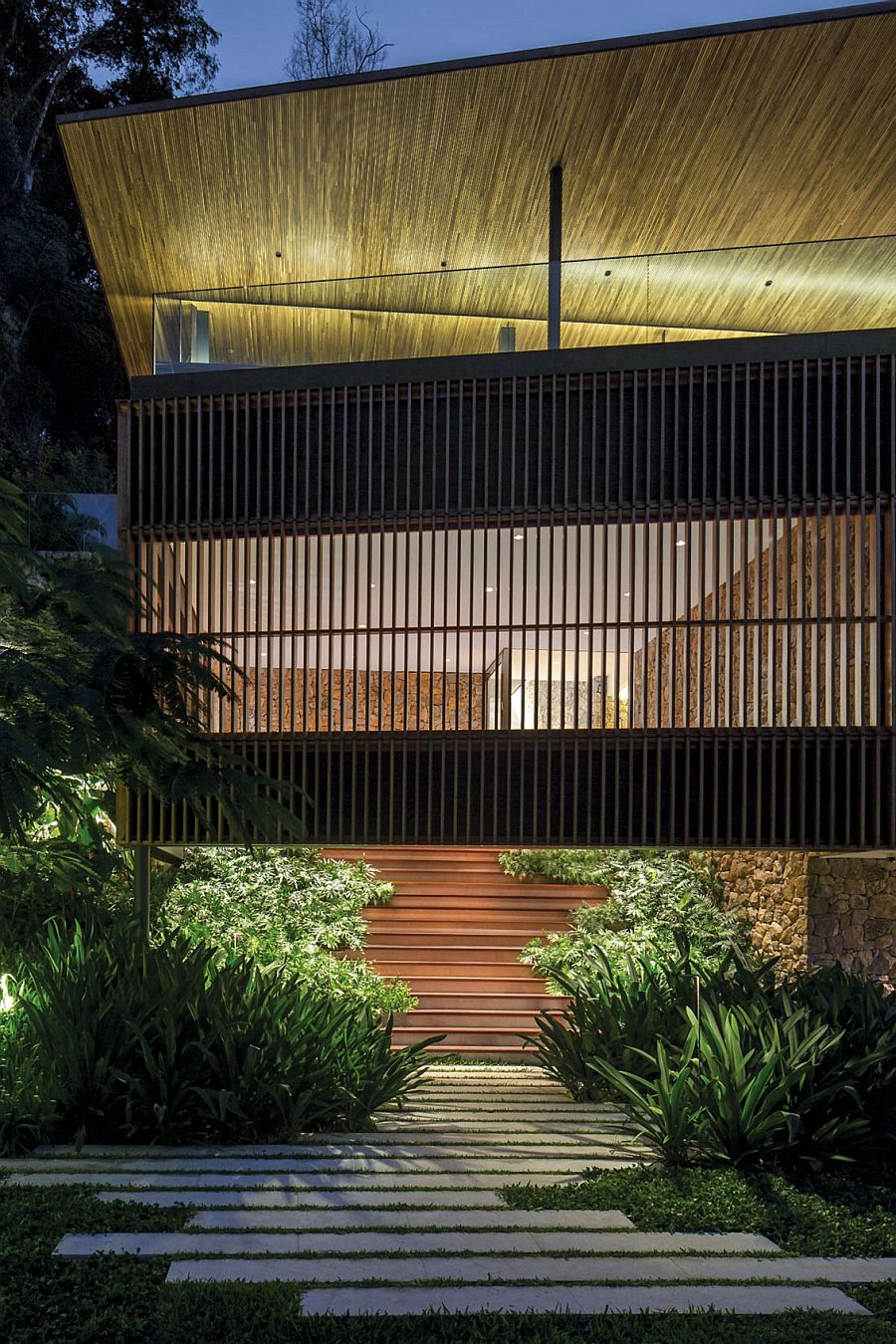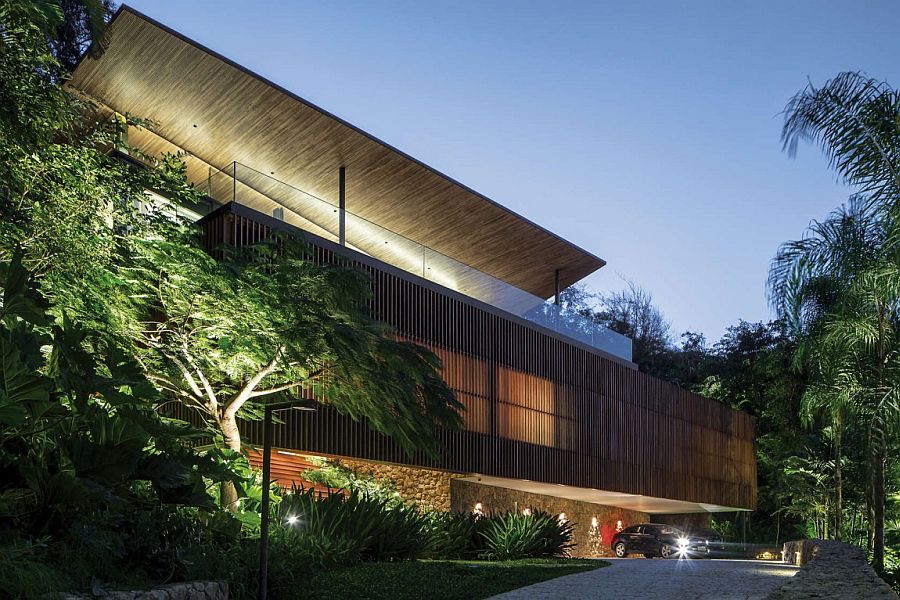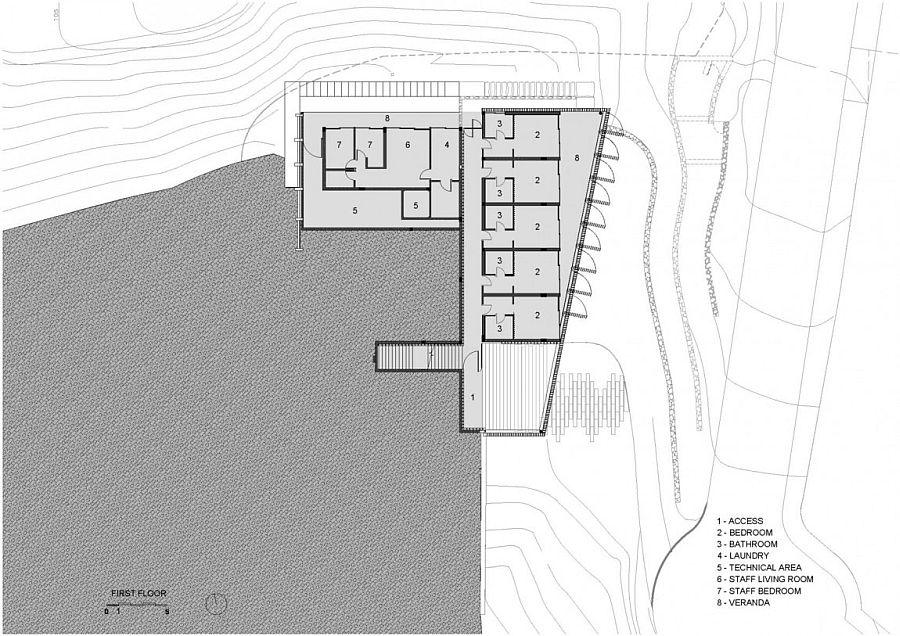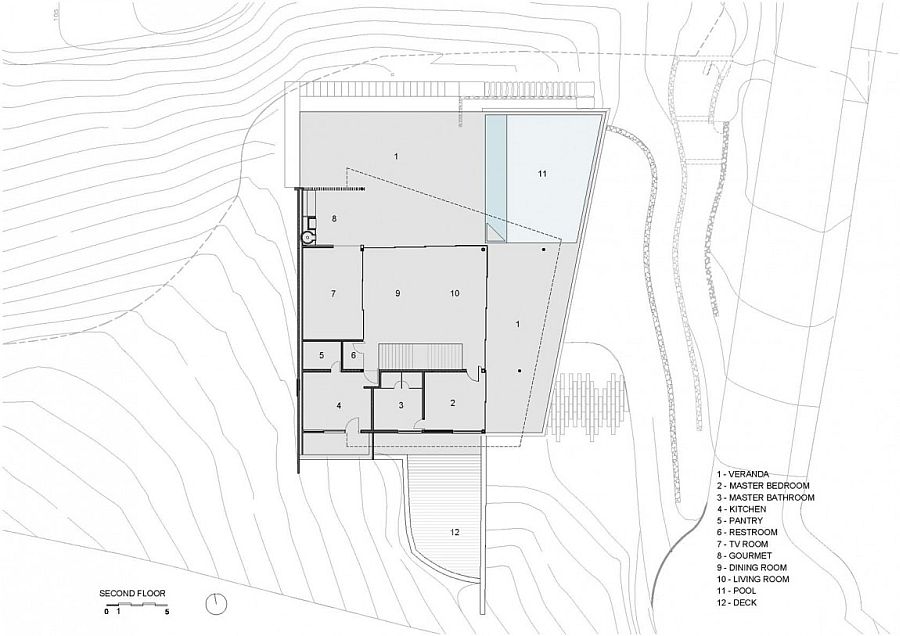 Liked the story? Share it with friends.