When it comes to maximizing space without creating visual clutter, the open plan living area is indeed the absolute king! Combining a floor plan with minimal partitions with a love for white and a flood of natural light, this gorgeous apartment in Ramat Yohanan, North Israel makes the most of the 30 square meters of space on offer. Crafted by by Merav Sade to meet the demands of a mother and her daughter, the small apartment does not seem visually constrained at any point, as one feels like walking into a home that is both airy and cheerful.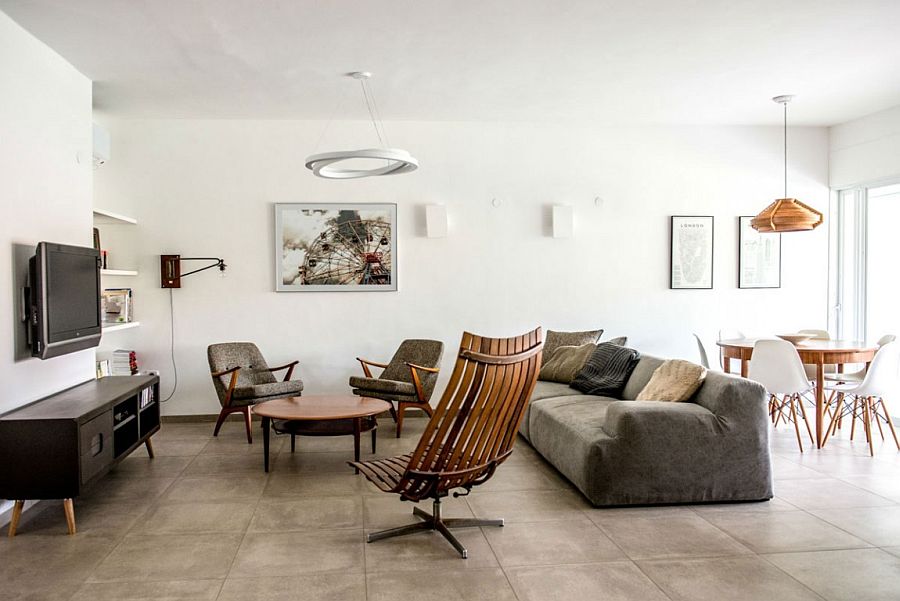 Moving away from the modern trend of using various shades of gray, the designers used a monochromatic white backdrop, with antique pieces and vintage décor adding a layer of fun and intrigue to the setting. This clever blend of styles also ushers in textural contrast as timber elements bring warmth and elegance to an otherwise minimal, modern interior. A large balcony next to the living area brings in ample light and once again aids in creating the impression of a roomy apartment where the dining space and kitchen become an extension of the central living zone.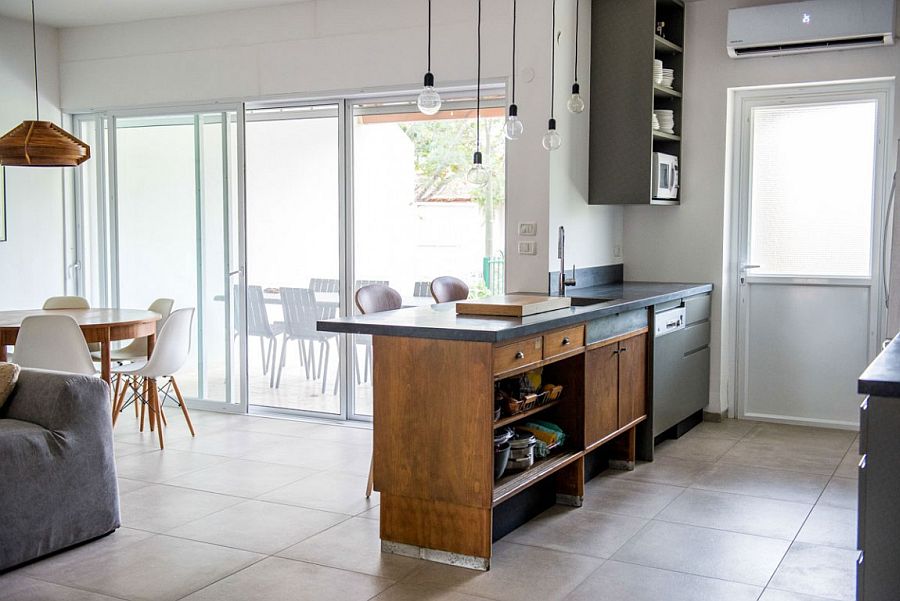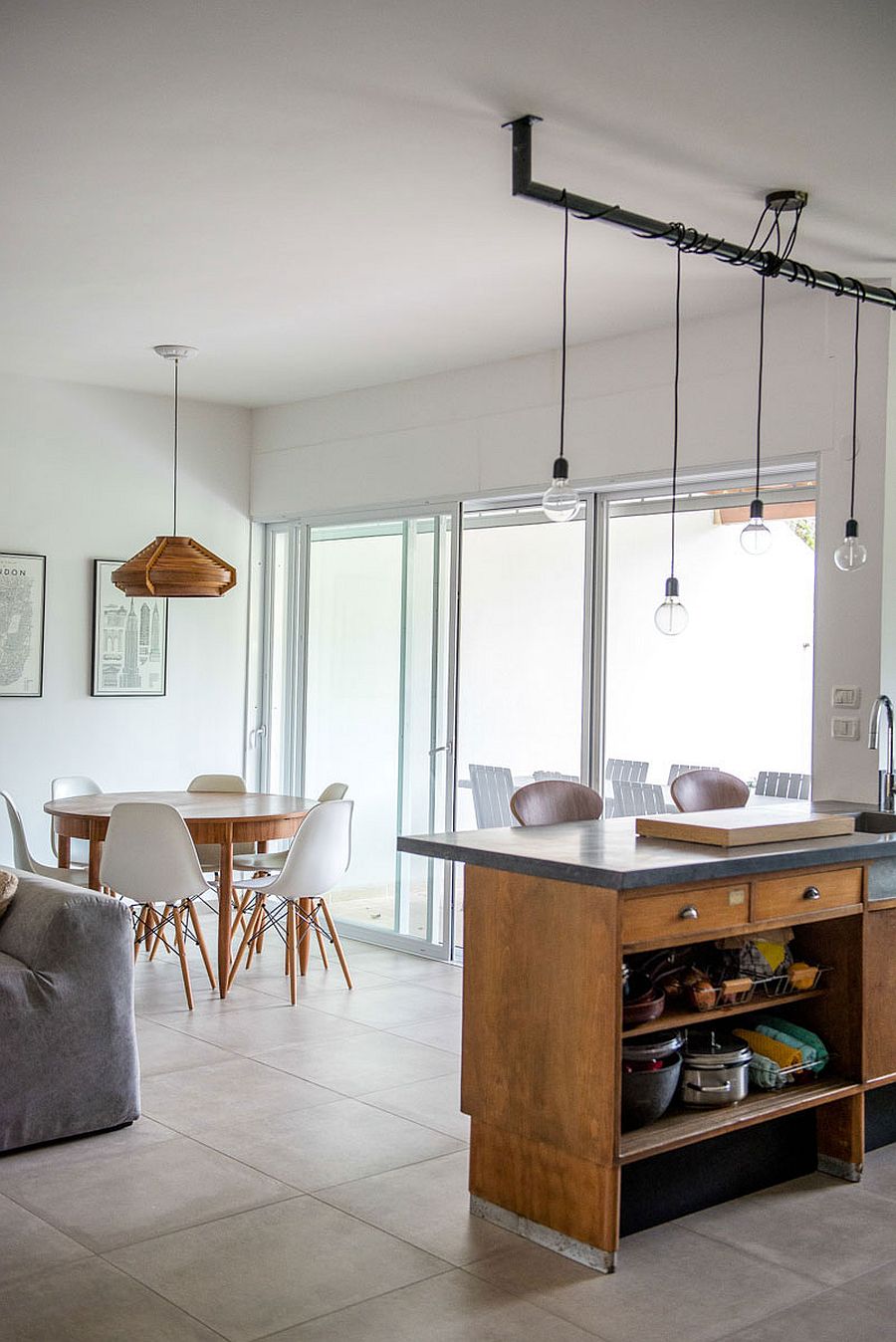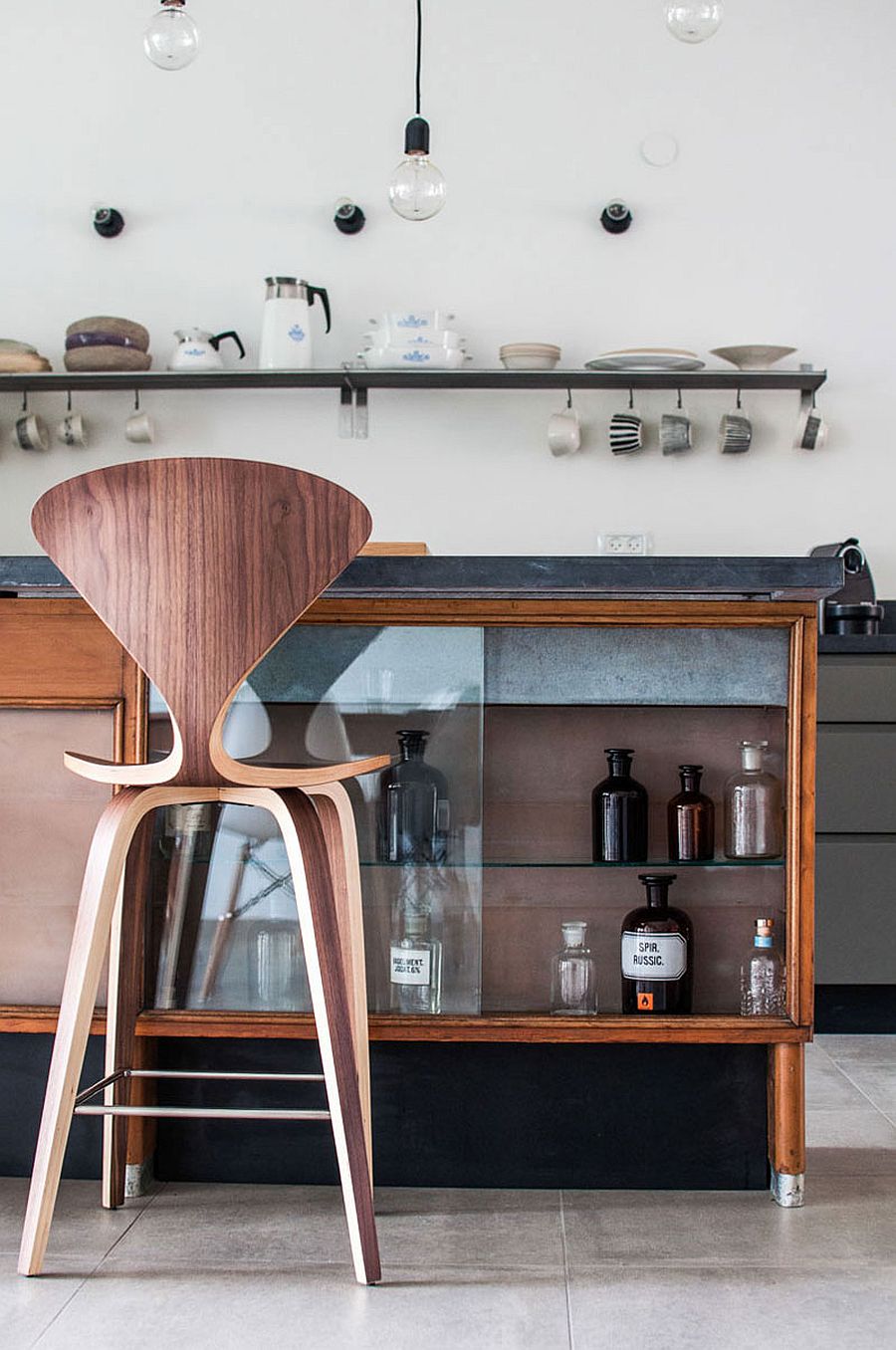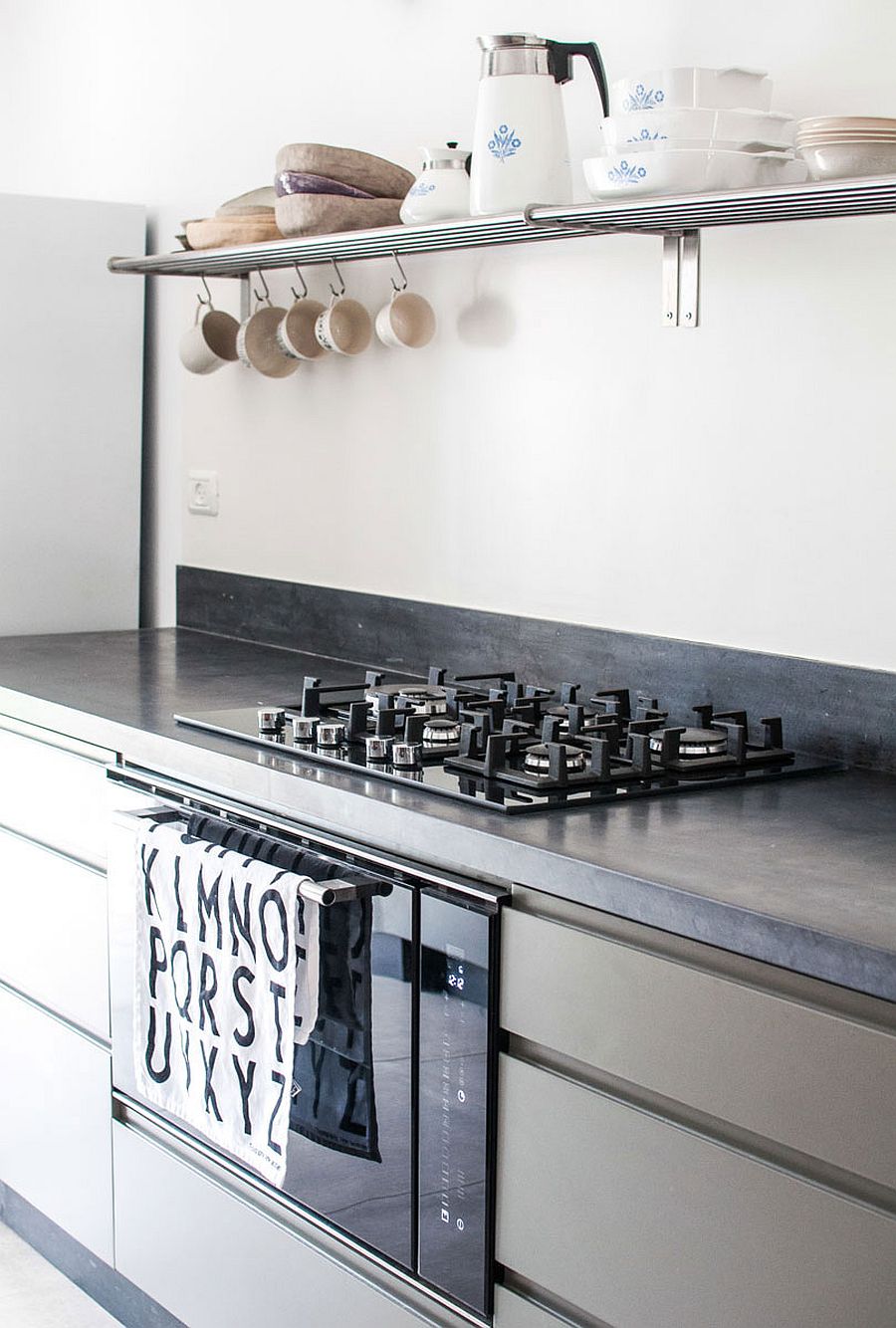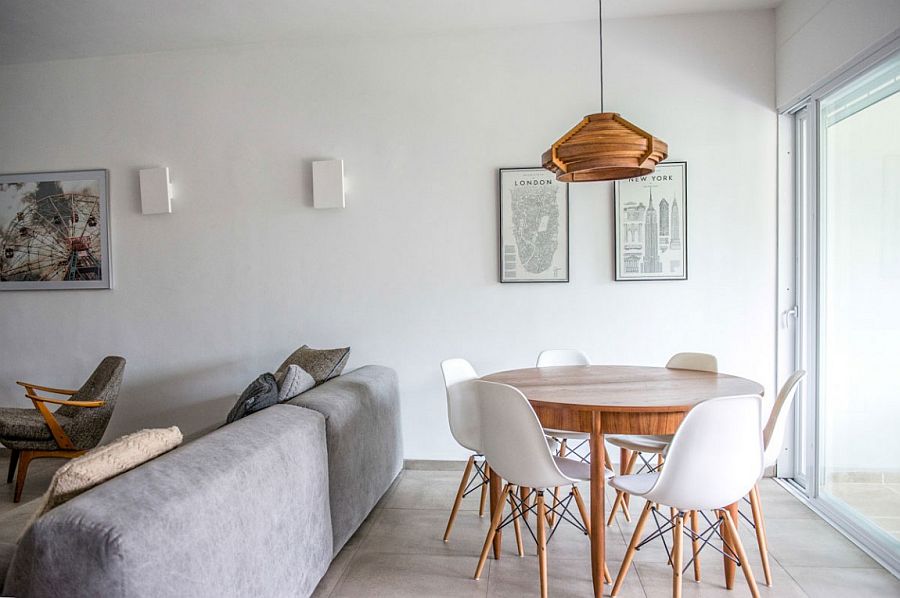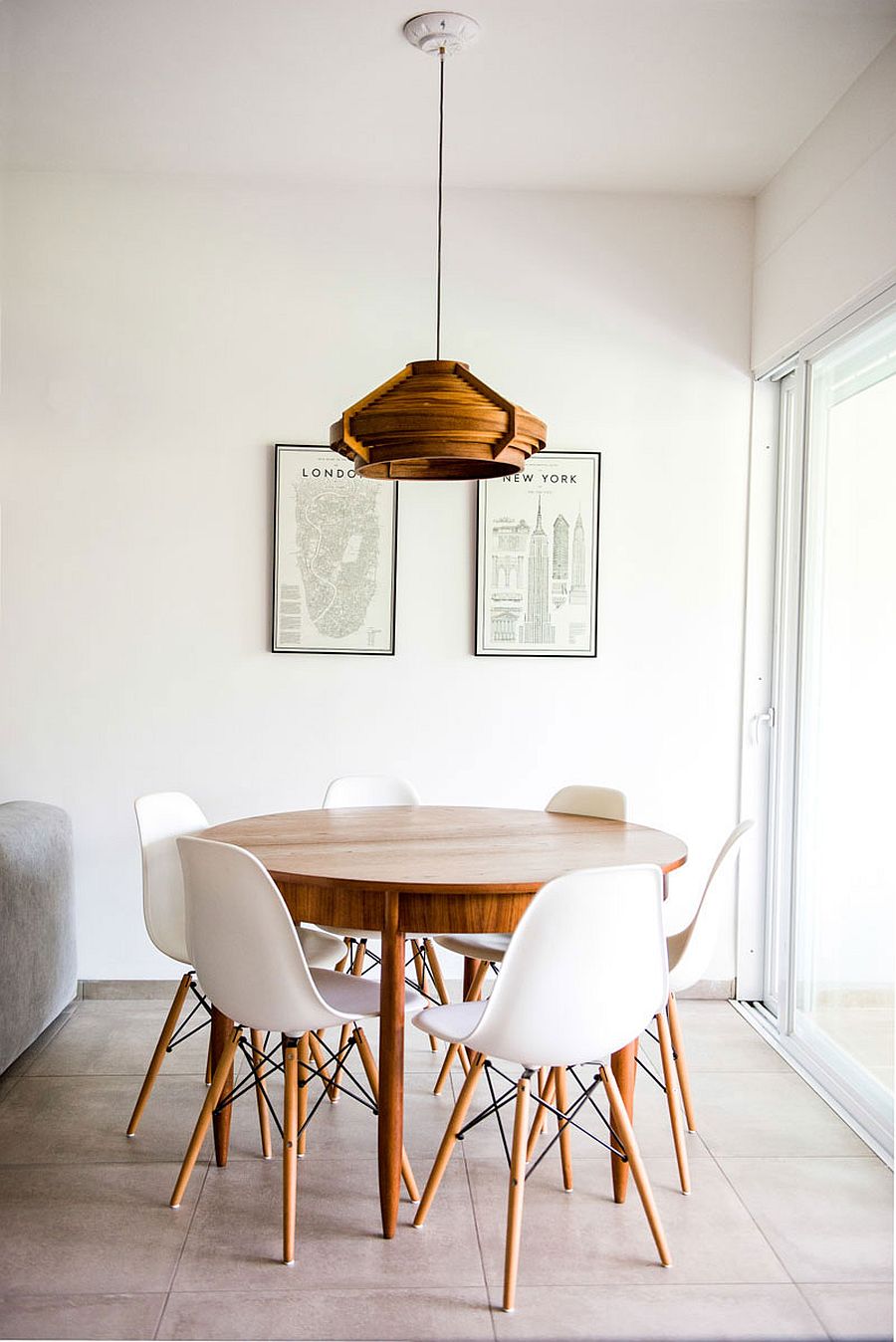 The extensive use of white also gives the tiny apartment a touch of Mediterranean charm that this lovely region encapsulates beautifully, even as smart shelves, seamless storage units and large cabinets make the most of the vertical space on offer. Even the chic bedroom and home workspace seem like a natural extension of the living room both in terms of ambiance and style, as visual fragmentation is kept to a bare minimum inside this revamped Israeli home. [Photography: Sivan Askayo]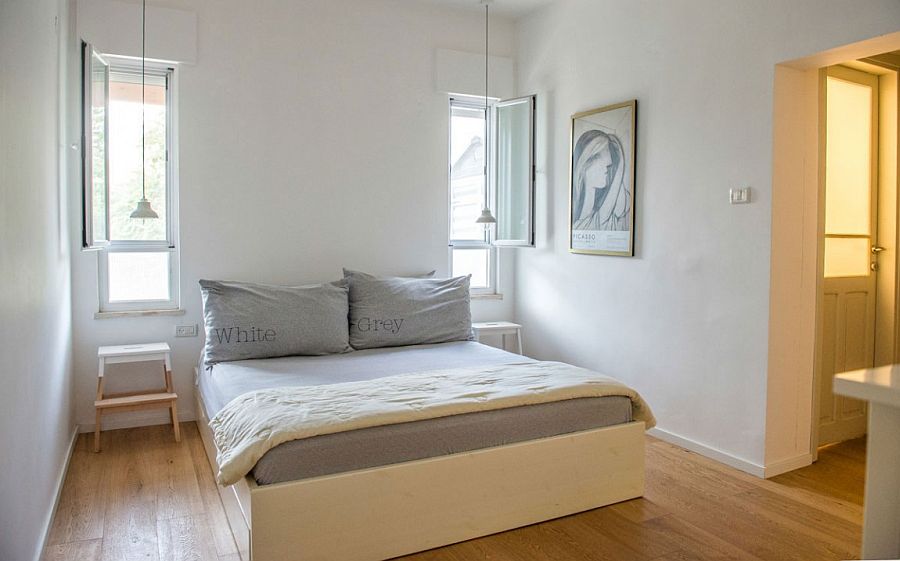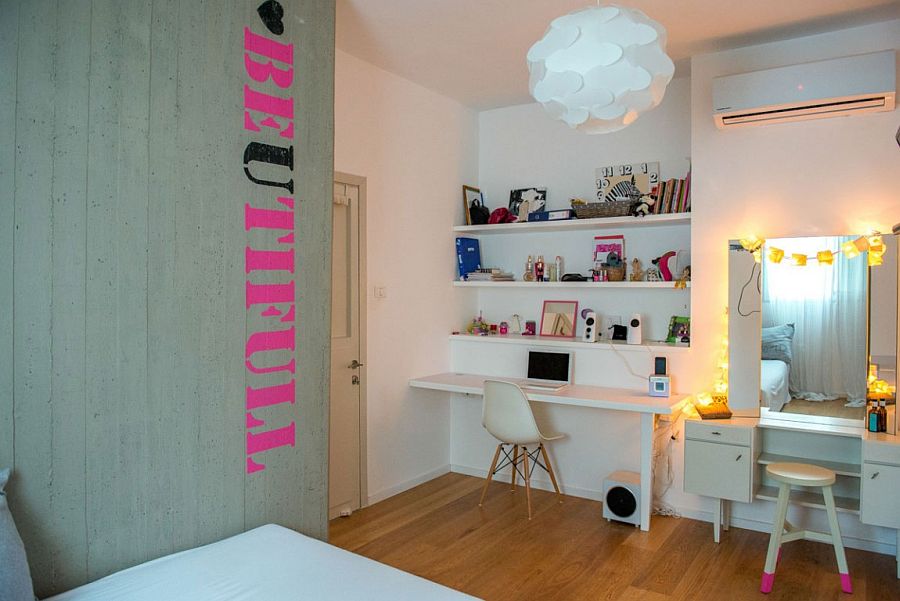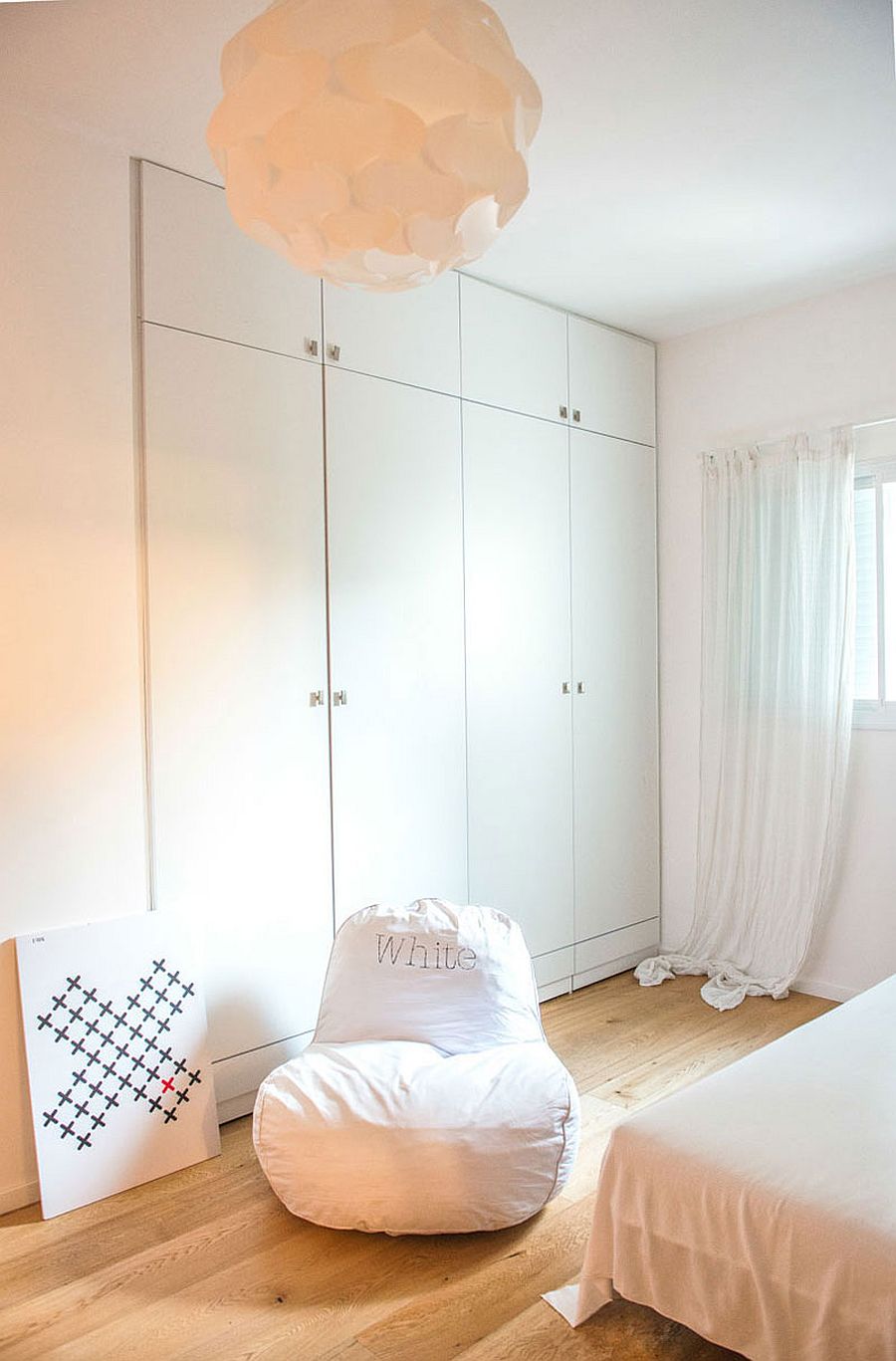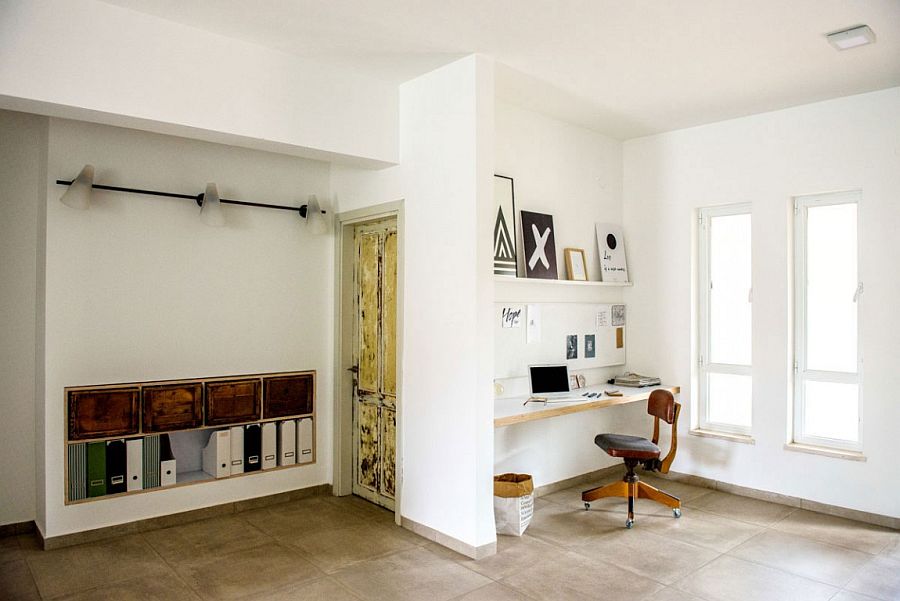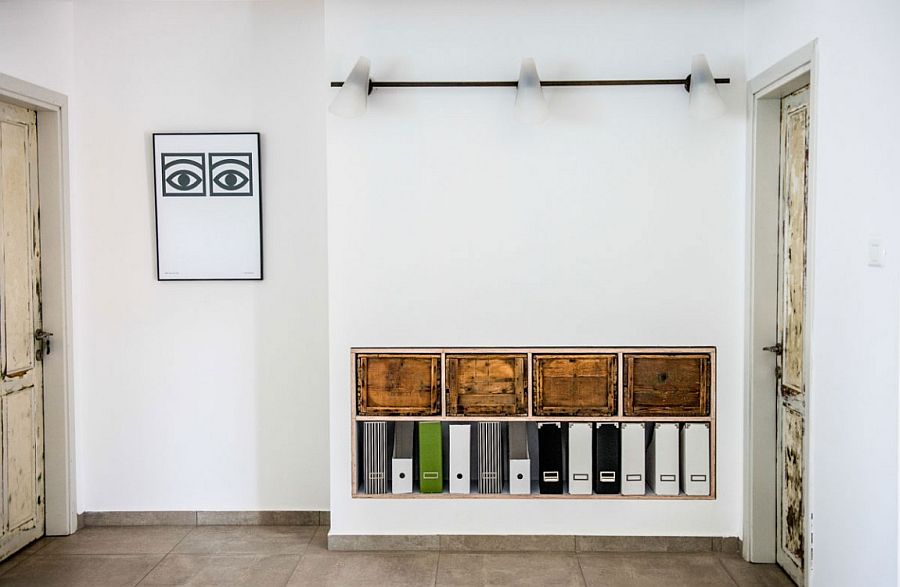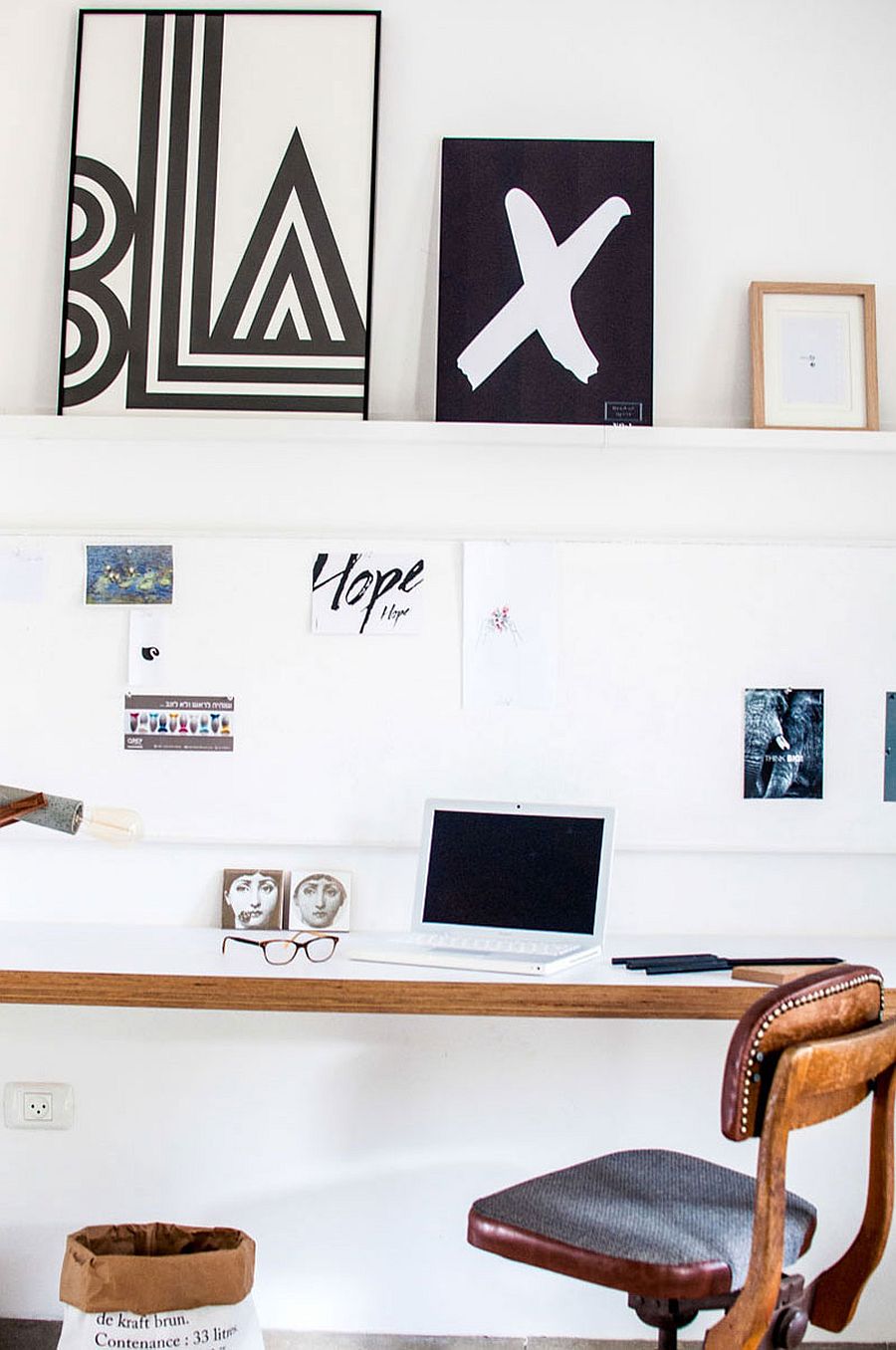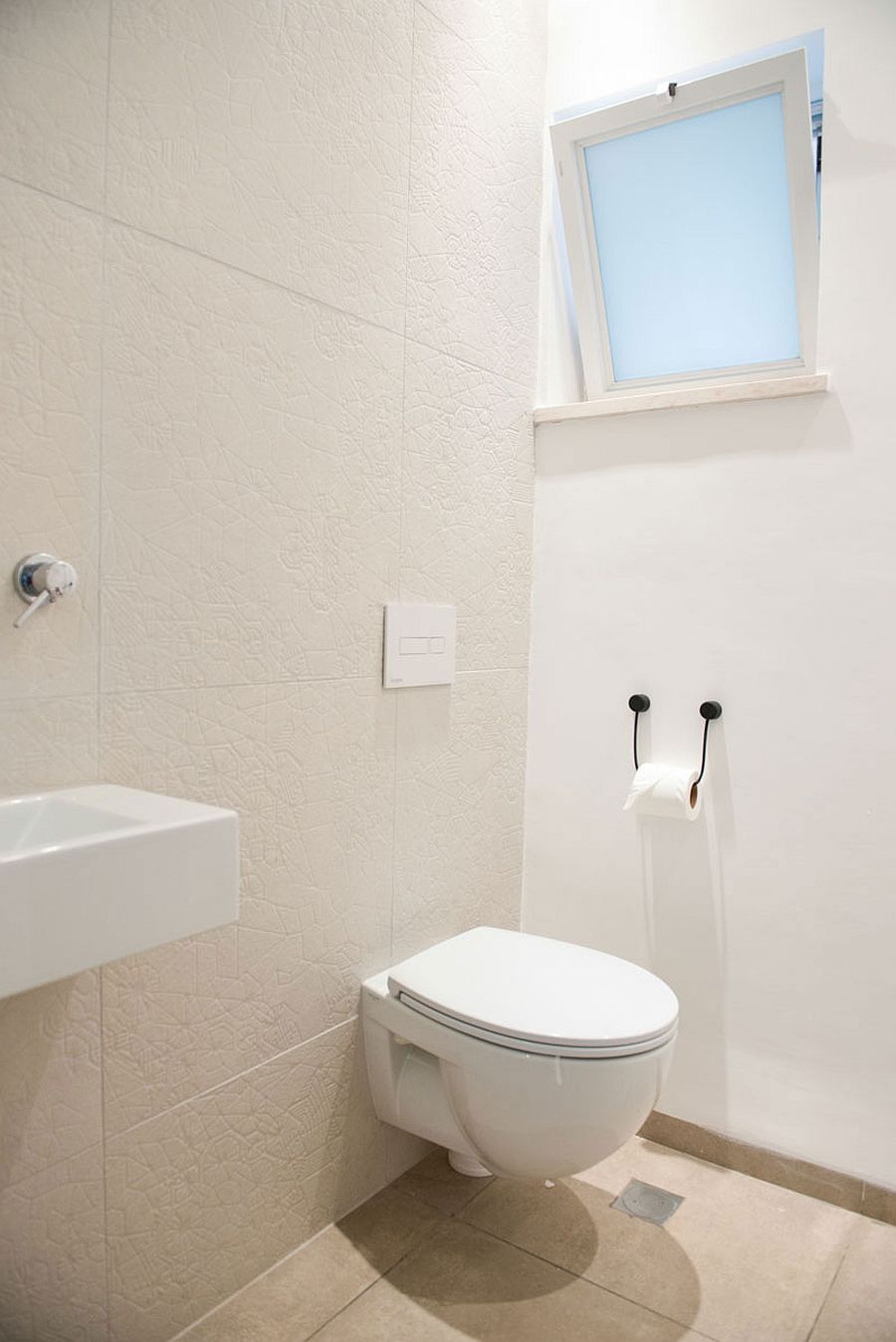 Liked the story? Share it with friends.