Contemporary homes are as much about the view they offer as they are about their sleek and stylish interiors. A lovely view is a perfect way to start your day and presents a relaxing setting for you to unwind after a long hard day. While views of the surf and the sand are appealing, a beautiful and vibrant city skyline is an equally attractive sight. Located in Tel Aviv and designed by Studio Pitsou Kedem Architects, this stylish home is all about the refreshing infinity pool on the terrace and the unabated views that it offers.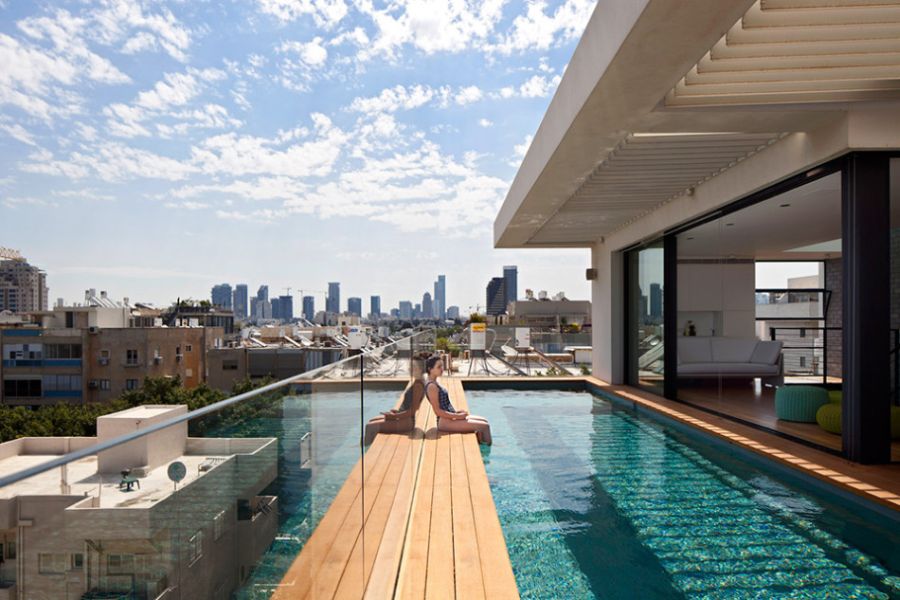 The Tel Aviv Town House 1 sports a gorgeous fifth floor swimming pool that will tempt you to spend more time in water than on land! Surrounded by a ravishing deck space and a glass railing, the pool area is all about giving you the best views of vibrant Tel Aviv. In fact, the fifth floor of this lavish residence is dedicated to rest, relaxation and the good times as an open living area and lounge allow you to kick back and take in the panoramic views.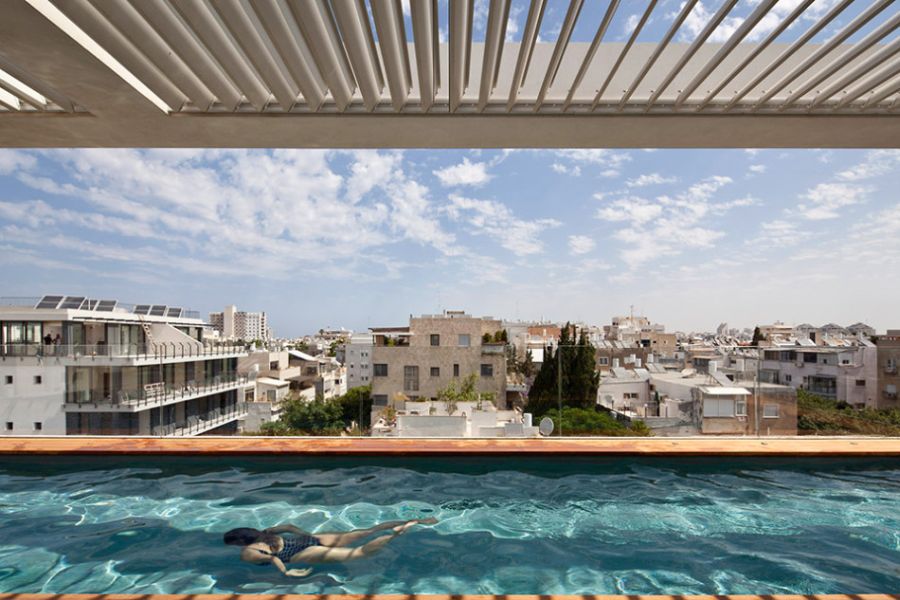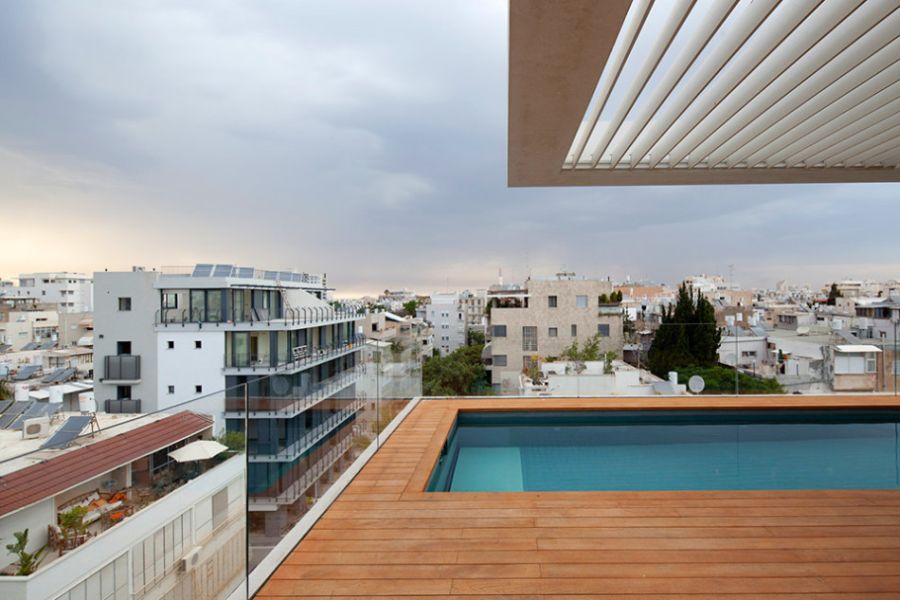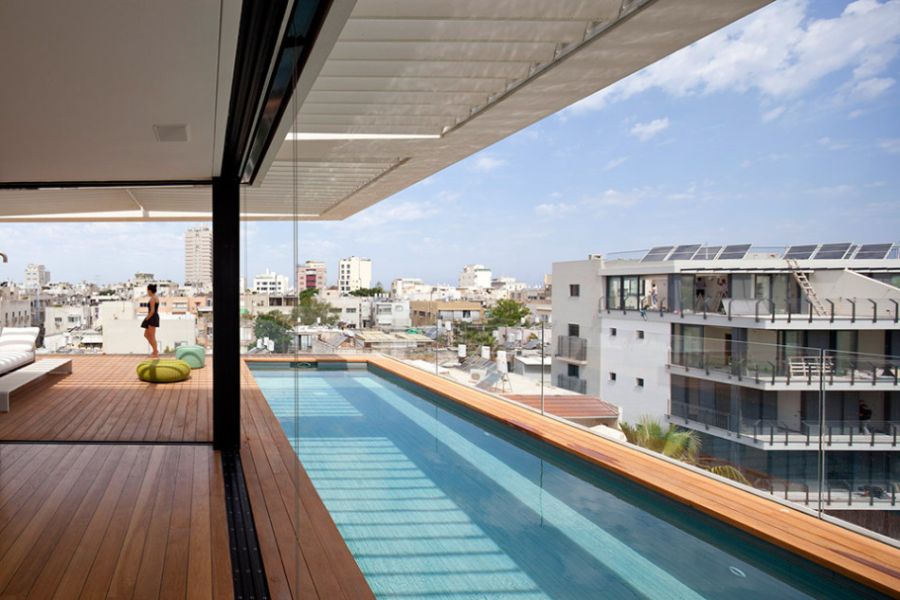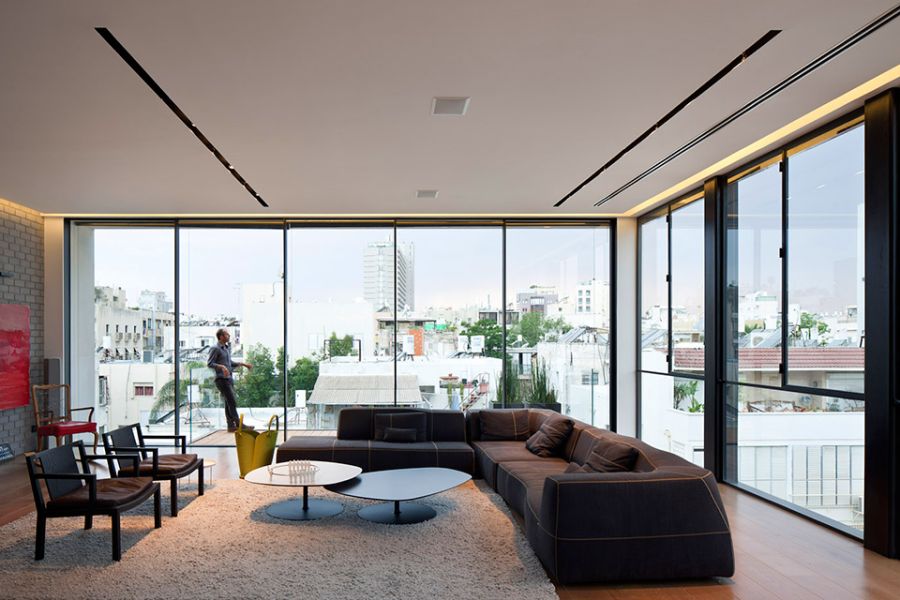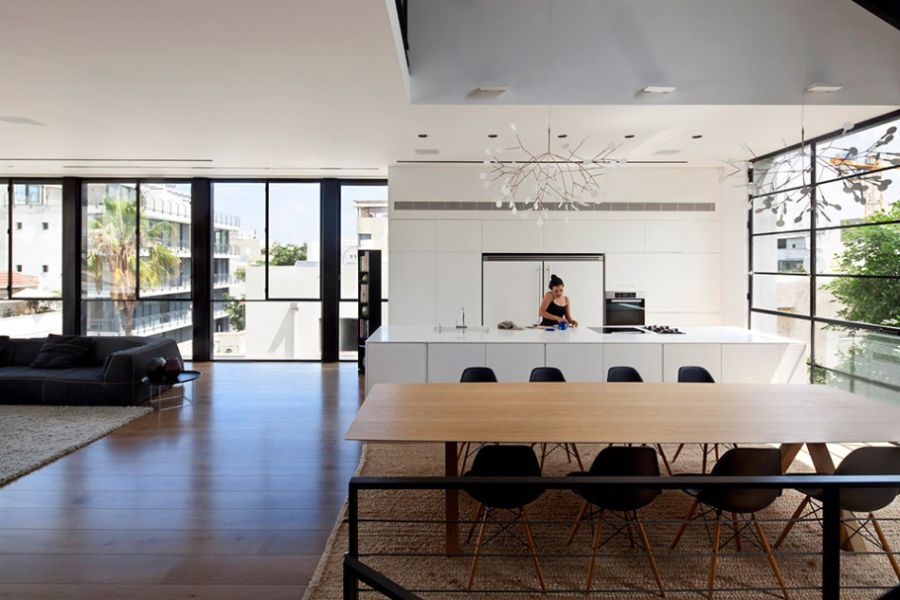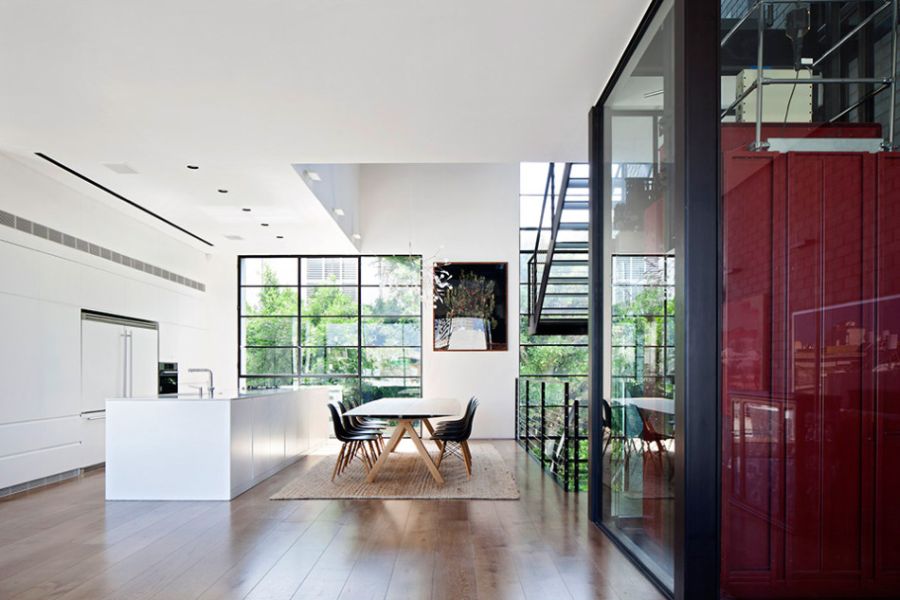 Floor-to-ceiling glass windows used in every floor allow those inside to enjoy the sights and sounds of Tel Aviv. Interiors are clad in largely neutral colors with wooden surfaces bringing in the necessary warmth and textural variation. A lovely staircase and an elevator connect all the five floors. The open living plan sees an ergonomic kitchen and dining space in the lower level of the house.
Combining comfort, elegance and adequate privacy, this Tel Aviv residence is all about living it up in style! And the sleek terrace swimming pool is the sparkling crown jewel of a home that has plenty to offer.