Perched atop one of the tallest point in the city and offering a bird's eyeview of Austin, the Paramount Residence was designed by A Parallel Architecture keeping in mind the special requirements of the lot. The house has been partially sunk into the ground to meet with local construction norms even as sunken garages and lower level give the home much needed additional room. The lowest level has been built using concrete with an additional concrete plinth supporting the house. This gives it a reliable base with upper levels being crafted using wood, steel and glass. The residence feels modern with a touch of inimitable Austin charm all around!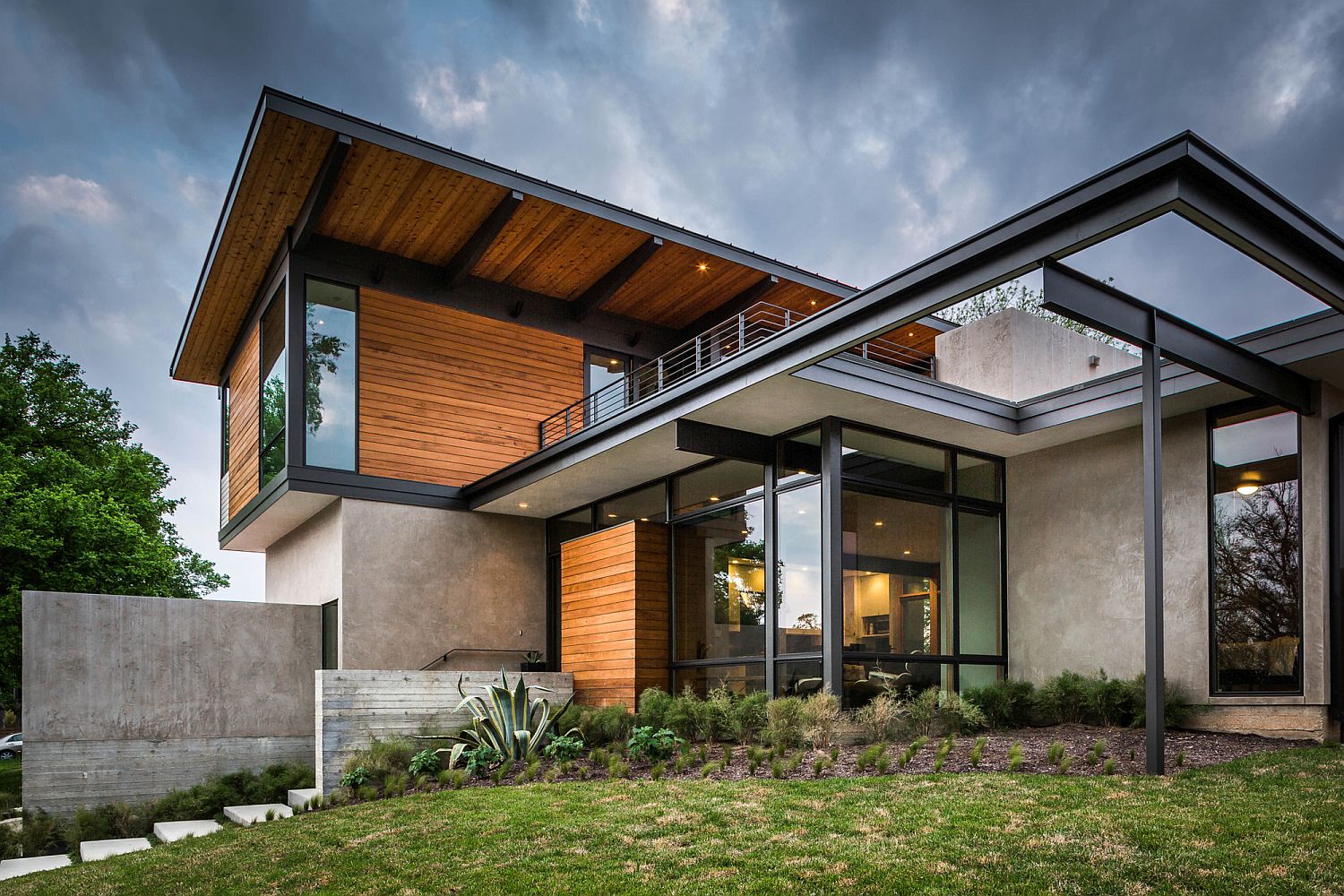 Each level of the house offers something unique with the top most floor containing the master bedroom and other private spaces. It is the lowest level that holds the public areas and additional guest rooms while the mechanical and utility rooms are placed in an intermediate floor. There is no shortage of natural light inside the house with complete access to the rear yard from multiple levels. Additions like the live-edge dining table and sculptural pendant lights add even more class to a spacious Texas house that is exceptional and inviting. [Photography: Topher Ayrhart]
RELATED: Contemporary Wood Block Residence by Chadbourne and Doss Architects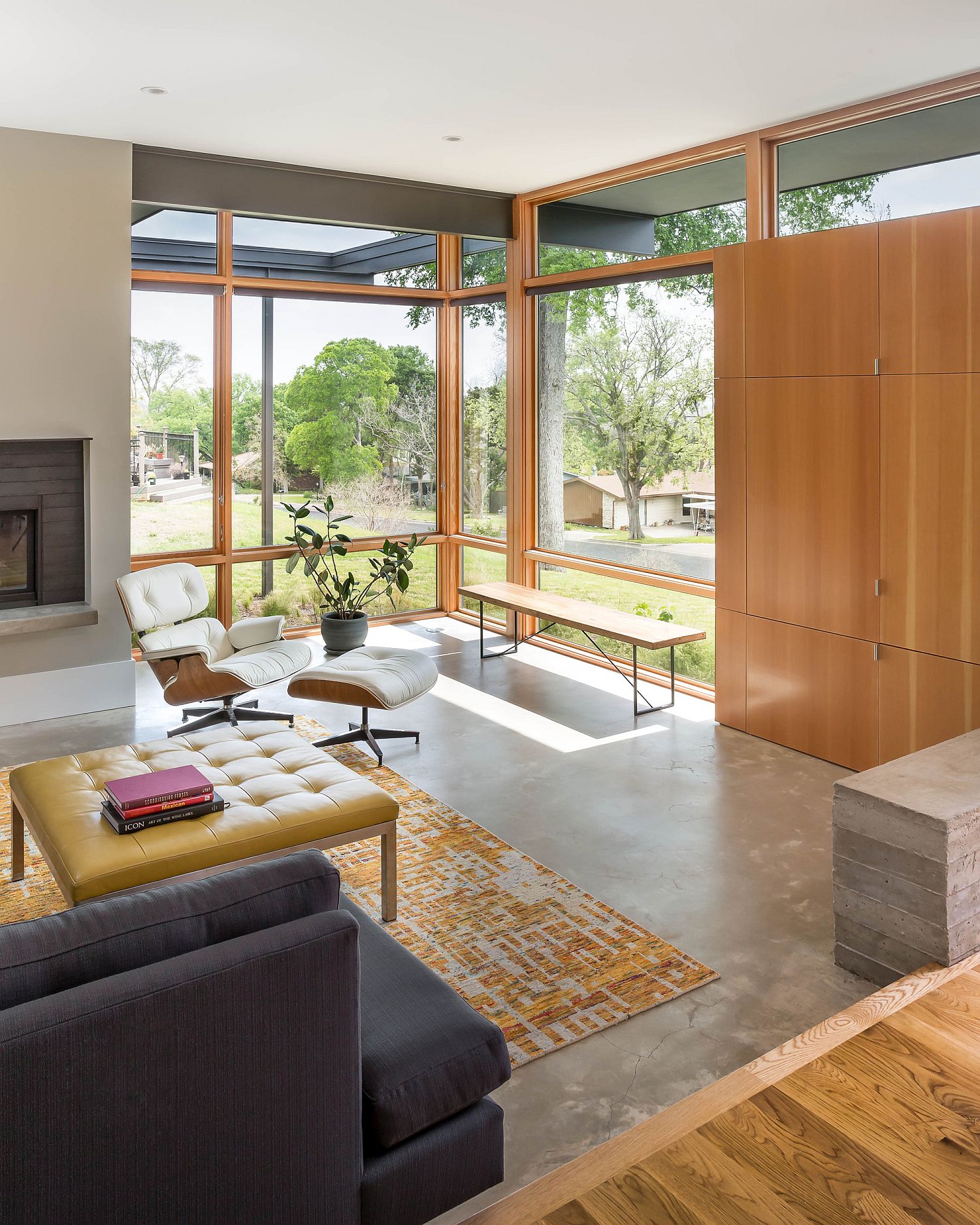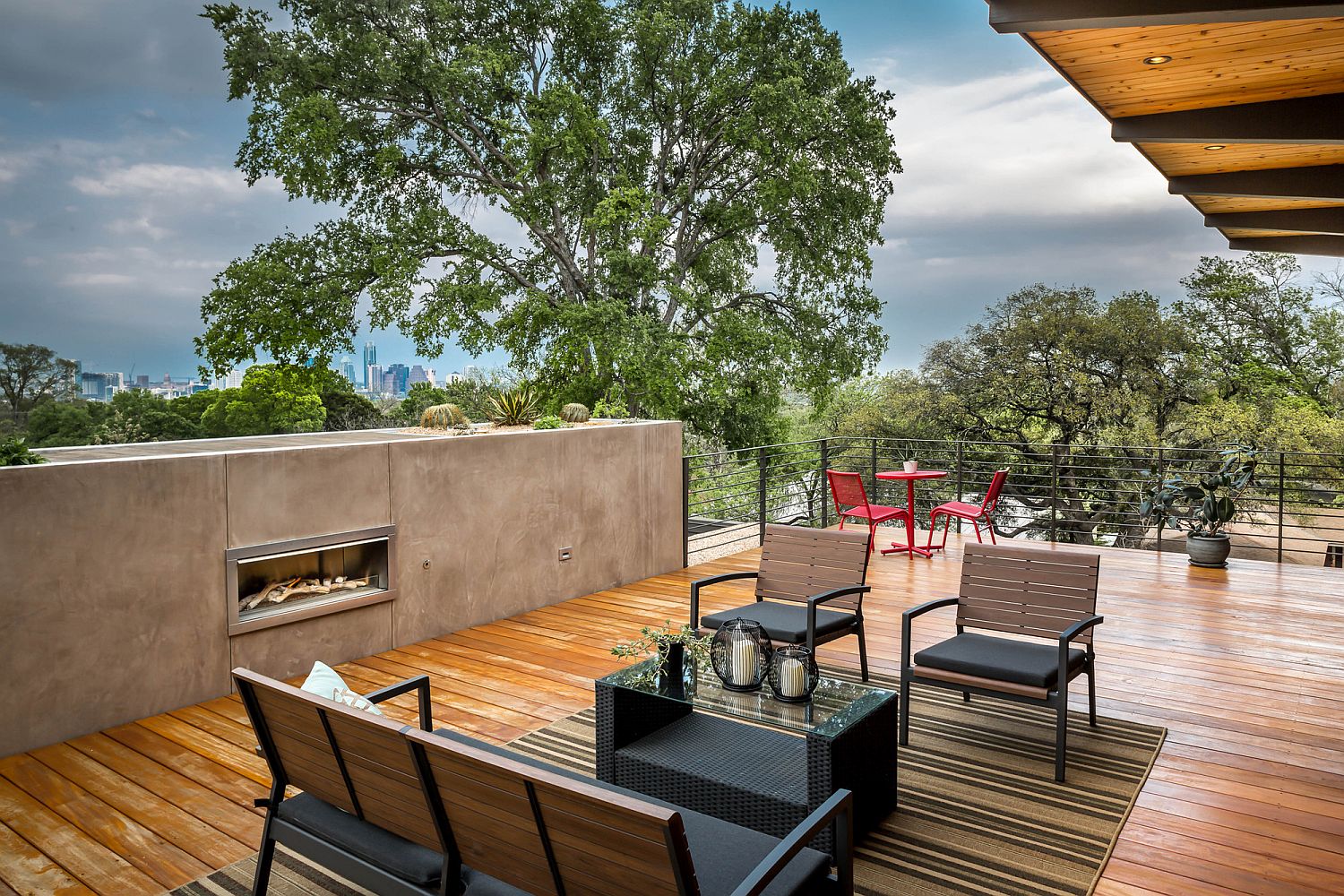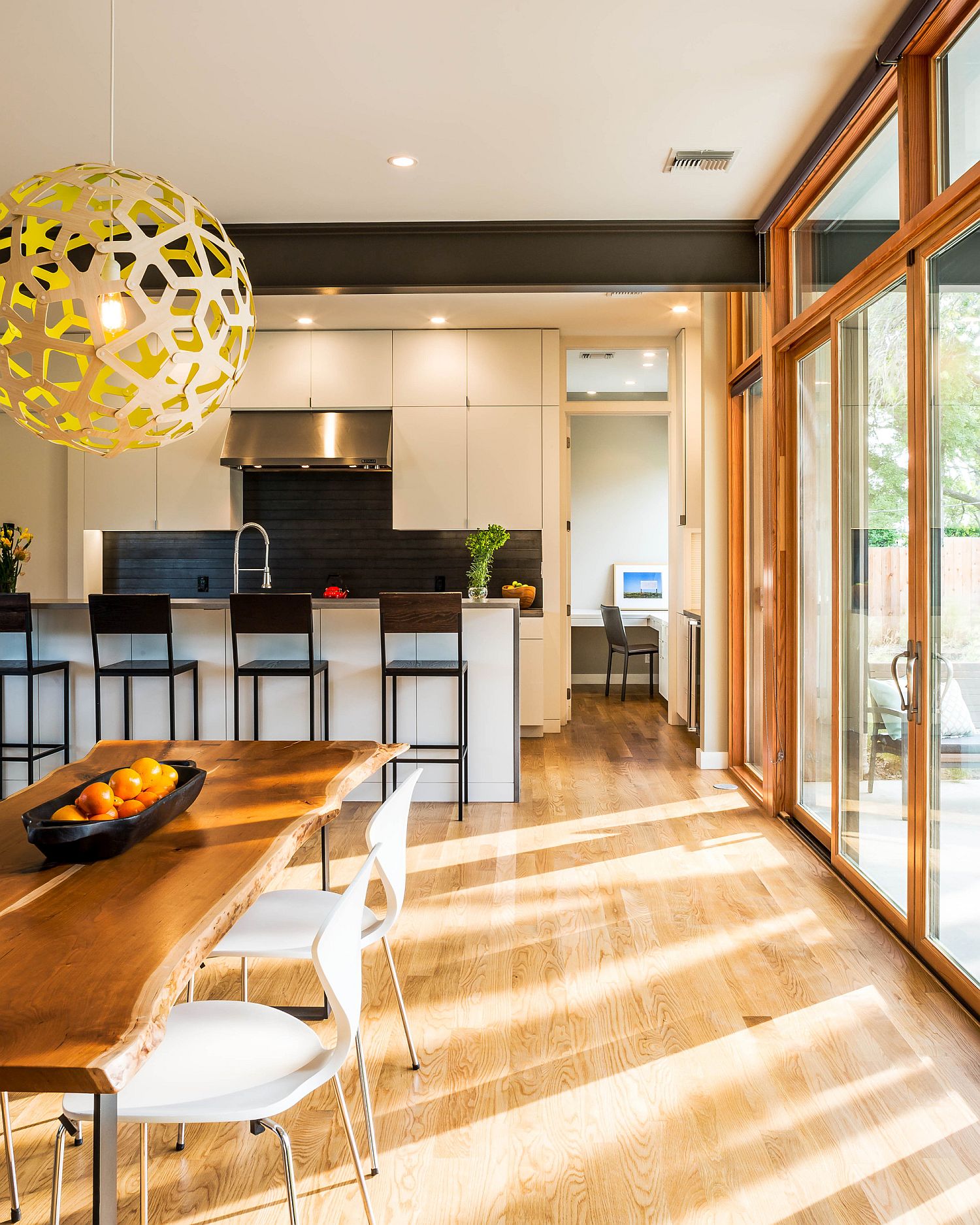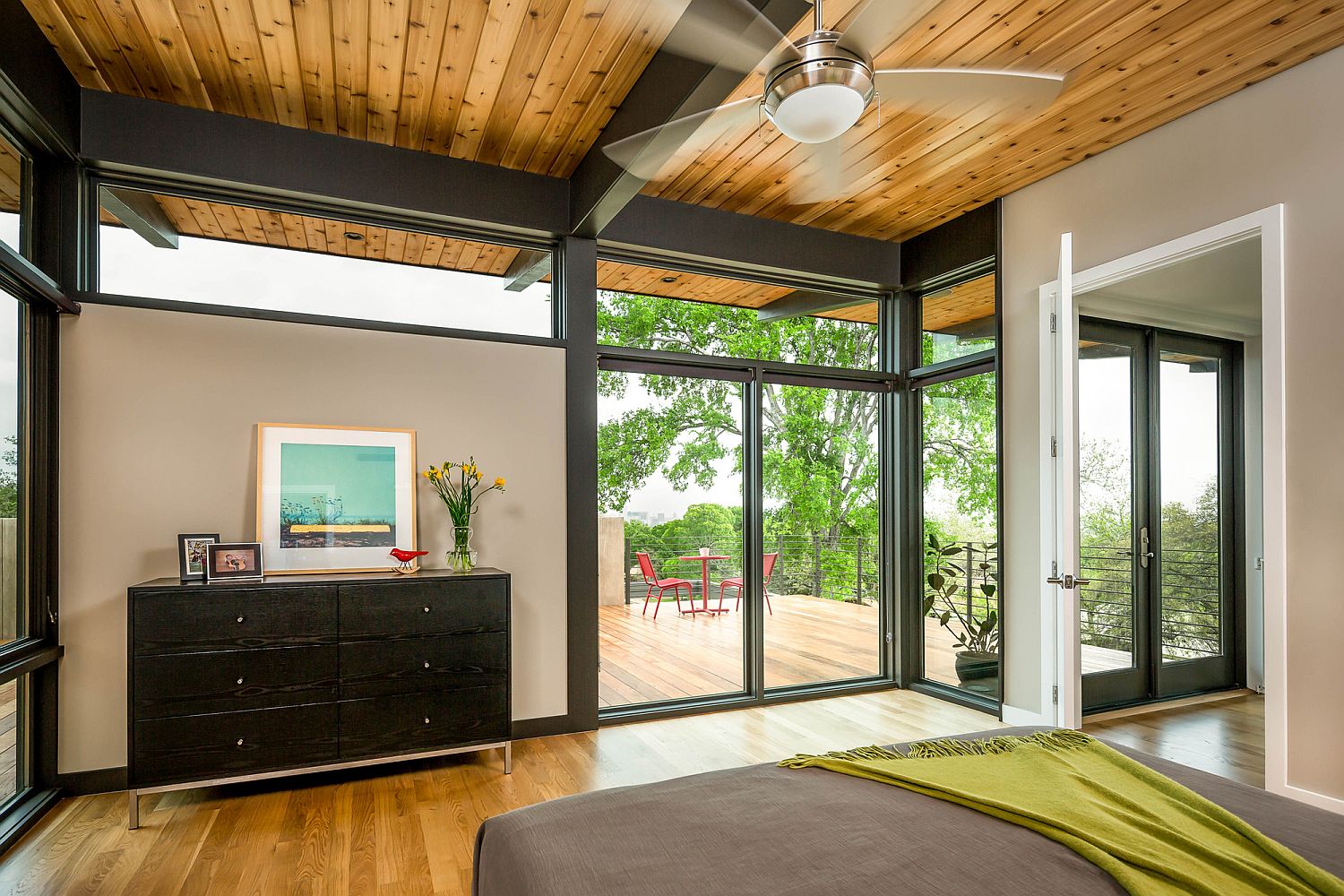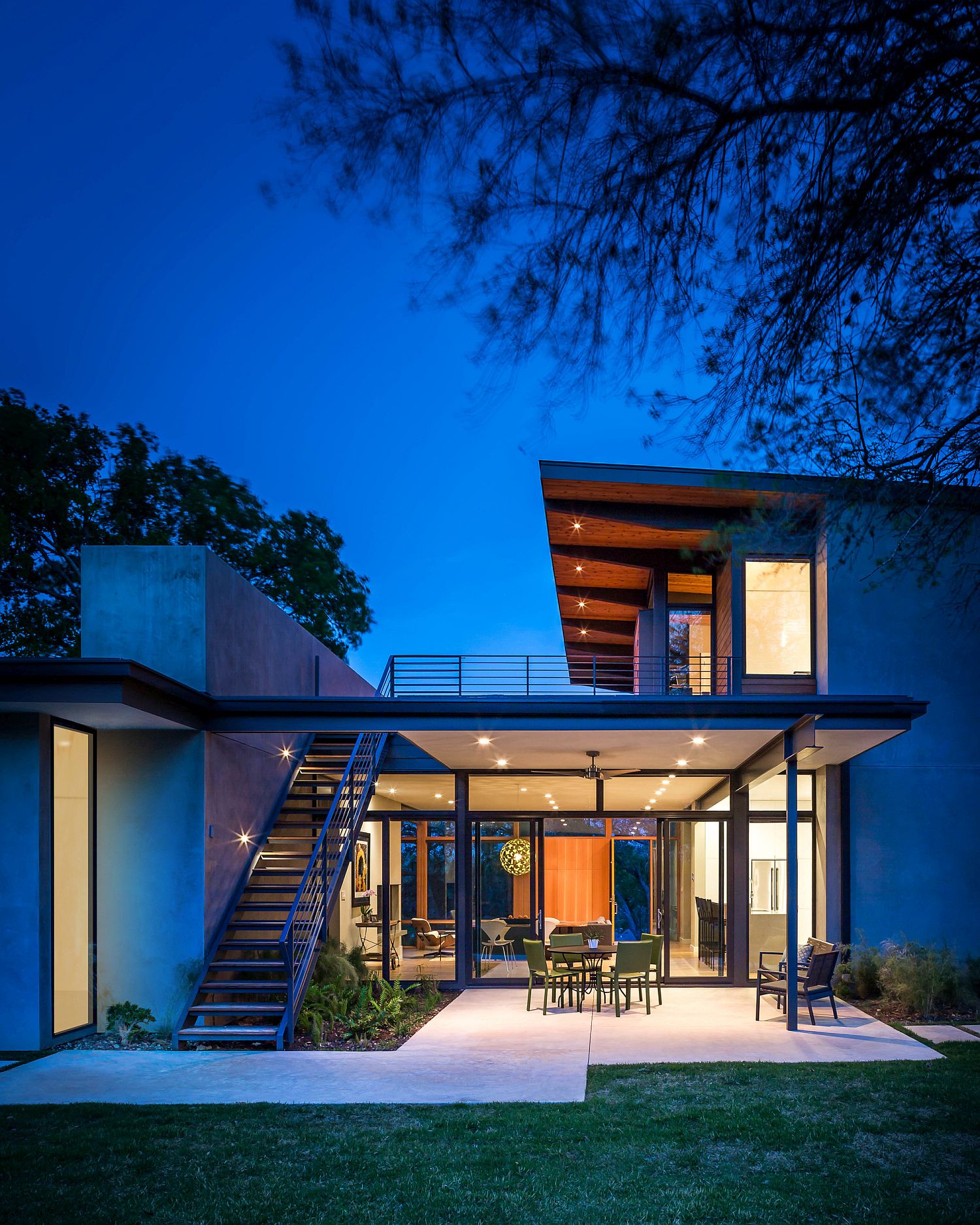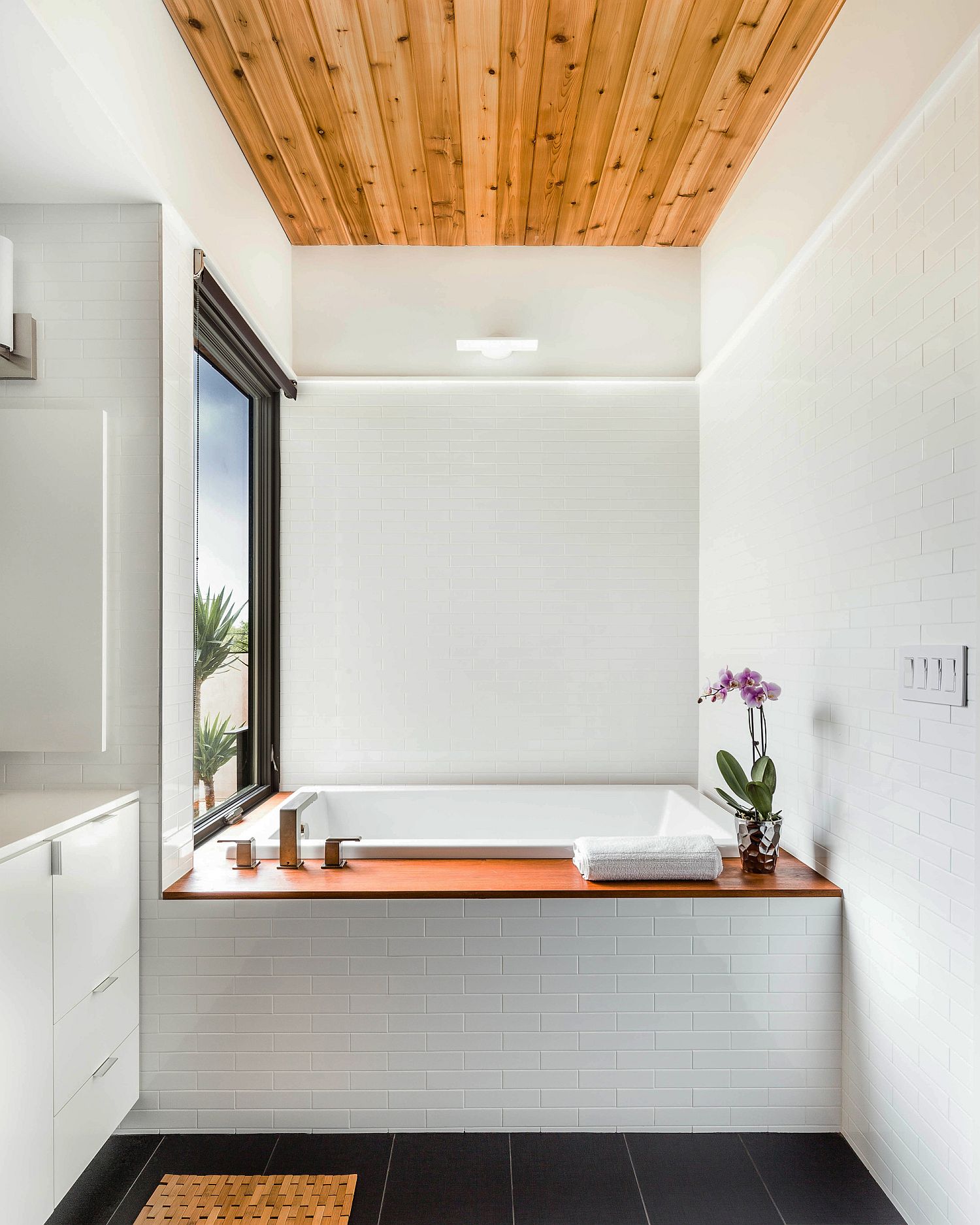 The tectonic design reinforces this vertical procession, starting with a heavy concrete plinth that retains earth at the sunken garage and becomes the foundation, exposed steel wide-flange beams which support the heavy loads of the second story and roof deck, and cantilevered glulam beams at the high roof, that taper up to the sky and orient this level to its primary downtown view.
RELATED: Twin Peaks Residence: Remodeled Multi-Level Modern Home in San Francisco