Designing a small apartment is a challenging task that often unearths imaginative and astounding solutions from the best architects and designers across the globe. This one-of-a-kind apartment in Kiev, Ukraine conjured up and brought to life by Sergey Makhno definitely falls into this category, as it takes a truly innovative and quirky approach that challenges conventional notions of interior design. The 50-square-meter apartment has one large guest area / home theater and entertaining space at its heart, while every other room is hidden away in closet-like niches behind sliding glass doors!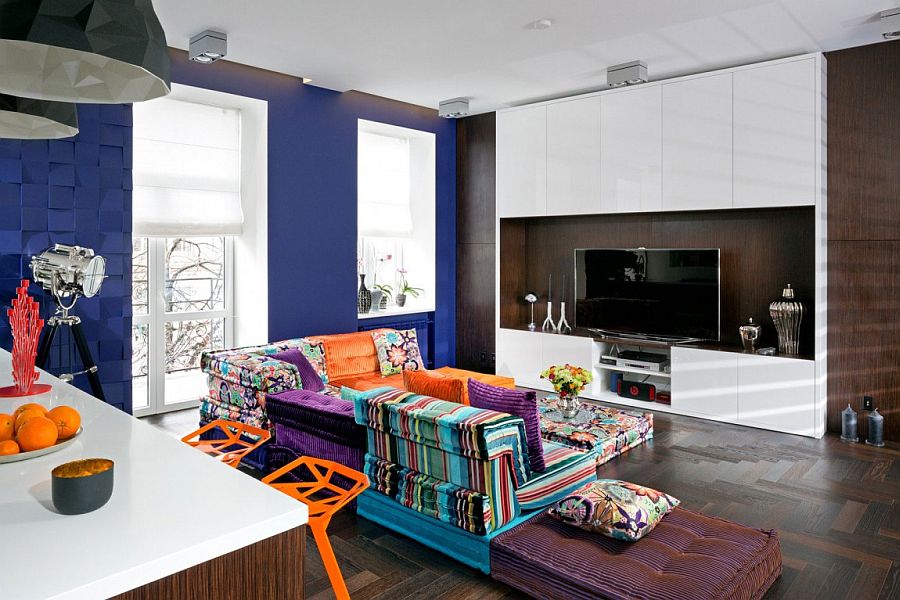 It is only the kitchen and dining area that are out in the open and connected with the central area that features a large, plush modular sofa from Roche Bobois. This colorful sofa sets the tone for the rest of this social zone, as bright purple walls covered with custom 3D wall panels and bright orange Konstantin Grcic chairs add to the cheerful ambiance. The small living area, a coat hanger, home library, bathroom and even the lone bedroom are all tucked away neatly behind the glass walls, ensuring that there is no fragmentation of space.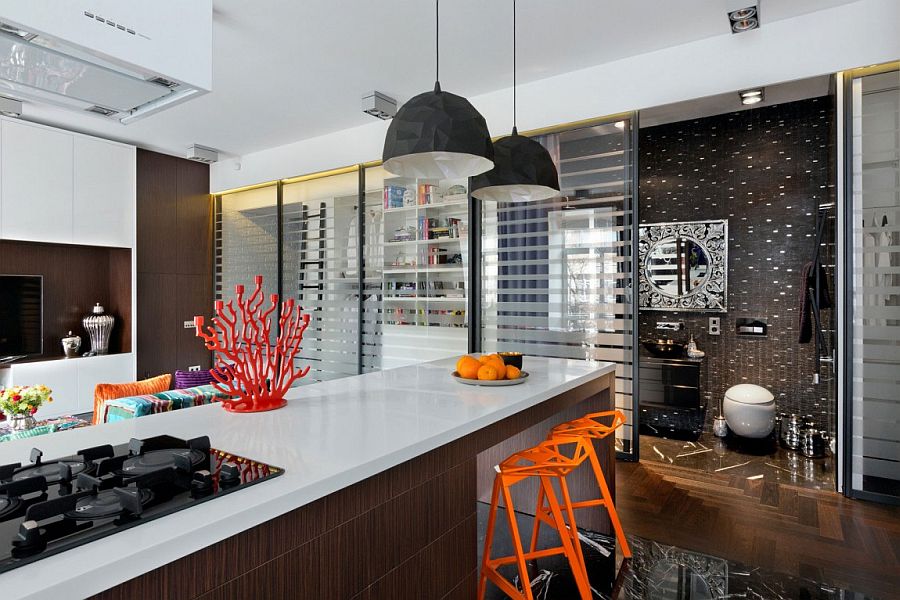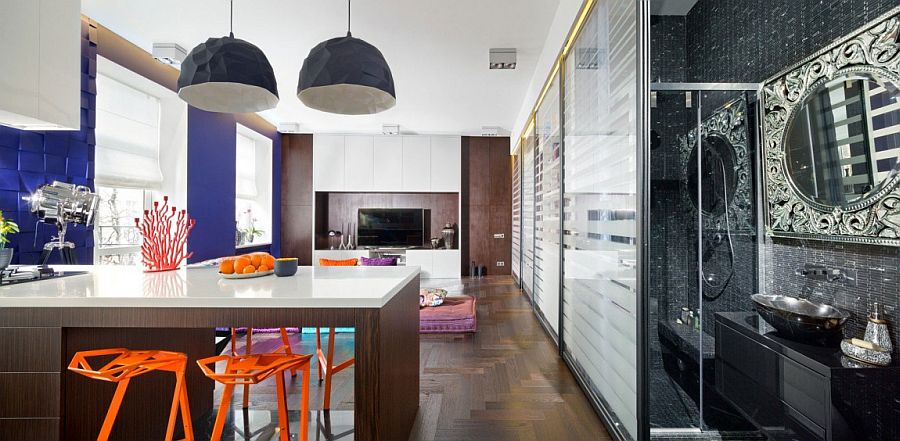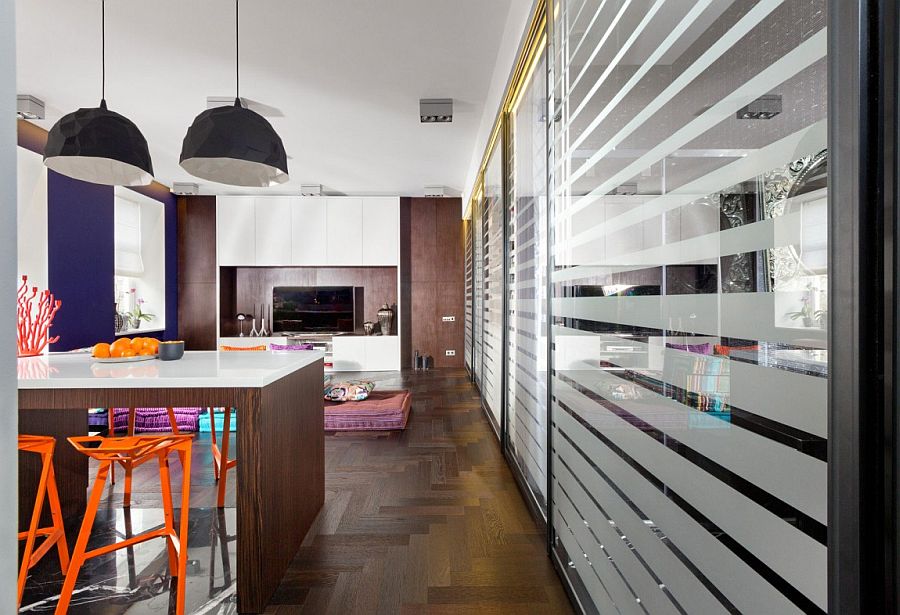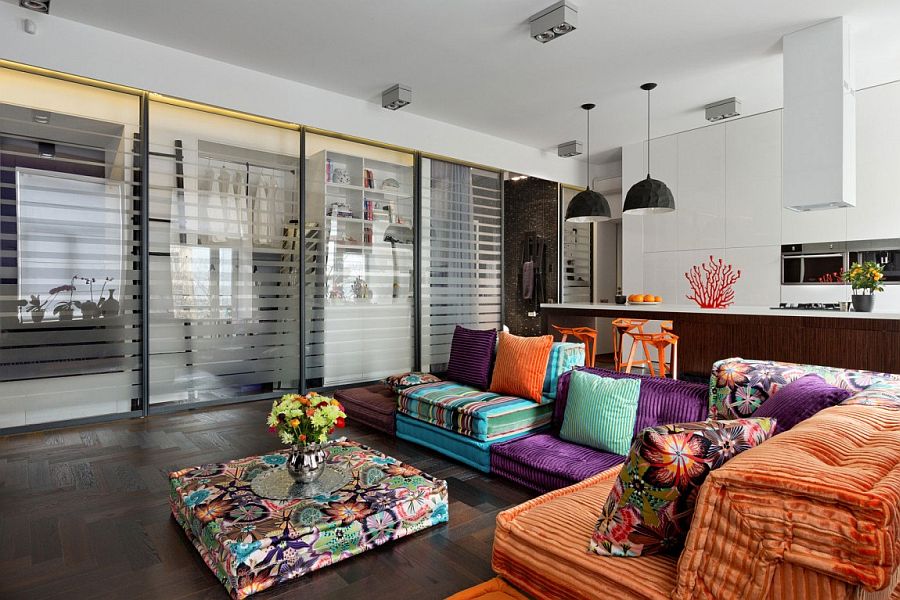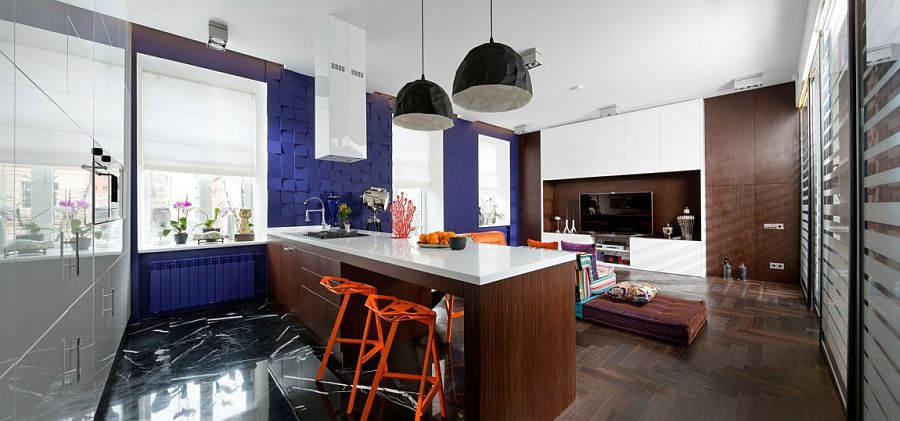 The apartment draws its inspiration from a jewelry box with secret compartments that only reveal their contents when open! Hiding away most of the rooms in closet-style space definitely gives the central media room a more spacious vibe. Black marble surfaces in the bathroom and kitchen, 3D panels and contrasting finishes bring in ample textural contrast to an apartment where style and practicality go hand in hand. [Photography: Andrey Avdeenko]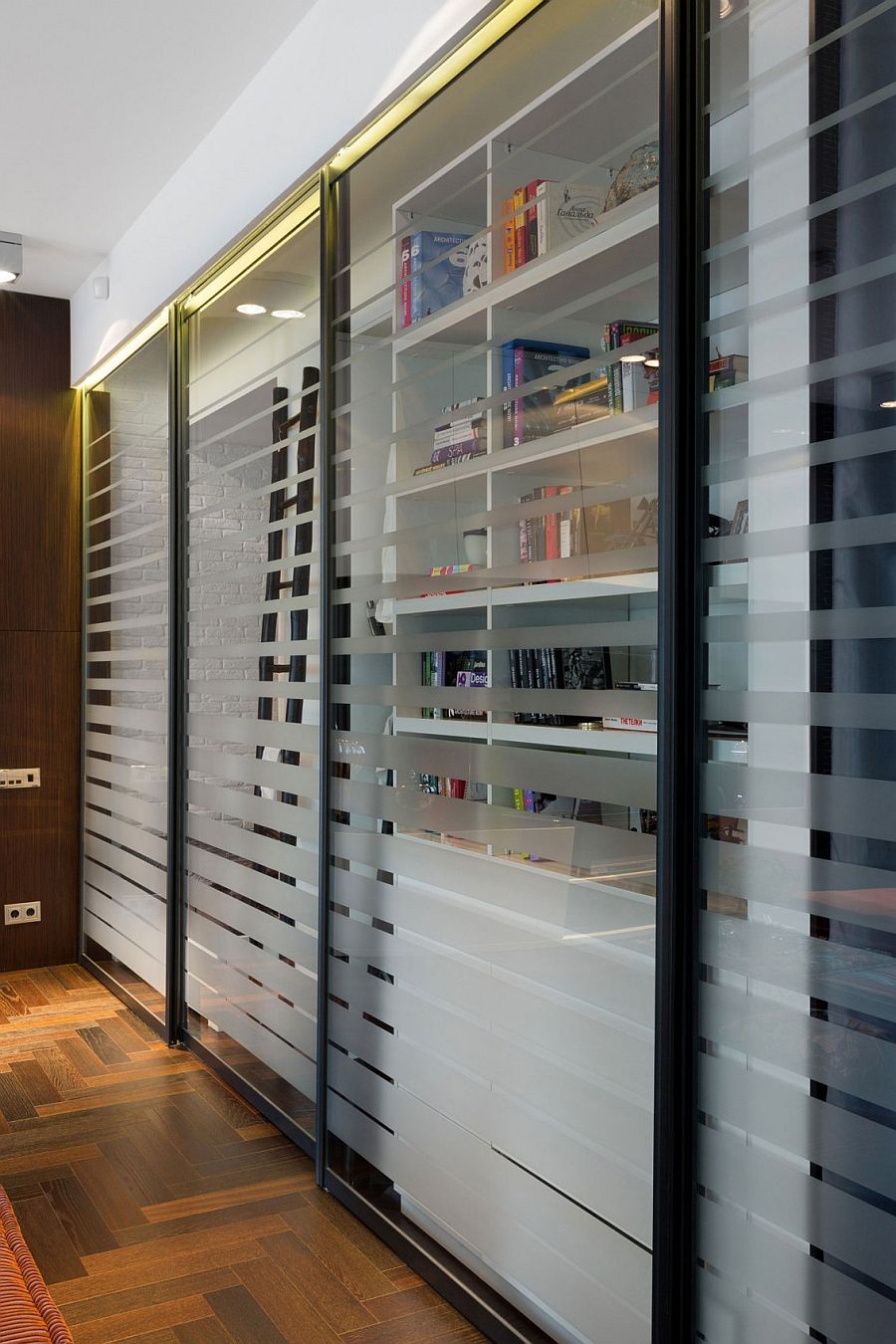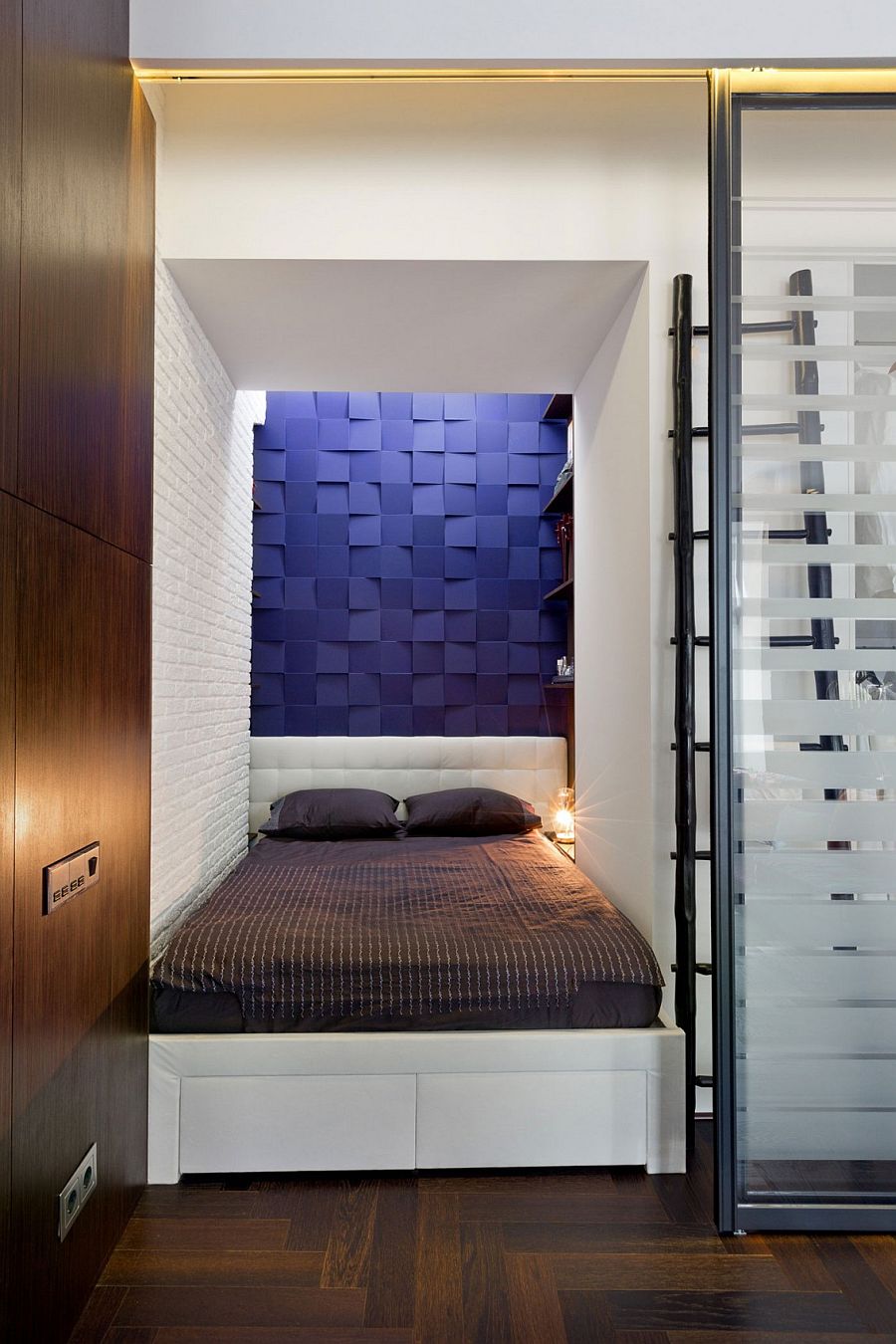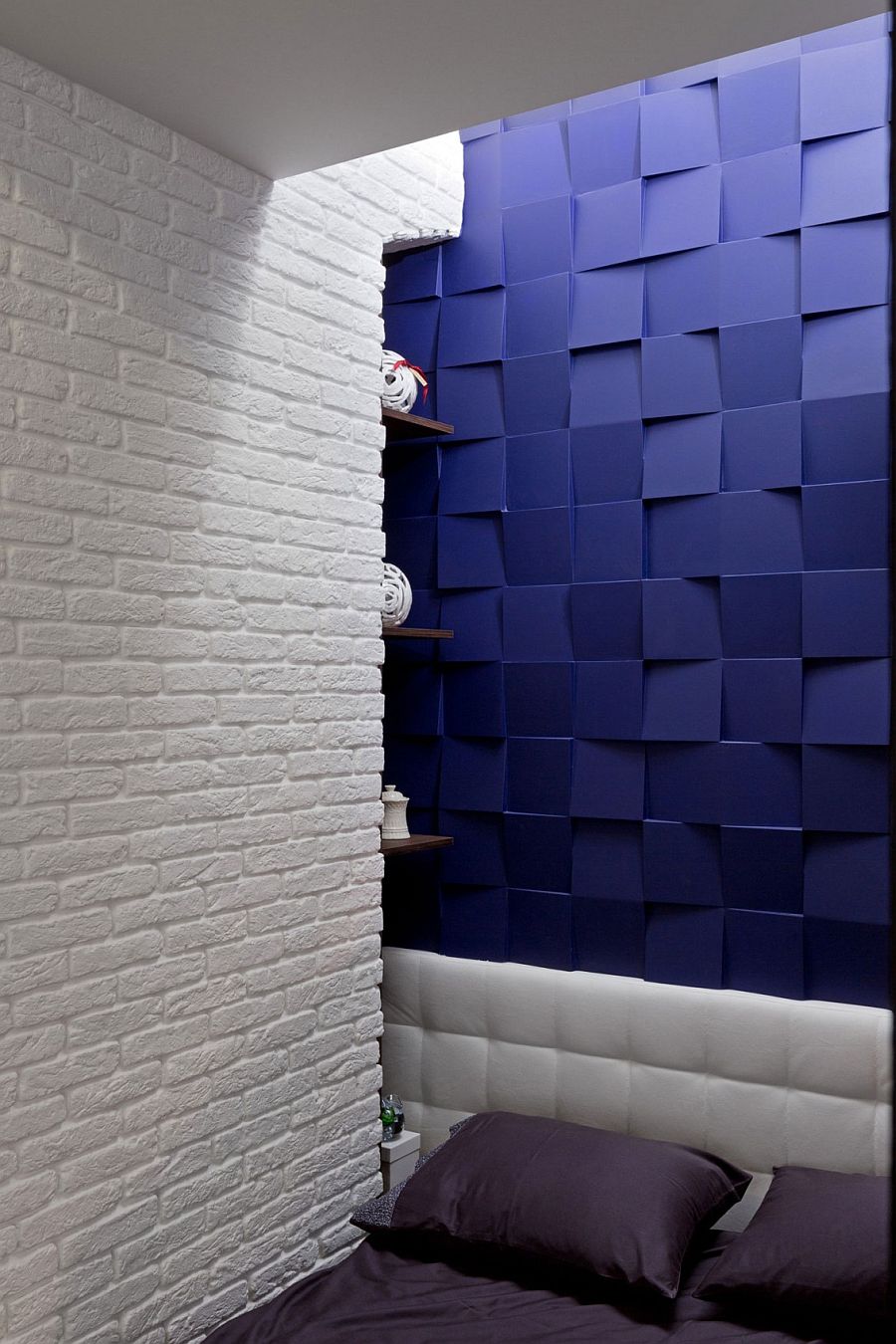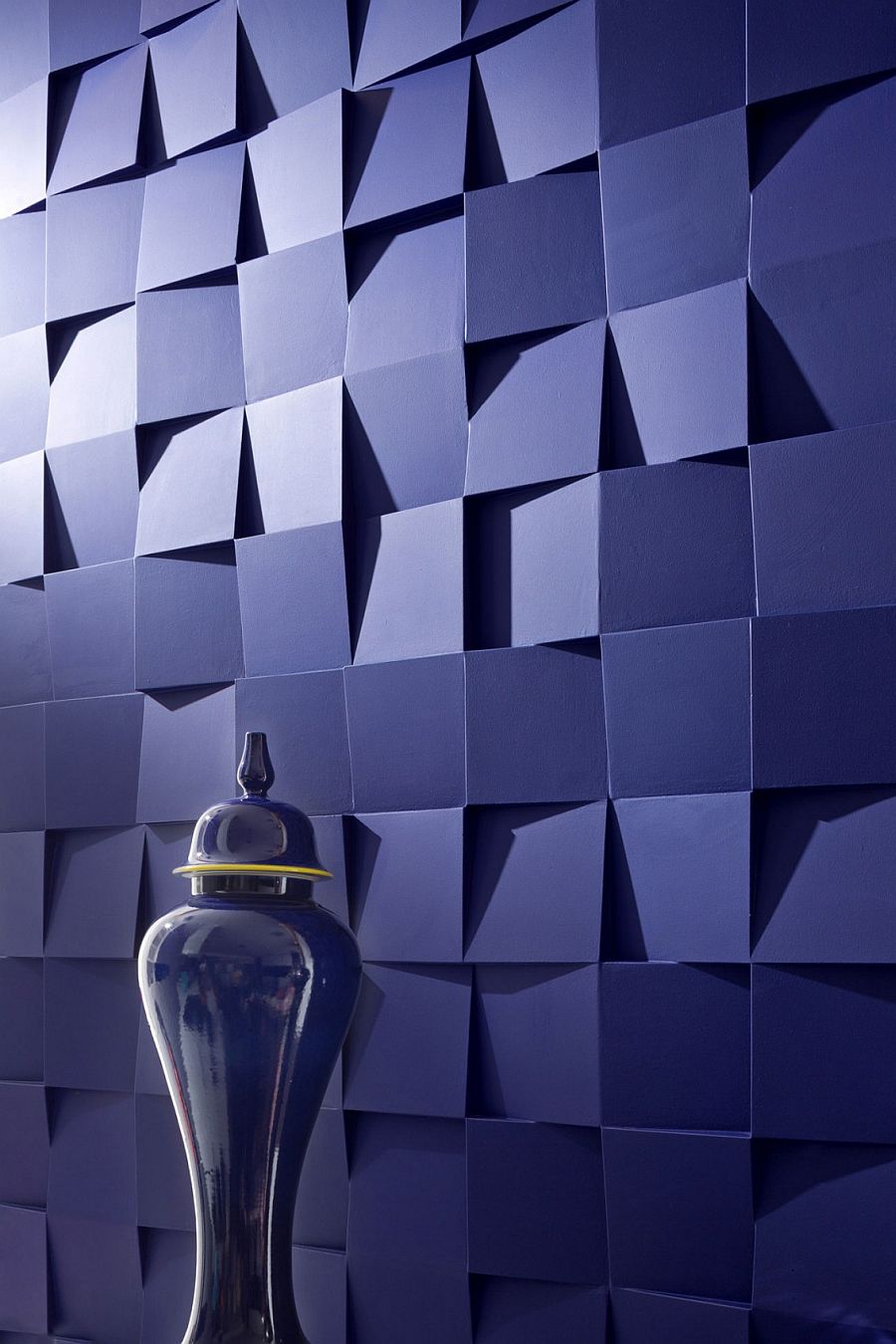 Liked the story? Share it with friends.