The examples of modular shelving systems in this article are carefully chosen with a focus on their utility, aesthetic, and universality. Individuals purchasing any of these shelving options are likely to have made a conscientious and considered decision, assessing the possibilities for placement and their necessity. The shelving systems featured below are designed with intelligent users in mind. Such people typically value good design and think about its quality, usefulness, longevity, clarity and detail.
The best modular shelving systems will encourage individual expression and personal style. An investment in both design and practicality, they are something that we choose to live with (design is arguably always a choice). Famed industrial designer Dieter Rams once remarked: "I am convinced that a well-thought-out design is decisive to the quality of a product. A poorly-designed product is not only uglier than a well-designed one but it is of less value and use. Worst of all it might be intrusive." This quote, from a speech on 'Design by Vitsœ' presented by Rams in New York, 1976, remains pertinent today.
The following modular shelving designs are well-thought-out, attractive, and useful.
The Montana System Of Modular Shelving
With infinite combinations and practical applications, the Montana System is a late 20th-century classic. Peter J. Lassen established Danish company Montana Møbler A/S in 1982 and designed its extremely efficient shelving system. Comprised of 36 basic modules in four depths, the system includes shelves, doors, drawers, trays, and lighting.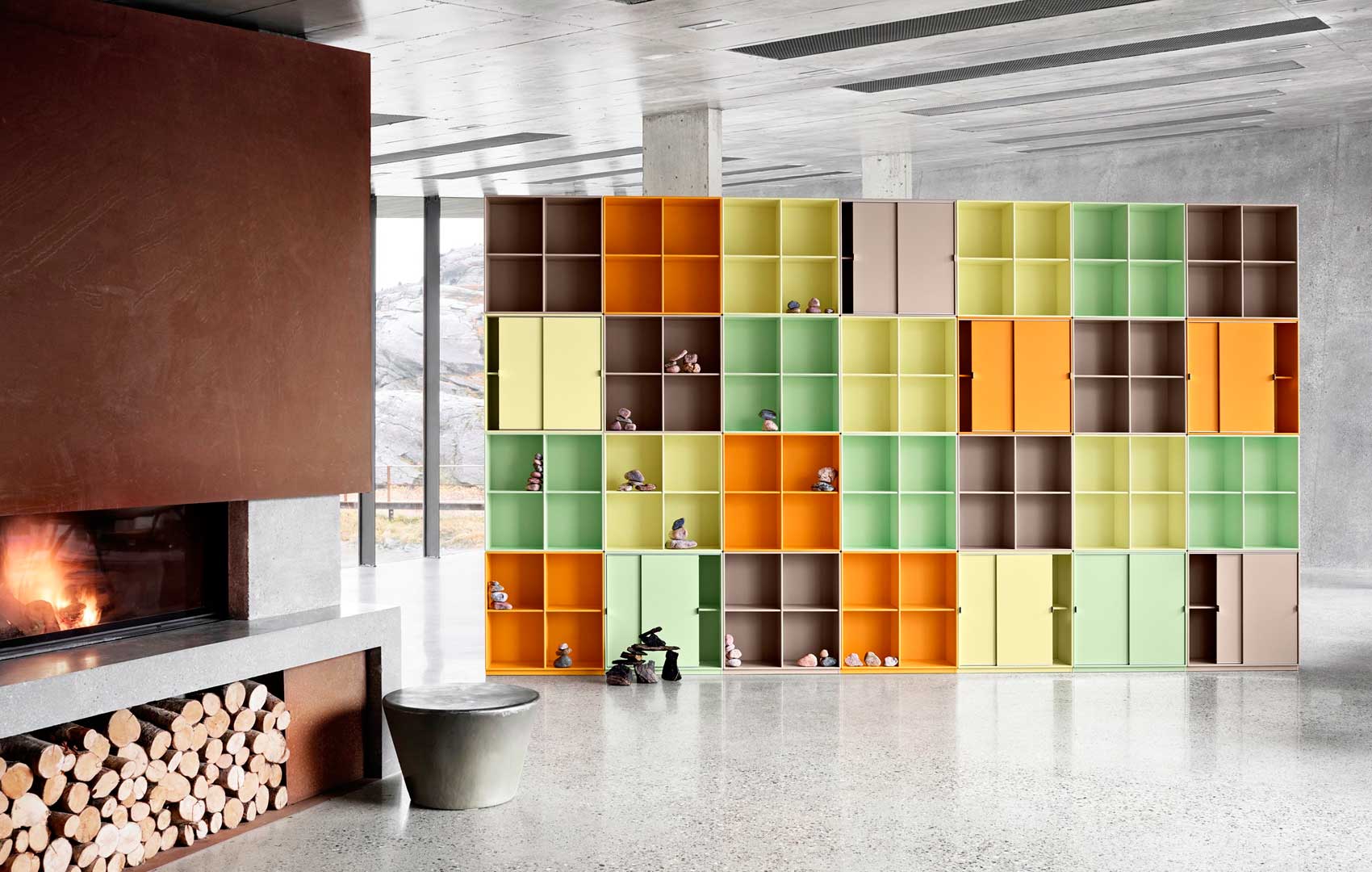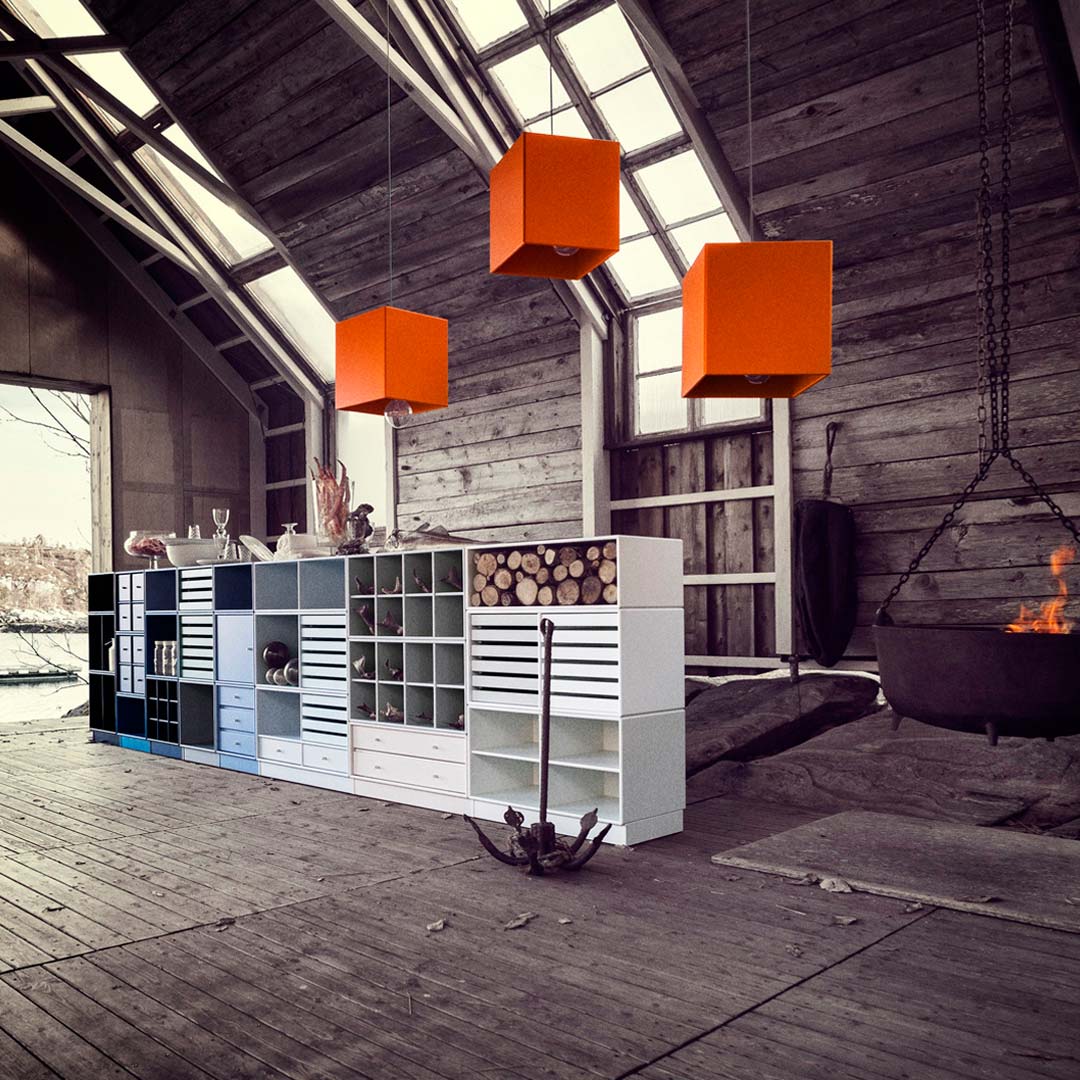 Images © Montana Møbler A/S.
OTZ Modular Shelving
OTZ is from Facmodo Design, a family business born in Lebanon in 2013. The studio designs and develops furniture that is functional, simple, sustainable and modular. OTZ is a flexible system made with cut and bent powder-coated, hot-rolled metal sheeting.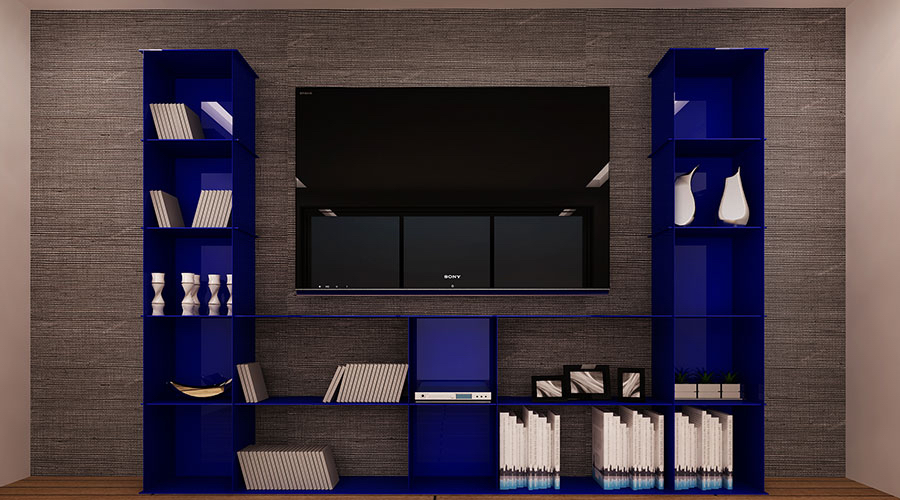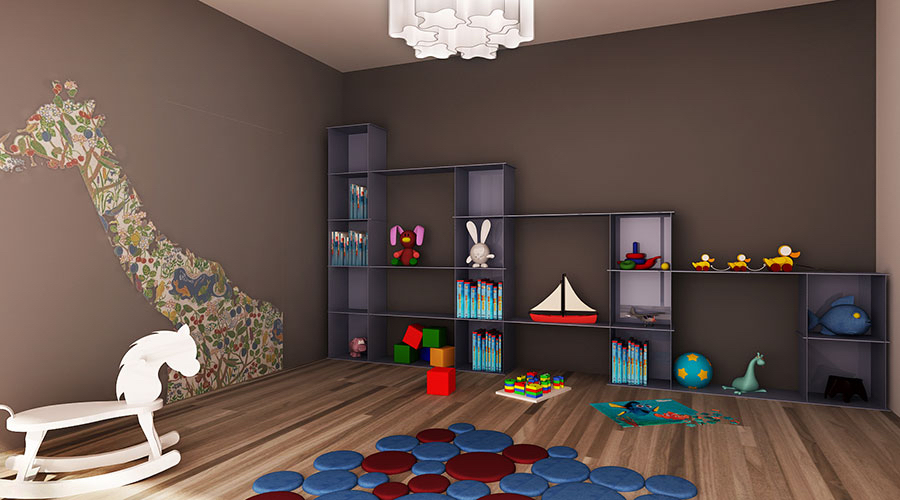 Images © Facmodo Design.
Dixon Modular Shelving Storage Unit
Handmade, elegant and solid, the Dixon Modular Storage Unit from Dare Studio is a beautiful example of well-made British design.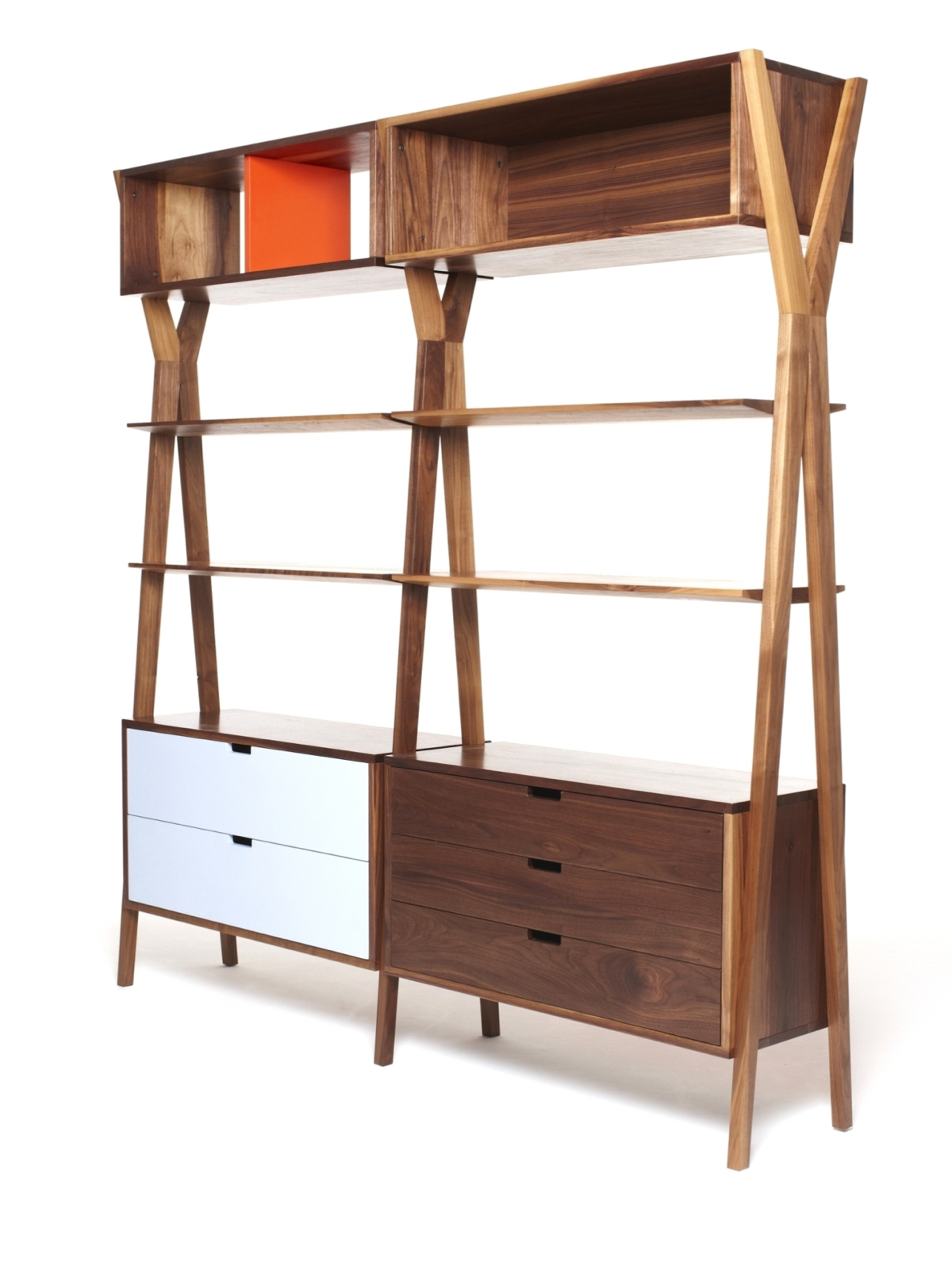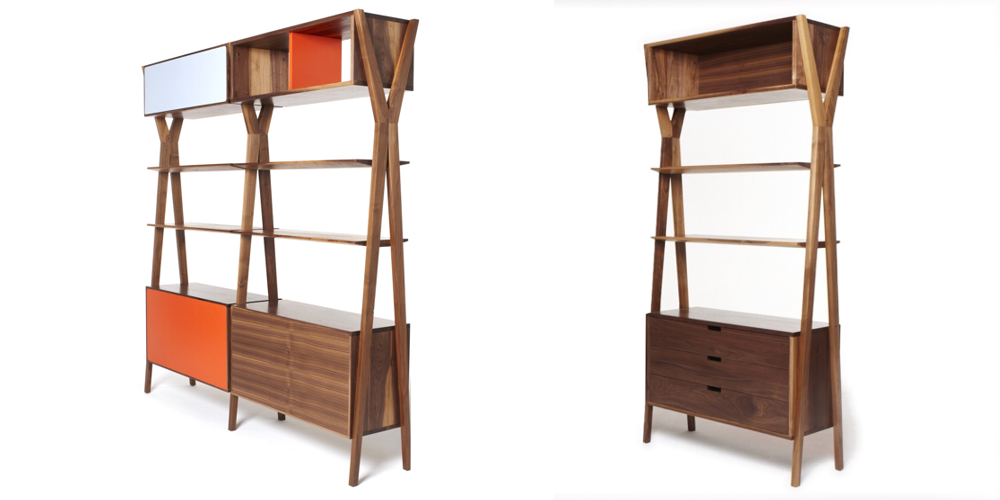 Images © Dare Studio.
Stak Trolley
Designed by Patrick Frey for Richard Lampert, the sleek, modest and rather demure Stak Trolley system is suited to home and office environments. German-Based Richard Lampert follows the motto: 'as little as possible, as much as necessary'. (Source: twentytwentyone)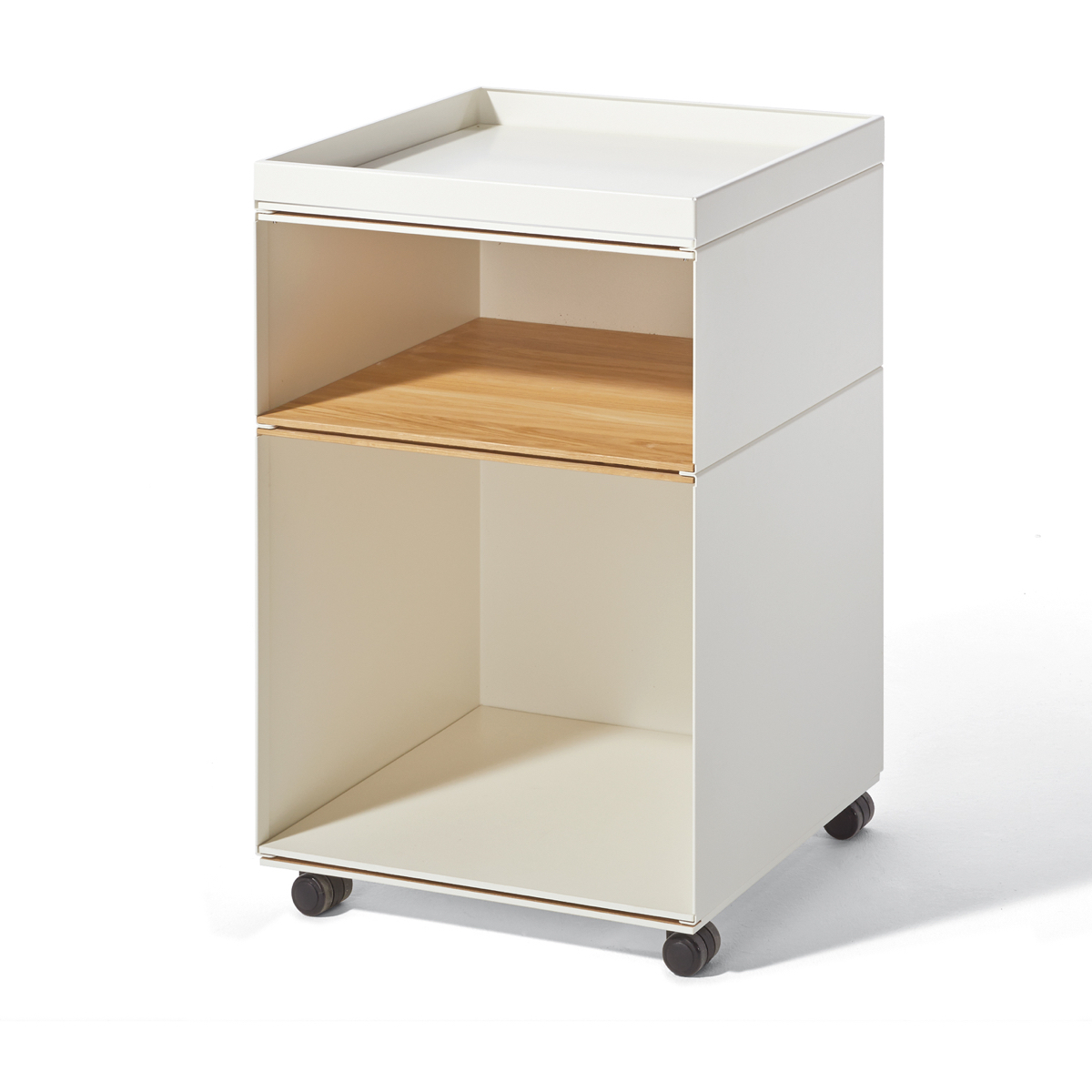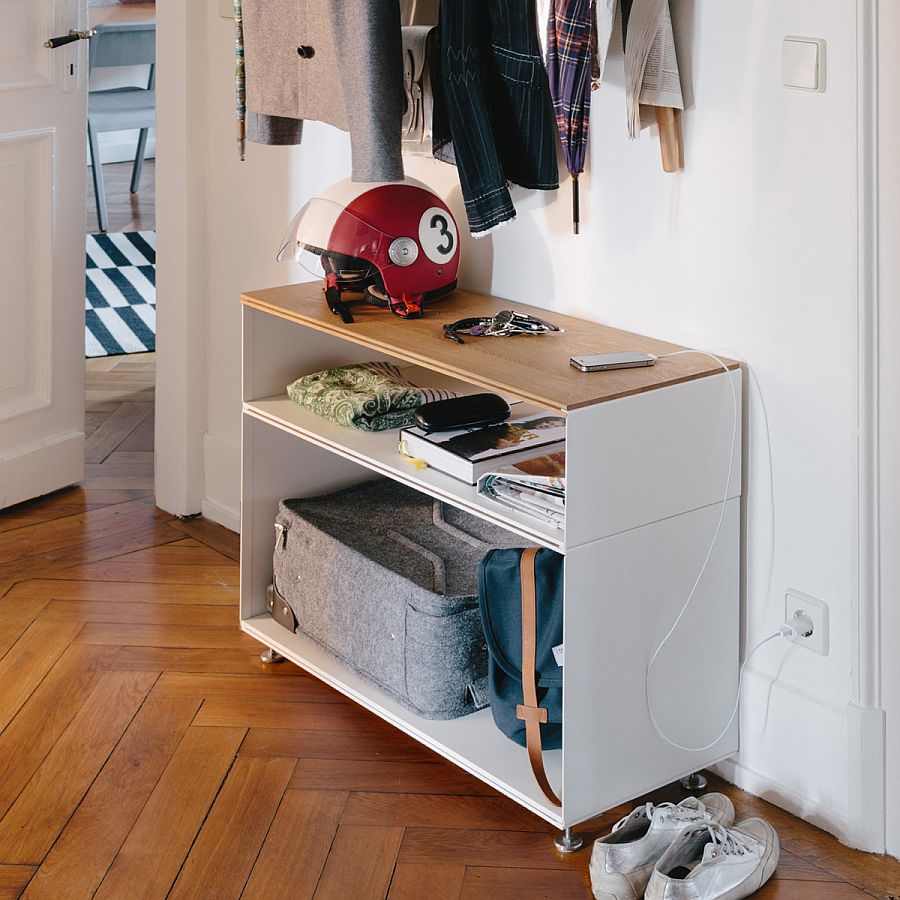 Images © Stylepark AG.
Componibili Modular Storage Unit
The Componibili Storage Unit was designed in 1968 by Anna Castelli Ferrieri for Kartell. A design classic, it is on show at New York's MoMA and the Centre Pompidou in Paris. Functional, adaptable and smart, this hard-wearing and versatile unit has many uses around the home. Componibili units are stackable, available in round and square versions, varied sizes and several colors.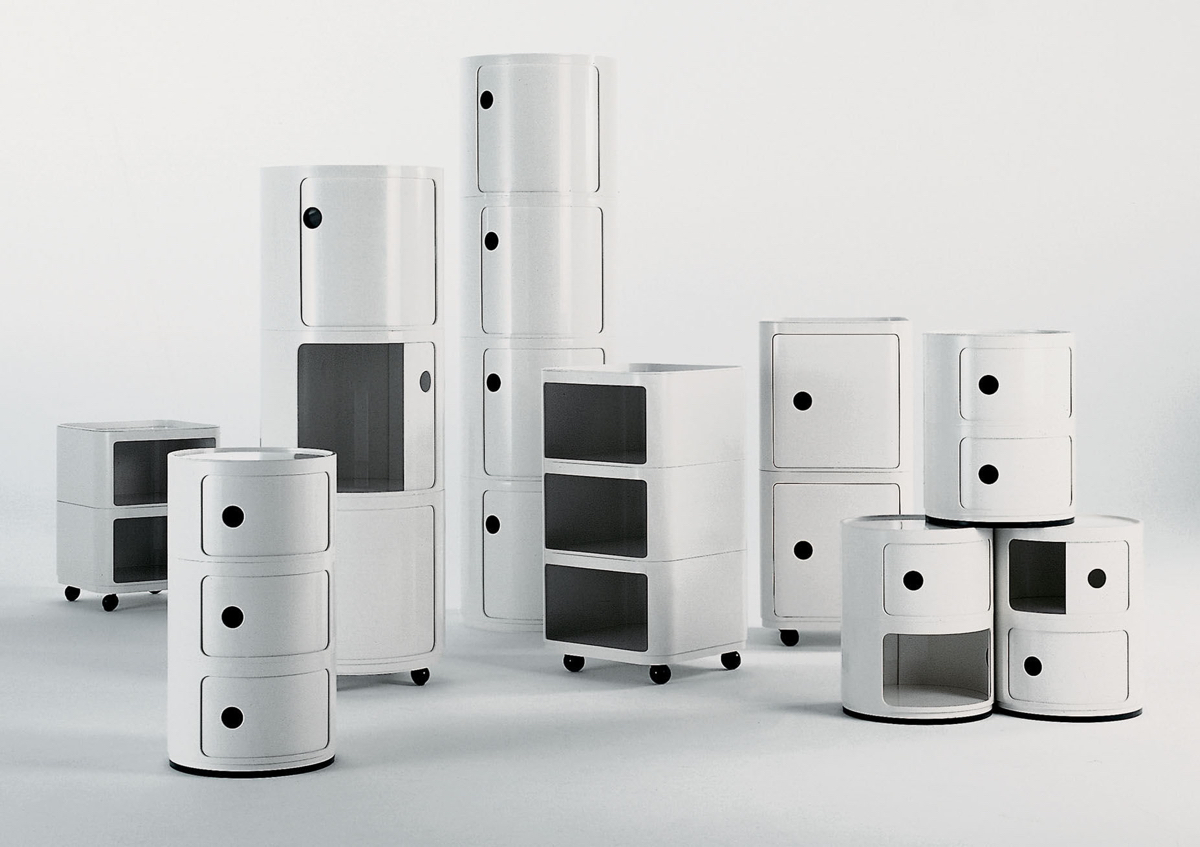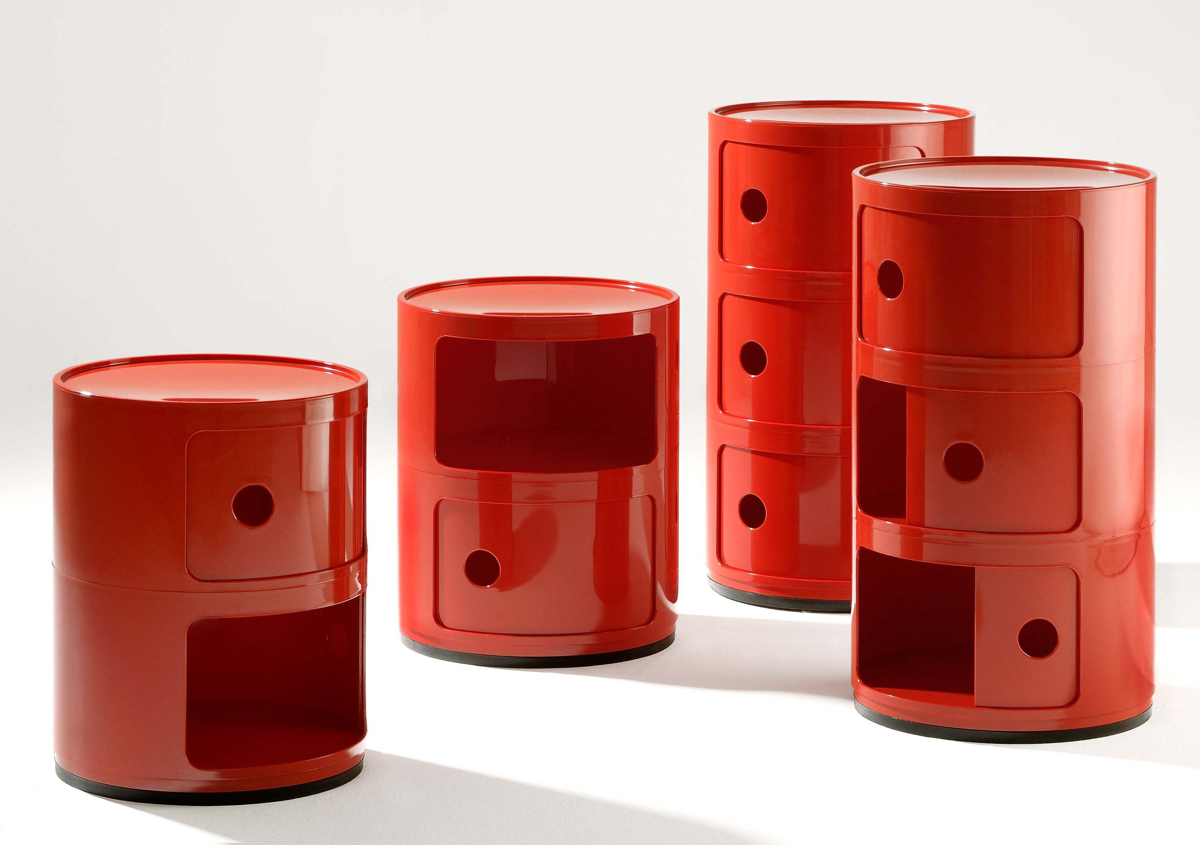 Images via Made In Design.
606 Universal Modular Shelving System
Affable and loyal, Vitsœ has a long-term commitment to enabling more people to live better, with less, that lasts longer. It is a modest way of thinking that values the consumer as an individual. The classic and iconic 606 Universal Shelving System was designed by Dieter Rams in 1960 and has been made by Vitsœ ever since. With its clean industrial aesthetic, flexibility and versatility, the 606 is a lifetime companion.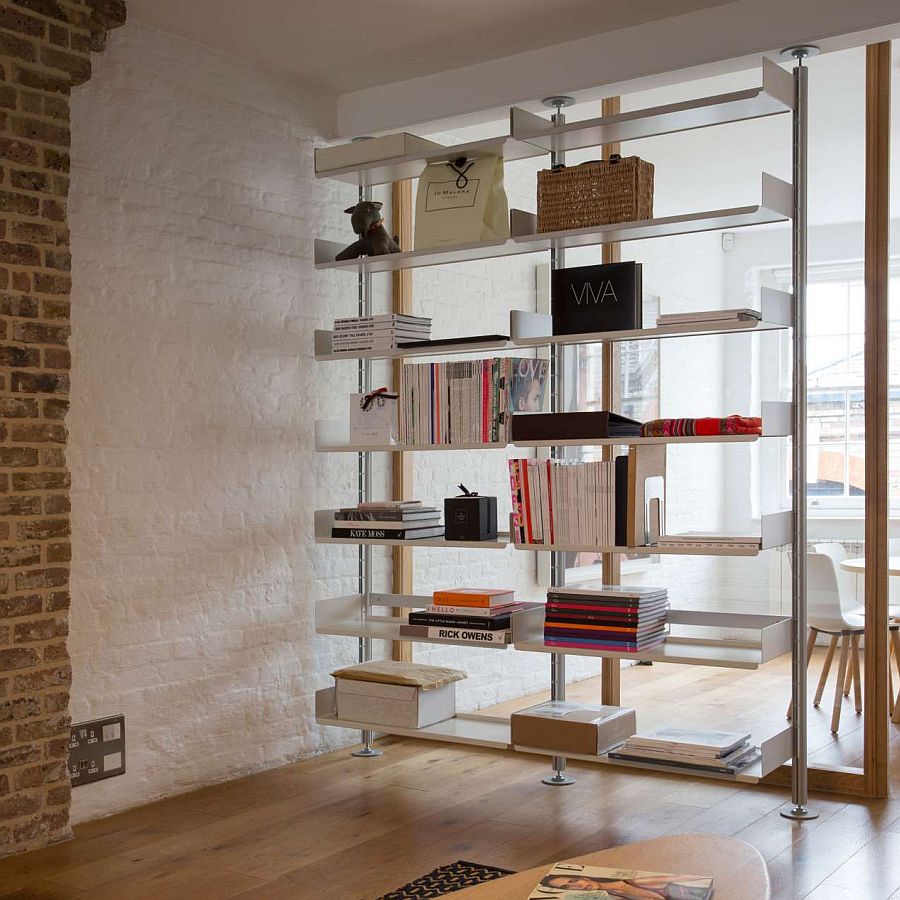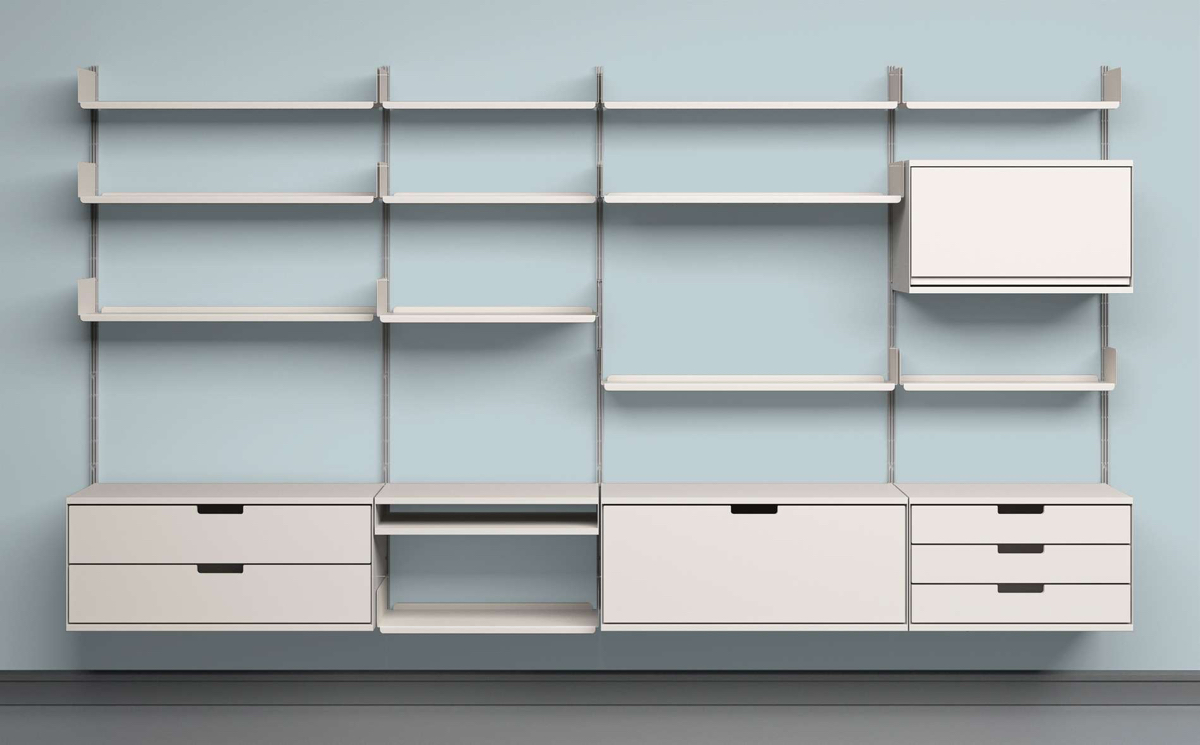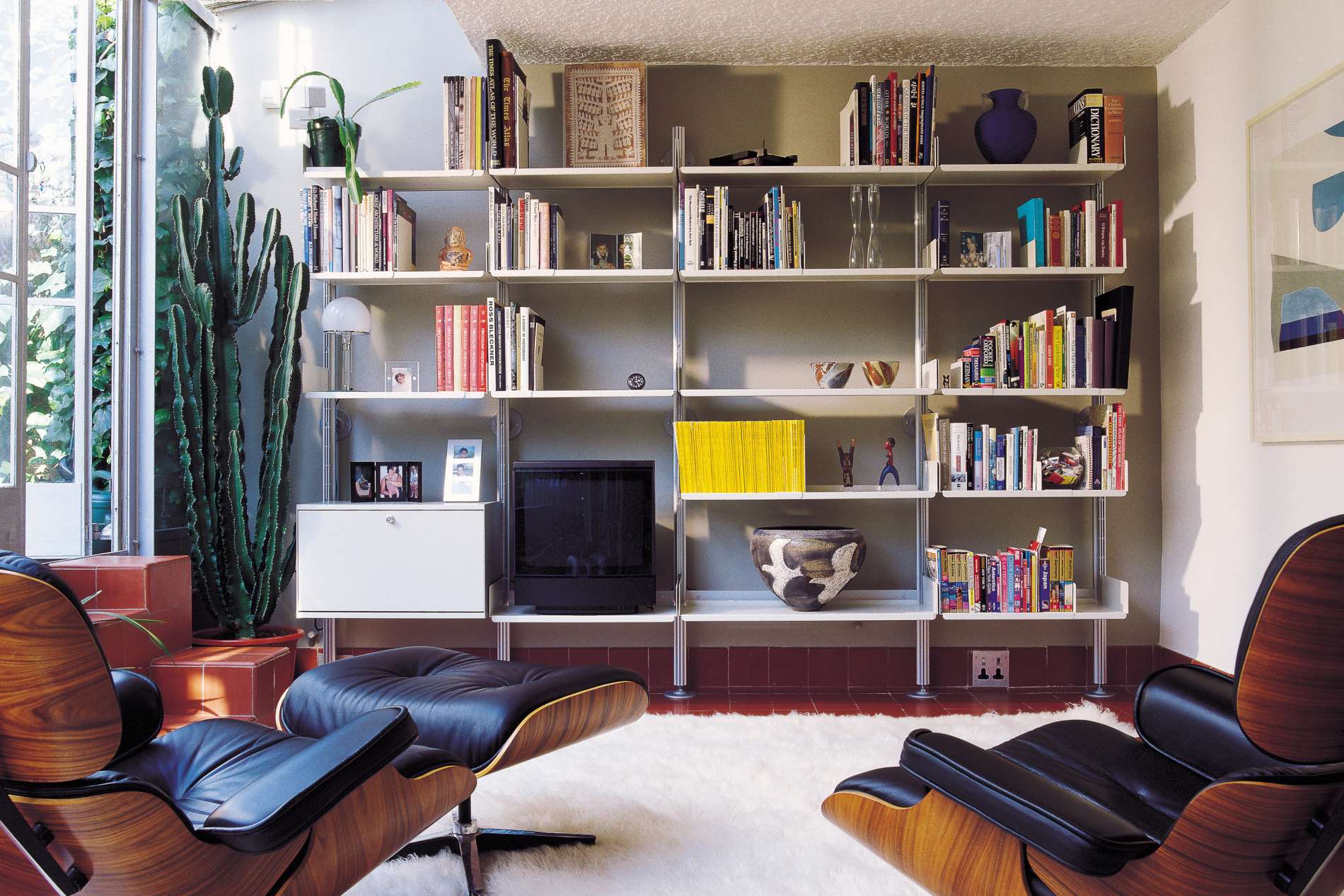 Images © 2015 Vitsœ.
Royal System®
The Royal System®, designed by Poul Cadovius in 1948, is handsome, simple, and practical. Much admired in the 1950s and 60s, dk3 acquired the rights to revive and reintroduce this Danish classic, doing so in 2010. The Royal System®, one of the first wall-mounted furniture systems, is available in materials such as walnut, oak, and compact laminate with steel.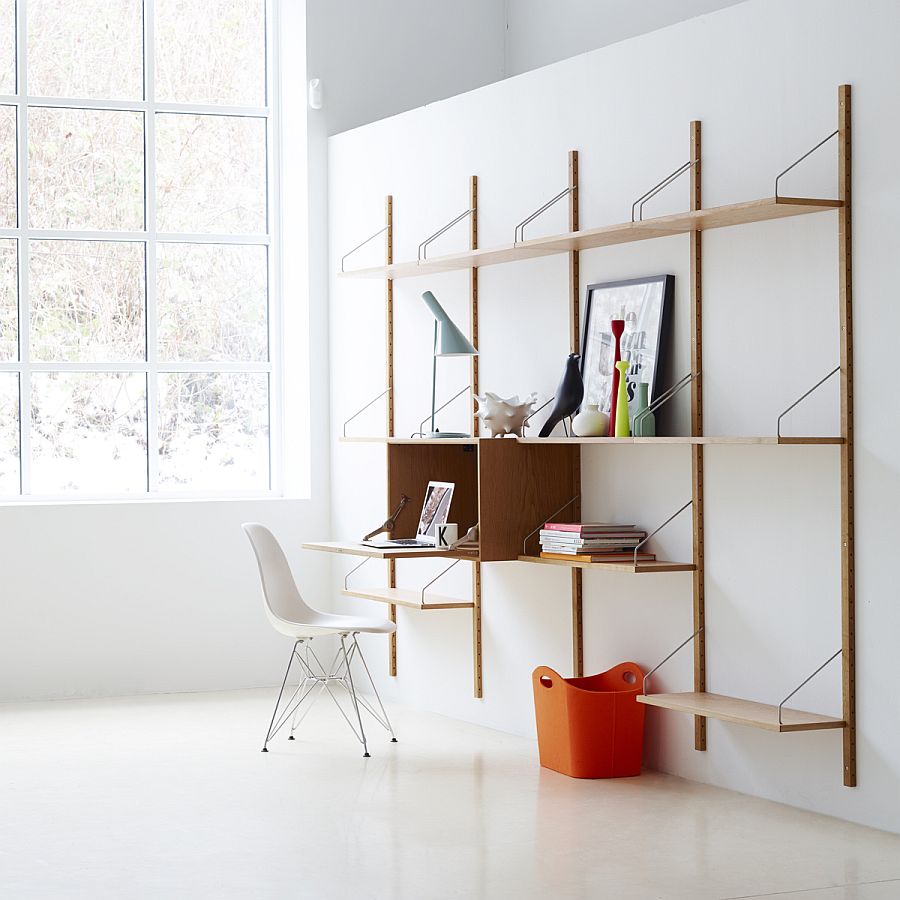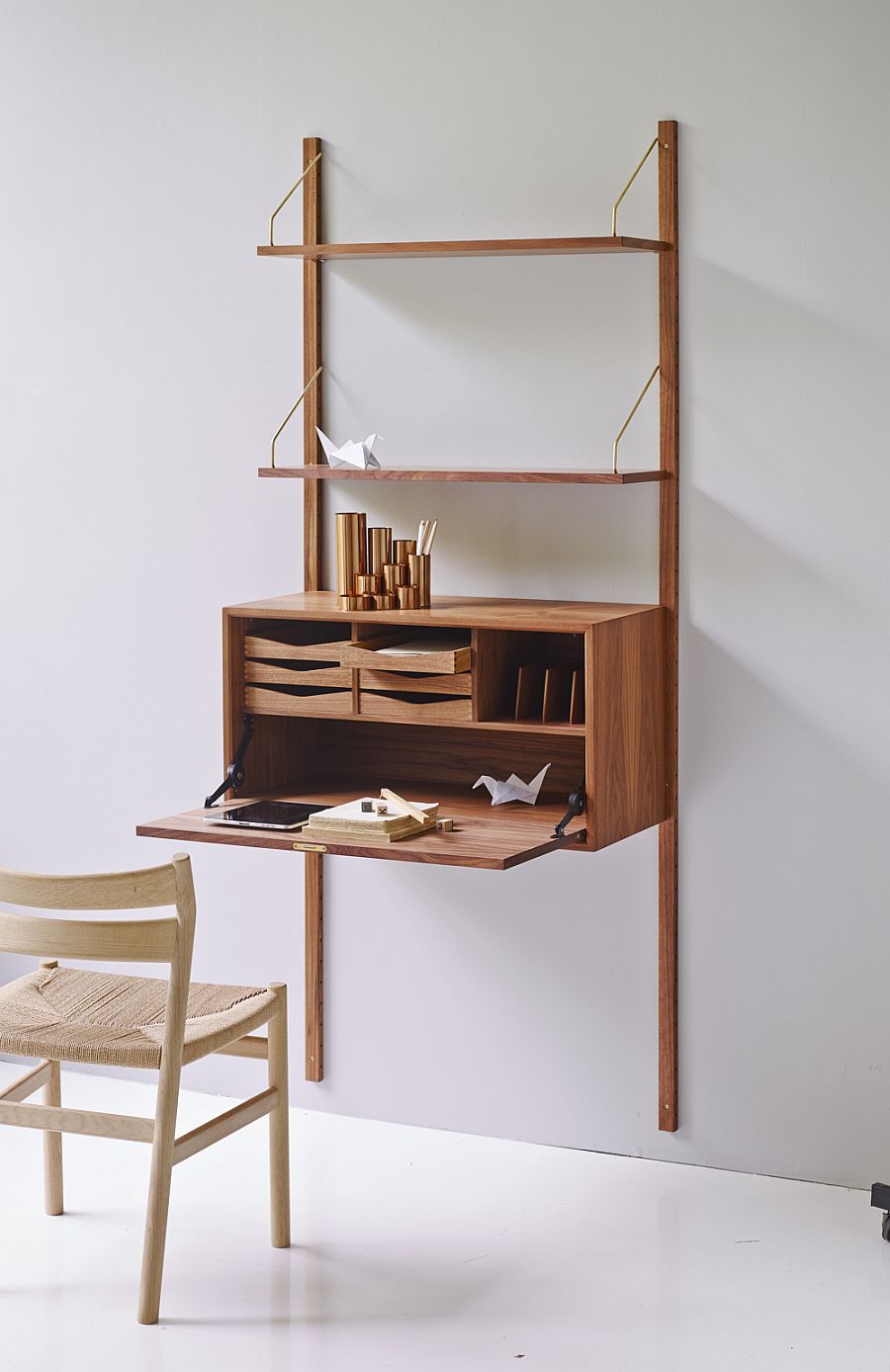 Images © by dk3.dk.
String®
The String® shelf system was designed in 1949 by the swedish architect and designer Nils Strinning. Easy to assemble and reposition, this well-formed system, with its ingenious design, is stable and functional. String® is available in several formats: the classic system, plex (launched in 1953), pocket (2005) and works (2014).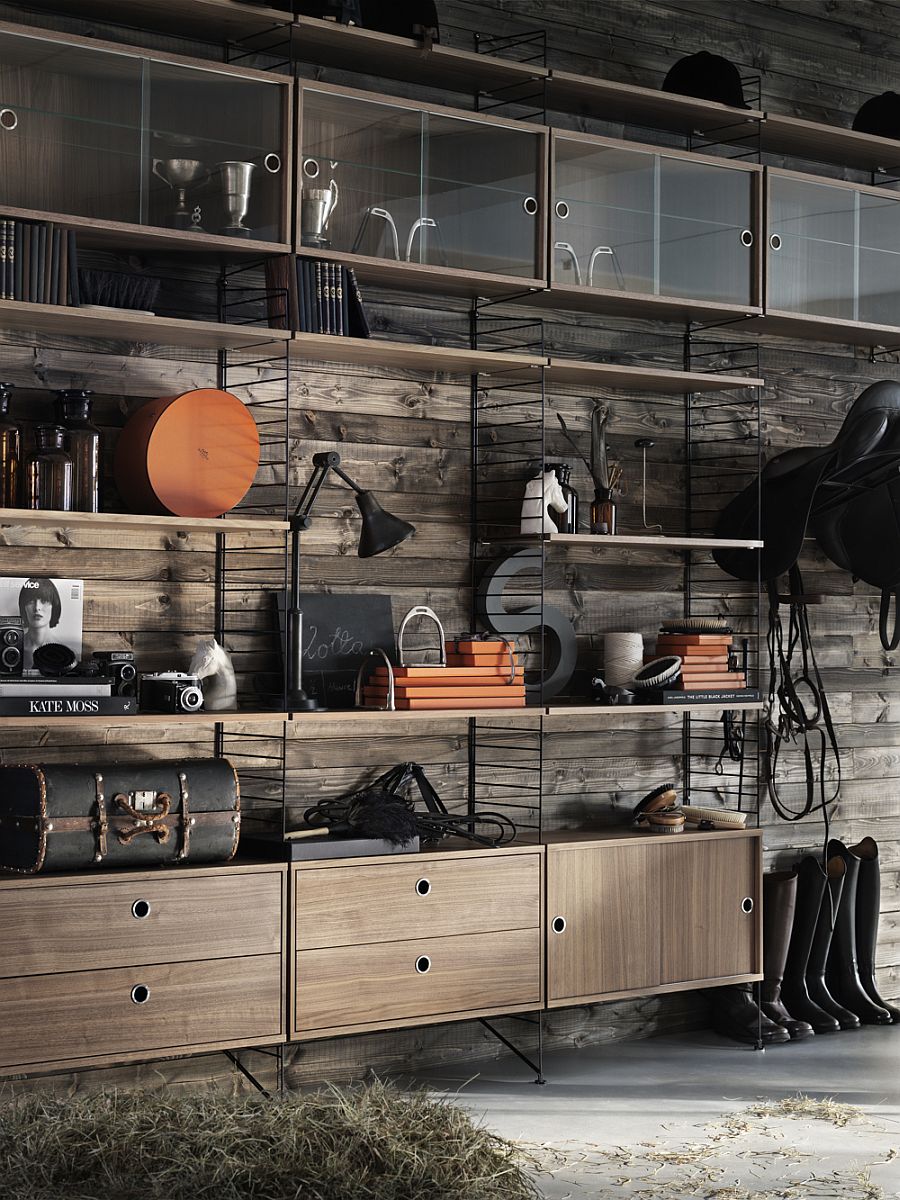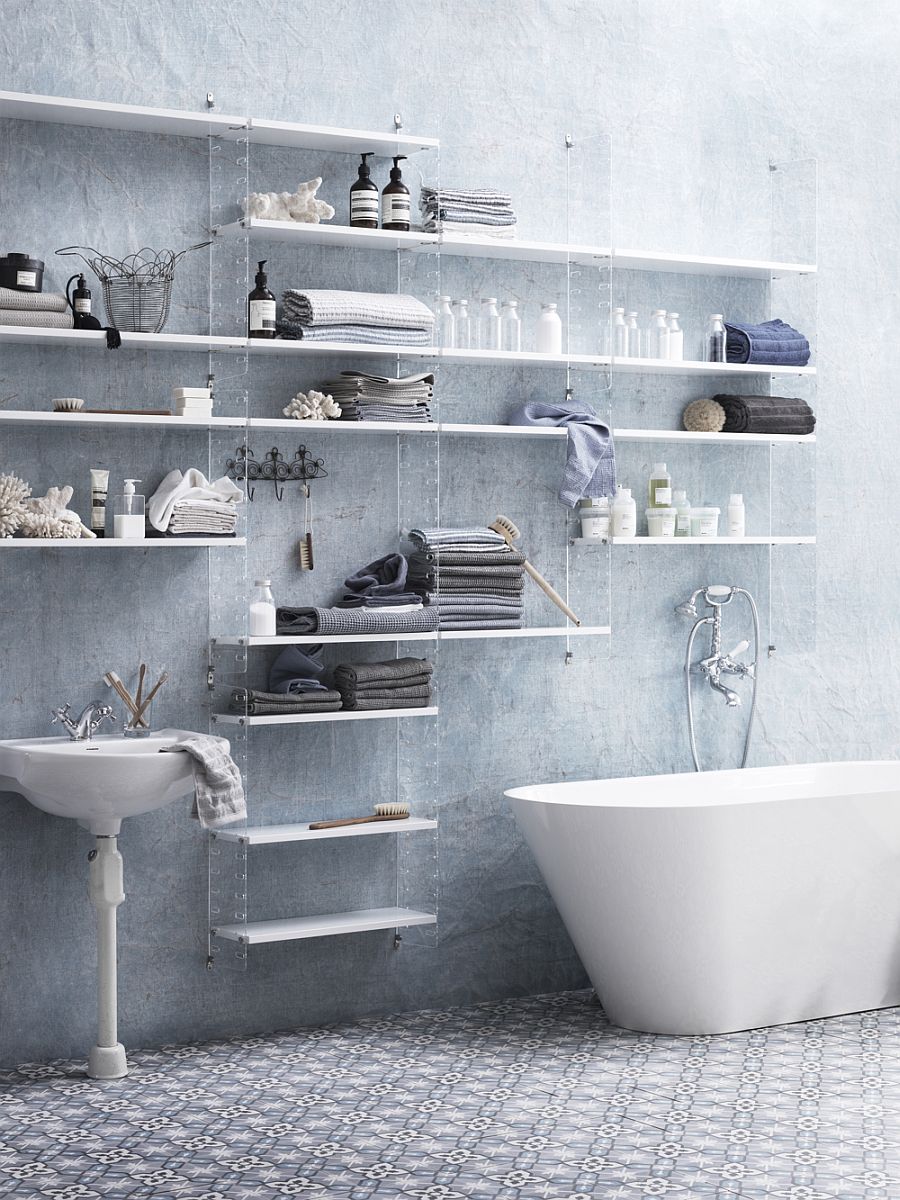 Images © String Furniture AB.
SH05 Arie Shelving System
The SH05 Arie shelf was designed by Arik Levy in 2008 for E15. The clever design enables a multitude of seamless combinations, made possible without any obvious visual repetition. Arie functions well as a bookcase, room divider, sideboard or storage unit.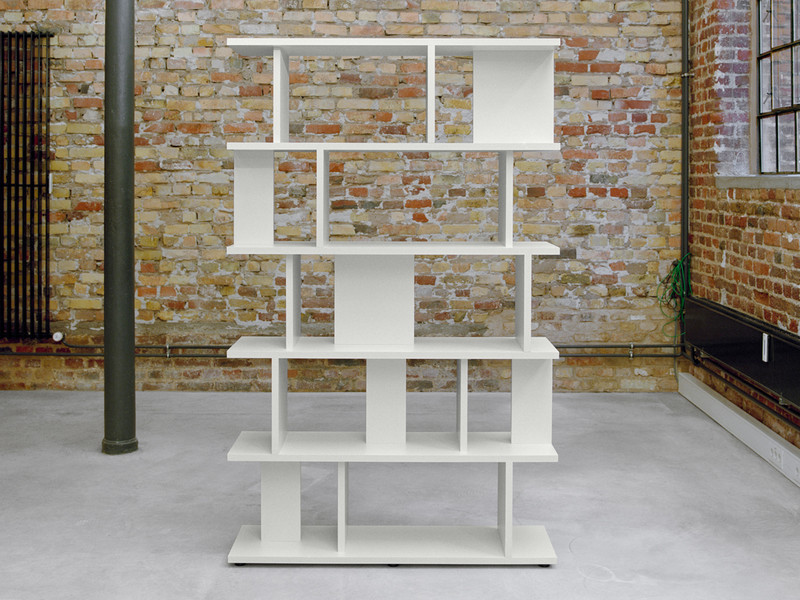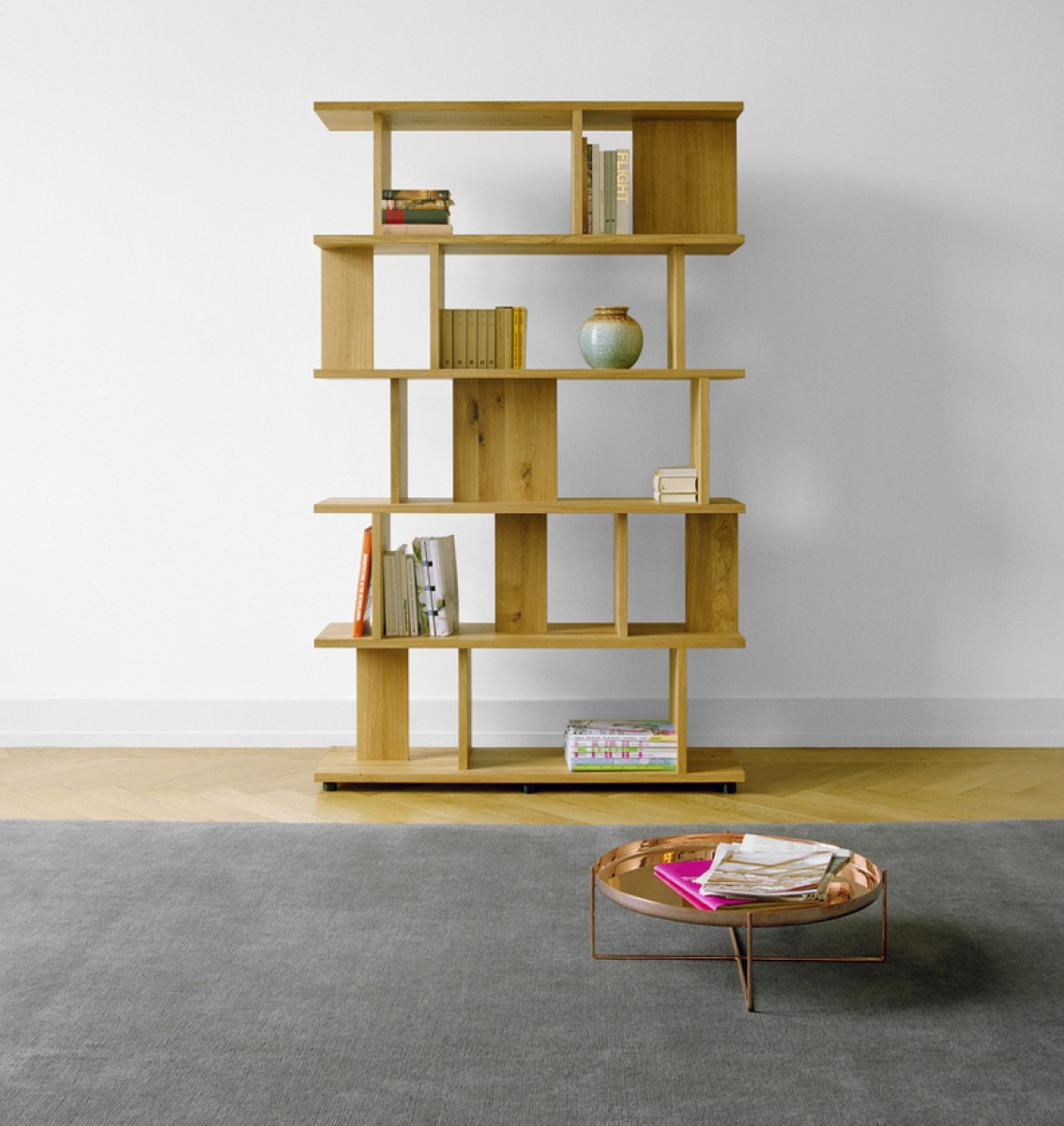 Images via Nest.co.uk & einrichten-design.de respectively.
Stacked
The Stacked system was designed by Julien De Smedt for Muuto. Held together using small clips, Stacked comprises modular units of varied sizes that are arranged to create many different storage solutions and set-ups.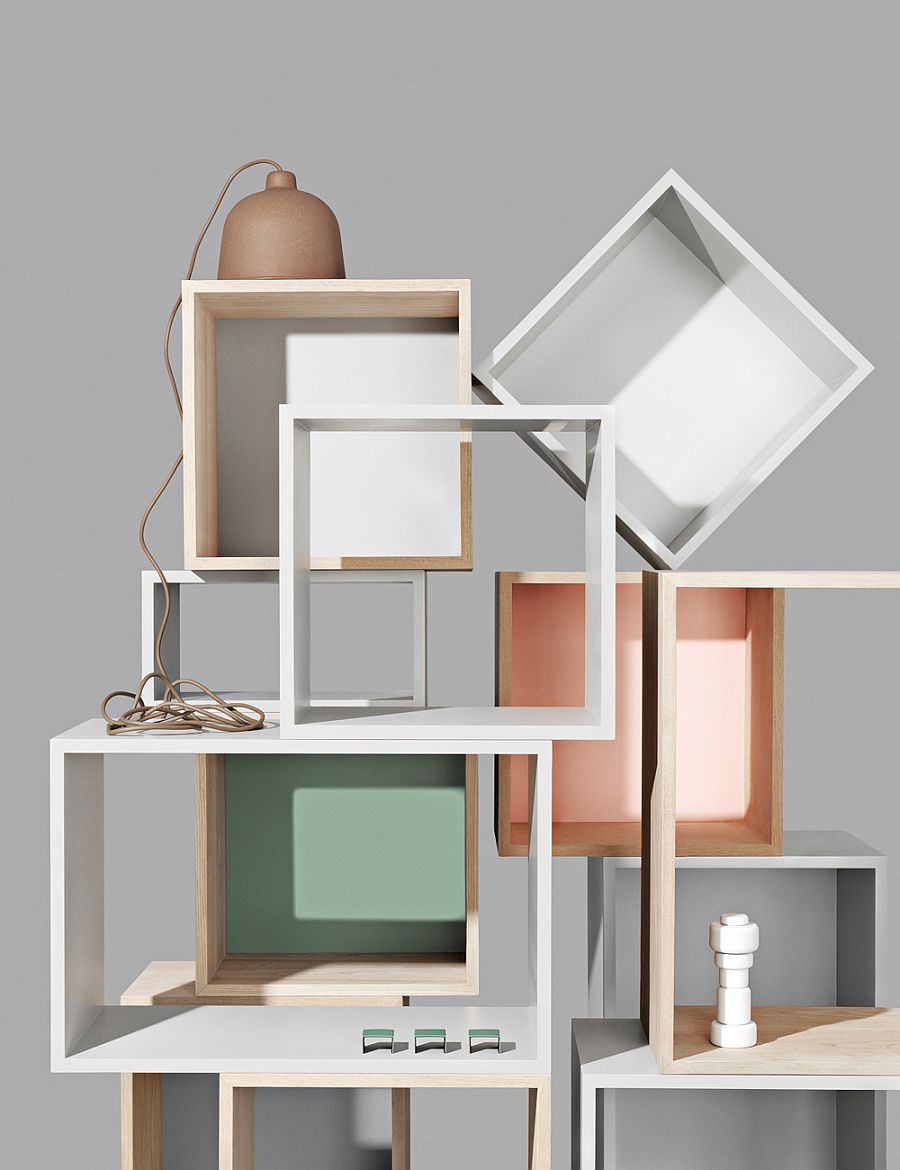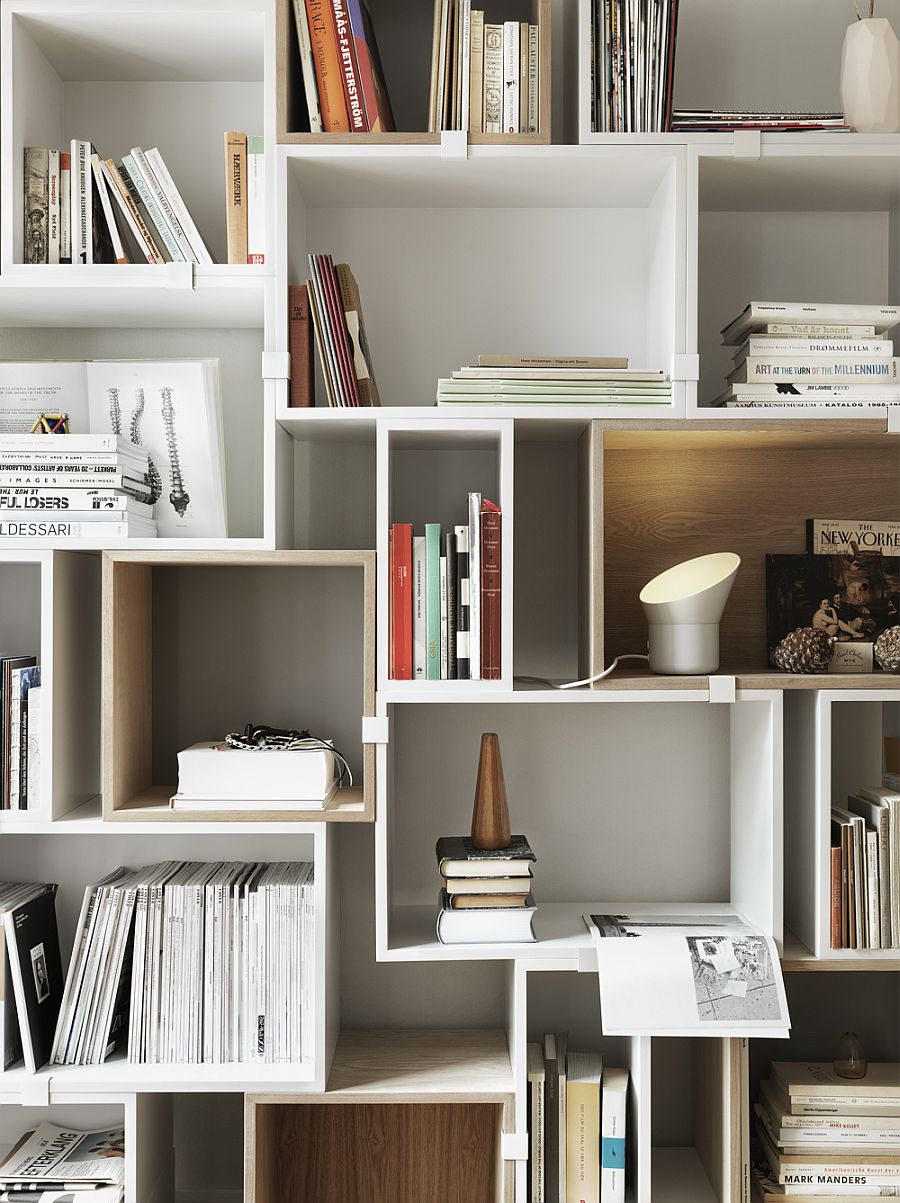 Images © Muuto.
835 Infinito
The 835 Infinito modular bookcase was designed by Franco Albini for Cassina. Comprised of vertical elements, containers with doors or flaps and shelves in two depths, Infinito is an expression of possibilities that are designed to bring order to a space.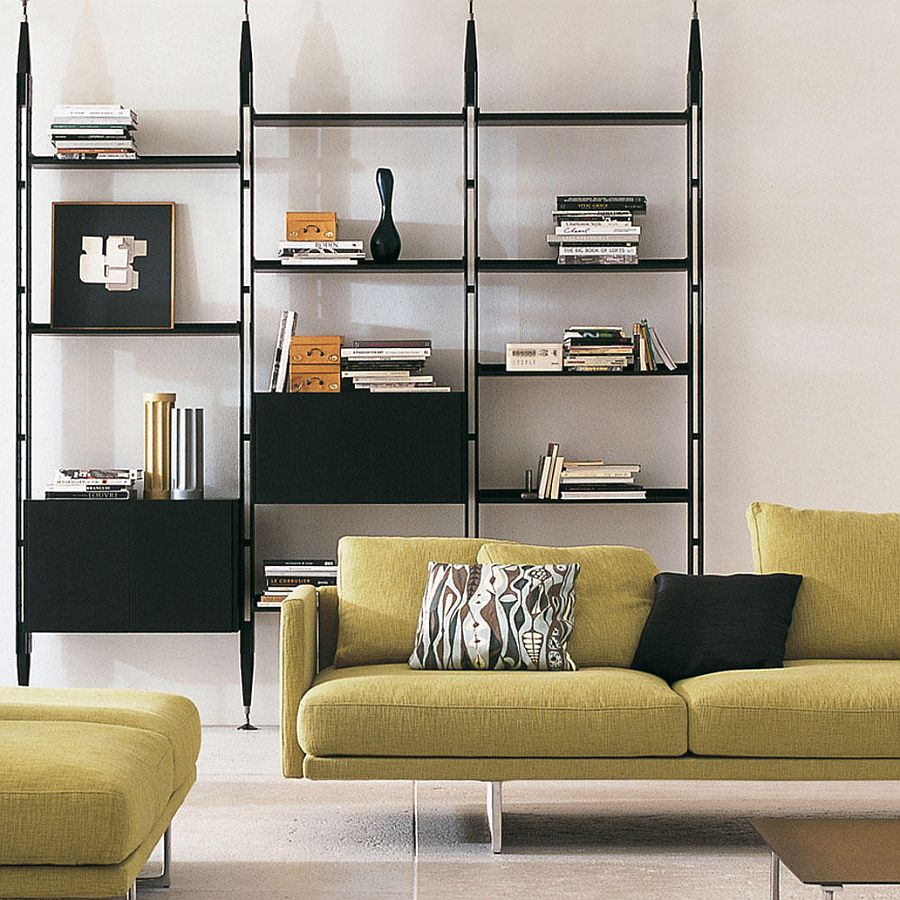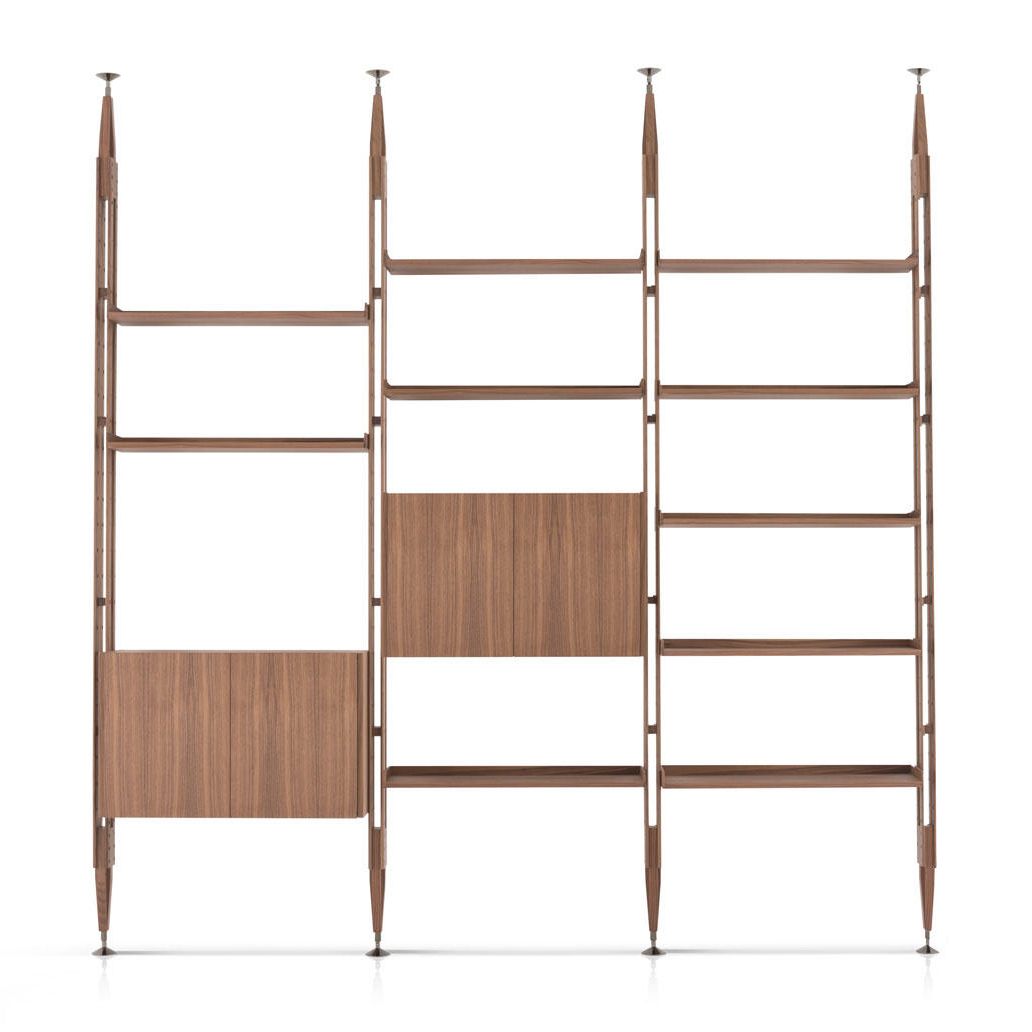 Images © Cassina.
Randomito
Randomito from MDF Italia is a single unit hanging modular bookcase system (available in white, orange, sand and green) that can also be turned upside down. Combining units provides a larger configuration with a striking visual impact.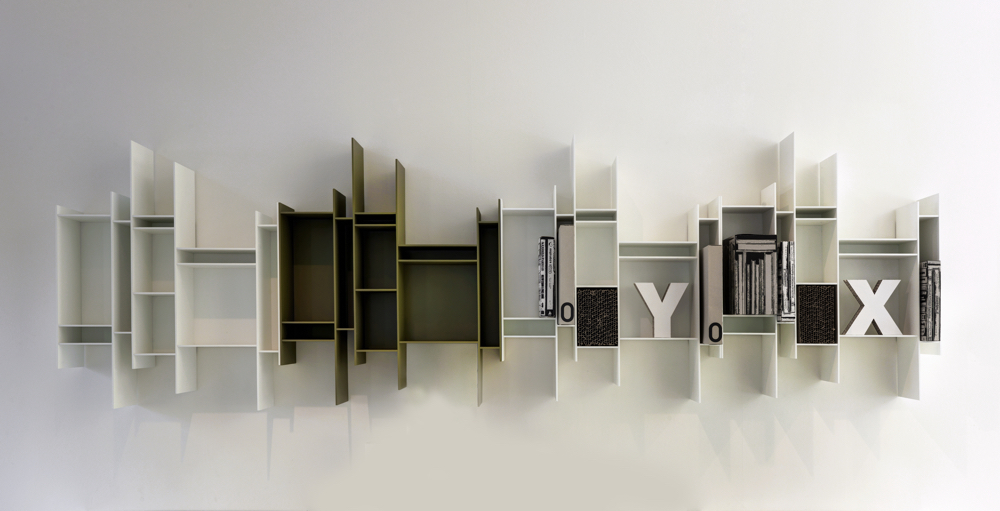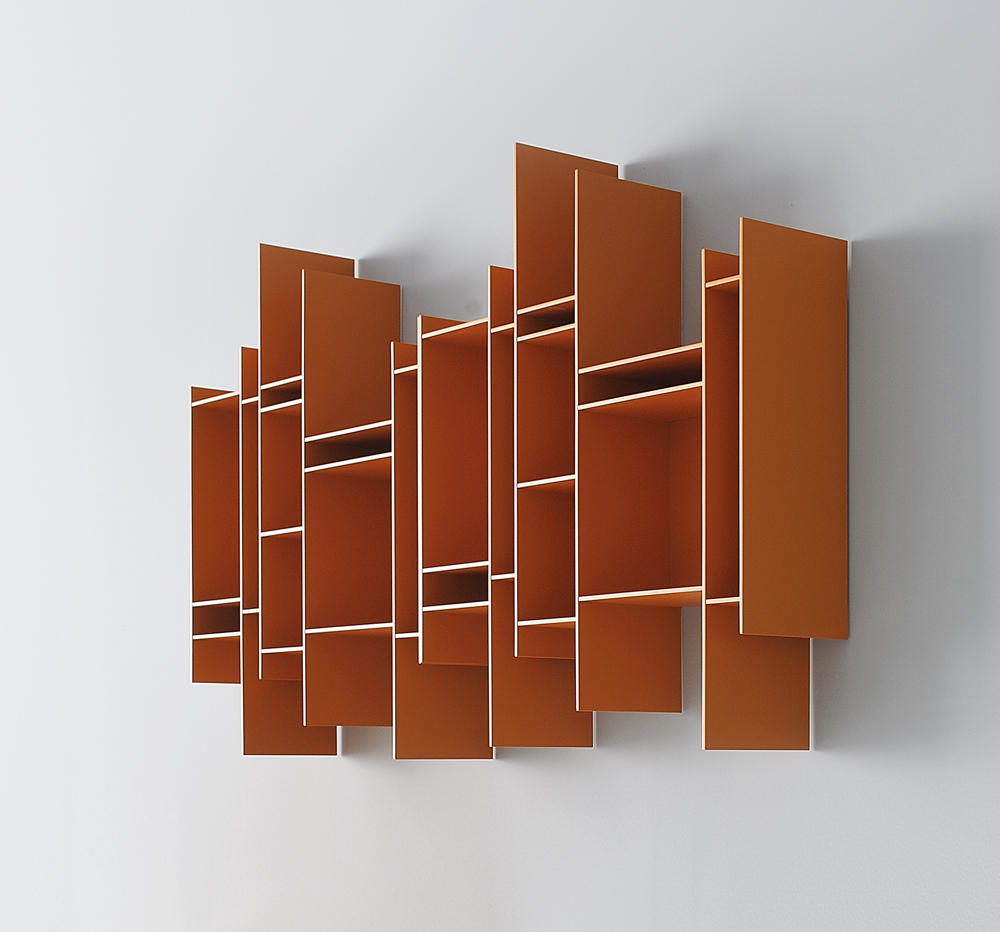 Images © 2015 MDF Italia.