Wall hangings, especially those involving macrame, were a '70s crafting craze. Officially "back", but in a more minimalist, modern way, wall hangings are perfect for a range of interiors, from the retro to the Bohemian. In fact, an increasing number of design lovers who enjoy eclectic style are incorporating them into their spaces. Today we round up 10 of our favorites, from budget-friendly finds to pieces that are well worth the investment!…
Wall Hangings from Urban Outfitters
When it comes to retailers who offer wall hangings, Urban Outfitters has led the way. In fact, the brand often collaborates with artists to produce a wide selection of pieces that range from the metal to the macrame. The prices also vary, from wall hangings in the $20-$40 range to those priced well beyond $100. The bottom line: wall hangings are for everyone, and no brand has shouted that message from the rooftops quite like Urban Outfitters… [below: creations from Himo Art]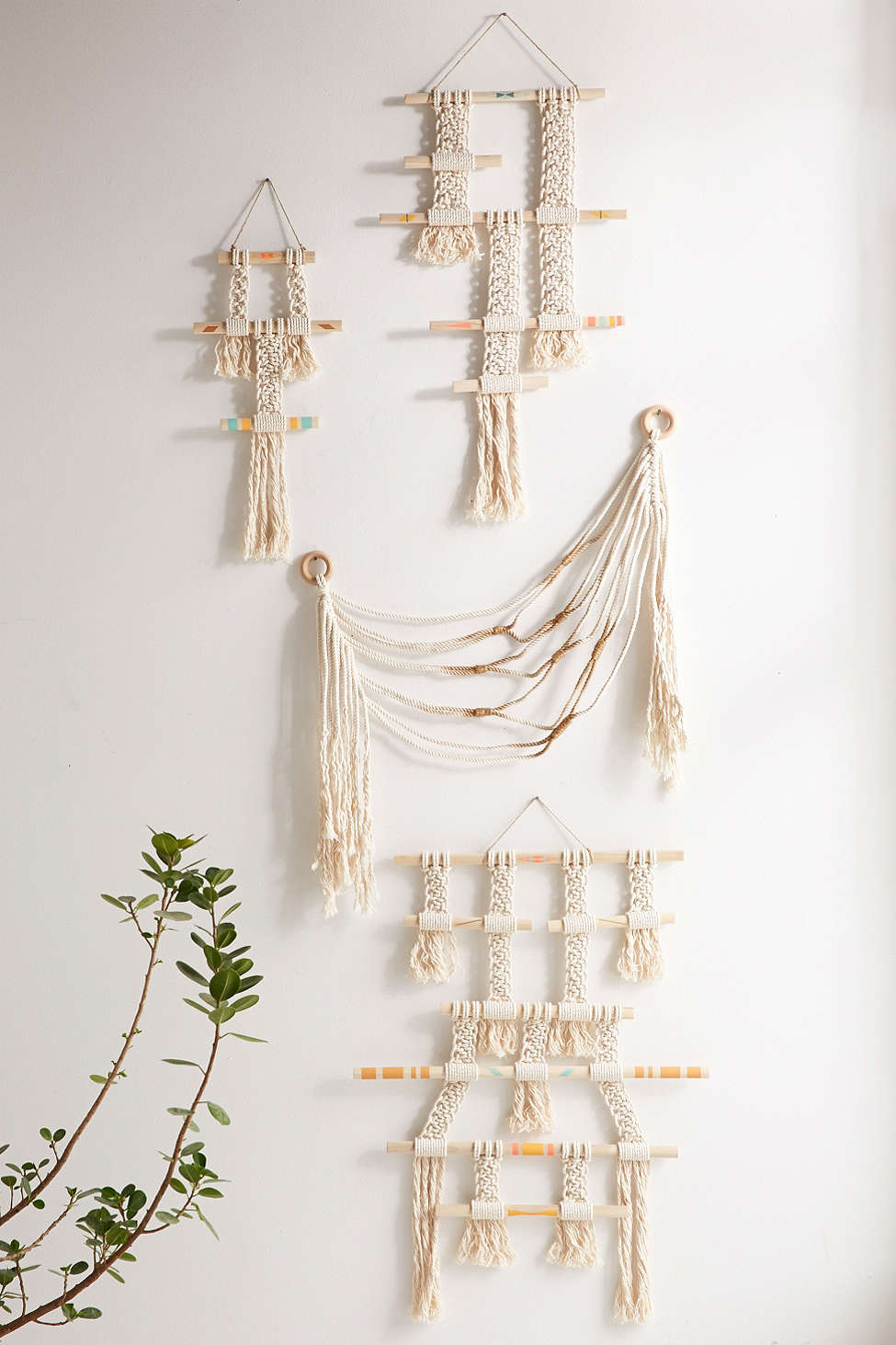 Delightfully simple in its geo form, this Fringe Wall Hanging adds a modern Boho touch, thanks to chainmail fringe and a metal ring: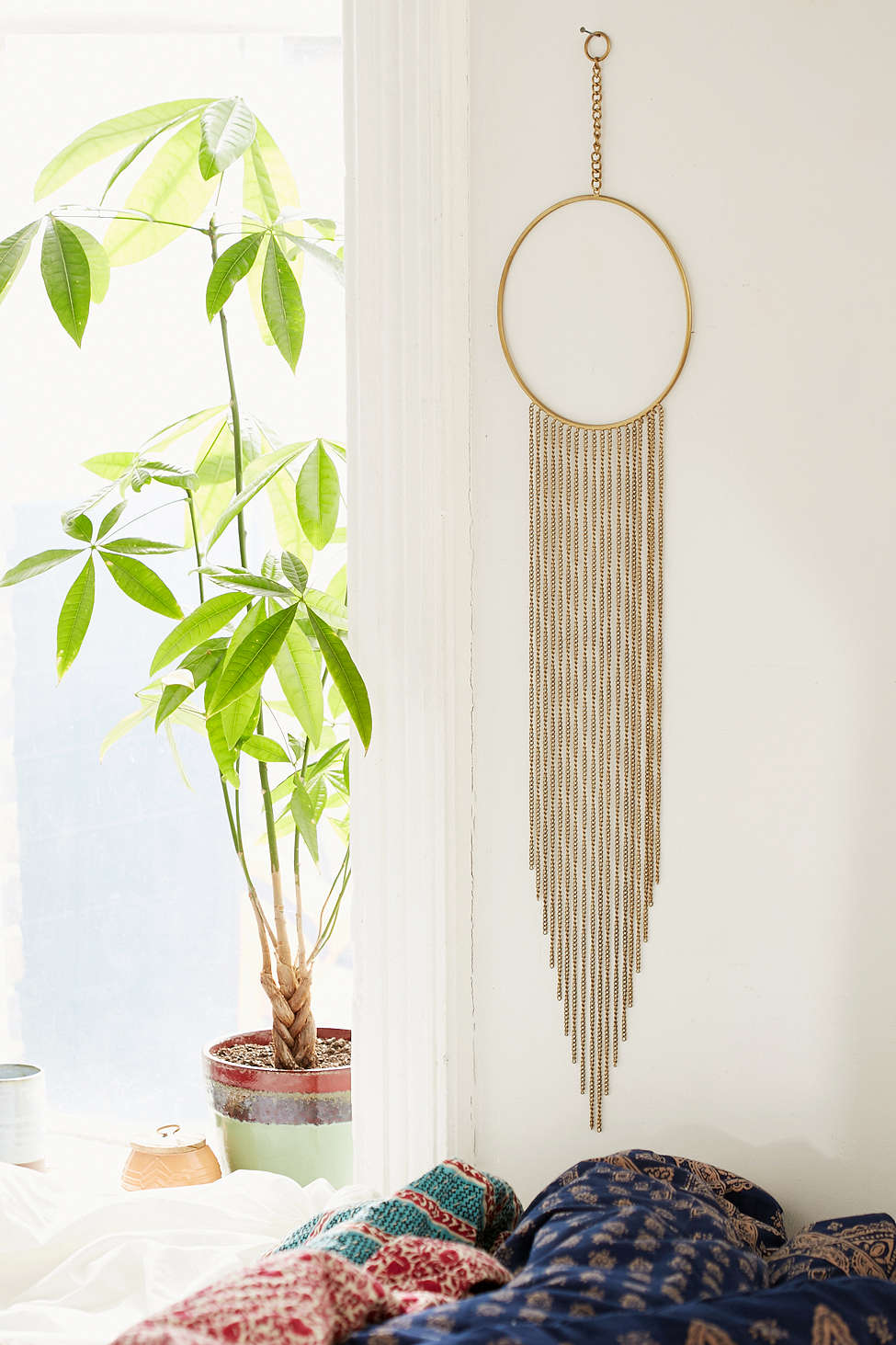 This Magical Thinking Textured Shaga Wall Hanging is a woven creation that hangs on a wooden dowel. The neutral tones make it a great fit for a range of interiors: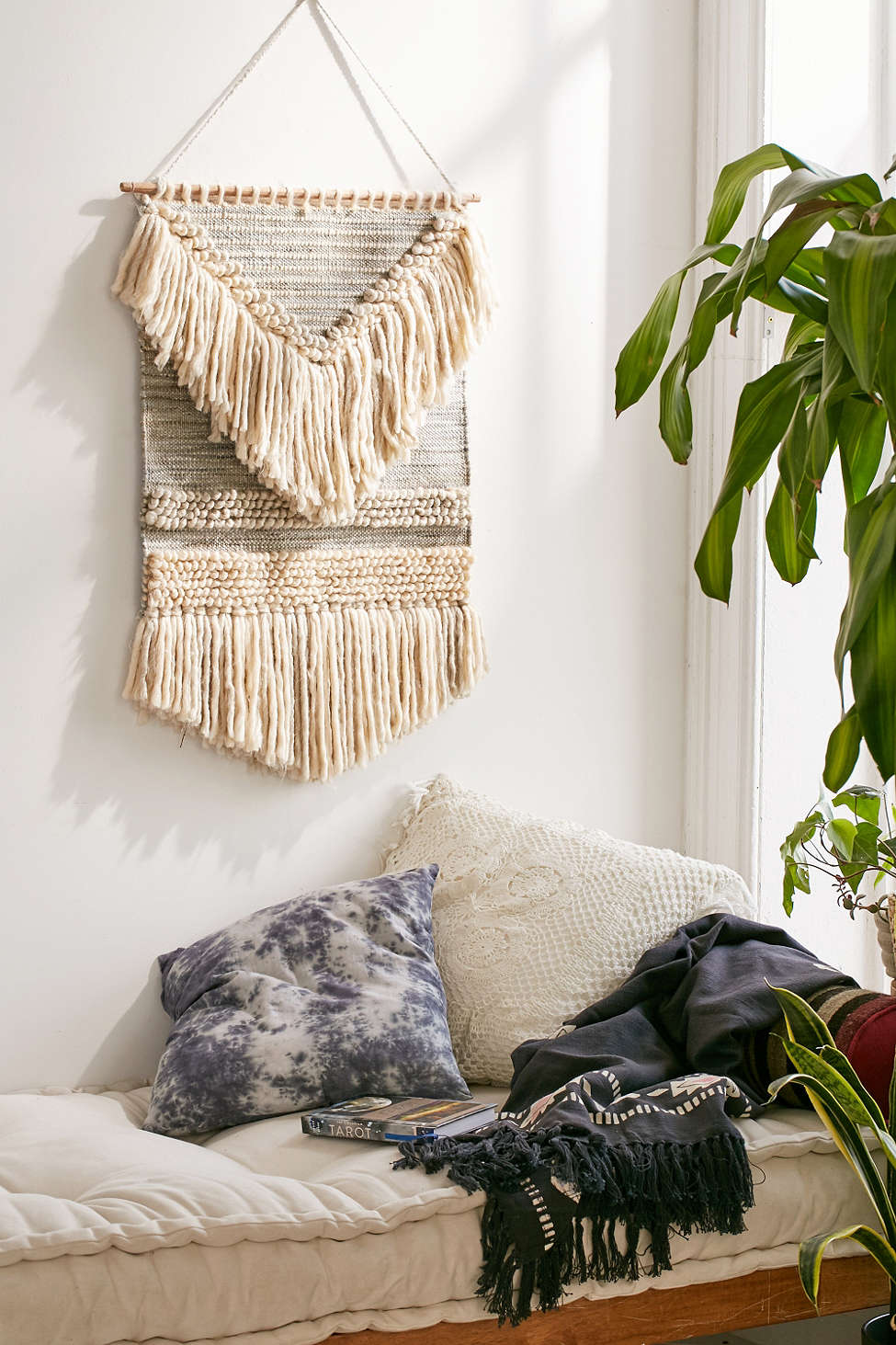 Below we see a colorful collection, including the Cold Picnic Hawaii Then And Now Hand-Knotted Wall Hanging. Crafted from materials such as linen, wool and mohair, these unique pieces are the work of Brooklyn-based artisans Phoebe + Peter. While not inexpensive, the wall hangings are true works of art: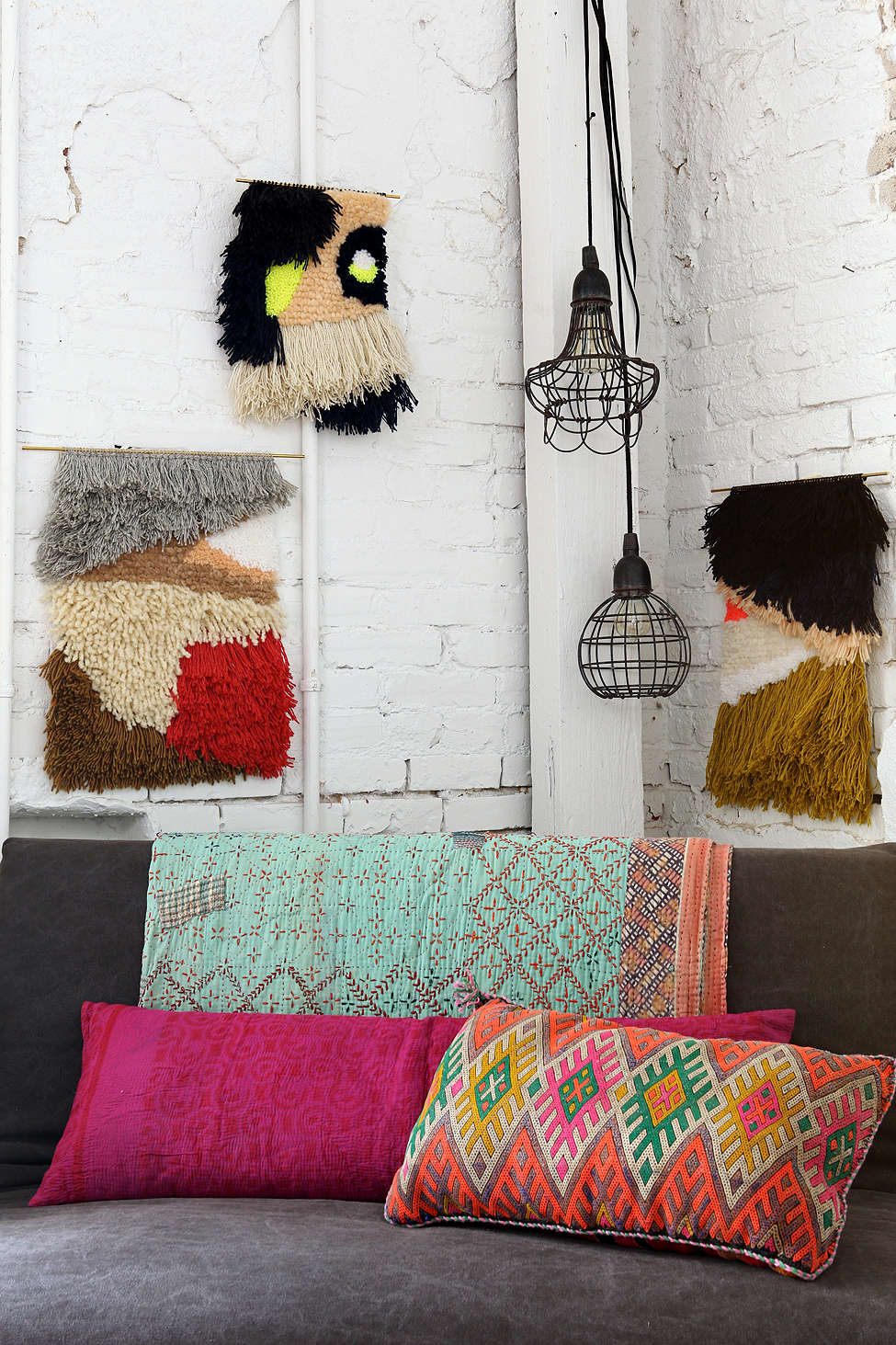 Wall Hangings from A House in the Hills
Created by A House in the Hills, the wall hangings that follow are substantial, stylish and stunning! In fact, many pieces have sold out, but we hope there will be more where they came from. Below we see Lucy, handmade from mercerized cotton and merino wool: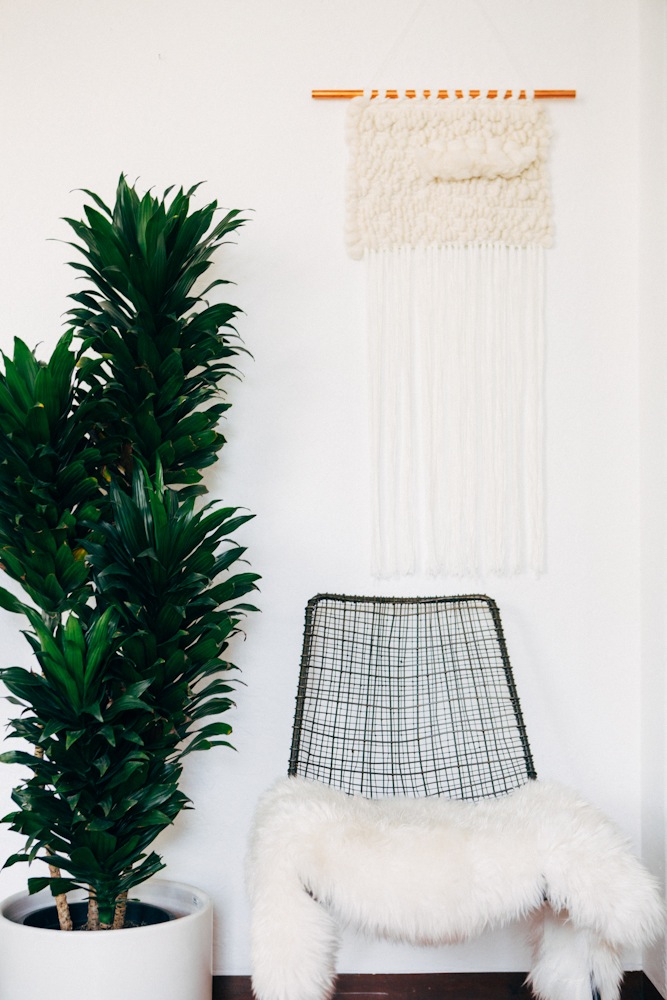 Pema is a vision in black and white, and there's plenty of fringe to make a dramatic statement: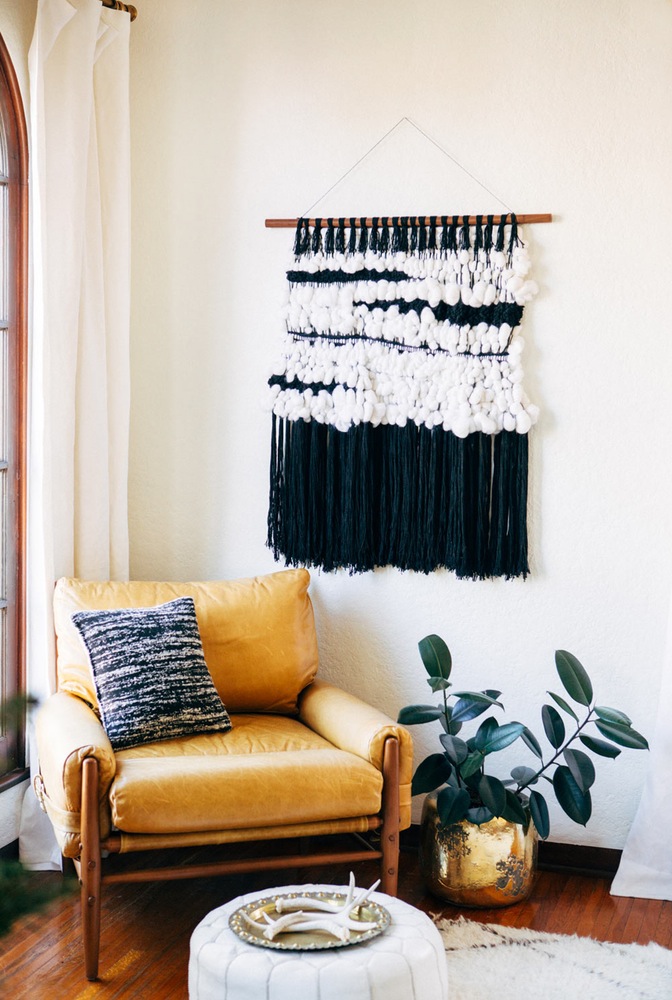 The biggest investment of the bunch, Waves is crafted from mercerized cotton, merino wool, alpaca and copper. As shown in the image below, it boasts a chunky style that combines woven flair with a dash of whimsy: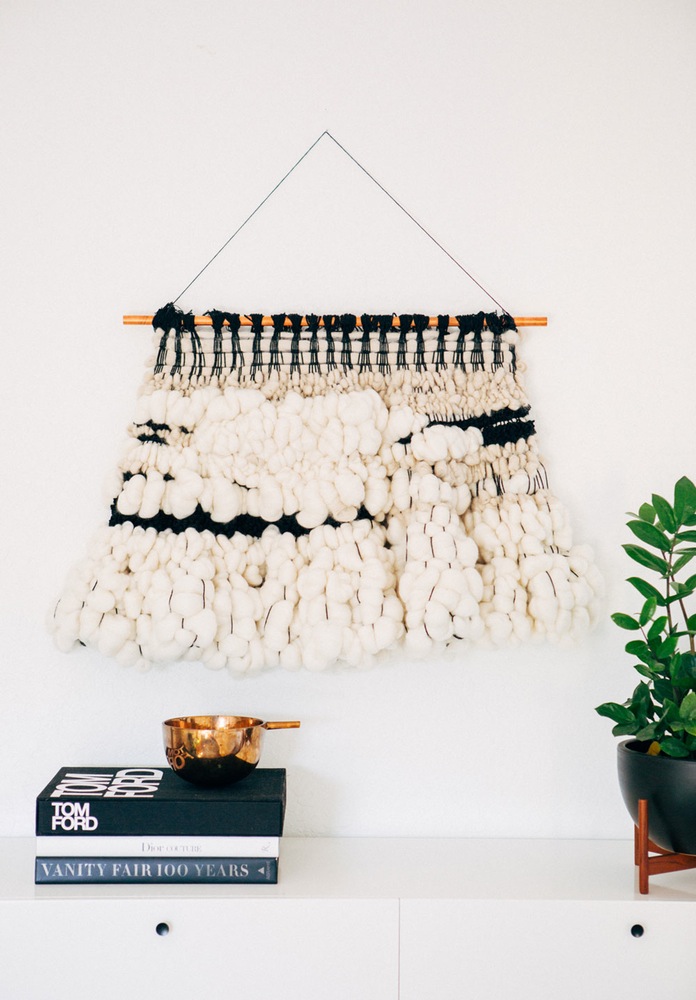 Wall Hangings from Etsy
Etsy is a wonderful source for wall hangings from a range of artisans. A wide array of prices means this site is friendly to a wide array of budgets! Below you will find three of our favorites. First up: a macrame wall hanging from Slow Down Productions. This Etsy shop's use of color is a welcome addition to the world of wall hangings!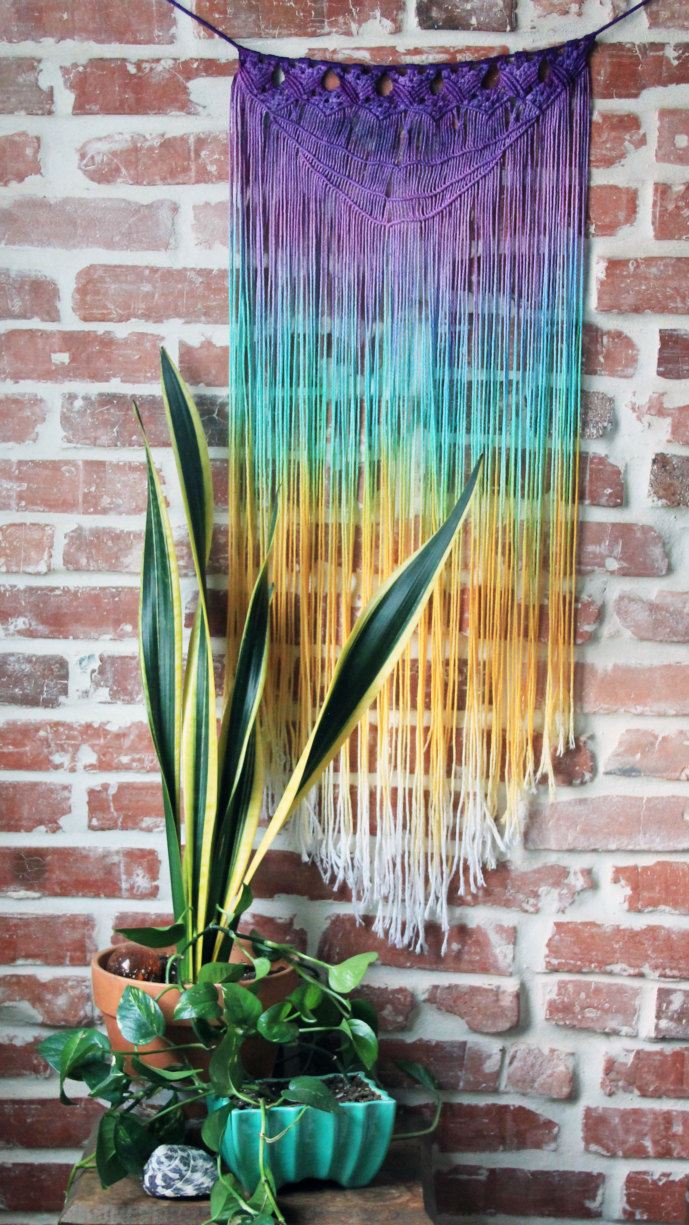 Wall hanging meets plant hanger in this fun find from Etsy shop Macrame Adventure. The pots are not included, but we have no doubt you'll find a creative way to personalize this wall hanging with your own pots or planters: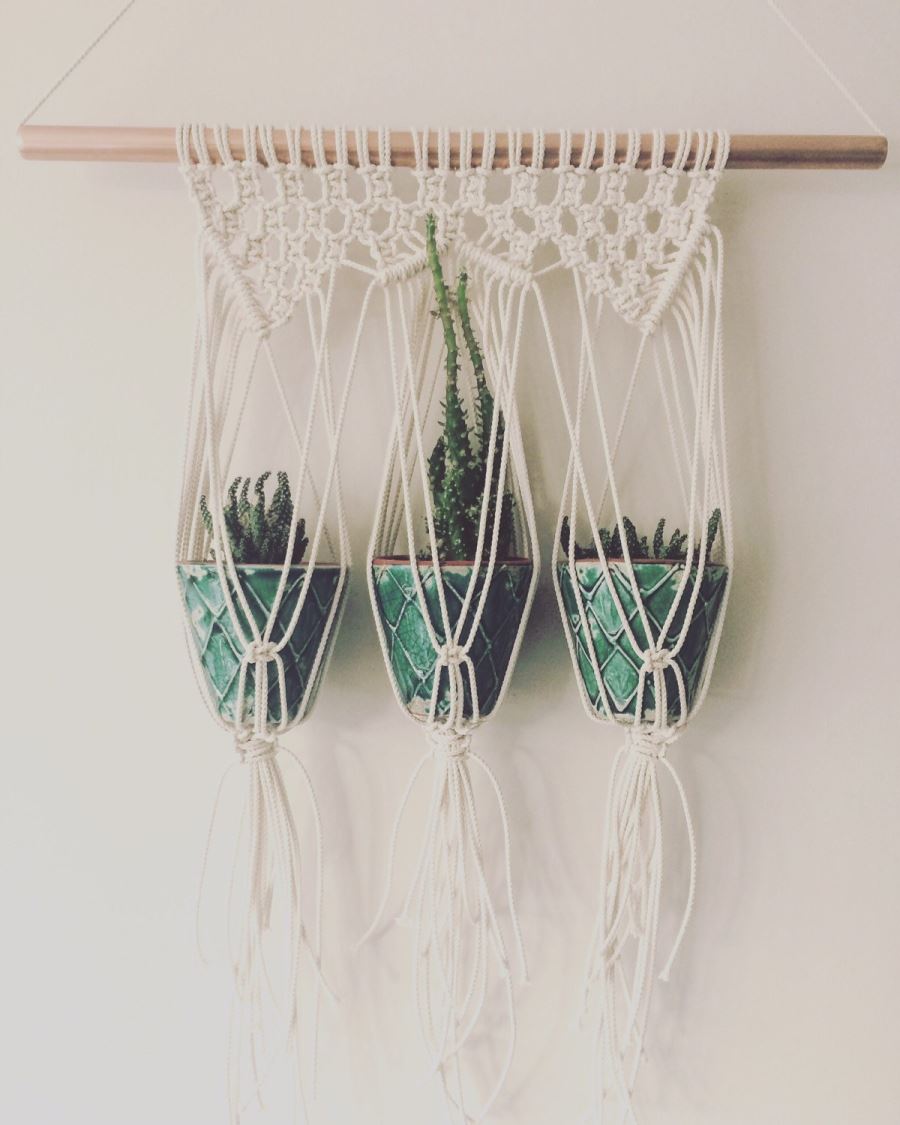 Last but not least, we're loving the combination of color, fringe and woven goodness in this custom wall hanging from Etsy shop Kate and Feather. While it won't be available for shipping until August, there are other fun selections where that came from!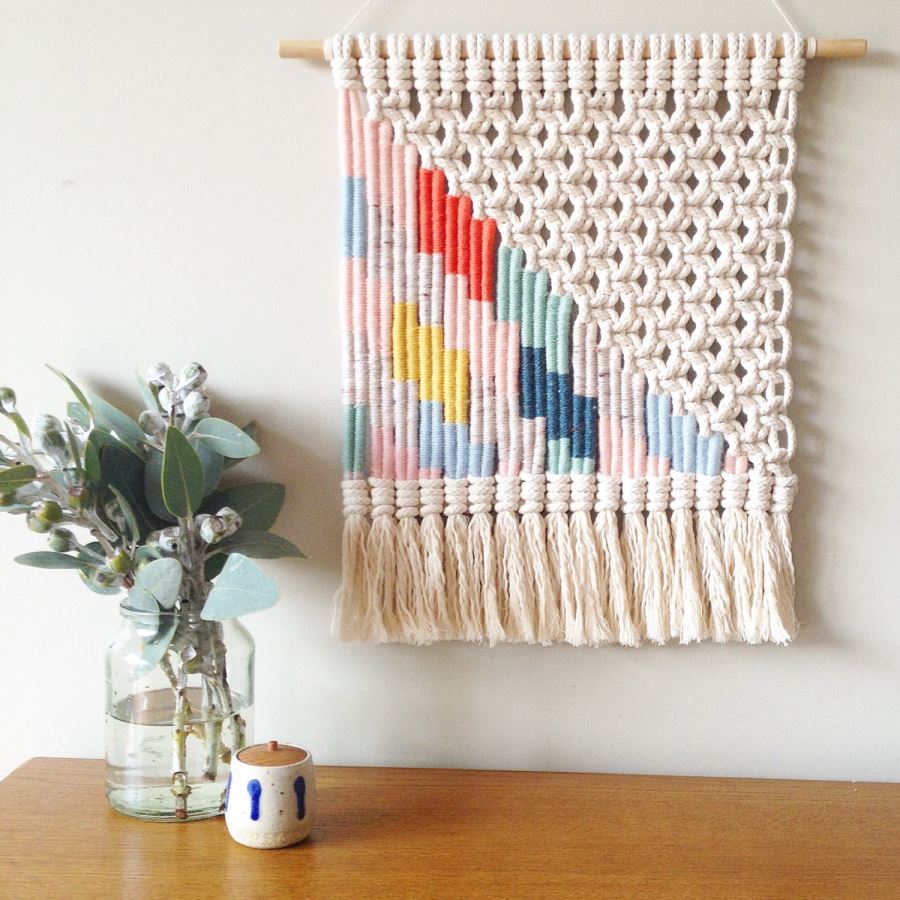 Happy shopping, and if you're inspired, happy crafting!…