It is easy to see the charm of W.I.N.D House, even without really getting into the finer details and the many eco-friendly features that it boasts. Designed by UN Studio and nestled on an unspoiled coastal site in northern Holland, the unique contemporary home is surrounded by a wooden area on one side and polder on the other. This provided the architects the perfect opportunity to conjure up and bring to life an exclusive residence that offers captivating view of the scenery without ever seeming far too overwhelming.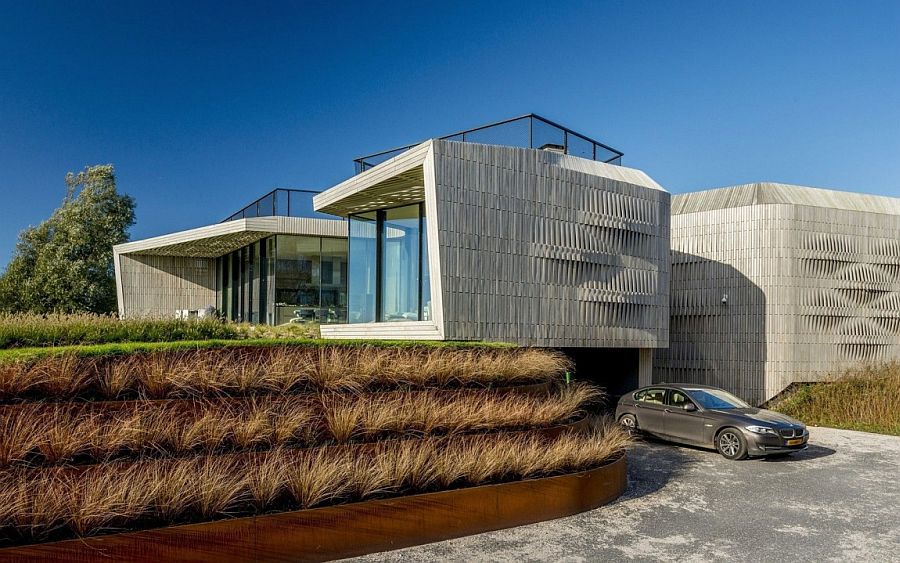 The structure of W.I.N.D House seems to be inspired by the petals of a flower, as its four distinct wings spread out in different directions, making the most of the available space. This also creates a spacious central zone with a sculptural staircase connecting the front and the back wings of the home nestled on split levels. A street façade and entry that matches the exceptional quality and silhouette of the house elevate its visual grandeur to a whole new level! But the pleasant surprises keep on coming, as a state-of-the-art home automation system is used to control every single aspect of this Dutch delight.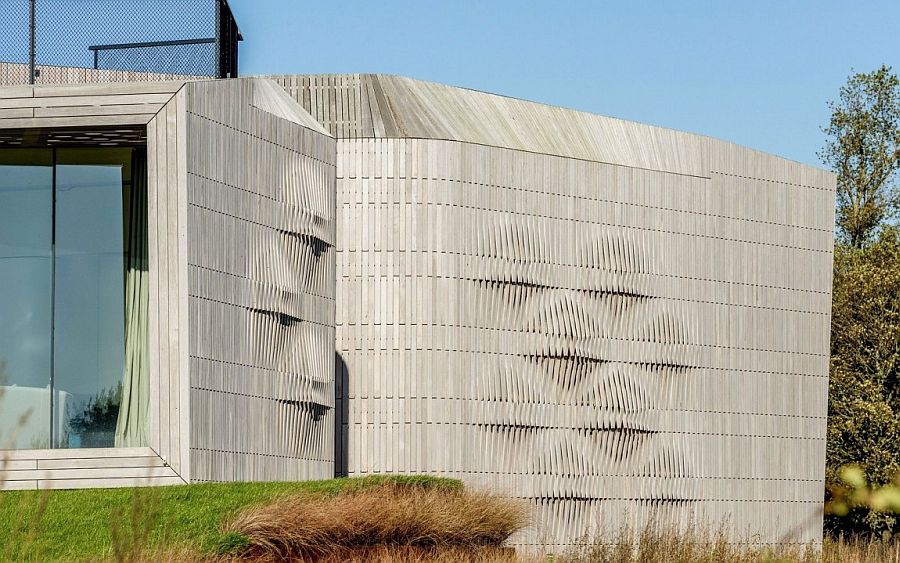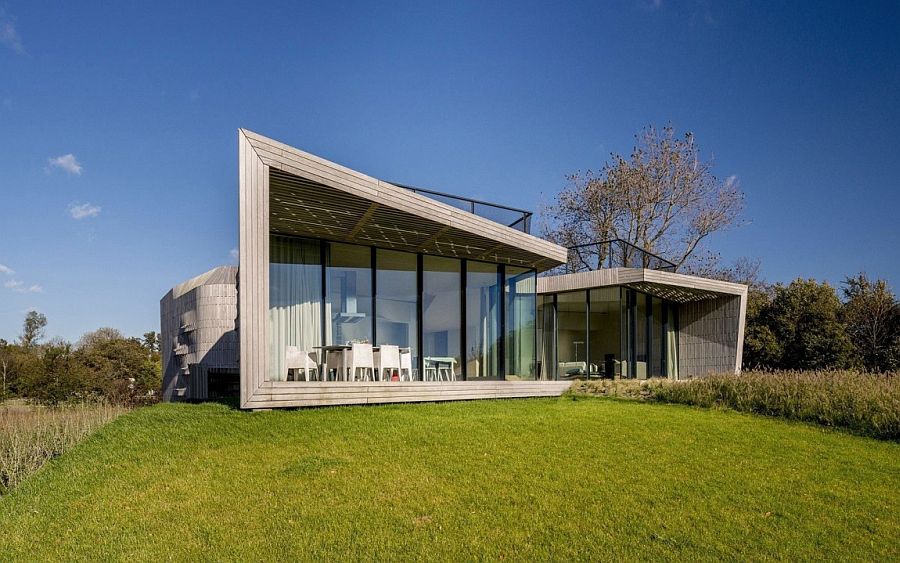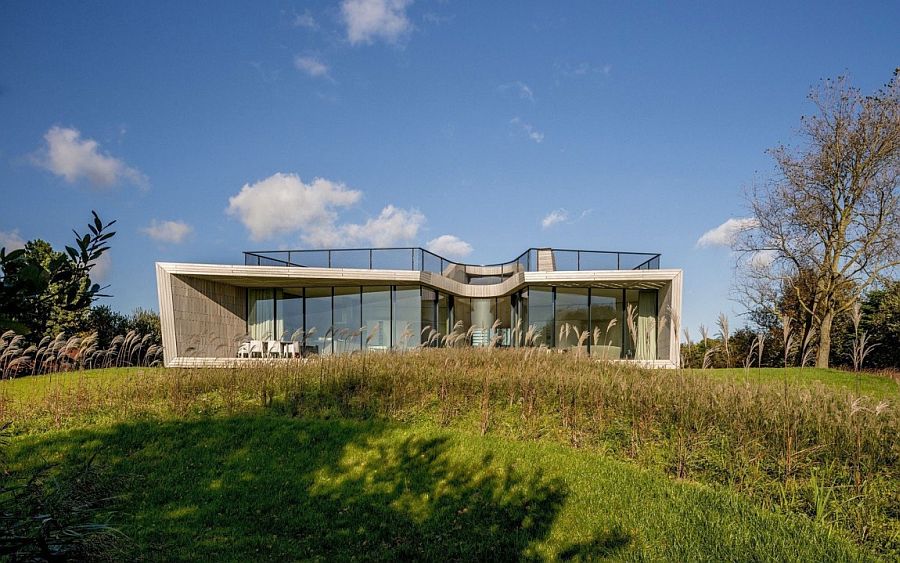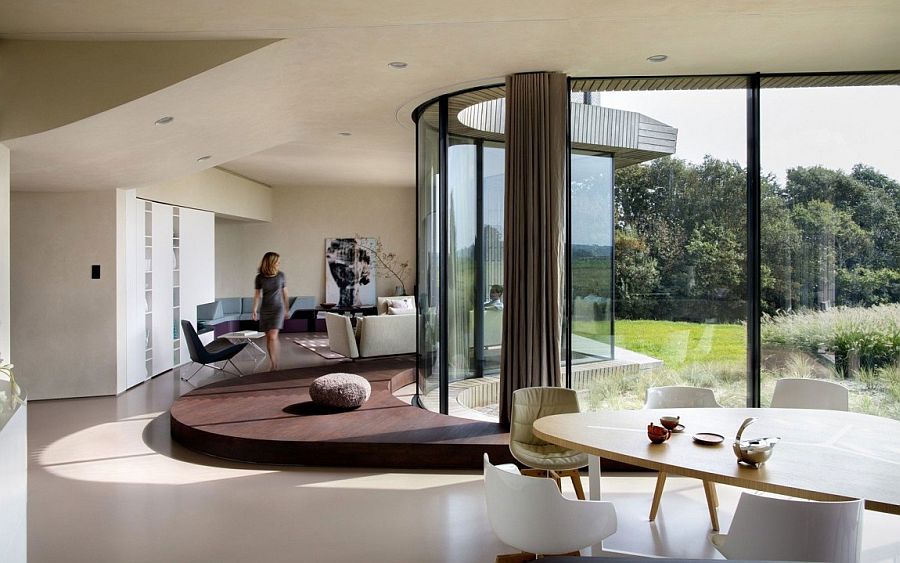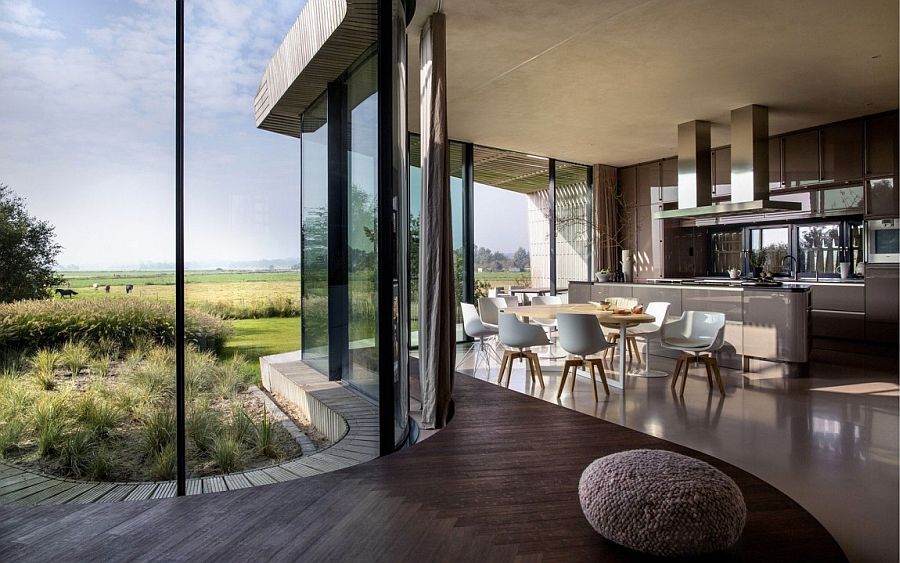 A central touchscreen in the living area is the hub of this 'smart' automation system, which can also be operated from your smartphone or laptop over a LAN network. Add to this a clever waste recovery system, solar panels that provide clean energy and passive heating and cooling techniques that cut power consumption drastically, and you have a sustainable and 'connected' residence that would delight both the eco-conscious and the tech-savvy! [Photography: Fedde de Weert]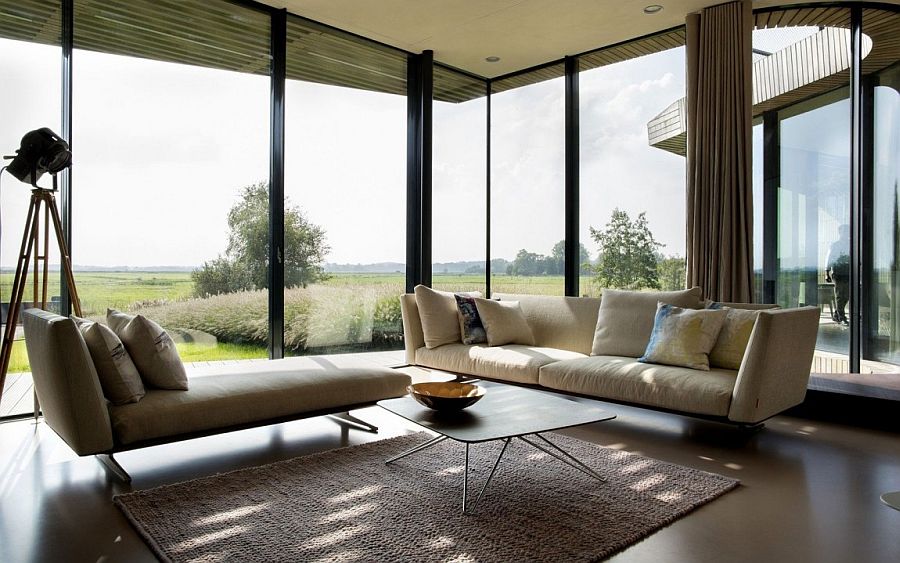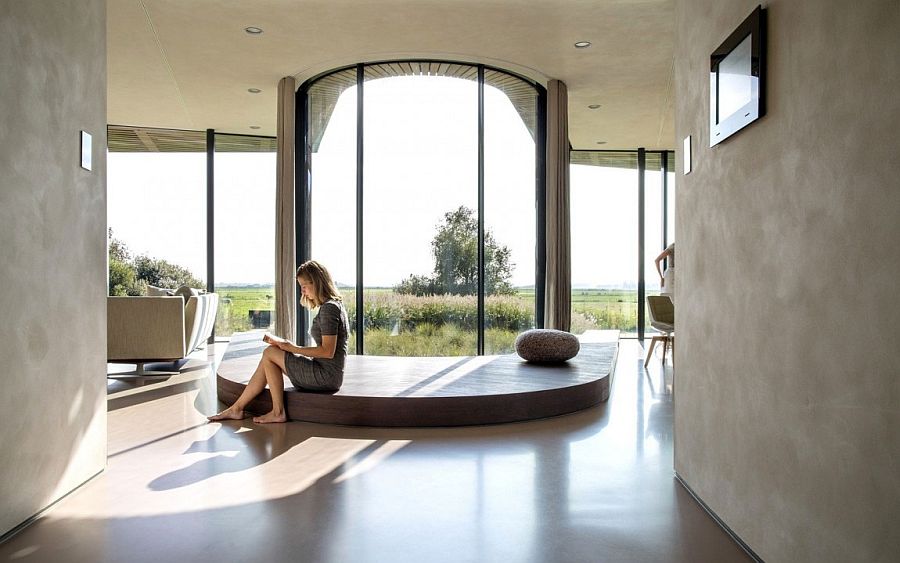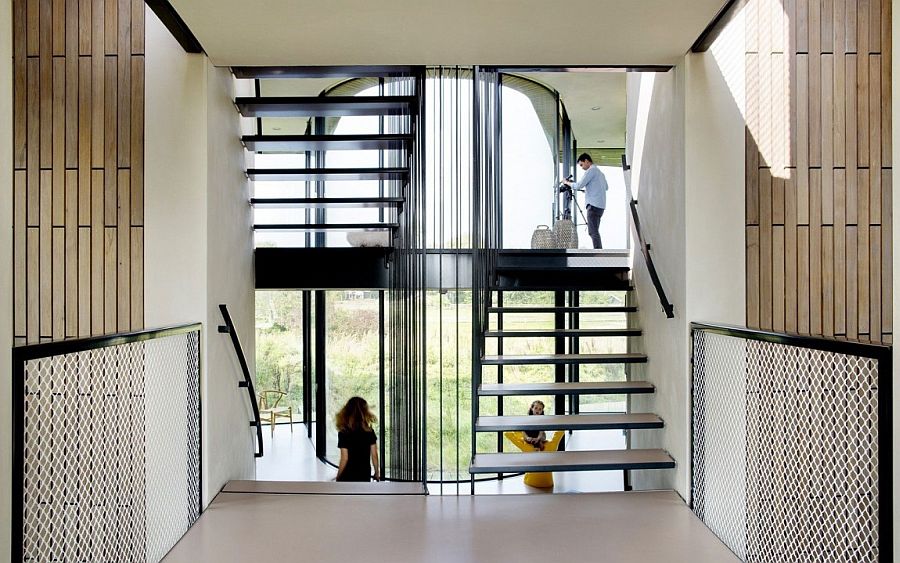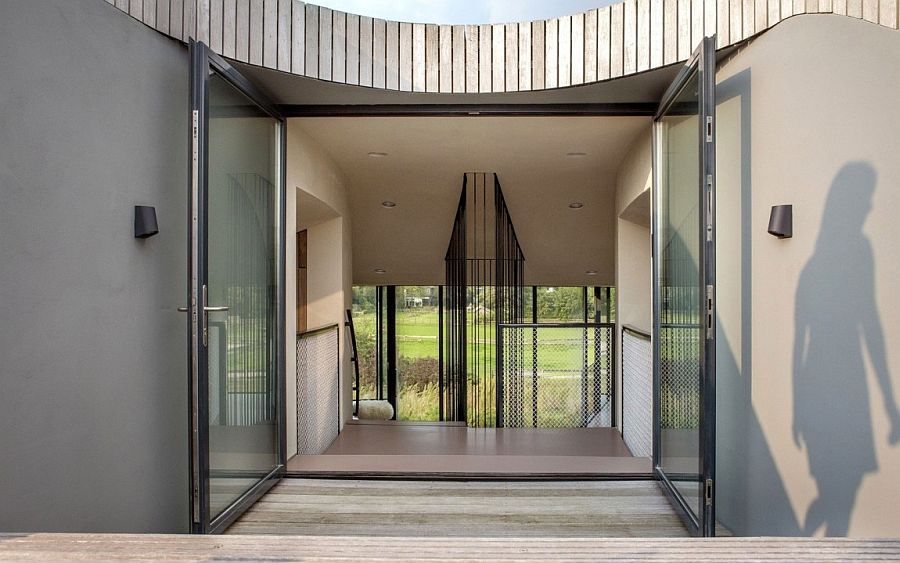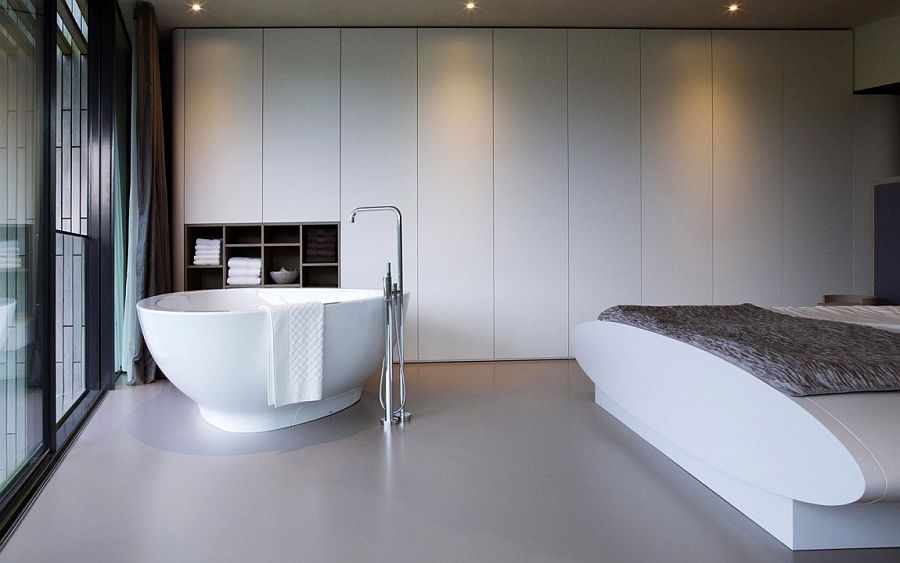 Each of the four facades curves towards the inside to create four distinct petal-like wings. These curving recesses are visually connected to each other through their view lines, which cross at the heart of the building. The vertical organization of the building follows a centrifugal split-level principle.