There's a new version of tropical style on the rise, and it involves clean lines, fresh palettes, and lots of greenery. The look is tranquil and chic. Rather than overloading beachy spaces with seashell collections and rattan furniture, the new feel is all about less-is-more decor. It's simple, breezy, and naturally relaxing. Here are some of our favorite beachy finds from this season, coupled with helpful decorating tips for getting the look at home…
Creating a Breezy Vibe
Let's start by taking a look at some of the current trends and decor ingredients that bring this new tropical look to life! Clean lines are a popular choice. Modern furniture and lighting make a great foundation for beachy style. Below we see the Peel Pendant Light from CB2: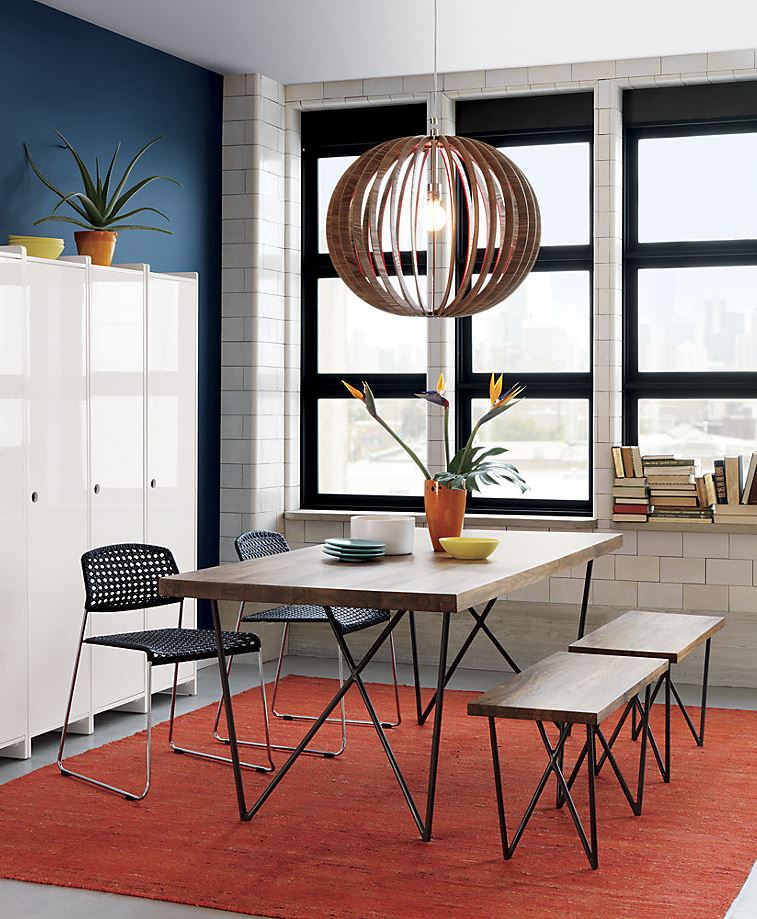 You don't need to overload your space with beach-specific decor. A tropical leaf in a clear vase gets the job done. Throw in geo accents to play up the modern aspect of this style! In the top cube shelf from next image, we see the SAIC Watering Carafe from CB2: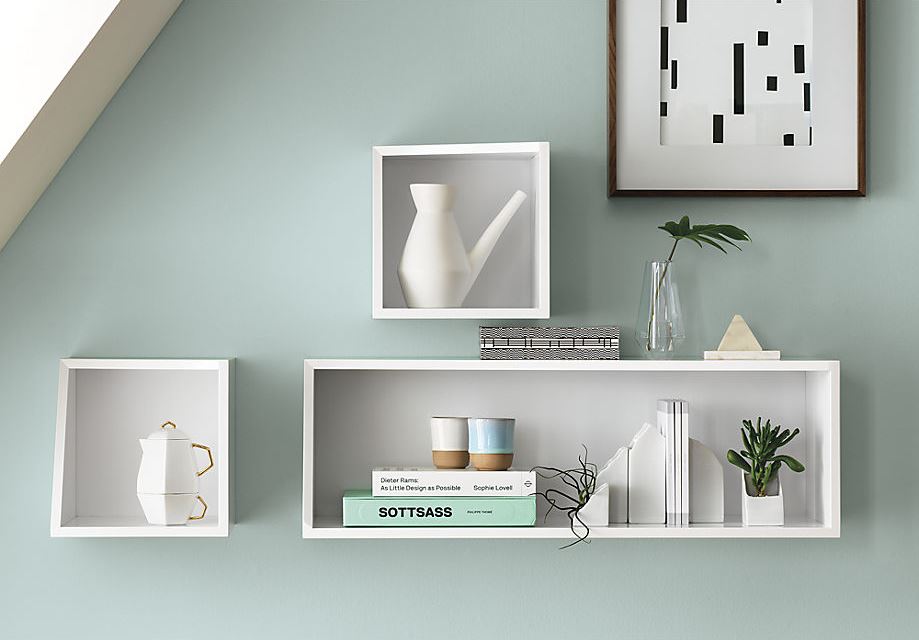 Dotting your shelving with potted plants can create a tropical look, especially if you emphasize the verdant feel with a tropical art print! Many treasures can be found on the Brisbane Wood Storage System below from Urban Outfitters: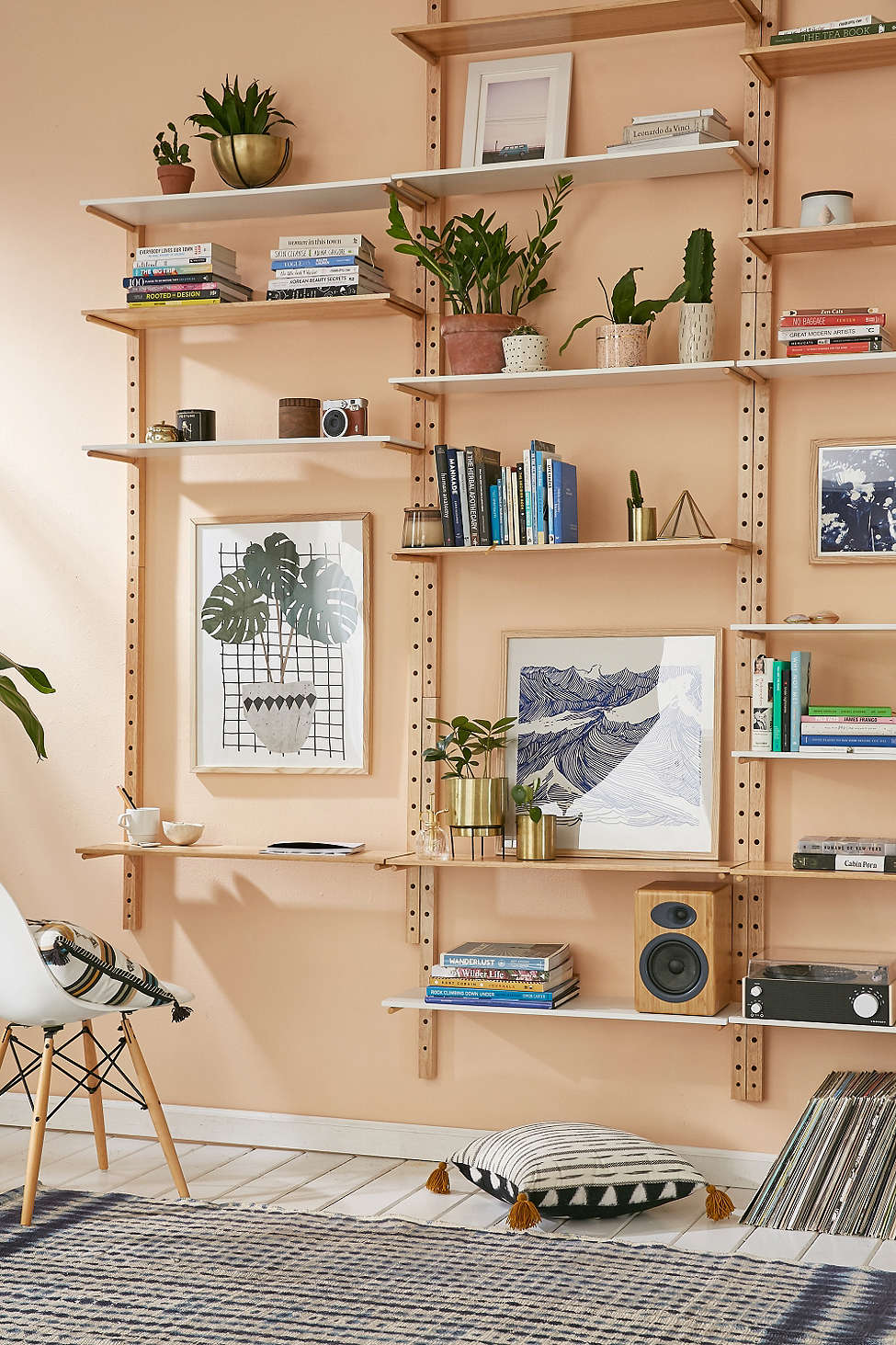 Choose a tranquil palette for your interior. Don't hesitate to combine two wall colors, especially when the hues represent shades of the ocean! [photo from West Elm]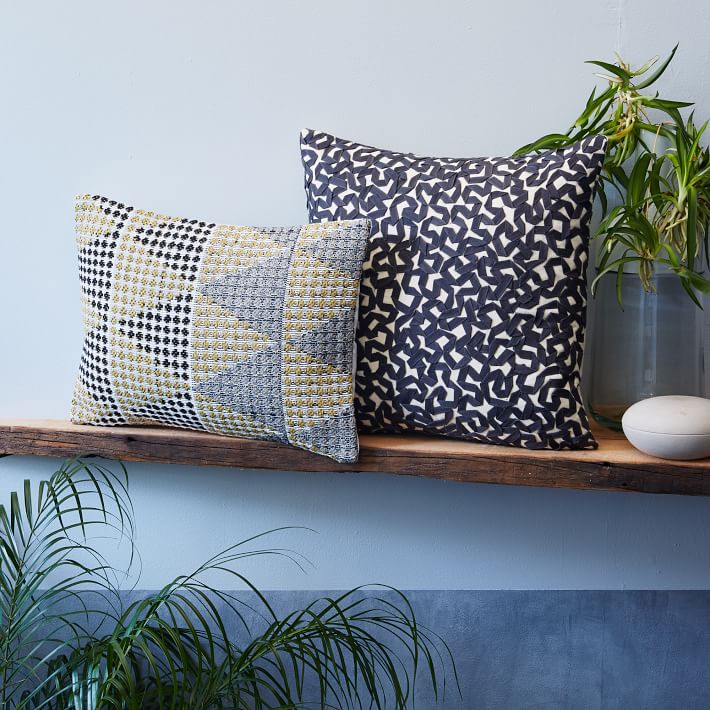 Abstract motifs work well in tropical spaces, as they add a hint of pattern without being too busy. With a snake plant nearby, this breezy interior is summer-ready! [photo from West Elm]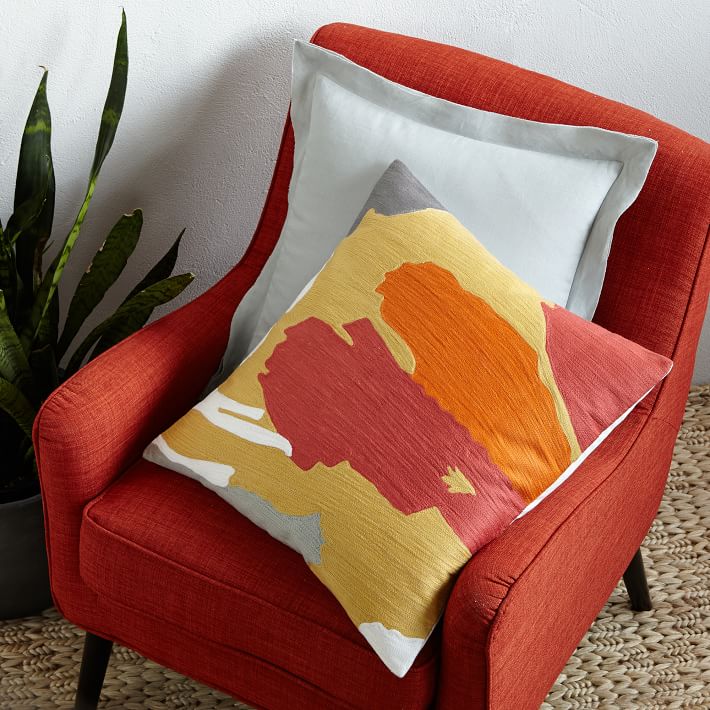 You don't need live greenery indoors if you reference nature's bounty on your textiles! West Elm's Orchid Beaded Pillow Covers are like a vacation on your couch: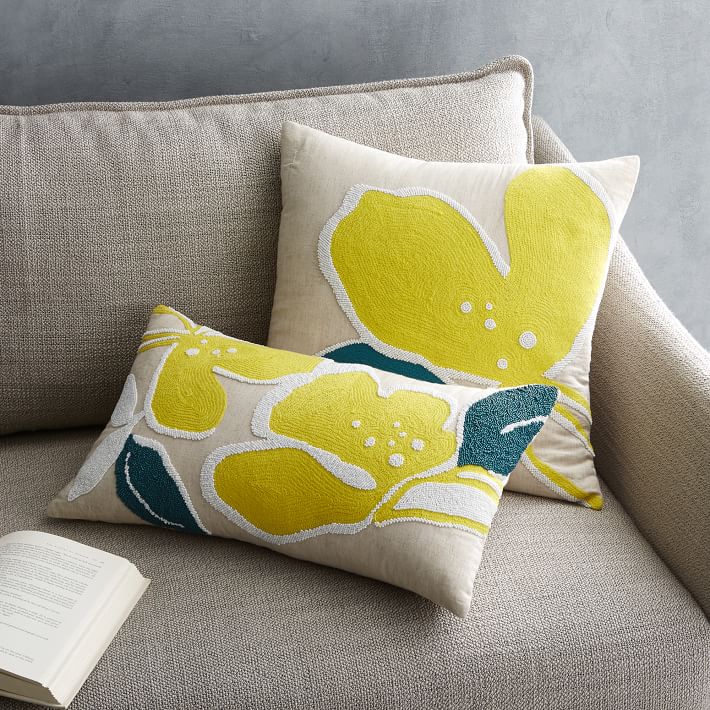 Modern tropical style can seamlessly overlap with today's popular Boho look. Mix beachy and Boho accents, but try to keep a less-is-more approach for a truly tranquil space. [photo from Urban Outfitters]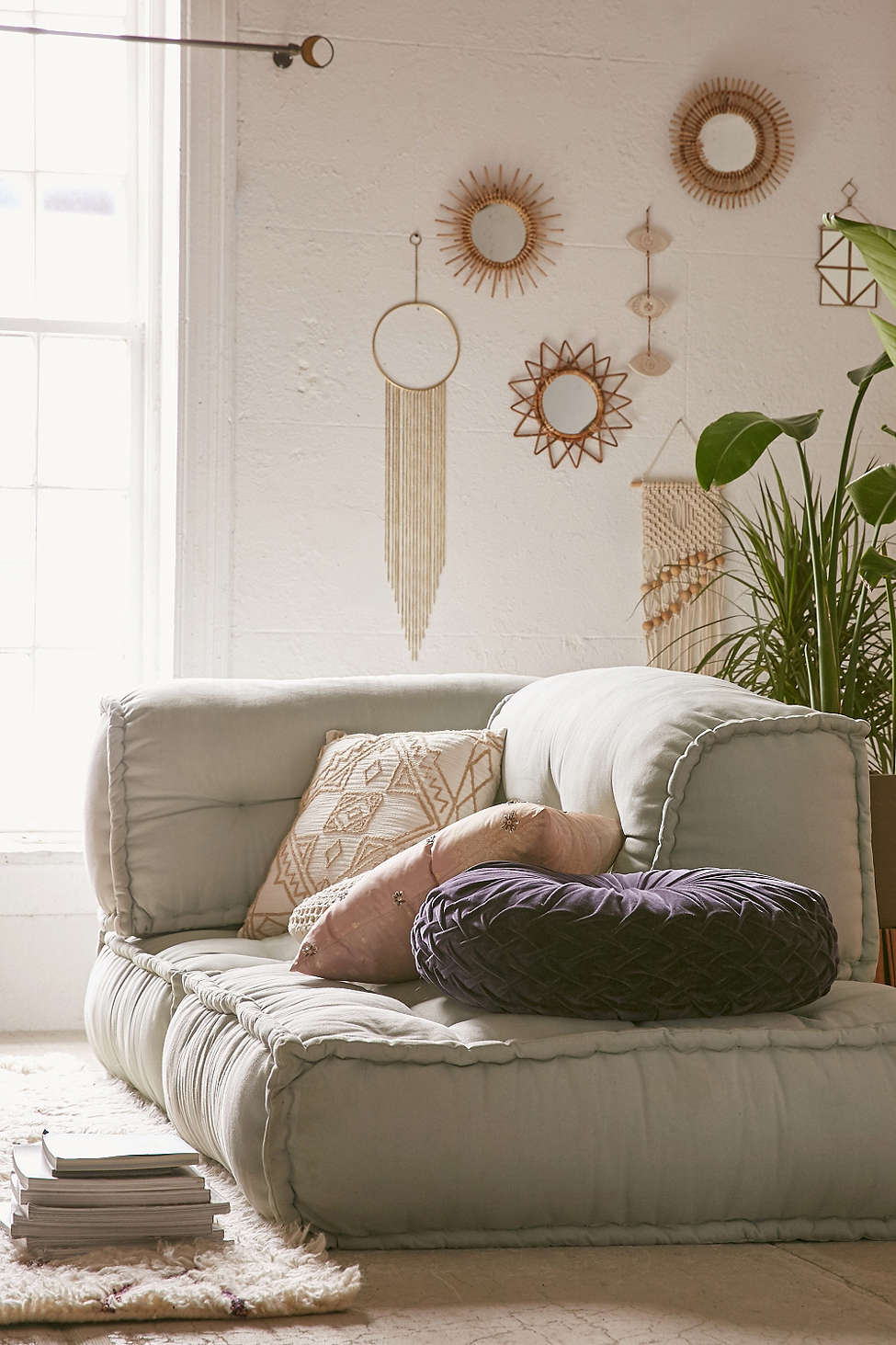 Beachy Bedrooms
Since the boudoir is the place where you rest and rejuvenate, this room of the home is the perfect canvas for the new tropical look! Begin by painting an accent wall a soothing tropical hue, such as deep minty blue or light teal. [photo from H&M Home]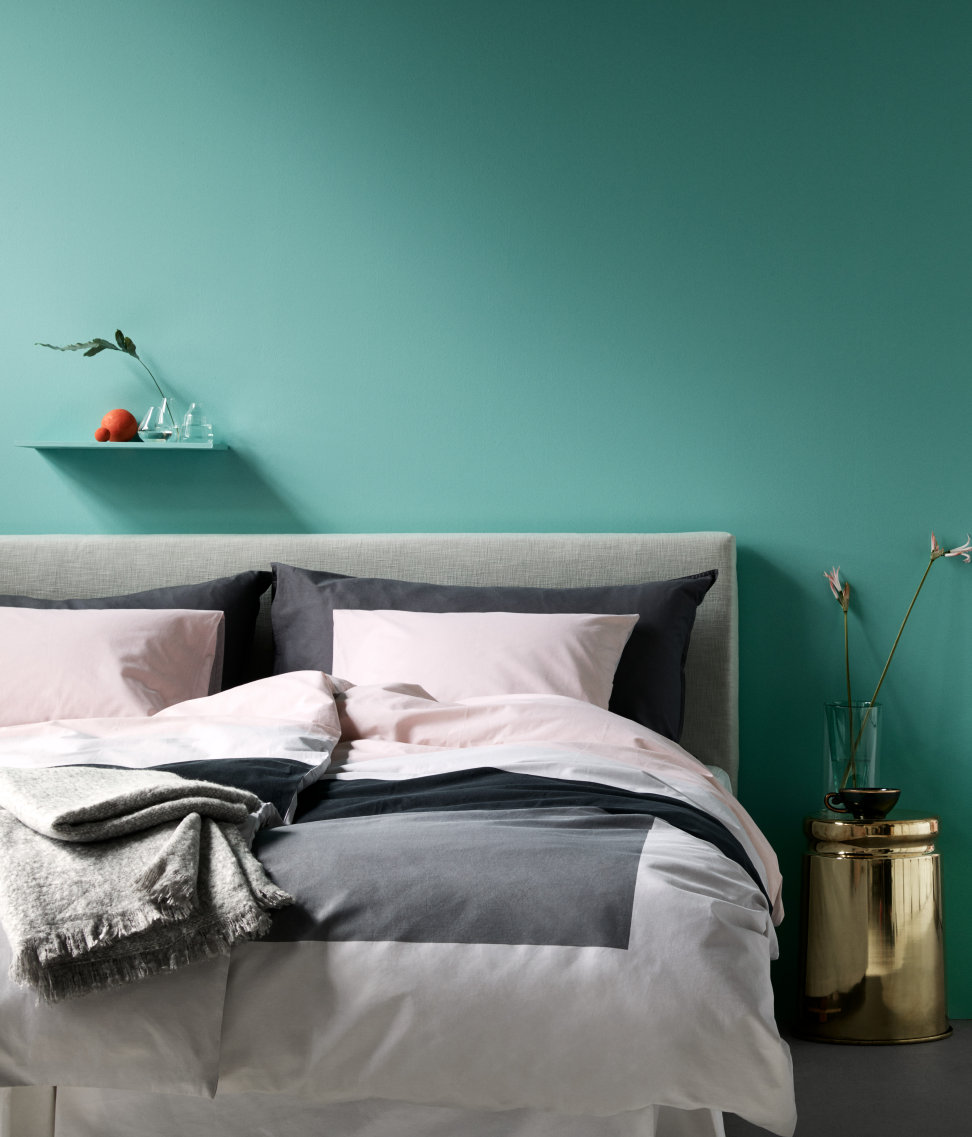 You don't need tropical bedding to get the look. Try adding tropical greenery in unexpected places, such as the wall above the bed! The room below features a collection of Beaker Glass Tube wall Vases from CB2: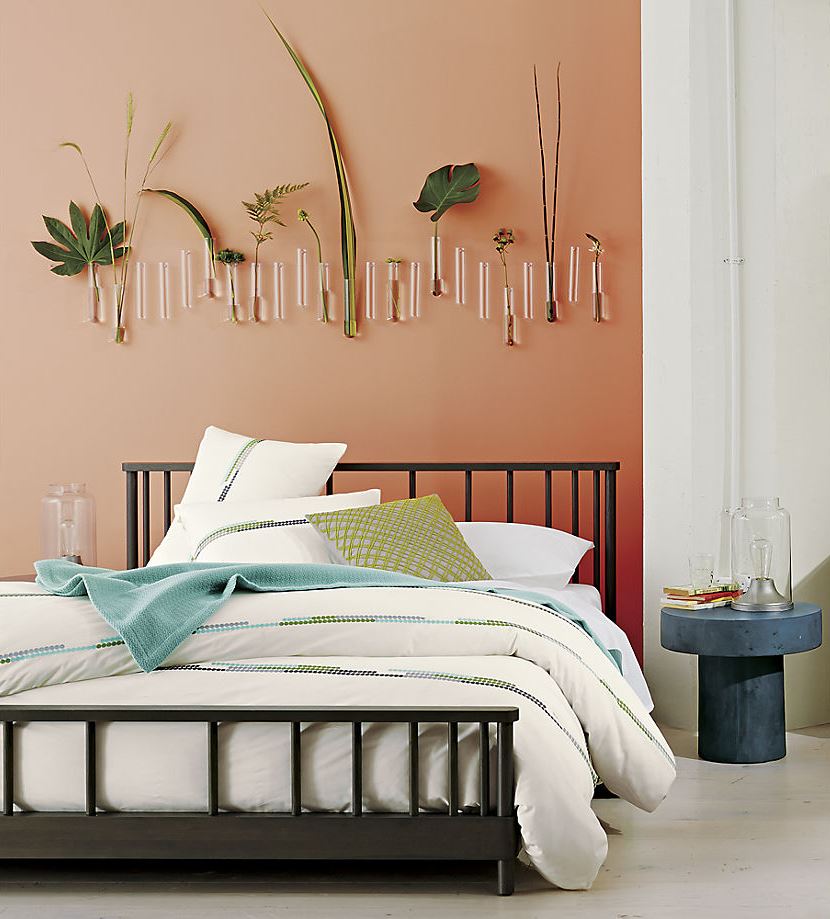 This season's top tropical bedding downplays detailed patterns with subtle palettes. If palm leaves are your preference, go with an understated palette such as navy and white. In the next image, we see The Hill-Side Palm Leaves Bed Linens from CB2, designed exclusively for the brand in collaboration with Emil and Sandy Corsillo of The Hill-Side: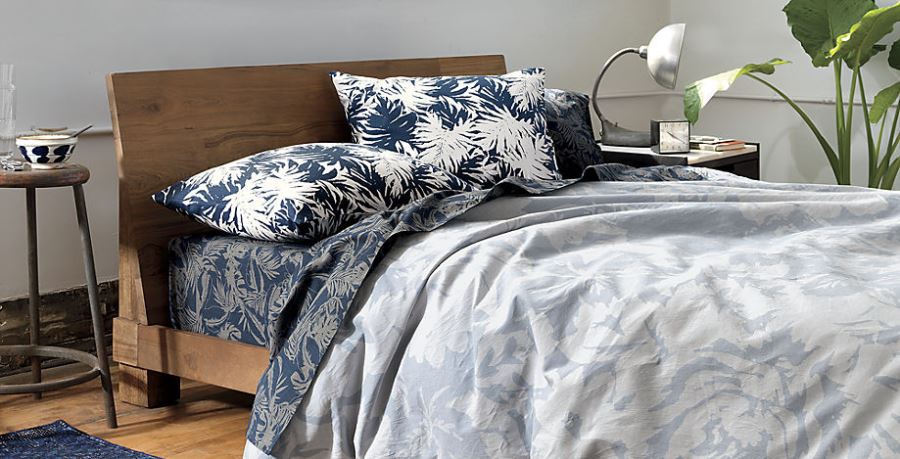 Try a backdrop of crisp white in your tropical bedroom. This can extend from the wall color to the background of your patterned bedding! Next we see the Assembly Home Palma Duvet Cover from Urban Outfitters: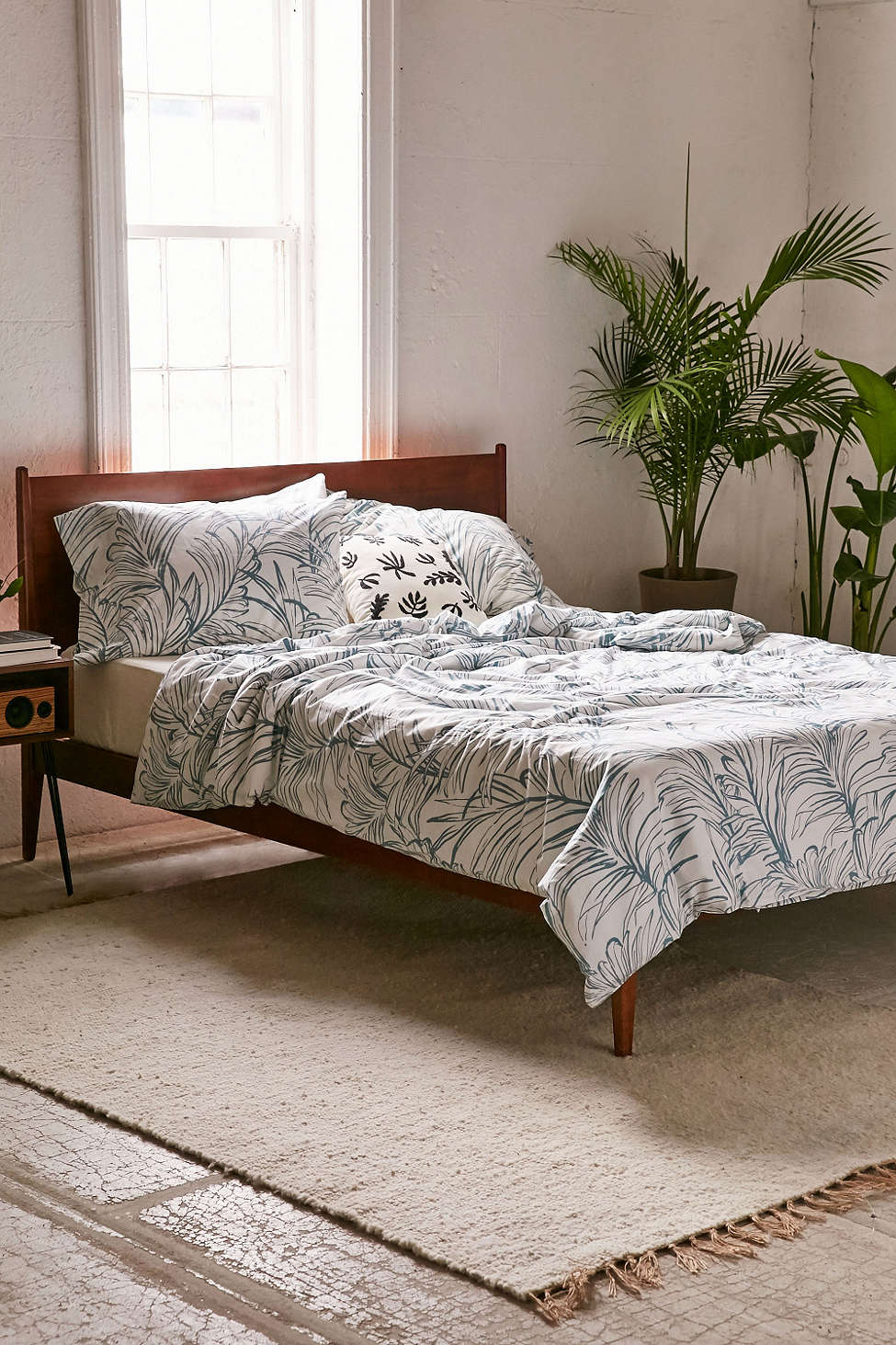 Tropical Plants
Plants: they're all the rage! It's not that they ever went out of style. They've simply gotten a LOT of attention in recent years. And why shouldn't they?! They're an easy way to make a huge tropical impact at home. Place a few tropical plants in the room for an instant breezy vibe. [photo from H&M Home]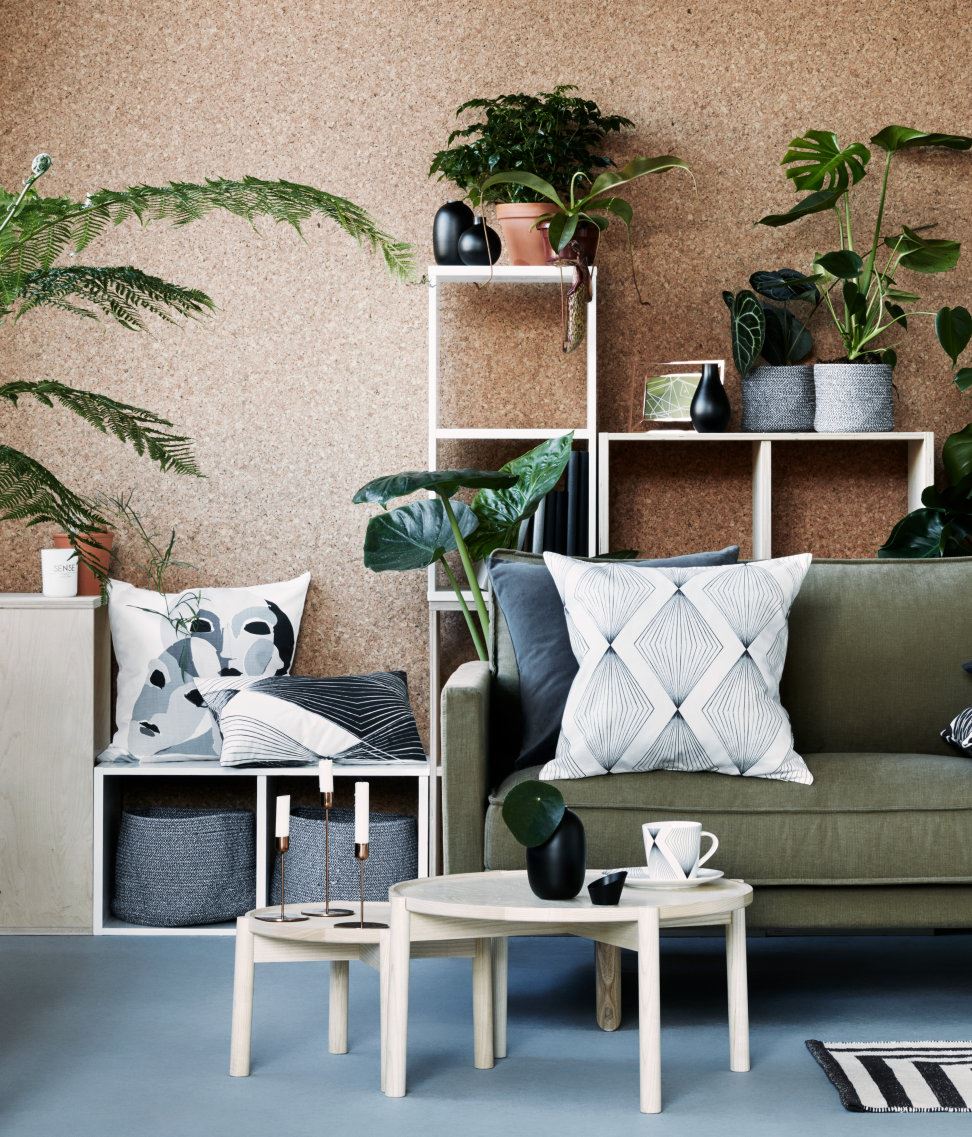 You can also display an assortment of vases and planters in refreshing hues for a modern tropical look. This image from CB2 is the picture-perfect epitome of today's new beachy style. So fabulous!: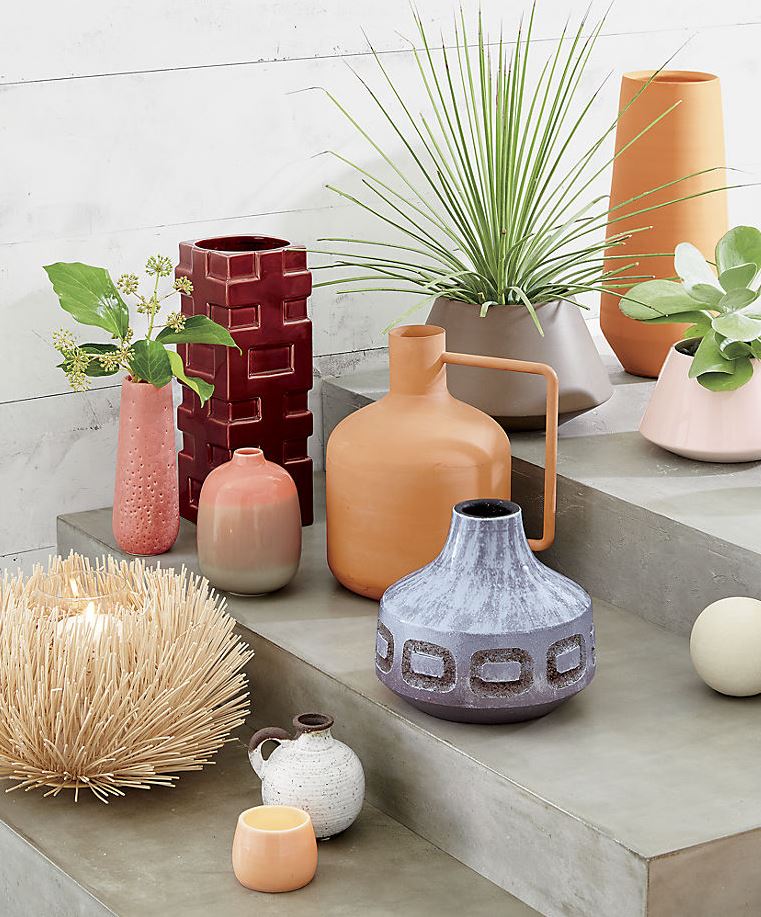 A wonderful modern counterpart to tropical greenery is a geo planter. And it's hard to beat these Eric Trine Octahedron Plant Holders from West Elm: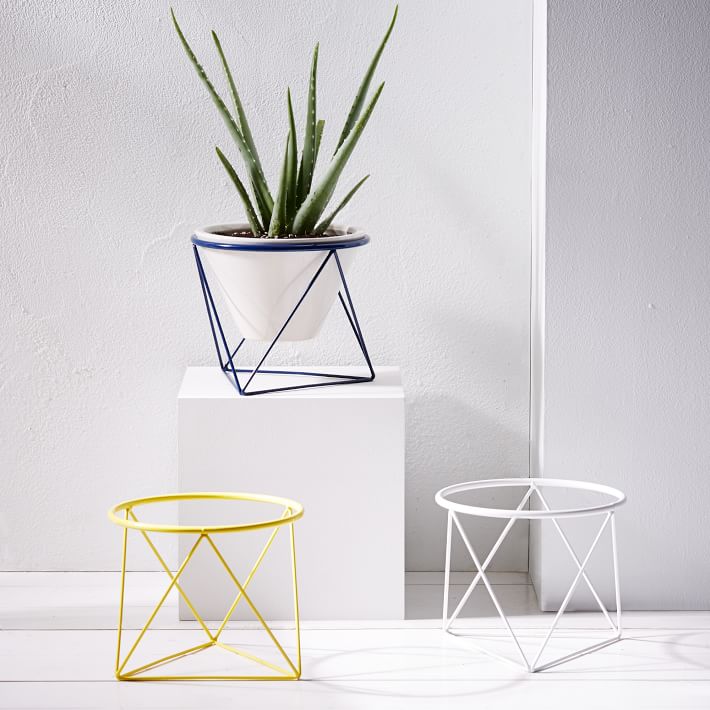 For a retro-modern tropical look, place tropical greenery in '50s/'60s-style planters, such as West Elm's Mid-Century Turned Leg Planters: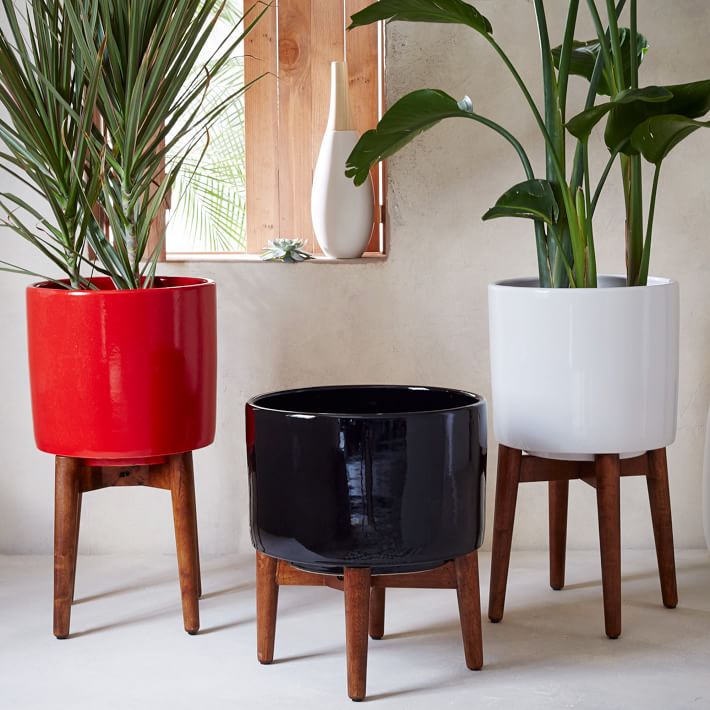 Don't hesitate to jump on the pineapple bandwagon! These Textured Plant Pots from H&M Home definitely have a tropical fruit vibe. If you introduce gold, keep the look from getting too flashy by using a backdrop of crisp white.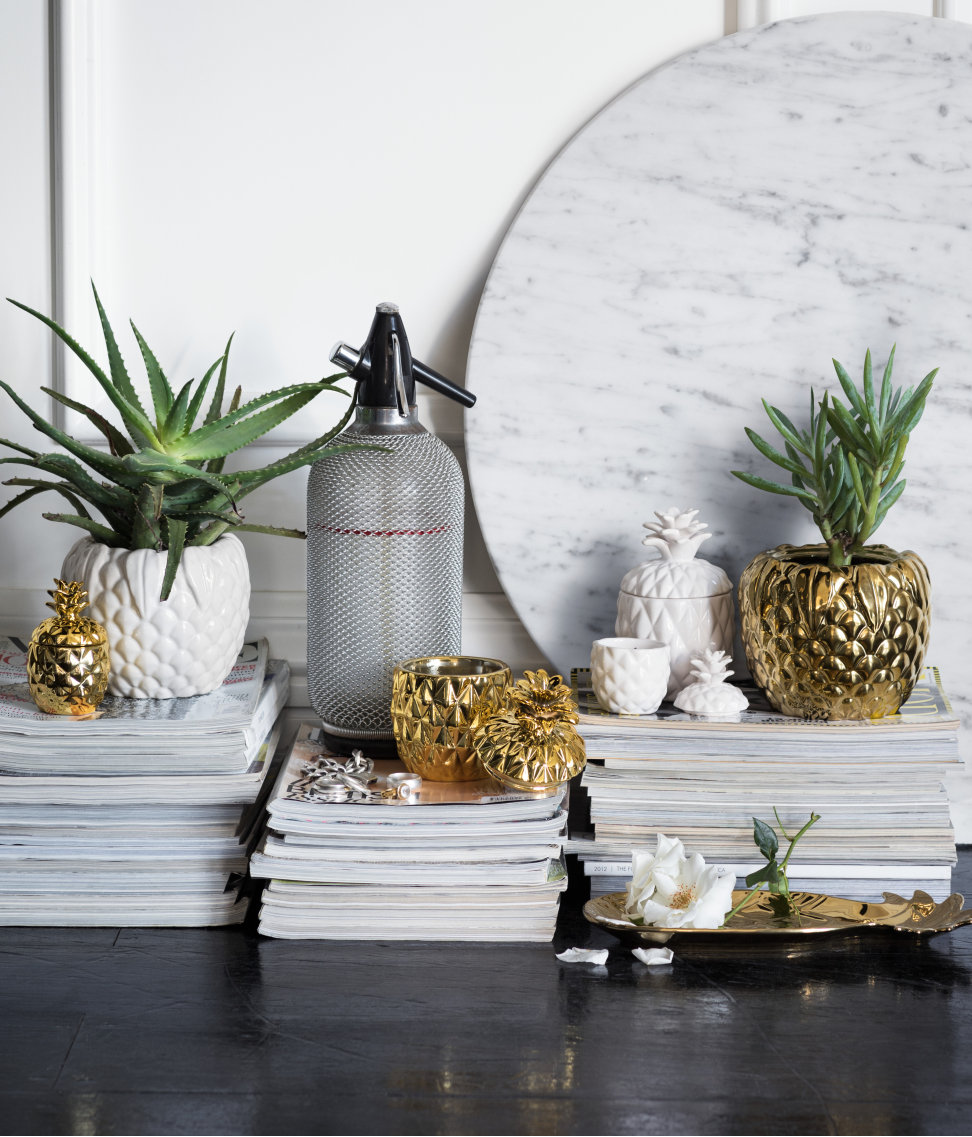 Special Touches
Last but not least, we take a look at a few special touches that can serve as the icing on the cake to your modern tropical interior. These tropical cushion covers from H&M Home couldn't be more on-trend. Instant beachy style!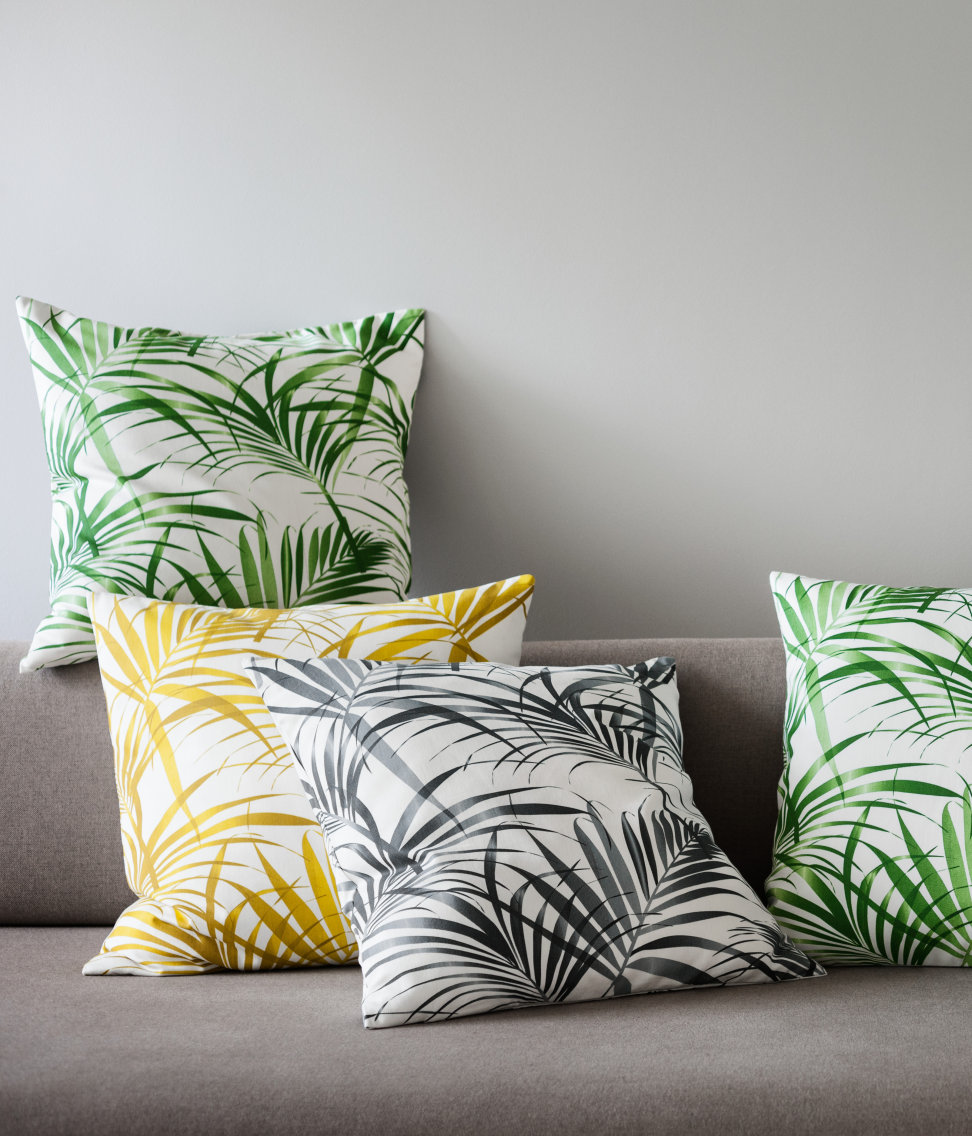 Embellish your interior with a modern art print with tropical flair, such as this Max Wanger Twins Art Print from Urban Outfitters. What could be more beachy than a photo of 2 palm trees against a clear sky?!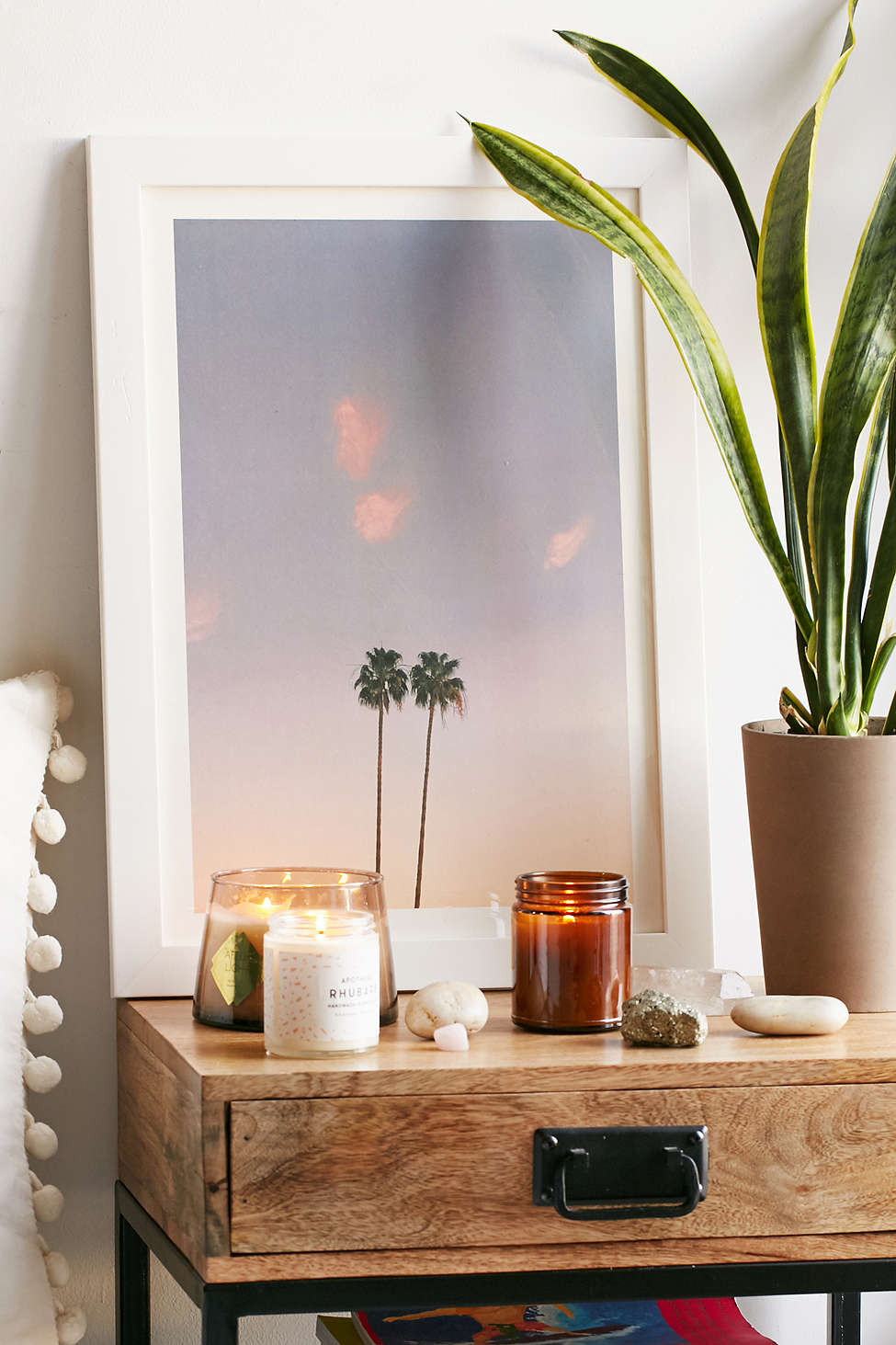 A print that combines realistic and abstract elements can definitely serve as a tropical focal point, as shown by this Kenneth Lavallee Tiger Lilies Art Print, also from Urban Outfitters: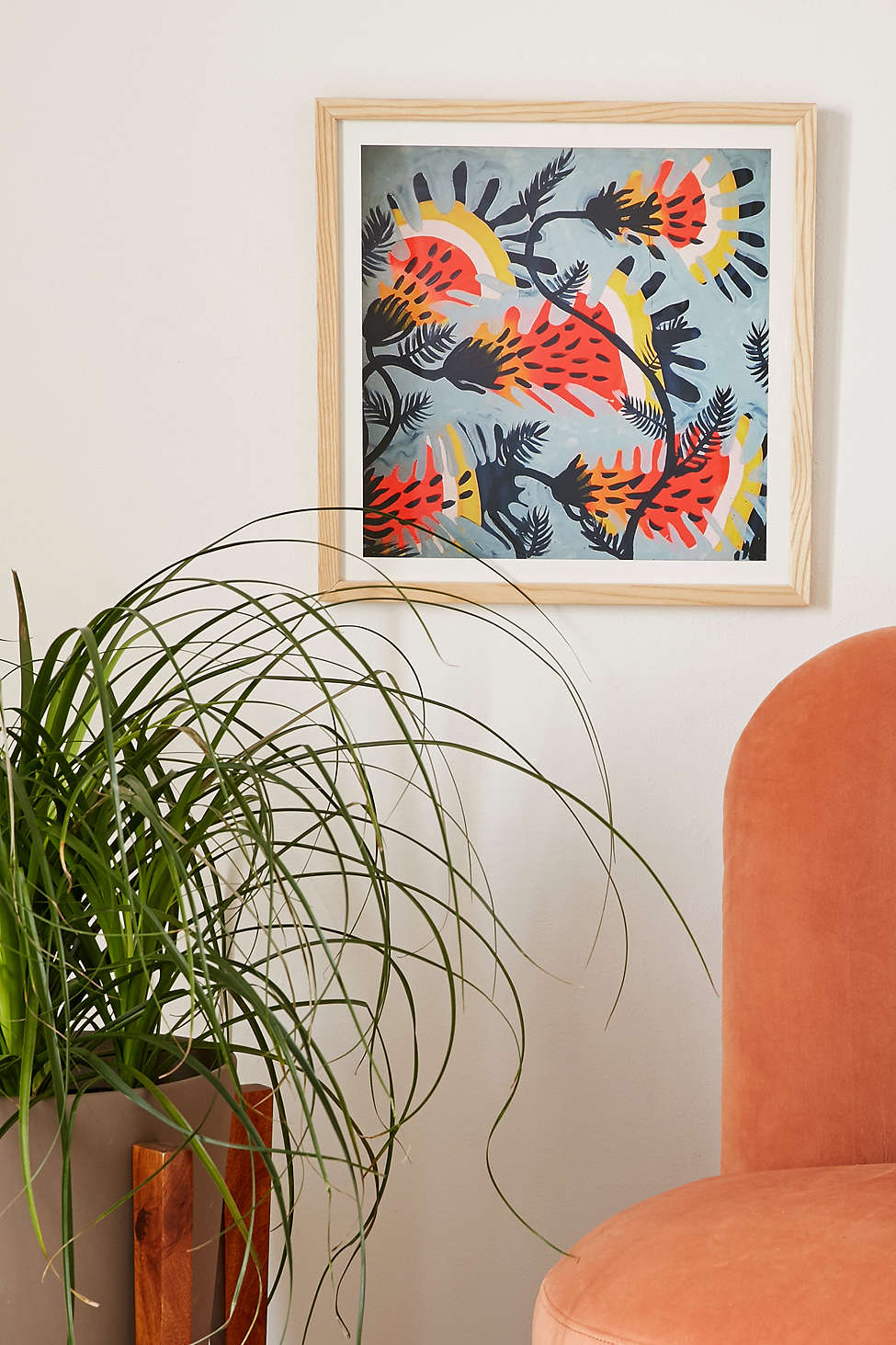 Finally, bring some breezy style to your powder room with a tropical shower curtain. This Printed Shower Curtain from H&M Home gets the job done!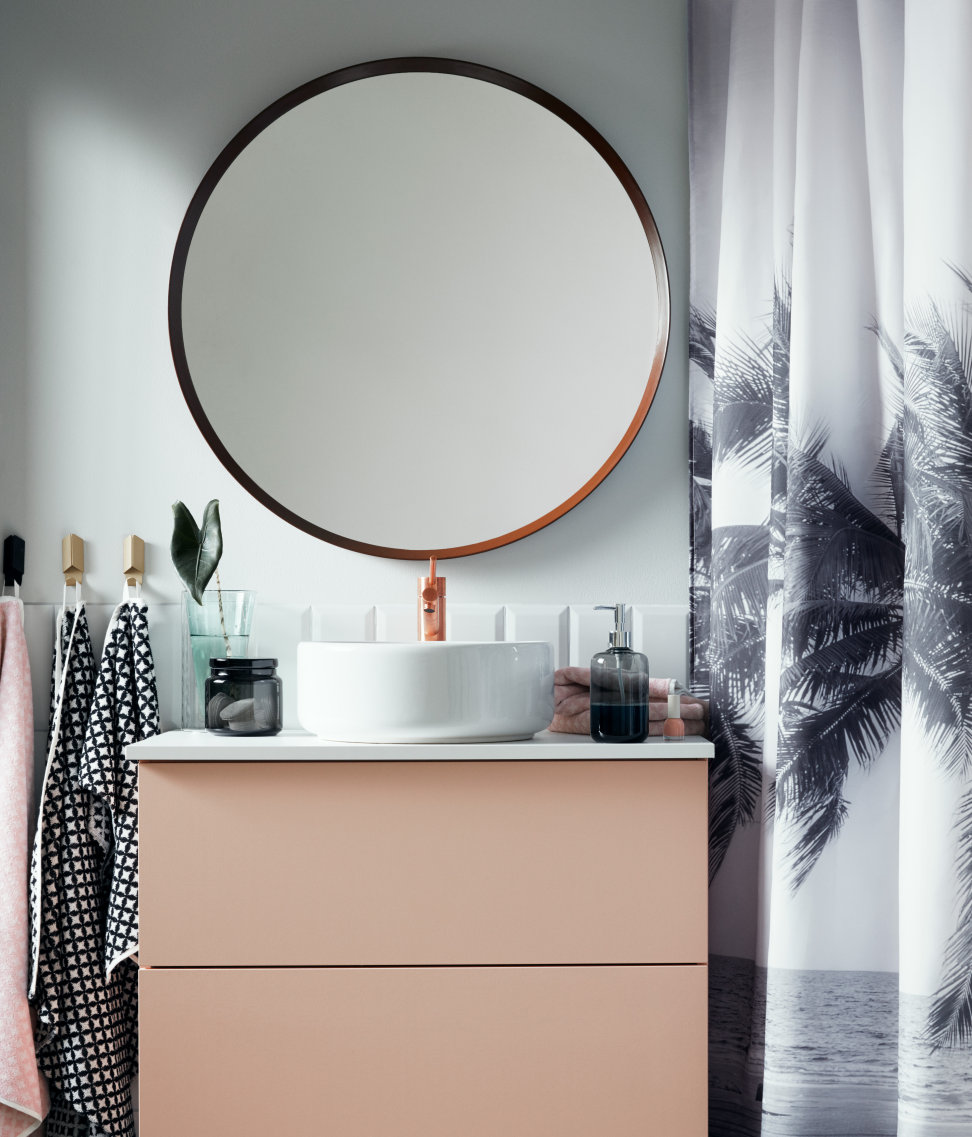 Which of today's featured finds is your favorite? Will you be trying any of the tropical decorating tips mentioned above? Share your thoughts by leaving a comment below…