Turning an old bungalow into a breezy modern home that showcases a lovely indoor-outdoor interplay, foundry12 were the creative minds behind the transformation of this gorgeous, traditional bungalow in Phoenix, Arizona. It is easy to see why the architects opted for a modern glass and metal extension to give the existing brick home a new and improved appeal. The stylish addition at Twenty-Three 02 ushers in lovely textural contrast and contemporary charm, even as its dark exterior seems to complement the red brick façade and the black roof to perfection! At its heart, this is a beautiful blend of styles and eras.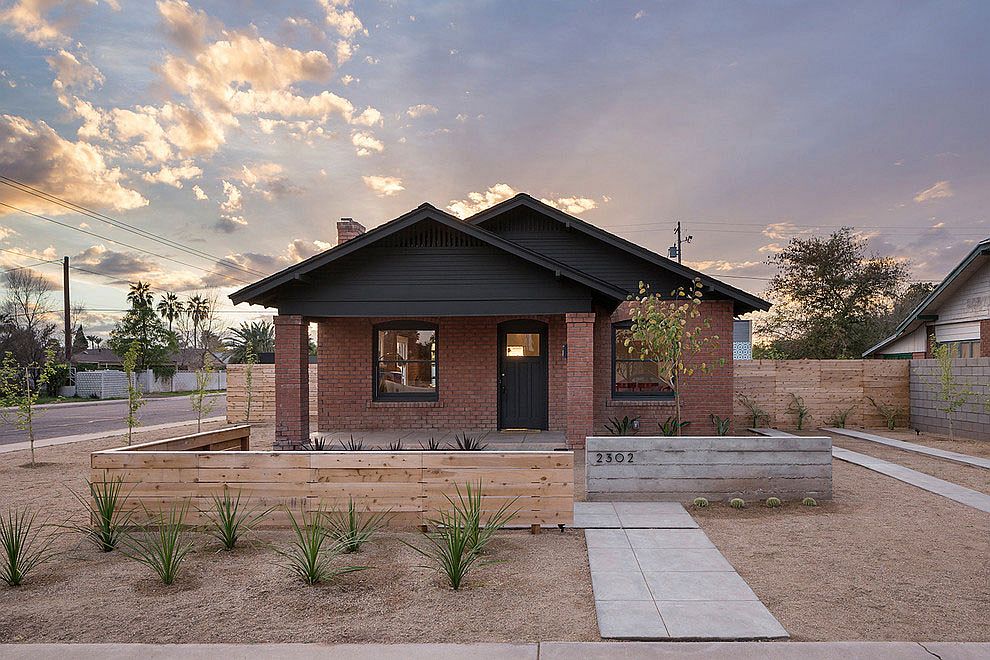 The new extension seems to draw its inspiration from the many shipping container homes around, as its design embraces metal and glass gleefully. Spread across 800 square feet, it contains a beautiful kitchen draped in walnut and marble, along with a lovely master bedroom that overlooks the private yard. The transition between the new interior and the courtyard is completely seamless, with swiveling glass doors and large, framed glass walls separating both areas visually. While the latest addition showcases a relaxed, contemporary style, the existing bungalow combines traditional elegance with modern sparkle.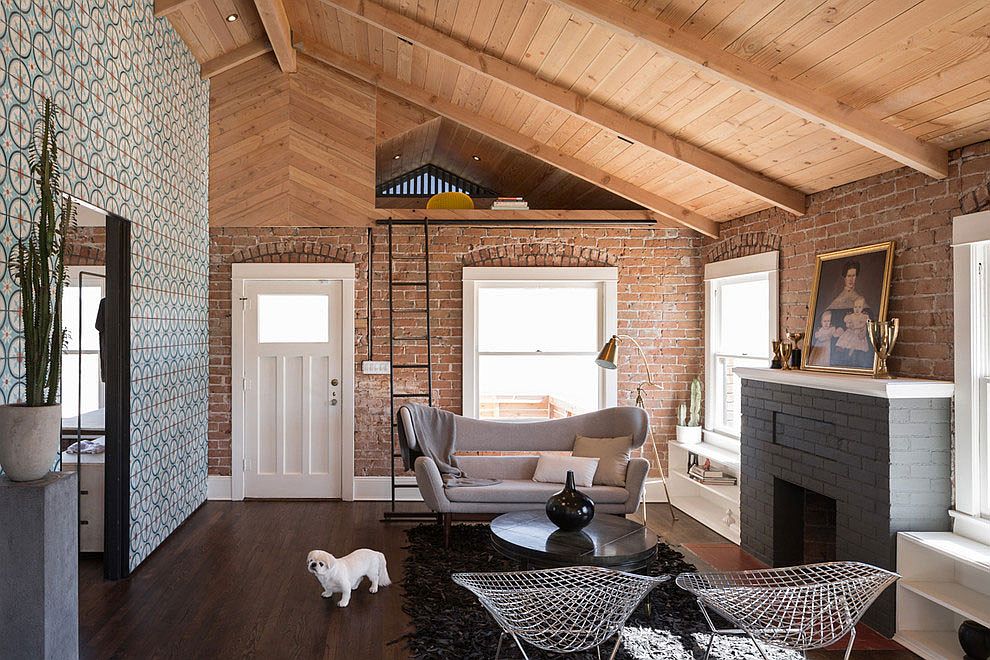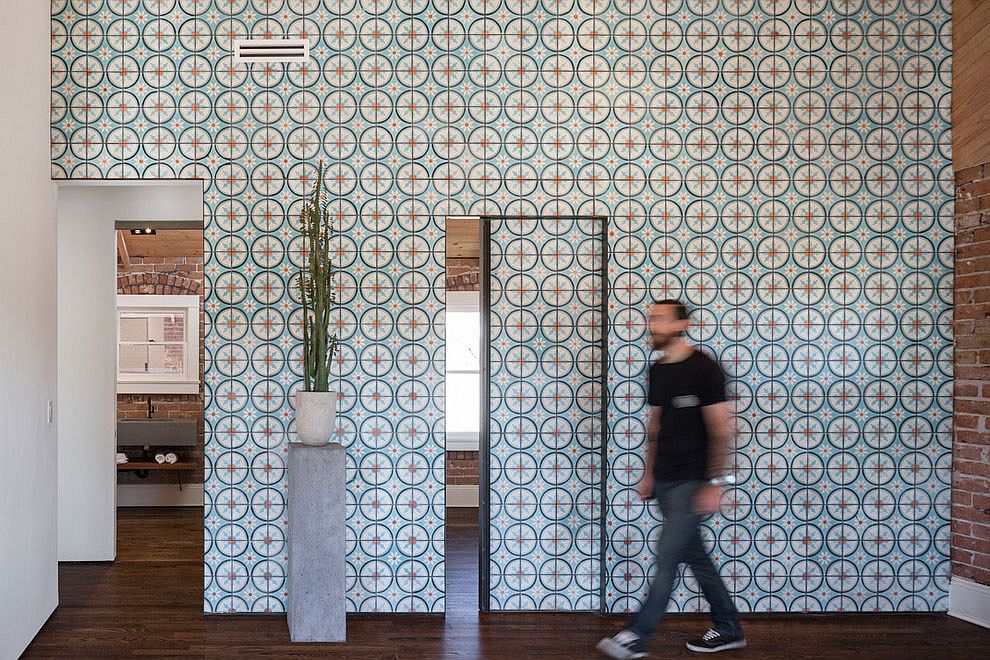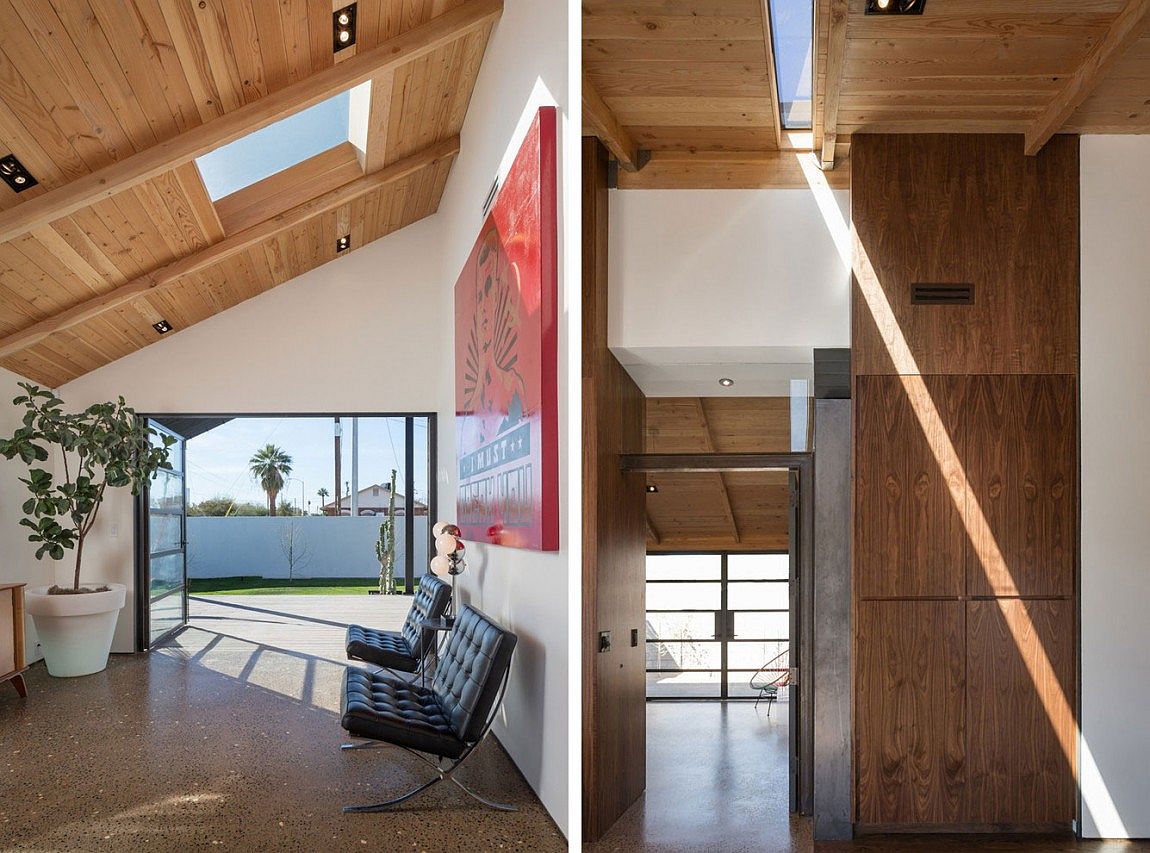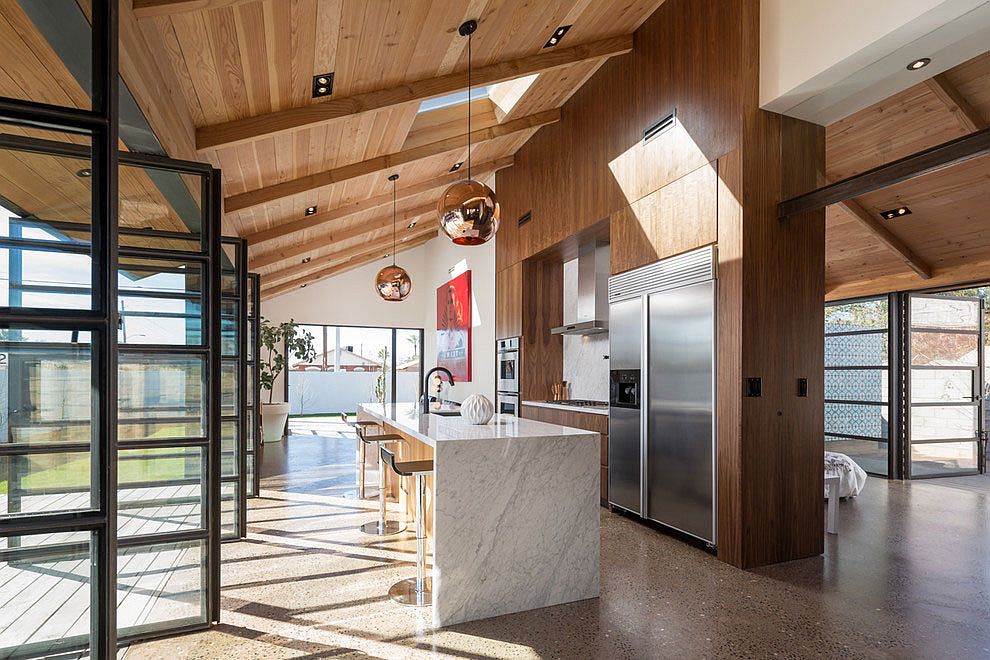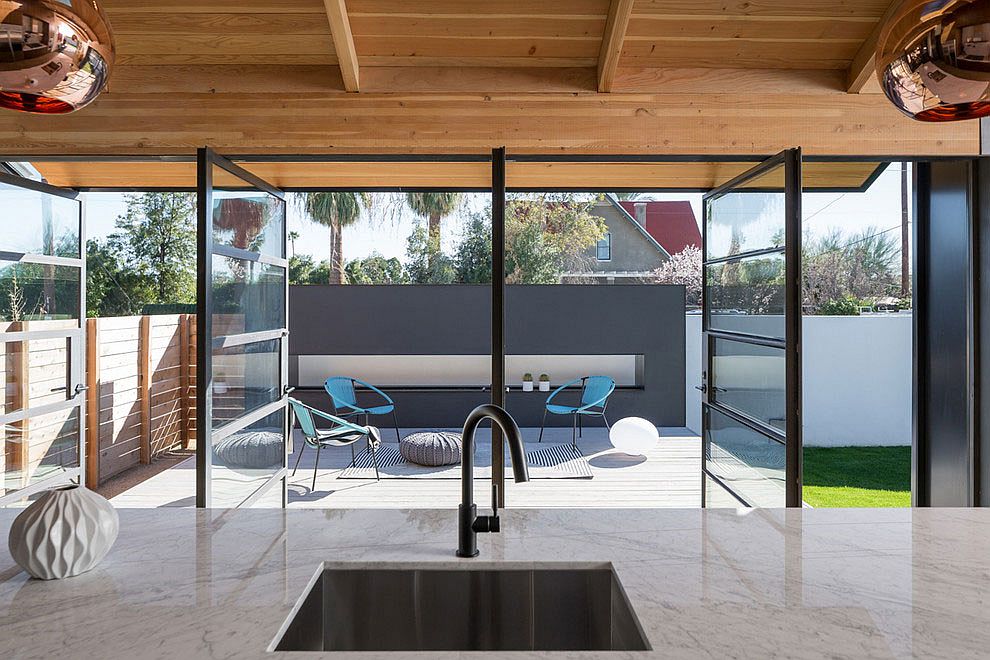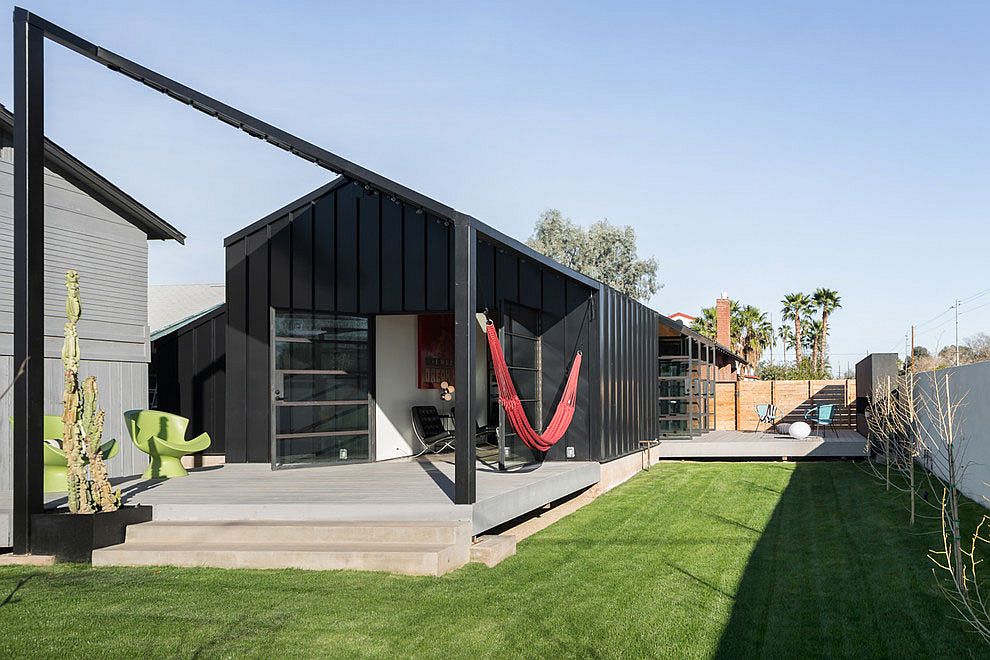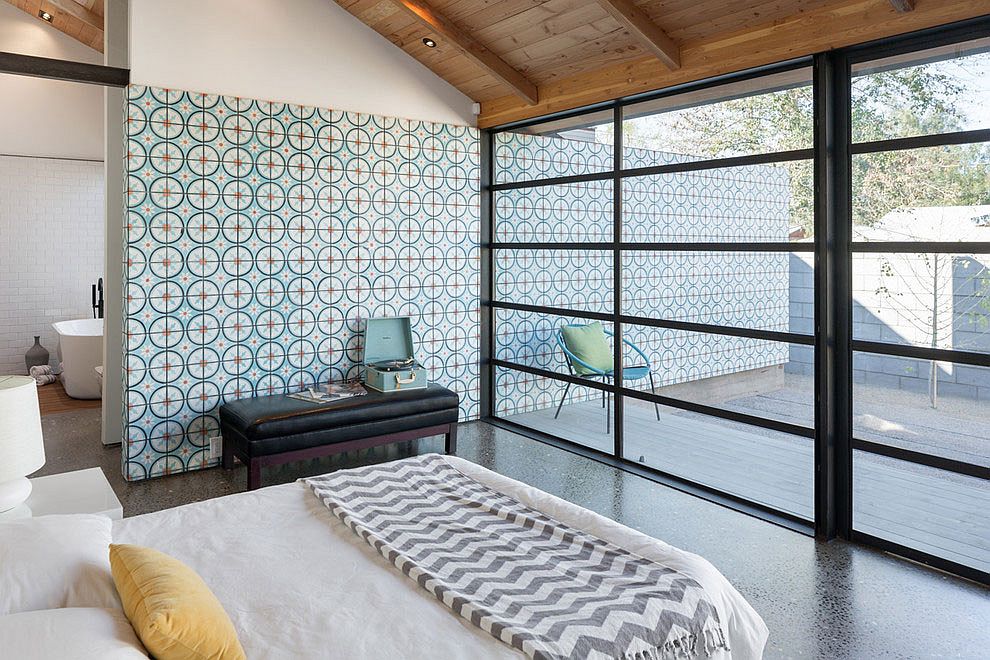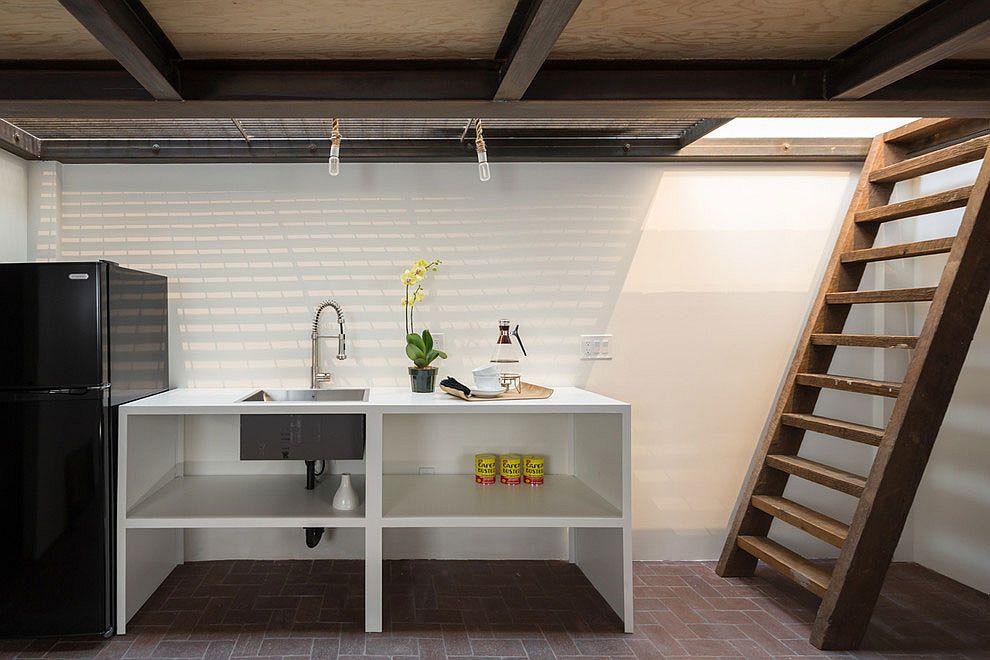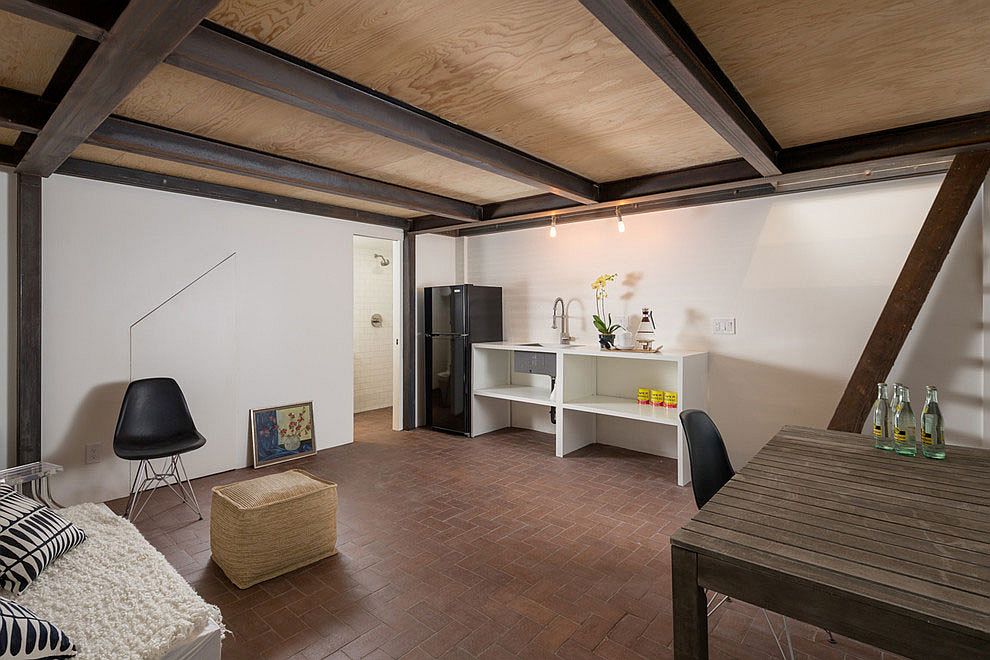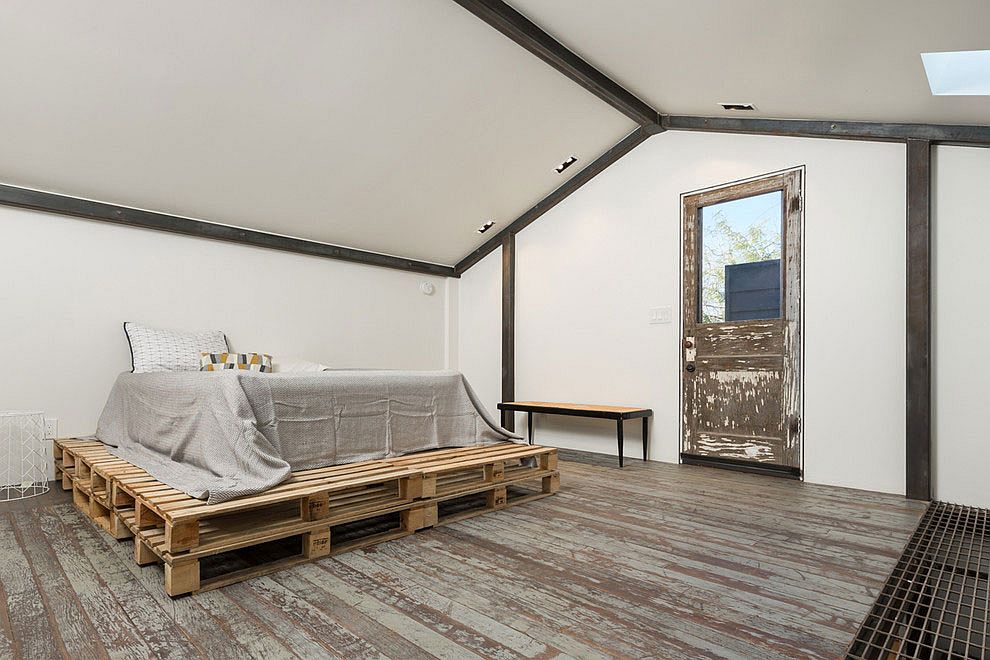 A gabled roof and the brilliant use of skylights create spacious, light-filled living spaces where one flows into the next effortlessly. A neutral color scheme and an inherent industrial vibe that comes with the extensive use of metal complete the hip makeover. [Photography: Jason Roehner]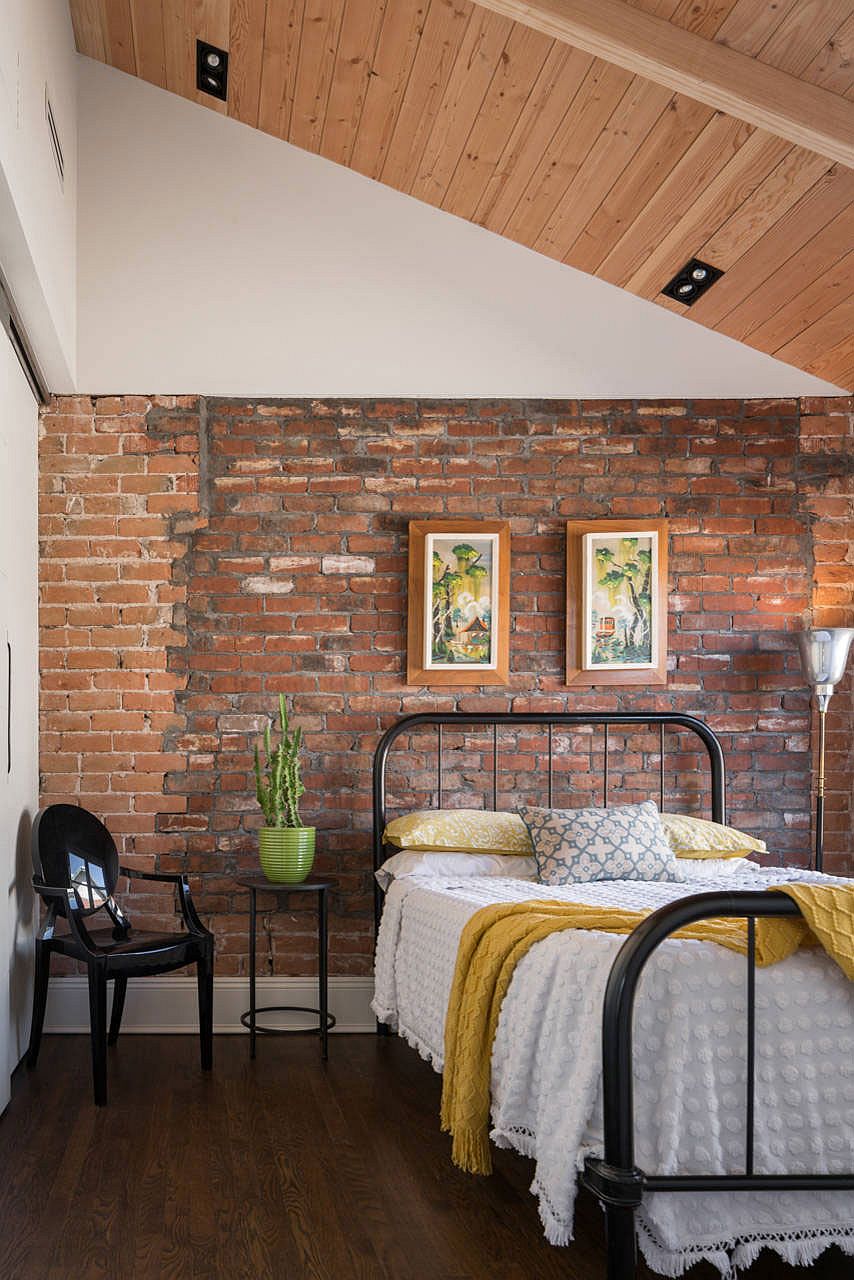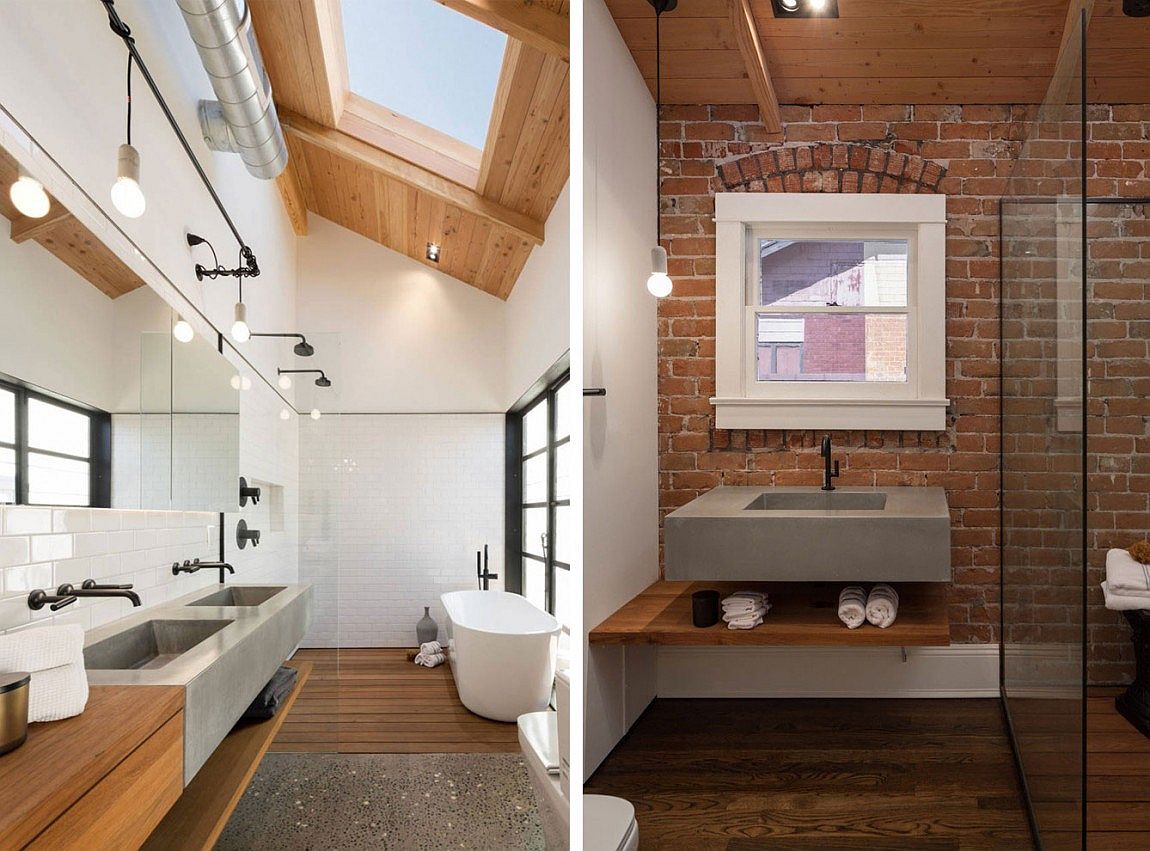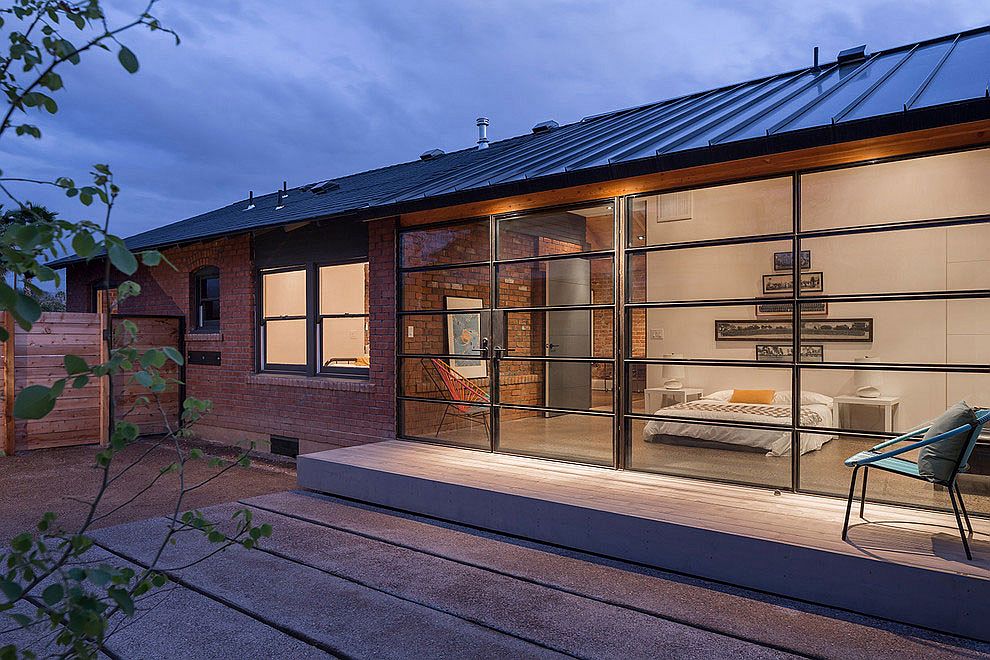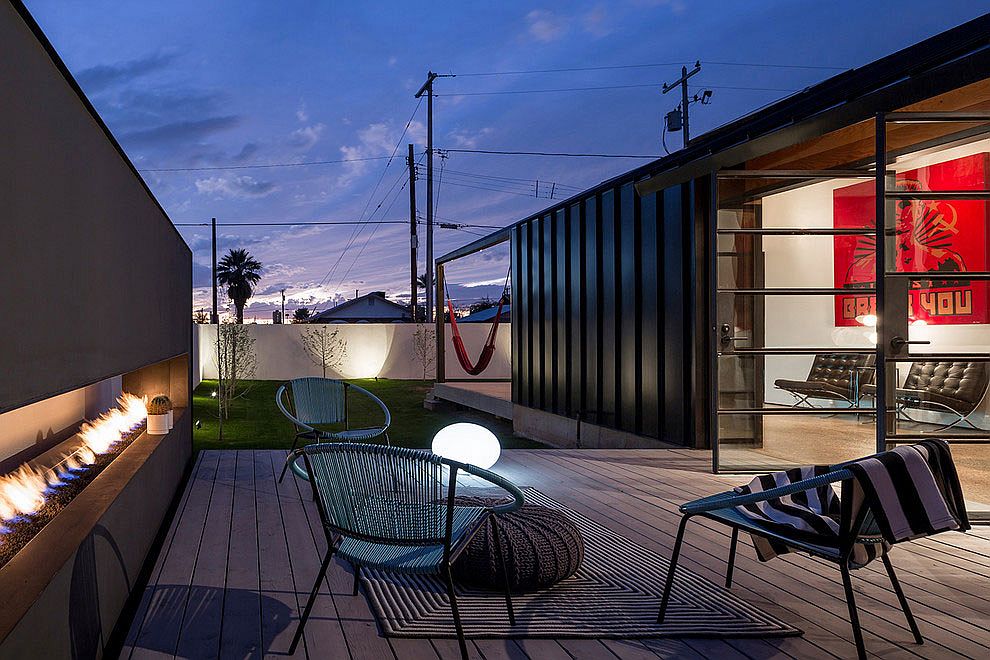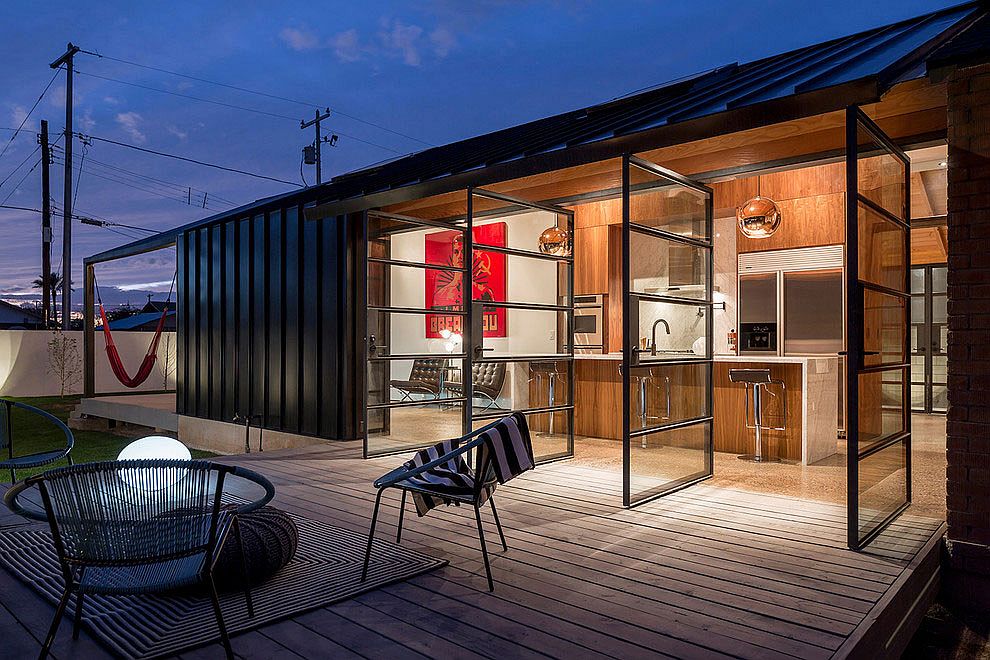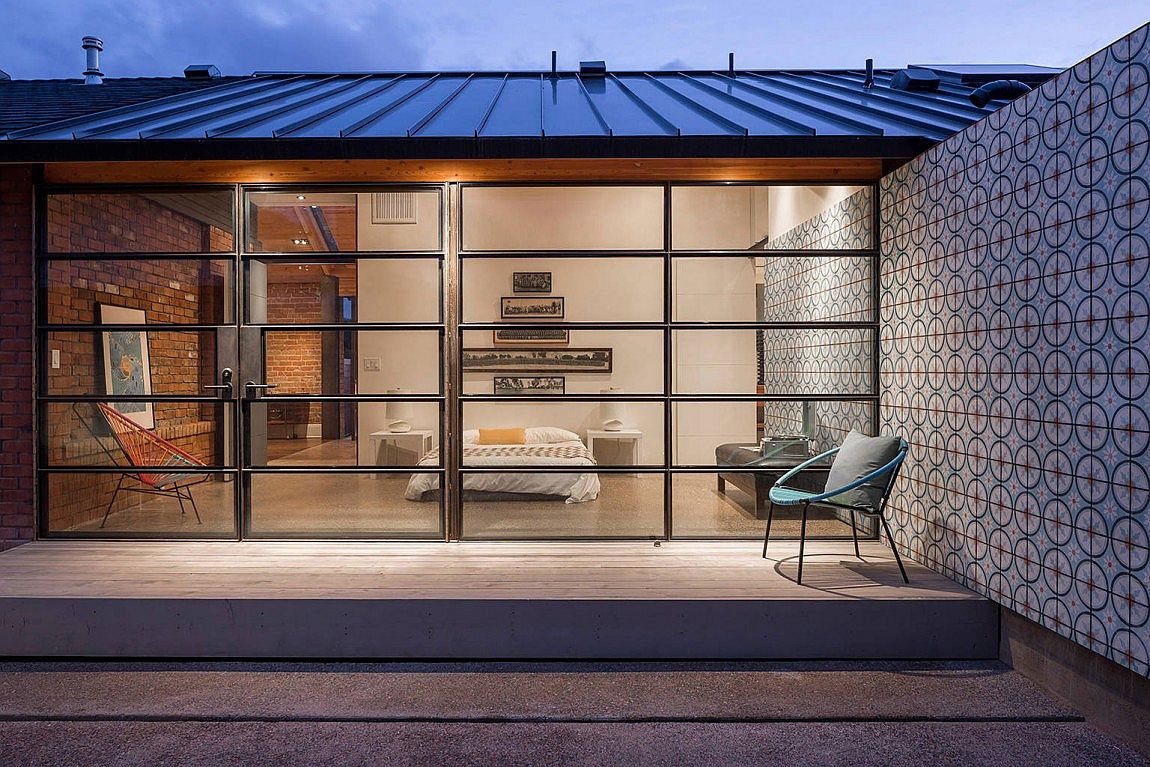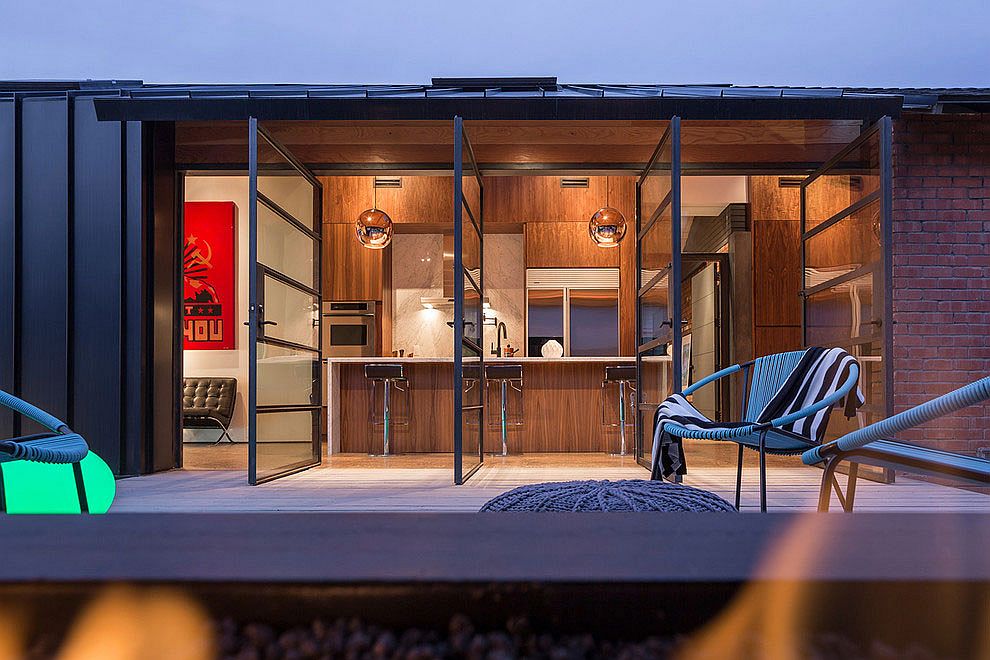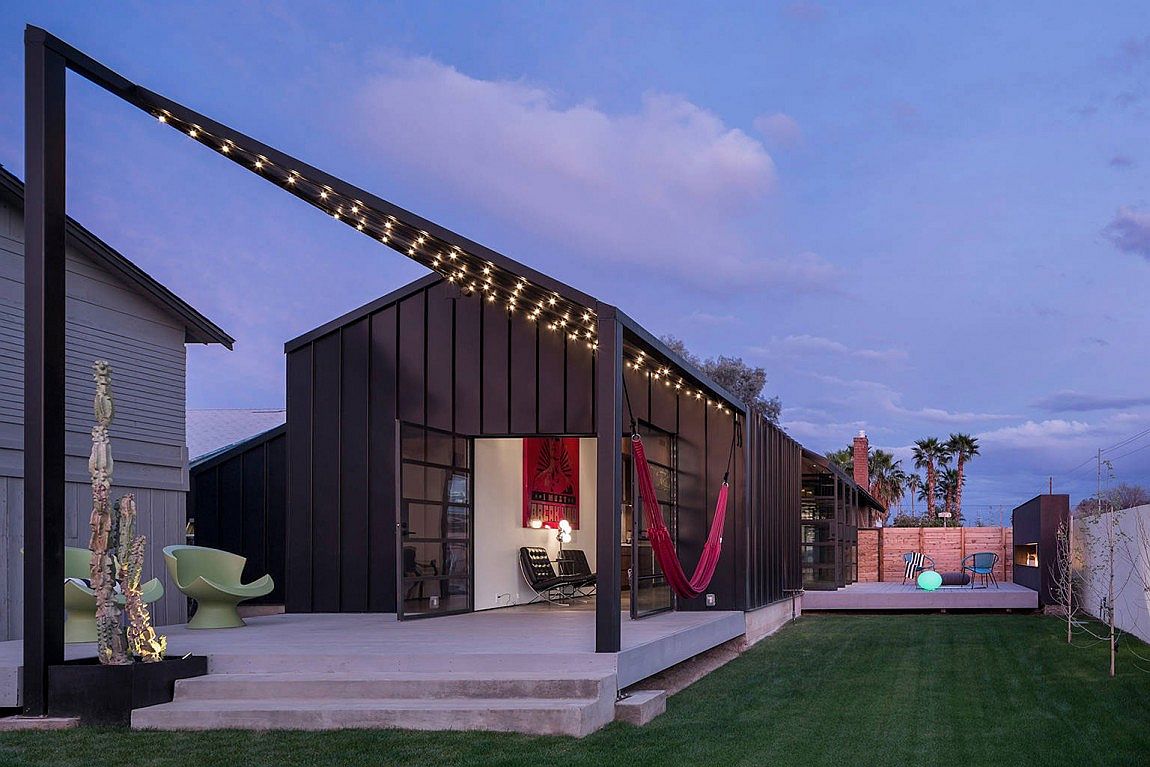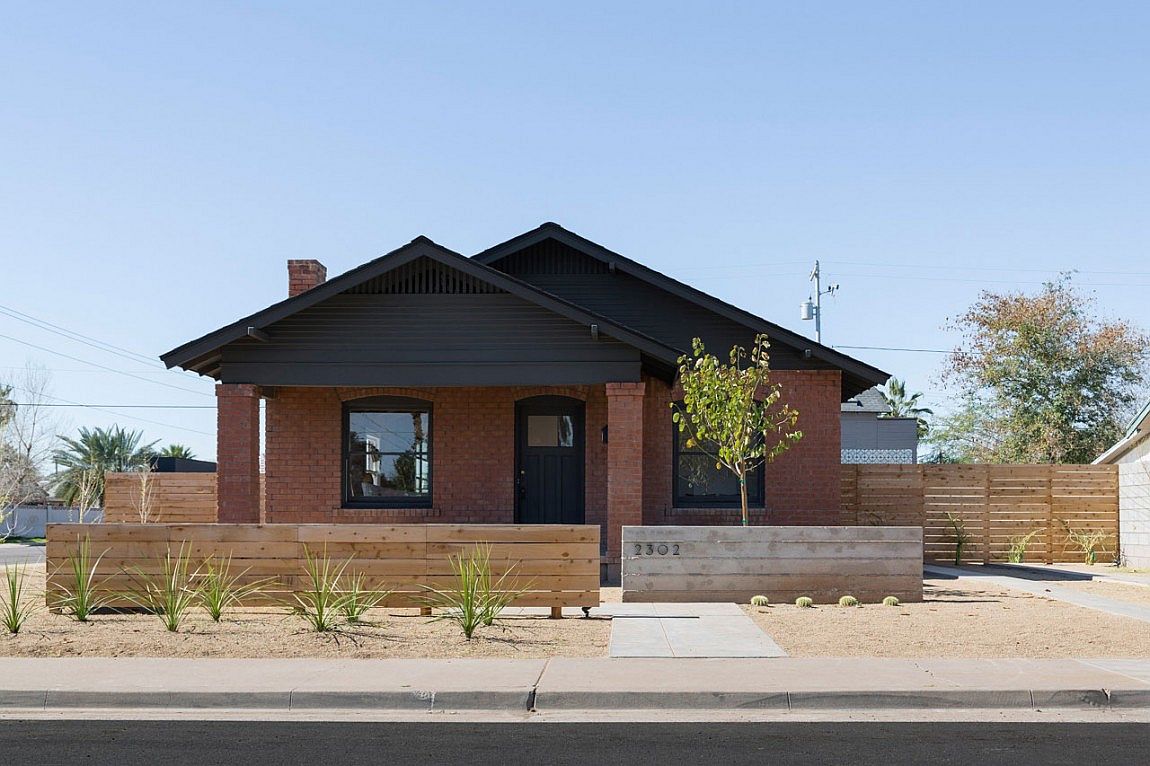 Liked the story? Share it with friends.