The narrow form of townhouses means one needs to carefully utilize the available space with a smart floor plan without compromising on either aesthetics or ventilation. Nestled in a quiet neighborhood of Elwood, a beachside suburb of Melbourne, this beautiful, contemporary townhouse manages to find that perfect and elusive balance between form and function. Designed by InForm, it is the front deck and garden and the rear courtyard that give this home a relaxing, spacious appeal, as the interior benefits from these modest outdoor hangouts. With a dark façade and a light-filled, neutral interior, Elwood Townhouse paints a chic, sophisticated picture.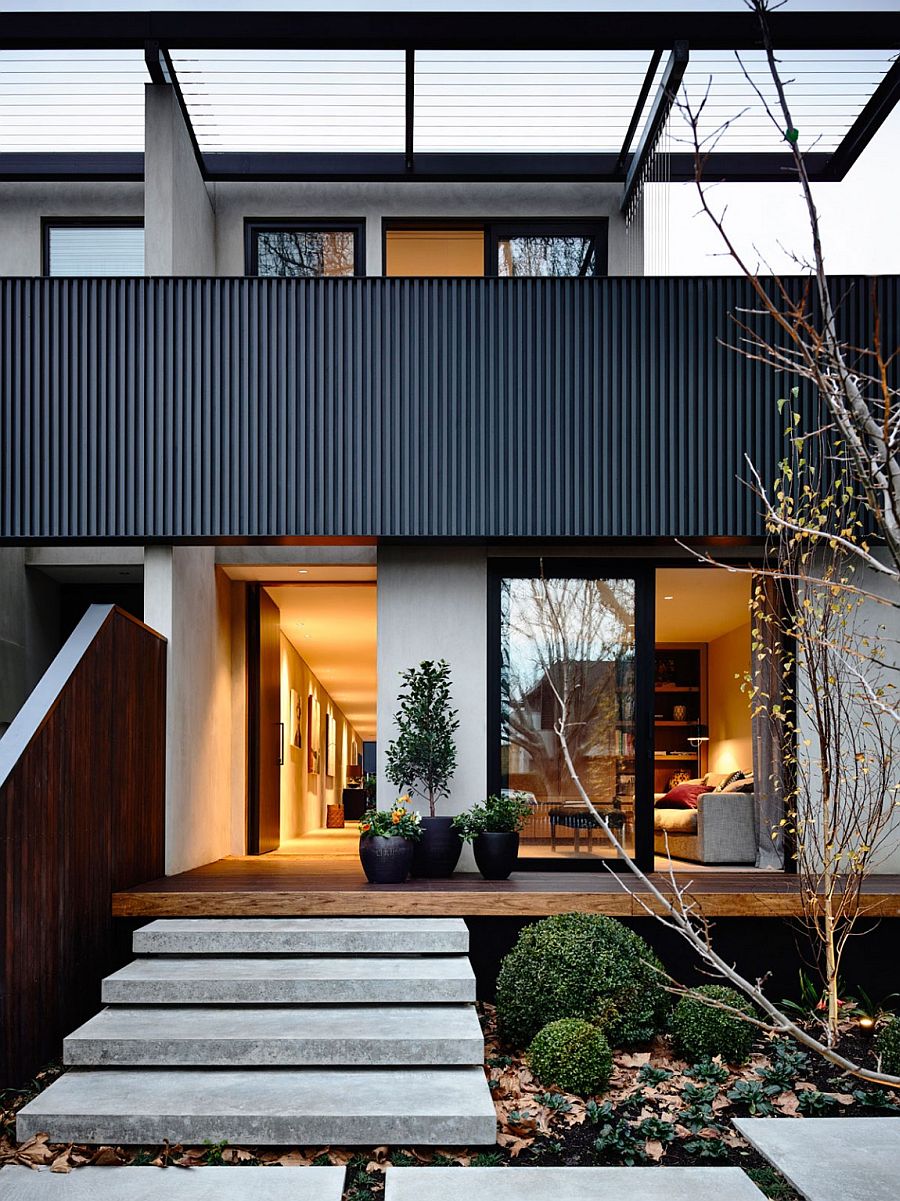 It is the ground floor that houses the open plan living area, along with a small dining space and a fabulous kitchen with a beautiful marble island. The use of diverse materials and finishes such as marble, concrete, timber and metal throughout the house ushers in some much needed visual and textural contrast in an otherwise monotonous space. White is the dominant hue here, with the homeowners wanting an uncluttered living environment that is both elegant and urbane. Black cabinets, window frames and accents anchor these breezy rooms where color is kept to a bare minimum.
The top floor borrows from the style and color scheme of the lower level and holds two fabulous and comfy bedrooms, along with a spacious yoga studio and a yoga lane. Cultured and comforting, this Aussie home is all about a harmonious and healthy lifestyle. [Photography: Derek Swalwell]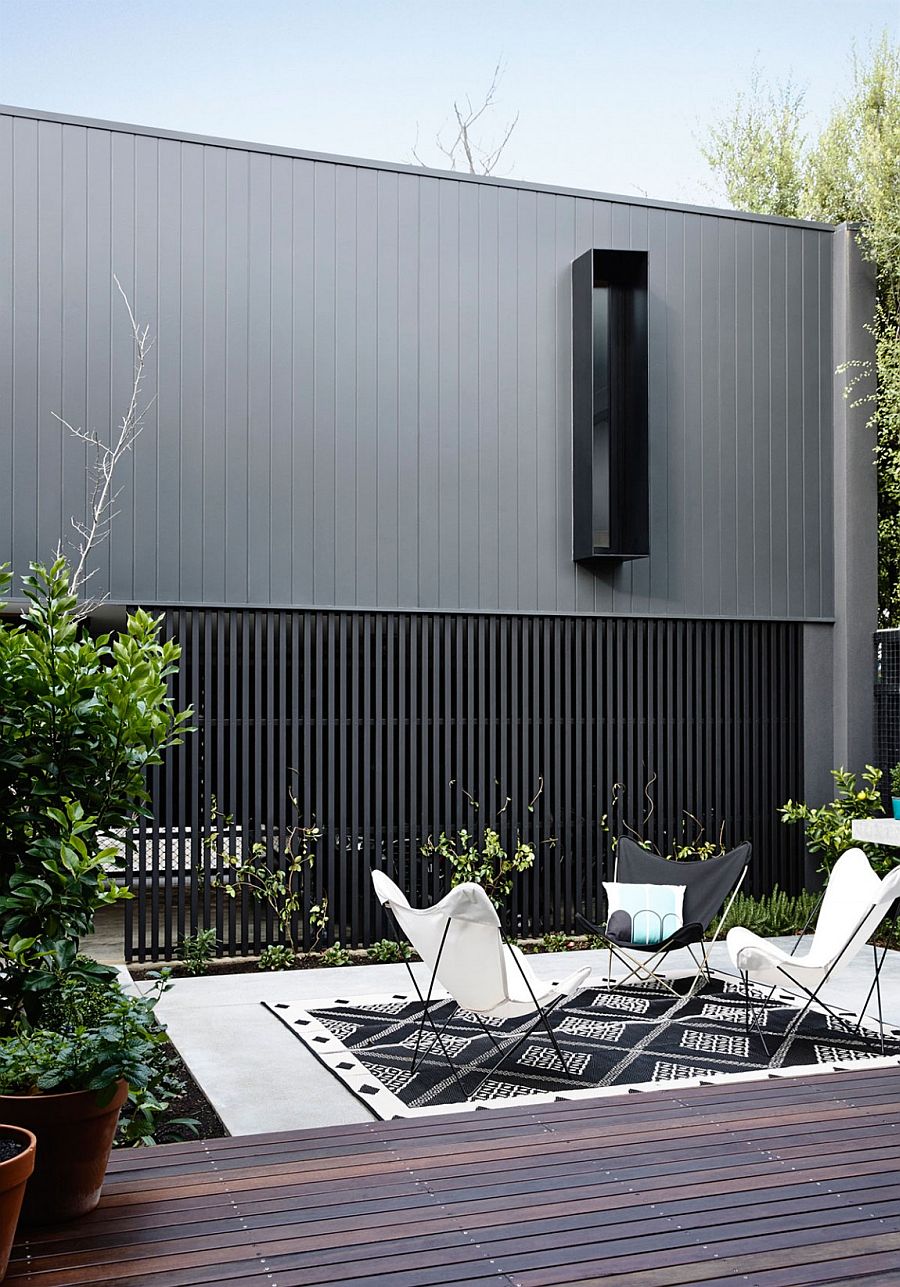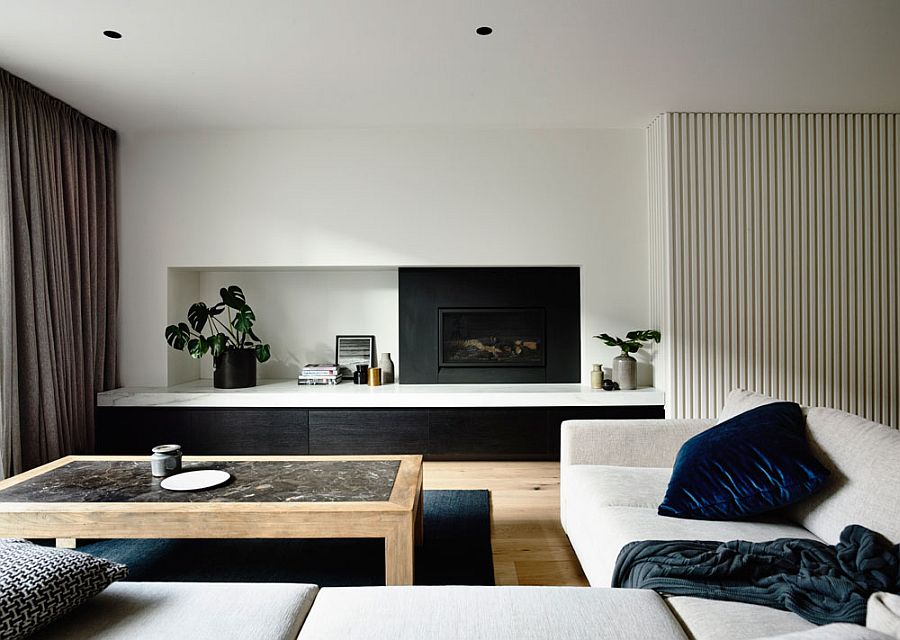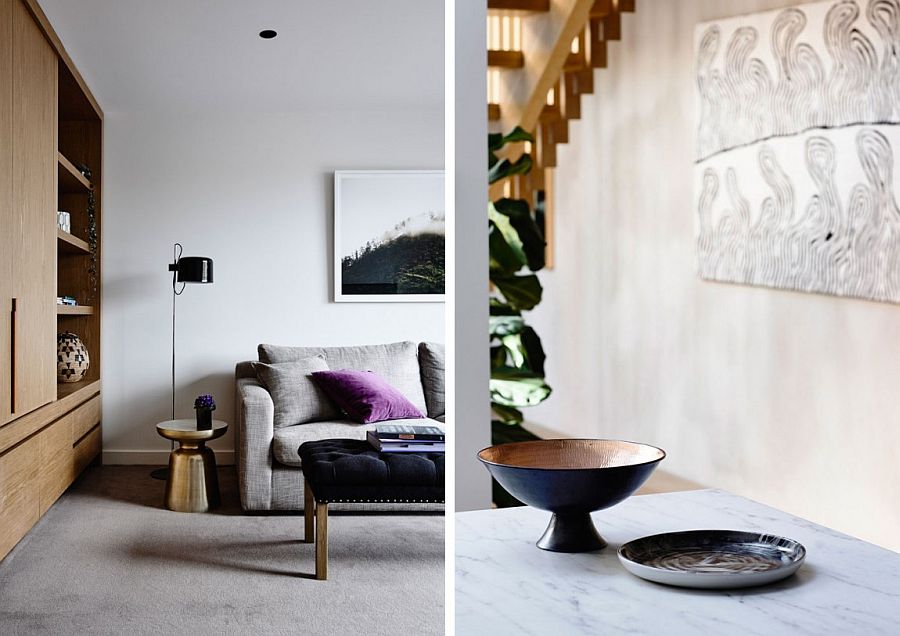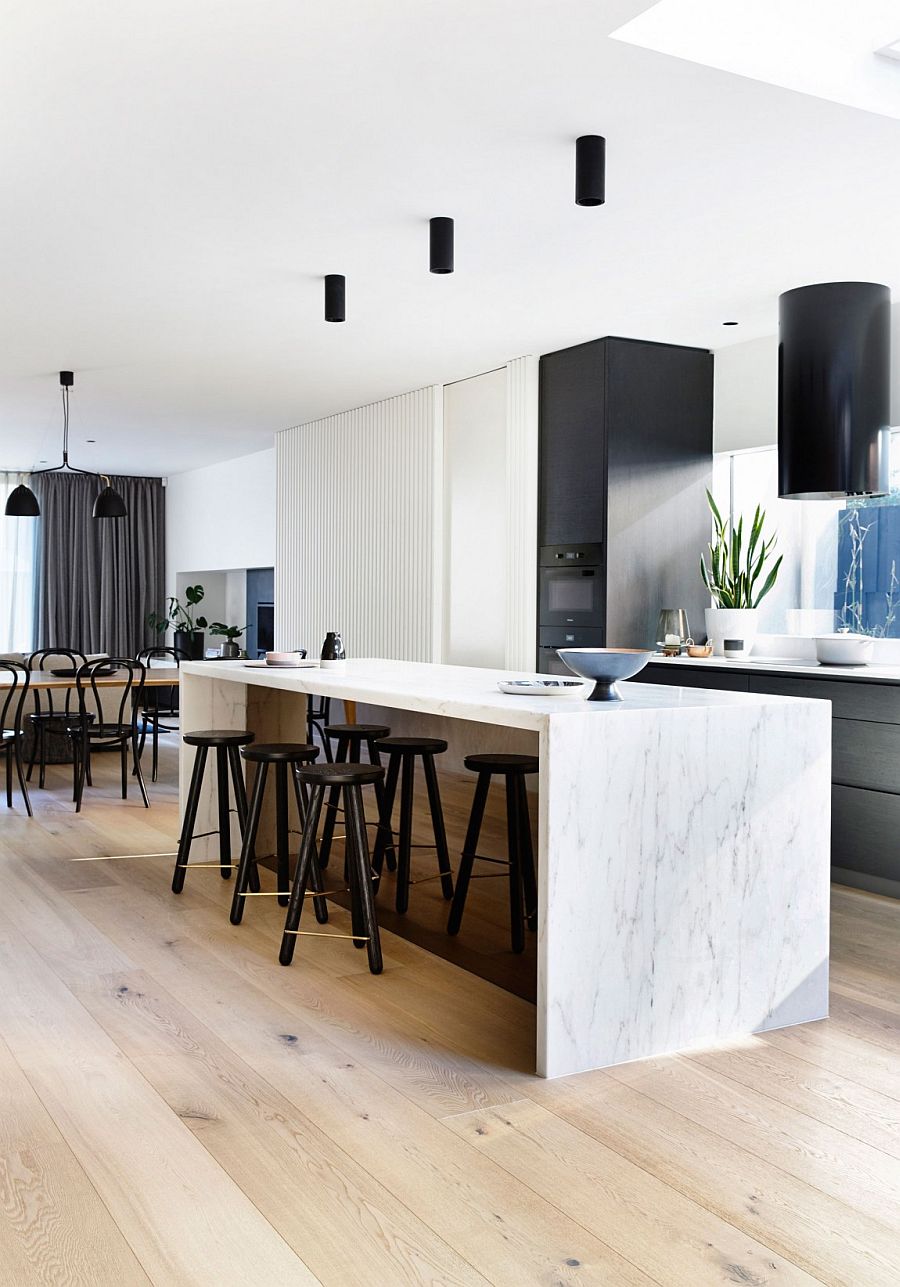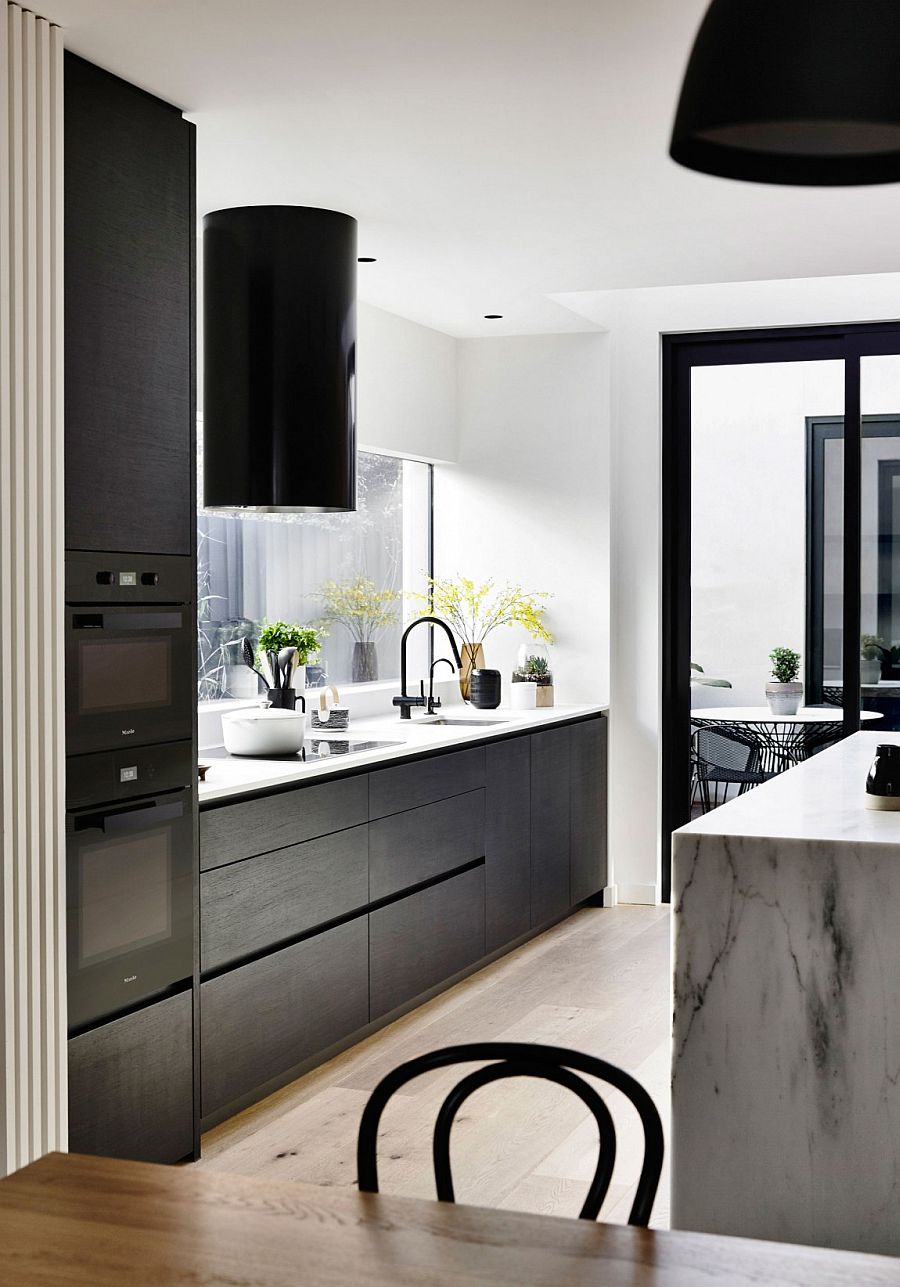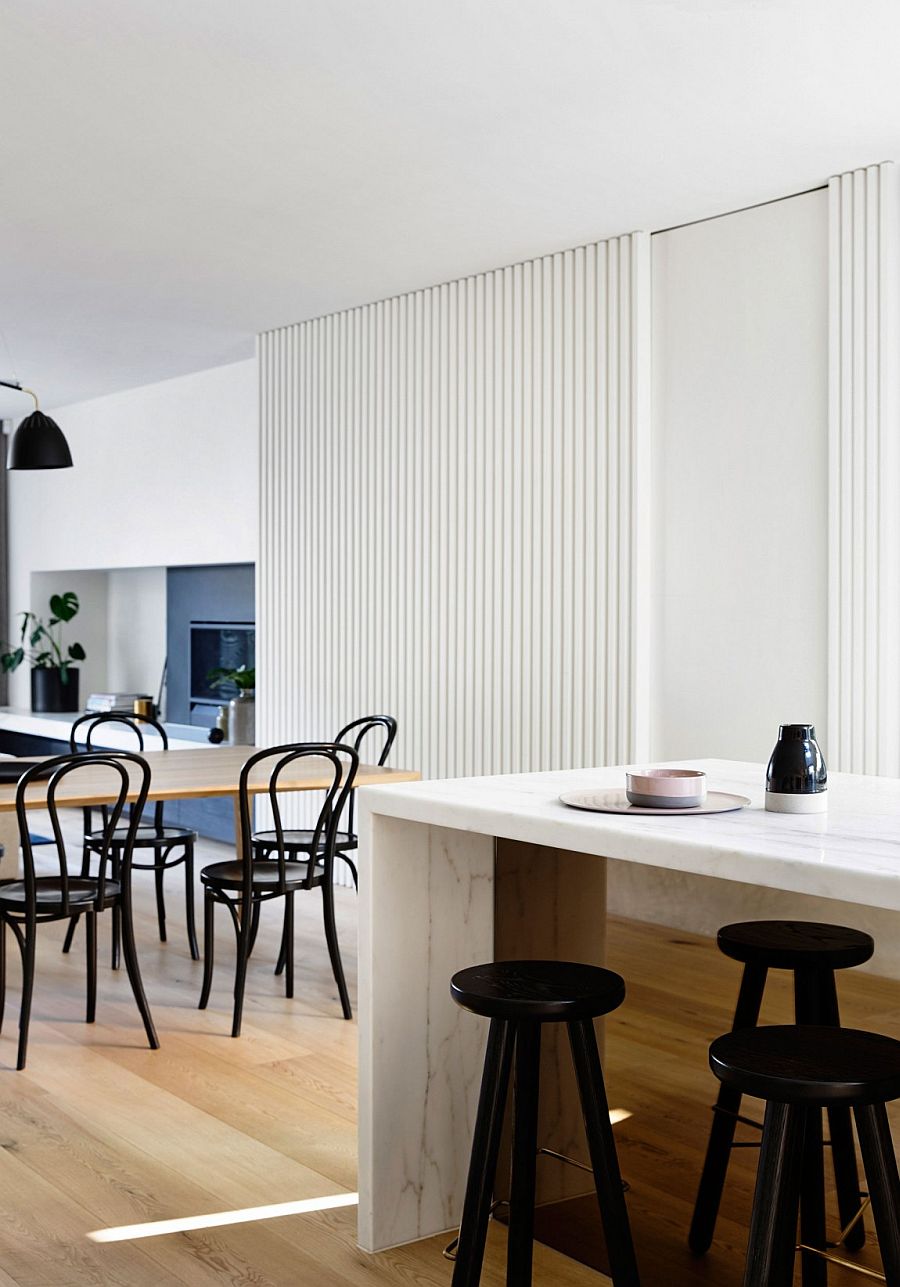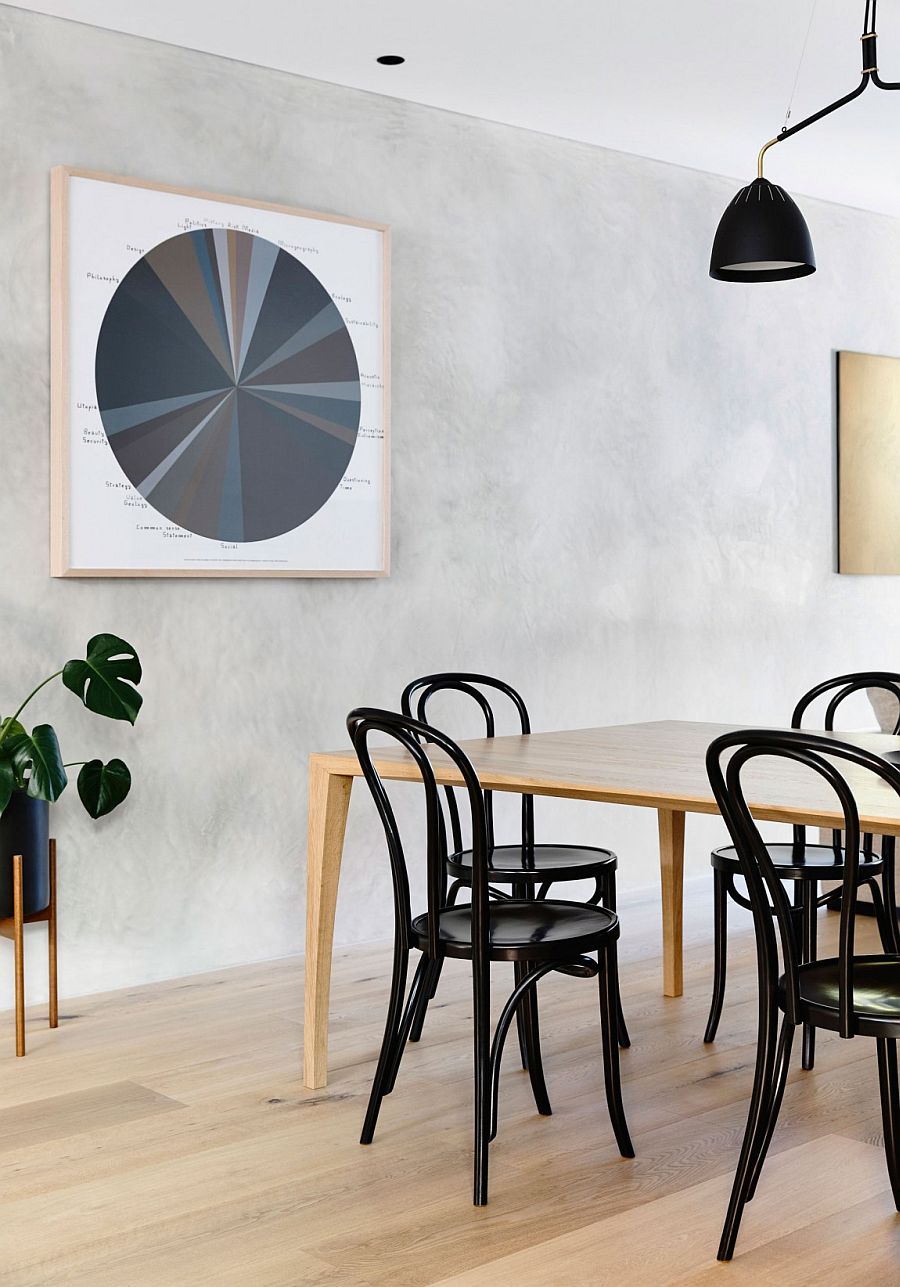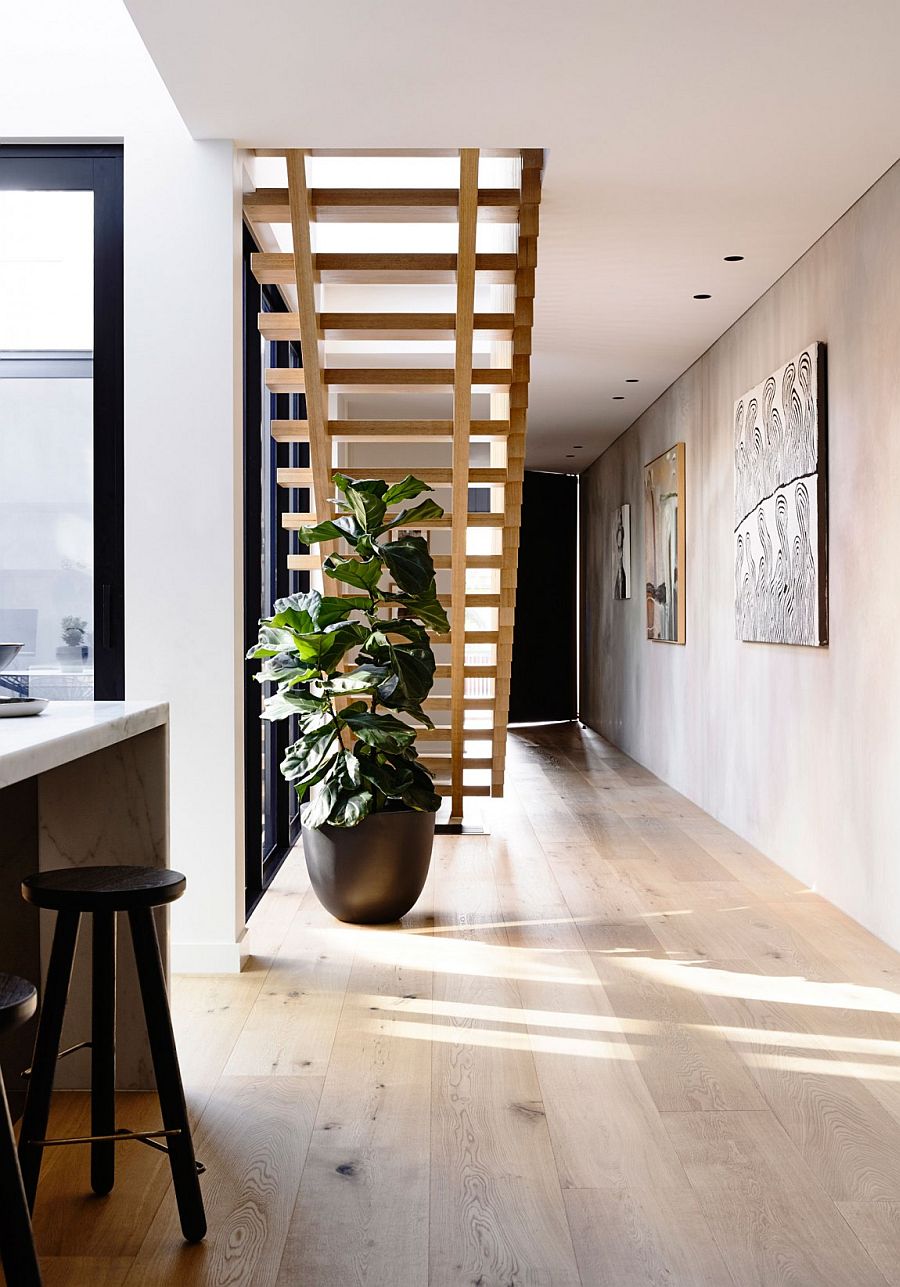 A long black timber balustrade off the front bedrooms hovers over the entry porches of all three townhouses and forms a unifying element for the building. It is capped with a steel framed pergola that once vine covered will soften the architecture and relate it to the leafy tree lined streetscape…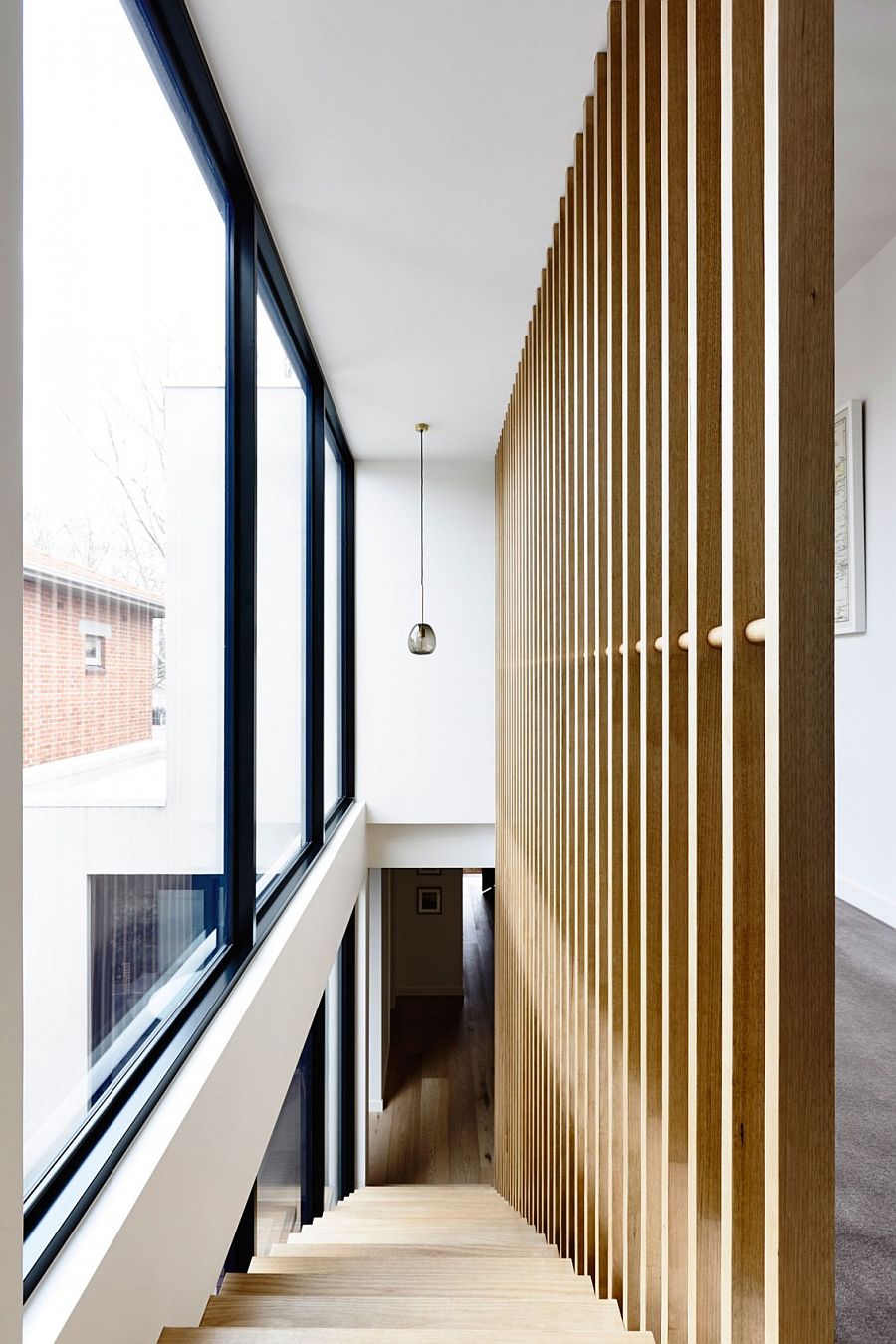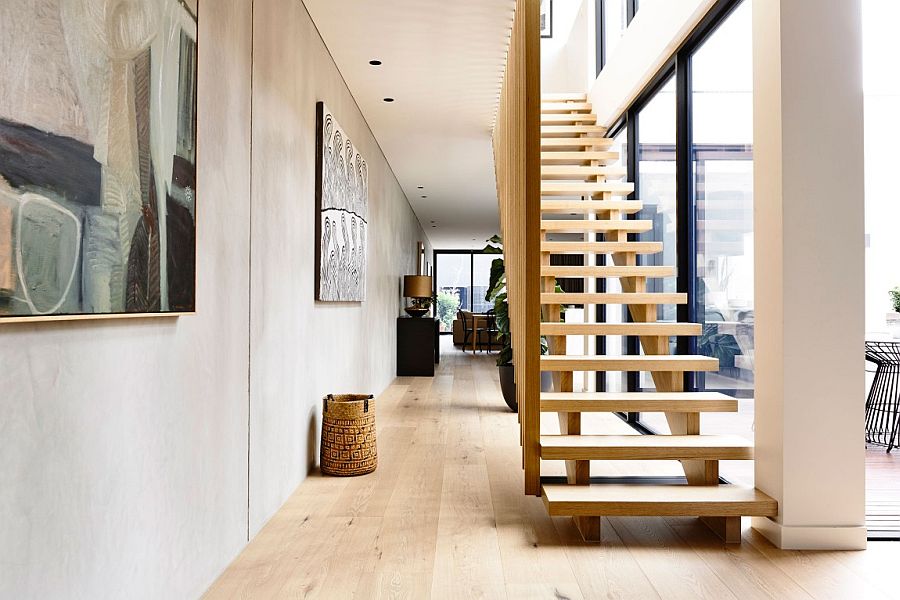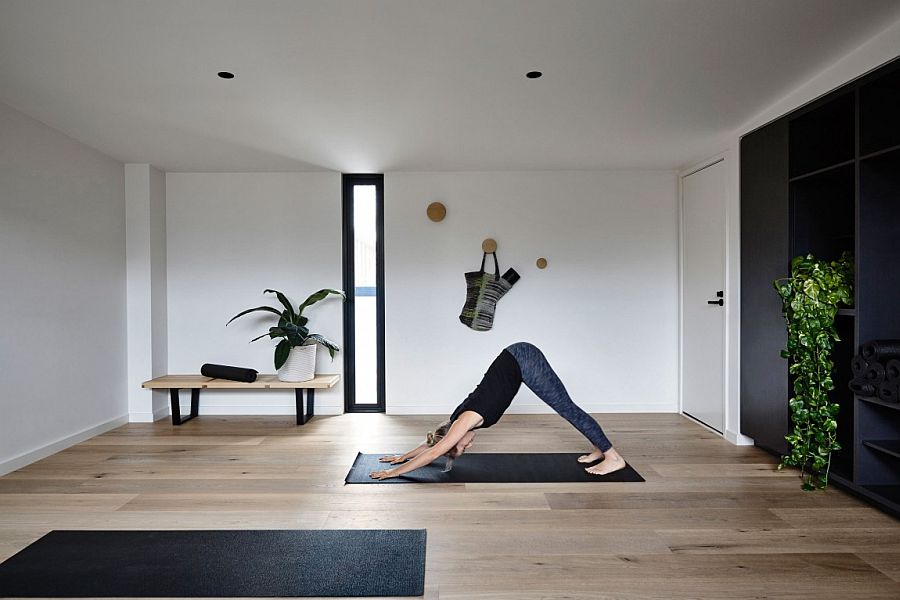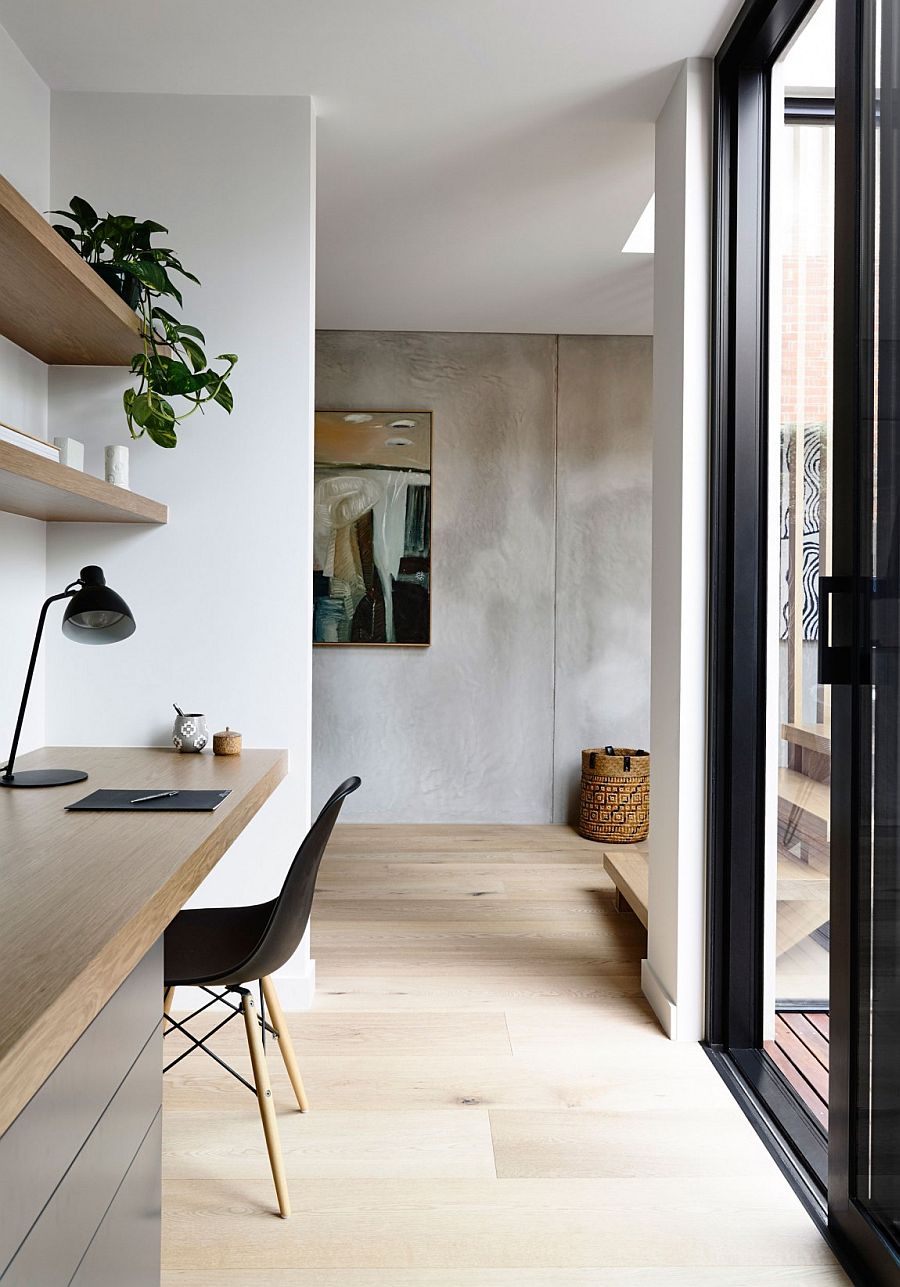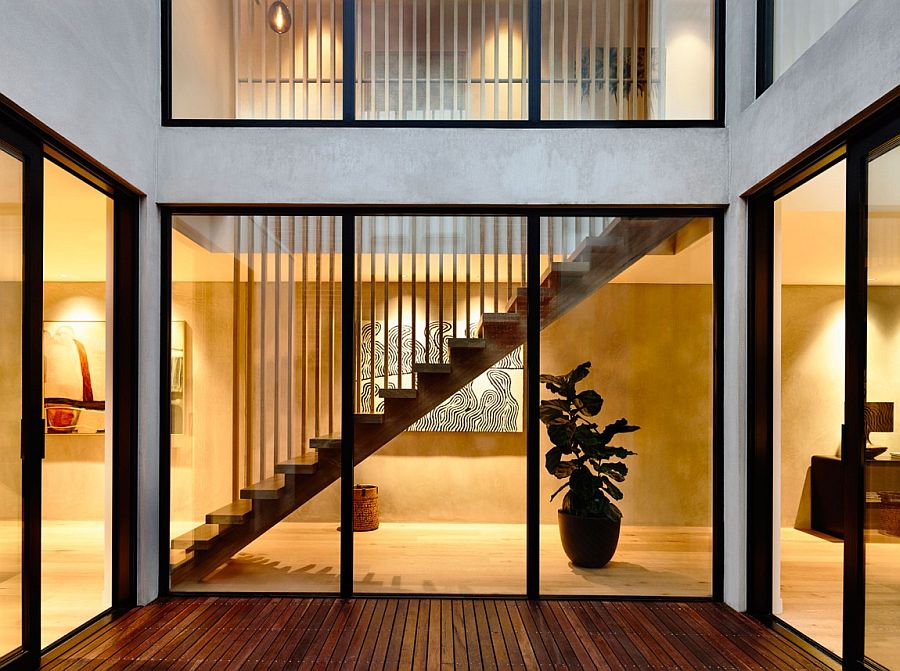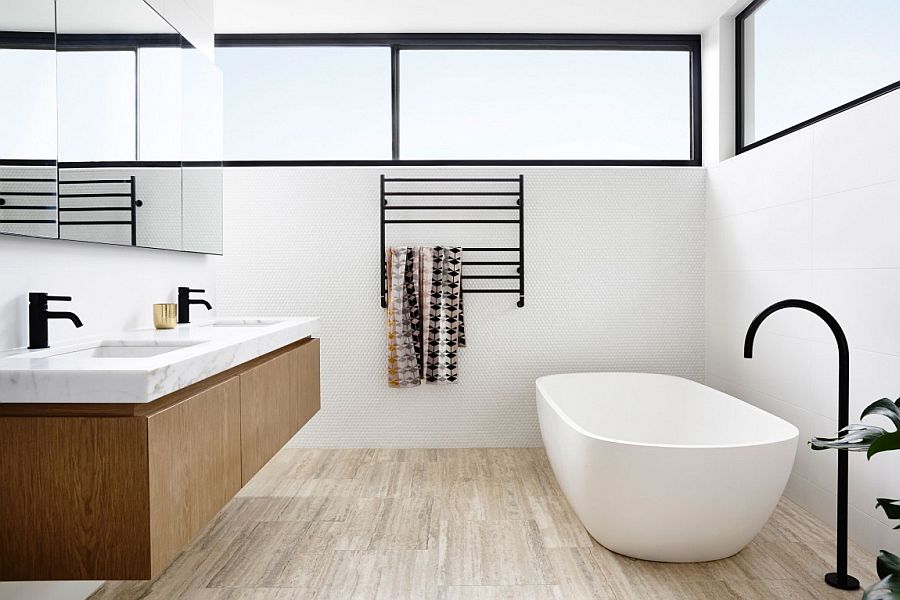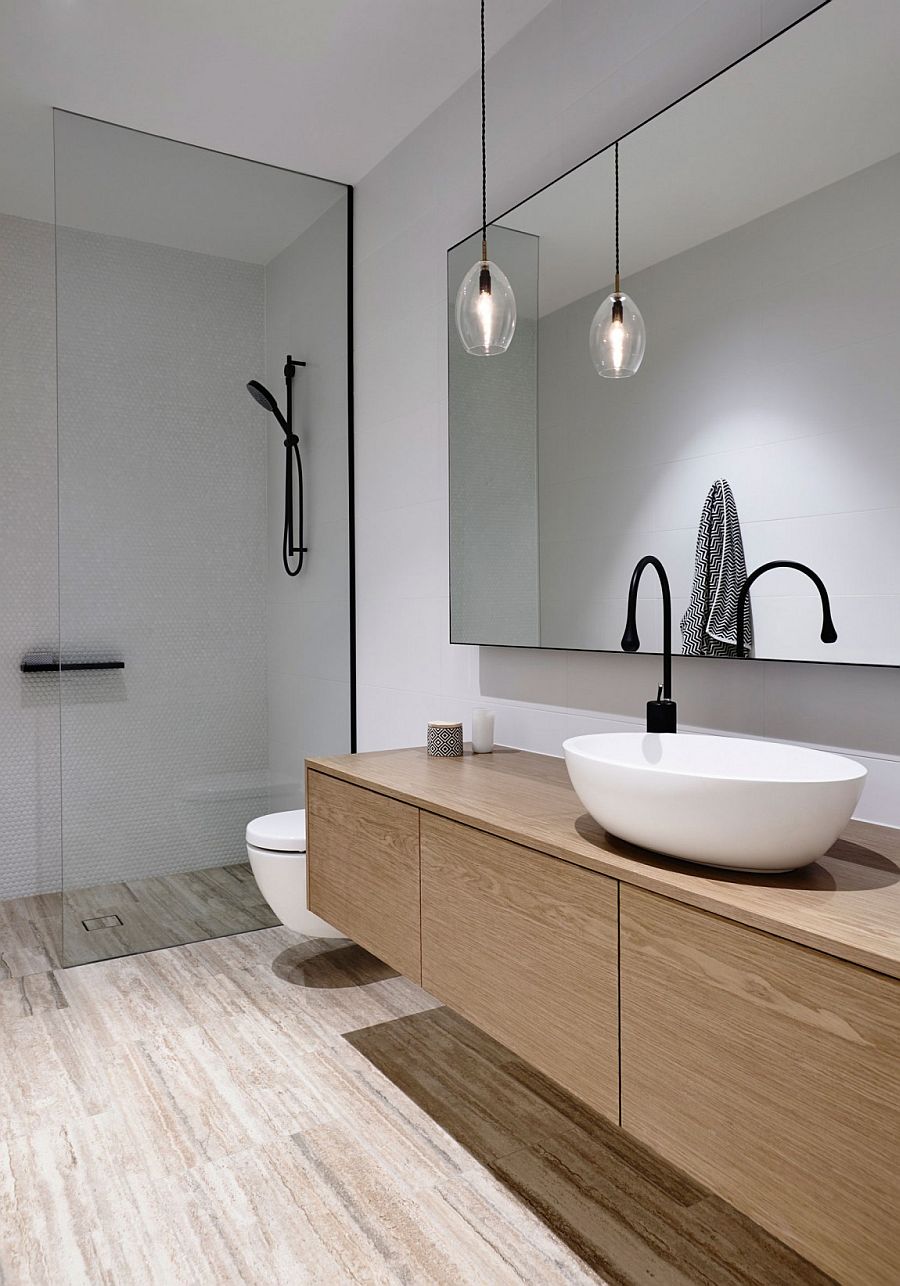 Liked the story? Share it with friends.